Community News - August 2015
August 23 - 29, 2015: Issue 228
August 16 - 22, 2015: Issue 227
Articles This Week
VP Day Commemorative Service 2015 – at Avalon Beach RSL Cenotaph: 70th Anniversary
NBN Update at Avalon - Pittwater Works Will Commence in 2016
Pittwater Ferry Services: OPAL Card for Pensioners Not Same as Public Ferries
Funds Begin Flowing To Pittwater's Newest State Parks
Launch of New Dementia Service for Manly Community
Riviera Owners Invited to Experience the Wonderful Whitsundays
Captain T. Watson and his Captain Cook Statues: A Tribute to Kindness - for students of all ages - also see: Sailing with Cook: Inside the Private Journal of James Burney RN by Suzanne Rickard - our interview with the author
Aquatics: Pittwater Sailors Among 339 Set For Second Olympic Test Event in Rio
Pictures: Pittwater Environment News: A Week of Constructive and Active Positives: Sea Shepherd Sydney Monthly Clean Up of Curl Curl Lagoon, Drawing a line in the sand against coal and coal seam gas at North Narrabeen, Check if you're in a 10/50 area: Review Now Complete and You Aren't!, Funds Begin Flowing To Pittwater's Newest State Parks, Ingleside Rural Fire Brigade Hazard Reduction, Whale Pictures at Bantry Bay, near Seaforth and on magnificent Middle Harbour by many!
Profile: John Michael Armstrong Stringer AM, ESM, JP, CMILT, ASO: Mr. Stringer, 'Mike', has given decades in voluntary service, amounting to thousands of hours of work, and worked full-time while doing so in construction, transport, on the land and on the sea. This week we share an insight into an Elanora Heights gentleman of great renown who is a true 'Local Hero'
History: Pittwater Reserves: The Green Ways - Hordern or Wiltshire Parks to McKay Reserve – From Beach to Estuary: some 'for Spring Inspirations' insights on the early days of Pittwater Reserves - first - go north dear hiker!
Artist of the Month: Artist of the Month August 2015 - Lisa Wilkes-Hunter: Inspired by a childhood full of adventures and encouraged by a creative and talented family, my passion for art started early in life.
I am stirred by the power, colour, mystery and contrasts of the natural world and whilst I often use living energy - animals, people, the ocean, plants and trees as subject matter, I also include inert objects as a medium - eggs, sand, drift wood and recycled things (pages from my grandfather, Richard Wilkes-Hunter 's books), as a background to create a dreamlike, textured, collage effect.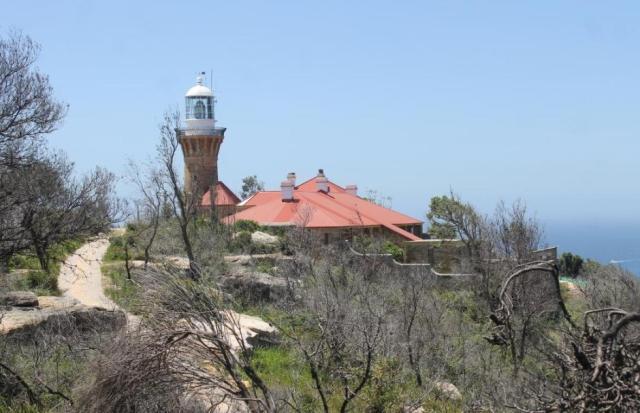 Happy International Lighthouse and Lightship weekend Barrenjoey!
18th ANNUAL INTERNATIONAL LIGHTHOUSE / LIGHTSHIP WEEKEND: 0001 UTC 15th AUGUST TO 2400 UTC 16th AUGUST 2015 (48 hours)
Manly Warringah Radio Society have once again make the 93m vertical ascent to Barrenjoey Lighthouse, Palm Beach for International Lighthouse and Lightship Weekend (ILLW). This is a fun weekend playing radio in a very scenic location, the climb is worth it! Go see them, find out a bit more about amateur radio or if you are already licenced you are welcome to borrow their mic for a while (or for those playing at home, hunt us down on air and work us!). The lighthouse will be running tours on Sunday, and it is a great view up there.
OFFICIAL LIST OF ENTRANTS - 2015 Total= 499
See all participants HERE
In the lead up to ILLW, Radio Northern Beaches host Radio Northern Beaches host Ian Nicholas interviewed club President Geoff Van der Wagen on Tuesday. Listen here!
Pittwater Online has run a few pages on Barrenjoey Lighthouse, all listed under Barrenjoey in Past Features - two that may be of interest for those strolling up the hill to visit today are:
Barrenjoey Lighthouse - The Construction - History
George Mulhall - First Lightkeeper at Barrenjoey and First Rowing Champion of Australia - History
_________________
Remembrance Day Contest
15th & 16th August 2015
Amateur radio operators in Australia hold the "Remembrance Day Contest" on the weekend nearest VP Day, August 15, commemorating the amateur radio operators who died during World War II and to encourage friendly participation and help improve the operating skills of participants. The contest runs for 48 hours, from 0800 UTC on the Saturday, preceded by a broadcast including a speech by a dignitary or notable Australian (such as the Prime Minister of Australia, Governor-General of Australia, or a military leader) and the reading of the names of amateur radio operators who are known to have died during this conflict. It is organized by the Wireless Institute of Australia, with operators in each Australian state contacting operators in other states, New Zealand, and Papua New Guinea. A trophy is awarded to the state that can boast the greatest rate of participation, based on a formula including: number of operators, number of contacts made, and radio frequency bands used.
The opening speech for the 2015 RD Contest is given by Lieutenant Colonel Deane Limmer, Commanding Officer, Defence Force School of Signals, Simpson Barracks, VIC (and VK3HWX). This follows introductory remarks by the host, Peter Ellis VK1PE and Phil Wait VK2ASD, President of the WIA, and a reading of the names of WIA members killed during WW2.
You can find out more, and the link to this address (audio) at:www.wia.org.au/members/contests/rdcontest/
100 years of Commonwealth lighthouses
While on Lighthouses, the Australian National Maritime Museum ran a report on Saturday on the Australian Maritime Safety Authority - AMSA, who are celebrating 100 years of Commonwealth lighthouses this year. Learn more about some of Australia's most famous lighthouses – the tallest, the oldest and the most isolated – located all around our vast coastline at: stories.anmm.gov.au/australian-lighthouses/
Of Note:
The Macquarie lighthouse, in the Sydney suburb of Vaucluse, was the first in Australia. The locally quarried stone of the original lighthouse tower, built in 1818, was of an inferior quality, and that tower was demolished in 1883 and replaced with the current tower later the same year. For some time, both towers stood together.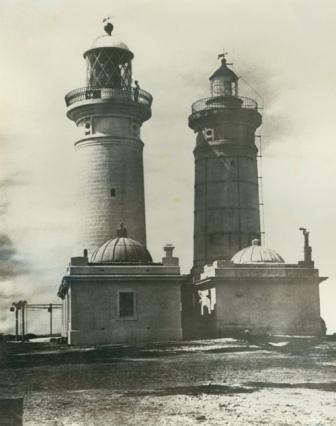 Picture courtesy AMSA
NSW Takes First Steps Towards A Ban On Lightweight Plastic Bags
August 14, 2015: Boomerang Alliance Media release
Yesterday, Members of the Parliament of NSW from all parties supported a ban on lightweight plastic bags in a parliamentary debate led by MP for Coogee, Bruce Notley-Smith, who presented a petition with 12,472 signatures.
NSW Environment Minister, Mark Speakman, declared the State Government was committed to accepting the challenge and will discuss options at a further meeting of Environment ministers. Past experience shows is highly unlikely that the federal process will lead any effective resolution as all past efforts have failed, so the NSW Government will need to act.
In incredible timing, a video of a whale caught in plastic bag and seeking for help went viral just before the debate at the NSW Parliament. Last Tuesday, a group of men was returning from a fishing trip when they noticed a Southern right whale in the upper reaches of Sydney's Middle Harbour. One of them explained the whale "had a big scar on his back and had some fishing line and two plastic bags on his head". The distressed whale swam alongside their boat allowing the men to remove the life-threatening bags from its head.
We estimate that at least 16.5 million plastic bags enter the litter stream in NSW every year. Discarded plastic bags are injuring and killing wildlife and need to be banned. An Omnipoll survey conducted in July by the Boomerang Alliance and Plastic Bag Free NSW revealed 64% of NSW residents support a total ban on single use plastic bags given out at supermarkets and stores. Where a ban is already in place as in SA and NT the support rises to 81%, demonstrating public acceptance once the measure is established.
We know it is community support that gets MPs to listen and to act, so we need your help, once again. Please send an email or call Mark Speakman and your local MP to ask them to do the right thing and support a ban on light weight plastic bags. And don't forget to thank Bruce Notley-Smith who is doing everything he can to win this debate.
MEASURES TO IMPROVE BOAT TRAILER PARKING
Tuesday 4 August 2015 – Media Release
Minister for Local Government Paul Toole today announced new measures to crack down on boat trailers clogging suburban streets. There are around 204,000 boat trailers currently registered in NSW. This number is forecast to increase by around 2.9 per cent per annum of the next decade. Currently, a boat trailer can be parked for an indefinite period unless there are parking restrictions or reasonable grounds to believe the trailer has been left abandoned or left unattended. This applies whether or not the trailer is registered. Under the changes introduced into NSW Parliament this week, boats left in the same place for more than three months will be impounded. Mr Toole said boat trailers being parked in residential areas has been an ongoing source of frustration for residents in high density areas.
"Increasingly, boat owners are using street parking as a long term parking solution for their boats. This in turn has led to legitimate concerns about the loss of amenity. "These new measures will allow council officers to specifically target boat trailers which have been parking for considerable periods of time and for which their councils have received complaints," Mr Toole said.
The NSW Government has also set aside $5 million to assist local councils and other organisations establish off-street boat trailer parking facilities to help ease congestion.
Barrenjoey High School Raising Funds for Community Performance Space
Thursday August 13, 2015
Drum Roll Please.....
We are so happy to announce that the Trivia Night at Barrenjoey High School has made the school just over $10,000!
Thank you to the local community for supporting the school by attending the evening and also to our wonderful sponsors. Please keep our sponsors in mind when you are purchasing goods and services - remember buy local.
It really is wonderful to see our local community supporting our fabulous High School. Funds raised are going towards an amazing project in support of the Arts - which is the development and construction of the Barrenjoey and Community Performance Space - a purpose built auditorium which will play host to musical performances, art shows, drama performances, assemblies and other school and community activies.
Any tax deductible donations will be most gratefully accepted and enquiries can be made to the school as to how to do this.

Exhibition of Climate Change Policy
At Pittwater Council's meeting last week, the Council agreed to place on exhibition for public comment the revised Climate Change Policy from 6 August until 2 September 2015.
The focus of the review brings the current 2009 policy up-to-date to incorporate a risk management approach, with closer alignment to Pittwater 2025: Our Community Strategic Plan.
Pittwater Council supports the Australian Local Government Association which classes climate change as one of its top five priority policy issues.
As such Council has an important local role in helping to reduce greenhouse gas emissions, as well as implementing measures for climate change adaptation.
Acting General Manager Mark Jones said that a key focus of adaptation to climate change under the revised policy is on building community resilience.
"This requires preparedness for the projected increases to the severity of heatwaves, fires, floods and coastal storms.
"We are at a point in time to move beyond philosophy and acknowledge that we have commenced a focus on embedding climate change resilience into Council actions, and will continue to do so into the future," said Mr Jones.
A Climate Action Plan Framework has also been developed in support of the revised policy.
Mr Jones said whilst it will take time, using a clear framework enables Council to coordinate its efforts to respond to the pressures of climate change in an ordered manner.
A number of key projects relating to building both Council and community capacity to climate change have already been completed and others are underway.
These include Council's Climate Change Risk Assessment and plans to carry out community workshops later in the year. The workshops will raise awareness on how to be psychologically prepared for fire, floods and coastal storm events.
The Climate Change Policy No.176 is on exhibition for public comment between 6 August and 2 September 2015 and can be viewed at www.pittwater.nsw.gov.au/exhibition or at Council's customer service centres at Mona Vale and Avalon.
Free child car seat fitting day at Flying-Fox Park
12 Aug 2015
Pittwater Council together with Roads and Maritime Services invite Pittwater parents and guardians to a free child car seat check on Thursday 27 August 2015.
The safety check provides peace of mind that your child's car seat, harness and/or booster seat is correctly anchored and fitted and appropriate for your child's ages. The free check will take place at Winnererremy Bay car park, Mona Street, Mona Vale between 9.30am and 3.30pm.
Pittwater Council's Road Safety Officer Michelle Carter said this is a great opportunity for parents and grandparents to become familiar with safety legislation with regard to child car seats.
"Legislation requires that children younger than six months must be secured in a rear-facing car seat and those between six months and four years of age must be secured in a car seat which is either forward or rear-facing," said Ms Carter.
"Additionally, any child aged between four and seven years must be seated in a forward facing car seat or a booster seat.
"Your car seat will be checked or fitted by an authorised fitter on the day. They are authorised to fit and check only those seats that meet the Australian / New Zealand Standard 1754," she added.
Ms Carter emphasised that the free check did not include the cost of any new equipment required to make the car seat safe and that only parents or direct guardians of children were eligible for the service.
"The service is free, however, bookings are essential and priority will be given to Pittwater residents," added Ms Carter.
Residents are also reminded that legislation requires children under the age of seven should not be seated in the front seat of vehicles, where there are two rows of seating or more. For more information on the new child car seat laws visit: www.childcarseats.com.au
Bookings can be made by calling 9970 1196. Residents in Warringah can call 9942 2447 and Manly 9976 1619 to find out details of their next child car seat fitting days.
Put your prized pooch in the frame!
07 Aug 2015
Is your dog talented, cute or funny? Then the PETstock Pittwater Dog of the Year photo competition is for you and your pooch.
Pittwater residents are invited to submit a photo of their beloved canine companion in the competition and be in the running for a great prize package.
The competition closes 5pm on Friday 4 September, with winners announced at Dog Day by the Bay on Sunday 20 September at Rowland Reserve, Bayview.
Event coordinator Sasha Lucius said to participate all you have to do is to submit your dog's photo along with a brief description as to why they are worthy of being Pittwater Dog of the Year.
Entry to the competition is for Pittwater residents only, with a reminder that beach shots or dogs in the water will not be eligible.
All photos submitted will be available for viewing at www.pittwater.nsw.gov.au/dogday as well as at the Dog Day by the Bay event and via social media.
Dog Day by the Bay is on between 10am and 3pm and includes demonstrations of canine skill and training, education talks and competitions including the ever-popular 'Canine Fancy Dress Parade' and 'Doggy Dash' competitions.
Other highlights include a new fun obedience and trick challenge led by the Manly and District Dog Training Club.
Ms Lucius said anyone in the audience can participate in this fun competition, again with great prizes on offer.
There will also be a Kids' Corner where children can enjoy a free jumping castle and face painting, and a number of delicious food stalls on the day.
Proceeds raised will be donated to the local branch of the Animal Welfare League. Entry and parking are free.
Both the 2015 photo competition and the Dog Day by the Bay event are proudly sponsored by PETstock.
For further information about Dog Day by the Bay and how to enter the competition visit www.pittwater.nsw.gov.au/dogday
Forest Art and Craft Exhibition 2015
Tuesday, August 11, 2015
Over 500 artworks will be on display when the Forest Community Arts Centre opens its doors to the public for the annual Forest Art and Craft Exhibition.
In this past year hundreds of pieces of art have been created by talented artists and crafts people at The Forest Community Arts Centre.
Paintings in pastels, oils, watercolour and mixed media will be on display, plus numerous crafts including quilting, ceramics and folk art - with many pieces available to purchase.
Many artists have been involved in creating works for this annual exhibition since 1979.
The teacher's love to create, but they also really enjoy passing on their skills and seeing their students build confidence through a class and through this opportunity to exhibit their work.
There will be artworks from Jeanette Maxwell, Val Kemsley and Bernard Devaux, who are all part of the Forest Community Art Centre group, plus amazing pieces from Artability classes, run for students with disabilities.
Everyone is encouraged to attend and nominate their favourite piece in the People's Choice Award – as well as buying something for their wall or mantelpiece.
Forest Art and Craft Exhibition
Saturday 5 and Sunday 6 Sep, 10am – 4pm
Forest Community Arts Centre: 6 Darley Street, Forestville
Free entry
What's Your Beef?: Friends of Narrabeen Lagoon Catchment Workshop
If you live, work in or just visit Narrabeen Lagoon Catchment and have an issue relating to its natural environment you'd like to get off your chest, go along to Narrabeen Lakes Public School on Monday August 24 at 7pm.
Friends of Narrabeen Lagoon Catchment is staging a workshop that will be about the positives and negatives of living in this iconic part of Sydney. Share your observations, experiences and knowledge as ideas are discussed for recreational use, managing the challenges, inappropriate development, values that need protecting and preserving what remains of the bushland. Maybe you are just fed up with the limited parking at the various reserves? Be there and have your say. The second part of the evening will be focused on what can be done to address your concerns.
Entry is free, but you need to book your tickets now. Phone 9905-2135 or email Judith Bennett at email@narrabeenlagoon.org.au
Nominate now for the National Disability Awards
The 2015 National Disability Awards open today, giving Australians the chance to acknowledge the many people, organisations and initiatives across the country that make a positive impact on the lives of people with disability.
Now in their ninth year, the Awards help build awareness of disability issues and showcase important work throughout the community, enabling people to fully participate in work and society.
I encourage people to put forward a person, organisation or initiative in their community that deserves recognition.
This year we are looking for nominations that demonstrate great community initiatives.
Awards will be presented in six categories:
Lesley Hall Award for Lifetime Achievement in Disability
Emerging Leader in Disability Awareness
Excellence in Accessibility – Technology
Excellence in Accessibility – Community
Excellence in Choice and Control in Service Delivery
Excellence in Advocacy
To nominate for the National Disability Awards, go towww.idpwd.com.au or call 1800 672 682. TTY users please call 1800 555 677 and ask for 1800 672 682.
Nominations for the National Disability Awards close on 4 September 2015.
The winners will be announced at a ceremony in the Great Hall, Australian Parliament House in Canberra on 25 November.
The Awards are an integral part of the Australian Government's celebrations of the International Day of People with Disability on 3 December.

Pittwater Waterway Review
The Pittwater waterway is a natural icon and a distinguishing feature of our region's identity. The waterway is a major focus for business, tourism and leisure activities, within a highly valued natural environment. It also serves as an important connection for Pittwater's off-shore communities.
In recent years the waterway has experienced unprecedented pressure from a range of competing demands and activities, including increased recreational and business uses, increase in number and size of boats, along with increased access and use of the foreshore.
To achieve Pittwater's vision of a vibrant sustainable future, Council has initiated the Pittwater Waterway Review to identify and prepare appropriate strategies to meet the competing demands impacting on the waterway. The review is in its early stages with Council currently seeking members of the community and interested stakeholders who may wish to get involved. Please contact Council's Strategic Planning team on 9970 1684.
Pittwater Bike Plan
Project summary
Pittwater Council is working on a new Bike Plan which will encourage an active Pittwater, where cycling is supported as a travel choice around our town centres and villages. It will also identify other important cycle linkages to destinations like beaches and parks.
We are looking for input from all types of cyclists, from commuters to retirees and families, to help develop the plan to nurture a bike-friendly community.
Community survey
Feedback via the survey will help us develop a cycling vision for Pittwater. It will identify aims for the Bike Plan and projects that can be implemented in the local area. By providing your input we can get a clearer understanding of bike usage and behaviour in Pittwater.
Please complete the survey, which will take approximately 10 minutes. To be in the running to win one of five gift vouchers from a local bike shop, please include your contact details.
Pittwater Bike Plan Survey:www.surveymonkey.com/r/pittwaterbikeplan
Pittwater Offshore Newsletter Update 16/8/2015
click on Logo:

To contact Julian: editor@scotlandisland.org.au
Bushcare in Pittwater - August 2015:Pittwater Council's Cooee Newsletter - July to August 2015: HERE

For further information or to confirm the meeting details for below groups, please contact Council's Bushcare Officer on 9970 1367

Sun August 16
Angophora Res 8:30-11:30am
Crescent Res 9-12pm

Mon August 17
Bilgola Beach 8-11am

Thu August 20
Mona Vale Dunes 8:30-11:30am

Sat August 22
Nth Newport Beach 8:30-11:30am
Careel Creek 8:30-11:30am

Sun August 23
Bungan Beach 8-11am
Winn Bay 9-12pm
Kundibah Res 8:30-11:30am

Fri August 28
Pittwater YHA Bush Regen Weekend

Sat August 29
Pittwater YHA Bush Regen Weekend

Sun August 30
Pittwater YHA Bush Regen Weekend

Start with the Pub2Pub... then party all day!
The 2015 Pub2Pub Fun Run & Festival is growing all the time, both in numbers and stature as an iconic community event.
Family Festival on Fire!
We can now let you know that thanks to Major Sponsor URM, we have at least six great bands taking to the stage at Newport, with the headline act no less than former Midnight Oil legend Rob Hirst with his current band, The Backsliders.
'Tarantino-esque' surf rockers The Mezcaltones will kick-start the music at 10am.
We've also confirmed two Co-Hosts for the day - Triple M's Gus Worland (The Grill Team) and TV Presenter Matt White. Gus will actually compete in the 3km event from Mona Vale with his three kids before taking over M.C. duties from Matt (once he's warmed down) at the carnival-style Finish Line party. The licensed bar will help quench the thirst of runners completing the race, international food stalls will stave off any hunger pangs and there'll be plenty of activities for the kids.
Sea Eagles on board
The Manly-Warringah Sea Eagles are now right behind us and at all their home games in the lead-up to Pub2Pub, they're promoting a massive 'Community Day Out'. Several Sea Eagles stars will be present to greet runners at the Finish Line at Newport on Sunday morning August 23 and sign autographs for young fans.
And after you've enjoyed all the fun of the Family Festival at Newport Surf Club, the Sea Eagles are also hoping to organise transport taking you directly to Brookvale Oval for the 4pm kick-off of the suburban blockbuster against arch-rivals, Parramatta.
This will truly be the best Pub2Pub ever!
So... if you haven't yet registered to take part in all the fun that is the 2015 Pub2Pub Fun Run & Festival, do it today. And even if injury or ill health will prevent you from taking part in the race, you can still soak up the wonderful community spirit that will flow non-stop from 9:30am at Newport. See you there!
Guess what? If you raise just $150 or more for your nominated charity in this year's Pub2Pub, you automatically go in the draw to WIN 7 nights for 2 at the Orator Hotel in SAMOA, valued at $1,299. Make sure you get your fundraising going now. (Competition terms and conditions apply)
Register at http://www.pub2pub.com.au

Pet of the Week
Caramello
AGE/SEX: 18 months / M
BREED: Japanese Spitz x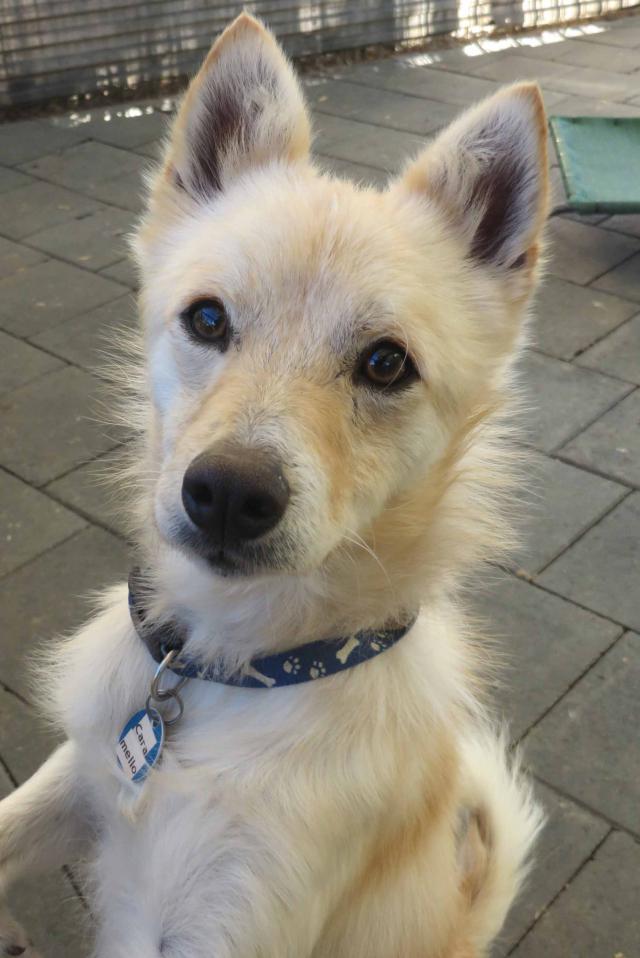 Caramello is a bright happy boy who is super social with other dogs and attentive with people. He loves affection and attention. He has a fair bit energy. He has a fluffy coat that needs a lot of brushing. He came from the pound with severe demodectic mange with secondary infection. With antibiotics and medicated washes and good nutrition he coat is growing back and he soooo happy! He was 6.4kg from the pound but could put some weight on. He comes desexed, C5 vaccinated, heartworm free and microchipped. His adoption cost is $350.
For further details or to meet all dogs at call DoggieRescue on 9486 3133 or email monika@DoggieRescue.com. Visit www.DoggieRescue.com to see all our dogs. www.facebook.com/doggierescue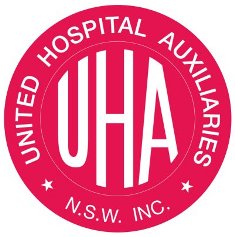 Mona Vale Hospital Auxiliary 2015
September
September 4 Outside ANZ Bank, Avalon Parade, Avalon,8am to 4pm - Craft, sewing, knitting, bric-a-brac'
September 5 Pittwater Place, Mona Vale, 9am to 3pm - Craft, sewing, knitting, bric-a-brac.
September 12 Sausage sizzle, Bunnings, Narrabeen, 8am to 4pm.
September 18 Mona Vale Hospital foyer,9am to 3pm - Baking, craft, sewing, knitting.
October
October 3 Pittwater Place, Mona Vale, 9am to 3pm - Craft, sewing, knitting, bric-a-brac.
October 8 Fashion Parade, Newport Bowling Club, Barrenjoey/ Palm Roads, Newport - Morning tea l0.30am $10 entry, fashions by Donna-Lou
October 10 Sausage sizzle, Bunnings, Narrabeen, 8am to 4pm.
October 16 Mona Vale Hospital foyer, 9am to 3pm - Baking, craft, sewing, knitting
November
November 7 Pittwater place, Mona Vale, 9am to 3pm - Craft, sewing, knitting, bric-a-brac.
November 14 Sausage sizzle, Bunnings, Narrabeen, 8am to 4pm
November 20 Mona Vale Hospitalfoyer,9am to 3pm - Baking, craft, sewing, knitting
December
December 5 Pittwater Place, Mona Vale, 9am to 3pm - craft, sewing, knitting, bric-a-brac
December 12 Sausage sizzle, Bunnings, Narrabeen 8am to 4pm
Upgraded bushfire monitoring capability to keep communities safer
11 August 2015: Geoscience Australia
A new and improved bushfire monitoring system will be in place for the 2016 disaster season, transforming an existing delayed monitoring service into a more responsive emergency management tool for firefighters.
Geoscience Australia's Sentinel Hotspots system will receive a major upgrade as a recipient of the 2015-16 National Emergency Management Projects (NEMP) grants announced in Canberra today by the Minister for Justice, the Hon Michael Keenan MP.
The Sentinel Hotspot monitoring system currently provides information about potential bushfire hotspots to emergency service managers and the general public across Australia through the use of satellite imagery.
Geoscience Australia CEO Dr Chris Pigram explained how the upgrade to the Sentinel Hotspots capability will provide Australia with observations 144 times a day, opening up opportunities to monitor change as it happens.
"The increase in frequency from 6-hour updates to 10-minute updates will enable emergency services to monitor fire development in near real-time," Dr Pigram added.
When natural disasters occur, timely and accurate decisions need to be made by emergency management authorities to ensure the safety of individuals and to minimise impacts on property and infrastructure.
"Emergency services will be able to draw upon Sentinel when deciding where and how to prioritise resources when they are in most demand."
"This is particularly important where there are multiple fire fronts or large scale incidents across state and territory borders," Dr Pigram said.
The new Sentinel capability, which is due to be operational by June 2016, is made possible by the Japanese Government's A$927 million investment and Japanese industry's technical excellence in developing the Himawari-8 satellite, launched October 2014.
Governments, land planners, emergency managers and communities need to know the risk and potential impacts of natural hazards in their area, and have access to the information they need to understand to the whole picture. The new Sentinel capability will boost the availability of information for bushfires.
In addition to the $260 000 to upgrade Sentinel, Geoscience Australia also received two other NEMP grants to enhance its community safety programs: $130 000 for the development of flood vulnerability models for non-residential properties; and $200 000 to improve national situation awareness information and systems.
The flood vulnerability models work will build upon Geoscience Australia's existing building vulnerability expertise. A gap exists in the understanding of the vulnerability of non-residential properties, such as those for commercial and industrial use. The vulnerability models developed will help individuals, asset owners and all levels of government to better understand the cost of floods.
The national situation awareness information and systems work will strengthen and expand the availability and consistency of situation awareness information shared by the states, territories and Australian Government for decision making in response to natural hazard events and disasters. By improving the timeliness and accuracy of information this project will enhance governments's ability to respond to disasters and activate consistent and targeted financial assistance.
RECORD FLEET POISED FOR OFFSHORE CLASSIC
August 15, 2015
A new record should be set tomorrow at the Rolex Fastnet Race. This classic 603-nm offshore race, running from Cowes to Plymouth in the United Kingdom, is set to welcome its largest ever fleet, comprising almost 370 international yachts.
The impressive number, and range of competitors, reflects the race's popularity with the huge number of starters set to comfortably pass the current record of 336 competitors set two years ago.
Both the Rolex Fastnet Race, partnered by Rolex since 2001, and organisers the Royal Ocean Racing Club (RORC) celebrate their 90th anniversary this year. "We are delighted this is a record year and by the quality of the competition and fantastic sailors who have donated their efforts and energy to be here for this special race," explained RORC Commodore Michael Boyd.
Following departure from Cowes tomorrow, the famous Rolex Fastnet race course takes the fleet down the English Channel passing The Needles – where they will spectacularly converge – Portland Bill, Start Point, The Lizard and Land's End, ahead of the open water passage across the Celtic Sea and the symbolic turn around the Fastnet Rock off the southern coast of Ireland; a rounding that heralds the race's emblematic moment as the fleet embark on the long return leg and the finish in Plymouth.
With the current weather forecast pointing to a light wind race, a convincing challenge at overturning the monohull race record set in 2011 by Ian Walker's Abu Dhabi (42 hours, 39 minutes) appears unlikely.
One of the yachts keen to challenge that record is Jim Clark's 100-ft Maxi Comanche (USA), launched last year ahead of the Rolex Sydney Hobart Yacht Race. Skipper Ken Read is philosophical about the prevailing weather forecast. "We all play with the same breeze and have to adapt as best as we can. Dragging around seven plus metres of beam in very light air is no fun but we have to deal with it. Ian Walker is feeling very confident that his record is not going to be broken!" That said Read was still optimistic the forecast may improve following tomorrow's race start. "We just need a little bit of breeze - and if we get it - we like our chances."
Comanche's closest challengers for monohull line honours include George David's 88-ft Rambler (USA) and perennial Rolex Fastnet challenger Mike Slade with his 100-ft Leopard (GBR), one-time holder of the race record. Also in monohull line honours contention is the Maxi 72 MOMO (CAY) in addition to Volvo 70s Camper (AUS) and Monster Project (RUS) and Volvo 65 SCA.
Rolex Fastnet Race 2015 – Preview
Published on 13 Aug 2015
The biennial Rolex Fastnet Race, celebrating its 90th anniversary this year, has been an established fixture on the ocean racing circuit since 1925. The 603-nautical mile race is a test of strategy and skill with challenging tidal currents and changeable weather. The fleet starts off the Royal Yacht Squadron in Cowes, races out of the Solent and across the often tempestuous Celtic Sea to the Fastnet Rock, before returning on a reciprocal course to the finish off Plymouth. This year marks the 46th edition of this international classic organized by the Royal Ocean Racing Club. The race will be held from 16-21 August.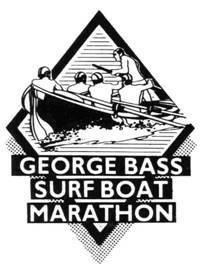 George Bass surf boat marathon 2016
Entries are now open for the 2016 George Bass Surf Marathon. Head to georgebassmarathon.com.au to download the entry form!
Special early bird prices are on offer until 30 September 2015
SECURING THE FUTURE OF THE COMMERCIAL FISHING INDUSTRY: SECTOR TO HAVE ITS SAY
Minister for Primary Industries, Niall Blair, has welcomed the release of a series of draft recommendations, which outline proposed changes to ensure the long-term sustainability and viability of the commercial fishing industry in NSW.
The independent Structural Adjustment Review Committee (SARC) is writing to all commercial fishing businesses in NSW, with each fisher receiving the draft recommendations that relate to their business.
"This state needs a commercial fishing sector that is viable and sustainable long in to the future. Doing nothing is not an option, which is why the NSW Government will make the necessary reforms to secure the future of this industry," Mr Blair said. "This reform is about providing greater certainty and security to the commercial fishing industry – something this sector deserves.
"But this reform is also about assisting fishing businesses to either exit or remain in the industry, through a $16 million business adjustment program."
All commercial fishers are encouraged to examine the materials they receive from the SARC, and to use this next period of consultation to provide constructive feedback to assist the committee with finalising its recommendations. The SARC has considered extensive stakeholder feedback and will now consult further with the commercial fishing industry on its draft recommendations.
The SARC has recommended modifying the $16 million adjustment program, removing a number of high impact options from consideration and giving commercial fishers more time to adjust to the changes.
The SARC will make final recommendations to the NSW Government in September 2015. The NSW Government will make no final decisions in relation to the reform until after it has considered the SARC's final recommendations. More information, including all of the SARC's draft recommendations, is available atwww.dpi.nsw.gov.au/fisheries/commercial/reform
Industry Working Groups will meet with the SARC during the consultations while individual fishers and other stakeholders can make written submissions on the Draft Recommendations by 31 August 2015, via: Email: sarc.feedback@dpi.nsw.gov.au
Mail: Structural Adjustment Review Committee - c/o PO Box 4291
Coffs Harbour, NSW 2450
August 9 - 15, 2015: Issue 226
August 2 - 8, 2015: Issue 225