February 26 - March 3, 2012: Issue 47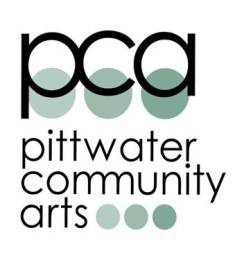 "CALLING ALL POETS'
Pittwater Community Arts would like to invite the community of Pittwater to enter a competition and submit a poem that tells the story of any aspect of the glorious environment of Pittwater. This is a new and exciting endeavour and it will be open to all ages including Primary School, High School and the general public. Poems chosen will be published in a book and there will be prizes awarded for the most outstanding.
Poems must be no longer than two A4 pages. The competition for Primary School and High School closes on Wednesday 4th April. The general public section closes on 31st May. Enquiries: Lorrie Morgan; 99978079 lorriemay@bigpond.com
Pittwater Ceramics Awards
The Pittwater Ceramics Awards are open for entries until the end of February with five categories; primary school students, secondary school students, tertiary students, teachers' award and a ceramicists' award.
There are fantastic Prizes for all catergories but this is outstanding:
Best Overall Teaching Establishment: The selection of this award will be made from Categories 1- 4 and the prize is simply fantastic! Schott Solar have donated 28 Solar Panels that will be given to the teaching establishment with the best overall result. * conditions apply, see contact page (below)
Each entry should be submitted by 29 February, with items to be delivered to Pittwater High School at Mona Vale. The school is hosting an exhibition of the award entries between 9 and 11 March, with winners announced at the opening night of the exhibition on 9 March.
Full Details at: http://www.pittwaterceramics.info/
Pittwater Artists Trail Winter Exhibition Opening Night at Bilgola SLSC
ARTZPACE 2012 Images by Michael Mannington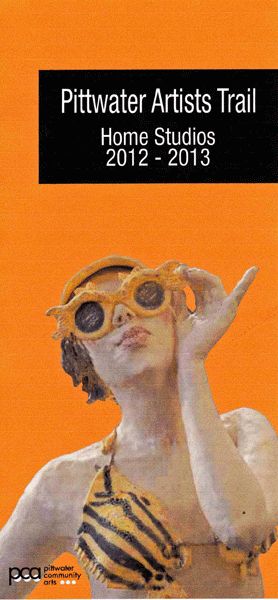 Pittwater Artists Trail 2012-2013: http://www.pittwaterartiststrail.com.au/
All artists open on two weekends
Saturday 19th May & Sunday 20th May 2012
Saturday 27th Oct & Sunday 28th Oct 2012
from 10am - 4pm.
Pittwater Community Arts
http://pittwaterarts.com/
Pittwater Community Arts (PCA) seeks not only to facilitate the networking of artists within the Pittwater community they also invest considerable time, energy and love into assisting established artists and developing artists through a wide range of Events, Exhibitions, workshops and networking functions. The PCA also seeks to promote artists and cultural events to the community as a whole, as well as attract visitors from outside our community.
The great work of a professional and committed group of people was recognised at this year's Pittwater Australia Day Awards when Lorrie Morgan, President of PCA, and who had previously worked on a voluntary basis with Kuring-gai Council to establish arts and culture in their shire, was awarded our Citizen of the Year for her tireless and energetic pursuit of establishing arts in Pittwater. In her acceptance speech an overwhelmed Lorrie emphasised it is a team effort that has created this success.
The aims of Pittwater Community Arts are stated as follows on their website:
• To advance arts and cultural activities within Pittwater
• To make arts and cultural activities more accessible to all people of Pittwater
• To raise the profile of arts and cultural activities within Pittwater
• To act as a non profit community based organisation
• To promote the interaction of diverse arts and cultural groups and individuals
The questions Lorrie, amongst doing ten thousand other things, replied to this week;
How did Pittwater Community Arts begin ?
Pittwater Council put out a call for anyone interested in the cultural scene in Pittwater to attend a meeting to talk about the possibility of addressing and connecting all of the information collected by the different groups i.e.; Where do you get good cheap insurance, who do you contact to hire a hall and all the other info you need to put on a show whether it was dancing, art or music.. From this meeting we gathered a likeminded group of people and the Pittwater Community Arts was born. The committee brought along their own special skills about photography, art, music, dance, drama, sewing and knitting. Nine years later six original members are still on the committee.
What range of Arts do you focus on ?
Some of the things we do are annual events such as; PCA now runs ARTFEST, started by Meredith Rasdall and now run by PCA (the children's art show is bi-annual). We put on a function to highlight Heritage Week (Convened by Maureen Rutlidge every year). The PCA Art Show which is run in November in conjunction with Avalon Market Day is a very successful show. PCA awards an art prize to all schools in the Pittwater area; Primary children get a certificate and a trophy and High school students are given a certificate and a $50 voucher to spend at a local art shop which are gratefully received. PCA has put on theatre called Theatre in the Park; our Mayor Harvey Rose had a starring role and everyone wants more theatre. Last year we had a glass blowing event in the Mona Vale Hotel and the world famous artist's came and demonstrated their skills and wares……another highly successful event…..this was organised by Gail Oldroyd a PCA member.
Jackie Dunn, Director of the Manly Art Gallery and Museum has opened some of your events. Could you tell us a little about the people involved in curating these events and their contents?
We encourage anyone in the community to come forward if they have an idea to create anything cultural and if the committee thinks it's able to be achieved we help them to get it organised with whatever help they need; i.e. insurance, music, lights, venue, council regulations, finding funding and anything else they can think of.
Your website at http://pittwaterarts.com/ has an Events Directory for local artists. How does that work ?
Anyone wanting to go on our website has to be a PCA member $20…..then they email to me a blurb about themselves and a photo or two. I check it out and if OK I send it to our webmaster Meredith Dalton and she puts it on the site. That is also the process for any other information about up and coming shows. We also email our PCA membership any info about up and coming Events.
What are upcoming Events or plans for PCA ?
PCA launched Pittwater Artist's Trail 2011-12012 which has been highly successful and very well attended and we have just launched 2012-2013.The new brochure is now available. (to right for our readers)
We have also launched the PCA Poetry Competition (details to left), the National Trust Heritage Festival to be held on Wednesday 18th April 7pm-9pm at Avalon Rec Centre and the Pittwater Ceramic Competition (to left). In upcoming months there will be "SURFING TALES", Artfest (children's art show September) and the PCA Art Show in November.

What is PCA's favourite place/s in Pittwater and why ?
All of Pittwater is very important to all our community and we are so lucky to have such a wonderful response from every one with everything we do.
This is clearly demonstrated in the Pittwater Artists Trail which includes all compass points in Pittwater. I think the trail will become an icon as people out of the area have an opportunity to appreciate not only the view inside the studio but also the view on the outside and no matter where you look it is SPECTULAR!!!!!
What is PCA's 'motto for life' or a favourite phrase PCA lives by?
Whatever event is brought to us there is a saying; "if it has legs we will give it a go!!!!" and with gusto !
Copyright Pittwater Community Arts, 2012. All Rights Reserved.