September 3 - 9, 2017: Issue 328

Avalon Bulldogs A Grade
2017 Premiership Winners - AGAIN!!
A fantastic start to Grand Final weekend with the Avalon U11's beating Belrose 24-12 at Harbord was one of the best games of junior league played this year with our little 'Doggies' defending their hearts out. Huge congratulations to Peter Johnson, James Johnson and Luke Johnson for guiding the boys to the Premiership.
On Sunday, August 27th this was backed up by History being made with the Bulldogs mighty 2017 Avalon A Grade team backing up their 2016 premiership by taking out the 2017 title.
"Very proud of our boys." was the consensus from older supporters.
"YeeHAH!" was what sounded through the neighbourhood when the boys got back to the Doggie Dome a few hours later.
Bernadette reports:
Avalon Bulldogs 14 Vs. Forrestville Ferrets 12
' Bulldogs go back-to-back winning this years premiership in a close fought tussle.
With 11 minutes to go the score was 8-6 Ferrets way, then 12-6 as the Ferrets put another Try away. Bulldogs, never say die managed to equalise with a converted Try. Then in the dying moments of the game successfully kicked a penalty goal to win by 2 points.
Congratulations to Avalon Bulldogs on winning the 2017 Premiership.'
"We worked really hard for this and we're all best mates and just fire up off each other. " Captain Aaron Groom said in a post match interview.
"We had to play three pretty hard games to get here but we stuck in there and we've done it again and made history by becoming back to back Premiers."
On Monday morning council workers were taking down the goalposts at Hitchcock Park and putting them away until next year. At the southern end of the field a small knot of Sunday night revellers still reluctant to 'leave the field' were gathered around one last burning log and were happy for the Avalon Firies to put it out around 9 a.m.
Later in the day, down in Avalon Beach itself, patrons at Avalon RSL related seeing team members out having a few celebratory drinks;
"It's their Mad Monday, "one patron explained to Pittwater Online, "I think they were wearing kilts – or some kind of skirt – they'd certainly put a bit of effort into their outfits. Good on them."
Anyway you look at it this rugby league club has fostered true champions in their outlook, their attitude, their fitness and skill level, the way they conduct themselves and the way they work as one team. The results have been hard earned and speak of a resilience tempered with perseverance.
Well done gentlemen!
We're proud of you too.
Commiserations to Forestville -
Some of the action, courtesy of photographer Bernadette Johnson McAlinden, runs below so all may relive that brilliant day.
Bernadette's full album available
here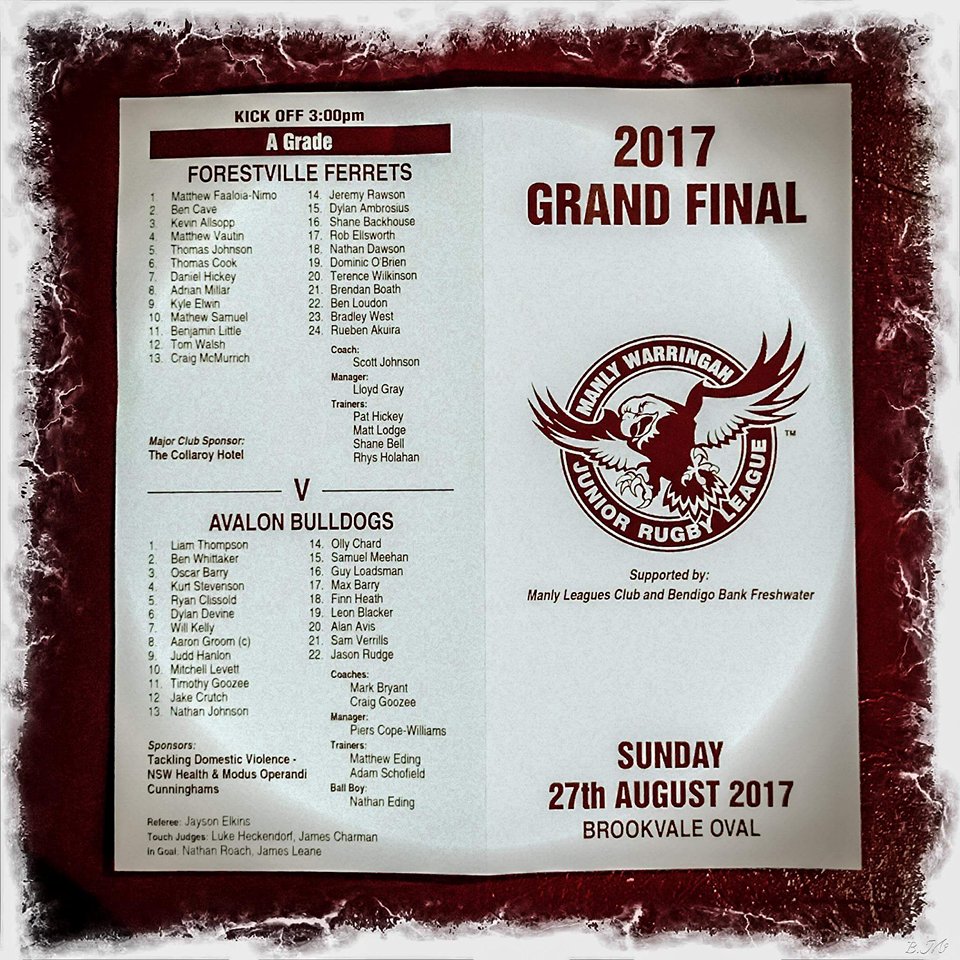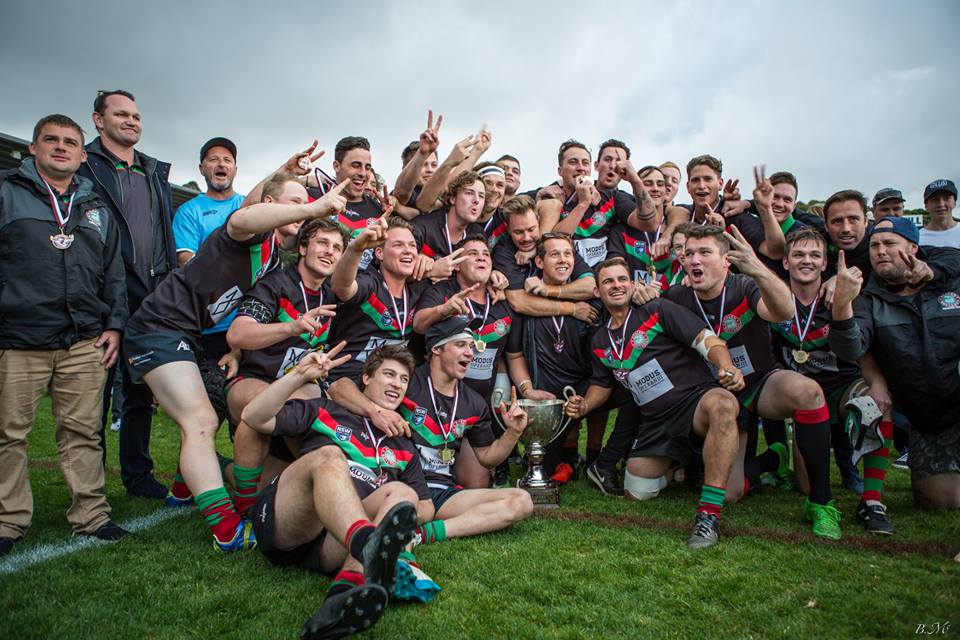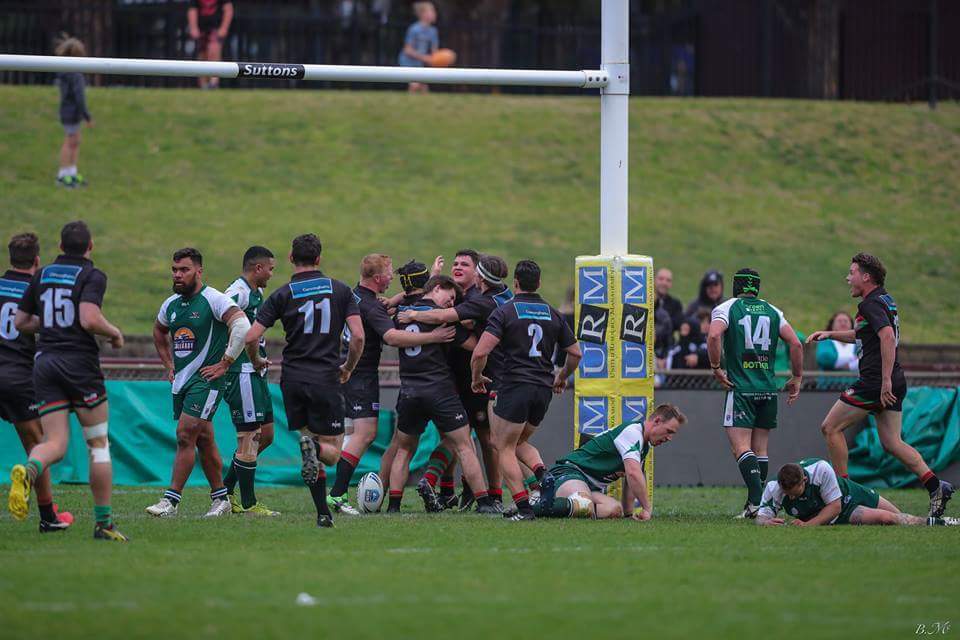 that winning Try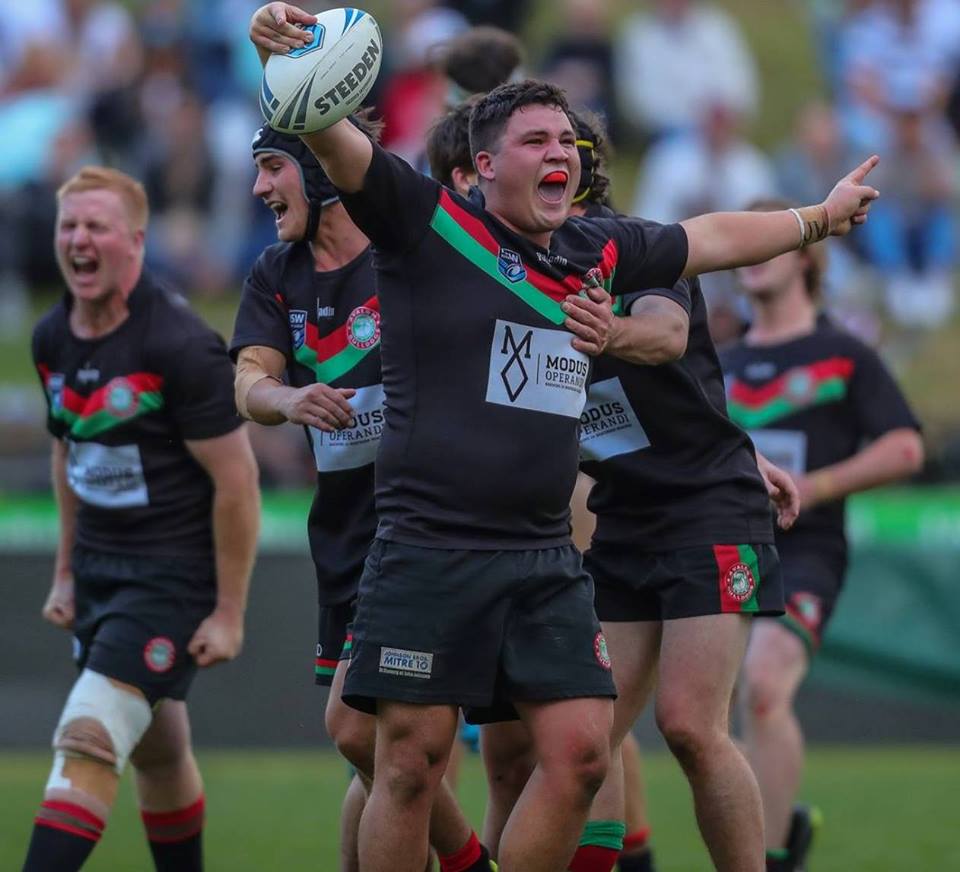 that winning feeling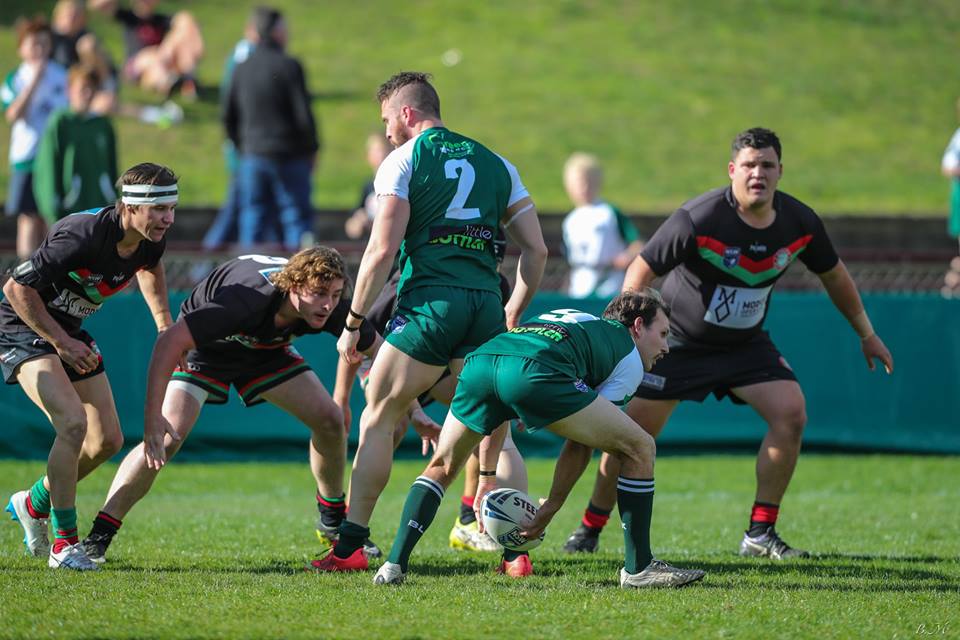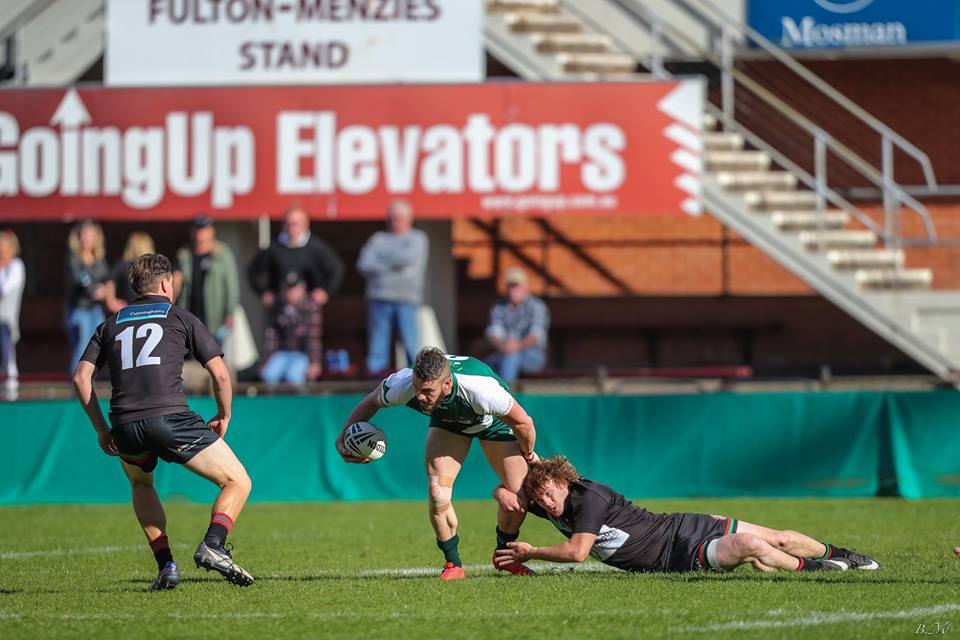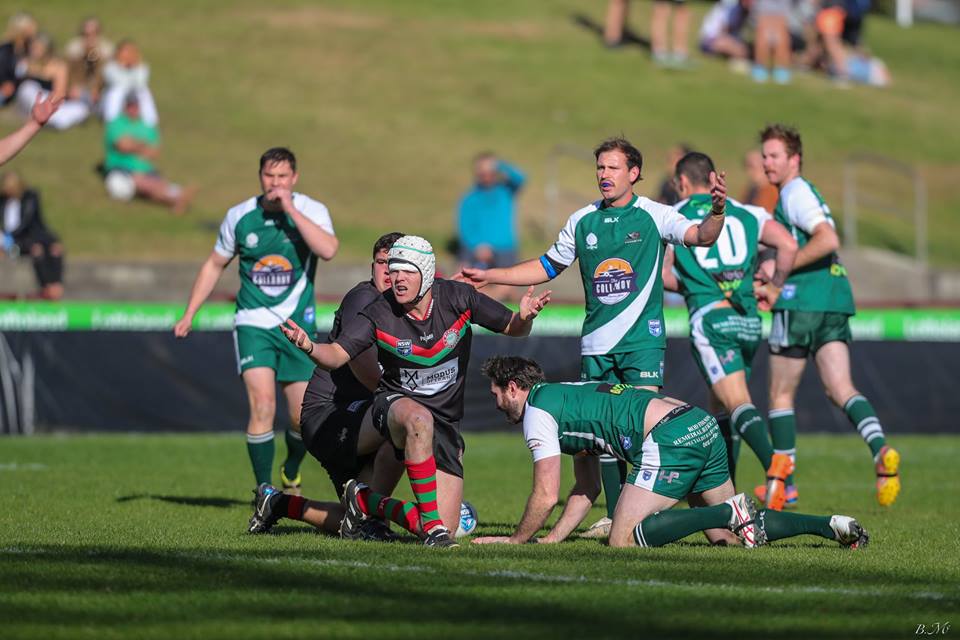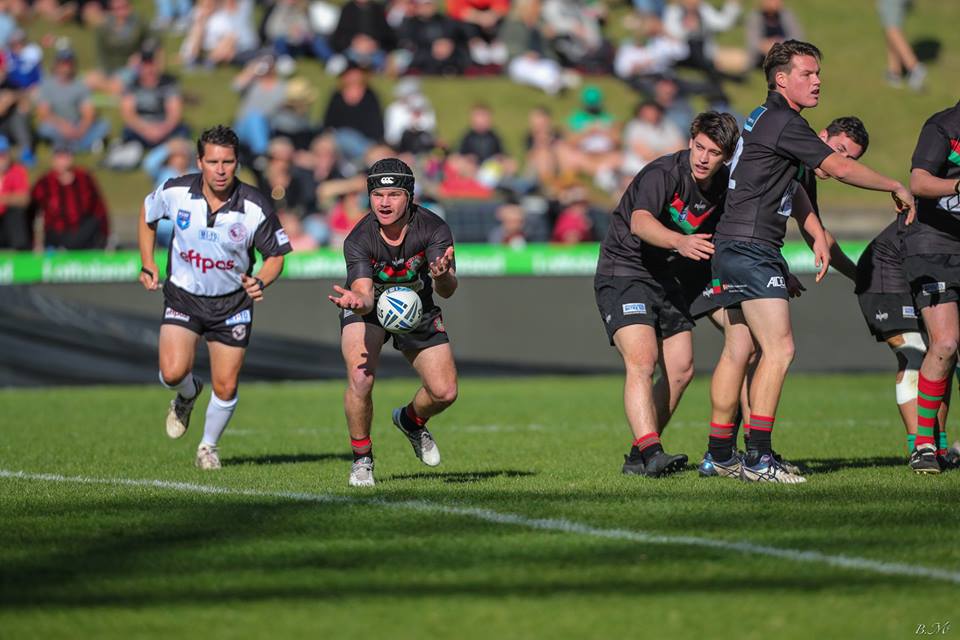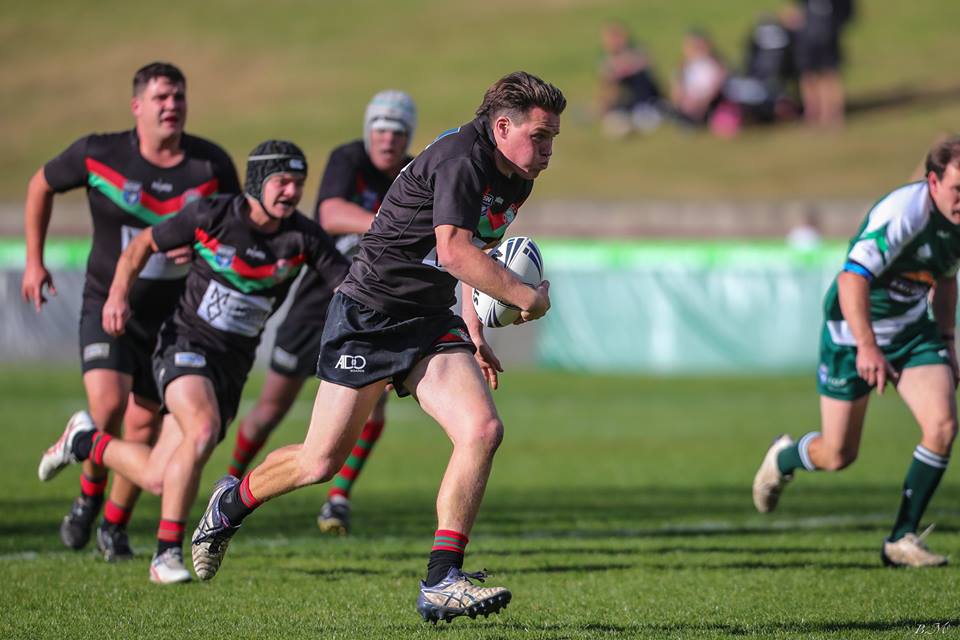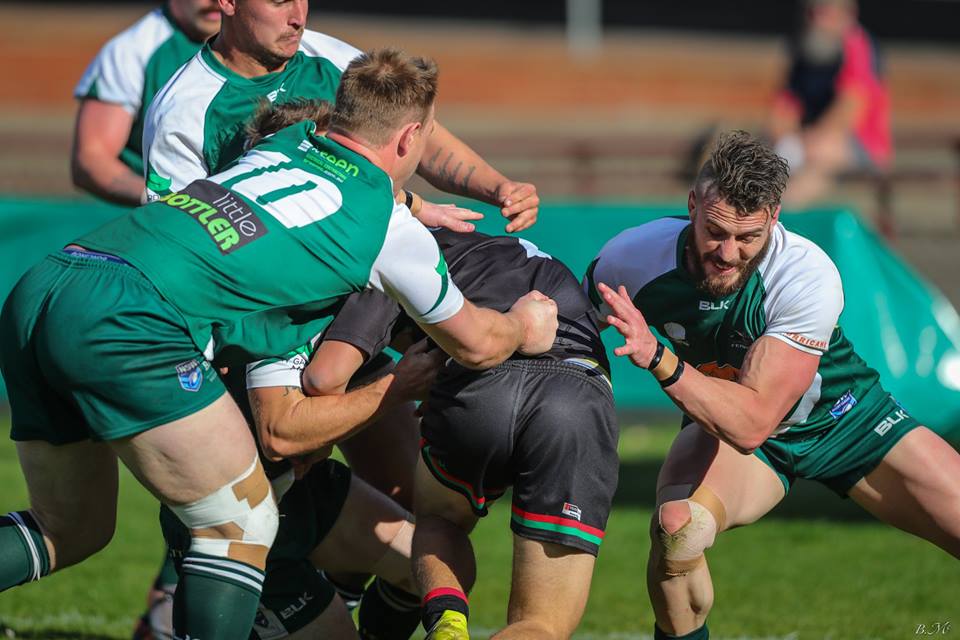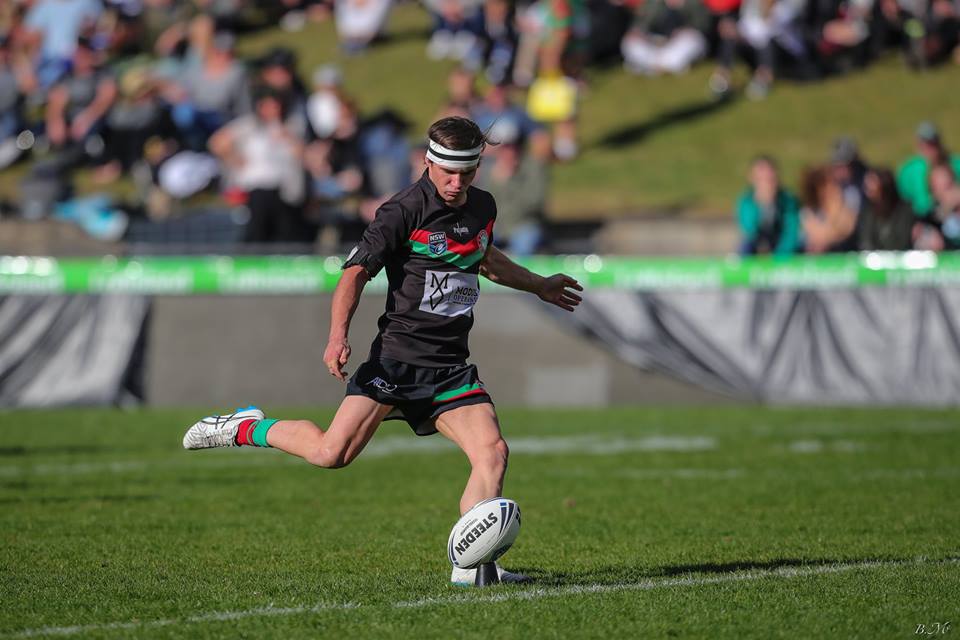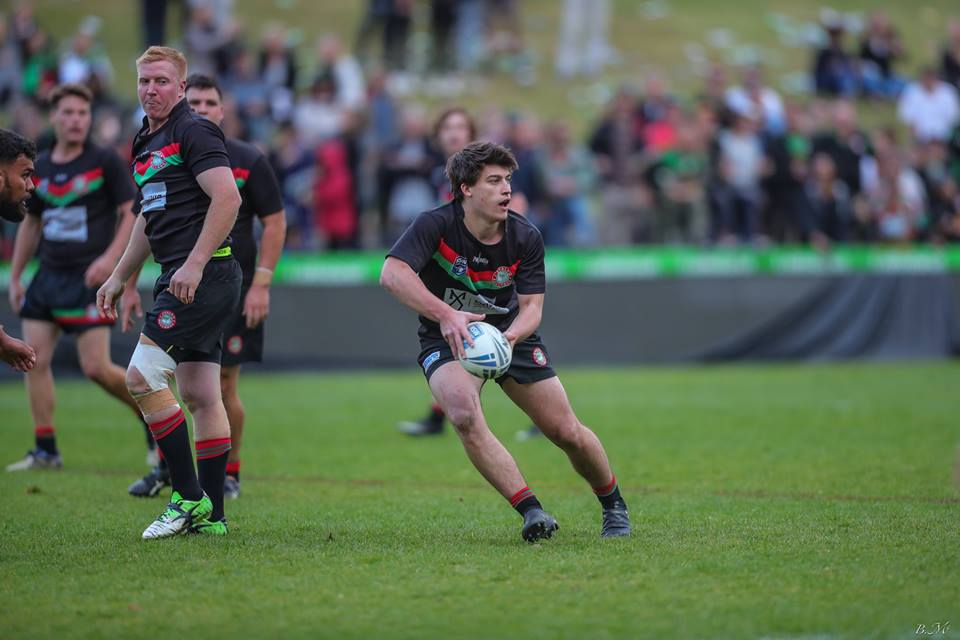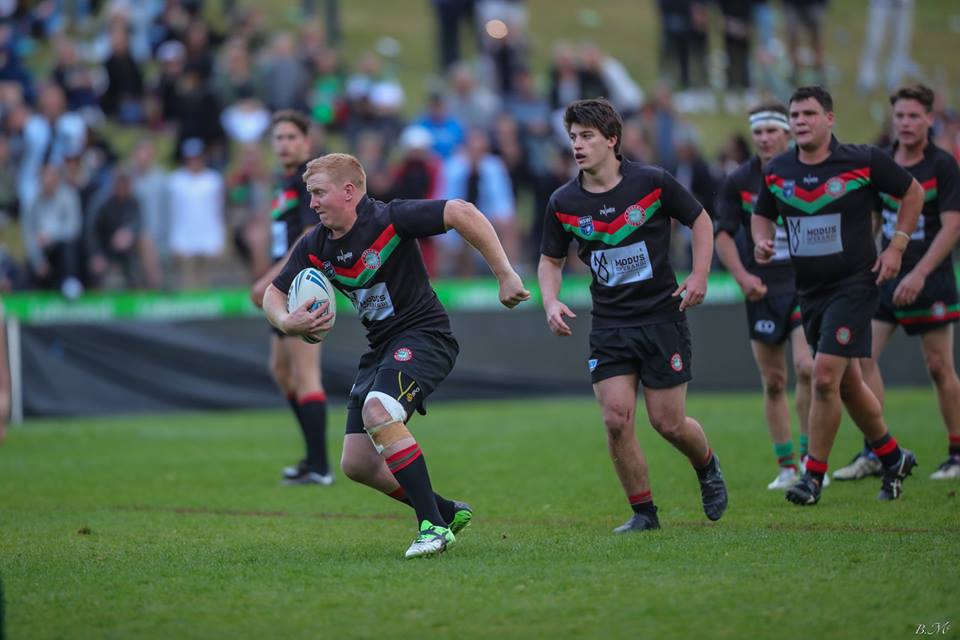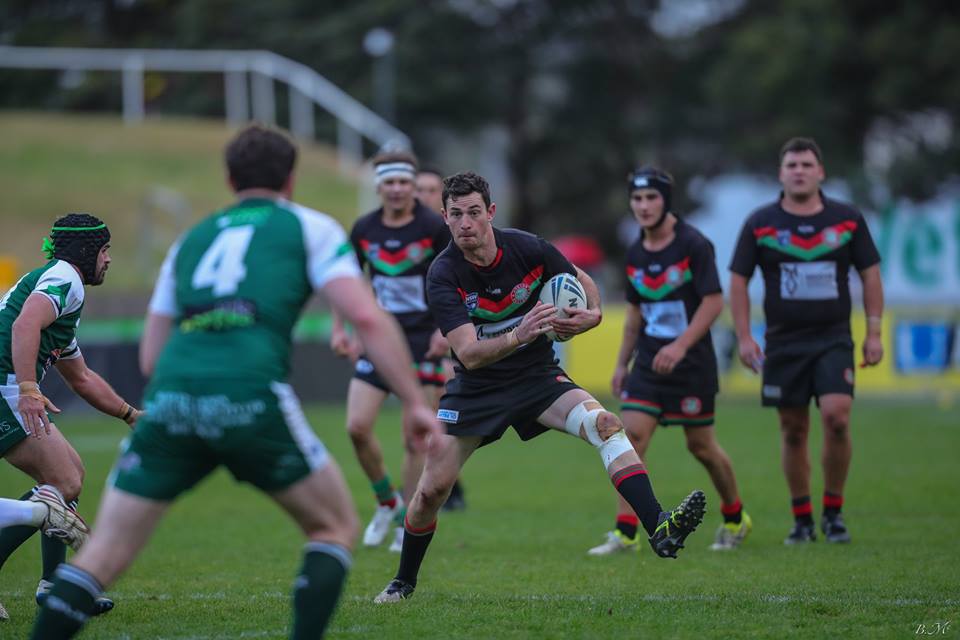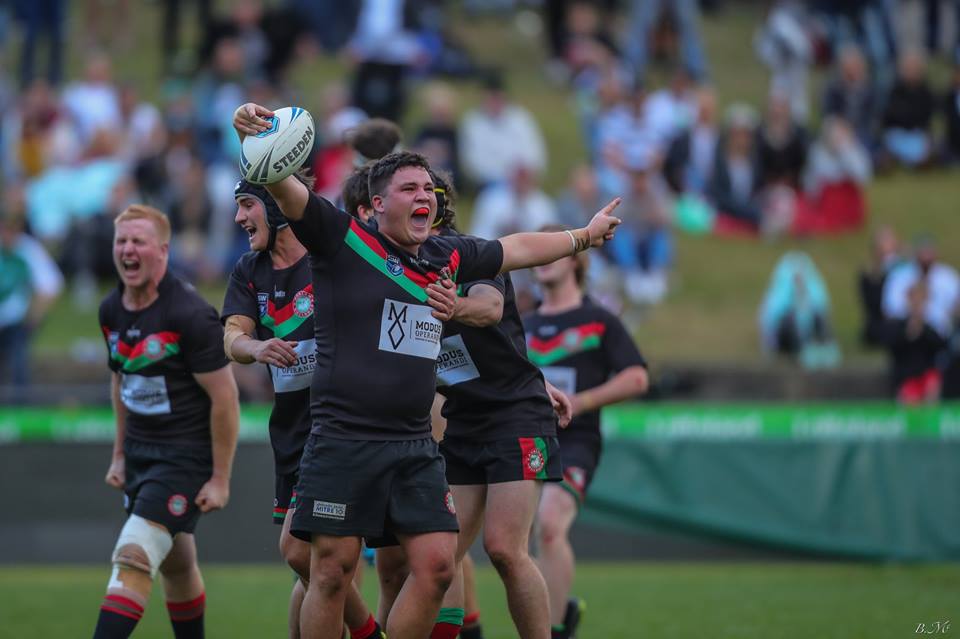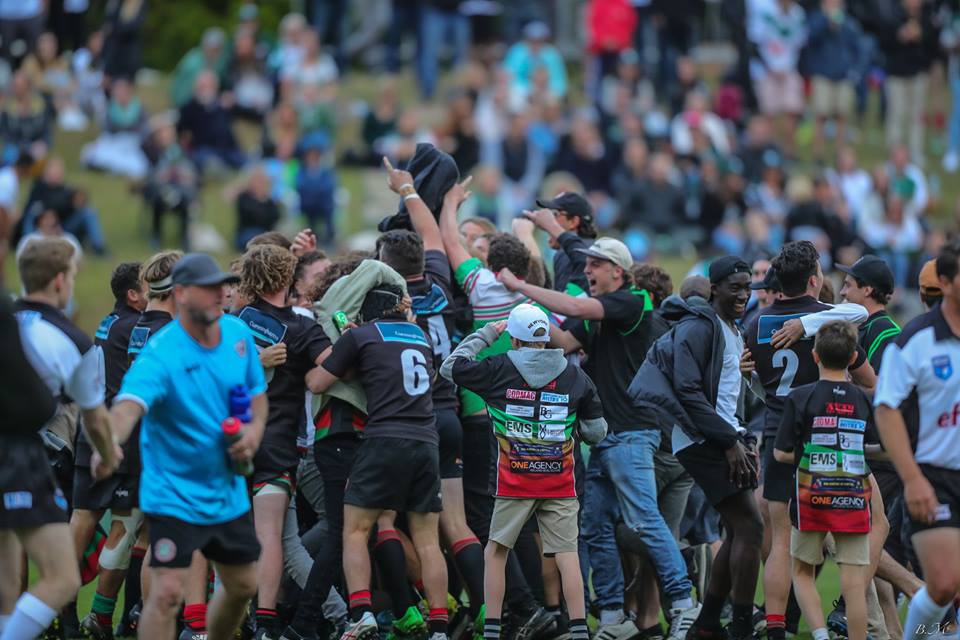 photos by

Bernadette Johnson McAlinden

2017.