June 23 - 29, 2019: Issue 410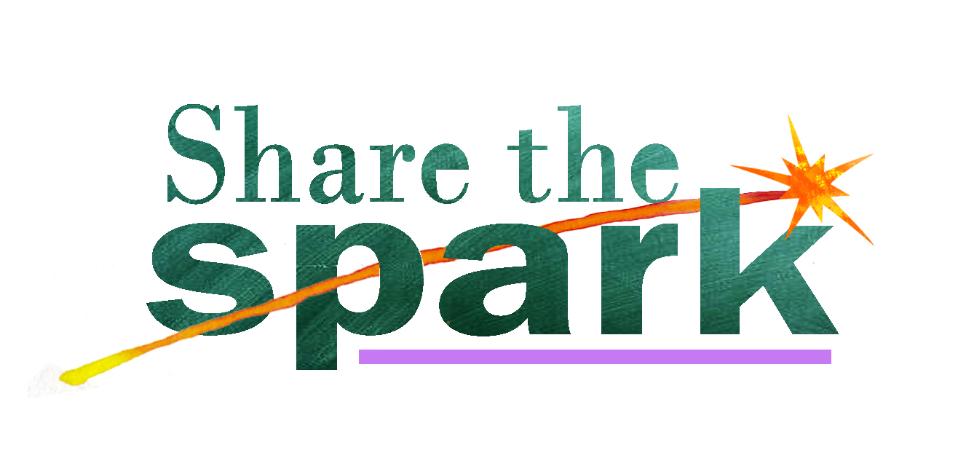 Website - sharethespark.org.au

On Facebook - www.facebook.com/Share-the-SPARK

SPARK is a charity focused on helping youth find the SPARK that leads towards a fulfilling life. We recognise that young people today are under increasing amounts of pressure and stress from many different sources. In these circumstances it is easier to lose your SPARK for life. We provide young people an opportunity to interact for a day, week, month or longer with all types of passionate professionals who love what they are doing and want to share their SPARK.
All their micro-mentoring programs are free of charge.
Why S.P.A.R.K.? – what does that stand for?
S.P.A.R.K. stands for Successful Professionals Assisting Resilient Kids, but we are simply using Spark now as that is what we are registered as.
What do we do?
Share the Spark empowers young people to make life affirming choices by matching them up with professionals who are passionate about what they do. This micro mentoring approach allows the youth to choose who they would like to spend time with, and encourages interactions with many different professionals over time.
What programs do we provide?
Spark provides programs for young people that reduce isolation and build resilience, life skills, and connections with supportive adults through on-location occupational exposure and one-on one guided communication. We also provide programs to facilitate youth inspiration and engagement with their peers, such as hands on S.T.E.A.M. exploration programs, meditation workshops and informative events.
All our mentoring programs are tailored specifically to each youth, making sure that the young person has input into who their sponsor will be, when their meetings will take place, and for how long they will work together.
Activities in a Spark program can include:
Choosing and meeting a sponsor that works in a profession or has a talent that they find interesting or inspiring
Discussing the youth's worries and concerns and discovering what they are passionate about
Participating in a safety planning intervention where they personally identify what is worth living for
Shadowing their sponsor as they do their job or express their talent and have experiences that are meaningful, educative, motivational and fun
Participating in opportunities that improve the young person's practical and social skills and build long-term resilience and supportive connections
We do not provide counselling or therapy services. However, we do work closely with other service providers who can provide these services when they are needed.
Who is eligible for our programs?
Anybody between 8 -23 years of age can access our programs if they are experiencing any of the following:
Feeling stressed or depressed
Experiencing trouble at home, at schools or with their friends
Are having a hard time coping or finding a purpose in life
Experience any level of suicidal thoughts or self-harming
Made a previous suicide attempt or know someone who has
What are you doing with 8 year olds?
We run meditation programs and have art therapy type workshops for groups or individuals. We also have mentors that are happy to work with very young people, exposing them to unique work environments such as art studios or working farms, all with the safety of the child being front of mind. Parents must sign a permission form for their child to participate. All of our volunteers have undergone professional training and have current Working With Children Check approval.
What are doing with 16 year olds?
We run meditation programs for teens that help them:
focus attention and concentration, which can help with school pressure
increase inner resilience and regain control in stressful situations
reduce the anxiety of trying to 'fit in' and
find a safe place inside themselves any time they need to escape
We also offer our free mentor programs where they spend time at a professional place of work, learning what they do and experiencing how a passionate life is lived. The teen chooses which mentors they want to spend time with, and if we do not have a profession they are interested in we will work hard to get it! They can stick to one field or try out many different ones, it is up to them and there is no right or wrong way to do it.
We hope to have a weekend retreat camping experience coming up next year too.
The focus is on the positive – why the positive?
Suicide is a hard and depressing topic, it is no wonder people don't like talking about it. But when we don't talk about it the problems don't get solved. In fact they often get bigger. Solving the problem includes enabling young people to make life affirming choices. That is positive and that is fun. That is something people like to talk about and participate in. So we focus on the fun, the positive, so people can talk about the problem and participate in the solutions that are available to solve it, without the stigma involved that often holds people back.
Are you affiliated with or working with any other local youth focused groups?
We have met with OneEighty and the Avalon Youth Hub and they are both positive about what we are doing, however we do not have any formal association. We are members of the Northern Beaches Youth Interagency and Suicide Prevention Australia.
How much does it cost?
All of our micro-mentoring programs are provided free of charge and can last anywhere from one week to two years.
For more information request our youth info pack from our website – www.sharethespark.org.au
Volunteering
Share the Spark is always looking for passionate professionals who would like to volunteer their time to help a young person find reasons to keep living. We provide free training and suicide prevention certification to all our volunteers. Please contact us via our website and request a volunteer info pack if you are interested in sharing your spark!
OUR BOARD
Kimberly Couthier
Kimberly Clouthier serves as President and is a corporate futures strategist and sculptor. Kimberly has had personal experience with isolation and loss in her youth and wishes to help young people find ways to make meaningful connections that give them reasons to thrive.
Scott Moran
Scott Moran is our Volunteer/Recruitment Coordinator. He has been working with Lifeline for over a decade and also teaches and practices meditation. Scott brings a wealth of knowledge and lived experience regarding suicide, youth assessment and training, and a lifelong dedication to mindfulness to the Spark team.
Barbara Meister
Barbara Meister serves as Treasurer, is a senior executive, Transformation and change agent. She is also a Skydiving World and Australian Record holder. She recognises the power of purpose and the responsibility that large corporations have to contribute and invest back in the community.
Sandrine Levallois
Sandrine Levallois is responsible for our Marketing and Promotion Deliverables. She is an experienced artist with many group and solo exhibitions to her credit. She is also a graphic designer and has taught art to young people throughout the Northern Beaches. She wants to give our youth a reason to be self-confident and happy.
Emily Eriksson
Emily is a strategic marketing and corporate communications manager with world wide experience. She is key to delivering Share the Spark's marketing and media programs. Emily has a personal desire to help the community with suicide prevention and feels strongly that there is much more information that needs to be shared with parents of kids under 15.
Bob Moran
Bob Moran serves as our Senior Advisor. He curates the Discovery Shed and voluntarily delivers S.T.E.M. programs through CSIRO to young people. He has dedicated many years to igniting the spark of purpose, creativity and inspiration in Australian youth.