July 23 - 29, 2017: Issue 322
June 25 - July 1, 2017: Issue 318
Articles This Week
The Local Government Amendment (Amalgamation Referendums) Bill 2017 Passes Upper House: gives residents in councils that have been forcibly amalgamated the right to a binding vote on de-amalgamation - goes to Lower House first week of August

Community Expresses Dissatisfaction With B-Line To Newport Proposal and Reduction of L90 Service - Newport SLSC carpark to meet Mona Vale shortfall and be used as bus terminus, 100 buses a day turning through Newport + changing from L90 to B-Line services will make a longer commute for current longest bus run in Sydney

Funding Secured To Commence Mona Vale Road Upgrade - from Office of Hon. Rob Stokes, MP for Pittwater

'Service to Humanity' Award for Southern Cross Wildlife Care's Dr. Howard Ralph - this gentleman has been saving our wildlife since 1972

Newport Lifesavers Set For Foreign Adventure by Surf Life Saving NSW - travelling to Timor Leste through Newport's initiative to give back to the community and support the Pittwater Friends of Soibada - Canapes for a Cause on July 6th at the surf club, please RSVP by June 30

Project Penguin 2017 Expo Day at Taronga Zoo by Kylie Ferguson

Champions Crowned at the 2017 Australian Skin Cancer Clinic NSW Longboard Titles by Ethan Smith/Surfing NSW

Pittwater Lifeguards Reflect On Successful Summer: and Looking Ahead for 2017/18 season by Surf Life Saving NSW

Pictures: RMYC MULTIHULL DIVISION ANNUAL PRESENTATION EVENING by Alan Brand, RMYC Multihulls Race Secretary

New Chapter For The New Caledonia Groupama Race by Lisa Ratcliff

Profile: Ingleside Rider's Group
Pittwater's love of horses stems from our historic past and is going forward through this great local group who share and celebrate the passion and love we all have for the equine creature. This week a small insight into a local group who are keeping available the love of horses and all you may learn from them and learn to do with them - apart from simply enjoying being with these wonderful animals.
History: A Historic Catalogue and Record of Pittwater Art Pt. I – of Places, Peoples and the development of Australian Art and Artists; Coastal Landscapes and Seascapes
Artists of the Month: June 2017: Broadfoot As we go to press Broadfoot are releasing their sixth album "Timeless Groove Too", a double album of twenty nine songs available on iTunes and Google Play. Broadfoot are one of the Far North Coast's busiest bands, a three-piece whose gigs leave listeners charged with pleasure and with an urge to dance. Broadfoot's music is all about superb musicianship - the interplay between band members as well as improvising, a rare feature in music of today, is just one of the band's great strengths. The Pittwater connection, although we're sure band members John Moodie and Russell Kereama would feel right at home here too, is through Trent Morgan. You can read more about this former local creative in his Profile page, running this Issue, and all about Broadfoot here, this June.
Where Our Children Play
This is long because I'm furious. Please read. Thank you.
We love to complain about "kids these days", about how they're lazy, how they spend all their time on screens, how they don't care about things that matter. We also love to reminisce about the good old days and how when we were kids, we were outside until dark, catching tadpoles in the creek or riding bikes or building cubby houses in the bush. We complain about what a nanny state we've become and how kids don't know how to have fun anymore.
And then this happens.
For the last few weeks, my 12yo daughter and her 15yo friend have been working on a project together down at the edge of the national park. They're both obsessed with animals and wildlife. Both want to be some sort of wild animal researchers or carers when they grow up.
So they decided that to do this, they would need to know how to live and survive in the bush. Their project was to build themselves a hideout in the bush, with only what they could find and their own design and engineering skills.
It was never meant to be a permanent structure and of course they didn't intend to live in it. But they've spent hours and days working on their project, designing and adding bits to it. They were not causing any problems or trouble for anyone. And they were so proud of their achievements.
But somebody decided that what they were doing was not ok and called the council. This afternoon, a 15yo girl who was happily working on her cubby house, was approached by a ranger and told that she would be fined $500 if she didn't pull their 'structure' down. "Sorry to ruin your fun, but..." he said.
So now the girls are devastated. They've kicked their cubby down and are back on their screens, indoors, where clearly they belong and are allowed to have some fun.
Well done to the lovely person who dobbed them in.
You had a wonderful opportunity to talk with those girls, understand what they were doing and why, maybe even offer them some advice or help. But instead, you chose only to see trouble that needed to be stopped.
I hope you're happy.
I'm also concerned that an adult Ranger approached and talked to underage children without a parent or guardian being present.
There are laws, rules and guidelines that have been ignored here.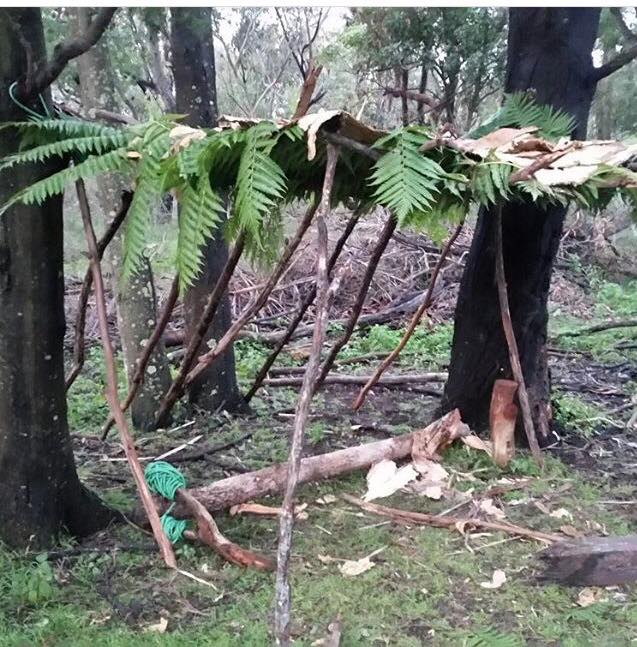 The 'structure' - picture supplied.
Candidates To Speak To Electors
June 22, 2017: Media Release – Pittwater Forever
Community umbrella group Pittwater Forever, representing 18 community groups and their members, today confirmed details of two public information sessions for the local government elections being held in the northern beaches on 9 September.
Chairman Craig Boaden confirmed that:
"Pittwater Forever will host an evening session at which candidates in the
Pittwater Ward
can address electors directly. This session will take place
from 6.30pm on Tuesday 29 August in the Mona Vale Memorial Hall
."
"This will be followed by a session for candidates in the
Narrabeen Ward
on
Tuesday 5 September, again from 6.30pm in the Mona Vale Memorial Hall.
"
Pittwater Forever will invite all candidates seeking election to council from these two Wards to make brief presentations of their policies, and to answer questions from the floor.
"These two public information sessions will give candidates an opportunity to inform electors about their policies, and electors a chance to hear from candidates before polling day on 9 September", said Mr Boaden.
"It's one of Pittwater Forever's contributions to local democracy. "
"Through our member community groups, we will also facilitate recruiting volunteers to help independent candidates with things like leafletting, and handing out How to Vote cards at pre-poll and polling stations".
Road Closure - McCarrs Creek Road - Night Shifts
From Wednesday June 14
The NSW Government is funding this essential maintenance work under its $1.5 billion program to maintain and improve the 18,028 kilometre state road network.
Roads and Maritime Services is stabilising the slope on McCarrs Creek Road, 900 metres west of McCarrs Creek Reserve.
We carried out investigation work in January 2017 to help us develop the preferred solution. We will now return to complete the stabilisation work. We have included a map to
show the location of the work and detour route.
This work will take six night shifts and 30 day shifts from Wednesday 14 June to Friday 25 August.
Our night work hours will be between 7pm and 6am and our day work
hours will be between 7am and 6pm from Monday to Friday, excluding public holidays, weather permitting.
How will the work affect you?
There will be some noise associated with this work. We will make every effort to minimise its impact, including completing the noisier activities by 11pm.
Part of this work will result in a full road closure, this will affect travel times. McCarrs Creek Road will be closed for up to 20 day shifts and up to six night shifts with no access
between Chiltern Trail and McCarrs Creek Reserve BBQ point.
The day road closure times will be between 10am and 3pm and the night road closure times will be between 8pm and 5am from Monday to Friday. The road will be fully
open with temporary traffic controls outside these times.
Variable message signs have been installed along the detour route that will update motorists with specific dates for upcoming closures.
Motorists will need to divert onto Mona Vale Road at Terrey Hills and Pittwater Road in Mona Vale to access Church Point. The detour for motorists traveling in either direction
will add up to 30 minutes to travel times.
Please keep to speed limits and follow the direction of traffic controllers and signs.
For the latest traffic updates, you can call 132 701, visit livetraffic.com or download the Live Traffic NSW App.
Thank you for your patience during this important work.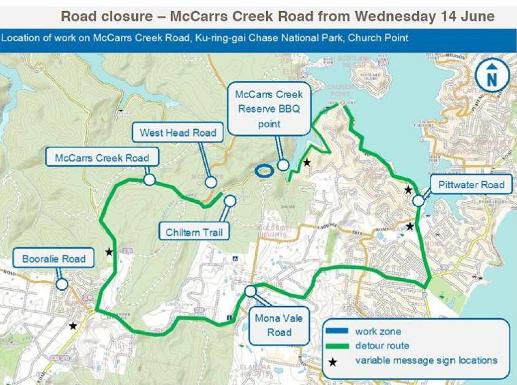 Household Chemical Cleanout
Venue: Mona Vale Beach car park, Surfview Rd, Mona Vale.
Waste matters. CleanOut your household chemicals the right way.
Drop your household chemicals off for FREE. Saturday 24 and Sunday 25 June
The safe way to dispose of potentially hazardous household chemicals is at a Household Chemical CleanOut event which are held across NSW on specified dates. CleanOut is a free service for the safe disposal of a range of household chemicals that could cause harm to human health and the environment if they are not disposed of correctly.
Drop off these materials:
Solvents and household cleaners
Floor care products
Ammonia based cleaners
Fluorescent globes and tubes
Car batteries
Motor oils, fuels and fluids
Paint and paint related products
Pesticides and herbicides poisons
Gas bottles
Fire extinguishers
Pool chemicals
Hobby chemicals
Acids and alkalis
Contact: EPA Environment Line ph 131 555
Peninsula Music Club Winter 2017 Concert
First Prize Winner 2016 Sydney International Piano Competition: Andrey Gugnin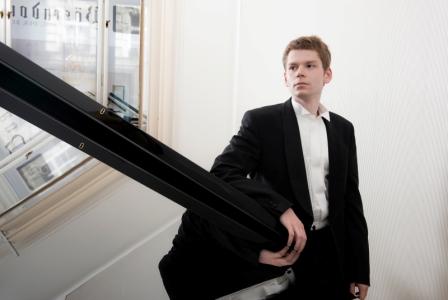 Andrey will perform a wonderful program featuring works by J.S.Bach, Franz Schubert, Dmitri Shostakovich, Leonid Desyatnikov and Michael Kieran-Harvey.
Sunday 23rd July at 2.30pm, Doors open 2pm.
St Luke's Grammar School Bayview Campus
1977 Pittwater Road Bayview
Tickets $25
can be bought online just visit the PMC website below.
These will also be available at the door.
Enquiries: 0407 441 213 or 99991937
Afternoon Tea will be served after the performance
The winner of the 2016 Sydney International Piano Competition of Australia, Andrey Gugnin, will return to Australia later this month to deliver his captivating National Recital Tour in celebration of The Competition's 40th Anniversary.
Russia's Gugnin was the most impressive performer in the competition, taking out 4 prizes in addition to his overall first placing last year. Since his stunning Sydney win he has been in high demand around the world as a soloist, chamber musician and festival artist. He is eager to perform for Australian audiences and will tour six Australian states and territories offering performances including Bach, Schubert, Shostakovich, Desyatnikkov and Stravinsky. This an opportunity for the music lovers of Pittwater to be able to see Andrey in our own unique area.
Andrey Gugnin commented, "Australia has provided many pinnacle moments for me and my career. It's a pleasure having the opportunity to work with the Sydney International Piano Competition again and to play for audiences across this beautiful country over two months."
After graduating from the Tchaikovsky Moscow State Conservatory in 2010, Gugnin was invited to be a regular participant of the Moscow Philharmonic Society program for promising young artists – 'The 21st Century Stars'. His energy, feel for the music and outstanding technique placedGugnin on the global stage with performances in over twenty countries as a soloist, recitalist and a chamber music partner.
The multi-award winning performer has collaborated with orchestras and ensembles across the world, been welcomed as a guest artist at numerous international festivals, received increasing numbers of concerto engagements and is about to embark on a CD recording for Hyperion Records.
Petition: No To Bulldozing Mona Vale Hospital
Retain as a Feeder to Frenchs Forest Hospital.
There is little to no information out there regarding the bulldozing of Mona Vale Hospital as soon as FFH is up and running. It is unnecessary. The people of Pittwater deserve to keep their Hospital in particular:
A refurbishment of existing building;
Retaining MVH as a level 3;
Continuing with an A and E;
Maternity ‐ upgrading birthing suites;
Basic inpatient surgical and medical care of geriatric paediatric and palliative care. (Meaning an ICU specialist anaesthetist and surgical support & back up).
This level of hospital has served our community well as feeder for RNSH so why not as a feeder for F.F. We're already aware that the proposed "Private/Public" Hospital model is not working at other Hospitals across the state plus with poor road infrastructure in existence getting from Palm Beach ‐ as south to Mona Vale will be extraordinarily tough in bad weather. As recently as July 2016 Mona Vale was cut off due to flooding at the grave yard (base of Mona Vale Road), Garden Street & Pittwater Road Narrabeen and Wakehurst Parkway flooded ‐ any emergencies would not have been able to make it to FF.
More and more young families are moving into the area hence the need to retain such a basic health facility to ensure the lives of all residents within the Pittwater/Wakehurst community is not lost on trying to reach a Hospital.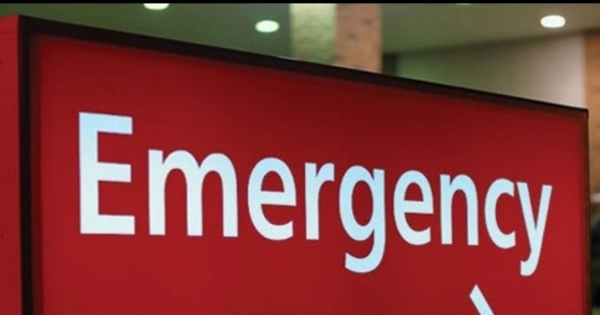 New Rebate For Families With Active Children
June 20, 2017: NSW Government
Families with school children enrolled in community sport are set to benefit from the
Active Kids Rebate.
From 2018, parents will be able to claim up to $100 per school-aged child, per year, as a voucher to reduce the cost of sport registration or membership fees for after-school and weekend sport, and active recreation activities.
These activities could include sports such as:
netball




football




basketball




swimming classes or lessons




gymnastics




athletics.



The Active Kids Rebate is a key initiative in the 2017-18 NSW Budget and supports the Premier's priority to reduce overweight and obesity rates of children by five per cent over 10 years.
Sports Minister Stuart Ayres said the annual rebate would be available for every school child wanting to get involved in community sport and fitness.
"We would love to see more young people participating in sport, we know promoting active habits early is a key factor for ensuring a generation of healthy kids and tackling rising obesity rates," Mr Ayres said.
Parents will be able to register online and can take a sports voucher to a registered sports club or provider to receive their rebate.
Record $4.2 Billion For NSW Schools
20 June 2017:

Media release - NSW Government
The NSW Government will spend $4.2 billion over the next four years on capital expenditure to cater for surging enrolments.
Premier Gladys Berejiklian, Treasurer Dominic Perrottet and Minister for Education Rob Stokes today welcomed the historic spending on school infrastructure, with the $4.2 billion commitment from 2017-18 to 2020 -21 representing a 61 per cent increase on last year's capital program of $2.6 billion from 2016-17 to 2019-20.
The total 2017-18 Budget of $15.7 billion is up 11.5 per cent on 2016-17.
More than 120 new school and major upgrade projects will start in the next two financial years in response to unprecedented forecast enrolment growth of 164,000 more students in government schools by 2031.
"The NSW Government is responding to this once-in-a-generation spike in student enrolments by delivering the school infrastructure to meet the needs of current and future students," Ms Berejiklian said.
Mr Perrottet said, "There is nothing more important than the education of our children, and this record investment by the NSW Government will ensure we have the schools and the resources we need to meet the challenges of the future."
Mr Stokes said the NSW Government was also spending a record $747 million over the next four years on school backlog maintenance, including an additional $411 million from 2017-18.
"This is an investment in the future of our state that will transform public education," he said.
New or upgraded high schools or major rebuilds of existing high schools include locations at Picton, Sydney Olympic Park and Canley Vale.
New or major rebuilds of primary schools include Kent Rd, Eastwood, Schofields, Riverbank, The Ponds, Greystanes and Marsden Rd, Liverpool.
The new projects are additional to projects previously announced such as the new high-rise Inner Sydney high school at Surry Hills, the high rise Arthur Phillip High School at Parramatta, Ballina High School, the Alexandria Park Community School, Queanbeyan High School, and Oran Park High School.
A newly created specialist assets unit, School Infrastructure NSW, has been tasked with responsibility for delivering the significantly expanded program of capital works.
Other initiatives funded in the 2017-18 Budget include:
around 1,000 more teachers

$6.1 million over three years to support an updated anti-bullying strategy and resources for teachers, students and parents

Funding of $88 million in 2017-18 as part of the $224 million for teacher professional development through the Quality Teaching, Successful Students initiative

Funding of $50 million in 2017-18 on student counselling and wellbeing services as part of the $167 million Supported Students, Successful Students program

$149 million on education standards for provision of services related to school curriculum assessment, teaching and regulatory standards in NSW schools
The NSW Government will maintain its full six-year commitment to the National Education Reform Agreement (Gonski), until the end of 2019, which supports funding based on student need across all sectors.
The 2017-18 Budget also provides $1.2 billion in funding support for non-government schools, including increasing the Building Grants Assistance Scheme to support enrolment growth.
___________________________
Upgrades are included for:
Harbord Public School, Curl Curl North Public School, Brookvale Public School, Manly Vale Public School and Killarney Heights Public School
Deductible Gift Recipient Discussion Paper
15 June 2017: Media Release - The Hon Kelly O'Dwyer MP, Federal Minister for Revenue and Financial Services
In recognition of Government assistance and the benefits deductible gift recipient (DGR) organisations provide, the Government wants to ensure that compliance arrangements support continued trust and confidence in the not-for-profit (NFP) sector, while also minimising the burden of red tape.
A discussion paper outlining a number of proposals to strengthen DGR governance arrangements, reduce administrative complexity and ensure that an organisation's eligibility for DGR status is up to date is now available for comment.
There are around 28,000 DGR organisations in Australia. DGR status entitles donors to claim tax deductions on their donations. These tax concessions are in excess of $1.3 billion per year and are a significant part of the Government's efforts to encourage philanthropy and provide support for the NFP sector.
The Government encourages all interested parties to make a submission to the discussion paper by 14 July 2017.
____________________________
From the Discussion paper:
ISSUES
15. There are also concerns that some charities and DGRs undertake advocacy activity that may be out of step with the expectations of the broader community, particularly by environmental DGRs which must have a principal purpose of protecting the environment.
Subsection 30-265(1) of the Income Tax Assessment Act 1997 - Its principal purpose must be: (a) the protection and enhancement of the natural environment or of a significant aspect of the natural environment; or (b) the provision of information or education, or the carrying on of research, about the natural environment or a significant aspect of the natural environment.
Consultation Questions
No: 12.
Stakeholders' views are sought on requiring environmental organisations to commit no less than 25 per cent of their annual expenditure from their public fund to environmental remediation, and whether a higher limit, such as 50 per cent, should be considered? In particular, what are the potential benefits and the potential regulatory burden? How could the proposal be implemented to minimise the regulatory burden?
Summary of proposed reforms
17.
To strengthen the governance arrangements, reduce administrative complexity and to help ensure an organisation's DGR status is up to date, this paper considers a number of possible reforms:
All DGRs could be required to be charities registered and regulated by the ACNC

(other than government entities, which cannot be charities).

The ACNC's guidance for registered charities (and subsequently for DGRs) help these organisations to understand their obligations, particularly for certain types of advocacy. The ACNC has already developed guidance on advocacy so DGRs that are not currently registered charities should refer to this resource.

The ACNC could revoke an organisation's registration status, and consequently the ATO would revoke the organisation's DGR status, if one of the grounds for revocation under the ACNC Act were to exist.

To simplify the application process for DGRs, the administration of the four DGR registers could be transferred to the ATO. Those organisations that do not fall within the four registers would still be able to apply to the Minister Revenue and Financial Services for specific listing.

The public fund requirement for DGRs that are charities could be removed and DGR entities could apply to be endorsed across multiple categories.

Regular reviews could be undertaken by the ACNC and/or ATO to ensure an organisation's DGR status was up to date and to provide confidence to donors wishing to claim tax deductions for donations. In addition, DGRs could be required to certify annually that they meet the DGR eligibility requirements, with penalties for false statements.

The reforms outlined above would address many of the issues identified by the House of Representatives Standing Committee's REO inquiry . Further discussion of the REO inquiry recommendations are detailed below under the heading –

Parliamentary Inquiry into the Register of Environmental Organisations

.
75.
The Committee recommended that administrative sanctions be introduced for environmental DGRs that encourage, support, promote, or endorse illegal or unlawful activity undertaken by employees, members, or volunteers of the organisation or by others without formal connections to the organisation.
While submissions may be lodged electronically or by post, electronic lodgement is preferred. For accessibility reasons, please submit responses sent via email in a Word or RTF format. An additional PDF version may also be submitted.
All information (including name and address details) contained in submissions will be made available to the public on the Treasury website unless you indicate that you would like all or part of your submission to remain in confidence. Automatically generated confidentiality statements in emails do not suffice for this purpose. Respondents who would like part of their submission to remain in confidence should provide this information marked as such in a separate attachment.
Legal requirements, such as those imposed by the Freedom of Information Act 1982, may affect the confidentiality of your submission.
Closing date for submissions: Friday, 14 July 2017
Address written submissions to:
Senior Adviser
Individual and Indirect Tax Division
The Treasury
Langton Crescent
PARKES ACT 2600
Email: DGR@Treasury.gov.au
For enquiries please call Susan Bultitude on +61 2 6263 4413.
Planning Alerts
Find out what's happening in your area. Get alerts of new applications near here straight in your email. It's free!
NSW Maritime Medal Nominations Open
Nominations are now open for the 2017 NSW Maritime Medal. The medal is awarded for outstanding and sustained contributions by individuals or organisations to the boating and maritime community in NSW. To nominate someone for the award, simply complete the fields here and submit your entry.
Fix On The Way For Dangerous Curve On Old Pacific Highway At Mooney Mooney Creek
19 June 2017:
Joint Release with -
The Hon. Christian Porter, Minister for Social Services,
The Hon. Lucy Wicks,

Federal Member for Robertson
Wider shoulder, improved line marking and safety rail to be installed to improve safety on dangerous bend, especially for motorcyclists

Works to be complete in around a month's time

$250,000 project funded under Australian Government's Black Spot Programme
Works are now underway to fix a dangerous curve on the Old Pacific Highway at Mooney Mooney Creek on New South Wales' Central Coast.
Minister for Infrastructure and Transport Darren Chester said the Australian Government has committed $250,000 through the Black Spot Programme to improve safety on the bend, located 730 metres south of the M1 Pacific Highway.
"Road crashes cause an enormous amount of strain on communities and emergency services, and upgrades like this one will really help reduce injuries on our road network," Mr Chester said.
"The Black Spot Programme is making our roads safer for all motorists by targeting locations where crashes are occuring.The Australian Government has allocated $19.2 million for 52 Black Spot projects across New South Wales in 2017–18.
"I'm passionate about keeping people safe on our roads, and Black Spot projects are planned to reduce fatalities and injuries."
Federal Member for Robertson Lucy Wicks said the upgrade would address a long-standing issue for the community.
"In the five years to June 2016 there were three crashes on this curve, all resulting in injuries to motorcyclists, so this is a location where the Australian Government can make a real difference to the community," Ms Wicks said.
"The Mooney Mooney Creek Black Spot project will involve widening the southbound road shoulder and changing line marking to increase separation between the north and southbound travel lanes.
"This will greatly reduce the potential for motorists losing control on the bend. In addition, a 140-metre safety barrier with a motorcycle safety rail will be installed along the southbound shoulder to reduce the severity of injury to motorcyclists in the event of a crash."
Work on the project started from Sunday 18 June and is expected to take four weeks to complete, weather permitting.
Work will be carried out Sunday to Thursday between 7pm and 5am. Some work will be required to be carried out on weekdays between 7am and 5pm
Seclusion, Restraint And Observation Review Open For Public Submissions
22 June 2017: Media Release - Minister for Mental Health, The Hon. Tanya Davies
The public are invited to share their experiences of mental health care at NSW Health facilities, as part of the review into seclusion, restraint and observation practices.
Minister for Mental Health Tanya Davies said the review, led by NSW Chief Psychiatrist Dr Murray Wright, is now open for written submissions, and soon community consultation would begin across Sydney and several regional locations.
"We want to hear about the personal experiences of current and former patients living with mental illness, from their families, their carers, mental health workers and other members of the community," Mrs Davies said.
"I recognise people want to be heard and I cannot stress enough how vitally important their experiences are to this review."
Community consultations will take place in Lismore, Coffs Harbour, Newcastle, Orange, Queanbeyan, Sydney, Wagga Wagga, Western Sydney and Wollongong.
Mrs Davies said the exact dates and venues for community consultations will be published on the NSW Health website soon.
"An independent expert panel, led by Dr Wright, will use all the information gathered to examine legislation, policy, clinical governance and practice standards, as well as make recommendations to support staff and implement change," Mrs Davies said.
Written submissions can be made via post or email.
For more information, to lodge a submission or express interest in the community consultations visit
For concerns related to other aspects of the NSW mental health system, members of the public are invited to contribute to the Parliamentary Inquiry into the Management of Health Care Delivery in NSW via the Parliament of NSW website or contact
pac@parliament.nsw.gov.au
Pet of the Week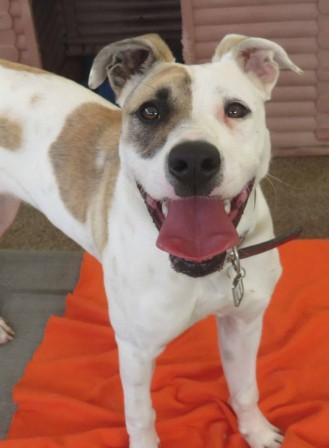 AGE/SEX: 9 months / F
BREED: Kelpie X
Rory is a young active girl. She is a little timid and lots of things are new to her including walking on lead. She is smart though and learning quickly but needs a family willing to build her confidence and teach her more lead work. She is affectionate with people, but reactive to other dogs on lead. She has a short coat and weighs 20.9kg. She comes desexed, C5 vaccinated, heartworm free and microchipped. Also included for the love and health of our dogs is a free Health and Wellness Voucher with our DR Vet. Her adoption cost is $450.
June 18 - 24, 2017: Issue 317
June 11 - 17, 2017: Issue 316
Articles This Week
RPAYC Showcase Sailing To Prince Harry For The 2018 Invictus Games by Stephen Collopy

Pictures: Pittwater Artists Trail – Winter Group Exhibition 2017 At Newport by Kylie Ferguson - includes Opening Address by Katherine Roberts (MAG&M) Open until end of Monday, June 12th at Newport Community Centre - food, music and market stalls too!

First Champion Of Mackellar Revealed - from Office of Federal Member for Mackellar Jason Falinski

Protect Pittwater Campaign Grows and Prepares to Join Careel Bay Marina Winter Festival Next Weekend by Miranda Korzy

Celebrating World Ocean Day With Valerie Taylor AM at Palm Beach - hosted by Federal Member for Mackellar, Jason Falinski
ASCCA's President Nan Bosler OAM: Winner At 2017 Australian NFP Technology Awards by Joan Craymer

Henry Lawson - A Manly Bard and Poet - on his 150th Birthday, June 17, 2017

Reflections by George Repin: THE DUOMO OF ORVIETO

Profile: Living Ocean - Living Ocean- Each Whale Migration Season the team from Living Ocean's Centre for Marine Studies, comprising researchers and volunteers study, from sea and land, the humpback whales that migrate along Australia's East Coast. The study – licensed by State and Commonwealth agencies including an Ethics Committee – continues an innovative research program that the team began in 2004.
Every Winter trip the Living Ocean Team make costs around $450.00 in fuel alone. Living Ocean are currently seeking a Sponsor for this research for the 2017 season, or would like to hear from those who have great fundraising ideas to keep this vital program going.
Over the last few years Living Ocean's data has starkly revealed that areas off Sydney proposed for commercial sand mining are high-use areas for whales and could be stated to be 'whale highways' where the mammals are using familiar sea channels and the floor of the sea, as landmarks, to find the way they swim, and have swum, north or south.
This data has become particularly more relevant due to the fact that one company is currently seeking to run 2D Seismic tests within the zones the Living Ocean Team patrol each Whale Migration Season during the third quarter of this year - July to September 2017.

Celebrating seven years of inviting art lovers to connect and collect, the Pittwater Artists Trail launches their 2017 - 2018 season with a group exhibition this June long weekend at the Newport Community Centre. Featuring works from established and emerging artists both known and new to the Trail, the exhibition will showcase works in an array of media from pastels, paints and eco-dyed fabrics, to jewellery, sculpture and mosaics.
Meet and mingle with the artists on opening night from 6-8pm Friday 9th June, with the exhibition continuing over the weekend 10am - 4pm Saturday 10th & Sunday 11th June and 10am - 3pm Monday 12th.
There will be music, food and market stalls to enjoy over the weekend as well.
Around The SLSC's
In the past few weeks Warriewood, Mona Vale, Newport, Bilgola, Avalon and Whale Beach have held their annual Presentation nights of club awards, recognising members who have made outstanding contributions to their clubs during the past year.
Those recognised are surrounded by
tireless volunteers, countless supporters and amazing members who make the surf season always one to remember and keep those who visit our beaches safe.
Surf Life Saving Sydney Northern Beaches Branch will hold their Awards of Excellence on June 23rd at Dee Why RSL, Surf Life Saving NSW's Awards of Excellence will be held at the Hilton in Sydney on August 5th.
The season may be over but progress in the movement locally continues year round. Two items that example this courtesy of and from Bilgola SLSC's latest newsletter:
Bilgola Digs Deep to Save a Life
Have you seen the NEW Defib in it's glorious red box at the Bilgola SLSC Clubhouse?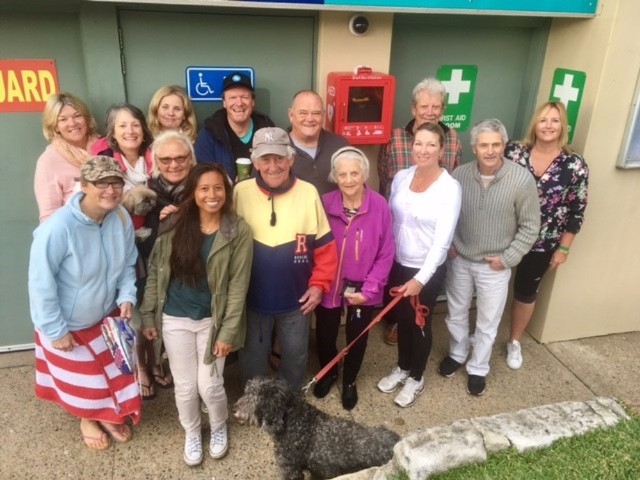 This amazing group (pictured) were part of a generous move to raise funds to buy this lifesaving device so it could be available 24/7 to benefit the whole community.
Now, this same group have gone the next step and have undertaken training so they are ready if ever needed.
Thank you to the Bilgola locals for their generous spirit and a HUGE thanks to Bilgola's very own, Belle Schmidt for coordinating the fundraising and the training! Special thanks to Craig Poppleton and Pete Fenley for their assistance with training!
Next Generation in Lifesaving
Bilgola SLSC has been generously gifted a Westpac Little Ripper Lifesaver drone that includes world-first Shark Spotter technology, a flotation device that can be dropped down to swimmers, an alarm and a loudspeaker.The $50,000 groundbreaking device was donated by Bilgola's favourite and stalwart supporter of surf life saving, Marcus Blackmore.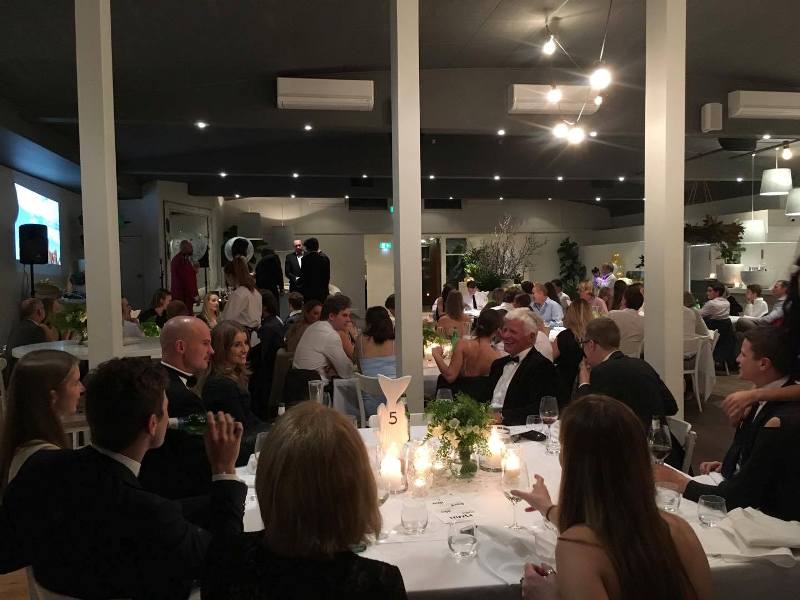 Above: Whale Beach SLSC Presentation Eening - Saturday, June 10th, 2017 - photo courtesy Kylie Ferguson.
RMYC Expansion Appeal Upheld
Development consent is granted to development application
No 379/15
for alterations and additions to the Royal Motor Yacht Club at 46 and 46A Prince Alfred Parade, Newport, involving the removal of 28 existing berths and the incorporation of 67 new berths, resulting in a net increase of 39 berths, on the conditions in
Annexure A.
Annexure A available at base of page of above judgement.
Sanyo Bussan Cup 2017 – Australian Life Saving Team
June 8, 2017 - By Surf Life Saving Australia
The Australian Life Saving Team has named a youthful 10-athlete 'pathways squad' ahead of their Sanyo Bussan Cup title defence at Momoshi Beach in Japan.
The pathways team provides the strongest Australian surf sports athletes with international experience to help progress and develop their surf sports careers.
The team will feature four returning members from 2016 Sanyo Bussan Cup including last year's Surf Race winner Daniel Collins (Redhead), and Nutri-Grain IronWoman Finals Series eight place finisher Naomi Scott (Manly).
Nutri-Grain IronWoman Finals Series fourth place finisher Maddy Dunn (Northcliffe) will her open age debut for the Australian Side, after picking up two team gold medals at the 2017 Australian Surf Life Saving Championships.
Nikolas Green (Northcliffe) also returns to the squad after winning the Ski Race and Ironman on day one of last year's competition.
On the beach, star sprinter Jackson Symonds (Sorrento WA) re-joins the team after finishing first in the Open Male Beach Sprint at the Australian Surf Life Saving Championships, alongside Elizabeth Forsyth who finished third in Beach Flags and first in the Open Female Beach Relay.
Australian Life Saving Team Sanyo Bussan Cup head coach Craig Holden said he is confident in the youth movement.
"We realise the competition is going to be tough this year, especially competing against the World Champion New Zealand team, as well as South Africa and Japan," he said.
"Despite our relatively young team, we have a team full of competitors with international experience, and big things are expected for our new-comers.
Holden said the team will be challenged by the climate and flat conditions.
"The flat conditions will not necessarily suit our competitors, so tactics will be crucial" he said.
"The heat and humidity in Japan may also be a concern, and our team will have to adapt to these conditions."
The Australian Life Saving Team will depart for Japan on Wednesday 21 June, with competition running from Saturday 24 June to Sunday 25 June.
Sanyo Bussan Cup 2017 – Australian Life Saving Team
First Name
Last Name
SLS Club
RLSSA Club
Maddy

Dunn

BMD Northcliffe
Nikolas
Green
BMD Northcliffe
Elizabeth Forsyth

Currumbin
Callum

Lowe-Griffiths

Kurrawa
Jackson
Symonds
Sorrento (WA)
Rachel

Wood

Umina
The Hills
*Bolded name denotes first Sanyo Bussan Cup appearance.
Team Coaches & Management:
Coach – Craig Holden
Assistant Coach – Sam Dick
Northern Beaches Bus Service Plan: Warriewood Works - June Update

Last week, Issue 315, we ran an overview of what has been published on the B-line Northern Beaches website of the proposed new bus services and routes as part of the Northern Beaches Bus Service Plan
Cancelling L90 Off-peak Unsatisfactory
Since then residents have expressed dismay that the L90 from Palm Beach, in off-peak hours, will no longer be running, many writers stating that this is "not satisfactory - full services should be provided" and
"Why can't they run the B-line bus to Palm Beach?".
More on the L90 soon.
Pavement construction will start in early June in the
temporary car park area. Work is expected to take
approximately 4 weeks to complete, weather
permitting, before it opens for public use.
The piling rig has been delivered to the Warriewood
work site. Piling work will begin in mid-June and will
take 4 weeks to complete, weather permitting. Piling
will be carried out between 8am and 5pm Monday to
Friday, with one hour respite after every three hours of
work.
Our piling work will not take place on weekends.
Stage 1 of the shared user path construction
has begun in the south-west corner of North
Narrabeen Reserve. Construction is expected
to take 2 weeks, weather permitting.
Conditions around the reserve may change
while this work is taking place and users are
asked to take care while in the area.
The standard working hours for work at
Warriewood will be 7am to 6pm Monday to
Friday and 8am to 1pm on Saturday. During
the project, some night time work may also be
required to minimise traffic impacts and
ensure the safety of road users. Night work
will be carried out from 8pm to 5am.
Local residents will be notified prior to any
night work taking place.
There will be changes to the entrance of North
Narrabeen Reserve from Pittwater Road while
the work takes place. Temporary signage and
traffic controllers may direct drivers and
pedestrians around the site while the work is
being done. Please keep to speed limits and
follow the direction of traffic controllers and
signs. For the latest traffic updates, you can
call 132 701, visit livetraffic.com or download
the Live Traffic NSW App.
If you have any questions, please call our information line on 1800 048 751 or email
projects@transport.nsw.gov.au
or visit b-line.transport.nsw.gov.au/
Thank you for your patience during this important work.
For further information please visit Warriewood June 2017 update (this can be downloaded from the
Warriewood webpage
of the B-line website - right hand side, under 'Resources').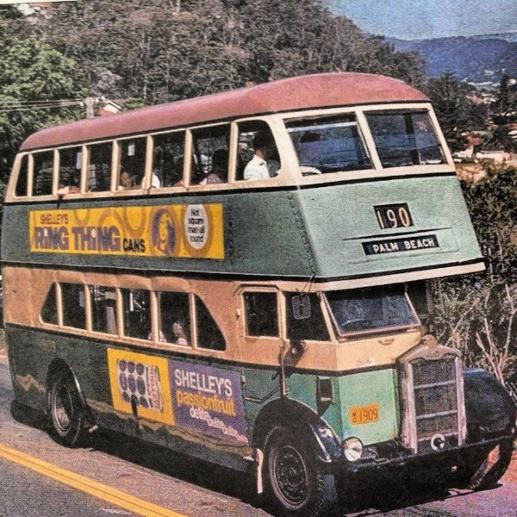 Pittwater Offshore Newsletter Update 12/6/2017
click on Logo:

To contact Julian: editor@scotlandisland.org.au
Trade Day - 2017
Hosted by Johnson Bros Mitre 10 - Mona Vale
Wednesday, June 14 at 12 PM - 5:30 PM
73 Bassett Street, Mona Vale.
This is going to be a huge event. Over 40 Suppliers confirmed all onsite and all bringing the best deals you'll see all year. Storewide sale. Demo setups from Makita, Dewalt, Sheffield and more. As always the BBQ and drinks will be on. Pick up those couple of CPD points as well.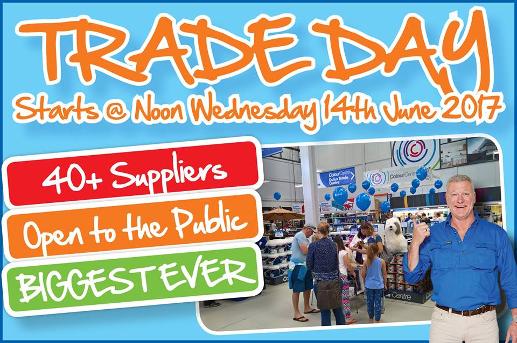 Peninsula Community Of Schools Art Exhibition
Hosted by Warriewood Square
Jacksons Road, Warriewood
You are invited to attend the Peninsula Community of Schools Art Exhibition in celebration of Aboriginal and Torres Strait Islander Culture on the Northern Beaches.
Enjoy a showcase of students work from Kindergarten to Year 12 from the 13 Peninsula Community of Schools; Avalon, Bilgola Plateau, Collaroy Plateau, Cromer, Elanora Heights, Mona Vale, Narrabeen Lakes, Narrabeen North, Newport, and Wheeler Heights Public Schools and Barrenjoey, Narrabeen Sports and Pittwater High Schools.
Join us at the Opening Night 5pm Thursday 15 June and be entertained by Aboriginal dancers and musicians, and meet the students who created the wonderful pieces of artwork on display. Our Education Minister, Rob Stokes will be in attendance along with the very best principals and teachers in the peninsula.
The collection has been created by considering and reflecting on the themes of significant annual festivals;
Guringai Festival - "Connection" Connections of people and place, connections of communities, connections of parents and children"

Harmony Day - "Everyone Belongs – Strength in Harmony"

Reconciliation Week – "Let's Take the Next Steps"

2017 NAIDOC Week – "Our Languages Matter" - The importance of resilience and richness of Aboriginal & Torres Strait islander Culture
The exhibition is located at Kmart Court with large format canvases displayed around the Centre.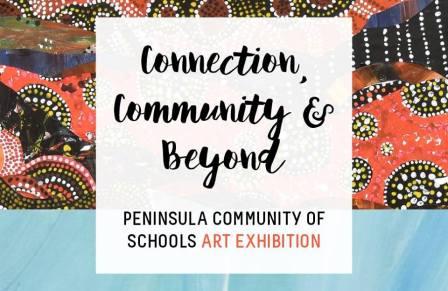 Surf Club Facility Funding Doubled To $4M
Surf Life Saving Clubs across NSW will be able to apply for additional funding for facilities upgrades after the NSW Government announced funding for club grants would be doubled to $4 million.
Premier Gladys Berejiklian, Treasurer Dominic Perrottet and Member for Coogee Bruce Notley-Smith made the announcement at Coogee Surf Life Saving Club.
"From nippers to senior patrollers, members of Surf Life Saving Clubs provide an amazing service to the people of NSW," Ms Berejiklian said.
"With 129 surf clubs across NSW, this $4 million investment will bring significant upgrades to surf club facilities, improving access for the 76,000 volunteer surf life savers."
More than $24 million in funding has been allocated over the past 12 years for upgrades to surf clubs across NSW to ensure they are safe, accessible and secure.
"We rely on the skill and passion of volunteer surf lifesavers to provide this service and this injection of funding will ensure lifesavers have the support they need to do their work," Mr Perrottet said.
Surf Life Saving NSW Acting CEO, Adam Weir, thanked the Premier, Treasurer and Minister for Sport Stuart Ayres for supporting volunteer surf lifesavers in the vital role they perform.
"We've been advocating for increased funding for surf clubs for several years now and I'm delighted that the NSW Government is recognising our efforts by doubling the grant pool," said Mr Weir.
"Our surf clubs are often the hub for many community activities and making sure they are safe, accessible and fit for purpose benefits everyone, not just our patrolling lifesavers," Mr Weir said.
New grant applications can be submitted from July and surf clubs who had already reached the maximum cap of $400,000 will be re-eligible for facility funding.
The next meeting of the Avalon Beach Historical Society will be held on TUESDAY, 13 JUNE in the Avalon Beach Bowling Club in Bowling Green Lane at 8pm.
'HOUSES, WEEKENDERS, SHEDS & CASTLES'
Over many years we have had some remarkable buildings constructed in the area which have served as residences.
From the humble corrugated iron water tank of the 1930s with 3 holes (2 windows and a door!) cut into one end – to the mighty 'Finisterre', occupying the end of Stokes Point and which changed hands for $20 million 15 years ago. There have all served in their own way to shelter their occupants.
We have assembled a compilation of photographs of many of these dwellings from our archives and we think you will enjoy the result along with the stories which accompany some of them.
In many cases we are able to show how they looked originally compared to how they look now. Some have changed and some haven't and sadly in some cases they don't exist anymore!
Some have had poems written to and about them by their architect and builder and some have been painted as subjects by artists.

We know you're going to enjoy this evening so come along (bring a friend if you wish) and stay for supper and a chat afterwards.
With the cool change of winter headed our way, 13 June maybe a little chilly but the temperature inside the bowling club is normally very sympathetic.
President Avalon Beach Historical Society
Unleashed Dog Exercise Areas Review
Council are seeking your feedback on the four proposed new unleashed dog exercise areas:
1. Warriewood Valley Detention Basin, Prosperity Parade Warriewood
2. Avalon Beach Reserve Avalon, adjacent to Central Road. and west of the drainage canal
3. Munnumba Reserve, Munnumba Avenue Belrose
4. South Creek Reserve, South Creek Road Wheeler Heights
Council are also seeking your feedback about the adequacy of Lagoon Reserve, Queenscliff to continue functioning as an unleashed dog exercise area. This matter has been raised by residents living nearby.
• In writing marked "Unleashed Dog Exercise Area" to Northern Beaches Council 725 Pittwater Rd Dee Why 2099
For further information, contact Allison Cooper, Open Space Planning and Management on 9942 2545
Comments close on Wednesday 21 June 2017
Pittwater Dragonboat Racing Club Winter Training
Awesome end to the 2016/2017 season. Winter training already started with lots of enthusiasm and smiling faces.
New Paddlers wanted for 2017/2018 season:
​It's time to build the Pittwater family and add more committed paddlers. Winter is a great time to join the club so you can try the sport and see if you like it before committing to the season later in the year.
Contact us to get started in a sport that is fun, competitive and a little addictive.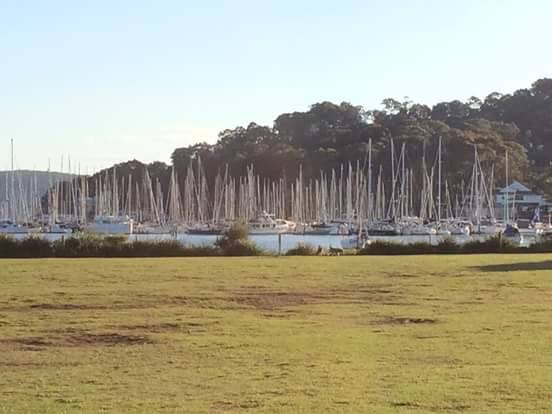 New Priority Precincts
June 1, 2017: NSW Dept. of Planning & Environment
Fifteen new Priority Precincts announced
Fifteen new Priority Precincts have been announced to provide more homes and jobs close to public transport, shops and services.
These include:
Belmore and Lakemba;
Burwood, Strathfield and Homebush;
Campsie and Canterbury;
Cherrybrook;
Frenchs Forest;
Glenfield;
Leppington Town Centre;
Randwick;
Riverwood;
Schofields Town Centre;
Seven Hills and Wentworthville;
St Leonards and Crows Nest;
Telopea;
Turrella and Bardwell Park; and
Westmead
For more information please refer to the FAQs below.
Priority Precincts are areas generally located around transport corridors or strategic centres and have broad social, economic and environmental significance for the community.
Planning for these areas is coordinated by state and local government which helps ensure infrastructure such as schools, parks, community facilities, public transport and road upgrades are delivered to support community needs.
How can I be involved?
We'll be working closely with the community, councils and other stakeholders to provide a range of opportunities to participate in planning for each precinct. This includes surveys, project updates, social media, public events, face to face meetings and formal submissions.
Before we start preparing plans for the area we'd like to hear from you about what you value about your area, what works well and what could be improved.
Come along to a drop-in session to find out more about the planning process and tell us what's important to you.
Frenchs Forest

Tuesday 20 June from 5pm to 8pm
Galstaun Function Centre, 5 Grattan Crescent
Frenchs Forest
Frequently Asked Questions
Belmore and Lakemba FAQ
Burwood, Strathfield and Homebush FAQ
Campsie and Canterbury FAQ
Cherrybrook FAQ
Glenfield FAQ
Leppington Town Centre FAQ
Randwick FAQ
Riverwood FAQ
Schofields Town Centre FAQ
Seven Hills and Wentworthville FAQ
St Leonards and Crows Nest FAQ
Telopea FAQ
Turrella and Bardwell Park FAQ
Westmead FAQ
Household Chemical Cleanout
Venue: Mona Vale Beach car park, Surfview Rd, Mona Vale.
Waste matters. CleanOut your household chemicals the right way.
Drop your household chemicals off for FREE. Saturday 24 and Sunday 25 June
The safe way to dispose of potentially hazardous household chemicals is at a Household Chemical CleanOut event which are held across NSW on specified dates. CleanOut is a free service for the safe disposal of a range of household chemicals that could cause harm to human health and the environment if they are not disposed of correctly.
Drop off these materials:
Solvents and household cleaners
Floor care products
Ammonia based cleaners
Fluorescent globes and tubes
Car batteries
Motor oils, fuels and fluids
Paint and paint related products
Pesticides and herbicides poisons
Gas bottles
Fire extinguishers
Pool chemicals
Hobby chemicals
Acids and alkalis
Contact: EPA Environment Line ph 131 555
NSW Maritime Medal Nominations Open
Nominations are now open for the 2017 NSW Maritime Medal. The medal is awarded for outstanding and sustained contributions by individuals or organisations to the boating and maritime community in NSW. To nominate someone for the award, simply complete the fields here and submit your entry.
Haylee & Nina Tokyo 2020 Olympics
We are Haylee Outteridge and Nina Curtis and are currently campaigning towards Tokyo 2020 in the sport of Sailing.
We have each been sailing for over 20 years and in November 2015 we teamed up in the women's high performance Olympic class - 49er FX to pursue our Olympic goal together. We are proudly part of the Australian Sailing Squad and while we spend most of our training time in Sydney, we compete mostly overseas.
Due to the nature of our sport, our biggest obstacle in successfully executing our goals is having enough money to cover our campaign expenses. Such as purchasing & maintaining equipment, travel expenses, shipping equipment to venues, competition fees etc.
We hope that with your support we can make a strong start in achieving our on water goals that will shape our way to Tokyo 2020.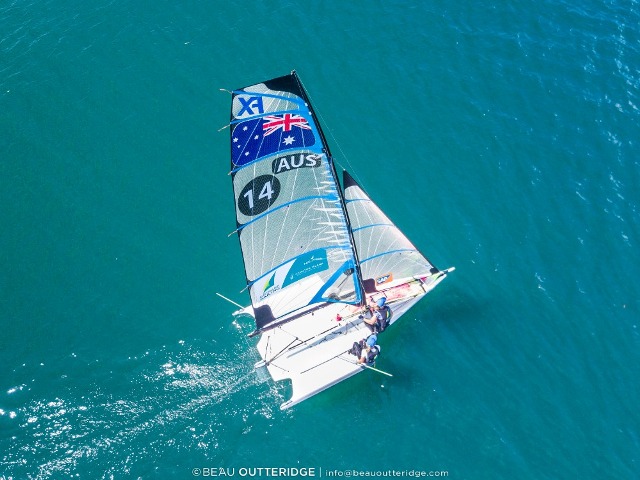 Pet of the Week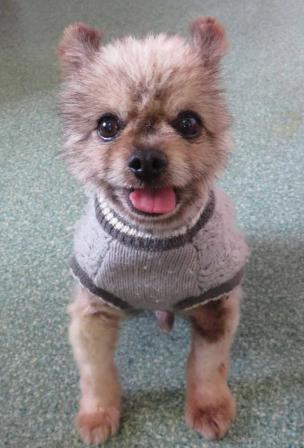 AGE/SEX: 10 years / M
BREED: Pomeranian x
Ralph is a very lovable easy going boy who likes to talk to you! He is social with other dogs and has a very relaxed manner. He came with little hair on his body and rotten teeth. Neither blood tests nor biopsies revealed any reasons for hair loss but at the time he was desexed his hair started to grow, so it is likely as a result of poor nutrition and or hormonal. He also had a major dental losing most of his teeth, but he feels a whole lot better now! He came in weighing 2.9kg. He comes desexed, C5 vaccinated, heartworm free and microchipped. Also included for the love and health of our dogs is a free Health and Wellness Voucher with our DR Vet. His adoption cost is $400.
"Great Australians" Trivia Night
hosted by Zonta Club of Northern Beaches Inc.
Zonta Club of Northern Beaches Inc will host the annual fundraising Zonta Trivia Night on 22 July this year. The evening is in the Pittwater Memorial Hall, Pittwater Road, Mona Vale, 6.30pm for a 7.00pm start.
This year Famous Australians is our theme. Guests may choose to dress according to the theme or just come as you are! There will be some 'best dressed' awards. Questions will be broad and general in nature with some notable inclusions regarding famous Australians.
Zonta Club of Northern Beaches is part of the worldwide service organisation Zonta International. Our local club supports women in need on the Northern Beaches by giving education grants to women, assisting high school students to stay at school, supporting the local Womens' Refuge and Manly Womens' Shelter amongst other projects.
This is a fun evening and all proceeds will support our Club's local support programs. BYO glass, drinks and nibbles, tea, coffee and biscuits will be available. Gather your friends and enjoy this relaxing evening while supporting your local community.
Bookings are essential. The cost is $20 per person payable at the door. To book call Tricia on 0414 568 414 or by email to
zontanb@gmail.com
You may book a table of 10 or we will seat you with others. We look forward to seeing you there.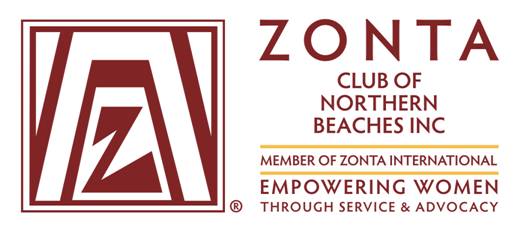 Call Out For Poets - 'Spirit Of The Land'
Submissions are invited on the subject of the 'Spirit of the Land', the 3rd in a series of the popular Manly Art Gallery & Museum poetry readings. Twenty poems will be chosen by event curator Les Wicks for live-reading by the authors who will each receive $50.
The Gallery will be hosting an exhibition on the theme LAND (3 November – 3 December) with selected works by artists who have drawn inspiration from the theme 'LAND'… as a noun, a verb, a place, an idea, a possibility, a presence, a contested space. Landscape, headland, wasteland, landfill, landmine, landform, landed, etc. The exhibition supports and connects this region's contemporary artists with the gallery, providing a valuable opportunity to showcase their work and to challenge their art practice through their diverse responses.
Selected poems will have explored this theme. Please advise in which suburb you live.
The selected poets will perform their works on Sunday 5 November, 2 - 4pm
Manly Art Gallery & Museum & Museum, West Esplanade Reserve, Manly
At the reading, there will also be an open mic section.
Cost: gold coin donation (refreshments served)
June 4 - 10, 2017: Issue 315