December 20, 2015 - January 9, 2016: Issue 245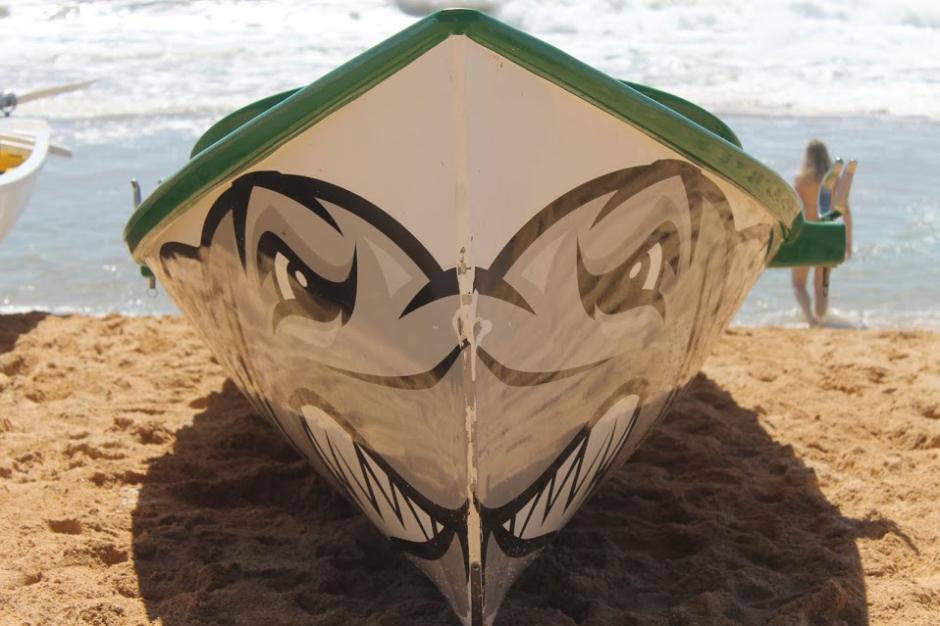 Competing at Eloura today for a chance to represent Australia are two surf boat crews from Mona Vale SLSC, the Womens Open Crew and Mens A Crew.
Mona Vale have always had strong surf boat crews and a boat on the beach.
From Warringah Shire Council records soon after the council was formed:
14th August 1908: 51st Meeting, Motions – Purchase of life boat – CR. Powell and Cr. Quirk, seconded the following motion: That the Works Committee report on the advisability of purchasing a life-boat for Mona Vale and establishing a life-boat Brigade – carried unanimously
Boat Captain for Mona Vale, Ryan Halangahu recently shared a few insights into the current Mona Vale SLSC Boat Club.
Sweeps; Ryan Halangahu (Boat Captain) Matthew Collins Bryce Munro
How many Boat Crews are there at Mona Vale SLSC?
At the moment we have six on the water and three junior boats crews.
These are Dial Before You Dig, Open Men's are Mona Vale Rocks and the Mona Vale Big Macs, the Open Women's crew – The Mavericks, the Women's Open Crew – the McChickens, sometimes known as the Fillet O'Fish. We have the Reserves crew – the Quarter Pounders, the Colt crew are known as The Rude Dudes, a junior crew called The Junior Burgers and the other two junior crews we haven't settled on names for yet.
Do they all like MacDonald's then?
No; I've named all my Boat Crews after MacDonald's burgers as it makes it easier to keep abreast of what's what.
What is the training regime at Mona Vale SLSC for the surf boats?
At the end of April we usually take a break and everyone refreshes themselves and rests. We all come back together towards the end of September each year.
Bryce Munro trains the colts crew once a week and if anyone needs a hand he jumps in.
We don't do a lot of training at Mona Vale beach as it's quite a tricky beach, there's a lot of different breaks along its length and a lot of water movements. A lot of surfers also use those spots too and we don't want to get in their way, everyone should get to use the beach, so we do a lot of our training at Bayview, at Fisherman's at Collaroy or Little Manly at Clontarf.
Mona Vale SLSC has been a phenomenal boat club since it began. What are some of the recent highlights for you?
The Reserves winning Aussies last year was great – everyone wants to win that race, to come home with that gold. Our A Crew has won this three years in a row, the Aussies Gold, so that too would have to be a highlight.
Mona Vale boat crews seem to begin winning as juniors and maintain that until they become Reserves – what would you put that down to?
Mona Vale SLSC has what I would term a strong winning culture and this is something we build on and work on and extend to other areas. We're a very accommodating club and like to help other clubs when and where possible, and this is part of the win-win ethos at Mona Vale.
We're pretty friendly on the beach and geared towards helping out others and this may be only small things but it's that attitude of 'everyone wins' as well by everyone getting along with everyone and building up what's great at the core of surf boats as a sports.
What are the duties of the Boat Captain at Mona Vale SLSC?
The Boat Captain is in charge of doing all the Entries for the Carnivals and making sure the paperwork is correct and crews are aware of what's required of them – helmets for example. The Boat Captain is responsible for maintaining all the gear and ensuring if something gets broken that it's repaired or replaced if beyond repair. There are a few different parts on and in surfboats that need to be checked each season and prior to each carnival, as well as regular maintenance.
You also have to learn how to delegate. If we're going away to a Carnival then you have to make sure accommodation and support for the crews is organised as well as safety and first aid.
Who sponsors the boats – where do they come from?
We have a sponsorship committee within the club structure who oversee this. We do have great sponsors in Dial Before You Dig, they have been very generous in ensuring we have a new boat and a set of oars every second year and have helped us move forward as a boat club. Dial Before You Dig have been supporting Mona Vale SLSC surf boats as our major sponsors for close to 8 years now.
Does Mona Vale SLSC boat club have a motto?
Not really. It's more about the right attitude, so 'Play Hard, Train Hard' would fit how we approach what we do.
What's the best for crew members about being part of the Mona Vale SLSC Boat Club?
It's a good little community at Mona Vale, a close one. everyone gets along in the club and are keen to support what other members are trying to do reach season. An example of this is other members will jump in and cover Patrols around when our carnivals are on.
Our Club Captain, David Scullion, keeps himself up to date with what members are doing and organises the surf boat crew members Patrol dates so they can be great rowers, attend the events we sign up for each season and still be Patrolling members of the club.
Where are the favourite breaks for crew members when they're catching a wave back to the beach (a shoot)?
Dee Why has been pretty good lately although that can be a tricky beach too. Manly is a good beach to catch waves at when there's one running.
So the crew members would be looking forward to January's Manly Boat Carnival then?
Yes, we are, it's a great carnival each year.
What else is the Mona Vale SLSC Boat Club looking forward to this Summer?
Aussies we always get charged up about and Branch carnivals, they're always higlights of the Season for us. We're also doing well in the Ocean Thunder at present, both crews getting through the recent Mollymook event with a 1st and 2nd – in the Open Men's - Open Men Mona Vale Rocks 1, Mona Vale Big Macs 2, while out Open Women's did well too and got some great experience Mona Vale Fillet o Fish (4th) . We'll be working to maintain fitness and hopefully some momentum there.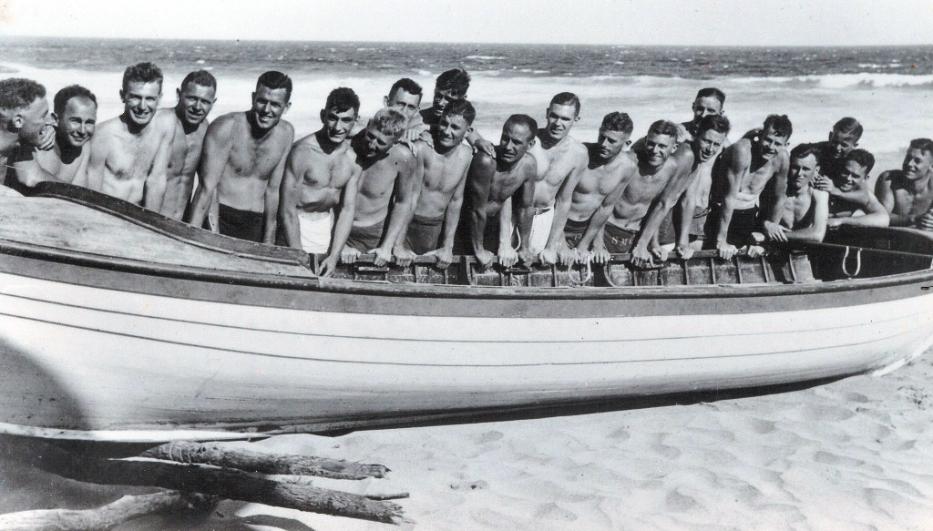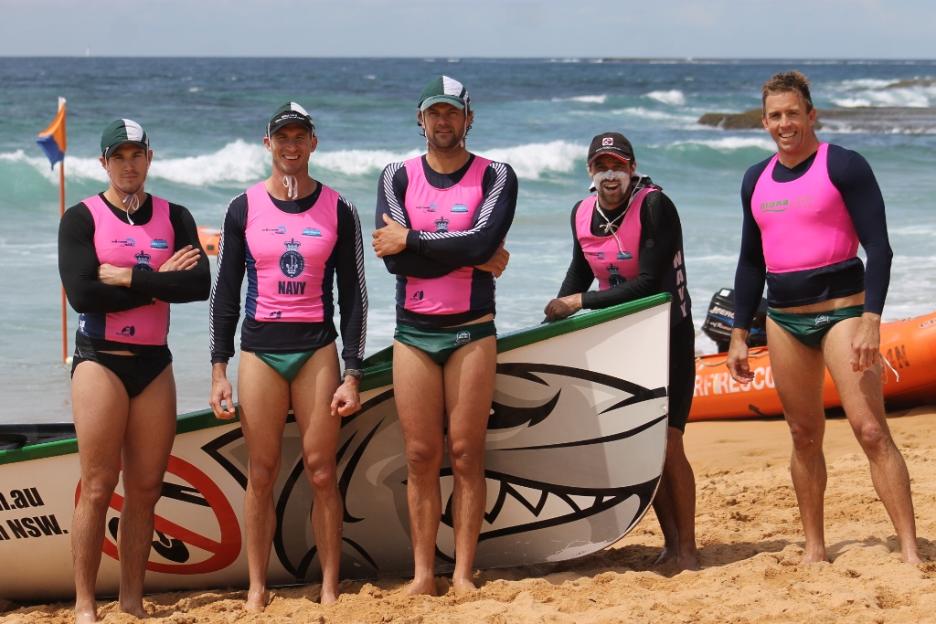 Mona Vale - 'Blacks '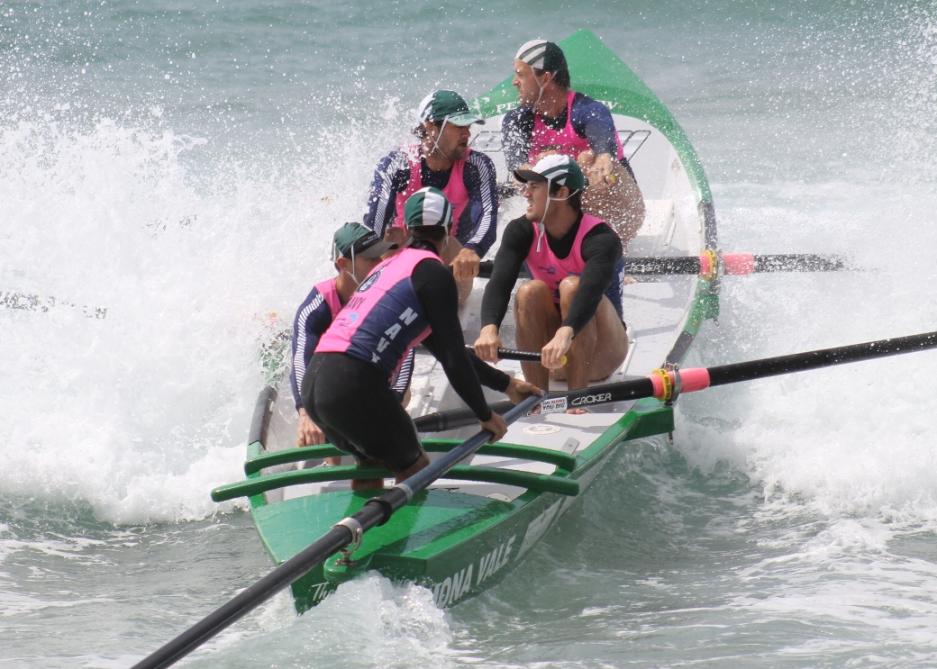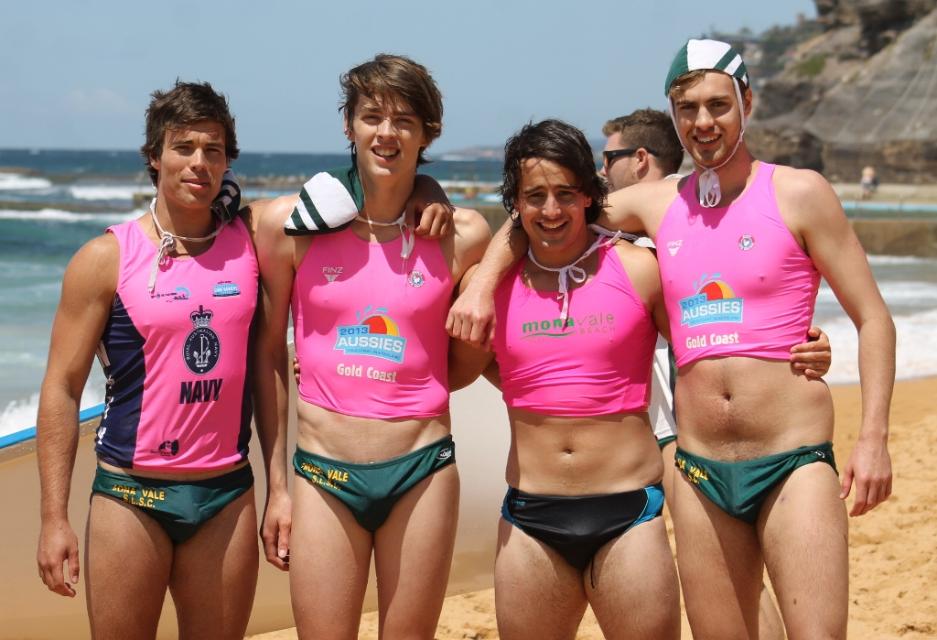 Mona Vale - 'Rude Dudes'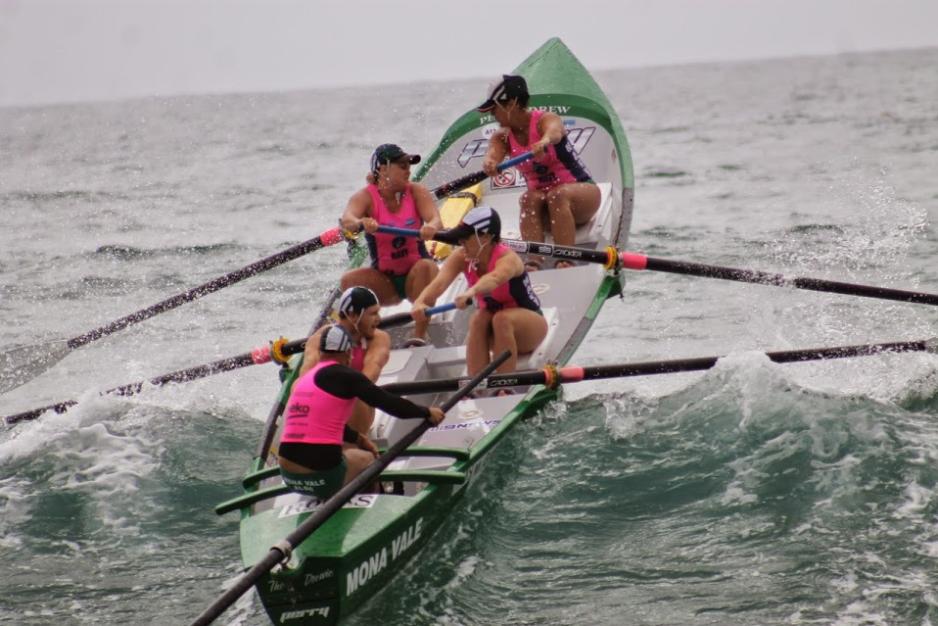 Mixed crew with Mona Vale's Open Women in action at Newport - 2014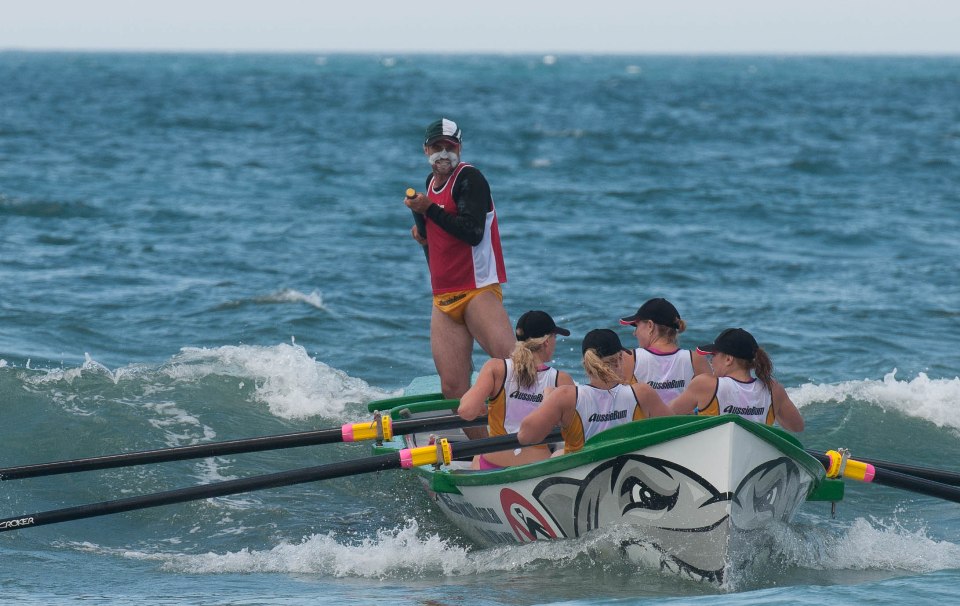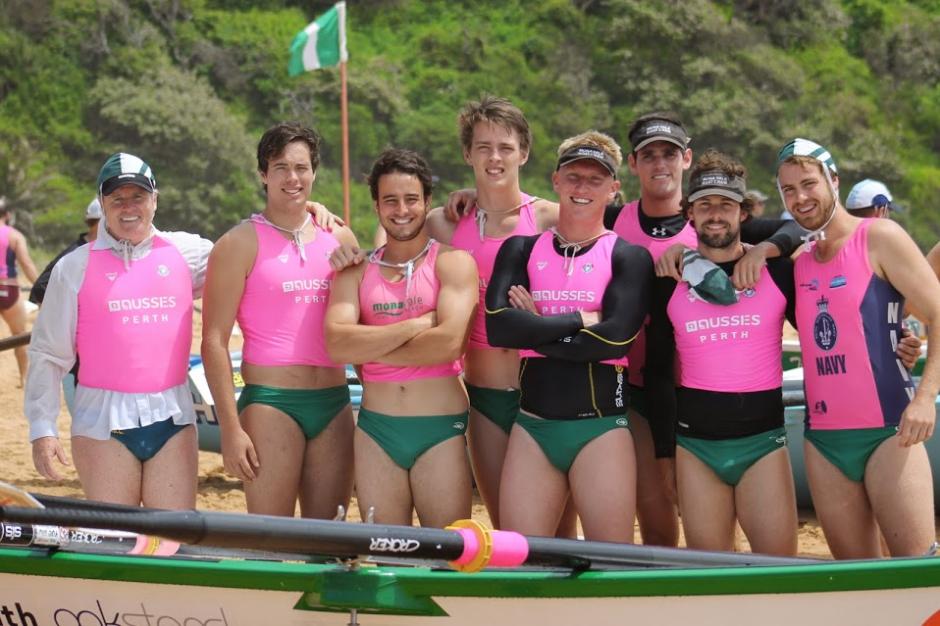 Mona Vale SLSC - Rudes Dudes and MV Black - Sweep: Matthew Collins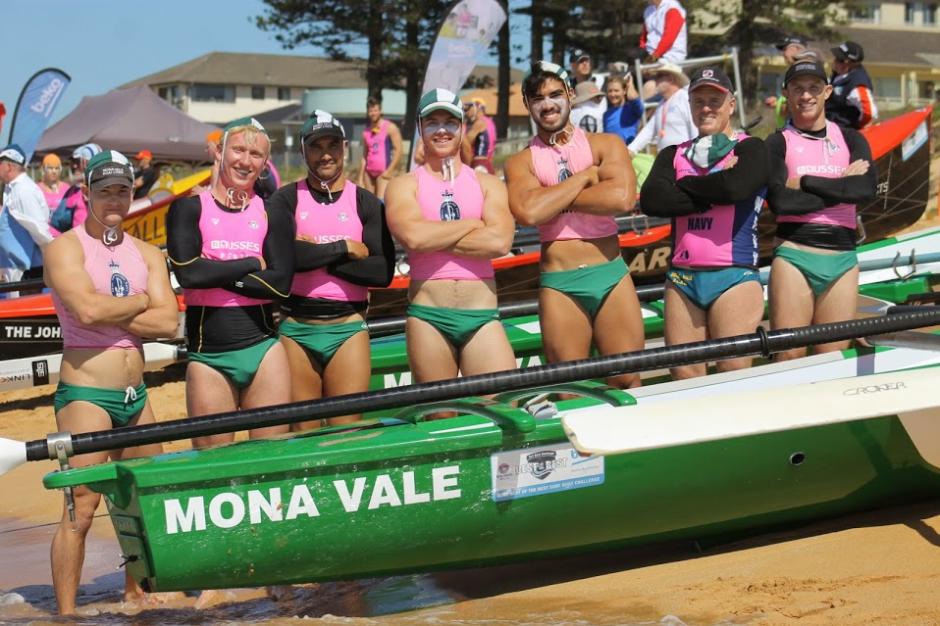 Mona Vale SLSC Boat Crews - 2 x 1st and 1 x 3rd in Beko Best of the Best 2015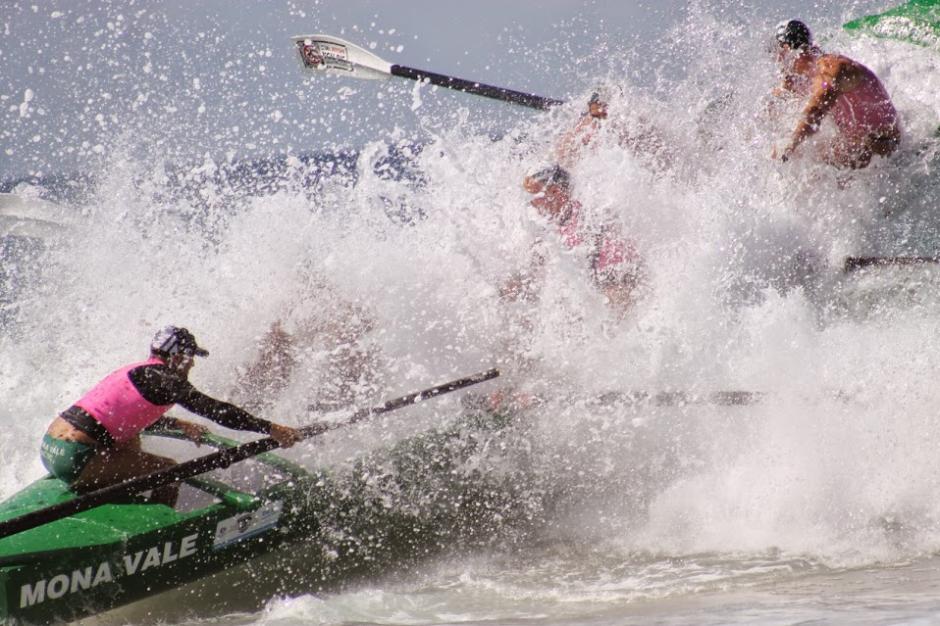 Copyright Mona Vale SLSC Boat Club, 2015.