May 5 - 11, 2013: Issue 109
Save Mona Vale Hospital Committee
EARLY HISTORY OF MONA VALE HOSPITAL
In October 1831, the land on which the hospital now stands, previously known as Sheep Station Hill, was granted to James and Elizabeth Jenkins. Subsequently, it was bequeathed to the Salvation Army in 1900.
Later, it was resumed by the Government of the day for the building of a community hospital. Community initiated and originally constructed as a 152 bed acute hospital, Mona Vale Hospital was officially opened in March 1964. In 1976, the hospital's role was extended to encompass community health services and to develop further a comprehensive range of clinical services and facilities. It is a teaching hospital of the University of Sydney and has full accreditation with the Australian Council on Health Care Standards.
The hospital continues to receive very strong support from the community by way of the active involvement of many volunteers and donations towards expensive equipment vital to the health care of patients .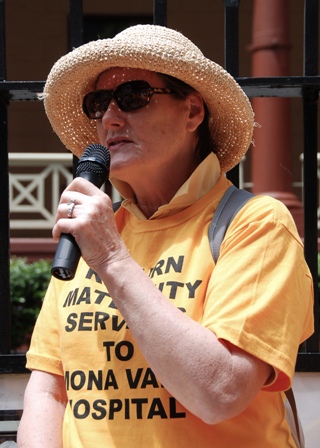 HISTORY SINCE 1999
In 1999, Dr. Stephen Christley, CEO of Northern Sydney Area Health Board (NSAH) and later Central Coast Northern Sydney Area Health Board (CCNSAH) held a public meeting in Mona Vale and announced a plan to close Mona Vale and Manly hospitals and build a new centralised hospital at French's Forest.
There was a public outcry and in 2000 a community based group the SAVE MONA VALE HOSPITAL COMMITTEE (SMVHC) was formed with the aim of overturning this decision in order to provide better health care to Northern Beaches residents.
Public rallies, organised by our committee, saw huge crowds of 6000 at Warringah Rugby Park and 3000 at Village Park Mona Vale and forced NSAH to negotiate.
NSAH argued that Manly Hospital was too old and run down and that running two district hospitals was inefficient.
The debate raged on including a Parliamentary Upper House inquiry to look into the operation of Mona Vale Hospital.
CCNSAH called senior clinicians from the Department of Health and members of The Greater Metropolitan Clinical Taskforce(GMCT) to provide expert opinions. They were from the "bigger is better" centralised philosophy. The conclusion of the GMCT was that French's Forest was the preferred site and in March 2006 that was confirmed when the Premier Morris Iemma, announced a $250m , 350 bed public hospital and a co- located 120 bed private facility at French's Forest. Manly was to close and Mona Vale was to have a "complementary role".
No definition has ever been provided for a "complementary role " hospital.
An upgrade of the intersection of Warringah Road and Wakehurst Parkway was identified as essential as well as flood proofing of Wakehurst Parkway but there was no detail of cost provided. We now know the 2011 estimate to be in excess of $280m.
ACTIVITY DURING 2006 TO 2011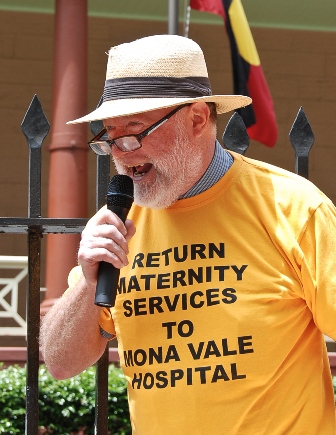 There appeared to be a lack of will on behalf of the Dept. of Health to progress the new hospital after the 2006 announcement. Some private land was acquired to enhance the site but no funds were allocated in the budgets. The current proposal has a significant lack of transparency. At a public forum held at Dee Why on February 2012 the NSW Health Minister announced that the hospital would go ahead at a cost of approx. $1b but no detail on the number of beds or services was given. No takeaway information was provided, no minutes were taken and no subsequent press release was issued.
MONA VALE HOSPITAL NOW AND IN THE FUTURE
The Member for Pittwater, Rob Stokes , who has been an indefatigable fighter for our hospital, outlined the improvements that have been made at the hospital. These include improvements to the Medical Air System, air conditioning, establishment of a Satellite Renal Dialysis Unit and Medical Assessment Unit, and expansion of services such as Occupational Therapy and Physiotherapy.
However, the most important victory was the return of the Maternity Unit to Mona Vale Hospital following its temporary closure for renovations and the subsequent threat of permanent closure. It is a state of the art facility but one we must continue to fight for because it is planned that it be shifted in toto to the new French's Forest hospital when it is built.
THE FUTURE
The Save Mona Vale Hospital Committee has been working incredibly hard for 13 years to save our hospital. Its achievements would not have been possible without the ongoing overwhelming support of the community but we must not relax our vigilance and must continue to obtain a wide range of appropriate services for our hospital.
Soon, a website for the committee will be established and you can help by providing input. We all need to be aware and up to date on matters pertaining to the future of our hospital.
50TH ANNIVERSARY!!!
The hospital celebrates its 50th anniversary next year. A committee is being formed to plan a birthday party possibly March 2014, so keep it in mind and watch this space. It should be great fun.
Remember our slogan.
MONA VALE THE PERFECT HOSPITAL SITE.
Eunice Raymond Chair SMVHC.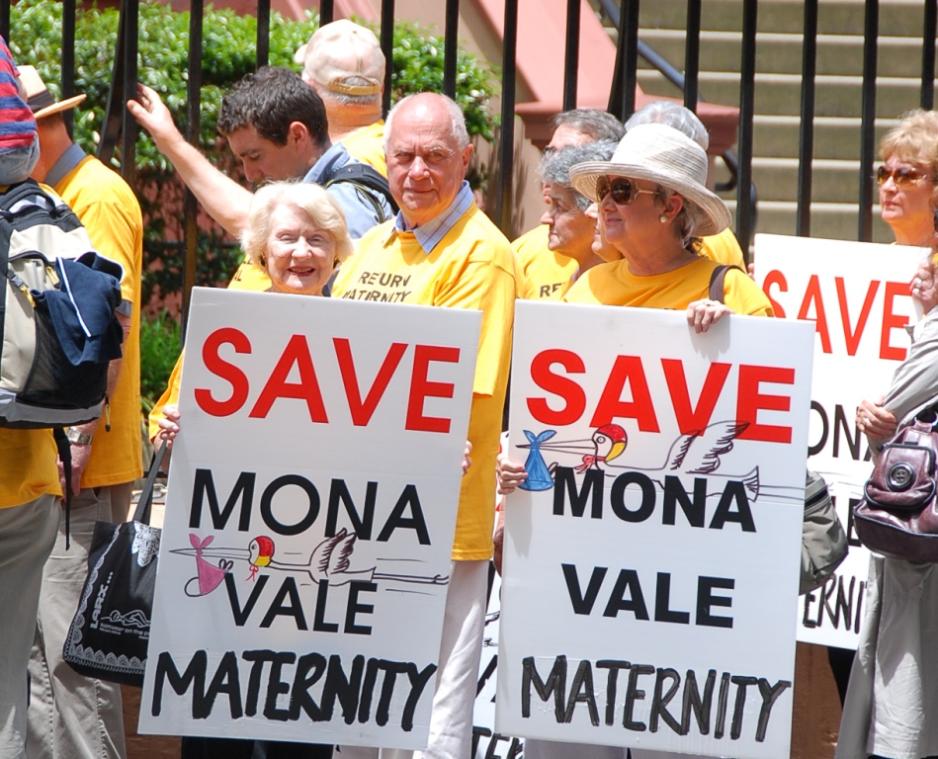 Copyright Save Mona Vale Hospital Committee, 2013. Photos by Michael Mannington.