Community News Page Snippets - July 2013
July 28 - August 3, 2013: Issue 121
Planting Day – Careel Creek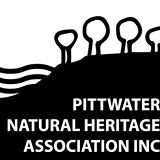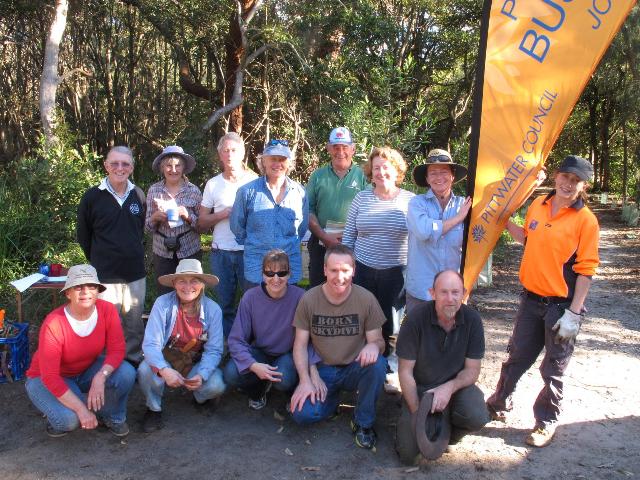 We had an excellent time and planted lots of Swamp Mahogany, Bangalay, Sword Sedge, Carex and moisture loving plants to turn this once weedy area back to good bush.
Since 1990 bush regeneration projects are replacing weeds and recreating valuable fauna habitat. To provide a link to Careel Bay, Careel Creek's banks are being progressively re-vegetated with local native plants. Help us continue the successful restoration of Careel Creek's unique environment on Saturday 20 July.
This project is being funded by a Community Action grant to Pittwater Natural Heritage Association, in partnership with Pittwater Council. The grant is from the Federal Government via Hawkesbury Nepean Catchment Authority.
________________________________________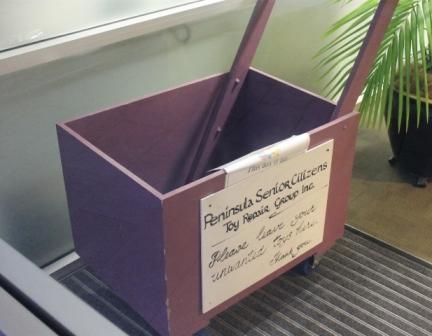 July 21 - 27, 2013: Issue 120
Mayor Townsend - Pride of Australia Award Nomination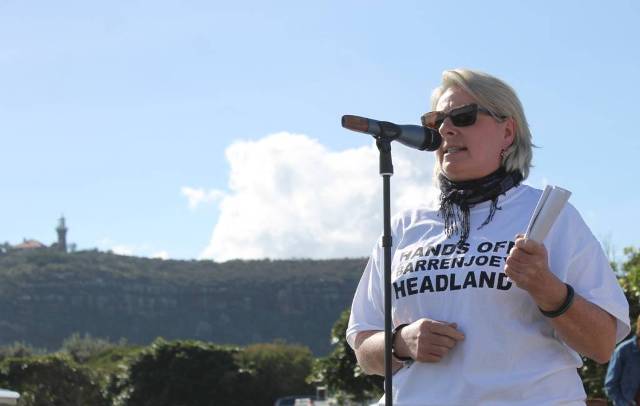 Mayor of Pittwater, Cr. Jacqui Townsend has been nominated for a Pride of Australia Award Community Spirit Medal. Our effervescent practicing civil lawyer has brought many innovative ideas to Pittwater during her first term and continues to not only ensure Pittwater retains its characteristic openness in people and appreciation of our natural environment, her approach to being a hands on participant in everything from Bushcare in her ward to making us all look good every time she stands up and speaks is a fresh salt breeze for a maritime community.
One of the most exciting developments to come from Council this year is the Enliven Pittwater project, inspired by similar concepts successfully 'enlivening' communities across Sydney. The Enliven Pittwater project was officially launched on Friday evening. Report HERE
_____________________________________________________________________
Facebook Changes x 2
You may not know that Facebook has changed its privacy configuration once again. Thanks to the new "Graphic app", any person in Facebook anywhere in the world can see your photos, your "likes" and your "comments". If you want to be able to publish photos of friends and family without strangers being able to see them:
1. Place your cursor over the photo of your friends that appears in their box on your page (without clicking) and a window will open. Now move the cursor to the word "Friends", again without clicking and then on "Settings". Uncheck "Life Events" and "Comments and Like". This way activity with your family and friends will no longer be made public. Now, copy and paste this text on your own wall (do not "share" it!), and empower all your friends to know the same.
Using your images or personal data; Copy and paste the two paragraphs below onto your page and this will place you under the protection of copyright:
2. Today 21st of July 2013 and in response to the new Facebook guidelines and under articles L.111, 112 and 113 of the code of intellectual property, I, (insert your name), declare that my rights are attached to all my personal data, drawings, paintings, photos, texts etc... published on my profile. For commercial use of the foregoing my written consent is required at all times.
By this release, I tell Facebook that it is strictly forbidden to disclose, copy, distribute, broadcast, or to take any other action against me on the basis of this profile and/or its contents. The actions mentioned above apply equally to employees, students, agents and/or other staff under the direction of Facebook. The contents of my profile includes private information. The violation of my privacy is punishable by the law (UCC 1 1-308 - 308 1 - 103 and the Rome Statute).
___________________________________________________
33rd Club Marine Pittwater & Coffs Harbour Regatta 2014 - 12 July 2013
Notice of Race and online entry now available

The Royal Prince Alfred Yacht Club, organiser of the 33rd Club Marine Pittwater to Coffs Harbour Yacht Race and associated Pittwater & Coffs Harbour regatta, has announced the release of the Notice of Race and invites applications for entry.
The five race regatta starts with the first ocean race of the New Year, the category 2, 226nm Pittwater to Coffs Harbour ocean race on 2 January, 2014, followed by four category 4 races in Coffs Harbour over two consecutive days on 5 & 6 January. The five races shall count for the overall regatta score with no discards and points awarded for race one, shall be doubled in value.
There will be five entry categories including IRC, PHS, ORCi, Shorthanded and One Design Classes. All boats are eligible to enter the Australian PHS Championships, a five race series.
RPAYC Commodore Robert Curtis commented, "The Royal Prince Alfred Yacht Club invites all past competitors and indeed newcomers to get a taste of some challenging and spectacular east coast racing in this warm water classic that's entering its 33rd year.
Both the RPAYC and Coffs Harbour Yacht Club have put in a lot of hard work into setting up the regatta and we know it will be another great event for everybody. My crew and I are very much looking forward to the race and regatta this year and especially, the turning left aspect towards Coffs."
Corey Yeung NSW State Manager of naming sponsor Club Marine added, "Club Marine is proud to be associated with this iconic ocean racing event and yachtsmen and women competing in it. For us, it's a great opportunity to be a part of the Pittwater & Coffs Harbour Regatta and the Club's Blue Water Series. Having witnessed the great camaraderie had by all in Coffs Harbour this year, we once again look forward to meeting all the competitors and seeing them out on the water and welcoming them when they arrive in Coffs Harbour in early January".
2013 Club Marine Pittwater to Coffs race line honours winner Wedgetail - photo by Damian Devine
This year's Club Marine Pittwater to Coffs race offered up a new line honours winner in Bill Wild's Queensland based Wedgetail, which finished with an elapsed course time of 19hrs 53mins 3secs, the third fastest for the time-honoured Bluewater race.
Wedgetail's savvy crew duelled with Syd Fischer's TP52 Ragamuffin for all of the 226 nautical mile sprint north, winning by a mere 3 minutes and 30 seconds, with the latter getting their own back with a clean handicap sweep – IRC, ORCi and PHS – just days after Fischer's second over-the-line in the Rolex Sydney Hobart with his plus size stablemate, Ragamuffin Loyal.
The 2013 overall regatta winners were the Middle Harbour Yacht Club's Philip Dash's Beneteau First 40 Just a Dash in IRC, Peter Hewson's Sydney 41 Storage King Wallop from the Lake Macquarie Yacht Club in PHS and Mark Tinworth and Mark Waterhouse's Beneteau 44.7 Le Billet from the host Club, The Royal Prince Alfred Yacht Club's in ORCi. Storage King Wallop was also crowned the 2013 Australian PHS Champion.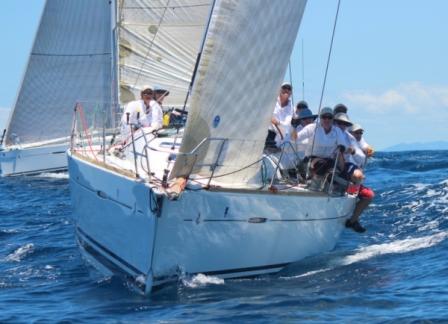 2013 Club Marine Pittwater & Coffs Harbour Regatta overall IRC winner Justadash - photo by Damian Devine
Competitors are invited to submit their entry online via the event website and the race will once again feature the Yellow Brick yacht tracking system to assist competitors, spectators, media and families onshore to follow the race with 15 minute updates.
Renowned as a fun, family event, there will also be plenty of onshore activity for families organised by the receiving club, Coffs Harbour Yacht Club.
The RPAYC is predicting a fleet of around 50 yachts will make the start line off Barrenjoey headland on Thursday 2 January 2014 at 1pm, for the race dubbed the warm water classic.
Applications for entry close Friday 6 December 2013 at 1700hrs.
The 2014 Club Marine Pittwater & Coffs Harbour Regatta Notice of Race and online entry is available from the event website atwww.pittwatertocoffs.com.au
For race enquiries please contact the RPAYC Sailing Office on (02) 9998 3771 or yachting@rpayc.com.au.
By Damian Devine & Lisa Ratcliff/Club Marine Pittwater & Coffs Harbour Regatta media
_______________________________________
$158,680 For Pittwater's Coast and Estuaries - 16 July 2013
Member for Pittwater Rob Stokes and the Minister for the Environment and Heritage, the Hon Robyn Parker MP, today announced Pittwater Council will receive $158,680 for projects to manage, enhance and protect Pittwater's coastline and estuaries.
Pittwater Council will receive $50,000 for a project to restore sand dunes at Mona Vale Beach, $50,000 to undertake restoration of the North Avalon Beach sand dunes and $58,680 to improve the seawall at Currawong Reserve, Palm Beach.
Pittwater Council has proposed to remove existing fencing on the dune north of the Mona Vale Surf Life Saving Club and reshape the dune, before replacing the fencing, revegetating the dune with native coastal species and installing pedestrian access. Similar restoration of the North Avalon Beach dune will also be undertaken.
Some of the previous seawall structures at Currawong Reserve have posed a potential public hazard and have not provided adequate erosion protection. The proposed project will rebuild a section of the seawall and the boat ramp and replace it with a safe and environmentally friendly structure that provides better protection.
"Pittwater's coastline is a defining feature of our community and this funding is essential to help ensure it's properly managed, " Rob Stokes said today. "We can't control the weather or the ocean - but we must respond to the changes and impacts we're encountering.
"This funding builds upon previous state government assistance to Pittwater Council and helps protect our community's most important natural assets," Rob Stokes said.
Minister Parker said the funds come from two NSW Government programs – the Coastal Management Program and the Estuary Management Program – administered by the Office of Environment and Heritage.
"The Coastal Management Program aims to protect and enhance our priceless beaches, headlands and foreshores," Ms Parker said. "It assists councils in making sound decisions about coastal development and infrastructure that reduce the potential impacts of coastal hazards such as beach erosion and restoring degraded coastal habitats.
"The Estuary Management Program provides assistance to local government to improve the health of their estuaries."
Ms Parker said a total of 58 new projects have been funded under this year's round of the two programs, with a total NSW Government contribution of around $3.7 million. In addition, the NSW Government has allocated $3.3 million for numerous ongoing projects under the two programs and a further $500,000 to advance future stages of projects and those in high or extreme coastal hazard areas.
The NSW Government's contribution will be matched by local government.
"Protecting and enhancing the NSW environment is a task for everyone – governments at all levels as well as the community," Ms Parker said. "The NSW Government is pleased to support local government to protect the valuable coasts and estuaries of NSW."
__________________________________
RPAYC Youth team to compete in the USA for the Governor's Cup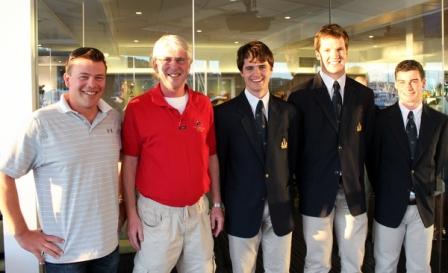 The Royal Prince Alfred Yacht Club Youth Development squad members Malcolm Parker (skipper), Jack Nairn and William Dargaville (crew) have made their way to the USA to fly the RPAYC burgee and compete in the 47th Annual Governor's Cup, hosted by Balboa Yacht Club taking place this week (16-21 July). Before their departure, the team were farewelled by fellow Club members at a presentation on Saturday 13th of July.
The RPAYC have won the prestigious match racing event three times previously with Anthony Merrington (1992) and Murray Gordon (2004-05) raising the Cup successfully. Following a multi year hiatus, the Club return to the event with some confidence, with the team coming out of its most recent regatta at the RNZYS in a respectable 6th place out of twelve teams. There they were exposed to other international youth teams including the hosts, Balboa Yacht Club giving them invaluable experience heading into the Governor's Cup.
Since then, Malcolm and his team have been training hard within the Youth Development program at the RPAYC. Outside the program, Malcolm and team have been training with such partners as Katie Pellew (Spithill), two times winner Murray Gordon and coach Tom Spithill, all sailors who have competed in the Governor's Cup. Imparting their knowledge and collective experience on the event will only benefit Malcolm and his team when competition gets underway on Wednesday local time.
Parker commented on his training, "it's been great training against the likes of Murray and Katie, they have been able to give us a heads up on what to expect of the weather and conditions which has helped us target certain key areas of training such as light air pre starts and boat handling. It will be an honour to compete for the RPAYC and we thank the members for this opportunity and their support."
The team will also be billeted by the legendary Don and Doris Stoughton, who have pretty much had every single RPAYC team stay with them over the years.
The Governor's Cup will see twelve teams competing with six teams from the USA and three apiece from Australia and New Zealand. Sam Gilmour from WA's Royal Freshwater Bay Yacht Club was a semi finalist in the Gov Cup last year as well as the RPAYC's HARKEN International Youth Match Racing event.
California Governor (later US President) Ronald Reagan granted the Deed of Gift for the Governor's Cup to Balboa Yacht Club in 1967 "for the purpose of encouraging Youth Racing in the State of California and the recognition of the skill and high performance of those men and women under twenty years of age."
The Cup has served as a pathway for future champions in collegiate competition, the Olympics, Congressional Cup, Swedish Match Tour and numerous America's Cups. Past participants include current America's Cup winning helmsman and tactician, RPAYC's James Spithill and John Kostecki, and other greats.
Follow the action at www.balboayachtclub.com/GovCup
Pictured are l to r: Pat Langley, Zhik Australia, RPAYC Vice Commodore Ian Audsley, Malcolm Parker (skipper), William Dargaville and Jack Nairn at a club presentation before they departed
___________________________________
Kendrick Louis joins Newport SLSC - by Sydney Northern Beaches SLS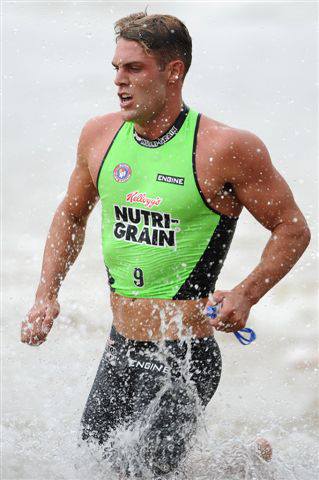 Ironman Kendrick Louis is back home on the northern beaches and has joined Newport SLSC. If we thought Newport were going to dominate again in the men's water events at carnivals, they'll be even stronger now that Kendrick has joined them.
Kendrick says he has matured a lot as an athlete since he moved to the Sunshine Coast two seasons ago where he competed for Mooloolaba.
He became one of the big stars in the Nutri-Grain ironman series, finishing second overall to legend Shannon Eckstein in the 2012-13 series.
"I think it is perfect timing coming back home with the [Newport] Academy formed,'' he said. "The young boys at Newport will keep me on my toes.''
July 14 - 20, 2013: Issue 119
Avalon Craft Cottage Returns to Avalon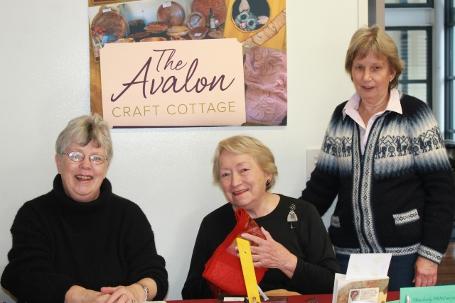 The members of the Avalon Craft Cottage had a wonderful display of beautiful handmade works at the Avalon Recreation centre from Thursday to Saturday and were also raising funds for the Mona Vale Hospital Auxiliary in offering morning teas. If you missed out on buying some high quality handcrafts this time they will be back before Christmas and we'll bring you details then.
If you'd like to see some of the items available have a peruse of Michael Mannington's Volunteer Photography Public Gallery HERE Photo by A J Guesdon.
Soibada Update – 13th of July, 2013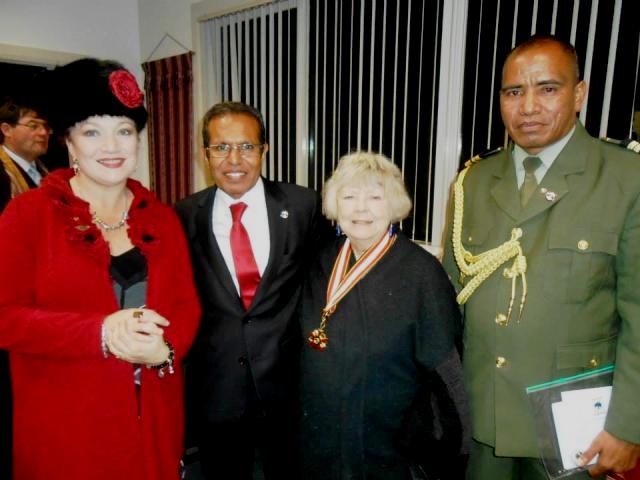 The Pittwater community was represented at Parliament House in Canberra this week for the visit of the President of Timor Leste, His Excellency, Taur Matan Ruak. He values highly the partnership between Soibada and Pittwater and requested that I pass on his gratitude on behalf of his people to Pittwater Friends of Soibada, Pittwater Council, Pittwater Catholic Parish, Pittwater Rotary and all of you in our community.
President Taur Matan Ruak met several volunteers from the Northern Beaches last October in Soibada for the celebrations of the Pilgrimage of Our Lady of Aitara and was touched by your continued support. The Pittwater Community is known as one of the most steadfast sister relationships between our two countries.
Shirley Shakleton, wife of Australian journalist Greg Shackelton who was murdered in Balibo East Timor in the 1970s, was awarded the Timor Solidarity medal at a ceremony at the Timor Leste Embassy. It was an honour to meet this feisty 81 year old who has fought long and courageously for Timor's independence.
Next weekend another team sets off for Soibada. On the request of the village Chiefs, this time we will be looking at custard apple farming, coffee, craft and small business workshops, more hairdressing training and medical and educational support. The highlight of this visit will be the installation of the TANKPRO by Rob Romer of Bilgola Plateau.
This will ensure that the villagers have clean water. Our continued support will make a significant difference to the lives of many in the small village of Soibada. Although appreciation is not what we are after, it is encouraging to note that the friendship of our
Community is appreciated at so many levels in Timor Leste.
Tamara Sloper Harding
Chair Pittwater Friends Of Soibada
http://pittwaterfriendsofsoibada.org/
July 7 - 13, 2013: Issue 118
Aurora Australis 2013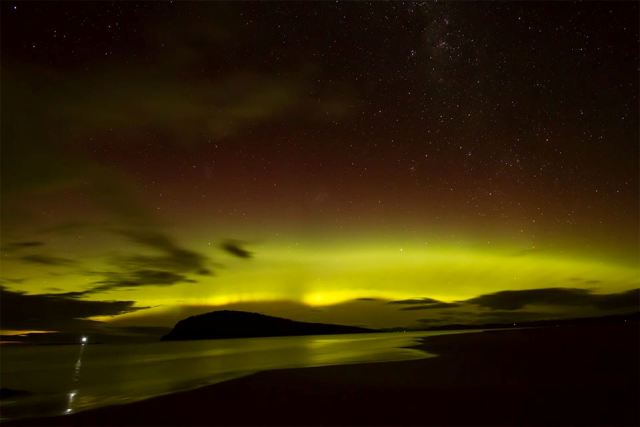 Last night, while finishing the issue for this morning, we found a message sent through: SUBJ: IPS AURORA ALERT HIGH LATITUDES; ISSUED AT 0720 UT ON 06 Jul 2013 BY IPS RADIO AND SPACE SERVICES. FROM THE AUSTRALIAN SPACE FORECAST CENTRE...followed by 'chortle, chortle, hee hee!!' on the Aurora Australis Tasmanian Group message board, a group of photographers, the curious, ardent lovers of light and those who will be visiting Tassie soon... members almost 5000 and climbing!
What's interesting about this is we here are aware that 2013 is going to be a very good year for aurora australis observers and photographers, due to sun flares and the 11-13 year solar cycle.
Also interesting is that in 1928 Sydney residents saw the aurora above them on 7th of July. Yes today!! Only 75 years ago...
Another interesting fact? Why not... there is also a Pitt Water or Pittwater in Tasmania and yes, it too is a beautiful estuary.
Curious? The Editor, an observer of aurora australis for deacdes, has contacted Tasmanian and Antarctica photographers who have very kindly shared some spectacular images from last Saturday night, tracked down more about the 1928 incident and a few other items for your interest coming up regarding these wondrous Southern Lights. Definite 'do yourself a favour' Dept.
See: Aurora Australis 2013 - A Great Year For Southern Lights
Photo above by and courtesy of Luke Maher, taken at Clifton Beach, 30.6.2013.
________________________________________
Jake Lynch Newport SLSC - chosen for World Life saving Championships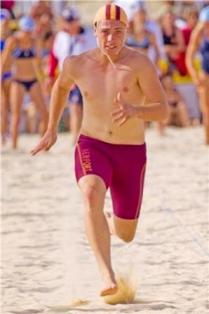 During the week Surf Life Saving Australia announced their 24 member Australian Life Saving squad that will be training on for Australian Team selection for the Rescue 2014, The World life Saving Championships to be held in September 2014 in France. Newport SLSC's Jake Lynch has been announced for the squad.
Photo: Jake Lynch, Newport SLSC - Sportsperson of the Year for Pittwater Council (2013)
___________________________________
Croatia One-Design Rally – RMYC Members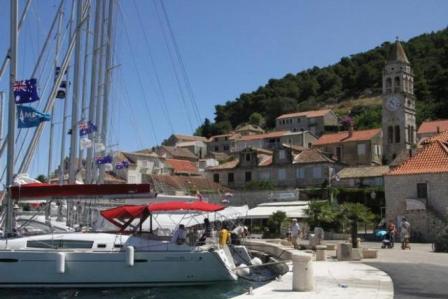 A few members of the RMYC are participating in the Croatia One-Design Rally (Beneteau First 45s). The racing is informal and fun with some inter-Club rivalry.
RMYC Members participating are David Poynter, Rosarina Murace and familly who are sailing with Roger Vickery and Rick Burrows.
Kut - Croatia One Design Yacht Rally, photo courtesy Maggie Joyce
_____________________________________
PITTWATER DELEGATION VISITS EAST TIMOR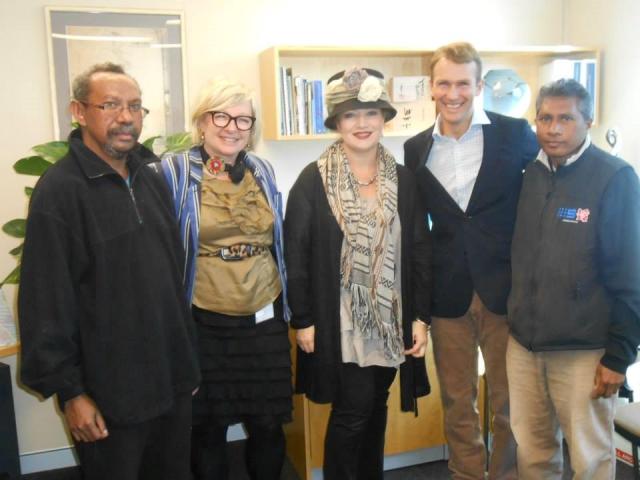 Pittwater Mayor Jacqui Townsend and Pittwater MP Rob Stokes will join a delegation on a visit to Soibada, a province of Timor-Leste, formerly known as East Timor. The delegation which departs for Timor-Leste in late July will include medical and teaching professionals as well as a water purification specialist to provide support to the struggling community of Soibada.
Pittwater Council established a friendship agreement with the remote and impoverished community of Soibada in Timor-Leste in 2010. The friendship agreement provided a basis for the Pittwater community to support and assist the people of Soibada who lack basic infrastructure such as running water, sewage systems and a regular power supply.
The delegation will also include the Chair of Pittwater Friends of Soibada, Tamara Harding-Sloper and the wife of the Australian Ambassador to Timor-Leste, Mrs Ana Paula Mok Guterres who will act as an interpreter during the visit.
Since the establishment of the friendship agreement, Pittwater Council has worked with the local community to establish the Pittwater Friends of Soibada.
Pittwater Mayor Jacqui Townsend said the Friends of Soibada had been tireless in their fundraising activities over the last few years supporting many important projects in the Timor-Leste community.
"A recent benefit concert known as Songs for Soibada which starred Tom Burlinson and Jack Vidgen formed an important part of their fundraising efforts."
Mayor Townsend said the trip will help demonstrate Pittwater's commitment to providing long-term support to the Soibada community.
"We will also be able to assess the progress of projects currently being implemented such as training courses in computers, English and small business," she said.
Pittwater MP Rob Stokes said that the delegation will also investigate the potential of other economic development projects that will support the community over the long term.
"There are a number of possible cottage-industry projects that are being considered including arts and crafts and specialist agriculture." he said.
Left to right: Father Abel Soares Alves, Mayor of Pittwater Jacqui Townsend, Tammar Sloper Harding, Chair of PFOS, Hon. Rob Stokes and Father Tiago Soares da Costa, photo by Jane Mulroney.
___________________________________

PITTWATER SHORT STORY COMPETITION
Mona Vale Library and Berkelouw Books announced the winners of the 2013 Pittwater Short Story competition at a recent awards ceremony.
The competition was open to children as well as adults and asked participants to write a short story that was identifiably located in the Pittwater area.
Mona Vale Library Manager Cathy Howie said she was delighted with the number and quality of entries received, with a total of 150 stories submitted and she thanked all those who entered.
"Prizes were awarded in three age groups, including 9 to 12 years, 13 to 16 years and an open age group," said Ms Howie.
The winners included:
Levi Coombs -The Perfect Day (9 -12 years)
Joint winners – Chloe Howard – The Giggling Swing and Ailish Saunders Remembering My Biyanga (13 – 16 years)
Dominic Carew - The Light in Miss Grace's Window (Open category).
"Given the quality of the stories received we also decided to award a number of highly commends to entrants," said Ms Howie.
Competition winners received prizes of book vouchers of up to $300. For full details of competition winners and highly commends along with winning stories visit www.pittwater.nsw.gov.au/library
June 30 - July 6, 2013: Issue 117
WATER IN TIMOR LESTE
Water is the essence of life, a resource second in importance only to oxygen.
"Water is life, sanitation is dignity" - Roberto Lenton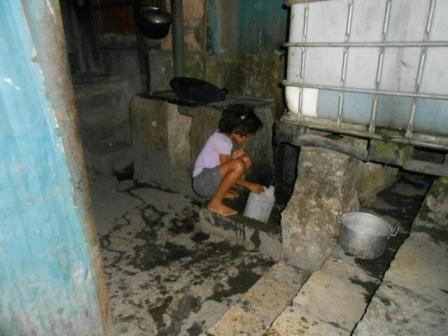 To open July's month of Pittwater gentlemen in the Profile of the Week page we share an insight into Rob Romer, Bilgola inventor and owner of the TankPro water sterilizing unit, who specialises in development design applications and provisions for clean, safe, sanitised water in countries throughout the world.
Rob is contributing his invention and tanks to the village of Soibada through the Pittwater Friends of Soibada. Members of this community group will be going to the village at the end of July, accompanied by community leaders.
Chairlady of PFOS, Tamara Sloper Harding has written an extensive insight into the condition of water in Soibada and throughout Timor Leste which we shall run in full before they depart. We share a snippet this week so you may gain an idea of how distressing this situation is for a people who stood shoulder to shoulder with Australians during WWII and were then let down by the prevailing government.
As a timely reminder that Australia was once a colonial outpost with similar non-drinkable and waterborne disease problems, we tracked down some Australian poets who both celebrate pure water and commiserate over the water Australians once had. They sing, still, on our Park Bench Philosophers page for Issue 117.
This week Father Abel Soares Alves and Father Tiago Soares da Costa, have been visiting from Pittwater's sister village in Timor Leste, Soibada, to conduct meetings in regard to the partnership agreement between Pittwater Community and Soibada Community. Tamara Sloper Harding has kindly sent in a report regarding their visits to Sacred Heart School in Mona Vale and Mater Maria Catholic College in Warriewood.
Please take time to read about Rob's input for Soibada, consider what you too may contribute to the wonderful people of Timor Leste and visit the Pittwater Friends of Soibada website to learn how you may contribute to this community group.
Water in Timor Leste
East Timor is the poorest nation in Asia, and one of the poorest in the world. Access to safe water and hygienic sanitation is a significant problem. Nearly two thirds of the population live in rural areas where there is either no or very limited access to safe drinking water.
Before 1999, less than half of the population of East Timor had access to safe water, and according to the UN, most of the water systems were focused on urban areas.
Water-born diseases are rife. Children are often sick. Water related diseases, such as diarrhoea, malaria, and dengue fever represent some of the most common childhood illnesses in East Timor and are significant contributing factors towards the high infant mortality rate of 126 per 1000 live births. Access to safe water and proper sanitation will help prevent these water-born diseases. The people of Timor need a water and waste system that works throughout the country.
Independence and the contamination of water supplies
When an overwhelming majority of East Timorese voted for independence from Indonesia in 1999, it led to violent opposition. 1999 Militia opposing East Timor independence killed pro-independence supporters and threw bodies in the water wells. Thus, they contaminated the country's supply of clean drinking water.
Much of East Timor's infrastructure was destroyed following the independence ballot of 1999. This included water supply infrastructure. Exacerbating this situation was the already degraded state of rural water supply systems due to inadequate design, poor construction and low quality materials.
Photos here show how the women at a local orphanage wash the dishes and prepare meals. The children had to walk for around half an hour each way to fill buckets from a stream to do the cooking and washing.
Pittwater Friends of Soibada Websitewww.pittwaterfriendsofsoibada.org
____________________________________________________________________________________________
Barrenjoey High School Concert Band Tour 2013 to Northern Territory
Barrenjoey's Concert Band will be touring the Top End later this year (26 July - 4 August). The Band Committee has devised a diverse and entertaining itinerary that will include visiting remote Aboriginal communities in and around Katherine, Kakadu National Park and Darwin.
During the Tour, the BHS Band will be performing most days including gigs at the Darwin Show, the Mindil Sunset Beach Markets as well as many Top End schools. If you're interested in a closer look, have a look at their above presentation.
The bands supporters and organisers are also chasing corporate sponsorship opportunities, so if you know of someone, or a company, who may be interested, have them take a look at http://tinyurl.com/c96gobh for further details.
Inquiries can be made through the school's Band Committee or Ray Trevisan at ray@trevisan.com.au or 0400 186 446.
Barrenjoey High School website: www.barrenjoey-h.schools.nsw.edu.au/
Band Tour Initiative Praised In State Parliament - Thursday, 20 June 2013
Member for Pittwater Rob Stokes today in State Parliament highlighted the importance of Barrenjoey High School's upcoming band tour to the Northern Territory.
Over 50 students from the school's Concert Band will visit various remote communities on a 10 day tour in July to perform at events, experience Aboriginal culture and develop a greater appreciation for Australia's rich diversity.
"This will be an enormously rewarding opportunity for these students", Rob Stokes said today. "With music being such an important part of indigenous culture there is so much to be gained from this experience.
"Opportunities such as this enable students to develop and even greater understanding and appreciation of Australia's diversity and the importance of its continued celebration.
"This tour will be an enlightening and eye-opening experience for everyone involved and further leverages Barrenjoey High School's strength in creative arts education.
"I encourage anyone who is interested in supporting the tour to contact the school's band co-ordinator Ray Trevisan.
"This is a fantastic initiative by Barrenjoey High School and demonstrates the vibrancy and innovation in our local schools," Rob Stokes said.
Hon. Rob Stokes BHS Concert Band - Hansard: Legislative Assembly - 20 June 2013 HERE
________________________________________________________________________________________________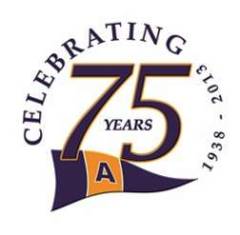 This year Avalon Sailing Club commemorates 75 years of proud history on Pittwater. All members past and present are invited to join celebrations over the first weekend in November 2013, as the Club hosts a series of events to recognise its growth from a handful of VJs sailing off Clareville Beach in the 1930s , to a current membership in excess of 300.
Gone are the old VJs, the Club now caters for craft from centreboards through to racing and cruising yachts, as well as running an extensive junior sailing training and racing programme.
The Club's history includes sailors who have gone on to win the America's Cup and collect medals at the Olympics. But there are also many more who have not strayed so far, happy to have learned the simple pleasure of filling sails with a breeze and to have shared this magical experience with others of similar mind, often forging lasting friendships that transcend a collection of boats and building.
While there have been many changes over the years, the heart of Avalon Sailing Club remains a community built on countless hours of volunteer time. The landmark clubhouse, erected in the 1950s, is a testament to time gladly given. And this will be the centre of 75th anniversary celebrations.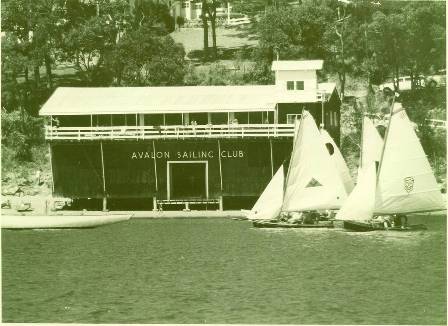 From Friday 1st November to Sunday 3rd November activities will include fun for younger members; a historical display (contributions needed); the taking of commemorative photos of office bearers past and present; a formal dinner; historic vessel sailing, as well as a regatta including all types of craft sailed at the Club.
Details of events will continue to be updated on the Club's websitewww.avalonsailingclub.com.au so people are encouraged to visit the site regularly to find out more as it gets closer to the time.
People can register their interest in attending and/or offering items for display. The following contacts are also the way to get any questions answered:
Email: 75th_ann@avalonsailingclub.com.au
Jan Trembath: 0412 234 565 or David Evans: 0438 224 926
_______________________________________________________________________________
Report on the film screening by Avalon Group - June 16th at Avalon Baptist Church of 'BETWEEN THE DEVIL AND THE DEEP BLUE SEA' – from Kath Moody
Very moving and very motivating!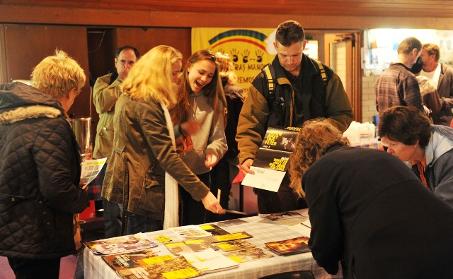 The Avalon Group of Amnesty International combined with the members of Avalon Baptist Church to make this film available to the people in Pittwater area. We were anxious to cut through the political clichés and prejudice and to give others the chance to get to know the people forced to flee because of horrendous treatment, despair and tragedy.
We got to know some of those stranded without help in Indonesia – and there, as in other countries in the region, there is no official policy to accept or help refugees. Jessica Taylor has made a very beautiful and heart-rending film and many of the audience were moved to tears, and to offer help for those in detention.
Leanne Davidson from Amnesty was our speaker. Leanne has a Masters Degree from Glasgow University in International Law, and is a case worker in the AIA Refugee team. She spoke from the heart about Amnesty's work in supporting the human rights of refugees, and the protests that Amnesty has made about the detention of refugees. She also made the point that over 90% of these Asylum Seekers are genuine refugees.
We had a very intelligent and compassionate audience of over 70 people who asked Leanne for extra information and who were keen to sign the petitions presented by Avalon group, on the rights of Asylum Seekers, and also of Afghan women.
This was the sixth film on human rights we have shown in co-operation with the Avalon Baptist Church. The audience was enthusiastic and generous and gave voluntary donations to aid Amnesty's work. The free supper of soup and rolls supplied by the Church, and by the Avalon Group, was much enjoyed.
_________________________________________________________________________
NSW IRB Premiership 2013 – Final Round Hosted by Newport SLSC, Pittwater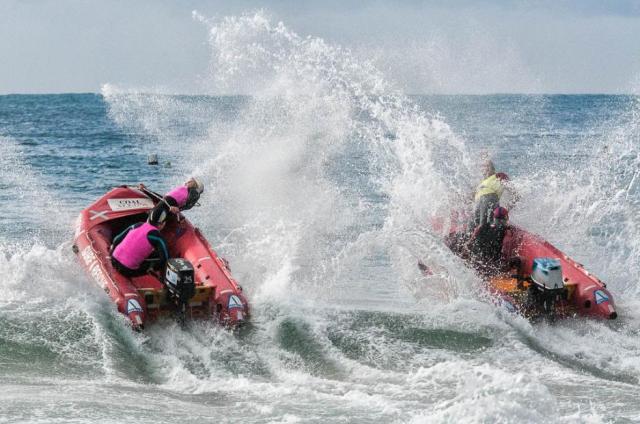 Queenscliff had the honour of being the Northern Beaches most successful club in the NSW IRB Premiership. Unfortunately, the IRB's had to be moved from Newport on Saturday because of the conditions and racing went ahead at Palm Beach.
Queensie finished fifth in the overall point score. They won the under 23 Mixed Rescue and finished third in the Teams, while they won the 35-plus years Mass and also finished level on top [same points] with Kiama Downs in the Rescue. They were also second in the Open Male teams to hotshots Kiama Downs. Long Reef were fourth in the under 23 Mixed Tube.
Congratulations to all clubs for a great IRB season.
Overall pointscore winners:
1st place: Kiama Downs (30 points)
2nd place: Caves Beach (27 points)
3rd Place: Catherine Hill Bay (22 points)
Kieran Menzies, one of the organisers from Newport SLSC stated this week: "All sections of the Club worked very well to assist with the setting up of the Competition Gear, Officials Catering, Competitors Catering to make for a very successful Carnival despite the challenging weather conditions at times.
I would also like to thank everyone for your assistance throughout the carnival. You made the relocation and the carnival run smoothly. "
In related news, at the recent Surf Life Saving Sydney Northern Beaches - Branch Awards Newport's Marty Lynch won Coach of the Year. Marty is a highly credentialed coach and Life Member of Newport. He is a champion beach sprinter himself and continues to win medals in the Masters Championships in beach sprint and flags events. His son Jake is a World Beach sprint champion.
Photo by Michael Mannington.
__________________________________________________
International Tall Ship Festival 2013
In 2013 tall ships from around the world will embark on an exciting journey to Australia to celebrate the centenary of the first entry of the Royal Australian Navy's Fleet into Sydney Harbour.
The International Fleet Review will take place on Saturday 5 October 2013 and will include a moving line of Naval and civilian vessels on Sydney Harbour supported by formation fly-pasts by fixed and rotary wing aircraft, naval displays and demonstrations, naval gun salutes, dragon boat races and naval band performances. The day will culminate in a spectacular evening of pyrotechnics and a light show on the harbour.
Australian and International Tall Ships will visit Fremantle, Adelaide, Melbourne and Hobart before gathering in Sydney on 5 October 2013. The Tall Ship Fleet will depart Sydney on 10 October 2013 and race to Auckland, New Zealand.
Tall ships are currently seeking crew for voyages to Australia and between each port. Over 1,000 berths are available for crew of all ages to join the fleet for seven to fifteen day voyages. Take a holiday with a difference - learn to sail a square rigged tall ship and set sail for the adventure of a lifetime. No sailing experience is required.
Find more information on festivals in Fremantle, Adelaide, Melbourne, Hobart, Sydney and Auckland or register now to receive updates or learn more about opportunities to join the tall ship fleet for the adventure of a lifetime!
_______________________________________________________________________
Tasmania's incredible World Heritage values realised! From The Wilderness Society, 28th of June, 2013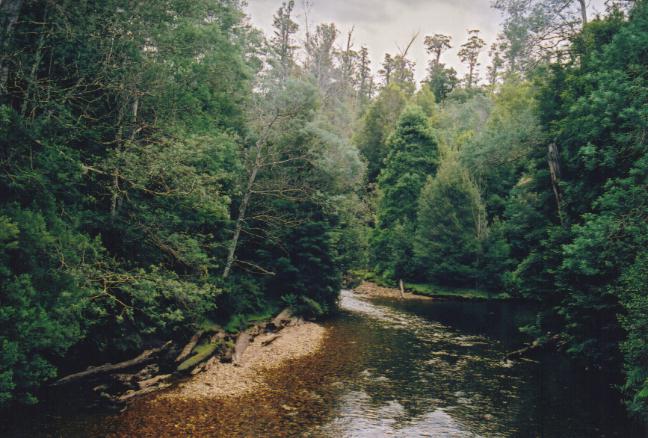 It has taken thousands of dedicated people, thirty years, and one historic agreement, but on Monday in Cambodia, the World Heritage Committee declared that some of Tasmania's most loved forests will be protected as our World Heritage. This is the highest global recognition for environmental value; a spectacular and globally significant conservation outcome, and the first permanent forest reservation resulting from the Tasmanian Forest Agreement.
The 170, 000 hectare extension will include the Picton, Styx, Weld and Florentine Valleys, Butlers Gorge, and the Great Western Tiers - places that have been sites of contention for thirty years. You have marched with us through these valleys, and stood up in support of these magnificent forests. You have rallied, emailed, and lobbied. Some of you stood in front of bulldozers, and were arrested for your stand. You have spoken, and you were heard.
This is your moment.
This conservation outcome is the first of many to be delivered from the Tasmanian Forest Agreement, and it is the first time in a quarter of a century that the protection of these forests has been supported by the timber industry and union movement. Without this support, these forests would not be protected.
With your help, we will continue to work through the Tasmanian Forest Agreement process to ensure that the forests promised for permanent protection all over Tasmania - icons such as Blue Tier, Bruny Island, the Tarkine, and Weilangta - are secured in new reserves of the next two years.
We have stood together for our forests, and seen them granted the recognition and protection they deserve. Thank you.
Above picture: Tasmania, Styx river in Styx valley. In the valley of the Styx grow the Eucalyptus regnans, the tallest of all flowering plants. There are also ancient tree ferns and 1,000 year old myrtles. The Eucalyptus regnans can be seen rising high above the other trees at the rear of the photo. The Eucalypts are useful for wood pulp and (in 2001) the forest was being systematically clearfelled. Photo by and courtesy of T Taylor.