May 10 - 16, 2015: Issue 213
The Palm Beach & Whale Beach Association Inc.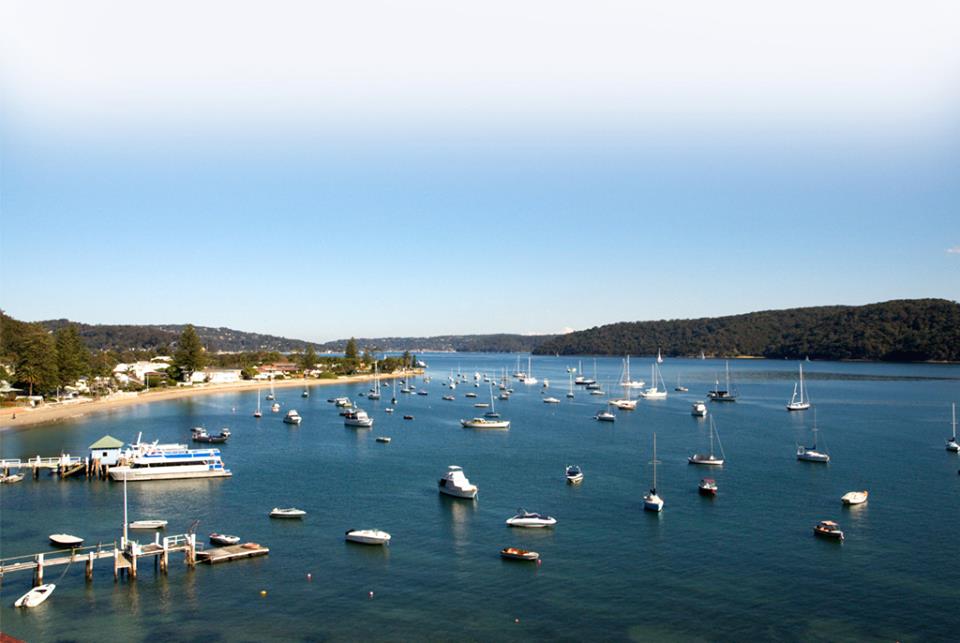 The Palm Beach & Whale Beach Association
Website: www.pbwba.org.au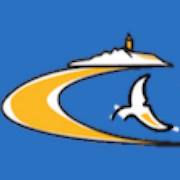 Community organisations have always formed a part of Pittwater, from the formation of the Progress Association at Bayview, which called for the establishment of the Bayview Wharf long before it was built in 1900, to a similar organisation of local citizens at Newport which repeatedly requested improvements to roads, to the preservation of beautiful areas or even single trees or on safety measures for residents and visitors alike, our Progress Associations, as they began when Pittwater was still a rural idyll, to their development into suburban Residents Associations, hold as core values and raison d'etre the preservation of what we all love Pittwater for, her environment, her green spaces and the safety of people and visitors. Individual residents concerns remain a focal point for these Associations and when something is going wrong, such as inappropriate development or a drain that is flooding properties, the forums of local associations are where one voice becomes many.
Generation after generation and sustaining a dynamic and engaging attention on where there are gaps in local, state and federal bodies functions and responses, the formation and continuance of these organisations ensures a watchful eye is kept on the needs of our community and each person in it.
This week we are privileged to share a small insight into one of these vanguards for common sense, locality beautification, maintenance and restoration, and when required, guardians of what they are, in essence, Keepers of.
About The Palm Beach & Whale Beach Association
The Palm Beach & Whale Beach Association is a not-for-profit, non-political organisation of volunteer owners and residents who are passionate about keeping our area unique, and keeping the local council and state government honest. Our main function is to preserve and enhance the natural beauty of the area and protect its residential amenity. We do this through communication with Pittwater Council regarding development and building applications, making submissions on relevant issues and being represented on various local government and other committees.
We encourage members of the community to become involved in helping to preserve our beautiful peninsula, and sign up for association membership. Click here to become a member of the Association or find out about membership.
The Committee meets every first Monday of each month from 7 p.m. at the Pacific Club. All members of the Association are welcome to attend any meeting of the Committee.
History
The Palm Beach & Whale Beach Association Inc. is one of the Peninsula's oldest community organisation, originally being called The Palm Beach Progress Association, and established in 1918. In 1944, it became the Palm Beach Association, and in 1998 it amalgamated with the Whale Beach Preservation Society, finally becoming The Palm Beach and Whale Beach Association Inc. in 2005.
Early progress included lobbying hard for polling booths in Palm Beach in 1920, paying 26 pounds and 3 shillings for repairs to Sunrise Road in 1922, and most importantly, in 1925, proposing that the strip of land from Pittwater to Ocean Beach be dedicated as a public park, subsequently named Governor Phillip Park; this was accepted by Council and it is something the association has fiercely guarded ever since.
More recently the Palm Beach & Whale Beach Association was the hub for community groups and individuals protesting the commercialisation of Barrenjoey headland. The Association has also successfully lobbied against off-shore sand mining, to overseeing and negotiating numerous Palm Beach and Whale Beach management plans in the interests of preserving our unique environment and community, the Palm Beach & Whale Beach Association.
The Palm Beach peninsula, Pittwater and Whale Beach areas are magnificent, signature landscapes of the NSW coastline. The Palm Beach & Whale Beach Association (PBWBA) works to help keep them that way.
Achievements
These include:
Held public meeting to protest commercialisation of Barrenjoey Headland
Actively involved in reclamation and planting of sand dunes
Successfully lobbied against off-shore sand mining
Helped prevent establishment of Club Mediterranean Resort in Governor Philip Park
Prevented redevelopment of roundabout on Palm Beach Road (saving scarce parking spaces)
Successfully lobbied with local residents against Whale Beach Plan of Management
Held public meetings to rally against senior living developments in Palm Beach
Arbitrated between Iluka Road residents and Council
Influenced a change in the Plan of Management for Barrenjoey
Saved Barrenjoey from commercial development.
Delivered multiple submissions to Governments, Councils & other authorities on subjects including Council Amalgamation, resolving land tax issues, setting of rates, valuations and land tax, heritage, Palm Beach Wharf and many more
The Committee
PRESIDENT - Richard West
VICE-PRESIDENT -Stuart Taylor
TREASURER & PUBLIC OFFICER - Stuart Taylor
SECRETARY - Janette Davie
TOWN PLANNING & ENVIRONMENT - Merinda Rose
TOWN PLANNING - Bruce James
COMMITTEE MEMBERS - Janette Davie, Dr John Giblin, Ian Kennedy OAM, Susie Kennedy, Bryce Ross-Jones, Jeff Skebe, John Warburton, Storm Jacklin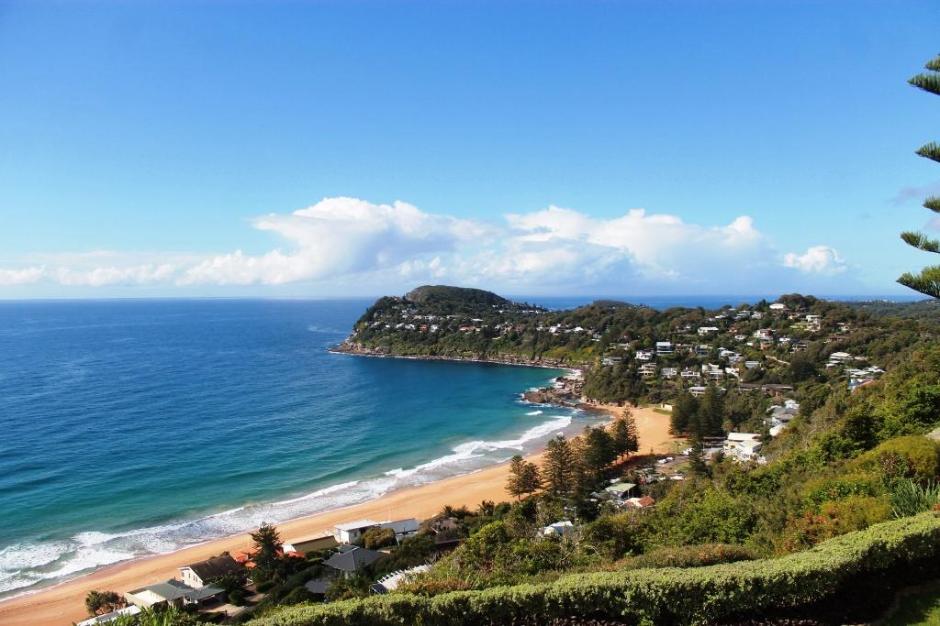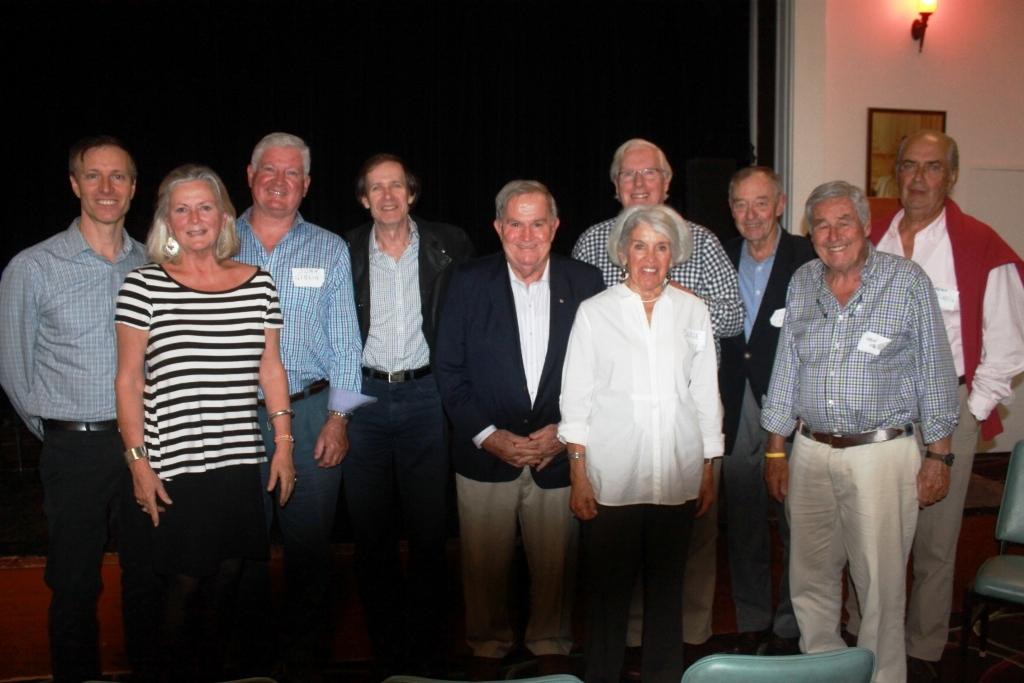 The Palm Beach & Whale Beach Association Committee at 2015 AGM:
PRESIDENT: Richard West AM
VICE-PRESIDENT: Stuart Taylor
TREASURER & PUBLIC OFFICER: Stuart Taylor
SECRETARY: Janette Davie
TOWN PLANNING & ENVIRONMENT: Merinda Rose
TOWN PLANNING: Bruce James
COMMITTEE MEMBERS: Janette Davie, Dr John Giblin, Ian Kennedy OAM, Susie Kennedy, Bryce Ross-Jones, Jeff Skebe, John Warburton, Richard West, Storm Jacklin