December 12, 2021 - January 22, 2022: Issue 522
Community demands demerger in Inner West Poll: Call for newly elected councillors to support communities to have their say on forcibly amalgamated councils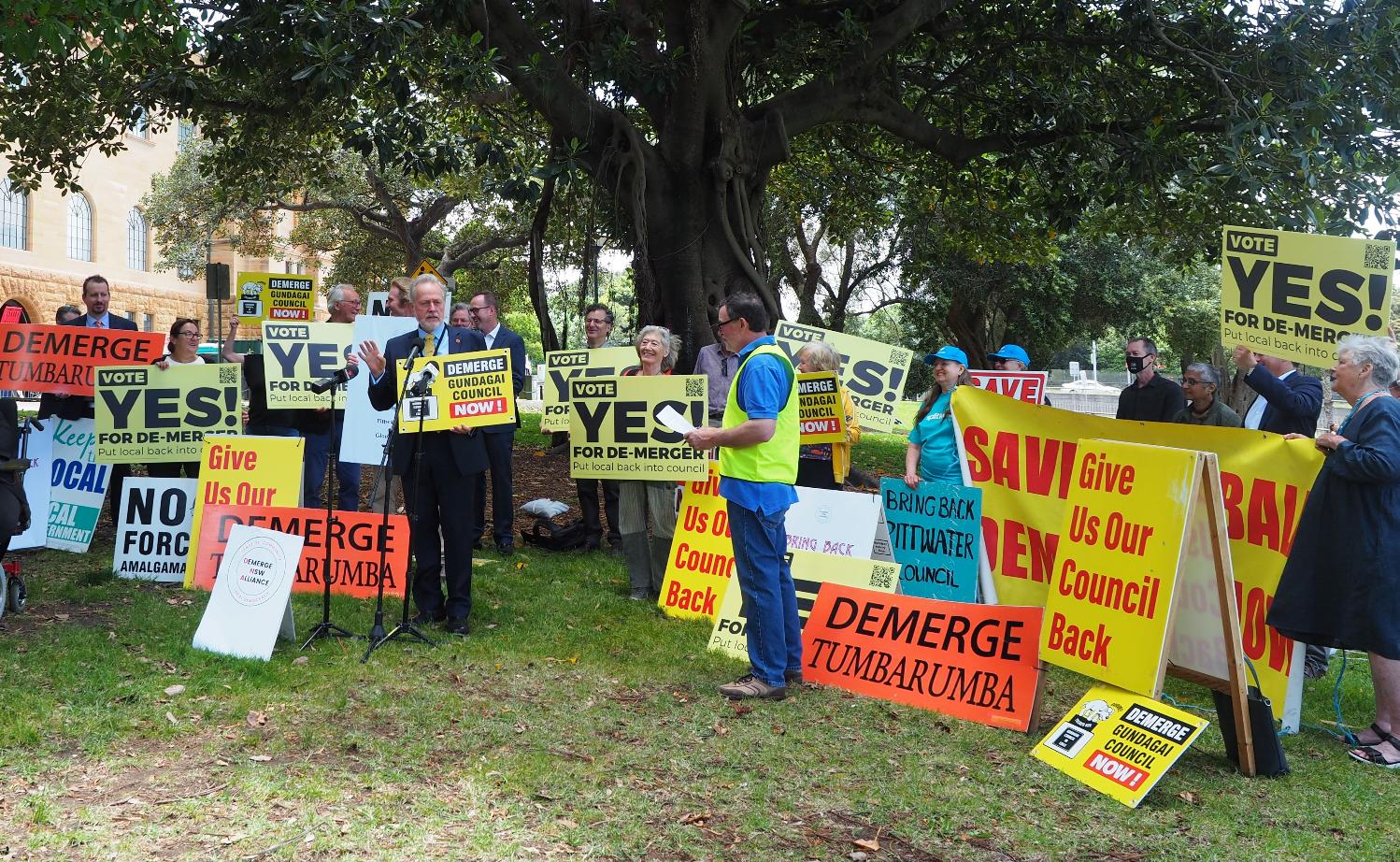 December 24, 2021
The results are in: communities want their smaller, local councils back.
Demerge NSW Alliance (DNA) coordinator and Bombala resident Grantley Ingram, today said that with the final count completed, 65,126 (62.5 per cent) of Inner West voters have said YES to demerge and re-establish the former councils of Ashfield, Marrickville and Leichhardt.
In all six pre-polls, Ivote, postal declaration votes and 53 of the 56 polling booths, residents voted YES to de-amalgamation with more than half the polling places recording results above 60 per cent, Mr Ingram said.
The other surprising fact was the high level of participation, with 97 per cent of voters taking part in the non-compulsory poll, he said.
"The community does care about local government," said Mr Ingram.
"This is a stunning result and shows that the communities are not happy with the large council."
Inner West Residents for Deamalgamation spokesperson Pip Hinman paid tribute to the area's grassroots demerger campaign.
"This was a powerful community campaign across the Inner West," said Ms Hinman, a DNA supporter.
"The incoming council must respect the vote and prepare a strong case to put to the NSW Government.
"The Local Government Act allows for councils to demerge.
"The NSW government must respect the democratic choice of those living in the Inner West and it must pay for the demerger."
Retiring Inner West Councillor Vic Macri, who was instrumental in getting the last council to agree to a poll, welcomed the outcome.
"It was really pleasing to see the community finally able to have their say on the amalgamation," Mr Macri said.
DNA believes the Local Government Minister should respect the communities' wishes and, when a council proposal is received, apply the law and move to demerge.
Mr Ingram added that the Inner West poll sent a powerful message to newly-elected councillors and the NSW government ahead of by-elections early next year.
"Our supporters in merged councils across NSW believe, if given the chance to vote in a similar poll, that there would be a similar result in their councils," Mr Ingram said.
Brian Halstead President of Save Our Councils Coalition (SOCC) added: "New councillors across the state must support a poll to give communities their say.
"This democratic right was denied in the forced mergers, and can only be corrected by polls in all merged councils"
At the November 2021 Launch of of DNA Former Pittwater councillor Sue Young told the gathering that she and her colleagues had been dismissed "disgracefully, undemocratically and against the wishes of the majority of our community".
"I believe since then, our community has lost its sense of community, our sense of belonging and we no longer have as much representation as we had in the past.
"I am here for the long haul. It took us just over 20 years to get Pittwater Council and … we were the last council (created) in NSW when we separated from Warringah Council.
"Now we have been forcibly merged back in as well with Manly. We have three into one and it's an absolute disgrace. It has been completely undemocratic."
Protect Pittwater President Bob Grace said the outcome of the Inner West poll is "terrific news".
"Finally we've seen a council with the guts to give it's community a say and they've spoken loudly with a high participation rate and majority for demerging," Mr Grace said.
"People in Pittwater want a demerger too and should be given a chance with a demerger poll.
"This massive council is a disgrace. Pittwater councillors can be outvoted on any motion affecting our area. We must have Pittwater Council back."
DNA will continue to pursue this issue at the forthcoming by-elections unless the NSW government addresses the dissatisfaction in the merged councils illustrated by the Inner West poll result.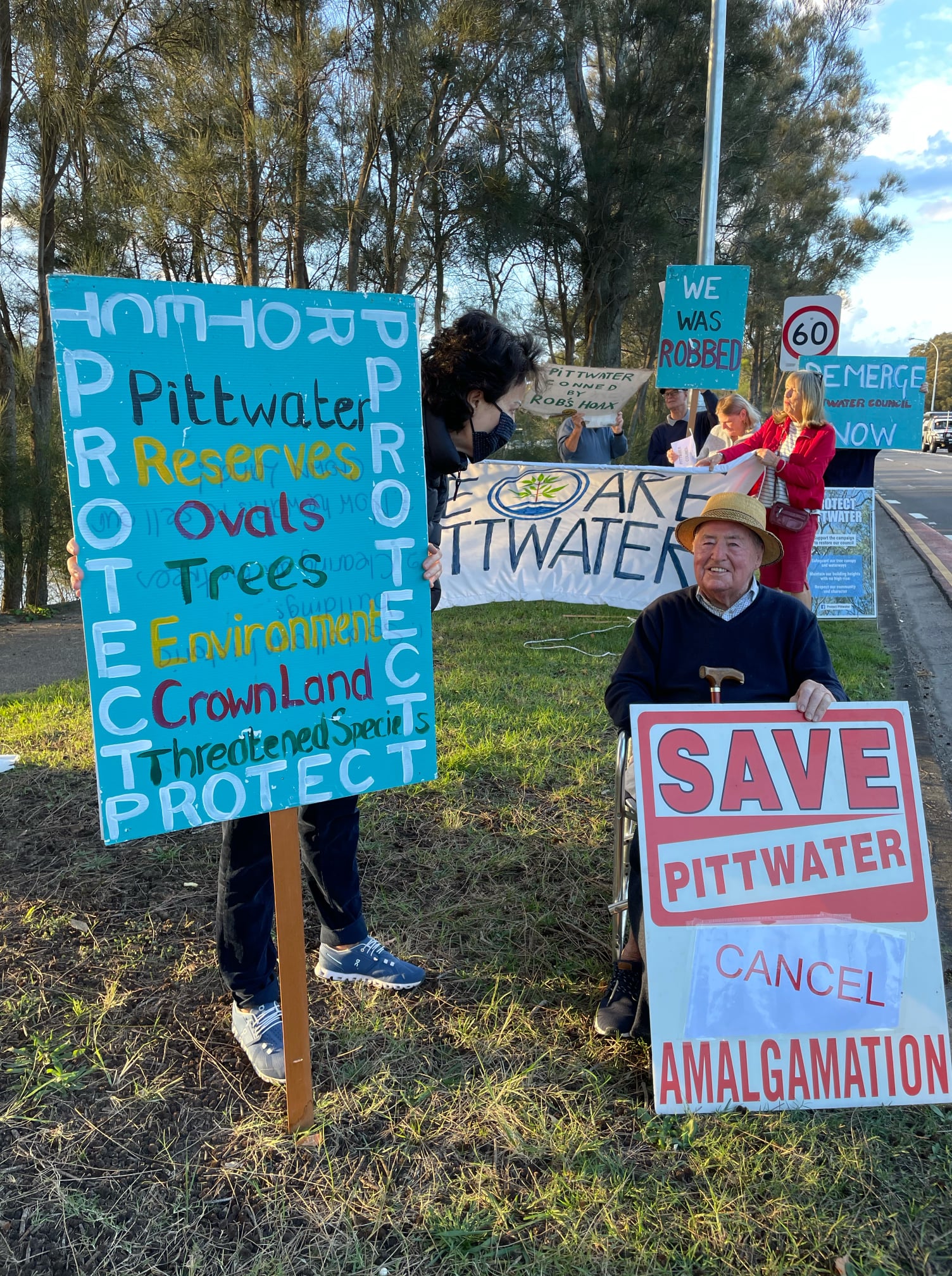 Bob Grace, president of Protect Pittwater. Photo supplied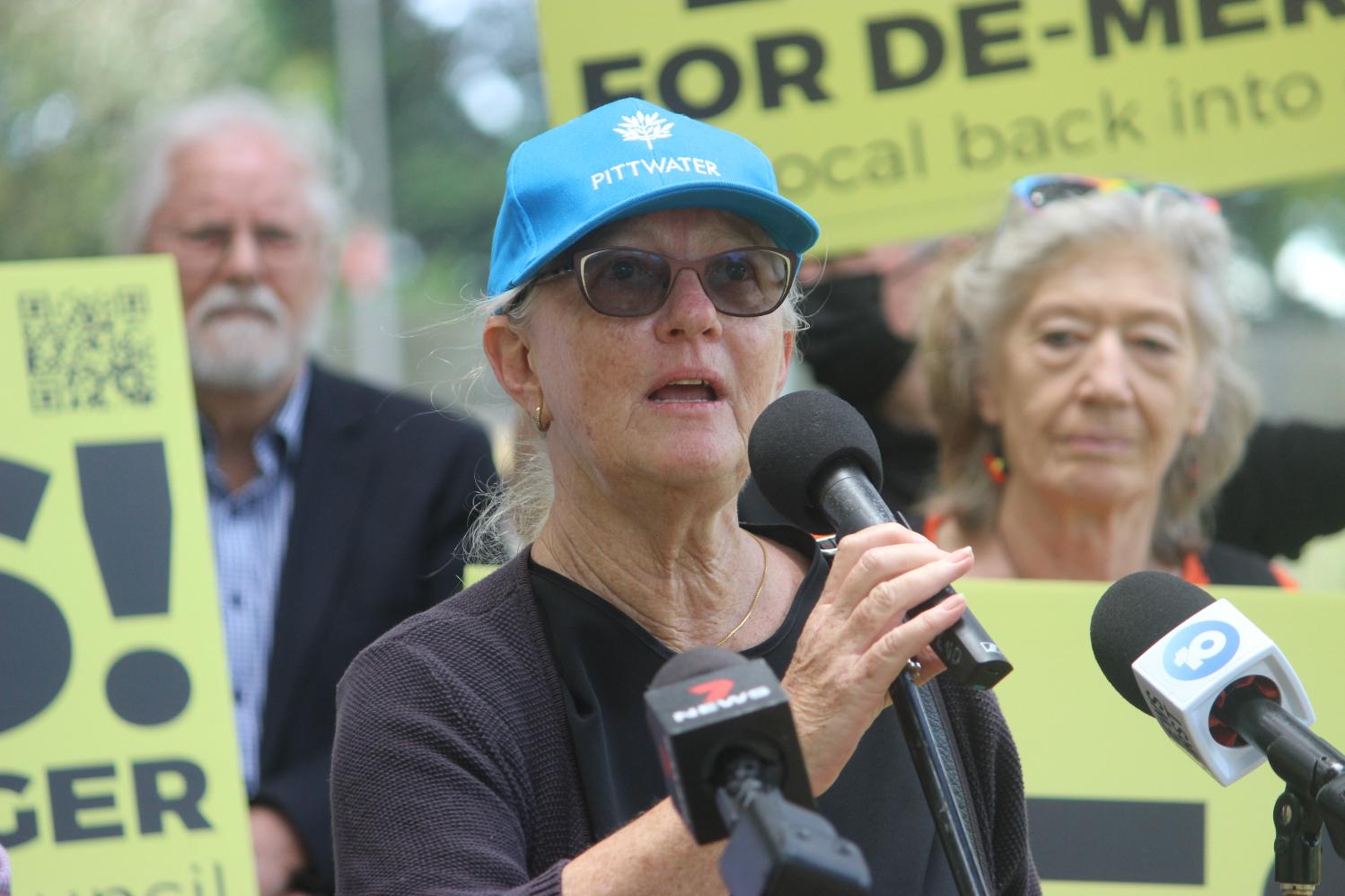 Sue Young at Demerge NSW Alliance (DNA) launch. Photo: Peter Boyle