January 23-29, 2022: Issue 523
Remarkable Rescue At Warriewood Blowhole: Tragic Spike In NSW Coastal Drownings Sparks Call For People To Heed Safety Messages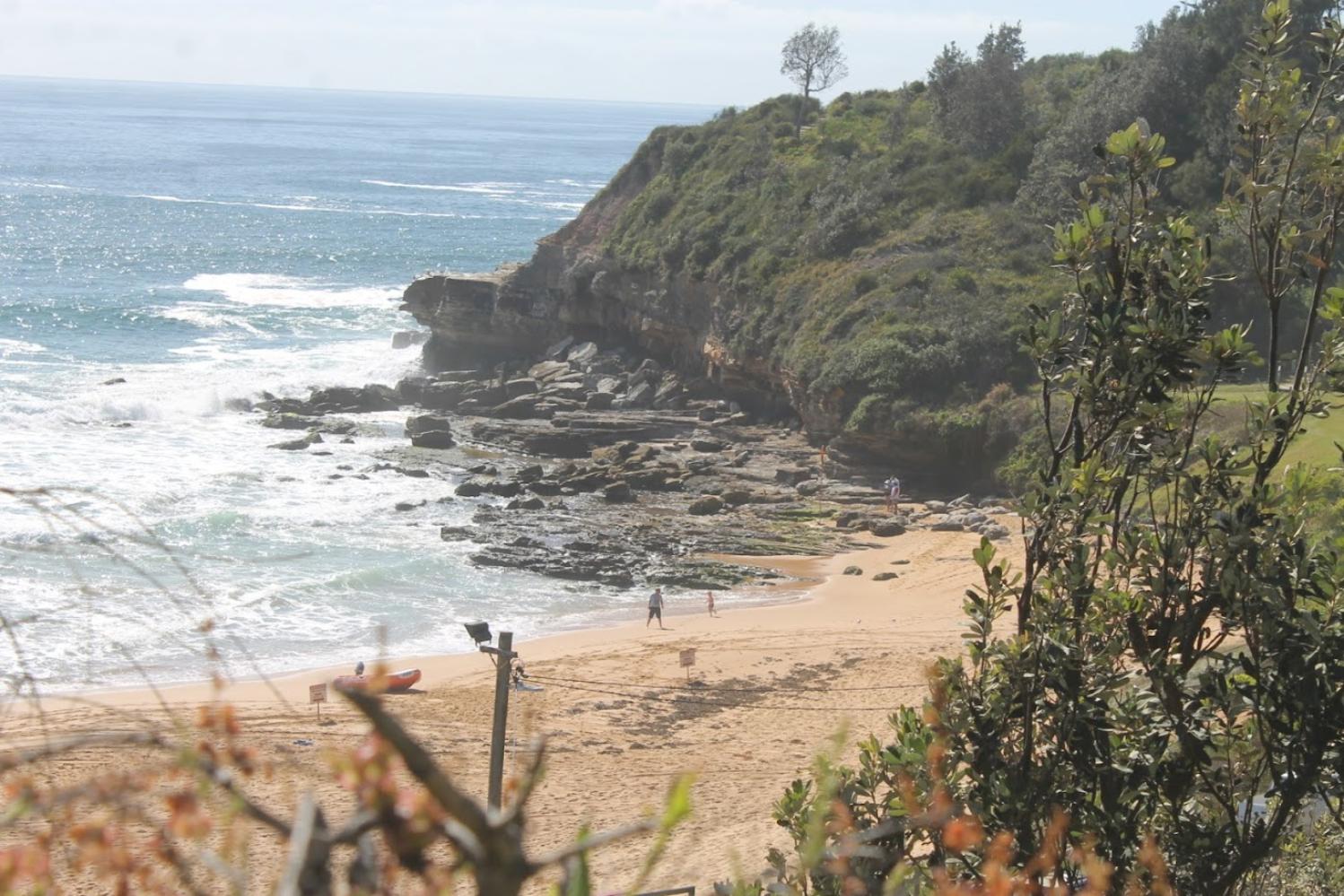 Beachgoers are being urged to take responsibility for their safety and swim between the flags, after NSW recorded an increase in the number of drownings this Summer.
Since December 1, there have been 15 coastal deaths and drownings, including three rock fisherman, which is two more than the same time last year.
Premier Dominic Perrottet is reminding the public to swim between the flags, observe safety warnings and look after loved ones when close to the water.
Australia Day is traditionally a high-risk holiday on our waterways. While our lifesavers and first responders are always vigilant, this is one of the days where more rescues and sadly drownings often occur," Mr Perrottet said.
"Whether you're at a beach, pool, river or lake, my message to swimmers is to know the risks, be aware of your surroundings and look out for each other."
Minister for Emergency Services and Resilience Steph Cooke said beachgoers can take simple precautions in and around the water to keep themselves safe.
"A tragedy can unfold in seconds on our beaches. Please supervise children, swim between the flags, wear a life jacket when required and always listen to the warnings from emergency services," Ms Cooke said.
"I want to thank the 75,000 Surf Life Saving NSW volunteers and 129 surf clubs who have worked tirelessly this summer to keep locals and visitors safe on our beaches."
Member for Pittwater and Surf Lifesaver Rob Stokes thanked the Warriewood surf club for their tireless efforts, after a difficult summer holidays.
"Tragedy has struck here at Warriewood with the death of a rock fisherman on New Year's Day. We ask all beachgoers be vigilant and make sure their trip to the beach is one to remember for all the right reasons," Mr Stokes said.
Surf Life Saving NSW CEO Steve Pearce said despite the recent wet weather, Surf Life Saving NSW has had an extremely busy holiday period across the State.
"The NSW coastline boasts beautiful beaches and everyone can enjoy them safely by checking the conditions before swimming, wearing a life jacket when boating or rock fishing and remembering that alcohol and water activities don't mix," Mr Pearce said.
Over the Australia Day long weekend last year, surf lifesavers and lifeguards rescued 815 people, which accounted for 22 per cent of all rescues recorded in the entire year.
Since July 1, there have been more than 31 coastal drownings and deaths in NSW, including five rock fishermen.
The pleas follow on from another incident on the 8th of January, again at Warriewood Beach that fortunately had a better outcome, thanks to the work of life savers.
Two teenagers were rescued from the Warriewood blowhole by a team of lifesavers in an effort the on-scene Duty Officer has described as 'what surf lifesaving is all about'.
Just after 6pm on Saturday, January 8th, two girls came running towards Warriewood patrol, who were in the process of packing up for the day, to alert them that their friends were stuck on the cliff face by the blowhole.
Lifesavers from Warriewood SLSC and North Narrabeen SLSC responded, launching Inflatable Rescue Boats (IRBs) from both clubs, while the support ski from Bilgola was also utilised.
A situational analysis of the conditions determined that the girls would need to be rescued from the water, and with the help of calm, constant communication, the lifesavers successfully extracted the pair from the rocks.
"What was really paramount about this rescue, six o'clock is when Support Operations log off for the afternoon, but there were four IRB drivers on patrol and they're trained for exactly these types of situations," Sydney Northern Beaches Duty Officer, Romilly Madew said.
"Doing it in a timely manner was critical.
Warren Young OAM: Celebrating 40 Years As A Patrolling Life Saver At Avalon Beach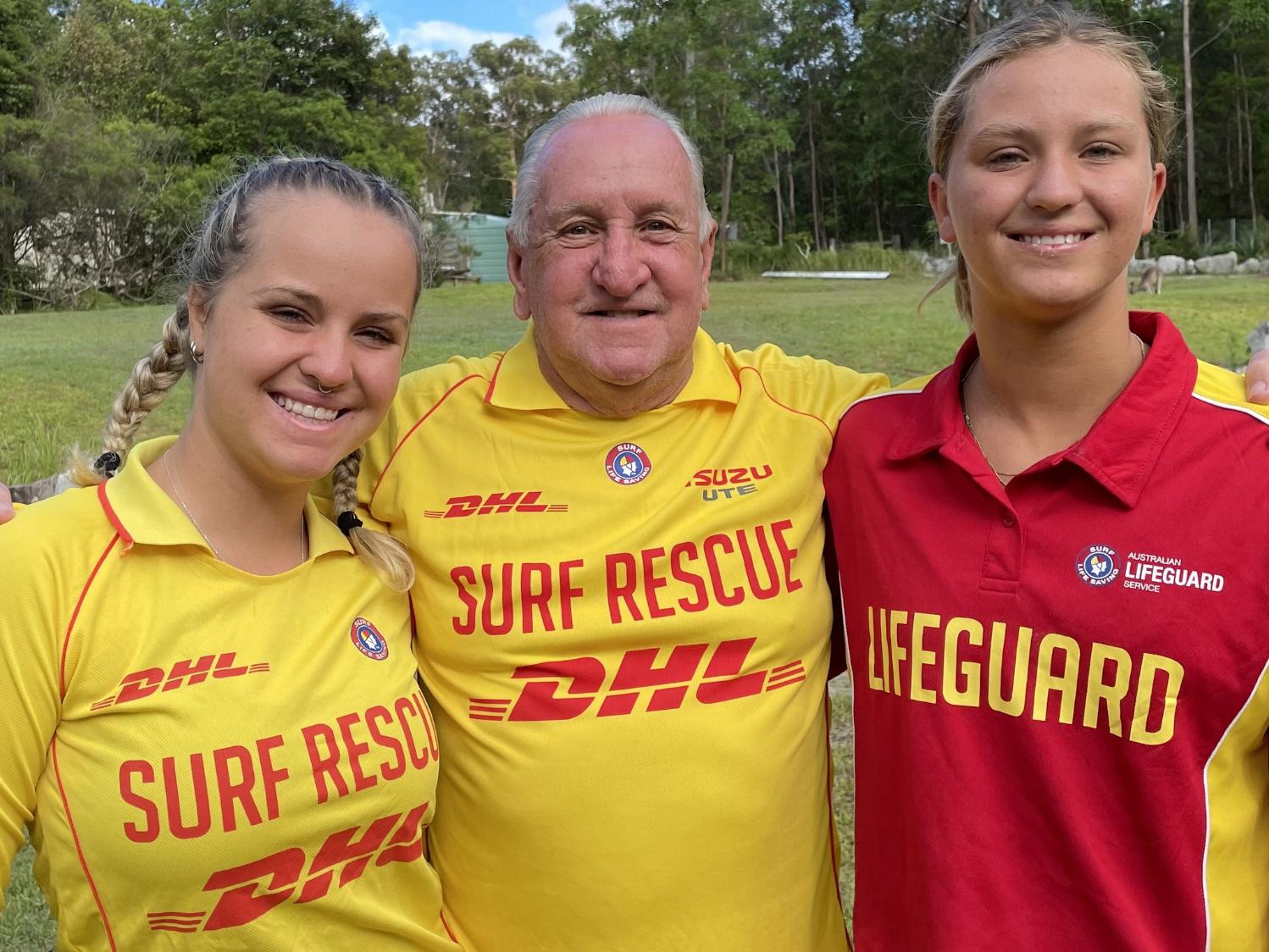 This is Ava, Grandad and Lilli. Look carefully there's a Kangaroo over Lilli's shoulder!
Pittwater is rich with people who quietly go about investing their time, energy and acumen into our community, not just in one role, but sometimes undertaking many roles and doing so, as a volunteer, not just for a year or two, but for decades.
On June 9th 2014 Warren Young was awarded an Order of Australia Medal - and OAM for 'Services to Surf Life Saving'. A read through of all he has done through years as an Avalon Beach SLSC member, where he is a Life Member, indicates this gentleman has done a great deal for many for a long time.
On the first week of January 2022 Warren realised ''40 consecutive years at the one place – it was 40 years ago this week that I did my first Patrol.''
This was also the week granddaughter Lilli, a former Avalon Beach resident and current Iluka SLSC volunteer and Australian Lifeguard Service employee was saving a kangaroo from choppy surf on New Year's Eve.
The 17-year-old lifeguard was taking part in just her fourth shift on the NSW North Coast when the near unbelievable incident occurred, startling onlookers and prompting a reaction usually reserved for the most experienced in the field.
"My work mate, Carissa, told me that she'd just seen a kangaroo jump into the water off the rocks," Lillian recalled.
"I thought she was joking, but another lady came running up and told us about it.
"My first thought was I'd go out on a rescue board, so that's what I did."
"When I got out to it, it was so out of breath," she said.
"It was a little scary but also not really – it's a wild animal so I didn't want to bring it onto the board and it be dangerous or I spook it.
"It was quite choppy conditions, so I just guided it back into the beach really."
Onlookers on the beach had gathered to watch what was happening and capture video footage of the incident, so Carissa (Lillian's fellow lifeguard) cleared space for the kangaroo to find its feet.
"It looked so relieved when it came in," Lillian said.
"Everyone was clapping and cheering, and it jumped up onto the sand and stood there for a good 45 seconds sort of staring at me. It was almost like its way of saying thank you."
See the incredible footage via ABC.
Read our interview with proud grandfather Warren Young OAM on his 40 years as part of this movement.
Careel Creek Cleaners Inspire A Way Forward For World Wetlands Day 2022 On February 2nd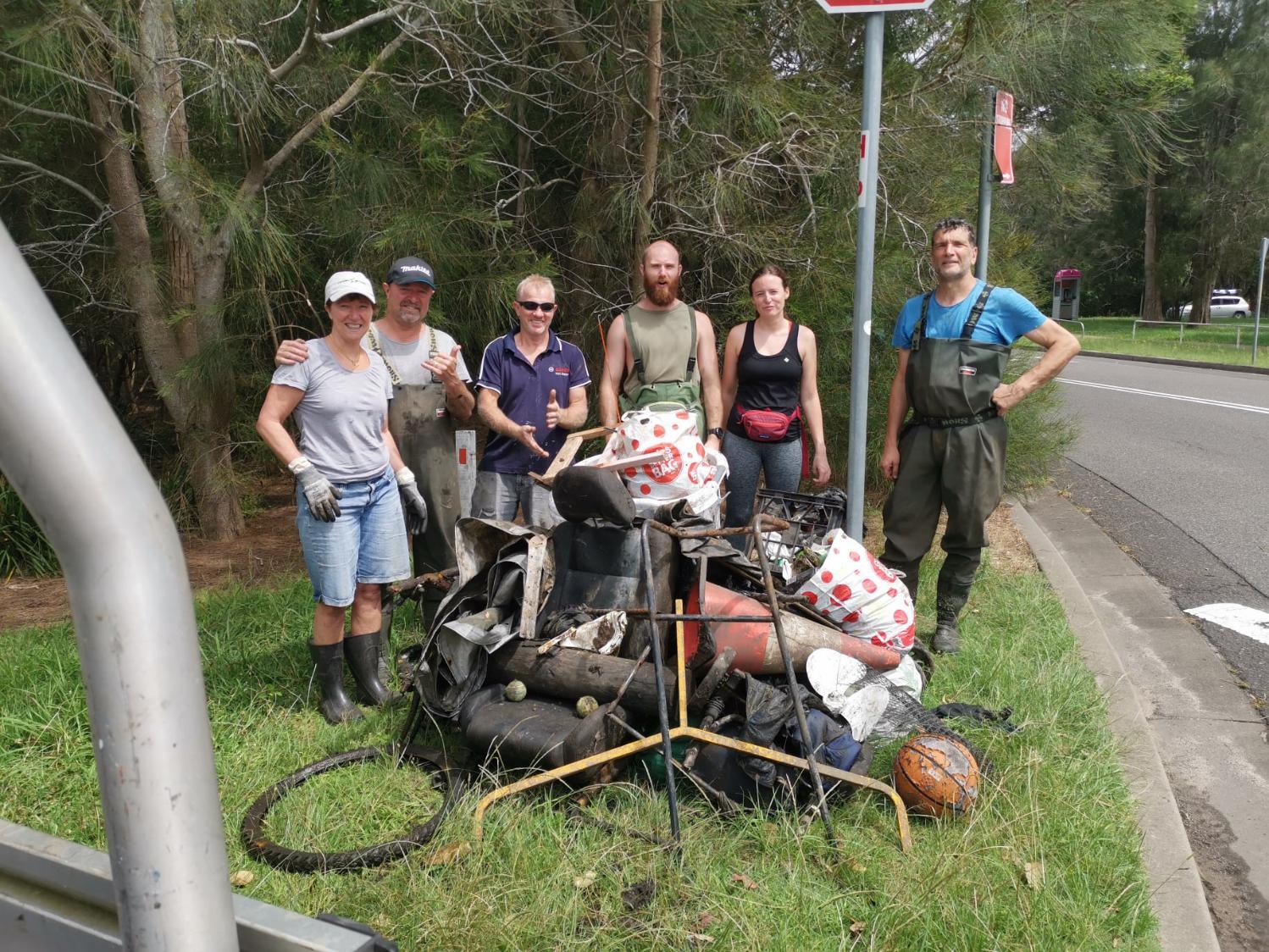 One of the great stories coming out of local community members this year actually commenced when Lionel Kools, a local Avalon Beach gentleman, spotted a long necked turtle in Careel Creek in November 2021.
Having walked this track every day taking his dog for a run the sight not only delighted him it drew his attention more and more to the rubbish he could also see in the creek.
''Everyone has a view on Careel Creek, and before committing to its cleaning, my mind had its opinion. I walked my dog along the creek every day at lunchtime, and the more I was doing the walk, the more my focus was on the rubbish. Yes, the long neck turtle was the turning point. She was the valid reason to buy a wader and jump into the water.'' Lionel explained.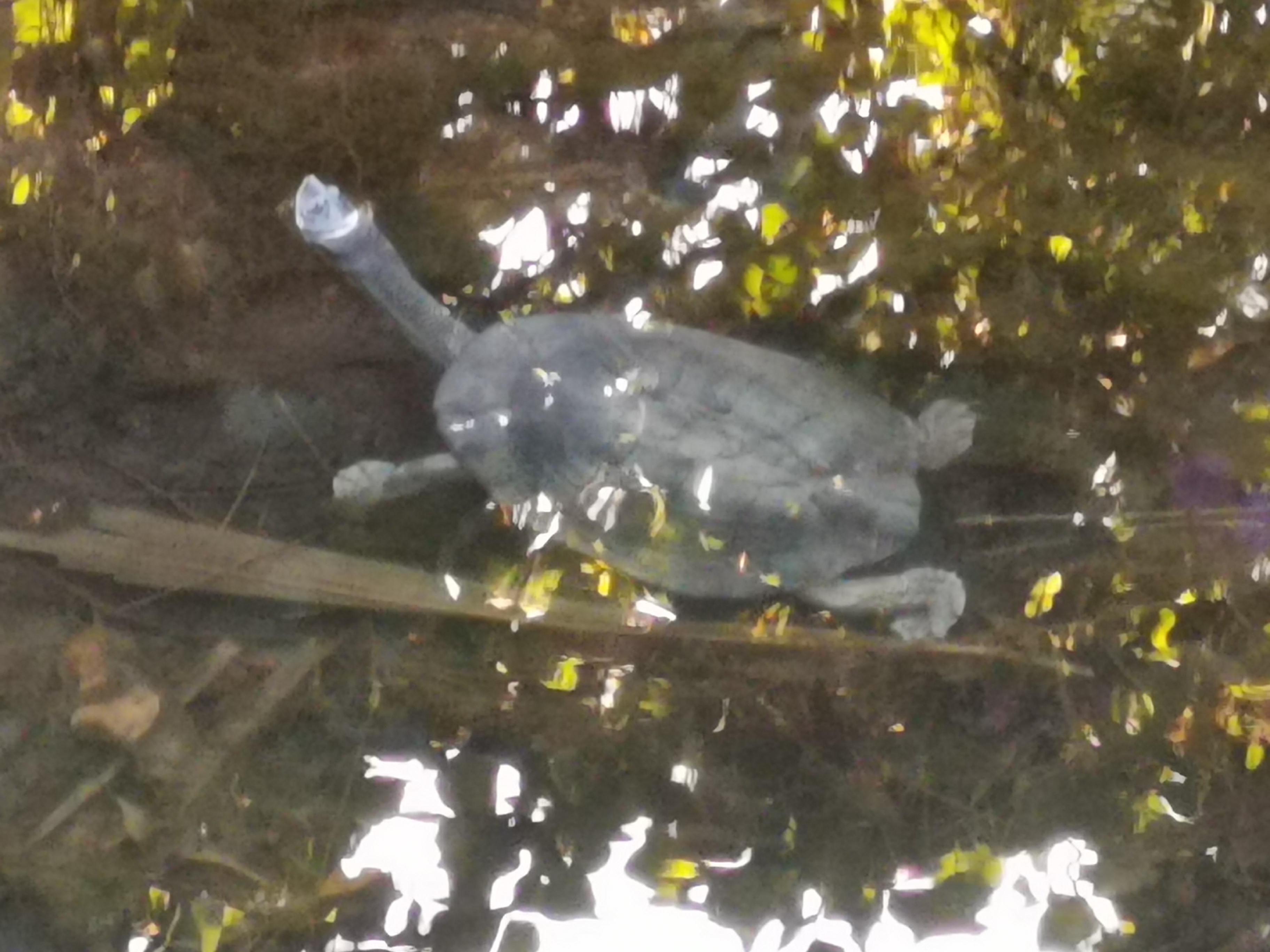 Lionel's photo of the turtle he saw in Careel Creek
Since then Lionel has been joined by other volunteers, Ken – his neighbour, Michael and Vicki Crosby, Kirsten Higgins, Tom Borg McGee and Maya Louella.
They have removed around 600 kilograms of rubbish from the mangroves behind the Careel Bay playing fields all the way to the wends behind the high school.
Choosing the time to do this, low tide, has been part of how they have done this work.
Everything from dumped furniture to bikes, signs and plastics has been removed.
They have also been fortunate to spot some of the wildlife that call this creek home. Lionel tells Pittwater Online the dusky moorhen chicks are now out and about. On another occasion they spotted a freshwater eel and water dragons – they're everywhere along the creek at present.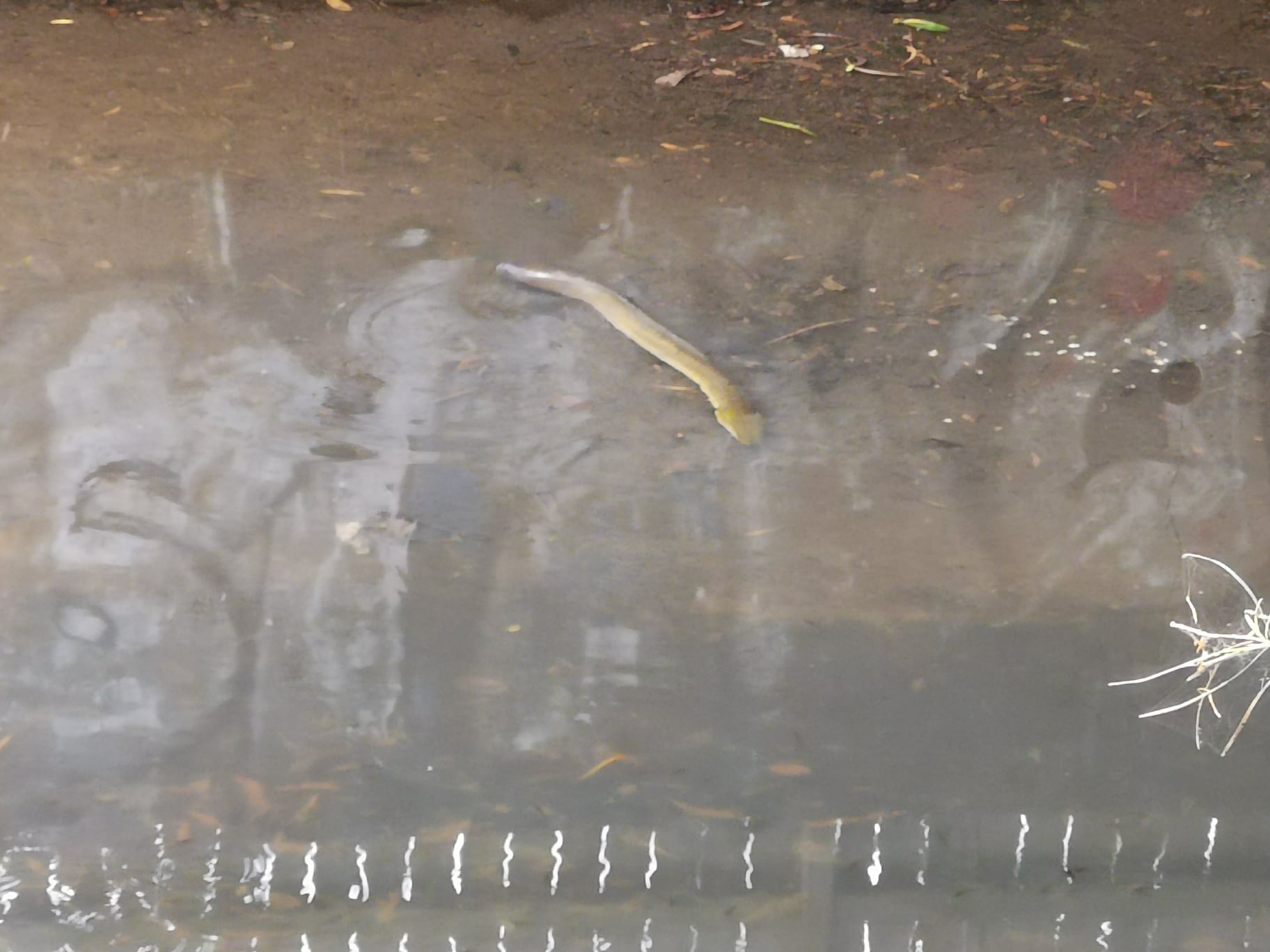 freshwater eel in Careel creek, January 11, 2022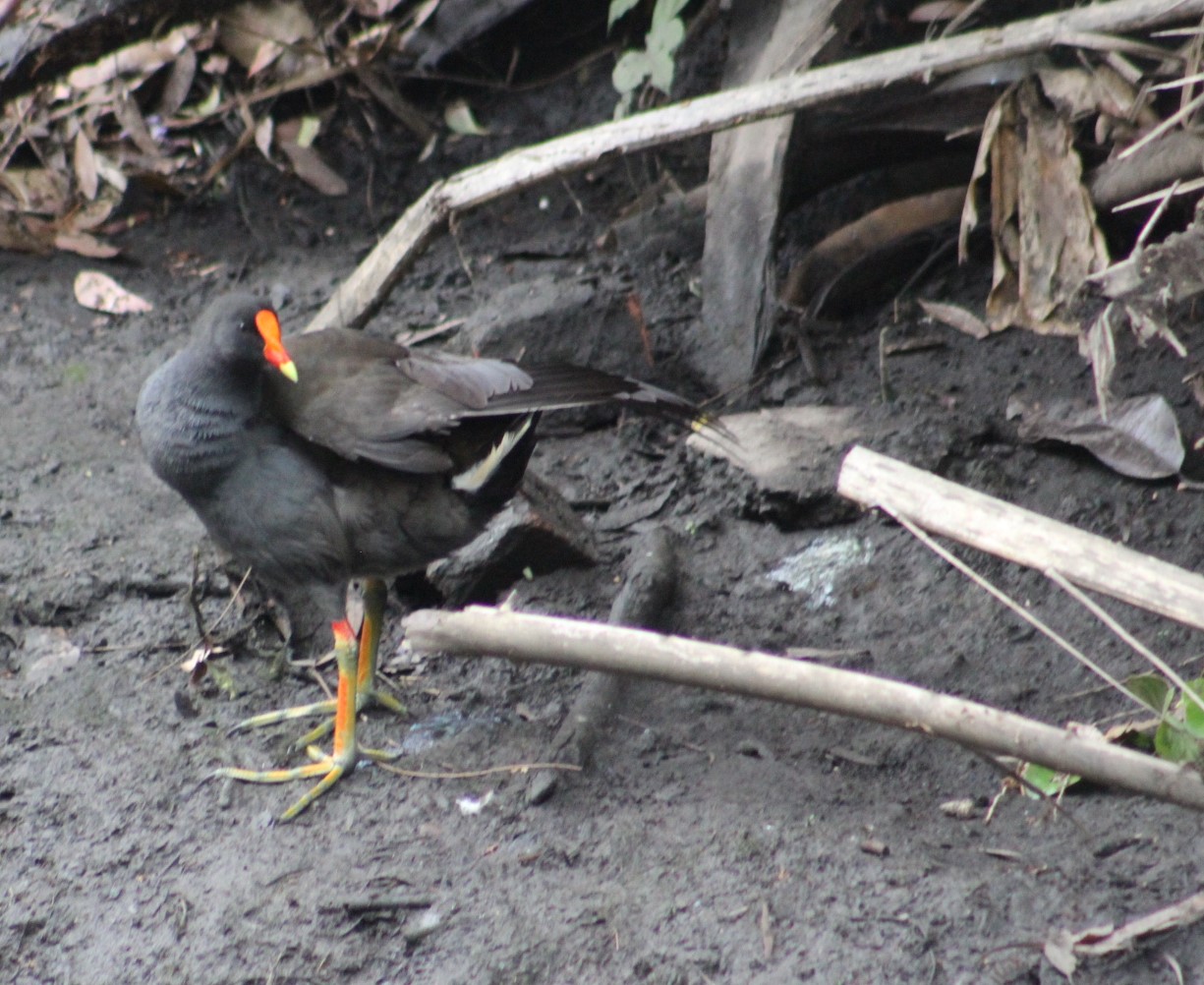 Dusky Moorhen in Careel Creek, Thursday November 30, 2021 - photo: A J Guesdon
Commencing in the first week of January this hardy group of volunteers chose one section after another along the creek. When the rest of us were cooling of in seabreezes they were toiling in humid weather amid cobwebs and tick-infested foliage, cleaning up the creek.
Lionel contacted Council to request the removal of what they pulled out with a great response from the team there and support in removing the rubbish from the points they collected it to.
To inspire younger residents he even contacted legendary skateboarder Tony Hawk who provided a message for those using the skate park and adjacent areas:
Although Lionel emphasises what they have done does not make them heroes and did not want any focus on himself and his fellow volunteers, this group of Careel Creek Cleaners have instantly become just that to the community, with masses of thanks and offers to join in made.
To this praise Lionel has said; ''I thank you for your praise, but nature is the true hero here, and the turtle has touched the soft spot in my heart just like you do as a loving community.''
Lionel states they seem to have retrieved the bulk of the rubbish from the creek now and he and his friends are happy the wildlife will now have a cleaner home to live in.
Comanche Sets A New Race Record And Wins The IMA Trophy In 2022 RORC Transatlantic Race – Former Avalon Beach And Australian Olympian Mitch Booth Skipper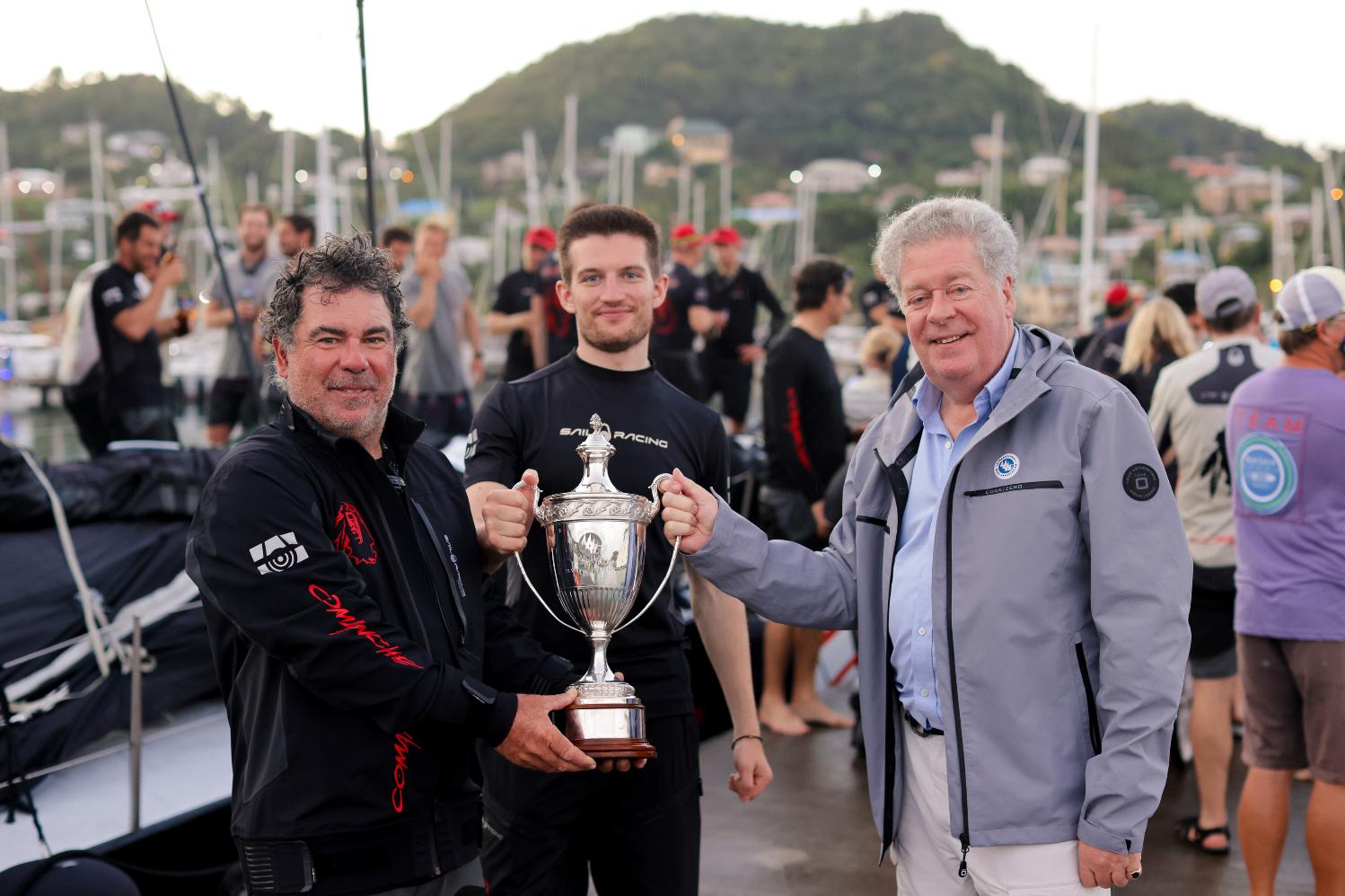 Andrew McIrvine, Secretary General of the IMA presents Mitch Booth, Skipper of Maxi 100 Comanche and Team Comanche with the fine vintage silver IMA Trophy awarded to the monohull line honours winner © Arthur Daniel/RORC
January 16, 2022:
The eighth edition of the RORC Transatlantic Race takes the competitors through the islands of the Canaries, with their reputation for large acceleration zones and big waves, before heading out across the Atlantic Ocean to a finish off Quarantine Point on the east coast of Grenada
The 30.48m (100ft) VPLP Design/Verdier Maxi Comanche, skippered by Mitch Booth, has taken Monohull Line Honours in the 2022 RORC Transatlantic Race, winning the magnificent IMA Trophy. Comanche has set a new race record for the 3,000nm race from Lanzarote to Grenada of 7 days 22 hours 1 minute 4 seconds. Comanche's new Monohull Race Record has beaten the previous race record by over two days. With the double achieved Comanche must wait to see if any of the remaining 21 teams racing under IRC can eclipse their corrected time to win the RORC Transatlantic Race Trophy.
Andrew McIrvine, Secretary General of the International Maxi Association (IMA), witnessed Comanche crossing the line and later presented the IMA Trophy at Camper & Nicholsons Port Louis Marina Grenada. Comanche's record result in the RORC Transatlantic Race is the latest accolade to a phenomenal list of achievements, including the Monohull West-East Transatlantic record, race records and line honours for the Rolex Fastnet Race, the RORC Caribbean 600, the Rolex Sydney Hobart, the Transpac and the Rolex Middle Sea Race.
Mitch Booth is Comanche's skipper. In many ways he is typical of the international crew. Mitch is an Australian and Dutch national who lives in Spain. He has won two Olympic medals in the Tornado Class, world championships in F18s and Extreme 40s, as well as excelling in offshore racing. Comanche's crew comes from 16 different nations and includes winners from the Olympics, round the world races and the America's Cup.
"Comanche is an absolute weapon in the open ocean; the benchmark in non-foiling offshore monohulls. The team are just so privileged to have the opportunity to race this boat with the full support and trust from the owners. It's just a real thrill to be on board," commented Mitch Booth. "The Comanche crew is a mix of very experienced offshore sailors, grand prix inshore sailors and a few newcomers. We are not in set roles; everyone is trimming and on the helm. We are mixing it up, having a great time. It's been really fun sailing together. Setting Atlantic records is iconic and very special. Comanche now holds records for both easterly and westerly routes."
Summer In Pittwater
2021-2022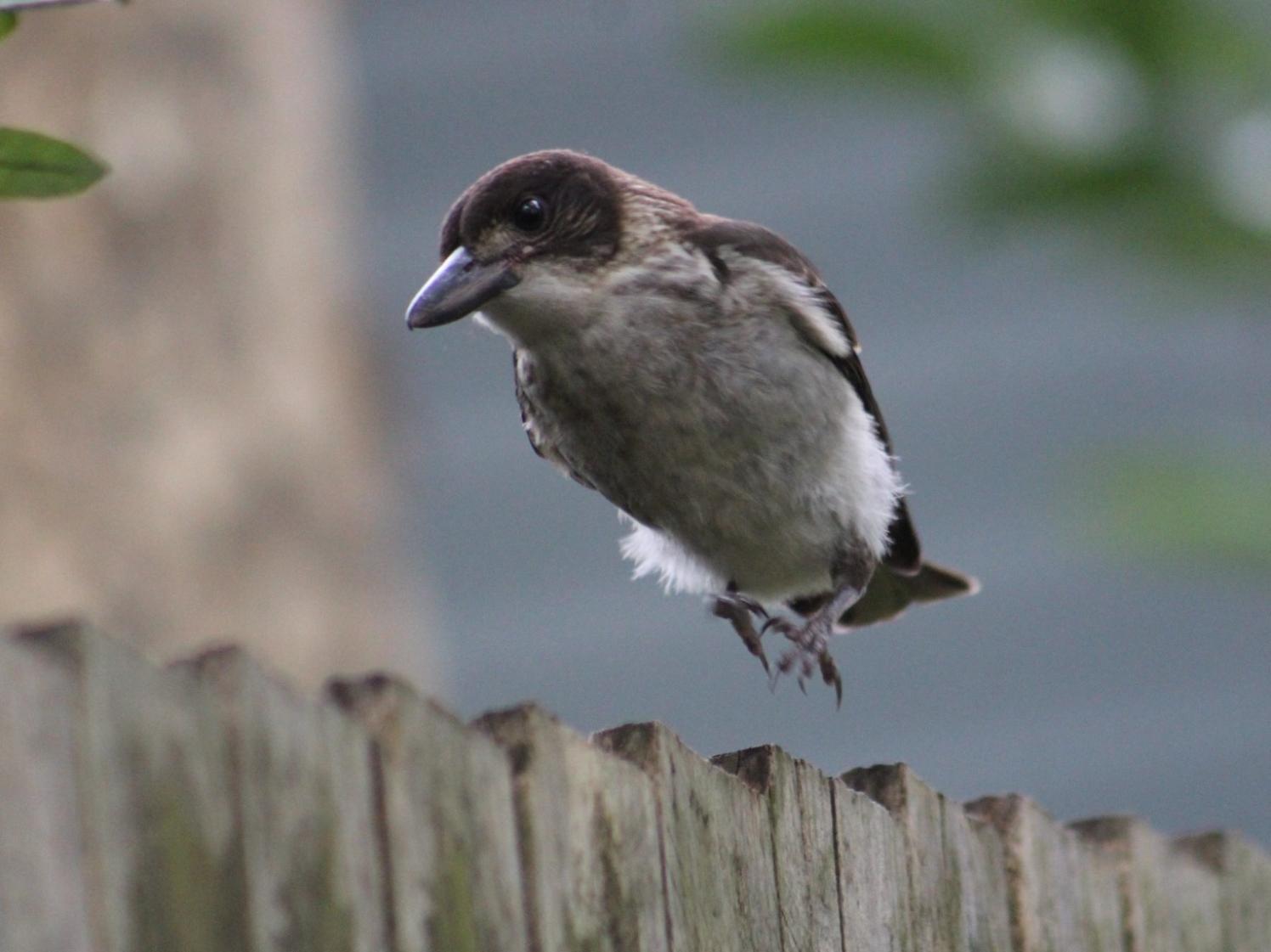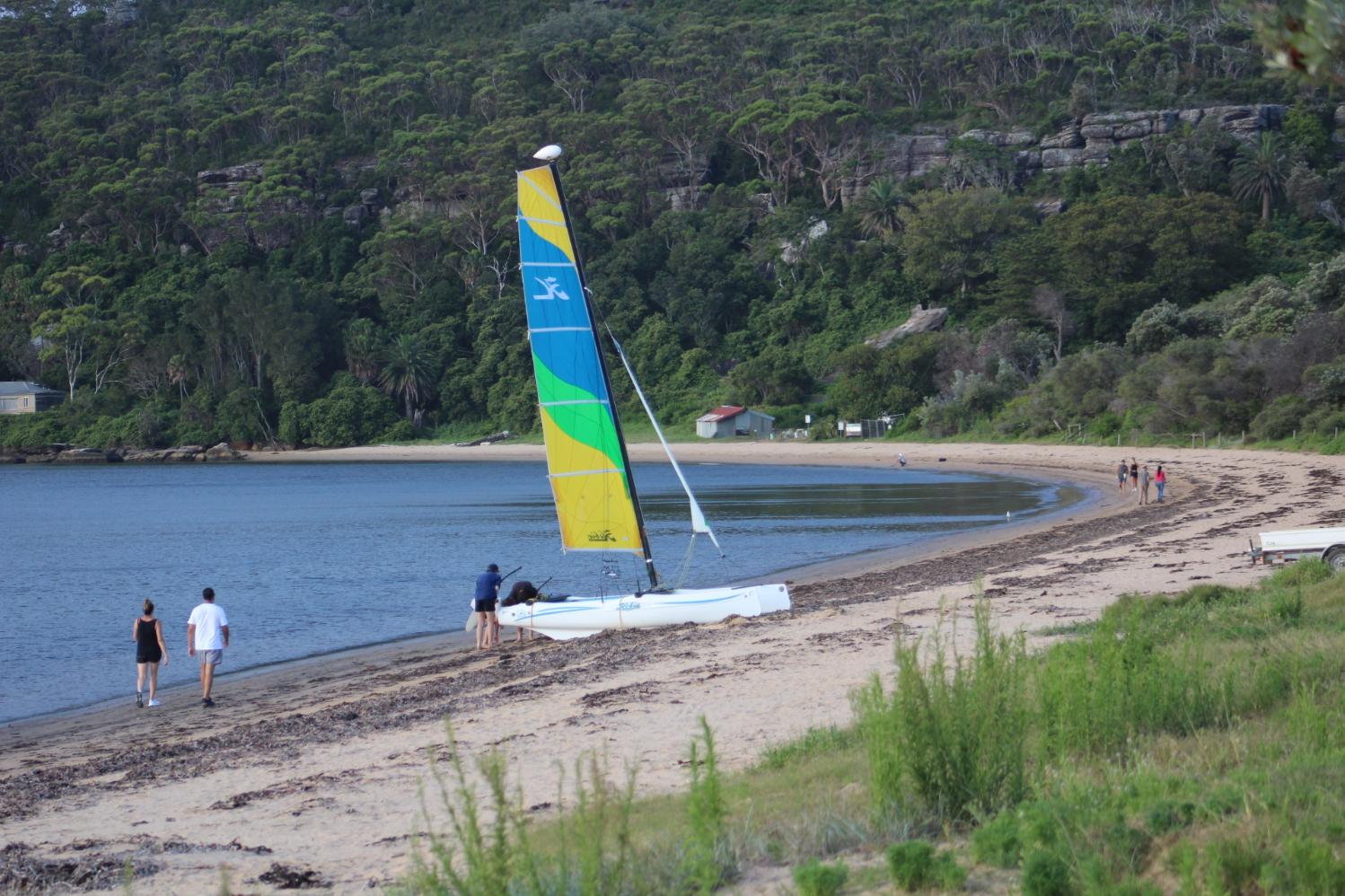 Past Features Archives (pre 2014)
Pittwater Online News was selected for preservation by the State Library of New South Wales and National Library of Australia. This title is scheduled to be re-archived regularly.
Archived Issues (2014 on) may be accessed here: pandora.nla.gov.au/tep/143700