November 21 - 27, 2021: Issue 519
Monika's DoggieRescue Calendar 2022: Give a Woofa a Chance!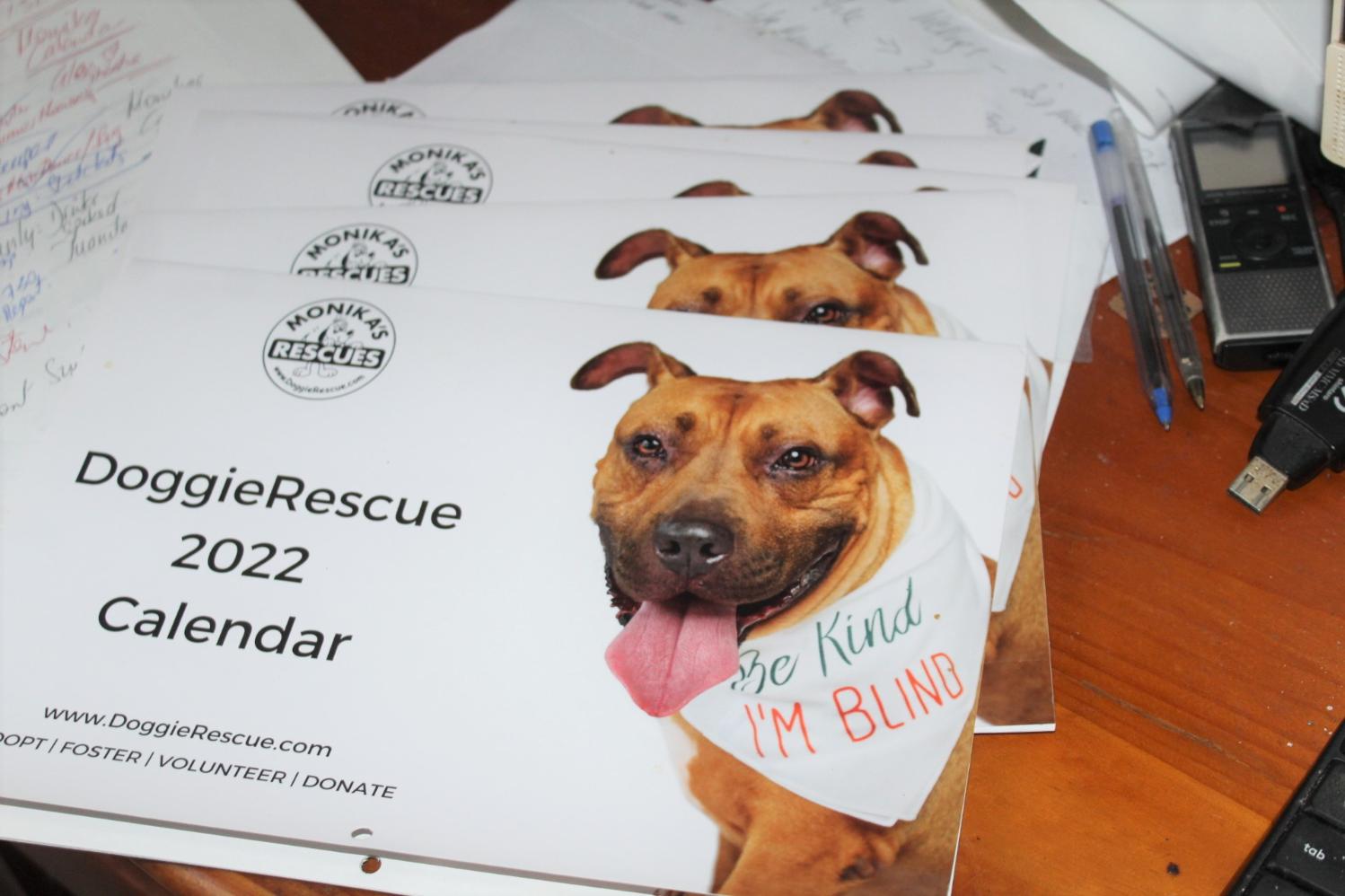 Every week when we load the pets sent in by Monika Biernacki OAM of those dogs and cats seeking a home, we say out loud 'Aren't you a darling? I hope you find a loving home gorgeous.'
Luckily all these darlings have a home at Monika's Doggie Rescue at Ingleside in the meantime.
DoggieRescue is a no kill animal shelter that's been in operation since 1998 with the primary objective of saving dogs and cats from death row in council pounds. Monika's does not place a time limit on the lives of the animals they save and are often contacted about the more difficult animals in need.
Monika's DoggieRescue's 2022 calendar is the shelters' biggest annual fundraiser and helps this great team continue to save the lives of dogs and cats on death row in NSW pounds. To date they have saved over 13,000 dogs and are home to around 100 dogs looking for their families.
Monika's DoggieRescue relies on fundraising like the calendar to keep the doors open so please help them continue to save lives by buying some for your Christmas stockings, Subbies, employees or family members this year.
We do – every year – and everyone loves that lovely bright photo that lights up the wall they put their copy up on – all year long.
This year's calendar was photographed by their volunteer photographer Dave Pigeon from The Dog's Pyjamas. Dave has perfectly captured the different faces and emotions of these resident dogs, from Bowie looking hopefully to the future with a family of his own to sad Champ who isn't sure what to do with himself facing another year without a home of his own.
Winston stars on the cover he found his way to Monika's DoggieRescue from a Sydney pound and was discovered to be blind, his bandana reminds us all to be kind to those who have extract burdens to bear. Winston was lucky enough to be adopted just before the calendar arrived!
This year's calendar features 16 DoggieRescue dogs many of whom are still waiting at the shelter for their families to come. At $20 the calendar is the perfect gift for dog loving friends and together we save more lives! Do something good for Christmas and give the gift of life.
You can grab your copy from the shelter or from the website by clicking here: https://doggierescue.com/2022calendar/
How else can you help?
Adopt a Dog
Please do not support the commercial trade of animals. Save a life. Visit www.DoggieRescue.com for details on all animals available for adoption, including photos and bios for each one.
Become a Foster Carer
DoggieRescue relies on the support of our wonderful network of foster carers. If there is room in your heart and your home to offer temporary refuge to a dog, please call us now!
Every dog placed in foster care means we are able to save another from a pound but also importantly it is incredible to see the change that foster care makes to a lost, frightened or abandoned dog.
Make a Bequest
Contact us for details about how to support the life saving work of DoggieRescue in your Will.
Make a Donation
With our shelter at Ingleside, our operating costs are formidable and we are completely dependent on private donations. Our veterinary and food bills are colossal! You can make a one off or regular contribution through the donations page on our website. All donations over $2.00 are tax deductible.
Become a Volunteer
We rely on volunteers, and there is a variety of animal care, customer service, events and specialised tasks just waiting for you! Call 02 9486 3133 or email info@doggierescue.com to find out more about volunteering.
Join the Life Saver Program
Our Life Saver Program commenced in 2009 and these monthly donations help save lives, for more information please go to www.DoggieRescue.com/lifesavers
All donations over $2.00 are tax deductible.
Spread the Word!
Tell every animal lover you know about the important work we do. We'd love your help to recruit volunteers, foster carers and find new homes for our animals. Promote our dogs and cats across your Facebook and Instagram pages. Social media is a powerful re-homing tool.
Monika Biernacki, founder of DoggieRescue has dedicated her life to the cause and established DoggieRescue.com as a registered charity, in 2001.
"DoggieRescue developed from small beginnings saving one or two dogs at a time from the local council pounds. I became aware of the desperate plight of homeless dogs and just how few have any prospect of survival. The majority were young and healthy and would have made loving family pets. We are a No Kill organisation, committed to giving as many of these dogs as we can a second chance at life".
Monika's Doggie Rescue
2 Cowan Road, Ingleside
www.DoggieRescue.com
www.facebook.com/doggierescue
www.twitter.com/monikadogrescue
www.instagram.com/monikadogrescue/

Pittwater Online News 2020 Profile on Monika's Doggie Rescue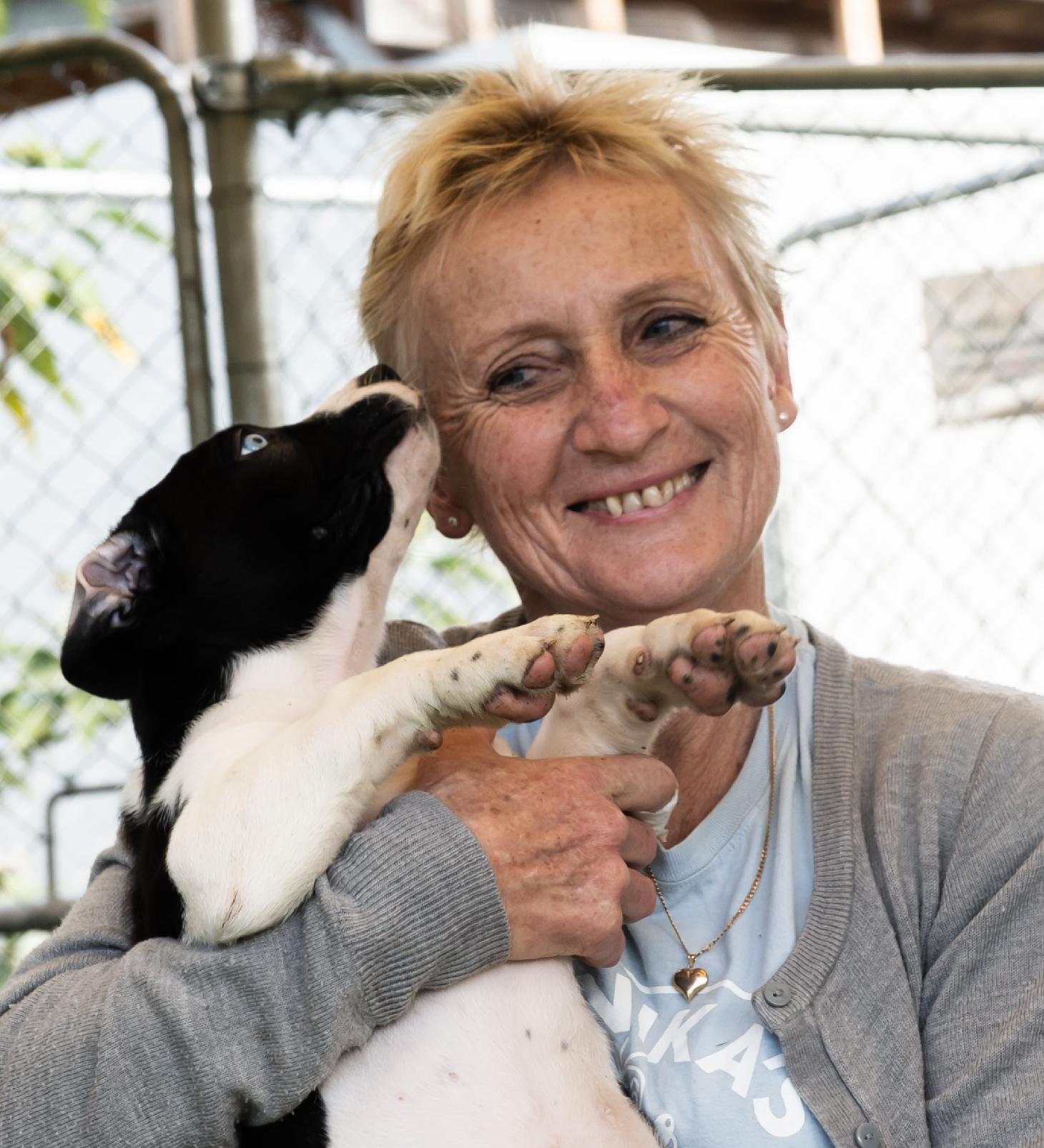 Ferrero & Monika Biernacki OAM - photo by Michael Mannington, Community Photography