inbox and environment news: Issue 522
December 12, 2021 - January 22, 2022: Issue 522
CHRISTMAS POEM.
OLD Christmas comes ! his airy steeds
The warm north winds which waft him on,
No grand yule log he bears, nor needs,
For snows and biting frosts we've none.
No howling storms his train attend,
No icy gales around him play ;
But balmy winds their wings unbend,
And sport amid his locks of grey !
No bright green holly we may twine,
His old and wrinkled brow to grace ;
But better far a wreath of vine
Will here become his merry face !
Old Christmas comes, and with him, too,
He brings a sheaf of golden grain ;
A heavy fleece of snowy hue
Finds place amid his num'rous train !
He brings the clust'ring grape that would
Suffice an epicurean taste ;
He brings the juicy pine, a food
On which the gods might love to feast !
The dainty pear, the melting peach,
The apple rosy-cheek'd; whate'er
A southern clime may yield to each
He brings, the hearts of all to cheer.
W. PORTER, Narrabri.
CHRISTMAS POEM. (1871, December 23). Illustrated Sydney News (NSW : 1853 - 1872), p. 7. Retrieved from http://nla.gov.au/nla.news-article63618420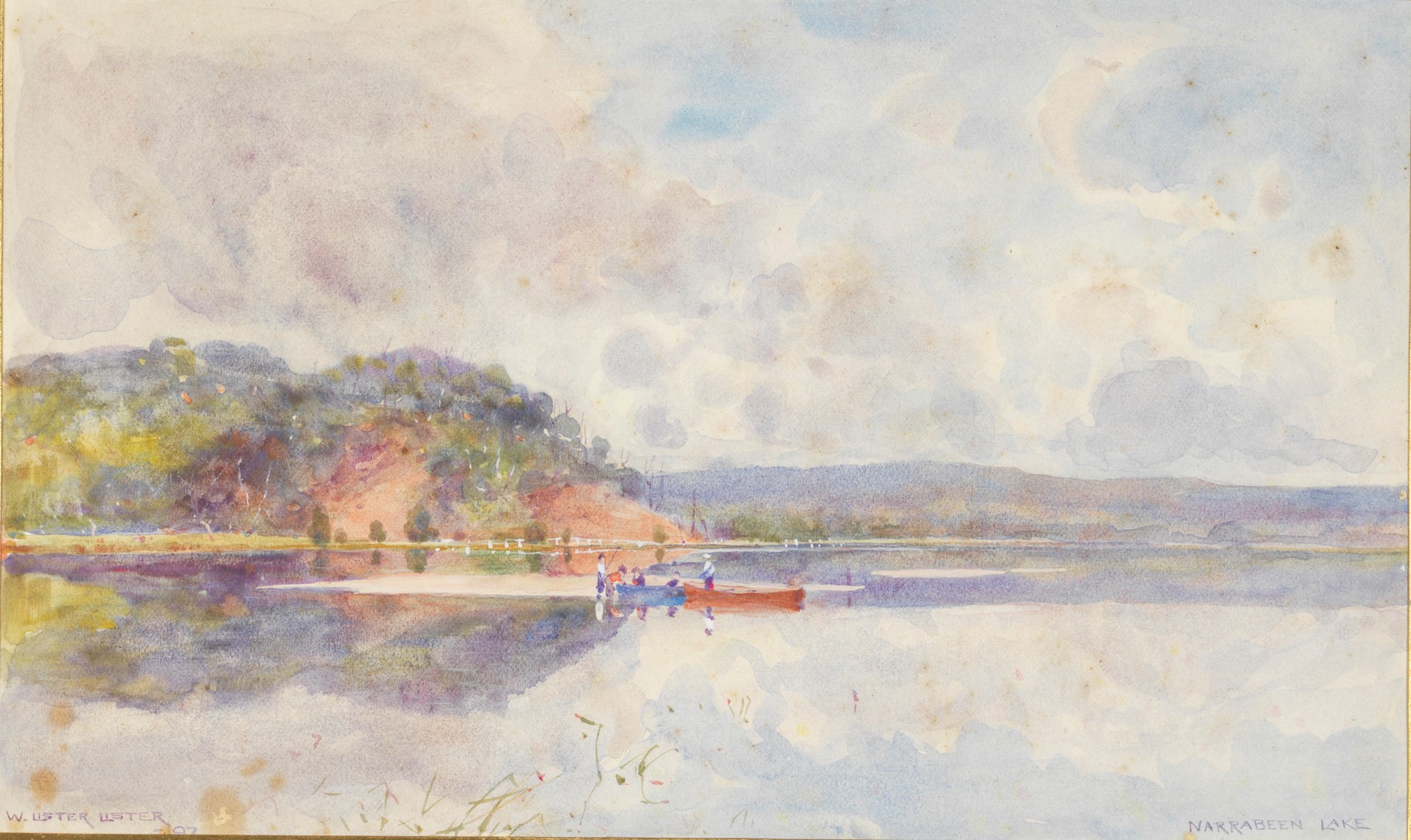 f.9 - Lister, William Lister.
Narrabeen Lake
, From: Farewell presentation album to Mr. and Mrs. Robert Brough from the playgoers of Sydney,
1897
, Item No.:e00345_0013_m, from the collections of the State Library of New South Wales.
Have Yourself A Merry Little Christmas (2021 Christmas In Rockefeller Center)
Carrie Underwood performs "Have Yourself A Merry Little Christmas" from her "My Gift (Special Edition)" album from NBC's Christmas in Rockefeller Center.

How To Host A Safe Party: Tips And Advice
For your information the NSW Police Force have listed some suggestions for you to consider when having a party or gathering. By following the advice below, you can help minimise the risks and help make your party successful, enjoyable and a safe time for everyone.
Consider how the party will be advertised. Don't use Internet, SMS or email distribution lists, online notice boards or social networking sites. If word of the party has spread, you will need to take extra preventative measures (ie. Change venue, more adult supervisors, hire a security guard, ask neighbours to notify you of any unusual behaviour).
Guest lists should be kept to a manageable size. If you are hosting a young person's party, and you are expecting a large number of people, consider asking other responsible adults to assist with supervision, or consider hiring security officers.
Consider numbering your invitations or have the guests produce their invitation at the door in order to get entry. Accompany this with a door list to ensure only those invited are allowed to enter. This is relevant for adolescent parties.
Ask your guests to ensure that other people are not invited without the host's permission.
Personally hand out invitations and let people know that it is an exclusive party, strictly invitation only. That way you can control who is at the party - the door list will help with this.
Make sure your party has a definite start and finish time, and that your guests know what these times are.
If your party is to be held in a hall or sporting facility, contact your local council or community group regarding the hiring conditions, public liability, restrictions etc. This may end up saving you money in the long run.
Go to the location beforehand and check it out. Know where the entrance(s) and exit(s) to the venue are. It is wise to avoid buildings with multiple entrances if you don't want gatecrashers.
Talk to your neighbours and give them a contact number should an emergency occur.
Find out about local noise regulations (contact your Local Council or Police if in doubt).
Lock away items that can be broken or damaged like the TV, laptop and electrical items. Also put things away that may be easily stolen such as jewellery, mobile phones, and cameras. If you can pick it up, so can others.
If your guests are under 18 years old, you can't serve them alcohol. It's an offence and the consequence is a hefty fine.
If uninvited people attend the party, ask them to leave, if they don't leave contact police on 131 444. If it is an emergency call Triple Zero (000).
Think about the party size and venue. Is your home too small? Would a hall/function centre be a more appropriate and controlled environment?
Consider appropriate lighting (particularly any dark hidden-away areas you may have).
Are there sufficient toilets so people don't go outside?
What about parking and nearby public amenities?
Where will people put their valuables when they arrive and during the party?
Allocate a lockable room for valuables and close off rooms you do not want people to use.
If gatecrashers arrive, ask them to leave. If they won't leave, call the police on 131 444 or if there is an emergency call Triple Zero (000).
Remember, you have the right to refuse entry to your property. It is an offence for people to trespass if you have refused them entry.
Have emergency numbers handy.
Locate band and speaker systems as far away from neighbours as possible, and try to keep noise to a minimum. Excessive noise is most likely to be the reason that police will be called to attend a party.
Plan a wind-down time leading up to the finish, turning down music etc.
Think about adult supervision/security for your party. Who will you use? How many?
Will you use other parents or hire licensed security officers?
If the party is for a young person, please ensure parental supervision is not about "spying" on the young people attending, but just having adults on hand to deal with potential trouble.
Make sure that the supervision is visible, as this will also deter "gatecrashers".
Be aware that it is an offence for alcohol to be served or provided to people under the age of 18.
Ensure under 18's do not have access to alcohol. Confiscate BYO alcohol from under 18's
If under 18's do consume alcohol/drugs, contact their parents and have them collected from the party
Discourage guests from bringing their own alcohol to the party as this will give you greater control over drink distribution and the amount consumed.
Should you decide to allow guests to bring their own alcohol, avoid providing open containers that can be "spiked" or used to disguise the volume of alcohol being consumed.
Supervise responsible serving of alcohol for over 18's. Consider nominating a parent or responsible adult to supervise the service or serve the alcohol so that the intoxication and behaviour of your guests can be monitored.
For over 18's parties, make sure there is plenty of alternative non-alcoholic drinks and water.
Crowd management techniques
Have only one entrance or exit to make it easier to control who attends your party. Consider how you will monitor and control this.
Don't allow people to wander around or congregate out the front of your house. Try to confine the party to a backyard, building or enclosed area as it is easier to control your guests. Avoid using front yards or street frontages as this attracts uninvited guests/gatecrashers and can cause complaints from neighbours.
Have visible supervision or security.
Take into account that many people smoke. It is best to make accommodation for this within the confines of the party venue. This keeps guests from having to go outside, which ensures better crowd management.
Remember that it is your party and you have the right to set the standard of acceptable behaviour and to see that it is maintained.
You also have the right to ask people to leave.
If required contact the police on 131 444. In an emergency always contact Triple Zero (000).
A Voice For Young People In Online Safety
In an Australian first, the Federal Government will establish an Online Safety Youth Advisory Council as a next step in its plan to make the online world safer and hold the social media giants to account.
The Council will be made up of up to 20 young Australians, aged between 13 to 24 years, who will be drawn from a wide range of backgrounds to provide a direct voice to Government on the challenges and solutions to online safety issues that impact young people.
The eSafety Commissioner, Julie Inman Grant, will coordinate the Council, with the nomination and selection process to commence in early 2022.
The members will participate in a range of forums examining online safety issues such as bullying and harassment, mental health, privacy, the impact of algorithms and unwanted contact from strangers, and will report to Government with recommendations for further action that can be taken by all players, including industry, government and regulators like eSafety.
Prime Minister Scott Morrison said the Online Safety Youth Advisory Council would provide young Australians with a voice in the development of online safety policy.
"Young people know better than anyone about the good, the bad and the plain ugly that exists in the online world," the Prime Minister said. "They are the first generation of Australians to grow up living simultaneously in both the real and digital worlds, and they are always at the forefront of new technologies.
"This is something that so many parents, and indeed decision makers, don't always understand, because we haven't lived this experience like they have. This is why there is no one better placed to tell us what needs to change and how, than this generation of young Australians.
"This is the next step my Government is taking to keep Australians, especially young Australians, safe online. The rules that exist in real life, must apply in the online world too. We will hold big tech and social media giants to account."
Minister for Communications, Urban Infrastructure, Cities and the Arts Paul Fletcher said the Council would be made up of young Australians from a wide range of backgrounds and circumstances to provide a representative voice to the Government.
"Since we began the work that led to the establishment of the pioneering eSafety Commissioner in 2015, we have listened closely to parents, carers, teachers – and young people," Minister Fletcher said.
"Since 2015, eSafety has been able to help 3,391 children and their families with cyberbullying complaints. The Online Safety Youth Advisory Council will enable us to continue to draw upon the lived experience of our youth, to help develop policy and make the internet a safer place for all Australians."
Assistant Minister for Youth and Employment Services Luke Howarth said it is important to listen and engage with young people and continue the work of the recently launched Youth Policy Framework, where young people have a greater say in what matters to them most and can speak directly to decision-makers on the issues that affect them.
"The Online Safety Youth Advisory Council is an opportunity to hear from young people on how they can keep themselves and their mates safe online," Assistant Minister Howarth said.
The establishment of the Youth Advisory Council follows the Government's recent announcement of a parliamentary inquiry to put big tech under the microscope, the passage of new and strengthened protections for Australians through the Online Safety Act 2021, and the release of the draft Social Media (Anti-Trolling) Bill.
The nomination and selection process for the Youth Advisory Council will be announced in early 2022 and will be coordinated by the eSafety Commissioner.
TAFE NSW Offers Thousands Of Free Training Places
November 22, 2021
School leavers and jobseekers in the Northern Beaches now have access to thousands of free course places in the NSW Government funded Summer Skills, Lockdown Learning, and Job Trainer programs at TAFE NSW.
TAFE NSW is offering free training in courses aligned to meet the skills needs of businesses in NSW, such as aviation, construction, cyber security and hospitality.  
TAFE NSW Managing Director Steffen Faurby said more than 20,000 people have already enrolled in fee-free Lockdown Learning courses, with almost 10,000 people studying with TAFE NSW for the first time. 
"TAFE NSW has assisted thousands of people with free training to upskill themselves or their staff, enhance their job prospects, or begin retraining for a new career," Mr Faurby said.
"With HSC exams underway, Summer Skills offers school leavers free short courses to upskill over the summer months, in courses such as Medical Terminology, Design and Build a Website, and Retail Customer Service."
TAFE NSW Northern Beaches will be offering the free Summer Skills course: Statement of Attainment in Introduction to Cookery Skills.
Leading employment marketplace Seek currently has 1,200 kitchenhand jobs in NSW on its site, with North Shore & Northern Beaches accounting for more than 140 of them.    
TAFE NSW Head Teacher of Commercial Cookery Richard Etherington said the Statement of Attainment in Introduction to Cookery Skills is fully subsidised for eligible students and allows them to launch a career in the fast-paced hospitality industry.
"TAFE NSW is offering many Summer Skills courses via online learning or virtual classrooms, which means that no matter where you are located you can take up the opportunity to boost your employability and gain new skills," Mr Etherington said.  
"The Statement of Attainment in Introduction to Cookery Skills is being offered at the local Northern Beaches campus, and is a great opportunity for school leavers to learn practical cookery and kitchen organisational skills.
"Students will learn how to prepare dishes using basic methods of cookery, use hygienic practices for food safety, participate in safe work practices, and use food preparation equipment."
For more information about studying at TAFE NSW, visit www.tafensw.edu.au or phone 131 601. 
Seniors Stories: Volume 7 Now Available
NSW Seniors Card introduced the Seniors' Stories writing competition in 2013 as a way of recognising and valuing the experiences of NSW seniors and building connections between the young and old.
For each edition the top 100 stories are selected and published by NSW Seniors Card and distributed to the authors and libraries across the state.
These stories illustrate the substantial contributions made by older people and emphasise the need to ensure seniors are afforded ongoing opportunities to participate in our community and impart their knowledge and wisdom to younger generations.
.he theme of this year's edition is ''What's age got to do with it'', and each story reflects this theme in its own unique and inspiring way. NSW Seniors Card would like to thank the 100 authors whose stories are published in this volume, and the many other seniors who contributed to the overwhelming number and quality of stories we received. We would also like to thank Colleen Parker and the project team from the Fellowship of Australian Writers NSW Inc., including those involved in the design and printing of the book.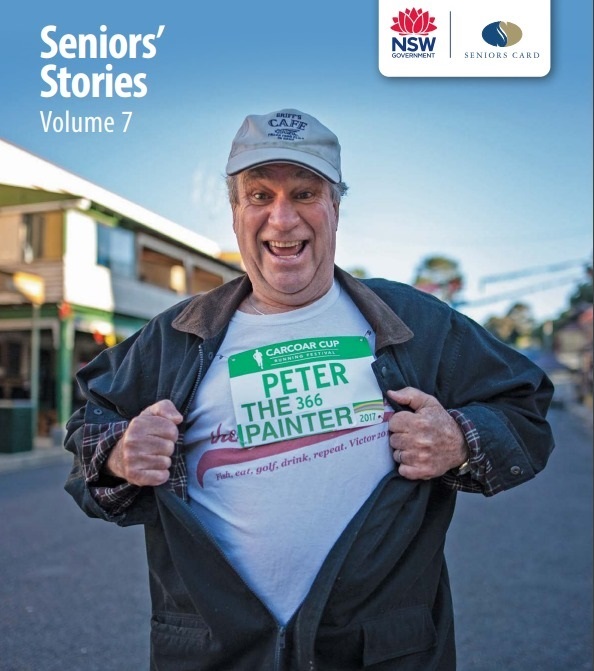 Front cover photo: ART OF AGEING 2020 EXHIBITION
image by Tim White
Peter Griffen b. 1948
Peter was a school teacher until 1979, when he quit to become a full-time abstract artist. He now has had exhibitions across the globe, and is always busy painting, running classes, teaching and travelling. His works adorn their Leichhardt warehouse home, The floor is covered with decades of paint, and there is a constant ordered chaos of paintings, equipment, projects and life.
"I believe that to make discoveries risks must be taken, the traveller must get lost. A well planned journey can only lead to an already known destination."
"Castaway" - By ESMA
Published December 10, 2021
NAZARE ALIVE Part 3 Big Wednesday 8th Dec 2021
A serious big scary raw ocean day which was the first real tow swell to hit the world famous beach NAZARE in Portugal this season. Featuring Lucas Chumbo, Michelle de Bouillons, Paulo Moura & skim boarder Lucas Fink on waves I would call 20 to 50 feet. Enjoy
Thomas Kincade's Christmas Cottage
Published by YouTube Movies & Shows
November 2021
Inspired by the picturesque paintings of Thomas Kinkade, Christmas Cottage tells the semi-autobiographical tale of how a young boy is propelled to launch a career as an artist after he learns that his mother is in danger of losing the family home. Michael Campus directs a film written by Ken LaZebnik and co-produced by painter Kinkade. Jared Padalecki takes on the lead role, while Peter O'Toole plays his mentor, Glen Weissler.
Christmas Under Wraps
Published by YouTube Movies & Shows
Dr. Lauren Brunell (Bure) has her whole life planned out. As a third year surgery resident, she is counting on being accepted into a prestigious hospital fellowship to follow in the footsteps of her supportive father, Henry (Pine). But when those plans quickly fall apart, and Lauren is put on the wait list, she must take the only other opening available: a head doctor position in the small, remote town of Garland, Alaska. Convincing herself it is only temporary, Lauren moves to Garland where she is immediately charmed by Andy (O'Donnell), a handsome local who soon starts to show her the importance of living in the moment and enjoying her unexpected adventure. As Lauren excels as Garland's trusted doctor, she warms up to the friendly town. But Andy's father, Frank (Doyle-Murray), is hiding something from her in his top-secret shipping warehouse. Just as Lauren decides to get to the bottom of her suspicions, she receives news that will force her to make a life-changing decision, while knowing for certain that the Christmas season will never be the same.
New Australian Disability Strategy
On International Day of Disabled Persons, 3 December 2021 the Australian, State & Territory Governments released Australia's Disability Strategy 2021 – 2031.
Australia's Disability Strategy 2021–2031 calls on all Australians to ensure people with disability can participate as equal members of society.
The strategy outlines how both levels of Government will work to improve the lives of people with a disability.
COTA Australia welcomes the recognition that Government has a role to ensure "People with disability are supported to access assistive technology".
COTA Australia is a founding member of the Assistive Technology for All (ATFA) campaign which calls on Government to provide a National Assistive Technology program for all people with a disability.
Around 1 in 6 Australians (4.4million) have some form of disability, and around 1.4million have severe or profound disability. On 30 September 2021, around 484,700 people were participants in the NDIS – this is around 11% of all people with some form of disability, or around 35% of people with a severe or profound disability.
Unlike the National Disability Insurance Scheme (NDIS) which excludes people with a disability over 65 years, we are pleased to see that Australia's Disability Strategy is inclusive of all ages. It includes the statement "Where this strategy talks about people with disability, it means people with disability of all ages, whether their disability has been present from birth or acquired through illness, injury, accident or the ageing process."
In previous strategies very little work was done to specifically address the needs of older people with a disability. We are hopeful this recognition will mean the strategy, its action plans and outcomes reporting framework, will include age based data to ensure transparent monitoring of the strategy's impact on the lives of older people with a disability.
For now, Governments have indicated that support for people with a disability over 65 years old should be provided from the aged care system. The Aged Care Royal Commission recommended "equity for people with disability receiving aged care" to ensure that, that by 1 July 2024, those over 65 years received the same daily living supports and outcomes (including assistive technologies, aids and equipment) that a person under 65 years with the same or substantially similar conditions would receive from the NDIS.
The Government is still considering this recommendation as part of its new support at home program and this work will be completed by the end of 2022.
COTA Australia will continue to monitor the work of the Disability Strategy, and engage government on how it's aged care reforms will deliver equitable outcomes for older people with a disability.
Boosting The Mature Age Workforce
National Seniors Australia has welcomed the Australian Chamber of Commerce and Industry's (CCI) call today to remove the barriers for pensioners who want to work and Minister Stuart Robert's announcement of increased support for mature workers.
Pensioners can help to meet the shortage of workers in the economy – but only if government fixes the punitive income test that discourages them from participating in the workforce.
Pensioners retiring with limited savings are effectively taxed 50 cents in the dollar when they work more than one day per week. They need to work but don't see the point.
Australia has a large untapped resource of mature aged workers compared to many other countries.
According to ABS, 4.3m Australians are aged 65 and over, however, an OECD report highlights only 14.2% (610,000) are in the workforce compared to 19.44 % in the USA, 24.8% in New Zealand, 25.48% in Japan and 34.34% in Korea.
New Zealand pensioners are not penalised for earning additional income through work. If Australia can achieve a participation rate of over 65's similar to New Zealand's 24.8%, it will result in an additional 455,000 available workforce.
Department of Social Security (DSS) data shows there are 2.6m pensioners but only 84,000 (3.4%) have employment income. Those with limited savings are penalised if they work, so they don't.
While we support CCI's call for an increase to the Work Bonus and Minister Robert's extension of the Pensioner Concession Card for those who lose the pension from work, this doesn't go far enough.
"National Seniors is calling for an exemption to the income test for pensioners with limited savings. Chief Advocate Ian Henschke has said.
A targeted exemption will encourage the thousands of retirees who have little additional income to get back into the workforce to boost the economy and their own incomes. This should be done as a two-year trial while we lack workers from overseas to test how effective it is."
Free Diary Helps Seniors Know Their Rights
Scams, retirement planning and e-safety are covered in a free 2022 diary for seniors to help them understand their legal rights.
Attorney General Mark Speakman encouraged seniors to pick up a copy of the Legal Topics for Older People 2022 Diary, which can now be pre-ordered online.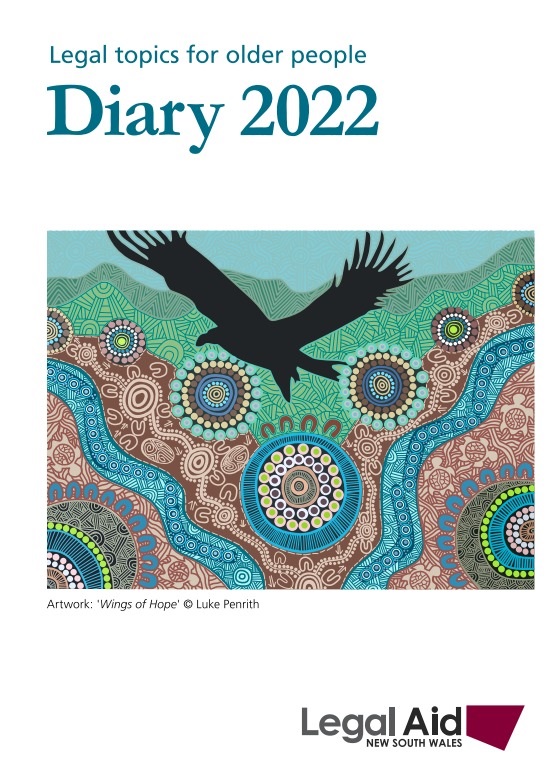 "We're supporting NSW residents to age with dignity, and part of that is ensuring older people know where to turn if they're experiencing elder abuse or discrimination," Mr Speakman said.
"This fantastic publication produced annually by Legal Aid NSW provides details for legal and non-legal support services to help seniors stay connected and informed."
Minister for Seniors Natalie Ward said some older people may be unaware of the legal avenues available to them.
"This diary helps break down the barriers which may prevent our seniors from asking for help and to arm them with the tools they need to access services available to them," Mrs Ward said.
"It also keeps readers up to date with events like the popular NSW Seniors Festival and school holidays."
Legal Aid NSW's Acting CEO Monique Hitter said the diary was a critical resource for older people and the most popular publication the agency produces.
"It's a great way to start some of those tough but important conversations about wills and planning for the future," Ms Hitter said.
President of the Law Society of NSW Juliana Warner supported the production of such a critical legal resource for seniors.
"There are many legal issues impacting older people, including powers of attorney, aged care, housing, consumer rights and of course elder abuse. This diary covers them all," Ms Warner said.
Pre-order the diary or calendar now, or pick up a copy from your local Legal Aid NSW office, state MP or library by 15 December.
(put 'older people' in search box)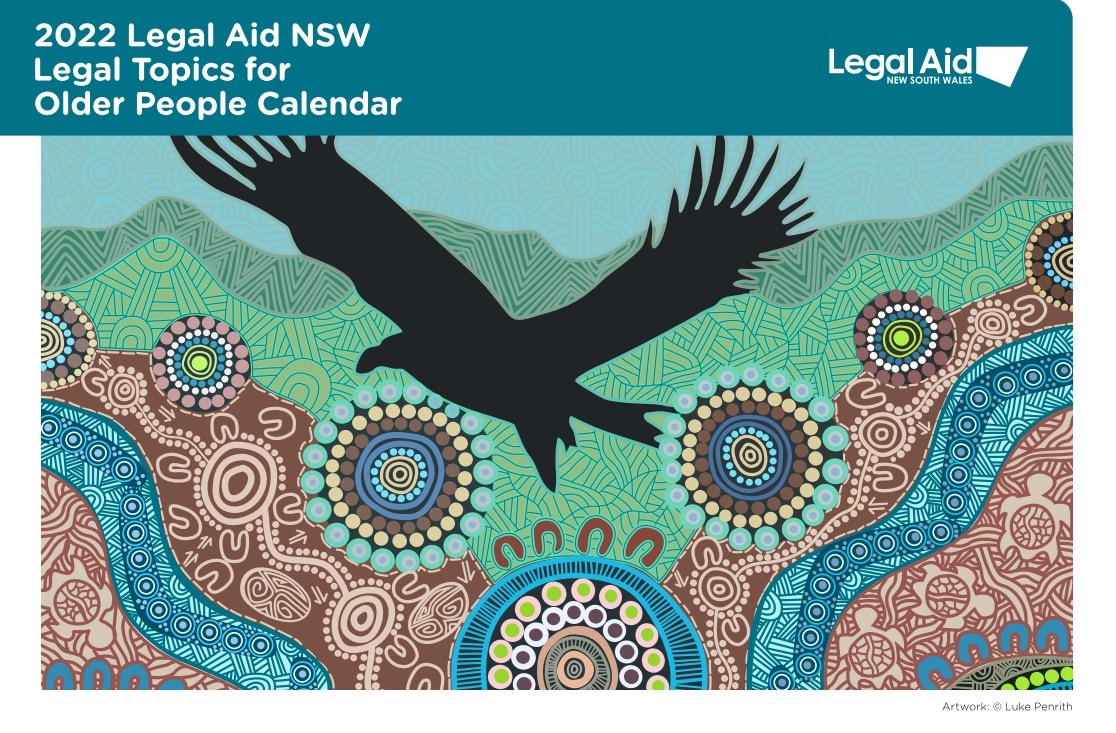 Financing Aged Care: A Black Hole?
In the next twenty years aged care is likely to be the fastest growing budget item. How we pay for it should be a feature of the upcoming election writes National Seniors Australia CEO, John McCallum.
Astrophysicists around the world have been looking for black holes since Einstein predicted their existence. A new Green Paper from the Institute of Actuaries has shone light on our very own version of a black hole, which is emerging in aged care funding.
The report should be obligatory reading for both Treasurer, Josh Frydenberg and Shadow Treasurer, Jim Chalmers.
It predicts spending on aged care will double by the end of the decade – and that's just the beginning. Costs will go up by an average of 7% a year for the next 20 years. Treasury's 2021 Intergenerational Report only predicted costs would rise by around 4% per year to 2040.
The Morrison government in Budget 2021 committed $17.7 billion to fund the Royal Commission into Aged Care Quality and Safety reforms over what is now four years – but no detailed plan was provided on how to pay for this
In the next twenty years, aged care is likely to be the fastest growing budget item. We're overdue for a clear financial plan to deal with this, otherwise the aged care Royal Commission will go down in history as a waste of time and money. More significantly, the aged care horrors exposed by the Royal Commission will continue to alarm everyone and haunt us as we all get older.
We're now in election mode, so it's time both political parties faced up to the reality of long-term funding for the Royal Commission vision of quality aged care. They need to be transparent about how they intend to support and improve aged care. It must be done with sufficient financing for those receiving care now and the baby boomer generation that's soon to be needing it.
This is by far Australia's dominant social issue for the next 20 years, after which, the baby boomer demand flattens. There are almost 6 million baby boomers. The oldest are now in their mid-seventies, so we're looking at millions needing care in the decades to come. We will need a workforce of close to a million by 2050. That's more than double the workers we have today.
We should note, these actuarial costings do not include the significant contributions of family and friends who supply care. Increasingly older people are opting to stay in their own home, and this is being encouraged by policy makers as a lower cost choice.
We must be mindful of how this change will be funded to ensure quality care at home. It will shift significant burdens onto older children, which women bear more than men.
Since the 1970s, in my working career, it's been political poison to cut funds to older people and to put the care costs back onto them. One policy that did this artfully was the Residential Aged Care Deposits (RADs), which required a significant deposit to cover care costs with the balance being returned after departure without interest. Similar novel ideas are not yet in public discussion.
So, how do we meet the costs of care?
The latest National Seniors Social Survey of 5,430 people aged over 50 found a majority supported the idea of a levy, however the Prime Minister and Leader of the Opposition have both spoken out against this idea.
There's a political dilemma. Voters don't like talk of taxes at election time. So, it's likely this won't appear in any election platforms. But we need to be reassured it's in the line of sight of all parties and we aren't looking into a black hole.
In the lead up to the last Budget, we argued for robust independent analysis to decide the most efficient and fairest way to fund the Royal Commission reforms. It may be a levy, a small rise in GST, increased user pays, or it may be a combination of all these options.
We have a bipartisan approach to funding disability. We need the same for aged care.
We suggest all parties announce, as part of their election platforms, an agreement to investigate the most efficient, the fairest, and sustainable way to fund the future of aged care. Then accept what is proposed – regardless of which party wins.
If we don't, the black hole will grow, and it will kill off any chance of real reform.
Stories Show NSW Seniors Have The Write Stuff
December 8, 2021
A grandmother's enthusiasm for children's tales inspired by her own Nanna is among 100 short narratives selected for the new edition of Seniors' Stories.
Minister for Seniors Natalie Ward said the book, which showcases a selection of stories every year from authors aged in their sixties to nineties, is now in its seventh edition.
"This collection of creative stories threads together tales of wisdom from our seniors and shines a light on the important contributions they make each and every day across generations," Mrs Ward said.
"Older people from across the state including the Illawarra, Newcastle, Central West, New England and Sutherland Shire submitted stories as a way to share their experiences and also challenge our views on ageing."
NSW Seniors Card members were invited to contribute short stories to the 211-page book. Among the 100 authors selected is 68 year old Robyn Schiralli.
"My biggest love in retirement has been writing books. It's not about making money or selling them, it's about the achievement and providing entertainment," Ms Schiralli said.
"Age hasn't stopped me, I've probably done more as I've got older. I have a greater appreciation for what you can do."
Ms Schiralli's 600-word short story, My Nanna Through a Child's Eyes, is about her Nanna's love of children's tales and how that passion continues to influence her family.
The NSW Government first published Seniors' Stories in 2014 as a way of recognising and valuing the experiences of the state's older people.
Seniors' Stories Volume 7 is now available at all NSW libraries, and can be downloaded as a PDF or audiobook from seniorscard.nsw.gov.au
Seniors Stories: Volume 7 Now Available
NSW Seniors Card introduced the Seniors' Stories writing competition in 2013 as a way of recognising and valuing the experiences of NSW seniors and building connections between the young and old.
For each edition the top 100 stories are selected and published by NSW Seniors Card and distributed to the authors and libraries across the state.
These stories illustrate the substantial contributions made by older people and emphasise the need to ensure seniors are afforded ongoing opportunities to participate in our community and impart their knowledge and wisdom to younger generations.
.he theme of this year's edition is ''What's age got to do with it'', and each story reflects this theme in its own unique and inspiring way. NSW Seniors Card would like to thank the 100 authors whose stories are published in this volume, and the many other seniors who contributed to the overwhelming number and quality of stories we received. We would also like to thank Colleen Parker and the project team from the Fellowship of Australian Writers NSW Inc., including those involved in the design and printing of the book.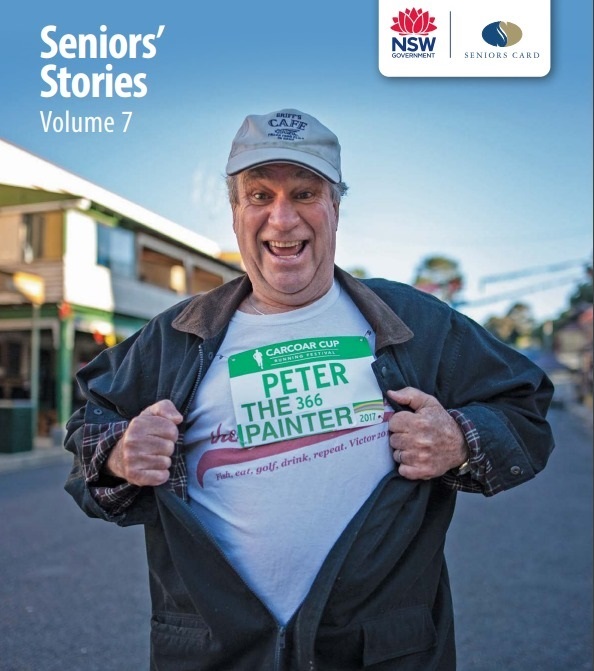 Front cover photo: ART OF AGEING 2020 EXHIBITION
image by Tim White
Peter Griffen b. 1948
Peter was a school teacher until 1979, when he quit to become a full-time abstract artist. He now has had exhibitions across the globe, and is always busy painting, running classes, teaching and travelling. His works adorn their Leichhardt warehouse home, The floor is covered with decades of paint, and there is a constant ordered chaos of paintings, equipment, projects and life.
"I believe that to make discoveries risks must be taken, the traveller must get lost. A well planned journey can only lead to an already known destination."
More Superannuation For Those Who Need It Most
COTA has long argued that it is vital superannuation is paid on every dollar earned so that people can have the best possible income during their years of retirement. We welcome the Government's introduction of a Bill to Parliament to give effect to their election promise of removing the $450 minimum threshold for Superannuation Guarantee contributions.
This measure is of most benefit to women, who make up around 63 percent of the estimated 300,000 people to benefit from this change to legislation. COTA remains concerned about the fact that older women have historically had lower super balances on average than men, and that this feeds into critical social issues such as homelessness and rising poverty.
Unfortunately this Bill did not pass the Senate before it rose last Thursday. It is vital that it pass the Senate when it returns in February, so that we can see more people, especially women, enjoying a better income in retirement, and relying less on the age pension.
Further, we would urge the Government to direct the Australian Tax Office to increase its enforcement activities to ensure that employers actually pay the super payments that they are now obliged to.
The text of the Bill can be found
here
.
CE's Corner December 2021
December 7, 2021: COTA Australia
When I think about all the different problems in Aged Care found by the Royal Commission, and all the different solutions that need to be implemented, some should get a higher priority than others. They're not more important, or necessarily more urgent, instead, they're the proposals that will have the most impact.
One of those is the engagement with and empowering of older people in designing a transformed system, … and on that, I have some excellent news … the Government has announced the membership of the new National Aged Care Advisory Council, and will in the coming weeks announce the membership of the Council of Elders.
It is a real honour to be appointed to the Advisory Council and announced as the Chair of the Council of Elders. I am both humbled by my appointment as Chair of the Council of Elders and excited by the challenges and opportunities the new Council offers. This is not about me or any other individual member of the Council. Instead, this is the moment when Australia's Government has committed to a future aged care system where older people are valued and listened to.
We will have much work to do, but as Chair of the Council of Elders I, along with the other members of the Council, will not only be engaged in making sure older people's voices are heard by the Ministers, inside the Department of Health, and in the Advisory Council, but also in working to make that the normal way of doing business in every corner of the aged care system.
I would love to promise that these early steps of responding to the Royal Commission are going to have quick results. They will not. In recent weeks another badly run provider went bankrupt, and many more bad operators will need to leave the industry, one way or another, before it is fixed. The transition is going to take time, and whilst we need to ensure all governments stick to the timetable set by the Royal Commission, ensuring we get to the destination is even more important.
COTA Australia's long campaign to deliver genuine choice and control for older people still has a long way to run, but the establishment of the Council of Elders is a significant step. It will ensure there is more oversight and accountability in the middle of the system. It will help the Federal Government and Department of Health keep the focus on delivering the services older people want and need, in the way that it older people want.
As the membership and eventual workplan of the Council of Elders is announced, I'll have more to share with you in the coming weeks and months ahead.
Ian Yates AM, Chief Executive of COTA Australia.
An Early Christmas Gift For Men's Sheds Across Australia
The Australian Government is providing an early Christmas present to 166 Men's Sheds across the country, who will receive a share of $500,000 to continue to support the health of men through the National Shed Development Programme (NSDP).
Many of the grants, of up to $10,000, will be used to purchase lifesaving defibrillators, IT equipment and provide training.
Minister for Health and Aged Care, Greg Hunt, said there are more than 1,000 Men's Sheds across the nation, and they play a vital role in preventing social isolation and mental ill health.
"Men's Sheds offer thousands of men of all ages a safe and friendly environment where they can work on meaningful projects and build social connections," Minister Hunt said.
"Since 2013, the Coalition Government has provided more than $6.4 million to support Men's Sheds through the programme."
The Government also took action to help alleviate social isolation during the COVID-19 pandemic by prioritising applications for IT equipment and training, which helps to maintain friendships and connection to shed projects and reduces social isolation.
Minister for Regional Health, Dr David Gillespie, said the Government awards grants to Men's Sheds in three categories – health and wellbeing events, shed improvements, and tools and equipment.
"Many Sheds were forced to close their doors this year due to the pandemic, however that didn't stop the shed community from staying connected. Coordinators made sure their members felt valued and part of a strong, positive community during such a difficult time," Dr Gillespie said.
"Men's Sheds are an integral part of their local communities and support many men in many ways. Our Government will continue to support regional and rural Men's Sheds as part of our comprehensive approach to improving the health of Australian men."
A Men's Shed can range from purpose-built facilities, multipurpose buildings, or shared spaces that are used regularly to foster positive community spirit among men.
Sheds are able to apply for funding and grants up to a total of $10,000, with priority given to sheds in disadvantaged areas.
The NSDP provides funding to Men's Sheds through a competitive grants process.
Applications for Round 23 of the NSDP will be opened in mid-January 2022.
Your Pandemic Story
December 7, 2021: COTA Australia
The COVID-19 pandemic has had many profound impacts on our health, how we live, socialise and connect with people. For many of us this has meant drawing on the resilience we have developed over a lifetime to get through it. For some older Australians life during the pandemic has been relatively easy to manage; for others, the time has proved more challenging, and has had ongoing impacts.
If you are aged 75 or over, we want to learn firsthand from you how you navigated the pandemic.
We want to learn from you how the Covid 19 pandemic and restrictions affected you. If you would like to share your story with us, consider:
What changed for you because of Covid 19?
Did the pandemic affect your mental health and wellbeing? If it did, can you describe these impacts and how you felt?
If the pandemic did not affect your mental health, can you tell us a bit about how you managed to stay well?
How did you look after your mental health and wellbeing?
What were the worst impacts of the pandemic? What helped you get through the lockdowns and restrictions? What could have been done differently?
What gives you hope for the future? What will help you move beyond COVID 19?
We will use this information to work with National Mental Health Commission to improve Australia's response to this and any future national crisis.
We will not publish your name or any identifying features but will use what you tell us in our report to the National Mental Health Commission.
We may also publish some of your stories on our website, but we will only do so with your consent.
Send us your story:
By post: COTA Australia
Level 13, 430 Collins St Melbourne 3000
Time For The Premiers To Fix Restraints Rules, In The Meantime A Temporary Fix Is Needed
COTA Australia has campaigned for many years to reduce and restrict the use of restraints in Nursing Homes. For decades one of the most common forms of abuse of Older Australians has involved tying them to chairs, locking them in rooms, or using drugs to make them compliant. Growing old often involves disabilities, it shouldn't be a prison sentence.
In a perfect world the use of restraints should be abolished, and all those who use them charged with the false imprisonment and assault, much like if that was done to anyone else. The world is not perfect, and we must acknowledge there are occasions when restrains will need to be used. For example, for some people dementia symptoms, for example, can include violent behaviour. Other residents, staff, and visitors have a right to be safe.
In the real world, we know we are in a debate about how, when, and under which circumstances restraints can be used.
Coming out of the Royal Commission we have had great success in getting rules put in place that protect care residents. After many years of society and government turning a blind eye to horrendous abuse, we are now getting the laws put in place that are needed. Restraints should only be used for the minimal time necessary; every occasion of their use should be reviewed by an external third party, and only as a last resort after other measures are tried.
One of the biggest issues we are currently facing is about consent. Lots of residents have a family member or supporter who has a power of attorney, or legal guardianship. How, if and when restraints are used often involves seeking their consent. Unfortunately, the laws of guardianship are a mess across the country. They're incompatible, unclear, and inconsistent. For decades we have seen State Attorneys General agree they need to be fixed, and we continue to be disappointed by a lack of the work being done.
The problem is so bad, that when the Federal Government passed a law in Parliament earlier this year which cracked down on the unethical and abusive use of restraints, the provision that consent should be in accordance with consent law, which is State based, was unworkable in some States. Their legislation doesn't have any such provision!
Because some State Governments have not done their jobs right, the Federal Government has now had to provide a bridging provision, which has been added to the Bill now in the Senate. Where State provisions are missing, this fills in the gap, specifying who can be authorised to give consent. It also protects aged care staff who d the right thing but are not compliant with faulty State law. The amendment says that if an aged care worker uses restraints in a way that is correct, following all the rules, and with agreement from guardians, they will be protected from prosecution. This won't provide protections in the case of abuse, or misuse of restraints, or failure to get consent, but will protect workers who are doing the right thing.
If the Premiers did the right thing, and fixed guardianship law, this clause would not be necessary. As soon as they State Governments do their jobs, it can and should be removed. There will be an end date of June 2023 at the latest, giving States a deadline. In the meantime, we should be celebrating the Federal Government following the Royal Commission's recommendations and cracking down on the use of physical and chemical restrains on older Australians.
Darling Companion
Published by YouTube Movies & Shows
DARLING COMPANION is the story of Joseph and Beth, a surgeon and his wife, who have been married for many years and have two grown daughters, Grace and Ellie. On a wintry day in Denver, Beth and Grace save a bedraggled lost dog from the side of the freeway. Their daring rescue sets in motion a series of comedic and emotional events that touches everyone in their circle.
Beth, who's struggling with an empty nest and a distracted, self-involved husband, forms a special bond with the dog. In addition, the highway encounter unexpectedly changes the course of Grace's life.
A year later, Beth, Joseph and their extended family gather for Grace's wedding at their vacation home in the mountains. The rescued dog, now named Freeway, is part of the family.
After the wedding, Joseph takes Freeway on a walk in the woods. Distracted, dealing with a medical issue on his cell phone, Joseph loses sight of the dog when Freeway chases after some wildlife. As night falls, a frantic search begins for the lost canine.
Irate at her husband for losing the dog, Beth enlists the help of the few remaining guests:
Joseph's sister Penny; Penny's new boyfriend Russell; Penny's son, Bryan, who is also a surgeon in medical practice with his uncle Joseph; and Carmen, the beautiful and mysterious caretaker of the vacation house.
What follows is an adventure for each member of the search party, taking them in unexpected directions - sometimes comic, sometimes harrowing, and sometimes deeply emotional. The characters scour the rugged, majestic terrain in search of the dog and encounter various colourful characters living in their small mountain community.
Indigenous Voice Co-Design Process Final Report Released
The Minister for Indigenous Australians, the Hon Ken Wyatt AM, MP, today released the Indigenous Voice Co-design Process Final Report to the Australian Government and announced the next steps to establish Local & Regional Voices.
Media release: The Hon Ken Wyatt AM MP, Minister for Indigenous Australians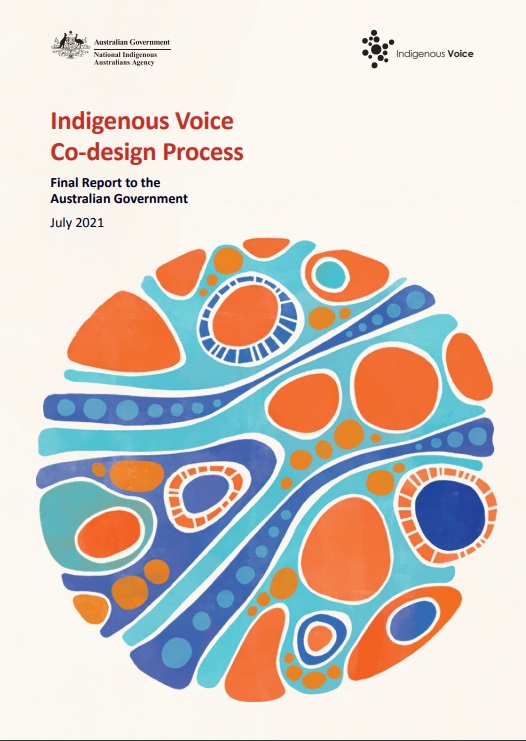 The Morrison Government has delivered on its commitment to co-design an Indigenous Voice with the release of the
Indigenous Voice Co-design Final Report
to the Australian Government.
Minister for Indigenous Australians, the Hon Ken Wyatt AM, MP, said the Morrison Government is releasing the Final Report to enable broader community discussion and consultation with jurisdictions.
"The Morrison Government committed at the 2019 Federal Election to undertake a process of co-design to develop models and options for an Indigenous voice and to enhance local and regional decision-making.
"Today we have delivered on that commitment, following an extensive co-design process involving more than 9,400 people, communities and organisations.
"It's important to get this right. And, for the Indigenous Voice to work, it must have a strong foundation from the ground up. That's why we're taking the next step and starting with the Local & Regional Voice – as per the process set out in the Report.
"The Local & Regional Voice will contribute to achieving the Closing the Gap outcomes by providing avenues for Indigenous voices to be heard, including to provide feedback to Government on Closing the Gap."
The Morrison Government will now:
Commence discussions with States, Territories and local governments to encourage participation in Local & Regional Voice arrangements.
Appoint a Local & Regional Voice Establishment Group to work with government to form the 35 Local & Regional Voice bodies.
Engage with stakeholders to progress the Local & Regional Voice.
"This co-design process has been very successful. I want to thank all of the 52 co-design members who worked tirelessly for 18 months to deliver this historic proposal, the result of an extensive process of co-design and consultation with both Indigenous and non‑Indigenous Australians.
"It is important that we build on this success and continue to co-design the implementation of this proposal, to ensure this will be a voice owned by Indigenous Australians."
The two stage Indigenous Voice Co-design Process commenced in October 2019. Through stage one, three co-design groups comprising 52 members from around the country, developed the detail of what an Indigenous Voice could look like and how it could work. Through stage two more than 9,400 people, communities and organisations provided feedback on the proposals in discussions around the country and online through surveys and submissions.
The co-design groups considered the feedback to refine their proposals and recommendations for their Final Report to the Australian Government, which is available now at
https://voice.niaa.gov.au/final-report
About the artist and cover artwork
Keisha Leon is an artist and designer that uses narratives to reflect her own experiences; and connecting conceptual design with social outcomes, to change the narrative for the future.
Keisha is a proud Waanyi and Kalkadoon woman, building her design around her connections to her continual navigation of her identity and life.
In reflecting on an Indigenous Voice, Keisha's cover artwork aims to capture the complexity and diversity of communities with a design that is organic and fluid in movement to reflect the ever-changing nature of diversity and change, reflecting the natural occurrence of saltwater and freshwater coming together, as symbolic of new partnership. It also represents growth and empowerment through communities having greater say in their futures.
© Commonwealth of Australia, National Indigenous Australians Agency, Indigenous Voice Co-design Process Final Report to the Australian Government.

Legs For Days! Scientists Discovers World's First True Millipede In Western Australia
The world's first true millipede with more than 1000 legs has been discovered in Western Australia by a team including scientists from CSIRO, Australia's national science agency.
The newly named Eumillipes persephone has 1306 legs. Prior to this discovery, no millipede had been found with more than 750 legs.
CSIRO Research Scientist Dr Juanita Rodriguez was one of seven scientists involved in the discovery of the leggiest animal on the planet.
"We've been naming millipedes for centuries, but this discovery is particularly exciting because it's a millipede in the truest sense of the word," Dr Rodriguez said.
The millipede's name derives from the Greek word eu- (true), the Latin words mille (thousand) and pes (foot), and references the Greek goddess of the underworld, Persephone.
The scientists found four members of the new species in southern Western Australia, 60 metres underground, and discovered they have long, thread-like bodies consisting of up to 330 segments. They are up to 0.95mm wide and 95.7mm long.
They are eyeless, have short legs, and cone-shaped heads with antennae and a beak.
As part of this discovery, Dr Rodriguez performed the data analysis from the genome of the millipede to determine what other species the Eumillipes persephone was related to.
The work tied into a broader study being conducted by Dr Rodriguez and her colleagues at CSIRO's Australian National Insect Collection in Canberra.
"We are studying the chemicals that millipedes produce to look for interesting molecules that could be used as potential antimicrobials against highly virulent and antibiotic resistant pathogens," Dr Rodriguez said.
"This is important because many of these pathogens are resistant to current drugs, and we need new molecules to treat infections like golden staph and pneumonia."
The discovery of Eumillipes persephone was contributed to by Paul E Marek (Virginia Tech, USA), Bruno Buzatto (Bennelongia Environmental Consultants), William A Shear (Hampden-Sydney College), Jackson C Means (Virginia Tech, USA), Dennis G Black (La Trobe University, Australia), Mark S Harvey (Western Australia Museum) and Juanita Rodriguez (CSIRO's Australian National Insect Collection).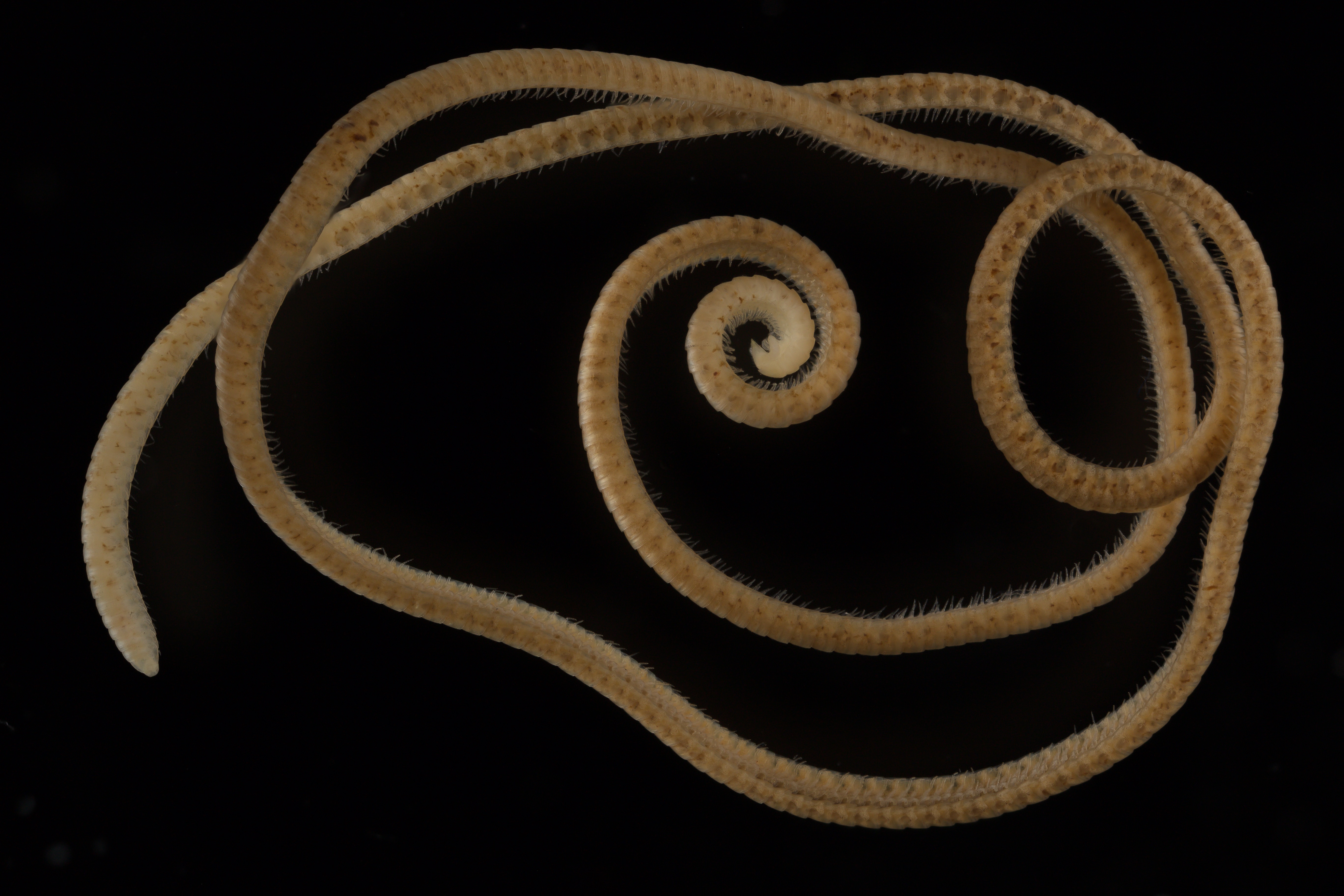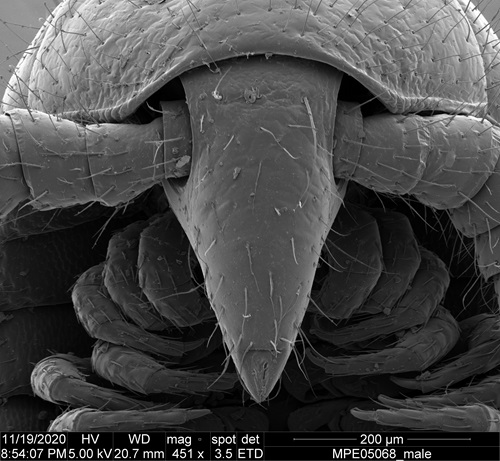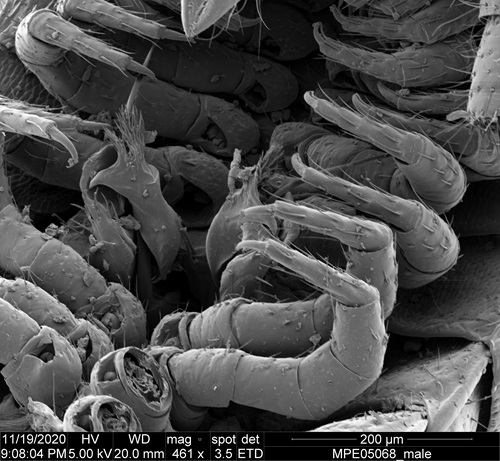 Images: The world's first true millipede with more than 1000 legs has been discovered in Western Australia by a team including scientists from CSIRO, Australia's national science agency. Photos: CSIRO
Premier And Cabinet 2021: Audit Office Of NSW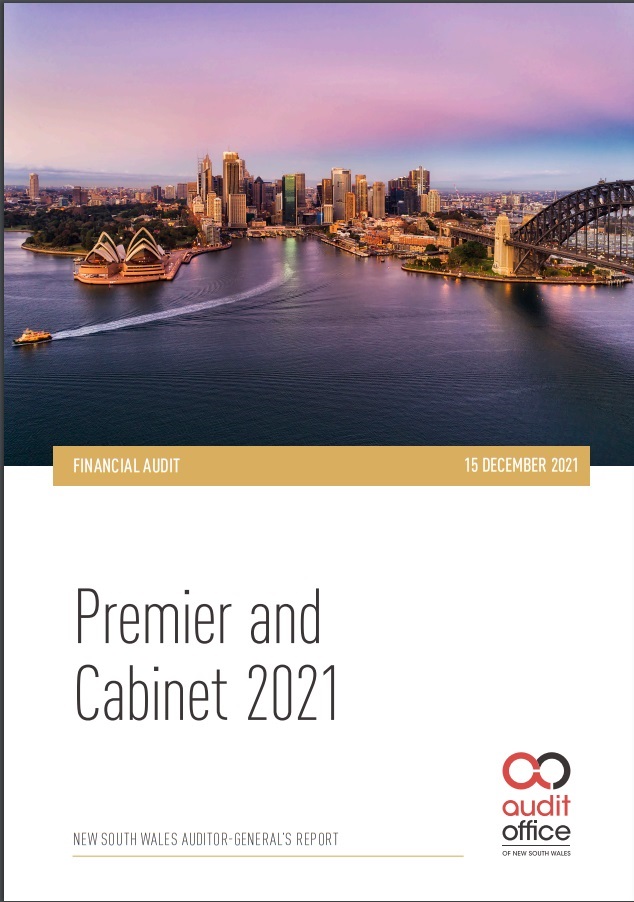 The Audit Office of NSW has this morning released the results of the Premier and Cabinet cluster (the cluster) agencies' financial statement audits for the year ended 30 June 2021.
Unmodified audit opinions were issued for all Premier and Cabinet cluster agencies.
The number of monetary misstatements decreased from 49 in 2019–20 to 38 in 2020–21.
The Library Council of New South Wales corrected a prior period error of $325 million. In 2017, the council split its collection assets into six asset classes, but not the related asset revaluation reserves. To correct this error, some revaluation decrements previously recognised in asset revaluation reserves were reclassified to accumulated funds.
Eight agencies did not complete all of the mandatory early close procedures.
The Premier and Cabinet cluster was impacted by three Machinery of Government (MoG) changes during 2020–21.
The changes resulted in the transfer of activities and functions in and out of the cluster and the creation of a new entity - Investment NSW.
The transferor entities continued to provide services to Investment NSW subsequent to 30 June 2021. There were no formal service level agreements in place for the provision of these services.
The New South Wales Electoral Commission (the Commission) and Sydney Opera House Trust obtained letters of financial support from their relevant Minister and/or NSW Treasury in 2020–21. The postponement of local government elections impacted the Commission's operations due to increased planned expenditure to support a COVID-safe election.
Sydney Opera House Trust's ability to generate revenue was impacted due to the closure of the Concert Hall partly due to COVID-19 and planned renovations.
The number of repeated audit issues raised with management and those charged with governance increased from 22 in 2019–20 to 24 in 2020–21.
There were 47 moderate risk and 28 low risk findings identified. Of the total findings there were 24 repeat issues.
What the Audit Office of NSW recommended
Investment NSW should ensure services received from other agencies are governed by service level agreements.
The Department of Premier and Cabinet supports the Premier and Cabinet to deliver the government's objectives, infrastructure, preparedness for disaster, incident recovery, arts and culture.
100% unqualified audit opinions were issued on agencies' 30 June 2021 financial statements
47 moderate risk findings were reported to management
32% of all reported issues were repeat issues
38 monetary misstatements were reported in 2020-21
$4.4b total expenditure incurred in 2020-21
$11.9b of property, plant and equipment as at 30 June 2021.
NSW Economy Bouncing Back For A Stronger 2022: 2021-22 Half-Yearly Review
New South Wales is continuing to bounce back from one of the biggest economic shocks the State has faced in generations, with the Government's targeted support measures and strong vaccination rates helping our economy successfully recover, the Government stated today.
Treasurer Matt Kean today released the 2021-22 Half-Yearly Review, with the State's economy showing signs of a strong rebound as we continue to reopen our economy in a safe and measured way.
Despite a revised deficit of $19.5 billion for 2021-22, the NSW Budget is still forecast to return to surplus by 2024-25, with the impact of the Delta outbreak largely contained to the current financial year.
Mr Kean said the increased deficit was driven by the significant health, social and economic measures the NSW Government introduced in response to the Delta outbreak, which kept people in jobs and businesses open across the State.
"Our support measures, combined with the resilience, creativity and determination of our people and businesses, meant the State's economic contraction was smaller this year than it was in 2020, despite a greater level of restriction in place," Mr Kean said.
"COVID-19 is unpredictable but we have demonstrated that we have the fiscal firepower to respond when needed. Our success so far in keeping people in jobs has shown that we can deal with the challenges that come our way over the coming weeks and months.
"As a result, we have seen strong rebounds in consumer confidence and business confidence, which are helping to drive a rebound in the State's economy.
"Growth in jobs has resumed and vacancies are higher than pre-pandemic levels. Economic activity and employment are projected to rebound back above pre-Delta outbreak levels in the March quarter 2022."
Mr Kean said the NSW Government has committed about $45 billion in health, social and economic measures since COVID-19 restrictions were first introduced in March 2020.
"$7 billion in JobSaver payments helped around 206,000 businesses get through the Delta outbreak, and maintained the vital link between employees and employers," Mr Kean said.
"Our $2.8 billion Economic Recovery Strategy is continuing to support our people, our workers and our businesses, and our $5 billion commitment to WestInvest will help build vital infrastructure and facilities in south-western and western Sydney.
"Despite the pandemic, NSW is the only state in Australia with triple-A credit ratings, recently assigned by Fitch and reaffirmed by Moody's."
Mr Kean said the NSW Government will explore reform opportunities to support long-term economic growth, including improving women's economic opportunities, developing the industries of the future, increasing home ownership, supporting the State in becoming a clean energy superpower, and continuing to improve our health and education systems.
"Because of the policies set out in this Half-Yearly Review and the huge efforts made by the people of NSW, we have the opportunity to build one of the strongest and most resilient economies anywhere in the world," Mr Kean said.
"Our people are our most valuable assets, and we need to continue to invest in them and in the programs that help them flourish and realise their aspirations.
"COVID-19 has taught us that the biggest issues of our time can be the biggest opportunities for our State in the future. We intend to learn that lesson, and bounce back better and stronger in 2022."
Prime Minister's Literary Awards: Winners For 2021
The best of Australian literature, history and poetry has been celebrated today at the announcement of the 2021 Prime Minister's Literary Awards at the Sydney Opera House.
Prime Minister Scott Morrison and Minister for Communications, Urban Infrastructure, Cities and the Arts Paul Fletcher said the awards highlighted the creativity of Australia's writers and celebrate their enrichment of our culture and identity.
"In these testing times literature carries even more importance, connecting us to a range of Australian voices and bringing us closer together," the Prime Minister said.
"I congratulate this year's winners and thank them for their contribution. They have continued a tradition of excellence and creativity in our writing that is recognised by lovers of books everywhere."
Minister Fletcher said the annual Awards provided much-deserved acknowledgement for Australian authors and celebrate the art of literature.
"This year's Awards have highlighted the outstanding talent of Australia's literary community which has enriched lives of many people across the world," Minister Fletcher said.
"In a year where much of the country relied on reading to access the world beyond their own four walls, this is an opportunity to recognise the authors whose voices have entertained and sustained us.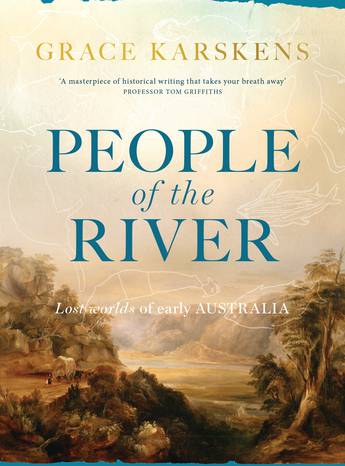 "Congratulations to all the winners, as well as those who were shortlisted, for engaging the imaginations of Australians young and old."
The Awards are presented in six categories – children's literature, young adult literature, fiction, poetry, non-fiction and Australian history – with a total prize pool of $600,000.
The 2021 Prime Minister's Literary Awards winners are:
Fiction;
The Labyrinth, Amanda Lohrey, Text Publishing
Non-fiction;
The Stranger Artist: Life at the Edge of Kimberley Painting, Quentin Sprague, Hardie Grant Publishing
Australian history;
People of the River: Lost Worlds of Early Australia, Grace Karskens, Allen & Unwin
Poetry;
The Strangest Place, New and Selected Poems, Stephen Edgar, Black Pepper
Children's literature;
Fly on the Wall, Remy Lai, Walker Books Australia
How to Make a Bird, Meg McKinlay, illustrated by Matt Ottley, Walker Books Australia
Young adult literature;
Metal Fish, Falling Snow, Cath Moore, Text Publishing
First Glimpse Of Future Sydney Harbour Bridge Cycleway Ramp: Feedback Open Until January 16 2022
Sydneysiders can now get their first look at the future of the Sydney Harbour Bridge Cycleway with design options now open for community consultation.
The community can have its say on three northern bike ramp options developed by leading design firms, Aspect Studios, Civille and REALMstudios.
Minister for Transport and Roads Rob Stokes said community feedback will be presented to an expert design panel, before a winner is announced next year.
"The community has a once in a lifetime opportunity to help shape the future of this iconic landmark by having a say on three shortlisted designs," Mr Stokes said.
"The designs have been developed to enhance the heritage of the Sydney Harbour Bridge and to ensure a design that respects and embraces Aboriginal culture, as well as being functional for bike riders of all abilities."
Member for North Shore Felicity Wilson said the linear bike ramp was identified as the preferred option following extensive community and stakeholder engagement.
"This unique area of our harbour foreshore has significant historical value and is a special place for local residents as well as people across NSW and the world," Ms Wilson said.
"This process is about getting the design right for this important place with a piece of infrastructure that is worthy of sharing this iconic location with our Harbour Bridge."
Community feedback on key elements of the three ramp designs and the Alfred Street south cycleway connection will close on Sunday 16 January 2022.
Following the selection of the winning design, the community will have further opportunities to provide feedback as planning progresses.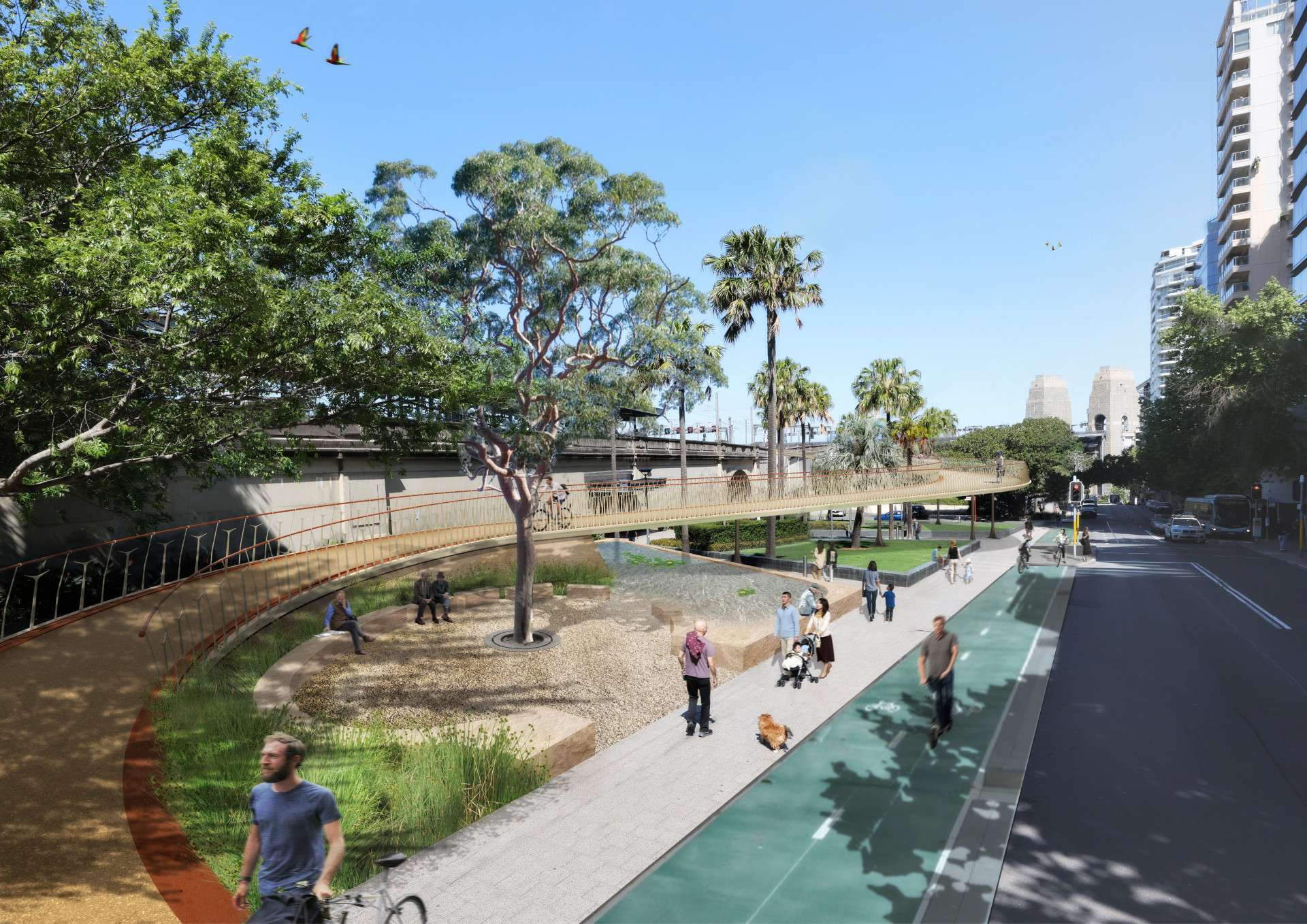 Ramp landing on Alfred Street (Civille)

The Secret Life Of Tasmanian Devils Is Hiding In Their Whiskers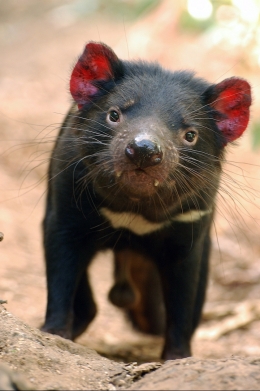 Scientists can peer at least nine months into a Tasmanian devil's past by studying its whiskers, a new study led by UNSW Sydney has found.

The long, wiry whiskers on these stocky marsupials hold chemical imprints from food they've eaten in the past -- records that can help tell broader stories about their foraging habits, habitat use and how they respond to environmental change.
Researchers have now mapped this timescale for the first time, showing that devils' whiskers can capture seasonal dietary changes over at least nine months and potentially up to a year.
The findings, published this week in Ecosphere, offer a way to monitor the endangered native species with minimal disruptions to their habitats.
"We're using the devils' whiskers to trace back through time," says Tracey Rogers, senior author of the study and professor at UNSW Science.
"Once dissected, the whiskers can act like the rings of a tree trunk, painting a picture of what the animals ate and how they lived up to a year ago."
Up until now, tracing a devil's culinary history with its whiskers has been a bit like using an out-of-order time machine: scientists could see the chemical records, but couldn't confirm if they were from a week, month, or year ago.
To get a clearer picture of the timeline, the UNSW-led research team fed tablets enriched in heavy stable isotopes -- types of atoms that don't decay into other elements over time -- to six captive devils at three-month intervals. These stable isotopes acted as timestamps, marking the whiskers with each season's passing.
When more than a year had passed, the team removed the longest whisker from each animal for analysis. They found the whiskers grew fast at first before slowing down, and that whiskers on different parts of their muzzle grew to different maximum lengths. On average, the longest whiskers held at least nine months of the animal's ecological history -- but as whisker growth slows over time, the researchers suggest it's likely they can hold up to a year.
The team used their findings to create a new whisker analysis model that can help track how the endangered animals -- who were recently brought to the edge of extinction -are faring in the wild.
"Tasmanian devil numbers are currently in recovery after the devastating effects of a highly transmissible cancer called the devil facial tumour disease, or DFTD," says lead author of the study Dr Marie Attard, a postdoctoral research associate at Royal Holloway University of London, who completed this work during her PhD at UNSW.
"Since the discovery of this disease in 1990s, many healthy individuals have been translocated to disease-free areas or are part of captive breeding programs to help boost their numbers.
"This whisker analysis tool will significantly enhance their management in pre-existing and translocated wild populations."
You are what you eat (no, seriously)
It might just sound like a way to encourage people to eat better, but the phrase 'you are what you eat' actually stands true on a scientific level.
Every time we eat something -- be it a vegetable or piece of meat -- its chemical signatures are broken down and reassimilated into our own bodies.
But as we're largely made up of soft tissue (which constantly regenerates itself), much of our body can only keep a short-term record of these isotopes. It's left up to our hard tissues, like hair and nails, to keep a more detailed record.
"The beauty of hard tissues is that they can't change anymore -- they're essentially dead cells," says Prof. Rogers.
"These hard tissues have already locked in the stable isotopes, so just one sample of our hair can tell the story of what we were eating at that time it grew."
In humans, hair follicle analysis can be used for medical research as well as for long-term drug tests.
But in animals, the testing method helps us learn more about animals' foraging habits, seasonal diet shifts and how they respond to environmental change.
A major benefit of the method is that it picks this information up with minimal disturbance to the animal's habitat: one pluck per year may tell a more in-depth story about Tasmanian devils' lifestyle than a week-long observation trip.
While scientists can start applying the new model to their research, Dr Attard says that the method can be improved by further research that increases the sample size and more accurately measures the whisker growth cycle.
Researchers using the method should also only pluck one whisker at a time, as whiskers are important to how Tasmanian devils experience their surroundings.
DFTD, the disease currently devastating Tasmanian devil populations, doesn't behave like any type of cancer known to humans.
In fact, this type of cancer -- that is, cancer that's contagious -- is rarely seen in nature at all.
"There are only three instances of transmissible cancer in mammals," says Prof. Rogers. "Sadly, the devil facial tumour disease is one of them."
The disease spreads quickly among devil colonies, passing between the animals as they bite each other while fighting. It has devastated many devil colonies since its discovery in 1996.
Different conservation programs have been designed to help minimise the spread of infection and protect the species, for example by relocating individuals to disease-free areas or creating captive breeding programs to help boost their numbers.
Dr Attard says the findings could help these conservation efforts, whether it's by identifying shifts in individual diet and habitat preferences in wild populations, or helping conservationists select suitable devils for translocation.
"As Tasmania's apex predator, devils play an essential role in maintaining ecosystem health," she says.
"The information we can gain from studying their whiskers can help conservationists protect current devil populations and reintroduce them successfully to areas in the wild."
Marie R. G. Attard, Anna Lewis, Stephen Wroe, Channing Hughes, Tracey L. Rogers.
Whisker growth in Tasmanian devils ( Sarcophilus harrisii ) and applications for stable isotope studies
. Ecosphere, 2021; 12 (11) DOI:
10.1002/ecs2.3846
Image: Theo, one of the captive Tasmanian devils involved in the whisker study. Photo: Anthony Britt-Lewis.
Focus On Future Generations As Construction Begins On New Tresillian Centre At Wollstonecraft
​Families across NSW who are struggling with the challenges of being a new parent are set to benefit from the redevelopment of the historic Tresillian Family Care Centre in Wollstonecraft.
Minister for Mental Health and Women Bronnie Taylor, Minister for Health and Medical Research Brad Hazzard and Member for North Shore Felicity Wilson today turned the first sod on the $16.4 million project.
Mrs Taylor said the redevelopment will provide a new, modern base for Tresillian to deliver a range of support services to parents which will make all the difference to a family during a difficult time.
"Being a parent, especially a new parent, is really tough, and delivering this new centre will ensure families have support in their hour of need," Mrs Taylor said.
"The sod turn ceremony today marks the start of a new era for the amazing Tresillian team here at Wollstonecraft. This project will see the facility revitalised and expanded to meet the needs of families today and into the future."
Mr Hazzard said the new facility will give more parents easier access to a broader range of support services at the early, critical stages of a child's life.
"This new $16.4 million state-of-the art centre will help parents give their child the very best start in life during those first few months or years, which can be an extremely challenging time for both new and experienced parents," Mr Hazzard said.
"The significant investment into this new Tresillian Family Care Centre will ensure it's well equipped to support generations of NSW families into the future."
The new centre is expected to be completed by early 2023 and will feature:
State-of-the-art 14-bed residential in-patient facility operating seven days a week
Additional education and counselling programs for new parents
Expanded day services for parents, babies and toddlers
Education facility for parents and health professionals
Upgrades to the Guthrie Early Learning Centre which will remain operational throughout the redevelopment
Ms Wilson knows first hand the support provided by the Tresillian team at Wollstonecraft makes a huge difference to local mums and dads.
"I'm delighted that this new facility will ensure that we can support even more parents during what can be a stressful, lonely and overwhelming time," Ms Wilson said.
Tresillian CEO Robert Mills said the redevelopment will break new ground in the early parenting sector by providing 90 per cent more parents with access to much-needed support.
"We are growing and revitalising Tresillian Wollstonecraft to meet the needs of families right across NSW," Mr Mills said.
"This exciting project is being funded through the combination of fundraising activities, philanthropic donations and a NSW Government grant of $500,000 –a significant investment in the health and wellbeing of future generations."
The new facility will be an anchor in the network of Tresillian services across NSW, including the six new regional Family Care Centres that are being established in Grafton, Griffith, Goulburn, Muswellbrook, Armidale and Cowra, five Tresillian 2U mobile van services; and staffing for the Macksville regional residential parenting beds that were funded with the NSW Government's commitment of $12.2 million over two years, commencing in 2021.
Following the $157 million investment made in the 2018 NSW Budget Parenting Package, the NSW Government investments also include $10.2 million over four years to fund Tresillian and Karitane to extend access to virtual residential parenting services and evaluate service delivery, and over $1.4 million to support Tresillian to provide free access to its SleepWellBaby app during the COVID-19 pandemic.
Families seeking parenting support can call Tresillian's Parent's Help Line on 1300 272 736 Monday to Friday.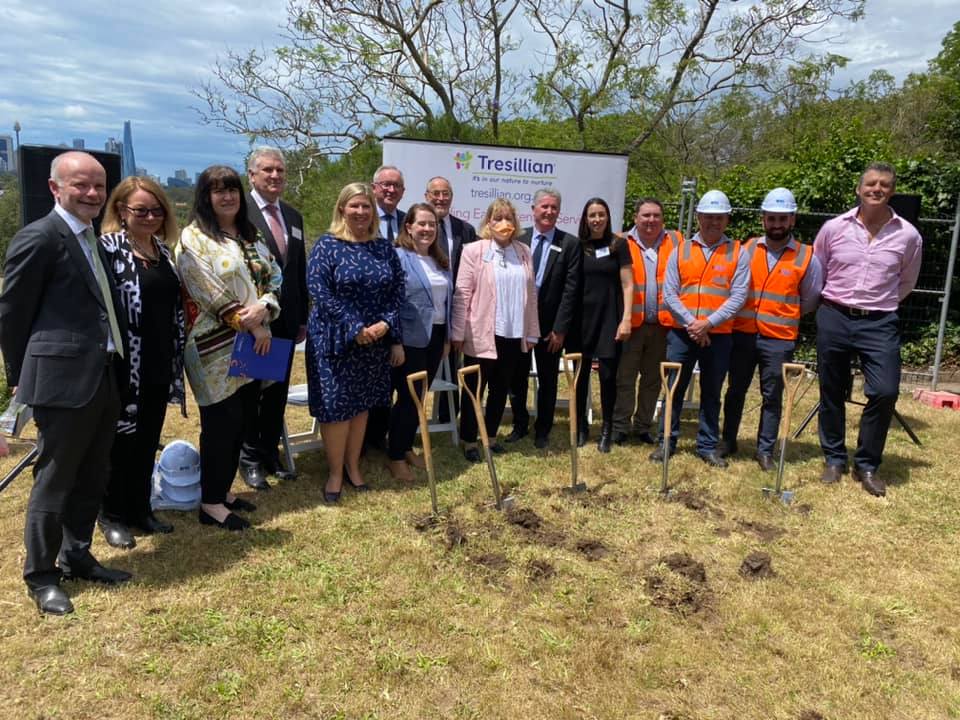 Big Gaps In Quest To Sequence Genomes Of All Animals
Efforts to sequence the genomes of the world's animals tend to focus on those that most resemble humans with the work conducted almost entirely in the Global North, according to an analysis led by Washington State University.
In a paper published in the Proceedings of the National Academies of Sciences, researchers from WSU and Brigham Young University warn that current efforts are overlooking huge swathes of diversity and opportunity.
The analysis found that nearly 3,300 animal species have had their genomes sequenced and assembled, a process that gives organizational context to an organism's DNA. While the rate is picking up, the number is small in comparison to the world's 1.66 million animal species, and vertebrates make up the lion's share of current sequences. They account for 54% of all the assemblies, despite representing only 3.9% of animal species. In contrast, the invertebrates of the Arthropoda phylum, which includes insects and spiders, comprise only 34% of current datasets while representing 78.5% of all species.
"With genome assemblies accumulating rapidly, we want to think about where we are putting our efforts. It's not being spread evenly across the animal tree of life," said lead author Scott Hotaling, a WSU post-doctoral researcher. "Invertebrates are still very underrepresented, which makes sense given that people seem to care more about vertebrates, the so-called 'charismatic megafauna.'"
The family Hominidae, which includes great apes and humans, had the most contiguous genome data assembled, but the human genome is not the longest: that title goes to the Australian lungfish.
Of all the genomic data, only five arthropod groups were well represented: bees, butterflies, mosquitoes, fruit flies and ants -- all notable for the utility, or problems, they pose to humans.
"We are interested in ourselves, and that's not necessarily a bad thing," said Paul Frandsen, a corresponding author on the paper and a BYU assistant professor. "But to begin to understand entire ecosystems, we have to start sampling more of the variety of life to gain a clearer picture. Vertebrates are important components of ecosystems, but arguably insects and many other small creatures probably play an even more important role because they're down at the base of the food web."
The authors, Hotaling, Frandsen and WSU associate professor Joanna Kelley, also noted that the vast majority of genetic sequencing work is happening in developed countries often called the Global North because most are located in the Northern Hemisphere. Three countries, the United States, China and Switzerland produce the most. There were even certain proclivities for different regions with North America doing the most sequencing of mammals and insects, Europe of fish and Asia of birds.
In recent years, several large genome sequencing efforts have been announced, including the Earth BioGenome Initiative, which set an ambitious goal to sequence all of eukaryotic life, which includes animals, bacteria and one-celled organisms, within the next 10 years.
The current number of about 3,300 animal genome assemblies as of June 2021 is a big jump in 25 years from when the first animal genome sequence was produced, the Caenorhabditis elegans roundworm in 1998. But the authors calculated that at the current rate of about four genome assemblies per day, the goal of sequencing all eukaryotic life would not be reached until the year 3130.
The researchers propose that one way to help spur more work in this area would be to develop infrastructure and involve more researchers from countries in the Global South, particularly in tropical regions where there also happens to be a lot of animal diversity.
"If we want to build a global discipline, we need to include a global people," Hotaling said. "It's just basic equity, and from a pure scientific standpoint, the people who live in areas where species are being sequenced have a lot of knowledge about those species and ecosystems. They have a lot to contribute."
Scott Hotaling, Joanna L. Kelley, Paul B. Frandsen.
Toward a genome sequence for every animal: Where are we now?
Proceedings of the National Academy of Sciences, 2021; 118 (52): e2109019118 DOI:
10.1073/pnas.2109019118
The Australian lungfish (Neoceratodus forsteri), also known as the Queensland lungfish, Burnett salmon and barramunda, is the only surviving member of the family Neoceratodontidae. It is one of only six extant lungfish species in the world. Endemic to Australia, the Neoceratodontidae are an ancient family belonging to the class Sarcopterygii, or lobe-finned fishes.
The Australian lungfish is native only to the Mary and Burnett River systems in south-eastern Queensland. It has been successfully distributed to other, more southerly rivers, including the Brisbane, Albert, Stanley, and Coomera Rivers, and the Enoggera Reservoir in the past century. The Australian lungfish has also been introduced to the Pine, Caboolture, and Condamine Rivers, but current survival and breeding success are unknown. Formerly widespread, at one time at least seven species of lungfish were in Australia.
Fossil records of this group date back 380 million years, around the time when the higher vertebrate classes were beginning to evolve.[7] Fossils of lungfish almost identical to this species have been uncovered in northern New South Wales, indicating that Neoceratodus has remained virtually unchanged for well over 100 million years, making it a living fossil and one of the oldest living vertebrate genera on the planet.
It is one of six extant representatives of the ancient air-breathing Dipnoi (lungfishes) that flourished during the Devonian period (about 413–365 million years ago) and is the outgroup to all other members of this lineage. The five other freshwater lungfish species, four in Africa and one in South America, are very different morphologically from N. forsteri. The Queensland lungfish can live for several days out of the water, if it is kept moist, but will not survive total water depletion, unlike its African counterparts.
The small settlement of Ceratodus, Queensland derives its name from that of the Australian lungfish. The species was named in honour of the squatter and politician William Forster.
Although the status of the Australian lungfish is secure, it is a protected species under the Queensland Fish and Oyster Act of 1914 and capture in the wild is strictly prohibited. Human activities currently threaten the Australian lungfish, particularly water development. It is potentially at risk in much of its core distribution in the Burnett and Mary Rivers, as 26% of these river systems are presently impounded by weirs and dams. Barriers to movement and altered flow regimens downstream of dams for irrigation purposes could lead to the disruption of existing population structure and cause even more loss of genetic variation. Researcher Anne Kemp has documented the decline of lungfish in many reservoirs and river systems due to lack of recruitment caused by dams.
In a 2021 FlyLife article, Karl Brandt proposed the Australian lungfish as the inspiration for Gurangatch, the legendary reptile fish from Gandangara mythology. The Gundangara people, also spelt Gundungara, Gandangarra, Gundungurra and other variations, are an Aboriginal Australian people in south-eastern New South Wales, Australia. Their traditional lands include present day Goulburn and the Southern Highlands.
According to Gandangara belief, in the primordial dreamtime (gun-yung-ga-lung, "times far past"), two creator figures, Gurangatch, a rainbow serpent, and Mirragañ, a quoll, went on a journey from a point on the upper reaches of the Wollondilly River, with Mirragan pursuing the former, until the trek ended at a waterhole named Joolundoo on the Upper Fish River. The distance covered by this serpentine movement and the pursuit extended some 169 kilometres away. Much of this landscape with its minute Gandangara toponymic descriptions considered to be "one of the best documented Aboriginal cultural landscapes", was submerged with the construction of the Warragamba Dam after WW2. At that time animals were human, and collectively the animal people of that pristine world were known as Burringilling.
Gurangatch, not wholly a serpent, but part fish, and part reptile, camped in the shallows of an area known as Murraural, specifically at the junction of the Wollondilly and Wingeecaribbee rivers. It was here, while he basked in the sun, that the redoubtable fish-hunter, Mirragañ the quoll, glimpsed the light reflected from Gurangatch's eyes and endeavoured, unsuccessfully, to spear him. The quoll tried to force his prey back from the depths of the waterhole, where Gurangatch had sought refuge, by planting ever more bundles of nauseating slabs of millewa (Hickory|hickory bark) here and there in the various soaks and pools.
Gurangatch, wise to the plan, burrowed his way out, tunneling through the landscape, drawing the lagoon waters in his train, till he emerged on a high rocky ridge called thereafter Birrimbunnungalai, since it is rich in birrimbunnung (sprats).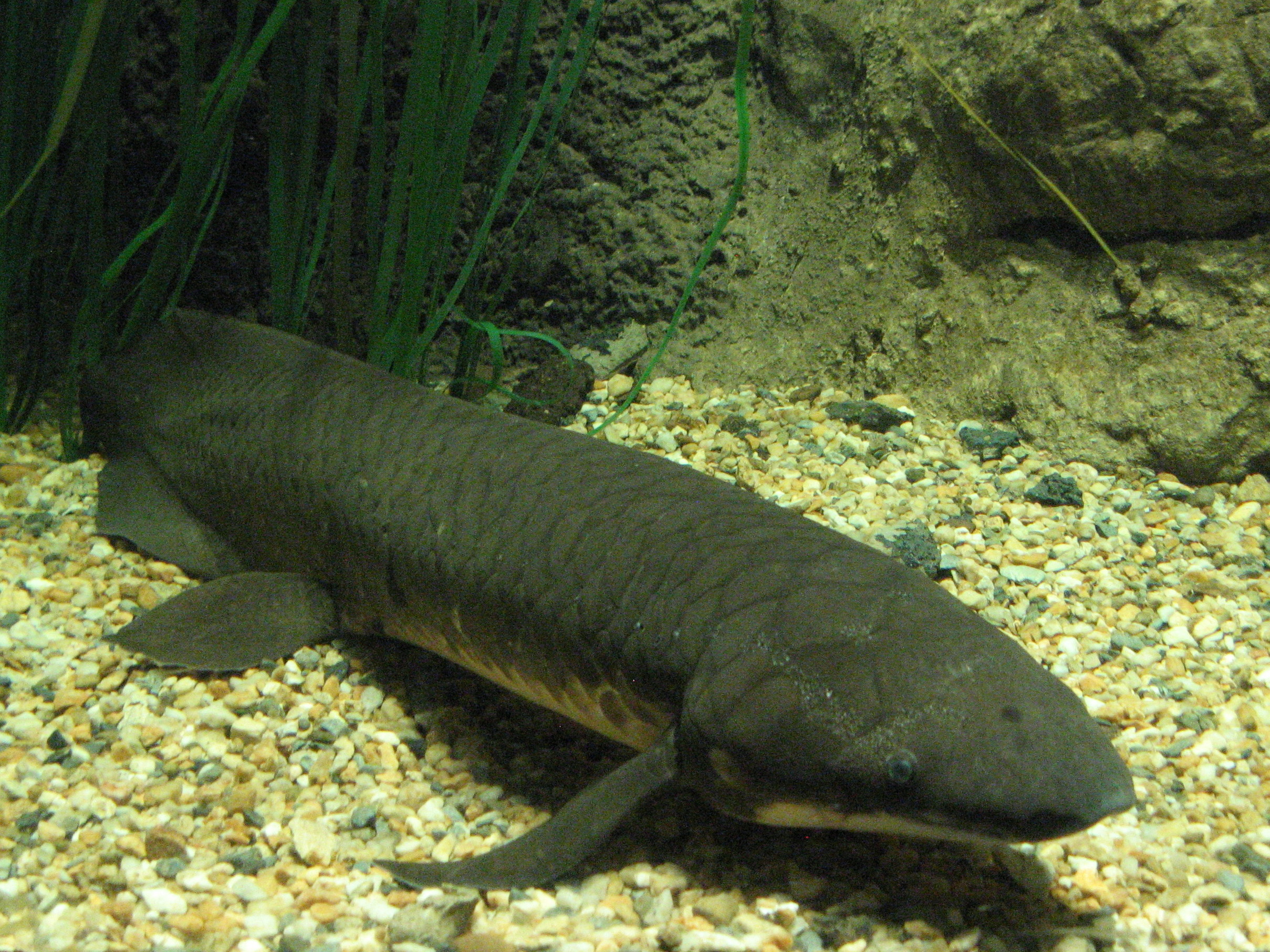 Neoceratodus forsteri (Australian lungfish) at the National Zoo & Aquarium in Canberra, Australia. Photo: Mitch Ames.
Denisovans Or Homo Sapiens: Who Were The First To Settle (Permanently) On The Tibetan Plateau?
The Tibetan Plateau has long been considered one of the last places to be populated by people in their migration around the globe. A new paper by archaeologists at the University of California, Davis, highlights that our extinct cousins, the Denisovans, reached the "roof of the world" about 160,000 years ago -- 120,000 years earlier than previous estimates for our species -- and even contributed to our adaptation to high altitude.
The article, which was published online this month in the journal Trends in Ecology & Evolution, suggests that a cross-look at archaeological and genetic evidence provides essential clues to reconstruct the history of the peopling of the region.
Denisovans were archaic hominins once dispersed throughout Asia. After several instances of interbreeding with early modern humans in the region, one of their hybridizations benefited Tibetans' survival and settlement at high altitudes.
Those conclusions are among findings that led Peiqi Zhang, a UC Davis doctoral student who has participated in excavations of an archaeological site above 15,000 feet (4,600 meters) in Tibet, and Xinjun Zhang, a postdoctoral researcher at UCLA who studies Denisovan and other human DNA, to ask the question: What do we know about how and when the region was peopled? Xinjun Zhang earned her genetic anthropology doctorate at UC Davis in 2017. The two researchers are not related.
The two scholars conducted a review of evidence of human dispersal and settlement in the Tibetan Plateau, integrating the archaeological and genetic discoveries so far. "Before our article, there was a lack of comprehensive review bringing both fields together, especially with an equal emphasis," Peiqi Zhang said.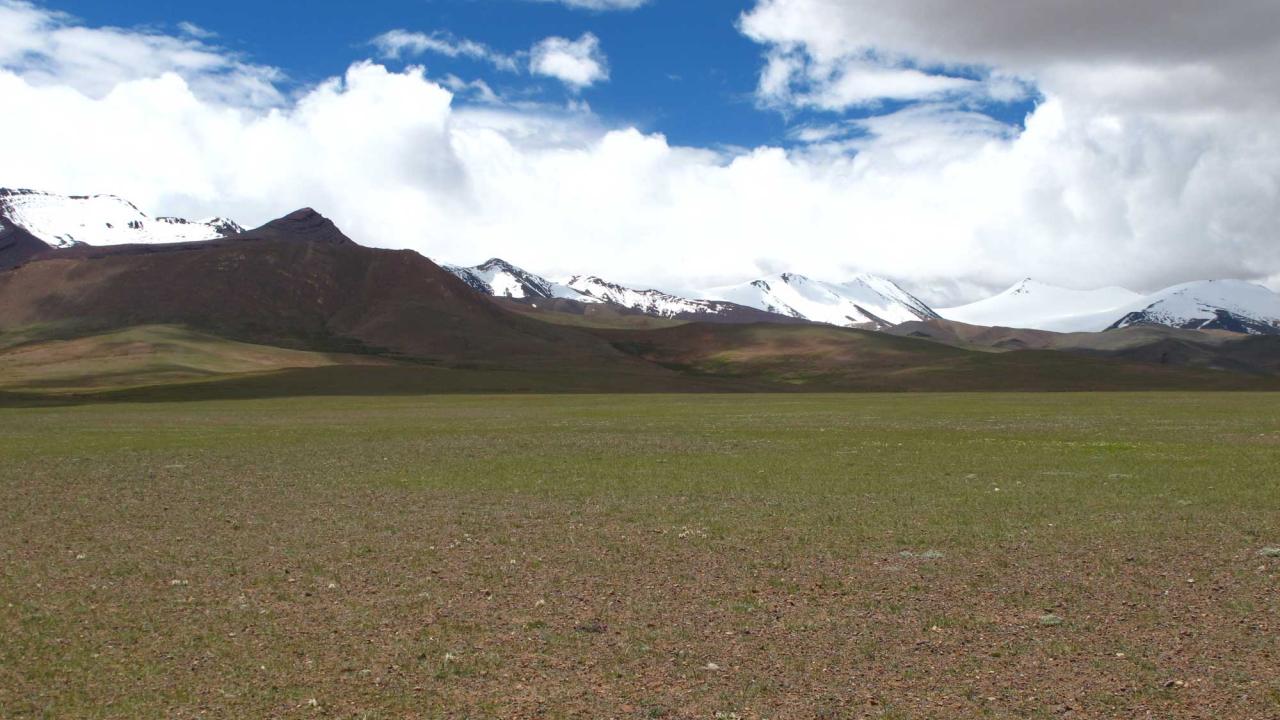 Archaeological investigations suggest four major periods of occupation, beginning with Denisovans about 160,000 years ago and followed by three periods of humans who arrived starting around 40,000 years ago, 16,000 years ago and 8,000 years ago.
"Based on archaeological evidence, we know that there are gaps between these occupation periods," Peiqi Zhang said. "But the archaeological work on the Tibetan Plateau is very limited. There's still a possibility of continuous human occupation since the late ice age, but we haven't found enough data to confirm it."
Denisovans were first identified in 2010, based on DNA extracted from a girl's finger bone found in a cave in the Altai Mountains in Siberia. Her DNA carried the haplotype highly similar to the Endothelial Pas1 (EPAS1) gene, which in living populations is known to improve oxygen transport in the blood. Most modern Tibetans carry a high frequency of the EPAS1 gene.
In 2019, a jawbone from a cave on the Tibetan Plateau was tentatively identified as Denisovan, but it could not be determined if the mandible carried the same gene. "We don't know whether the Denisovans are adaptive to the hypoxia of the Tibetan Plateau at this point," Peiqi Zhang said.
Little is known about the biology and behaviour of the Denisovans on the plateau.
Genetic studies show that Asians and Oceanians (people of Australia, New Zealand, Melanesia, Micronesia and Polynesia) inherited different amounts of Denisovan DNA, Xinjun Zhang said.
"It could mean that the interbreeding happened somewhere in Asia in the ancestral Asians before the further subdivision of local populations that we see today," she said.
And it happened more than once. "From the genetic studies, we can detect that all East Asians, including the Tibetans, interbred with two distinct Denisovan groups, with one of such events unique to East Asians (and the other shared with other South Asians)," said Xinjun Zhang.
"Since all East Asians show the same patterns, we have reason to believe that this interbreeding event (the one that's unique to East Asians) happened somewhere in the lowland instead of on the plateau."
Zhang and Zhang propose two models of human occupation of the Tibetan Plateau as a framework for scholars that can be tested by future discoveries:
Intermittent visits before settling there year-round about the end of the ice age, about 9,000 years ago.
Continuous occupation beginning 30,000 to 40,000 years ago.
In either model, Denovisans could have passed the EPAS1 haplotype to modern humans about 46,000 to 48,000 years ago.
"The main question is whether they're staying there all year-round, which would mean that they were adapted biologically to hypoxia," said Nicolas Zwyns, a UC Davis associate professor of anthropology and the paper's supervising author. "Or did they just end up there by accident, and then retreated back to the lowlands or just disappeared?"
It's unclear when Denisovans went extinct, but some studies suggest it may have been as late as 20,000 years ago. "Although we don't know if they were adapted to the high altitude, the transmission of some of their genes to us will be the game changer thousands of years later for our species to get adapted to hypoxia," Zwyns said. "That to me is a fantastic story."
Peiqi Zhang, Xinjun Zhang, Xiaoling Zhang, Xing Gao, Emilia Huerta-Sanchez, Nicolas Zwyns.
Denisovans and Homo sapiens on the Tibetan Plateau: dispersals and adaptations.
Trends in Ecology & Evolution, 2021; DOI:
10.1016/j.tree.2021.11.004
The Sunshine Vitamin That 'D'elivers On Cardio Health
Free from the sun, vitamin D delivers a natural source for one of the hormones essential to our bodies, especially the bones. But when you're down on this essential nutrient, it's not only your bones that could suffer, but also your cardio health, according to new research from the University of South Australia.
In the first study of its kind, researchers from the UniSA's Australian Centre for Precision Health at SAHMRI have identified genetic evidence for a role of vitamin D deficiency in causing cardiovascular disease.
The study, which is published in European Heart Journal today, shows that people with vitamin D deficiency are more likely to suffer from heart disease and higher blood pressure, than those with normal levels of vitamin D*. For participants with the lowest concentrations the risk of heart disease was more than double that seen for those with sufficient concentrations.
Globally, cardiovascular diseases (CVDs) are the leading cause of death worldwide, taking an estimated 17.9 million lives per year. In Australia, CVD accounts for one in four deaths and costs the Australian economy five billion dollars each year, more than any other disease.
Low concentrations of vitamin D are common in many parts of the world, with data from the UK Biobank showing that 55 per cent of participants have low levels of vitamin D (<50 nmol/L) and 13 per cent have severe deficiency (<25 nmol/L).
Low levels of vitamin D are recorded by an estimated 23 per cent of people in Australia, 24 per cent of people in the US, and 37 per cent of people in Canada.
Chief investigator, UniSA's Prof Elina Hyppönen says appreciating the role of vitamin D deficiency for heart health could help reduce the global burden of cardiovascular disease.
"Severe deficiency is relatively rare, but in settings where this does occur it is very important to be proactive and avoid negative effects on the heart. For example, deficiency can be a problem for people living in residential care who may have limited exposure to sun," Prof Hyppönen says.
"We can also get vitamin D from food, including oily fish, eggs and fortified foods and drinks. This said, food is unfortunately a relatively poor source of vitamin D, and even an otherwise healthy diet does not typically contain enough.
"If we don't get any vitamin D through the sun, this is one of the rare nutrients for which we sometimes need to take a daily supplement to keep up with the requirements.
"Understanding the connection between low levels of vitamin D and CVD is especially important, given the global prevalence of this deadly condition.
"Our results are exciting as they suggest that if we can raise levels of vitamin D within norms, we should also affect rates of CVD. In our study population, by increasing vitamin D-deficient individuals to levels of at least 50 nmol/L, we estimate that 4.4 per cent of all CVD cases could have been prevented."
This large-scale Mendelian study used a new genetic approach that allowed the team to assess how increasing levels can affect CVD risk based on how high the participants actual vitamin D levels were. The study used information from up to 267,980 individuals which allowed the team to provide robust statistical evidence for the link between vitamin D deficiency and CVD.
"It is not ethical to recruit people with vitamin D deficiency to a randomised controlled trial and to leave them without treatment for long periods. Prof Hyppönen says.
"It is exactly this type of difficult setting which demonstrates the power of our genetic approach, given we can show how improving concentrations affects the risk in those most in need, without exposing participants to any harm.
"Those with the lowest concentrations are likely to have the strongest effects, yet a population-wide approach to eradicate vitamin D deficiency could reduce the global burden of CVDs."
The Australian and New Zealand Bone and Mineral Society (ANZBMS) and Osteoporosis Australia (OA) guidelines (2012) classify vitamin D results as follows:
25-hydroxy-vitamin D of less than 30 nmol/L is deficient
25-hydroxy-vitamin D of 30-50 nmol/L is mildly deficient
25-hydroxy-vitamin D of greater than 50 nmol/L is sufficient for the health of bones
Zhou, Ang et al.
Non-linear Mendelian randomisation analyses support a role for vitamin D deficiency in cardiovascular disease risk
. European Heart Journal, 2021 DOI:
10.1093/eurheartj/ehab809
A Daily Dose Of Yogurt Could Be The Go-To Food To Manage High Blood Pressure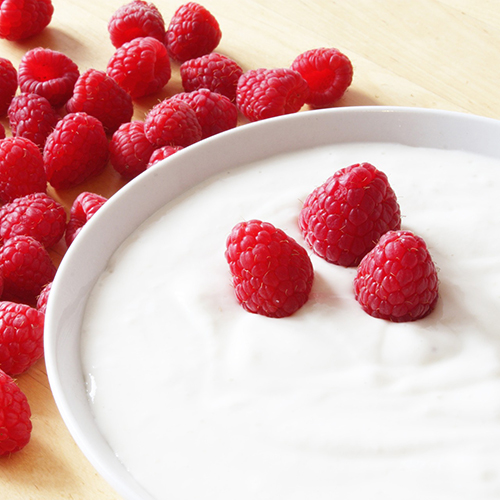 Whether it's a dollop on your morning cereal or a simple snack on the go, a daily dose of yoghurt could be the next go-to food for people with high blood pressure, according to new research from the University of South Australia.
Conducted in partnership with the University of Maine, the study examined the associations between yoghurt intake, blood pressure and cardiovascular risk factors, finding that yoghurt is associated with lower blood pressure for those with hypertension.
Globally, more than a billion people suffer from hypertension (high blood pressure), putting them at greater risk of cardiovascular diseases (CVDs) such as heart attack and stroke.
CVDs are the leading cause of death worldwide -- in the United States, one person dies from CVD every 36 seconds; in Australia, it's every 12 minutes.
UniSA researcher Dr Alexandra Wade says this study provides new evidence that connects yoghurt with positive blood pressure outcomes for hypertensive people.
"High blood pressure is the number one risk factor for cardiovascular disease, so it's important that we continue to find ways to reduce and regulate it," Dr Wade says.
"Dairy foods, especially yoghurt, may be capable of reducing blood pressure.
"This is because dairy foods contain a range of micronutrients, including calcium, magnesium and potassium, all of which are involved in the regulation of blood pressure.
"Yoghurt is especially interesting because it also contains bacteria that promote the release of proteins which lowers blood pressure.
"This study showed for people with elevated blood pressure, even small amounts of yoghurt were associated with lower blood pressure.
"And for those who consumed yoghurt regularly, the results were even stronger, with blood pressure readings nearly seven points lower than those who did not consume yoghurt."
The study was conducted on 915 community-dwelling adults from the Maine-Syracuse Longitudinal Study. Habitual yogurt consumption was measured using a food frequency questionnaire. High blood pressure was defined as being greater than or equal to 140/90 mmHg (a normal blood pressure level is less than 120/80 mmHg).
Researchers say that future observational and intervention studies should continue to focus on at-risk individuals to examine the potential benefits of yogurt.
Alexandra T. Wade, Benjamin A. Guenther, Fayeza S. Ahmed, Merrill F. Elias.
Higher yogurt intake is associated with lower blood pressure in hypertensive individuals: Cross-sectional findings from the Maine–Syracuse longitudinal study.
International Dairy Journal, 2021; 122: 105159 DOI:
10.1016/j.idairyj.2021.105159
Monash University Researchers Develop An Antibody-Drug Delivery System
It sounds like the stuff of science fiction: a human-made crystal that can be attached to antibodies and then supercharge them with potent drugs or imaging agents that can seek out diseased cells with the highest precision, resulting in fewer adverse effects for the patient.
However, that is precisely what researchers from the Australian Centre for Blood Diseases at Monash University in collaboration with the TU Graz (Austria) have developed: the world's first metal-organic framework (MOFs) antibody-drug delivery system that has the potential to fast-track potent new therapies for cancer, cardiovascular and autoimmune diseases.
The in vitro study showed that when MOF antibody crystals bind to their target cancer cells and if exposed to the low pH in the cells, they break down, delivering the drugs directly and solely to the desired area.
The metal-organic framework, a mixture of metal (zinc) and carbonate ions, and a small organic molecule (an imidazole, a colourless solid compound that is soluble in water) not only keeps the payload attached to the antibody but can also acts as a reservoir of personalised therapeutics. This is a benefit with the potential to become a new medical tool to target specific diseases with customised drugs and optimised doses.
The findings are now published in the journal Advanced Materials.
Co-senior author Professor Christoph Hagemeyer, Head of the NanoBiotechnology Laboratory at the Australian Centre for Blood Diseases, Monash University, says while more funding is needed to take the research into the next phase and to patients, the new method is cheaper, faster and more versatile than anything available currently.
"The method offers the opportunity to personalise treatment and given the precision possible, may eventually change the current dosage needed for patients, resulting in fewer side effects and making treatments cheaper," said Professor Hagemeyer.
Co-first author Dr Karen Alt, Head of the Nano Theranostics Laboratory at the Australian Centre for Blood Diseases, Monash University, says: "With just 0.01 per cent of chemotherapy currently reaching the cancer tissue, this revolutionary new method can boost the potency of the drugs reaching their target."
"With over 80 different monoclonal antibodies approved for clinical use, this approach has enormous potential to improve these antibodies for the targeted delivery of diagnostic agents and therapeutic drugs. The goal is that ultimately the clinical translation of this technology will improve the quality of life for patients suffering from serious diseases," said Dr Alt.
Karen Alt, Francesco Carraro, Edwina Jap, Mercedes Linares‐Moreau, Raffaele Riccò, Marcello Righetto, Marco Bogar, Heinz Amenitsch, Rania A. Hashad, Christian Doonan, Christoph E. Hagemeyer, Paolo Falcaro.
Self‐Assembly of Oriented Antibody‐Decorated Metal‐Organic Framework Nanocrystals for Active Targeting Applications.
Advanced Materials, 2021; 2106607 DOI:
10.1002/adma.202106607
Common Arctic Finches Are All The Same Species
For birders struggling to figure out what kind of Redpoll they're watching, new research from the University of Colorado Boulder says don't worry -- the different species are actually all one and the same.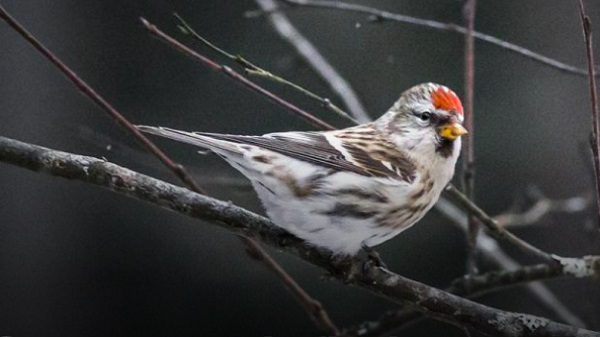 This new research, out recently in
Nature Communications
, finds that Redpolls, a bird found in the Arctic that will sometimes come to the Southern latitudes during the winter and can be hard to differentiate, aren't actually multiple species, genetically speaking. Instead, the three recognized species are all just one with a "supergene" that controls differences in plumage color and morphology, making them look different.
This research builds on findings from 2015 suggesting this might be the case but without having a clear idea as to why. This time, with greater genetic technological capability, the researchers looked at the full genome of the different species and found that what commonly signifies different subspecies in birds doesn't apply to Redpolls.
"I think, solidly now, the new paper shows that there is widespread gene flow across the (Redpoll's) genome, except for this one region, and it just so happens this one region influences the way they look," said Scott Taylor, assistant professor in the Department of Ecology and Evolutionary Biology, director of CU Boulder's Mountain Research Station and author on the paper.
Redpolls are a type of "winter finch," or a finch that lives in the northernmost reaches of the globe and fly south only sporadically. While known for their characteristic red marking on their heads, appearance within the species can vary widely, with some Redpolls being white with small bills and others with larger and darker bills. Initially, it was thought that these differences signified three different species of the bird -- like is the case with many other bird species -- but those "species" can be difficult to differentiate.
"Redpolls have been taxonomically confusing for a long time, and we only get to see them every once in a while in the winter," Taylor explained. "They aren't a bird you're guaranteed to see at your feeder, so when it happens, people get excited, and they want to know what they're looking at."
In 2015, however, then-postdoc Taylor and graduate student Nicholas A. Mason, now an assistant professor at Louisiana State University, found preliminary genetic data suggesting they aren't different species. Instead, they are all the same species, just with different appearances -- but the researchers weren't quite sure why.
These new findings picked up where that previous research left off, with Erik Funk, graduate student at CU Boulder and the lead author of the paper, going back and re-examining the original samples and adding a few more from other areas, including Greenland, Iceland and parts of Europe, to get a more complete picture.
Altogether, Funk examined the full genome of 73 individuals from all the different subtypes, including the Common Redpoll, the Hoary Redpoll and the Lesser Redpoll.
What he found is that, despite the differences in appearance, the birds are almost identical genetically but with a "supergene" that controls the different traits that make the birds appear different. In particular, the researchers found a chromosomal inversion, or when part of the chromosome is flipped, for one of the chromosomes, that allowed this supergene to get created.
"Often times we assume that a lot of traits can act independently, meaning that different traits can be inherited separately from one another, but this particular result shows that sometimes these traits are actually tightly linked together. … At least for these birds, they're inheriting a whole group of traits together as one," said Funk.
And redpolls aren't alone with these supergenes. Many species, from other birds to certain types of mice, are now known to have these supergenes.
"It seems to be less common, but I think one of the things that we are learning as we have access to more sequence data now is that maybe they're not as uncommon as we once thought," Funk said.
While the researchers now have an answer about why this species' appearance varies, questions still remain as to how. So, how are these traits maintained? And how will that change with the arctic warming for these arctic specialists? Both questions the researchers hope to dig into next.
"Sometimes birders get mad if you take birds off their list, but I think it makes the Redpolls even more interesting," Taylor said. "Understanding the genetic basis of the trait makes it make much more sense now, which I think is pretty cool."
Other authors include Snæbjörn Pálsson from the University of Iceland; Tomáš Albrecht from Charles University in Prague and Czech Academy of Sciences; and Jeff Johnson from the Wolf Creek Operating Foundation.
Erik R. Funk, Nicholas A. Mason, Snæbjörn Pálsson, Tomáš Albrecht, Jeff A. Johnson, Scott A. Taylor.
A supergene underlies linked variation in color and morphology in a Holarctic songbird.
Nature Communications, 2021; 12 (1) DOI:
10.1038/s41467-021-27173-z
Melting Glaciers May Produce Thousands Of Kilometres Of New Pacific Salmon Habitat
Retreating glaciers in the Pacific mountains of western North America could produce around 6,150 kilometres of new Pacific salmon habitat by the year 2100, according to a new study.
Scientists have 'peeled back the ice' from 46,000 glaciers between southern British Columbia and south-central Alaska to look at how much potential salmon habitat would be created when underlying bedrock is exposed and new streams flow over the landscape.
Modelling glacier retreat under different climate change scenarios, researchers discovered that, under a moderate temperature increase, the glaciers could reveal potential new Pacific salmon habitat nearly equal to the length of the Mississippi River (6,275 km).
Desirable for salmon, in this case, means low-gradient streams (less than 10% incline) connected to the ocean with retreating glaciers at their headwaters. The team discovered that 315 of the glaciers examined met this criteria.
The international team, led by researchers at Simon Fraser University (Canada) with University of Birmingham (UK) and other organisations, published their findings today in Nature Communications.
Lead author, Simon Fraser University spatial analyst Dr. Kara Pitman comments: "We predict that most of the emerging salmon habitat will occur in Alaska and the transboundary region, at the British Columbia?Alaska border, where large coastal glaciers still exist. The Gulf of Alaska sub-region is predicted to see the most gains -- a 27% increase in salmon-accessible habitat by 2100.
"Once conditions stabilise in the newly-formed streams, salmon can colonise these areas quite quickly. It's a common misconception that all salmon return home to the streams they were born in. Most do, but some individuals will stray -- migrating into new streams to spawn and, if conditions are favorable, the population can increase rapidly."
Co-author Professor Alexander Milner from the University of Birmingham has researched glacial retreat and salmon populations in southeast Alaska for over three decades. His team have worked on Stonefly Creek in Glacier Bay where glacier retreat reveal a new stream in the late 1970s and he comments
"Colonisation by salmon can occur relatively quickly after glacial retreat creates favourable spawning habitat in the new stream. For example, Stonefly Creek was colonised within 10 years by pink salmon that grew rapidly to more than 5,000 spawners. Other species also colonised including Coho and Sockeye salmon, especially where a lake is associated with the stream"
The researchers caution that while the newly created habitat is a positive for salmon in some locations; overall, climate change still poses grave challenges for some salmon populations.
"On one hand, this amount of new salmon habitat will provide local opportunities for some salmon populations," says Dr. Pitman. "On the other hand, climate change and other human impacts continue to threaten salmon survival -- via warming rivers, changes in stream flows, and poor ocean conditions.
"Climate change means we increasingly need to look to the future. We can't just protect current-day habitat for species but need to consider what habitats they might rely on in the future."
'
Glacier retreat creating new Pacific salmon habitat in western North America
' - Pitman, Kara J; Moore, Jonathan W.; Sloat, Matthew R.; Huss, Matthias; Whited, Diane C.; Beechie, Tim J.; Brenner, Rich; Hood, Eran W.; Milner, Alexander M.; Pess, George R.; Reeves, Gordan H.; and Schindler, Daniel E. is published by Nature Communications.
https://www.nature.com/articles/s41467-021-26897-2
Map showing the Pacific salmon range in North America (pink), and our study region (blue). Glacier outlines are in grey. The black box indicates the location of example focal area, shown in b Harriman Glacier, Prince William Sound, Alaska, showing approximate glacier retreat (for the benchmark years 2050 and 2100), future salmon-accessible streams (<10% stream gradient threshold over ~500 m; blue and black), and suitable habitat below a 0–2% stream gradient over ~500 m (blue). Thicker lines represent higher stream orders and narrower lines represent lower stream orders. Streams >10% stream gradient threshold are marked with an X and colored in red.
Disclaimer: These articles are not intended to provide medical advice, diagnosis or treatment. Views expressed here do not necessarily reflect those of Pittwater Online News or its staff.