January 23-29, 2022: Issue 523
Remarkable Rescue at Warriewood Blowhole: Tragic spike in NSW coastal drownings Sparks Call For People To Heed Safety Messages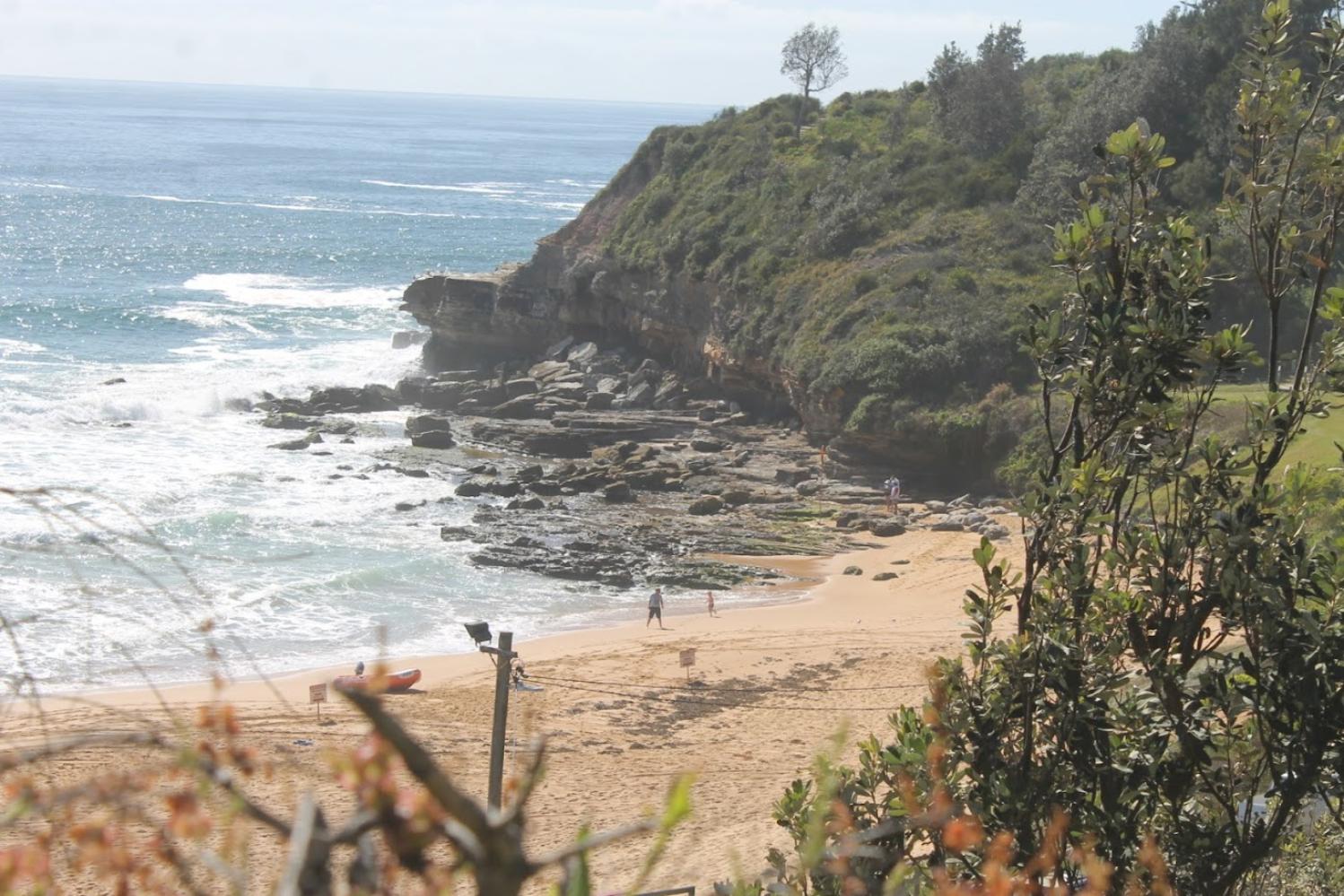 Beachgoers are being urged to take responsibility for their safety and swim between the flags, after NSW recorded an increase in the number of drownings this summer.
Since December 1, there have been 15 coastal deaths and drownings, including three rock fisherman, which is two more than the same time last year.
Premier Dominic Perrottet is reminding the public to swim between the flags, observe safety warnings and look after loved ones when close to the water.
Australia Day is traditionally a high-risk holiday on our waterways. While our lifesavers and first responders are always vigilant, this is one of the days where more rescues and sadly drownings often occur," Mr Perrottet said.
"Whether you're at a beach, pool, river or lake, my message to swimmers is to know the risks, be aware of your surroundings and look out for each other."
Minister for Emergency Services and Resilience Steph Cooke said beachgoers can take simple precautions in and around the water to keep themselves safe.
"A tragedy can unfold in seconds on our beaches. Please supervise children, swim between the flags, wear a life jacket when required and always listen to the warnings from emergency services," Ms Cooke said.
"I want to thank the 75,000 Surf Life Saving NSW volunteers and 129 surf clubs who have worked tirelessly this summer to keep locals and visitors safe on our beaches."
Member for Pittwater and Surf Lifesaver Rob Stokes thanked the Warriewood surf club for their tireless efforts, after a difficult summer holidays.
"Tragedy has struck here at Warriewood with the death of a rock fisherman on New Year's Day. We ask all beachgoers be vigilant and make sure their trip to the beach is one to remember for all the right reasons," Mr Stokes said.
Surf Life Saving NSW CEO Steve Pearce said despite the recent wet weather, Surf Life Saving NSW has had an extremely busy holiday period across the State.
"The NSW coastline boasts beautiful beaches and everyone can enjoy them safely by checking the conditions before swimming, wearing a life jacket when boating or rock fishing and remembering that alcohol and water activities don't mix," Mr Pearce said.
Over the Australia Day long weekend last year, surf lifesavers and lifeguards rescued 815 people, which accounted for 22 per cent of all rescues recorded in the entire year.
Since July 1, there have been more than 31 coastal drownings and deaths in NSW, including five rock fishermen.
The pleas follow on from another incident on the 8th of January, again at Warriewood Beach that fortunately had a better outcome, thanks to the work of life savers.
Two teenagers were rescued from the Warriewood blowhole by a team of lifesavers in an effort the on-scene Duty Officer has described as 'what surf lifesaving is all about'.
Just after 6pm on Saturday, January 8th, two girls came running towards Warriewood patrol, who were in the process of packing up for the day, to alert them that their friends were stuck on the cliff face by the blowhole.
Lifesavers from Warriewood SLSC and North Narrabeen SLSC responded, launching Inflatable Rescue Boats (IRBs) from both clubs, while the support ski from Bilgola was also utilised.
A situational analysis of the conditions determined that the girls would need to be rescued from the water, and with the help of calm, constant communication, the lifesavers successfully extracted the pair from the rocks.
"What was really paramount about this rescue, six o'clock is when Support Operations log off for the afternoon, but there were four IRB drivers on patrol and they're trained for exactly these types of situations," Sydney Northern Beaches Duty Officer, Romilly Madew said.
"Doing it in a timely manner was critical.
"They (Warriewood Patrol) had launched the IRB within five minutes, communication was very calm, and the Patrol Captain was sitting in the middle cliff face giving a situational analysis of where the girls were.
"Everyone was very comfortable – the constant training these clubs do and the relationship between clubs was great.
"It's what surf lifesaving is all about, everyone drops everything, gets their assets out there and starts working together as one team."
James Leggett, the Patrol Captain at Warriewood SLSC on the day, said that the conditions and the situation itself was something the lifesavers were familiar with.
"Our guys are well trained and they're ready for it at any time," he said.
"Most of our rescues are in the blowhole… people don't realise what it is to get out of there."
With a storm front rolling in as the rescue unfolded, Romilly believes that without the lifesavers on hand – something that would have left her to reach out to other assets – they may not have been as successful.
"It shows the importance of these crews being ready, competent and being available because it was a really swift rescue," she said.
"If we were not rescue ready, we may have had teenagers with very bad injuries or we may have lost lives.
"Our role as lifesavers is to protect the general public on the beach and it was a great outcome yesterday."