December 12, 2021 - January 22, 2022: Issue 522
Minister officially opens $1.3M marine rescue NSW State communications centre at belrose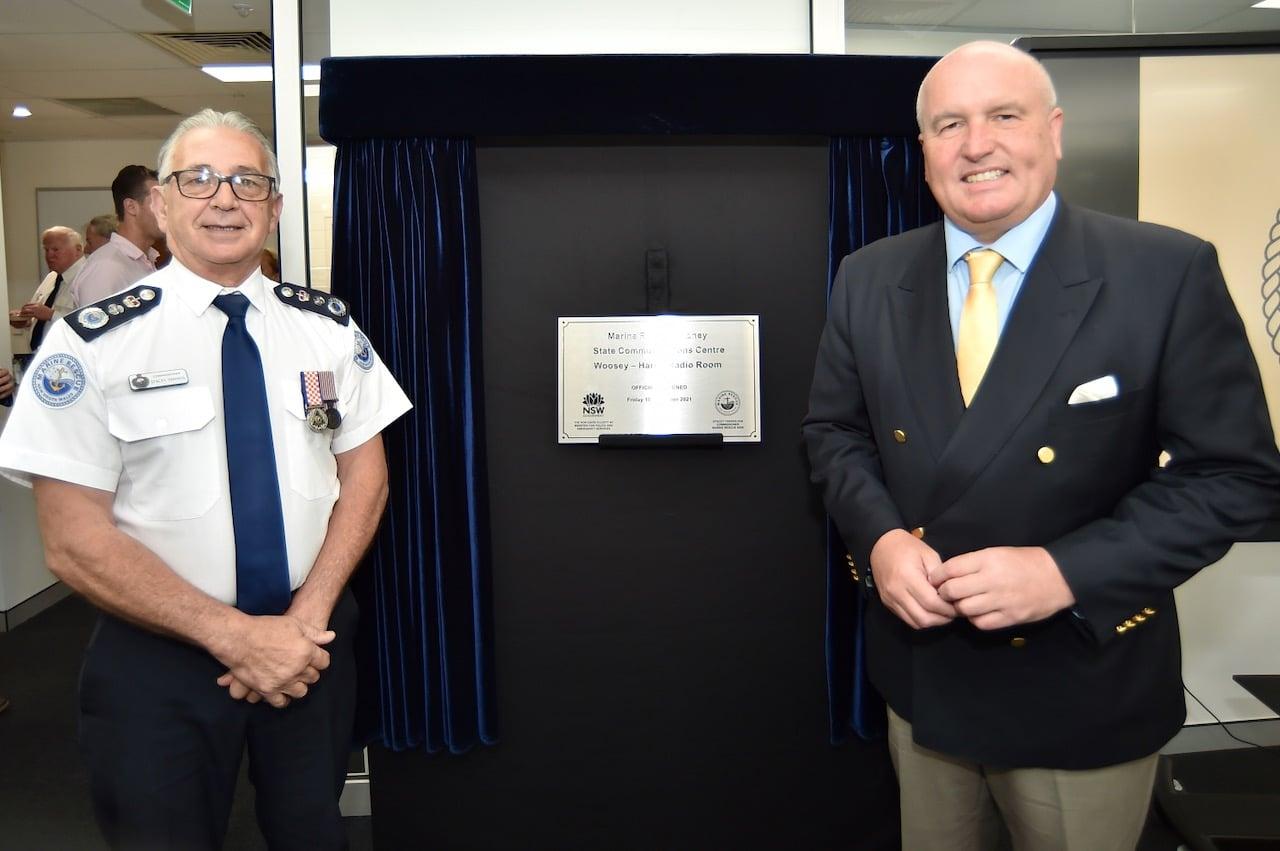 Marine NSW Commissioner Stacey Tannos and NSW Minister for Police and Emergency Services David Elliott. Photo: Marine rescue NSW
Marine Rescue NSW will have upgraded emergency communications and coordination capability after the NSW Minister for Police and Emergency Services David Elliott officially opened the service's new State Communications Centre in Sydney on Friday December 10th.
The $1.3 million centre, at Belrose, is the rescue service's major 24/7 communications hub, monitoring marine radio for distress calls from boaters in trouble on the water and coordinating rapid rescue responses.
Mr Elliott said Marine Rescue NSW volunteers played a vital role in protecting the boating community and it was pleasing to open a centre packed with the technology they needed to support their operations.
"This new facility is operated by the volunteers from Marine Rescue Sydney and it will help them keep boaters even safer on our waterways, not just here in Sydney but along the NSW coastline," he said.
"The facility was developed as part of the State Government's investment of $37.6 million in MRNSW over four years. Providing the volunteers with the most up-to-date facility for their operations is a major advance not only for them but also for our booming boating population."
The Communications Centre watches over Sydney's northern waterways during the daylight hours. After dark, its radio operators keep watch over most of the NSW coastline via the service's coastal communications network, which switches radio calls to regional bases through to the central hub.
During 2020-21, the Sydney volunteers managed more than 26,000 radio calls, initiating more than 1,120 rescue missions, including up to 20 Mayday calls and another 160 operations in response to life-endangering emergencies.
They Logged On about 7,700 boats with 24,000 people on board, keeping watch for their safe return to shore and launching searches if they were overdue and uncontactable.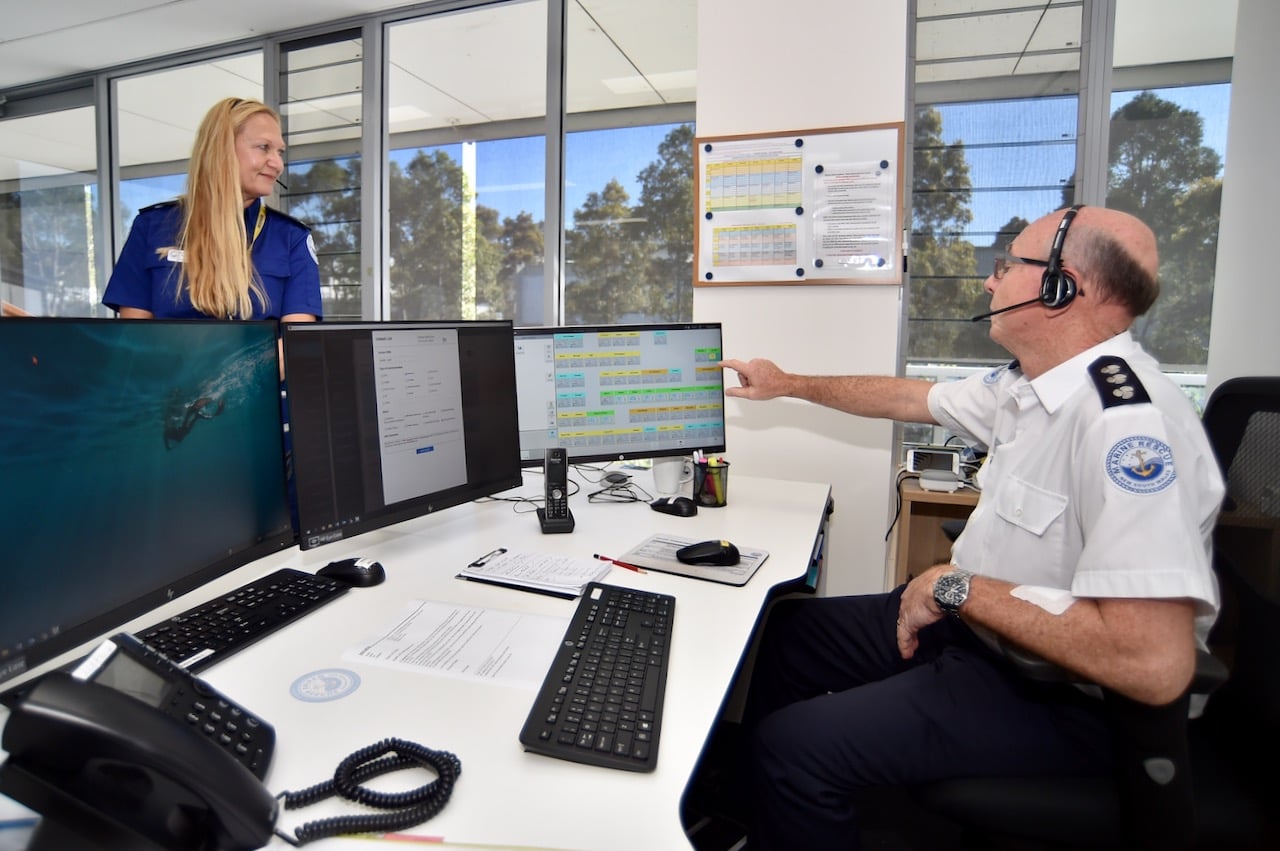 Member for Davidson Jonathon O'Dea welcomed the development of the new centre and its mission-critical technology for the volunteers' marine radio duties and provide them with advanced situational awareness.
"Marine Rescue radio operators are the voice of boating safety on our state's waterways. They're listening around the clock for boaters in trouble and ensuring that help is on the way as quickly as possible," he said.
"This new centre includes the latest online marine radio monitoring and dispatch technology, an upgraded vessel tracking and operations management system and a video array allowing them to see all the information they need at a glance."
Federal Member for Mackellar Jason Falinksi praised the volunteers for their dedication to ensuring that boaters could reach help in an emergency.
"The service the members of Marine Rescue Sydney provide around the clock, including keep watch throughout the darkest hours, is a great reassurance to our boaters, who know that if the worst happens, the radio operators will be there to hear them and send help fast," he said.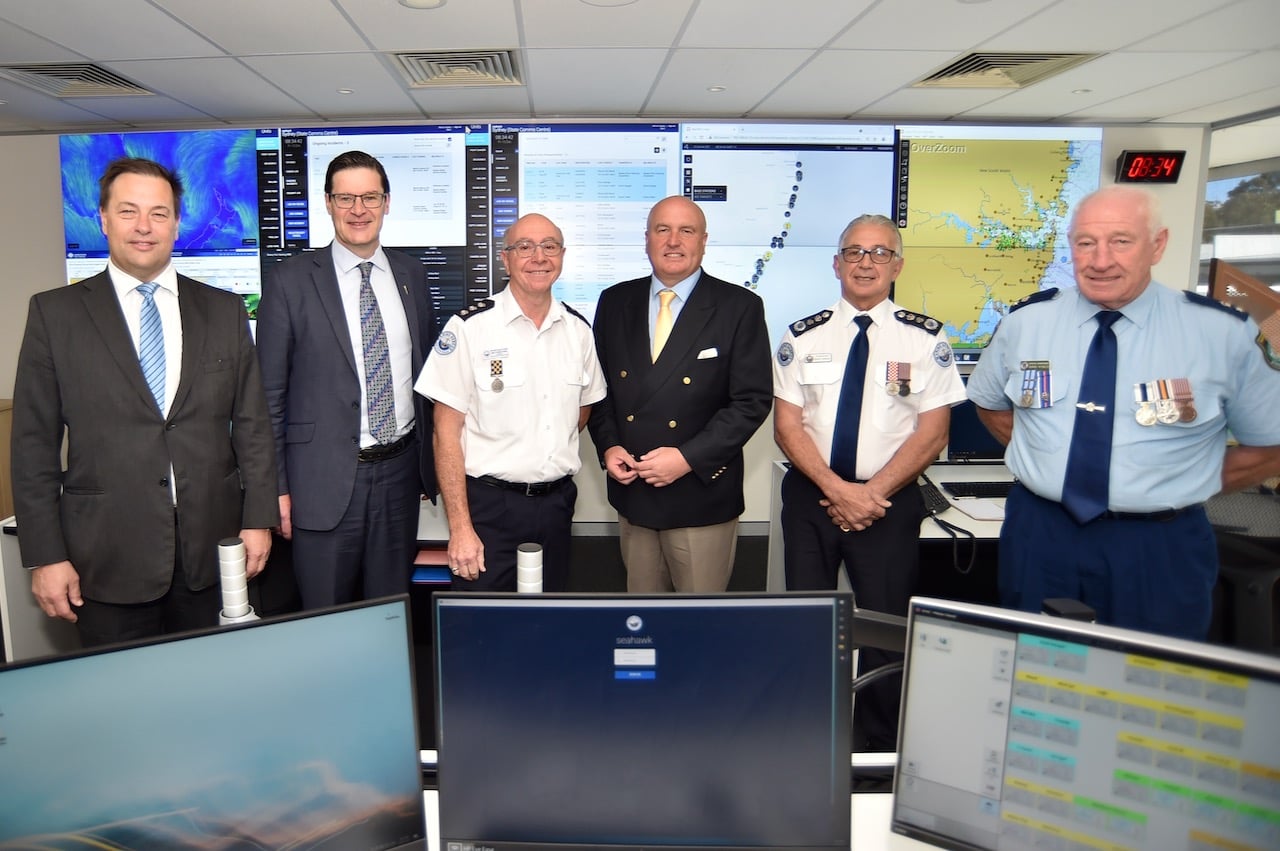 Commissioner Stacey Tannos thanked the State and Federal Governments and boating community for their ongoing support for MRNSW volunteers and their mission to save lives on the water.
"Their support is essential to the development of world class facilities such as this new State Communications Centre to support our emergency response and management," he said.
Marine Rescue Sydney Unit Commander Matt King said the centre was a tremendous development for the unit's members, who had operated in a single small room at Terrey Hills for the past 32 years.
He thanked the local community for its generous support for the unit's energetic fundraising efforts to contribute $250,000 towards the technological fit-out of the centre.
"Over this time our operations have expanded exponentially as we have provided a watch along more of the coastline and supported our colleagues in regional units during emergencies such as the Black Summer bushfires and this year's floods," he said.
"We are extraordinarily proud to provide such an important safety service to our community and it is fantastic to move into this purpose-developed centre equipped with the latest technology for our job."