October 31 - November 6, 2021: Issue 516
little obelia centenary celebration: Exhibition at Nutcote opens november 6-7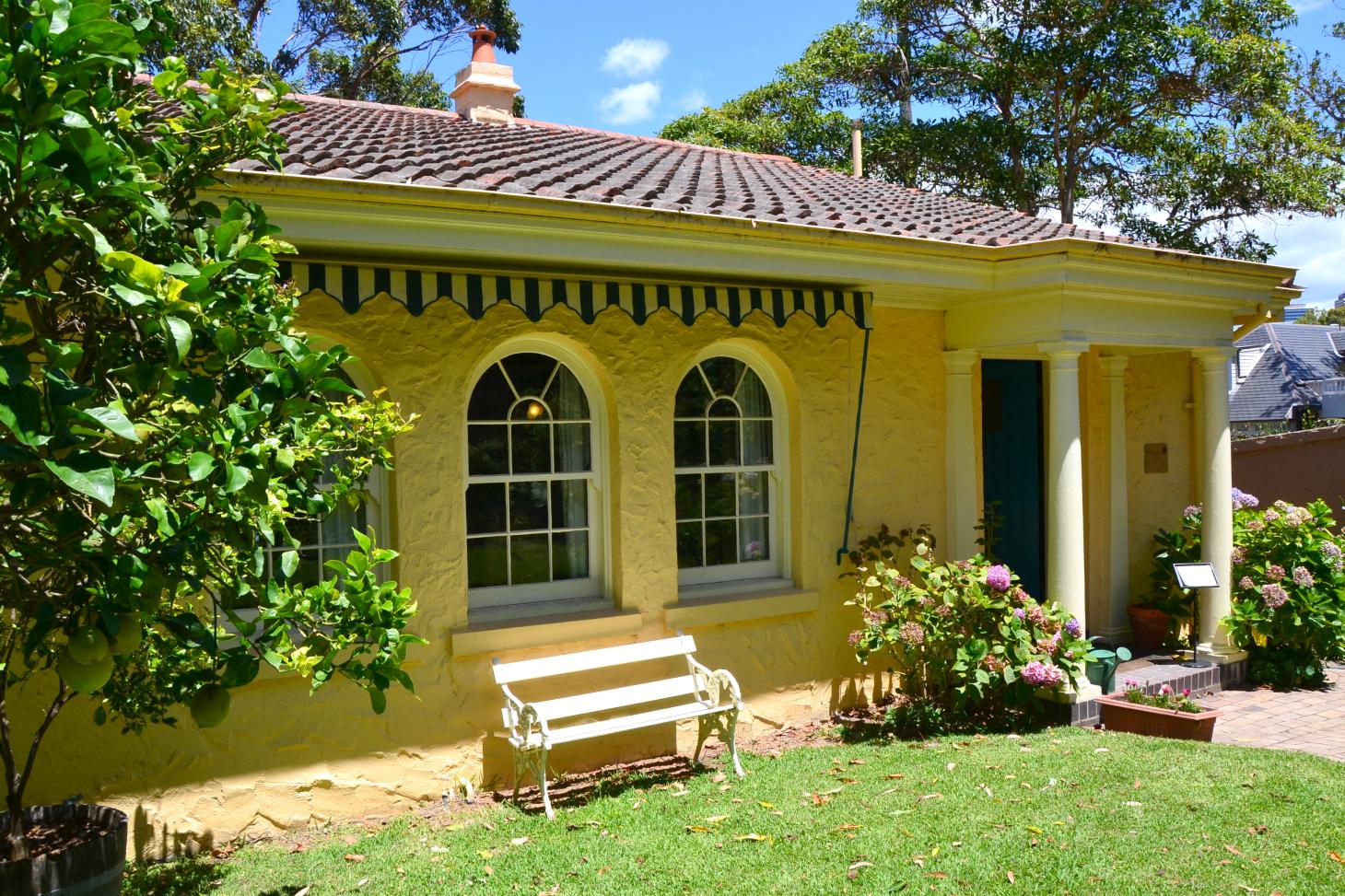 Nutcote proudly presents the Centenary of May Gibbs' Little Obelia opening to the public on the weekend of 6th and 7th November, 2021.
Running throughout November 2021 until April 2022, the centenary celebrations will include a series of events and an exhibition in Nutcote House and its beautiful harbourside garden.
Early November, you are able to enjoy an exhibition of May Gibbs Little Obelia Drawings, original publications, Little Obelia inspired costumes and artefacts at Nutcote house.
May Gibbs is still a much-loved artist, illustrator, author and social commentator, this makes her works as relevant today as they were when first published. Little Obelia, published in 1921, is the last of the Snugglepot and Cuddlepie series. It delivers us into fantastic bush and undersea realms and bring us messages of community and conservation. The detail she provides in her images is truly amazing.
The centenary celebration exhibition showcases illustrations from the book including the rarely-seen original 1921 Little Obelia front cover publication which disappeared from subsequent editions, and the hand written notes from the opening page of the book. It also includes works that are inspired by Little Obelia by other artists and designers including Opera Australia costumes by Hugh Colman, bronze sculptures and original moulds by Peter Kingston, Erstwilder accessories, Romance was Born clothing and other items inspired by her works.
This commemorative exhibits uses the entire Nutcote grounds, including the sculptures in the garden, illustrations in her home studio and all the way to the waterfront to see the statue of Little Obelia.
Exhibition curator, Selena Griffith, said she was inspired by the love that fans of May Gibbs display, and the incredible detail in May Gibbs' illustrations, which are so accurate that most of the plants and animals can be scientifically identified.
She has drawn on the invitation from Gibbs in Little Obelia
"If you want to find me, jump into the sea" - Little Obelia – May Gibbs
to create a fun adventure for kids of all ages to have fun in the Nutcote garden and find little Obelia.
She was also inspired by something that was unusual at the time the book was written, a strong, central, female character.
"She went quietly to her thinking room and counted her pearls" - Little Obelia – May Gibbs
And has created great educational resources online resources for parents, teachers, kids and fans to explore at www.maygibbs.com.au.
There are also dress up photo opportunities, book readings by celebrated May Gibbs fans and pop up information points so you can learn more about the characters in the book, and what inspired them. Something for every May Gibbs fan, no matter age or location.
Nutcote – Home and Garden of May Gibbs
5 Wallaringa Ave
Neutral Bay NSW
www.maygibbs.com.au
Little Obelia Exhibit - Australian Sparkling and Oysters (and cupcakes) Opening
This commemorative exhibit marks the 100 Year Anniversary of the story of Little Obelia. A lesser known story from May Gibbs' first published in 1921, which introduces characters and themes from under the sea.
Best remembered for her gumnut brothers from the bush, Snugglepot & Cuddlepie, May Gibbs also gave us an imaginary marine world full of 'fish folk' people and characters such as Ann Chovy, John Dory and Weedy Sea Dragons.
Located in Sydney's Neutral Bay and is now a house museum surrounded by delightful waterfront gardens. May Gibbs' Nutcote is an enchanting venue to be enjoyed by everyone, all year round.
This event will be subject to NSW Health COVID-19 guidelines
Little Obelia 100 Year Commemorative Exhibit At Nutcote - The Home of May Gibbs: 4.30 - 6.00pm, 5 Wallaringa Ave, Neutral Bay
Tickets: Eventbrite: www.eventbrite.com.au/e/little-obelia-exhibit-australian-sparkling-and-oystersopening-tickets
Here are links to the story being read by scientists, authors and urbanists:
Full Book - https://youtu.be/P_PXQAsGgi4
ch 1 - https://youtu.be/Q4YZJPxk--w read by Rebecca Aukim, Acting Director Community and Libraries from Nth Sydney Council
ch 2 – https://youtu.be/cz6vkcqfZjs Read by Dr Charlie Veron http://www.coralsoftheworld.org/
ch 3 – https://youtu.be/kbgOqUA2K8U Read by Alison Lester (Author) and Selena Griffith (Little Obelia Curator)
ch 4 – https://youtu.be/vldqL9eRH4U - Read by Professor David Booth UTS
ch 5 – https://youtu.be/0wkA-Pxbbxc Read by Dr Thomas Mesaglio, UNSW
ch 6 – https://youtu.be/txW05bGmSjQ Read by April McCabe, Urban Sociologist
ch 7 – Little Obelia Chapter 7 https://youtu.be/nqz-8WP0T8g Read by Dr Derrick Cruz, UNSW and Operation Crayweed
ch 8 - https://youtu.be/xQI0E6c-XKI read by Dr Hannah McPherson, Head of Collections, Royal Botanic Garden