August 2 - 8, 2020: Issue 460
Boating Now Program to Deliver Upgraded Boat Ramps and Jetties from Manly to Pittwater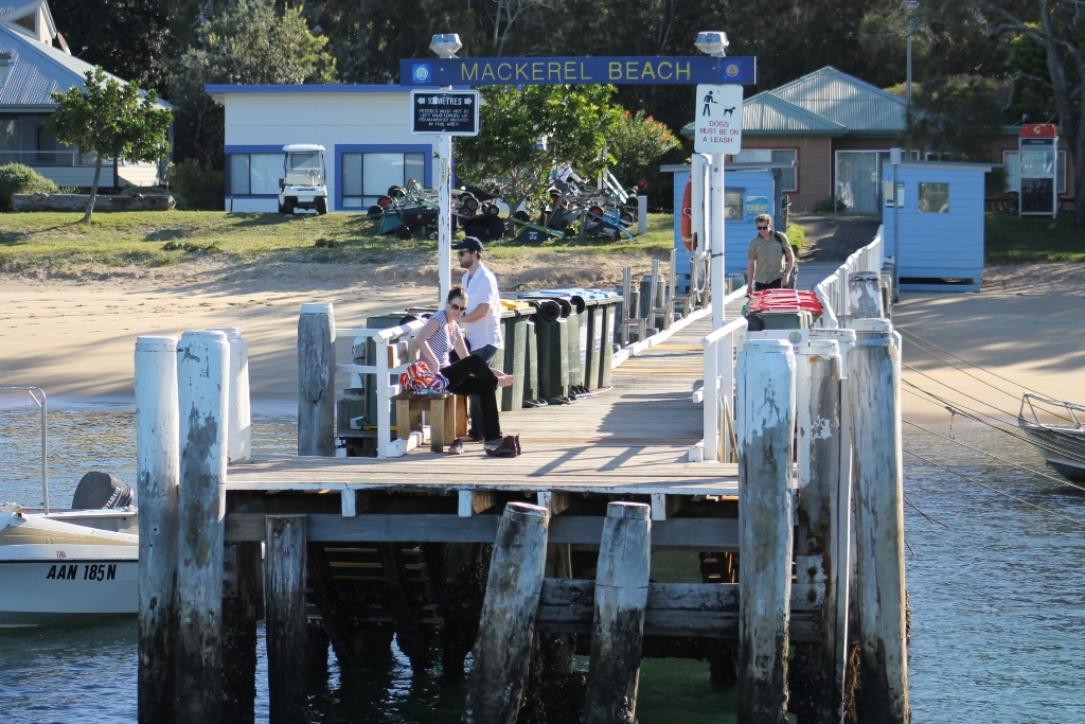 New and updated boating infrastructure will be delivered across the state under the latest round of the NSW Government's Boating Now Program.
Member for Manly James Griffin this week welcomed over $300,000 in funding from the NSW Government to deliver jetty and ramp upgrades at Little Manly and Forty Baskets Beach in Balgowlah Heights.
"We are getting on with the job of improving local maritime access and safety across the Northern Beaches," Mr Griffin said on Tuesday, July 28th.
"Through funding partnerships with Northern Beaches Council we are fast tracking the planning and delivery of these two projects in the Manly area, alongside five other projects from Narrabeen to Church Point."
"$2 million has also been set aside to make sure boating infrastructure can continue to be repaired quickly following damage caused by severe weather events such as storms and bushfires."
NSW Maritime A/ Executive Director Alex Barrell said the Boating Now Program aims to provide better access to NSW waterways for local and visiting boaters so they can enjoy their time on the water with safety and ease.
"Maritime infrastructure is an essential enabler for recreational boaters, important coastal industries and foreshore experiences for locals and visitors and this funding will improve that infrastructure right across NSW," Mr Barrell said.
Boating Now funding comes from boating licence and registration fees.
The Program is part of the NSW Maritime Infrastructure Plan 2019 - 2024. The NSW Government's Maritime Infrastructure Plan (MIP), released in December 2018, sets out a more strategic, coordinated approach to maritime infrastructure in NSW and makes a commitment to continue to provide support for maritime infrastructure owned by councils and other delivery partners, through the Boating Now Program.
In October 2019, the NSW Government announced it is investing a further $28 million of funding to the Boating Now Program for the two year period from July 2020 to June 2022.
The Round 3 grant funding will allow local councils, boating and community groups as well as private sector organisations to deliver new or upgraded access to NSW waterways and improved maritime facilities, including for boat ramps, jetties, wharves, car and trailer parking, dinghy storage racks and sewage pump-outs.

The list of Boating Now Round 3 Successful Projects for our area is:
Manly Boatshed Pty Ltd: North Harbour Waterway Access Improvements at Manly Boatshed, Sydney Fairlight, North Harbour - funding allocation; $431,408
Northern Beaches Council: Jetty replacement at Forty Baskets Beach, Balgowlah Heights, North Harbour - funding allocation; $156,241
Northern Beaches Council; Little Manly Reserve Boat Ramp Upgrade, North Harbour, funding allocation; $150,000
Northern Beaches Council; Bilarong Reserve Boat Ramp Improvements, Narrabeen Lagoon, Bilarong reserve Boat Ramp (Claude's Carpark) Narrabeen Lagoon - funding allocation; $60,000
Northern Beaches Council: Church Point Commuter Wharf Feasibility Study, Pittwater - funding allocation; $40,250
Northern Beaches Council: Currawong Wharf Investigation and Detailed Design, Pittwater - funding allocation; $82,500
Northern Beaches Council: Mackerel Beach Wharf Investigation and Detailed Design, Pittwater - funding allocation; Pittwater $70,657
Northern Beaches Council: Paradise Beach Wharf Upgrade Design, Pittwater - funding allocation; $20,655