October 2 - 15, 2022: Issue 557
National Gardening Week: October 9-15, 2022, dig in & celebrate! - local events, gardening clubs + Community Gardens + Bushcare Groups + ideas to celebrate national gardening week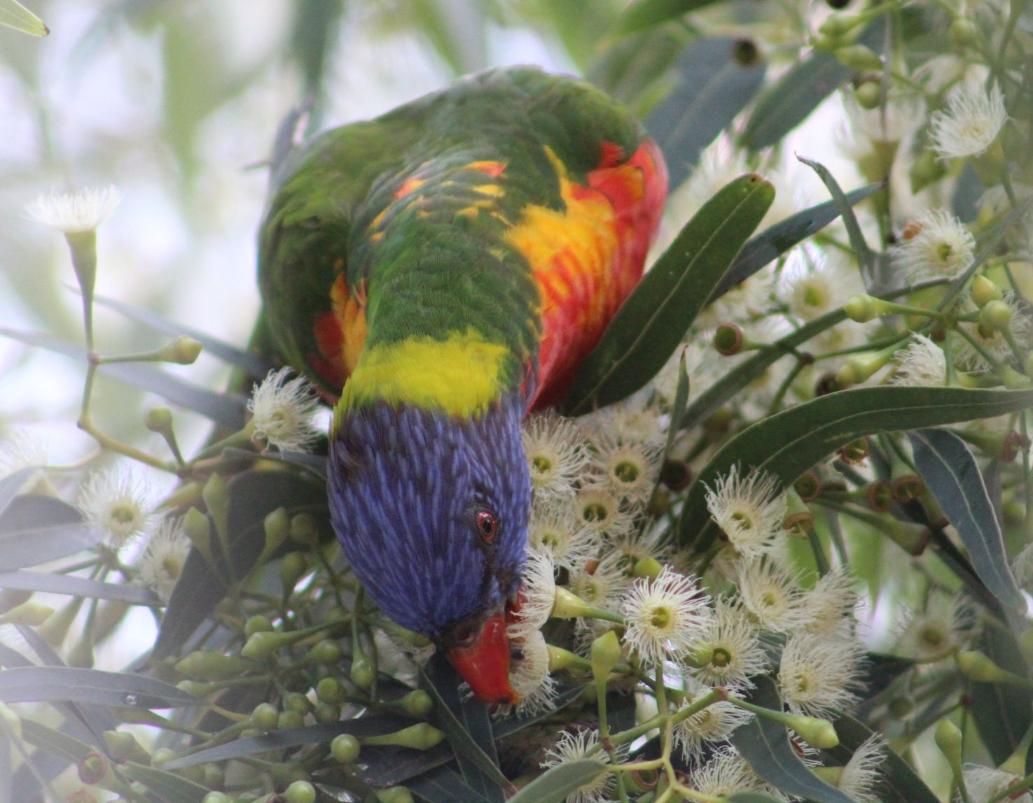 National Gardening Week offers a wonderful opportunity to celebrate the simple joys of gardening and to promote an activity that is good for both mind and body!
Over the last few years, we as a nation have faced droughts, fires, floods and the uncertainty that a global pandemic can bring to our lives. Gardening, whether it be on country acres, a suburban block or a high-rise balcony, can be a refuge from your day-to-day worries, a haven to lose one's self and a pastime to find peace with nature.
The focus for National Gardening Week 2022 is all about that journey of discovery. Discover the garden, discover the plants and discover the passion! Dig in and discover the simple joys that gardening brings!
In 2022, we also celebrate Queen Elizabeth II's Platinum Jubilee and to mark the occasion, the Queens Green Canopy initiative or "treebilee", was launched. The aim is to plant trees to extend the 'green canopy' in the UK and across the world. Given our recent devasting bushfires and the loss of so much of our own green canopy, "treebilee" presents a great opportunity to plant a tree and celebrate National Gardening Week.
National Gardening Week is proudly supported by the Garden Clubs of Australia (GCA). Established in 1950, GCA it is the nation's premiere organisation for garden clubs and other like-minded groups and today has more than 750 affiliates representing over 50,000 members. National Gardening Week fulfils one of the organisations main aims of extending the culture of gardening into the wider community for the benefit of all citizens, with many of the affiliate garden clubs celebrating the event each year.
The driving force behind National Gardening Week is passionate gardener, immediate past president of the GCA and National Gardening Week Ambassador, George Hoad AM. "This year marks the 6th year National Gardening Week will be celebrated across the country and it'd heartening to see so many 'new' gardeners coming onboard each year – digging in and celebrating this most enjoyable of activities."
National Gardening Week is open to everybody – people of all ages, organisations, businesses, local communities, local councils, schools, etc. – to participate in and celebrate gardening in any way they choose. Throw a garden party, visit a local park, join a garden club, plant a tree, visit your local nursery or just spend a day relaxing on the lawn – the list of possible activities is endless!
As in previous years, why not share your planned event with others – on social media, websites or with your local media outlet to share your enthusiasm for gardening with the hashtag #digin&celebrate. Document your event with a photograph or video and upload your celebration to your social media outlets and the National Gardening Week Facebook page with the hashtag #digin&celebrate. Let's put the nation's attention on gardening for this one week of the year by digging in.
Local Events on this Gardening Week
Stony Range Regional Botanical Garden, Dee Why Spring Festival
When: Sunday October 30th 2022, 9:00 AM - 3:00 PM
Where: Stony Range Regional Botanic Garden, 810 Pittwater Rd, Dee Why
The 2022 Stony Range Spring Festival celebration was to take place this year on Sunday 9th October in conjunction with the Northern Beaches Group of the Australian Plants Society. This will be a special celebration of the 61st year of this beautiful garden's opening.
We now have a new date for our postponed Spring Festival - Sunday 30th October 9am - 3pm with hope for a better weather forecast.
There will be plant sales and advice, music, live native animals, displays, children's activities, photographs, sausage sizzle and coffee shop. Hoping to see you there.
There will be native plants for sale plus many displays, music on the stage, live native animals, children's fun activities, a BBQ and coffee shop. Also enjoy a guided walk along accessible bush paths, past the garden's cascades, rainforest and striking Hawkesbury sandstone outcrops.
Some History of the 110 years of this place in: Stony Range Regional Botanical Garden: Some History On How A Reserve Became An Australian Plant Park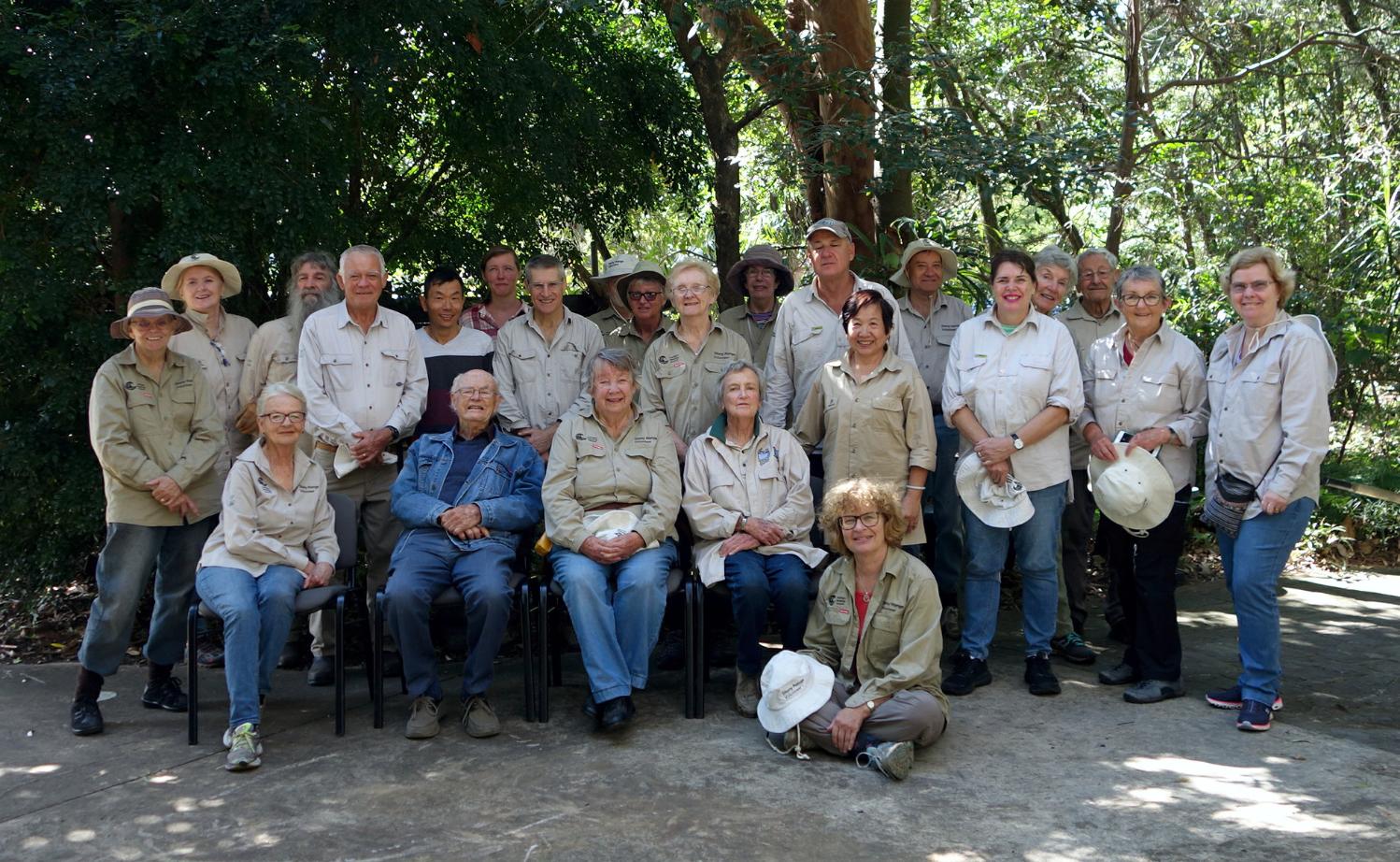 The wonderful Stony Range Flora and Fauna Reserve Volunteers - 2021 photo.
Scotland Island Spring Garden Festival
When: Sunday, October 16, 10:00 am - 5:00 pm
Where: Scotland Island Community Hall
Details: Come and celebrate Spring with us! There are kids' activities, open garden visits, workshops, plant sales and talks. And the café is open from 10 am to 2 pm, selling coffee, cakes and yummy food.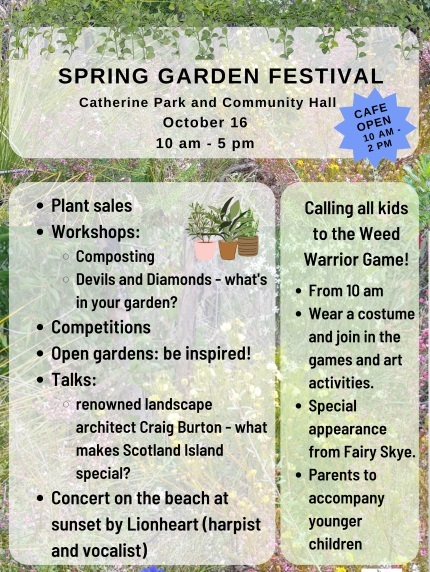 Beaches Bee Talk
When: Thursday, October 27, 2022, 7:30pm – 9:00pm
Where: Permaculture Northern Beaches, 1395A Pittwater Road, Narrabeen
Bees play an essential part in maintaining our planet. We need them for crop pollination, for food that we need to survive and many trees and flowers providing habitats for wildlife. Bees in Australia are under threat. Honey bees are battling with varroa destructor mite and native bees need habitat and consistent climate conditions. The current weather patterns have been difficult for bees; with too much rain and water, mould and limited foraging opportunities.
Julie Leal from Beaches Bee loves bees. About 7 years ago, she decided to take her passion to another level and became a beekeeper. With her mentor, she established the Northern Beaches Bee Association and now started Beaches Bees, selling beautiful honey, teaching beekeeping to students and running workshops locally. She is involved with the Wheen Bee group whose role is to educate on the importance of bees and providing habitat.
You have questions on bees, native and European, and would like to better understand their cycle of life? Are you interested in planting a bee-friendly garden or flirt with the idea to become a beekeeper? Are you interested in learning more about varroa and its impact on our bee population? Come along on the last Thursday of October with all your questions on bees. It's a talk that is not to be missed.
_____________________________________________________________________________________________
Local Gardening Clubs - community Gardens
Avalon Community Garden Assoc. Inc 2nd Monday 7.30pm More at: www.facebook.com/avcomgarden Ph: 02 9973 1037 - Profile
Balgowlah Community Garden Inc 4th Saturday 10am Ph: 0419 120 124
Fairlight Garden Club Inc 2nd Wednesday 10am or earlier on day trips. Ph: 02 9905 2547
French's Forest Garden Club Inc 2nd Tuesday 10am Ph: 0409 709 585
Friends Ivanhoe Park Botanic Garden 3rd Monday 7pm – 8.30pm Working Bees 2nd Sat 9.00am – 11.00am Ph: 02 9948 2931
Harbord Diggers Garden Club Last Sunday each month Ph: 0412 427 048
Ku-Ring-Gai Horticultural Society Inc 1st Tuesday 7.30pm (except January) Ph: 02 9449 6245
Ku-Ring-Gai Orchid Society Inc 3rd Monday 8pm (Dec often 2nd Monday) Ph: 0438 877 689
Manly Vale Community Garden Inc Last Saturday monthly PM Ph: 0403 986 400
Manly Warringah Orchid Society Inc 4th Thursday 8pm Ph: 02 9940 0797
Mona Vale Garden Club welcomes members and visitors on the fourth Saturday of the month February to November 9.30am to 12 noon. Meeting at Newport Community Centre, The Boulevarde, Newport.
President Margaret Makin E; fandm.makin@bigpond.com Phone: 9999 2233. Secretary Cheryl Wunsch E; cherylwunsch@optusnet.com.au Phone: 9971 7875
Mosman Garden Club Inc. 2nd Tuesday 6.30pm (Excluding January & July) Email
Narrabeen Lake Garden Club Inc 2nd Friday 10am Ph: 02 9999 2233
Newport Community Garden - We meet every Saturday from 10am till about midday at Woolcott Reserve, Newport. If you would like to join us please direct message us or email us to newportcommunitygardenau@gmail.com Everyone is welcome!!! www.facebook.com/newportcgnsw Profile
Permaculture Northern Beaches 2nd Monday monthly 7-00pm Ph: 04909 349 206 www.facebook.com/permaculturenb Profile
Pittwater Community Garden Association Inc 2nd Tuesday 7.30pm Ph: 0408 983 020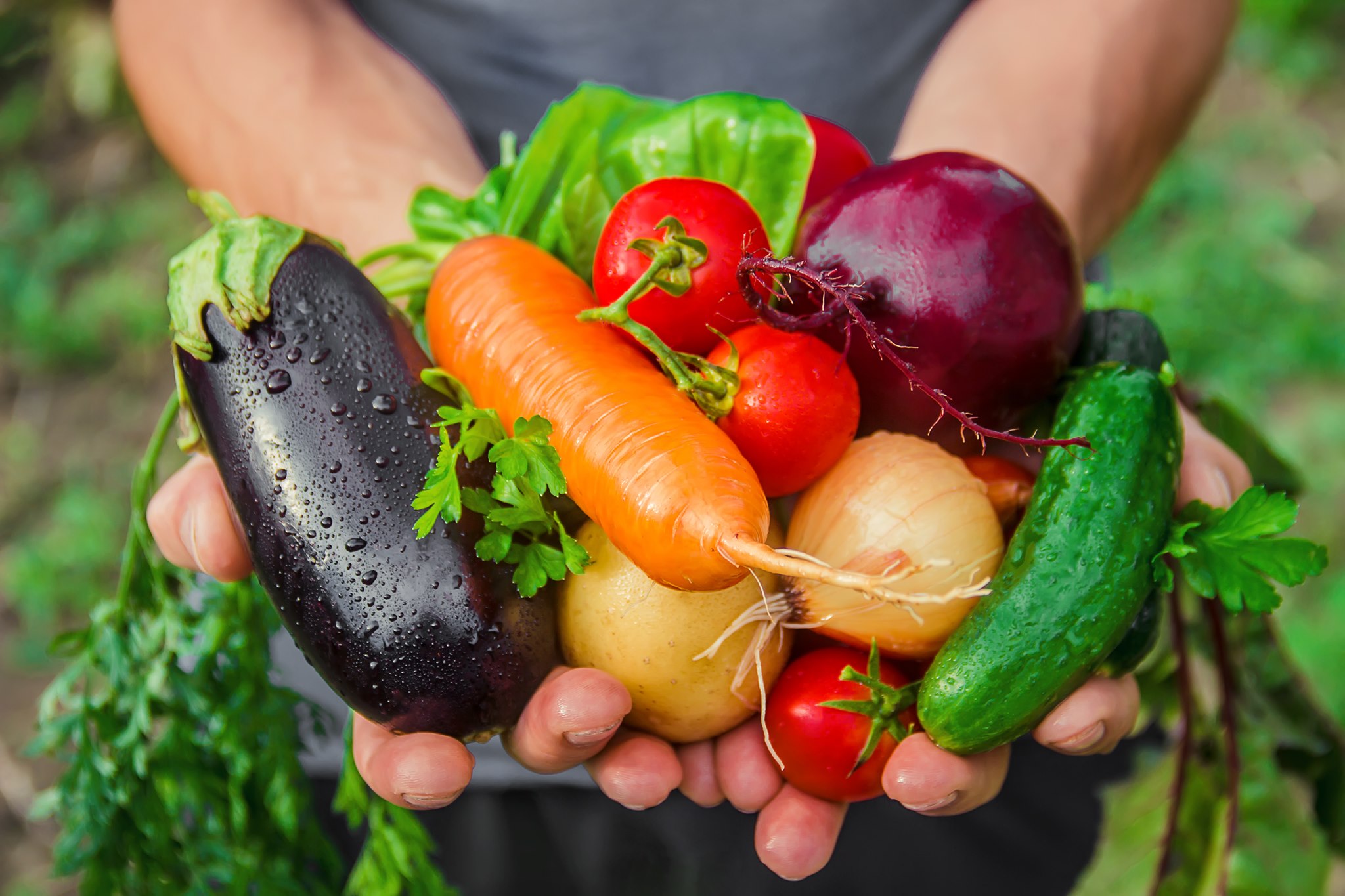 Late Summer crop from Newport Community Garden
Bushcare In Pittwater
Most Bushcare groups work at set times through the year, for two or three hours each month.
No experience is needed. We have activities to suit all levels of participation.
Tools, training and guidance in bush regeneration techniques, and morning or afternoon tea are provided!
BUSHCARE SCHEDULES
Where we work Which day What time
Avalon
Angophora Reserve 3rd Sunday 8:30 - 11:30am
Avalon Dunes 1st Sunday 8:30 - 11:30am
Avalon Golf Course 2nd Wednesday 3 - 5:30pm
Careel Creek 4th Saturday 8:30 - 11:30am
Toongari Reserve 3rd Saturday 9 - 12noon (8 - 11am in summer)
Bangalley Headland 2nd Sunday 9 to 12noon
Bayview
Winnererremy Bay 4th Sunday 9 to 12noon
Bilgola
North Bilgola Beach 3rd Monday 9 - 12noon
Algona Reserve 1st Saturday 9 - 12noon
Plateau Park 1st Friday 8:30 - 11:30am
Church Point
Browns Bay Reserve 1st Tuesday 9 - 12noon
McCarrs Creek Reserve Contact Bushcare Officer To be confirmed
Clareville
Old Wharf Reserve 3rd Saturday 8 - 11am
Elanora
Kundibah Reserve 4th Sunday 8:30 - 11:30am
Mona Vale
Mona Vale Beach Basin 1st Saturday 8 - 11am
Mona Vale Dunes 2nd Saturday +3rd Thursday 8:30 - 11:30am
Newport
Bungan Beach 4th Sunday 9 - 12noon
Crescent Reserve 3rd Sunday 9 - 12noon
North Newport Beach 4th Saturday 8:30 - 11:30am
Porter Reserve 2nd Saturday 8 - 11am
North Narrabeen
Irrawong Reserve 2nd Saturday 2 - 5pm
Palm Beach
North Palm Beach Dunes 3rd Saturday 9 - 12noon
Scotland Island
Catherine Park 2nd Sunday 10 - 12:30pm
Elizabeth Park 1st Saturday 9 - 12noon
Pathilda Reserve 3rd Saturday 9 - 12noon
Warriewood
Warriewood Wetlands 1st Sunday 8:30 - 11:30am
Whale Beach
Norma Park 1st Friday 9 - 12noon
Western Foreshores
Coopers Point, Elvina Bay 2nd Sunday 10 - 1pm
Rocky Point, Elvina Bay 1st Monday 9 - 12noon

Gardens, Environment Groups, Organisations from Pittwater to Manly
Ideas to Celebrate National Gardening Week
Here's a few ideas and activities that to celebrate National Gardening Week:
Join your Local Bushcare Group
By joining your local bushcare group you will not only learn more about our area and how we regenerate and restore bush reserves and parks for wildlife and people, you will also make contact with like-minded people, AND get to see the results of your work grow, literally! Full list of local bushcare groups runs below.
Visit your local garden club
Look up your local club and go along to a meeting. Garden clubs are always looking for new members and offer everything from guest speakers, trading tables of interesting plants, floral displays, day outings and overnight trips – all with a cup of tea and yummy treats.
Herbs in the garden or planted in pots
Herbs are easy to grow and useful in the kitchen – plant up a sunny spot in the garden or gather a collection of pots and enjoy the flavours!
Recycle/upcycle quirky containers
Old paint tins, tool boxes, gum boots, shoes make great herb pots or succulent displays.
Create unusual signage in the garden or veggie patch
Use some old bricks, pavers, roofing tiles, rocks and waterproof permanent marker or paint to make unique markers for your veggie or herb patch.
Make a scarecrow
Lots of fun for a classroom activity or rainy afternoon with the kids and a decorative feature in the garden!
Put in a Birdbath
Birds love a drink and somewhere to splash about especially in our hot and dry summers. Buy a birdbath or let your imagination go wild and create your own.
Flower garlands
Creating flower garlands is a fun activity for the classroom, garden club or group of friends and how pretty you'll look over a cup of tea afterwards.
Community Gardens
If you don't have the space to garden at home, get involved in your local community garden. You'll get a whole network of friends to advise and assist you in what you want to grow - and then there will be a harvest!
Games and garden quizzes
A fun way to enjoy the garden and educate at the same time, whether in the shade of a tree or indoors on inclement days.
Create a sensory garden
Create a sensory garden at home, at school, in a nursing home, your local park – anywhere that will enhance the beauty of the place and excite the senses. When planning a sensory garden, it is important to combine plants and elements that appeal to all five senses – sight, sound, smell, taste and touch.
Plant a tree
Plant a tree in your garden, local park, school yard or bush regeneration project – the benefits are amazing! Not only from the pleasure of watching a tree grow and mature, admiring its natural beauty but the fact that it purifies the air by absorbing C02 and other harmful pollutants and releases life giving oxygen. Trees give shade, cool our environment, provide shelter for our wildlife, prevent soil erosion and some give us delicious fruit such as apples and oranges.
Build a bee hotel
Most native bees are solitary and make their nests in a variety of places such as soils, hollows in trees, decaying wood, hollow stems – building a bee hotel is the perfect way to encourage them into your garden, your school yard, etc.
Build a compost heap
Recycle all your vegetable and fruit scraps and create a wonderful soil conditioner and plant food.
Plant up a veggie patch
If your garden or school doesn't already have a vegetable patch, why not create one!
Flower gardens
Whether in a pot or beds in the garden, the fragrance and colour display that flowers bring to a space is magical.
Also available - the Johnson Brothers DIY Ideas articles - more in their DIY page: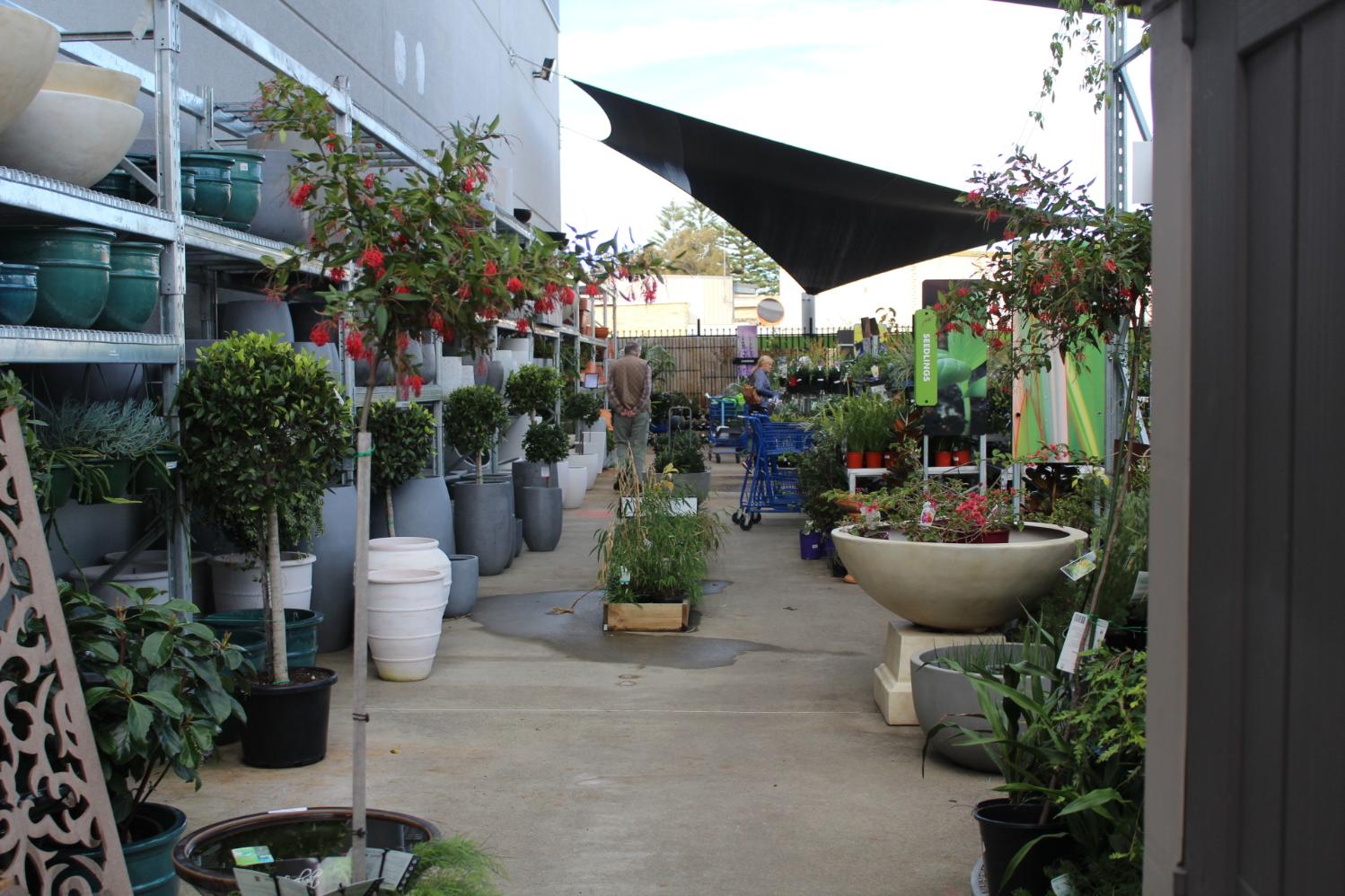 Johnson Brothers Greenlife Garden Centre in the 73 Bassett Street Mona Vale superstore.