May 14 - 20, 2023: Issue 583
national volunteer week 2023: help your community by being a change maker in whatever is your passion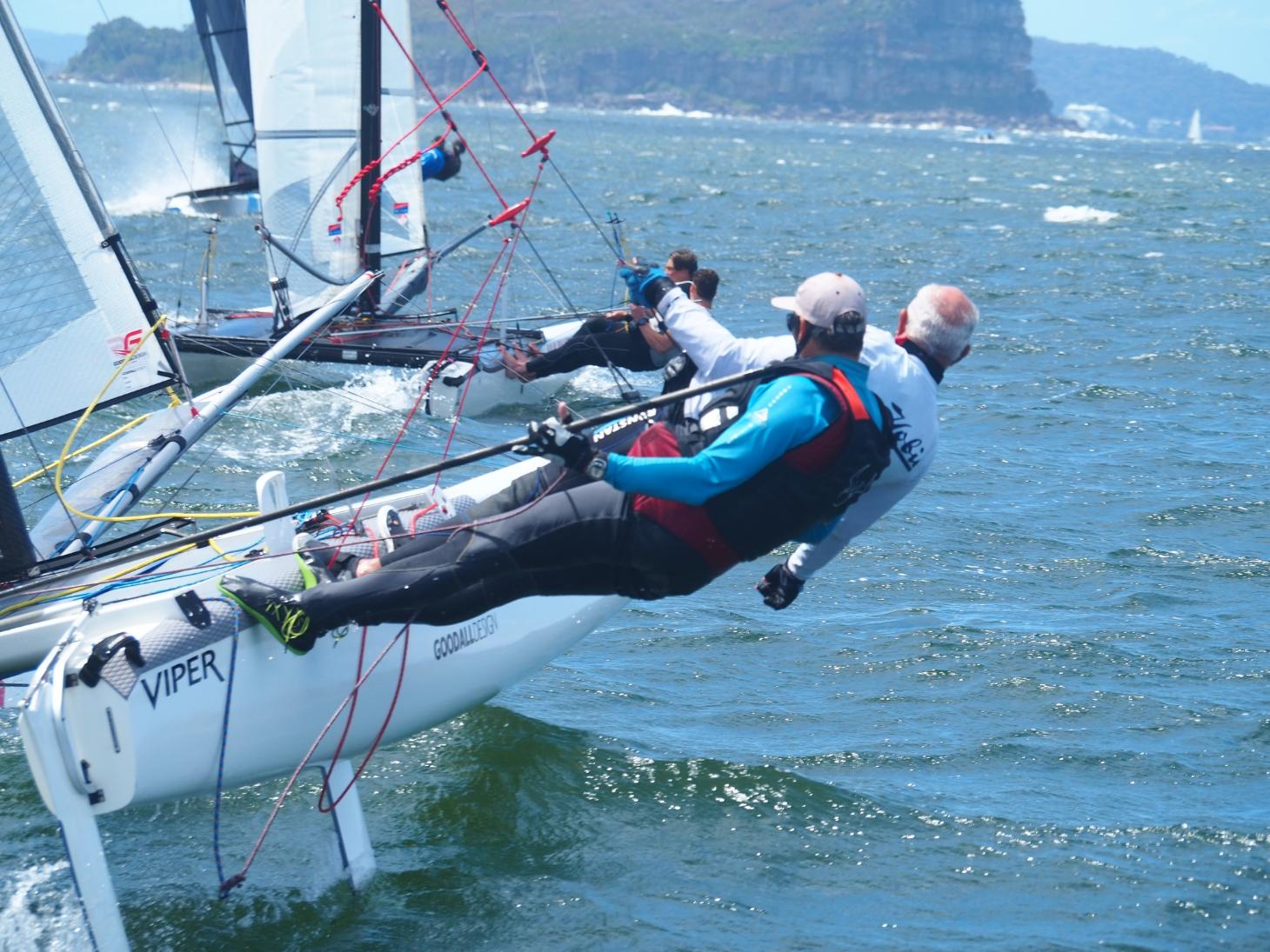 National Volunteer Week runs 15-23 May 2023. The theme for National Volunteer Week in 2023 is The Change Makers. This National Volunteer Week Volunteering Australia are asking, what kind of Change Maker are you?
You may be a Caregiver, Guardian through your local Residents Association, Sports club coach or canteen person, a Nature restorer and Bushcarer, Wildlife Rescuer and Carer, a Rotary or Probus club member, Surf Lifesaver, SES, RFS or Marine Rescue member, Zonta girl, P and C Member at your local school, cleaner of beaches and waterways, race official at any of the numerous regattas on Pittwater by all our local sailing clubs, a communicator on Radio Northern Beaches or a Speaker at U3A or Council meetings, a collator of data with Living Ocean, a defender of bush, heritage or waves beside Surfrider Northern Beaches or Manly or the Pittwater Environment Foundation, or a combination of these, or even a different sort of Change Maker altogether!
The week-long event recognises the vital support that the millions of volunteers in our country provide to their communities and encourages people to consider volunteering. National Volunteer Week 2023 is a celebration of our volunteers' power to drive change and ensure volunteering is inclusive of all members of the Australian community.
The vision is for volunteering to be at the heart of Australian communities as all our volunteers are the Change Makers.
The late great Harvey Rose OAM once said, when Mayor of Pittwater, that this area had the highest incidence of volunteers across the state. He was proud of how this community builds community and so many, young and old, come together to make a difference to the social, cultural and environmental aspects of our community.
In Pittwater the greatest number of volunteers are associated with looking after others through organisations such as Marine Rescue, the NSW RFS and SES, or are involved in bushcare, surf lifesaving, sailing and summer and winter sports.
Ahead of National Volunteers Week Surf Life Saving Australia is calling on communities to give thanks to their local volunteer surf lifesavers who every year help save more than 10,500 lives across our coastline.
With almost 190,000 members across the country, Surf Life Saving Australia is the largest volunteer movement of its kind in the world, with volunteer surf lifesavers contributing more than 1.3 million patrol hours every year.
Every year there are more than 500 million beach visitations to Australia's coastline, with volunteers from all backgrounds, ages and cultures forming part of the red and yellow army that keep watch over the beaches.
Surf Life Saving Australia CEO Adam Weir said thanks to the 314 Surf Life Saving Clubs across the country and the network of volunteers, thousands of loved ones return safely to their families every year.
"On behalf of the millions of people who visited our coastline during this past season, we want to thank our volunteer surf lifesavers who patrolled every weekend and public holiday across our season to ensure people could enjoy our beaches safely.
"Our Surf Life Saving Clubs are not only important to our 190,000 members, but we have seen them grow to become the heart of local communities across the country and a hub for all those enjoying our beaches," he said.
A Deliotte Report commissioned by Surf Life Saving in 2020 showed the significant social and economic value volunteer surf lifesavers and Australian Lifeguard Services lifeguards provide to the Australian community.
"Surf Life Saving Australia's (SLSA) services to the community and its members are valued at an estimated $6.5 billion per year to the Australian economy. The Deloitte's report estimates that the absence of surf life saving services would result in an additional 1,300 coastal deaths and 800 critical injuries every year.
"Over the years, Surf Life Saving services have expanded, now providing education and training to everyday Australians, help to keep people physically active, encourage and promote volunteerism as well as delivering social value to local communities.
"So this National Volunteers Week, please thank those who keep our beaches safe," he said.
The Surf Life Saving Foundation has been established to help support Surf Life Saving Australia services across the country, that relies on the support of corporates and individuals. To support our volunteers, donate via slsfoundation.com.au.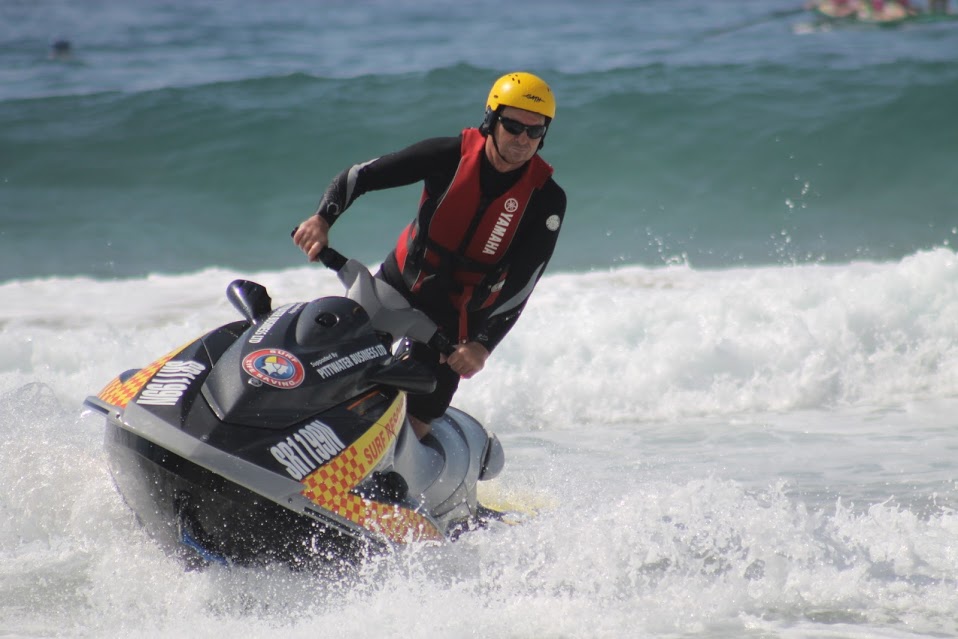 Minister for Emergency Services, Jihad Dib, said WOW Day gives the wider community the opportunity to acknowledge those who give up their time to serve others.
"We all know, love and respect the work of our SES volunteers, through storms and floods they are always there. Selflessly looking out for all of us and doing so without asking for thanks or praise," Mr Dib said.
"Wearing orange this Wednesday 17 May is one small way to show your support for our amazing volunteers."
NSW SES Commissioner Carlene York APM echoed Mr Dib's call to show appreciation for volunteers.
"We want to make sure our volunteers know their work doesn't go unnoticed. They take time away from their families, their employers and their livelihoods to support their community during times of need," Commissioner York said.
"WOW Day is a time to reflect on the remarkable work our volunteers do in their own communities, and across the whole of NSW.
"While NSW SES will be celebrating in our own special way, our partner SES agencies across Australia will also be honouring their members. We would also like to extend our appreciation to those SES members who deployed to support us in our time of need last year, and to everyone across the nation who serves their community."
So if you want to get involved in building a great community and meet like-minded people who share the same passions as you, contact your local RFS or SES and find out how to get involved - join your local bushcare group, join Sydney Wildlife or WIRES, become a team player in whatever sports you like or join your local surf, sailing or social club and see what a difference 'giving back' makes to your community and to your good self as well.
You will learn new skills
You will meet great people
You will be doing something you care about
You will become a change maker in your community
Make 2023 the year you give a few hours each month to make the change you want to be a part of be realised.
These Profiles give you an overview of just some of what's available locally; there is much much more - the Bushcare roster for Pittwater runs underneath these:
Bushcare In Pittwater
For further information or to confirm the meeting details for below groups, please contact Council's Bushcare Officer on 9970 1367 or visit Council's bushcare webpage to find out how you can get involved.
BUSHCARE SCHEDULES
Where we work Which day What time
Avalon
Angophora Reserve 3rd Sunday 8:30 - 11:30am
Avalon Dunes 1st Sunday 8:30 - 11:30am
Avalon Golf Course 2nd Wednesday 3 - 5:30pm
Careel Creek 4th Saturday 8:30 - 11:30am
Toongari Reserve 3rd Saturday 9 - 12noon (8 - 11am in summer)
Bangalley Headland 2nd Sunday 9 to 12noon
Bayview
Winnererremy Bay 4th Sunday 9 to 12noon
Bilgola
North Bilgola Beach 3rd Monday 9 - 12noon
Algona Reserve 1st Saturday 9 - 12noon
Plateau Park 1st Friday 8:30 - 11:30am
Church Point
Browns Bay Reserve 1st Tuesday 9 - 12noon
McCarrs Creek Reserve Contact Bushcare Officer To be confirmed
Clareville
Old Wharf Reserve 3rd Saturday 8 - 11am
Elanora
Kundibah Reserve 4th Sunday 8:30 - 11:30am
Mona Vale
Mona Vale Beach Basin 1st Saturday 8 - 11am
Mona Vale Dunes 2nd Saturday +3rd Thursday 8:30 - 11:30am
Newport
Bungan Beach 4th Sunday 9 - 12noon
Crescent Reserve 3rd Sunday 9 - 12noon
North Newport Beach 4th Saturday 8:30 - 11:30am
Porter Reserve 2nd Saturday 8 - 11am
North Narrabeen
Irrawong Reserve 2nd Saturday 2 - 5pm
Palm Beach
North Palm Beach Dunes 3rd Saturday 9 - 12noon
Scotland Island
Catherine Park 2nd Sunday 10 - 12:30pm
Elizabeth Park 1st Saturday 9 - 12noon
Pathilda Reserve 3rd Saturday 9 - 12noon
Warriewood
Warriewood Wetlands 1st Sunday 8:30 - 11:30am
Whale Beach
Norma Park 1st Friday 9 - 12noon
Western Foreshores
Coopers Point, Elvina Bay 2nd Sunday 10 - 1pm
Rocky Point, Elvina Bay 1st Monday 9 - 12noon
Friends Of Narrabeen Lagoon Catchment Activities

Bush Regeneration - Narrabeen Lagoon Catchment
This is a wonderful way to become connected to nature and contribute to the health of the environment. Over the weeks and months you can see positive changes as you give native species a better chance to thrive. Wildlife appreciate the improvement in their habitat.
Belrose area - Thursday mornings
Belrose area - Weekend mornings by arrangement
Contact: Phone or text Conny Harris on 0432 643 295
Wheeler Creek - Wednesday mornings 9-11am
Contact: Phone or text Judith Bennett on 0402 974 105
Gardens And Environment Groups And Organisations In Pittwater