December 3 - 9, 2017: Issue 340
It's A Wrap Bush Bound Lifesavers Head Home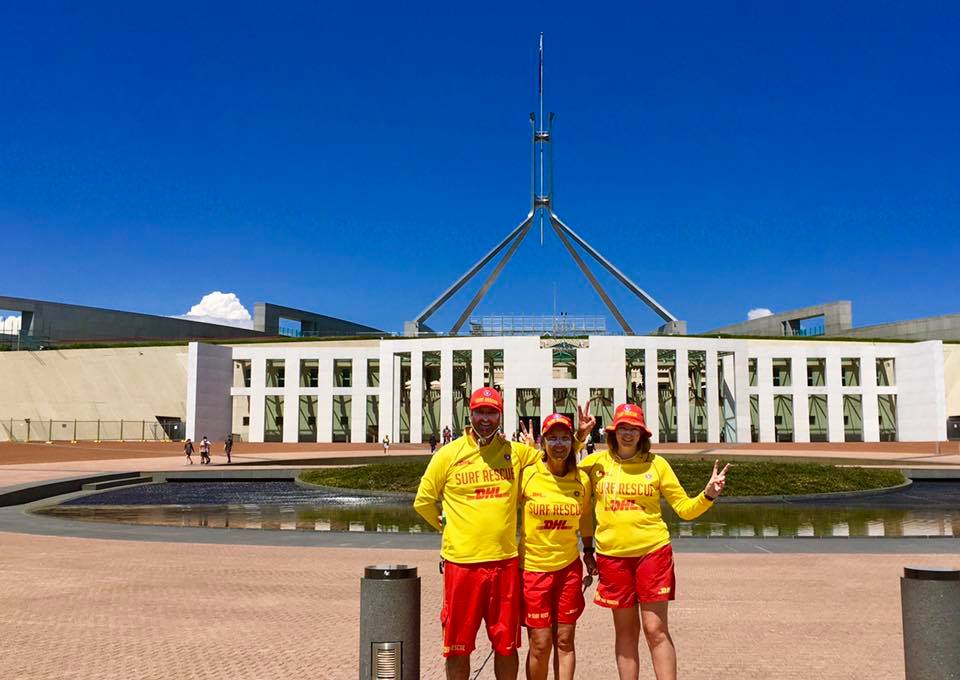 Tour 2: Canberra:
Andy Cross (North Narrabeen SLSC), Angie Thorpe (North Narrabeen SLSC) & Annabelle Smith (Broulee Surfers SLSC)
It's A Wrap Bush Bound Lifesavers Head Home
Wednesday 29 November 2017
Australia's most popular primary aged surf education program has closed the books on another successful season with almost 9000 NSW country students taking part in a lesson on surf safety from our volunteer lifesavers last week.
The 16 presenters swapped rubber duckies and jet skis for the more traditional transport option of a car as they headed inland to areas as diverse as Weilmoringle and Dubbo.
Along the way they clocked over 9000 km of travel, visited 50 schools, and delivered more than a 100 presentation. They fielded questions about what it's like to be a be a lifesaver, demonstrated the finer points of zinc application, and above all showed their passion of Surf Life Saving and helped educate children about the importance of staying safe while at the beach.
It was a message well received by the program participants.
"I learned that it's better to learn all these safety tips when you're younger because you need them when you're older. They also told us why we need to swim between the red and yellow flags," said Orange Primary School Student Baylian.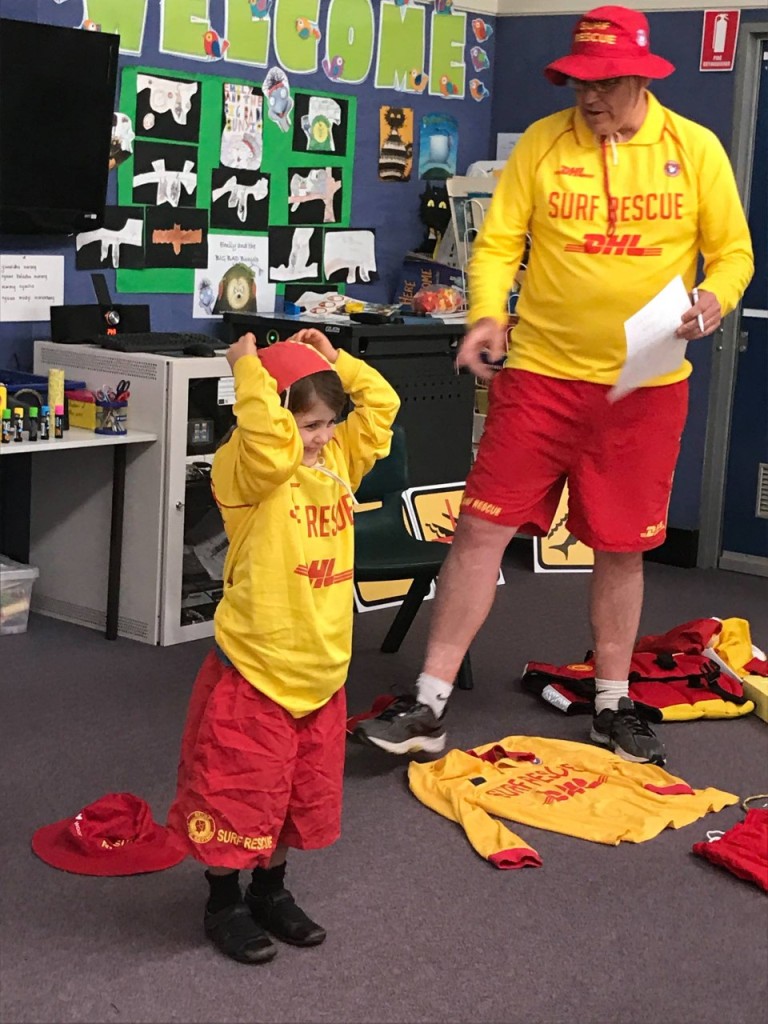 Tour 5: Orange Region:
Greg Punch (Dee Why SLSC)
During their week-long odyssey throughout NSW, volunteer presenters spoke about a range of topics including the role of lifesavers and lifeguards, what the signs at the beach mean, what type of marine life live at the beach, and what to do if caught in a rip current.
"We try to educate the students on what they need to do when they first get to the beach, so finding the flags, looking for the warning signs, asking who a lifesaver is, what is a lifesaver and the key water safety messages and what to do if they get into trouble," said Dale Finch who was a presenter on tour.
"It's very important for regional students because whilst they might not go to the beach but they certainly will go to the local river and the local dam and the same message applies to those areas as well."
"
The key thing for us is the word FLAGS. F for find the flags, L for look for the signs and read them, A for ask a lifesaver if you've got any questions or need help, G for get a friend, always swim with a friend and then S is also being to signal for help so explaining to them what they need to do if they get into trouble. That was the message we were trying to get across," said Rebecca Paterson.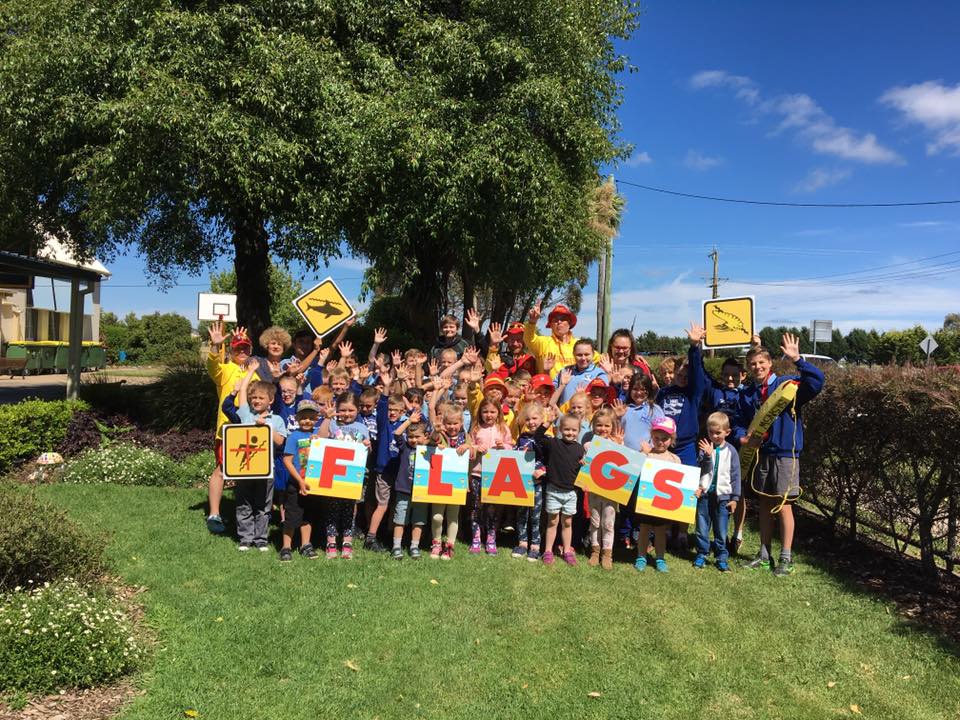 The 2017 NSW Surf Life Saver of the Year Lara Boyle was another volunteer to add her voice to the safety messages on the road with her counting the experience as among one of her fondest times in Surf Life Saving.
"Personally I got a lot from being a presenter and I really enjoy getting to share the surf safety message and the sun safety message with as many kids as possible especially kids who might not hear it otherwise.
"I'd recommend every other lifesaver to try to get involved with the Beach to Bush program. It's a phenomenal experience getting to share your skills and I've definitely walked away this week more proud to be a lifesaver than ever before," Lara Boyle said.
Although the focus of the lessons were on what to do in the coastal environment the touring presenters adapted their presentations to talk about rivers, dams, and swimming pools which were relevant to the children.
This was a particularly timely warning leading into summer especially in light of a number of drownings in these bodies of water last December.
Surf Life Saving Beach to Bush spokesperson Patria Harris was delighted with the successful completion of the program.
"Educating youngsters about beach safety is a responsibility we take very seriously and it's always pleasing to hear of how engaged the teachers and students were during the presentations.
"To take our message of safety, fun and inclusivity at the beach on the road is something very special and I know that everyone involved certainly enjoyed the experience," she concluded.
The Beach To Bush Program, supported by ClubsNSW and the NSW Cancer Institute, is the largest and most innovative surf safety education program in Australia, having reached more than 270,000 primary school students since it began in 1994.
2017 Beach To Bush Tour Locations & Presenters:Tour 1: Tamworth to Weilmoringle
Kim Rayner (Port Macquarie SLSC), Paul Rayner (Tacking Point SLSC) & Tony Hallinan (Tacking Point SLSC)
Tour 2: Canberra
Andy Cross (North Narrabeen SLSC), Angie Thorpe (North Narrabeen SLSC) & Annabelle Smith (Broulee Surfers SLSC)
Tour 3: Deniliquin to Jerilderie
Cheryl White (Freshwater SLSC), &Tahl Collinson (Brunswick SLSC)
Tour 4: Dubbo Region
Nixy Krite (South Maroubra SLSC), & Naomi Stevenson (SLSNSW)
Tour 5: Orange Region
Greg Punch (Dee Why SLSC), & Rebecca Paterson (Caves Beach SLSC)
Tour 6: Armidale to Gunnedah
Adrienne Lowe (Dee Why SLSC) & Rachel Zieleman (Nobbys SLSC)
Tour 7: Yass Region
Lara Boyle (Whale Beach SLSC), Dale Finch (Wauchope – Bonny Hills SLSC), & Jo Massey (SLSNSW)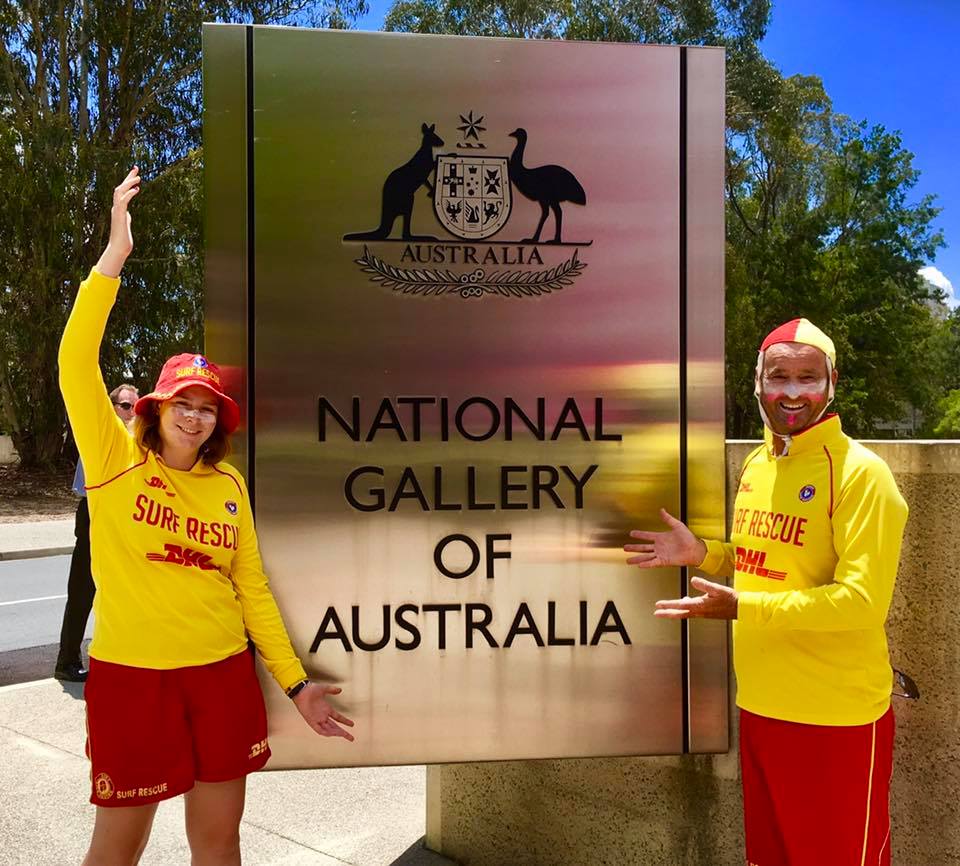 Tour 2: Canberra -
Andy Cross (North Narrabeen SLSC) & Annabelle Smith (Broulee Surfers SLSC) -

photo

courtesy
Angie Thorpe (North Narrabeen SLSC)
Report By Surf Life Saving New South Wales - Photos courtesy
Surf Life Saving New South Wales