December 17, 2017 - January 13, 2018: Issue 342
Frantic double back for Club Marine Pittwater to Paradise Regatta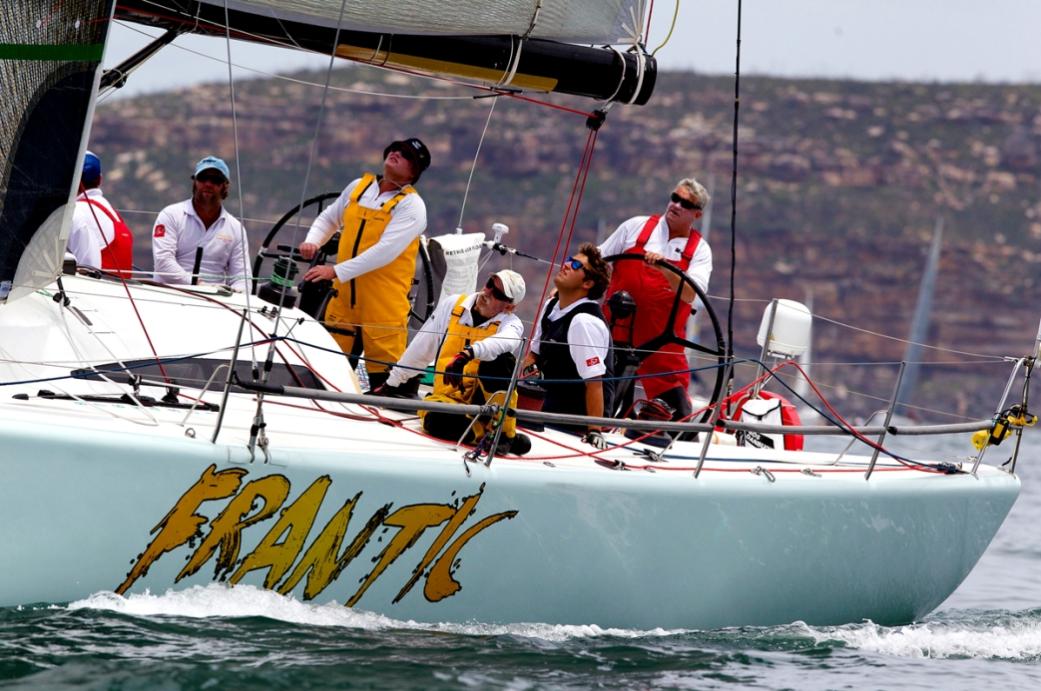 Mick Martin's TP52 Frantic in the 2016 Pittwater to Coffs start - photo by Howard Wright
Frantic Double Back For Club Marine Pittwater To Paradise Regatta
Event: Club Marine Pittwater to Paradise Regatta January 2 – 9 hosted by the Royal Prince Alfred Yacht Club (NSW) & Southport Yacht Club (QLD)
Roofer and former Wallaby winger Mick Martin has signed his TP52 up for the double header of the Rolex Sydney Hobart Yacht Race starting December 26 then a quick refuel and delivery back to Sydney for the Club Marine Pittwater to Paradise ocean race starting January 2, 2018.
That's close to 2000 nautical miles of ocean racing and deliveries over a 10 day period.
Currently a strong fleet of 29 boats are listed with only two more days to enter The Royal Prince Alfred Yacht Club's annual summertime Club Marine Pittwater to Paradise Regatta consisting of the ocean race then a four day short course series hosted by the RPAYC's finish partner, Southport Yacht Club.
Enter here
before December 15, 2017 to avoid a late fee.
Martin's Newcastle based 52-footer Frantic will race under the South Korean flag as Sonic in the Boxing Day ocean classic for the second year running. On reaching the finish line in Hobart the delivery crew will double back to Sydney quick time so Frantic can be among the starters on January 2. Frantic is the frontrunner for the new World Sailing Speed Record Council fastest course time.
Sonic near the seaward mark 2016 Rolex Sydney Hobart - photo by Crosbie Lorimer

Following on from its inception in January 2017, RPAYC registered its major offshore event with the WSSRC and the 2018 line honours victor will automatically set the course record for further challengers to better.
"As soon as the boat gets to Hobart we are banging it back for the Pittwater to Southport race with some of the delivery guys plus back up crew off the bench," Martin said, easily intermingling his sailing and rugby terminology.
The owner/skipper is hoping for a southerly tailwind heading north in the New Year coastal race, an event he says is easy to enter and easy to do. "We like heading north, there's much less paperwork than going south."
Sally and James Crowley's J122 called Javelin is one of six Queensland entries who will U-turn in the opposite direction to Frantic. They must make their way south along the NSW coastline to the RPAYC and race start at the entrance to Broken Bay, and then return north for the 370 nautical mile battle to the finish line off Southport on the beautiful Queensland Gold Coast.
Javelin is a recent purchase for the Crowleys. Sally competed with an all-female crew in the Australian Women's Keelboat Regatta last June en route to their berth at the Royal Queensland Yacht Squadron, then the Brisbane to Keppel race followed by a week of intense learning and development at Audi Hamilton Island Race Week in August.
Sally says they bought Javelin expressly for offshore racing, which is a whole new world compared to club competition on Moreton Bay. "I've always wanted to do a Pittwater to Southport race. I grew up on Pittwater and I'm looking forward to spending a few days there pre-race, then we are hoping to do well against the other J boat (Jazzamatazz) and First 40s, as well as enjoying the race and staying safe. It's all about getting more offshore experience," she says.
"We've been racing out of the Royal Queensland and when we are successful we are really successful, and likewise when we aren't. Still, the program is moving forward which is a good thing."
Sally will navigate Javelin's best course northwards from 1pm Tuesday January 2 as well as work in the area of the boat called the pit, and be secondary helm.
Assisting her decision making will be the tailored weather service provided to competitors for the second year by Australia's best-known private forecaster to the sailing world, Roger 'Clouds' Badham.
As well as the striking ocean race trophies on offer, the RPAYC has secured a number of Predictwind professional subscriptions for divisional winners.
Finish partner Southport Yacht Club will host weary crews for the recovery and post-race celebration, then the largely NSW race fleet has the opportunity to merge with the major local players for the Bartercard Sail Paradise regatta, January 6-9, featuring multiple state championships.
SYC's annual short course series has been expanded to include the Australian Sailing Queensland Yachting Championship, Australian Measurement System Queensland Championship and Australian Sports Boat Association Queensland Championship. See
www.sailparadise.com.au
for more details and to enter the Bartercard Sail Paradise Regatta.
List of entries so far.
Twitter: pitt2paradise
Instagram: #pitt2paradise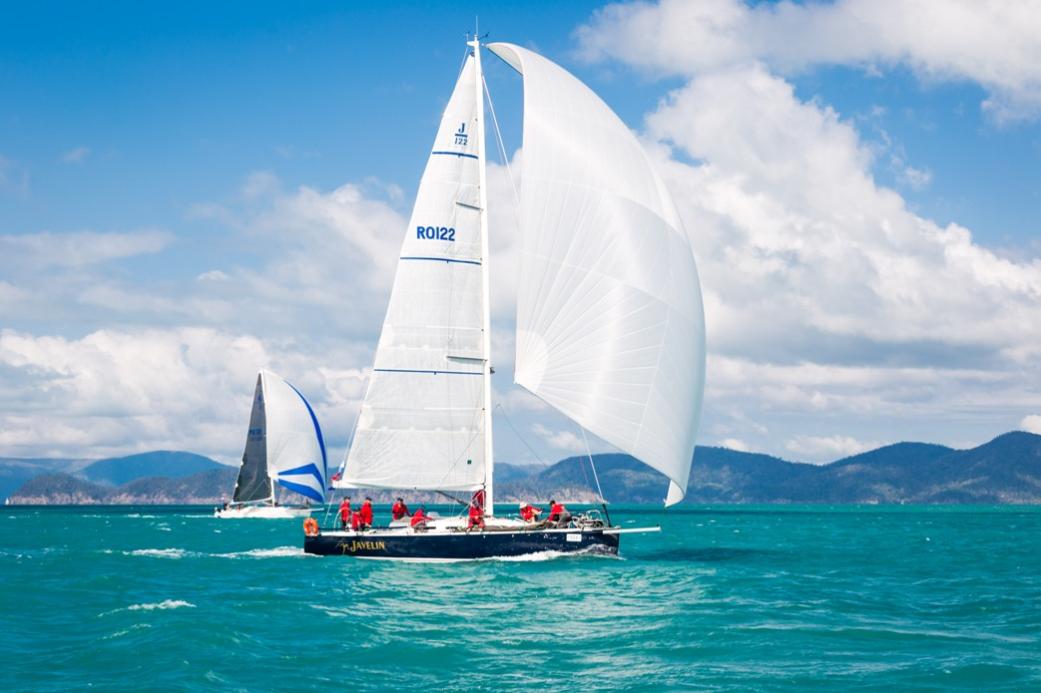 AHIRW 2017 Javelin - courtesy Hamilton Island Photography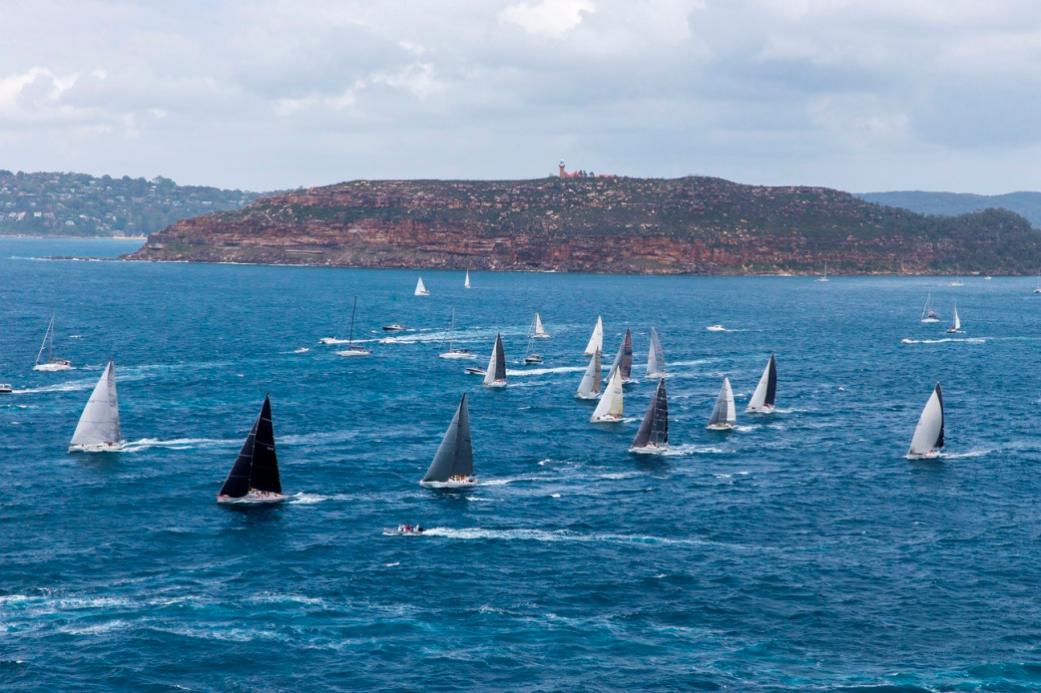 Club Marine Pittwater to Southport start 2017 - photo by Andrea Francolini