December 10 - 16, 2017: Issue 341

Avalon Beach SLSC's Surfboat Division
Last weekend the U23's Women's
Avocados
were announced as Australian representatives in the Trans Tasman 2018, a role the ABSLSC U23's Mens Pinkies won in 2016. Their Antiques Masters Ladies are World Champions, their Reserves Mens can rung rings around those a quarter their age.
Last Issue we shared an insight into one of this surf club's Life Members,
Don Imison
- this week the dynamic present and future that strives to create one club atmosphere - these boaties should be poster people for how
good
surf life saving is!
Members have joined in numerous George Bass Marathons with a combined crew from Warriewood SLSC. When they're not out wining championships they're saving lives by being in the right place at the right time during off-season Winter practice.
If they can't row due to injury they're on the sand helping out at carnivals anyway.
This year Avalon Beach SLSC's Boat Division is bigger and focused on providing the skills required to lift a whole crew while keeping an emphasis on being one team. With great sweeps, passionate rowers, and a growing passion for this great sport among younger members, the club is leading the way to take the best of a piece of early life saving equipment and the keeping fit ethos it commenced from the past into the future.
On Sunday December 3rd, 2017 the ABSLSC Avocado's secured the U23 women Australian representative team.
To consistently come up with crews that are chosen because of their skills, attitude and consistency, as well as passion, shows that there's something going right in this club.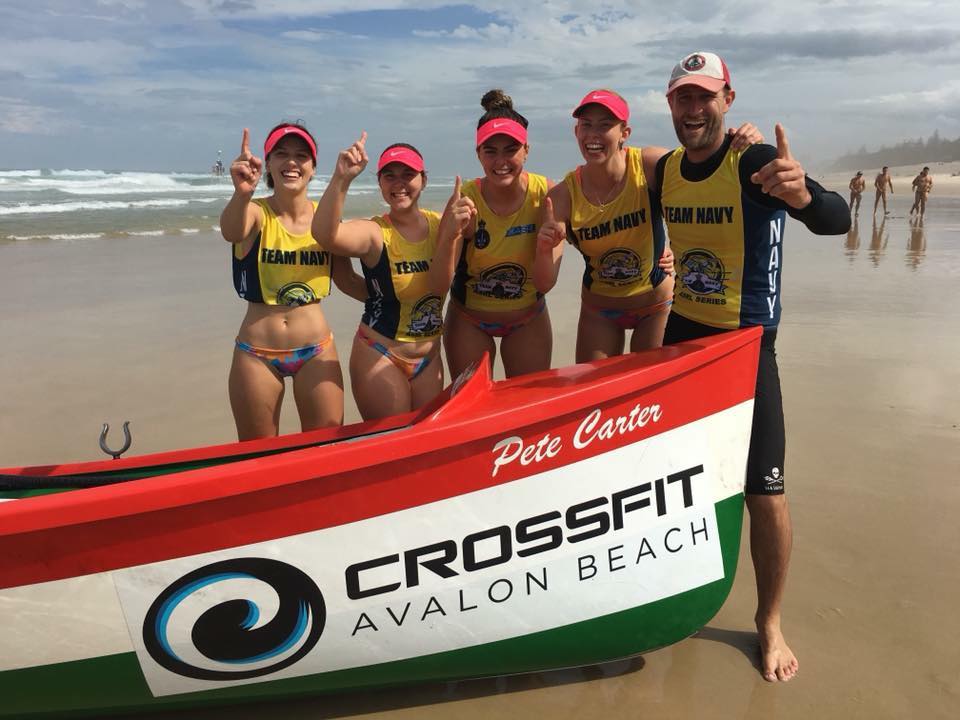 U23 Women - Sweep Nathan Wellings, Bow Ellie Di Biagio, 2nd Bow Lauren Petersen, 2nd Stroke Chloe Scott, Stroke Amelia Barber.
Nathan was also sweep for the Avalon Pinkies who were selected to be Australian Representatives for the U23 Trans Tasman in 2016.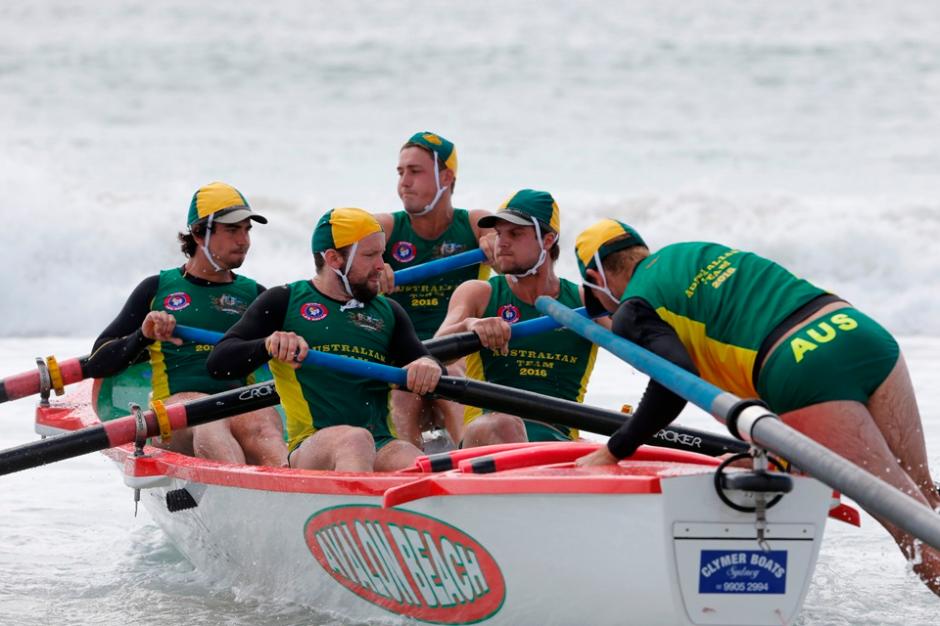 Above and Below: Avalon Beach SLSC's Pinkies at 2016 Trans Tasman - Photos courtesy Team Navy ASRL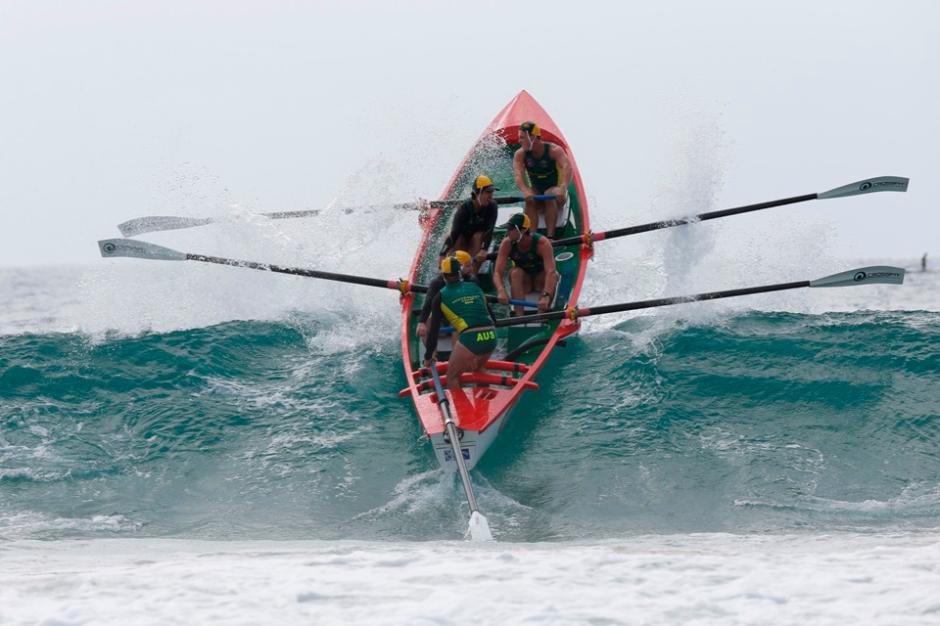 With Sweeps such as Nathan Wellings, Rick Millar, Pete Carter, Hector Heathcote and Jean Harper, who seem to know how to avoid those spectacular stacks may have and display seamless smooth skill even in the most challenging conditions. This save at Warriewood by Nathan remains memorable not only for how long they were up but gently they came back down, without losing anyone or damaging anything, and then came into shore: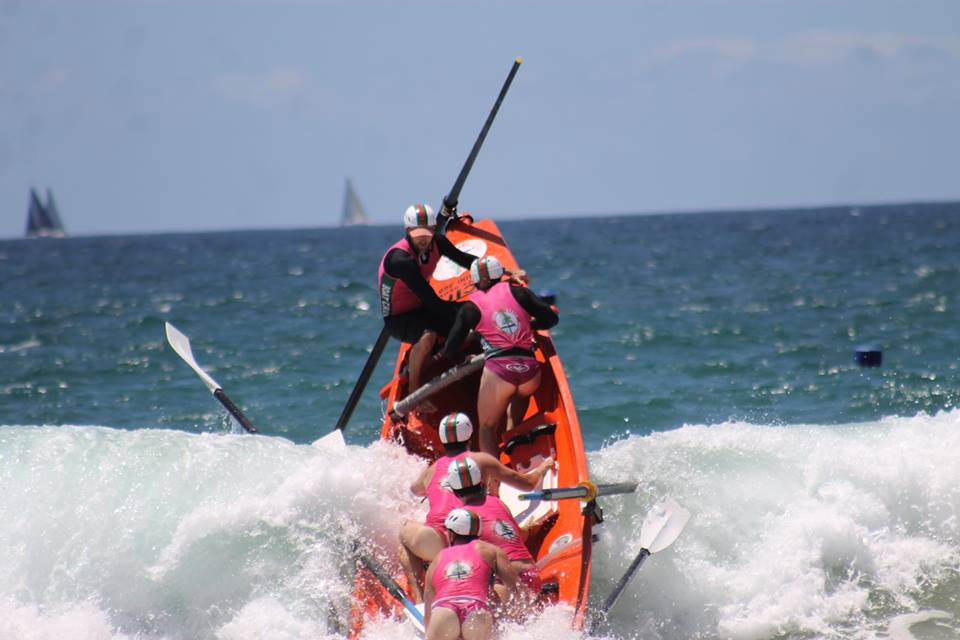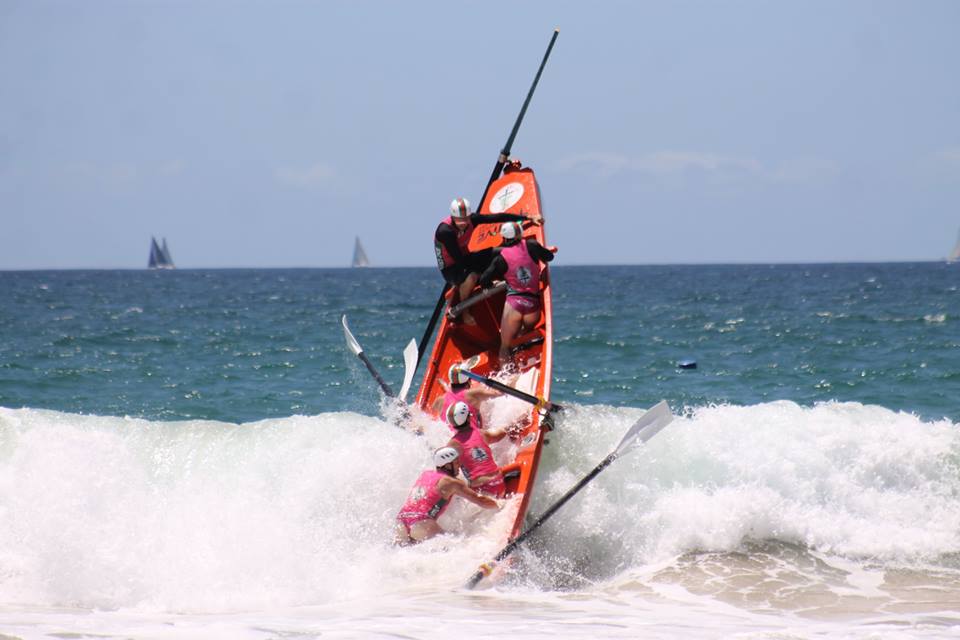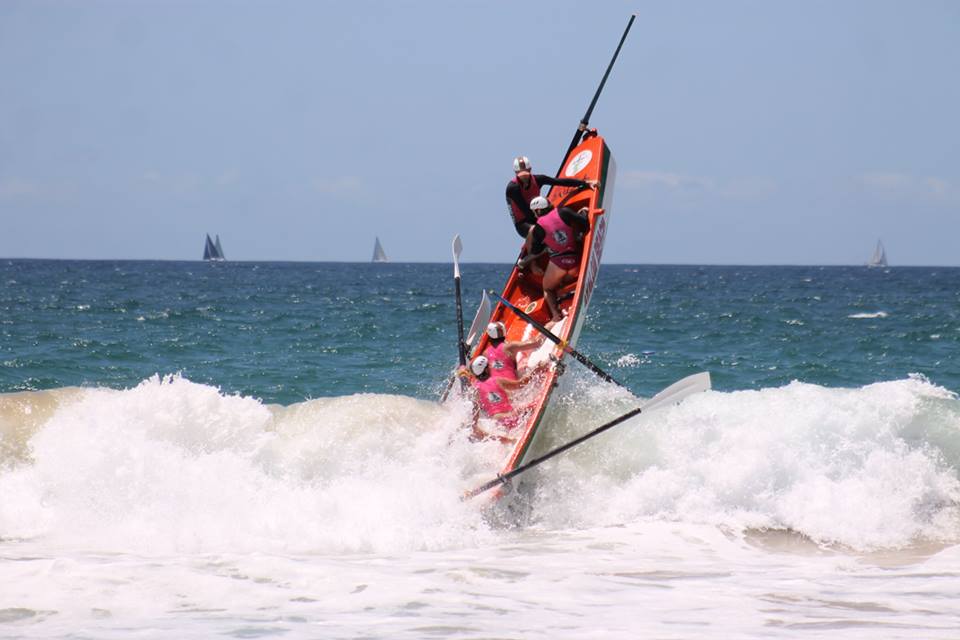 Rick Millar was awarded 40+ years service in parliament this week – proving surfboats are for life and
without the dedication of these
experienced
Sweeps the team at Avalon Beach would not continue to excel.
At the recent Warriewood Surfboat Carnival Peter Carter was filling in for Nathan, at Kurrawa with the Avo's winning their place, with v
ery solid results with their Open Men 2nd place,U23 Men 2nd, Reserve men(Towballs) 3rd place, and Open Women 3rd place. Organisers, who have an eye on safety first, didn't run the other Divisions due to surf/swell conditions on the day.
Prior to that
the surf boat team made the best of bad conditions at the Newport Surfboat Carnival, winning the Sheldon Cup for the best performing Club.
This Season AVSLSC has the following 14 Crews.
U19 M x2
U19 W x1
U23 Mx1
U23 Wx1
Reserve M x 1
Reserve W x 1
Open M x 1
Open W x 1
Master M x 3
Master W x 2
" 5 junior and under 23 crews, the future of our sport!!!!!"
This has been big step up with 10 brand new rowers, 8 juniors and 2 colts, the growing team is largely due to the fact that all our juniors have come from our own club they have come up through our fantastic cadet program and are joining our ranks as surf boat competitors.
We strive to create a
one club atmosphere
with everyone helping out everyone, with juniors filling in for A's at training.
Reserve's and open mens crews are starting to learn to sweep with the big training load we have created for our selves.
As we grow we are setting more goals of success, building on the last few seasons, h
opefully accumulating more championship success, future representative teams and future world champions.
We aim to give everyone a go doesn't matter who you are every one is included.
Also, a huge part of our club and training program is through Brent and Maree Williams at CrossFit Avalon Beach, they do a fantastic job with training programs and motivation of all our crews. and of course, we cannot forget
our Boat Captain Matthew Mayall who leads us all
.
Team Navy National Trans Tasman 2018 Selection Carnival - Kurrawa
The Girls rowed 6 races in big surf and very very tough conditions, they really had to work in every single race with a limited competition every race had to be treated as a final. In the end it came down to the last race of the day. The Point Score had 1 crew with a 1 point lead and the 3 other crews equal 2nd. The girls had a tough start and rowed them selves back into the race and got them selves into a fantastic position into the wave zone. Sweep Nathan Wellings was able to hold the wave straight and the girls won!!!!
This means the girls are the U23 Women Australian Representative Crew. This is a huge achievement for the girls and is something that our entire boat rowing family is so proud of. The girls will take on the New Zealand Representative Crew at the ASRL, Fighting for the Trans Tasman Cup at Elouera on February 16-18th 2018.
At local carnivals whether in Branch, at States or in Aussies the Avalon Beach SLSC always has a large and strong representation – this is not just because of the distinctive red and green colours of their boats or the uniform members wear, it's because in race after race there is an ABSLSC Crew competing.
Avalon Beach SLSC's Surfboat Crew names
Avalon Beach Double Denims (U23 - male)
Avalon Beach Puddlemakers (U19 - female)
Chanels (U19's)
Amigos & Quots (Open – female)
Avocados (Open – female)
Antiques (Open – female)
Pinkies (Open – male)
Clownshow (Reserves - male)
Towballs (Reserves - male)
Beach Bandits (Reserves - female)
DB's(Reserves - female)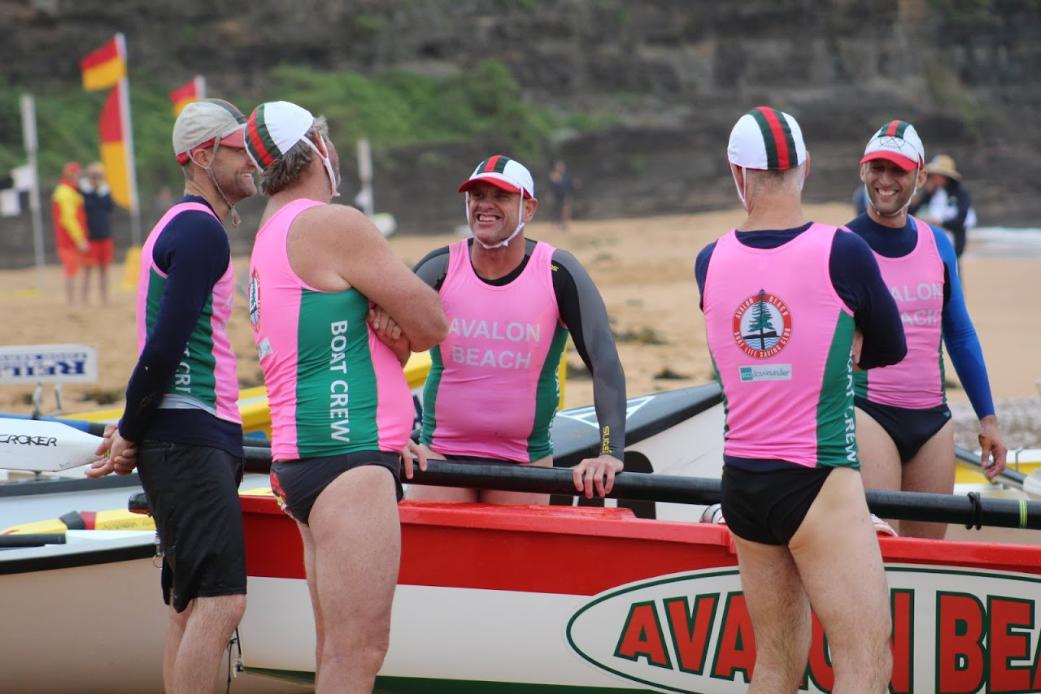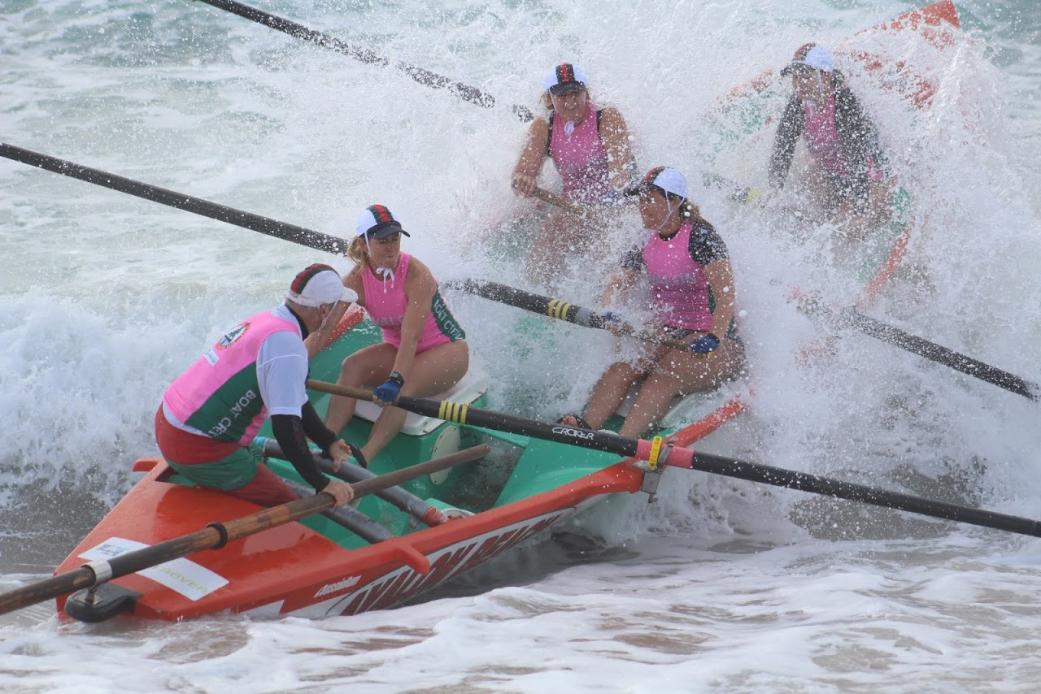 At Newport SLSC's Surboat Carnival 2017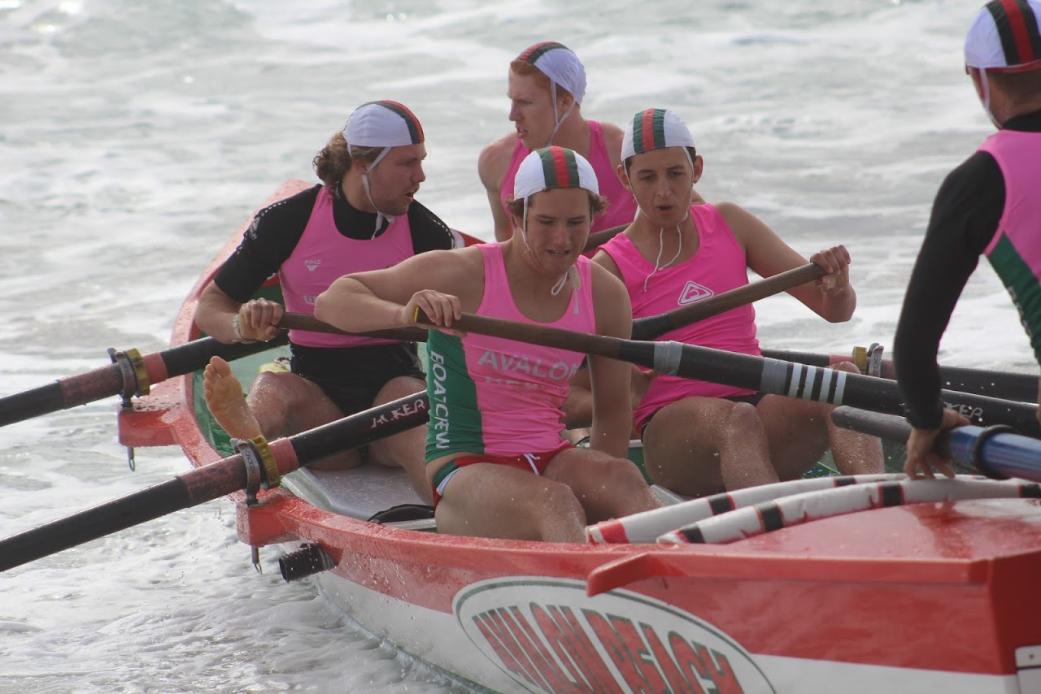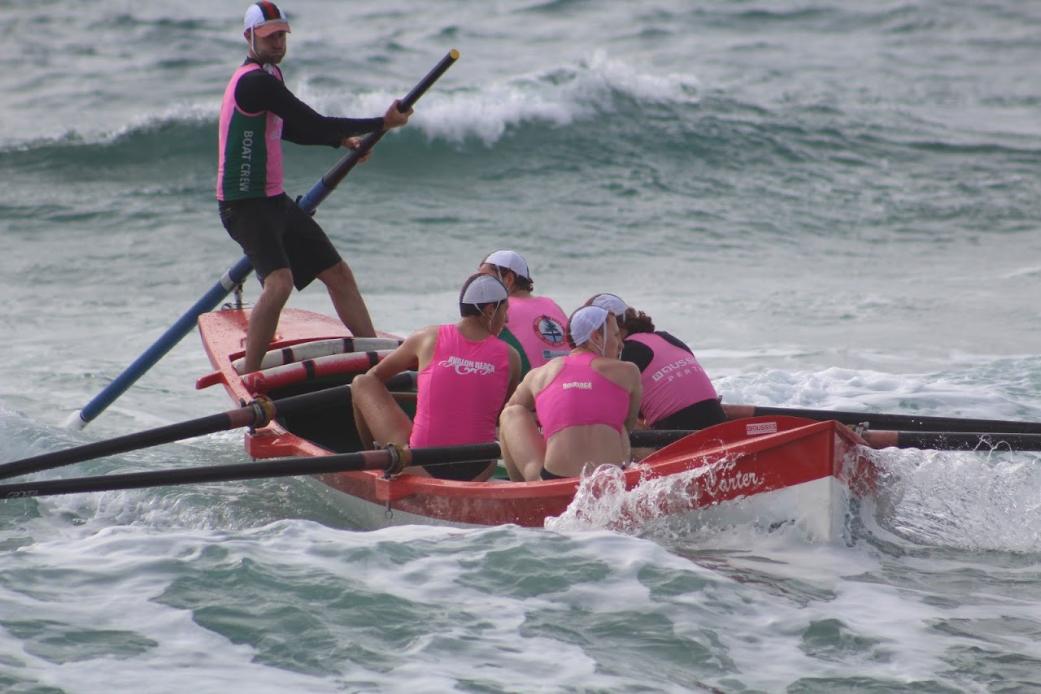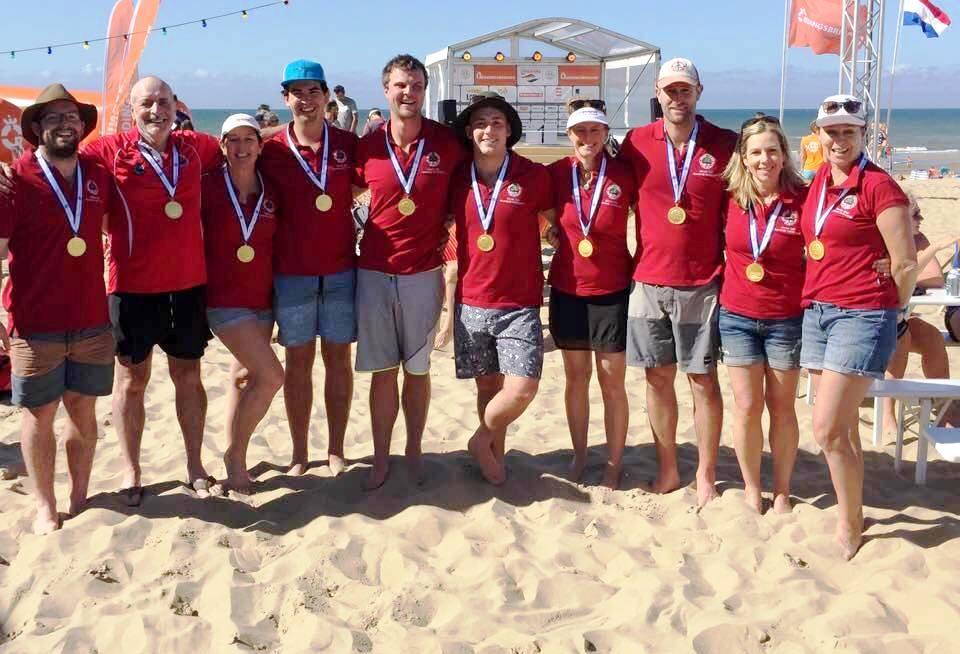 Avalon Beach SLSC's World Champion Surf Boat Crews, 2016.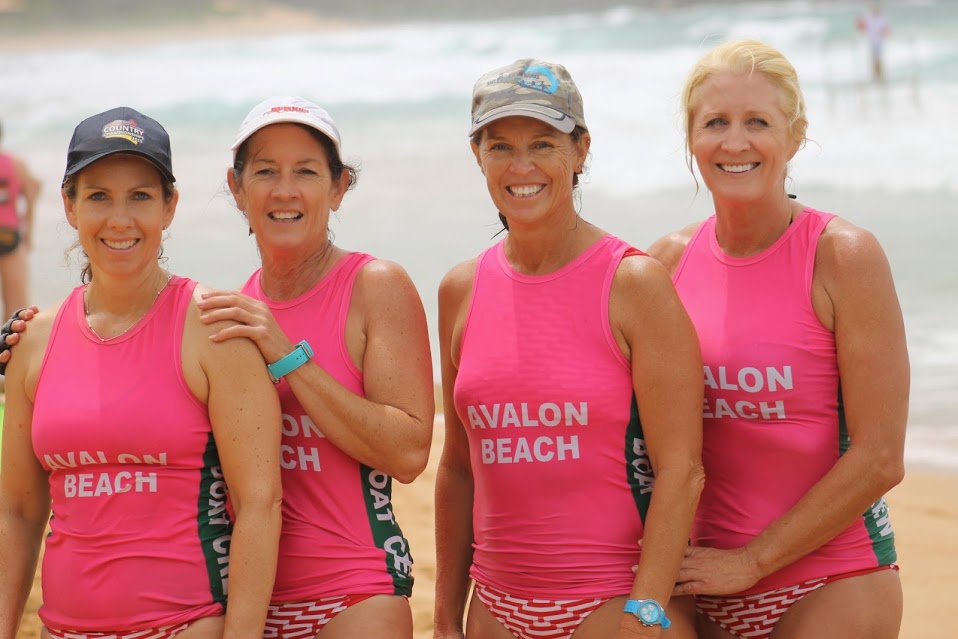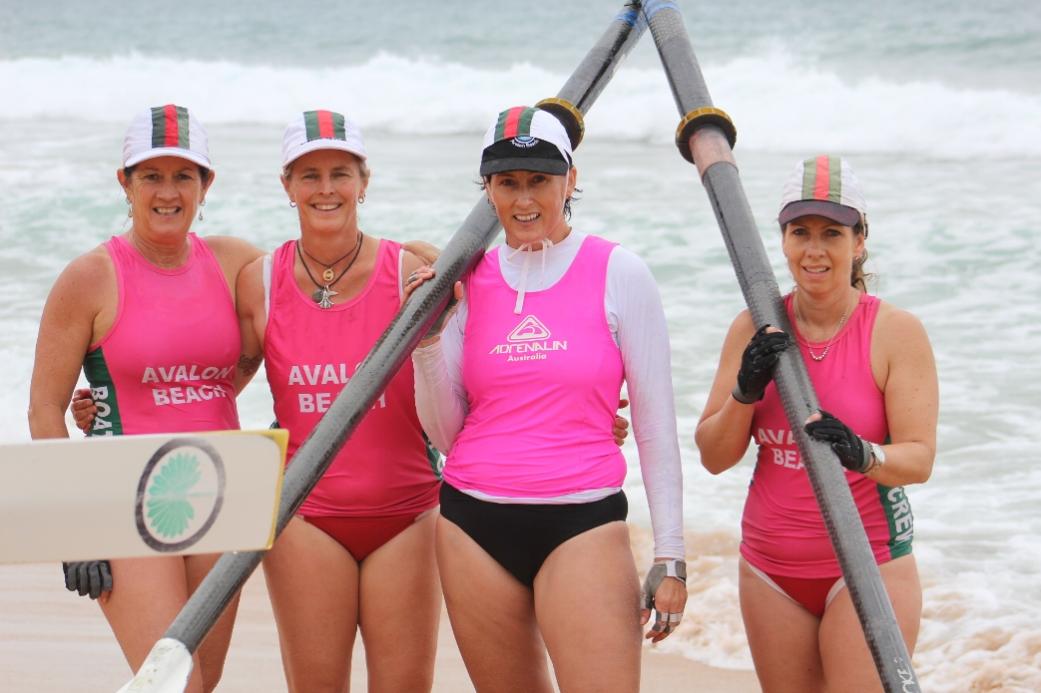 Avalon Beach SLSC - Antiques, The Alans - 2016-17 Season