December 3 - 9, 2017: Issue 340

The Art Of Mick Glasheen:
Drawing On The Land, Garigal Countr
y
Now Open
On Saturday afternoon, December 2nd an exhibition that has been over 15 years in the making/creating was opened at Newport Community Centre.
The Art Of Mick Glasheen:
Drawing On The Land, Garigal Country
, honours Garigal man Boin Bungaree, Great Great uncle of Neil Evers, the gentleman who gave the Welcome to Country, telling those gathered,
"When you look around at these artworks you are looking at pre-1788, this is how this place was."
Nothing prepares you for the scale of these works or the mesmerising quality as you literally fall into them and gain a sense of the presence of the land - some have been done at different times of the day to show the shifts, and that permeable connection that occurs has to be experienced through standing before the works and taking the detail and whole in.
They are meant to be that way though, Mr. Glasheen has worked on incorporating knowledge he has accumulated over a lifetime to produce 3D Art which truly gives you height, width and depth and illustrates the truths of geometry and mathematics even if you are unaware of all that is being communicated through that immersion.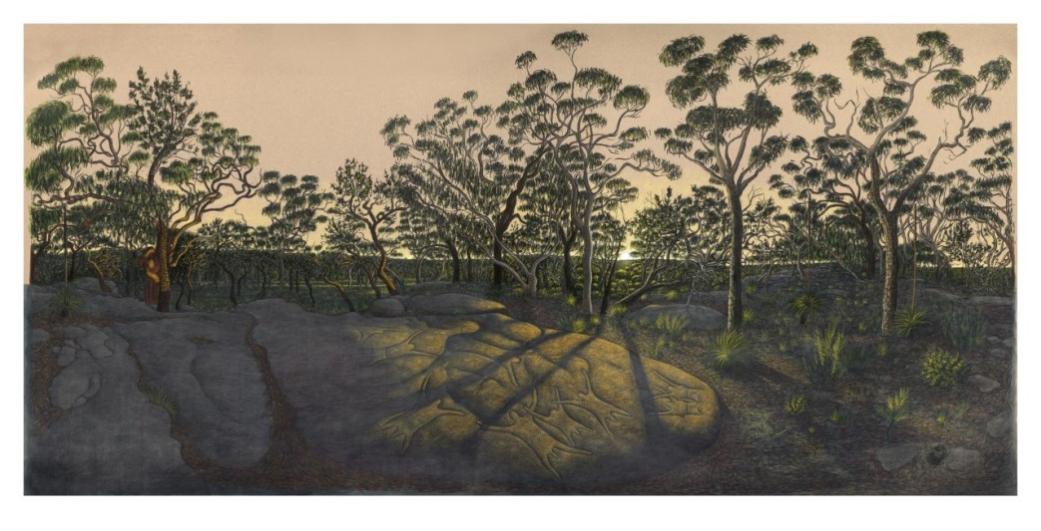 Mick has done all of the original ink drawings on site then taken a very high definition scan of those drawings back out to each place and done the painting on site too. Each weaves a multitude of threads and stories and time into one composition.
More than that, these works are presenting what is inherent within familiar landscapes, allowing us to reconnect with that purity that may be hidden now beneath vistas markedly changed but still part of ancient songlines that remain unbroken.
"And seeing is so important... really seeing what the land is telling you. Seeing what the land is offering for you to take. When I take people out into the land I say 'Let's watch the land talk to us.'. And you'll see some jaws drop. But that's what it's doing - it's talking to us without a voice."
My People's Dreaming, 2009

Mr. Glasheen has created works that are a breakthrough in the development of Art and if you miss this opportunity to stand in front of them, you will have denied yourself one of those moments, or several of them, that come but a few times in each life.
Mick remains our
Artist of the Month
for December although these works are seen best by visiting
Drawing On The Land, Garigal Country
while the exhibition is available.
Exhibition open over three weekends in December; 2, 3, 9710, 16 & 17 December, 2017, 8am - 5pm
Where: Newport Community Centre, 11- 13 The Boulevard, Newport.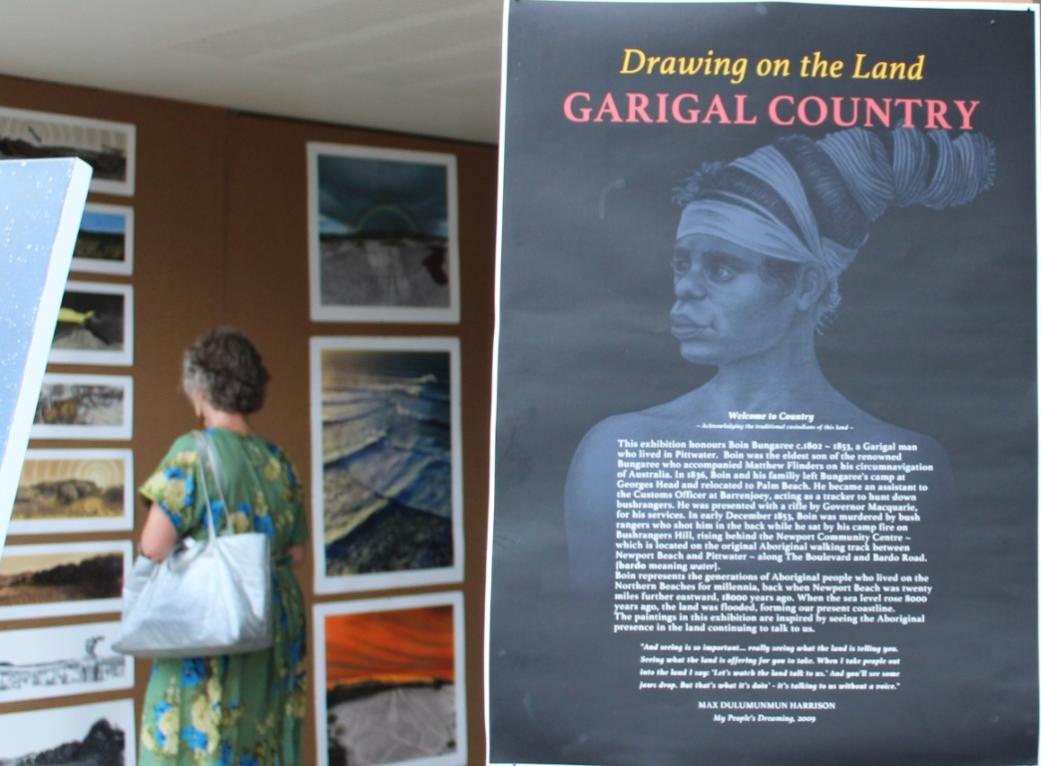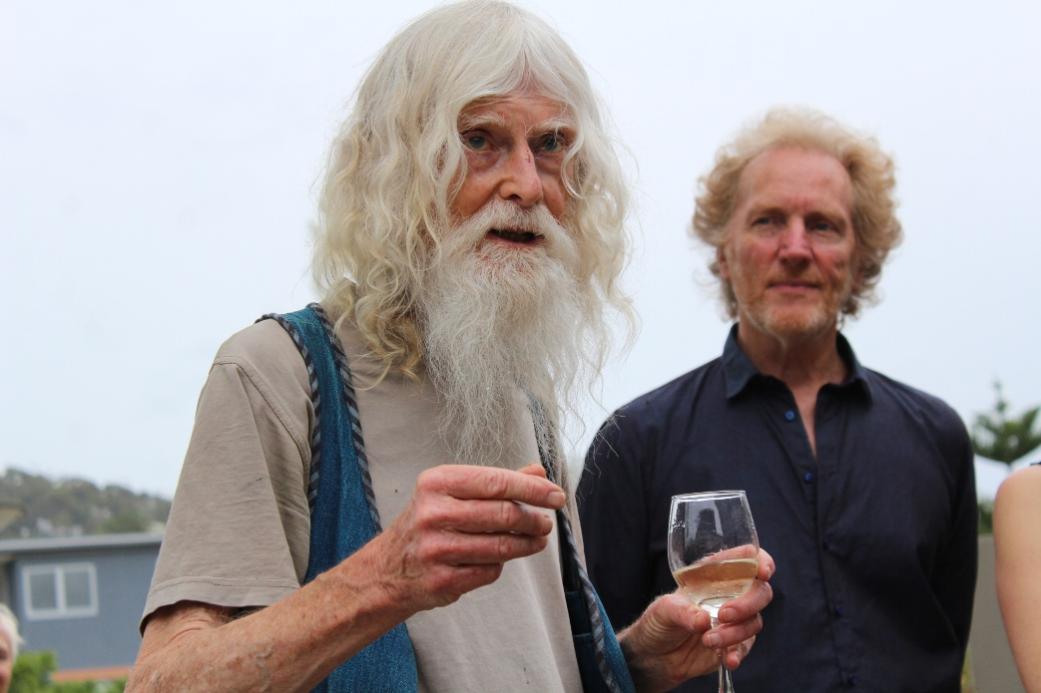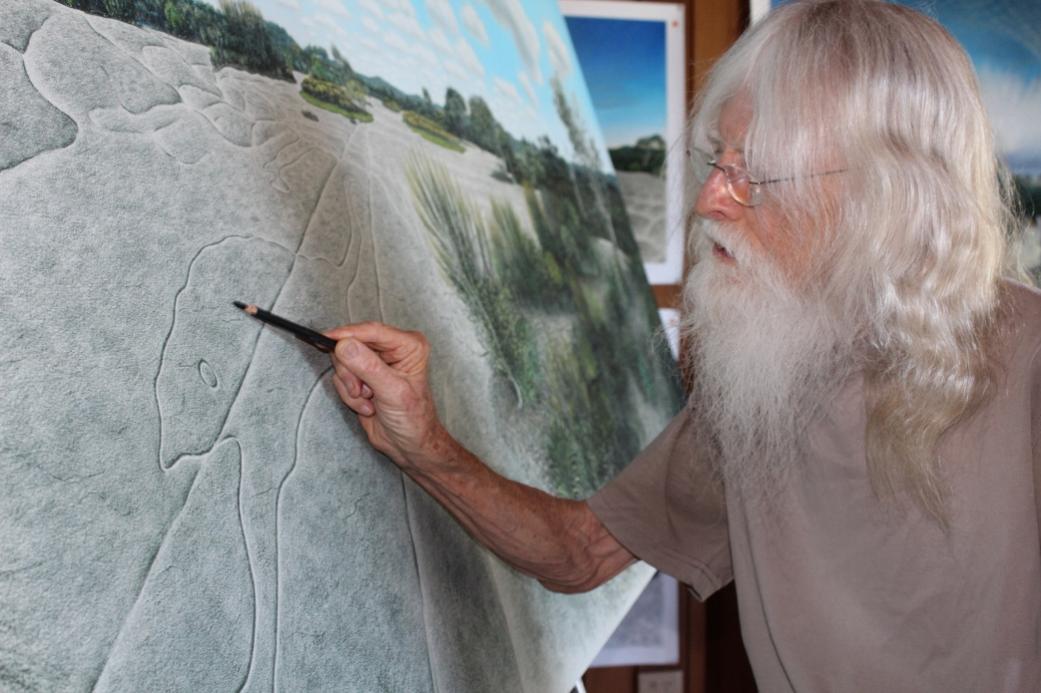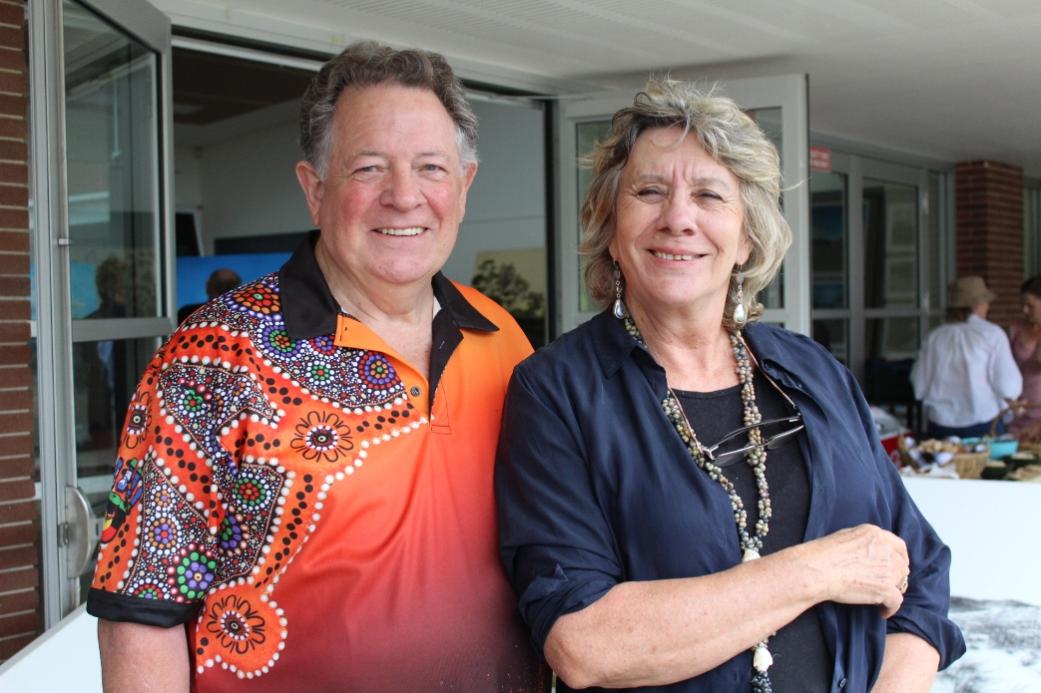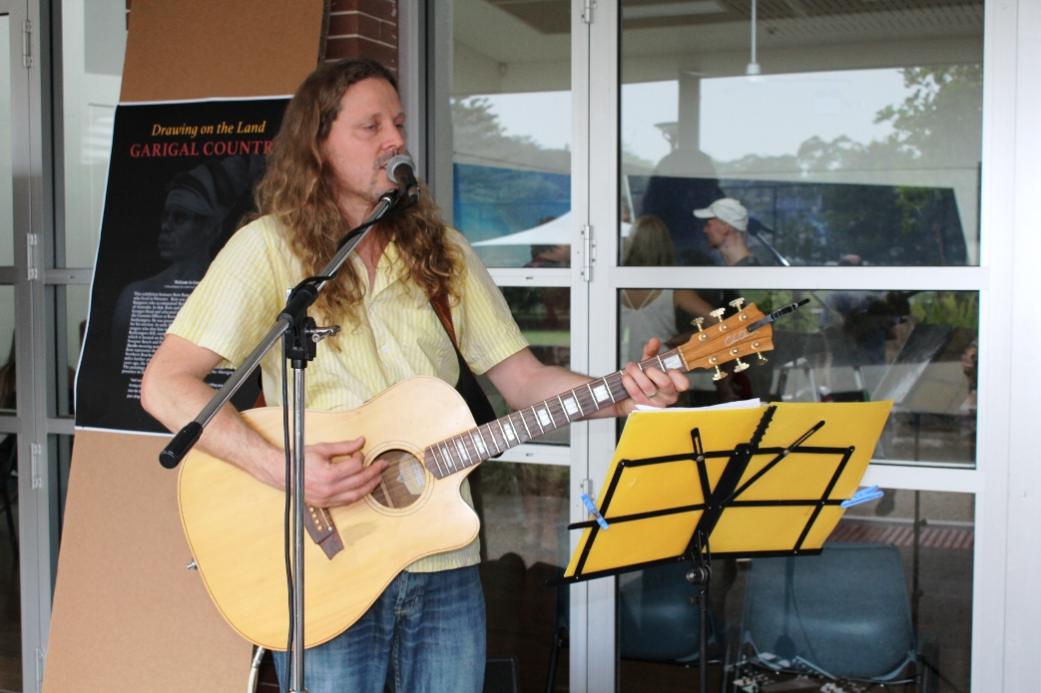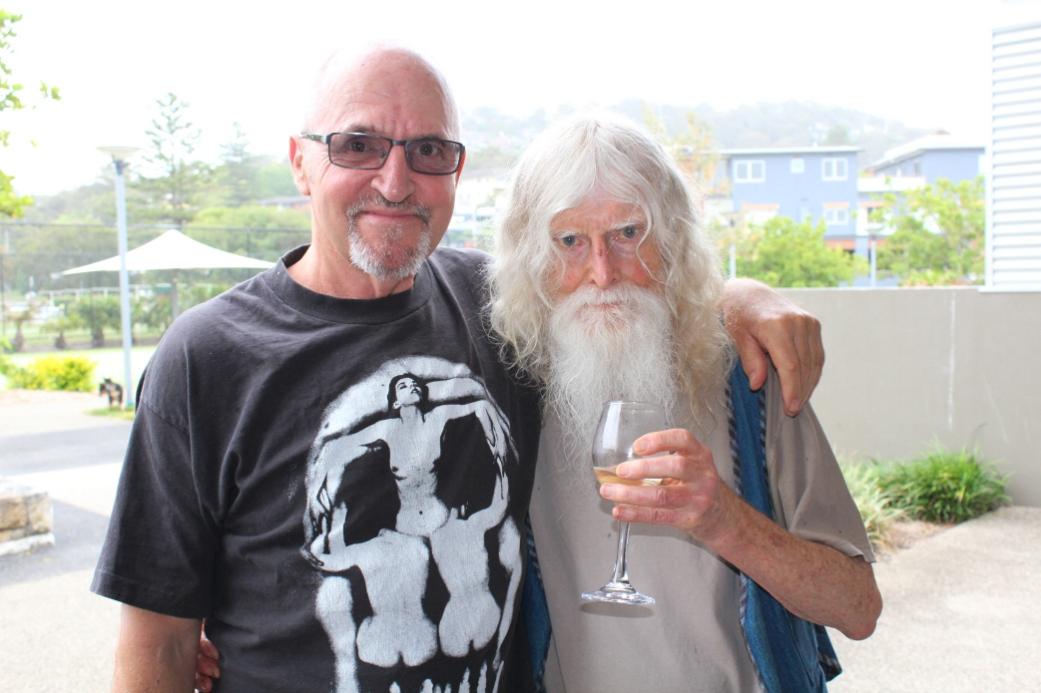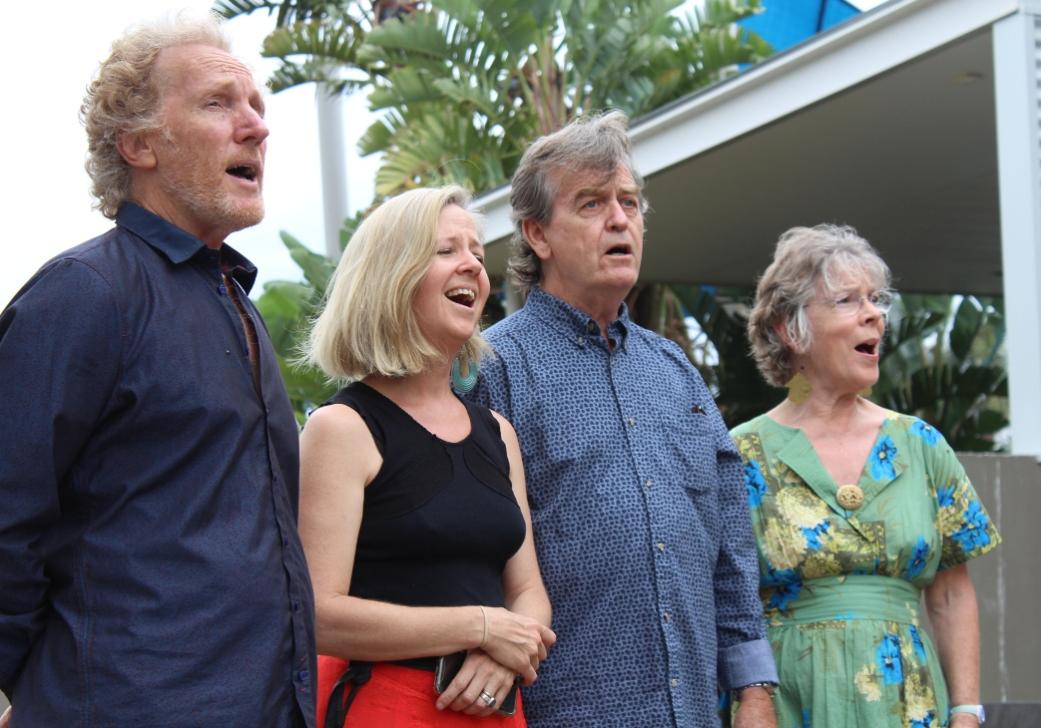 The Night Owls (L to R: David Hall, Wendy Twibill, Dave Lemmon and Jane King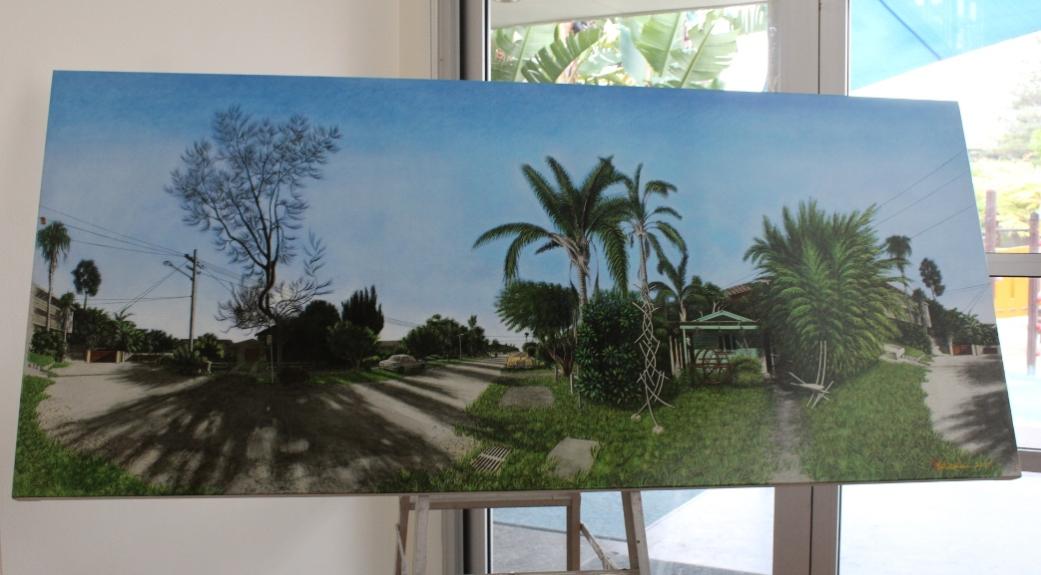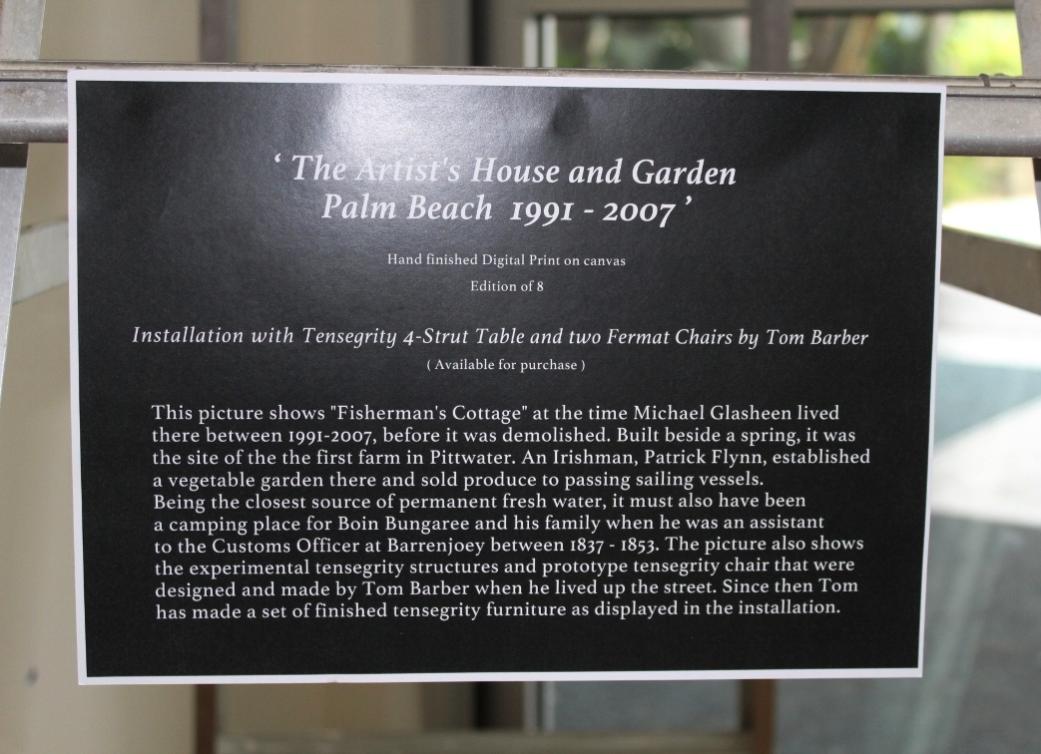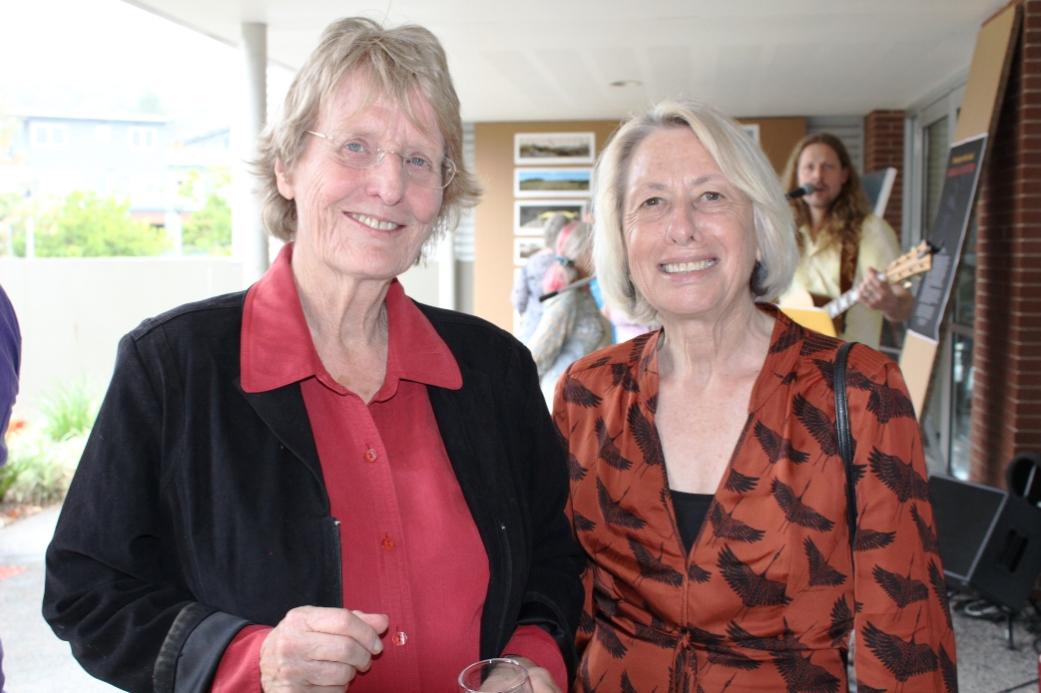 Anne Brooksbank and Sue Watson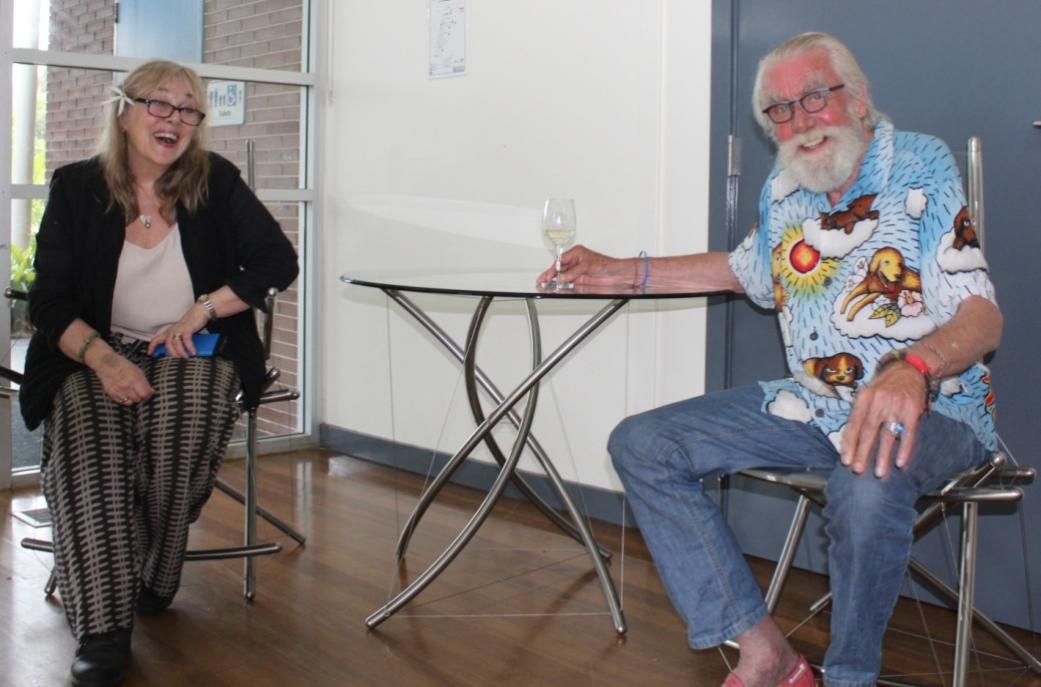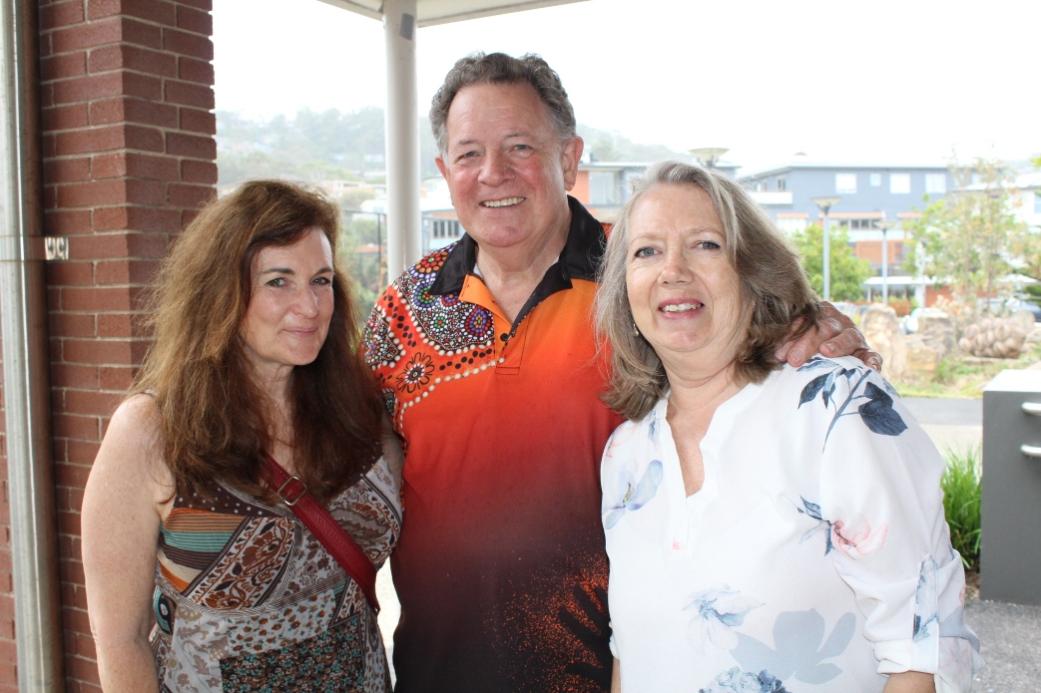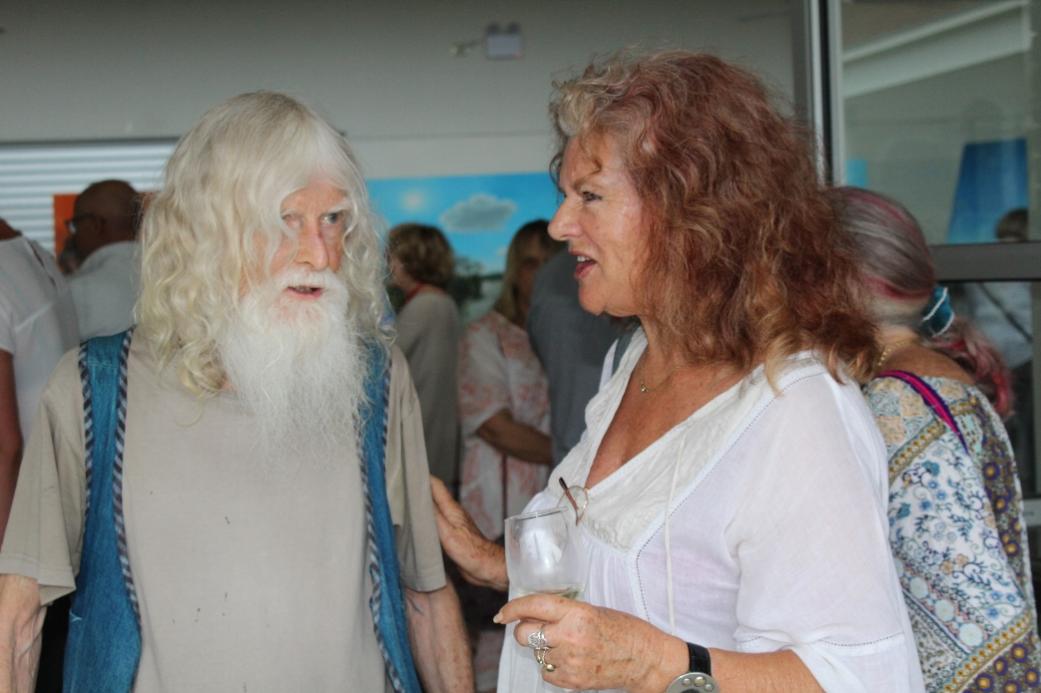 Mick and Patsy Clayton-Fry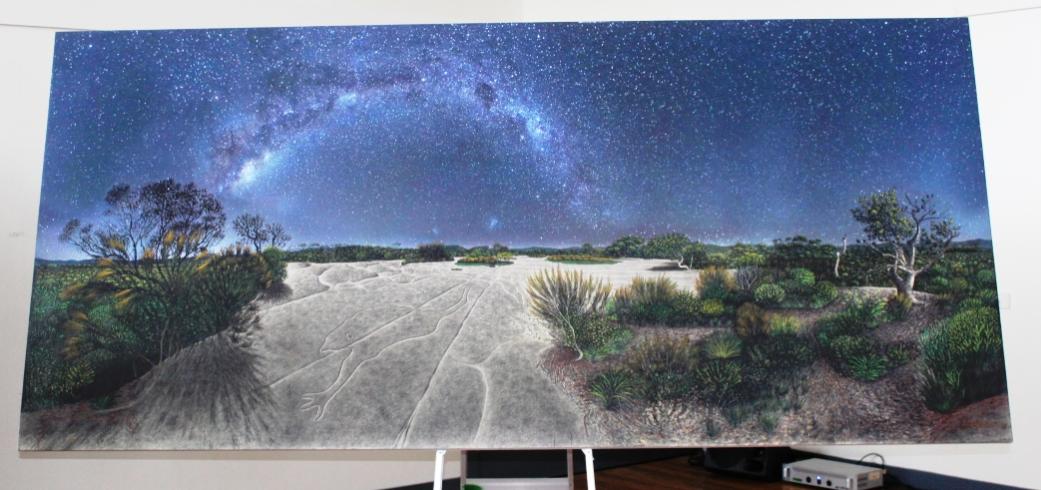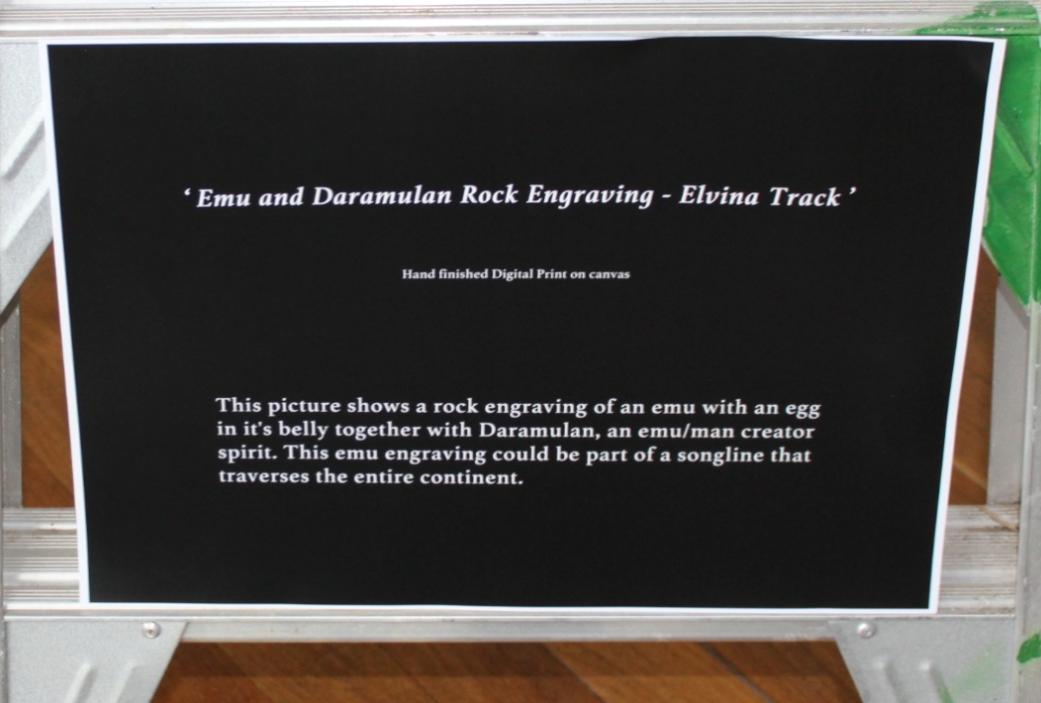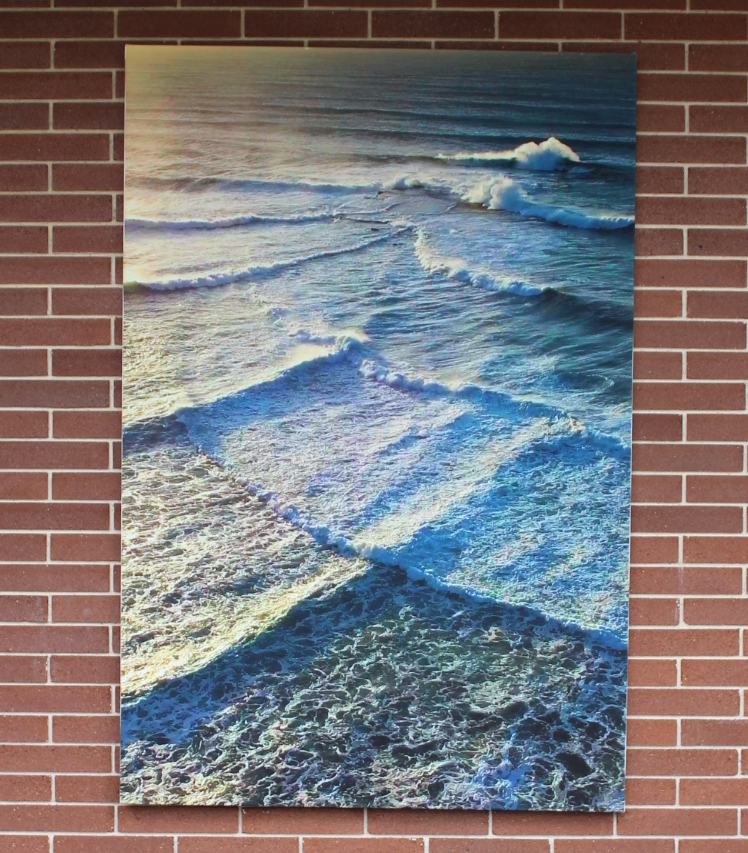 Photos by
A J Guesdon, 2017