November 2 - 8, 2014: Issue 187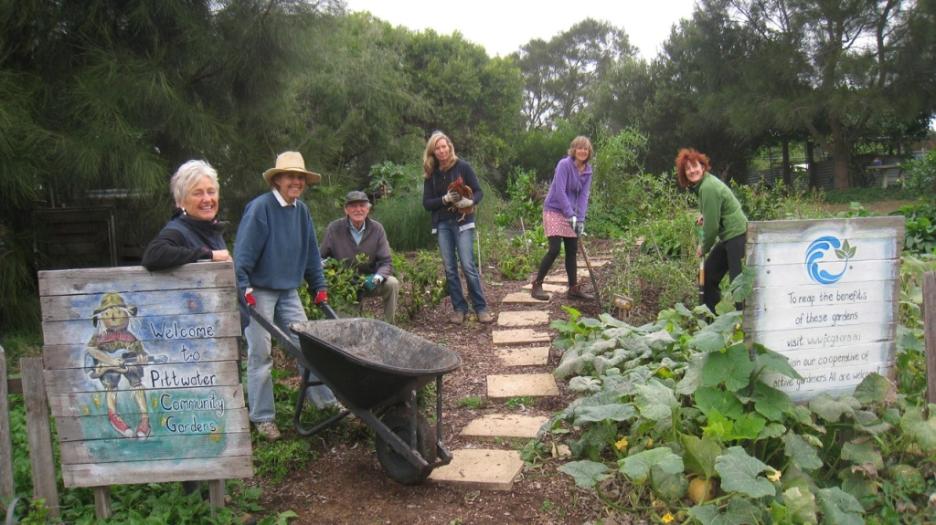 Pittwater Community Gardens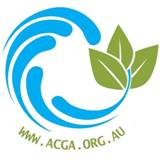 Community Gardens give community members of all ages the opportunity to learn about the benefits of home grown vegetables and healthy eating, in both urban and suburban areas. There's few things more satisfying then getting your hands in good earth or gardening beside those who have knowledge and insights on how to do this to the optimum.
This week we share an insight into one of our own locally grown community gardens who are holding their annual Spring Festival next Sunday, October 9th. We thank Lisa Lintner, President of Pittwater Community Gardens for her assistance in putting this information together.
Why and when was the Pittwater Community Garden formed?
The Pittwater Community Gardens was first established in 2011 in the grounds of Barrenjoey High School, after the Principal Ian Bowsher offered space and encouragement to a band of committed organic gardeners. With this land we now have a beautiful integrated permaculture and bush regeneration garden.
We were looking for land in the Pittwater area to develop into the first of many community gardens, with the aim to share skills, knowledge and to grow delicious organic food. And the garden isn't just about food, it is also about community connection, sharing ideas and celebrating our abundance.
What services does it provide?
The garden provides a space for members to garden and learn - from the making of compost, managing worm farms, creating garden beds, planting, weeding and growing vegetables, herbs and fruit. We have teams for various jobs such as the compost team and the watering team. We also have a Chook Team to take care of our 'girls', who eat the vegetable scraps, create chook manure and lay eggs! The gardeners share the harvest, and the gardening knowledge.
We also provide gardening lessons once a week to the Montessori students, and plan to work with the High School students through their curriculum. Next year we will be providing the school canteen with a garden to grow produce which can be used in the canteen menus. Through our fund-raising activities, such as film nights and the Spring Festival, or working bees with diverse groups from the wider community e.g. the Sikh Community, we have developed a truly inclusive, caring place where everyone is appreciated for their contribution to the garden and the community.
Whom may apply to use these services – members?
To become a single member is $25 a year and for a family $40 a year - which covers our insurance and help with the purchase of tools etc.
Where is it and what are the hours for meetings?
We have a monthly meeting - second Monday of every month - held in the Club Lounge at Pittwater Palms Retirement Village where our valued Treasurer, Heath, lives. We also have the occasional coffee meetings at Relish Cafe when events are underway to 'touch base' on details which can't wait for the monthly meeting! We also hold our AGM in December.
Are there any plans to develop other services?
The plans for next year are to embrace the local schools and educate the students in good organic gardening practices - led by a wonderful bunch of enthusiastic gardeners. We will also be holding more film nights, talks, and workshops at the garden. Also, we provide advice to anyone who wants to establish their own community garden, and will be working more closely with Pittwater Council on establishing more community gardens in the Pittwater area.
What areas of gardens are spoken of at open days?
The focus is on commonsense gardening - knowing about working with the land such as aspect, terrain, soil type and how to make the most of the land with good soil conservation practices, compost making and weed management. Next step is to create good microbial soil activity with the addition of worm tea, weed wee, and the correct components to make a super compost.
Then it is choosing seasonal fruit, vegetable and herb seedlings or seeds from organic providers, and using good planting practices to grow in abundance!
How should people contact the Avalon Community Garden?
We encourage anyone interested to come up to the community garden on Sundays from 10 - 12 noon so we can show them around and 'meet and greet'.
Otherwise, check out avaloncommunitygarden.wordpress.com or contact
What is the Avalon Community Gardens motto?
Growing together to change the world ... locally.