inbox and environment news: Issue 564
November 27 - December 3, 2022: Issue 564
The Australian Magpie: Our Suburban Caroller
Although this wonderful suburban bird may be often taken for granted, it has a LOT going for it and is one of our most beautiful and musical suburban birds and also one of the few suburban birds that offers 'protection for other birds in a way as the yellow-rumped thornbill (Acanthiza chrysorrhoa), willie wagtail (Rhipidura leucophrys), southern whiteface (Aphelocephala leucopsis), and (less commonly) noisy miner (Manorina melanocephala), often nest in the same tree as the magpie.
A pair of magpies will mate for life and often return to the same tree year after year o use as a nesting place. Once the eggs hatch the young remain in the nest for about 4 weeks while being fed by the mum. During this time the nest is defended by the male. The family group will help protect and educate the young with the dad teaching them foraging skills.
The young magpies, once they leave home, will move around together in a group called a 'tribe' although the collective word for a group of magpies is also listed as 'tidings'.
As one of Australia's most accomplished songbirds, the Australian magpie has an array of complex vocalisations. It is omnivorous, with the bulk of its varied diet made up of invertebrates (insects) although it will eat seed, tubers, walnuts and figs.
On the ground, the Australian magpie moves around by walking, and is the only member of the Artamidae to do so; woodswallows, butcherbirds and currawongs all tend to hop with legs parallel. The magpie has a short femur (thigh bone), and long lower leg below the knee, suited to walking rather than running, although birds can run in short bursts when hunting prey.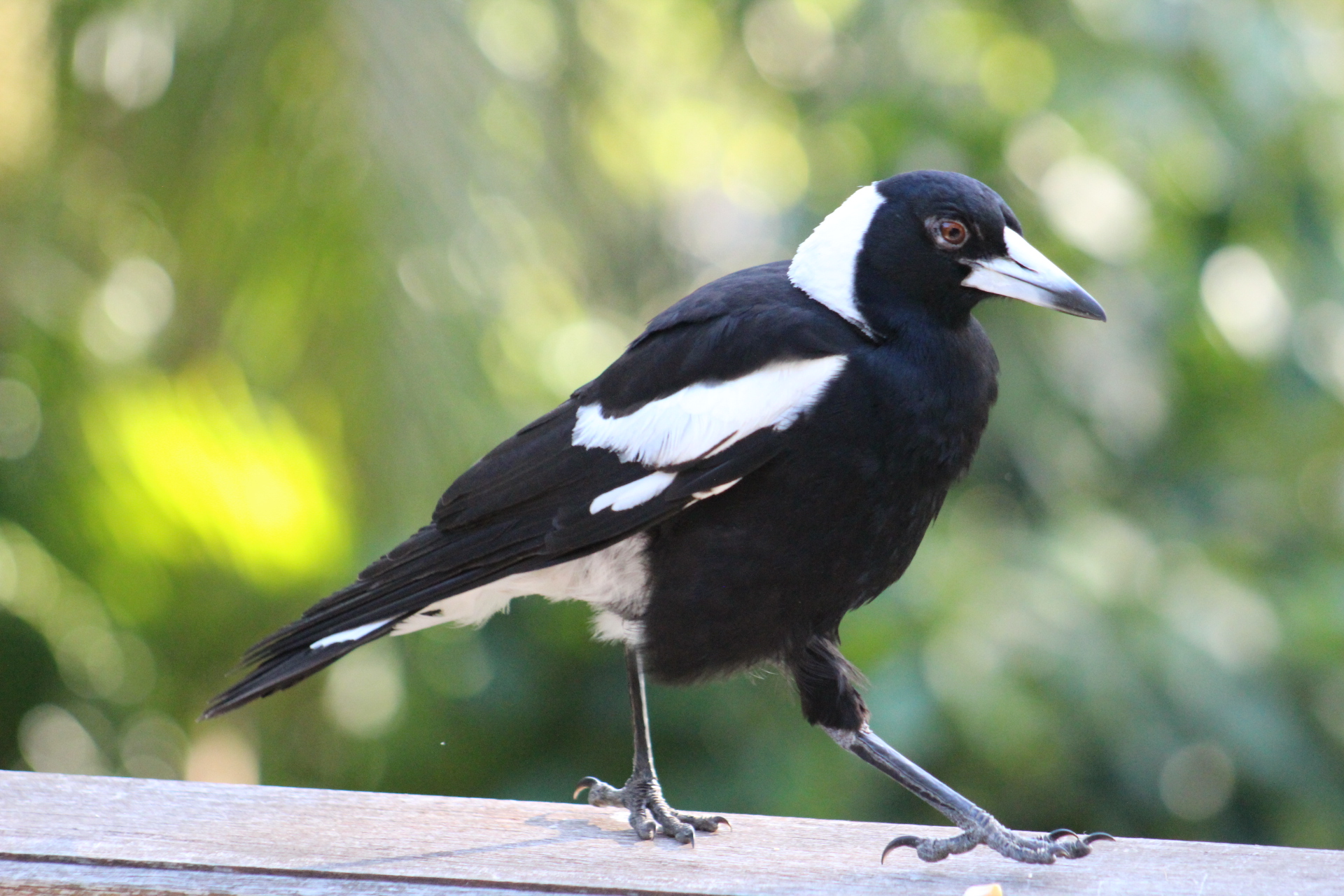 The Australian magpie was first described in the scientific literature by English ornithologist John Latham in 1801 as Coracias tibicen, the type collected in the Port Jackson region. Its specific epithet derived from the Latin tibicen "flute-player" or "piper" in reference to the bird's melodious call. An early recorded vernacular name is piping poller, written on a painting by Thomas Watling, one of a group known collectively as the Port Jackson Painter, sometime between 1788 and 1792. Other names used include piping crow-shrike, piping shrike, piper, maggie, flute-bird and organ-bird. The term bell-magpie was proposed to help distinguish it from the European magpie but failed to gain wide acceptance.

Port Jackson, consisting of the waters of Sydney Harbour, Middle Harbour, North Harbour and the Lane Cove and Parramatta Rivers, is the ria or natural harbour of Sydney.

Artamidae is a family of passerine birds found in Australia, the Indo-Pacific region, and Southern Asia. It includes 24 extant species in six genera and three subfamilies: Peltopsinae (with one genus, Peltops), Artaminae (with one genus containing the woodswallows) and Cracticinae (currawongs, butcherbirds and the Australian magpie). Artamids used to be monotypic, containing only the woodswallows, but it was expanded to include the family Cracticidae in 1994.

The word 'Artamidae' means 'wood swallows'.
There are also a lot of old stories associated with this bird.
In the old languages of this island home, according the Noongar Dreaming of Western Australia, the sky was once so close to the ground that trees could not grow, people had to crawl and all the birds were forced to walk everywhere. Working together the birds managed to prop up the sky with sticks, but it threatened to break the sticks and collapse to earth again. The magpies, known for being clever, took a long stick in their beaks and pushed it up and up until the sky sprang into its proper place, revealing the sun and, with it, the first dawn.
The magpies' lovely carolling singing each morning is to remind everybody of their important role in creation. Their unique song is reflected in its Noongar name: "Coolbardie". Similarly, the mining town of Coolgardie means "magpie" in the local Aboriginal dialect.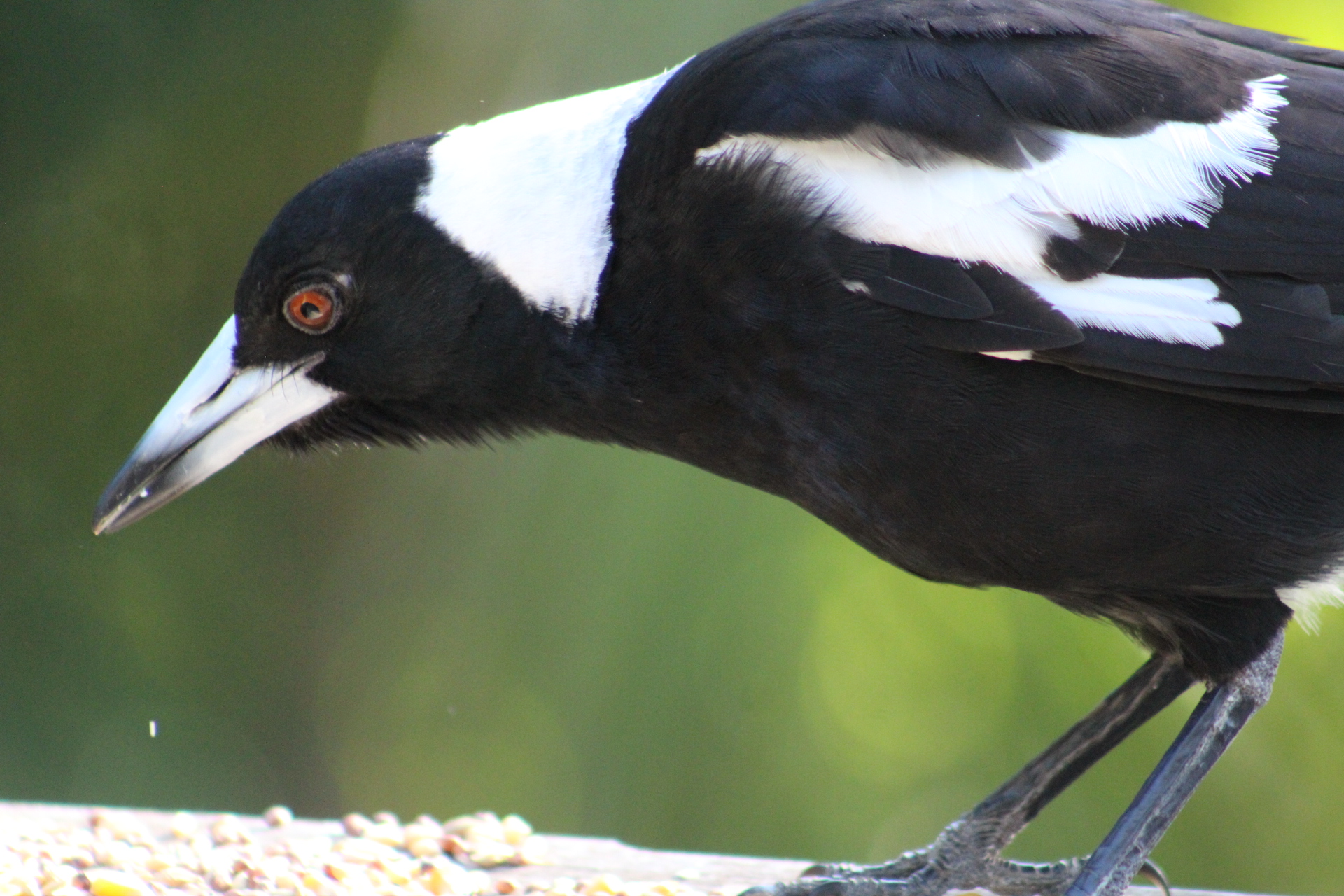 In Queensland the indigenous peoples of the Cloncurry district (N. Q.) have a strange legend concerning the moon. They believe that in the past, and before white men mixed with them, all indigenous peoples were turkeys.
One of them happened to damage his foot very badly, and asked a female aboriginal, then a cockatoo parrot, if she knew where the nearest water could be found. She said, "There is no water here." He then asked a green parrot if he knew where the water was, and as his foot was becoming more painful he requested him to cut it open, but the green parrot said that he was unable to do this. He thereupon successively appealed to the crow (an aboriginal doctor), an eagle-hawk, and the moon (white-fellow doctor), to render him the necessary assistance, but they all said that they could not undertake the job.
As a last chance he begged the earth-grub to give him relief. The grub promised to do his best, and he bit into the swollen flesh, sucked all the putrid matter out, and cured the patient. A large corroboree was then held, and galahs, storm-birds, white and black cockatoos, butcher-birds magpies, bowerbirds, opossums, porcupines and bandicoots, all took part.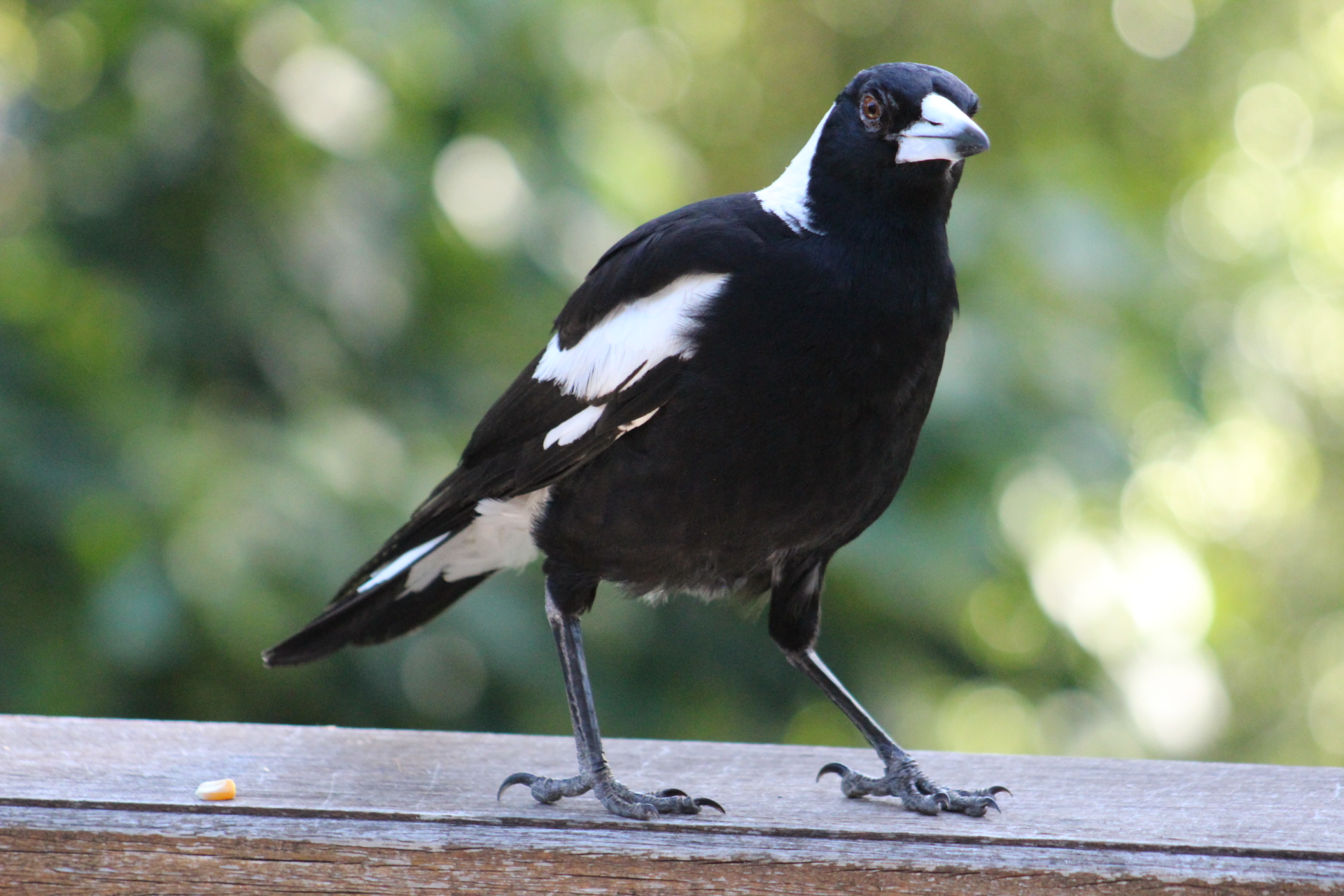 While the turkey and the earth-grub together with the cloud and skies shifted their position (for the last named until then had always remained on the surface of the ground) the whole party began singing, "there goes our brother up," and of course, both creatures stayed up there! But so that the people below should always remember what a good physician he had proved himself to be, the earth-grub sends a moon regularly every month to bear him in mind, for the moon is a brother of his and like him, bores his way out of the ground, rises up again on high, sinks once more, and then dies. This worm has plenty of brothers, and so he sends a different moon every month!
Others speak of the carolling song of the magpie, telling us;
'the koolardi, or grey bell-magpie, is known in parts of the bush as the 'rain bird.' This does not appear to arise from any reputation it has made as a weather prophet, but from the fact that its notes sound like 'It's going to rain.' It is a frequent prediction of the koolardi, no matter what kind of weather it may be enjoying. By way of a change it sometimes announces that 'Two and two are four.' Its relative, the kurrawong, or pied bell-magpie, is more common. Its notes, flung out in a loud, ringing voice as it flies through the forest, sound like 'Come along! Come along!' and give the impression that it is impatient and in a hurry. The aborigines interpret the notes as 'kurrawong.' Many of their bird names are derived from, or suggested by, the birds' own notes. In some places the kurrawongs and koolardis are called scrub magpies and black magpies, though they resemble the choughs' more than the magpies.' - Sydney Mail (NSW : 1912 - 1938), Wednesday 11 July 1928, page 18
Of course, nowadays we know that magpies carol to reinstate their territory - this is the same reason kookaburras sound out at dawn and dusk - to let other birds know the tree they are in, of ten with their children, and that this is 'their place'.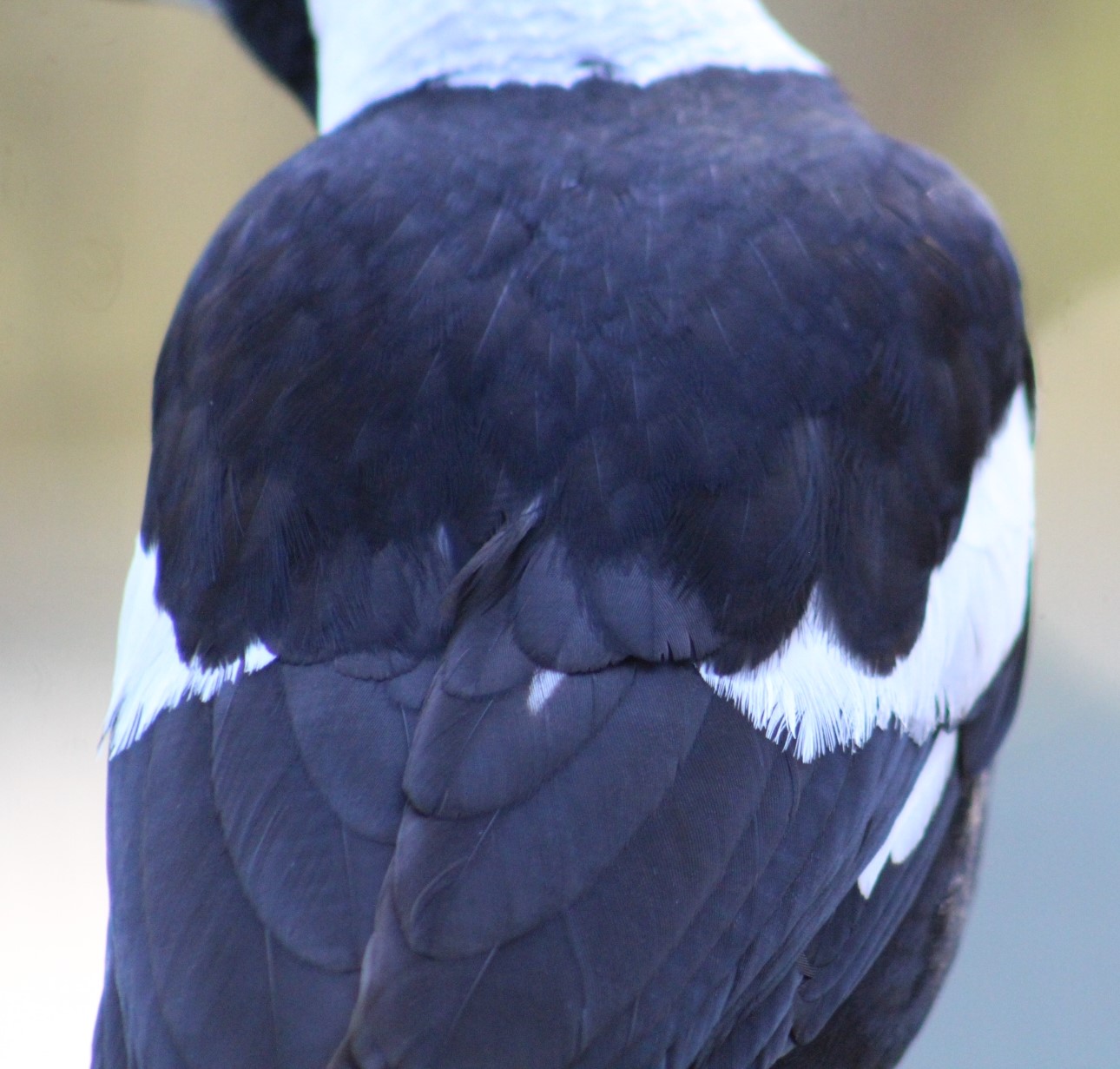 However, it is this letter penned to the Sydney Morning Herald in the Spring of 1933 that celebrates this wonderful melodic music we hear from our local magpies we like best - we hope you like it too:
CAROL OF THE MAGPIE.
TO THE EDITOR OF THE HERALD.
Sir, One word more and let my excuse be the fullest recognition of Australia's finest songster-the magpie, whether he be the black and white friend we all know or the white-backed so praised by the authorities. The departure of winter has meant the departure from my valley of the "snowie," for he likes his colder home country best. Still I can find no lessening in the volume of cheery magpie song. I admit his half-brother abounds here aplenty, and this being nesting season, and both pa and ma busy putting the new shack in serviceable order, their song from tree to tree resounds the whole live-long day. Theirs is the belief that the finest work in the magpie world is the building of a home. A couple of small sticks dropped into position gives occasion for an admiring joyful chorus, then off again to work. What a pity the Broadcasting Com-mission does not add to its opening morning session the gay, hopeful carol of the magpie. The old kookaburra is good in his way, but he always sounds as if he had the laugh on us.
I must thank the correspondents to your columns for correcting my impression regarding the non-singing of the snow magpie. To those, too, who, in fond recollection of a youthful home pet, have written me personally, I offer the gratitude of a nature-lover. I cannot but admit now that the "snowie" under some conditions must warble. Most of my correspondents recount Victorian experiences. Could it be that the Victorian atmosphere had such an enheartening effect upon their bird spirits that they responded in praise to life in that more pleasant State? To the opinion of Mr. Owen Litchfield, of Cooma, I pay every respect, because he has seen with his eyes and heard with his ears what my eyes and my ears have failed to give me over the past twenty odd winters. (As I write, the black and white fellows are carolling away in the orchard in rain and cold wind as if the sun were shining in the very brightest and best of worlds, and no such thing as a depression existed).
Mr. D. G. Stead's views on nature subjects are ever enlightening. Perhaps next winter, when Kiandra's white mantle sends down to us again the annual migration. I may be able to induce him to share my corn beef and damper for a few days while we endeavour to find out the reason for the silence while here of the handsome "snowie." And he may be able to discover also what causes such great mortality among them some winters when first arriving here; they drop dead from the trees in scores, seemingly plump and health.
W. P. BLUETT.
September 16.
Brindabella.
CAROL OF THE MAGPIE. (1933, September 21). The Sydney Morning Herald (NSW : 1842 - 1954), p. 5. Retrieved from http://nla.gov.au/nla.news-article28027861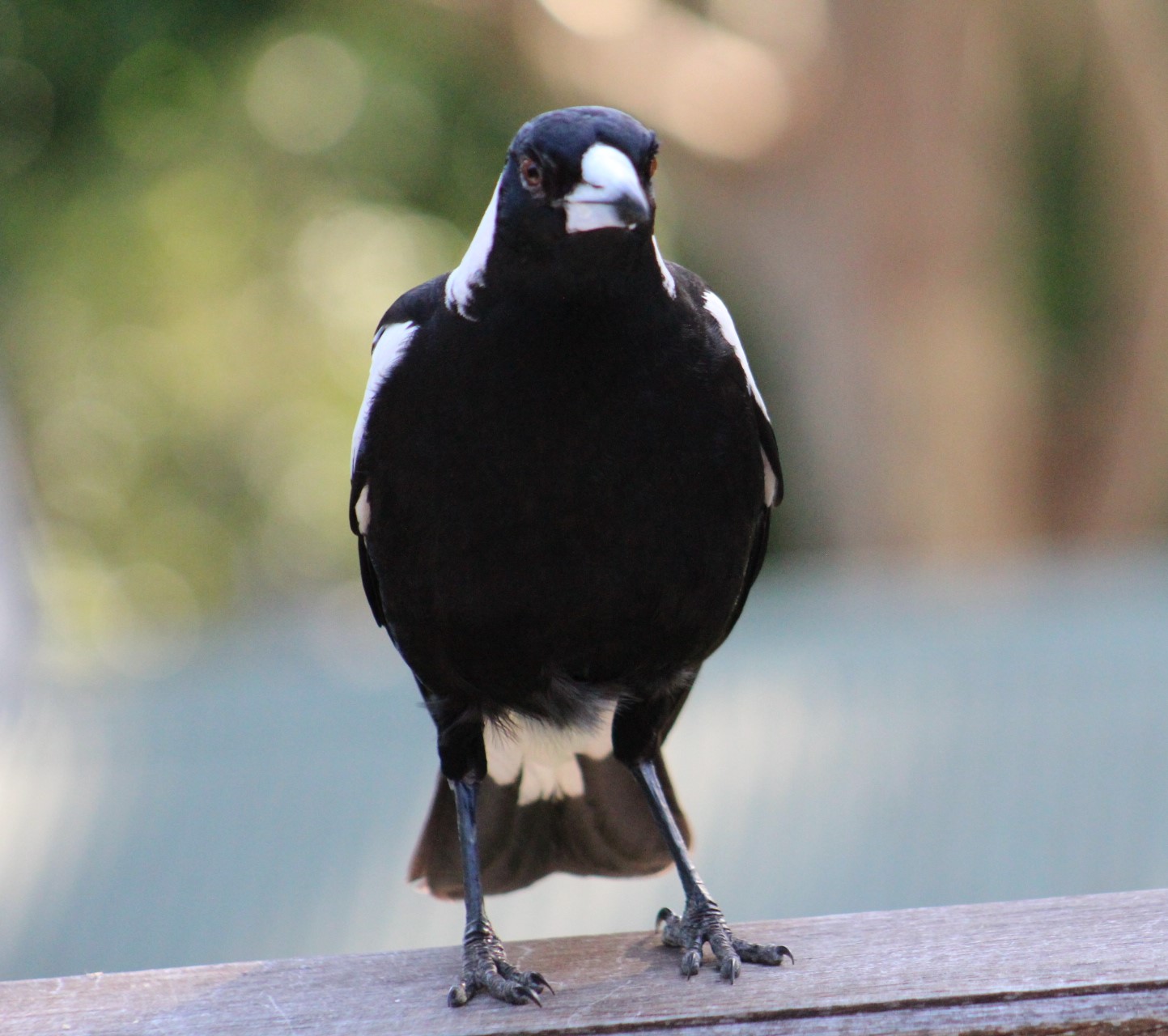 Staying Safe At Schoolies
Some of you may be heading off to Schoolies celebrations over the next few weeks, and if you are, we'd like to ask you to please look out for and after each other as you first rule for yourselves. This Issue we've compiled a few tips and ideas from experts to keep the emphasis on enjoying this well-earned break and making sure it's a time when you create great memories.
Before you start - p
lanning ahead helps you have a drama free time:
Leave a copy of your bank card details at home in case you lose it and have to cancel it, take your bank contact details with you so that you can report lost or stolen cards
Make sure you'll have enough money to cover all the essentials while you're away, including an emergency stash
Know where you're staying and how you will be getting there and home again
Have a safe place you can store any important documents or valuables while you're away - a lockable side pocket within a bag works best
Remember your phone charger and make sure you have plenty of credit/data, so that you can stay in touch with home or call for help if you need to - also remember to stop when packing to come home, look around you and make sure you pack that charger
When you've booked your accommodation make sure your parents or carers have a copy of the details – they will want to know where you are and that you are safe
You don't need to take EVERYTHING - you won't use it - you will cart it there and then cart it home! Just 2 x good dresses (one for day, one for evening) or shirts and jeans/pants will suffice - remember we're in the Season of change and it may be hot one day and cold the next - pack a jumper or a fold away waterproof jacket, just in case (Justin Case).
You will also need:
Your ID and Drivers Licence
Your phone charger
A decent hat, sunscreen and mozzie repellent
Some comfy shoes - closed in, as well as sandals/thongs - there be ants and spiders out there!
Basic First Aid kit – band aids, safety pins and paracetamol
Any medications you might need - leave the scripts at home so you don't lose them
Transportable food; muesli bars, instant noodles, cup-a-soups, a mix of dried fruits and nuts
Soap bag - deodorant, a cake of soap, shampoo, toothpaste and toothbrush, a comb, a shaver
Reusable water bottle - carrying around the non-reusable plastic pose version is NOT fashionable any longer
PLEASE make sure someone always knows where you are going and when to expect you back – ideally go out with a minimum of one other person or stick together as a group
Have a way of staying in touch with your parents and contacting them in an emergency - maybe decide before heading off that you will send them a text in the morning and check in via phone call at a certain time each afternoon/evening. Remember it's FREE to use public pay phones across Australia now. You could also give your parents contact details to a couple of your friends going away with you (and their parents too if you know them).
When you're out and about, stay with your friends and have a plan to meet up at a certain time and place if you lose each other in the crowd
Be careful about who you tell where you are staying – arrange to meet new friends in a public place rather than at your accommodation
Plan how you will get back to your accommodation and make sure you have enough money left at the end of the night to follow your plan
If you're walking around late at night please stick to well-lit areas
Don't leave your drinks unattended or accept drinks from strangers
Don't take drugs - the only way to stay safe around drugs at Schoolies is to not take them. There is no safe level of illicit drug use – taking drugs is always risky as no one can ever be sure of what they are really taking, but more importantly, you can never know how your body will react - effects can vary between people or can give different results for the same person on different occasions
Don't post 'stuff' to social media that you may regret having put out there the following day; keep some 'this is mine' stuff just for yourself; set profiles to 'private' or 'friends only' and only accept friend requests from people you know and trust or/and set an agreement with friends that consent must be given by all parties before uploading and/or tagging a photo and videos
Top ten points for the teen who chooses to drink alcohol at Schoolies (remember you don't have to drink to have a great time and that you may prefer to be bouncing around at dawn instead of dragging your feet):
it is illegal to drink alcohol at Schoolies under the age of 18
it's an offence to supply alcohol to someone under the age of 18 – you could face fines of up to $10,444
it is illegal to drink in public and to be drunk in a public place – no matter what their age - these are the laws for all of Queensland - not just during Schoolies
under 18's can't carry alcohol in public (even if you're holding it for a mate whilst he does up his shoe lace)
it's okay to say no – if you think you have had too much or don't want to drink at all, just say no
avoid mixing alcohol and medication (or any type of drug) - the side effects could be very serious
take it in turns to have one sober friend every night
give your body a break - just because it's Schoolies doesn't mean you have to drink every night (the human body is not designed to party for seven straight nights)
when out and about, if you (or a friend) have had too much to drink, they can always ask a Safer Schoolies volunteer for assistance
balconies can become very dangerous after drinking alcohol – stay well away from them if under the influence.
There's plenty of help around if you need it, so don't be afraid to ask police, security, emergency services, officials and volunteers - that's what they're there for - to help you
There's other tips about how to party safely and avoid potential dangers, plus what to do in an emergency
here
- if you're heading overseas, please check out these tips from
Smart Traveller
Also available:
Schoolies.com
– provides tips and advice regarding the practicalities of booking accommodation for Schoolies venues across the country. Schoolies.com is in its 34th year of operation with over 680,000 students having used their services in that time. They offer centralised, online (or telephone) booking services for over 140 properties in all popular Schoolies destinations nationally (QLD, NSW,VIC, WA) and internationally (Bali, Fiji). Packages offered to students include photo ID passes, 24-hour helpline for students/parents/property managers and additional security arrangements.
Red Frogs
– in 1997, Red Frogs Australia founder Andy Gourley hit Schoolies Week on the Gold Coast with his skateboarding mates and realised the need for a designated sober person. Over the next 20 years, Red Frogs grew to be the largest harm-prevention program in Australia for both Schoolies and universities. In situations such as Schoolies/Leavers Weeks, excessive consumption of alcohol and other substances means that things can often get out of hand and potentially alter the direction of a young person's future. The Red Frog crew act as the eyes and ears in accommodation venues and out on the streets, providing a positive peer presence to school leavers. Each year over 1500 Red Frog volunteers provide direct relief, safety and support to young people during Schoolies Week across 17 locations nationally and internationally.
Byron Bay Schoolies 2022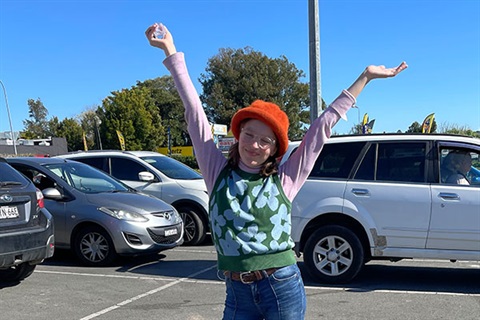 More than 6,000 school leavers are expected to celebrate the end of their formal education in Byron Bay over the Schoolies Week period which starts on 26 November 2022.
"It's such an exciting time for these young people who are all brimming with enthusiasm about not only finishing high school, but what the future holds in store for them," Byron Shire Mayor, Michael Lyon, said.
"My message to Schoolies is one of welcome but it's so important that they party responsibly, don't take risks, and look after each other," Mayor Lyon said.
Schoolies in Byron Bay is not an organised event, rather Byron Bay just happens to be the destination that people come to.
Council has no role in planning activities or promoting Schoolies Week, with the NSW Police taking the lead on community safety.
"Our local Police are prepared for the influx of school leavers and their aim will be to make sure that everyone has a great time but in the safest possible way," Mayor Lyon said.
Council staff work with the Police as well as other community organisations such as Red Frogs and the Byron Youth Service who will provide services during the Schoolies Week period.
Council has provided funding to the Red Frogs and Byron Youth Service to support their Schoolies Week programs.
The
Red Frog volunteers
will be there to talk to and support young people and
the Byron Youth Service will be operating the Street Cruise program
which is also aimed at reducing harm and connecting teenagers with information and services.
Much of Byron Bay's CBD is an alcohol-free zone and Council and Police enforce these zones year-round, including during Schoolies Week
.
"I still remember the incredible feeling of finishing school and I hope all the teenagers who come to Byron Bay go home with fond memories of a wonderful time," Mayor Lyon said.
"I do ask everyone to please respect our town, our residents, businesses and our natural environment while you are here," he said.
Schoolies Road Safety Tips
T
he countdown is on to the biggest celebration of high school – Schoolies.

Have you thought about how you're getting there and home safely?
RACQ's latest Young Drivers Survey found distraction (GPS and phone) and fatigue are among the most common safety issues for young drivers – and with the excitement of a week-long party with friends, these are likely to become even bigger concerns.
RACQ Education Manager Rhonda McKenzie said it was best to plan ahead to ensure they're getting to their destination safely.
"Leave the car at home and get dropped off by parent or guardian if that's an option," Ms McKenzie suggested.
"If you are carpooling with friends, make sure you 'set, forget, no regret'.
"Before you turn your car on,
set your phone up – give it to a friend in the car, set it to 'do not disturb' or put it away out of sight, then forget about it.
You don't want to be faced with a fine, loss of your licence, or more importantly harming yourself or friends by crashing your car due to distraction."
And don't forget the restrictions for red P-Platers.
"Remember, you must have a zero blood alcohol concentration to drive, even the morning after, and you're only allowed to have one passenger under 21 who isn't an immediate family between 11pm and 5am," she said.
"
When you're at Schoolies make sure you're looking out for your friends
.
"Before you go away, talk to your parents about the 'one phone call – no questions' strategy and think about who you would call for help if you found yourself in a bad situation.
"Don't let the fear of getting in trouble stop you from saving a life or helping a friend."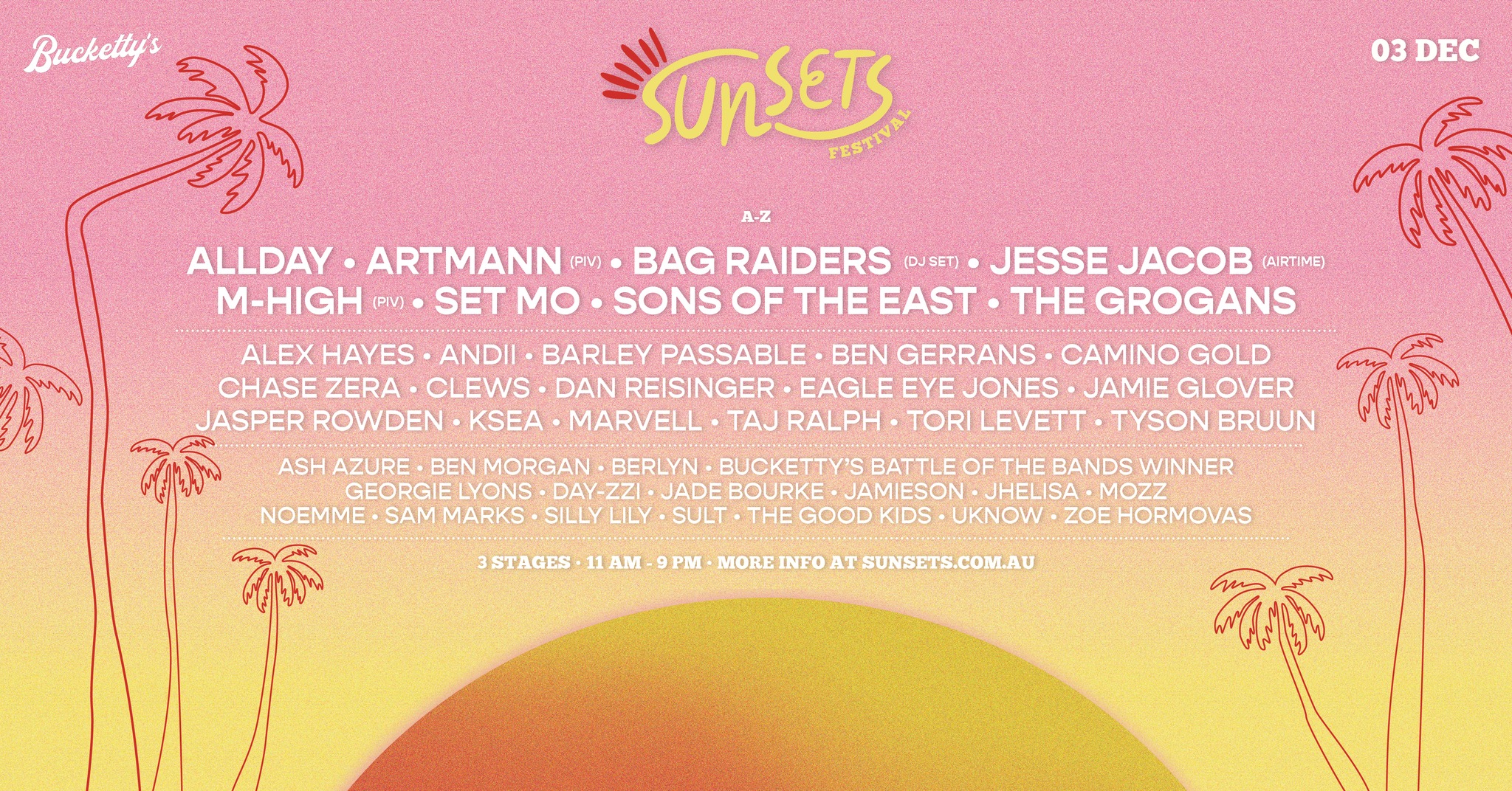 Celebrate summer's first Sun Set. 3 stages. 42+ artists. Making memories. Together
The Rions Christmas Special 2 at Dee Why RSL
Announcing the 2nd edition of our Christmas Special show! It's happening on December 17th at Dee Why RSL (18+) and tickets are on sale now! Our last one sold out so make sure you get in quick. It's gonna be next level with special guests Molly Millington, The Good Love, Liquid Time and Chloe Dadd.
Tickets: https://tickets.oztix.com.au/outlet/event/08bfea31-2dff-4ccb-8240-b8ab3f8b5cbe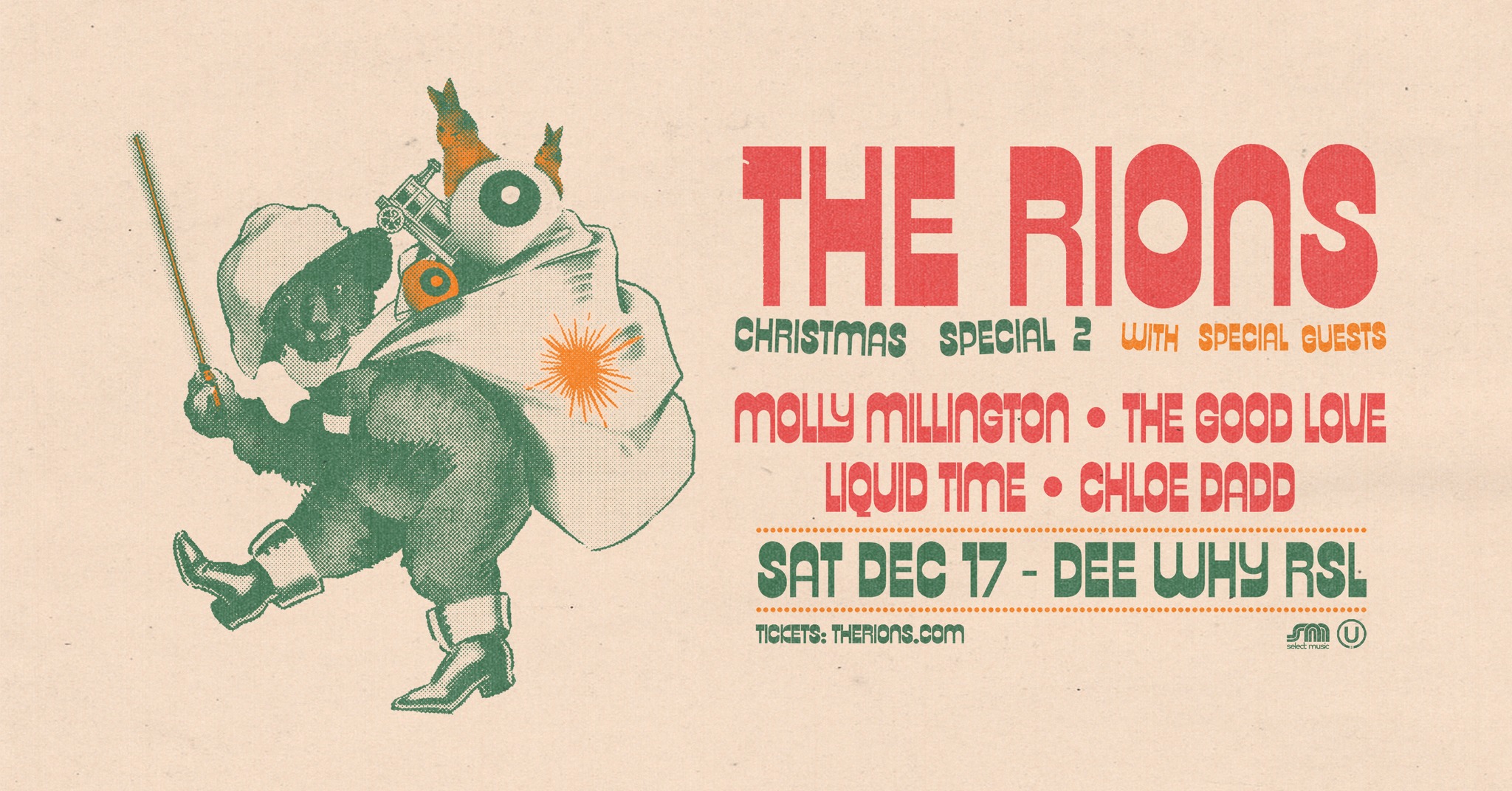 School Leavers Support
Explore the School Leavers Information Kit (SLIK) as your guide to education, training and work options in 2022;
As you prepare to finish your final year of school, the next phase of your journey will be full of interesting and exciting opportunities. You will discover new passions and develop new skills and knowledge.
We know that this transition can sometimes be challenging and the COVID-19 pandemic has presented some uncertainty. With changes to the education and workforce landscape, you might be wondering if your planned decisions are still a good option or what new alternatives are available and how to pursue them.
There are lots of options for education, training and work in 2022 to help you further your career. This information kit has been designed to help you understand what those options might be and assist you to choose the right one for you. Including:
Download or explore the SLIK here to help guide Your Career.
School Leavers Information Kit (PDF 5.2MB).
School Leavers Information Kit (DOCX 0.9MB).
The SLIK has also been translated into additional languages.
Download our information booklets if you are rural, regional and remote, Aboriginal or Torres Strait Islander, or living with disability.
Support for Regional, Rural and Remote School Leavers (PDF 2MB).
Support for Regional, Rural and Remote School Leavers (DOCX 0.9MB).
Support for Aboriginal and/or Torres Strait Islander School Leavers (PDF 2MB).
Support for Aboriginal and/or Torres Strait Islander School Leavers (DOCX 1.1MB).
Support for School Leavers with Disability (PDF 2MB).
Support for School Leavers with Disability (DOCX 0.9MB).
Download the Parents and Guardian's Guide for School Leavers, which summarises the resources and information available to help you explore all the education, training, and work options available to your young person.
School Leavers Information Service
Are you aged between 15 and 24 and looking for career guidance?
Call 1800 CAREER (1800 227 337).
SMS 'SLIS2022' to 0429 009 435.
Our information officers will help you:
navigate the School Leavers Information Kit (SLIK),
access and use the Your Career website and tools; and
find relevant support services if needed.
You may also be referred to a qualified career practitioner for a 45-minute personalised career guidance session. Our career practitioners will provide information, advice and assistance relating to a wide range of matters, such as career planning and management, training and studying, and looking for work.
You can call to book your session on 1800 CAREER (1800 227 337) Monday to Friday, from 9am to 7pm (AEST). Sessions with a career practitioner can be booked from Monday to Friday, 9am to 7pm.
This is a free service, however minimal call/text costs may apply.
Call 1800 CAREER (1800 227 337) or SMS SLIS2022 to 0429 009 435 to start a conversation about how the tools in Your Career can help you or to book a free session with a career practitioner.
Be The Boss: I Want To Be A Meteorologist
For those of us who are frequently looking up to watch cloud types sail across the channels of the sky or those who check the tides an moon phase to see what swell may be about to roll through, a career in the field of Metrology may be worth looking into.
Meteorologists are scientists who study and predict atmospheric conditions. They also offer advice in natural disaster scenarios and research current and past weather events. Meteorologists usually work in scientific laboratories, although some work in the field, and a few work in broadcasting as weather presenters.
Duties and tasks
Advise governmental and non-profit agencies, as well as private businesses and individuals, on safety during natural disasters.
Forecast both short and long-term weather patterns and changes.
Teach at universities or other higher-education institutions.
Research the physics and dynamics of climate change.
Study the atmosphere to understand weather patterns.
In 2012
Pittwater Online News
ran a
Profile on Mona Vale gentleman David Hanley
who was at that time part of the Australian BOM - there was interesting reading, insights and knowledge through experience shared there. Thank you David!
The Australian Bureau of Metrology offers this information about becoming a Meteorologist.

Graduate Meteorologist
About our Graduate Meteorologist Program
Our Graduate Program pays you to study for a Graduate Diploma in Meteorology
. With our training and support, you will be equipped with the qualification and skills to become the next generation of Meteorologists at the Bureau.
We're the only Australian education provider to offer an internationally recognised Graduate Diploma in Meteorology that meets the World Meteorological Organization standard.
Entering the Graduate Meteorologist Program as a full-time, permanent employee with the Bureau, you'll be paid as you complete the 10-month intensive training course. At the Bureau Meteorological Training Centre in Melbourne, you'll study:
foundations of meteorology
synoptic-scale meteorology
mesoscale meteorology
weather services and procedures.
On successful completion of the training, you will transition into one of our operational centres, developing knowledge as you work with our experts.
A new outlook for your career
Successful graduates will continue on to employment with the Bureau of Meteorology and be placed in a role within a range of industries and sector across the country, these include -
Forecasting and warnings for emergency services
Supporting the Australian Defence Force
Providing services to domestic and international aviation customers
Supporting Australia's Antarctic operations
Providing services to the energy and resource sector
Offering services for the maritime industry
Decision support services to a variety of specialised agencies
Eligibility and entry requirements
Australian citizens must have an undergraduate or postgraduate degree in science, engineering or other field with studies in physics and mathematics from a recognised university or tertiary institution.
Copies of your academic transcripts, must be submitted as part of your online application.
Aboriginal and Torres Strait Islander participation
We offer affirmative measure positions as part of our commitment to Aboriginal and Torres Strait Islander employment outcomes. To discuss your options please
contact us
.
Applications are now closed and will reopen in 2023.
To keep informed of our career opportunities, register to receive our
Job Alert
emails.
Watch our Graduate Meteorologist webinar
During the webinar you will learn about the program, the career outcomes for graduates and what it takes to lodge a successful application. You will also hear from our employees on what a day in the life of a meteorologist is like.
Graduate Diploma of Meteorology
In addition to our Graduate Meteorologist Program, we also offer the Graduate Diploma of Meteorology on a fee-paying basis.
This stand-alone course is only available to students employed by a meteorological agency or another organisation (such as the Royal Australian Navy) or international students employed by their country's meteorological agency. Your employer must pay the course costs.
You can enrol in either the Graduate Diploma of Meteorology (4 units) or the Basic Instruction Package for Meteorologists (the first 3 units of the Graduate Diploma).
The Basic Instruction Package for Meteorologists includes the WMO-recognised qualification for meteorologists and is required by the International Civil Aviation Organization for aviation meteorologists.
The Graduate Diploma covers the above, but also includes an extra unit about weather services and procedures.
Entry requirements for international students
You must be employed by your country's meteorological agency to be eligible. They must pay your course fees and living expenses.
You also must have minimum results on the Test of English as a Foreign Language (TOEFL) or International English Language Testing System (IELTS):
550 for a paper-based TOEFL
213 for a computer based TOEFL
6.5 IELTS
CRICOS Provider 02015K
Graduate Diploma in Meteorology CRICOS Course Code 033984D
Course costs for 2023 are still to be confirmed. Costs from 2022 are listed below.
A$28,700 for the Basic Instruction Package for Meteorologists
A$35,400 for the Graduate Diploma in Meteorology (includes the Basic Instruction Package)
How to apply for the Graduate Diploma of Meteorology
Expressions of interest for the Graduate Diploma of Meteorology can be submitted via email to
SRTP@bom.gov.au
Keep informed of our career opportunities, register to receive our
Job Alert
emails.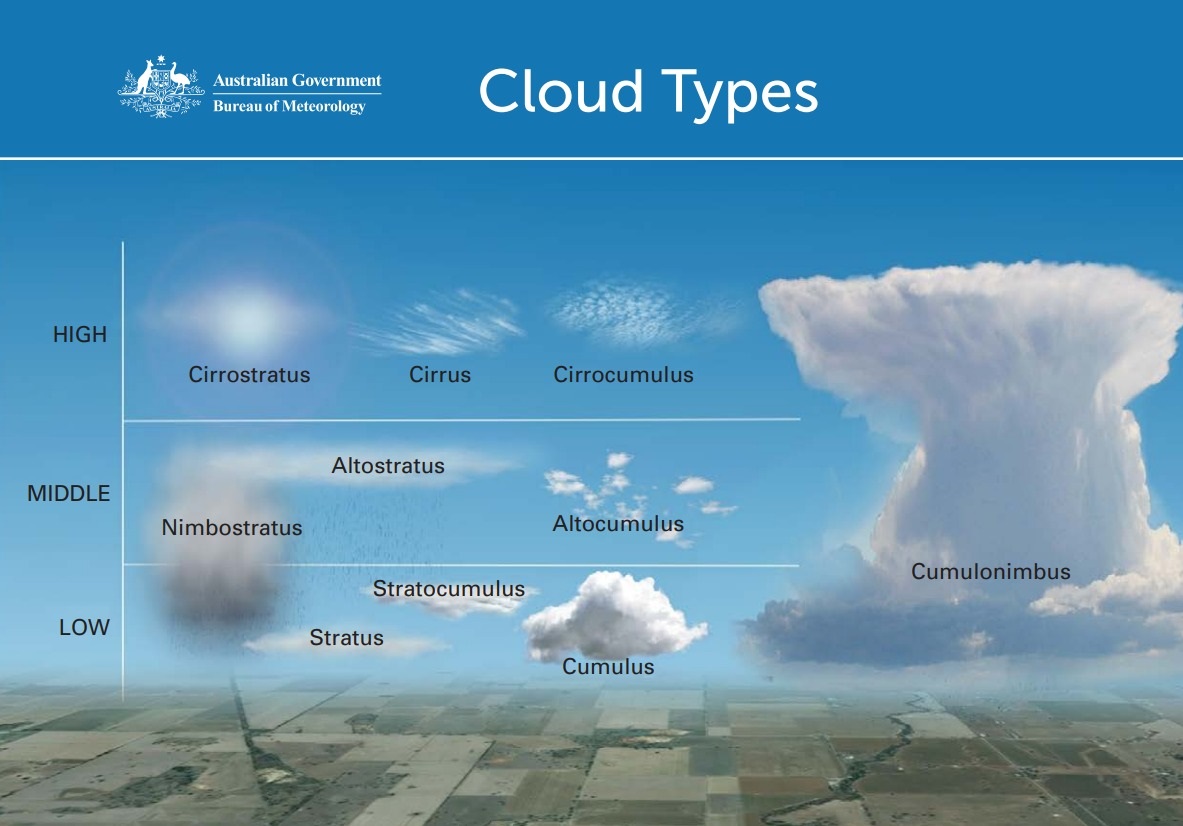 Summer Skills Fee Free Courses
Summer Skills is a fee-free* short course program to support school leavers, aged between 15 – 24 years, obtain job-ready skills over the summer months.
Whether you plan to attend TAFE NSW, university, have a gap year or are still undecided, we have a course that can give you the skills for a brighter future.
Priority industry areas have been identified under Skilling for Recovery and include short courses in Early Childhood Care, Aged Care, Disability, Hospitality, Construction, Agriculture, Business and Administration, IT and Digital, Retail, Transport and Logistics, Manufacturing/Engineering and Sport and Recreation.
For example - starting November 23, 2022 at Ryde: STATEMENT OF ATTAINMENT IN COMMERCIAL COOKERY BASICS
visit: https://www.tafensw.edu.au/course-areas/food-and-hospitality/courses/statement-of-attainment-in-commercial-cookery-basics--SG00007780
Or starting November 24th at Ryde: STATEMENT OF ATTAINMENT IN ESPRESSO COFFEE
Find out more at: https://www.tafensw.edu.au/summer-skills
Also Available:
Word Of The Week: Bark
Word of the Week returns in 2022 simply to throw some disruption in amongst the 'yeah-nah' mix.
noun; 1. the sharp explosive cry of a dog, fox, or seal.
verb; 1. (of a dog, fox, or seal) give a bark. 2. utter (a command or question) abruptly or aggressively.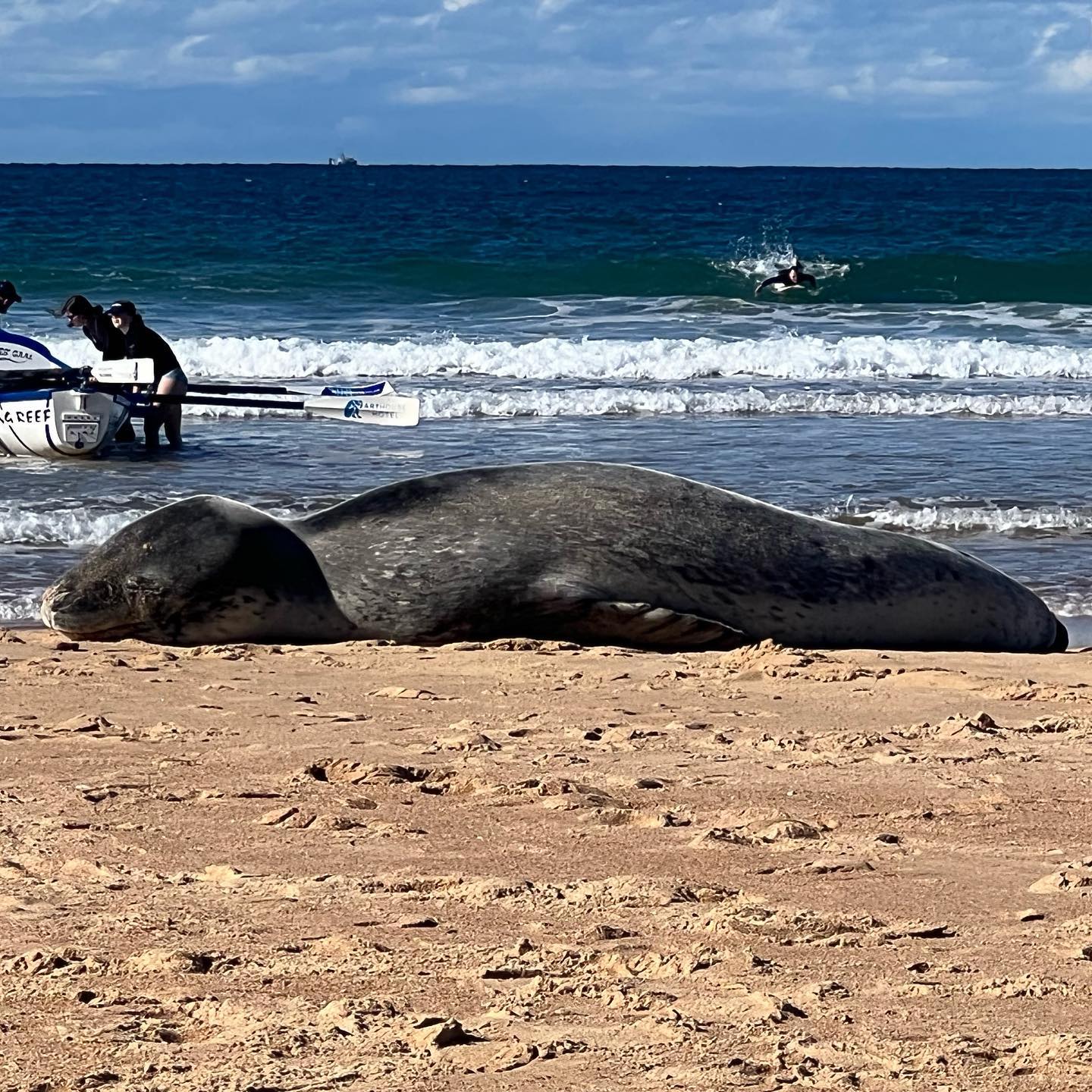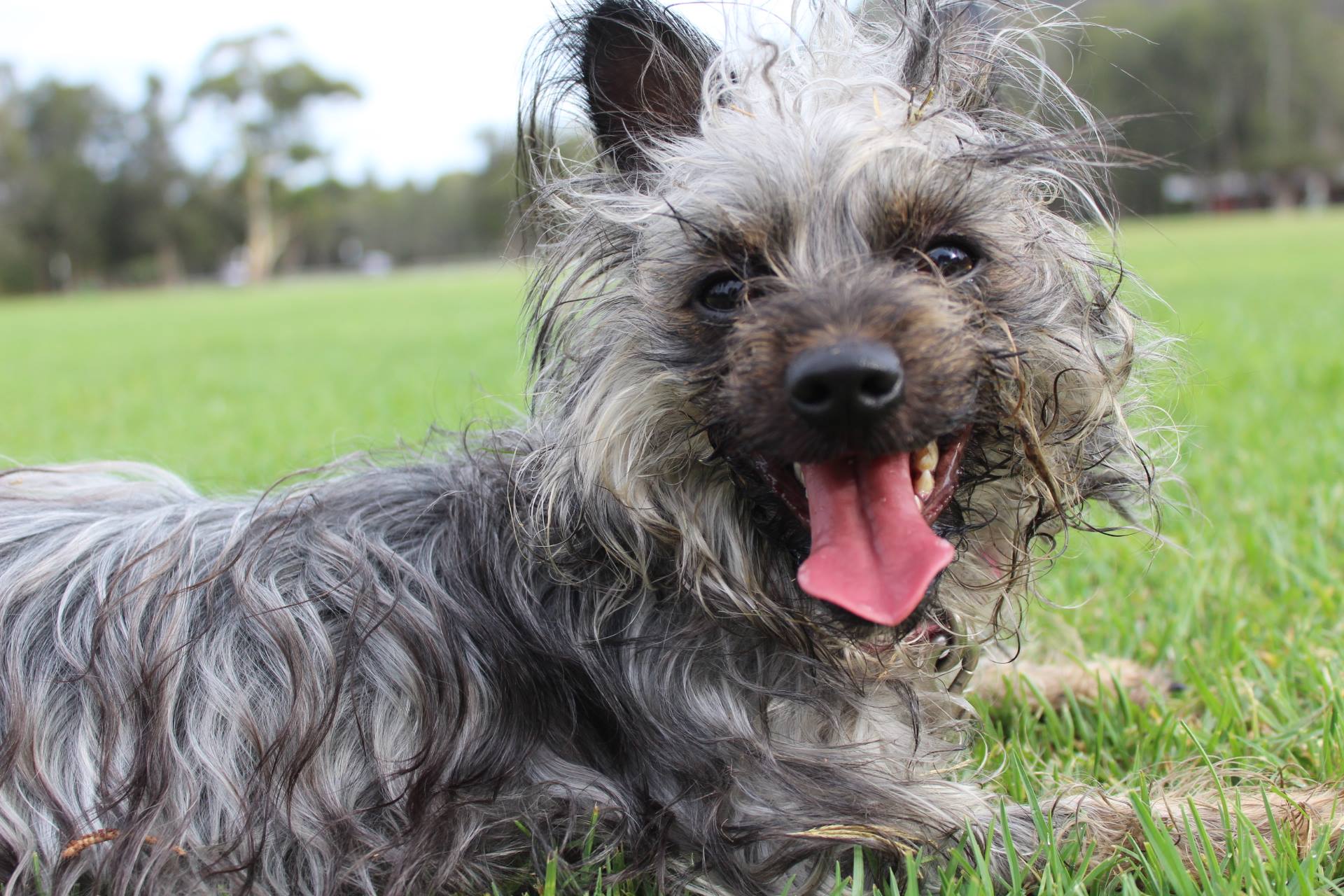 noun: bark; 1. the tough protective outer sheath of the trunk, branches, and twigs of a tree or woody shrub. 2. thin sheets of chocolate topped with ingredients such as nuts, confectionery, and dried fruit and broken into irregularly shaped pieces
From: Old English beorc (noun), beorcan (verb), of Germanic origin; possibly related to break
verb. 1. strip the bark from (a tree or piece of wood). 2. (Technical)tan or dye (leather or other materials) using the tannins found in bark. Middle English: from Old Norse bǫrkr ; perhaps related to birch.
From: Middle English: from Old Norse bǫrkr ; perhaps related to birch.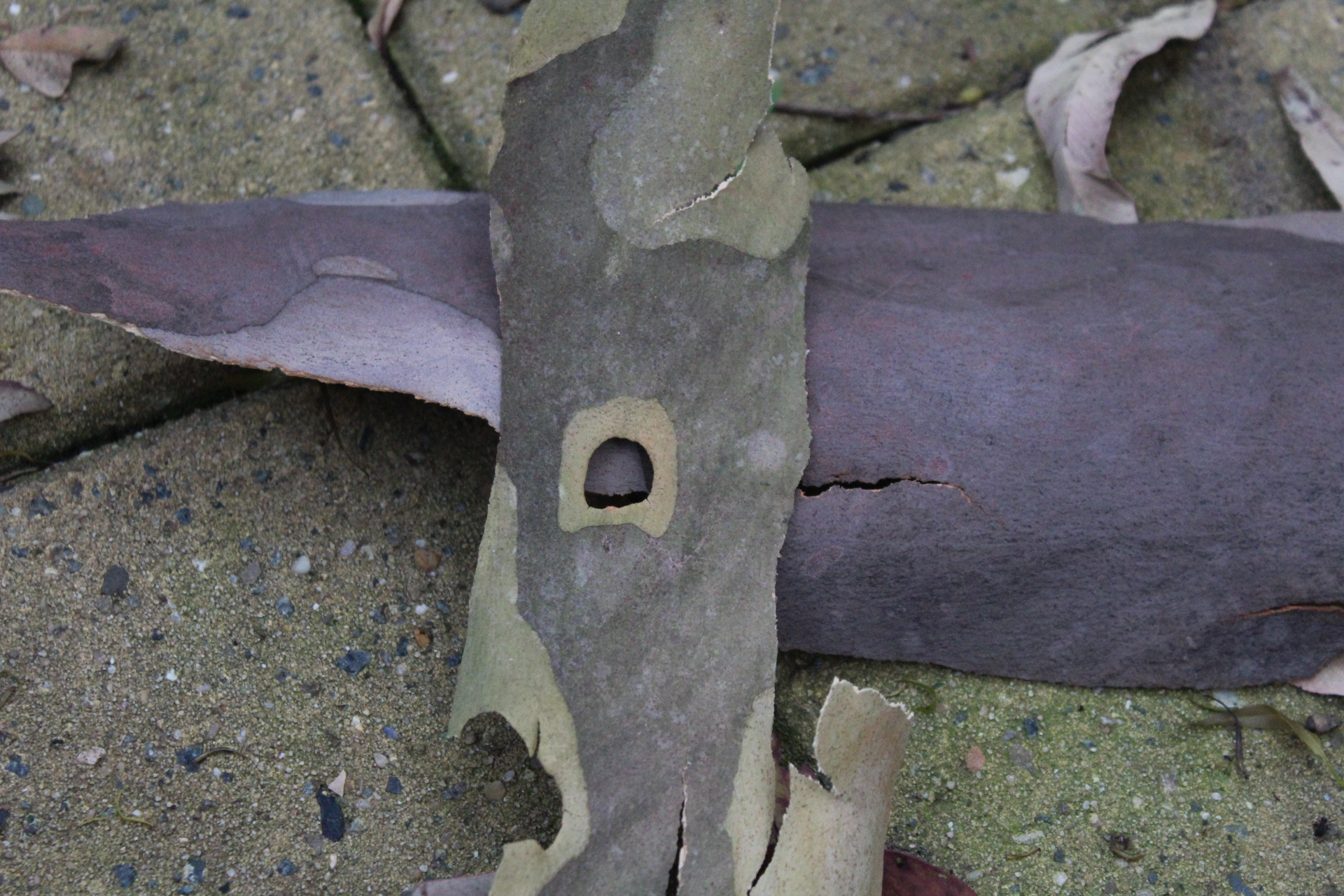 Archaic
noun: bark; plural noun: barks; a ship or boat; a sailing ship, typically with three masts, in which the foremast and mainmast are square-rigged and the mizzenmast is rigged fore and aft.
From: late Middle English: variant of barque. Middle English: from Old French, probably from Provençal barca, from late Latin barca 'ship's boat'.
In the 18th century, the Royal Navy used the term bark for a nondescript vessel that did not fit any of its usual categories. Thus, when the British admiralty purchased a collier for use by James Cook in his journey of exploration, she was registered as HM Bark Endeavour to distinguish her from another Endeavour, a sloop already in service at the time. She happened to be a full-rigged ship with a plain bluff bow and a full stern with windows.
William Falconer's Dictionary of the Marine defined "bark", as "A general name given to small ships: it is however peculiarly appropriated by seamen to those which carry three masts without a mizzen topsail. Our Northern Mariners, who are trained in the coal-trade, apply this distinction to a broad-sterned ship, which carries no ornamental figure on the stem or prow."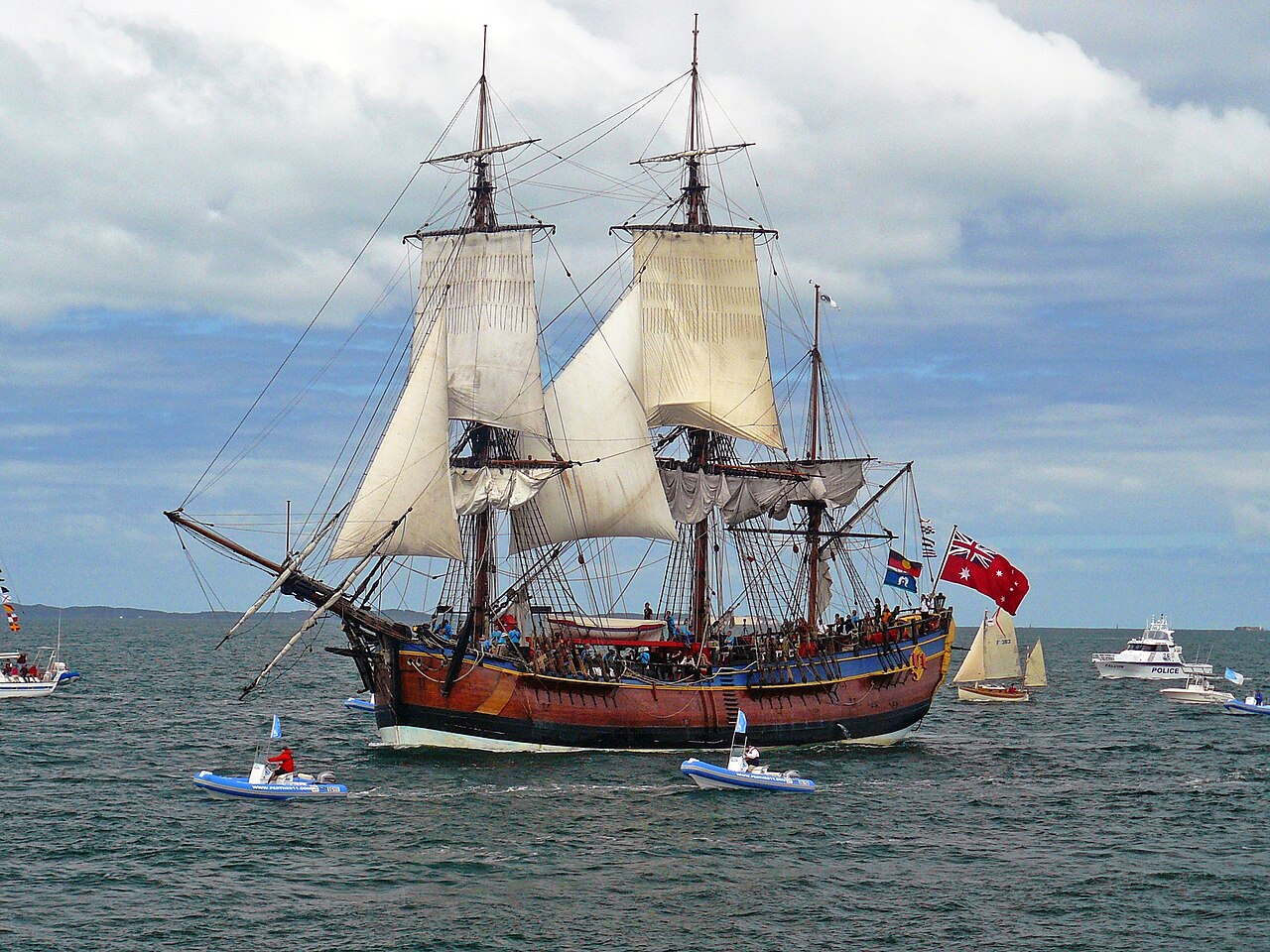 A 1993 replica of HM Bark Endeavour. Photo: John M Wheatley.

Australians Working 6 Weeks Unpaid Overtime, Costing Economy Over $92 Billion: Go Home On Time Day Report
New research shows Australian workers are on average working 6 weeks unpaid overtime per year, costing over $92 billion dollars in unpaid wages across the economy. The average worker is losing over $8,000 per year or $315 per fortnight due to what researchers have branded "time theft".
November 23rd 2022 marks Go Home on Time Day, an initiative run by the Australia Institute's Centre for Future Work, and now in its fourteenth year.
Economists have recommended a 'Right to Disconnect' to tackle what they say is the systemic problem of unpaid overtime. The research reveals that employers are profiting from 2.5 billion hours of time theft worth over $92 billion in unpaid wages amid a cost-of-living crisis and declining real wages.
Key Findings:
The average Australian worker performs 6 weeks unpaid overtime per year, worth over $8,000 per worker per year
The 'Right to Disconnect' is supported by six in seven (84%) workers, and has recently been recommended by the Senate Select Committee on Work & Care
Across the workforce, this equates to $92 billion in lost income per year, roughly the same as the Commonwealth's annual expenditure on healthcare
Workers share of national income is at an all-time low of 44% in 2022, while the profit share of income is at an almost record high of 30%
Respondents reported 4.3 hours of unpaid work per week, equivalent to 15% of total working hours. This equates to 224.3 hours per year per worker, or six standard 38- hour work weeks.
Across the whole labour market, over half of all workers (56%) are unsatisfied with their working hours
Almost one in two (46%) workers in Australia reported that they wanted more paid hours
84% workers support the Federal Government legislating a 'Right to Disconnect' that directs employers to avoid contacting workers outside of work hours, unless in an emergency, with only 8% who oppose
Negative impacts from unpaid overtime:
The most commonly experienced negative consequences were physical tiredness (35%), followed by stress and anxiety (32%), and being mentally drained (31%), each affecting around a third of workers.
Over a quarter of workers reported that overtime interfered with their personal life and relationships (27%), and 17% responded that it led to disrupted or unfulfilling non-work time.
One in five workers identified that working outside scheduled hours negatively affected their relationship with work, with 22% who reported reduced motivation to work and 19% experienced poor job satisfaction.
"Our research shows unpaid overtime is a systemic, multibillion-dollar problem which robs Australian workers of time and money," said Eliza Littleton, research economist at the Australia Institute and report author.
"This is time theft. Unpaid overtime harms our quality of life and reduces our time with family, friends, and those we care for.
"This Go Home on Time Day, our research reveals that unpaid overtime is robbing Australian workers and the economy of over $92 billion per year. This time theft only further exacerbates our current cost of living crisis.
"With workers share of national income at the lowest point ever, a focus on reducing unpaid overtime would improve quality of life and ease the cost of living pressure for millions.
"The prevalence of overtime suggests that 'availability creep' has eroded the boundaries between work and life.
"Workplace laws could be updated, including creating a 'Right to Disconnect' as recommended by the Senate Select Committee into Work & Care, and as exists for employees of Victoria Police, and Queensland Teachers"
Compulsory Dementia Education As Important As Pay Rise For Aged Care Workers
Dementia Australia states it welcomes the Fair Work Commission's decision to deliver a pay increase for workers in the aged care sector who care for some of the most vulnerable members of our community.
Dementia Australia Chief Operating Officer, Anthony Boffa said that while pay and conditions for aged care workers are important, equally important is investing in the skills and capacity they have to support people living with dementia. This must remain a priority in the ongoing aged care reform process.
"The pay increase of at least 15 per cent for aged care workers in direct care roles is an important step in supporting and protecting the aged care workforce, however
ensuring a minimum level of compulsory dementia care education across the entire workforce is as important as increasing staffing wages
," Mr Boffa said.
"With 65 per cent of all those in residential aged care having a moderate to severe cognitive impairment and 70 per cent of the almost half a million Australians with dementia living in the community accessing in-home care, all staff employed and entrusted to provide care must be appropriately trained in dementia care.
"Dementia education leads to fewer high-risk incidents, lower rates of inappropriate use of medication and more positive staff attitudes and morale, which ultimately results in better service delivery and quality of life for people living with dementia.
"The sooner the whole aged care workforce is accessing appropriate dementia care education and training the sooner we will begin to see the changes needed to improve the health, lifestyle and care outcomes for people of all ages living with all forms of dementia, their families and carers."
"We know from our work and broad consultation with people living with dementia, their families and carers, that if we get quality care right for people living with dementia, then there will be quality care for all.
"Dementia Australia looks forward to continuing consultation with the government on embedding compulsory dementia education within the aged care sector, as part of the ongoing development of the National Dementia Action Plan."
Dementia Australia is the source of trusted information, education and services for the estimated half a million Australians living with dementia, and the almost 1.6 million people involved in their care. We advocate for positive change and support vital research. We are here to support people impacted by dementia, and to enable them to live as well as possible. No matter how you are impacted by dementia or who you are, we are here for you.
For support, please contact the National Dementia Helpline on 1800 100 500. An interpreter service is available. The National Dementia Helpline is funded by the Australian Government. People looking for information can also visit dementia.org.au
Losing Your Best Friend: Your Pet - And How Pets Grieve Too
Earlier this year a dear friend lost his much-loved dog 'Cheeky' - a best friend to our own Matilda Mae BooseBop Gumley-Guesdon. We often looked after Cheeky when her owner had to work somewhere he couldn't take his dog and although she was 10 times the size of our own pup, they were best mates and Tilly would do a little dance when I told her 'Cheeky is coming today'. She would con me out of extra treats, just to share them with Cheeky. They had me well-trained, those two!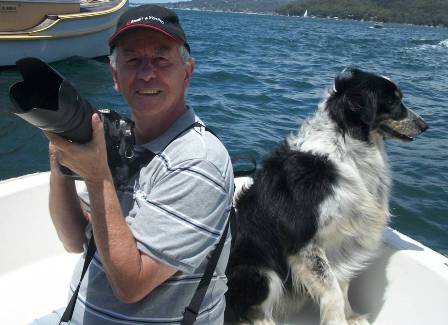 MM and Cheeky when we were all out covering the WPYC Putt Putt regatta in 20212 on Andrew's boat
The first time Cheeky's owner visited for a meal after she passed Tilly ran outside when she heard his truck and then was looking behind him for her best mate. Towards the end of Cheeky's life she used to come up around the side of the house and back door as there were no flights of stairs involved and this passageway was easier for her to negotiate. When she couldn't see Cheeky behind Andrew she then ran out the back to see if her mate was coming up the side way - as she had been doing in past months.
No Cheeky there though - Cheeky was gone.
Apart from comforting our friend we found we also had to comfort our own dear furry bundle. Her face licking of Andrew and cuddles helped him - but she had still lost her best mate and didn't know what was going on.
Although Till has recovered, an article published this week brings home why it's important to keep our pets safe - I recall crying for a whole day when our childhood dog 'Rufus' was hit by a car back in the 1970's, when dogs were offleash everywhere and all over the roads; I was inconsolable - and why it's ok to cry when we lose them through old age, accident or disease.
Even the farming relatives I grew up around would be pensive following the loss of a much-loved and long lived working dog - most readers here would know that the men and women of the land 'just get on with it' mostly, they are not given to dramatic displays of emotion, shun grandiose exaggerations. So to see the spark of tears in those staid eyes catches at your heart - what can you say or do?
The following gives us all some pointers on how to help ourselves and others when the loss of those other loved ones who are part of our lives occurs:
Nitrous Oxide – Not A Laughing Matter
While it's a drug that's widely considered as 'safe', nitrous oxide can cause serious harm.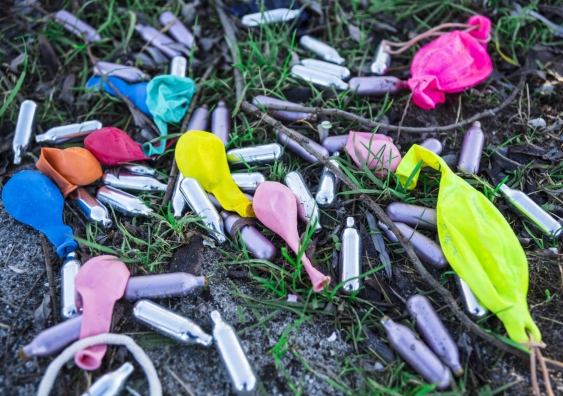 Medical professionals are calling for tighter restrictions on the sale of nitrous oxide gas cartridges, colloquially known as 'nangs', due to potentially serious harm for users including lasting neurological damage. Nitrous oxide or 'laughing gas' is normally used by dentists and medical professionals to provide sedation and pain relief to patients undergoing minor procedures. It's also a food additive, used to aerate whipped cream, and sold in gas cartridges online and in convenience stores.
An increasing number of Australians are also using nitrous oxide recreationally, inhaling the gas to produce a fleeting feeling of euphoria and excitement. Many people who use the drug consider it to be relatively harmless, but according to experts from the
National Drug and Alcohol Research Centre (NDARC)
at UNSW Sydney, this is far from the case.
'Nangs' are increasingly popular
Among people who regularly use ecstasy and/or other illicit stimulants, surveyed by NDARC as part of the
Ecstasy and Related Drugs Reporting System (EDRS)
, nitrous oxide use has jumped in recent years. From 2003 to 2015, approximately one-quarter of the group reported nitrous oxide use in the past six months. This proportion doubled to 50 per cent in 2018 and has remained at a similar level since. The frequency and quantity of nitrous oxide use among these participants has remained relatively low and stable over time.
So why are 'nangs' being used more often?
"It's always tricky to say why a particular drug might be increasing in use or popularity. But it potentially could be related to perceptions of safety," said Dr Rachel Sutherland from NDARC, who is Deputy Program Lead of Drug Trends.
"It's also quite easily available – you can purchase it very easily at convenience stores or online. And it's pretty cheap."
Acute dangers and long-term neurological effects
With increased use of nitrous oxide among some groups, there have been increased reports of harm. For example, in a
recent study
of 60 emergency departments across New South Wales, presentations related to nitrous oxide use have increased from less than 10 in 2012 to more than 60 in 2018.
According to Professor Shane Darke from NDARC, recreational nitrous oxide use has the potential for harmful effects in the short and longer term.
"If you're in a medical situation and you're being given nitrous oxide… it's mixed with oxygen. These people aren't doing that. What they're doing is covering their faces and inhaling pure gas," Professor Darke said.
"Now the problem with that is there's no oxygen. You run the risk of asphyxia."
While using nitrous oxide, people are also at risk of entering a delirious state, according to Professor Darke. "They can be a risk to themselves and others. There have been spontaneous suicides and accidents."
Emergency physicians have also started noticing people presenting with jerking and odd movements after using nitrous oxide. That's not just an unsteady gait due to intoxication – rather, a sign of significant nerve damage.
"[Nitrous oxide] interferes with the absorption of Vitamin B12. This leads to neurological damage and eventually in severe cases, spinal degeneration," Professor Darke said. "In an acute case you might be able to reverse that with infusions of B12. But in chronic cases it's irreversible."
It's important to note people with neurological symptoms have been heavy users of nitrous oxide, inhaling the gas every day for months and consuming hundreds of canisters at a time. More research is needed to understand the effects of light to moderate use, which may still carry risk of nerve damage.
Current harm reduction efforts may not be enough
"With any kind of regulatory intervention, it's really important that it's accompanied by harm reduction and education campaigns," Dr Sutherland said. "We don't know if people who are using nitrous oxide, particularly at a high level or frequency, are aware of the associated neurological risks. Raising awareness of these risks and encouraging people to seek help early if they experience symptoms, such as persistent tingling and numbness, after nitrous oxide use is critical."
Image: People who use nitrous oxide recreationally may inhale the gas directly or through an object like a balloon. Photo: iStock.

UNSW Solar Innovator, World-Leading Oceanographer And Molecular Tech Entrepreneurs Awarded Prime Minister's Prizes For Science
It's the first time UNSW academics have been honoured with the Prime Minister's Prize for Science, the Prime Minister's Prize for Innovation and the Prize for New Innovators in the same year.
Trevor McDougall's ground-breaking research has transformed the field of oceanography, while Brett Hallam is credited with making one of the most important improvements to photovoltaic technology in the last 10 years. Photo: Prime Minister's Prizes for Science
UNSW Sydney Scientia Professor Trevor McDougall has been named the winner of The Prime Minister's Prize for Science and Associate Professor Brett Hallam has received the Prize for New Innovators at the 2022 Prime Minister's Prizes for Science.
Adjunct Professor Alison Todd and Adjunct Senior Lecturer Dr Elisa Mokany were also named joint winners of the Prime Minister's Prize for Innovation, with UNSW academics winning three of the five awards – including the top two – in the Science Prizes category.
The prizes are Australia's most prestigious awards for outstanding achievements in scientific research, research-based innovation and excellence in science teaching. They recognise those who have made a significant contribution to the nation's scientific and commercialisation capabilities, science teaching, and the country's social and economic well-being.
UNSW Vice-Chancellor and President Professor Attila Brungs congratulated Prof. McDougall and A/Prof. Hallam on their achievement.
"The impact of both academics' work towards our fight against climate change cannot be overstated," he said.
"Professor McDougall's discoveries have greatly improved the understanding of the role of the ocean in the planet's climate system, allowing us to have greater confidence in climate change projections.
"Associate Professor Hallam's research meanwhile has helped engineer the next generation of Australian-made solar energy technology. His work has had – and continues to have – a significant impact on the global energy sector."
Prof. Brungs said Professor Todd and Dr Mokany's success in establishing an Australian biotechnology company which is revolutionising personalised medicine is exceptional.
"Not only is SpeeDx's meeting critical needs in Australia's public health and through their commercialisation enabling a step change in applications of genetic insights to treatments, Professor Todd and Dr Mokany are also fantastic role models for women in science and technology. I extend my warmest congratulations to them on receiving one of the top prizes in this scheme," he said.
Scientia Professor Trevor McDougall AC
Prof. McDougall from UNSW Science was awarded the Prime Minister's Prize for Science, with $250,000 in prize money, for the significant advancement of knowledge through science and research.
He is recognised as the world's authority on ocean thermodynamics and a leading expert in the field of ocean mixing. His work focuses on discovering what role the ocean plays in regulating climate and he is responsible for greatly improving the ways that oceanographic observations and model output data are analysed and interpreted.
"It is an amazing honour to be recognised in this way," Prof. McDougall said. "Such an award would not be possible without the brilliant work of many early career researchers with whom I've had the privilege of working and the incredibly supportive atmosphere at UNSW.
"I feel this award also shines a light on all the researchers who work so hard to understand and warn about the implications of our addiction to fossil fuels on the evolving climate and weather of our planet."
Prof. McDougall's impact on the field of oceanography has been transformative. His theoretical work has frequently overturned century-held assumptions of how the ocean works. Similarly, his work on the thermodynamics of seawater has led to new temperature and salinity variables that have been adopted as the international standard in marine science.
The ocean is an integral part of the climate system, Prof. McDougall said.
"For example, 92 per cent of the extra heat that the planet has received with global warming is in the ocean. The ocean is the thermal flywheel of the climate system," he said.
"The ways in which the ocean absorbs heat and moves it from place to place depend on how much mixing occurs in the ocean, and this mixing occurs at very small scales that cannot be modelled directly. This means that our knowledge of these processes must be directly input into ocean models. I've worked on understanding how the ocean mixes, and this knowledge has informed how ocean models are constructed."
Prof. McDougall's day-to-day motivation comes from discovering new things about the ocean and having these ideas accepted by the ocean research community.
"It can be exhilarating to know that something you have found is a brand-new idea, and then you have to test the idea on your colleagues before you can allow yourself to think that it might be an important idea," he said.
Associate Professor Brett Hallam
A/Prof. Hallam from UNSW Engineering received the Prize for New Innovators. The prize, which includes $50,000 in award money, recognises an early achievement towards commercialisation of scientific research with substantial economic, social and environmental benefits.
A/Prof. Hallam is recognised as a global leader in the field of hydrogen passivation in solar cells. His discoveries and patented technologies have dramatically improved solar cell performance and boosted Australia's renewable energy economy.
"It's a really big honour to receive this award, particularly for the topic I was working on with the (inventor of solar cell technologies), the late Professor Stuart Wenham," A/Prof. Hallam said.
"My team developed a technology to improve the performance of industrial solar panels, make them more reliable, and cheaper. In particular, we found a way to stop a form of ironic degradation when solar panels are installed in the field."
A/Prof. Hallam's discoveries have improved the performance of solar cells by 10 per cent, a significant increase in the field. In 2021, technologies A/Prof. Hallam founded provided benefits to Australian consumers of approximately $500 million and $17 billion globally. These figures are rapidly increasing as the industry continues to expand.
A/Prof. Hallam said he loves working to solve problems.
"I grew up in country Victoria and my dad's a plumber. When I was growing up, I spent time installing solar hot water systems with him and I was always fascinated about how they could turn sunlight into electricity."
"I hope my work can help inspire other researchers as they continue to grow and fall in love with science," he said.
"My goal now is to help address some of the biggest problems as we continue to deploy renewable energy technologies like solar at scale. This is important as the solar industry continues to expand by a factor of 10 over the next decade."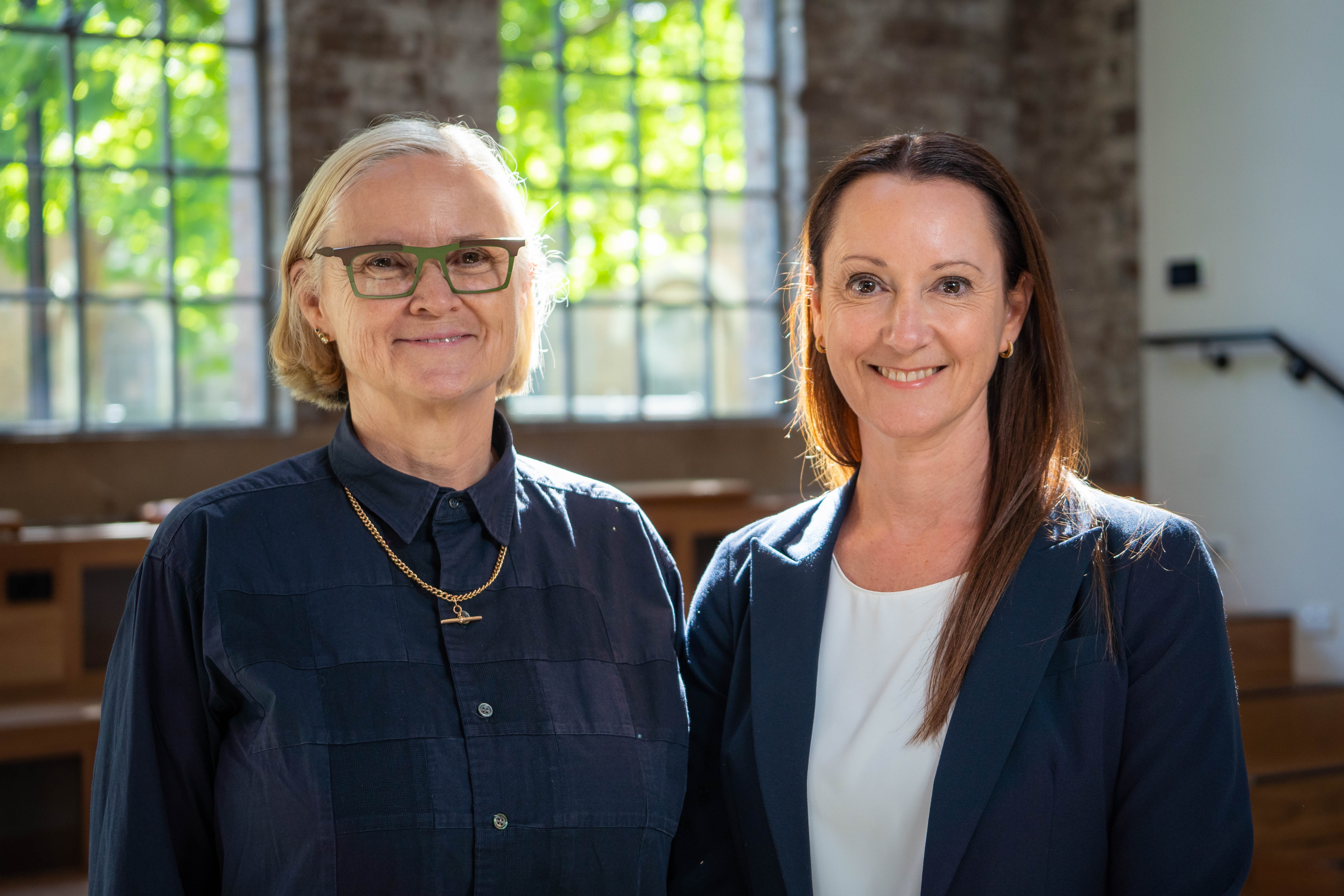 Alison Todd and Elisa Mokany were recognised for improving personalised clinical diagnosis and treatments. Photo: PM Prizes for Science
Adjunct Professor Alison Todd and Adjunct Senior Lecturer Dr Elisa Mokany
Prof. Todd and Dr Mokany from UNSW Science were joint winners of the Prime Minister's Prize for Innovation, which recognised their outstanding contribution to public health through the invention of highly advanced molecular diagnostic tests, which are now distributed worldwide through their company SpeeDx.
SpeeDx tackles two major problems of modern medicine – cancer and antibiotic resistance. The company's molecular technology has revolutionised opportunities for personalised clinical diagnosis and improved treatments for a range of infectious diseases and cancers. Their faster, more accurate and cost-effective solutions analyse and interpret genetic information, empowering clinicians to make more informed treatment decisions.
Prof. Todd said the pair were extremely honoured and humbled to receive the Prime Minister's Prize for Innovation.
"This award represents acknowledgement for 30 years of collaboration with like-minded thought leaders who also believed that the secret to selecting the optimal therapy for individual patients was hidden within the DNA of genomes of the cancer cells," she said.
"Thirty years ago, people didn't believe that it would be possible to take a simple blood test and use genetic information to determine appropriate therapy and monitor how their disease was tracking."
Prof. Todd and Dr Mokany are recognised as trailblazers for women in science and technology as co-founders of a female-founded Australian biotechnology company. Their commercialisation efforts have also helped establish Australia as a global leader in molecular diagnostics, while giving Australian scientists the opportunity to work with large multinational healthcare companies.
Children As Young As 10 Are Repeat Self-Harming: Study
The risk of repeat self-harm in young people is highest in the first month after an initial self-harm hospital presentation.

Suicidal behaviour is evident in children, with some as young as 10 presenting to hospitals and emergency departments following a self-harm episode – some on multiple occasions.
Research has found 6055 adolescents aged 10–14 attended an emergency department in New South Wales for self-harm over a five-year period – 2276 of them for a repeat incidence.
In the study, published in the
Journal of Affective Disorders
, researchers from the
Black Dog Institute
and
UNSW Medicine & Health
analysed over 81,000 hospital-presenting self-harm episodes among 48,547 individuals aged 10-29 years identified during 2014-2019 in New South Wales. They found approximately one-quarter had engaged in self-harm more than once. Repeat self-harm was most likely to occur in the year following the initial episode – specifically in the first month.
"Anecdotally, we've been finding that teachers are overhearing self-harm and suicide being discussed in the playground from the primary school years," says Dr Michelle Tye, senior author of the study who is from the Black Dog Institute and UNSW Medicine & Health. "This study supports that children and adolescents are a high-risk group for self-harm and repeat self-harm."
The research, which was funded by the Paul Ramsay Foundation, also found the risk of repeat self-harm was highest among children and adolescents who had their index (first) episode between ages 10-19, and for more severe presentations requiring admission to hospital. According to the findings, those with two or more self-harm presentations had a higher risk of dying from suicide.
"Adolescence is a stressful period of change, but young people today face unprecedented uncertainty – the COVID-19 pandemic, climate anxiety and economic stress colliding," Dr Tye says. "It's likely they're not coping with distress well and turning to self-harm as a way of coping."
Lead author of the study Dr Jiahui Qian, from the Black Dog Institute and UNSW Medicine & Health, says self-harm behaviours among adolescents may be even more widespread than reported.
"We only looked at self-harm presentations to an emergency department. But there will be many more young people in the community who self-harm but don't go to a hospital and so aren't represented in this study," Dr Qian says.
The study found males aged 15-29 who were admitted to hospital following a self-harm episode had a higher risk of engaging in self-harm again and subsequent suicide death compared to females. The higher risk of suicide death in males has also been observed in previous studies.
"We observed a higher risk of repeat self-harm and suicide death in males, but overall self-harm presentations are much more prevalent in females," Dr Qian says.
Dr Tye says it could be that males escalate the lethality of their means of self-harm more than females, but that's a question future research may be able to help explain.
Developing youth-specific self-harm interventions
While the complete prevention of self-harm may not be realistic, we can hope to reduce the extent of it, particularly for young people. Youth-specific early intervention is critical to prevent future self-harm episodes for adolescents.
"Self-harm is fundamentally a maladaptive coping behaviour, so we need to find ways to stop young people from getting to the point of engaging in suicidal behaviour and shift them to adaptive coping behaviours," Dr Tye says.
The researchers say more evidence-based programs in schools would help expose large cohorts of young people to adaptive coping strategies, raise awareness of the warning signs of suicide and non-suicidal self-harm, and educate young people about how to seek help.
"We need better (and more) suicide prevention-focused programs in schools to empower young people to recognise the warning signs, and improve their capacity to seek out and get the right support," Dr Tye says.
There is also a need to improve clinical assessment in frontline health services. For many, the experience of presenting to an emergency department can be varied, and clinical support and post-discharge care isn't always adequate, Dr Tye says.
Routine psychosocial assessments and follow-ups with patients may help reduce the risk of repeat self-harm and suicide death over the long term. But the heightened risk in the first month following a self-harm episode also indicates a need for more immediate patient support.
"Ideally, all young people should have access to ongoing support through coordinated aftercare approaches, particularly in those first few weeks after their presentation to hospital, to protect against repeat self-harm," Dr Tye says.
Dr Qian says developing new insights into how to respond effectively to self-harm will help suicide prevention efforts. There is an increasingly critical need to learn from children and adolescents who are presenting for self-harm to hospital to help researchers better understand intervention opportunities, guide service provision and improve clinical management.
"Because we're better able to identify young people who self-harm from hospital records, rather than in the community, we have an opportunity to engage with them to help us understand how we can develop better preventative strategies and find new opportunities for intervention," Dr Qian says.
In an emergency call triple zero – 000.
For help and support, call:
• Parent Line NSW 1300 130 052
• Beyond Blue 1300 224 636
• NSW Mental Health Line 1800 011 511
• Lifeline Australia 13 11 14
• Kids Helpline 1800 551 800
Shocking Question: Can We Store The Energy From Lightning?
Every second of the day, Mother Nature puts on a spectacular show with an average of around 100 lightning bolts striking the Earth's surface.

That is an amazing 8.6 million strikes every single day, with each strike discharging up to one billion Joules of electrostatically stored energy, enough energy to boil the water in 3000 kitchen kettles.
If engineers have succeeded in harnessing the power of the sun, can they capture one of nature's other huge sources of energy?
Director of UNSW Digital Grid Futures Institute, Professor John Fletcher from the UNSW School Electrical Engineering and Telecommunications, says while it may seem possible in theory, using the energy produced by lightning is not as easy as it sounds.
"The challenge of capturing energy from lightning is that while there may be a billion joules of energy, it's mainly being used up in the lightning strike itself," he says.
"The bright light and the loud thunder that humans observe is most of the energy being used up – so in some respects, it's a little too late by the time it hits the ground.
"Plus, while lightning can strike the same place twice, we can't possibly predict where it is going to hit. It's a stab in the dark – literally."
Let's break down what a lightning strike is
To understand why it's not feasible, Prof. Fletcher says we need to understand how lightning is formed.
The conditions that create lightning are primarily caused by the movement of warm air and water molecules as they rise very quickly. That movement strips electrons away and results in thunderclouds that are charged.
"In a thundercloud, the air currents start at a lower altitude, around one kilometre above ground, and can rise to about 10 kilometres above ground – similar to the altitude of a passenger aircraft during cruise," he says.
"The large volume of movement of air creates an area that has a high charge level, generating a huge energy difference between charged particles in the cloud and us here on Earth. The voltage, around hundreds of mega volts, between the two becomes so big that it breaks down the air and this process forms lightning strikes.
"The flash that we see is the flow of charge between the cloud and Earth, and it happens in a tiny fraction of a second – blink and you could miss it.
"So yes, you could technically capture that energy from somewhere on the ground, but it may be only a small fraction of the actual energy."
So, it's not a bright idea?
The bulk of the energy is captured high up inside the cloud itself. However, attempting to capture that energy just isn't cost-effective once you factor in other expenses such as storage and converting it into power that the grid or other types of loads will accept, says Prof. Fletcher.
"In theory, you would need to direct the lighting strike to a piece of equipment that could capture the energy from the lightning strike," he says.
"This is a relatively simple process which could involve sticking a good conductor, such as a copper rod, high in the air.
"However, we need to remember that the utilisation of the equipment will be very poor as lighting strikes only last for 10s of microseconds, which means there isn't much else happening during the other times.
"You need an apparatus that can capture a billion joules in say 100th of a second, but then deliver that energy over a longer term. For example, if we were lucky enough to have a strike every minute, then the instantaneous power capability of the capture system would be 100 gigawatts.
"The average power output from the device would be much lower, about 16 megawatts. That is a huge power conversion factor.
"And even if you had the right equipment set up, there's no guarantee that lightning will hit it every second anyway."
Sticking to what we know
When compared to other natural energy sources, lightning is definitely not as viable to harvest. Prof. Fletcher says solar and wind power are king when it comes to providing reliable, clean energy.
"Compare 10 microseconds of lighting to a solar panel which, if positioned correctly and in the right weather conditions, can reap the sun's energy for 10 hours a day," he says.
"And wind power has the potential to perform even better because it's also windy at night, so it's not as time-dependent. Then there's nuclear and hydroelectric generation, heat pumps and solar thermal that are reliable sources of electrical and thermal energy."
"So economically it doesn't make much sense to try to capture lightning."
Solid Salamander: Prehistoric Amphibian Was As Heavy As A Pygmy Hippo
The last of the temnospondyls -- amphibians that look more like crocodiles -- became extinct during the Cretaceous period, about 120 million years ago, after thriving on Earth for more than 200 million years.
Now a team of scientists led by Lachlan Hart, a palaeontologist and PhD candidate in the School of Biological, Earth & Environmental Sciences at UNSW Sydney, has assessed various methods of estimating the weight of these unique extinct animals. The team's study is published in Palaeontology.
"Estimating mass in extinct animals presents a challenge, because we can't just weigh them like we could with a living thing," said Mr Hart. "We only have the fossils to tell us what an animal looked like, so we often need to look at living animals to get an idea about soft tissues, such as fat and skin."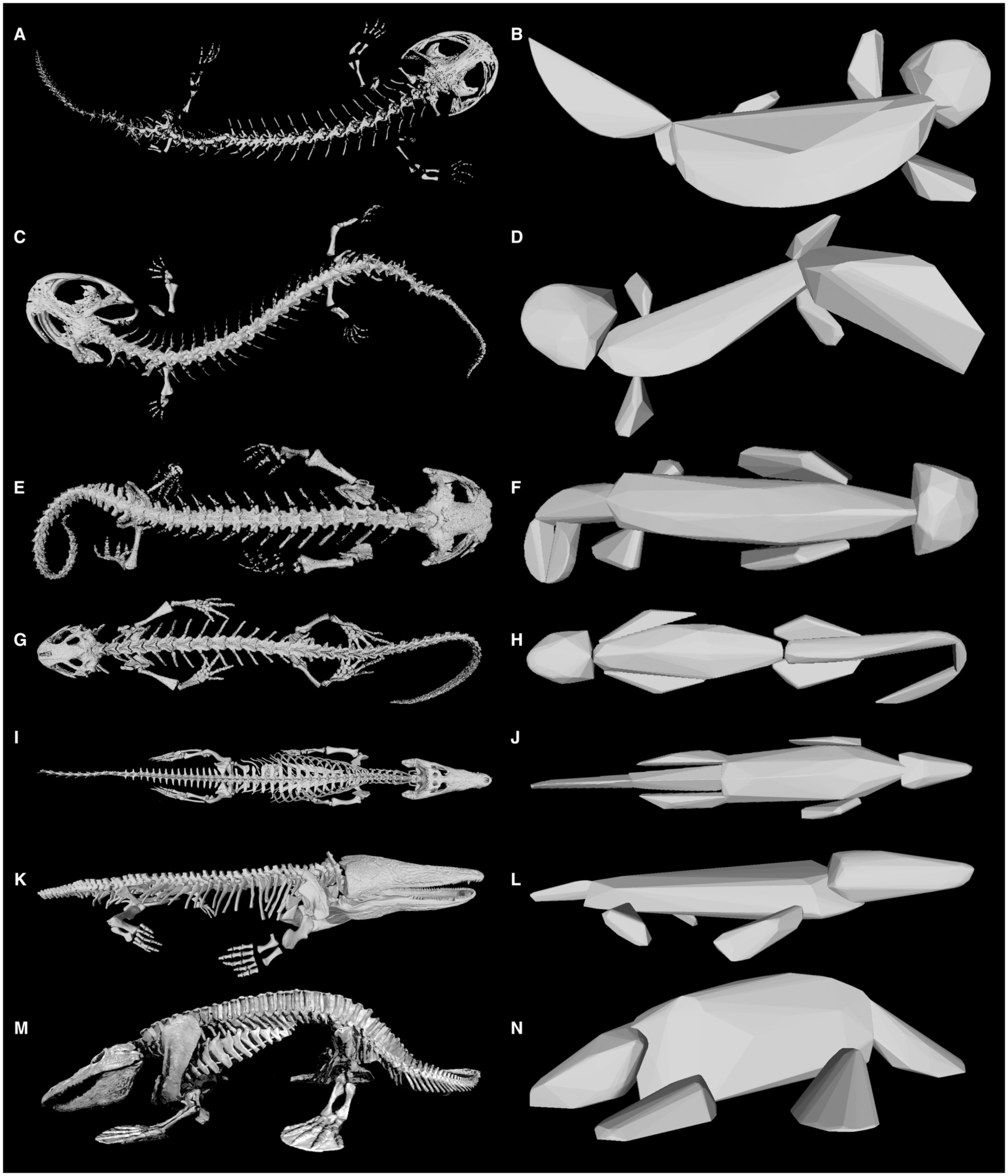 3D models of the animals featured in the study. Image by Lachlan Hart

Temnospondyls as case studies
Mr Hart said temnospondyls were "very strange animals."
"Some grew to enormous sizes, six or seven metres long. They went through a larval (tadpole) stage just like living amphibians. Some had very broad and round heads -- such as Australia's Koolasuchus, recently named as the Victorian State Fossil Emblem -- and others, like the temnospondyls we used in this study, had heads that were more croc-like."
The 1.8 metre-long Eryops megacephalus lived during the Permian period in what is now the USA, while the slightly longer Paracyclotosaurus davidi is known from the Triassic of Australia. The more aquatically inclined Paracyclotosaurus was the heftier of the two, tipping the scales at roughly 260 kilograms, where Eryops was a more modest 160 kilograms.
"The size of an animal is important for many aspects of their life," said Mr Hart. "It impacts what they feed on, how they move and even how they handle cold temperatures. So naturally, palaeontologists are interested in calculating the body mass of extinct creatures so we can learn more about how they lived.
"There have been several studies on body mass estimation in other groups of extinct animals, such as dinosaurs, but not extensively on temnospondyls.
"They survived two of Earth's Big Five mass extinction events which makes them a very interesting case study on how animals adapted following these global catastrophes," Mr Hart said.
Because temnospondyls have no direct living relatives, the team of scientists had to assemble a selection of five modern 'analogues' (such as the Chinese Giant Salamander and the Saltwater Crocodile) to test a total of 19 different body mass estimation techniques to determine their suitability for use in temnospondyls.
"We found several methods which gave us consistently accurate body mass estimations in our five living animals, which included using mathematical equations and 3-dimensional digital models of the animals," said Dr Nicolas Campione from the University of New England, Armidale, an authority on body mass estimation who was also involved in the study. "We hypothesised that as these methods are accurate for animals which lived and looked like temnospondyls, they would also be appropriate for use with temnospondyls."
Dr Matthew McCurry, Senior Lecturer in Earth Science at UNSW, and co-author on the study said, "This work has shown there are multiple methods for estimating mass in temnospondyls.
"We don't need the whole skeleton to do this, as some methods involve using the width of the skull or the circumference of the legs. The work will be useful for palaeontologists because many fossils we find are only of one or two parts of the skeleton."
Lachlan J. Hart, Nicolás E. Campione, Matthew R. McCurry.
On the estimation of body mass in temnospondyls: a case study using the large‐bodied Eryops and Paracyclotosaurus.
Palaeontology, 2022; 65 (6) DOI:
10.1111/pala.12629
Exercise Can Reduce Severity Of Breast Cancer Treatment Side Effects
Breast cancer is the most common form of the disease among women; in Australia, one in eight women will be diagnosed with breast cancer by the age of 85.
Radiotherapy has emerged as an important component of breast cancer treatment but can lead to cancer-related fatigue and negatively impact patients' health-related quality of life including their emotional, physical and social wellbeing.
However, latest research by Edith Cowan University (ECU) has revealed exercise may make radiotherapy more tolerable for patients.
ECU's Exercise Medicine Research Institute included 89 women in the study, with 43 completing a home-based 12-week program, consisting of a weekly exercise regime of one to two resistance training sessions and an accumulated 30-40 minutes of aerobic exercise.
The remaining patients were a control group who did not participate in the exercise program.
Researchers found patients who exercised recovered from cancer-related fatigue quicker during and after radiotherapy compared to the control group and saw a significant increase in health-related quality of life post radiotherapy.
No adverse effects from the exercise were reported.
Study supervisor Professor Rob Newton said this showed home-based resistance and aerobic exercise during radiotherapy is safe, feasible and effective in accelerating recovery from cancer-related fatigue and improving health-related quality of life.
"A home-based protocol might be preferable for patients, as it is low-cost, does not require travel or in-person supervision and can be performed at a time and location of the patient's choosing," he said.
"These benefits may provide substantial comfort to patients."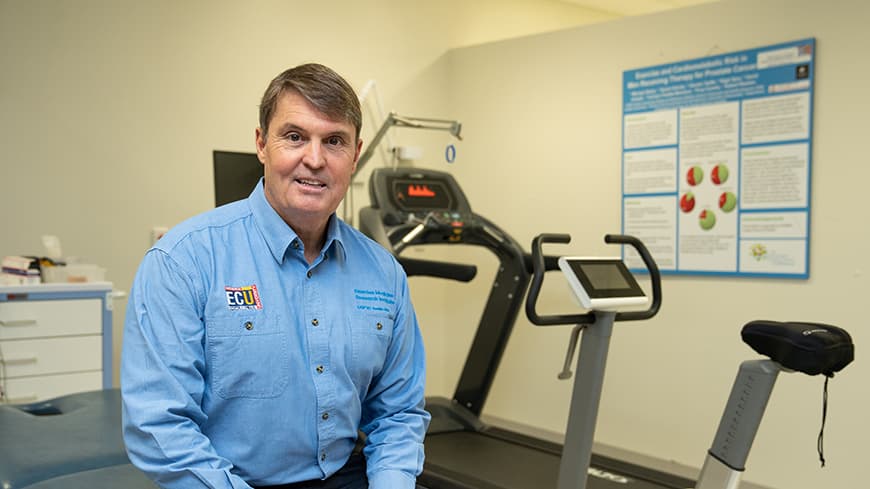 Professor Rob Newton. Photo: ECU

Australia's current national guidelines for cancer patients recommend moderately intense aerobic exercise for 30 minutes per day, five days a week, or vigorously intense aerobic exercise for 20 minutes a day for three days a week.
They also call for 8-10 strength-training exercises with 8-12 repetitions per exercise, for two-to-three days per week.
However, study lead Dr Georgios Mavropalias said benefits were still observed with less exercise.
"The amount of exercise was aimed to increase progressively, with the ultimate target of participants meeting the national guideline for recommended exercise levels," he said.
"However, the exercise programs were relative to the participants' fitness capacity, and we found even much smaller dosages of exercise than those recommended in the national guidelines can have significant effects on cancer-related fatigue and health-related quality of living during and after radiotherapy."
The study also found once participants began an exercise program, most stuck with it.
The exercise group reported significant improvements in mild, moderate and vigorous physical activity up to 12 months after the supervised exercise program finished.
"The exercise program in this study seems to have induced changes in the participants' behaviour around physical activity," Dr Mavropalias said.
"Thus, apart from the direct beneficial effects on reduction in cancer-related fatigue and improving health-related quality of life during radiotherapy, home-based exercise protocols might result in changes in the physical activity of participants that persist well after the end of the program."
'The effects of home-based exercise therapy for breast cancer-related fatigue induced by radical radiotherapy' was published in Breast Cancer.
Georgios Mavropalias, Prue Cormie, Carolyn J. Peddle-McIntyre, Daniel A. Galvão, Dennis R. Taaffe, Christelle Schofield, Sharon Ray, Yvonne Zissiadis, Robert U. Newton.
The effects of home-based exercise therapy for breast cancer-related fatigue induced by radical radiotherapy.
Breast Cancer, 2022; DOI:
10.1007/s12282-022-01408-3
Sea Level Rise To Dramatically Speed Up Erosion Of Rock Coastlines By 2100
Rock coasts, which make up over half the world's coastlines, could retreat more rapidly in the future due to accelerating sea level rise.

This is according to new Imperial College London research that modelled likely future cliff retreat rates of two rock coasts in the UK. The forecasts are based on predictions of sea level rise for various greenhouse gas emissions and climate change scenarios.
The study found that rock coasts, traditionally thought of as stable compared to sandy coasts and soft cliffs, are likely to retreat at a rate not seen for 3,000-5,000 years.
At the UK study sites in Yorkshire and Devon, this will cause rock coast cliffs to retreat by at least 10-22 metres inland. The rate of erosion is likely between three and seven times today's rate and potentially up to tenfold.
Senior author Dr Dylan Rood, of Imperial's Department of Earth Science said: "Coastal erosion is one of the greatest financial risks to society of any natural hazard. Some rock cliffs are already crumbling, and within the next century, rock coast erosion rates could increase tenfold. Even rock coasts that have been stable in the last hundred years will likely respond to sea level rise by 2030."
Globally, coasts are home to hundreds of millions of people and hundreds of billions of dollars of infrastructure like homes, businesses, nuclear power stations, transport links, and agriculture.
The researchers are calling on policymakers, planners, and insurers to take action to classify rock coasts as high-risk areas in future planning for climate change response, as well as to limit climate change through achieving Net Zero as an immediate priority.
Dr Rood added: "Rock coast erosion is irreversible: now is the time to limit future sea level rise before it's too late. Humanity can directly control the fate of our coastlines by reducing greenhouse gas emissions -- the future of our coasts is in our hands."
The research is published in Nature Communications.
The new study is the first to validate models of the expected erosion of hard rock coasts from sea level rise using observational data over prehistoric timescales. Previous studies have mostly focused on theoretical models of soft, sandy coasts. The new results suggest that as sea levels continue to rise, the rate of rock coastal erosion will also accelerate.
To study the future rate of erosion, the researchers looked at past and present cliff retreat rates on the coastlines near Scalby in Yorkshire and Bideford in Devon, finding that by 2100 they will likely retreat by 13-22m and 10-14m, respectively.
They collected rock samples and analysed them for rare isotopes called cosmogenic radionuclides (CRNs) that build up in rocks exposed to cosmic rays. Concentrations of CRNs in rock reveal how quickly, and for how long, the rock has been exposed, reflecting the rate of erosion and retreat.
They combined these data with observed coastal topography to calibrate a model that tracks the evolution of these rock coasts over time, before comparing them with rates of past sea level change dating back 8000 years. They found that the rate of coastal erosion on these two sites has closely matched the rate of sea level rise.
The researchers say this is clear evidence of a causal relationship between cliff retreat and sea level from which future forecasts can be made, and that rock coasts are more sensitive to sea level rise than previously thought. The findings, they say, could be applied to rock coasts worldwide because the rock type is common globally, and similar hard rock coasts are likely to respond in a similar way to sea level rise.
Lead author Dr Jennifer Shadrick, who conducted the work in Imperial's Department of Earth Science and Engineering as a member of the NERC Science & Solutions for a Changing Planet Doctoral Training Partnership, and now works in the marine and coastal risk management team at JBA Consulting, said: "Sea level rise is accelerating, and our results confirm that rock coast retreat will accelerate in line with this. It isn't a matter of if, but when.
"The more positive news is that, now that we have a better idea of magnitudes and timescales, we can adapt accordingly. The more data we have on the effects of climate change on sea level rise and coastal erosion, the more we can prepare by championing urgent policies that protect coasts and their communities."
As the climate warms, sea levels are forecast to rise one metre by 2100 unless greenhouse gas emissions are reduced.
This study is the first to confirm with observational data that the rate of past coastal erosion followed the rate of sea level rise over prehistoric timescales. The researchers say this erosion was driven by waves, which will likely get larger and more forceful as future sea level rises, and more land is given over to the sea.
While this study looked at the effects of sea level rise, it did not account for the effects of stronger storms, which some studies forecast will happen more frequently due to climate change. Next, the researchers will adapt their model to also forecast the rate of cliff retreat for softer rock coasts, such as chalk.
Dr Rood said: "Our study did not account for the effect of increased storms, which may become stronger and more frequent in the future as the climate changes, on wave-driven cliff erosion. However, increased storms would only speed up the cliff retreat even more than our forecasts. This is another angle to the climate crisis we will account for in future studies to give a more complete picture of likely rates of rock coast erosion. We are also looking to improve our models for softer rock coasts where erosion other than by waves is more important."
Dr Shadrick said: "The findings are a stark warning that we must better adapt to coastal retreat or face the loss of the people, homes, and infrastructure that call coastal areas home."
Study co-author Dr Martin Hurst at the University of Glasgow said: "The implication is that rock coasts are more sensitive to sea level rise than previously thought. We need to pay more attention to how our rock coasts continue to erode as sea levels rise.
"Heightened erosion risks at our coasts will continue throughout this century. Even if we achieve Net Zero tomorrow, a substantive amount of sea level rise is already baked in as our climate, glaciers and oceans continue to respond to the emissions that have already taken place."
This study was funded by the Natural Environmental Research Council (NERC), the British Geological Survey (BGS),
and the Australian Nuclear Science and Technology Organisation (ANSTO).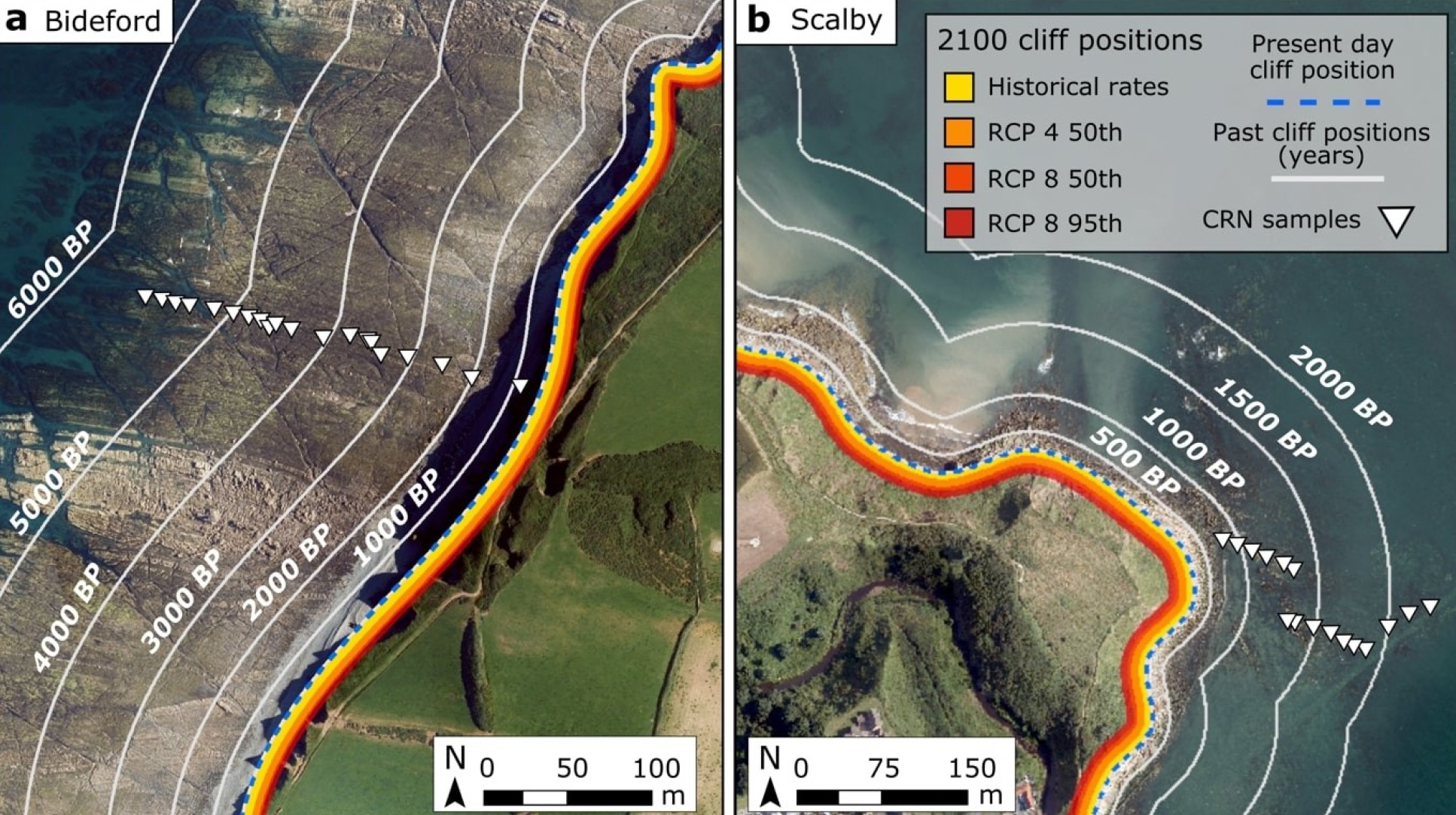 Past, present and forecast future cliff positions by 2100 at Bideford (a) and Scalby (b). RCP 8 (red lines) represents current trajectory of greenhouse gas emissions.

Jennifer R. Shadrick, Dylan H. Rood, Martin D. Hurst, Matthew D. Piggott, Bethany G. Hebditch, Alexander J. Seal, Klaus M. Wilcken.
Sea-level rise will likely accelerate rock coast cliff retreat rates.
Nature Communications, 2022; 13 (1) DOI:
10.1038/s41467-022-34386-3
Disclaimer: These articles are not intended to provide medical advice, diagnosis or treatment. Views expressed here do not necessarily reflect those of Pittwater Online News or its staff.