October 16 - 22, 2022: Issue 558
Be The Boss: I Want To Be An Architect
Architects design building projects for clients. They often act as a trusted advisor to the client throughout the whole project's lifecycle, and manage the cohesion of the build. Architects work with Builders, Engineers, Surveyors, Lawyers, other professionals and tradespeople to achieve their vision.
Envisioning and drawing designs, both by hand and computer-aided design (CAD) applications.
Designing around constraining factors such as project budget, local council legislation, town planning and environmental impacts.
Conferring with builders about project feasibility.
Applying for planning permission.
Writing and presenting reports, applications, proposals and contracts.
Adapting plans based on local government feedback and resolving any issues that may arise throughout the build.
Advising clients throughout the build, and managing the project in conjunction with other professionals.
Travelling to the building site and different offices for meetings regularly.
To become an Architect in Australia, you need to complete an accredited masters degree, gain industry experience and pass a three-part assessment. Upon meeting these requirements, you can register with your local Architect Registration Board.
Complete a bachelor degree in architecture. This usually takes three years of full-time study.
Complete an accredited Master of Architecture. At some universities, students with prior experience in the field may be able to progress straight to a masters degree without a bachelor degree.
Complete two years of relevant work experience.
Pass a three-part competency assessment process called the Architectural Practice Examination. This includes the completion of a logbook, a written paper and an interview with current practising architects.
Register with your state or territory's Architect Registration Board.
This career is projected to grow by 17.5% over the next 5 years.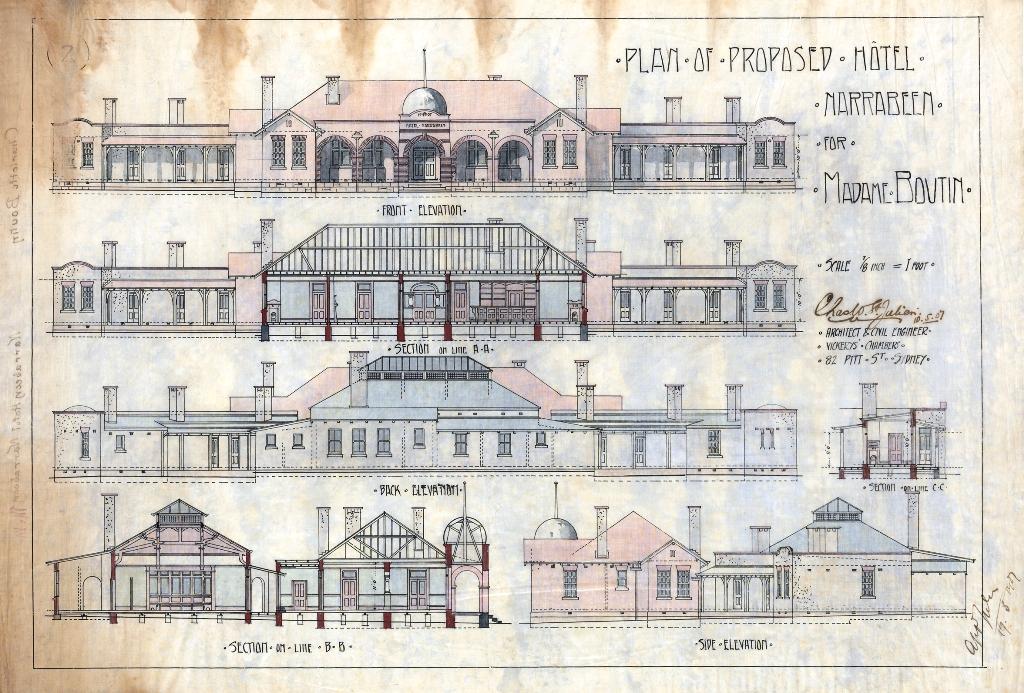 1907 plans by Charles Jakin- signed off 10.5.1907. Courtesy State Records of NSW.
Also Available: