August 14 - 20, 2022: Issue 550
Be The Boss: I Want To Be A Music Producer
We all LOVE music, right? But not all of us will become GREAT Musicians - however, there is an industry career that will allow you to support musicians, that of Music or Record Producer.
Years ago, as part of doing some research into the Doppler Effect and wondering what whole notes our planets sound (a heartbeat), how the sequence of these may create a 'song of our galaxy', the best way to find out more about sound production to recreate that range of notes was to do a Music Producer course in at Surry Hills. Since then it is noted this same great crew of then has expanded and now offer courses in Sydney still but also in Melbourne and Brisbane. They were, and are, the JMC Academy, and there is some fee help available through this organisation, you can check them out here: pages.jmcacademy.edu.au/Sept22_Production.html - there's a new course starting September 22nd, 2022.
But what is a Music Producer?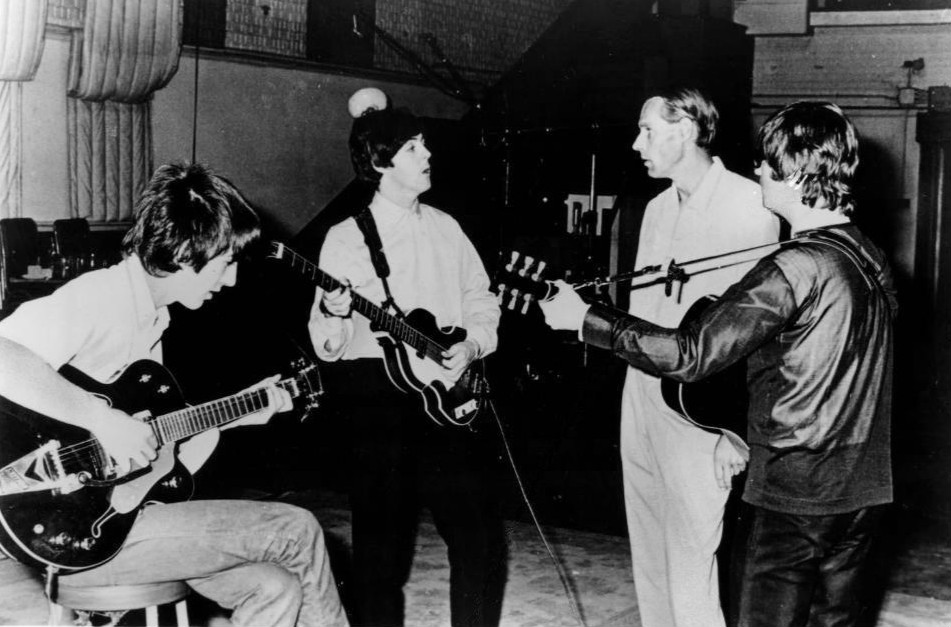 A music producer writes, arranges, produces and records songs for other artists or for their own projects.
Work activities
As a music producer, you would:
work with musical artists in a recording studio to record new songs
choose songs with the artist
work out musical arrangements and hire musicians
arrange, set up and use microphones and other recording equipment
meet with new artists and music industry professionals to schedule work
generate ideas for creative approaches to recording music
develop budgets for music albums
schedule the recording and mixing studios that an artist would use
supervise the recording, overdubbing and mixing sessions, keeping within the decided budget
at the major label level, work in shaping songs deemed to have commercial potential
work closely with artists to elicit consistent and outstanding vocal or instrumental performances
keep to a record label's deadlines
produce music for games, film and TV, and video commercials.
Key skills and interests
To become a music producer, you would need:
a broad knowledge of musical styles
well developed technical skills
extensive knowledge of audio recording techniques and the best way to use music studio equipment
the ability to use microphones and computer software to engineer quality recordings
an awareness of new musical trends and new audio production technology
creativity and flexibility
good project management and time management skills.
Working hours and conditions
Music producers work irregular hours. They are also likely to have to attend music industry events, concerts and performances out of hours, during evenings, and on weekends.
Music producers may be self-employed, work for a recording studio or record label, or work on the production of music for games, film and TV, and video commercials. You would usually work in a studio. You would use a wide range of specialised recording, mixing and dubbing equipment, as well as computer software.
How to become an Music Producer?
You can work as a music producer without formal qualifications. Most producers begin the production phase of their careers after many years working their way up from junior level roles in the music industry, or in related industries such as film.
However, most producers are educated to degree level. You could undertake a Bachelor's degree in an area such as visual or creative arts, arts management or arts with a major in music studies. To get into these courses, you usually need to gain your senior secondary school certificate or equivalent.
Additional courses in music production may increase your chances of success in a very competitive environment. You will also need substantial experience in a broad range of musical styles, an in-depth understanding of the production process, and a good network of contacts in the industry.
Music producers face strong competition for jobs because there are many more people who want to work in this field than there are jobs available, but that doesn't mean you shouldn't follow your passion - if you have to make music, this could be your way in and may well lead to other opportunities presenting themselves along the way that could lead to your place in your chosen field.

Music Producer as a job information courtesy Australian Government Apprenticeships Guide (Your Career), Australian Open Colleges, Australian Careers HQ and The Good Universities Guide, Australia.
In text photo: Music producer Sir George Martin, best known for his work with The Beatles, pictured with members George Harrison, Paul McCartney and John Lennon at a recording session at Abbey Road in 1966
Also Available