November 6 - 12, 2022: Issue 561
Be The Boss: I Want To Be A Baker
For those who love that early morning smell of fresh bread cooking at your local bakery, or making brioche or buns at home, becoming a baker may suit you.
TAFE NSW offers a Certificate III in Baking. You can l
aunch your baking career and spend your workdays crafting quality bread, cakes and pastries. Gain the skills to become an assistant baker as you learn foundational mixing, baking and decorating techniques in a commercial bakery on campus.
Through a mixture of theory and practical course work, learn to:
Bake basic bread products
Bake sweet goods, including sponge cakes and biscuits
Use food preparation equipment to prepare fillings
Maintain a commercial kitchen
Follow hygiene and safety regulations
Calculate the amount of ingredients needed in recipes
Gain practical experience and develop specialist skills that give you an advantage in the job market.
The confidence to begin your baking apprenticeship
Strong foundational skills to kickstart your career
Be comfortable handling commercial machinery
Credit toward a full qualification
A pathway to further study in baking
To be prepared for this course, we recommend that you have:
Good communication skills
Numeracy skills at the level of Year 9 at high school
A passion for baking and being creative with food
The ability to be an early riser
An entrepreneurial spirit
An aptitude for working with their hands
Good time management
Be able to provide your own uniform and equipment
Have access to a computer and the internet
Courses are made up of a combination of both core and specialty units. In the Certificate II in Baking qualification, you'll need to successfully complete 11 Units of competency, including 7 core and 4 speciality units.
Summer Skills Fee Free Courses
Summer Skills is a fee-free* short course program to support school leavers, aged between 15 – 24 years, obtain job-ready skills over the summer months.
Whether you plan to attend TAFE NSW, university, have a gap year or are still undecided, we have a course that can give you the skills for a brighter future.
Priority industry areas have been identified under Skilling for Recovery and include short courses in Early Childhood Care, Aged Care, Disability, Hospitality, Construction, Agriculture, Business and Administration, IT and Digital, Retail, Transport and Logistics, Manufacturing/Engineering and Sport and Recreation.
For example - starting November 23, 2022 at Ryde: STATEMENT OF ATTAINMENT IN COMMERCIAL COOKERY BASICS
visit: https://www.tafensw.edu.au/course-areas/food-and-hospitality/courses/statement-of-attainment-in-commercial-cookery-basics--SG00007780
Or starting November 24th at Ryde: STATEMENT OF ATTAINMENT IN ESPRESSO COFFEE
Find out more at: https://www.tafensw.edu.au/summer-skills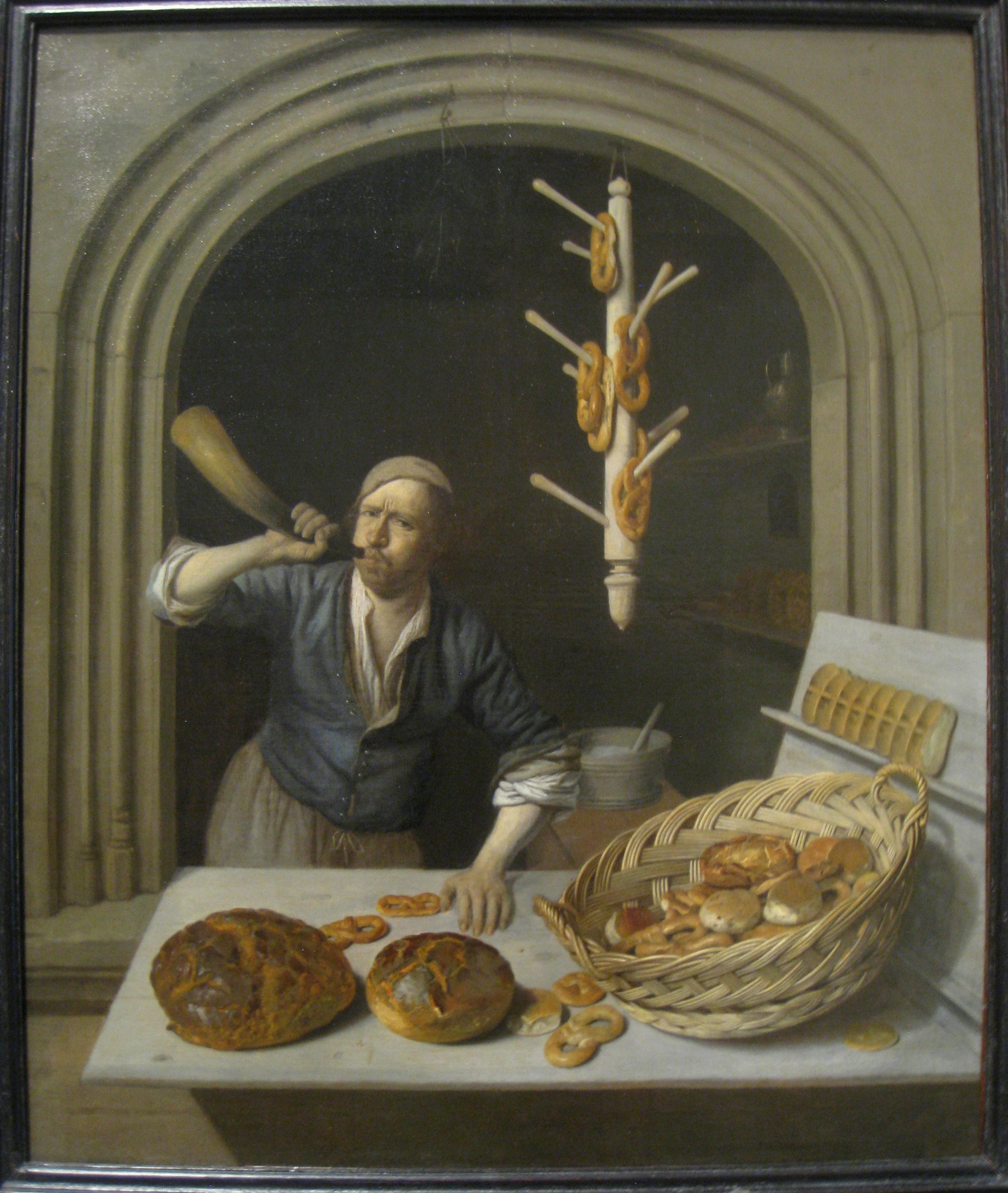 The Baker (c. 1681); oil-on-canvas painting by Job Adriaensz Berckheyde (1630–1693) now held by the Worcester Art Museum. Photo: Job Adriaenszoon Berckheyde

Also Available: