Inbox and environment News: Issue 597
September 3 - 9, 2023: Issue 597
Write A Love Letter To The Land
Junior Landcare ambassador Costa Georgiadis is calling on kids to share what they love most about the environment – and the steps they're taking to protect it.
To help celebrate Junior Landcare's 25 years of opening children's hearts and hands to landcare, we are asking you to join in our letter writing campaign.
"The more you engage with nature, the more you appreciate it; and the more you appreciate it, the more likely you are to want to protect it," shares Costa.
The campaign also features:
* A curriculum-linked learning activity to help get you started
* Special letter-writing templates for children of all ages
* The chance to have your letters published in The Land
* The chance to win a visit from Junior Landcare ambassador Costa himself (T&C's apply)!
Whether you write your letters as a class, school or youth group; individual, early learning centre or family – we want to hear from YOU!
Entries close October 20, 2023.
Visit: https://juniorlandcare.org.au/love-letters-to-the-land

Lily Poulett-Harris: The Tasmanian Who Started Australia's First Women's Cricket Team
Lily Poulett-Harris (2 September 1873 – 15 August 1897) was an Australian sportswoman and educationalist, notable for being the founder and captain of the first women's cricket team in Australia. Ms Poulett-Harris continued to play until forced to retire due to ill health from Tuberculosis that would eventually claim her life.
Born Harriet Lily Poulett-Harris (but referred to in all subsequent sources as Lily) on 2 September 1873 in Hobart Tasmania, she was the youngest daughter of Richard Deodatus Poulett-Harris and his second wife, Elizabeth Eleanor (née Milward). Her father was renowned for being the head of the Hobart Boys' High School and a founding father of the University of Tasmania, so it is no surprise that she and several of his other children followed him into careers in education.
Her mother was 31 and her father was 57 when Lily and her twin Violet were born. As a young child Lily grew up in Hobart, where her father taught. Lily's father was also a part-time rector at Holy Trinity Church of England, Hobart. Lily grew up in this devout, resolutely high church environment.
Lily Poulett-Harris (left) and her twin sister, Violet, as children.
A "a bright, inquisitive, adventurous and active child", Lily was schooled by her father and received a Level II mark prize in December 1882. Lily was allowed to sit the major exams as a "trial of strength" in 1884 even though she was not eligible for a scholarship. She came second.
Lily also played the violin at school. She would go on playing this instrument, and also the piano, all of her life, giving occasional public performances at Peppermint Bay and Hobart. For instance, she gave a recital at a church choir fundraising event at her home parish of All Saints in South Hobart less than a year before she died.
When her father retired in 1885, he purchased a hotel at Peppermint Bay (Woodbridge) and converted it into a house which he named "The Cliffs". Lily was to spend her adolescence and young adulthood here.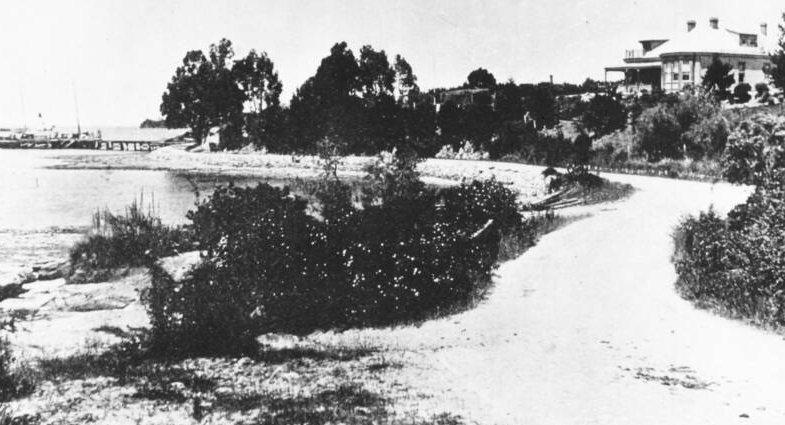 The house at Peppermint Bay where Lily Poulett-Harris grew up. It was formerly a hotel but was purchased by her father and converted into a homestead in 1885. Unknown - Photograph taken late 1880s - Tasmanian Archives

Lily's older brother, Henry Vere Poulett-Harris (1865–1933) was a gifted footballer, runner and cricketer, and represented both Tasmania and Western Australia in first-class cricket in a career spanning the 1883–84 to 1898–1899 seasons. (He later owned a Western Australian gold mine.) One early news report described him as a "sterling cricketer and footballer" whilst another described him as a "sterling batsman and good field."
His obituary states that he was "one of the outstanding athletes in the State, winning great success as a runner, cricketer and footballer. He played cricket for the Wellington Club and was regarded as one of the most graceful batsmen in the State. He was a member of the State team when a youth, and toured New Zealand with the Tasmanian team under the captaincy of the late Sir George Davies. Later he met with success as a batsman on the mainland. He was also a champion footballer and a member of the Cricketers' Football Club, some of his contemporaries being Messrs. W. H. Cundy, L. H. Macleod, K. E. Burn, A. Stuart and G. Watt. As a runner he defeated many of the recognised champions of his day." It was his interest in sport that appears to have spurred Lily on.
Another influence would have been her father who, in 1882, was elected a trustee of the Southern Tasmanian Cricket Association. Furthermore, he encouraged the boys at the high school to compete at sports.
As her own obituary notice states, Lily "was a great admirer of athletic exercises, firmly believing that it was very necessary to develop the physical as well as the mental part of our nature. Cricket had her warm sympathy and support... she was a good horsewoman and cyclist. Fear, it is said, was a thing unknown to her."
Lily's cricket aspirations led her to found a cricket team for local women, the Oyster Cove Ladies' Cricket Club, in 1894. This was, according to a contemporary news report, the first female cricket club in the Australian colonies. She was unanimously elected captain and "she was remarkably successful in piloting her team to many a victory." The other teams that were then established in the league included Atalanta (Hobart Quakers), Heather (Hobart) and North Bruny. The following year, Green Ponds, Ranelagh and Huonville would join the competition. As well as playing each other, the Ladies' team supported male cricketers by providing luncheons for them and playing music at concerts. These were most often held at Kettering's Selby Hall. By the December of the following year, the ladies' competition had become well-established, a Hobart sports journalist noting that "[interest in cricket] seems to be growing, and extending to the weaker sex, who often have a quiet match upon a romantic little plateau on the Domain immediately beyond the upper cricket ground."
Her sporting career is well-documented in the newspapers of the time. She was generally either the opening or third-order batswoman. The early sports journalism of the era consistently praised her performances, with such comments as a "prettily played innings" on one occasion and, on another, "The feature of the match was undoubtedly the fine not out innings of Miss L. Poulett-Harris, captain of the winning team, who, going in first, carried her bat right through the innings for 64 runs."
In May 1894, a Tasmanian correspondent for a Melbourne newspaper reported that "The ladies' cricketing season was concluded at Oyster Cove on 6 May, with a match between the Oyster Cove and North Bruni [sic] clubs, resulting in a win for the local team by an innings and 41 runs. The past season has been very successful, consequently, the outcome has been good cricket and high scoring. The captain of the Oyster Cove C. C., Miss L. Poulett-Harris, heads the batting list with the remarkably good average of 32.6; her batting throughout the season has been very good. She has also the honour of having put up the record for Tasmania, making 64 (not out) in an innings (which included five fours), and 78 in a match. Miss K. Denne, North Bruni C. C., comes next with an average of 18 runs."
In 1895, Lily was described in one match as having "batted in good style, her contribution being well earned for the winners."
She also bowled. On one occasion her bowling was described by the Hobart Mercury's sports journalist as "very good indeed" when she got two opponents out for a total of one run between them.
Lily's older sister, Eleanor (known as Nellie) had taught at the Hobart Ladies' College before teaching at her father's home and then founding the Ladies' Grammar School and Kindergarten at 26 Davey Street in 1894 (opposite Franklin Square). Lily and Violet were both to teach there.
Lily left Peppermint Bay to teach there in December 1894. At the time that she and her sister Nellie left, a newspaper correspondent reported they were presented with a dinner and tea service by local inhabitants, including members of the cricket club. The reporter went on to state "There is a general feeling of regret throughout the district at the Misses Poulett-Harris leaving, as they have always taken a deep interest in the Bay and its institutions and inhabitants, and they carry with them the sincerest wishes of all that they will prosper in the new school life on which they are entering in Hobart."
The teams did not adopt the "rational dress" that had become popular in some women's sports overseas by that time. Rather, "they all appear[ed] in prim summer dresses, and present[ed] a pretty picture."
A fire in October 1896 destroyed most of the Poulett-Harris homestead at Peppermint Bay, including the library. As a result, most of Richard Deodatus Poulett-Harris' papers were lost, including any references to his youngest daughter's life. However, from her obituary and a few other sources, some insights can be gained into her personality.
The obituary states that "Miss Lily was of a mirthful and happy disposition, ever endeavouring to make those with whom she came in contact – and those not a few – cheerful and happy also."
The obituary also contains the following anecdote: "One old man tells how she stopped and obliged by cutting up some tobacco for him, and by many of such little acts and kindnesses, Miss Lily endeared herself to the whole community."
It goes on to quote a member of her cricket team who said that "Fear... was a thing unknown to her."
A memorial plaque dedicated to Lily can be found on the rear wall of All Saints' Anglican Church in South Hobart. Donated by the teachers and students of the Ladies' Grammar School and Kindergarten, it describes Lily as "bright and lovable".
There is also a plaque dedicated to her memory at Saint Simon and Saint Jude Anglican Church in Woodbridge.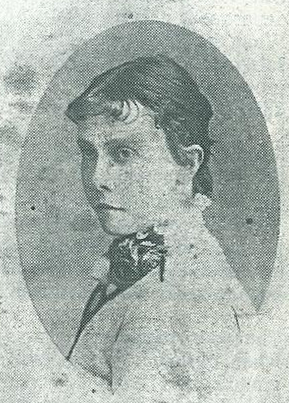 Lily Poulett-Harris died on the evening of 15 August 1897 at the school's 26 Davey Street address after what her obituary described as "a painful illness". Her death certificate indicates it was tubercular peritonitis.
TB went on to claim lots of lives in Hobart during the following years and decades until a treatment was developed in 1937.
Lily was just 23 years and eleven months of age. She was buried at 3:00 pm on 17 August 1897 in an Anglican service at Plot J80, Cornelian Bay Cemetery, Hobart. (Her father and her sister Nellie were later buried in the same plot.)
Although the Oyster Cove Ladies' Cricket Club no longer exists, today Australia has a thriving women's cricket culture, including a national team. Inspired by the success of the Oyster Cove Ladies' Cricket Club and the southern Tasmanian competition, clubs were quickly formed in other parts of Tasmania, such as those at Swansea and Cranbrook on the east coast and Oatlands and York Plains in the midlands.
At the same time as these newer clubs were being created in Tasmania, a Rockhampton Ladies' Club was formed in Queensland. By the end of the 1890s, cricket and rowing two of the most popular competitive sports for women in Australia.
Visit: Rockley Was Cricket For Girls 130 Years Ago - They Visited Narrabeen Too!
Following this, the Victoria Women's Cricket Association was founded in 1905 and the Australian Women's Cricket Association in 1931. The current competition is run by the Women's National Cricket League.
The Ladies' Grammar School and Kindergarten moved to Albuera Street, Battery Point, in 1898 and was run by Nellie Poulett-Harris until her retirement in December 1919, whilst Lily's twin, Violet, went on to become a relatively well-known actress on the Australian theatre circuit, under the stage name 'Mary Milward'.
from TROVE and Wikipedia
Morning At Turimetta Beach
August 29, 2023 - photo by Joe Mills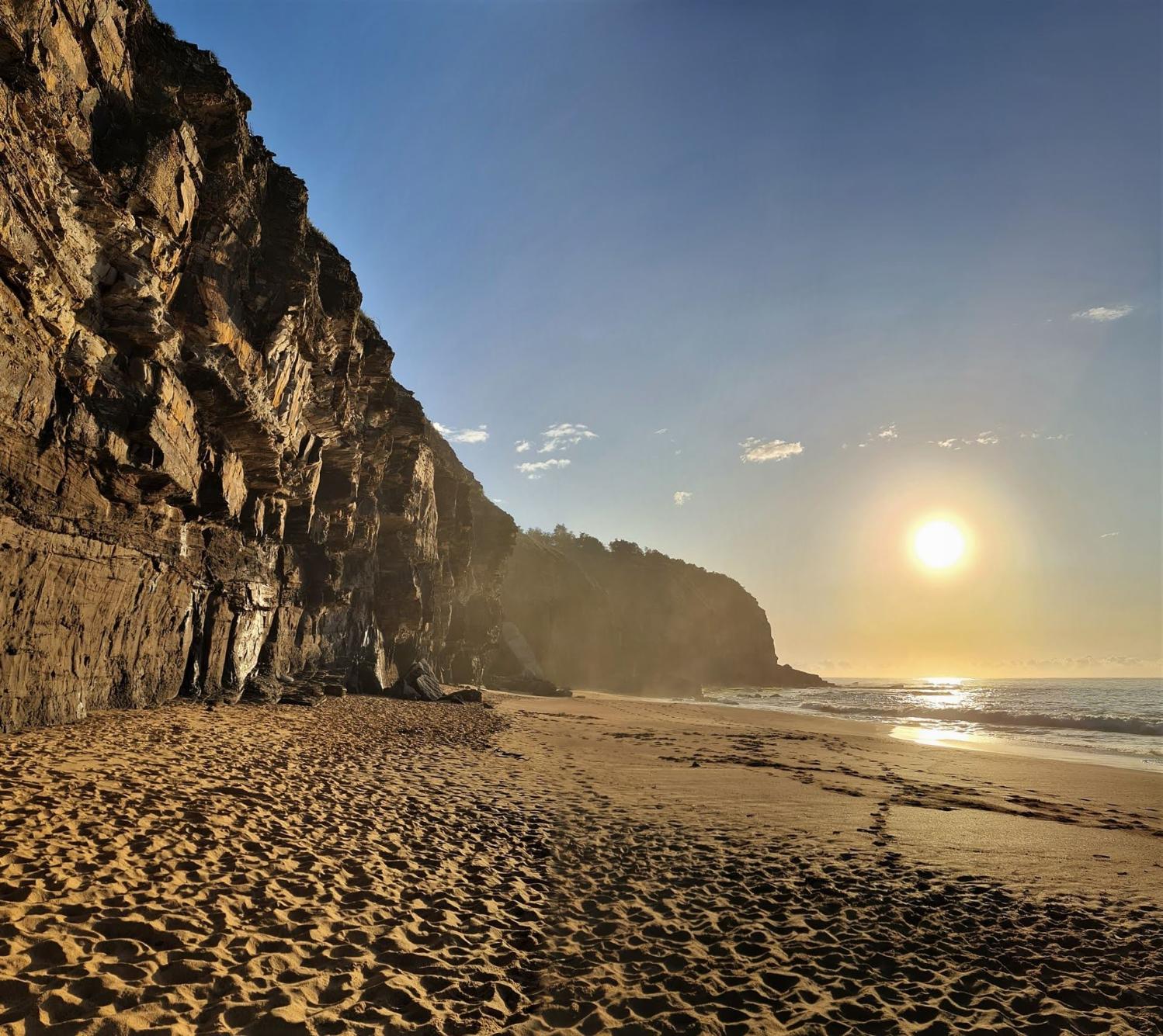 Narrabeen Stillness
August 29, 2023 - photo by Joe Mills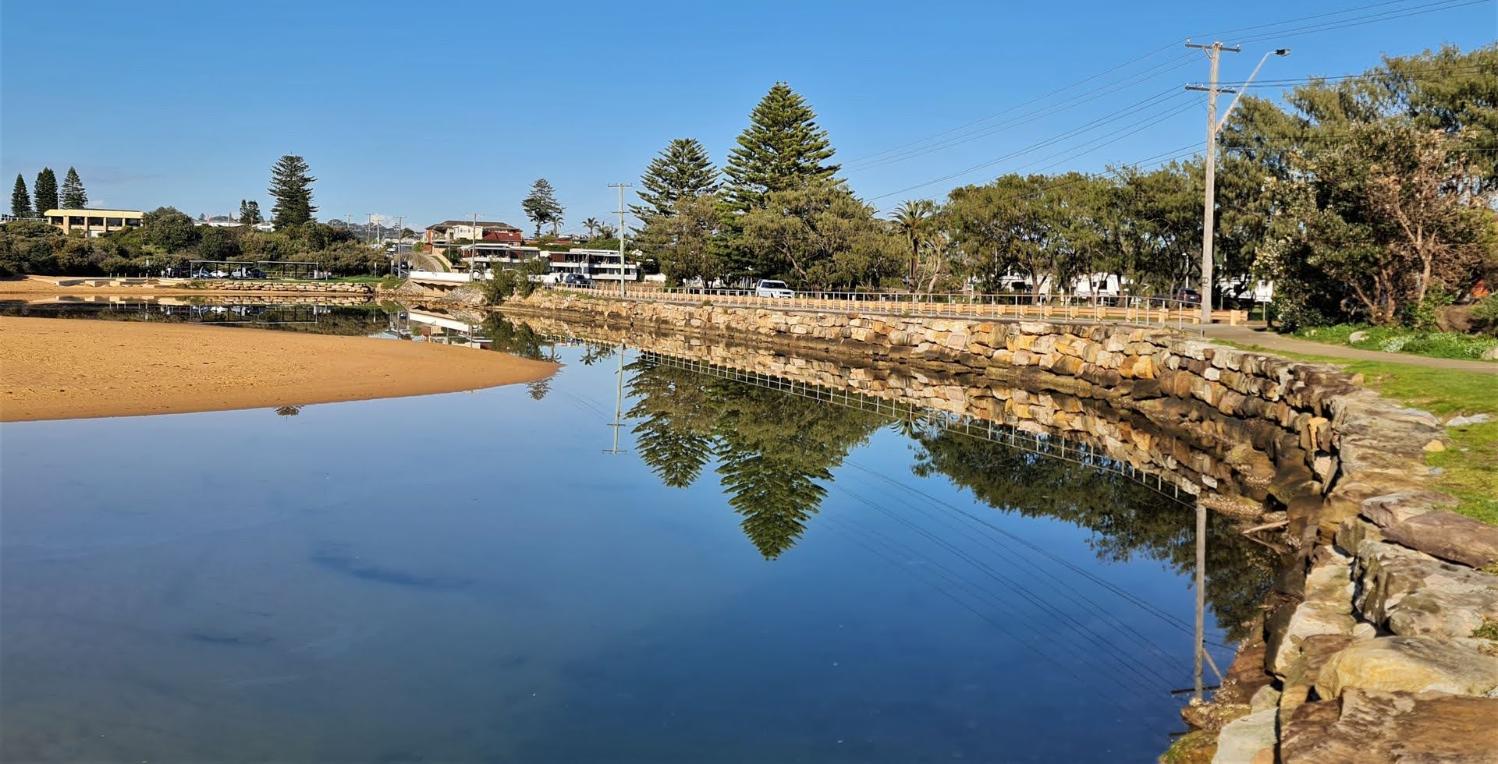 History Of The Harbord Beach Tramline
Royal Prince Alfred Yacht Club Youth Team In Germany
August 31, 2023
They have arrived! Our Youth Development Team are in Kiel, Germany and ready to compete in the SAILING Champions League Youth Final from 1-3 September.
Best of luck to Daniel K (skipper), Isabella H, Lachlan W, Louis T and Hayley F.
You can follow our RPAYC team and other competitors at the official event webpage: https://sailing-championsleague.com/events/youth-final-kiel/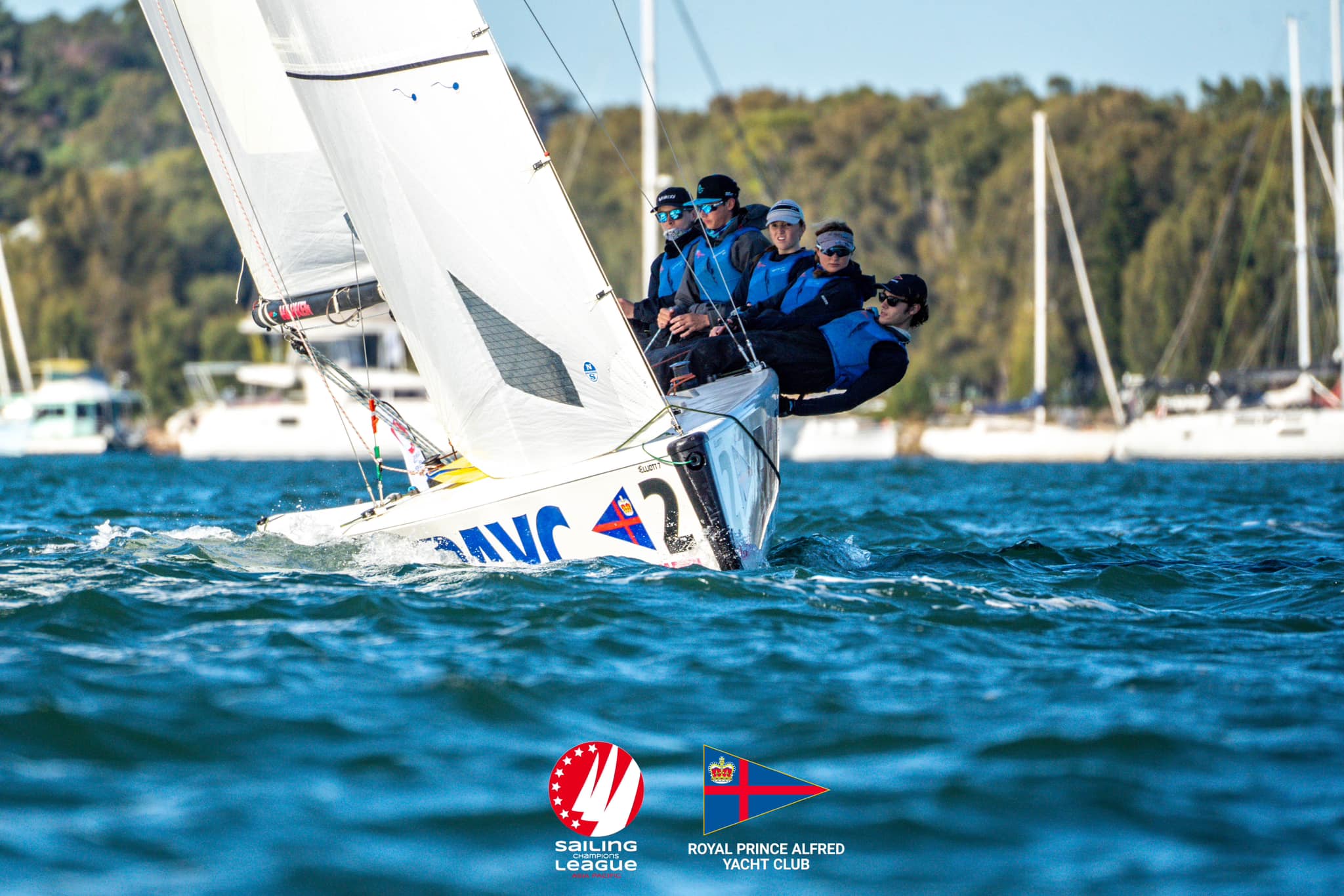 Avalon Beach SLSC Boat Crew Looking For Members
Peter Carter and Nathan Wellings are Sweeps and Surf Boat Captains for the Avalon Beach SLSC Boat Crew, a division of the club which has members from U19's through to Masters. Currently Pete and Nathan are seeking new members to join the team and crews for the upcoming Season- anyone from Avalon to Newport is welcome to come and have a try rowing and see if they like it. After all, Summer sports are a great way to keep fit and with rowing a surf boat, you will also keep cool.
We spoke to ABSLSC's Sweeps this week about what's involved.
So Pete you're looking for new members for the Boat Crew?
Peter:
Always, always looking for new members to come and join in in this great sport.
It sounds as though you're looking for young innocents to induct this Season?
Peter:
Not necessarily. If we can get older members involved as well then they can tell their kids how good it is, and that brings the kids in as well.
Doesn't Avalon Beach SLSC already have one of the larger Boat Crews in our area?
Peter:
yes and no, we go through periods when members have other commitments they need to meet and as we try to keep it local – we were always taught by
Rick (Millar)
to keep the local kids involved so they can help build great boat crews.
The sport has been good to us so we're trying to give that back to the community by offering new spots for new members. There's some details in that poster and they can just contact us via the numbers listed there and come and have a go and have some fun.
What are you two looking forward to this Surf Boat Season and Patrol Season?
Nathan:
We're looking forward to getting some new members involved and setting up the Avalon Boat Crew for a great future. Most years all the kids coming in either lived in Avalon beach, Bilgola, Clareville or Newport. So we do try to take members from the local community and get the kids here involved, give them that opportunity to have a go and be a part of it.
What's the best part about being involved in a surf boat crew or division within a surf club?
Peter:
It's a variety of things;' the camaraderie, the getting top meet and spend time with people from different interests and all ages. Within a crew itself you have a tight knit team – you have 4 people in a boat and you can't let each other down and this really promotes a mindset where you have 4 people committed to a cause, to each other and doing their best. Then you have the community side of that where you become a member of a Volunteer Patrol where you become an integral part of a bigger team, all working together to fulfil their Patrols. There again you meet great people who are doing something for the community and building a community, even by each person doing their bit. You get to learn how to save a life, you get to learn how the water works, you get to meet and work with the people you see on the street in the village and be a part of what this community does. Just through giving back to the community a little bit you learn some self discipline and how you can apply that in every other part of your life. It's great stuff. Come and have a row!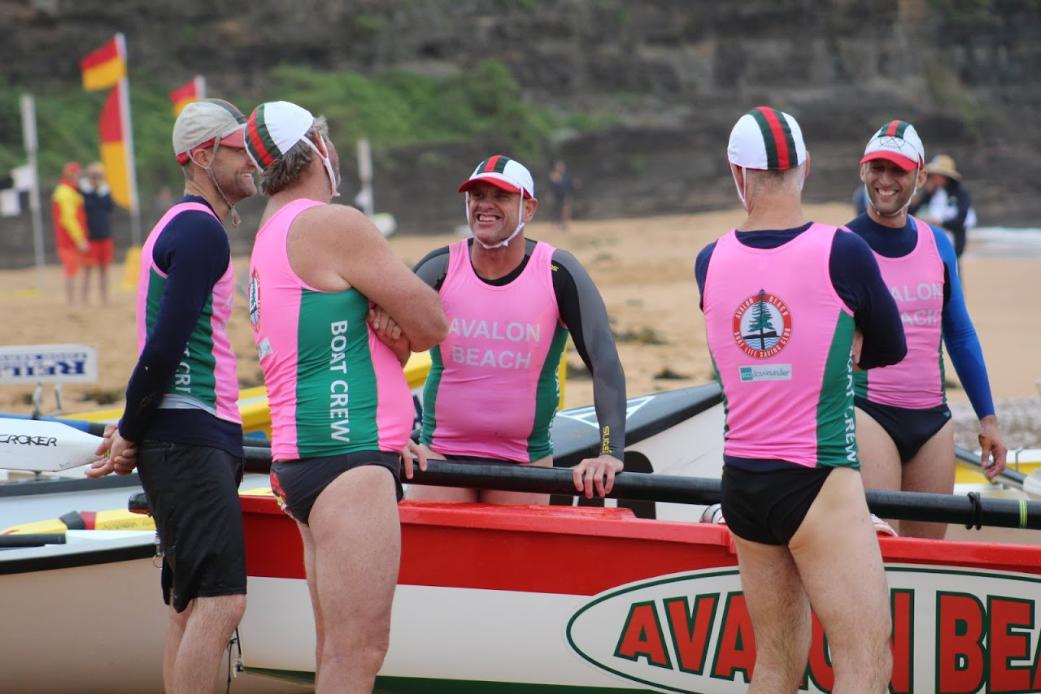 Pete Carter(centre) at Bilgola Surf Boat Carnival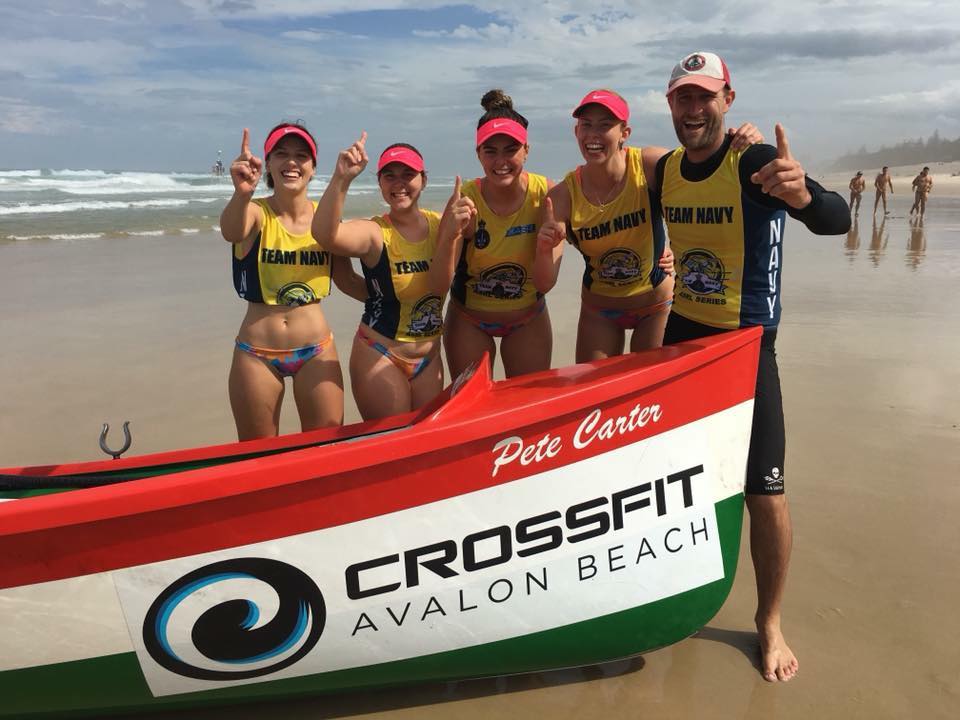 Nathan with one of his women's crews - winning at Aussies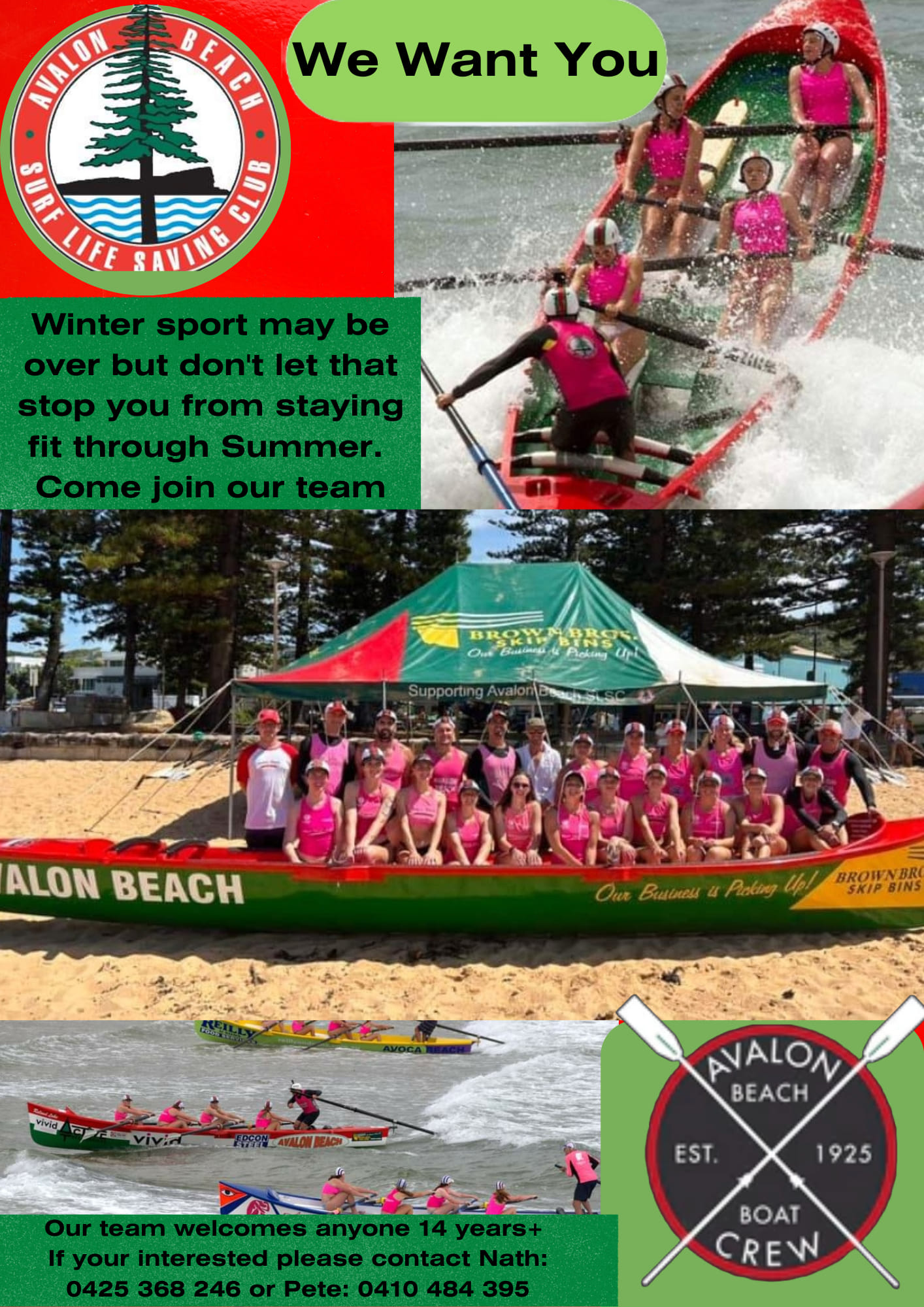 8 Student-Backed Study Tips To Help You Tackle The HSC
By University of Sydney: Last updated 6 July 2023
Our students have been through their fair share of exams and learned a lot of great study tactics along the way. Here they share their top study tips to survive and thrive during exam time.
1. Start your day right
Take care of your wellbeing first thing in the morning so you can dive into your day with a clear mind.
"If you win the morning, you can win the day," says Juris Doctor student Vee Koloamatangi-Lamipeti.
An active start is a great way to set yourself up for a productive day. Begin your morning with exercise or a gentle walk, squeeze in 10 minutes of meditation and enjoy a healthy breakfast before you settle into study.
2. Schedule your study
"Setting up a schedule will help you organise your time so much better," says Master of Teaching student Wesley Lai.
Setting a goal or a theme for each study block will help you to stay focused, while devoting time across a variety of subjects will ensure you've covered off as much as possible. Remember to keep your schedule realistic and avoid over-committing your time.
Adds Wesley, "Make sure to schedule in some free time for yourself as well!"
3. Keep it consistent
"Make studying a habit," recommends Alvin Chung, who is currently undertaking a Bachelor of Arts and Bachelor of Laws.
With enough time and commitment, sitting down to study will start to feel like second nature rather than a chore.
"Do it every day and you'll be less likely to procrastinate because it's part of your life's daily motions," says Alvin.
4. Maintain motivation
Revising an entire year of learning can seem like an insurmountable task, which is why it's so important to break down your priorities and set easy-to-achieve goals.
"I like to make a realistic to-do list where I break down big tasks into smaller chunks," says Bachelor of Arts and Advanced Studies student Dannii Hudec.
"It's also really important to reward yourself after you complete each task to keep yourself motivated."
Treat yourself after each study block with something to look forward to, such as a cup of tea, a walk in the park with a friend or an episode of your latest Netflix obsession.
5. Minimise distractions
With so many distractions at our fingertips, it can be hard to focus on the task at hand. If you find yourself easily distracted, an "out of sight, out of mind" approach might do the trick.
"What helps me is to block social media on my laptop. I put my phone outside of my room when I study, or I give it to my sister or a friend to hide," says Bachelor of Commerce and Bachelor of Laws student Caitlin Douglas.
While parting ways with your phone for a few hours may seem horrifying, it can be an incredibly effective way to stay on task.
"It really helps me to smash out the work and get my tasks done," affirms Caitlin.
6. Beware of burnout
Think of the HSC period as a marathon rather than a sprint. It might be tempting to cram every single day but pacing out your study time will help to preserve your endurance.
"Don't do the work for tomorrow if you finish today's work early," suggests Daniel Kim, who is currently undertaking a Bachelor of Commerce and Advanced Studies.
"Enjoy the rest of your day and save the energy for tomorrow," he recommends.
Savouring your downtime will help you to avoid burning out before hitting the finish line.
7. Get a good night's sleep
Sleep is one of your greatest allies during exam season.
"I've found that a good night's sleep always helps with concentration and memory consolidation," says Bachelor of Science (Medical Science) student Yasodara Puhule-Gamayalage.
We all know we need to be getting around 8 hours of sleep a night to perform at our best, but did you know the quality of sleep also matters? You can help improve the quality of your sleep with some simple tweaks to your bedtime routine.
"Avoid caffeine in the 6 hours leading up to sleep, turn off screens an hour before going to bed, and go to bed at the same time every night," suggests Yasodara.
8. Be kind to yourself
With exam dates looming and stress levels rising, chances are high that you might have a bad day (or a few!) during the HSC period.
According to Bachelor of Arts and Advanced Studies student Amy Cooper, the best way to handle those bad days is to show yourself some kindness.
"I know that if I'm in a bad state of mind or having a bad day, I'm not going to be able to produce work that I'm proud of," she says.
For Amy, the remedy for a bad day is to take some time to rest and reset.
"It's much more productive in the long run for me to go away, do some things I love, and come back with a fresh mind."
Immerse yourself in a mentally nourishing activity such as going for a bushwalk, cooking your favourite meal, or getting stuck into a craft activity.
If you feel completely overwhelmed, know you're not alone. Reach out to a friend, family member or teacher for a chat when you need support.
There are also HSC Help resources available at: education.nsw.gov.au/student-wellbeing/stay-healthy-hsc

Wednesday 11 October, 2023: HSC written exams start.
School Leavers Support
Explore the School Leavers Information Kit (SLIK) as your guide to education, training and work options in 2022;
As you prepare to finish your final year of school, the next phase of your journey will be full of interesting and exciting opportunities. You will discover new passions and develop new skills and knowledge.
We know that this transition can sometimes be challenging and the COVID-19 pandemic has presented some uncertainty. With changes to the education and workforce landscape, you might be wondering if your planned decisions are still a good option or what new alternatives are available and how to pursue them.
There are lots of options for education, training and work in 2022 to help you further your career. This information kit has been designed to help you understand what those options might be and assist you to choose the right one for you. Including:
Download or explore the SLIK here to help guide Your Career.
School Leavers Information Kit (PDF 5.2MB).
School Leavers Information Kit (DOCX 0.9MB).
The SLIK has also been translated into additional languages.
Download our information booklets if you are rural, regional and remote, Aboriginal or Torres Strait Islander, or living with disability.
Support for Regional, Rural and Remote School Leavers (PDF 2MB).
Support for Regional, Rural and Remote School Leavers (DOCX 0.9MB).
Support for Aboriginal and/or Torres Strait Islander School Leavers (PDF 2MB).
Support for Aboriginal and/or Torres Strait Islander School Leavers (DOCX 1.1MB).
Support for School Leavers with Disability (PDF 2MB).
Support for School Leavers with Disability (DOCX 0.9MB).
Download the Parents and Guardian's Guide for School Leavers, which summarises the resources and information available to help you explore all the education, training, and work options available to your young person.
School Leavers Information Service
Are you aged between 15 and 24 and looking for career guidance?
Call 1800 CAREER (1800 227 337).
SMS 'SLIS2022' to 0429 009 435.
Our information officers will help you:
navigate the School Leavers Information Kit (SLIK),
access and use the Your Career website and tools; and
find relevant support services if needed.
You may also be referred to a qualified career practitioner for a 45-minute personalised career guidance session. Our career practitioners will provide information, advice and assistance relating to a wide range of matters, such as career planning and management, training and studying, and looking for work.
You can call to book your session on 1800 CAREER (1800 227 337) Monday to Friday, from 9am to 7pm (AEST). Sessions with a career practitioner can be booked from Monday to Friday, 9am to 7pm.
This is a free service, however minimal call/text costs may apply.
Call 1800 CAREER (1800 227 337) or SMS SLIS2022 to 0429 009 435 to start a conversation about how the tools in Your Career can help you or to book a free session with a career practitioner.
Word Of The Week: Concert
Word of the Week returns in 2023 simply to throw some disruption in amongst the 'yeah-nah' mix.
Noun
1. a musical performance given in public, typically by several performers or of several compositions. 2.FORMAL; agreement or harmony. 3. in concert — acting jointly; arrange (something) by mutual agreement or coordination.
Verb; concert; 3rd person present: concerts; past tense: concerted; past participle: concerted; gerund or present participle: concerting
From: late 16th century (in the sense 'unite'): from French concerter, from Italian concertare 'harmonize'. The noun use, dating from the early 17th century (in the sense 'a combination of voices or sounds'), is from French concert, from Italian concerto, from concertare; "to contend with zealously, contest, dispute, debate" from assimilated form of com "with" (see con-) + certare "to contend, strive," frequentative of certus, variant past participle of cernere "separate, distinguish, decide"
Book Of The Month September 2023: Australia Circumnavigated : The Voyage Of Matthew Flinders In HMS Investigator, 1801-1803
by Flinders, Matthew, 1774-1814, author of Volumes I and II
As this is actually two books it will stay up for the first month of Spring 2023 too - enjoy!
This two-volume work provides the first edited publication of Matthew Flinders' journals from the circumnavigation of Australia in 1801-1803 in HMS Investigator, and of the 'Memoir' he wrote to accompany his journals and charts. These are among the most important primary texts in Australian maritime history and European voyaging in the Pacific. Flinders was the first explorer to circumnavigate Australia. He was also largely responsible for giving Australia its name.
His voyage was supported by the Admiralty, the Navy Board, the East India Company and the patronage of Sir Joseph Banks, President of the Royal Society. Banks ensured that the Investigator expedition included scientific gentlemen to document Australia's flora, fauna, geology and landscape features. The botanist Robert Brown, botanical painter Ferdinand Bauer, landscape artist William Westall, Pittwater and Broken Bay indigenous man Bungaree and the gardener Peter Good were all members of the voyage.
On this long voyage Bungaree used his knowledge of Aboriginal protocol to negotiate peaceful meetings with local Indigenous people.

Years later, in A Voyage to Terra Australis (1814), Flinders wrote that Bungaree's "good disposition and open and manly conduct had attracted my esteem". Flinders described the affectionate relationship between Bungaree and the cat Trim who sailed on Flinder's ships: 'If he [Trim] had occasion to drink, he mewed to Bongaree and leapt up onto the water cask; if to eat he called him down below and went straight to his kid, where there was generally a remnant of a black swan. In short, Bongaree was his great resource, and his kindness was repaid with caresses.'

After landfall at Cape Leeuwin, Flinders sailed anti-clockwise round the whole continent, returning to Port Jackson when the ship became unseaworthy.
After a series of misfortunes, including a shipwreck and a long detention at the Ile de France (now Mauritius), Flinders returned to England in 1810. He devoted the last four years of his life to preparing A Voyage to Terra Australis, published in two volumes, and an atlas. Flinders died on 19 July 1814 at the age of forty. The journals, edited, comprise a daily log with full nautical information and 'remarks' on the coastal landscape, the achievements of previous navigators in Australian waters, encounters with Aborigines and Macassan trepangers, naval routines, scientific findings, and Flinders' surveying and charting. The journals also include instructions for the voyage and some additional correspondence. The 'Memoir' explains Flinders' methodology in compiling his journals and charts and the purpose and content of his surveys.
A Few Extras From The Pages Of The Past
SHIP NEWS.
On Thursday arrived His Majesty's Ship INVESTIGATOR, Captain MATTHEW FLINDERS; she sailed from hence in July last, to continue the survey of the coasts of New Holland. After being entangled among the reefs, and having grounded, owing to Capt. Flinders's anxiety not to leave any material part unexamined: He surveyed the East coast, as far as Cape Palmerston, and found two harbours, which the distance that Capt. Cook passed along that part did not allow him to observe.
The Investigator afterwards found a practicable and expeditious passage through the Strait between New Holland and New Guinea (for an account of which see the preceding Column); and then surveyed the Gulph of Carpentaria very minutely, finding many Islands and good harbours there. The decayed state of the ship obliged the Commander to return to this Port sooner than he otherwise intended; and after an unsuccessful search for the Trial Rocks, he passed on the South side of King's Island, through Bass's Straits, on the 1st instant.
The Officers and Ship's Company have generally been very healthy, until a short time before their arrival, when getting into cold weather, after being so many months in the Torrid Zone, they were generally attacked with a Dysentery, which we are sorry to say carried off Mr. Charles Douglass, Boatswain, a very good Officer; Serjeant James Greenhugh of the Royal Marine Forces, a very valuable Non-Commissioned Officer; W. Hilner and John Draper, Quartermasters; and C. Smith, a seaman; the loss of whom is much lamented by Capt. Flinders. Twelve sick seamen were landed on her arrival, of whose recovery there is every hope.
Capt. Flinders having thus far ascertained the existence of a safe passage for Ships through Torris' Straits, (which he performed in three days), will greatly facilitate and shorten the intercourse between this Colony and our Possessions in India: He is very particular in his cautions respecting the war-like disposition of the inhabitants of the Islands lying in these Straits, which will require vessels going this passage, to be in some measure armed and prepared for any hostile attacks.
We are sorry to add, that the future advantages expected from Capt. Flinders's Perseverance and Activity in his pursuits, are likely to suffer a delay, owing to the state of the Investigator's hull, which will be surveyed as soon as possible. His Excellency having given Captain Flinders Permission to take Eleven Seamen, Prisoners, on a Provisional Emancipation, we are happy to state, from Captain Flinders's authority, that their conduct has given him and his Officers great satisfaction; especially that of Francis Smith, who received a Free Pardon on the ship's anchoring in the Cove.
At day-light yesterday morning sailed His Majesty's armed Tender Lady Nelson, Lieut. Courtoys Commander, for Risdon Cove, Van Diemen's Land. On board that Vessel were embarked, John Bowen, Esq. appointed to command and superintend the settlement in-tended to be formed at that place; also, Mr. Jacob Mountgarrett, appointed Surgeon, with Three Privates, Ten Male, and Six Female Prisoners. The Porpoise was also to sail on the same service, with the remainder of the Soldiers, Settlers, Prison-ers, Provisions, and Stores; but the decayed state of the Investigator requires the Commander of the Porpoise being on the survey of that ship, which, when completed, the Porpoise will sail for the above destination.
SHIP NEWS. (1803, June 12 - Sunday). The Sydney Gazette and New South Wales Advertiser (NSW : 1803 - 1842), p. 4. Retrieved from http://nla.gov.au/nla.news-article625626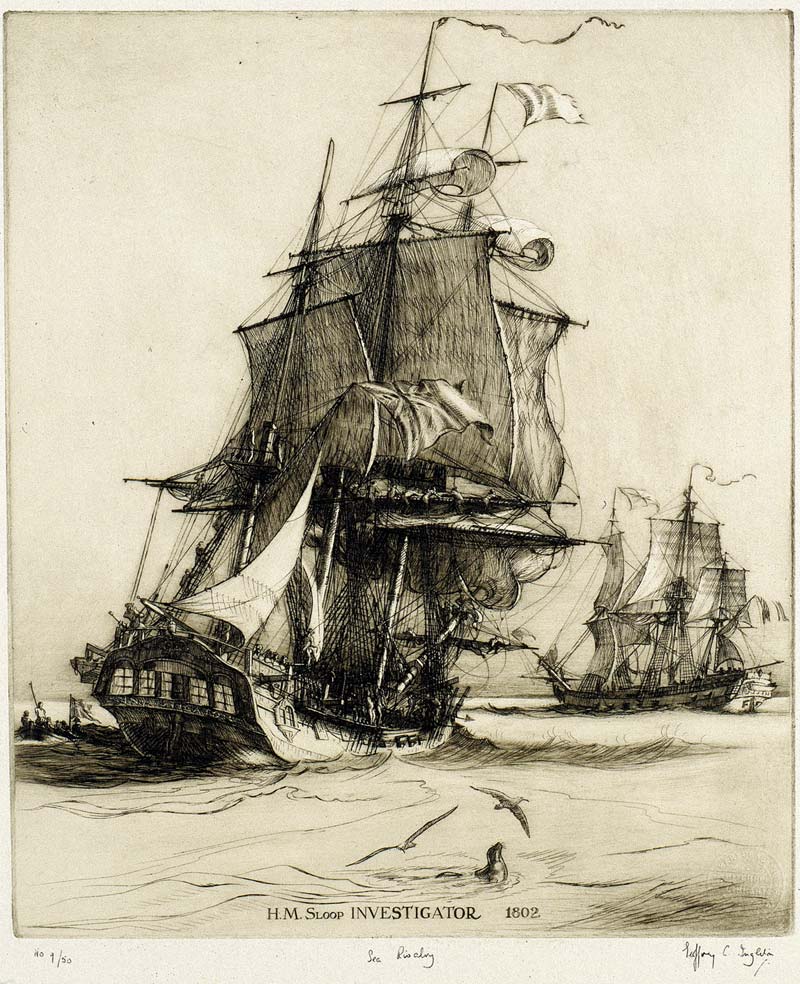 HM Sloop Investigator: etching by Geoffrey Ingleton, 1937, courtesy State Library of New South Wales

COPY of a LETTER FROM MATTHEW FLINDERS, ESQ
COMMANDER OF HIS MAJESTY'S SLOOP INVESTIGATOR, TO HIS EXCELLENCY THE GOVERNOR.
" H. M. S. INVESTIGATOR,
June 10, 1803.
" SIR,
"Judging that it may be very useful to Ships bound to India from this Port to know that the TORRES' STRAIT is both practicable, and may be expeditiously made, I have to inform Your EXCELLENCY, that in His Majesty's Sloop under my Command I safely passed from the South Sea to the Indian Ocean by it in Three days, lying at anchor each night, in Tolerable safety. It is not in my power at present to furnish Your Excellency with a Survey, or with so much Information concerning this important Passage as I hope hereafter to do; but judging that such Information as we have collected may be of some immediate advantage, I inclose the heads of it under the form of Directions to a Vessel wishing to try the Passage and I have the honour to be
"Your Excellency's most obedient Servant,
" MATTHEW FLINDERS."
HIS EXCELLENCY GOVERNOR KING, &c. &c,
SOME DIRECTIONS FOR SAILING THROUGH TORRES' STRAITS.
Small reefs having been seen and many others probably lying some distance to the eastward of the Strait, it is necessary to run cautiously from the eastward for a day or two, before making the body of the reefs. Enter them by a Passage in latitude 9° 18' South, and longitude 145° 6' East; and which, according to the Pandora's Chart, is 3 leagues wide. Steer for Murray's Island, which lies in 9° 53' South, and 144° 18' East, and may be seen at from 6 to 10 leagues distance ; but as there is a Reef to the East-ward of the Island, it will be necessary to go round this. The Investigator passed to the North side, approaching the island from the North-East ; but it would be more direct to pass on the south side of the Reef, should it be equally free from danger. Pass on the North side of Murray's Island, and steer as straight for the North-eastern most of the Prince of Wales Islands in 10° 31' South, as the Reefs will allow ; a ship will, however, be obliged to run four or five leagues on a more Westerly course before this can be done, sometimes over strong ripplings of tide, and through Passages of not more than a mile in width. We were at first very cautious of these ripplings, but afterwards paid them little attention when the water was not dis-coloured. On making the Prince of Wales Islands, pass close to their North ends in 10° 31' leaving a Reef which is dry at low water, on the starboard hand ; Booby Isle, which is low and white will then be seen to the W. S. W. ; and except the two Reefs in Captain Cook's Chart, lying to the North-westward, I know of nothing afterwards to prevent a ship from steering directly towards Timor.
During the passage through the Strait, a trusty Officer at the mast-head should direct the ship's course ; the lead should be kept going, and in the first part of the passage a boat should go ahead with sounding signals, the ship following at an easy rate. At least two hours before dark, look out for an Island or Reef, under the lee of which the ship may be each night at anchor ; Murray's Island will usually be one of these, but it is necessary to be guarded against the Natives who appear to be numerous and warlike.
With these precautions I judge that a ship will pass from the South Sea, through Torres' Strait in Two, Three, or Four days, any time between the first of April and the end of October ; and it is likely she might pass the contrary way in as short a time, from the middle of November to the end February; but for this I know of precedent.
MATTHEW FLINDERS.
H.M.S. INVESTIGATOR,
JUNE 10, 1803.
SOME DIRECTIONS FOR SAILING THROUGH TORRES' STRAITS. (1803, June 12). The Sydney Gazette and New South Wales Advertiser (NSW : 1803 - 1842), p. 4. Retrieved from http://nla.gov.au/nla.news-article625625
On Wednesday last His Majesty's Ship Porpoise hauled along-side the Investigator at the New Moorings, when Mr. SCOTT was Superseded at his own Request in the Command of the Porpoise; and Lieut. FOWLER, of the Investigator, was appointed to command her. Captain MATTHEW FLINDERS put the Investigator out of Commission, by discharging most of that Ship's Crew into the Porpoise, for whom room was made by the greater part of the Porpoise's People being Discharged the Service at their own Request ; Seventeen of whom immediately shipped on board the Bridgewater ; and Five of those who come from England in the Porpoise were allowed to become Settlers, on the same Conditions as the Reduced Soldiers of the New South Wales Corps.
The Porpoise is now Fitting for her Voyage to England, and will probably sail about the 5th of next Month.
Dr. BROWN, Naturalist; Mr. BAUER, Natural History Painter; and Mr. ALLEN, Miner to the Voyage of Discovery the Investigator was employed on, remain in the Colony, until it is determined whether another Ship is sent to complete the Object of the Investigator's Voyage. SYDNEY. (1803, July 24). The Sydney Gazette and New South Wales Advertiser (NSW : 1803 - 1842), p. 2. Retrieved from http://nla.gov.au/nla.news-article625689
POSTSCRIPT.
CAPTAIN FLINDERS, late Commander of His Majesty's Sloop Investigator, and Mr. PARK, Commander of the Ship Cato, arrived at Government House at half past 3 in the Afternoon of the 8th Instant, with the following disgreeable Intelligence, as communicated in the following LETTER to His EXCELLENCY.
Sydney, New South Wales,
Sept. 9, 1803.
"SIR,
"I have to inform you of my arrival here yesterday, in a Six-oar'd Cutter belonging to His Majesty's Armed Vessel PORPOISE, commanded by Lieut. FOWLER; which Ship, I am sorry to state to Your Excellency, I left on shore upon a Coral Reef, without any prospect of her being saved, in Latitude 22° 11' South, and Longitude 155° 13' East, being 196 miles to the N. 38° E. from Sandy Cape, and 729 miles from this Port : The Ship CATO, which was in Company, is entirely lost upon the same Reef, and broken to pieces without any thing having been saved from her ; but the crew, with the exception of Three, are with the Whole of the Officers, Crew, and Passengers of the Porpoise, upon a small Sand bank near the Wrecks, with sufficient Provisions and Water saved from the Porpoise to subsist the whole, amounting to 80 Men, for Three Months.
"Accompanied by the Commander of the Cato, Mr. JOHN PARK, and Twelve Men, I left Wreck Reef in the Cutter with Three Weeks' Provisions, on Friday, August 26th, in the morning, and on the 28th in the evening made the Land near Indian Head ; from whence I kept the coast on board to this place.
I cannot state the Extent of Wreck Reef to the Eastward, but a Bank is visible in that direction six or seven miles from the Wrecks. In a West direction we rowed along the Reef twelve miles, but saw no other dangers in the Passage towards Sandy Cape.---There are several Passages through the Reef, and Anchorage in from 15 to 22 fathoms upon a sandy bottom, the Flag-staff upon Wreck-reef Bank bearing South-East to South-South-West, distant from three quarters to one-and-quarter mile.
"After the above Statement it is unnecessary for me to make Application to Your Excellency to furnish me with the means of Relieving the Crews of the two Ships from the precarious situation in which they are placed, since your Humanity and former un-remitting Attention to the Investigator and Porpoise are Sureties that the earliest and most effectual means will be taken, either to bring them back to this Port, or to send them and myself onward towards England.
"I inclose to Your Excellency a Letter from Lieut. Fowler upon the occasion ; and as he refers to me for the Particulars of the Wreck, an Account thereof is also inclosed.
I think it proper to notice to Your Excellency, that the great exertions of Lieut. Fowler and his Officers and Company, as well the Passengers belonging to the Investigator in saving His Majesty's Stores, have been very praiseworthy; and I judge that the precautions that were taken will exonerate the Commander of the Porpoise from the blame that might otherwise be attached to the Loss of His Majesty's Armed Vessel.
I have the honour to be
Your Excellency's Obedient humble Servant,
"MATTHEW FLINDERS."
*** We hope to state the Particulars of this untoward Event in our next Week's Paper.
POSTSCRIPT. (1803, September 11). The Sydney Gazette and New South Wales Advertiser (NSW : 1803 - 1842), p. 4. Retrieved from http://nla.gov.au/nla.news-article625779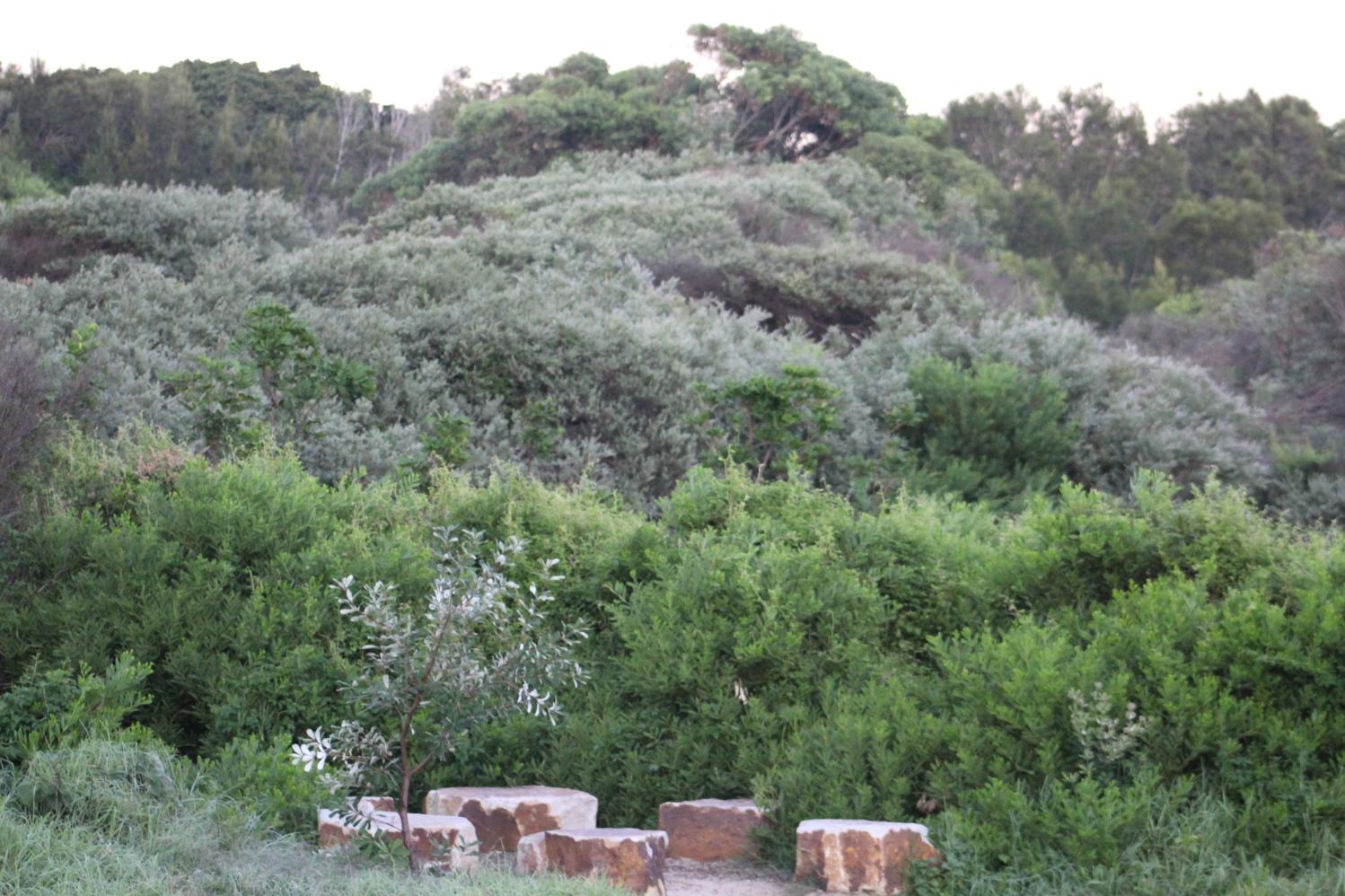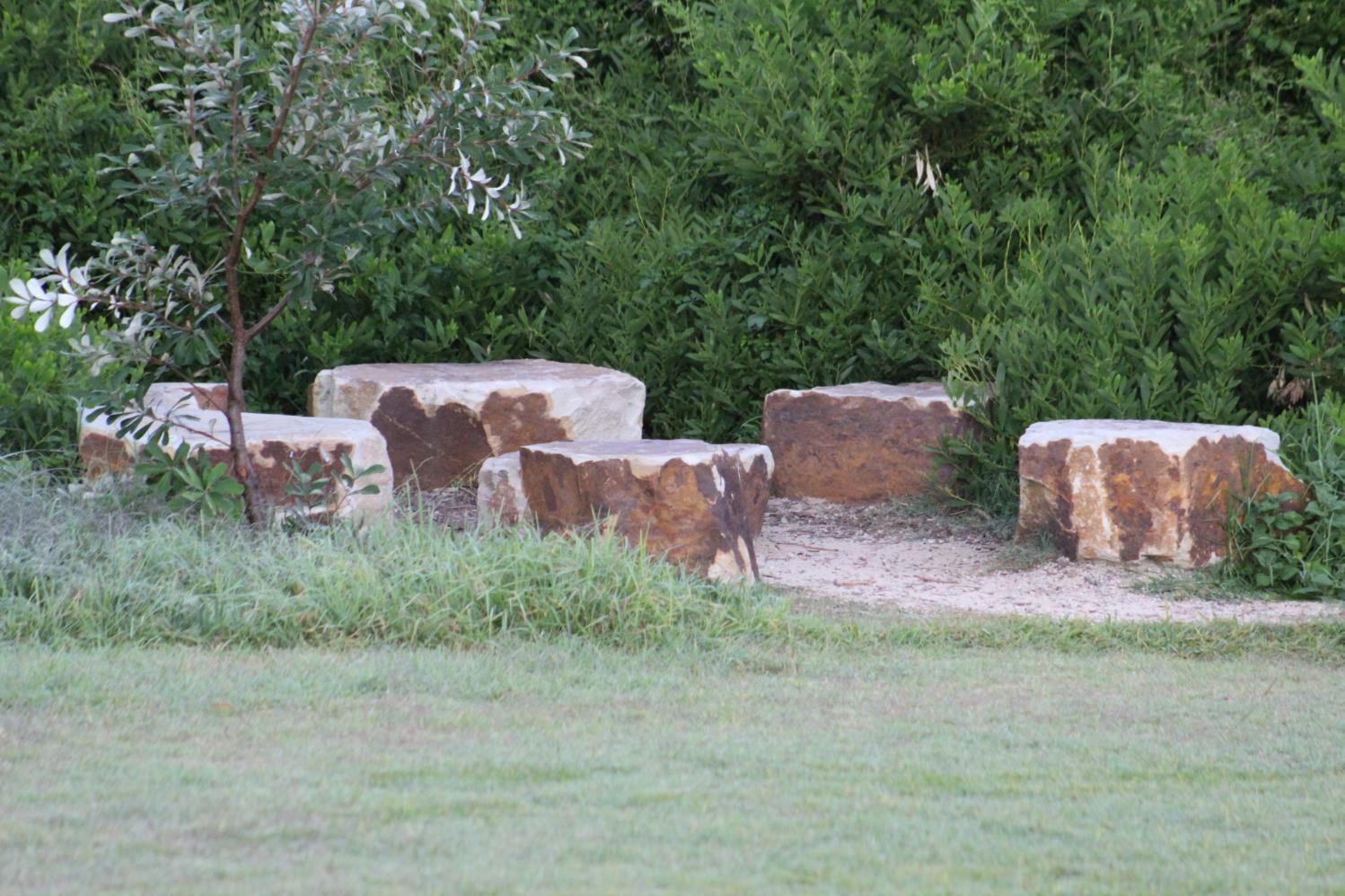 Perth - Garden City Shows Its Spring Creations
From the Film Australia Collection.
Made by the National Film Board 1957
. Directed by Jack S Allan. A walk around King's Park in Perth, looking at the spring flowers.
Cuts To Hospital System A Disaster For NSW Hospitals
AMA NSW President Dr Michael Bonning has slammed the NSW Government for announcing a Special Commission of Inquiry focused on cuts to hospital care.
The Minns Government has announced a Special Commission of Inquiry into health funding. The Special Commission follows on from a number of other reviews and inquiries announced by this government and in the wake of similar inquiries in past decades which have done little to improve the state's health system and in many cases the outcomes have been ignored by government."
In announcing the inquiry, Minister Park indicated that its focus would be on diverting funding and resourcing away from emergency care in our public hospital system.
Dr Bonning said "As a GP, I agree the health system needs to recognise the crisis in general practice. However, the primary responsibility of the NSW Government is to fund our public hospital services. Suggesting cuts to those services is dangerous and will harm patient care."
Minister Park also doubled down on his government's attacks on Visiting Medical Officers, continuing to compare them to locums despite being directly advised of the vital role of Visiting Medical Officers.
"The VMO arrangement is just a different way of paying people. Unlike locums, who fill short term gaps, VMOs usually have five-year contracts and usually take back-to-back contracts, meaning they are essential parts of communities for decades." Dr Bonning said.
"This inquiry, which is likely to cost $80-$100million, risks the NSW Health system's status as Australia's best performing hospital system, at a time when the state is struggling to keep doctors who are moving to other states with better conditions.''
"The NSW Health system and all who work in it showed incredible resilience and capacity to meet overwhelming challenges in response to the biggest health threat in a generation. They are the ones who know what to do so why not listen to them." Dr Bonning said.
"This is not what we need now. As the Commonwealth is negotiating the National Health Funding Agreement, the Minns Government should be standing up for NSW hospitals and demanding greater funding.''
On Thursday August 24 the NSW Government announced the creation of a new Special Commission of Inquiry tasked with conducting a review of healthcare funding in NSW.
The Inquiry will also be tasked with identifying opportunities to deliver higher quality, more timely, and more accessible patient-centred care.
On the recommendation of Premier Chris Minns, Her Excellency the Honourable Margaret Beazley AC KC, Governor of NSW, has issued Letters Patent that establish a Special Commission of Inquiry into healthcare funding to conduct a holistic review of the funding of health services in NSW.
Mr Richard Beasley SC has been appointed as Commissioner of the Inquiry and will deliver a final report to the Governor on or before 24 August 2024.
Mr Beasley is a highly regarded senior barrister and has previously worked as Senior Counsel Assisting the Special Commission of Inquiry into the Ruby Princess as well as being appointed as the Commissioner for two Local Government Inquiries.
Health expenditure in NSW takes up more than any other part of the NSW Budget.
This will be the first time that a detailed independent analysis of that expenditure and its correlation to health outcomes is examined.
As part of the comprehensive review, the Inquiry will examine:
the existing governance and accountability structure of NSW Health;
the way NSW Health funds health services delivered in public hospitals and community settings; and
strategies available to address escalating costs, limit wastage and identify areas of improvement in financial management.
While the Inquiry conducts its work the NSW Government will continue to focus on improving the services communities need and giving healthcare workers the recognition and support they deserve.
This announcement builds on the Government's commitment, in the lead up to the September budget, to prioritise budget repair to rebuild essential services in New South Wales.
Minister for Health and Regional Health Ryan Park said:
"Our government is committed to making the right policy and investment decisions. To do that, we need to understand the complex issues and challenges faced by essential services and workers.
"This inquiry is about taking a once in a generation look at how our health system is funded so we can ensure patients and our essential healthcare workers are getting the support they need.
"The purpose of the Inquiry is to help us determine what steps we need to take to move forward and how we can continue to deliver the essential health services our community deserves.
"I want to acknowledge the 178,000 staff who work tirelessly each and every day to provide the best care possible to their patients and consumers."
New Models Of Nursing Care Will Provide Solutions To The Ageing Population
The Intergenerational Report predicts that Australia's population is expected to climb to 39.8 million by 2060-61, a million more than the previous projections for 38.8 million released in 2021, and pass 40 million by 2063. Additionally, Australians are expected to live longer with life expectancies forecast to rise to 87 years for men and 89.5 years for women by 2062-63.
The number of people over 65 is set to double, and the number of Australians over 85 will triple, according to the report. It is expected Australians will remain healthier to an older age, and have fewer children, which is expected to bring long-term economic challenges as more people rely on government-funded services for longer.
This coalition of peak nursing organisations, representing over 400,000 nurses states that these predictions call for innovative models of care, to support this healthier ageing population. These new models will increase health literacy and enable people to age in place, and support and teach people skills to self-care to keep well and healthy, thus minimising the impact on acute health services.
Nurses already form the single largest group of health professionals working in primary health care in Australia, but currently are under-utilised and under-funded to work to full scope of practice. However, there is strong evidence significantly internationally and also in Australia to demonstrate the efficacy of nurses working in partnership with consumers to maximise their independence and to enable them to live healthy and productive lives in the community.
Models such as the Buurtzorg model of care, developed by a social enterprise in the Netherlands in 2006, involve small teams of nursing staff providing a range of personal, social and clinical care to people in their own homes in a particular neighbourhood.
The emphasis is on one or two staff working with each individual and their informal carers to access all the resources available in their social networks and neighbourhood to support them to be more independent. The nursing teams have a flat management structure, working in 'non-hierarchical self-managed' teams. This means they make all the clinical and operational decisions themselves.
Such models are proven to be both cost and health effective in a number of European countries, in the UK and in Canada, but to succeed in Australia would require a restructuring of funding models for primary health care. The peak nursing organisations are keen to continue their preliminary work with the Labor Government to progress innovative models of primary health care and funding.
Representatives from the Nursing Peaks have just attended the Northern Territory First Nations Primary Care Health Workforce Summit in Alice Springs this week, where the workforce is in dire straits.
Nationally in rural and remote areas there seem little relief in sight to improve workforce numbers. Sadly, we have recently seen five nurse practitioners sacked in Doomadgee in favour of employing doctors. The situation there had moved beyond serious. Those doctors never arrived, leaving the predominantly First Nations community exposed with no primary health care services. The Nursing Peaks are questioning whether our Government will allow this to continue.
Karen Booth, President of Australian Primary Health Care Nurses Association (APNA) says…'The population is growing whilst GP numbers are dropping, and health care is becoming harder to access. We need to forward focus and think smart about how we can maintain health services in primary care and keep people health and well. We need innovation in the types and models of care that use all the skills of our highly trained health care teams. There are already very successful models of care using nurses and nurse practitioners to run preventive health clinics and clinics for people with chronic health issues keeping them on track with their health and out of hospital. Registered Nurse prescribing would augment team care by giving patients immediate access to their regular medications, most importantly when they can't access the doctor. Many people will seek health care, but they don't always need medical care, so we need to look at how we meet their health needs and conserve doctor care for those more acute problems. We welcome to new Scope of Practice Review
We need to think big picture and better utilise the skills of allied health professionals, pharmacists and community based paramedics to meet immediate non life-threatening health needs and keep people out of hospital'
Leanne Boase, CEO of Australian College of Nurse Practitioners (ACNP) says…'The ACNP is ready to work on the upcoming scope of practice review, ensuring a forward focus on access to quality health care. Nurses represent the majority of the health workforce, are underutilised in Australia, and need to be highly valued and supported as skilled health care professionals now and into the future. As part of that health workforce, Nurse Practitioners and registered nurses working in advanced practice roles must be fully enabled to work, utilising all of their knowledge, expertise and skills to improve health outcomes. Existing barriers to practice must be removed in the interests of better health, and as highlighted in the Intergenerational report, our demand for health care will only increase. It makes no sense to continue to underutilise our greatest resources in health care.'
Annie Butler, National Secretary Australian Nursing and Midwifery Federation (ANMF) says… 'The ANMF welcomes the Federal Government's scope of practice review, Unleashing the Potential of our Health Workforce, a recommendation of the Strengthening Medicare Taskforce, which must achieve its aim – to ensure all health professionals are full utilised. The Review will determine how health practitioners can be supported to work to the full extent of their skills and training, which will lead to greater satisfaction for those practitioners and, most importantly, better health outcomes for our communities.
Nurses and midwives, who comprise the majority of the healthcare workforce, have the capacity, expertise, and education to vastly improve health equity and access for people living in all areas of Australia. The review needs to recognise this and that nurse and midwife-led models of care are effective, feasible, appropriate, and cost-efficient.
The Review also needs to address the barriers that currently prevent nurses and midwives from working to their full scope and identify the policy and funding measures needed to ensure nurses and midwives, and all health practitioners, are utilised most effectively. Government must then implement these measures to guarantee a future healthy Australia. '
Maintaining Stable Weight Increases Longevity Among Older Women
Reaching the age of 90, 95 or 100, known as exceptional longevity, was more likely for women who maintained their body weight after age 60, according to a multi-institutional study led by University of California San Diego. Older women who sustained a stable weight were 1.2 to 2 times more likely to achieve longevity compared to those who experience a weigh loss of 5 percent or more.
Reporting in the Aug. 29, 2023 online issue of the Journal of Gerontology: Medical Sciences, researchers investigated the associations of weight changes later in life with exceptional longevity among 54,437 women who enrolled in the Women's Health Initiative, a prospective study investigating causes of chronic diseases among postmenopausal women. Throughout the follow up period, 30,647, or 56 percent of the participants, survived to the age of 90 or beyond.
Women who lost at least 5 percent weight were less likely to achieve longevity compared to those who achieved stable weight. For example, women who unintentionally lost weight were 51 percent less likely to survive to the age of 90. However, gaining 5 percent or more weight, compared to stable weight, was not associated with exceptional longevity.
"It is very common for older women in the United States to experience overweight or obesity with a body mass index range of 25 to 35. Our findings support stable weight as a goal for longevity in older women," said first author Aladdin H. Shadyab, Ph.D., M.P.H., associate professor at the Herbert Wertheim School of Public Health and Human Longevity Science at UC San Diego.
"If aging women find themselves losing weight when they are not trying to lose weight, this could be a warning sign of ill health and a predictor of decreased longevity."
The findings suggest that general recommendations for weight loss in older women may not help them live longer. Nevertheless, the authors caution that women should heed medical advice if moderate weight loss is recommended to improve their health or quality of life.
The data expands on the growing research linking the relationship between weight change and mortality. Notably, this is the first large study to examine weight change later in life and its relation to exceptional longevity.
Aladdin H Shadyab, JoAnn E Manson, Matthew A Allison, Deepika Laddu, Sylvia Wassertheil-Smoller, Linda Van Horn, Robert A Wild, Hailey R Banack, Fred K Tabung, Bernhard Haring, Yangbo Sun, Erin S LeBlanc, Jean Wactawski-Wende, Meryl S LeBoff, Michelle J Naughton, Juhua Luo, Peter F Schnatz, Ginny Natale, Robert J Ostfeld, Andrea Z LaCroix.
Association of Later-Life Weight Changes With Survival to Ages 90, 95, and 100: The Women's Health Initiative.
The Journals of Gerontology: Series A, 2023; DOI:
10.1093/gerona/glad177
Concessions Now Available To Pensioners For Council Rates
Eligible pensioners across NSW can now apply for a rebate on their council rates to help with the rising cost of living.
An annual concession of up to $250 per property is available to pensioners for ordinary rates and domestic waste charges.
A further rebate of up to $87.50 is available for annual water rates and up to $87.50 for annual sewerage rates, where councils provide those services.
The NSW Government funds 55 per cent of the pensioner rebate, while councils pay the remaining 45 per cent. The Government's share of the funding is provided to councils, which administer the entire rebate to eligible ratepayers.
Eligibility for the pensioner concessions is determined in accordance with the Australian Government's policies on pensioner eligibility and income thresholds.
A range of further savings and support is available from the Government to help ease the cost of living for NSW pensioners.
Applications for payment of the Pensioner Concession Subsidy to local councils are now open. Councils have until Friday 6 October 2023 to submit their claims covering concessions provided to pensioners for the 2023-24 year.
Minister for Local Government Ron Hoenig said:
"The NSW Government understands people are doing it tough right now, with pensioners especially vulnerable to rising cost of living.
"The rate rebates provided each year by the Government and councils are an important relief measure to help ease the financial burden of day to day living expenses for pensioners.
"Councils also have the discretion to provide and fund further rebates for pensioners should they wish to do so.
"I encourage councils to submit their concession subsidy forms to the Office of Local Government before the October deadline and take full advantage of the funding available."
Wanderers Walking Monthly Walk - September: Warriewood Valley
Wednesday, 6 September 2023 - 09:30 am to 02:00 pm
Warriewood Valley. Easy walk.
Meet at 9.30am, Pittwater RSL Club,
Foley St Mona Vale Car Park. Lunch at RSL Club optional. Easy walk.
Please contact Alice 0418 425 518 to confirm your attendance.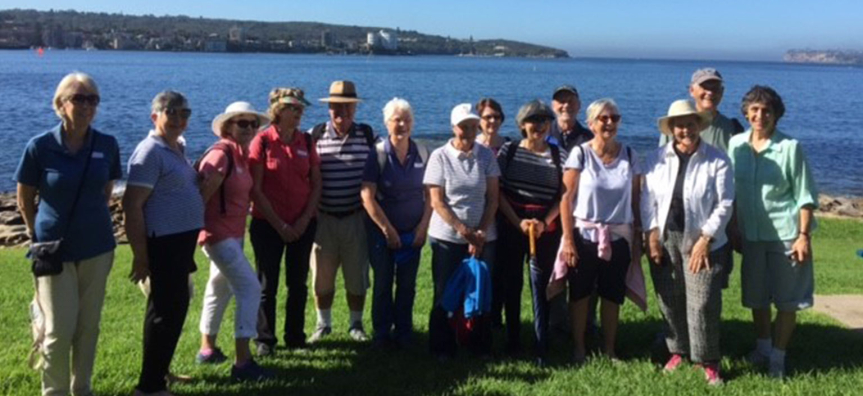 Pittwater-Narrabeen Parkinson's Support Group
The purpose of our group is to support seniors (55yrs +) living with Parkinson's, their carers, relatives and those who have lost a partner to Parkinson's, who live on the northern beaches of Sydney.
This support Group has been meeting for around 30 years on the Northern Beaches. Our meetings aim to help reduce the social isolation, and increase community connectedness for our members. Through guest speakers, discussions, and group activities, our meetings will support and promote mental health, healthy lifestyles and well-being.
Our Facebook webpage will be used to store resources and links, and provide another way to safely keep in touch, for those who want to use Facebook. We also have a website that is regularly updated
https://wheresdot.wixsite.com/nbpdsupportgroup
We meet regularly and due to Covid we have been meeting at Jamieson Park, The Esplanade, Narrabeen.
Over 75s Are Being Urged To Get Another Covid Booster Dose
The primary aim of COVID-19 vaccination continues to be to reduce the risk of serious illness and death. This is particularly important for older adults and those with risk factors for severe disease. ATAGI last issued recommendations regarding a 2023 dose of COVID-19 vaccine in February 2023.
Covid cases are still being recorded in the community. The latest NSW Health statistics
record 1,917 have been reported this week, 612 people are in hospital and 14 in ICU
from the disease. A further
15 lives have been lost
in the last seven days to the disease. The week before records state a further 2,197 new cases for NSW.
There have been
304 new cases in the Northern Sydney Health District
, with
87 of these stemming from the NB LGA.
The ATAGI advice released on Friday September 1 provides guidance on who should consider receiving an additional dose of a COVID-19 vaccine in 2023, recognising that older age remains the strongest risk factor for severe COVID-19 disease.
This updated advice also reflects that much of the population, particularly younger individuals with no other medical conditions, are currently well-protected against severe disease from COVID-19 from a combination of their previous vaccinations (including those who have already received a 2023 dose) and additional immunity gained from a previous infection.
ATAGI recommends that all adults aged ≥ 75 years should receive an additional 2023 COVID-19 vaccine dose if 6 months have passed since their last dose.
ATAGI advises the following groups should consider an additional 2023 COVID-19 vaccine dose if 6 months have passed since their last dose, after discussion with their healthcare provider:
All adults aged 65 to 74 years, and/or
Adults aged 18 to 64 years with severe immunocompromise.
Within the above groups, an additional 2023 COVID-19 vaccine is likely to be of most benefit for people who:

Have no known history of SARS-CoV-2 infection (and therefore are unlikely to have protection from hybrid immunity),
Have medical comorbidities that increase their risk of severe COVID-19, or disability with significant or complex health needs, or
Reside in a residential aged care facility.
ATAGI continues to encourage all adults who were recommended to have a COVID-19 vaccine dose in February 2023, and who have not yet had one, to receive a vaccine dose as soon as possible.
For younger people or older adults without severe immunocompromise who have already had a dose in 2023, no further doses are currently recommended. Their baseline risk of severe illness is low if they have already been vaccinated, and particularly if they have also had prior infection.1 Therefore a further 2023 dose will offer little additional benefit even if it has been more than 6 months since their last dose.
ATAGI continues to note that while there is minimal benefit from having a COVID-19 vaccine dose too soon after infection, current SARS-CoV-2 testing rates have dropped significantly, so from a practical perspective it is challenging for many individuals to know if or when they last had an infection. Where previous infection details are unknown, it is appropriate to proceed with a first 2023 dose, and an additional dose for eligible people outlined in this update.
A person may be vaccinated earlier than the recommended 6-month interval where considered appropriate, such as before starting an immunosuppressant, before overseas travel or if someone cannot reschedule vaccination easily (such as in an outreach or inreach vaccination program).
There are no additional safety concerns relating to the use of additional doses in older adults and people at high risk of severe SARS CoV-2.
Federal Health Minister Mark Butler said on Friday, "The latest advice from our vaccination experts is that, if you're aged 75 or older and it's been at least six months since your last COVID-19 vaccine dose, it's time to top up your protections with an additional dose.
"And if you're aged 65 to 74, or 18 to 64 and are severely immunocompromised, you should also consider the additional dose in consultations with your healthcare provider.
"For other people who were advised to get a 2023 booster but haven't had one, it's not too late to come forward and get one.
"It is really important people remember COVID-19 is still with us, so I encourage people to keep following the vaccination advice of the experts on the Australian Technical Advisory Group on Immunisation."
You can get a COVID-19 vaccination, including booster doses, at locations across NSW including GPs and pharmacies.
The healthdirect Service Finder is an easy way to find and book a COVID-19 vaccine appointment online.
For help to make a COVID-19 vaccination appointment, you can call the National Coronavirus Helpline on 1800 020 080
. Free in-language assistance is available (menu option 8).
Or, you can SMS 'Hey Eva' to the Easy Vaccine Access (EVA) call back service on 0481 611 382 from 7am to 10pm, 7 days a week and be supported to book your vaccination appointment.
Big Tobacco & Social Media Receive Dirty Ashtray & Exploding Vape Awards
British American Tobacco (BAT) and Meta have been dishonourably distinguished with a Dirty Ashtray award and the inaugural Exploding Vape award at a ceremony in Perth this morning.
Presented by the Australian Medical Association (AMA) and the Australian Council on Smoking and Health (ACOSH), the annual awards are designed to spotlight industry and organisations which undermine Australia's tobacco and vaping control strategies.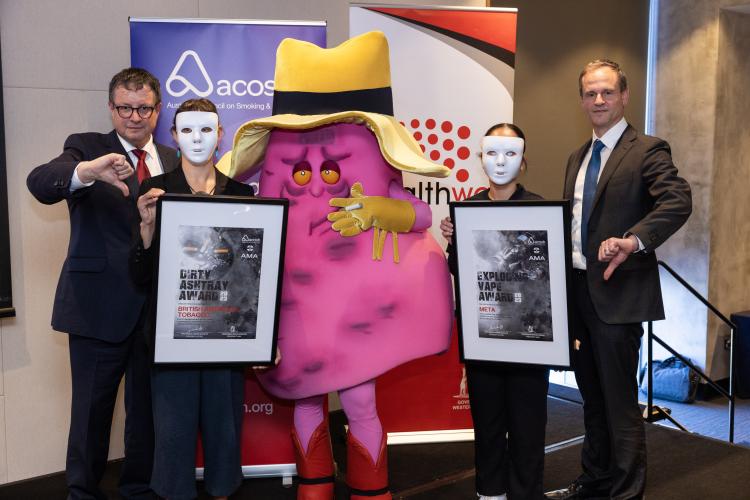 British American Tobacco, the force behind Responsible Vaping Australia (RVA), received its award for initiating and financing a concerted astroturf
*
campaign to undermine public health policy on vaping in Australia.
Meta, the owners of Facebook, Instagram, Threads and WhatsApp, won its award for failing to enforce its own policy which bans the promotion of tobacco or nicotine products on its platforms.
ACOSH Co-CEO Laura Hunter said RVA is a front for British American Tobacco which wants vapes available in retail settings.
"BAT, through the RVA, pretends to be concerned about the black market in e-cigarettes and the rise in youth vaping.
"Hiding behind RVA, BAT has lobbied governments and co-opted various community sectors and organisations who may be unaware big tobacco is behind their astroturf lobby campaign. For this reason they are the worthy winners of the 2023 Dirty Ashtray Award.
"The inaugural 'Exploding Vape Award' exposes those who support and further the message of the tobacco industry. Meta has an unparalleled reach across the virtual world, and with it, enormous power to influence.
"In a policy proudly displayed on its website, Meta expressly commits to disallow e-cigarette advertising or promotion on its platforms. It only takes a few seconds to see this is not being enforced.
"Meta's platforms are being used to promote the use and sale of e-cigarettes, and making them easily accessible to a younger and younger audience," Ms Hunter said.
AMA President Professor Robson said the government had taken important steps to ban nicotine vaping products, and only allow access to them with a doctors' prescription.
"Tobacco remains the leading preventable cause of death and disease in Australia, while the evidence of health threats from e-cigarettes continues to grow, hooking younger generations onto an addictive product.
"Big tobacco is still in big business and we saw its hand attempt to undermine the TGA's recent vaping reform consultation. Hundreds of individual submissions parroted text from an astroturf campaign.
"The dirty ashtray and exploding vape awards illustrate the need to address unregulated advertising of nicotine products on social media and stop tobacco industry players from funding political and lobby groups.
"We in health, and our colleagues in tobacco control, stand behind the government in their rollout of new tobacco and vaping reforms for the sake of the health of all Australians," Professor Robson said.
Over one hundred representatives from the public health coalition fighting to reduce smoking and vaping in Australia attended the breakfast and were joined by Health and Aged Care minister, Mark Butler, and his state counterpart Amber Jade Sanderson. Minister Butler spoke about the government's next steps for tobacco control legislation.
*
The World Health Organization defines astroturfing as the faking of a grassroots movement which in reality is controlled by a hidden multinational company or organisation, in this case tobacco and vaping companies
Older People And Work: Stop The Intergenerational Wars And Start Improving Systems For Australians Of All Ages
Australia needs to harness the benefits of older people remaining in the workforce, but those discussions need to be focused on the benefit for older people, the economy and people of all ages rather than be set up to pit one generation against the other, COTA Australia says.
Patricia Sparrow, Chief Executive Officer of COTA Australia – the leading advocacy organisation for older Australians – says it's critical government and businesses don't fall into the trap of framing the challenges, including employment challenges, as intergenerational disputes but rather an opportunity to address ageism in Australia and look at systems changes that benefit all generations.
"In many cases, systemic ageism forces people out of the workforce and into retirement earlier than they want, which isn't just bad for older workers but is bad for every generation," Ms Sparrow said.
"There are huge personal benefits to being able to work as well as benefits to the economy that way, if older people choose to work longer.
"This shouldn't be about creating 'sticks' to force older people to work longer, it needs to be about 'carrots' by tackling the barriers that stop older people from working if they want to.
"Ageism is a key factor. We know that one in three recruiters say they won't hire an older person. When they are employed, both older and younger people report not feeling like their team leaders know how to manage people at either end of the age spectrum.
"Government and business must make training to tackle the systemic ageism in workplaces an immediate priority, starting with those involved in the recruitment process.
"The Federal Government's employment white paper is due to be released soon and we look forward to seeing how it intends to make sure older workers have choices and chances. If the Federal Government's employment plans don't include a plan to improve the rules and processes for age pensioners to work, it will be missing a big opportunity which will hurt every generation.
Ms Sparrow said looking at issues in silos also does everyone a disservice.
"Older people make a huge contribution to society in a myriad of ways, whether it's through childcare support, volunteering, or countless other means. We need to be looking at this intergenerational report as a springboard for policy reform in a range of areas that will improve the lives of older people and everyone else.
"By treating older Australians like a problem to be solved instead of people with valuable experience and expertise that can and should be shared, we're robbing every generation.
"We're an ageing and population, which is fantastic because we're living longer and healthier. That also obviously comes with its challenges, but framing those challenges as intergenerational disputes is simplistic, naive and doesn't do anyone any favours," Ms Sparrow said.
Act Now For A Dementia-Friendly Future This Dementia Action Week
Local councils, businesses and community organisations will be asked to consider the steps they can take to be more dementia-friendly during this year's Dementia Action Week (18 - 24 September).
The Dementia Action Week theme is 'Act Now for a Dementia-Friendly Future' – because communities that take action to become dementia-friendly have less fear and a greater understanding of dementia.
It also results in less stigma and discrimination, as well as more support for people living with dementia to live well in their communities for longer.
During Dementia Action Week, which includes World Alzheimer's Day on Thursday 21 September, Dementia Australia is encouraging communities to think about and ask people living with dementia, their families and carers what they need to help them live well.
While two-thirds of people with dementia live in the community, Dementia Australia research shows 81 per cent of people with a loved one living with dementia felt people in shops, cafes and restaurants treated people with dementia differently.
Dementia Australia CEO Maree McCabe AM said it was important for communities to be dementia-friendly, so people living with dementia could access the services, activities and spaces to which we are all entitled.
"So, ahead of Dementia Action Week, start thinking about the small steps you can take, to include people living with dementia and create a better experience for all in your community," Ms McCabe said.
Dementia Action Week is a major leadership, awareness and advocacy campaign led by Dementia Australia as the peak body for people living with dementia, their families and carers. In the coming weeks businesses and local councils will have access to a digital toolkit full of resources with information on how they can act now to make their organisation more dementia-friendly.
Dementia Australia is the source of trusted information, education and services for the estimated more than 400,000 Australians living with dementia, and the more than 1.5 million people involved in their care. We advocate for positive change and support vital research. We are here to support people impacted by dementia, and to enable them to live as well as possible. No matter how you are impacted by dementia or who you are, we are here for you.
For support, please contact the National Dementia Helpline on 1800 100 500. An interpreter service is available. The National Dementia Helpline is funded by the Australian Government. People looking for information can also visit
dementia.org.au
A 'Mini-Brain' Traces The Link Between Concussion And Alzheimer's Disease
How much time elapses between a blow to the head and the start of damage associated with Alzheimer's disease?
A device that makes it possible to track the effects of concussive force on a functioning cluster of brain cells suggests the answer is in hours. The "traumatic brain injury (TBI) on a chip" being developed at Purdue University opens a window into a cause and effect that announces itself with the passage of decades but is exceedingly difficult to trace back to its origins.
"We're basically creating a miniature brain that we can hit and then study," said Riyi Shi, lead researcher and the Mari Hulman George Endowed Professor of Applied Neuroscience in Purdue University's College of Veterinary Medicine. "We know there's a link between TBI and Alzheimer's; that's well established in clinical observation. But teasing out the basic essential pathway is not easy. With the TBI on a chip, we're able to test a lot of hypotheses that would be very difficult to do in living animals."
In a study recently published in Lab on a Chip, a research team led by Shi subjected functioning clusters of cultured neurons from embryonic mice to three blows of 200 g-force, each approximating the higher end of what a football player receives in a single hit. The trauma leads to an immediate surge in production of acrolein -- a molecule associated with oxidative stress and neurodegenerative disease -- and a rise in misfolded clumps of the protein amyloid beta 42 (AB42), which is found in masses called plaques in the brains of people with Alzheimer's disease. Additional experiments traced the links between impact, acrolein and AB42.
The device can also be used to test possible therapeutics, including drugs known to reduce acrolein levels. In the current study, Shi's team used the device to show that the drug hydralazine, a known acrolein scavenger that is approved by the U.S. Food and Drug Administration for lowering blood pressure, reduces the amount of acrolein and levels of misfolded AB42 produced in the cluster of neurons after a hit. Shi, who has a long history of studying neurodegenerative disease, acrolein and hydralazine, said the TBI on a chip enabled a finding he's sought over two decades of study.
"Now that we know what's happening, is there something we can do about it? And the answer is yes," said Shi, who is also a member of the Purdue Institute for Integrative Neuroscience. "Acrolein is time-dependent; the longer it's there, the more AB42 aggregation it will cause. Here we show that if we lower acrolein with this drug, we can lower inflammation and AB42 aggregation."
The device, custom-fabricated at the Purdue Center for Paralysis Research, uses a pendulum to deliver a specific g-force to a small chamber housing a cluster of a quarter million neurons supported by a bed of nutrients. A microelectronic array embedded in the chamber measures the electrical activity of the neurons, which will sustain functional firing patterns for several weeks, while a clear viewing port allows microscopic observation of the neurons. Researchers remove the cluster of neurons from the chamber at intervals to take specific biochemical measurements.
"There's several unique things that we do here, but one of the biggest is that you can hit this chip without damaging it, so you can give an impact to a live model and continue to study it," Shi said.
Shi began working on the device in graduate school, incorporating over the course of several decades features that make it possible to study the aftereffects of an initial blow. A 2022 paper in Nature Scientific Reports used the device to show the surge in acrolein that occurs after a hit, and Shi said the most recent findings hint at the power of the model.
"Thanks to this device, people should know that when you get a concussion, you don't have 10 years before you will see damage," Shi said. "The clock starts ticking immediately, and if we want to do something about it, we need to act quickly."
Within the first 24 hours after a hit, results show elevated levels of acrolein in the neuron clusters and a 350% increase in production of misfolded AB42. Shi said acrolein deforms normal AB42 by binding to sections of the protein that contribute to structural stability. Indeed, when the team conducted a simple experiment by combining large amounts of acrolein with normal purified AB42 suspended in fluid, they found elevated levels of misfolded AB42. The properly folded protein is sufficiently fragile that even subjecting normal purified AB42 in fluid (without acrolein) to an impact was enough to provoke misfolding.
"This amyloid beta pathology started within hours, maybe immediately. That's never been heard of," Shi said. "It's like attacking the weight-bearing stud in a house wall. If you break that stud, of course the house is going to fall down."
.
Moving forward, Shi said, he may be able to incorporate multiple additional features, which would allow the measurements of minute forces that cells experience during the blow, and biochemical testing -- like checking levels of acrolein -- without removing cells from the chamber.
Edmond A. Rogers, Timothy Beauclair, Jhon Martinez, Shatha J. Mufti, David Kim, Siyuan Sun, Rachel L. Stingel, Alexandra M. Dieterly, Nikita Krishnan, Jennifer Crodian, Riyi Shi.
The contribution of initial concussive forces and resulting acrolein surge to β-amyloid accumulation and functional alterations in neuronal networks using a TBI-on-a-chip model.
Lab on a Chip, 2023; 23 (15): 3388 DOI:
10.1039/D3LC00248A
Drug That Targets Scar-Like Tissue In Tumours Shows Promise For Aggressive Pancreatic Cancer: Garvan Institute
Findings from the Garvan Institute of Medical Research reveal a new Australian drug that targets scar-like 'fibrotic' tissue within tumours shows promise for treating pancreatic ductal adenocarcinoma, one of the most aggressive forms of pancreatic cancer with a five-year survival rate of less than 10%.
The research in mouse models showed that when given in combination with chemotherapy, the drug PXS-5505 increased survival time by more than 35%, compared to chemotherapy treatment alone.
"The preclinical validation of this first-in-class anti-fibrotic drug marks a major milestone in our quest to overcome the significant challenges in treating pancreatic cancer and brings hope to patients and their families," says Associate Professor Thomas Cox, head of the Matrix & Metastasis Lab at Garvan and senior author of the study, published in the journal Nature Cancer.
Potential to increase cancer survival
Pancreatic cancer is often diagnosed at an advanced stage, which means that chemotherapy is often the only treatment option available. Many pancreatic cancers develop chemotherapy resistance soon after treatment starts, which contributes to the poor survival of patients. Part of this resistance is driven by tumour fibrosis -- the formation of a mesh of scar tissue-like collagen -- within and around pancreatic tumours that in turn reduces the effectiveness of chemotherapy drugs.
The new drug PXS-5505, developed by Sydney-based pharmaceutical research company Pharmaxis (ASX: PXS) and currently in Phase II clinical trials for the treatment of bone marrow cancer, works by blocking a family of enzymes that are critical for the deposition of collagen into the fibrotic tissue around tumours.
In collaboration with Pharmaxis, Garvan researchers found that the drug significantly reduced fibrosis in pancreatic tumours in mouse models.
The combination therapy also substantially reduced the spread of the cancer to other organs, such as the liver, by 45%.
"PXS-5505 returns the tumour microenvironment to a more 'normal' state by reducing fibrosis and decreasing tumour stiffness," explains Dr Jessica Chitty, Senior Research Officer at Garvan and first author of the study. "This allows chemotherapy drugs to penetrate the tumours more easily, work more effectively, and destroy more cancer cells."
"PXS-5505 shows real potential to improve chemotherapy for patients," says Associate Professor Cox. "We are now in the process of progressing this work toward clinical trials that will evaluate this promising drug combination approach for pancreatic cancer patients."
"Pharmaxis has already seen very promising early results in a Phase II trial with patients that have the bone marrow cancer myelofibrosis," commented Gary Phillips, CEO of Pharmaxis. "This groundbreaking research stems from a long collaboration with the team of high calibre researchers at the Garvan Institute and provides exciting new evidence that PXS-5505 may also have a role as a therapy to improve the effect of current chemotherapy drugs in solid tumours like pancreatic cancer and extending the life of patients."
Jessica L. Chitty, Michelle Yam, Lara Perryman, Amelia L. Parker, Joanna N. Skhinas, Yordanos F. I. Setargew, Ellie T. Y. Mok, Emmi Tran, Rhiannon D. Grant, Sharissa L. Latham, Brooke A. Pereira, Shona C. Ritchie, Kendelle J. Murphy, Michael Trpceski, Alison D. Findlay, Pauline Melenec, Elysse C. Filipe, Audrey Nadalini, Sipiththa Velayuthar, Gretel Major, Kaitlin Wyllie, Michael Papanicolaou, Shivanjali Ratnaseelan, Phoebe A. Phillips, George Sharbeen, Janet Youkhana, Alice Russo, Antonia Blackwell, Jordan F. Hastings, Morghan C. Lucas, Cecilia R. Chambers, Daniel A. Reed, Janett Stoehr, Claire Vennin, Ruth Pidsley, Anaiis Zaratzian, Andrew M. Da Silva, Michael Tayao, Brett Charlton, David Herrmann, Max Nobis, Susan J. Clark, Andrew V. Biankin, Amber L. Johns, David R. Croucher, Adnan Nagrial, Anthony J. Gill, Sean M. Grimmond, Lorraine A. Chantrill, Angela Chou, Tanya Dwarte, Xanthe L. Metcalf, Gloria Jeong, Lara Kenyon, Nicola Waddell, John V. Pearson, Ann-Marie Patch, Katia Nones, Felicity Newell, Pamela Mukhopadhyay, Venkateswar Addala, Stephen Kazakoff, Oliver Holmes, Conrad Leonard, Scott Wood, Oliver Hofmann, Jaswinder S. Samra, Nick Pavlakis, Jennifer Arena, Hilda A. High, Ray Asghari, Neil D. Merrett, Amitabha Das, Peter H. Cosman, Kasim Ismail, Alina Stoita, David Williams, Allan Spigellman, Duncan McLeo, Judy Kirk, James G. Kench, Peter Grimison, Charbel Sandroussi, Annabel Goodwin, R. Scott Mead, Katherine Tucker, Lesley Andrews, Michael Texler, Cindy Forrest, Mo Ballal, David Fletcher, Maria Beilin, Kynan Feeney, Krishna Epari, Sanjay Mukhedkar, Nikolajs Zeps, Nan Q. Nguyen, Andrew R. Ruszkiewicz, Chris Worthley, John Chen, Mark E. Brooke-Smith, Virginia Papangelis, Andrew D. Clouston, Andrew P. Barbour, Thomas J. O'Rourke, Jonathan W. Fawcett, Kellee Slater, Michael Hatzifotis, Peter Hodgkinson, Mehrdad Nikfarjam, James R. Eshleman, Ralph H. Hruban, Christopher L. Wolfgang, Aldo Scarpa, Rita T. Lawlor, Vincenzo Corbo, Claudio Bassi, Nigel B. Jamieson, David K. Chang, Stephan B. Dreyer, Lea Abdulkhalek, Tatjana Schmitz, Victoria Lee, Kym Pham Stewart, Mehreen Arshi, Angela M. Steinmann, Marina Pajic, Paul Timpson, Wolfgang Jarolimek, Thomas R. Cox.
A first-in-class pan-lysyl oxidase inhibitor impairs stromal remodeling and enhances gemcitabine response and survival in pancreatic cancer.
Nature Cancer, 2023; DOI:
10.1038/s43018-023-00614-y
Vaping: The Health Effects And Harms
By Professor Emily Banks, National Centre for Epidemiology and Population Health
Vaping is on the rise among young people and they are especially vulnerable to addiction. So, what does the most comprehensive review of the health impacts of e-cigarettes tell us about their effects, including on smoking uptake in youth, and whether they can help with quitting smoking?
When a liquid is heated to create an aerosol by an electronic or e-cigarette, and that aerosol is inhaled, it is called 'vaping'.
Battery operated e-cigarettes or 'vapes' have been used by over two million people in Australia, despite being illegal unless on prescription.
Use is more common among youth, particularly young males, and among smokers.
What chemicals are in vapes?
It is a falsehood that the substance inhaled through vapes is just water vapour.
Vapes can contain a very wide range of e-liquids – the most common are propylene glycol (a synthetic food additive that belongs to the same chemical group as alcohol), vegetable glycerine, nicotine and flavours. There are currently more than 17,000 flavours available. This means that vapes can deliver hundreds of chemicals – some of them known to be toxic and many others with unknown effects.
Nicotine is a key ingredient and one of the most addictive substances known.
People using vapes are inhaling a complex cocktail of chemicals, including those from heating the e-liquid, those from the device and those from the chemical reactions between the e-liquid and the device.
The main substances in e-cigarettes aerosol that raise health concerns are metals (such as chromium, nickel and lead), carbonyls (such as formaldehyde, acetaldehyde, acrolein and glyoxal), particulate matter and some flavourings.
As outlined in the education campaign "Do you know what you are vaping", some chemicals in vapes are also found in weedkiller, nail polish and insecticide.
What are the health effects of vaping?
The use of nicotine e-cigarettes increases the risk of a range of adverse health outcomes, particularly in youth, including taking up smoking and addiction.
Almost all e-cigarettes deliver nicotine, which is extremely addictive. Addiction is common in people using vapes and young people are especially vulnerable to addiction, as their brains are still developing. For children and adolescents that can mean having difficulty sitting through a lesson or a meal with family.
Addiction is a serious health issue and people addicted to vapes are going through repeated cycles of withdrawal, irritability, feeling bad and craving, until they vape to feel normal again.
Other health issues include poisoning, especially in small children, nausea, vomiting and loss of consciousness caused by nicotine overdose, headache, cough, throat irritation, and burns and injuries, largely caused by exploding batteries.
There is also indirect evidence of adverse effects on blood pressure, heart rate and lung functioning.
Vapes also raise environmental issues. Most vapes used currently are disposable, creating environmental harms from complex e-waste, including lithium batteries and nicotine-contaminated plastic.
While we know about some of the risks of vaping, the effects of e-cigarettes on major health conditions like cancer and cardiovascular disease are unknown.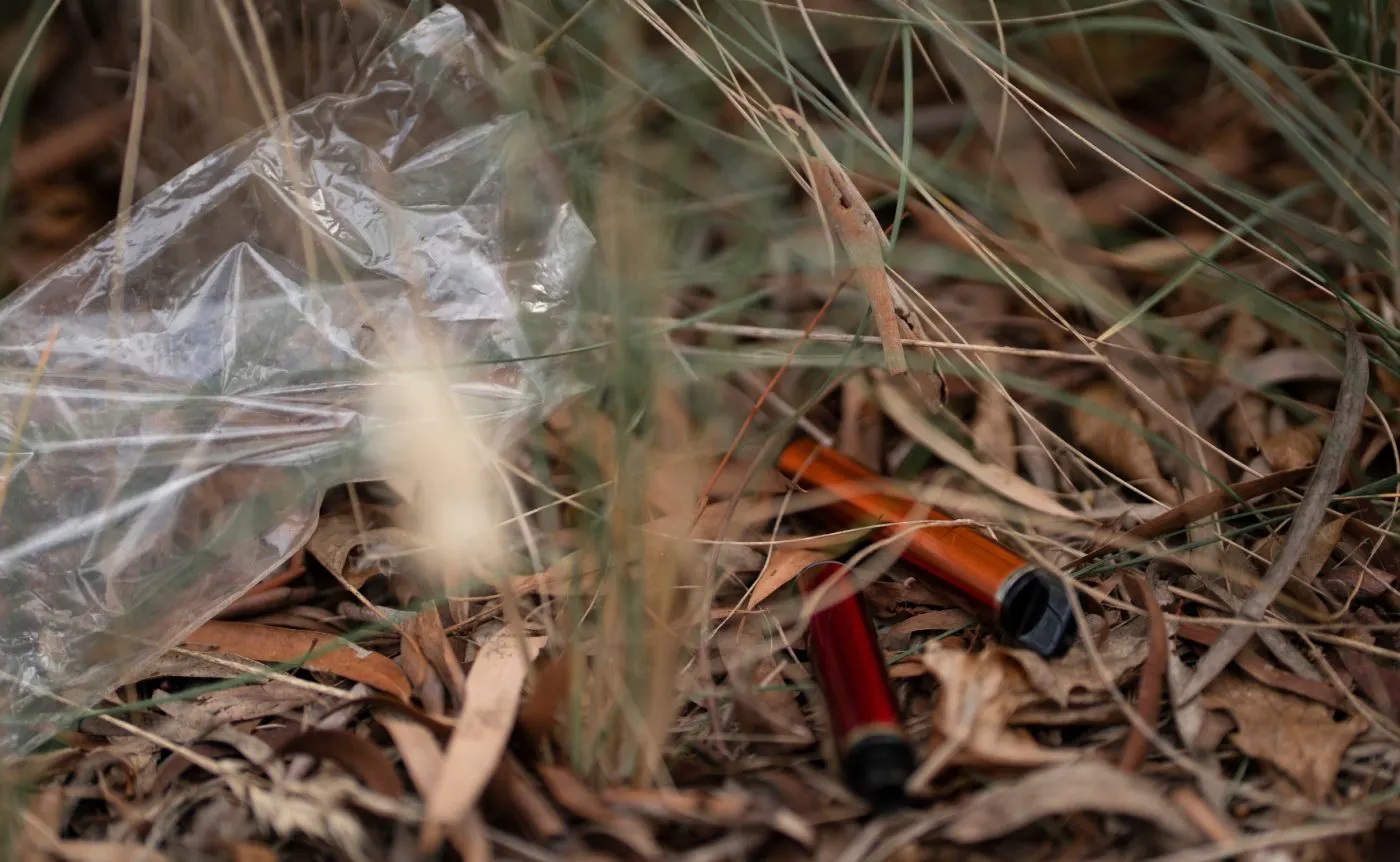 discarded vape
Does vaping help to quit smoking?
Smoking is extremely harmful and quitting is the best thing a smoker can do for their health. Most people who quit smoking successfully do so unaided.
There is limited evidence that nicotine e-cigarettes are effective to help people quit smoking. Currently the Royal College of General Practitioners recommends e-cigarettes only as a quit aid for people who have tried other methods unsuccessfully.
More than half (53 per cent) of current e-cigarette use in Australia is by people who also smoke, 31.5 per cent is by past smokers and 15.5 per cent is people who have never smoked. 
E-cigarettes are likely to be harmful for non-smokers and for people who use them while continuing to smoke – the most common use pattern currently.  
They may be beneficial in smokers who use them to quit smoking completely and promptly.
It is important to remember there is uncertainty about many of the health impacts of e-cigarettes and the overall balance of risks and benefits for quitting.
Young non-smokers who use e-cigarettes are around three times as likely to go on to smoke regular cigarettes, compared to young people who do not use e-cigarettes. So vaping risks introducing a new generation to smoking.
Is smoking worse than vaping?
Smoking kills more than eight million people each year worldwide – in excess of 10 per cent of all deaths – and is responsible for more than 20,000 deaths annually in Australia.
It is also responsible for around 50 per cent of deaths in Aboriginal and Torres Strait Islander peoples aged 45 and over.
Even so-called "light smoking" of one to five cigarettes per day leads to a nine-fold risk of lung cancer, compared to never smoking.
Given the extreme harms of smoking, it is likely that vaping is less harmful in terms of many important health outcomes, such as cancer, cardiovascular disease, chronic lung disease and premature death.
For some health outcomes, such as addiction in children and adolescents and poisoning, e-cigarettes pose risks that may be similar to or worse than smoking.
The comparison of smoking to vaping really only applies to smokers and indicates that smokers who use e-cigarettes to quit completely and promptly may benefit.
For non-smokers, the comparison should be between vaping and breathing air. Vaping is clearly more harmful than breathing air.
This information is based on the findings of a major
2022 ANU report on e-cigarettes
, with additional peer-review and evidence from more than 400 studies and reports. The lead author of the study was Professor Emily Banks and it is the most comprehensive review of the health impacts of e-cigarettes of its kind to date.
Australian Woman Found With Parasitic Roundworm In Her Brain Caught From Carpet Python
The world's first case of a new parasitic infection in humans has been discovered by researchers at The Australian National University (ANU) and the Canberra Hospital after they detected a live eight-centimetre roundworm from a carpet python in the brain of a 64- year-old Australian woman.
The Ophidascaris robertsi roundworm was pulled from the patient after brain surgery -- still alive and wriggling. It is suspected larvae, or juveniles, were also present in other organs in the woman's body, including the lungs and liver.
"This is the first-ever human case of Ophidascaris to be described in the world," leading ANU and Canberra Hospital infectious disease expert and co-author of the study Associate Professor Sanjaya Senanayake said.
"To our knowledge, this is also the first case to involve the brain of any mammalian species, human or otherwise.
"Normally the larvae from the roundworm are found in small mammals and marsupials, which are eaten by the python, allowing the life cycle to complete itself in the snake."
Ophidascaris robertsi roundworms are common to carpet pythons. It typically lives in a python's oesophagus and stomach, and sheds its eggs in the host's faeces. Humans infected with Ophidascaris robertsi larvae would be considered accidental hosts.
Roundworms are incredibly resilient and able to thrive in a wide range of environments. In humans, they can cause stomach pain, vomiting, diarrhoea, appetite and weight loss, fever and tiredness.
The researchers say the woman, from southeastern New South Wales in Australia, likely caught the roundworm after collecting a type of native grass, Warrigal greens, beside a lake near where she lived in which the python had shed the parasite via its faeces.
The patient used the Warrigal greens for cooking and was probably infected with the parasite directly from touching the native grass or after eating the greens.
Canberra Hospital's Director of Clinical Microbiology and Associate Professor at the ANU Medical School, Karina Kennedy, said her symptoms first started in January 2021.
"She initially developed abdominal pain and diarrhoea, followed by fever, cough and shortness of breath. In retrospect, these symptoms were likely due to migration of roundworm larvae from the bowel and into other organs, such as the liver and the lungs. Respiratory samples and a lung biopsy were performed; however, no parasites were identified in these specimens," she said.
"At that time, trying to identify the microscopic larvae, which had never previously been identified as causing human infection, was a bit like trying to find a needle in a haystack.
"In 2022, she began experiencing subtle changes in memory and thought processing and underwent a brain MRI scan which demonstrated an atypical lesion within the right frontal lobe of the brain."
The patient was first admitted to a local hospital in late January 2021 after suffering three weeks of abdominal pain and diarrhea, followed by a constant dry cough, fever and night sweats. By 2022, the patient was experiencing forgetfulness and depression, prompting an MRI scan.
A neurosurgeon at Canberra Hospital explored the abnormality and it was then that the unexpected eight-centimetre roundworm was found. Its identity was later confirmed through parasitology experts, initially through its appearance and then through molecular studies.
Associate Professor Senanayake said the world-first case highlighted the danger of diseases and infections passing from animals to humans, especially as we start to live more closely together and our habitats overlap more and more.
"There have been about 30 new infections in the world in the last 30 years. Of the emerging infections globally, about 75 per cent are zoonotic, meaning there has been transmission from the animal world to the human world. This includes coronaviruses," he said.
"This Ophidascaris infection does not transmit between people, so it won't cause a pandemic like SARS, COVID-19 or Ebola. However, the snake and parasite are found in other parts of the world, so it is likely that other cases will be recognised in coming years in other countries."
Associate Professor Karina Kennedy said the important message from this case is about general food safety, particularly when gardening or foraging for food where there may be other wildlife in close proximity.
"
People who garden or forage for food should wash their hands after gardening and touching foraged products
. Any food used for salads or cooking should also be thoroughly washed, and kitchen surfaces and cutting boards, wiped downed and cleaned after use," she said.
The patient continues to be monitored by the team of infectious disease and brain specialists.
The researchers' findings have been described in the journal Emerging Infectious Diseases.
The research team included scientists and infectious diseases, immunology and neurosurgical doctors from ANU, Canberra Health Services, CSIRO, the University of Melbourne and the University of Sydney.
Mehrab E Hossain, Karina J. Kennedy, Heather L. Wilson, David Spratt, Anson Koehler, Robin B. Gasser, Jan Šlapeta, Carolyn A. Hawkins, Hari Priya Bandi, Sanjaya N. Senanayake.
Human Neural Larva Migrans Caused by Ophidascaris robertsi Ascarid
. Emerging Infectious Diseases, 2023; 29 (9) DOI:
10.3201/eid2909.230351
Disclaimer: These articles are not intended to provide medical advice, diagnosis or treatment. Views expressed here do not necessarily reflect those of Pittwater Online News or its staff.