inbox and environment news: Issue 576
March 19 - 25 2023: Issue 576
Praying Mantis
Mantises are an order (Mantodea) of insects that contains over 2,400 species in about 460 genera in 33 families. The largest family is the Mantidae ("mantids"). Mantises are distributed worldwide in temperate and tropical habitats. They have triangular heads with bulging eyes supported on flexible necks. Their elongated bodies may or may not have wings, but all Mantodea have forelegs that are greatly enlarged and adapted for catching and gripping prey; their upright posture, while remaining stationary with forearms folded, has led to the common name praying mantis.
The closest relatives of mantises are termites and cockroaches (Blattodea), which are all within the superorder Dictyoptera.
Mantises are sometimes confused with stick insects (Phasmatodea), other elongated insects such as grasshoppers (Orthoptera), or other more distantly related insects with raptorial forelegs such as mantisflies (Mantispidae). Mantises are mostly ambush predators, but a few ground-dwelling species are found actively pursuing their prey.
They normally live for about a year. In cooler climates, the adults lay eggs in Autumn. The eggs are protected by their hard capsules and hatch in the Spring.
The earliest mantis fossils are about 140 million years old, from Siberia.
Mantises have stereo vision. In 2018 the team at Newcastle University, UK has discovered that mantis 3D vision works differently from all previously known forms of biological 3D vision. 3D or stereo vision helps us work out the distances to the things we see. Each of our eyes sees a slightly different view of the world. Our brains merge these two views to create a single image, while using the differences between the two views to work out how far away things are. But humans are not the only animals that have stereo vision. Other animals include monkeys, cats, horses, owls and toads, but the only insect known to have stereo vision is the praying mantis.
This so-called 3D vision - also known as stereopsis - is how creatures with binocular vision produce depth perception when they're taking in the world.
They locate their prey by sight; their compound eyes contain up to 10,000 ommatidia. An insect's compound eye is made up of many individual units packed together to form the surface of the eye. These units are hexagonal in shape and called 'ommatidea' (singular ommatidium). Each eye can have more than a thousand ommatidea.
A small area at the front called the fovea has greater visual acuity than the rest of the eye, and can produce the high resolution necessary to examine potential prey. The peripheral ommatidia are concerned with perceiving motion; when a moving object is noticed, the head is rapidly rotated to bring the object into the visual field of the fovea.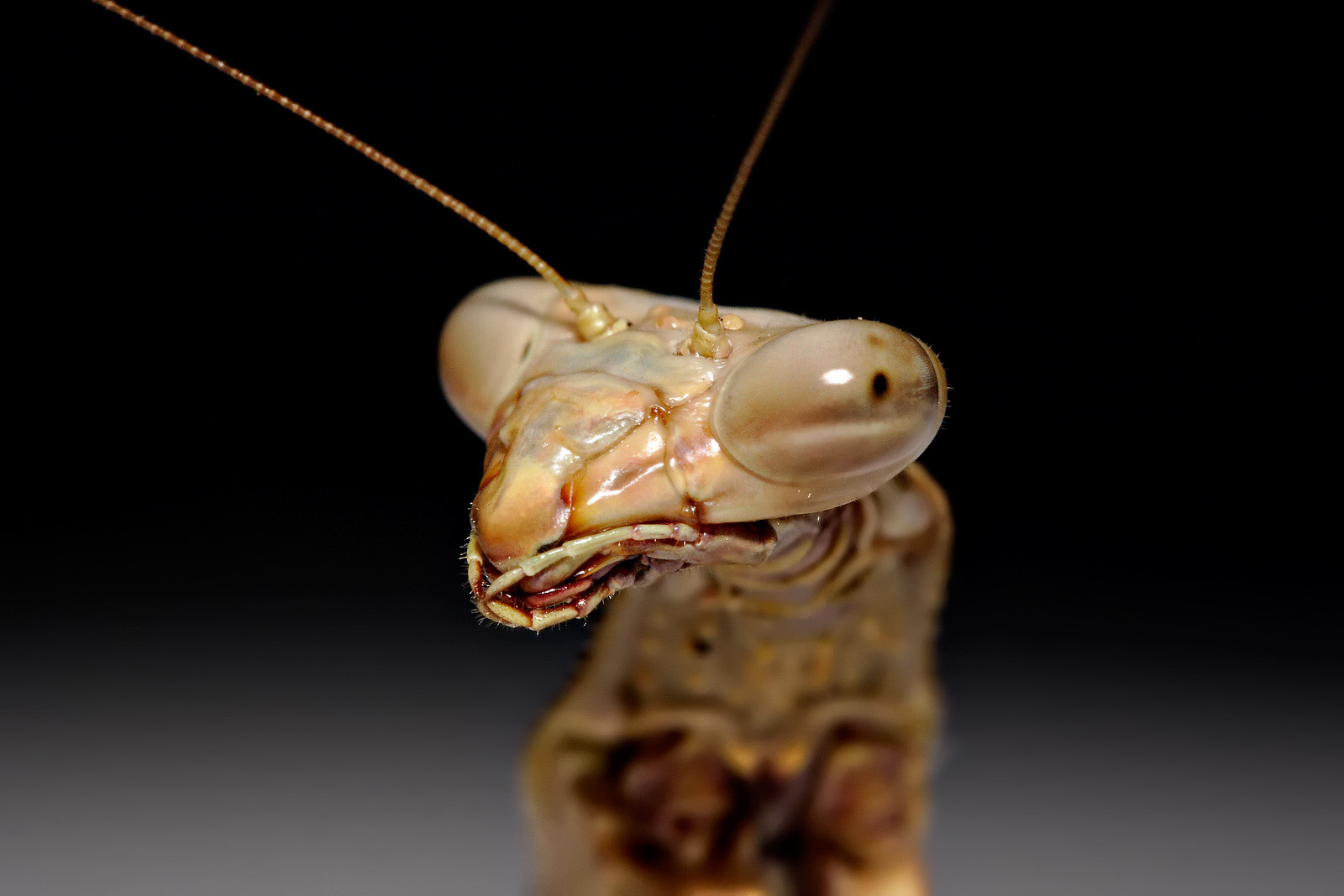 Head of Archimantis latistyla, showing the compound eyes and labrum. Taken in Swifts Creek, Victoria, Australia. Photo: Fir0002

A praying mantis filmed this week in Avalon Beach:
Australia Post Delivers Building Blocks For A Brighter Future
Continuing its partnership with not-for-profit Indigenous charity DeadlyScience, Australia Post is packing and delivering LEGO® products to more than 750 First Nations schools and communities across Australia this week.
The LEGO sets will make their way across metropolitan, regional and remote Australia via Australia Post's chartered planes and barges and its fleet of trucks, eDVs, vans and motorbikes. The LEGO sets will be used as an educational Science, Technology, Engineering and Mathematics (STEM) resource, benefiting over 34,500 First Nations students.
Australia Post Executive General Manager Community, Sustainability and Stakeholder Engagement, Tanny Mangos, highlighted how the breadth of Australia Post's network played a key role in reaching many of the regional and remote communities supported by this DeadlyScience initiative.
"It's fantastic to be able to leverage our vast delivery network to get these important packages out to so many First Nations schools and communities.
"At Australia Post we remain firmly committed to supporting literacy in Aboriginal and Torres Strait Islander communities and this partnership with DeadlyScience provides us with the opportunity to play a key role in delivering critical materials to these schools and communities.
"We love the excitement and joy on the students faces when they receive their packages, knowing that we have played a role in making that possible," Ms Mangos concluded.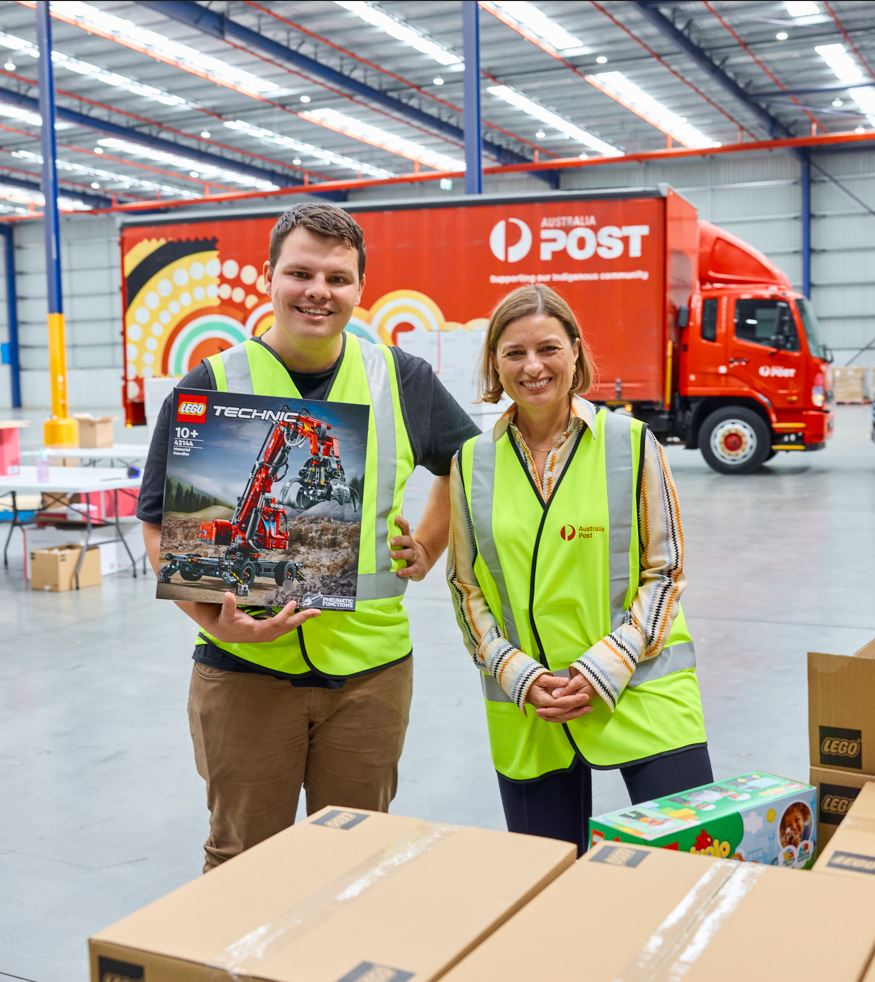 Corey and Tanny packing up the sets to send out.
"The support from Australia Post to deliver LEGO products to over 34,500 Aboriginal and Torres Strait Islander students across Australia will help DeadlyScience to build future generations of engineers," said DeadlyScience CEO, Corey Tutt OAM.
"The LEGO System in Play offers a great foundation for engineering through learning through play; providing so many opportunities for students to explore this field."
DeadlyScience, founded in 2018 by proud Kamilaroi man Corey Tutt OAM, celebrates Australia's first scientists, First Nations people –and aims to build future generations of First Nations deadly scientists, technicians, engineers, mathematicians and STEM leaders.
Corey Tutt OAM at the Australia Post packing centre
Royal National Park Line (And The Sydney Tramway Museum): Lost Sydney
Published March 2023 by Building Beautifully
The Royal National Park is one of the most gorgeous national parks in the greater Sydney region, and is a very popular daytrip destination. Did you know that, once upon a time, you could catch the train to the Royal National Park? The line operated from 1886 to 1991, and once upon a time it was a very popular line. Unfortunately, the line eventually closed...but the Sydney Tram Museum swooped right in and rescued the line from total abandonment. Follow me as we uncover the magical story of the Royal National Park; a line, a closure, a saviour.
Express Yourself 2023 Winners Announced
Manly Art Gallery & Museum is proud to present Express Yourself from March 3 – April 16 2023.
Express Yourself is comprised of over 50 artworks by HSC Visual Arts students, selected from the 20 secondary schools across our area.
At its core, the exhibition displays the voice of our youth – raw and authentic and presents young artists as commentators and advocates, who are questioning the status quo, and opening minds and conversations to help us imagine new futures.
This week, five winners were announced to share in prizes as part of the Express Yourself exhibition on show until 16 April at Manly Art Gallery and Museum (MAG&M).
Greatly anticipated each year, Express Yourself unearths the best work from HSC students living on the Northern Beaches. It's a special time of year when MAG&M throws open its doors to share works created in art departments across twenty local high schools.
Mayor Michael Regan congratulated all students exhibiting works in this year's collection.
"Our local schools continue to produce some of the most talented artists in the state and indeed, Australia," Mayor Regan said.
"The calibre of the 50 works on display is truly amazing. We continue to be impressed by what these talented young artists are able to achieve – and we wish them every bit of success in their future artistic practice."
The exhibition features a broad range of expressive artforms including painting, printmaking, ceramics, documented forms, drawing, graphic design, photo media, sculpture, collection of works, and time-based forms.
Two winners were jointly named, out of 10 eligible students who applied, for the $5,000 Theo Batten Youth Art Award. This recognition is awarded to students continuing tertiary study in the arts or a related field and.
Three artists also shared in the $3,000 prize money awarded by the Friends of MAG&M Youth Art Award.
Theo Batten Youth Art Award – joint winners
HAYLEY BENNETT, for My latio dissonante vulgari (My Cacophony) - The Forest High
CHARLOTTE YAN, for Devolution - NBSC - Freshwater Senior Campus

Friends of MAG&M Youth Art Award – shared winner
JOSH BOEHM, for Power of now - St Paul's Catholic College
MIA HAMILL, for The Joy of Dance - NBSC - Freshwater Senior Campus
JADA JONES, For the Love of Pa - Barrenjoey High School
Friends of MAG&M Youth Art Award – highly commended
MIA McDONALD, for Search for Self - NBSC - Manly Campus
HANNAH PEREIRA, for Women's human form - Davidson High School
XANTHE HUNGERFORD, for Les feuilles fragiles de l'esprit (The fragile leaves of the mind) - The Pittwater House School

The KALOF People's Choice Award will be announced at the end of the exhibition period. Visitors are encouraged to vote for their favourite work.
Artist statements are displayed alongside the artworks describing the inspirations and influences that informed the works and the students' creative journeys.
The works by 2022 HSC students show incredible diversity, depth and skill.
Featuring a broad range of expressive artforms, the high technical and artistic calibre of the works reflect the continuum of creativity in our region, and helps to reveal the quality of teaching and learning in Visual Arts at this level.
Some artworks reflect very personal themes of family and relationships, or draw on their cultural heritage; some explore the environmental crisis, and our connection to the land and to place; while others reflect on all that it is to be human in an ever-changing world.
Now in its 29th year, Express Yourself is presented by MAG&M and the Council in partnership with local secondary schools and the MAG&M Society.
To learn more about the programmed events, awards and to view a catalogue
click here
.
Express Yourself 2023 events
Meet The Artists:

From 2-5pm on Sunday, 26 March 2023
RSVP here
Express Yourself 2023 offers a unique opportunity to Meet the Artists and enjoy some Live Music and Performance. Here visitors can engage with selected Express Yourself 2023 artists as they move through the gallery, listening to stories of inspiration and the creative process (2-3pm) and are then invited to sit back and enjoy live performances by top young local musicians and performers (3-5pm).
Manly Art Gallery & Museum West Esplanade Reserve, Manly NSW 2095
Open Tue – Sun, 10am – 5pm (closed Mondays & Public Holidays)
Free entry
T: 02 9976 1421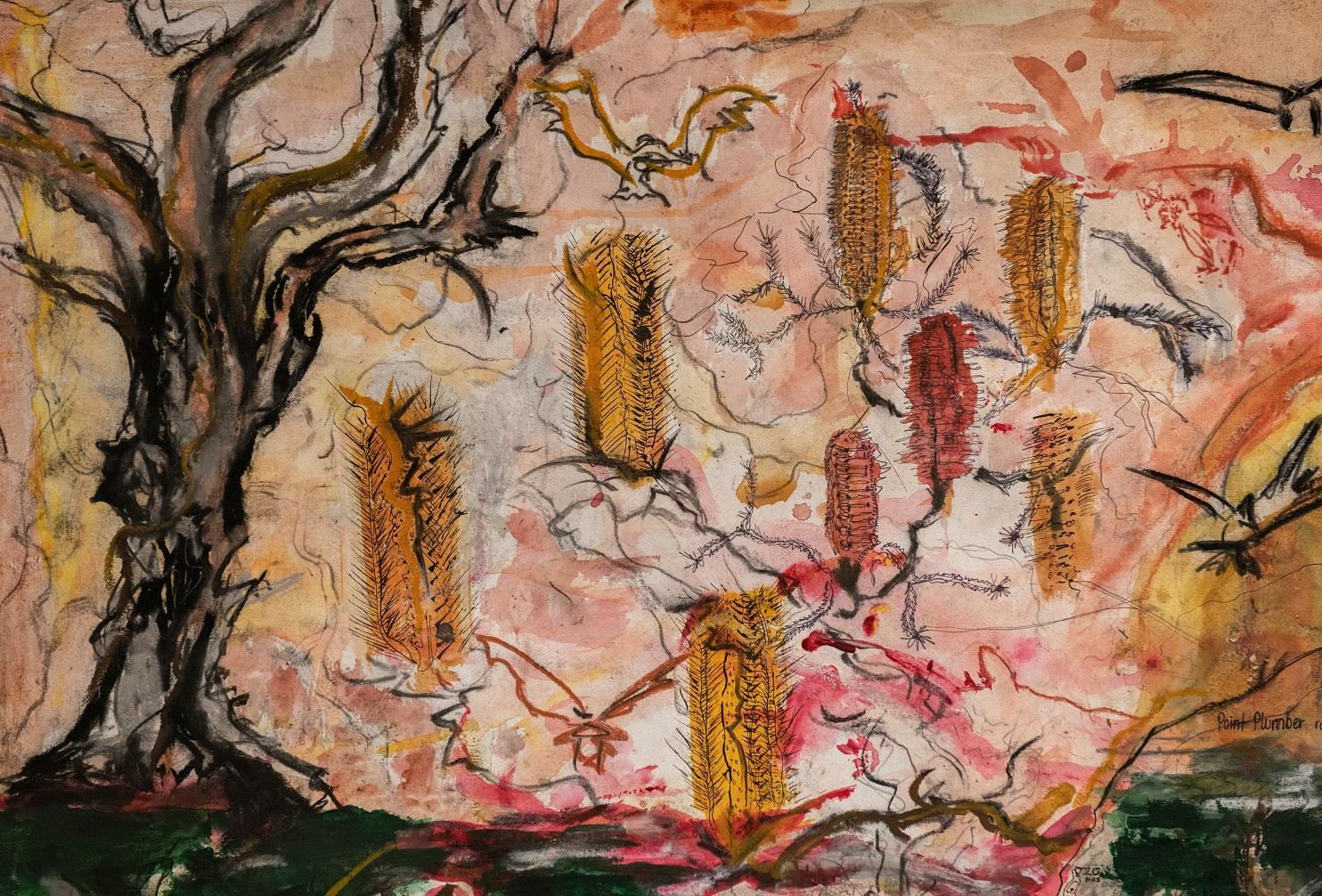 Joe Boaler, The land is ours; this land owns me, Barrenjoey High School
Barrier Story: Broken Hill In 1959
Published by NFSA
Northern Composure Band Competition 2023
Due to the pandemic, Council have had the 20th anniversary on hold but pleased to say that the competition is open and running again.
Northern Composure is the largest and longest-running youth band competition in the area and offers musicians local exposure as well as invaluable stage experience. Bands compete in heats, semi finals and the grand final for a total prize pool of over $15,000.
Over the past 20 years we have had many success stories and now is your chance to join bands such as:
Ocean Alley
Lime Cordiale
Dear Seattle
What So Not
The Rions
Winston Surfshirt
Crocodylus
And even a Triple J announcer plus a wide range of industry professionals
About the Competition
In 2023, the comp looks a little different.
All bands are invited to enter our heats which will be exclusively run online and voted on by your peers and community by registering below and uploading a video of one song of your choice. (if you are doing a cover, please make sure to credit the original band) We are counting on you to spread the word and get your friends, family, teachers voting for you!
The top 8-12 bands will move on through to our live semi finals with a winner from each moving on to the grand final held during National Youth Week. Not only that but we have raised the age range from 19 to 21 for all those musicians who may have missed out over the past two years.
Key dates
Voting open for heats: Mon 13 Feb – Sun 26 Feb
Band Briefing: Mon 6 March, Dee Why PCYC
Semi 1: Sat 18 March Mona Vale Memorial Hall
Semi 2: Sat 25 March, YOYOs, Frenchs Forest
Grand Final: Fri 28 April, Dee Why PCYC
For more information contact Youth Development at youth@northernbeaches.nsw.gov.au or call 8495 5104
Stay in the loop and follow Northern Composure Unplugged on KALOF Facebook.
School Leavers Support
Explore the School Leavers Information Kit (SLIK) as your guide to education, training and work options in 2022;
As you prepare to finish your final year of school, the next phase of your journey will be full of interesting and exciting opportunities. You will discover new passions and develop new skills and knowledge.
We know that this transition can sometimes be challenging and the COVID-19 pandemic has presented some uncertainty. With changes to the education and workforce landscape, you might be wondering if your planned decisions are still a good option or what new alternatives are available and how to pursue them.
There are lots of options for education, training and work in 2022 to help you further your career. This information kit has been designed to help you understand what those options might be and assist you to choose the right one for you. Including:
Download or explore the SLIK here to help guide Your Career.
School Leavers Information Kit (PDF 5.2MB).
School Leavers Information Kit (DOCX 0.9MB).
The SLIK has also been translated into additional languages.
Download our information booklets if you are rural, regional and remote, Aboriginal or Torres Strait Islander, or living with disability.
Support for Regional, Rural and Remote School Leavers (PDF 2MB).
Support for Regional, Rural and Remote School Leavers (DOCX 0.9MB).
Support for Aboriginal and/or Torres Strait Islander School Leavers (PDF 2MB).
Support for Aboriginal and/or Torres Strait Islander School Leavers (DOCX 1.1MB).
Support for School Leavers with Disability (PDF 2MB).
Support for School Leavers with Disability (DOCX 0.9MB).
Download the Parents and Guardian's Guide for School Leavers, which summarises the resources and information available to help you explore all the education, training, and work options available to your young person.
School Leavers Information Service
Are you aged between 15 and 24 and looking for career guidance?
Call 1800 CAREER (1800 227 337).
SMS 'SLIS2022' to 0429 009 435.
Our information officers will help you:
navigate the School Leavers Information Kit (SLIK),
access and use the Your Career website and tools; and
find relevant support services if needed.
You may also be referred to a qualified career practitioner for a 45-minute personalised career guidance session. Our career practitioners will provide information, advice and assistance relating to a wide range of matters, such as career planning and management, training and studying, and looking for work.
You can call to book your session on 1800 CAREER (1800 227 337) Monday to Friday, from 9am to 7pm (AEST). Sessions with a career practitioner can be booked from Monday to Friday, 9am to 7pm.
This is a free service, however minimal call/text costs may apply.
Call 1800 CAREER (1800 227 337) or SMS SLIS2022 to 0429 009 435 to start a conversation about how the tools in Your Career can help you or to book a free session with a career practitioner.
Word Of The Week: Memory
Word of the Week returns in 2023 simply to throw some disruption in amongst the 'yeah-nah' mix.
noun
1. the faculty by which the mind stores and remembers information. 2. something remembered from the past. 3. a particular act of recall or recollection. 4. a device (such as a chip) or a component of an electronic device (such as a computer or smartphone) in which information can be inserted and stored and from which it may be extracted when wanted. 5. a capacity for showing effects as the result of past treatment or for returning to a former condition —used especially of a material (such as metal or plastic).
From the Latin memor, meaning "mindful" or "remembering." The verb remember shares this origin and means "to recall something from memory" or "to try and commit something to memory." late 13c., "recollection (of someone or something); remembrance, awareness or consciousness (of someone or something)," also "fame, renown, reputation;" from Anglo-French memorie (Old French memoire, 11c., "mind, memory, remembrance; memorial, record") and directly from Latin memoria "memory, remembrance, faculty of remembering," abstract noun from memor "mindful, remembering," from PIE root *(s)mer- (1) "to remember."

Compare Sanskrit smarati "remembers;" Avestan mimara "mindful;" Greek merimna "care, thought," Serbo-Croatian mariti "to care for;" Welsh marth "sadness, anxiety;" Old Norse Mimir, name of the giant who guards the Well of Wisdom; Old English gemimor "known," Dutch mijmeren "to ponder."
memorize (verb). 1590s, "commit to writing, cause to be remembered by writing or inscription;" see memory + -ize. The meaning "commit to memory, learn by heart, keep in memory, have always in mind" is by 1838. Related: Memorized; memorist; memorizing.
Memory is the process of encoding, storing, and retrieving experiences and knowledge, and its many guises. It is hard to overstate the importance of memory. It is what makes us who we are. Some memories are the ones we are aware of – the coffee you enjoyed with a friend, that time as a child when the neighbour's dog scared you, knowing that spiders have eight legs. These are known as explicit memories – ones we can consciously recall. There are also implicit memories, which may be even more important. For example, when you talk, you're using motor memories to move your lips and tongue in a way that reproduces sounds you've learnt. When you walk, you're using motor memories to coordinate your gait.
If we didn't have memories we'd just be a body, unable to communicate or identify danger and – much like a new-born baby – oblivious to how to survive in the world around us. In short, memory is crucial in transforming us from helpless new-borns into capable adults. - UofQ.
Back To Beechworth: The Ideal Town
From the National Collection of the NFSA. Made by Australian Sound Films c 1932. A
silent
promotional film showing the tourist attractions of Beechworth, Victoria, two-time winner of the Sun's Ideal Town competition. Views of the town and surrounds. The gold sluices at Lake Sambell and the reservoir at Lake Kerferd are shown along with an open-air motion picture show at The Rock in Victoria Park. The scenery of the Ovens Valley with views from Mt. Stanley, Mt. Kosciusko, Mt. Buffalo, Mt. Bogong and the Hume Weir. The pine forest nursery. A "Back To Beechworth" procession moves along the main street. The Shire President welcomes visitors. Re-enactments of the Kelly Gang holding up a stage coach in the town and the de Groot ribbon-cutting incident are performed. A motorcycle race is pictured and former Australian Cricket captain Jack Ryder is seen playing cricket at the Baarmutha Park sports ground.
Newtown Sydney
Photographs of Newtown before "modernisation".
Applications Now Open For Inaugural $10,000 Military History Prize
Applications are now open for the inaugural $10,000 Anzac Memorial Trustees Military History Prize – a new annual award within the prestigious NSW Premier's History Awards.
Minister for Transport, Veterans and Western Sydney David Elliott said the establishment of the award highlighted the importance of recording our military history to honour and remember our veterans.
"Capturing our military history is vital in ensuring future generations are educated on the service and sacrifice of Australians in armed conflicts," Mr Elliott said.
"This prize is not only an important acknowledgement of the work which is already being done to record the events and stories of those who served in conflict and peacekeeping missions but also provides an avenue for that work to be shared more widely.
"This is another step in ensuring the sacrifices of all those who have served in the defence forces and military operations continue to be profiled as part of the nation's military history, so our veterans will not be forgotten.
"I encourage all historians with an interest in our military history to apply for this award as it will help future generations learn about and understand the bravery, dedication and legacy of our veterans," Mr Elliott said.
The Military History Prize is for a work of non-fiction on the involvement of Australians in wars, campaigns, battles and/or peacekeeping operations which are represented in the Anzac Memorial's Hall of Service. The Hall of Service displays 100 international sites of military significance for NSW service personnel from the 19th Century to more recent military operations.
About The Warfarin Shortage 2023
The TGA is aware of several warfarin product shortages due to manufacturing issues.
Viatris Pty Ltd has advised the Therapeutic Goods Administration (TGA) of shortages of several warfarin products due to manufacturing issues. The shortages currently affect Coumadin (warfarin sodium) 2 mg and 5 mg tablets.
Warfarin is an anticoagulant used to prevent blood from excessive clotting or forming harmful clots for patients at risk of heart attack and stroke. While the two brands of warfarin marketed in Australia (Coumadin and Marevan) are both available in various strengths, they are not bioequivalent and should not be interchanged unless under medical supervision.
The shortage of the Coumadin 5 mg tablets is expected to continue until 31 July 2023. The shortage of the Coumadin 2 mg tablets is expected to continue until 20 March 2023. To minimise disruption to patients, Viatris is working to increase supply of Coumadin 1 mg and 2 mg tablets to allow patients to maintain their prescribed dose using a combination of the lower strengths available, in consultation with a health professional.
The TGA is working closely with Viatris and other stakeholders to minimise the shortage impact. The TGA is seeking advice from relevant stakeholders on details to include in a proposed Serious Scarcity Substitution Instrument. The instrument, if made, will allow pharmacists to dispense an alternative strength of the same warfarin brand if the prescribed strength is unavailable.
To ensure access to the limited stock is maintained as widely as possible, the TGA urges pharmacists and consumers not to stockpile Coumadin or Marevan.
The latest information about the shortages and the expected return to supply dates is available on the Medicine Shortage Reports Database- external site on the TGA website.
The TGA is also aware of concerns raised about the new packaging of the warfarin product range (blue bottle presentation). We are working closely with Viatris to further differentiate the different strengths of each product label without disrupting supply.
Information for consumers
Consumers who are having difficulty accessing warfarin products should consult their pharmacist or GP for advice.
Viatris holds limited emergency stock of Coumadin that can be shipped directly to pharmacies in urgent cases.
Consumers can talk to their pharmacist and, if needed, ask them to call Viatris on 1800 314 527 to enquire about access.
Information for health professionals
Due to the narrow therapeutic index of warfarin and the lack of data on bioequivalence between Coumadin and Marevan, these products are not considered interchangeable. If substituting or switching is unavoidable, close monitoring with frequent INR testing is recommended.
Viatris holds limited emergency stock of Coumadin that can be shipped directly to pharmacies in urgent cases. Pharmacists can call Viatris on 1800 314 527 to enquire about access.
If a Serious Scarcity Substitution Instrument (SSSI) is made, information will be published on the TGA website and communicated to pharmacists as a priority.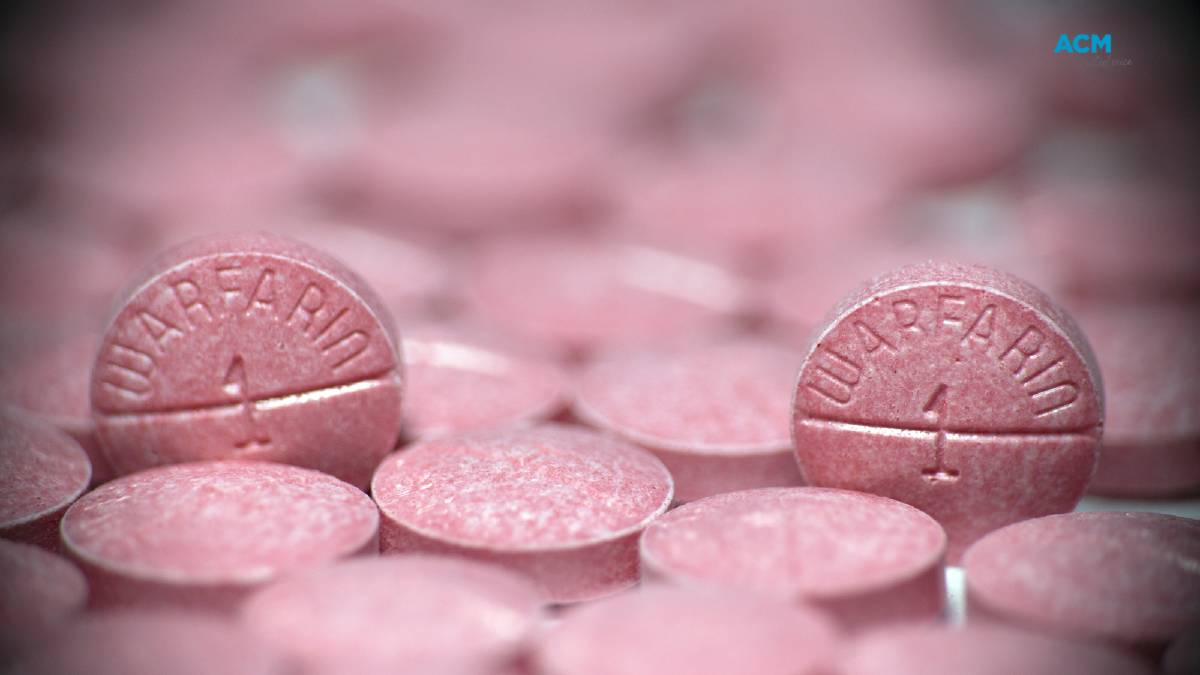 The Village Chef By Meals On Wheels
On Thursday 16th March 2023 the launch of the new name of the local branch of Meals on Wheels as The Village Chef by Meals on Wheels occurred.
The Village Chef by Meals on Wheels is a partnership of three Meals on Wheels branches – Ku-ring-gai, Hornsby and the Northern Beaches.
This partnership was formalised in January 2022 when the Northern Beaches operation joined forces with Meals on Wheels Ku-ring-gai and Hornsby.
The need for a new name was recognised. At the same time, it was considered a great opportunity to refresh with a name that better represents the local nature of the business and the community connections it promotes.
The Village Chef by Meals on Wheels provides meal delivery services to most parts of Northern Sydney.
The launch was held at St Ives Community Centre and attended by nearly 100 guests including the mayors of Ku-ring-gai and Hornsby Councils (Cr Jeff Pettett and Hon Philip Ruddock AO respectively) and the deputy Mayor of Northern Beaches Council (Cr Sue Heins). Each spoke about the tremendous role the service plays in the community.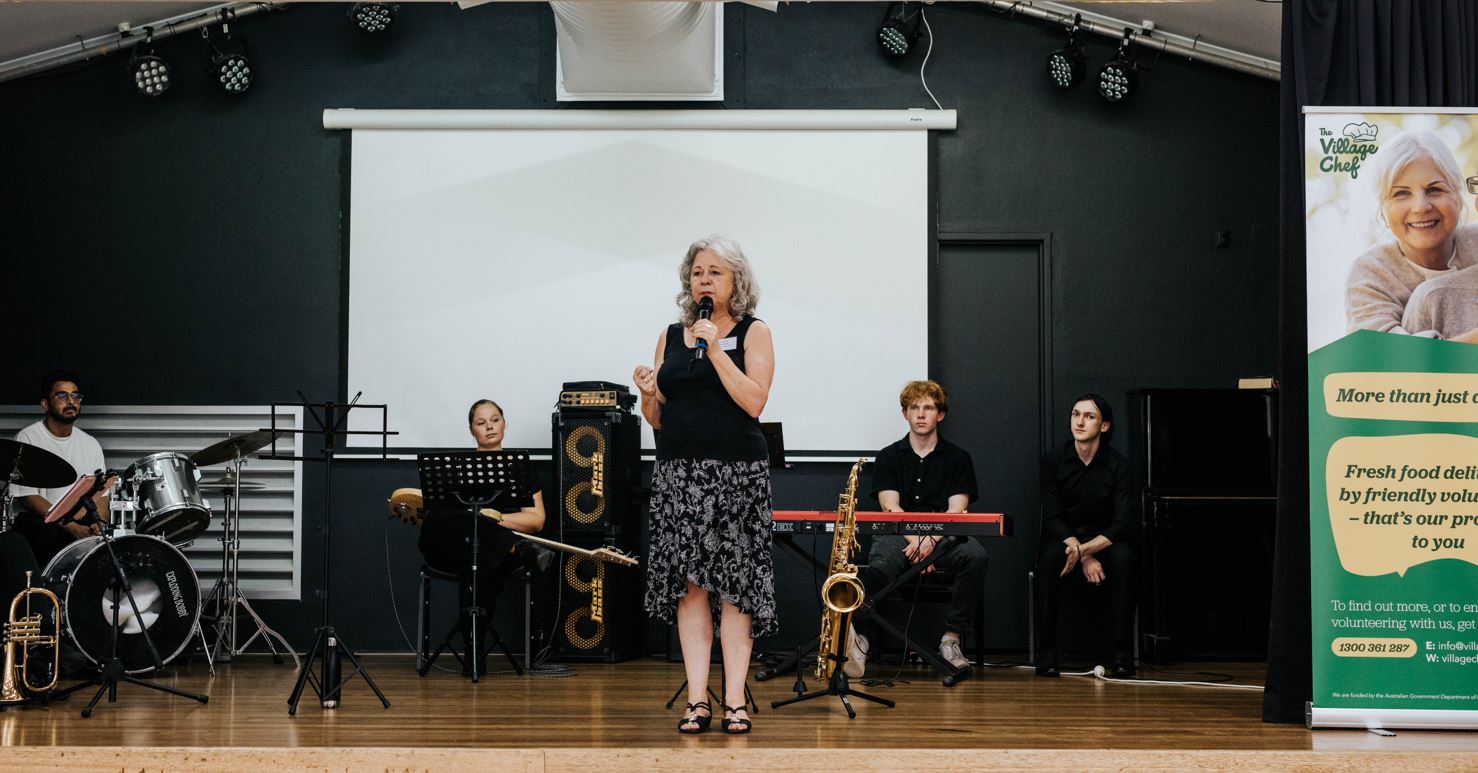 Cr Sue Heins at the launch
At a speech to celebrate the occasion, the General Manager of The Village Chef by Meals on Wheels, Alex Kane, spoke about what differentiates them from other meal delivery businesses.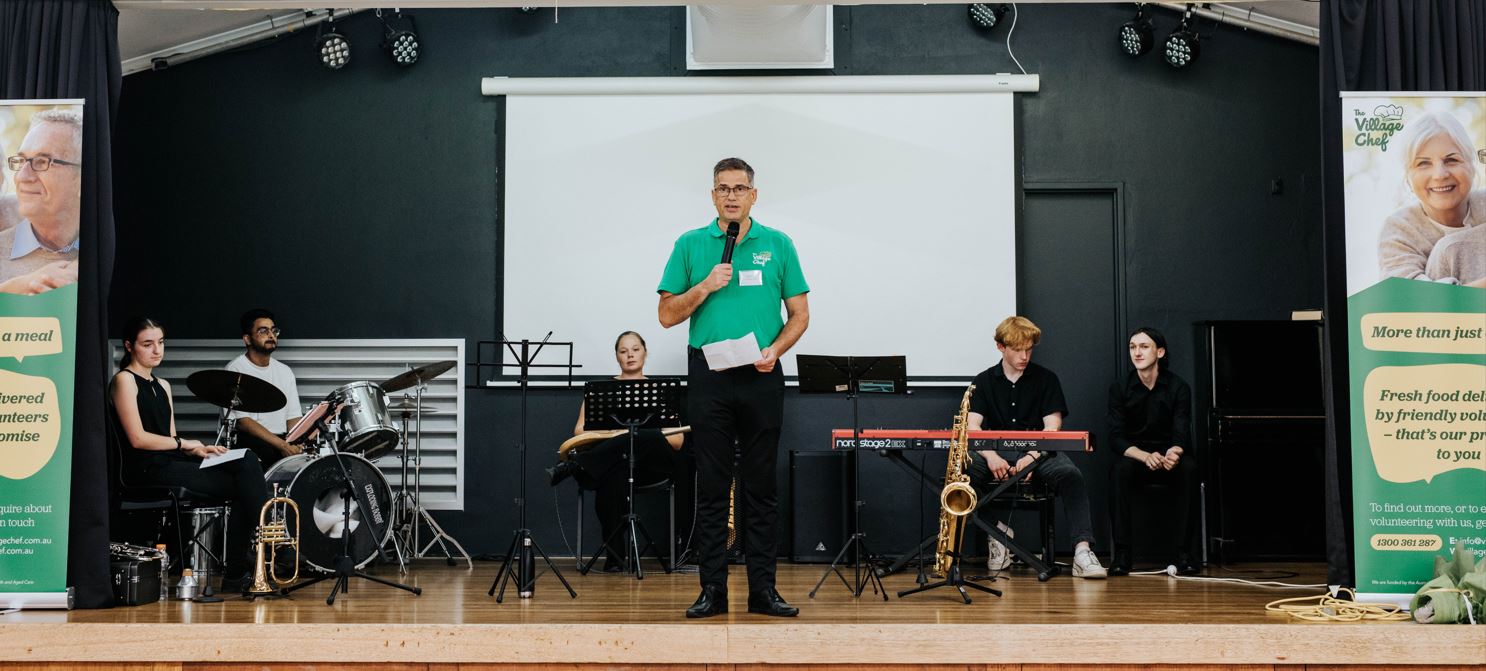 Alex Kane, GM at The Village Chef

An army of wonderful, dedicated volunteers that deliver more than just a meal. Our volunteers take the time to check-in on, care for, and chat to our customers, sometimes even helping with small errands such as collecting the mail.
This personal touch to both our meals and our delivery service, provides a sense of reliability, companionship and connection deeply valued by our customers.
We also have our very own Village Chef, Tony Lyons. Tony has prepared meals, for Meals on Wheels, for over 20 years in our restaurant-quality commercial kitchen in Turramurra.
Tony's team takes the time to prepare meals in line with each of our clients' needs. Because we genuinely care about all our clients, and because we're small enough to communicate our clients' needs, we get to know clients almost like they're part of our family.
We also offer fresh meals every day. And, to make this even better, we are moving to offering two fresh meals each day. This will offer our clients greater choice and control.
And, for our more vulnerable clients, we can also heat up meals.
The Village Chef by Meals on Wheels is now looking to support even more people in the community. If you know an older person that is struggling with nutrition and/or loneliness, tell them about The Village Chef by Meals on Wheels.
They can be contacted in any of the following ways:
T: 1300 361 287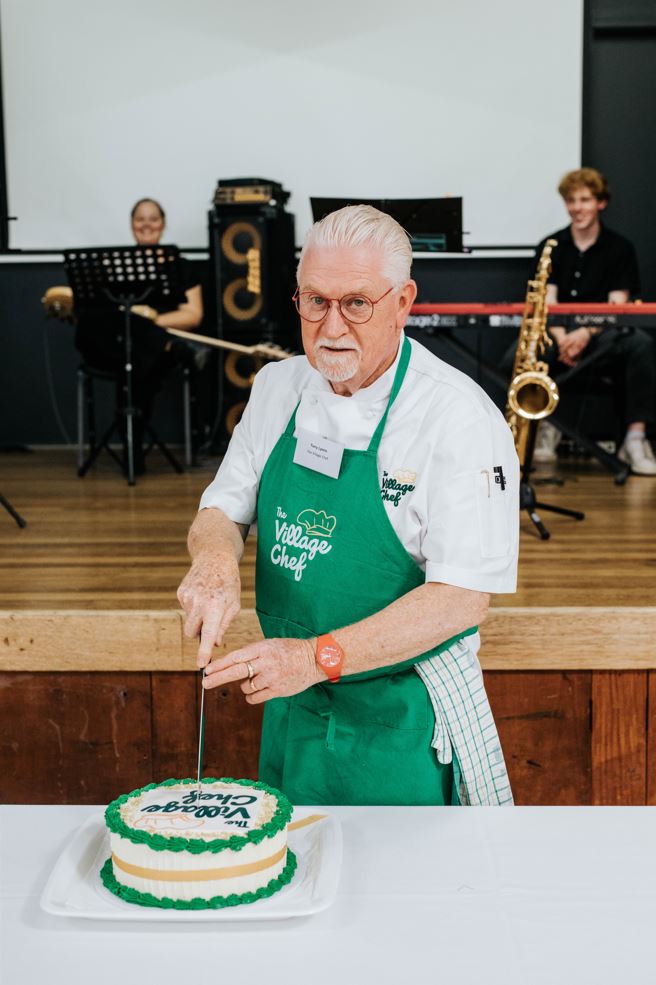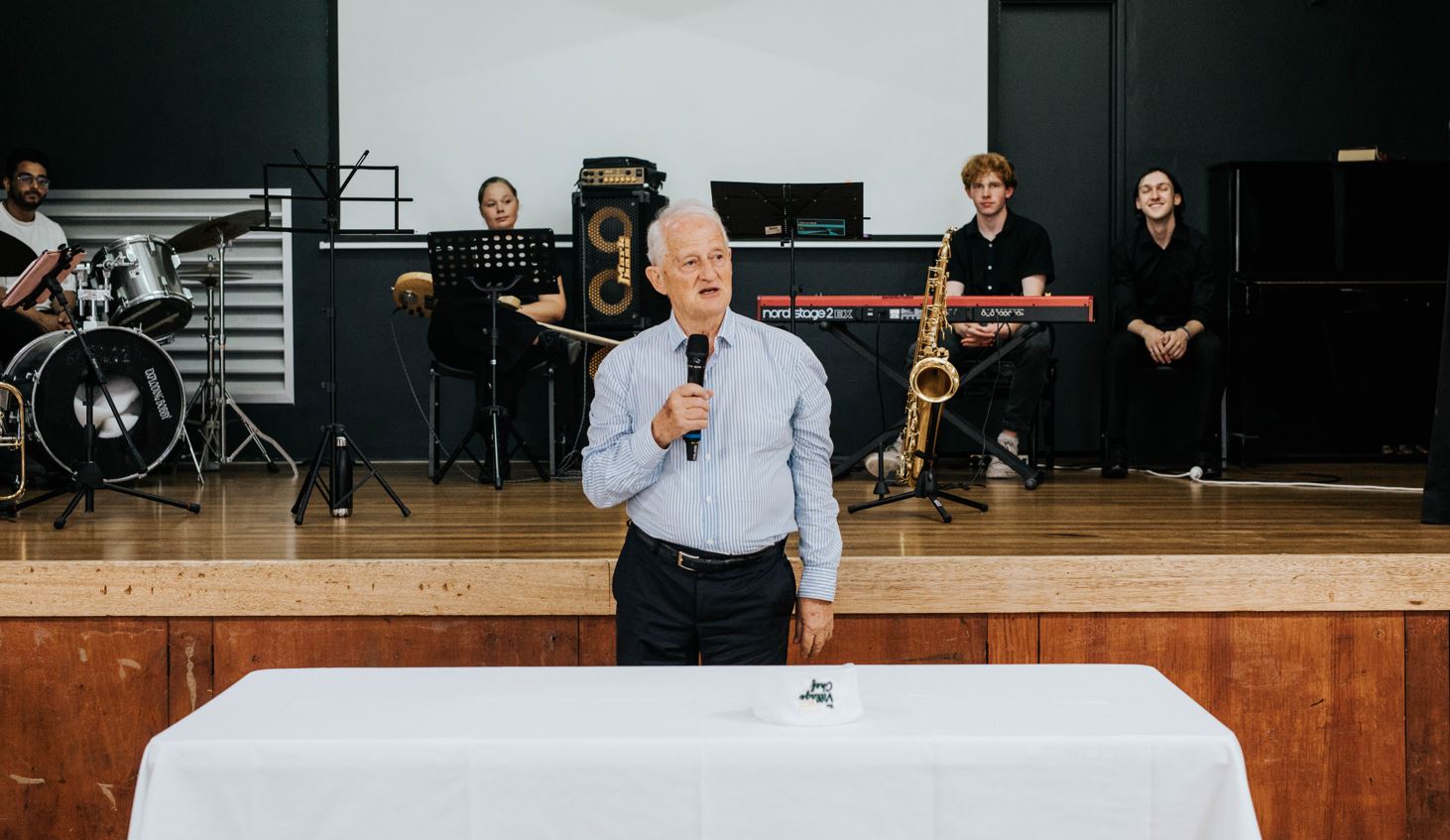 Hon Philip Ruddock AO, current Mayor of Hornsby Shire, attended the launch

How Gardening Can Uproot Dementia Stigma
We know gardening can help people flourish, and now a study will explore how it can particularly benefit those with dementia.
A joint study by The University of Queensland and The University of the Sunshine Coast is investigating how 'gardening with a purpose' can benefit the quality of life of people with dementia, and nurture their sense of purpose.
UQ School of Psychology Honorary Fellow and UniSC psychology lecturer Dr Kris Tulloch said it was already known that spending time outdoors was beneficial for people living with dementia, so this study would go a step further.
"Gardening is a really useful activity for people with dementia as they can pick it back up more easily than a craft project where they may have trouble remembering what they were up to," Dr Tulloch said.
"In this research, we have added an extra element – gardening with a meaningful cause. We want to investigate how a 'sense of purpose' impacts people living with dementia and their carers.
"Through our partnership with The Mini Farm Project in Samford just outside of Brisbane, people will see exactly how their efforts help people in need, which we hope will add another layer to their gardening experience."
The Mini Farm Project is a charity working to resolve food insecurity by creating a network of charity farms to grow food for people in need with their first farm in Samford.
The project donates about 50 kilograms of produce a week to Meals on Wheels at Pine Rivers.
Participants in the study will directly contribute by planting, watering and weeding in small groups under the supervision of experts twice a week for up to seven weeks.
They'll also complete surveys and interviews on their experience.
The Mini Farm Project Founder and Chief Executive Officer Nick Steiner said the research project would help his overall goal to build a community.
"Having this opportunity to work with Dr Tulloch allows us to be more than just a farm, we become integrated into the community and build relationships," Mr Steiner said.
"One in six adults in Australia hasn't had enough to eat in the past year, and even more shockingly, 1.2 million children have gone hungry.
"This project helps us spread our message and work with others to grow food for those in need."
Dr Tulloch said stigma around dementia could impact a person's quality of life once diagnosed.
"This is why projects like this are crucial," Dr Tulloch said.
"There are a lot of misperceptions around the experiences of people who have dementia and this can lead them to be excluded from activities and social connection.
"But it's so important they are given opportunities to create positive interactions and maintain a sense of purpose."
The study, funded by the Australian Association of Gerontology, is currently accepting applications from people with dementia and their caregivers to take part in the project.
The project may be suitable for people who do not need to use a wheelchair or walker to move around. For more information on how to get involved, email Dr Tulloch at ktulloch@usc.edu.au or text 0434 706 063.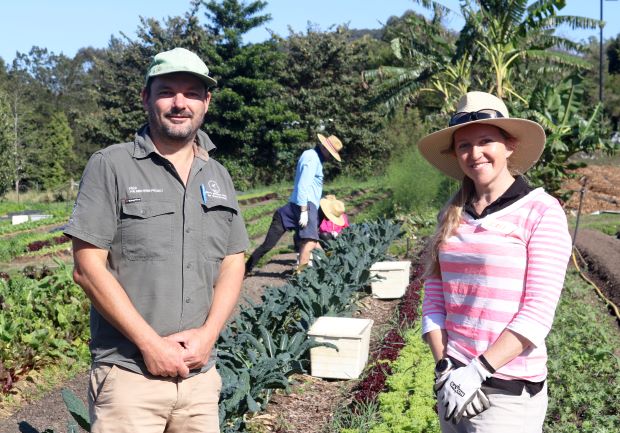 Image above: Founder and CEO of The Mini Farm Project Nick Steiner and Dr Kris Tulloch.
CSIRO Study Uncovers Cystic Fibrosis Screening Limitations
New research from Australia's national science agency, CSIRO, has found that reproductive carrier screening tests, used before or in early pregnancy to identify inherited genetic conditions, potentially miss up to 10 per cent of cystic fibrosis (CF) causing variants in Australia.
The study, which involved an analysis of data from 3958 people with CF between 1970 and 2020, also found that East Asian people are disproportionately affected by this testing limitation.
CF is an inherited disorder that causes severe damage to the lungs, digestive system, and other organs in the body. Reproductive carrier screening tests are important as the CF-causing gene is passed down from both parents who usually do not have the disease themselves.
Conducted by CSIRO scientists in partnership with Pathology Queensland and Australian gene testing lab Genepath, the research was recently published in Prenatal Diagnosis, and provides key insights to assist in improving reproductive carrier screening.
Letitia Sng, CSIRO research scientist and co-lead author on the study, said European and Australian guidelines for CF reproductive carrier screening recommend testing a small number of high frequency CF-causing variants.
"Our research found that the current approach of limiting reproductive carrier screening tests to a small number of high frequency CF variants impacts the effectiveness of screening," Dr Sng said.
"This reduced effectiveness disproportionately affects people of East Asian ethnicity, indicating a potential failure of the current recommended testing protocols to include variants arising in certain ethnicities.
"This may be a result of the changing demographics of the Australian population over the last 50 years, with a significant increase in immigration to Australia from non-European countries such as China and India," she said.
Bennett Shum from Genepath said along with findings about the failure of current screening to detect certain CF variants, they were also able to confirm that in Australia, 1 in 34 individuals carry the gene for CF (known as CTFR), making carrier screening useful for people looking to have babies.
Dr Sng said given the increasing cost-effectiveness and comprehensiveness of CFTR gene analysis techniques, their results point to a need for the revision of reproductive carrier screening approaches in Europe and Australia to account for multi-ethnic populations.
"More research is needed into existing inequalities in current screening recommendations in CF and other genetic diseases to ensure the accuracy of carrier screening for all," Dr Sng said.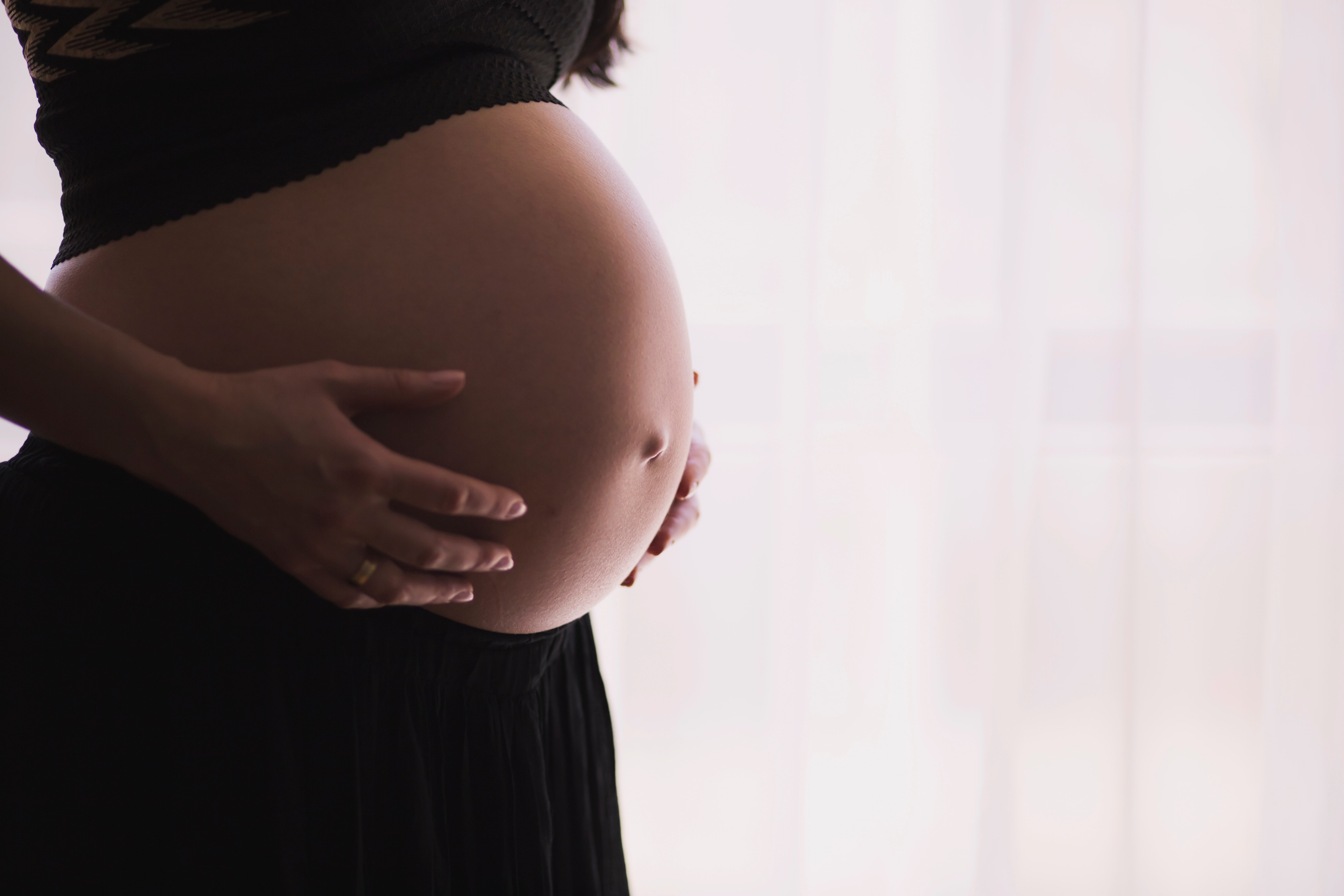 Attracting Stem Cells And Facilitating Bone Regeneration By Adhesive Protein
One of the key factors of success in a dental implant is the condition of the periodontium around the implant. A higher long-term success rate of dental implants requires sufficient and healthy alveolar bone. In those cases where lack of alveolar bone renders setting an implant difficult, the bone should be regenerated sufficiently to receive the implant, whether before or during the implant surgery. Development of osteogenic barrier coating material for implants by a Korean research team is expected to improve the success rate of alveolar bone grafting.
Three research teams led by Professor Hyung Joon Cha of the Chemical Engineering Department at Pohang University of Science and Technology (POSTECH), Professor Yun Kee Jo of the School of Convergence at Kyungpook National University (KNU), and Professor Sang Ho Jun of the Department of Oral and Maxillofacial Surgery at Korea University Anam Hospital together developed an osteogenic barrier coating material for dental implants that prevents the invasion of soft tissue cells, attracts osteo-progenitor cells including bone stem cells, and sustainably releases the loaded bone morphogenetic protein-2 (BMP-2), significantly facilitating bone regeneration.
GBR is widely used in dental implant placement. It maintains the space for bones to grow and prevents cells other than osteogenic cells, such as fibroblasts, from populating the bone defect sites, allowing the bone to grow without interference by non-osteogenic cells. However, the GBR approach is still less likely to be successful and requires longer treatment time for those patients with insufficient bone quantity and quality. Depending on the configurations of defect sites, preventing the invasion of the non-osteogenic cells by using barrier membranes alone is not enough to significantly facilitate the bone regeneration.
The joint research team first loaded BMP-2 on top of the bioengineered material where RGD peptide, cell recognitive motif that is capable of attracting cells, is fused with mussel adhesive protein (MAP) that maintains strong adhesiveness in a wet environment. The team then coated the titanium mesh (Ti-mesh) membrane with it. According to the research findings, the coated barrier membrane exhibited cell occlusivity where fibroblasts could not permeate the membrane. The team also found that it induced a high level of bone differentiation in a short period of time inside the membrane by means of high growth of mesenchymal stem cells and release of BMP-2.
Application of the developed MAP-based barrier coating for guided bone regeneration to a titanium membrane in a rat calvarial defect model showed that the coating roughly doubled the speed of bone tissue regeneration.
Professor Hyung Joon Cha who led the research said, "This research was conducted based on long-term research cooperation of the joint research team in the area of bone regeneration for implant placement. Its findings revealed the possibility of improving the success rate of implant treatment regardless of the bone condition." He added that the research findings could also be applied to regenerate a variety of hard tissues.
The research findings were published in the online edition of the Bioengineering & Translational Medicine, a distinguished journal in the field of bioengineering and regenerative medicine. The study was conducted as a part of the Dentistry Technology R&D Project under the Korea Health Technology R&D Project funded by the Ministry of Health & Welfare, the High Value-added Food Technology Development Program funded by the Ministry of Agriculture, Food & Rural Affairs, and the BK21 Four Program by the National Research Foundation of Korea.
Yun Kee Jo, Bong‐Hyuk Choi, Cong Zhou, Sang Ho Jun, Hyung Joon Cha.
Cell recognitive bioadhesive‐based osteogenic barrier coating with localized delivery of bone morphogenetic protein‐2 for accelerated guided bone regeneration.
Bioengineering & Translational Medicine, 2023; DOI:
10.1002/btm2.10493
Changing Landscapes Alter Disease-Scapes
A new study has highlighted how and when changes to the environment result in animal-borne disease thresholds being breeched, allowing for a better understanding and increased capacity to predict the risk of transmissions.
For the first time, researchers from Griffith University, Stanford University and the University of California used cumulative pressure mapping and machine learning to better understand how six vector-borne diseases (those transmitted by biting insects) found in different environments responded to the effects of human pressures.
Published in Nature Sustainability, the research found diseases associated with lower human pressure, including malaria, cutaneous leishmaniasis and visceral leishmaniasis, gave way to diseases associated with high human pressure, such as dengue, chikungunya and Zika.
Human impact on the earth
"People are really good at modifying the earth - as much as 95% of the earth's surface has been modified in some way by humans," said Dr Eloise Skinner, the study's lead researcher from Griffith's Centre for Planetary Health and Food Security.
"We know that when we modify the earth's surface we also change the species community, which includes plants, animals and insects. 
"What we haven't known until recently is how these changes to species change the risk of disease to humans."
Dr Skinner said the findings enhance the ability to anticipate these transitions, would support a dynamic public healthcare infrastructure that could adapt to changes in disease occurrence through space and time.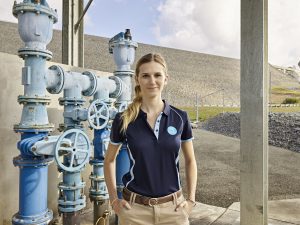 Dr Eloise Skinner.

Vector-borne diseases a global challenge
Vector-borne diseases (VBDs) are highly responsive to environmental changes, but such responses are notoriously difficult to isolate because pathogen transmission depends on a suite of ecological and social responses in vectors and hosts that may differ across species. 
With more than half of the global population at risk of being infected with a VBD, Dr Skinner and the team acknowledged how changes to environments impacted on each disease's unique transmission cycle presented various complexities. 
"Often, vectors and pathogens occupy their own unique niche, so that each transmission cycle responds distinctly to environmental change," she said.
"With increasing human pressure, one would expect transitions in the occurrence of different diseases - for example, dengue is a highly urban pathogen while malaria occurs at the frontiers of deforestation. 
"But how urban does an area have to be for dengue to become a risk? How much forest has to be converted before we start to see increases in malaria?"
These are some of the research questions the team sought answers to, to highlight the thresholds of land-use transitions that could lead to abrupt shifts in infectious disease burdens and public health needs.
Impact thresholds identified, a first
For the first time, the researchers were able to identify distinct thresholds of human impacts that specific diseases occupied. 
Comparing across six vector-borne diseases in Brazil, the team found that in a critical window in which human footprint changed from moderate (4-7) to high (7-12) to intense (>12), disease occurrence abruptly shifted from malaria, cutaneous leishmaniasis, and visceral leishmaniasis to dengue, chikungunya, and Zika (arboviruses transmitted by the urban mosquito Aedes aegypti).
"These are diseases that require distinct responses in vector control, diagnostics, and environmental management," Dr Skinner said.
"Because biomedical and chemical approaches alone have failed to sustainably eliminate these diseases, managing the socio-ecological settings that promote pathogen transmission is a critical frontier for planetary health. 
"In conjunction with climatic pressures, human pressure presents a major risk for disease emergence and transmission and therefore a major threat to human and environmental wellbeing.
"Brazil was an ideal case study for assessing human pressure on disease transmission because it is a large, ecologically and socio-economically diverse country that contains many biogeographic zones, intense and variable land use pressures, high incidence of multiple diseases with contrasting ecologies, and a longstanding nationwide disease surveillance system."
Skinner, E.B., Glidden, C.K., MacDonald, A.J. et al.
Human footprint is associated with shifts in the assemblages of major vector-borne diseases.
Nat Sustain, 2023 DOI:
10.1038/s41893-023-01080-1
Scientists Identify Substance That May Have Sparked Life On Earth
A team of Rutgers scientists dedicated to pinpointing the primordial origins of metabolism -- a set of core chemical reactions that first powered life on Earth -- has identified part of a protein that could provide scientists clues to detecting planets on the verge of producing life.
The research, published in Science Advances, has important implications in the search for extra-terrestrial life because it gives researchers a new clue to look for, said Vikas Nanda, a researcher at the Center for Advanced Biotechnology and Medicine (CABM) at Rutgers.
Based on laboratory studies, Rutgers scientists say one of the most likely chemical candidates that kickstarted life was a simple peptide with two nickel atoms they are calling "Nickelback" not because it has anything to do with the Canadian rock band, but because its backbone nitrogen atoms bond two critical nickel atoms. A peptide is a constituent of a protein made up of a few elemental building blocks known as amino acids.
"Scientists believe that sometime between 3.5 and 3.8 billion years ago there was a tipping point, something that kickstarted the change from prebiotic chemistry -- molecules before life -- to living, biological systems," Nanda said. "We believe the change was sparked by a few small precursor proteins that performed key steps in an ancient metabolic reaction. And we think we've found one of these 'pioneer peptides'."
The scientists conducting the study are part of a Rutgers-led team called Evolution of Nanomachines in Geospheres and Microbial Ancestors (ENIGMA), which is part of the Astrobiology program at NASA. The researchers are seeking to understand how proteins evolved to become the predominant catalyst of life on Earth.
When scouring the universe with telescopes and probes for signs of past, present or emerging life, NASA scientists look for specific "biosignatures" known to be harbingers of life. Peptides like nickelback could become the latest biosignature employed by NASA to detect planets on the verge of producing life, Nanda said.
An original instigating chemical, the researchers reasoned, would need to be simple enough to be able to assemble spontaneously in a prebiotic soup. But it would have to be sufficiently chemically active to possess the potential to take energy from the environment to drive a biochemical process.
To do so, the researchers adopted a "reductionist" approach: They started by examining existing contemporary proteins known to be associated with metabolic processes. Knowing the proteins were too complex to have emerged early on, they pared them down to their basic structure.
After sequences of experiments, researchers concluded the best candidate was Nickelback. The peptide is made of 13 amino acids and binds two nickel ions.
Nickel, they reasoned, was an abundant metal in early oceans. When bound to the peptide, the nickel atoms become potent catalysts, attracting additional protons and electrons and producing hydrogen gas. Hydrogen, the researchers reasoned, was also more abundant on early Earth and would have been a critical source of energy to power metabolism.
"This is important because, while there are many theories about the origins of life, there are very few actual laboratory tests of these ideas," Nanda said. "This work shows that, not only are simple protein metabolic enzymes possible, but that they are very stable and very active -- making them a plausible starting point for life."
Jennifer Timm, Douglas H. Pike, Joshua A. Mancini, Alexei M. Tyryshkin, Saroj Poudel, Jan A. Siess, Paul M. Molinaro, James J. McCann, Kate M. Waldie, Ronald L. Koder, Paul G. Falkowski, Vikas Nanda.
Design of a minimal di-nickel hydrogenase peptide.
Science Advances, March 10, 2023 DOI:
10.1126/sciadv.abq1990

Fig. 1. Model structure of NB and comparison to natural enzymes.
[Ni-Fe] hydrogenase (left) (PDB ID: 5XLE) and ACS (right) (PDB ID: 1RU3) are large, complex proteins with active di-metal sites coordinated by a few ligands. The model structure of NB (middle) combines elements of both active sites in a 13-residue polypeptide.
Dim Lights Before Bedtime To Reduce Risk Of Gestational Diabetes New Study Advises
Those who are pregnant should dim the lights in their home and turn off or at least dim their screens (computer monitors and smartphones) a few hours before bedtime to reduce the risk of gestational diabetes mellitus, a new Northwestern Medicine study shows.
Women who developed gestational diabetes mellitus in the multi-site study had greater light exposure in the three hours before sleep onset. They did not differ in their light exposure during daytime or sleep or in their activity levels compared to those who did not develop it.
"Our study suggests that light exposure before bedtime may be an under-recognized yet easily modifiable risk factor of gestational diabetes," said lead study author Dr. Minjee Kim, assistant professor of neurology at Northwestern University Feinberg School of Medicine and a Northwestern Medicine neurologist.
Growing evidence suggests exposure to light at night before bedtime may be linked to impaired glucose regulation in non-pregnant adults. However, little is known about the effect of evening light exposure during pregnancy on the risk of developing gestational diabetes, a common pregnancy complication with significant health implications for both mother and offspring.
This is believed to be one of the first multi-site studies to examine light exposure before sleep on the risk of developing gestational diabetes.
The study will be published March 10 in the American Journal of Obstetrics and Gynecology Maternal Fetal Medicine.
Gestational diabetes rise is 'alarming'
Gestational diabetes is on the rise in the U.S. and globally. About 4.5% of first-time pregnant women with a baby born between 2011 and 2013 developed gestational diabetes, which has been increasing on average 3.4% per three-year period until 2019. In 2020, the rate of gestational diabetes was 7.8% of all births in the U.S.
"It's alarming," Kim said. "Gestational diabetes is known to increase obstetric complications, and the mother's risk of diabetes, heart disease and dementia. The offspring also are more likely to have obesity and hypertension as they grow up."
Data show that women who have gestational diabetes are nearly 10 times more likely to develop type 2 diabetes mellitus compared to those do not have glucose issues during pregnancy, Kim said.
Bright light exposure prior to sleep can come from bright lights in your home and from devices like TVs, computers and smartphones.
"We don't think about the potential harm of keeping the environment bright from the moment we wake up until we go to bed," Kim said. "But it should be pretty dim for several hours before we go to bed. We probably don't need that much light for whatever we do routinely in the evening."
Scientists don't know which source of bright light causes the problem, but it might all add up, Kim said.
"Try to reduce whatever light is in your environment in those three hours before you go to bed," Kim said. "It's best not to use your computer or phone during this period. But if you have to use them, keep the screens as dim as possible," Kim said, suggesting people use the night light option and turn off the blue light.
If pregnant persons develop gestational diabetes with the first pregnancy, they are more likely to have it with the next pregnancy.
Pre-sleep light exposure increases heart rate and may lead to abdominal obesity, insulin resistance, increased blood pressure
Pre-sleep light exposure may affect glucose metabolism through sympathetic overactivity, meaning the heart rate goes up before bed when it should go down. "It seems there is inappropriate activation of the fight or flight response when it is time to rest," Kim said.
Data shows the sympathetic overactivity may lead to cardiometabolic disease, which is a cluster of conditions including abdominal obesity, insulin resistance, increased blood pressure and an imbalance of lipids, all leading to cardiovascular disease.
The study of 741 women in their second trimester was conducted at eight clinical U.S. sites between 2011 and 2013. The participants' light exposure was measured by an actigraph worn on their wrists. The women were measured during the second trimester of pregnancy, the time when they receive routine screening for gestational diabetes.
After adjusting separately for age, BMI, race/ethnicity, education, commercial insurance, employment schedule, season, sleep duration, sleep midpoint, sleep regularity index, and daytime light exposure, pre-sleep light exposure remained significantly associated with gestational diabetes.
The growing rate of gestational diabetes has been partially attributed to increasing body mass index and the older age of pregnant persons.
"But even after adjusting for BMI and age, gestational diabetes is still rising," Kim said. "We have a lot to prove, but my personal worry is that light may be silently contributing to this problem without most people realizing the potential harm."
Losing body weight and exercising also reduce the risk of developing gestational diabetes, which are important but take some effort.
Turning down lights is an easy modification
"Turning down the lights is an easy modification you can make," Kim said.
"Now I'm the light police at home," Kim said. "I see all this light I never thought about before. I try to dim the light as much as possible. Just for evening activities such as dinner and bathing the kids, you don't need bright light."
"This study highlights the importance of reducing light exposure in the hours before bedtime" said senior author Kathryn Reid, research professor of neurology at Feinberg.
The name of the paper is "The association between light exposure before bedtime in pregnancy and the risk of developing gestational diabetes mellitus."
Other Northwestern authors are Dr. Phyllis Zee, Rosemary Braun, Blas Garcia-Canga and Michael Wolf.
The research was supported by grant R01HL105549 from the National Heart, Lung, and Blood Institute of the National Institutes of Health.
Minjee Kim, Francesca L. Facco, Rosemary I. Braun, Michael S. Wolf, Blas Garcia-Canga, William A. Grobman, Phyllis C. Zee, Kathryn J. Reid.
The association between light exposure before bedtime in pregnancy and the risk of developing gestational diabetes mellitus.
American Journal of Obstetrics & Gynecology MFM, 2023; 100922 DOI:
10.1016/j.ajogmf.2023.100922
Genes In Beans: Bean Genome Sequenced For Improved Nutrition
The faba bean genome, which at 13 billion bases is more than four times the size of the human genome, has been sequenced for the first time and is published today (08 March 2023), in Nature. This is an extraordinary technical achievement and crucial to efforts to breed beans with optimum nutritional content and sustainability of production.
A consortium of scientists from Europe and Australia, led by the University of Reading (UK), Aarhus University (Denmark) and the University of Helsinki (Finland), worked together on this large scale sequencing project.
The project to fully decode the genome went on to test out its usefulness by searching for genes involved in seed size. The team also looked at the colour of the hilum -- the scar left when a bean detaches from the pod -- to see if they could find the genes that determine this distinctive feature.
Professor Donal O'Sullivan led the University of Reading team. He said: "Having shown that we can quickly pinpoint genes controlling these visible seed traits, work is already underway to locate and identify precise genetic differences that control hidden seed characteristics that determine its nutritional value."
"We want to produce beans that are higher in essential amino acids as well as lower in antinutrients, such as phytate, which binds micronutrients and reduces absorption. Having the genome sequence will accelerate this process considerably."
At the University of Reading, the enhanced prospects for nutritional improvement feeds into a project to increase the amount of UK-grown pulses consumed, by incorporating faba bean flour into the ever-popular British white loaf. The "Raising the Pulse" project is part of the publicly-funded UKRI Transforming UK Food Systems initiative and will benefit from what is essentially now a genetic toolkit for breeding lines with beneficial traits.
Faba beans are naturally high in protein, fibre, and iron -- all nutrients that many people in the UK need more of. They grow well in the UK but are mostly fed to animals to produce meat and milk. At a time when plant-based diets are an attractive prospect for those wishing to look after their planet and their own health, it would make sense to go directly to the protein source: The humble faba bean.
Murukarthick Jayakodi, Agnieszka A. Golicz, Jonathan Kreplak, Lavinia I. Fechete, Deepti Angra, Petr Bednář, Elesandro Bornhofen, Hailin Zhang, Raphaël Boussageon, Sukhjiwan Kaur, Kwok Cheung, Jana Čížková, Heidrun Gundlach, Asis Hallab, Baptiste Imbert, Gabriel Keeble-Gagnère, Andrea Koblížková, Lucie Kobrlová, Petra Krejčí, Troels W. Mouritzen, Pavel Neumann, Marcin Nadzieja, Linda Kærgaard Nielsen, Petr Novák, Jihad Orabi, Sudharsan Padmarasu, Tom Robertson-Shersby-Harvie, Laura Ávila Robledillo, Andrea Schiemann, Jaakko Tanskanen, Petri Törönen, Ahmed O. Warsame, Alexander H. J. Wittenberg, Axel Himmelbach, Grégoire Aubert, Pierre-Emmanuel Courty, Jaroslav Doležel, Liisa U. Holm, Luc L. Janss, Hamid Khazaei, Jiří Macas, Martin Mascher, Petr Smýkal, Rod J. Snowdon, Nils Stein, Frederick L. Stoddard, Jens Stougaard, Nadim Tayeh, Ana M. Torres, Björn Usadel, Ingo Schubert, Donal Martin O'Sullivan, Alan H. Schulman, Stig Uggerhøj Andersen.
The giant diploid faba genome unlocks variation in a global protein crop.
Nature, 2023; DOI:
10.1038/s41586-023-05791-5
Vicia faba, commonly known as the broad bean, fava bean, or faba bean, is a species of vetch, a flowering plant in the pea and bean family Fabaceae. It is widely cultivated as a crop for human consumption, and also as a cover crop. Varieties with smaller, harder seeds that are fed to horses or other animals are called field bean, tic bean or tick bean. Horse bean, Vicia faba var. equina Pers., is a variety recognized as an accepted name. This legume is very common in Southern European, Northern European, East Asian, Latin American and North African cuisines.
Raw mature fava beans are 11% water, 58% carbohydrates, 26% protein, and 2% fat. A 100-gram reference amount supplies 1,425 kJ (341 kcal; 341 Cal) of food energy and numerous essential nutrients in high content (20% or more of the Daily Value, DV). Folate (106% DV), and dietary minerals, such as manganese, phosphorus, magnesium, and iron (range of 52 to 77% DV), have considerable content. B vitamins have moderate to rich content (19 to 48% DV). Fava beans present the highest protein-to-carbohydrate ratio among other popular pulse crops, such as chickpea, pea and lentil. Moreover, their consumption is recommended along with cereals as both foods are complementary in supplying all essential amino acids.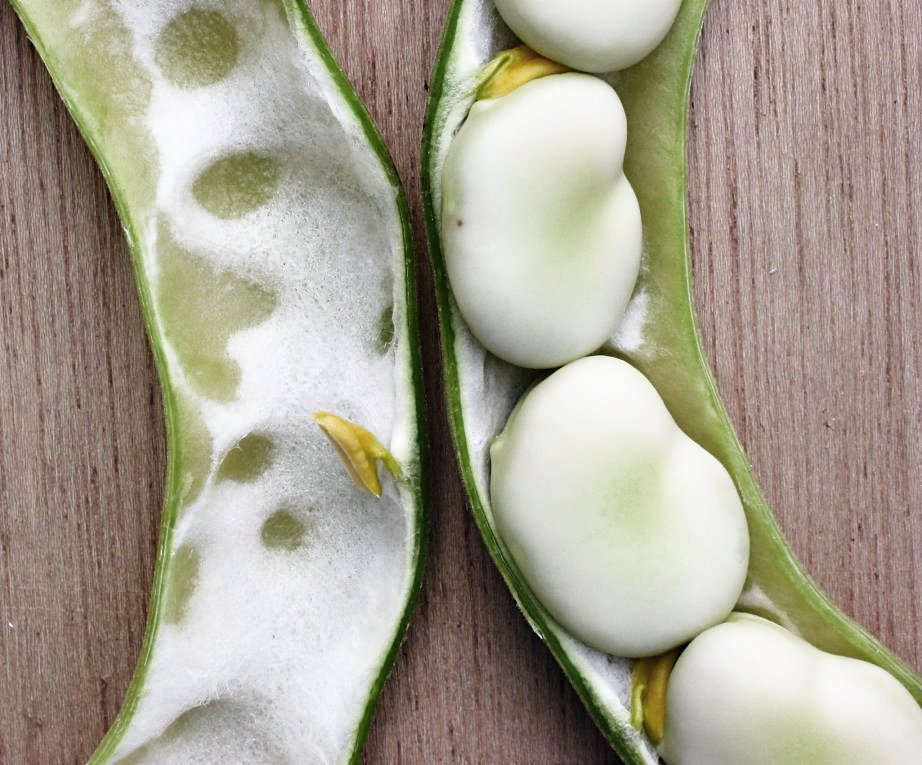 Broad (fava) beans in the pod. Photo: Hohum

Mediterranean Diet The Best Prevention Against Prostate Cancer
Men who consume colourful fruits and vegetables on a regular basis are less likely to be diagnosed with prostate cancer (PC), according to new research by University of South Australia scientists.
A rainbow of foods rich in certain micronutrients helps to prevent prostate cancer (PC) as well as speed up recovery among men who undergo radiation treatment for the disease.
The findings, from two studies published in the journal Cancers, highlight the importance of a Mediterranean or Asian diet that includes these foods.
Researchers compared micronutrient plasma concentrations of prostate cancer patients with a healthy control group, revealing low levels of lutein, lycopene, alpha-carotene, and selenium in PC patients and high levels of iron, sulphur, and calcium in the same group, relative to controls.
Increased DNA damage after radiation exposure was also associated with low lycopene and selenium in blood plasma.
Men with plasma concentrations lower than 0.25 micrograms (ug) per millilitre (mL) for lycopene and/or lower than 120ug/L for selenium have an increased risk of prostate cancer and are likely to be more sensitive to the damaging effects of radiation.
Foods that are rich in lycopene include tomatoes, melons, papayas, grapes, peaches, watermelons, and cranberries. Selenium-rich foods include white meat, fish, shellfish, eggs, and nuts.
Study co-author Dr Permal Deo says eating foods that are naturally rich in lycopene and selenium is preferable to taking supplements, where the benefits are limited, according to previous studies.
"Our recommendation is to adopt a Mediterranean diet enlisting the help of a dietician because people absorb nutrients in different ways, depending on the food, the digestive system, the person's genotype and possibly their microbiome," Dr Deo says.
Prostate cancer remains one of the most common and fatal cancers in men, but the nutritional deficiencies associated with it remain largely unknown, hence this study.
Other risk factors, such as ethnicity, family history and age have previously been linked to prostate cancer.
"There is strong evidence that being overweight and tall increases the risk of prostate cancer. Diets high in dairy products and low in vitamin E may also increase the risk but the evidence is less clear."
Vitamin E is found in plant-based oils, nuts, seeds, fruits, and vegetables.
The research is the first to evaluate plasma concentrations of micronutrients and trace elements with respect to prostate cancer in the South Australian population.
Varinderpal S. Dhillon, Permal Deo, Michael Fenech.
Plasma Micronutrient Profile of Prostate Cancer Cases Is Altered Relative to Healthy Controls—Results of a Pilot Study in South Australia.
Cancers, 2022; 15 (1): 77 DOI:
10.3390/cancers15010077
Disclaimer: These articles are not intended to provide medical advice, diagnosis or treatment. Views expressed here do not necessarily reflect those of Pittwater Online News or its staff.