Inbox and Environment News: Issue 598
September 10 - 16, 2023: Issue 598
Pictures From The Past: Broken Bay Customs Station, Barrenjoey
Why it is called 'Station Beach' on the Pittwater side. More in Broken Bay Customs Station At Barrenjoey
Some photos and one drawing: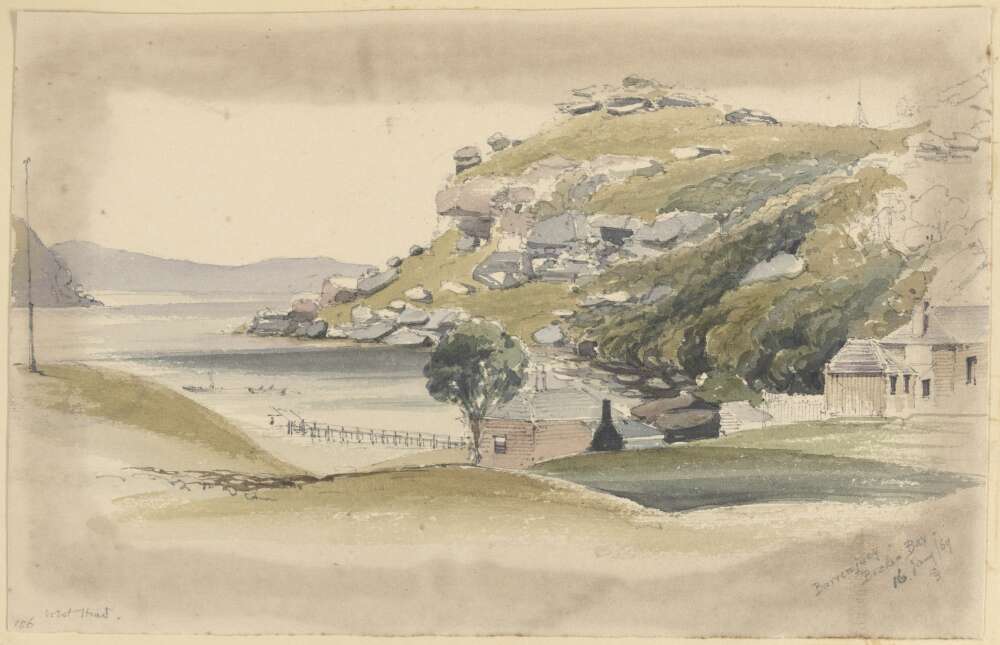 Barrenjuey [i.e. Barrenjoey], Broken Bay 1869 Jan. 16 by George Penkivil Slade. nla.pic-an6454687, courtesy National Library of Australia.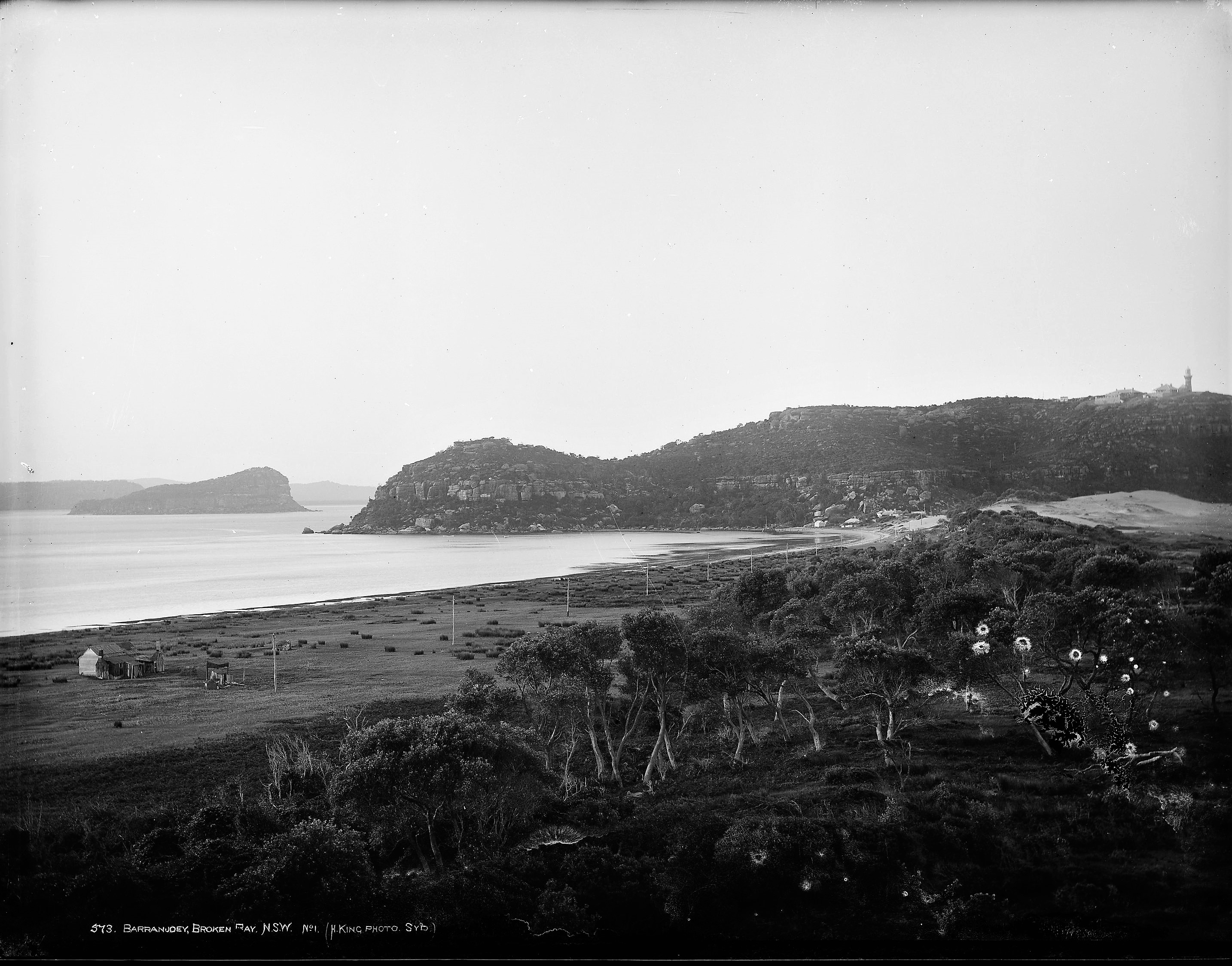 'Barranjoey' by Henry King, circa 1880, photo courtesy Powerhouse Museum - and section from: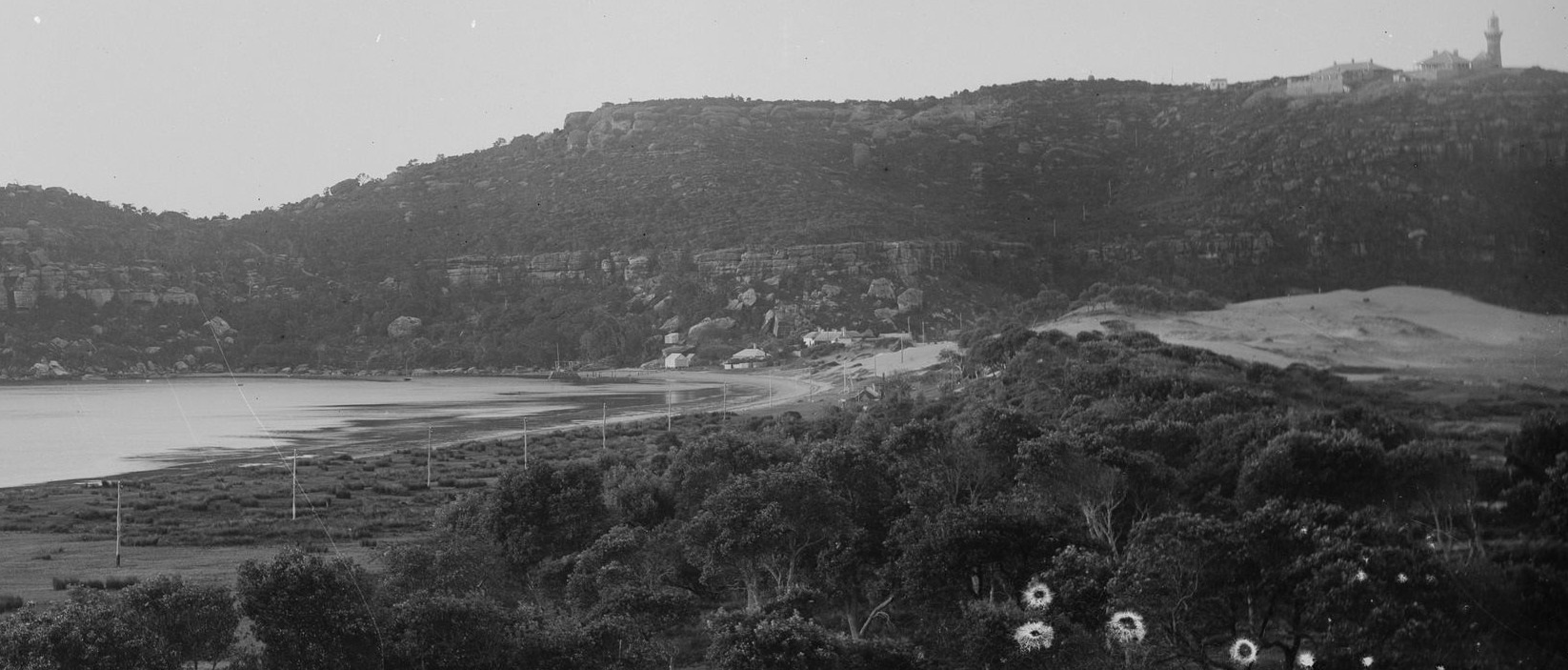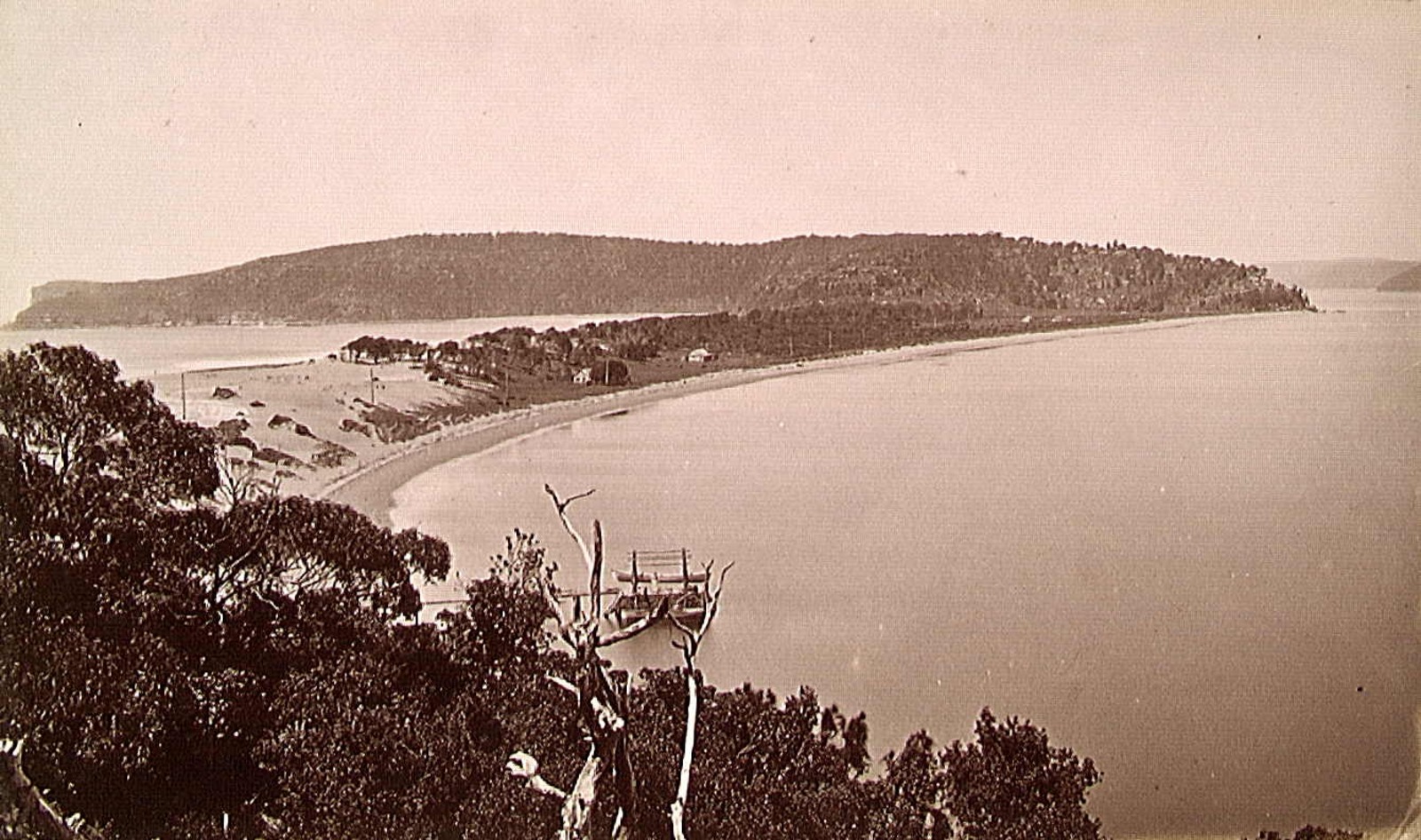 Broken Bay. Date(s) of creation:1889. Charles Potter 1889. Image No: mp000367. Courtesy State Library of Victoria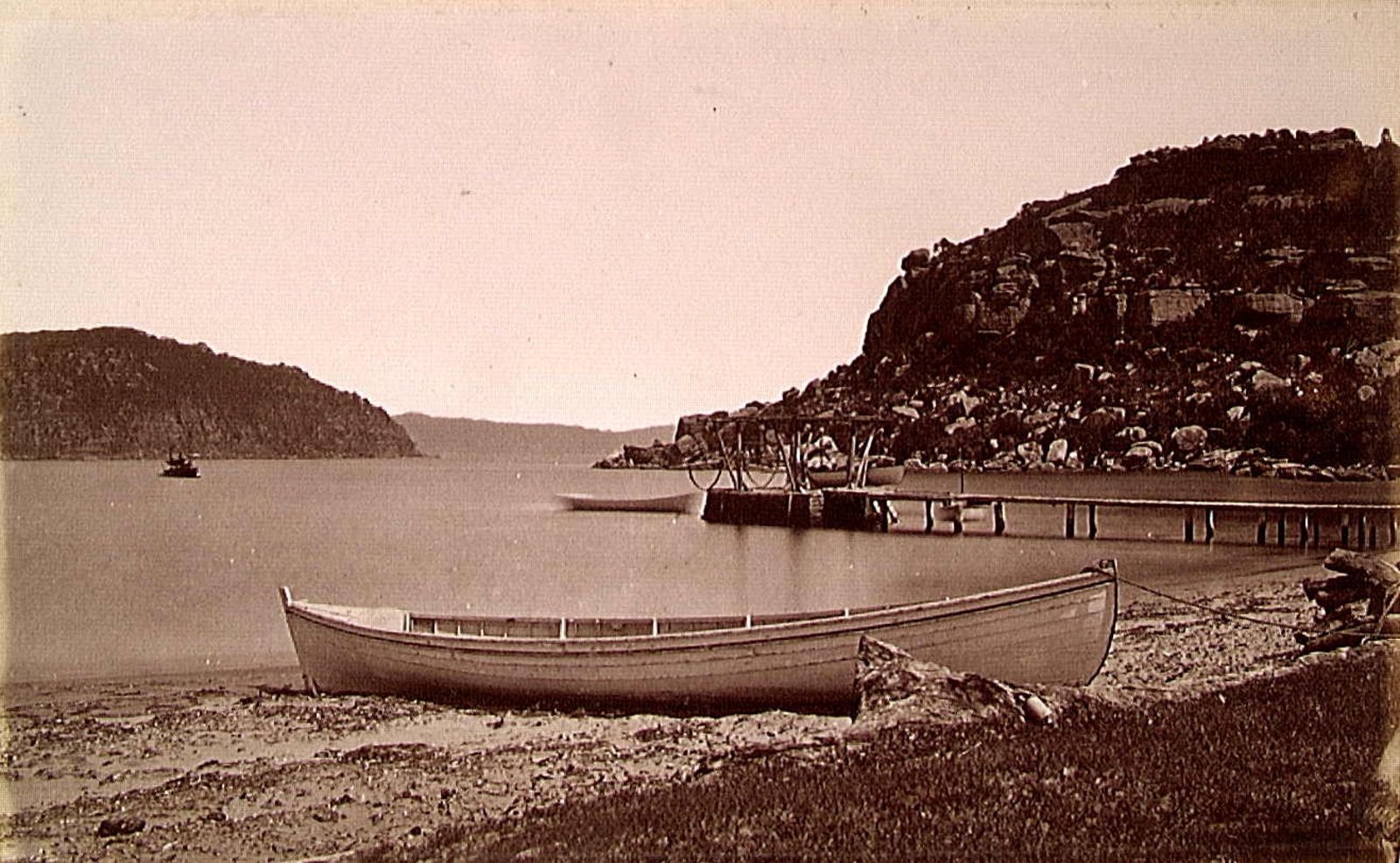 Broken Bay. Date(s) of creation:1889. by Charles Potter 1889. Image No:FL15796563. Courtesy State Library of Victoria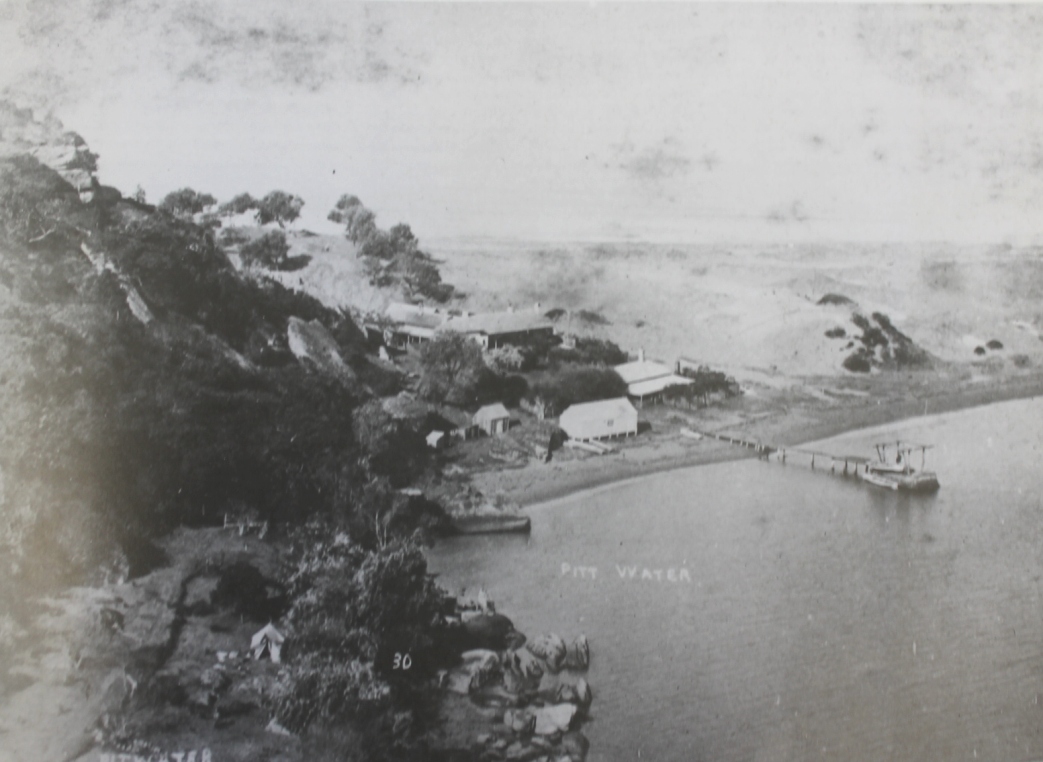 Broken Bay Customs Station at Barrenjoey, circa 1900, photo courtesy Australian National Archives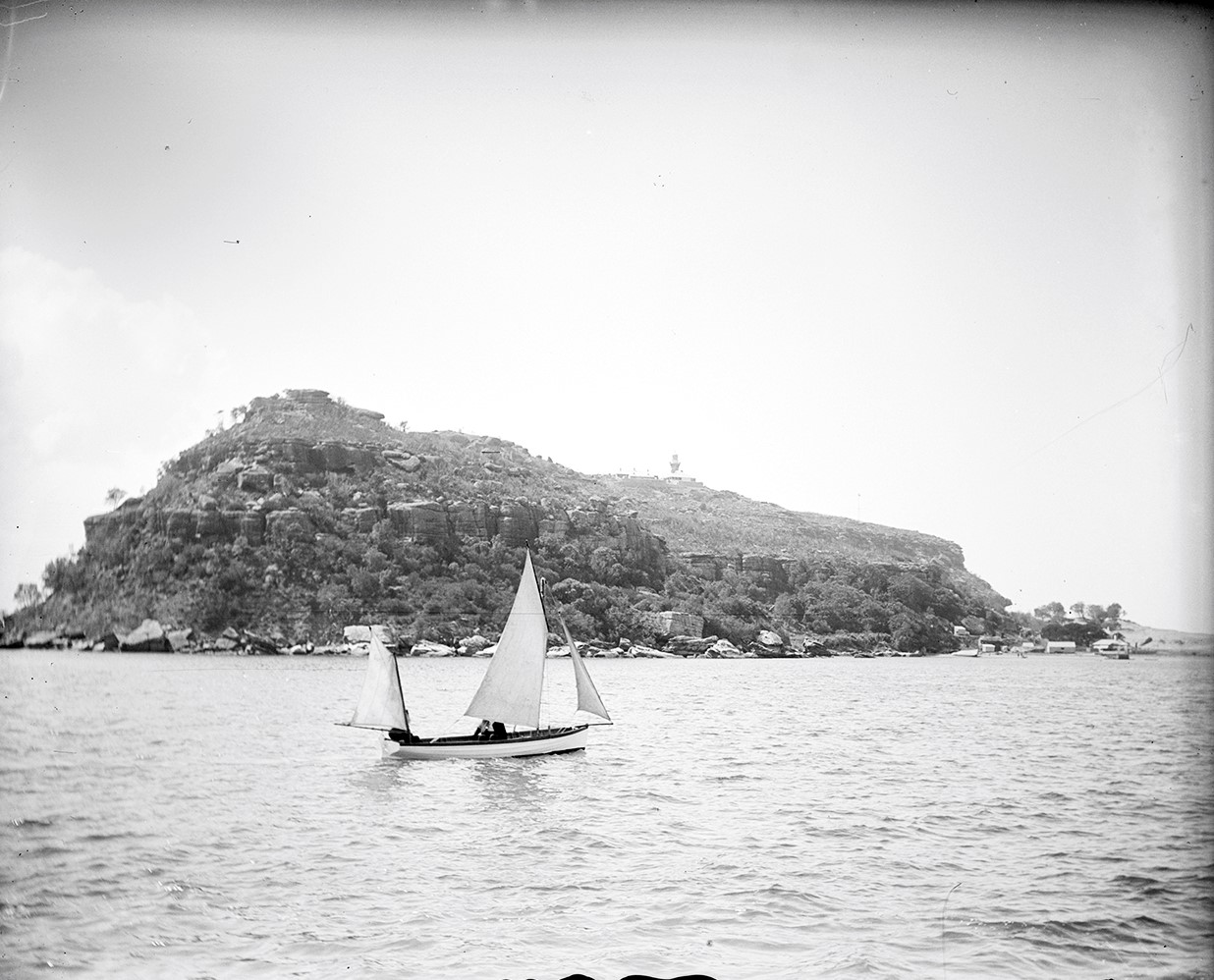 Barrenjoey headland circa 1900-1910, photo courtesy NSW State Records and Archives.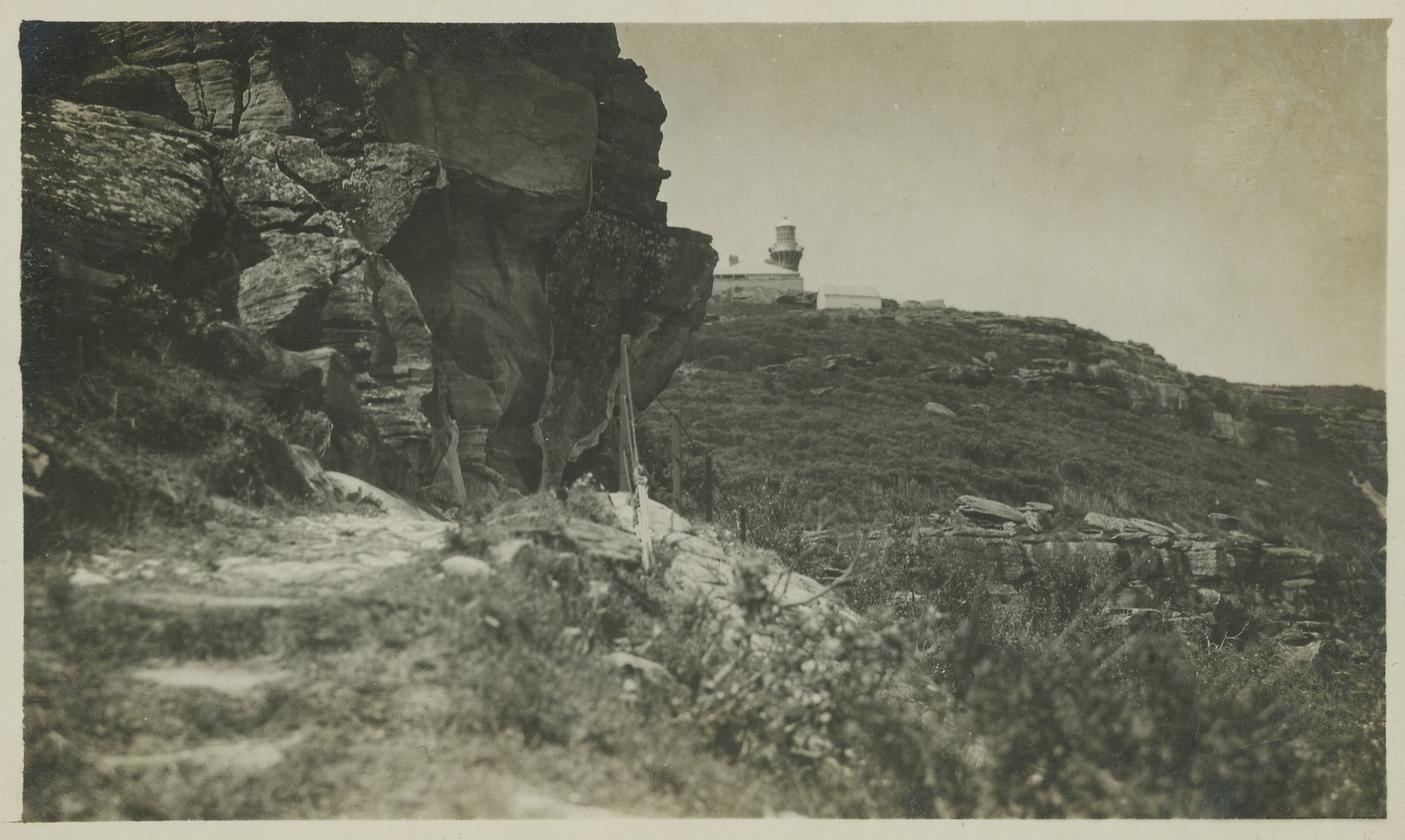 Barren Joey Lighthouse (Burrin Ju) [picture]. A. J. Vogan (Arthur James), 1859-1948,[ca. 1910 - ca. 1915] Image H82.254/8/34, courtesy State Library of Victoria.
Government Opens Up Sydney New Year's Eve Premium Vantage Points For The Public
The NSW Government has confirmed that NSW-government-owned sites around the Sydney Harbour foreshore will be free for the public this New Year's Eve, fulfilling an election commitment.
The announcement comes as 6,000 front row positions for the world-famous fireworks atop the Cahill Expressway go up for grabs from Tuesday with the launch of a free ticket ballot.
The move will allow more than 60,000 Sydneysiders and visitors to once again access some of the harbour's best vantage points free of charge.
The government is making fireworks viewing free again across Barangaroo Reserve, West Circular Quay (including First Fleet Park), Campbells Cove, Hickson Road Reserve and locations in the Royal Botanic Garden Sydney and The Domain, including the renowned Mrs Macquarie's Point. Tickets at these locations last year ranged in price from $12.50 to $520.
Most of these vantage points will operate on a first-come, first-served basis, with monitored capacity limits in place. Each vantage point will be closed once capacity is reached.
Further NSW Government public domain venues within Sydney Harbour will also be free, with access managed through a ticket system. This includes NSW National Parks and Wildlife's Bradleys Head, Strickland Estate, and the idyllic Clark Island, Me-Mel (Goat Island) and Shark Island.
Tickets at these NSW National Parks and Wildlife venues last year cost between $24 and $286. Instead, people who secure tickets this year will only pay a modest fee covering their return ferry voyage.
The Transport for NSW 'NYE on the Cahill Expressway' will remain the same as 2022, with free access managed through a ticket system. The family-friendly, alcohol and smoke-free celebration boasts live music, entertainment and an amazing view.
People can nominate their preference to attend either the 9pm or midnight session, with a maximum of five tickets available per ballot entry. Around 3,000 can take in the fireworks display at each session, with a dedicated accessibility viewing area available to up to 200 people.
The ballot for tickets to NYE on the Cahill Expressway 2023 opens at 9 am Tuesday 5 September and
will close on Friday 6 October at 11:59 pm
, with people invited to enter the draw to attend one of 2 sessions.
Successful applicants will be informed by email between Monday, 16 October and Friday, 8 December 2023.
The government has provided limited exemptions to 2 charities, the Taronga Conservation Society of Australia and the Royal Botanic Gardens Foundation, allowing their annual New Year's Eve fundraisers to continue. The not-for-profit events underpin the conservation and scientific work of the two important NSW public institutions.
The Royal Botanic Gardens' limited exemption allows its Foundation and Friends Picnic, established in 1996, to take place once again on the Mare and Foal Lawn. The picnic also serves as the Royal Botanic Gardens' designated accessible viewing area, with complimentary tickets issued via a public ballot to people with a disability.
Planning in all precincts is now underway. Access arrangements, including free tickets, will be made available over time via the City of Sydney's website.
City of Sydney will continue to put on the world-famous firework display on 31 December, ensuring Sydney maintains its globally recognised reputation as the New Year's capital of the world.
Sydney Harbour will once again be the focal point with 2 fireworks shows, the 9 pm fireworks followed by the dazzling midnight show.
NSW Government agencies including the NSW Police are already working together to ensure appropriate safety and security measures will be in place across the city to ensure revellers can welcome in 2024 safely.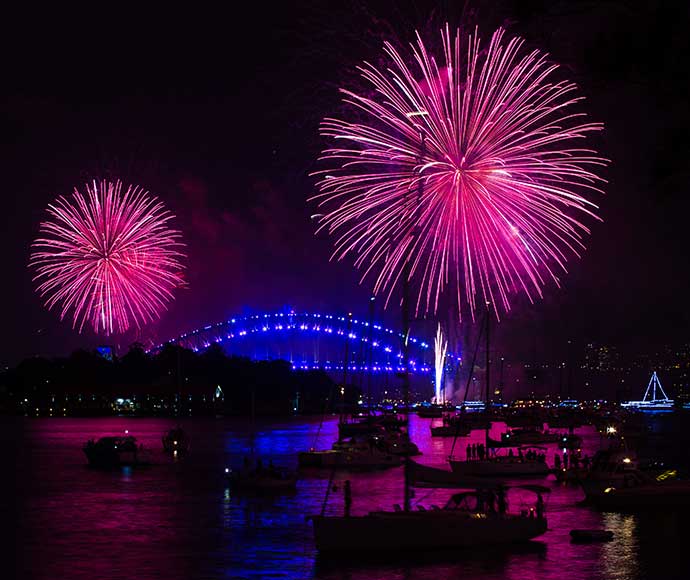 Photo: Clark Island Garden Party Fireworks. NYE 2017. Clark Island on Sydney Harbour Credit: E Pickles/DPE
Celebrating Excellence And Achievement In NSW Public Education 2023
An impressive 165 awards have been presented to NSW public school teachers, students, employees and parents at the 2023 NSW Minister's and Secretary's Awards for Excellence.
Last night's awards at Sydney Town Hall celebrated the best of public schooling, outstanding achievement of individuals and breakthrough school initiatives centred around literacy, numeracy, science, student well-being and community partnerships.
Robotics and STEM learning received honourable mentions throughout the six award categories, as did various flood assistance initiatives including a principal-led, wellbeing flood recovery support initiative for 12 primary and secondary schools in the Northern Rivers region.
The school team at Royal Prince Alfred Hospital School was awarded for transforming the educational provision to students during a short-term hospital stay, and four schools for specific purposes (SSPs) were also acknowledged for providing specialist and intensive support in a dedicated setting for students with moderate to high learning and support needs.
Of the 117 primary and secondary schools acknowledged, 28 schools received multiple awards and one regional NSW school, Denison College of Secondary Education – Bathurst High Campus, received four awards across three categories.
Respected and popular former Sir Joseph Banks High School Principal, Murray Kitteringham, was awarded the Lifetime Achievement Award for his "unrelenting energy, commitment, motivation, fervour for supporting students, colleagues and the system".
Mr Kitteringham led the school community as principal from 2016 until his death in June 2022.
Deputy Premier and Minister for Education and Early Learning Prue Car said she was delighted to highlight the incredible achievements of the public system's outstanding students and teachers.
"These awards are a great opportunity to call out the fabulous educators, who every day are making a difference in the lives of children, and the inspiring students demonstrating academic, cultural, sporting and leadership excellence."
The winners were selected in the following categories:
Minister's Award for Excellence in Student Achievement
Minister's Award for Excellence in Teaching
Secretary's Award for Excellent Service
Secretary's Award for an Outstanding School Initiative
Secretary's School Achievement Award
Public School Parent of the Year.
Department of Education Secretary Murat Dizdar said the awards were a great opportunity to recognise outstanding initiatives and staff that were driving improvements across public schools.
He said the number of regional schools showcased in the awards highlighted the Education Department's commitment to equity of opportunity no matter where students lived.
"Schools like Denison College in Bathurst show geography is no barrier to delivering innovative programs that lift outcomes for our students and ensure our schools and staff are also improving every year."
Mr Dizdar also acknowledged the role parents played in supporting public schools and public school students.
"The awards also recognise 12 parents, guardians and caregivers who perform invaluable support roles and who contribute significantly to their local NSW public school community; contributions that are deeply appreciated."
Public Education Foundation chief executive officer David Riordan said public education was the cornerstone of the future of NSW.
"I am so proud to be recognising excellence, not just in the performances and the personal stories but also in the achievements of students, teachers, and school staff from across NSW."
Read the award citations on the Public Education Foundation website www.publiceducationfoundation.org.au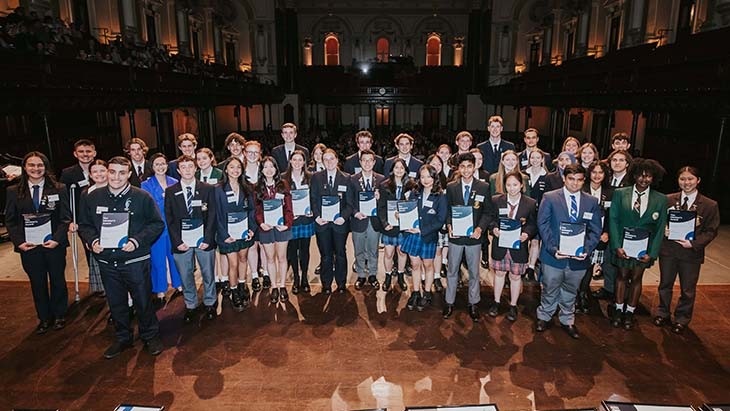 Recipients of the Award for Excellence in Student Achievement. Photo: NSW Department of Education.

Local Recipients Of Awards:
MINISTER'S AWARD FOR EXCELLENCE IN STUDENT ACHIEVEMENT
Recognising outstanding Year 12 students who have excelled in their secondary years across academic excellence, sports, cultural, community and leadership.
NBSC Mackellar Girls Campus
Maisy Bell has distinguished herself in every aspect of her school life. As School Captain, Maisy has been exemplary; she is the consummate role model with strong leadership capabilities matched with a most caring, positive manner. She has consistently displayed the strongest leadership, integrity and responsibility and is always a proactive and productive individual. Maisy has distinguished herself academically and in her cultural pursuits at state level. Her exceptionally high standards and her contributions to the community make her an outstanding role model whose talent is further evidenced by her varied cultural and community achievements and her prolific fundraising for charity.
NBSC Mackellar Girls Campus
Anneke Corry has distinguished herself and demonstrated a commitment to excellence in every aspect of her school life. As School Captain, Anneke consistently displays the strongest leadership, integrity and responsibility, and has a keen sense of the welfare of others and supporting them. Anneke has distinguished herself academically, excelling to the highest level in Years 11 and 12. Her highest level achievements at National Futsal and Football, individually and in teams, further evidence Anneke's commitment to excellence and broad talent. Anneke's exceptionally high personal standards and her contributions to the community make her an outstanding role model. Her charity work and fundraising efforts are prolific. Anneke is the consummate student.
Michael Hawkins is an exemplary student who embodies the Manly Campus school ethos of academic excellence, personal best and giving back to the community. As School Captain he leads the SRC, working to ensure activities are seamlessly coordinated thus empowering others to demonstrate leadership aspirations. He has a genuine interest in raising awareness of important social issues and acting for those in need, such as the Rainbow Club where children with disabilities are taught to swim in an atmosphere of inclusivity. He is a most able sportsperson across a range of sports who always demonstrates the values of participation and fair play.
Charlotte Jones is an outstanding young woman who possesses strong leadership skills and a likable and caring personality. Her involvement in a wide range of school activities and excellent communication skills resulted in her election to the important position of Performing Arts Captain for 2023. She has gained the respect of both staff and students with her mature approach to such a high profile role within the school community, whilst maintaining consistently high academic standards and specialised music commitments. Charlotte was the lead in our 2022 School Musical and she expertly co-coordinated a music festival in 2023 called the 'Festival of Lights'.
MINISTER'S AWARD FOR EXCELLENCE IN TEACHING
Recognising teachers who deliver the highest quality education to their students and contribute to their professional communities.
NBSC Freshwater Senior Campus
As a second-year teacher, Lily Schirru is deserving of recognition for her unwavering commitment to delivering high-quality education and her significant contributions to the professional community. Lily's outstanding dedication to student success, exemplified through her leadership in implementing a college-wide common assessment in Legal Studies and her invitation to participate in the HSC Community of Engagement by the Teacher Quality and Impact team, sets her apart as an exceptional educator. Her passion, expertise and positive impact on students and colleagues make her a deserving recipient of this prestigious award. Congratulations, Lily, on this well-deserved recognition!
Secretary's Award for an Outstanding School Initiative
NBSC Mackellar Girls Campus
RESILIENCE IN OUR TEENS (RIOT)
The implementation of RIOT (Resilience in our Teens) to complement our W@M (Wellbeing at Mackellar) Program has seen a marked improvement in student wellbeing across the school, as well as increased student engagement and attendance. Students and staff engage meaningfully in the psychology underpinning this program, as well as the practical tools for building resilience every day. The language and beliefs of the RIOT program and positive psychology, entwined in all we do, have resulted in an upward shift in resilience, independence and growth mindset. Students' sense of belonging, safety, confidence and understanding of dealing with their own and others' issues have blossomed; the program has resulted in outstanding outcomes.
8 Student-Backed Study Tips To Help You Tackle The HSC
By University of Sydney: Last updated 6 July 2023
Our students have been through their fair share of exams and learned a lot of great study tactics along the way. Here they share their top study tips to survive and thrive during exam time.
1. Start your day right
Take care of your wellbeing first thing in the morning so you can dive into your day with a clear mind.
"If you win the morning, you can win the day," says Juris Doctor student Vee Koloamatangi-Lamipeti.
An active start is a great way to set yourself up for a productive day. Begin your morning with exercise or a gentle walk, squeeze in 10 minutes of meditation and enjoy a healthy breakfast before you settle into study.
2. Schedule your study
"Setting up a schedule will help you organise your time so much better," says Master of Teaching student Wesley Lai.
Setting a goal or a theme for each study block will help you to stay focused, while devoting time across a variety of subjects will ensure you've covered off as much as possible. Remember to keep your schedule realistic and avoid over-committing your time.
Adds Wesley, "Make sure to schedule in some free time for yourself as well!"
3. Keep it consistent
"Make studying a habit," recommends Alvin Chung, who is currently undertaking a Bachelor of Arts and Bachelor of Laws.
With enough time and commitment, sitting down to study will start to feel like second nature rather than a chore.
"Do it every day and you'll be less likely to procrastinate because it's part of your life's daily motions," says Alvin.
4. Maintain motivation
Revising an entire year of learning can seem like an insurmountable task, which is why it's so important to break down your priorities and set easy-to-achieve goals.
"I like to make a realistic to-do list where I break down big tasks into smaller chunks," says Bachelor of Arts and Advanced Studies student Dannii Hudec.
"It's also really important to reward yourself after you complete each task to keep yourself motivated."
Treat yourself after each study block with something to look forward to, such as a cup of tea, a walk in the park with a friend or an episode of your latest Netflix obsession.
5. Minimise distractions
With so many distractions at our fingertips, it can be hard to focus on the task at hand. If you find yourself easily distracted, an "out of sight, out of mind" approach might do the trick.
"What helps me is to block social media on my laptop. I put my phone outside of my room when I study, or I give it to my sister or a friend to hide," says Bachelor of Commerce and Bachelor of Laws student Caitlin Douglas.
While parting ways with your phone for a few hours may seem horrifying, it can be an incredibly effective way to stay on task.
"It really helps me to smash out the work and get my tasks done," affirms Caitlin.
6. Beware of burnout
Think of the HSC period as a marathon rather than a sprint. It might be tempting to cram every single day but pacing out your study time will help to preserve your endurance.
"Don't do the work for tomorrow if you finish today's work early," suggests Daniel Kim, who is currently undertaking a Bachelor of Commerce and Advanced Studies.
"Enjoy the rest of your day and save the energy for tomorrow," he recommends.
Savouring your downtime will help you to avoid burning out before hitting the finish line.
7. Get a good night's sleep
Sleep is one of your greatest allies during exam season.
"I've found that a good night's sleep always helps with concentration and memory consolidation," says Bachelor of Science (Medical Science) student Yasodara Puhule-Gamayalage.
We all know we need to be getting around 8 hours of sleep a night to perform at our best, but did you know the quality of sleep also matters? You can help improve the quality of your sleep with some simple tweaks to your bedtime routine.
"Avoid caffeine in the 6 hours leading up to sleep, turn off screens an hour before going to bed, and go to bed at the same time every night," suggests Yasodara.
8. Be kind to yourself
With exam dates looming and stress levels rising, chances are high that you might have a bad day (or a few!) during the HSC period.
According to Bachelor of Arts and Advanced Studies student Amy Cooper, the best way to handle those bad days is to show yourself some kindness.
"I know that if I'm in a bad state of mind or having a bad day, I'm not going to be able to produce work that I'm proud of," she says.
For Amy, the remedy for a bad day is to take some time to rest and reset.
"It's much more productive in the long run for me to go away, do some things I love, and come back with a fresh mind."
Immerse yourself in a mentally nourishing activity such as going for a bushwalk, cooking your favourite meal, or getting stuck into a craft activity.
If you feel completely overwhelmed, know you're not alone. Reach out to a friend, family member or teacher for a chat when you need support.
There are also HSC Help resources available at: education.nsw.gov.au/student-wellbeing/stay-healthy-hsc

Wednesday 11 October, 2023: HSC written exams start.
School Leavers Support
Explore the School Leavers Information Kit (SLIK) as your guide to education, training and work options in 2022;
As you prepare to finish your final year of school, the next phase of your journey will be full of interesting and exciting opportunities. You will discover new passions and develop new skills and knowledge.
We know that this transition can sometimes be challenging and the COVID-19 pandemic has presented some uncertainty. With changes to the education and workforce landscape, you might be wondering if your planned decisions are still a good option or what new alternatives are available and how to pursue them.
There are lots of options for education, training and work in 2022 to help you further your career. This information kit has been designed to help you understand what those options might be and assist you to choose the right one for you. Including:
Download or explore the SLIK here to help guide Your Career.
School Leavers Information Kit (PDF 5.2MB).
School Leavers Information Kit (DOCX 0.9MB).
The SLIK has also been translated into additional languages.
Download our information booklets if you are rural, regional and remote, Aboriginal or Torres Strait Islander, or living with disability.
Support for Regional, Rural and Remote School Leavers (PDF 2MB).
Support for Regional, Rural and Remote School Leavers (DOCX 0.9MB).
Support for Aboriginal and/or Torres Strait Islander School Leavers (PDF 2MB).
Support for Aboriginal and/or Torres Strait Islander School Leavers (DOCX 1.1MB).
Support for School Leavers with Disability (PDF 2MB).
Support for School Leavers with Disability (DOCX 0.9MB).
Download the Parents and Guardian's Guide for School Leavers, which summarises the resources and information available to help you explore all the education, training, and work options available to your young person.
School Leavers Information Service
Are you aged between 15 and 24 and looking for career guidance?
Call 1800 CAREER (1800 227 337).
SMS 'SLIS2022' to 0429 009 435.
Our information officers will help you:
navigate the School Leavers Information Kit (SLIK),
access and use the Your Career website and tools; and
find relevant support services if needed.
You may also be referred to a qualified career practitioner for a 45-minute personalised career guidance session. Our career practitioners will provide information, advice and assistance relating to a wide range of matters, such as career planning and management, training and studying, and looking for work.
You can call to book your session on 1800 CAREER (1800 227 337) Monday to Friday, from 9am to 7pm (AEST). Sessions with a career practitioner can be booked from Monday to Friday, 9am to 7pm.
This is a free service, however minimal call/text costs may apply.
Call 1800 CAREER (1800 227 337) or SMS SLIS2022 to 0429 009 435 to start a conversation about how the tools in Your Career can help you or to book a free session with a career practitioner.
Word Of The Week: Irrefutable
Word of the Week returns in 2023 simply to throw some disruption in amongst the 'yeah-nah' mix.
Adjective

1. impossible to deny or disprove. 2. impossible to prove wrong
From early 17th century 1610's: from late Latin irrefutabilis, from in- 'not' + refutabilis (from refutare 'repel, rebut').
Compare Refute (verb) from 1510s, "refuse, reject" someone or something, a sense now obsolete, from French réfuter (16c.) and directly from Latin refutare "to drive back; rebut, disprove; to repress, repel, resist, oppose," from re- "back" (see re-) + futare "to beat"
Retired Police Officers Day 2023: At Mona Vale Police Station
This annual event was a great success again this year.
Over 50 retired officers who worked on the Northern Beaches PAC in the past gathered for a lunch BBQ and a catch-up on Wednesday September 9 2023.
Similar events will take place at other Police Area Commands throughout the state on Thursday.
''We were hosted by Superintendent Pat Sharkey and his wonderful support team headed by Sgt. Belinda Caddy and Acting Executive Officer Rebecca Jessep.
Well over 50 Northern Beaches RFPA Members and former NSW Police Officers, including one Police widow, enjoyed catching up with former workmates and an excellent BBQ courtesy of the NB PAC.
Some members travelled from the Central Coast and the Blue Mountains to be there and Members who have passed in the last couple of years were also acknowledged.
We extend out thanks to Superintendent Sharkey and his team for a wonderful day of great memories.'' -
David Whiteman, Chairman of Northern Beaches Retired & Former Police Association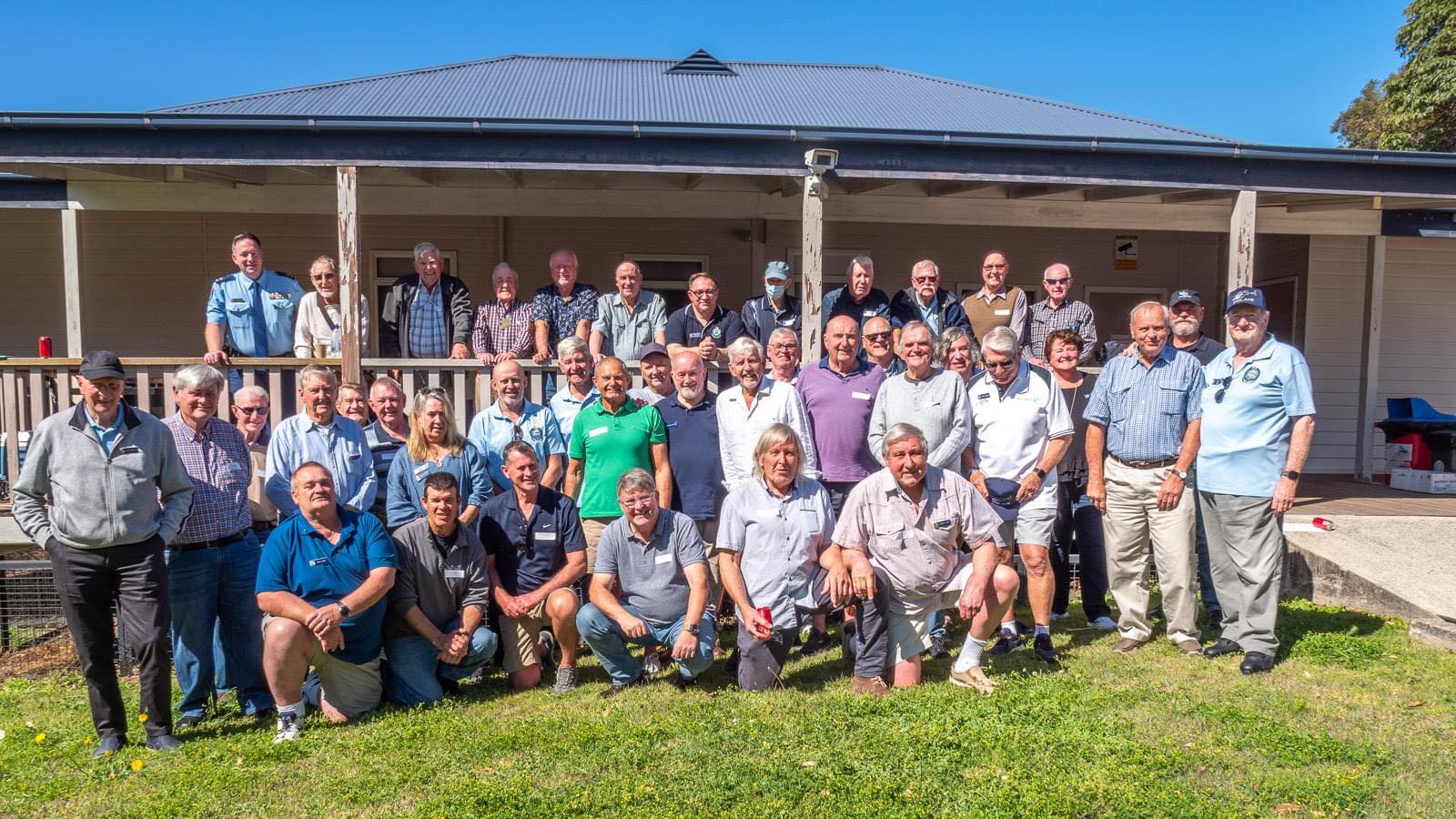 Group photo by
Dave Whiteman
, past Profile of the Week and a former Newport resident and among original intake years at Pittwater High School, and a retired Member of the NSW Police Force - thanks Dave!
Pension Boosted But More Needed For Those In Need
From 20 September 2023, the Age Pension, Veteran Payment, Disability Support Pension and Carer Payment will receive an increase because of indexation.
The maximum rate of the single Age Pension will rise by $32.70 per fortnight (taking it from $1064 to $1096.70) and for couples, by $49.40 per fortnight (taking their combined payment from $1604 to $1653.40).
Chief Advocate Ian Henschke said while people who rely on the Age Pension will welcome the increase, under the current system pensioners are still behind, especially when inflation is unusually high.
Several other government payments will also be increased on 20 September in line with announcements made in the May Budget.
Single JobSeeker Payment recipients will receive a base payment of $749.20 per fortnight, a $56.10 increase. For JobSeeker recipients aged 55-59 unemployed for more than 9 months, the payment increase will be $96.10 per fortnight.
A welcome change is the 15% increase to Commonwealth Rent Assistance. The maximum rate for a single renter will rise by $27.60 to $184.80 per fortnight, for a couple by $26 to $174.
"It's a good start but more needs to be done to help renters," Mr Henschke said.
"We recently heard from a couple paying $920 a fortnight in rent. As pensioners, this leaves them with only $907.40 a fortnight to pay for food, fuel, utilities, and other expenses."
Income limits for eligibility for the Commonwealth Seniors Health Card are increasing by $5,400 to $95,400 per annum for singles and by $8,640 to $152,640 for couples combined. With deeming rates frozen for two years, more self-funded retirees could now be eligible for concessions.
"More can be done to support older people doing it tough. As recent National Seniors research showed, a greater proportion of people with low incomes and those who are renting are suffering from cost-of-living pressures," Mr Henschke said.
"For example, 39% of older renters told us they were experiencing severe cost-of-living impacts compared to only 11 % of older homeowners.
"What we need is additional targeted support for people with limited means and to stop punishing those who need to work.
"In our Employment White Paper Submission we have called on the government to simplify the tax and transfer system to boost workforce participation, and with it income and savings.
"We want a change to income test rules for pensioners who want to work and work more. This could be achieved by reducing the taper rate from 50c to 32.5c in the dollar to align with the tax system. It's simple, fair, will help solve critical workforce shortage, and boost the budget bottom line.
"We will continue to fight for a system that improves people's lives."
Improving Quality Of Life Through Accommodation Design: Have Your Say
The Australian Government has been working with older people, their families and carers, the aged care sector and design experts to improve the design of residential aged care accommodation.
The Government is now seeking feedback on the draft National Aged Care Design Principles and Guidelines,
which have been developed in response to the Royal Commission into Aged Care Quality and Safety.
The Government wants to encourage flexibility and innovation in accommodation design and support providers to create safe and comfortable living environments that promote independence, function and enjoyment.
The draft Principles and Guidelines consider a range of design elements, including:
accessibility
dementia-friendly design principles
the role of 'small home models' with residents living together in smaller 'households'
needs of diverse communities.
As well as informing new builds, the Principles and Guidelines include improvements that can be made to existing aged care homes.
The Government wants to hear from older people, aged care providers, design experts and those involved in construction and refurbishment projects in aged care homes.
The National Aged Care Design Principles and Guidelines will be introduced from 1 July 2024.
A design ideas competition will also be launched later this year to test the draft Principles and Guidelines.
Minister for Aged Care, Anika Wells said:
"Your feedback will ensure the Principles and Guidelines provide a comprehensive, evidence-based resource to guide accommodation design and put quality and dignity back into aged care.
"Accommodation that is more homely and less clinical provides familiar environments for older people – and a sense of belonging.
"Better design will also provide improved working environments for the workers who provide care.
"The Principles and Guidelines will explain how to make simple changes that can have enormously positive impacts on residents and staff. For example, people can experience sensory overload when they are in cluttered environments.
"Floor coverings in solid colours with matte finishes can reduce confusion and make it easier for people to walk around.
"Evidence shows that long corridors can be confusing for residents living with dementia and difficult for people with reduced mobility, increasing demands on staff.
"The guidelines will show how corridors can be improved when they are shorter or when seating, landmarks and good lighting are used.
"The Principles and Guidelines will show how to create a variety of outdoor spaces that encourage access to and use of outdoor areas."
The guidelines and more information can be found here:
Findings from consultations with older people and their families and carers, the aged care sector, and design and technical experts informed the development of the draft Design Principles and Guidelines.
The first stage of consultations involved the release of two discussion papers and a design survey. A summary of feedback is available on the Aged Care Engagement Hub.
These findings informed the second phase of targeted consultations. This included interviews and focus groups with a wide range of stakeholders from October 2022 to January 2023.
This information will be used to develop a picture of aged care homes, including where services are provided flexibly, in terms of their age, size, location, layout and physical attributes and characteristics. The information gathered will also inform the work of the Aged Care Taskforce.
The Stocktake will remain open until 3 October 2023.
Later in the year we will be conducting a design ideas competition to test, refine, and generate ideas relating to the draft Design Principles and Guidelines. This will showcase what can be achieved through their application.
Exercise-Induced Hormone Irisin May Reduce Alzheimer's Disease Plaque And Tangle Pathology In The Brain
Researchers who previously developed the first 3D human cell culture models of Alzheimer's disease (AD) that displays two major hallmarks of the condition -- the generation of amyloid beta deposits followed by tau tangles -- have now used their model to investigate whether the exercise-induced muscle hormone irisin affects amyloid beta pathology.
As reported in the journal Neuron, the Massachusetts General Hospital (MGH)-led team has uncovered promising results suggesting that irisin-based therapies might help combat AD.
Physical exercise has been shown to reduce amyloid beta deposits in various mouse models of AD, but the mechanisms involved have remained a mystery.
Exercise increases circulating levels of the muscle-derived hormone irisin, which regulates glucose and lipid metabolism in fat tissue and increases energy expenditure by accelerating the browning of white fat tissue.
Studies have revealed that irisin is present in human and mouse brains and that its levels are reduced in patients with AD and in mouse models of the condition.
To test whether irisin plays a causal role in the link between exercise and reduced amyloid beta, Se Hoon Choi, PhD and Eun Hee Kim, PhD, of the Genetics and Aging Research Unit at MGH, along with additional research colleagues applied the hormone to their 3D cell culture model of AD.
"First, we found that irisin treatment led to a remarkable reduction of amyloid beta pathology," says Choi. "Second, we showed this effect of irisin was attributable to increased neprilysin activity owing to increased levels of neprilysin secreted from cells in the brain called astrocytes."
Neprilysin is an amyloid beta-degrading enzyme that has been found to be elevated in the brains of mice with AD that were exposed to exercise or other conditions leading to reduced amyloid beta.
The researchers uncovered even more details about the mechanisms behind irisin's link to reduced amyloid beta levels. For example, they identified integrin αV/β5 as the receptor that irisin binds to on astrocytes to trigger the cells to increase neprilysin levels.
Furthermore, they discovered that irisin's binding to this receptor causes reduced signaling of pathways involving two key proteins: extracellular signal-regulated kinase (ERK) and signal activator of transcription 3 (STAT3). Reduced ERK-STAT3 signalling was critical for irisin-induced enhancement of neprilysin.
Previous studies have shown that in mice, irisin injected into the blood stream can make its way into the brain, making it potentially useful as a therapeutic.
"Our findings indicate that irisin is a major mediator of exercise-induced increases in neprilysin levels leading to reduced amyloid beta burden, suggesting a new target pathway for therapies aimed at the prevention and treatment of Alzheimer's disease," says Rudolph Tanzi, PhD, a senior author of the study and director of the Genetics and Aging Research Unit.
Eunhee Kim, Hyeonwoo Kim, Mark P. Jedrychowski, Grisilda Bakiasi, Joseph Park, Jane Kruskop, Younjung Choi, Sang Su Kwak, Luisa Quinti, Doo Yeon Kim, Christiane D. Wrann, Bruce M. Spiegelman, Rudolph E. Tanzi, Se Hoon Choi.
Irisin reduces amyloid-β by inducing the release of neprilysin from astrocytes following downregulation of ERK-STAT3 signaling
. Neuron, 2023; DOI:
10.1016/j.neuron.2023.08.012
Link To A Bygone Era From The Comfort Of Home
History lovers can take a virtual step back in time and experience life in a gold rush-era Hill End homestead thanks to a new online experience by the NSW National Parks and Wildlife Service (NPWS).
The immersive digital experience allows anyone to explore Craigmoor House, a 148-year-old time capsule filled with the original colonial furnishings and belongings of its original owners, the Marshall family.
"Craigmoor House is the grandest historic residence in Hill End, which boasted 8,000 residents during the 1870s gold rush but was left with only 700 locals when the gold rush ended," said Learna Benson, NPWS Senior Historic Site Officer.
"When you walk into Craigmoor, there are still bonnets and bags from the Marshall women hanging on hooks on the wall, and an array of books, magazines, glasses and crockery the family used are still in their places. It's like visiting a home where the occupants have vanished but all of their belongings remain.
"Because these objects are delicate and are undergoing historic collections cataloguing we aren't able to have physical visitors at present, but this new virtual tour opens the door to the home anytime to explore its fascinating historical treasures and learn about life in the 19th century goldmining town."
Craigmoor House is listed on the State Heritage Register and has been conserved by NPWS.
Located in the state's Central West, Hill End Historic Site features streetscapes and buildings that are little changed since the town's goldmining heyday.
The interactive virtual tour tells the story of Craigmoor House and its inhabitants through photos, historic information and audio, including interviews with Marshall family descendants.
"Listening to the stories from descendants of the original owners as you guide yourself through the house at your own pace lets visitors really feel what it was like to live during those times," said Ms Benson. "The Marshall family lived in Craigmoor House until 1950 and they have left behind a rich legacy that has preserved this era's way of life for future generations."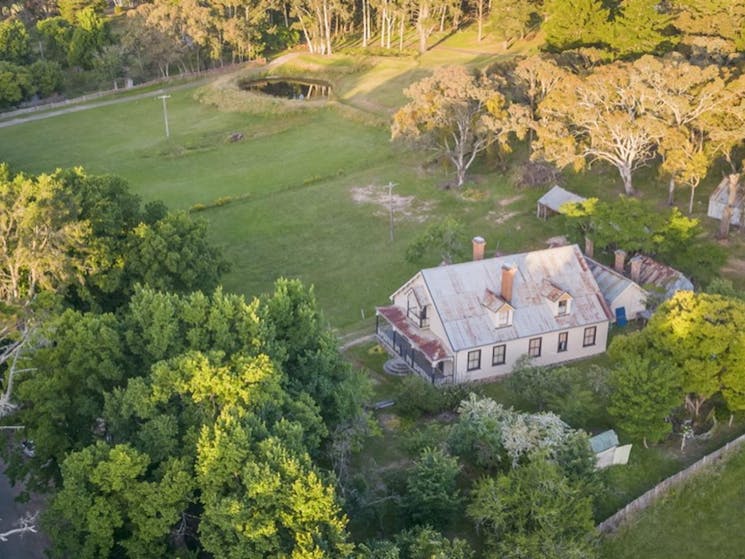 Aerial view of Craigmoor House Credit: John Spencer/DPE
Medicare Failing To Keep Up With Rising Cost Of Care
Medicare is failing to keep up with the rising costs of delivering healthcare, as new data reveals medical costs covered by the Medicare Benefits Scheme (MBS) have dropped significantly.
The AIHW report reveals that after 15 years of relative stability, the proportion of general practice provider fees covered by Medicare has dropped from 91 per cent in January 2022 to 85 per cent in July this year.
The report also shows Australians are using more Medicare funded services per person.
"This data shows quite clearly the cost of healthcare is significantly outpacing the Medicare system, causing even higher out-of-pocket costs for Australian patients," Professor Robson said.
"It also comes at a time when some state and territory governments appear intent on imposing an additional payroll tax burden on general practice, a move that will only add to out-of-pocket costs for patients."
An AMA report last year found the Commonwealth had saved $8.6 billion since 1993 because of poor or no Medicare indexation of just the Level B general practice item.
Professor Robson said budget measures to come into effect in November, such as tripling the GP bulk billing incentive, adding an extra round of MBS indexation, as well as changing the indexation formula, would help address the issues.
"These measures included by the federal government in the 2023 Budget are so important, but it's still a work in progress," Professor Robson said.
"The AMA will continue working with the federal government on important reforms to ensure Medicare better represents the value of healthcare patients receive.
"The chronic underfunding of Medicare has had a direct impact on the hip pocket of Australians, which is being acutely felt now as we are in the middle of a cost-of-living crisis."
Report Card On The Wellbeing Of Australians Looks At What's Changed Since The COVID Pandemic Began
Thursday, 7 September 2023
The latest 2-yearly Australian Institute of Health and Welfare (AIHW) report on the welfare and wellbeing of Australians will be launched today by the Hon Mark Butler MP, Minister for Health and Aged Care, and the Hon Amanda Rishworth MP, Minister for Social Services.
Australia's welfare 2023
uses a variety of data sources to look at temporary and lasting effects the COVID-19 pandemic has had on the way Australians live and work, including through accelerating existing social trends.
Levels of life satisfaction and psychological distress have improved in the Australian population since the height of the COVID-19 pandemic – but have
not
returned to similar levels as before the pandemic.
Widespread working from home is likely to remain common in the years ahead and a long-term decline in the proportion of Australians undertaking voluntary work is continuing.
The report shows that there was a net total of 10,176 'excess deaths' in Australia from the start of the pandemic (January 2020) to the end of March 2023 – this means there were over 10,000 more deaths than had been expected based on previous trends. COVID-19 accounted for a high proportion of the excess deaths.
'Australia has come a long way since we released the previous edition of Australia's welfare in September 2021,' said AIHW Deputy Chief Executive Officer Matthew James.
'At that time, many Australians were experiencing lockdowns, only 44.7% of people over the age of 16 were fully vaccinated against COVID and most children aged 12–15 weren't yet eligible to receive COVID vaccines. Life is much more "normal" now for most Australians, however, some things are quite different to before the pandemic.'
The AIHW publishes Australia's welfare every 2 years and Australia's health in the alternate years.
Australia's welfare includes an in-brief summary; a collection of articles on selected topics, including contributions by academic experts; and topic summaries with key facts.
Act Now For A Dementia-Friendly Future This Dementia Action Week
Local councils, businesses and community organisations will be asked to consider the steps they can take to be more dementia-friendly during this year's Dementia Action Week (18 - 24 September).
The Dementia Action Week theme is 'Act Now for a Dementia-Friendly Future' – because communities that take action to become dementia-friendly have less fear and a greater understanding of dementia.
It also results in less stigma and discrimination, as well as more support for people living with dementia to live well in their communities for longer.
During Dementia Action Week, which includes World Alzheimer's Day on Thursday 21 September, Dementia Australia is encouraging communities to think about and ask people living with dementia, their families and carers what they need to help them live well.
While two-thirds of people with dementia live in the community, Dementia Australia research shows 81 per cent of people with a loved one living with dementia felt people in shops, cafes and restaurants treated people with dementia differently.
Dementia Australia CEO Maree McCabe AM said it was important for communities to be dementia-friendly, so people living with dementia could access the services, activities and spaces to which we are all entitled.
"So, ahead of Dementia Action Week, start thinking about the small steps you can take, to include people living with dementia and create a better experience for all in your community," Ms McCabe said.
Dementia Action Week is a major leadership, awareness and advocacy campaign led by Dementia Australia as the peak body for people living with dementia, their families and carers. In the coming weeks businesses and local councils will have access to a digital toolkit full of resources with information on how they can act now to make their organisation more dementia-friendly.
Dementia Australia is the source of trusted information, education and services for the estimated more than 400,000 Australians living with dementia, and the more than 1.5 million people involved in their care. We advocate for positive change and support vital research. We are here to support people impacted by dementia, and to enable them to live as well as possible. No matter how you are impacted by dementia or who you are, we are here for you.
For support, please contact the National Dementia Helpline on 1800 100 500. An interpreter service is available. The National Dementia Helpline is funded by the Australian Government. People looking for information can also visit
dementia.org.au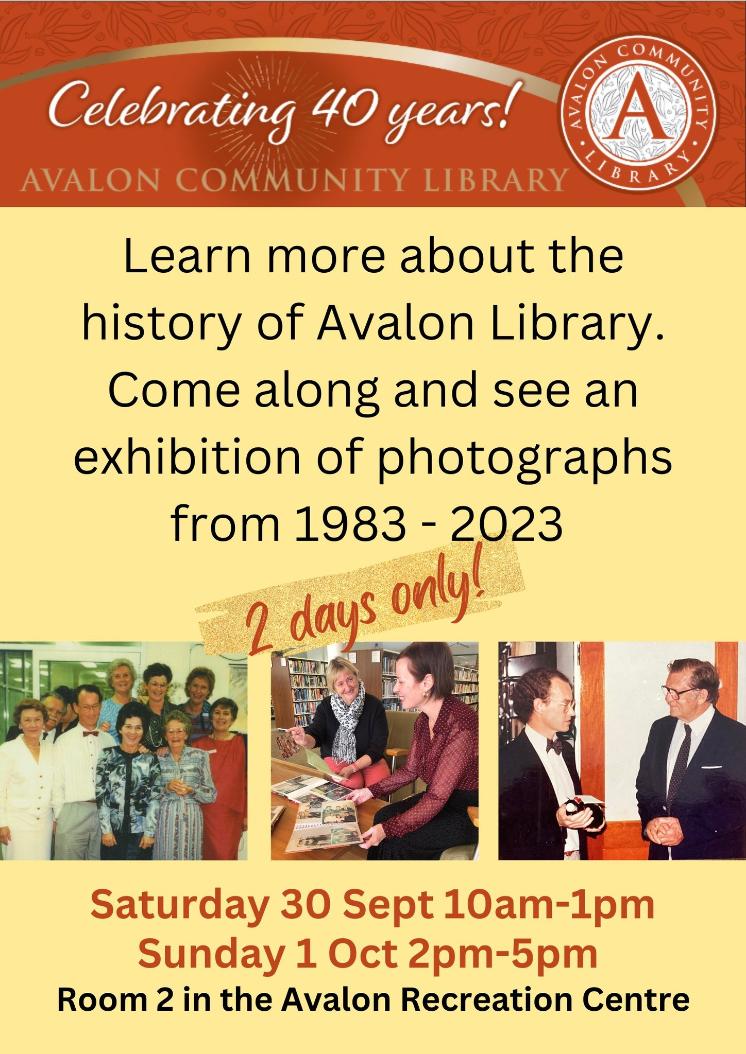 Pittwater-Narrabeen Parkinson's Support Group
The purpose of our group is to support seniors (55yrs +) living with Parkinson's, their carers, relatives and those who have lost a partner to Parkinson's, who live on the northern beaches of Sydney.
This support Group has been meeting for around 30 years on the Northern Beaches. Our meetings aim to help reduce the social isolation, and increase community connectedness for our members. Through guest speakers, discussions, and group activities, our meetings will support and promote mental health, healthy lifestyles and well-being.
Our Facebook webpage will be used to store resources and links, and provide another way to safely keep in touch, for those who want to use Facebook. We also have a website that is regularly updated
https://wheresdot.wixsite.com/nbpdsupportgroup
We meet regularly and due to Covid we have been meeting at Jamieson Park, The Esplanade, Narrabeen.
Concession Car Parking At NSW Health Public Hospitals
Patients and carers may be eligible for concession rates on parking at NSW Health public hospitals.
To be eligible you need to be:
requiring treatment over an extended period
attending hospital more than twice a week (including carers of long term patients who visit frequently).
ongoing cancer treatment
treatment more than twice weekly
daily dressing changes
cardiac rehabilitation or health promotion classes
Concessions are also available for holders of a:
Transport for NSW Mobility Parking Scheme permit
Pensioner Concession Card
Department of Veterans' Affairs Gold Card
Health Care Card.
Hospitals provide communication to patients, carers and visitors about the availability of concessional car parking rates, this includes:
clearly displaying and publicising concessional rates
streamlining the concession application process with designated points of access
validating concessional parking for the duration of a course of treatment.
For detailed information on eligibility and concession fees, visit NSW Health webpage:
ACCC Calls For Views On Australia Post's Proposed Price Increase
The ACCC is seeking views on Australia Post's draft proposal to increase its basic postage rate.
Australia Post is proposing to increase its stamp prices by 25 per cent from January 2024.
This change would increase the price of delivering reserved ordinary small letters from $1.20 to $1.50, ordinary large letters up to 125 grams from $2.40 to $3.00 and ordinary large letters between 125 grams and 250 grams from $3.60 to $4.50.
Australia Post is not proposing to increase the price of concession stamps (60 cents each) or stamps for seasonal greeting cards (65 cents).
When assessing the proposed price increase, the ACCC will consider Australia Post's recovery of efficient costs, including a reasonable rate of return, and how the company's common costs are allocated to the relevant letter segments. In forming its view, the ACCC will consider the responses received during this consultation period.
Australia Post has set out the reasons for its proposed price increase in its draft price notification and supporting materials.
"We would like to hear from consumers, businesses and other stakeholders about their views on Australia Post's proposed price increase," ACCC Commissioner Anna Brakey said.
"We will then examine the information provided by Australia Post and the feedback received in the context of our role under the legislation."
Following the consultation process, the ACCC will release a preliminary view on the draft price notification. Australia Post will then lodge a formal notification of the price rise with the ACCC.
The ACCC is required to assess the proposed price increase in accordance with the Competition and Consumer Act and then notify Australia Post on whether it objects to the proposal. The ACCC does not have the role of approving the proposed price increase.
In addition to the ACCC's assessment, Australia Post must also give written notice of the proposed price increase to the Minister for Communications. It can only increase the basic postage rate if the Minister does not disapprove the proposal within 30 days.
Consultation on the proposed price increase,
including a simple and short survey, is now open and closes on 29 September 2023.
Australia Post provides a range of services including the delivery of letters and parcels as well as various financial and retail services. Some of these services are 'reserved' to Australia Post. According to the Australian Postal Corporation Act, Australia Post has an exclusive right to the collection and delivery of letters within Australia, subject to certain exceptions.
When Australia Post lodges a formal price notification, the ACCC must make an assessment within 21 days. Australia Post must not increase prices within this period. According to the Competition and Consumer Act, the ACCC can give Australia Post a notice in writing stating that it would have no objection to the proposed increase; or that it would have no objection to a lower price increase. If the ACCC does not give such a notice, it would be an offence for Australia Post to supply the notified service at the higher price.
Given a period of 21 days is too short for an effective consultation and assessment process, Australia Post has agreed to provide a draft version of the price notification to obtain the ACCC's view before formal lodgement.
The last price notification from Australia Post considered by the ACCC was in 2022.
In 2023, the Australian Government launched a review into the modernisation of postal services. The Department of Infrastructure, Transport, Regional Development, Communications and the Arts held a consultation process earlier this year for the review and has published preliminary insights on the feedback received.
Study Finds Women Would Make Different Maternity Care Choices If They Had Another Baby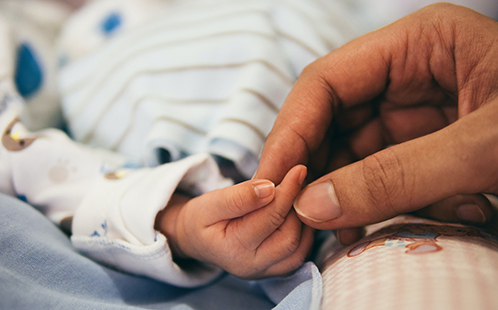 New research led by Western Sydney University has found over 85 per cent of women in Australia would make different maternity care choices if they had another baby, including around advocating for themselves, the type of birth, and model of care.
Published in the
BMJ Open
today, the research analysed data from the Birth Experience Study (BESt) online survey, which is one of the largest studies into maternity experiences in Australia.
As part of the BESt survey, in 2021, 6,101 women responded to the open question 'Would you do anything different if you were to have another baby'. Researchers then analysed and grouped the women's responses into six categories. These included:
'I want to be a better advocate for myself' – 3958 comments, 39.2 per cent – described how women reflected on their previous experience, feeling the need to better advocate for themselves in the future to receive the care or experience they wanted.
'I want a specific birth experience' – 2872 comments, 28.5 per cent – highlighted the types of birth women would choose for their next pregnancy and this was most often a vaginal birth.
'I want a specific model of care' – 1796 comments, 17.8 per cent – highlighted the model of care women would choose for their next pregnancy and this was most often continuity of midwifery care.
'I want better access' – 294 comments, 2.9 per cent – identified financial and/or geographical constraints women experience trying to make choices for birth.
Two categories included comments from women who said, 'I don't want to change anything' – 1027 comments, 10.2 per cent, and 'I don't want another pregnancy' ­– 142 comments, 1.4 per cent. Women who said they would not change anything were more likely to have had continuity of care.
Study lead Dr Hazel Keedle from the University's School of Nursing and Midwifery and Translational Health Research Institute said the research identified that women predominantly want to avoid a repeat of their previous pregnancy and birth experience.
"Of the women who responded to the open question, 'Would you do anything different if you were to have another baby', 85 per cent left a comment related to making different decisions regarding their next birth choices," said Dr Keedle.
"Concerningly, women appear to blame themselves for their previous birth experience. They are also determined to plan and be better prepared for future births and mostly see vaginal birth, with minimal intervention, in a midwifery continuity of care model as important for the next birth."
Study co-author Professor Hannah Dahlen AM, who is also from the University's School of Nursing and Midwifery and Translational Health Research Institute, said the findings highlight that women need to be supported to choose the right model of care that is best suited to their individual values.
"Support is critical, especially for a woman's first birthing experience, early in pregnancy, and preferably before pregnancy, as this could reduce the disconnect between expectations and reality and subsequently reduce regrets and birth trauma," said Professor Dahlen.
"Women who stated that they would do something different for their next birth are more likely to describe their birth as traumatic. Being informed of their choices and making personalised decisions regarding the available models of care would ideally lead to less regret and improved birth experiences."
The study also revealed a need for increased access to midwifery services where there is a continuity of care from early pregnancy through to after the baby is born.
Australian Institute of Health and Welfare data shows that midwifery continuity of care models make up around 15 per cent of all models of care available currently.
"There are vast areas of Australia without access resulting in many women being unable to secure a position in a local midwifery group practice due to a lack of spaces available or options in their geographical area," added Dr Keedle.
"It is imperative that culturally safe continuity of midwifery care is available for all women across Australia, including those in regional, rural and remote communities. Further research is needed to explore the impact of providing midwifery-led maternity services in these communities on women's experiences."
The research team wish to acknowledge the contributions of Western Sydney University midwifery student Risharda Lockwood, who undertook the preliminary analysis of the data for this study, supervised by Dr Keedle and Professor Dahlen as part of the Summer Scholars program.
The research was supported by a School of Nursing and Midwifery Partnership Grant through Western Sydney University, The Qiara Vincent Thiang Memorial Award and Maridulu Budyari Gumal SPHERE Maternal, Newborn and Women's Clinical Academic Group funding.
Study Confirms It: Opposites Don't Actually Attract
Opposites don't actually attract.

That's the takeaway from a sweeping CU Boulder analysis of more than 130 traits and including millions of couples over more than a century.
"Our findings demonstrate that birds of a feather are indeed more likely to flock together," said first author Tanya Horwitz, a doctoral candidate in the Department of Psychology and Neuroscience and the Institute for Behavioural Genetics (IBG).
The study, published Aug. 31 in the journal Nature Human Behaviour, confirms what individual studies have hinted at for decades, defying the age-old adage that "opposites attract."
It found that for between 82% and 89% of traits analyzed -- ranging from political leanings to age of first intercourse to substance use habits -- partners were more likely than not to be similar.
For only 3% of traits, and only in one part of their analysis, did individuals tend to partner with those who were different than them.
Aside from shedding light on unseen forces that may shape human relationships, the research has important implications for the field of genetic research.
"A lot of models in genetics assume that human mating is random. This study shows this assumption is probably wrong," said senior author and IBG Director Matt Keller, noting that what is known as "assortative mating" -- when individuals with similar traits couple up -- can skew findings of genetic studies.
Looking back more than a century
For the new paper, the authors conducted both a review, or meta-analysis, of previous research and their own original data analysis.
For the meta-analysis, they looked at 22 traits across 199 studies including millions of male-female co-parents, engaged pairs, married pairs or cohabitating pairs. The oldest study was conducted in 1903.
In addition, they used a dataset called the UK Biobank to study 133 traits, including many that are seldom studied, across almost 80,000 opposite-sex pairs in the United Kingdom.
Same sex couples were not included in the research. Because the patterns there may differ significantly, the authors are now exploring those separately.
Across both analyses, traits like political and religious attitudes, level of education, and certain measures of IQ showed particularly high correlations. For instance, on a scale in which zero means there is no correlation and 1 means couples always share the trait, the correlation for political values was .58.
Traits around substance use also showed high correlations, with heavy smokers, heavy drinkers and teetotallers tending strongly to partner up with those with similar habits.
Meanwhile, traits like height and weight, medical conditions and personality traits showed far lower but still positive correlations. For instance, the correlation for neuroticism was .11.
For some traits, like extroversion, there was not much of a correlation at all.
"People have all these theories that extroverts like introverts or extroverts like other extroverts, but the fact of the matter is that it's about like flipping a coin: Extroverts are similarly likely to end up with extroverts as with introverts," said Horwitz.
Rarely, opposites may attract
In the meta-analysis, the researchers found "no compelling evidence" on any trait that opposites attract. In the UK Biobank sample, they did find a handful of traits in which there seemed to be a negative correlation, albeit small.
Those included: chronotype (whether someone is a "morning lark" or "night owl"), tendency to worry and hearing difficulty.
More research must be done to unpack those findings, they said.
The trait for which couples were most likely to be similar was, not surprisingly, birth year.
But even seldom-studied traits, like how many sexual partners a person had had or whether they had been breastfed as a child, showed some correlation.
"These findings suggest that even in situations where we feel like we have a choice about our relationships, there may be mechanisms happening behind the scenes of which we aren't fully aware," said Horwitz.
Next-generation implications
The authors note that couples share traits for a variety of reasons: Some grow up in the same area. Some are attracted to people who are similar to them. Some grow more similar the longer they are together.
Depending on the cause, there could be downstream consequences.
For example, Horwitz explains, if short people are more likely to produce offspring with short people and tall people with tall people, there could be more people at the height extremes in the next generation. The same goes for psychiatric, medical or other traits.
There could also be social implications.
For instance, some small previous studies have suggested that people in the U.S. are growing more likely to couple up with people with similar educational backgrounds -- a trend that, some theorize, could widen the socioeconomic divide.
Notably, the new study also showed that the strength of correlations for traits differed across populations. They likely also change over time, the authors suspect.
The researchers caution that the correlations they found were fairly modest and should not be overstated or misused to promote an agenda (Horwitz points out that assortative mating research was, tragically, co-opted by the eugenics movement).
They do hope the study will spark more research across disciplines, from economics to sociology to anthropology and psychology.
"We're hoping people can use this data to do their own analyses and learn more about how and why people end up in the relationships they do," she said.
Tanya B. Horwitz, Jared V. Balbona, Katie N. Paulich, Matthew C. Keller.
Evidence of correlations between human partners based on systematic reviews and meta-analyses of 22 traits and UK Biobank analysis of 133 traits
. Nature Human Behaviour, 2023; DOI:
10.1038/s41562-023-01672-z
ACCC Takes Court Action Alleging Qantas Advertised Flights It Had Already Cancelled
The ACCC today launched action in the Federal Court of Australia alleging Qantas Airways (QAN) engaged in false, misleading or deceptive conduct, by advertising tickets for more than 8,000 flights that it had already cancelled but not removed from sale.
The ACCC alleges that for more than 8,000 flights scheduled to depart between May and July 2022, Qantas kept selling tickets on its website for an average of more than two weeks, and in some cases for up to 47 days, after the cancellation of the flights.
It is also alleged that, for more than 10,000 flights scheduled to depart in May to July 2022, Qantas did not notify existing ticketholders that their flights had been cancelled for an average of about 18 days, and in some cases for up to 48 days. The ACCC alleges that Qantas did not update its "Manage Booking" web page for ticketholders to reflect the cancellation.
This conduct affected a substantial proportion of flights cancelled by Qantas between May to July 2022. The ACCC alleges that for about 70 per cent of cancelled flights, Qantas either continued to sell tickets for the flight on its website for two days or more, or delayed informing existing ticketholders that their flight was cancelled for two days or more, or both.
"The ACCC has conducted a detailed investigation into Qantas' flight cancellation practices. As a result, we have commenced these proceedings alleging that Qantas continued selling tickets for thousands of cancelled flights, likely affecting the travel plans of tens of thousands of people," ACCC Chair Gina Cass-Gottlieb said.
"We allege that Qantas' conduct in continuing to sell tickets to cancelled flights, and not updating ticketholders about cancelled flights, left customers with less time to make alternative arrangements and may have led to them paying higher prices to fly at a particular time not knowing that flight had already been cancelled."
"There are vast distances between Australia's major cities. Reliable air travel is essential for many consumers in Australia who are seeking to visit loved ones, take holidays, grow their businesses or connect with colleagues. Cancelled flights can result in significant financial, logistical and emotional impacts for consumers," Ms Cass-Gottlieb said.
The ACCC's investigation included engagement with impacted consumers and the serving of compulsory information notices on Qantas. The investigation, which included detailed data analysis by ACCC specialist data analysts, identified that Qantas cancelled almost 1 in 4 flights in the period from May to July 2022, with about 15,000 out of 66,000 domestic and international flights from airports in all states and mainland territories in Qantas' published schedule being cancelled. These proceedings relate to more than 10,000 of those cancelled flights.
As an example of the conduct, ticketholders scheduled to fly on Qantas flight QF93 from Melbourne to Los Angeles on 6 May 2022 were first notified of the cancellation on 4 May, two days before the scheduled departure and four days after Qantas had cancelled the flight.
One consumer was provided with a replacement flight a day before their original departure date, which was communicated only by the Qantas app. As a result, the consumer had to change connecting flights and had a 15-hour layover in Los Angeles, which had a significant impact on the consumer and left them $600 out of pocket.
In another example, Qantas sold 21 tickets for QF73 from Sydney to San Francisco scheduled to depart on 29 July 2022 after it had cancelled the flight, with the last ticket being sold 40 days after cancellation.
Airlines may cancel flights in the short term due to a range of unforeseeable reasons including bad weather, aircraft defects and delays from previous flights. Flight cancellation can also happen due to a range of factors that are within the control of an airline.
"We allege that Qantas made many of these cancellations for reasons that were within its control, such as network optimisation including in response to shifts in consumer demand, route withdrawals or retention of take-off and landing slots at certain airports," Ms Cass-Gottlieb said.
"However, this case does not involve any alleged breach in relation to the actual cancellation of flights, but rather relates to Qantas' conduct after it had cancelled the flights."
The ACCC is seeking orders including penalties, injunctions, declarations, and costs.
Some examples
of flights allegedly affected:
Qantas flight QF93 was scheduled to depart from Melbourne to Los Angeles on 6 May 2022. On 28 April 2022, Qantas made the decision to cancel the flight. Despite this, Qantas did not remove the flight from sale until 2 May 2022, and did not inform existing ticketholders of the cancellation until 4 May 2022 (two days before the flight).
Qantas flight QF81 was scheduled to depart from Sydney to Singapore on 4 June 2022. On 8 February 2022, Qantas made the decision to cancel the flight. Despite this, Qantas did not remove the flight from sale until 27 March 2022, and did not inform existing ticketholders of the cancellation until 28 March 2022.
Qantas flight QF63 was scheduled to depart from Sydney to Johannesburg on 31 July 2022. On 8 February 2022, Qantas made the decision to cancel the flight. Despite this, Qantas did not remove the flight from sale until 27 March 2022, and did not inform existing ticketholders of the cancellation until 28 March 2022.
Qantas flight QF486 was scheduled to depart from Melbourne to Sydney on 1 May 2022. On 18 February 2022, Qantas made the decision to cancel the flight. Despite this, Qantas did not remove the flight from sale until 15 March 2022, and did not inform existing ticketholders of the cancellation until 16 March 2022.
Qantas flight QF1785 was scheduled to depart from Gold Coast to Sydney on 1 May 2022. On 17 February 2022, Qantas made the decision to cancel the flight. Despite this, Qantas did not remove the flight from sale until 15 March 2022, and did not inform existing ticketholders of the cancellation until 16 March 2022.
Qantas flight QF696 was scheduled to depart from Adelaide to Melbourne on 23 July 2022. On 18 June 2022, Qantas made the decision to cancel the flight. Despite this, Qantas did not remove the flight from sale until 26 June 2022, and did not inform existing ticketholders of the cancellation until 27 June 2022.
Qantas flight QF1764 was scheduled to depart from Canberra to Gold Coast on 27 June 2022. On 16 June 2022, Qantas made the decision to cancel the flight. Despite this, Qantas did not remove the flight from sale until 19 June 2022, and did not inform existing ticketholders of the cancellation until 20 June 2022.
Qantas flight QF513 was scheduled to depart from Brisbane to Sydney on 8 June 2022. On 27 May 2022, Qantas made the decision to cancel the flight. Despite this, Qantas did not remove the flight from sale until 30 May 2022, and did not inform existing ticketholders of the cancellation until 31 May 2022.
Qantas flight QF45 was scheduled to depart from Melbourne to Denpasar on 1 May 2022. On 8 February 2022, Qantas made the decision to cancel the flight. Despite this, Qantas did not remove the flight from sale until 24 February 2022, and did not inform existing ticketholders of the cancellation until 23 March 2022.
Qantas flight QF649 was scheduled to depart from Sydney to Perth on 30 July 2022. On 18 February 2022, Qantas made the decision to cancel the flight. Despite this, Qantas did not remove the flight from sale until 7 March 2022, and did not inform existing ticketholders of the cancellation until 8 March 2022.
Qantas is Australia's largest domestic airline operator. It is a publicly listed company which operates domestic and international passenger flights under its mainline brand, Qantas, and through its subsidiary Jetstar. It offers flights for sale through direct channels, such as its website and app, and indirect channels, such as travel agents and third-party online booking websites.
ACCC's other work in the airline industry
During the pandemic and in the industry's recovery period, from June 2020 to June 2023, the ACCC monitored prices, costs and profits of Australia's major domestic airlines under a direction from the Federal Government.
The ACCC has investigated various aspects of Qantas' conduct over the past three years. It has been engaging with Qantas directly on aspects of its customer service in an effort to get quick and equitable outcomes for consumers, however the ACCC considers that Qantas needs to do more.
The ACCC continues to receive more complaints about Qantas than about any other business. Last year alone the ACCC received more than 1,300 complaints about Qantas cancellations, accounting for half of all complaints about Qantas reported to the ACCC.
The ACCC notes Qantas' public statements that most consumers holding COVID flight credits are eligible for, and still able to seek, refunds. The ACCC strongly encourages consumers holding these flight credits to seek refunds directly from Qantas.
Qantas has suggested that these COVID credits will expire at the end of December 2023, and that customers with expired COVID credits where Qantas cancelled the original flight may not be able to seek a refund. The ACCC has written to Qantas strongly objecting to this proposed position and will continue to monitor the situation to ensure Qantas continues to make available refunds to consumers.
The ACCC also notes there is a current class action which has been launched in relation to flight credits, and affected consumers may be able to seek remedies against Qantas as part of this class action.
For corporations, the maximum penalties for each breach of the Australian Consumer Law before 9 November 2022 is the greater of:
$10 million,
three times the total benefits that have been obtained and are reasonably attributable, or
if the total value of the benefits cannot be determined, 10 per cent of the corporation's annual turnover.
The document contains the ACCC's initiating court documents in relation to this matter. We will not be uploading further documents in the event these initial documents are subsequently amended.
Disclaimer: These articles are not intended to provide medical advice, diagnosis or treatment. Views expressed here do not necessarily reflect those of Pittwater Online News or its staff.