inbox and environment news: Issue 592
July 30 - August 5, 2023: Issue 592
Church Point Seagulls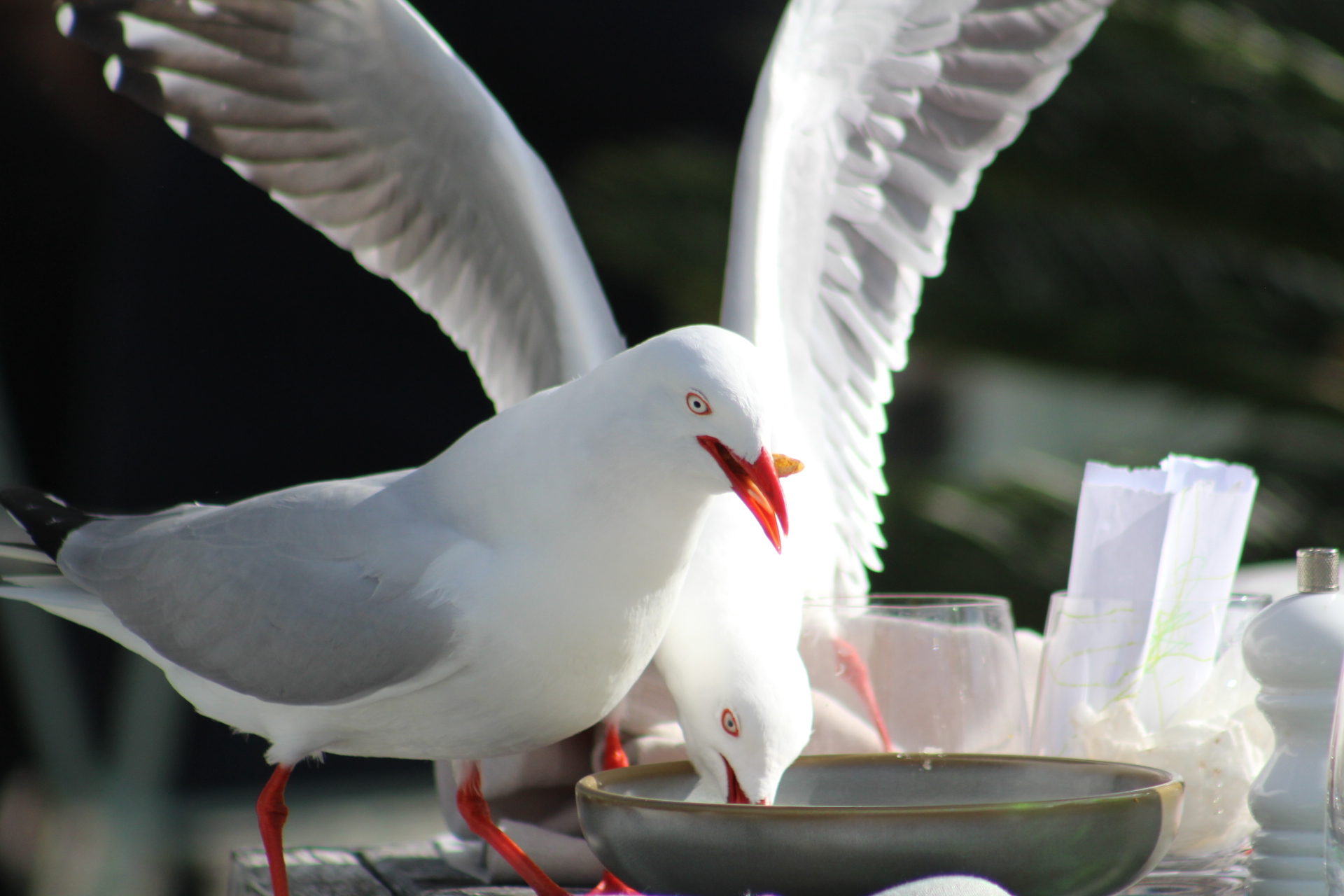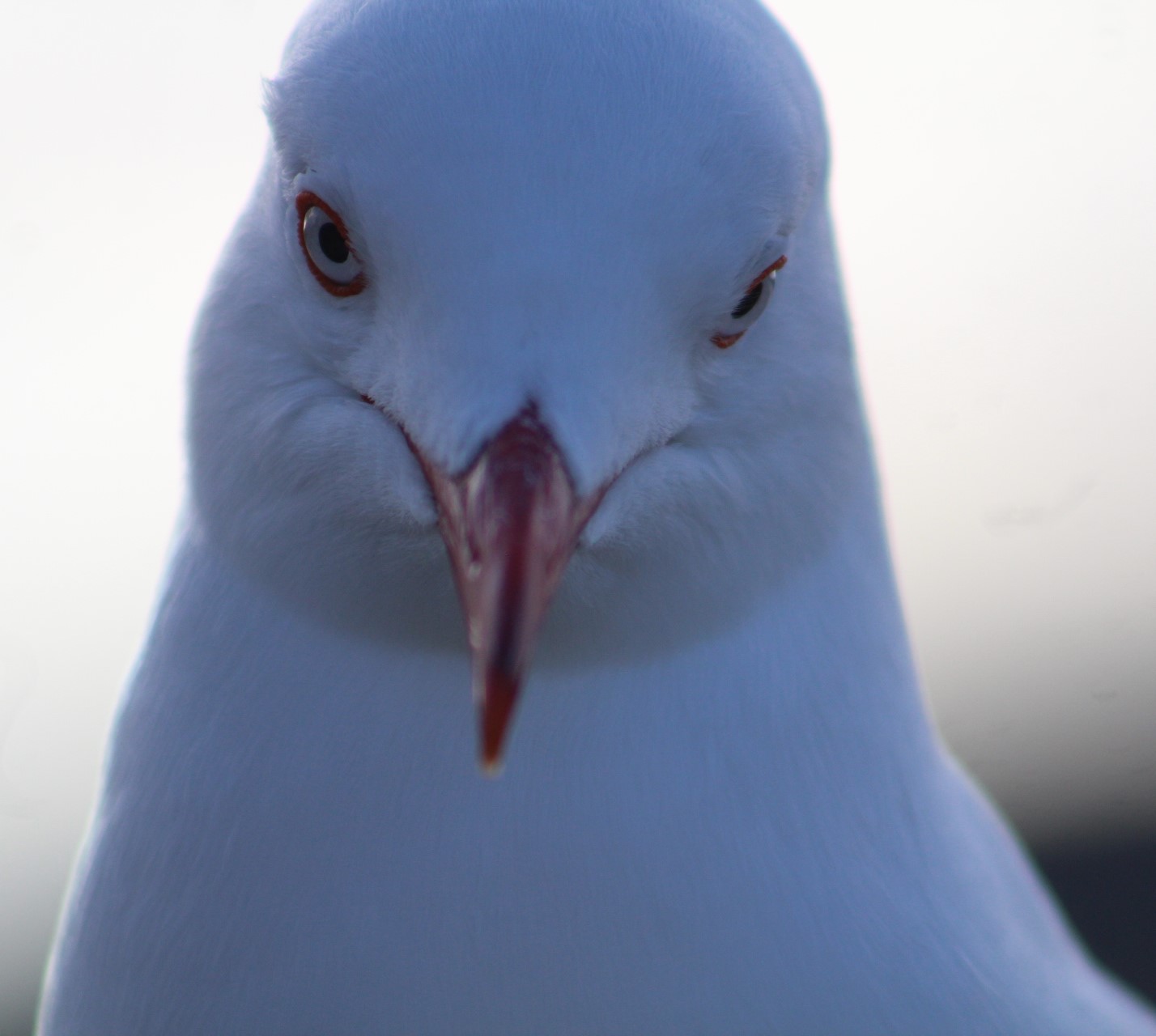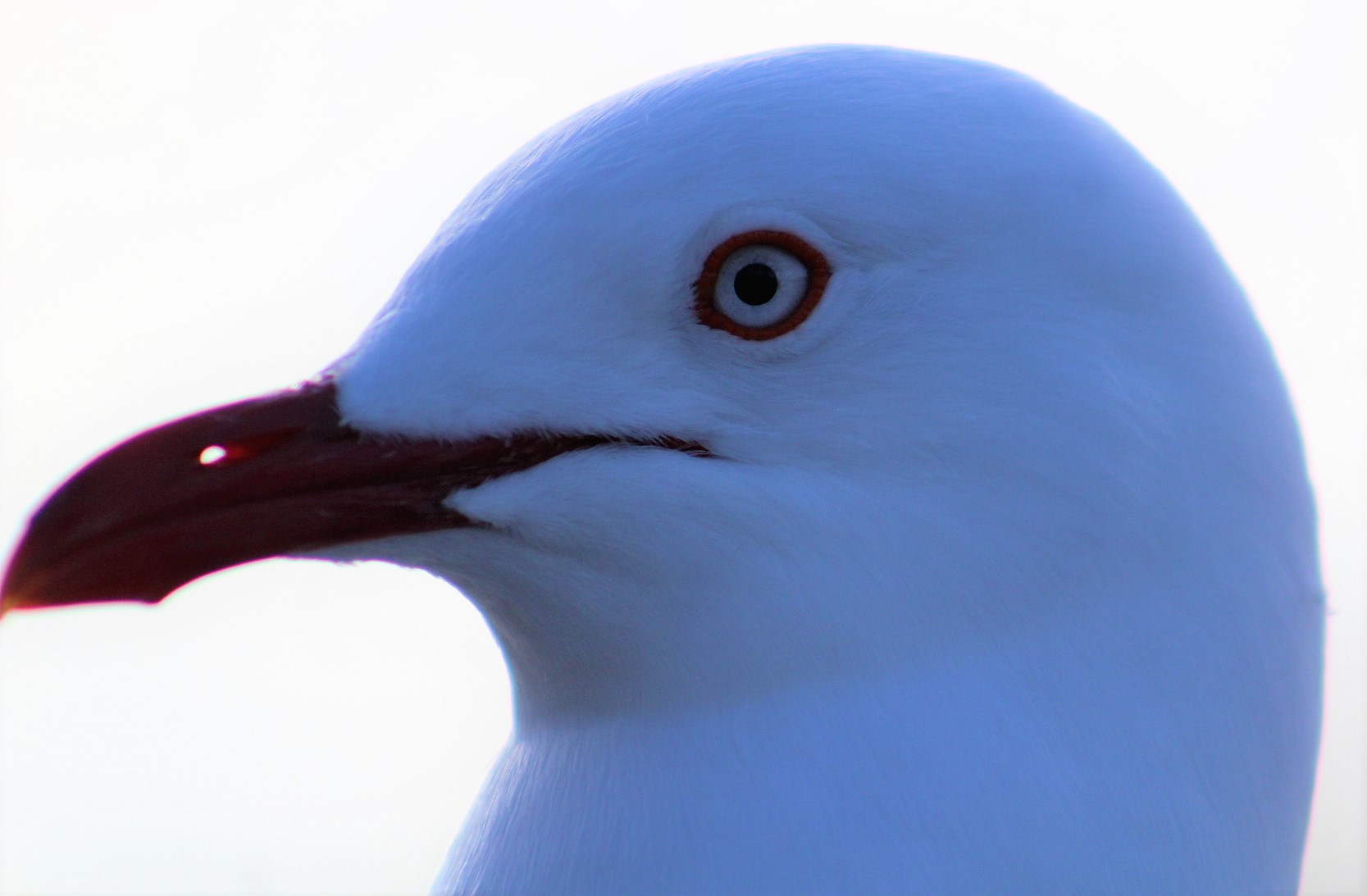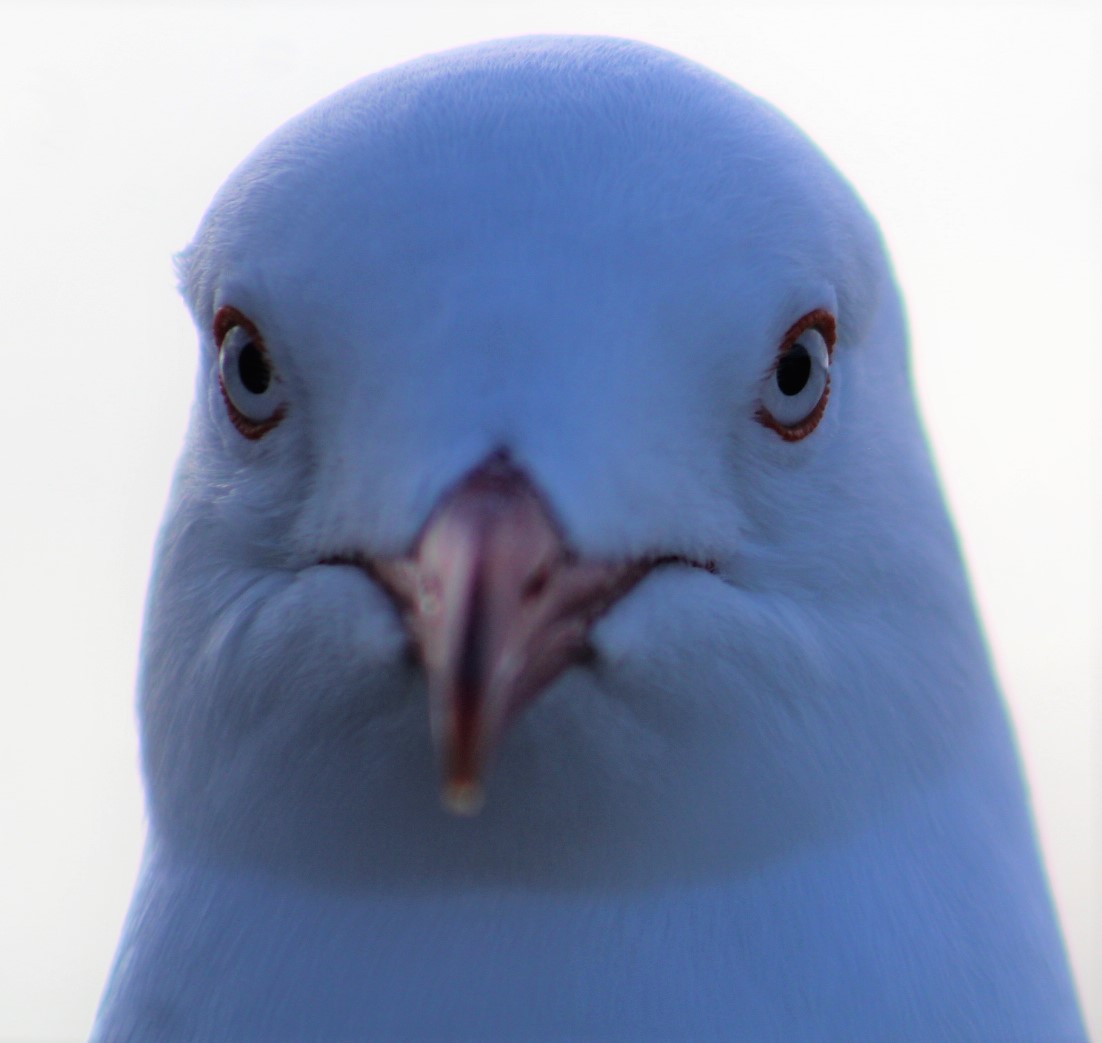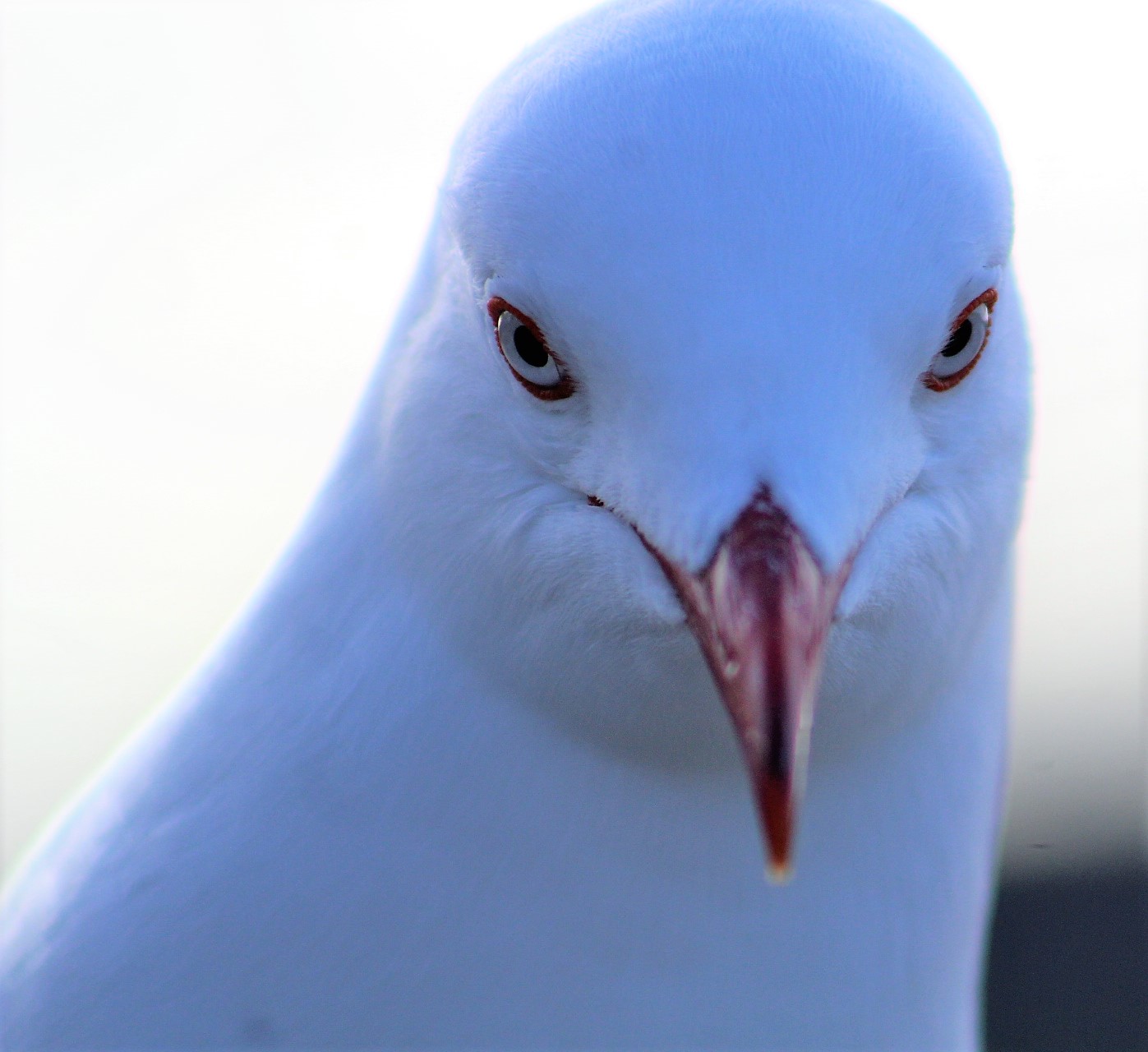 Unfinished Business: Australian Diamonds Netball World Cup 2023
The Diamonds remember the heartbreak of 2019, but they are ready to face the world again. Because they've got Unfinished Business. Watch the 2023 Netball World Cup from the 28th of July - the 6th of August
The Origin Australian Diamonds might be world number one, but there's one piece of silverware that has alluded them in the last four years… the Netball World Cup.
Ahead of the 2023 Netball World Cup in Cape Town, the Diamonds and Netball Australia have launched a new campaign intended to challenge the notion that the Diamonds simply win everything.
This is a fresh opportunity for the Diamonds to re-write history and to show the world how hard they train. Nothing is a given. They don't take anything for granted and nor should Australia.
This group is here to work.
Titled 'Unfinished Business' this Diamonds' Netball World Cup campaign aims to challenge the assumption that the trophy will land in their lap.
Because they know that's not the truth.
We want to showcase the raw emotion, dedication and power of the Diamonds group.
Every game, every goal, every sprint is unfinished until the Diamonds claim that trophy in Cape Town but they need the nation by their side, rallying them to finish what they started.
The campaign includes a hero video, voiced by the Diamonds' athletes themselves and feature photography accompanied by the playing groups personal quotes or mantras. To add an even more of a personal touch, the Diamonds' own handwriting will also feature on the creative.
The campaign will go live on Sunday July 16, the same day as the official Origin Australian Diamonds Send Off event.
The Diamonds remember the heartbreak of 2019, but they are ready to face the world again. Because they've got Unfinished Business.
Every Diamonds match of the 2023 World Cup will be available to watch FREE via Kayo Freebies. Click on the link for your pass.
July 28, 2023 update by the Origin Australian Diamonds media team
The Origin Diamonds have started their Netball World Cup campaign in winning style, with a 86-30 victory over Zimbabwe in their opening match.
The Diamonds' speed, accuracy under the post, and prowess in defence were too good for the Gems.
The Diamonds took control early, causing a turnover off Zimbabwe's opening centre pass with Cara Koenen converting under the post before slotting a second goal within the first 30 seconds of play.
Zimbabwe, ranked 13th in the word, were not going to back off though. They were hot on the Diamonds' tails, momentarily matching their speed and intensity, and were spearheaded by an electric crowd at the Cape Town International Convention Centre.
Zimbabwe goal shooter Nalani Nyasha Makunde was causing a few problems early shooting 7/8 in the opening quarter.
But when the Diamonds increased the intensity, they were able to gradually pull away. The quick ball movement from captain Liz Watson and Paige Hadley in the middle was vital to breakdown the Zimbabwean defence.
Koenen was also integral under the post with her clever baseline work on full display. Courtney Bruce was also out hunting in the opening term, picking up five gains, three of those intercepts, to help the Aussies lead by 20-11 at the first break.
An unchanged Diamonds seven took the court for the start of the second term.
When they were quick, they were on. And Watson was finding the circle edge with relative ease.
The Koenen and Steph Wood combination was once again a force to be reckoned with, even though Zimbabwe's defenders Elizabeth Mushore and Felistus Kwangwa had combined for six gains at the main break.
Play really opened up for the Diamonds in the second term, mainly through quick ball movement and limited turnovers.
Bruce continued her dominant performance, collecting another three gains, making that eight at the half while Watson had 24 feeds to her name.
Diamonds head coach Stacey Marinkovich made a handful of changes to start the second half.
Klau entered the court at goal keeper, Jo Weston pulled on the goal defence bib, Jamie-Lee Price subbed into centre and the shooting combination of Kiera Austin and Sophie Garbin were injected into play.
Garbin's impact was immediately felt, putting away the opening two goals of the second half.
Klau made her presence felt, picking up two great intercepts and forcing the Zimbabweans to send the ball over the baseline in attack.
Watson went to the bench for a rest midway through the third with Hadley returning to the court in the wing attack role.
The Diamonds managed to stretch the lead again going into the final term of play with a comfortable 62-24 buffer.
It wouldn't be a game with Kiera Austin in it if she didn't sneak at least once intercept, and that's exactly how the final term started.
The Diamonds finished how they started, fast, strong and clinical. The fourth term was no different. They took control early and continued to edge out their lead.
Hadley pulled some big numbers with 33 feeds and 18 goal assists while Bruce finished with nine gains, earning her the player of the match award.
The Diamonds will now turn their attention to the Tonga Talas for Saturday's match.
The Talas, led by NSW Swifts coach Briony Akle, present a new challenge with a cohort of players who train or play with Suncorp Super Netball League clubs or in premier competitions within Australia.
Parli-Flicks Short Film Award 2023
​Lights, camera, action!
NSW high school students, it's time to shoot your shot for the 2023 Parli-Flicks Short Film Award.
The brief? Create a one-minute short film that takes a stand on whether the voting age should be lowered or kept at 18 in NSW.
Animation, music, comedy, drama, what's your angle? This is your chance to be creative!
The winner will take home a $250 cash prize, with the finalists invited to an exclusive awards night at the Parliament of NSW.
Entries are open to Year 7 – 12 NSW high school students and close Friday August 11th 2023.
Want your school to participate? Visit our Education website for entry details and more information to share with your school administration.

Your First Speech To The Australian Parliament
Your first speech is a great way to speak about issues you are passionate about. You could enter as an individual or get your whole school involved!
Australian students enrolled in years 10 to 12 are invited to enter the 'My First Speech' competition.
You can enter as a school or as an individual.
Imagine yourself as a newly elected Member of the House of Representatives. Your task is to write a 90 second speech about issues you are passionate about then record yourself presenting the speech on video.
The video should be in MPG, MPEG, M4V, MPEG 4, AVI, WMV or MOV format with a resolution of 640 x 480 pixels or above and no longer than 90 seconds in length. Opening titles or end credits are not required.
A winner from each year, 10, 11 and 12, will be invited to Canberra to deliver their speeches live and undertake a program of meetings at Parliament House.
To enter the competition, submit your video via email, along with a written transcript of your speech and completed competition forms. The scanned forms can be pdf or jpg format.
If your video is too large to be emailed (over 30mb) send it via Dropbox, Google Drive or even a USB along with a transcript of your speech and completed competition forms.
For mailed entries send to:
My First Speech competition
House of Representatives
PO Box 6021
Parliament House
Canberra ACT 2601
Entries must be received by Friday, 11 August 2023
Competition forms and more here: https://www.aph.gov.au/myfirstspeech/enter
Spring Netball Competition Coming Soon: Registration Opens July 31st
The Manly Warringah Netball Association are thrilled to announce that the Spring Comp is just around the corner, featuring a wide range of divisions for all ages and genders. From our adorable 8 and 9-year-old NSG teams to men's and mixed divisions, there's a place for everyone to showcase their skills on the court!
Whether you're a seasoned player or new to the sport, the MWNA Spring Comp welcomes players of all skill levels. It's a chance to sharpen your skills, make new friends, and create lasting memories on the court.
Stay tuned for updates on registration details from your club and mark your calendars for the start of the Spring Comp.
Get ready Get Out Get Active and Get Social.
Registration opens July 31st.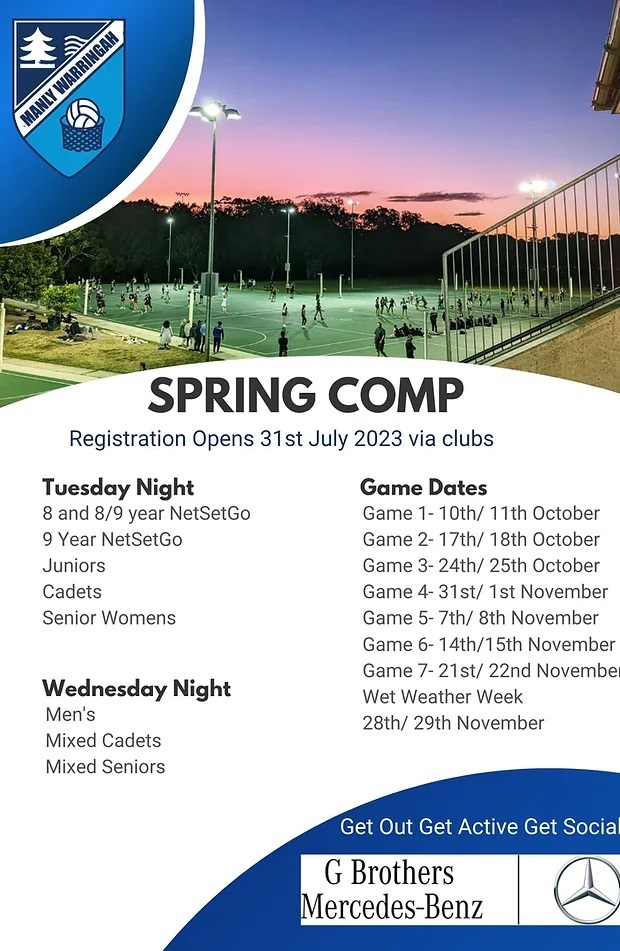 The Water Dwellers
From the Film Australia Collection. Made by the Commonwealth Film Unit
1967
. Directed by James Jeffrey.
A study of the people living and working in the Pittwater area
25 miles north of Sydney.
School Leavers Support
Explore the School Leavers Information Kit (SLIK) as your guide to education, training and work options in 2022;
As you prepare to finish your final year of school, the next phase of your journey will be full of interesting and exciting opportunities. You will discover new passions and develop new skills and knowledge.
We know that this transition can sometimes be challenging and the COVID-19 pandemic has presented some uncertainty. With changes to the education and workforce landscape, you might be wondering if your planned decisions are still a good option or what new alternatives are available and how to pursue them.
There are lots of options for education, training and work in 2022 to help you further your career. This information kit has been designed to help you understand what those options might be and assist you to choose the right one for you. Including:
Download or explore the SLIK here to help guide Your Career.
School Leavers Information Kit (PDF 5.2MB).
School Leavers Information Kit (DOCX 0.9MB).
The SLIK has also been translated into additional languages.
Download our information booklets if you are rural, regional and remote, Aboriginal or Torres Strait Islander, or living with disability.
Support for Regional, Rural and Remote School Leavers (PDF 2MB).
Support for Regional, Rural and Remote School Leavers (DOCX 0.9MB).
Support for Aboriginal and/or Torres Strait Islander School Leavers (PDF 2MB).
Support for Aboriginal and/or Torres Strait Islander School Leavers (DOCX 1.1MB).
Support for School Leavers with Disability (PDF 2MB).
Support for School Leavers with Disability (DOCX 0.9MB).
Download the Parents and Guardian's Guide for School Leavers, which summarises the resources and information available to help you explore all the education, training, and work options available to your young person.
School Leavers Information Service
Are you aged between 15 and 24 and looking for career guidance?
Call 1800 CAREER (1800 227 337).
SMS 'SLIS2022' to 0429 009 435.
Our information officers will help you:
navigate the School Leavers Information Kit (SLIK),
access and use the Your Career website and tools; and
find relevant support services if needed.
You may also be referred to a qualified career practitioner for a 45-minute personalised career guidance session. Our career practitioners will provide information, advice and assistance relating to a wide range of matters, such as career planning and management, training and studying, and looking for work.
You can call to book your session on 1800 CAREER (1800 227 337) Monday to Friday, from 9am to 7pm (AEST). Sessions with a career practitioner can be booked from Monday to Friday, 9am to 7pm.
This is a free service, however minimal call/text costs may apply.
Call 1800 CAREER (1800 227 337) or SMS SLIS2022 to 0429 009 435 to start a conversation about how the tools in Your Career can help you or to book a free session with a career practitioner.
Word Of The Week: Troubadore
Word of the Week returns in 2023 simply to throw some disruption in amongst the 'yeah-nah' mix.
Noun
1. a French medieval lyric poet composing and singing in Provençal in the 11th to 13th centuries, especially on the theme of courtly love. 2. a poet who writes verse to music. 3. one of a class of lyric poets and poet-musicians often of knightly rank who flourished from the 11th to the end of the 13th century chiefly in the south of France and the north of Italy and whose major theme was courtly love compare trouvère. 4. a singer especially of folk songs.
French, from Provençal trobador, from trobar 'find, invent, compose in verse'. 1727, from French troubadour (16c.) "one of a class of lyric poets in southern France, eastern Spain, and northern Italy 11c.-13c.," from Old Provençal trobador, from trobar "to find," earlier "invent a song, compose in verse," perhaps from Vulgar Latin *tropare "compose, sing," especially in the form of tropes, from Latin tropus "a song" (from PIE root *trep- "to turn"). The alternative theory among French etymologists derives the Old Provençal word from a metathesis of Latin turbare "to disturb," via a sense of "to turn up." Meanwhile, Arabists posit an origin in Arabic taraba "to sing." General sense of "one who composes or sings verses or ballads" first recorded 1826.

The English word troubadour was borrowed from the French word first recorded in 1575 in an historical context to mean "langue d'oc poet at the court in the 12th and 13th century" (Jean de Nostredame, Vies des anciens Poètes provençaux, p. 14 in Gdf. Compl.). The first use and earliest form of troubador is trobadors, found in a 12th-century Occitan text by Cercamon.
The French word itself is borrowed from the Occitan trobador. It is the oblique case of the nominative trobaire "composer", related to trobar "to compose, to discuss, to invent" (Wace, Brut, editions I. Arnold, 3342). Trobar may come, in turn, from the hypothetical Late Latin *tropāre "to compose, to invent a poem" by regular phonetic change. This reconstructed form is based on the Latin root tropus, meaning a trope. In turn, the Latin word derives ultimately from Greek τρόπος (trópos), meaning "turn, manner". Intervocal Latin [p] shifted regularly to [b] in Occitan (cf. Latin sapere → Occitan saber, French savoir "to know"). The Latin suffix -ātor, -ātōris explains the Occitan suffix, according to its declension and accentuation: Gallo-Romance *tropātor → Occitan trobaire (subject case) and *tropātōre → Occitan trobador (oblique case).
There is an alternative theory to explain the meaning of trobar as "to compose, to discuss, to invent". It has the support of some historians, specialists of literature, and musicologists to justify the troubadours' origins in Arabic Andalusian musical practices. According to them, the Arabic word ṭaraba "music" (from the triliteral root ṭ–r–b ط ر ب "provoke emotion, excitement, agitation; make music, entertain by singing" as in طرب أندلسي, ṭarab ʾandalusī) could partly be the etymon of the verb trobar. Another Arabic root had already been proposed before: ḍ–r–b (ض ر ب) "strike", by extension "play a musical instrument".
In archaic and classical troubadour poetry, the word is only used in a mocking sense, having more or less the meaning of "somebody who makes things up". Cercamon writes:
Ist trobador, entre ver e mentir,
Afollon drutz e molhers et espos,
E van dizen qu'Amors vay en biays
(These troubadours, between truth and lies/corrupt lovers, women and husbands, / and keep saying that Love proceeds obliquely).
Peire d'Alvernha also begins his famous mockery of contemporary authors cantarai d'aquest trobadors, after which he proceeds to explain why none of them is worth anything. When referring to themselves seriously, troubadours almost invariably use the word chantaire ("singer").
A troubadour (Occitan: trobador) was a composer and performer of Old Occitan lyric poetry during the High Middle Ages (1100–1350). Since the word troubadour is etymologically masculine, a female troubadour is usually called a trobairitz.
The troubadour school or tradition began in the late 11th century in Occitania, but it subsequently spread to the Italian and Iberian Peninsulas. Under the influence of the troubadours, related movements sprang up throughout Europe: the Minnesang in Germany, trovadorismo in Galicia and Portugal, and that of the trouvères in northern France. Dante Alighieri in his De vulgari eloquentia defined the troubadour lyric as fictio rethorica musicaque poita: rhetorical, musical, and poetical fiction. After the "classical" period around the turn of the 13th century and a mid-century resurgence, the art of the troubadours declined in the 14th century and around the time of the Black Death (1348) it died out.
The texts of troubadour songs deal mainly with themes of chivalry and courtly love. Most were metaphysical, intellectual, and formulaic. Many were humorous or vulgar satires. Works can be grouped into three styles: the trobar leu (light), trobar ric (rich), and trobar clus (closed). Likewise there were many genres, the most popular being the canso, but sirventes and tensos were especially popular in the post-classical period.
The trobairitz were the female troubadours, the first female composers of secular music in the Western tradition. The word trobairitz was first used in the 13th-century Romance of Flamenca and its derivation is the same as that of trobaire but in feminine form. There were also female counterparts to the joglars: the joglaresas. The number of trobairitz varies between sources: there were twenty or twenty-one named trobairitz, plus an additional poet known only as Domna H. There are several anonymous texts ascribed to women; the total number of trobairitz texts varies from twenty-three (Schultz-Gora), twenty-five (Bec), thirty-six (Bruckner, White, and Shepard), and forty-six (Rieger). Only one melody composed by a trobairitz (the Comtessa de Dia) survives. Out of a total of about 450 troubadours and 2,500 troubadour works, the trobairitz and their corpus form a minor but interesting and informative portion. They are, therefore, quite well studied.
The trobairitz came almost to a woman from Occitania. There are representatives from the Auvergne, Provence, Languedoc, the Dauphiné, Toulousain, and the Limousin. One trobairitz, Ysabella, may have been born in Périgord, Northern Italy, Greece, or Palestine. All the trobairitz whose families we know were high-born ladies; only one, Lombarda, was probably of the merchant class. All the trobairitz known by name lived around the same time: the late 12th and the early 13th century (c. 1170 – c. 1260). The earliest was probably Tibors de Sarenom, who was active in the 1150s (the date of her known composition is uncertain). The latest was either Garsenda of Forcalquier, who died in 1242, though her period of poetic patronage and composition probably occurred a quarter century earlier, or Guilleuma de Rosers, who composed a tenso with Lanfranc Cigala, known between 1235 and 1257. There exist brief prose biographies—vidas—for eight trobairitz: Almucs de Castelnau (actually a razo), Azalais de Porcairagues, the Comtessa de Dia, Castelloza, Iseut de Capio (also a razo), Lombarda, Maria de Ventadorn, and Tibors de Sarenom.
Compare minstrel (n.)
c. 1200, "a servant, a functionary;" c. 1300, "instrumental musician, singer or storyteller;" from Old French menestrel "entertainer, poet, musician; servant, workman;" also "a good-for-nothing, a rogue," from Medieval Latin ministralis "servant, jester, singer," from Late Latin ministerialem (nominative ministerialis) "imperial household officer, one having an official duty," from ministerialis (adj.) "ministerial," from Latin ministerium (see ministry). The connecting notion to entertainers is the jester, musician, etc., as a court position.
Specific sense of "musician" developed in Old French, and the Norman conquest introduced the class into England, where they assimilated with the native gleemen. But in English from late 14c. to 16c. the word was used of anyone (singers, storytellers, jugglers, buffoons) whose profession was to entertain patrons. Their social importance and reputation in England deteriorated and by Elizabethan times they were ranked as a public nuisance. Only in 18c. English was the word limited, in a historical sense, to "medieval singer of heroic or lyric poetry who accompanied himself on a stringed instrument."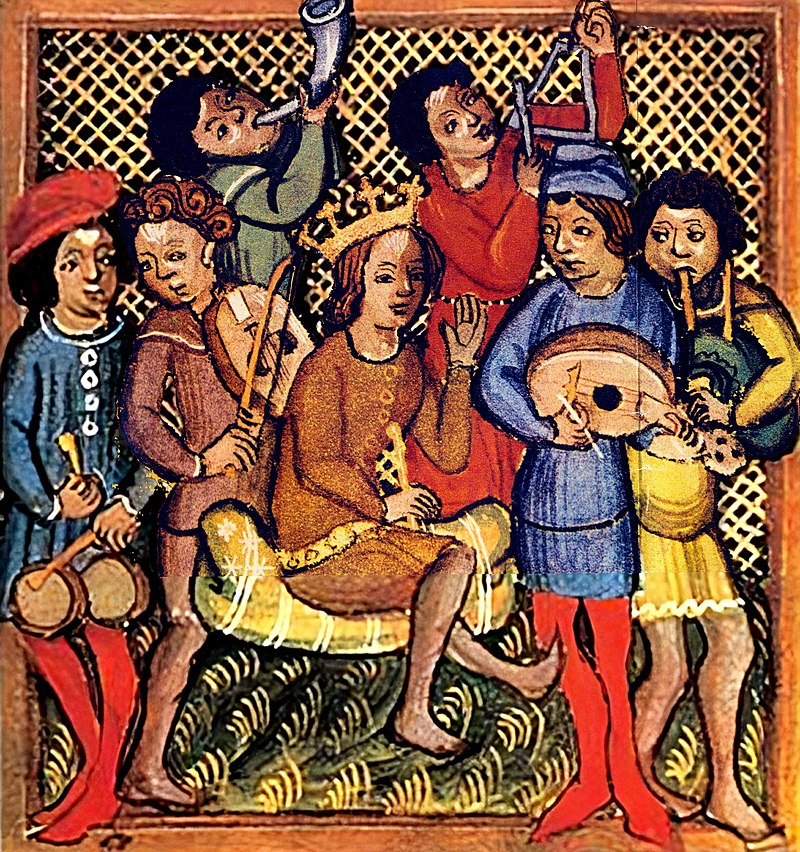 Trobadours, 14th century

VP Day + Vietnam Veterans Day (Northern): 2023 Services
Avalon Beach RSL Sub-Branch VP Day Service
Service: Tuesday 15th 11.30 am - RSL Cenotaph
Palm Beach RSL sub-Branch Vietnam Veterans Day (Northern)
Sunday August 20, 2023: 11am
Muster at Iluka (north end) for March to Cenotaph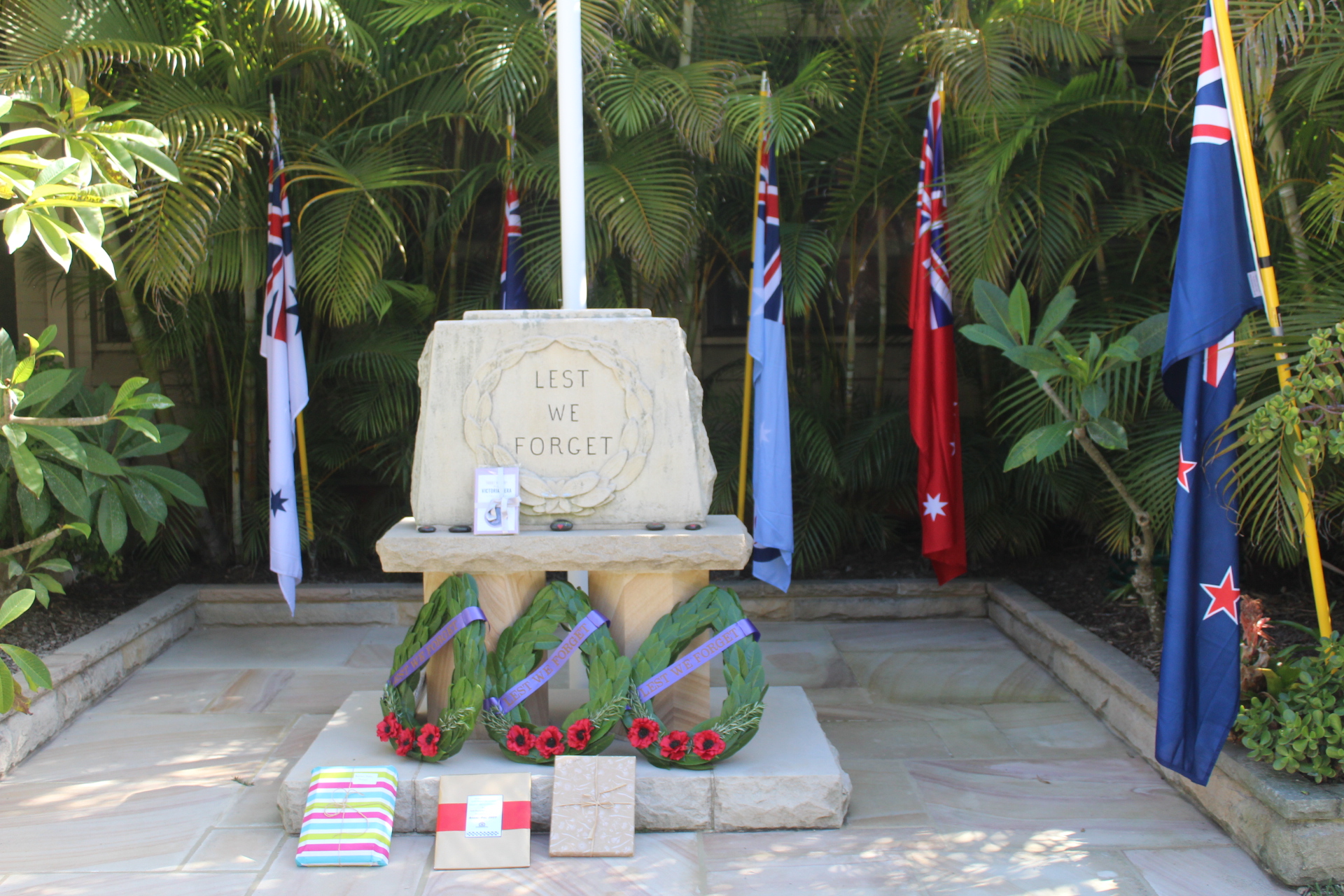 Upcoming Manly-Warringah Choir Concert
If you have not already bought tickets, a reminder has come through this morning about the upcoming Manly-Warringah Choir concert on 13th August 2023. Details in event posters below.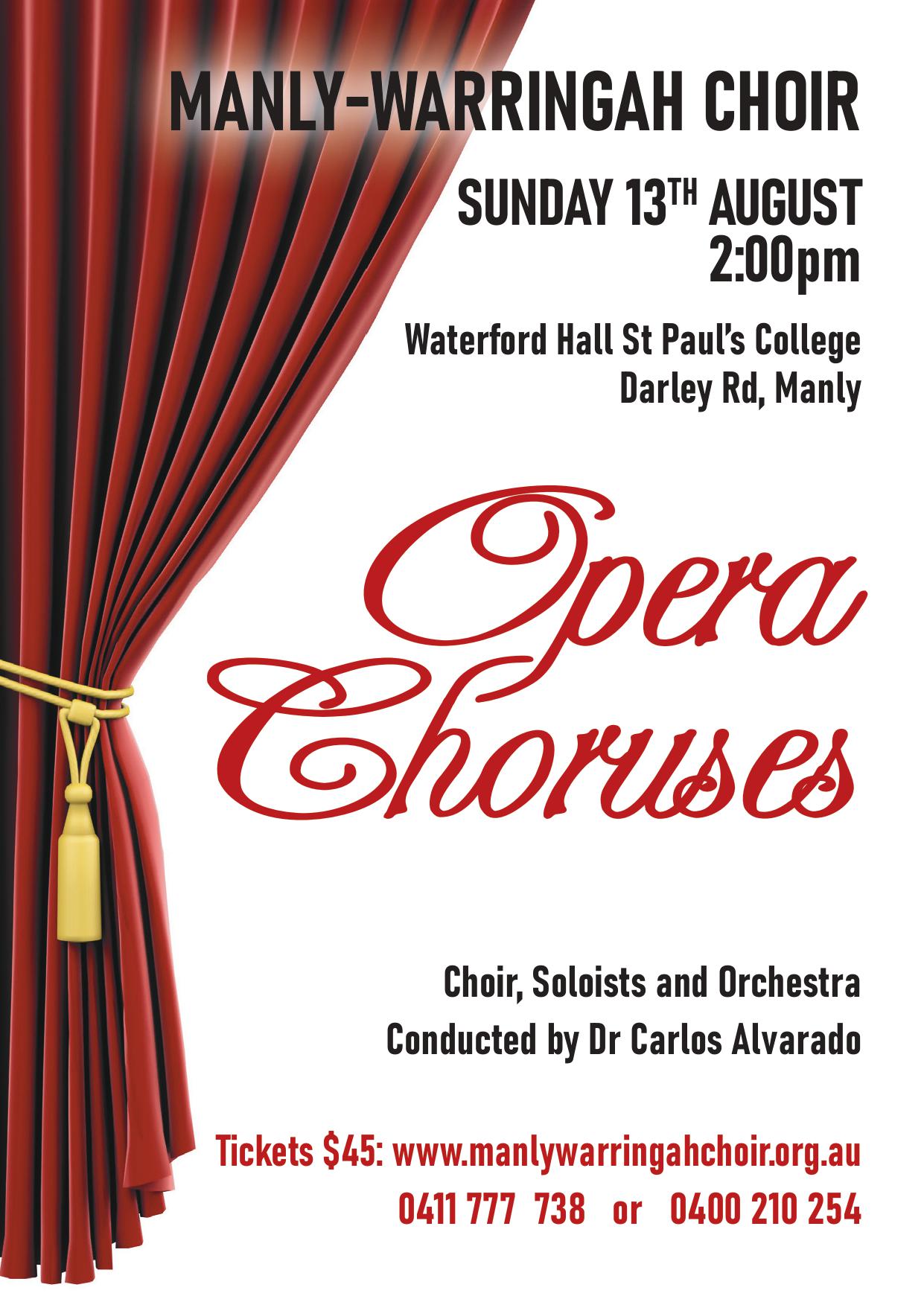 History Of Mona Vale Talk
Tuesday, 22 August 2023 - 10:00 am to 11:00 am
Join our Local Studies Historian for a journey through the fascinating history of post-settlement Mona Vale.
From its original reputation as a place of ill repute, to the stories of our historical buildings which still stand today.
Mona Vale Library
Enquiries: 8495 5028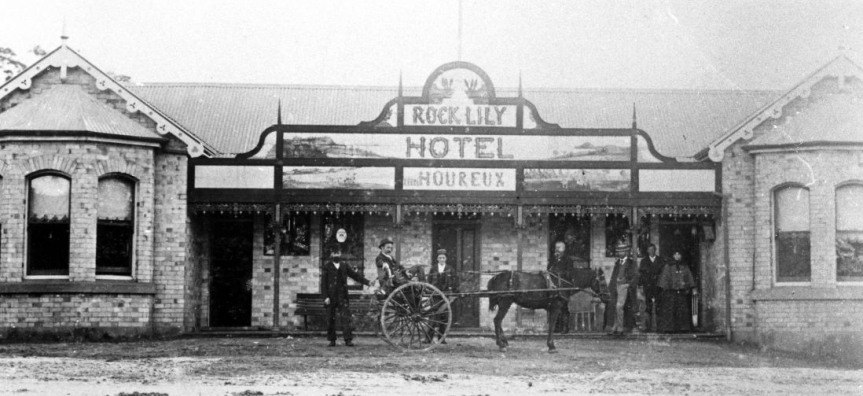 Rock Lily Hotel c1900

Wyvern Music Forestville: Delightful Discoveries
With the 2023 Sydney Symphony Fellows
For over 20 years the Sydney Symphony Fellowship program has helped develop the careers of Australia's next generation of professional musicians.
Join us for an afternoon of musical delights, featuring a diverse and captivating program of works by Elliott Carter, Jacques Castérède, Bohuslav Martinů and Robert Schumann. You will hear the virtuosic and expressive 6 Etudes from Carter's "8 Etudes and a Fantasy", a collection of pieces that explore the possibilities of counterpoint and harmony. You will also enjoy the witty and playful Concertino for trumpet, trombone and piano by Castérède, a work that showcases the contrasting timbres and characters of the brass instruments. Next, you will be transported to the world of Martinů's La Revue de Cuisine, a ballet suite that depicts the love affairs of various kitchen utensils, with a charming and colourful score that blends jazz, tango and Charleston influences. Finally, you will be moved by the sublime and powerful Piano Quintet in Eb Op 44 by Schumann, with pianist Alexander Yau joining the Fellows in one of the masterpieces of Romantic chamber music that combines lyrical melodies, rich harmonies and brilliant virtuosity. Don't miss this opportunity to experience these wonderful works performed by talented musicians.
When: Sunday 27th August 2023 at 4:00pm
Where: Our Lady of Good Counsel Catholic Church, 9 Currie Rd, Forestville
Tickets: Full:$30 Concession/Students: $20 Children under 16 Free
Bookings: www.ticketebo.com.au/wyvernmusicforestville
Enquiries: Wyvern Music Forestville Tel: 9416 5234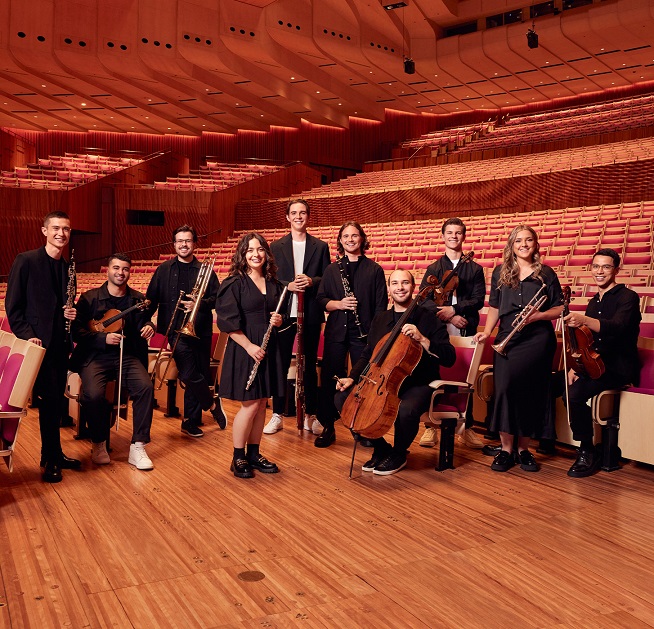 Korea 70 Years On – How RSL NSW Members Remember The Korean War
From 25 June 1950 until 27 July 1953, over 17,164 Australians in the Army, Navy and Air Force served as part of the United Nations (UN) multinational force, defending South Korea from the Communist forces of North Korea.
To commemorate the 70th anniversary of the Armistice of the Korean War, a
new exhibitio
n at the Anzac Memorial honours the service and the sacrifice of Australian Korean War veterans, featuring the photographs and stories of 11 veterans. Notably, among the 11 veterans, eight RSL NSW members shared their personal stories of service during the Korean War with the Anzac Memorial.
Raymond Burnard – Bowral RSL sub-Branch
"We got moving as quickly as possible, under cover of what little scrub there was. Suddenly there was a burst of machine gun fire. Only one bullet hit anyone. It hit me just at the base of the throat."
Brigadier Raymond Burnard served in the Korean War as a Platoon Commander with 3RAR from February 1953. After Korea Burnard continued his career in the Army, and was an original member of the SAS. After Korea, Burnard continued his career in the Army and was an original member of the SAS. He is now enjoying an active retirement in the Southern Highlands of NSW.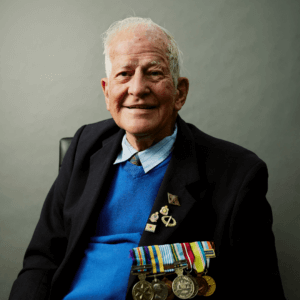 Ernest Holden – St Marys RSL sub-Branch
"I was on the front lines for three and a half weeks. It was no man's land during the day. I went on patrol at night. I never did run into any Chinese soldiers. They knew Ernie was coming so they'd get right out of the way!"
Private Ernie Robert Holden was just 20 when he deployed to Korea with the 2nd Battalion, The Royal Australian Regiment (2RAR) between March and May 1953. During the war, he was wounded in a minefield while trying to rescue injured mate Corporal Jack Ashe, who is still missing in action.
Ronald Lovell – City of Liverpool RSL sub-Branch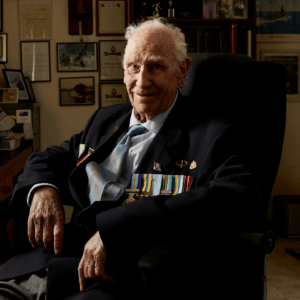 "These years were both sad and satisfying, experiencing the comradeship of great mates, being scared and frightened of the unknown, not knowing if they would survive, being homesick but delighted to receive mail and packages from home, witnessing death and injuries but also a feeling of satisfaction and accomplishment in the end."
Private Ronald Lovell served in 3RAR from December 1952 for about a year. He saw action in the Samichon Valley then five months of garrison duty after the Armistice. When he returned home, Ron retired from the Army and went back to civilian life. He worked in the transport sector, driving a truck and contracting out to the Department of Main Roads.
Sheridan O'Brien – ANZAC House RSL sub-Branch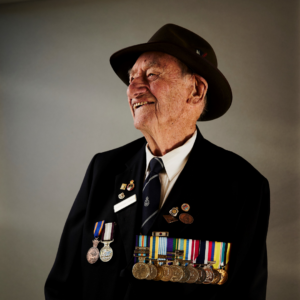 All I can say is I'm pleased that I joined and I'm pleased that the skills I learned helped me when I got out of the service."
Leading Seaman Sheridan O'Brien served on the RAN frigate HMAS Culgoa in Korean waters in 1953. Culgoa provided naval gunfire support close inshore on at least two occasions and spent the rest of her deployment patrolling. After he returned from Korea, he continued his career in the Navy until 1970, when he retired as a Warrant Officer. He completed 20 years of full service and 2 years of Reserve service. After his retirement from the Navy, he worked in ocean research and he volunteered as welfare people to help ex-servicemen and women.
Raymond Oliver – Ingleburn RSL sub-Branch
It got down to minus 27 degrees. It was one of the worst winters they had. We were fitted with special winter gear. It was very heavy, American gear but it was very good."
Private Raymond Ivan Oliver served on garrison duty with 1RAR from December 1955 to March 1956 following the Armistice. He continued his service in the Army for the next 33 years, serving in the Malaya Emergency and two tours in Vietnam with the Australian Army Training Team Vietnam (AATTV) where he was awarded the Military Medal for bravery in the field.
James Reardon – St Marys RSL sub-Branch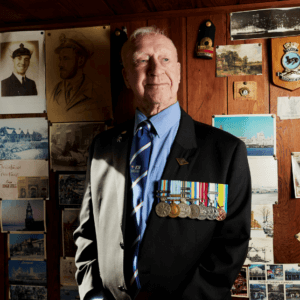 "Well, when you're down below decks, you don't really know what's going up there. The only thing you are conscious of is that something is about to happen when you get called up for Action Stations. You know where you are supposed to go and what you're supposed to do if anything happened."
Assistant Steward James Reardon served aboard the aircraft carrier HMAS Sydney in Korean waters after the Armistice from October 1953 to June 1954. After the war he worked as a marketing reporter for the NSW Department of Agriculture, and has dedicated a considerable amount of time volunteering for his local RSL sub-Branch.
Jack Skipper – Mosman RSL sub-Branch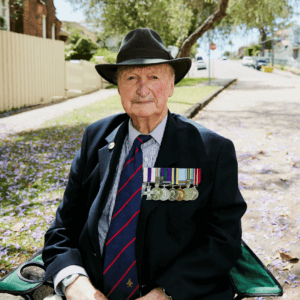 "I treasured my time with the very capable diggers of B Company 6 Platoon. I enjoyed my liaison duty with vehicle and radio operation at the Republic of Korea unit alongside Hill 355."
Lieutenant Jack Skipper was posted to the Korean War with 1RAR for 12 months after graduating from the Royal Military College, Duntroon. He earned his Military Cross for "courage and devotion to duty" while commanding a fighting patrol that engaged with the enemy three times in no-man's land in 1952. After serving in Korea, Jack returned to Haramura Battle School in Kure, Japan, as an instructor.
Joseph Vezgoff – Austinmer-Thirroul RSL sub-Branch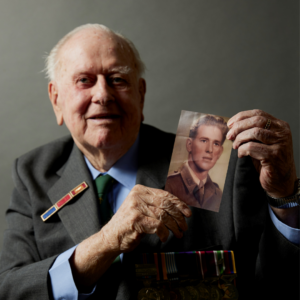 "Late in November the frozen winds arrived, and the temperature dropped below zero. Our hands would freeze to the bare metal of our weapons, so we slept with them tucked against our bodies to stop them freezing up."
Corporal Joseph Vezgoff served as a Section Commander in a rifle company of 3RAR in the Korean War from September 1950 to October 1951. He fought in the legendary battles of Kapyong and Maryang San. After the war, Joe served in the Army for 20 years. He has always nurtured a passion for drawing and until recently, due to failing eyesight, has continued to be active in painting and involvement with local art societies.
Running until 7 August 2023
, the
Armistice in Korea exhibition
is a project of the Consulate General of the Republic of Korea in Sydney, in collaboration with the Anzac Memorial, Sydney, and features the photography of Tae Yun.
Entry is free.
Photo credit: Consulate General of the Republic of Korea in Sydney.
Wanderers Walking Monthly Walk - September: Warriewood Valley
Wednesday, 6 September 2023 - 09:30 am to 02:00 pm
Warriewood Valley. Easy walk.
Meet at 9.30am, Pittwater RSL Club,
Foley St Mona Vale Car Park. Lunch at RSL Club optional. Easy walk.
Please contact Alice 0418 425 518 to confirm your attendance.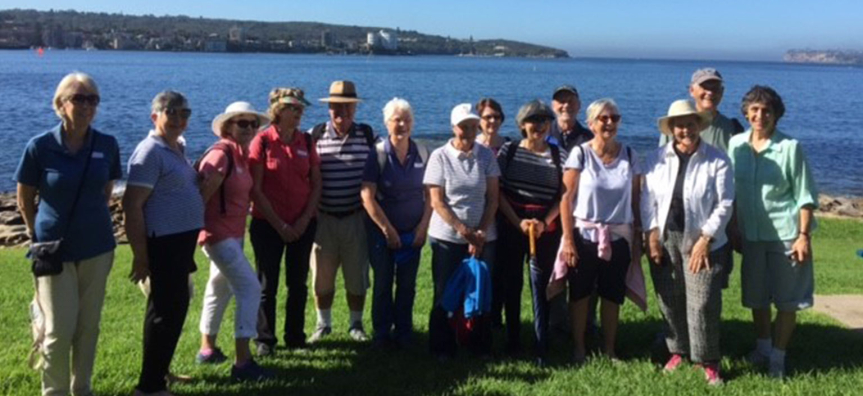 AvPals Term 3 At Newport
Register Online for Newport courses
Add your name to the list of others interested in one-to-one training at Avalon for future school terms. Please complete the form at the link below.
Remember to click the Submit button after completing the form. You will not be enrolled or be required to pay until you hear from our coordinator.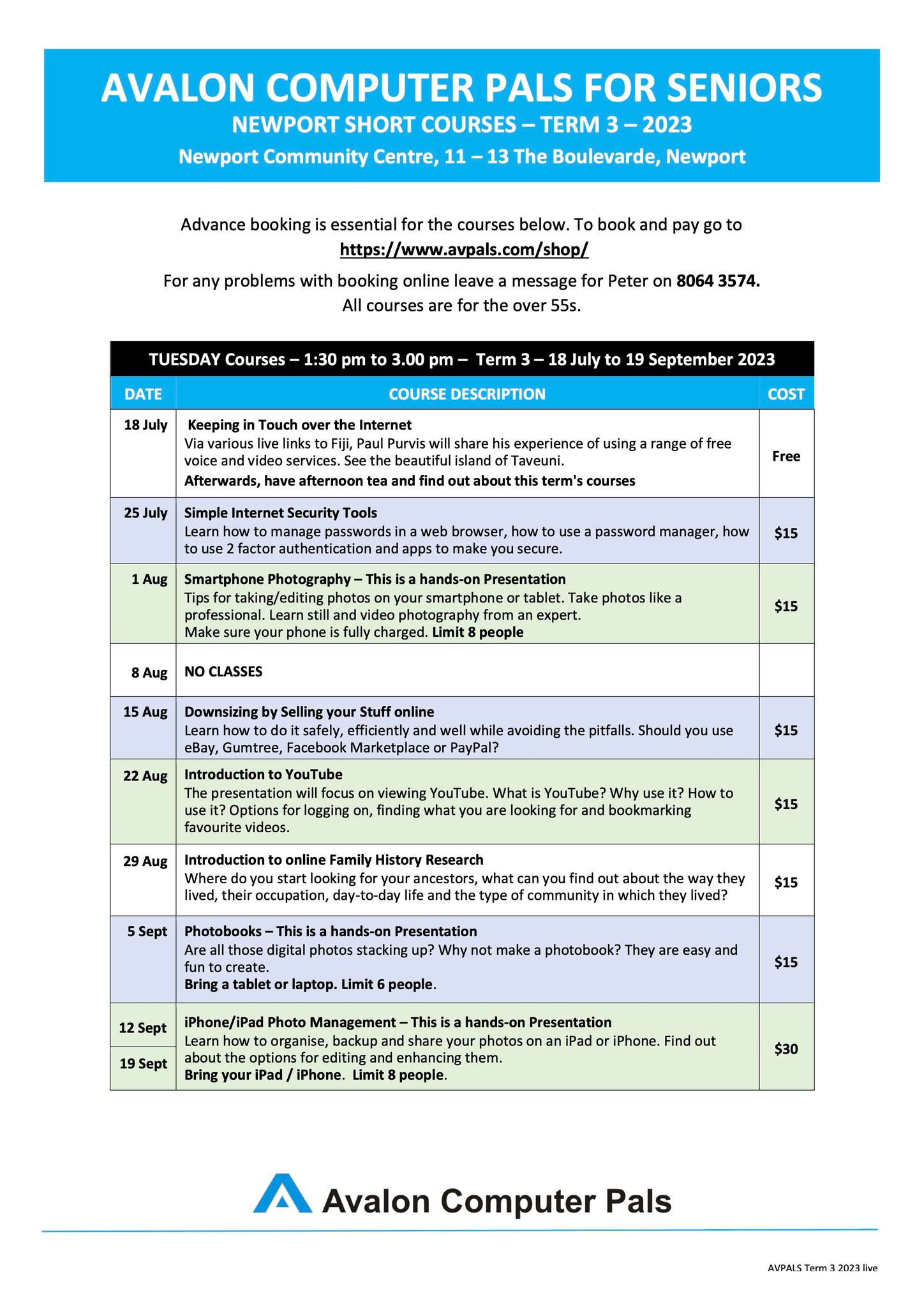 Two Charged Over Alleged $349,000 Defrauding Of Elderly Woman: Watsons Bay
Detectives have charged two men over allegedly defrauding an 89-year-old woman of almost $350,000 as part of an investigation in Sydney's Eastern Suburbs.
In December 2022, detectives from Eastern Suburbs Police Area Command established Strike Force Killoe, to investigate reports a woman had been defrauded of $349,094.
Police will allege in court that the woman was defrauded of the money by two persons known to her.
As part of the investigation, two men, aged 62 and 69, attended Waverley Police Station on Wednesday 26 July 2023 where they assisted police with their inquiries.
The 69-year-old man was arrested and charged with dishonestly obtain financial advantage etc by deception.
He appeared before Waverly Local Court on Wednesday 26 July 2023 where he was formally refused bail to appear before Downing Local Court on Friday 8 September 2023.
The 62-year-old man was arrested and charged with four counts of dishonestly obtain financial advantage etc by deception.
He was granted conditional bail to appear before Downing Local Court on Friday 8 September 2023.
Not Eating Enough Of These Six Healthy Foods Is Associated With Higher Cardiovascular Disease And Deaths Globally
A study led by McMaster University and Hamilton Health Sciences researchers at the Population Research Health Institute (PHRI) has found that not eating enough of six key foods in combination is associated with a higher risk of cardiovascular disease (CVD) in adults.
Consuming fruits, vegetables, legumes, nuts, fish and whole-fat dairy products
is key to lowering the risk of CVD, including heart attacks and strokes. The study also found that a healthy diet can be achieved in various ways, such as including moderate amounts of whole grains or unprocessed meats.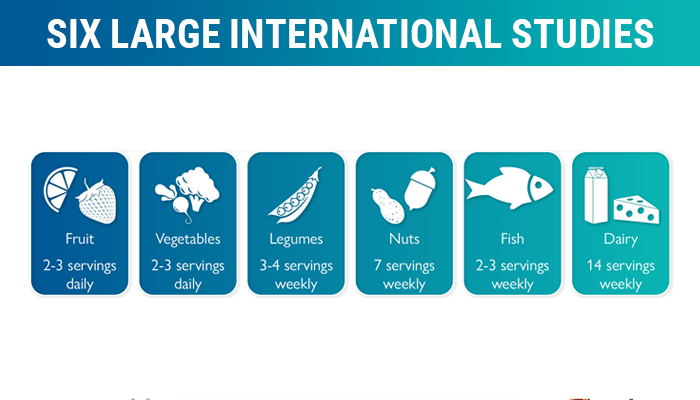 Previous and similar research has focused on Western countries and diets that combined harmful, ultra-processed foods with nutrient-dense foods. This research was global in scope and focused on foods commonly considered to be healthy.
The World Health Organisation estimates nearly 18 million people died from CVD in 2019, representing 32 per cent of all global deaths. Of these deaths, 85 per cent were due to heart attacks and strokes. PHRI researchers and their global collaborators analyzed data from 245,000 people in 80 countries from multiple studies. The results were published in the European Heart Journal on July 6.
Researchers derived a diet score from PHRI's ongoing, large-scale global Prospective Urban and Rural Epidemiological (PURE) study, then replicated that in five independent studies to measure health outcomes in different world regions and in people with and without prior CVD.
"Previous diet scores -- including the EAT-Lancet Planetary Diet and the Mediterranean Diet tested the relationship of diet to CVD and death mainly in Western countries. The PURE Healthy Diet Score included a good representation of high, middle, and low-income countries," said Salim Yusuf, senior author and principal investigator of PURE.
As well as being truly global, the PURE Healthy Diet Score focused on exclusively protective, or natural, foods.
"We were unique in that focus. The other diet scores combined foods considered to be harmful -- such as processed and ultra-processed foods -- with foods and nutrients believed to be protective of one's health," said first author Andrew Mente, PHRI scientist and assistant professor at McMaster's Department of Health Research Methods, Evidence, and Impact.
"There is a recent increased focus on higher consumption of protective foods for disease prevention. Outside of larger amounts of fruits, vegetables, nuts and legumes, the researchers showed that moderation is key in the consumption of natural foods," he said.
"Moderate amounts of fish and whole-fat dairy are associated with a lower risk of CVD and mortality. The same health outcomes can be achieved with moderate consumption of grains and meats -- as long as they are unrefined whole grains and unprocessed meats."
The PURE Healthy Diet Score recommends an average daily intake of: Fruits at two to three servings; vegetables at two to three servings; nuts at one serving; and dairy at two servings. The score also includes three to four weekly servings of legumes and two to three weekly servings of fish. Possible substitutes included whole grains at one serving daily, and unprocessed red meat or poultry at one serving daily.
There was no specific funding for this analysis, although each study that contributed data was funded separately and conducted over a 25-year period.
Andrew Mente, Mahshid Dehghan, Sumathy Rangarajan, Martin O'Donnell, Weihong Hu, Gilles Dagenais, Andreas Wielgosz, Scott A Lear, Li Wei, Rafael Diaz et al.
Diet, cardiovascular disease, and mortality in 80 countries.
European Heart Journal, 2023 DOI:
10.1093/eurheartj/ehad269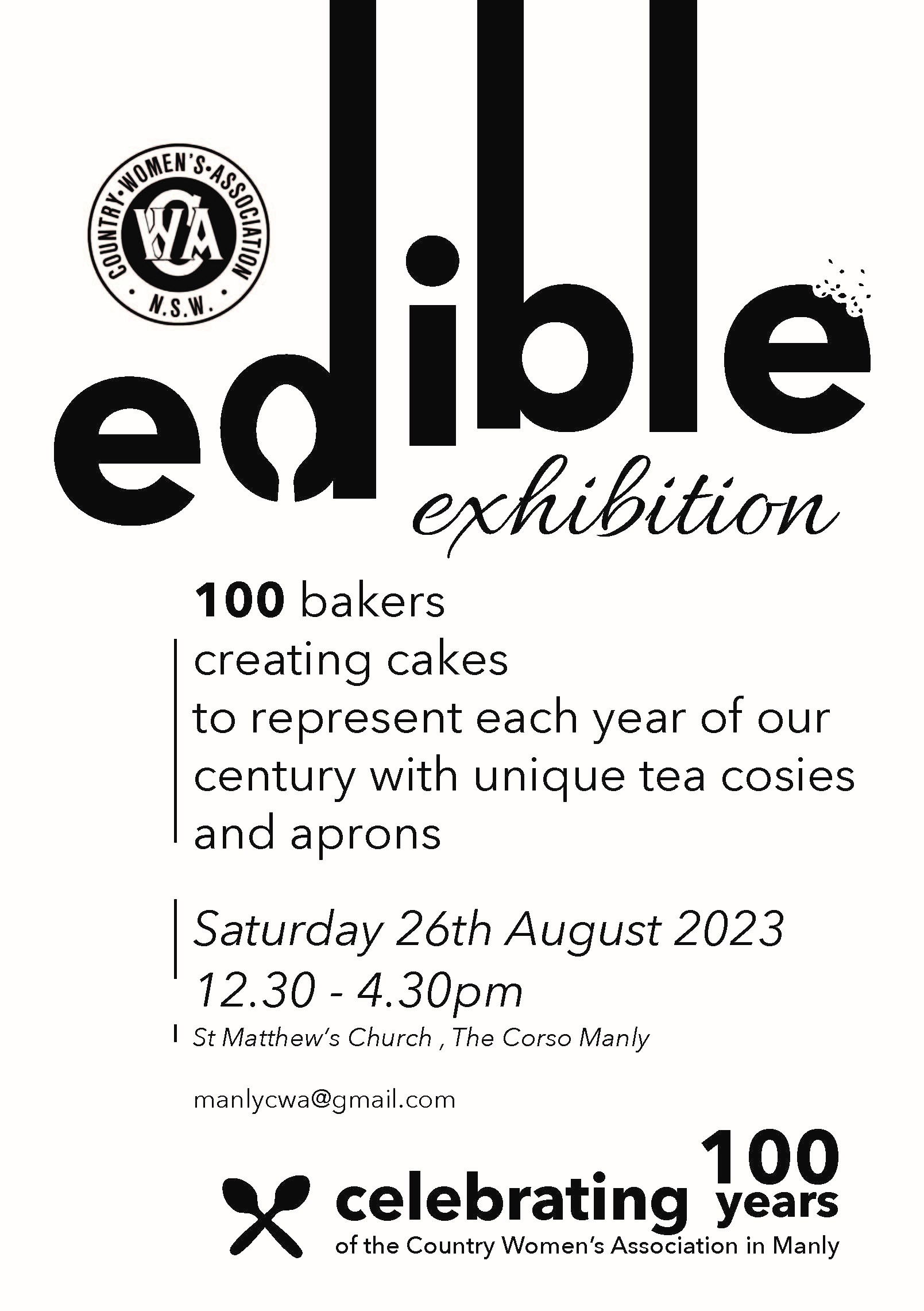 Pittwater-Narrabeen Parkinson's Support Group
The purpose of our group is to support seniors (55yrs +) living with Parkinson's, their carers, relatives and those who have lost a partner to Parkinson's, who live on the northern beaches of Sydney.
This support Group has been meeting for around 30 years on the Northern Beaches. Our meetings aim to help reduce the social isolation, and increase community connectedness for our members. Through guest speakers, discussions, and group activities, our meetings will support and promote mental health, healthy lifestyles and well-being.
Our Facebook webpage will be used to store resources and links, and provide another way to safely keep in touch, for those who want to use Facebook. We also have a website that is regularly updated
https://wheresdot.wixsite.com/nbpdsupportgroup
We meet regularly and due to Covid we have been meeting at Jamieson Park, The Esplanade, Narrabeen.
2024 NSW Seniors Festival Grants Program Applications Open
From art classes to information sessions, we're calling for applications to fund activities that provide seniors with opportunities to be active and engaged in their local communities.
$200,000 in funding is available for local councils and not-for-profit organisations to run events and activities during the festival. Do you know a local organisation or council that should apply? Let them know today so they don't miss their chance!
Applications close at 5pm on Monday 28 August.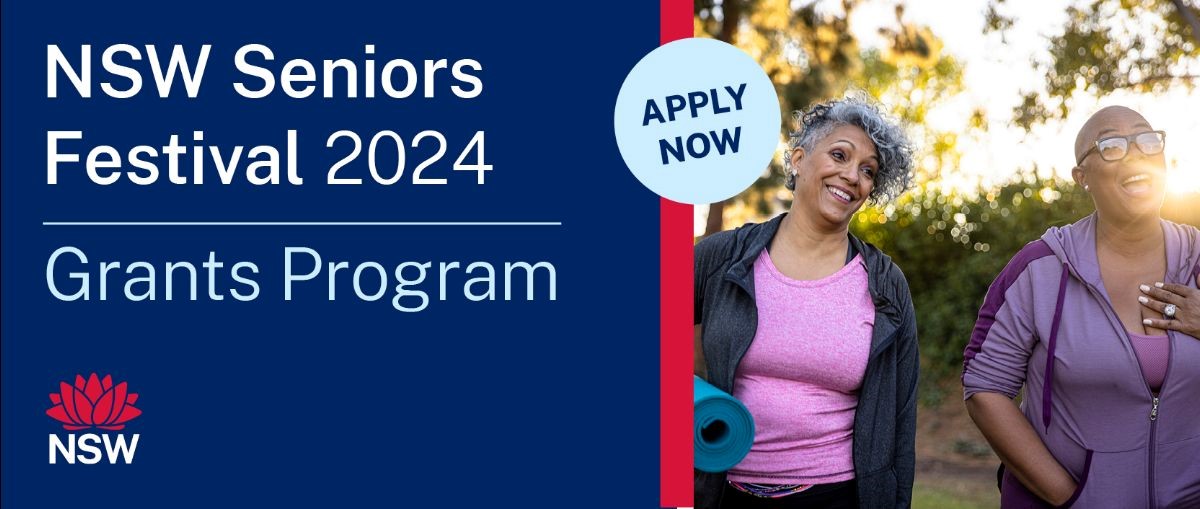 Save the Date!
The 2024 NSW Seniors Festival will run from 11 – 24 March and you're invited!
The Premier's Gala Concerts and Seniors Festival Expo will be held at ICC Sydney on 13 and 14 March.
Gala Concerts' performers and on-sale ticket dates will be announced in late 2023.
NSW Seniors Festival Grant Program 2024
The NSW Seniors Festival Grants program provides $200,000 in funding for community programs and activities that enable older Australians to remain active, healthy, and engaged during the NSW Seniors Festival.
The grants program is a key part of the 2024 NSW Seniors Festival. The festival will run from Monday, 11 March – Sunday 24 March 2024.
The NSW Seniors Festival Grant program encourages Seniors in NSW to enjoy new experiences, continue learning, stay active and connect to their communities. It does this by:
supporting a broad range of local community organisations
supporting programs and activities in regional NSW
fostering partnerships with community groups and services
providing programs and activities for diverse communities in NSW
supporting projects that empower older people to stay connected
assisting organisations to increase capacity of current programs and activities.
Applications can be for small scale, multiple and larger activities throughout the NSW Seniors Festival.
There are two funding levels that applicants can apply for:
Up to $5,000 for local community programs and activities.
$5,001 - $10,000 to local government organisations for large scale community and regional programs and activities – funding is available to local government organisations only.
Projects must be located within NSW and conducted between 11-24 March 2024.

Appointment Of Elizabeth Cosson AM CSC To RSL LifeCare Board
I am very pleased to announce the appointment of Elizabeth (Liz) Cosson AM CSC as a Director of the RSL LifeCare Board as of Monday 18 September.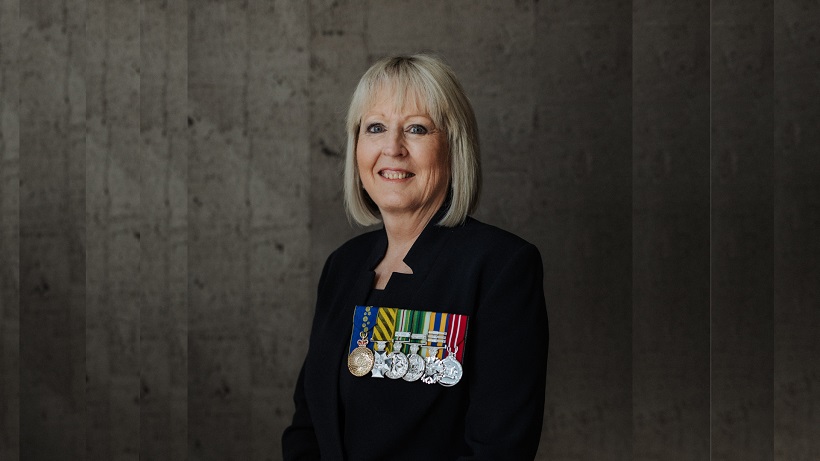 Liz comes to us with a distinguished 30-year career in the Australian Army, followed by various prestigious roles within public administration. This quality of experience and knowledge will be greatly beneficial to the Board as we move into the future.
From a military perspective, Liz has been awarded the Member in the Military Division of the Order of Australia – AM, for leading profound change and service to the Australian Army. In addition to this honour, Liz was awarded the Conspicuous Service Cross – CSC for achievements as the Chief of Staff (Peace Monitoring Group – Bougainville) and logistics planning (East Timor). At the pinnacle of her military career, Liz was promoted to the rank of Major General and Head Defence Support Operations.
Her transition to public administration in 2010 continued her expertise in leadership, strategic thinking and organisational reform. Liz has had various roles including the Department of Immigration & Citizenship (Deputy Secretary), Commonwealth Department of Health (Deputy Secretary/CEO), Department of Veterans' Affairs (Deputy Secretary/CEO), and was most recently Commonwealth Department of Veterans' Affairs (Secretary (CEO)).
Upon her appointment, Liz said, "I am honoured to be appointed to the Board of RSL LifeCare and am thankful for this opportunity to contribute to the important work the organisation does for the veteran community and for seniors in general. It is a great privilege to join the Board at this important time of RSL LifeCare's evolution.'
Liz's breadth of experience within the military and knowledge of the Veteran Affairs space will be invaluable as we continue to increase our footprint with Veterans and Family Hubs across NSW. Her outstanding experience in organisational reform, governance and policy development, as illustrated in her public administration roles, will be a great asset to us.
I am truly delighted that she has chosen to join us at such an important stage of RSL LifeCare's evolution with the launch of our new business strategy, and reaffirmation of our purpose to enrich veterans' and seniors' lives.
Please join me in welcoming Liz to the RSL LifeCare family, creating proud communities, living their best lives.
Jet V. Mull Of Kintrye
July 23, 2023
Paul McCartney and his wife just adopted an adorable shelter puppy.
In an Instagram post shared by Los Angeles-based rescue shelter the Labelle Foundation thanked the couple "for opening up your home and supporting animal rescue."
The photo shared by the shelter shows the 81-year-old Beatles icon and his wife Nancy Shevell holding their new pup.
The little dog 's name is "Jet."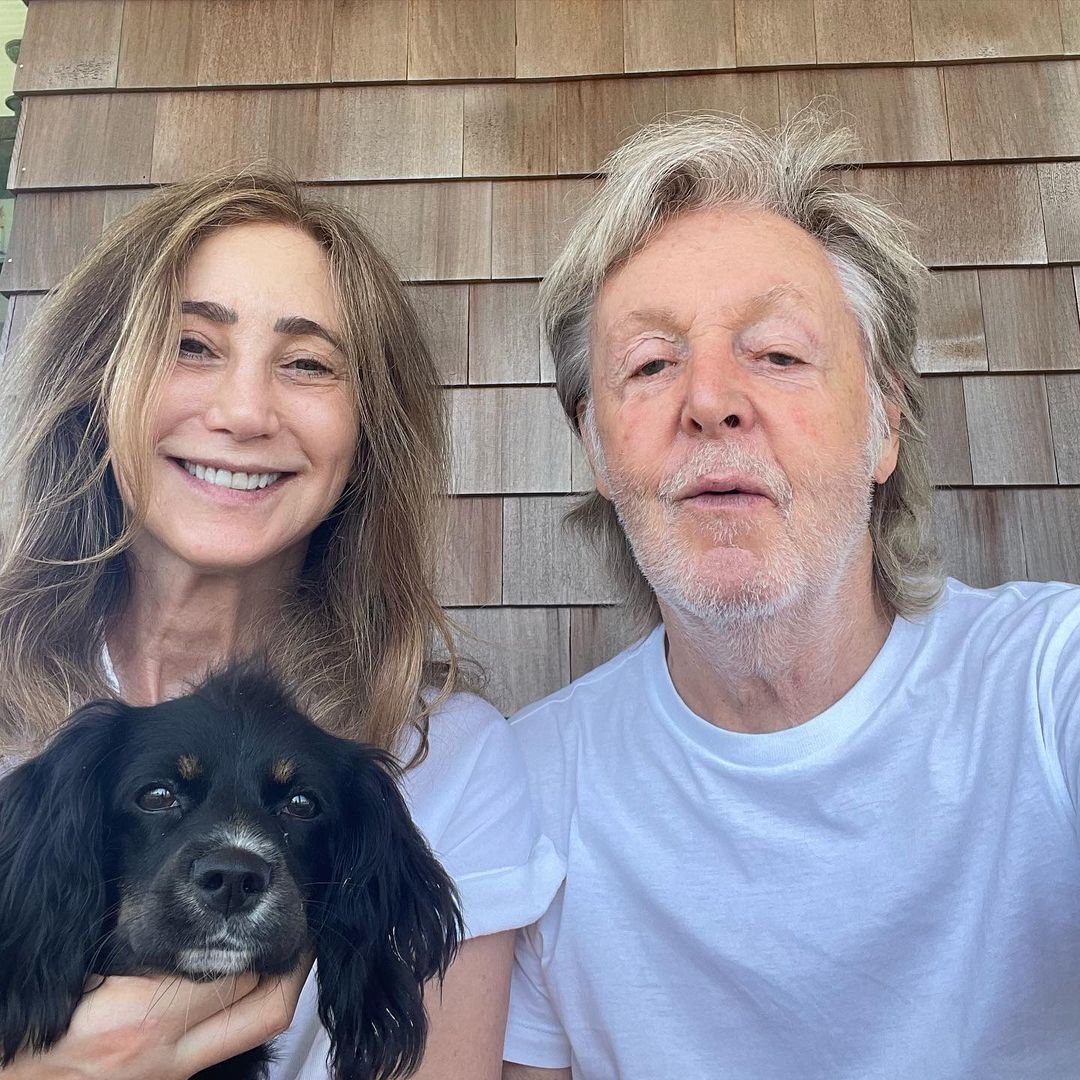 Decades ago Paul owned another dog named Jet, who it was stated inspired the hit Wings song of the same name. That pup was apparently a black Labrador.
However, in a 2017 interview on Australian radio station Triple J for the segment Take 5, McCartney explained that the song was actually about his experience meeting Linda's father; ''There's no telling where you'll get ideas from and we happened to name this little black puppy Jet.''
I can almost remember their funny faces

That time you told them you were going to be marrying soon

And Jet, I thought the only lonely place was on the moon

Was your father as bold as the sergeant major?

Well how come he told you that you were hardly old enough yet?

And Jet, I thought the major was a lady suffragette

Ah Mater want Jet to always love me
But of course, the Wings song that stayed at number 1 here for about a decade.... ok, not that long, but a loooong time (11 weeks apparently - seemed longer), is Mull of Kintyre.
"Mull of Kintyre" is a song by the British-American rock band Wings. It was written by Paul McCartney and Denny Laine in tribute to the Kintyre peninsula in Scotland and its headland, the Mull of Kintyre, where McCartney has owned High Park Farm since 1966.
The single was Wings' biggest hit in Britain and is one of the best selling singles of all time in the United Kingdom, where it became the 1977 Christmas number one and was the first single to sell over two million copies nationwide.
The song dates as far back as at least 1974, appearing on the extended home demo recording known amongst bootleggers as "The Piano Tape". Written on piano originally, at that early stage the lyric only had the completed chorus and a few bits of the lyrics that eventually made the finished version.
The lyrics of the first verse, also used as the repeating chorus, are an ode to the area's natural beauty and sense of home:
Mull of Kintyre

Oh mist rolling in from the sea,

My desire

Is always to be here

Oh Mull of Kintyre
McCartney explained how the song came into being:
'''I certainly loved Scotland enough, so I came up with a song about where we were living: an area called Mull of Kintyre. It was a love song really, about how I enjoyed being there and imagining I was travelling away and wanting to get back there.''
One for you mum - xxx -:
You're Never Too Old To Become An Artist!
Great story published by ABC news on Saturday July 29 2023 on Shirley Newton, who lives in Rainbow, in Victoria's southern Mallee region, and is opening her first ever solo exhibition of her paintings at the tender age of 92.
The exhibition, being held at the local Turbo Gallery in Rainbow, is fittingly called 'Brushes with Nature'.
Australian Study Backs AMA Calls For A Tax On Sugar-Sweetened Beverages
New research showing more than 500,000 cavities could be prevented over 10 years if a sugar tax was introduced provides yet another reason for the federal government to introduce the AMA's proposed sugar tax.
The research from three Australian Universities has concluded a tax on sugar sweetened beverages would have a major positive impact on dental heath in Australia and save the country millions of dollars.
The Monash University-led collaboration with Deakin University and the University of Melbourne provides important new data for Australia.
AMA President Professor Steve Robson said there is now more impetus for the government to adopt a sugar tax which both improves health outcomes and raises revenue.
"We've known a lot about how high sugar consumption contributes to obesity and chronic disease, but oral health is often excluded from studies.
"This important research deepens our understanding of the impact of sugary drinks on dental health across a wide range of age groups in the Australian context.
"It's further evidence a tax on sugary drinks is the right decision for Australia and puts to bed industry arguments there is insufficient evidence to support a sugar tax.
"We know the government is focusing on ways to prevent chronic disease in Australia and we continue to urge them to implement a sugar tax like more than 85 other jurisdictions across the world.
"The AMA's own research shows that adding just 16 cents to the price of a can of soft drink results in thousands of fewer cases of diabetes (-16,000), heart disease (-4,400) and stroke (-1,100) over 25 years but we now additionally know 500,000 dental cavities and their costs could be avoided over a decade with cost-savings of $63.5 million.
"I keep saying it's a no-brainer and that's because a sugar tax would generate $2.8 billion over four years for the Australian economy which can be directed into preventative health measures. As a nation we'll be healthier and wealthier."
Improving Health Outcomes For People Living With Post-Acute Sequelae Of COVID-19 (Long COVID): New Expert Advisory Panel Announced By Australian Government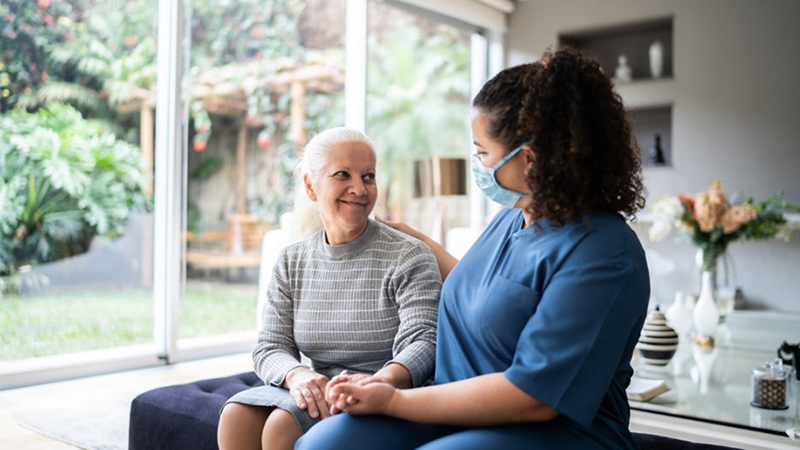 A new research plan to improve health outcomes for people living with post-acute sequelae of COVID-19 (also called long COVID) will shape $50 million in funding from the Medical Research Future Fund. An independent Expert Advisory Panel formed the plan. Members tell us how it meets an urgent need.
Infectious diseases expert Professor Gail Matthews was on the front line in hospitals when long COVID emerged. Gail started researching this new condition. She became a leading Australian expert on long COVID. But progress was difficult.
'In the early days, people with this condition were ignored. A section of academic reviewers didn't think long COVID existed or was worth investing in,' Gail remembers. For this reason, 'getting research funding was a big problem in Australia. It set our research back compared to other countries.'
It took a government inquiry into long COVID to change this. The Sick and tired report urged us to coordinate a national collaborative research program on long COVID. The Minister for Health and Aged Care invited Gail to chair an independent Expert Advisory Panel to set research priorities for this funding.
'I am gratified that we finally had the chance to speak to what the community wants,' Gail tells us. 'There is an urgent need for a sustainable plan to improve health outcomes for people living with long COVID.'
Meaningful impact for consumers
'Long COVID can be devastating for the person who has the condition and the people who love them,' confirms panel member Dr Elizabeth Deveny, CEO of the Consumers Health Forum. 'People experience debilitating symptoms. They face prejudice and stigma because they have an illness that's not well defined.
'People with this condition want support to get better faster. They want a better understanding of what's going on for them, better clinical care, better diagnostics. Our task was to ensure research will have a meaningful impact for these consumers.'
Professor of Allied Health, Jennifer Alison, was one of 9 diverse expert voices on the panel. 'If you're going to target funding towards a condition, you need to engage a wide variety of researchers, Jennifer says.
'Panel members should be from the basic sciences through to healthcare delivery. Each of us see things from different perspectives.'
The panel members also had experience working with communities in diverse parts of Australia. 'We had to quickly build up trust and be willing to compromise to get to a consensus,' Elizabeth notes.
Answering the big questions
'We tried to keep the individual with long COVID at the heart of the plan. We decided what big questions need to be answered to improve their health outcomes,' Gail says.
The panel agreed we need to know more about:
what causes long COVID
which factors affect prognosis
people's experience of living with long COVID
the best therapeutics
the best models of care
the needs of vulnerable communities.
Planning research to progress our knowledge
The panel designed the research plan to progress our knowledge in these areas. 'To date, the approach to research in this area has been piecemeal,' Gail tells us. 'We tried to change this by asking for synergies between research groups, people living with long COVID and other stakeholders.
'Rather than giving grants to individual researchers, the plan gives larger amounts of money to groups of individuals to come together and collaborate. I think that's the way good research gets done.'
'There is a lot of benefit in having a planned approach,' Elizabeth agrees. 'It means we can align different kinds of projects so that success in one reinforces success in another. We tried to plan the range of projects needed to start making change.'
For Jennifer, planning research gives us the ability to make things happen quickly. For example, grants will offer funding for rapid turnaround research on pharmacological and non-pharmacological therapies. There will be more funding available for projects that find positive results. 'This will help research in long COVID move forward,' Jennifer tells us.
'Everyone knew this is a problem that needs to be fixed. You could feel the determination in the virtual room to make this happen. I think the panel process was done well, and that's a credit to everybody,' Elizabeth concludes.
Post-Menopause Orca Mothers Protect Their Sons From Being Injured By Other Orcas
Female killer whales live up to ninety years in the wild, and most live an average of twenty-two years after menopause. Scientists have long wondered why humans and some whale species spend a significant portion of their life not reproducing. Previous studies show that, even after having their last calf, killer whale mothers take care of their families by sharing the fish they catch. Now, in a study published on July 20 in the journal Current Biology, researchers note that these mothers can also provide social support to their sons by protecting them from being injured by other orcas.
"The motivation of this project was really to try and understand how these post-reproductive females are helping their offspring," says first author Charli Grimes, an animal-behavior scientist at the University of Exeter. "Our results highlight a new pathway by which menopause is adaptive in killer whales."
The research team studied southern resident orcas, a group of orcas that live off the Pacific Northwest coast. These killer whales live in matriarchal social units that consist of a mother, her offspring, and the offspring of her daughters. Although male orcas will outbreed with whales from other pods, both males and females stay in their unit of birth, with their mother, for life.
Using data from the Center for Whale Research's annual photographic census of the orca population, the researchers looked for evidence of scarring on each catalogued whale's skin. Killer whales have no natural predators other than humans, so a tooth mark that is able to puncture an orca's skin was most likely inflicted by another orca.
The study found that, if a given male's mother was still alive and no longer reproducing, that male would have fewer tooth marks than his motherless peers or his peers with a mother who was still reproducing.
"It was striking to see how directed the social support was," says senior author Darren Croft, an animal-behaviour scientist at the University of Exeter. "If you have a post-reproductive mother who's not your mother within the social group, there's no benefit. It's not that these females are performing a general policing role. These post-reproductive mothers are targeting the support they are giving to their sons."
The researchers still can't say for certain what kinds of social conflicts are leading to tooth marks or how older females are protecting their sons against them. They do note that post-menopause females have the lowest incidence of tooth marks in the entire social unit, suggesting that they do not physically intervene in a conflict. If older orca females play a similar role to that of older women in human societies, they might be acting as mediators, preventing conflict from occurring in the first place. To explore this further, the researchers plan on completing an additional study by using drone footage to observe whale behaviour from above.
"It's possible that with age comes advanced social knowledge. Over time, they might have a better understanding of other social groups," says Grimes. "Given these close mother-son associations, it could also be that she is present in a situation of conflict so she can signal to her sons to avoid the risky behaviour they might be participating in."
"We've got hypotheses, but we need to test them by seeing what's happening under water when these different groups interact," says Croft. "We've learned so much from this population, but we've still got so much to learn from them."
Charli Grimes, Lauren J.N. Brent, Samuel Ellis, Michael N. Weiss, Daniel W. Franks, David K. Ellifrit, Darren P. Croft.
Postreproductive female killer whales reduce socially inflicted injuries in their male offspring.
Current Biology, 2023; DOI:
10.1016/j.cub.2023.06.039
Supermarket Tricks To Watch Out For As Cost Of Living Soars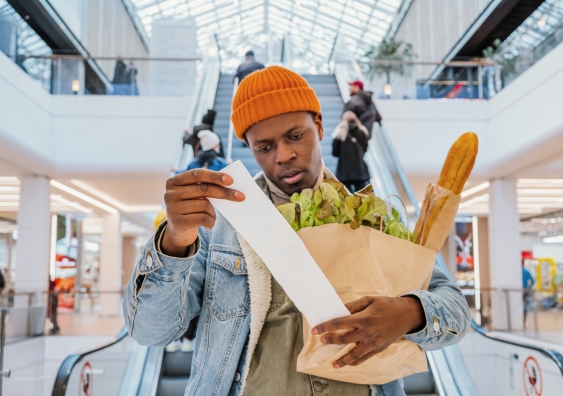 Ever walk into the supermarket to buy milk – and come out with a trolley full of stuff you didn't even know you needed? Welcome to supermarket consumer behaviour, where supermarkets implement strategies to get consumers to buy more items unknowingly.
Australia is currently experiencing one of the worst cost of living crises recorded according to recent data from the Australia Bureau of Statistics. With high inflation rates and stagnant wages, there is no doubt that working Australians are "very price conscious", says Professor Nitika Garg, School of Marketing at UNSW Business School.
The rising inflation and increasing costs are impacting everyone in the supply chain, from manufacturers to retailers, and are then being passed on to consumers. Consequently, prices are a lot higher than they were a few months ago. How can consumers cope with these escalating costs and price hikes in the current economic climate?
Supermarket consumer ploys to steer clear of
According to Prof. Garg, there are some key tactics to watch out for when supermarket shopping. She says that these tricks are all based on consumer psychology, designed to trigger reminder or impulse purchases for the consumer.
Locked-in deals:

These are commonly identified by bright red labels on items and typically present a capped price until a specified date. Consumers may be misled into believing that purchasing the item before the deadline offers greater cost-effectiveness due to the deal. However, the price of the locked-in deals is often the same as the original price of the item.

Store layout:

Supermarkets design the layout of the store to purposely put staple foods such as milk and bread far away from each other – and usually at the back of the store. This tactic is designed to make a consumer walk through the store and spend more time.

Bigger-sized carts:

Studies in the USA have shown that some trolley sizes in supermarkets have doubled in size since first being introduced. This has resulted in consumers typically buying 40 per cent more food items. The idea behind this is that consumers are tricked into thinking their shopping trolley appears to be missing food items.

Music:

Have you ever wondered why supermarkets typically play more relaxed, slow-paced music instead of fast and upbeat tunes? It's not a coincidence. Supermarkets strategically choose calming music to create a relaxed atmosphere and encourage customers to stay longer, enhancing their shopping experience and getting them to buy more.

Store deals:

the 'buy two, get one free' deals and similar schemes may initially appear as an excellent opportunity and a cost-effective method of saving money if it's an item you buy regularly. However, if it's an item that has a short expiry date, is it realistic that a consumer will consume all three items before the expiry date? Furthermore, certain supermarkets show, for example, 'buy two for $10.00', making it appear as a deal and misleading the consumer by implying that you are saving on cost. However, upon closer inspection, you might find that the price of one item is just its regular price, that is, half of the price of two.
Prof. Garg explains that the obvious answer to why supermarkets use these tactics is that "their purpose is to sell more, that's their job, they are storing lots of goods. They want you to buy more than what you have on your list."
The current environment: multi-store shopping and loss leaders
Prof. Garg says the current environment with high cost of living is causing consumers to be more price conscious.
"With the cost-of-living crisis soaring, it would be in the interest of consumers to shop at different stores to get the best deals, if they have the time," she says.
"You could go to one shop to get your meat and then another to get your veggies because you as a consumer have taken the time to research and know where the best and cheapest products are."
However, most consumers won't have time to complete multi-store shopping.
"It's all dictated by the basic idea that consumers find processing information at the store or beforehand costly, and this is where supermarket tactics come into play," Prof. Garg says.
"How many of us will research which product is the best price and do comparison shopping and so on?"
Prof. Garg says consumers protect their cognitive resources and tend to go on autopilot.
"As a result, supermarkets give consumers 'cues', which might make it look like a product is on a deal," says Prof. Garg.
"A lot of the tactics are based on getting the consumer in, because once they're in, they will likely end up buying a lot more than they expected."
Another supermarket tactic is the 'loss leader' concept – where supermarkets will lure you into their shop with an attractive deal and bet on you doing the rest of the shop there.
"What all supermarkets are guilty of is advertising some products which are desirable to the consumer and where they are competitive, and most supermarkets won't make any profit on the item – these are known are loss leaders," Prof. Garg says.
"Usually, supermarkets will place loss leaders at the front of the store to allow consumers to see from a distance because they know that once you come in, you are likely to buy everything from them or at least, a lot more from them than planned.
"If you're going in and you're saying oh, they're selling bananas at $1.99 per kg and Coles is selling it at $4.00 per kg, suddenly that's a great deal. But the thing is, how many of us are going to get the bananas from one store and then get the other things from Coles?
"In summary, it's best to be aware of the consumer psychology that supermarkets use to market their products. If consumers are more aware of these tactics, they can be more mindful of where they want to rely on these and where they want to be wary of such tactics. It's also important to note that this is not just relevant to in-store supermarket shopping. Online shoppers should be wary of similar tactics too," says Prof. Garg.
Photo: With the cost of living on the rise, consumers are being more money conscious. What tactics do supermarkets use to get consumers to spend more money? Photo: Getty.

Study Links Cadmium Levels In Women's Urine To Endometriosis
Women with a history of endometriosis had higher concentrations of cadmium in their urine compared to those without that diagnosis, according to a Michigan State University study that suggests the toxic metal could be linked to the development of endometriosis.
Affecting one in 10 reproductive-age women, endometriosis is a gynaecologic condition in which tissue that looks like the lining of the uterus, or womb, appears outside the uterus. Those with endometriosis can experience chronic, painful and debilitating symptoms, which can interfere with all aspects of life, including daily activity, work productivity, school performance and personal relationships.
"Despite the adverse impact of endometriosis on quality of life, it remains an understudied condition," said Kristen Upson, assistant professor in the Department of Epidemiology and Biostatistics at the MSU College of Human Medicine and senior author of the study.
"By looking at environmental risk factors such as metal cadmium, we are moving the needle closer to understanding risk factors for this condition," added the study's first author, Mandy Hall, a data analyst in the MSU Department of Epidemiology and Biostatistics.
Cadmium is a toxic metal and a "metalloestrogen," meaning it can act like the hormone oestrogen. In the U.S., people are commonly exposed to cadmium by breathing in cigarette smoke and eating contaminated food like spinach and lettuce.
While this is not the first study exploring a potential link between cadmium and endometriosis, the researchers said it's the largest study to look at cadmium measured in urine, which reflects long-term exposure between 10 and 30 years.
For their study, researchers used data from the National Health and Nutrition Examination Survey, or NHANES, a national study representative of the U.S. population between 1999 and 2006. Out of the survey's more than 41,000 participants, the researchers limited their study population to those 20 to 54 years of age with information on endometriosis diagnosis.
The researchers then analysed the data, dividing the cadmium levels into four classes, or quartiles, with the first quartile being the lowest exposure and the fourth being the largest exposure.
They found that participants in the second and third quartiles were twice as likely to have been diagnosed with endometriosis than those in the first quartile. The data also suggests a 60% increased prevalence of endometriosis based on urinary cadmium concentrations in the fourth quartile.
"The findings are interesting given that cadmium can act like the hormone oestrogen, and this hormone is central to the development of endometriosis," Hall said.
The researchers say further studies are needed to confirm their findings. Upson said this work is part of her larger research looking at everyday factors that may increase toxic metal exposure in women as well as the impact of toxic metals on gynaecologic health. Hall plans to incorporate environmental factors in their ongoing research on endometriosis and other gynaecologic conditions.
The research was supported by the National Institute of Nursing Research of the National Institutes of Health under Award Number R00NR017191. The content is solely the responsibility of the authors and does not necessarily represent the official views of the National Institutes of Health.
Mandy S Hall, Nicole M Talge, Kristen Upson.
Urinary cadmium and endometriosis prevalence in a US nationally representative sample: results from NHANES 1999–2006.
Human Reproduction, 2023; DOI:
10.1093/humrep/dead117
Link Found Between Childhood Television Watching And Adulthood Metabolic Syndrome
A University of Otago study has added weight to the evidence that watching too much television as a child can lead to poor health in adulthood.
The research, led by Professor Bob Hancox, of the Department of Preventive and Social Medicine, and published this week in the journal Paediatrics, found that children who watched more television were more likely to develop metabolic syndrome as an adult.
Metabolic syndrome is a cluster of conditions including high blood pressure, high blood sugar, excess body fat, and abnormal cholesterol levels that lead to an increased risk of heart disease, diabetes and stroke.
Using data from 879 participants of the Dunedin study, researchers found those who watched more television between the ages of 5 and 15 were more likely to have these conditions at age 45.
Television viewing times were asked at ages 5, 7, 9, 11, 13 and 15. On average, they watched just over two hours per weekday.
"Those who watched the most had a higher risk of metabolic syndrome in adulthood," Professor Hancox says.
"More childhood television viewing time was also associated with a higher risk of overweight and obesity and lower physical fitness."
Boys watched slightly more television than girls and metabolic syndrome was more common in men, than women (34 percent and 20 per cent respectively). The link between childhood television viewing time and adult metabolic syndrome was seen in both sexes however, and may even be stronger in women.
There was little evidence that watching less television as an adult reduced the association between childhood television viewing and adult health.
"While, like any observational study, researchers cannot prove that the association between television viewing at a young age directly causes adult metabolic syndrome, there are several plausible mechanisms by which longer television viewing times could lead to poorer long-term health.
"Television viewing has low energy expenditure and could displace physical activity and reduce sleep quality," he says.
"Screentime may also promote higher energy intake, with children consuming more sugar-sweetened beverages and high-fat dietary products with fewer fruit and vegetables. These habits may persist into adulthood."
The results are important because screen times have increased in recent years with new technologies.
"Children today have far more access to screen-based entertainment and spend much more time being sedentary. It is likely that this will have even more detrimental effects for adult health.
"These findings lend support to the World Health Organisation recommendation that children and young teenagers should limit their recreational screen time."
Nathan MacDonell, Robert J. Hancox.
Childhood and Adolescent Television Viewing and Metabolic Syndrome in Mid-Adulthood.
Pediatrics, 2023; DOI:
10.1542/peds.2022-060768
Ground-Breaking E-Scooter Study Shows Surface Transitions As Most Common Hurdle
A historic study has provided first-time insights on electric scooters.

In September 2019, Virginia Tech Transportation Institute (VTTI) began the first large-scale naturalistic driving study of electric scooter, also known as e-scooter, riders. Over the span of 18 months, 50 scooters, equipped with forward-facing cameras and other research equipment, collected over 9,000 miles of data from over 200,000 rides on Virginia Tech's Blacksburg campus. Deployment of the scooters began in August 2019. After being removed from campus during the COVID-19 pandemic, they were redeployed in August 2021 through the academic year.
"The e-scooter deployment at Virginia Tech collected the largest naturalistic e-scooter data set known to date and quantified the safety risks associated with behavioural, infrastructure, and environmental factors," said Elizabeth White, programs and business manager for VTTI. "This was a very exciting research program to be a part of, and our collaboration with many departments on campus was invaluable to ensuring a safe deployment.
White was the lead researcher of the team that included six other Virginia Tech researchers and other industry experts. The results were recently published in published in the Journal of Safety Research.
Utilizing VTTI's proprietary data acquisition system (DAS), researchers found that infrastructure-related factors, the behaviours of e-scooter riders and other around them, and environmental factors all created risk for e-scooter users. They found loss of control related to infrastructure was the greatest contributor, to all crash- and near-crash events, equating to 47 percent. In total, infrastructure caused 67 percent of incidents, followed by the presence of other road users at 19 percent and rider behaviour at 14 percent.
Transitions from surfaces, such as moving from gravel or dirt to grass, proved to be the riskiest. Those riders were almost 60 times more likely to have a crash or near-crash experience. This was supported by data showing that riding off a designated path, or off-road, made users nearly 25 times more likely to experience such issues compared to those who rode on a shared-use path.
During the study, there were no crashes between an e-scooter and a moving vehicle captured. Conflicts with other road users were shown to be more avoidable through evasive manoeuvres when compared to infrastructure-related events. Researchers believe this is likely caused by riders misjudging the terrain or infrastructure or a lack of skill in navigating those obstacles.
VTTI pioneered DAS in the 1990s and it is frequently used by researchers to provide an in-depth look at driver behaviours. These systems allowed rider behaviour, interactions with other road users, and other valuable safety data to be recorded and analysed for various trends. To date, it has been used on everything from e-scooters to semi-trucks. For the e-scooter study, devices did not film the rider, just the riding behavior in order to maintain rider privacy. Riders also were limited to the Blacksburg campus.
To improve safety for riders, the research team recommends all riders engage in an educational outreach program that discusses the significant risks associated with infrastructure, behaviour, and environmental factors. Meanwhile, VTTI and its partners will continue to study ways to improve safety around Blacksburg and beyond.
"We are in continued conversations with campus stakeholders to determine the future of micro-mobility on the Virginia Tech campus," said White.
The project was funded in part by the Safety Through Disruption, a grant from the U.S. Department of Transportation's University Transportation Centers program. The research was conducted in partnership with Ford and Spin.
Ford later sold off Spin.
Elizabeth White, Feng Guo, Shu Han, Mike Mollenhauer, Andrea Broaddus, Ted Sweeney, Sarah Robinson, Adam Novotny, Ralph Buehler.
What factors contribute to e-scooter crashes: A first look using a naturalistic riding approach.
Journal of Safety Research, 2023; 85: 182 DOI:
10.1016/j.jsr.2023.02.002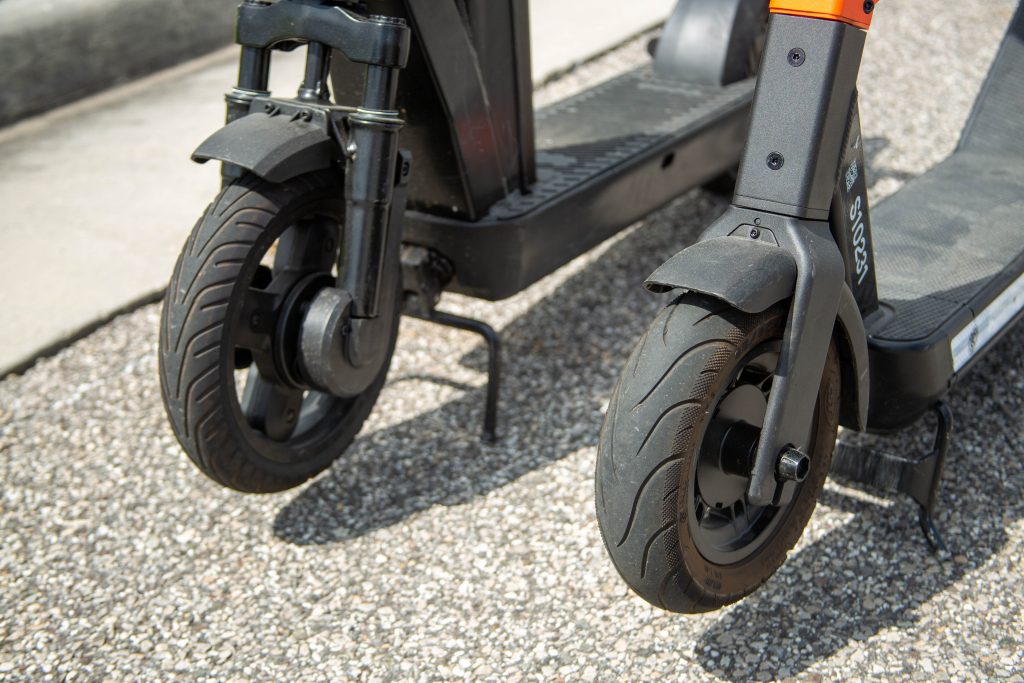 VTTI conducted the first large-scale naturalistic driving study of electric scooter riders. Photo by Jacob Levin for Virginia Tech.

Risk Of Fatal Heart Attack May Double In Heat Wave And High Fine Particulate Pollution Days
The combination of soaring heat and smothering fine particulate pollution may double the risk of heart attack death, according to a new study of more than 202,000 heart attack deaths in China. The study published today in the American Heart Association's flagship journal Circulation.
"Extreme temperature events are becoming more frequent, longer and more intense, and their adverse health effects have drawn growing concern. Another environmental issue worldwide is the presence of fine particulate matter in the air, which may interact synergistically with extreme temperatures to adversely affect cardiovascular health," said senior author Yuewei Liu, M.D., Ph.D., an associate professor of epidemiology in the School of Public Health at Sun Yat-sen University in Guangzhou, China. "However, it remains unknown if and how co-exposure to extreme temperatures and fine particulate pollution might interact to trigger a greater risk of death from heart attack, which is an acute response potentially brought on by an acute scenario and a great public health challenge due to its substantial disease burden worldwide."
To examine the impact of extreme temperatures with and without high levels of fine particulate pollution, the researchers analysed 202,678 heart attack deaths between 2015-2020 that occurred in Jiangsu province, a region with four distinct seasons and a wide range of temperatures and fine particulate pollution levels. The deaths were among older adults with an average age of 77.6 years; 52% were older than age 80; and 52% were male. Particulate exposure on the day of each death and one day before death were included in the analysis.
Extreme temperatures were gauged according to the daily heat index (also referred to as apparent temperature) for an area, which captures the combined effect of both heat and humidity. Both the length and extremeness of heat waves and cold snaps were evaluated. Heart attack deaths, or case days, during these periods were compared with control days on the same day of the week in the same month -- meaning that if a death occurred on a Wednesday, all other Wednesdays in the same month would be considered control days. Particulate levels were considered high on any day with an average level of fine particulate matter above 37.5 micrograms per cubic meter.
"Our findings provide evidence that reducing exposure to both extreme temperatures and fine particulate pollution may be useful to prevent premature deaths from heart attack, especially for women and older adults," Liu said.
Compared with control days, the risk of a fatal heart attack was observed at the following levels:
18% higher during 2-day heat waves with heat indexes at or above the 90th percentile (ranging from 82.6 to 97.9 degrees Fahrenheit), increasing with temperature and duration, and was 74% higher during 4-day heat waves with heat indexes at or above the 97.5th percentile (ranging from 94.8 to 109.4 degrees Fahrenheit). For context, 6,417 (3.2%) of the 202,678 observed deaths from heart attack happened during heat waves with heat indexes at or above the 95th percentile (ranging from 91.2 to 104.7 degrees Fahrenheit) for three or more days.
4% higher during 2-day cold snaps with temperatures at or below the 10th percentile (ranging from 33.3 to 40.5 degrees Fahrenheit), increasing with lower temperatures and duration, and was 12% higher during 3-day cold snaps with temperatures at or below the 2.5th percentile (ranging from 27.0 to 37.2 degrees Fahrenheit). For context, 6,331 (3.1%) of the 202,678 observed deaths from heart attack happened during cold spells with temperatures at or below the 5th percentile (ranging from 30.0 to 38.5 degrees Fahrenheit) for 3 or more days.
Twice as high during 4-day heat waves that had fine particulate pollution above 37.5 micrograms per cubic meter. Days with high levels of fine particulate pollution during cold snaps did not have an equivalent increase in the risk of heart attack death.
Generally higher among women than men during heat waves.
Higher among people ages 80 and older than in younger adults during heat waves, cold snaps or days with high levels of fine particulate pollution.
The mean age of all individuals who died from a heart attack in Jiangsu from 2015-2020, including during non-extreme temperature events, was 77.6 years old; 52.1% of these individuals were over 80 years old.
The researchers estimated that up to 2.8% of heart attack deaths may be attributed to the combination of extreme temperatures and high levels of fine particulate pollution (> 37.5 micrograms per cubic meter), according to WHO targets.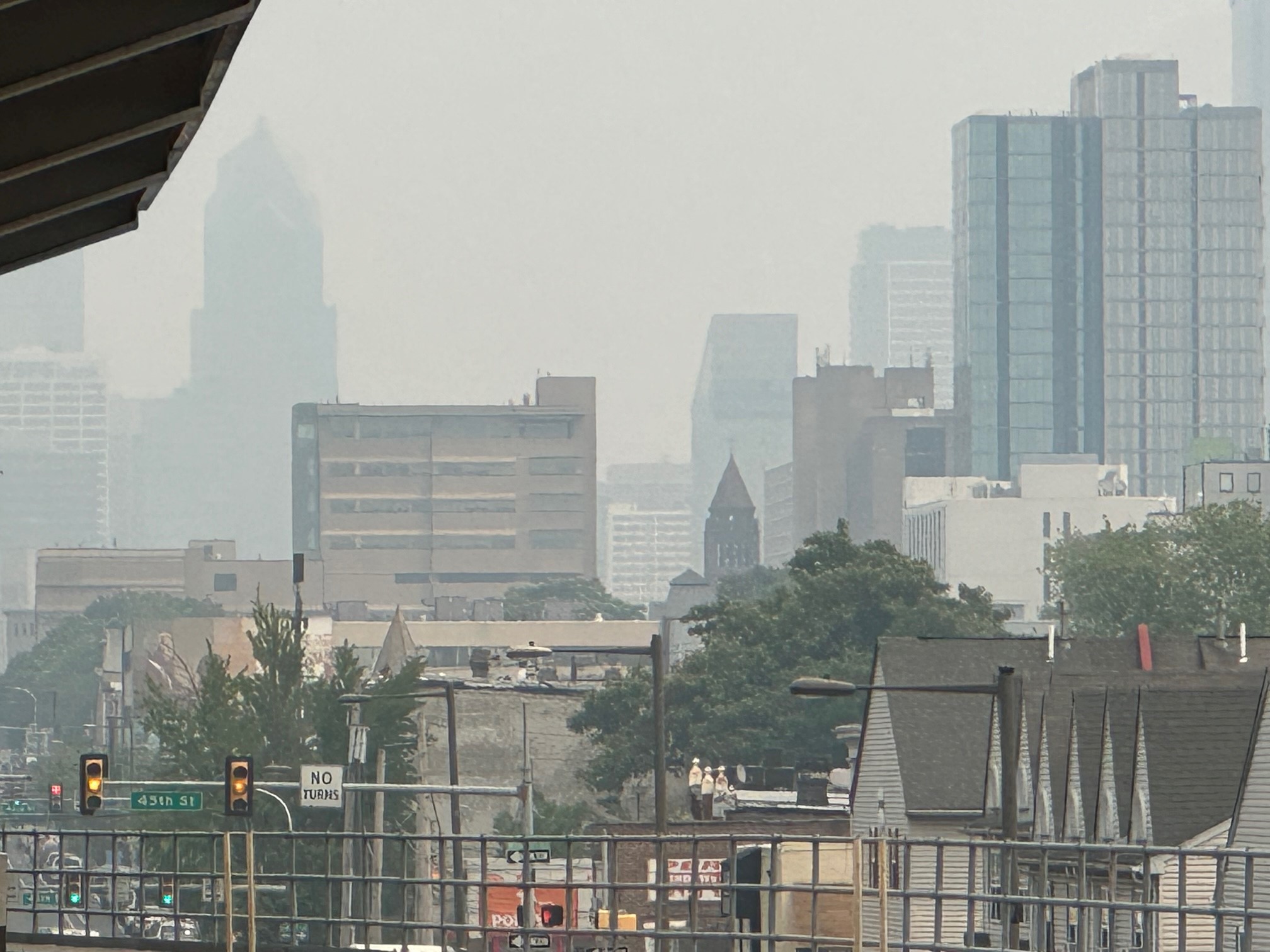 Wildfire hazy sky over Philadelphia - copyright American Heart Association 2023

"Strategies for individuals to avoid negative health effects from extreme temperatures include following weather forecasts, staying inside when temperatures are extreme, using fans and air conditioners during hot weather, dressing appropriately for the weather, proper hydration and installing window blinds to reduce indoor temperatures," said Liu. "Using an air purifier in the house, wearing a mask outdoors, staying clear of busy highways when walking and choosing less-strenuous outdoor activities may also help to reduce exposure to air pollution on days with high levels of fine particulate pollution. To improve public health, it is important to take fine particulate pollution into consideration when providing extreme temperature warnings to the public."
In a 2020 scientific statement and a 2020 policy statement, the American Heart Association details the latest science about air pollution exposure and the individual, industrial and policy measures to reduce the negative impact of poor air quality on cardiovascular health. Reducing exposure to air pollution and reversing the negative impact of poor air quality on cardiovascular health, including heart disease and stroke, is essential to reducing health inequities in Black and Hispanic communities, those that have been historically marginalized and under-resourced, and communities that have the highest levels of exposure to air pollution.
The investigators recommended additional research about the possible interactive effects of extreme weather events and fine particulate pollution on heart attack deaths in areas with different temperature and pollution ranges to confirm their findings. The study did not include adjustments for any adaptive behaviours taken by individuals, such as using air conditioning and staying indoors, when temperatures are extreme or pollution levels are high, which could cause misclassification of individuals' exposure to weather and alter their risk patterns. These results also may not be generalizable to other regions in China or other countries due to potential variations of adaption capacity and temperature distribution.
Background:
Fine particulates are less than 2.5 microns in size and may be inhaled deep into the lungs, where they can irritate the lungs and blood vessels around the heart. Most are associated with fuel combustion, such as particles from car exhaust, factory emissions or wildfires.
Previous research has confirmed that exposure to particulate matter including fine particulates is linked to heart disease, stroke and other health issues.
For context, the World Health Organization's target for average annual exposure to fine particulate pollution level is no more than 5 micrograms per cubic meter and no more than 15 micrograms per cubic meter for more than 3-4 days per year.
In this study, heat waves were defined as periods at or above the 90th, 92.5th, 95th and 97.5th percentiles of daily heat indexes (ranging from 82.6 to 109.4 degrees Fahrenheit across Jiangsu province, China) for at least 2, 3 or 4 consecutive days.
Cold spells were defined as periods at or below the 10th, 7.5th, 5th, 2.5th percentiles of daily heat indexes (ranging from 27 to 40.5 degrees Fahrenheit) for at least 2, 3 or 4 consecutive days.
Ruijun Xu, Suli Huang, Chunxiang Shi, Rui Wang, Tingting Liu, Yingxin Li, Yi Zheng, Ziquan Lv, Jing Wei, Hong Sun, Yuewei Liu. Extreme Temperature Events, Fine Particulate Matter, and Myocardial Infarction Mortality. Circulation, 2023; 148 (4): 312 DOI:
10.1161/CIRCULATIONAHA.122.063504
Disclaimer: These articles are not intended to provide medical advice, diagnosis or treatment. Views expressed here do not necessarily reflect those of Pittwater Online News or its staff.