inbox and environment news: Issue 569
January 29 - February 4 2023: Issue 569
Avian Flu Could Decimate Australian Black Swans
The unique genetics of the Australian black swan leaves the species vulnerable to viral illnesses such as avian flu, University of Queensland research has revealed.

The UQ-led study has generated a first-ever genome of the black swan which revealed the species lacks some immune genes which help other wild waterfowl combat infectious diseases.
Associate Professor Kirsty Short from UQ's School of Chemistry and Molecular Biosciences said the geographic isolation of Australia's black swans has meant limited exposure to pathogens commonly found in other parts of the world leading to reduced immune diversity.
"Unlike Mallard ducks for example, black swans are extremely sensitive highly pathogenic avian influenza -- HPAI which is often referred to as bird flu -- and can die from it within three days," Dr Short said.
"Our data suggests that the immune system of the black swan is such that, should any avian viral infection become established in its native habitat, their survival would be in peril.
"We currently don't have HPAI in Australia, but it has spread from Asia to North America, Europe, North Africa and South America.
"When it was introduced to new locations, such as Chile and Peru, thousands of wild seabirds perished.
"The risk to one of Australia's most unique and beautiful birds is very real, and we need to be prepared if we hope to protect it."
With the knowledge from the UQ study, Dr Short said researchers and conservationists hope to be able to better protect not only the black swan, but also other susceptible species across the globe.
"We want to increase awareness about how vulnerable Australia's bird species are to avian influenza and the highly precarious situation they are in," Dr Short said.
This research was funded by the Australian Department of Agriculture and Water Resources and an Australian Research Council Discovery Early Career Researcher Award and was in collaboration with the Vertebrate Genomes Project (VGP).
Anjana C. Karawita, Yuanyuan Cheng, Keng Yih Chew, Arjun Challagulla, Robert Kraus, Ralf C. Mueller, Marcus Z. W. Tong, Katina D. Hulme, Helle Bielefeldt-Ohmann, Lauren E. Steele, Melanie Wu, Julian Sng, Ellesandra Noye, Timothy J. Bruxner, Gough G. Au, Suzanne Lowther, Julie Blommaert, Alexander Suh, Alexander J. McCauley, Parwinder Kaur, Olga Dudchenko, Erez Aiden, Olivier Fedrigo, Giulio Formenti, Jacquelyn Mountcastle, William Chow, Fergal J. Martin, Denye N. Ogeh, Françoise Thiaud-Nissen, Kerstin Howe, Alan Tracey, Jacqueline Smith, Richard I. Kuo, Marilyn B. Renfree, Takashi Kimura, Yoshihiro Sakoda, Mathew McDougall, Hamish G. Spencer, Michael Pyne, Conny Tolf, Jonas Waldenström, Erich D. Jarvis, Michelle L. Baker, David W. Burt, Kirsty R. Short.
The swan genome and transcriptome, it is not all black and white.
Genome Biology, 2023; 24 (1) DOI:
10.1186/s13059-022-02838-0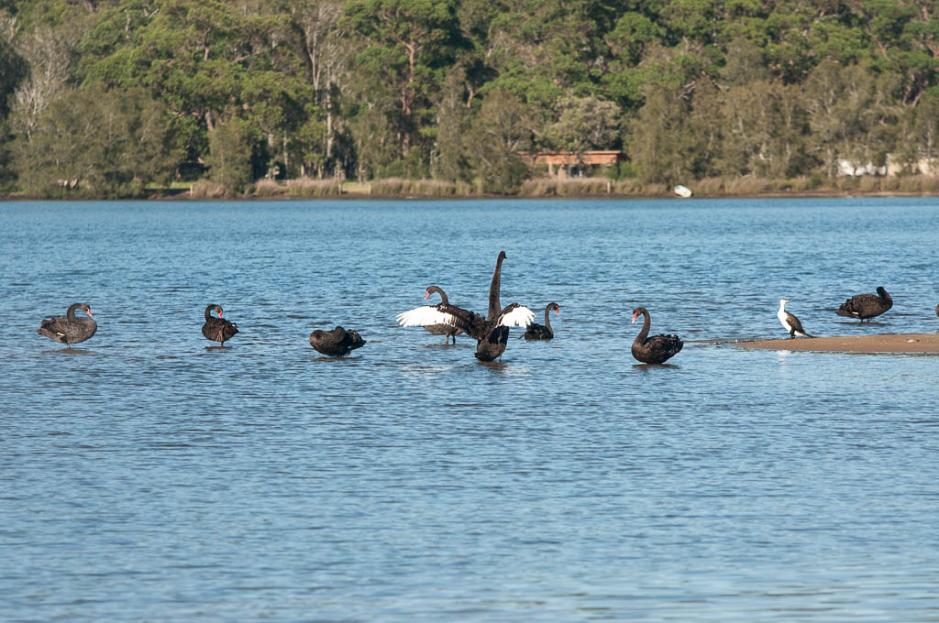 Black Swans on Narrabeen Lagoon - Photo by Michael Mannington OAM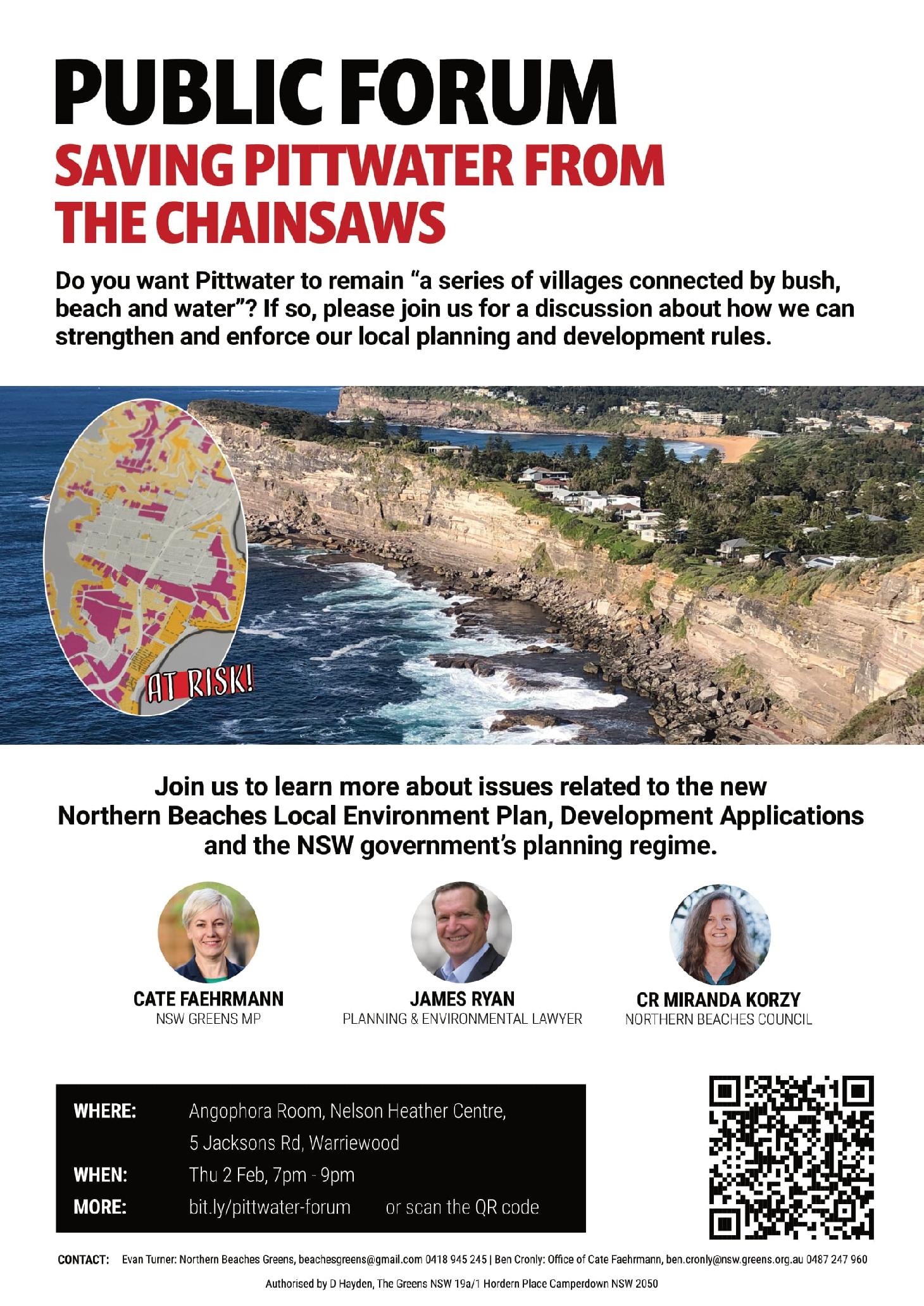 Prune Viburnum Hedge Agapanthus Flowers To Prevent Spread Into Bush Reserves
PNHA: January 11, 2023
Now is the time to prune the berries off the Viburnum hedge and dehead those old Agapanthus flowers. Put these prunings into your green waste bin. Both are now weeds of bushland as their seeds travel.
Photos: Pittwater Natural Heritage Association (PNHA)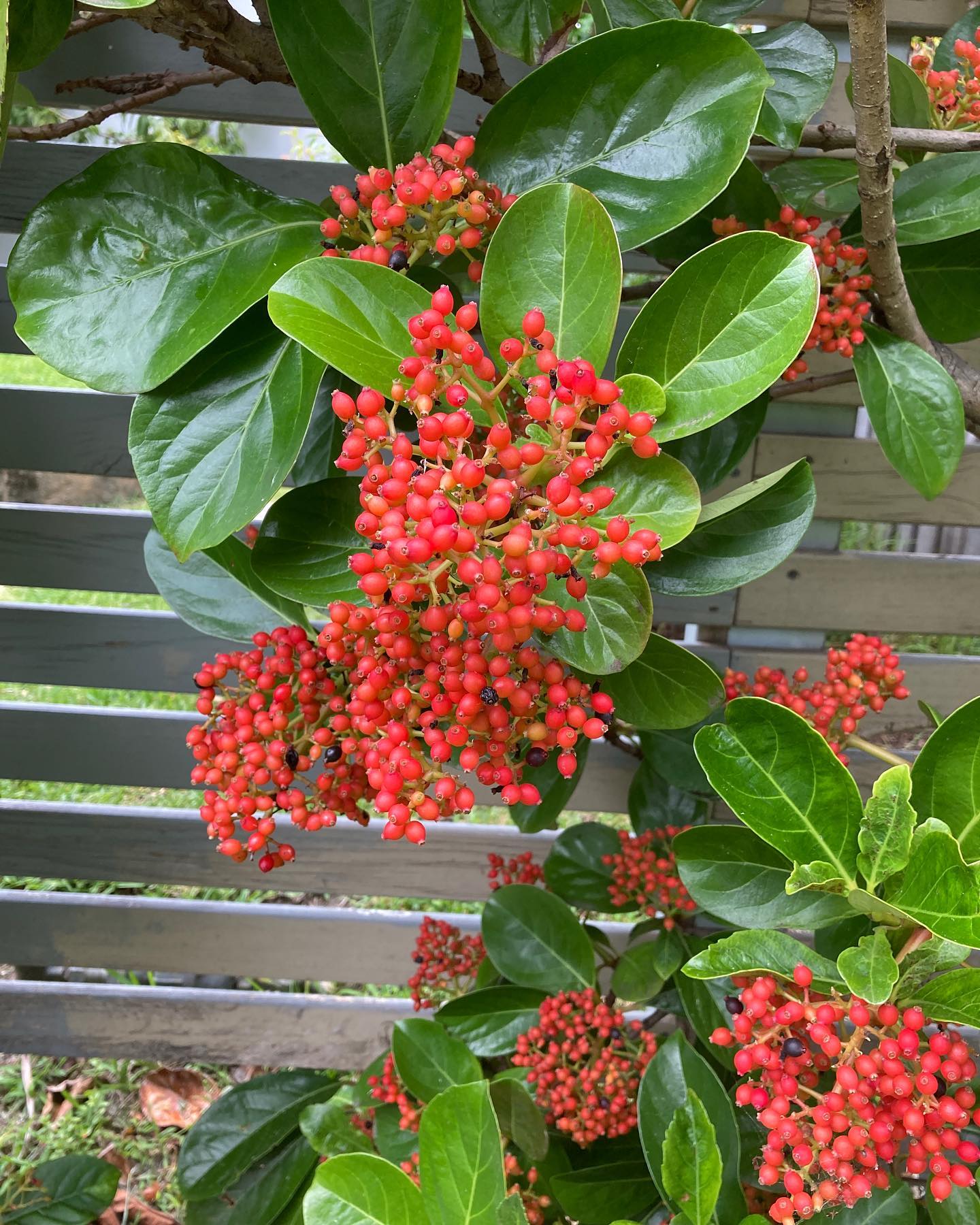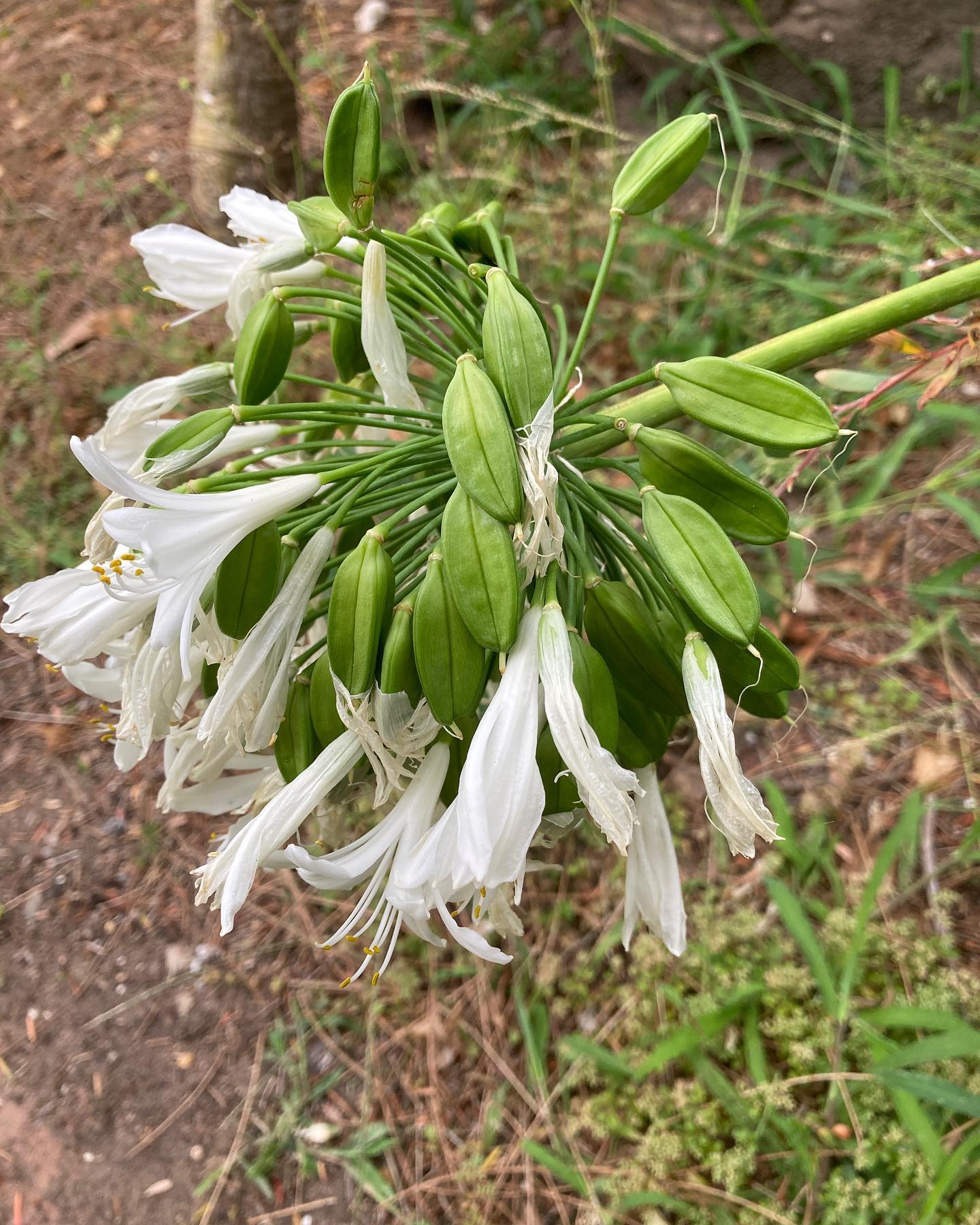 Sydney Wildlife (Sydney Metropolitan Wildlife Services): Rescue Care Course - February 2023
Our next course starts on the 4th of February. It runs for 3 weeks in a self-paced format online and then a 1 day practical session at the end on the 26th February. Both sessions must be passed to join Sydney Wildlife Rescue and rescue and care for our native wildlife.
Visit the sign on page for full details: https://smws.wildapricot.org/RCC-Trainee-Application-Form
The cost of the course is $120 and you will receive membership, manuals and equipment to help you. All new members are fully supported with a mentor when they join. Join us and make a difference to the wildlife in your area.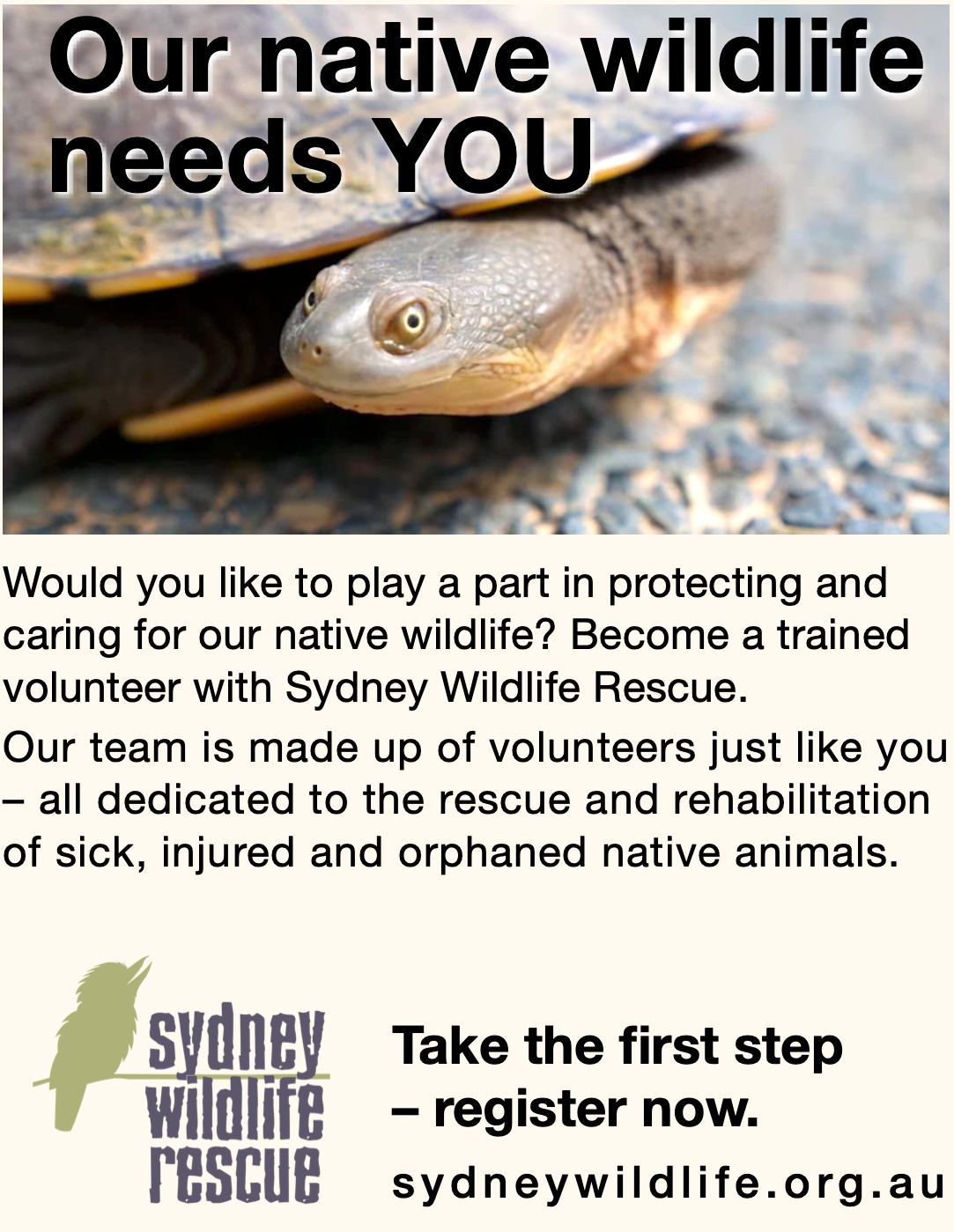 New Marine Wildlife Rescue Group Launched On The Central Coast
A new wildlife group was launched on the Central Coast on Saturday, December 10.
Marine Wildlife Rescue Central Coast (MWRCC) had its official launch at The Entrance Boat Shed at 10am.
The group comprises current and former members of ASTR, ORRCA, Sea Shepherd, Greenpeace, WIRES and Wildlife ARC, as well as vets, academics, and people from all walks of life.
Well known marine wildlife advocate and activist Cathy Gilmore is spearheading the organisation.
"We believe that it is time the Central Coast looked after its own marine wildlife, and not be under the control or directed by groups that aren't based locally," Gilmore said.
"We have the local knowledge and are set up to respond and help injured animals more quickly.
"This also means that donations and money fundraised will go directly into helping our local marine creatures, and not get tied up elsewhere in the state."
The organisation plans to have rehabilitation facilities and rescue kits placed in strategic locations around the region.
MWRCC will also be in touch with Indigenous groups to learn the traditional importance of the local marine environment and its inhabitants.
"We want to work with these groups and share knowledge between us," Gilmore said.
"This is an opportunity to help save and protect our local marine wildlife, so if you have passion and commitment, then you are more than welcome to join us."
Marine Wildlife Rescue Central Coast has a Facebook page where you may contact members. Visit: https://www.facebook.com/profile.php?id=100076317431064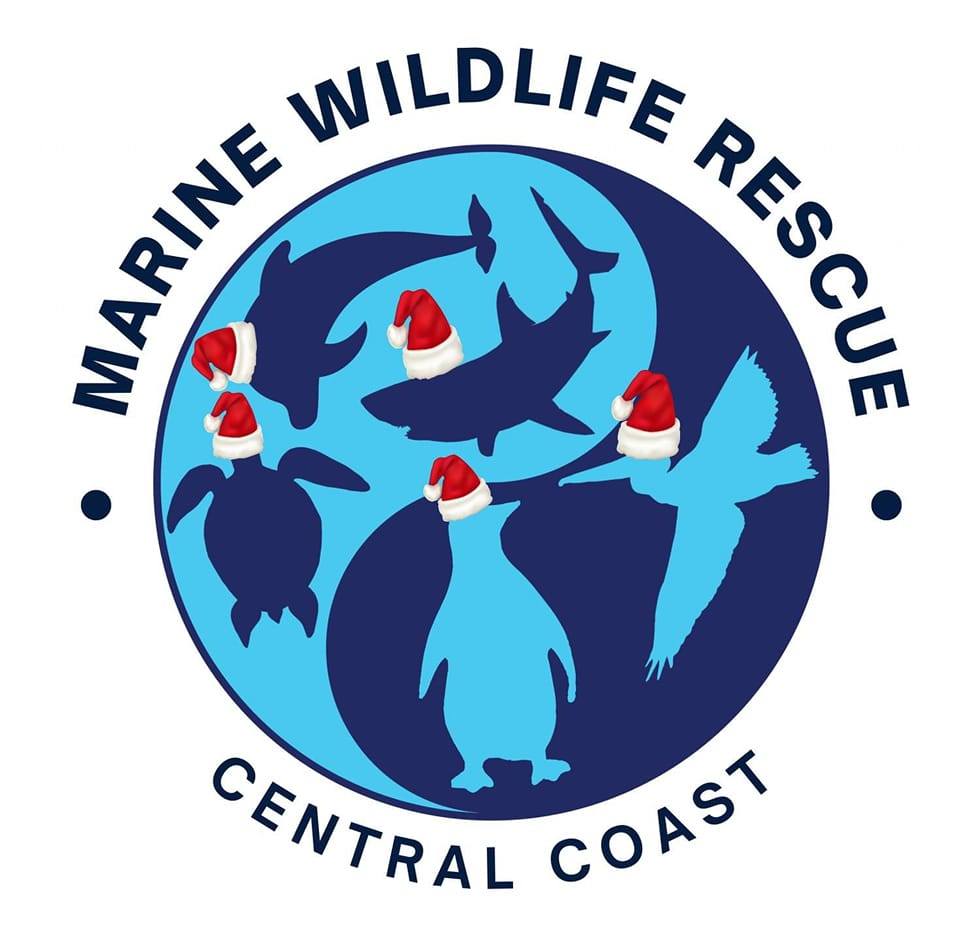 Watch Out - Shorebirds About
Summer is here so watch your step because beach-nesting and estuary-nesting birds have started setting up home on our shores.
Did you know that Careel Bay and other spots throughout our area are part of the East Asian-Australasian Flyway Partnership (EAAFP)?
This flyway, and all of the stopping points along its way, are vital to ensure the survival of these Spring and Summer visitors. This is where they rest and feed on their journeys. For example, did you know that the bar-tailed godwit flies for 239 hours for 8,108 miles from Alaska to Australia?
Not only that, Shorebirds such as endangered oystercatchers and little terns lay their eggs in shallow scraped-out nests in the sand, NSW National Parks and Wildlife Service (NPWS) Threatened Species officer Ms Katherine Howard has said.
Even our regular residents such as seagulls are currently nesting to bear young.
What can you do to help them?
Known nest sites may be indicated by fencing or signs. The whole community can help protect shorebirds by keeping out of nesting areas marked by signs or fences and only taking your dog to designated dog offleash area.
Just remember WE are visitors to these areas. These birds LIVE there. This is their home.
Four simple steps to help keep beach-nesting birds safe:
1. Look out for bird nesting signs or fenced-off nesting areas on the beach, stay well clear of these areas and give the parent birds plenty of space.
2. Walk your dogs in designated dog-friendly areas only and always keep them on a leash over summer.
3. Stay out of nesting areas and follow all local rules.
4. Chicks are mobile and don't necessarily stay within fenced nesting areas. When you're near a nesting area, stick to the wet sand to avoid accidentally stepping on a chick.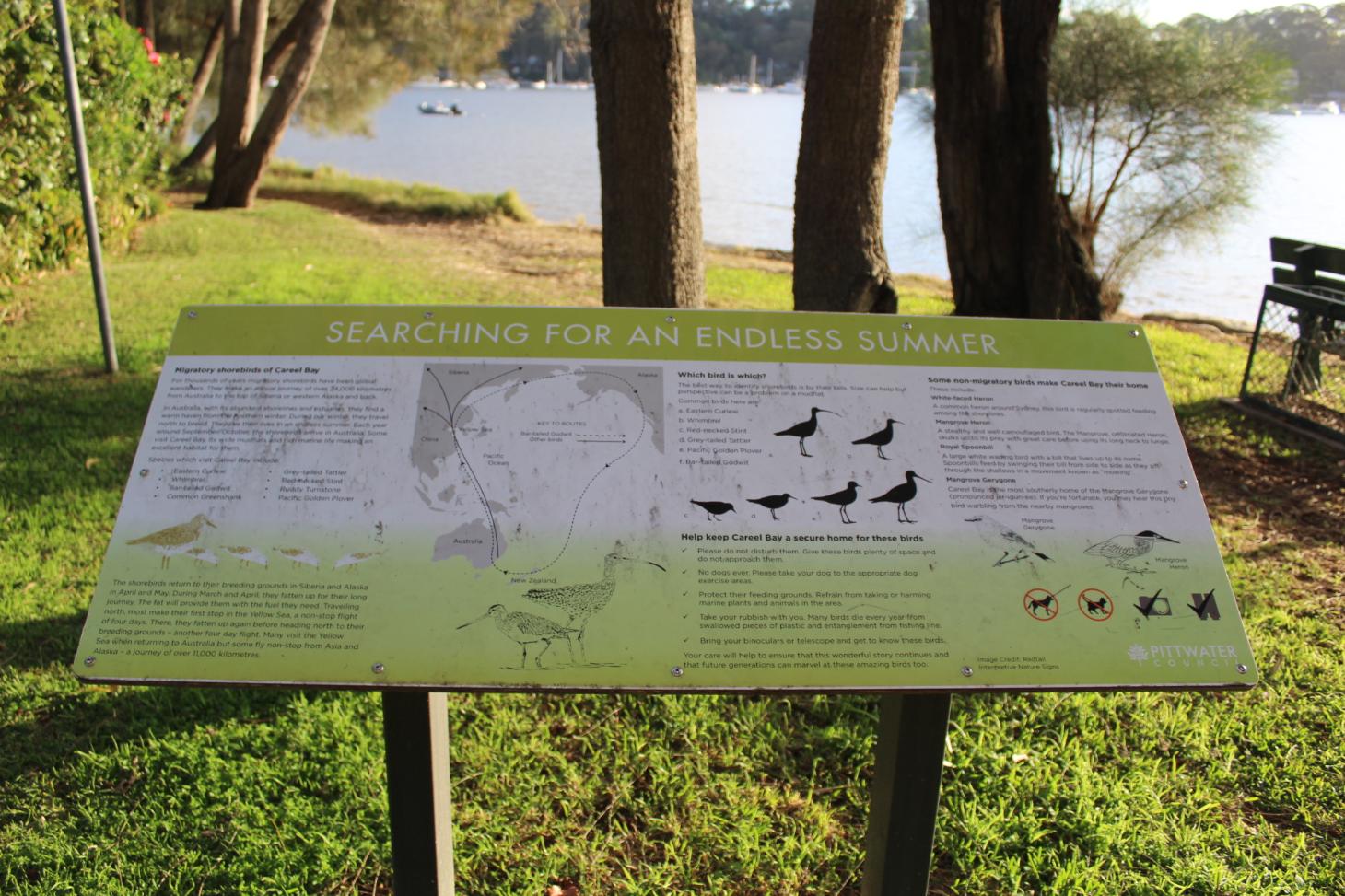 Possums In Your Roof?: Do The Right Thing
Possums in your roof? Please do the right thing
On the weekend, one of our volunteers noticed a driver pull up, get out of their vehicle, open the boot, remove a trap and attempt to dump a possum on a bush track. Fortunately, our member intervened and saved the beautiful female brushtail and the baby in her pouch from certain death.
It is illegal to relocate a trapped possum more than 150 metres from the point of capture and substantial penalties apply. Urbanised possums are highly territorial and do not fare well in unfamiliar bushland. In fact, they may starve to death or be taken by predators.
While Sydney Wildlife Rescue does not provide a service to remove possums from your roof, we do offer this advice:
✅ Call us on (02) 9413 4300 and we will refer you to a reliable and trusted licenced contractor in the Sydney metropolitan area. For a small fee they will remove the possum, seal the entry to your roof and provide a suitable home for the possum - a box for a brushtail or drey for a ringtail.
✅ Do-it-yourself by following this advice from the Department of Planning and Environment:
❌ Do not under any circumstances relocate a possum more than 150 metres from the capture site.
Thank you for caring and doing the right thing.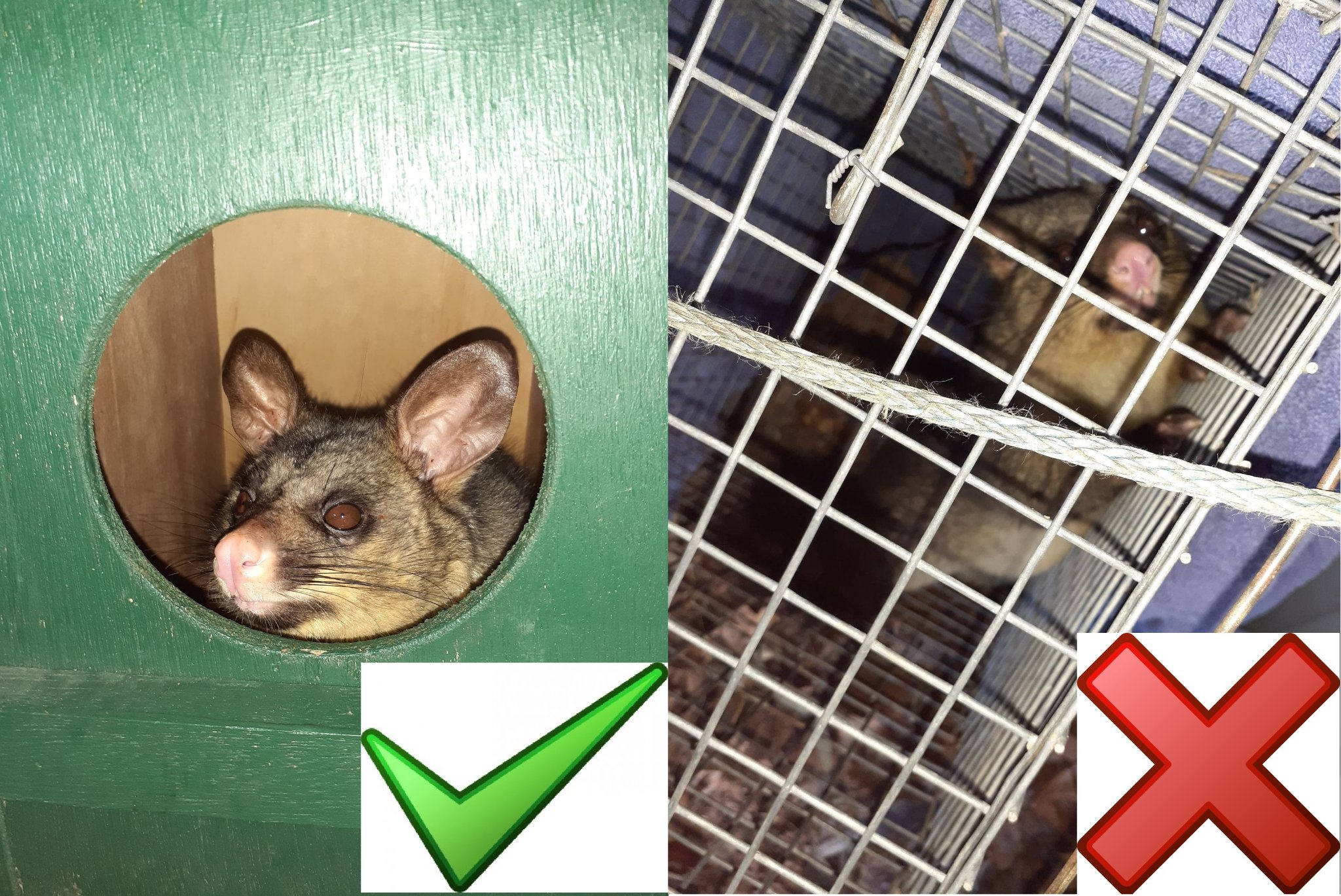 Sydney Wildlife photos
Aviaries + Possum Release Sites Needed
Pittwater Online News has interviewed
Lynette Millett OAM
(WIRES Northern Beaches Branch)
needs more bird cages of all sizes for keeping the current huge amount of baby wildlife in care safe or 'homed' while they are healed/allowed to grow bigger to the point where they may be released back into their own home.
If you have an aviary or large bird cage you are getting rid of or don't need anymore, please email via the link provided above.
There is also a pressing need for release sites for brushtail possums - a species that is very territorial and where release into a site already lived in by one possum can result in serious problems and injury.
If you have a decent backyard and can help out, Lyn and husband Dave can supply you with a simple drey for a nest and food for their first weeks of adjustment.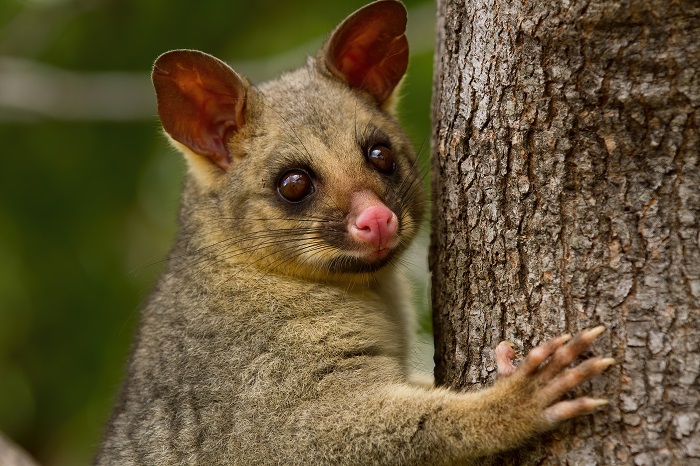 Bushcare In Pittwater
For further information or to confirm the meeting details for below groups, please contact Council's Bushcare Officer on 9970 1367 or visit Council's bushcare webpage to find out how you can get involved.
BUSHCARE SCHEDULES
Where we work Which day What time
Avalon
Angophora Reserve 3rd Sunday 8:30 - 11:30am
Avalon Dunes 1st Sunday 8:30 - 11:30am
Avalon Golf Course 2nd Wednesday 3 - 5:30pm
Careel Creek 4th Saturday 8:30 - 11:30am
Toongari Reserve 3rd Saturday 9 - 12noon (8 - 11am in summer)
Bangalley Headland 2nd Sunday 9 to 12noon
Bayview
Winnererremy Bay 4th Sunday 9 to 12noon
Bilgola
North Bilgola Beach 3rd Monday 9 - 12noon
Algona Reserve 1st Saturday 9 - 12noon
Plateau Park 1st Friday 8:30 - 11:30am
Church Point
Browns Bay Reserve 1st Tuesday 9 - 12noon
McCarrs Creek Reserve Contact Bushcare Officer To be confirmed
Clareville
Old Wharf Reserve 3rd Saturday 8 - 11am
Elanora
Kundibah Reserve 4th Sunday 8:30 - 11:30am
Mona Vale
Mona Vale Beach Basin 1st Saturday 8 - 11am
Mona Vale Dunes 2nd Saturday +3rd Thursday 8:30 - 11:30am
Newport
Bungan Beach 4th Sunday 9 - 12noon
Crescent Reserve 3rd Sunday 9 - 12noon
North Newport Beach 4th Saturday 8:30 - 11:30am
Porter Reserve 2nd Saturday 8 - 11am
North Narrabeen
Irrawong Reserve 2nd Saturday 2 - 5pm
Palm Beach
North Palm Beach Dunes 3rd Saturday 9 - 12noon
Scotland Island
Catherine Park 2nd Sunday 10 - 12:30pm
Elizabeth Park 1st Saturday 9 - 12noon
Pathilda Reserve 3rd Saturday 9 - 12noon
Warriewood
Warriewood Wetlands 1st Sunday 8:30 - 11:30am
Whale Beach
Norma Park 1st Friday 9 - 12noon
Western Foreshores
Coopers Point, Elvina Bay 2nd Sunday 10 - 1pm
Rocky Point, Elvina Bay 1st Monday 9 - 12noon
Friends Of Narrabeen Lagoon Catchment Activities

Bush Regeneration - Narrabeen Lagoon Catchment
This is a wonderful way to become connected to nature and contribute to the health of the environment. Over the weeks and months you can see positive changes as you give native species a better chance to thrive. Wildlife appreciate the improvement in their habitat.
Belrose area - Thursday mornings
Belrose area - Weekend mornings by arrangement
Contact: Phone or text Conny Harris on 0432 643 295
Wheeler Creek - Wednesday mornings 9-11am
Contact: Phone or text Judith Bennett on 0402 974 105
Gardens And Environment Groups And Organisations In Pittwater
Environment Law Fails To Protect Threatened Species In Australia
January 23, 2023
Federal environmental laws are failing to mitigate against Australia's extinction crisis, according to University of Queensland research. UQ PhD candidate Natalya Maitz led a collaborative project which analysed potential habitat loss in Queensland and New South Wales and found the Environment Protection and Biodiversity Conservation 1999 (EPBC) Act is not protecting threatened species.
"The system designed to classify development projects according to their environmental impact is more or less worthless," Ms Maitz said.
"There's no statistically significant difference between the amount of threatened habitat destroyed under projects deemed 'significant' or 'not significant' by the national biodiversity regulator."
Under the EPBC Act, individuals or organisations looking to commence projects with a potentially 'significant impact' on protected species must seek further federal review and approval.
Developments deemed unlikely to have a significant impact don't require further commonwealth approval.
"But as the law is currently applied, significant impact projects are clearing just as much species habitat as projects considered low risk," Ms Maitz said.
"If the legislation were effectively protecting threatened habitats, we would expect less environmentally sensitive habitat cleared under the projects classified as unlikely to have a big impact."
The research examined vegetation cleared for projects in areas which provided habitat for threatened species, migratory species and threatened ecological communities in Queensland and New South Wales -- a global deforestation hotspot.
Co-author, Dr Martin Taylor, said that the regulator's 'significant' classification appeared to have no consistent, quantitative basis in decision-making by the regulator.
"Neither the Act itself, nor the regulator, have been able to provide clear, scientifically robust thresholds for what constitutes a significant impact, such as x hectares of habitat for species y destroyed," Dr Taylor said.
"Numerous species have lost a majority of their referred habitat to projects deemed 'non-significant'.
"For example, the tiger quoll lost 82 per cent of its total referred habitat to projects considered unlikely to have a significant impact, while the grey-headed flying-fox lost 72 per cent.
"These species are well on their way to extinction, and the government will not achieve its zero extinctions goal unless these threats are stopped."
Dr Taylor said the research highlights what appears to be inconsistencies in the referral decision-making process, a concern raised in the 2020 Independent Review of the EPBC Act by Graeme Samuel.
"These findings emphasise the importance of considering cumulative impacts and the need to develop scientifically robust thresholds that are applied rigorously and consistently -- factors that need to be considered when drafting the upcoming reforms in order to give Australia's irreplaceable biodiversity a fighting chance," Dr Taylor said.
The Australian Government announced that major reforms will be made to the legislation.
Natalya M. Maitz, Martin F. J. Taylor, Michelle S. Ward, Hugh P. Possingham. Assessing the impact of referred actions on protected matters under Australia's national environmental legislation. Conservation Science and Practice, 2022; 5 (1) DOI: 10.1111/csp2.12860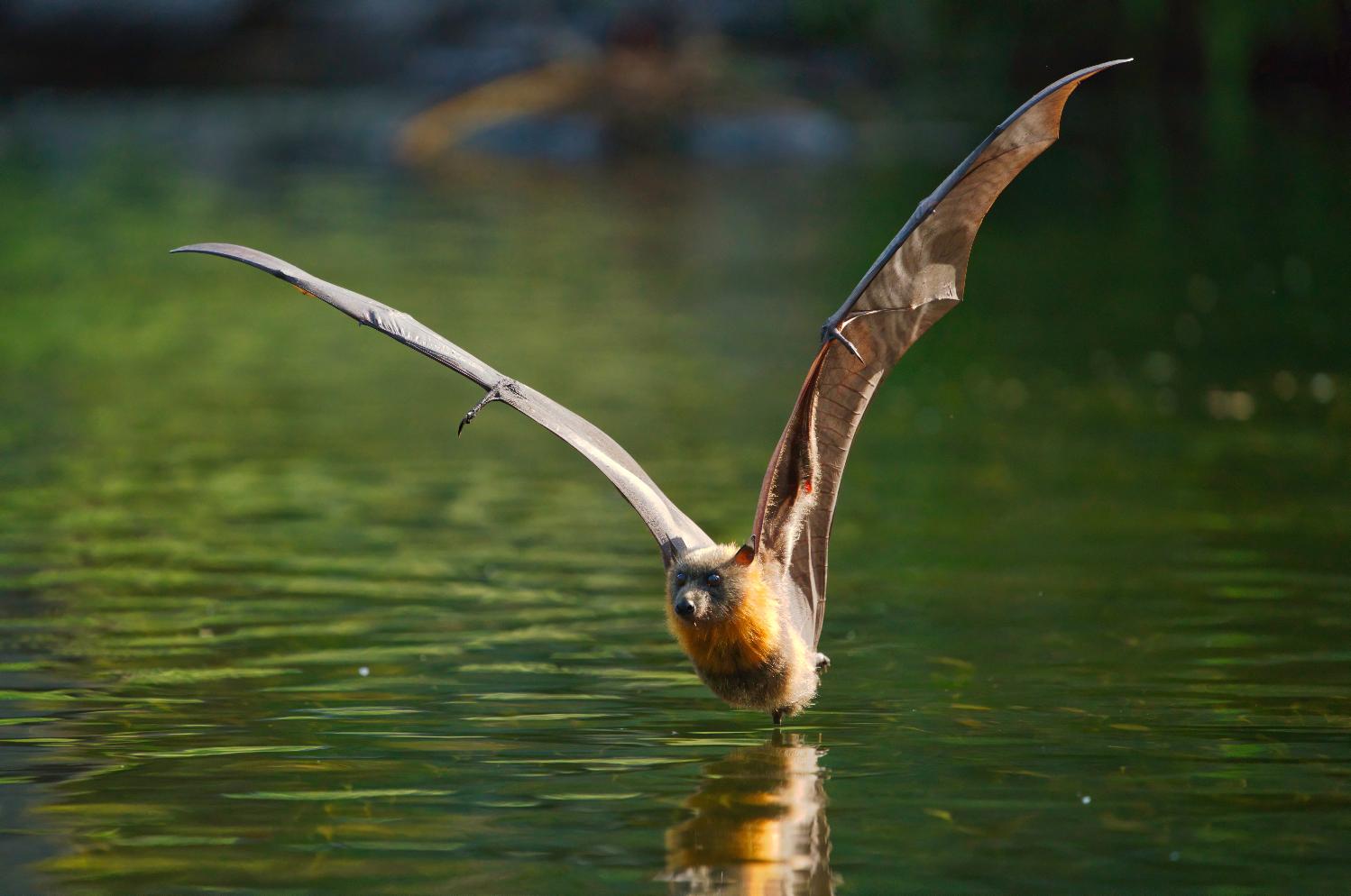 Grey-headed flying fox skimming water - photo by Andrew Mercer
New Shorebirds WingThing For Youngsters Available To Download
A Shorebirds WingThing educational brochure for kids (A5) helps children learn about shorebirds, their life and journey. The 2021 revised brochure version was published in February 2021 and is available now. You can download a file copy here.
If you would like a free print copy of this brochure, please send a self-addressed envelope with A$1.10 postage (or larger if you would like it unfolded) affixed to: BirdLife Australia, Shorebird WingThing Request, 2-05Shorebird WingThing/60 Leicester St, Carlton VIC 3053.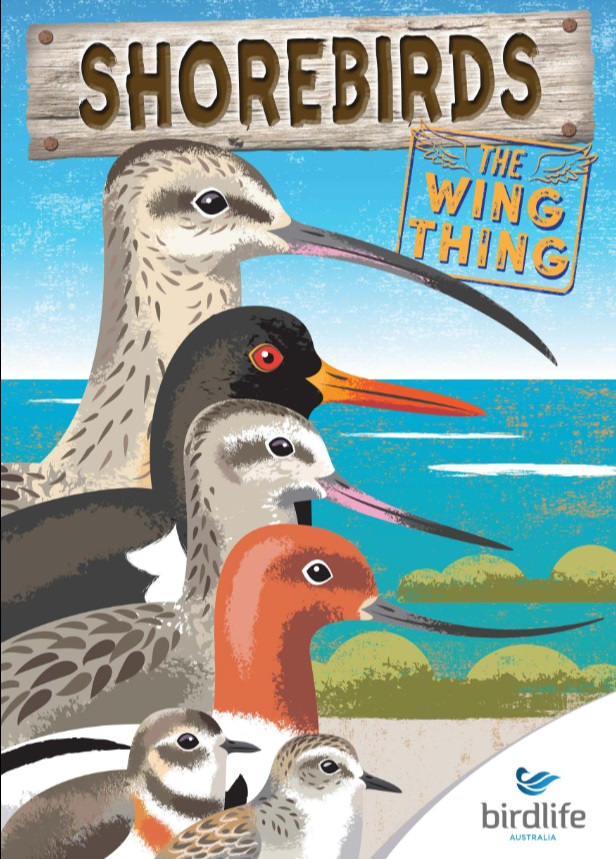 Shorebird Identification Booklet
The Migratory Shorebird Program has just released the third edition of its hugely popular Shorebird Identification Booklet. The team has thoroughly revised and updated this pocket-sized companion for all shorebird counters and interested birders, with lots of useful information on our most common shorebirds, key identification features, sighting distribution maps and short articles on some of BirdLife's shorebird activities.
The booklet can be downloaded here in PDF file format: http://www.birdlife.org.au/documents/Shorebird_ID_Booklet_V3.pdf
Paper copies can be ordered as well, see http://www.birdlife.org.au/projects/shorebirds-2020/counter-resources for details.
Download BirdLife Australia's children's education kit to help them learn more about our wading birdlife
Shorebirds are a group of wading birds that can be found feeding on swamps, tidal mudflats, estuaries, beaches and open country. For many people, shorebirds are just those brown birds feeding a long way out on the mud but they are actually a remarkably diverse collection of birds including stilts, sandpipers, snipe, curlews, godwits, plovers and oystercatchers. Each species is superbly adapted to suit its preferred habitat. The Red-necked Stint is as small as a sparrow, with relatively short legs and bill that it pecks food from the surface of the mud with, whereas the Eastern Curlew is over two feet long with a exceptionally long legs and a massively curved beak that it thrusts deep down into the mud to pull out crabs, worms and other creatures hidden below the surface.
Some shorebirds are fairly drab in plumage, especially when they are visiting Australia in their non-breeding season, but when they migrate to their Arctic nesting grounds, they develop a vibrant flush of bright colours to attract a mate. We have 37 types of shorebirds that annually migrate to Australia on some of the most lengthy and arduous journeys in the animal kingdom, but there are also 18 shorebirds that call Australia home all year round.
What all our shorebirds have in common—be they large or small, seasoned traveller or homebody, brightly coloured or in muted tones—is that each species needs adequate safe areas where they can successfully feed and breed.
The National Shorebird Monitoring Program is managed and supported by BirdLife Australia.

This project is supported by Glenelg Hopkins Catchment Management Authority and Hunter Local Land Services through funding from the Australian Government's National Landcare Program. Funding from Helen Macpherson Smith Trust and Port Phillip Bay Fund is acknowledged.
The National Shorebird Monitoring Program is made possible with the help of over 1,600 volunteers working in coastal and inland habitats all over Australia.
The National Shorebird Monitoring program (started as the Shorebirds 2020 project initiated to re-invigorate monitoring around Australia) is raising awareness of how incredible shorebirds are, and actively engaging the community to participate in gathering information needed to conserve shorebirds.
In the short term, the destruction of tidal ecosystems will need to be stopped, and our program is designed to strengthen the case for protecting these important habitats.
In the long term, there will be a need to mitigate against the likely effects of climate change on a species that travels across the entire range of latitudes where impacts are likely.
The identification and protection of critical areas for shorebirds will need to continue in order to guard against the potential threats associated with habitats in close proximity to nearly half the human population.
Here in Australia, the place where these birds grow up and spend most of their lives, continued monitoring is necessary to inform the best management practice to maintain shorebird populations.
BirdLife Australia believe that we can help secure a brighter future for these remarkable birds by educating stakeholders, gathering information on how and why shorebird populations are changing, and working to grow the community of people who care about shorebirds.

To find out more visit: http://www.birdlife.org.au/projects/shorebirds-2020/shorebirds-2020-program
Aussie Bread Tags Collection Points
Collecting bread tags enables us to provide wheelchairs that change the life of disabled people in need, as well as keeping the tags out of landfill to help to preserve the environment.
Bread Tags for Wheelchairs was started in South Africa in 2006 by Mary Honeybun. It is a community program where individuals and organisations collect bread tags, which are sold to recyclers. The money raised pays for wheelchairs for the less fortunate which are purchased through a local pharmacy. Currently about 500kg of bread tags are collected a month in South Africa, funding 2-3 wheelchairs.
We have been collecting bread tags nationally in Australia since September 2018 and now have more than 100 collection points across the country. In February 2019 we started local recycling through Transmutation - Reduce, Reuse and Recycle in Robe, SA, where our tags are recycled into products such as door knobs and bowls. Tags from some states are still sent to South Africa where a plastics company called Zibo recycles them into seedling trays.
These humble bits of polystyrene can make a real difference so get your friends, family, school, workplace and church involved. Ask school tuck shops and boarding school kitchens, child care centres, aged care facilities, hospitals, cafes and fast food outlets to collect for you - they get through a lot of bread!
All the information and signage for collecting or setting up a public collection point is
on our website
.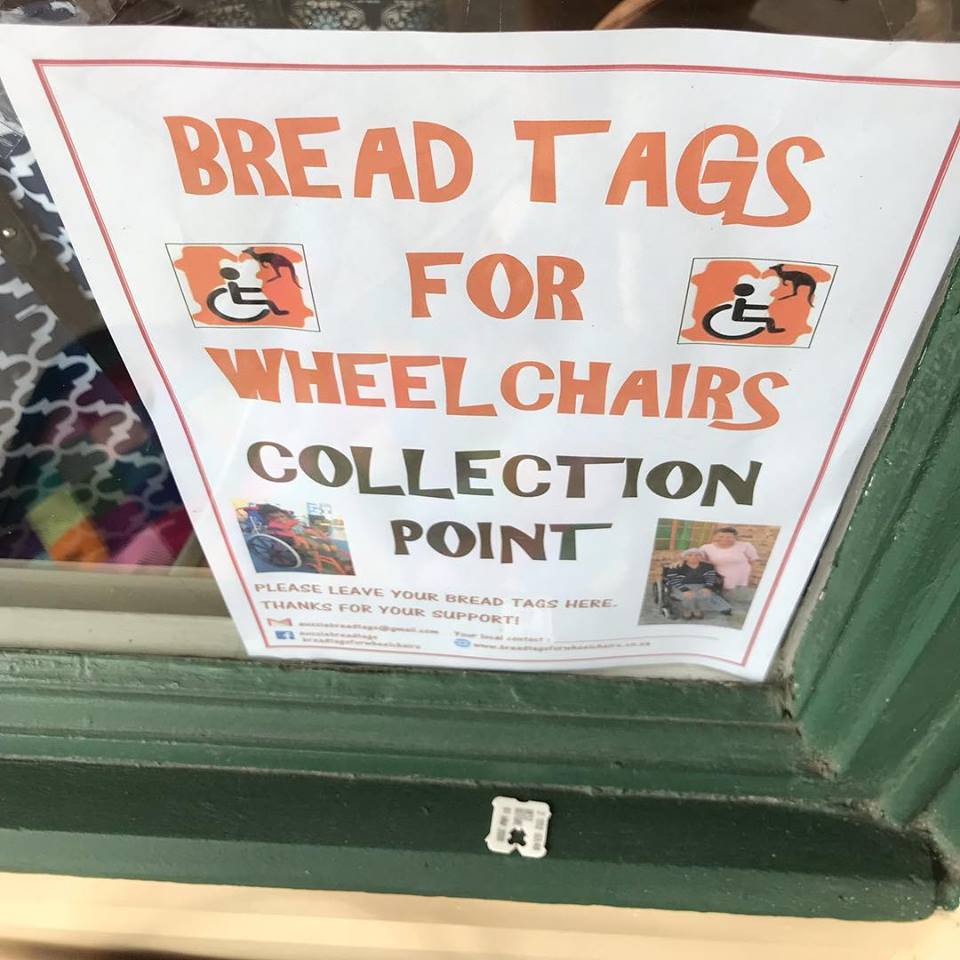 RACGP Cautions Medicare Reforms Must Support GP Stewardship Of Patient Care
The Royal Australian College of General Practitioners (RACGP) is warning that any Medicare reforms must support GP stewardship of patient care, which is proven to improve patient health and wellbeing.
It comes following reports that the Albanese Government is devising a plan to open delivery of primary care to other health professionals, with a new funding model that funds nurses and allied health professionals working in teams delivering complex care.
The largest representative body for GPs, the RACGP has today announced a revised plan for governments to address the current health crisis, with action now to stem the bleeding and long-term reform that ensures the future of GP care for all Australians.
This includes:
i

mproving access to care

by tripling bulk billing incentives, increasing Medicare rebates for longer, complex consultations by 20%, funding enhanced primary care services for people over 65, with mental health conditions and disability, and funding patients to see their GP after an unplanned hospital visit.

boosting the GP workforce

by fast-tracking entry for international doctors, re-instating the subsidy for their training, supporting junior doctors to intern in general practice, and introducing payroll tax exemption for independent tenant GPs to prevent more practices closing.

Long-term reforms

based on the RACGP Vision to build the role of GPs as the stewards of patient care in multidisciplinary teams, with serious investment to improve the health of Australians and reduce spending on expensive hospital care.
RACGP President Dr Nicole Higgins said GP stewardship of patient care in the community needs to be central to any long-term reforms.
"While it's great that our nation's leaders recognise the need for reform, I am concerned the government's proposed new model to overhaul Medicare will not go far enough to improve the situation for patients and may make matters worse.
"The problem is decades of neglect and underfunding has made is harder and more expensive to see a GP, and this has caused the crisis in our hospital system, with wait times blowing out and ambulances ramping.
"We need short-term action now to stem the bleeding and improve access to care, particularly for those most in need.
"Australia also needs long-term reforms that build the role of GPs as the stewards of patient care in multidisciplinary teams, because one person needs to be responsible for managing a patient's care and GPs are best placed to do this.
"We have seen other counties such as the United Kingdom try to address GP shortages by broadening delivery of primary care to other health professionals - this approach failed to meaningfully improve patient health and wellbeing. Instead, it further fragmented the health system, which leads to worse health outcomes, inefficiencies and wastage.
"GPs are best placed to manage patient care because we have the required training and expertise in generalist care and diagnostics. The evidence shows seeing the same GP over time, also known as 'continuity of care', leads to fewer hospital visits, lower mortality, and reduced costs to the health budget.
"So, we need GPs working hand in glove with allied health professionals, pharmacists, and practice nurses, and they should be supported within general practice, with GPs working as the stewards of patient care.
"We need to get any long-term reform right, band-aid solutions won't work. That means serious investment in general practice care and building the role of GPs as the stewards of patient care in multidisciplinary teams. All the evidence shows that this will improve the health of Australians and reduce spending on expensive hospital care, it just makes sense."
The RACGP President urged governments to act now to stem the bleeding.
"Long-term reforms will take time, but we have a health crisis on our hands that demands immediate action," she said.
"Funding has been stripped from general practice care by successive governments over decades, while the need for care has been skyrocketing due to Australia's ageing population, rising chronic conditions, and mental health concerns.
"As a result, we are seeing GP clinics forced to close, people are struggling to access a GP, hospitals are overstretched, and this is leading to worsening health outcomes for all.
"There are simple measures government can implement quickly to improve access to care, particularly for those most in need, including tripling bulk billing incentives, and increasing Medicare rebates for longer consultations for complex care by 20%.
"We are also calling on governments to act now to boost the GP workforce by fast-tracking entry for international doctors to work in rural communities and re-instating the subsidy for their training to be a specialist GP in Australia.
"And we need state and territory governments to introduce payroll tax exemption for all independent tenant GPs who rent rooms from clinics – because if practices are slugged with exorbitant new tax obligations, they will be forced to pass costs on to patients, and some will be forced to close.
"There is no substitute for GP care, that path results in worse health outcomes for patients, and longer wait times at already overstretched hospitals.
"Our nation's leaders need to recognise this, and make the changes needed to ensure that all Australians can access high-quality GP care, regardless of their postcode and income. Anything less is not enough."
ACCC Social Media Sweep Targets Influencers
January 27, 2023
The ACCC has this week started a sweep to identify misleading testimonials and endorsements by social media influencers. It will also look at more than 100 influencers mentioned in over 150 tip-offs from consumers who responded to the ACCC's Facebook post asking for information.
Most of the tip-offs from members of the public were about influencers in beauty and lifestyle, as well as parenting and fashion, failing to disclose their affiliation with the product or company they are promoting.
"The number of tip-offs reflects the community concern about the ever-increasing number of manipulative marketing techniques on social media, designed to exploit or pressure consumers into purchasing goods or services," ACCC Chair Gina Cass-Gottlieb said.
"We want to thank the community for letting us know which influencers they believe might not be doing the right thing," Ms Cass-Gottlieb said.
"Already, we are hearing some law firms and industry bodies have informed their clients about the ACCC's sweep, and reminded them of their advertising disclosure requirements," Ms Cass-Gottlieb said.
The sweep is being run over the coming weeks as part of the ACCC's compliance and enforcement priorities for 2022/23, with the broad aim of identifying deceptive marketing practices across the digital economy.
As part of the sweep, the ACCC team is reviewing a range of social media platforms including Instagram, TikTok, Snapchat, YouTube and Facebook, and livestreaming service, Twitch. The sweep is targeting sectors where influencer marketing is particularly widespread including fashion, beauty and cosmetics, food and beverage, travel, health fitness and wellbeing, parenting, gaming and technology.
In conducting the sweep, the ACCC is also considering the role of other parties such as advertisers, marketers, brands and social media platforms in facilitating misconduct.
"With more Australians choosing to shop online, consumers often rely on reviews and testimonials when making purchases, but misleading endorsements can be very harmful," Ms Cass-Gottlieb said.
"It is important social media influencers are clear if there are any commercial motivations behind their posts. This includes those posts that are incentivised and presented as impartial but are not. The ACCC will not hesitate to take action where we see consumers are at risk of being misled or deceived by a testimonial, and there is potential for significant harm.
This action may include following up misconduct with compliance, education and potential enforcement activities as appropriate."
Many consumers are aware that influencers receive a financial benefit for promoting products and services. However, the ACCC remains concerned that influencers, advertisers and brands try to hide this fact from consumers, which prevents them from making informed choices. This can particularly apply to micro influencers with smaller followings, as they can build and maintain a more seemingly authentic relationship with followers to add legitimacy to hidden advertising posts. The ACCC is therefore monitoring a mix of small and larger influencers in the sweep.
This sweep follows a similar initiative carried out in 2022, which focused on identifying misleading online reviews and testimonials posted on business' websites, their social media pages and third-party review platforms. A report outlining the findings from 2022 will be published in the coming months.
"Online markets need to function well to support the modern economy. Part of that is ensuring consumers have the confidence they need to make more informed purchasing decisions," Ms Cass-Gottlieb said.
The ACCC will publish the findings of this sweep once the results have been analysed.
Background
Each year, the ACCC announces a list of Compliance and Enforcement priorities. These priorities outline the areas of focus for the ACCC's compliance and enforcement activities for the following year. As part of the 2022/23 Compliance and Enforcement Priorities, the ACCC is prioritising both consumer and fair-trading issues in relation to issues relating to manipulative or deceptive advertising and marketing practices in the digital economy.
The ACCC is also conducting the Digital Platform Services Inquiry that is focused on the provision of social media services, including sponsored posts and influencer advertising on social media platforms. We will provide the sixth interim report on social media services to the Treasurer by 31 March 2023.
There are also industry led practices and guidelines which provide a standard for Australian influencer businesses and advertisers. For example, the Australian Association of National Advertisers provides guidance on what can be considered clearly distinguishable advertising. The Australian Influencer Marketing Code of Practice also outlines best practice for companies engaging in influencer marketing, including in disclosing advertisements.
Other regulators such as the Australian Securities and Investments Commission, the Therapeutic Goods Administration and the Australian Health Practitioner Regulation Authority are also responsible for regulating influencer conduct in their areas of jurisdiction. The ACCC engages with these regulators to determine which is best placed to take action in relation to any misleading or deceptive conduct.
Free Menstrual Hygiene Products For All NSW Students
January 25, 2023
NSW public school students will have access to free menstrual hygiene products from the start of the school year.
More than 4600 dispensers have been installed in public schools across the state to support young women overcome barriers in accessing menstrual hygiene products.
Minister for Education and Early Learning Sarah Mitchell celebrated the rollout of this program for the start of the 2023 school year.
"Getting your period should not be a barrier to education. We have installed 4600 sanitary product dispensers in NSW schools to ensure students can participate in all aspects of school life," Ms Mitchell said.
"I want our young women to feel comfortable in knowing they have access to free sanitary products when they need, in their school.
"Evidence shows that providing sanitary items has a very positive impact on educational engagement and attainment, so we know this program is going to make a huge difference for our students' education."
The NSW Government is also supporting delivery of the Periods, Pain and Endometriosis Program (PPEP-Talk), developed by the Pelvic Pain Foundation of Australia (PPFA) and co-funded by the Australian Government.
The PPEP-Talk, an age-appropriate program to help students, parents and schools understand endometriosis and pelvic pain and early intervention strategies, will be delivered at select public schools in NSW.
"These PPEP-Talks will allow for both male and female students to be able to discuss women's health in a respectful way that reduces the stigma that can come around women's health," Ms Mitchell said.
Northern Composure Band Competition 2023
Due to the pandemic, Council have had the 20th anniversary on hold but pleased to say that the competition is open and running again.
Northern Composure is the largest and longest-running youth band competition in the area and offers musicians local exposure as well as invaluable stage experience. Bands compete in heats, semi finals and the grand final for a total prize pool of over $15,000.
Over the past 20 years we have had many success stories and now is your chance to join bands such as:
Ocean Alley
Lime Cordiale
Dear Seattle
What So Not
The Rions
Winston Surfshirt
Crocodylus
And even a Triple J announcer plus a wide range of industry professionals
About the Competition
In 2023, the comp looks a little different.
All bands are invited to enter our heats which will be exclusively run online and voted on by your peers and community by registering below and uploading a video of one song of your choice. (if you are doing a cover, please make sure to credit the original band) We are counting on you to spread the word and get your friends, family, teachers voting for you!
The top 8-12 bands will move on through to our live semi finals with a winner from each moving on to the grand final held during National Youth Week. Not only that but we have raised the age range from 19 to 21 for all those musicians who may have missed out over the past two years.
Key dates
Voting open for heats: Mon 13 Feb – Sun 26 Feb

Band Briefing: Mon 6 March, Dee Why PCYC
Semi 1: Sat 18 March Mona Vale Memorial Hall
Semi 2: Sat 25 March, YOYOs, Frenchs Forest
Grand Final: Fri 28 April, Dee Why PCYC
For more information contact Youth Development at youth@northernbeaches.nsw.gov.au or call 8495 5104
Stay in the loop and follow Northern Composure Unplugged on KALOF Facebook.
School Leavers Support
Explore the School Leavers Information Kit (SLIK) as your guide to education, training and work options in 2022;
As you prepare to finish your final year of school, the next phase of your journey will be full of interesting and exciting opportunities. You will discover new passions and develop new skills and knowledge.
We know that this transition can sometimes be challenging and the COVID-19 pandemic has presented some uncertainty. With changes to the education and workforce landscape, you might be wondering if your planned decisions are still a good option or what new alternatives are available and how to pursue them.
There are lots of options for education, training and work in 2022 to help you further your career. This information kit has been designed to help you understand what those options might be and assist you to choose the right one for you. Including:
Download or explore the SLIK here to help guide Your Career.
School Leavers Information Kit (PDF 5.2MB).
School Leavers Information Kit (DOCX 0.9MB).
The SLIK has also been translated into additional languages.
Download our information booklets if you are rural, regional and remote, Aboriginal or Torres Strait Islander, or living with disability.
Support for Regional, Rural and Remote School Leavers (PDF 2MB).
Support for Regional, Rural and Remote School Leavers (DOCX 0.9MB).
Support for Aboriginal and/or Torres Strait Islander School Leavers (PDF 2MB).
Support for Aboriginal and/or Torres Strait Islander School Leavers (DOCX 1.1MB).
Support for School Leavers with Disability (PDF 2MB).
Support for School Leavers with Disability (DOCX 0.9MB).
Download the Parents and Guardian's Guide for School Leavers, which summarises the resources and information available to help you explore all the education, training, and work options available to your young person.
School Leavers Information Service
Are you aged between 15 and 24 and looking for career guidance?
Call 1800 CAREER (1800 227 337).
SMS 'SLIS2022' to 0429 009 435.
Our information officers will help you:
navigate the School Leavers Information Kit (SLIK),
access and use the Your Career website and tools; and
find relevant support services if needed.
You may also be referred to a qualified career practitioner for a 45-minute personalised career guidance session. Our career practitioners will provide information, advice and assistance relating to a wide range of matters, such as career planning and management, training and studying, and looking for work.
You can call to book your session on 1800 CAREER (1800 227 337) Monday to Friday, from 9am to 7pm (AEST). Sessions with a career practitioner can be booked from Monday to Friday, 9am to 7pm.
This is a free service, however minimal call/text costs may apply.
Call 1800 CAREER (1800 227 337) or SMS SLIS2022 to 0429 009 435 to start a conversation about how the tools in Your Career can help you or to book a free session with a career practitioner.
Word Of The Week: School
Word of the Week returns in 2023 simply to throw some disruption in amongst the 'yeah-nah' mix.
noun
1. an organisation that provides instruction: such as an institution for the teaching of children, acollege or university, a group of scholars and teachers pursuing knowledge together that with similar groups constituted a medieval university. 2. the process of teaching or learning especially at a school. 3. source of knowledge. 4. a group of persons who hold a common doctrine or follow the same teacher (as in philosophy, theology, or medicine). 5. the regulations governing military drill of individuals or units.
The word school derives from Greek scholē, originally meaning "leisure" and also "that in which leisure is employed", but later "a group to whom lectures were given, school". Middle English scole, from Old English scōl, from Latin schola, from Greek scholē leisure, discussion, lecture, school.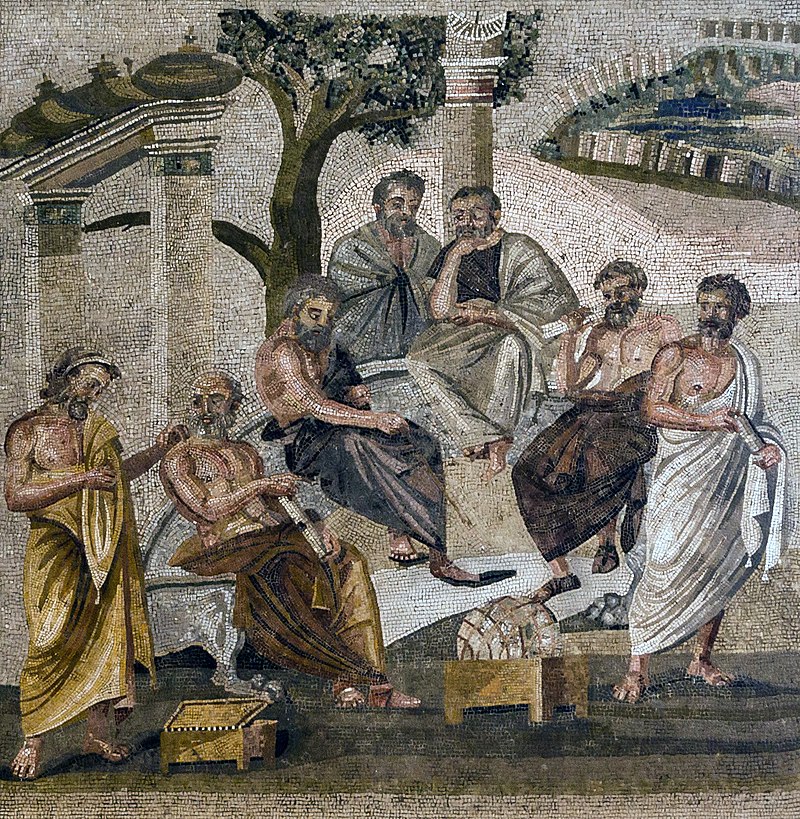 Plato's academy, mosaic from Pompeii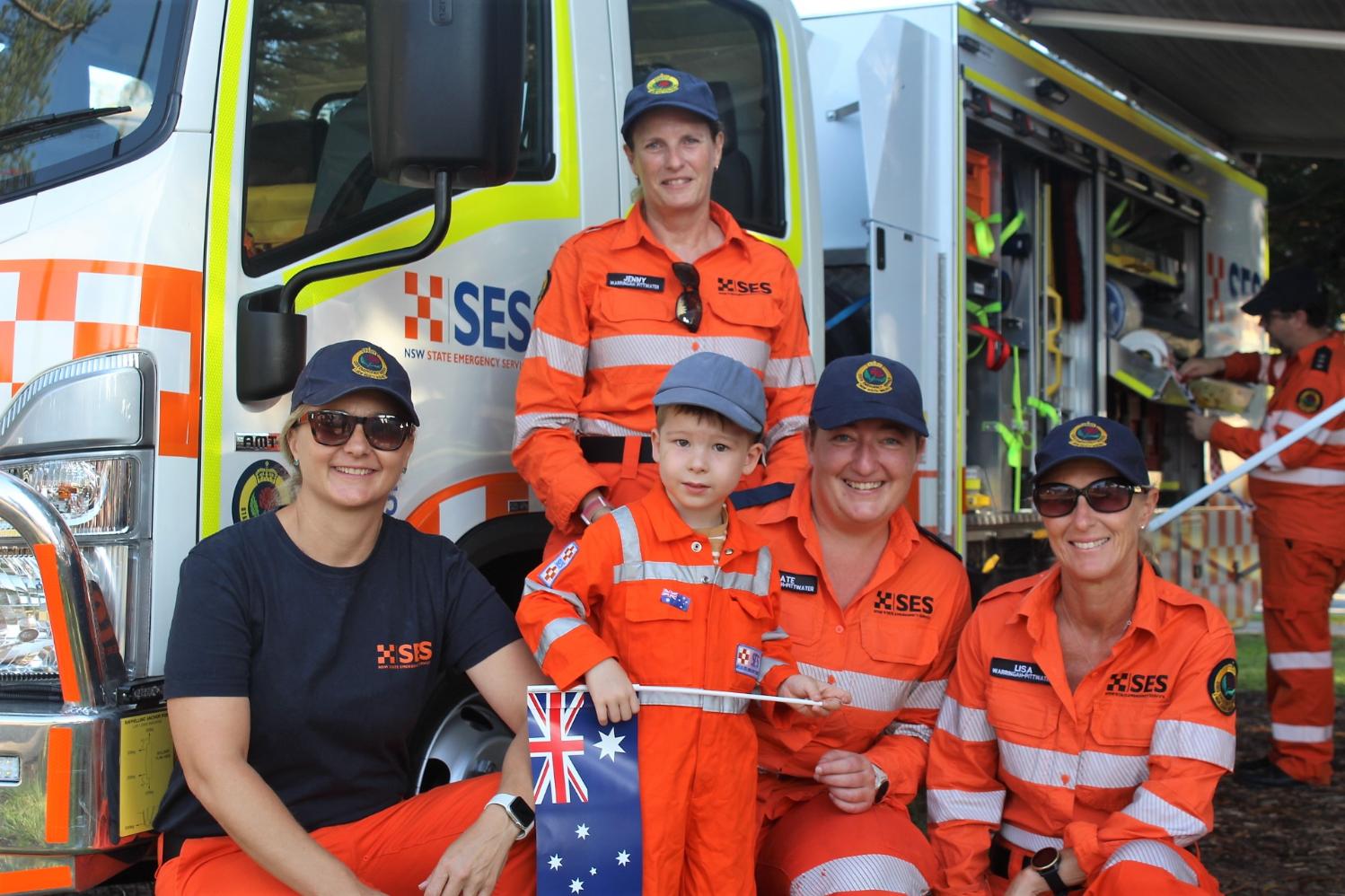 Friday Night Bowls For Youngsters At Newport - Avalon
Bowling clubs, traditionally speaking, are community centres where families meet to engage in social interaction and entertainment. But now there is a 'new-wave' interest in lawn bowls as a sport for kids. A game for senior primary and high school students, a game where 10-16 year old boys and girls can learn important skills. Skills we all value like self-discipline, concentration and learning to play with team mates of varying abilities - and all within a club's supportive environment.
Newport and Avalon Bowling Clubs are delighted to announce that together with "Lets Play Bowls," they will be introducing "Friday Night Bowls for Kids" to the our peninsula. The concept, developed by a group of retired teachers, a headmaster and bowlers, follows a particular format, timeline and tried and tested rules.
Starting on Friday 3 February, 'Friday Night Bowls' involves four weeks of coaching from 17h30 - 19h00 each Friday, followed by four competition Fridays in March. The programme will be repeated in October and November with the 'final competition' taking place in December 2023. All bowls will be provided by the clubs.
President of Newport Bowling Club, Fred Murray-Walker, believes that growing interest among junior bowlers could lead to the development of a Junior League with inter-club and even inter- state competitions. "We may even have a Northern Beaches Commonwealth bowler one day," says Fred.
'Friday Night Bowls' is already achieving enormous success in rural NSW. Dubbo Bowls club recently had over 60 primary school children competing in teams of three against each other. Warren Boyd, LPB coordinator, says "The kids loved it and parents too, have been very excited to get involved in supporting this quality after school activity."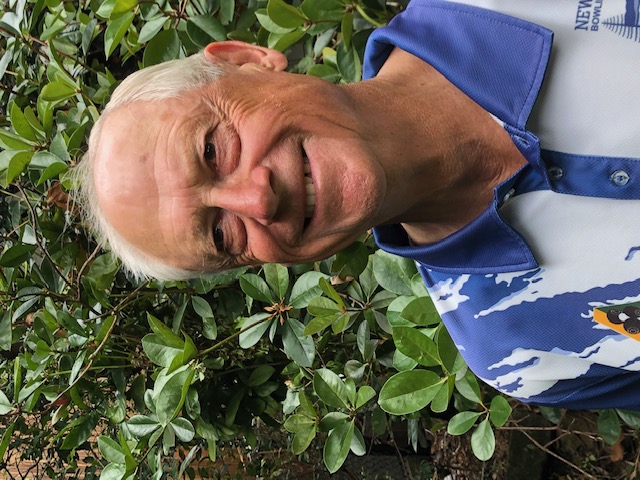 Fred Murray-Walker,

The cost per child is $10 per year and this is payable at your local bowling club. All fees go to "Lets Play Bowls" for the further development of the program. Registration must be done on the Lets Play Bows website: www.letsplaybowls.com
Dennis Heath, head coach at Avalon Bowls, has been working with High School students for some time. He says "Bowls is becoming a cool sport to play. Once kids are playing they come to love the game, this has been proven many times over. It's a sport they can play with their friends, their parents and even their grandparents."
Come on down to Newport or Avalon and give bowls a go!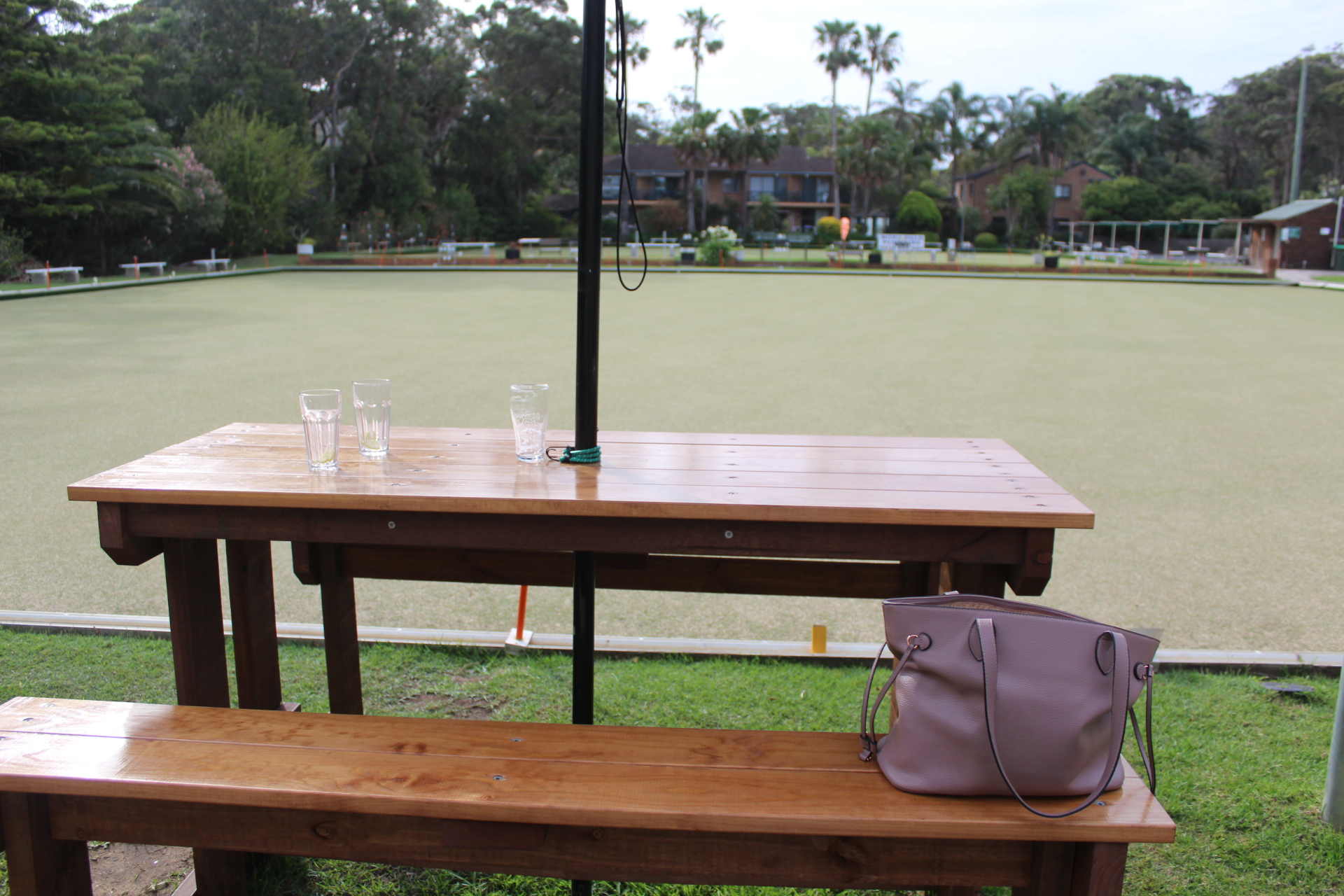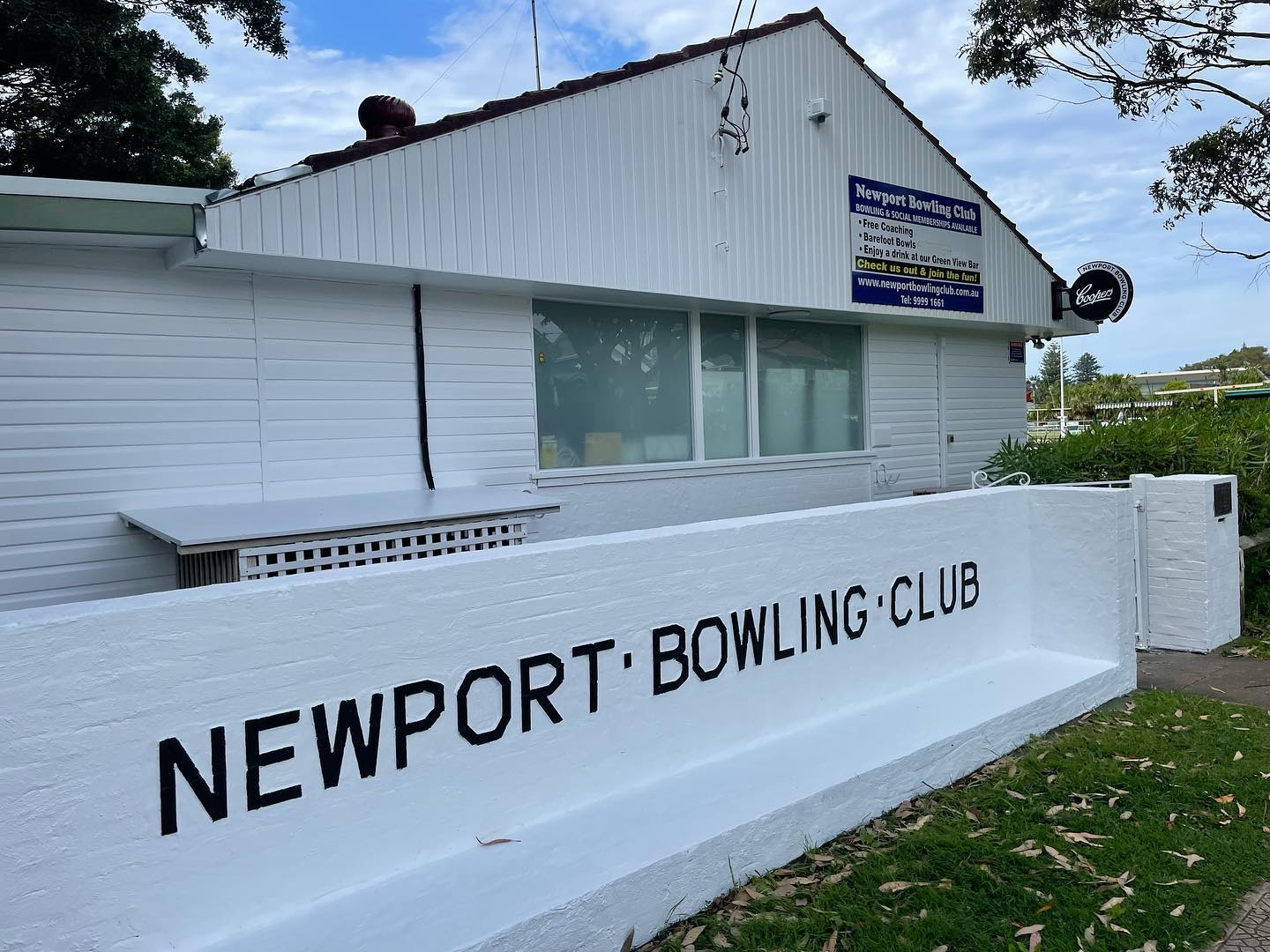 Back To School In 2023: Getting To School By Ferry - Australia's First 'School Boat' Ran In Pittwater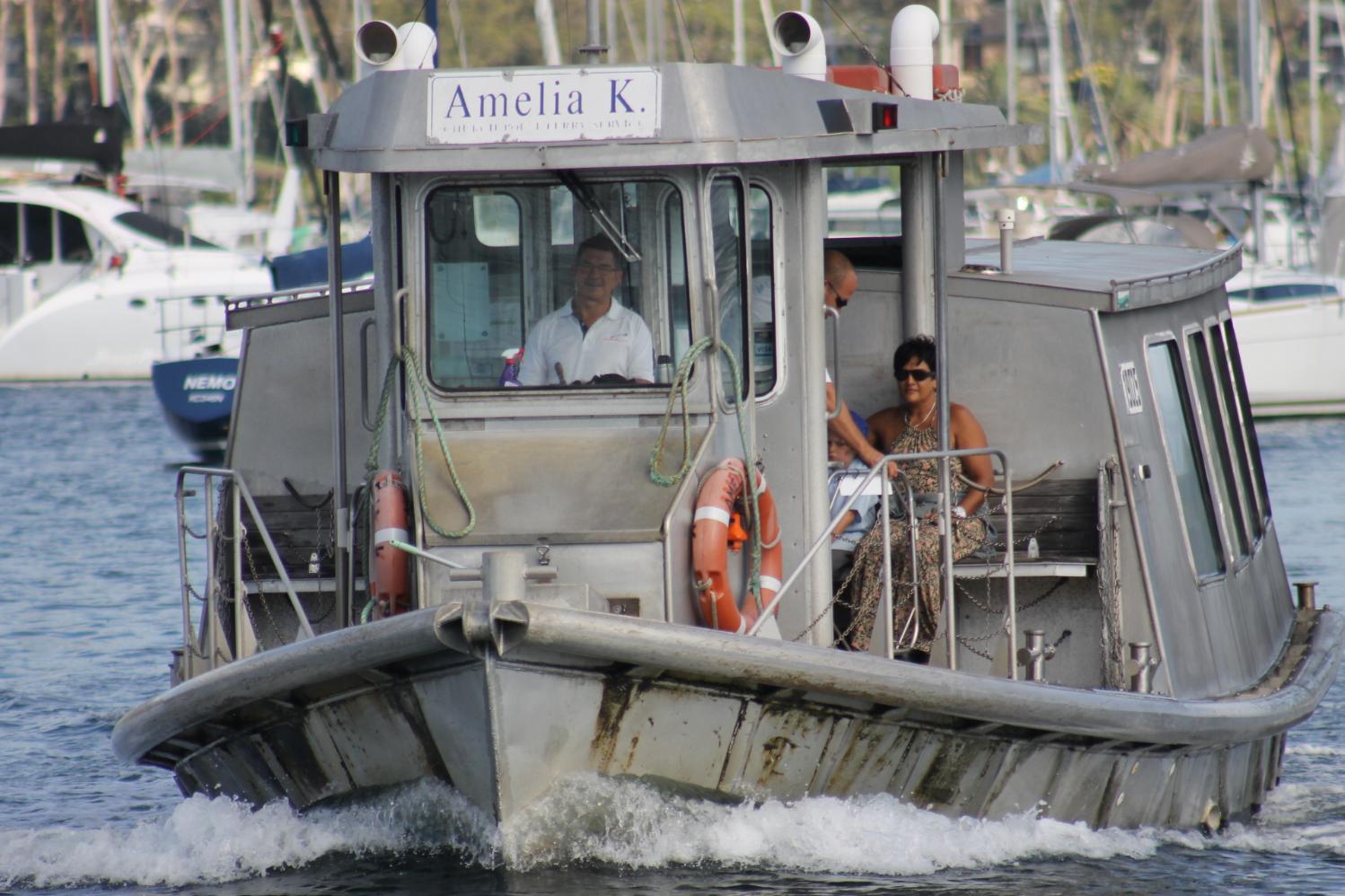 Church Point Ferry Service's Amelia K still brings children to Newport Wharf each school day to attend Newport PS
School holidays end and the first school term for 2023 begins on Tuesday January 31st, with some walking to school, or riding their bike, or catching a bus, and some catching a ferry to Newport Public School and disembarking at Newport wharf and some disembarking at Church Point wharf for Pittwater High School.
In fact Pittwater had the first 'school boat' which commenced 117 years ago. This was to bring children who lived at Barrenjoey, or over at Currawong Beach, Mackerel Beach and the Basin, as well as Scotland Island, Elvina and Lovett Bays to school as there was no school for children after that which had opened for children of lighthouse keepers at Barrenjoey had closed, and although a school opened in the old church at Church Point and later ran in a cottage at Bayview, by 1906 there were simply too many children living here and a school at Mona Vale was built while the other, at Newport, also took in more new students.
The school held in the old church at Church Point commenced from May 1883 and then transferred to a building at Bayview near where The Quays marina is now - this was called the 'Pittwater Public School'. The Newport public school, first run in a tent, began in April 1888 and Mona Vale began in 1906 in temporary rooms in Park street to begin with, while a new and bigger school was built at Mona Vale at the current school site for the Primary school and opened in 1912.
A special 'Back to school' history page for you runs this week HERE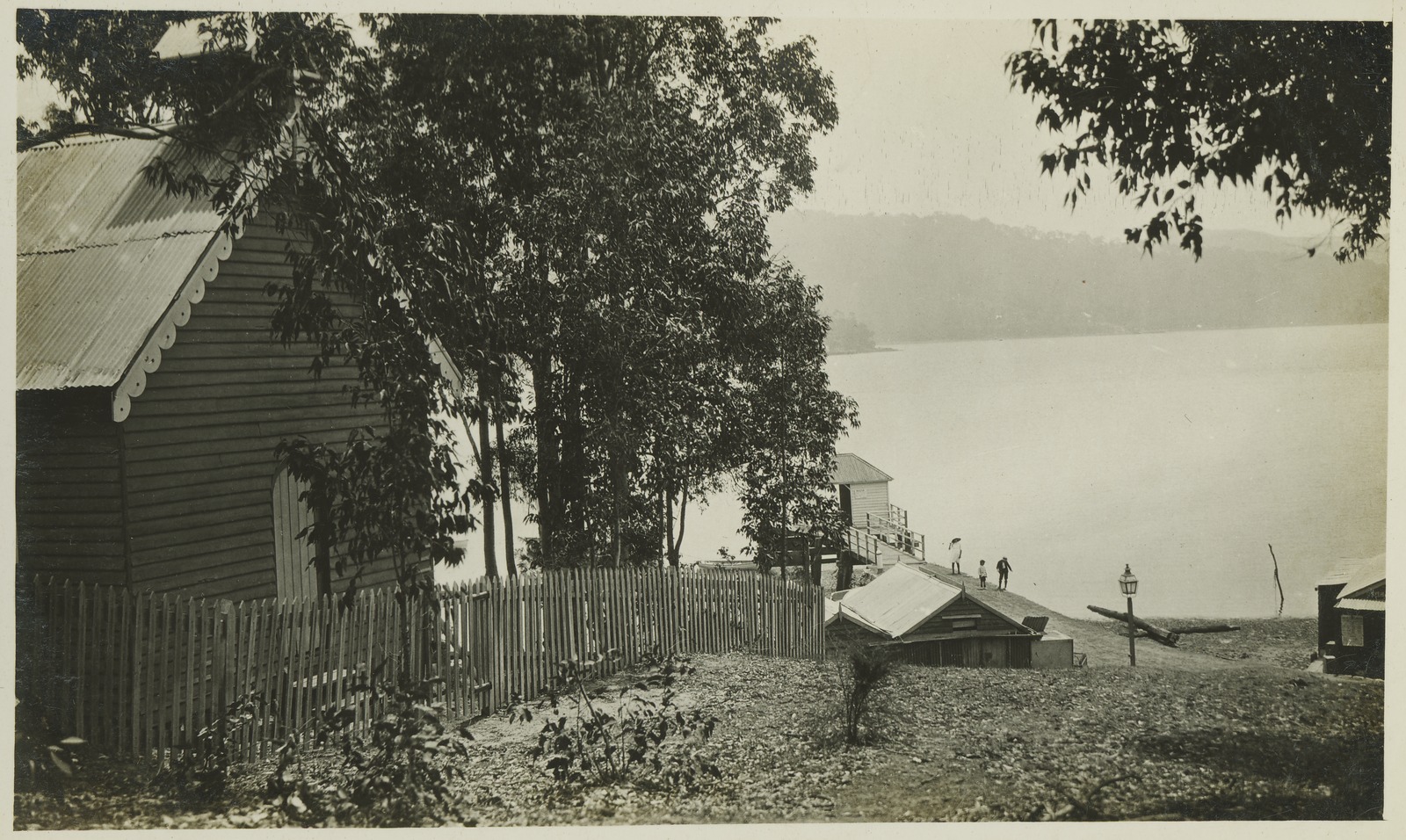 Above: 'Church Point, Pitt Water - 20 minutes from Sydney' by A. J. Vogan (Arthur James), 1859-1948, [circa. 1910 - ca. 1915]. Courtesy State Library of Victoria. Image H82.254/8/29 - showing the chapel; Church point was named for - see Methodist Church at Church Point History - 'A Church at Church Point!'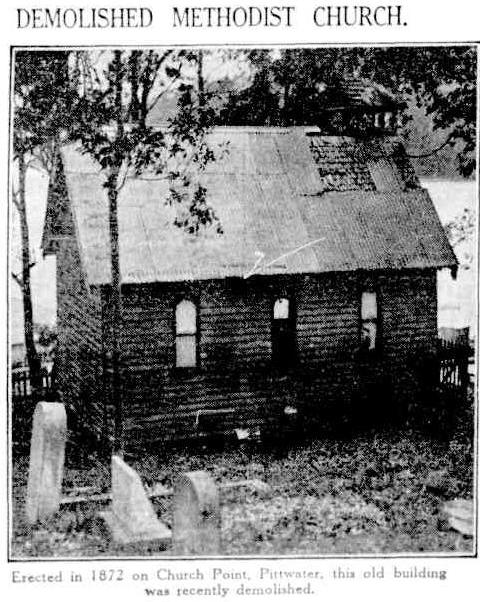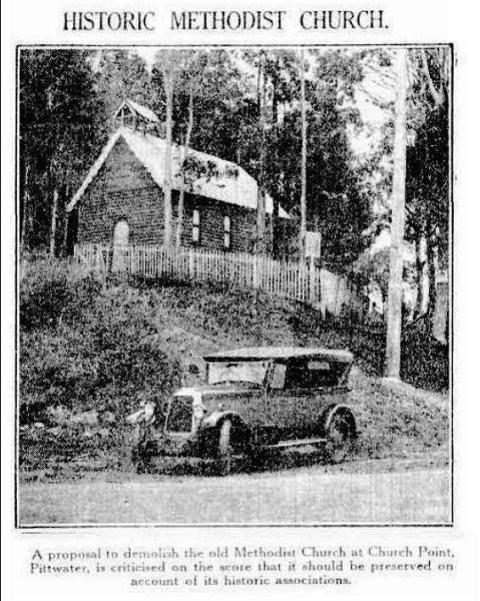 DEMOLISHED METHODIST CHURCH. Erected in 1872 on Church Point, Pittwater, this old building was recently demolished. DEMOLISHED METHODIST CHURCH. (1932, April 7). The Sydney Morning Herald (NSW : 1842 - 1954), p. 12. Retrieved from http://nla.gov.au/nla.news-article16853823
AMA: Time For Australia To Join 85 Countries And Jurisdictions Taxing Sugary Drinks
As dozens more governments around the world adopt a sugar tax and new evidence shows this tax can improve dental health, the Australian Medical Association has renewed its call for Australia to implement a tax on sugar sweetened beverages (SSB).
The AMA's latest report,
Why tax sugary drinks?
, part of its #Sickly-Sweet campaign, argues the tax is an effective preventative health measure and would reduce Australians' consumption of sugary drinks, which are associated with obesity, type 2 diabetes and tooth decay.
The report shows an additional 40 countries and jurisdictions globally have adopted a sugar tax since the AMA's first research report in June 2021 and includes a new focus on oral health. It details how sugary drinks decay and erode teeth and highlights shocking AIHW findings including a prevalence of dental caries in the baby teeth of 42 per cent (four in ten) of Australian children.
The AMA call for an SSB tax follows new evidence from the World Health Organization on the effectiveness of sugar taxes around the world in an implementation guide, which also debunks tactics used by drinks industries seeking to dissuade implementation.
While the WHO report explains a predictable time lag in SSB implementation and impacts on population health outcomes, it found one exception where a 'significant reduction in the incidence of dental caries among a population in Mexico' coincided with the introduction of a SSB tax.
AMA Vice President, Dr Danielle McMullen said Australia was becoming the odd one out in the world by not adopting a tax on SSBs.
"Australians drinks enough sugary drinks to fill 960 Olympic swimming pools each year. We need something to help people choose water instead.
"We're recommending the federal government tax 40 cents on every 100g of sugar manufacturers add to drinks ─ that will mean just a 16-cent increase to the price of a regular can of fizzy drink, but for that you'll get a great health outcome.
"Over a 25-year period, we estimate this would result in 16,000 fewer cases of type 2 diabetes, 4,400 fewer cases of heart disease and 1,100 fewer cases of stroke. It would also generate revenue of up to $814 million annually which we say should be spent on preventative health measures.
"It's no wonder 85 governments across the globe are choosing to tax sugary drinks and other products this way, because the evidence is showing it's effective at reducing consumption of these products and raising revenue, so why not in Australia?"
"Magda Szubanski got no joy when she recently asked the same question to Health Minister, Mark Butler, on her Big National Health Check.
"It's just baffling why Australia is unwilling to take advantage of this win-win-situation, especially at a time when healthcare costs are under the spotlight, you'd think the government would take every opportunity to reduce the chronic disease burden on the health system and improve its bottom line at the same time," Dr McMullen said.
"The AMA will continue pushing for a sugary drinks tax because it's the right thing to do for the health of Australians, it will save lives and millions of dollars in healthcare costs."
The AMA's call for a tax on sugary drinks is a key plank of AMA's Vision for Australia's Health ─ a blueprint for a robust, sustainable health system.
NSW Welcomes Record Intake Of Junior Doctors
Staff and patients in NSW public hospitals are set to benefit from a major workforce boost with almost 1,100 medical graduate interns starting work in city and country hospitals this week – more than any other state or territory in Australia.
Health Minister Brad Hazzard and Minister for Regional Health Bronnie Taylor extended a warm welcome to the class of 2023, the biggest intake of medical graduate interns ever in NSW.
Minister Hazzard said the new medical graduates were ready to launch rewarding careers in health, working with and learning from NSW's experienced and highly skilled medical staff in hospitals across the state.
"These new doctors have chosen a very rewarding career path and during their internships will build their skills and gain diverse experience across a range of medical specialties in metropolitan, rural and regional areas," Mr Hazzard said.
"They will also be a tremendous boost to their colleagues already in the hospitals – our dedicated health staff who have performed remarkably during a very challenging three years.
"The NSW Government is continuing to invest in building the state's health workforce so that communities continue to receive world-class healthcare in public hospitals in our cities and rural and regional areas."
Minister Taylor said the new medical graduates will be welcomed with open arms to our rural and regional hospitals, with almost one third or 396 of the positions in the bush.
"The NSW Nationals and Liberals in Government are committed to strengthening our regional health workforce, and ensuring the people of rural and regional NSW continue to have access to the high-quality healthcare they need and deserve," Mrs Taylor said.
"Interns seeking to complete their internship in our regions were able to apply through the Rural Preferential Recruitment pathway and, this year, 176 Rural Preferential intern positions were available – an increase of 13 positions from 2022."
Interns are medical graduates who have completed their medical degree and are required to complete a supervised year of practice in order to become independent practitioners.
The new doctors starting their internship will be entering a training program with networked hospitals throughout the state, providing formal and on-the-job training.
They receive two-year contracts to rotate between metropolitan, regional and rural hospitals to ensure the diversity of their experience. They also rotate across different specialties during the intern year, including surgery, medicine and emergency medicine.
The NSW Government states it is investing a record $33 billion in health as part of the 2022 - 23 NSW Budget. The NSW Government has also announced the largest workforce boost in the nation's history with a $4.5 billion investment over four years for 10,148 full-time equivalent (FTE) staff to hospitals and health services across NSW.
$2.5 Million Investment For A 'Home Away From Home' For Cancer Patients​
Across Central, Western And Far West NSW
​Cancer patients across Central, Western and Far West NSW who travel to Dubbo to receive treatment will be able to access affordable accommodation – or a home away from home – with the NSW State Government announcing $2.5 million to deliver a purpose-built oncology accommodation precinct.
The NSW Coalition State Government stated the measures come after the Federal Labor Government cut funding to Macquarie Home Stay in the recent Federal Budget, putting the crucial expansion of this specialised medical accommodation facility in doubt.
Minister for Regional Health Bronnie Taylor said the demand for affordable accommodation is there, with the Western Cancer Centre providing care to people living across the region, including the communities of Walgett, Bourke and Cobar.
"Being diagnosed with cancer is stressful enough and the last thing I want is people delaying treatment because they are unable to cover the cost of the accommodation while receiving the care they need," Mrs Taylor said.
"Macquarie Home Stay has done an incredible job supporting patients, their families and their carers across Central, Western and Far West NSW during some of the toughest moments of their life. This expansion will ensure the support is there for even more people."
Minister for Western NSW and Member for the Dubbo Electorate Dugald Saunders said the $2.5 million investment will help deliver 26 new rooms, more than doubling the current capacity of Macquarie Home Stay.
"Following the opening of the Western Cancer Centre, Dubbo has become a centre of excellence for healthcare in Central, Western and Far West NSW," Mr Saunders said.
"We know that people come from well beyond the local community to receive care here, and this Government is committed to removing the barriers to ensure everyone can get the care they need no matter where they live.
"Since the Federal Labor Government pulled funding for this vital expansion, I have spoken with the Premier, Deputy Premier and Minister Taylor about the importance of this investment. Today is a great day for the people of Central, Western and Far West NSW, who know that this Government has your back."
Mrs Taylor said the announcement complements the $149.5 million expansion of the Isolated Patients Travel and Accommodation Assistance Scheme (IPTAAS), announced as part of the 2022-23 NSW Government Budget.
"With the increased subsidies through IPTAAS and affordable, specialised health accommodation in Dubbo, patients and their families won't have to make sacrifices to receive to receive treatment," Mrs Taylor said.
"Since the changes came into effect in August 2022, more than 6,400 people have accessed the scheme in the Central, Western and Far West NSW saving them hundreds, even thousands of dollars."
Macquarie Home Stay is a purpose-built accommodation facility for people accessing medical services in Dubbo.
Macquarie Home Stay opened in January 2019 with 17 units and it provides accommodation for people in the central west, north western and western NSW districts who travel to Dubbo to access healthcare.
Regional Trials Of Zero Emission Buses In NSW
The NSW Government is pushing ahead with a $3 billion commitment to transition its bus and coach fleet to zero emission technology, with a new trial set to begin across regional NSW.
The Expression of Interest (EOI) process is now open for bus and coach operators to participate in the $25 million Regional Zero Emission Bus Trials.
Treasurer and Minister for Energy Matt Kean said zero emission bus technology is a key part of the NSW Liberal and Nationals Government goal of reaching net zero by 2050.
"The transition of our bus fleet will have widespread benefits including improving air quality, noise reduction, a smoother trip for commuters and creating jobs right across NSW," Mr Kean said.
"Hydrogen is one of the many ways forward in the heavy transport sector and this will ensure investment in clean technology, grow the economy and support regional jobs."
Minister for Regional Transport and Roads Sam Farraway said the trials present a great opportunity to partner with transport operators in regional areas to deliver new and more energy efficient transport options.
"We are about to kick off our first hydrogen bus trial on the Central Coast to better understand how the technology compares to battery electric buses and this trial will determine the most suitable technology to deliver the best services for our regional and rural communities," Mr Farraway said.
"We're always looking at new ways to improve our bus network and services across regional NSW.
"We've now delivered more than 3,000 additional bus services under our 16 Regional Cities Services Improvement Program, making it easier and more reliable for communities to travel to work, school, visit friends and family and get to medical appointments and essential services."
The expression of interest for the Regional Zero Emission Bus Trials is available by visiting eTenders and will remain open until 2 March 2023.
Dietary Nitrate Found In Beetroot Juice Significantly Increases Muscle Force During Exercise
A new study has found that consuming dietary nitrate -- the active molecule in beetroot juice -- significantly increased muscle force while exercising. While it is known that dietary nitrate enhances exercise, both boosting endurance and enhancing high-intensity exercise, researchers still have much to learn about why this effect occurs, and how our bodies convert dietary nitrate that we ingest into the nitric oxide that can be used by our cells.
To help close this gap, researchers at the University of Exeter,
the University of Queensland,
and the U.S. National Institutes of Health traced the distribution of ingested nitrate in the saliva, blood, muscle and urine of ten healthy volunteers, who were then asked to perform maximal leg exercise. The team wanted to discover where in the body the dietary nitrate was active, to give clues on the mechanisms at work.
An hour after the nitrate was taken, participants were asked to perform 60 contractions of the quadriceps -- the thigh muscle active while straightening the knee -- at maximum intensity over five minutes on an exercise machine. The team found a significant increase in the nitrate levels in muscle. During the exercises, researchers found this nitrate boost caused an increase in muscle force of seven per cent, compared to when the participants took a placebo.
Andy Jones, Professor of Applied Physiology at the University of Exeter, said: "Our research has already provided a large body of evidence on the performance-enhancing properties of dietary nitrate, commonly found in beetroot juice. Excitingly, this latest study provides the best evidence to date on the mechanisms behind why dietary nitrate improves human muscle performance."
Previous studies had found an increase of nitrate in tissue and body fluid after ingesting labelled dietary nitrate. By using the tracer in the new study, researchers were able to accurately assess where nitrate is increased and active, and also shed new light on how the nitrate we consume is used to enhance exercise performance.
"This study provides the first direct evidence that muscle nitrate levels are important for exercise performance, presumably by acting as a source of nitric oxide," said Dr Barbora Piknova, research collaborator and staff scientist in the National Institute of Diabetes and Digestive and Kidney Diseases at the National Institutes of Health. "These results have significant implications not only for the exercise field, but possibly for other medical areas such as those targeting neuromuscular and metabolic diseases related to nitric oxide deficiency."
The research was conducted in collaboration with the University of Queensland, Australia, under the QUEX partnership with Exeter.
Stefan Kadach, Ji Won Park, Zdravko Stoyanov, Matthew I. Black, Anni Vanhatalo, Mark Burnley, Peter J. Walter, Hongyi Cai, Alan N. Schechter, Barbora Piknova, Andrew M. Jones.
15 N ‐labeled dietary nitrate supplementation increases human skeletal muscle nitrate concentration and improves muscle torque production.
Acta Physiologica, 2023; DOI:
10.1111/apha.13924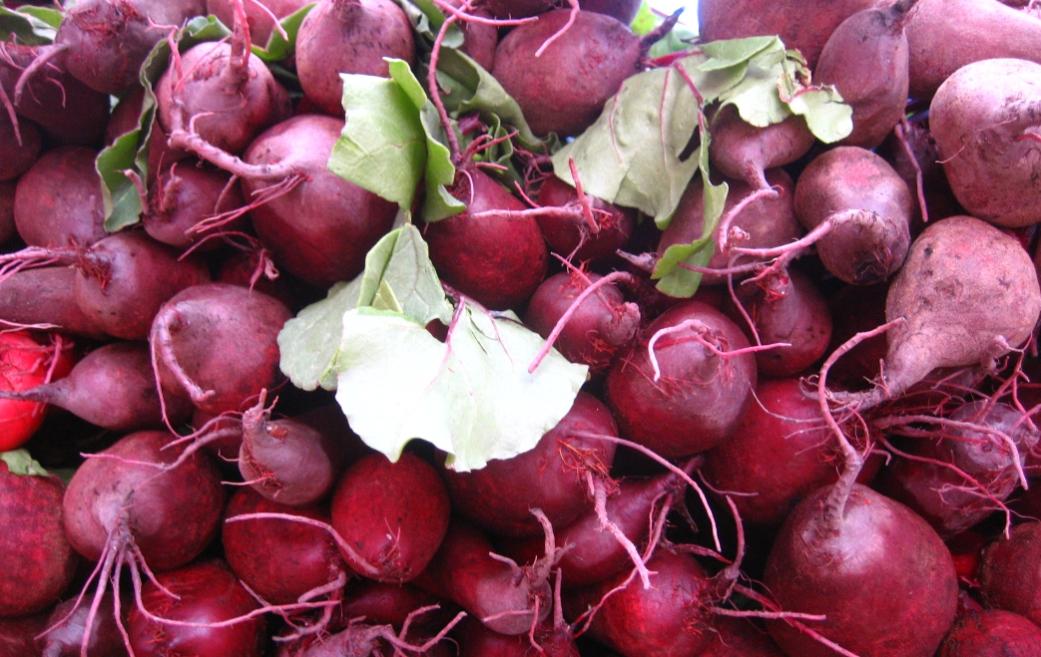 Asteroid Findings From Specks Of Space Dust Could Save The Planet
Curtin University-led research into the durability and age of an ancient asteroid made of rocky rubble and dust, revealed significant findings that could contribute to potentially saving the planet if one ever hurtled toward Earth.
The international team studied three tiny dust particles collected from the surface of ancient 500-metre-long rubble pile asteroid, Itokawa, returned to Earth by the Japanese Space Agency's Hayabusa 1 probe.
The study's results showed asteroid Itokawa, which is 2 million kilometres from Earth and around the size of Sydney Harbour Bridge, was hard to destroy and resistant to collision.
Lead author Professor Fred Jourdan, Director of the Western Australian Argon Isotope Facility, part of the John de Laeter Centre and the School of Earth and Planetary Sciences at Curtin, said the team also found Itokawa is almost as old as the solar system itself.
"Unlike monolithic asteroids, Itokawa is not a single lump of rock, but belongs to the rubble pile family which means it's entirely made of loose boulders and rocks, with almost half of it being empty space," Professor Jourdan said.
"The survival time of monolithic asteroids the size of Itokawa is predicted to be only several hundreds of thousands of years in the asteroid belt.
"The huge impact that destroyed Itokawa's monolithic parent asteroid and formed Itokawa happened at least 4.2 billion years ago. Such an astonishingly long survival time for an asteroid the size of Itokawa is attributed to the shock-absorbent nature of rubble pile material.
"In short, we found that Itokawa is like a giant space cushion, and very hard to destroy."
The Curtin-led team used two complementary techniques to analyse the three dust particles. The first one is called Electron Backscattered Diffraction and can measure if a rock has been shocked by any meteor impact. The second method - argon-argon dating - is used to date asteroid impacts.
Co-author Associate Professor Nick Timms, also from Curtin's School of Earth and Planetary Sciences, said the durability of rubble pile asteroids was previously unknown, jeopardising the ability to design defence strategies in case one was hurtling toward Earth.
"We set out to answer whether rubble pile asteroids are resistant to being shocked or whether they fragment at the slightest knock," Associate Professor Timms said.
"Now that we have found they can survive in the solar system for almost its entire history, they must be more abundant in the asteroid belt than previously thought, so there is more chance that if a big asteroid is hurtling toward Earth, it will be a rubble pile.
"The good news is that we can also use this information to our advantage - if an asteroid is detected too late for a kinetic push, we can then potentially use a more aggressive approach like using the shockwave of a close-by nuclear blast to push a rubble-pile asteroid off course without destroying it."
Curtin University co-authors include Associate Professor William Rickard, Celia Mayers, Professor Steven Reddy, Dr David Saxey and John Curtin Distinguished Professor Phil Bland, all from the School of Earth and Planetary Sciences.
Fred Jourdan, Nicholas E. Timms, Tomoki Nakamura, William D. A. Rickard, Celia Mayers, Steven M. Reddy, David Saxey, Luke Daly, Phil A. Bland, Ela Eroglu, Denis Fougerouse.
Rubble pile asteroids are forever.
Proceedings of the National Academy of Sciences, 2023; 120 (5) DOI:
10.1073/pnas.2214353120
How Plants Are Inspiring New Ways To Extract Value From Wastewater
Scientists from The Australian National University (ANU) are drawing inspiration from plants to develop new techniques to separate and extract valuable minerals, metals and nutrients from resource-rich wastewater.
The ANU researchers are adapting plant 'membrane separation mechanisms' so they can be embedded in new wastewater recycling technologies. This approach offers a sustainable solution to help manage the resources required for the world's food, energy and water security by providing a way to harvest, recycle and reuse valuable metal, mineral and nutrient resources from liquid wastes.
The technology could benefit a range of industries such as agriculture, aquaculture, desalination, battery recycling and mining. It could also help companies rethink their approach to how they deal with waste by creating a way to extract value from wastewater. The research also has implications for flood- and drought-prone areas across Australia.
It's estimated global wastewater contains three million metric tonnes of phosphorus, 16.6 million metric tonnes of nitrogen and 6.3 million metric tonnes of potassium. The recovery of these nutrients from wastewater could offset 13.4 per cent of global agricultural demand for these resources.
The ammonia and hydrogen molecules, among others, that are embedded in wastewater could provide electricity to 158 million households.
"The world's wastewater contains a jumbled mess of resources that are incredibly valuable, but only in their pure form. A big challenge researchers face is figuring out how to efficiently extract these valuable minerals, metals and nutrients while retaining their purity," ANU plant scientist Associate Professor Caitlin Byrt said.
"The Australian mining industry for example creates more than 500 million tonnes of waste per year, and these wastes are rich in resources like copper, lithium and iron. But at the moment the liquid waste is just a problem; it can't be dumped and it can't be used. It's just waste unless each resource can be separated out in a pure form.
"This is particularly the case in the battery recycling space; you have this huge, rich source of lithium inside dead batteries, but we can't yet extract or reuse it efficiently. Harvesting resources from industrial and urban waste is a key step towards transitioning to a circular green economy and building a sustainable future, as well as reducing our carbon footprint."
The researchers investigated the specialised molecular mechanisms that help plants recognise and separate different metal, mineral and nutrient molecules contained in soil, allowing them to sort the good from the bad -- an essential biological process necessary for their growth and development.
"Resources such as boron, iron, lithium and phosphorus are used in battery technologies and plants are masters at separating these types of resources," Associate Professor Byrt said.
Ammonia, a compound used to create fertiliser and an essential material in crop production, is another key resource scientists are looking to extract from liquid waste solutions.
"Fertiliser costs are going through the roof, which puts a lot of pressure on Australian farmers to be able to afford these higher prices and yet we're wasting huge proportions of these molecules and that's causing environmental problems," Associate Professor Byrt said.
"Ammonia is also a critical storage molecule for hydrogen fuels. So, as we continue to develop hydrogen fuel industries, there will be an increase in demand for ammonia for use as a storage molecule, because that's how the hydrogen fuel industry will be able to transport the stored hydrogen around and ultimately use it as a potential fuel source for fuelling cars and other technologies."
Associate Professor Byrt said advances in precision separation technology could also offer security to flood- and drought-prone communities across Australia by providing them with portable, secure and reliable access to clean drinking water in the face of worsening weather events as a result of climate change.
"Clean water and the security of nutrient resources underpin agricultural productivity. Development of technologies to sustainably manage these resources is essential for food security in Australia and globally," she said.
Annamaria De Rosa, Samantha McGaughey, Isobel Magrath, Caitlin Byrt.
Molecular membrane separation: plants inspire new technologies.
New Phytologist, 2023; DOI:
10.1111/nph.18762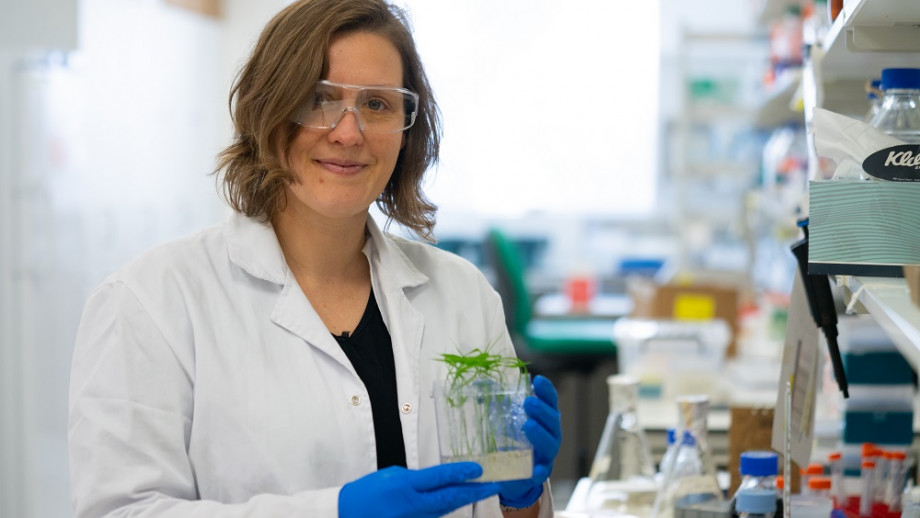 Associate Professor Caitlin Byrt. Photo: Nic Vevers, ANU

Disclaimer: These articles are not intended to provide medical advice, diagnosis or treatment. Views expressed here do not necessarily reflect those of Pittwater Online News or its staff.