inbox and environment news: Issue 573
February 26 - March 4 2023: Issue 573
Mushrooms Magnify Memory By Boosting Nerve Growth
Researchers from The University of Queensland have discovered the active compound from an edible mushroom that boosts nerve growth and enhances memory.
Professor Frederic Meunier from the Queensland Brain Institute said the team had identified new active compounds from the mushroom, Hericium erinaceus.
Researchers have discovered lion's mane mushrooms improve brain cell growth and memory in pre-clinical trials.
"Extracts from these so-called 'lion's mane' mushrooms have been used in traditional medicine in Asian countries for centuries, but we wanted to scientifically determine their potential effect on brain cells," Professor Meunier said.
"Pre-clinical testing found the lion's mane mushroom had a significant impact on the growth of brain cells and improving memory.
"Laboratory tests measured the neurotrophic effects of compounds isolated from Hericium erinaceus on cultured brain cells, and surprisingly we found that the active compounds promote neuron projections, extending and connecting to other neurons.
"Using super-resolution microscopy, we found the mushroom extract and its active components largely increase the size of growth cones, which are particularly important for brain cells to sense their environment and establish new connections with other neurons in the brain."
Co-author, UQ's Dr Ramon Martinez-Marmol said the discovery had applications that could treat and protect against neurodegenerative cognitive disorders such as Alzheimer's disease.
"Our idea was to identify bioactive compounds from natural sources that could reach the brain and regulate the growth of neurons, resulting in improved memory formation," Dr Martinez-Marmol said.
Dr Dae Hee Lee from CNGBio Co, which has supported and collaborated on the research project, said the properties of lion's mane mushrooms had been used to treat ailments and maintain health in traditional Chinese medicine since antiquity.
"This important research is unravelling the molecular mechanism of lion's mane mushroom compounds and their effects on brain function, particularly memory," Dr Lee said.
UQ acknowledges the collaborative efforts of researchers from the Republic of Korea's Gachon University and Chungbuk National University.
Ramón Martínez‐Mármol, YeJin Chai, Jacinta N. Conroy, Zahra Khan, Seong‐Min Hong, Seon Beom Kim, Rachel S. Gormal, Dae Hee Lee, Jae Kang Lee, Elizabeth J. Coulson, Mi Kyeong Lee, Sun Yeou Kim, Frédéric A. Meunier.
Hericerin derivatives activates a pan‐neurotrophic pathway in central hippocampal neurons converging to ERK1 /2 signalling enhancing spatial memory.
Journal of Neurochemistry, 2023; DOI:
10.1111/jnc.15767
Pets Create 'Pawsitive' Change For People In Aged Care
Furry, finned, or feathered, our family pets come in all shapes and sizes. But while these friendly faces keep us company at home, it's a very different story for people in aged care – many of whom must relinquish their beloved pet as a condition of entry.
Researchers at the University of South Australia are calling for the Federal Government to mandate financial support for pets in aged care ­­­to help improve the mental health and wellbeing of thousands of residents.
The call follows UniSA research that explores a practical model of hosting companion animals in aged care, including foster animals and personal pets.
UniSA researcher and project lead, Dr Janette Young says we cannot underestimate the health benefits of human-animal relations, particularly for frail, older people in aged care.
"There's no doubt that Australians love their pets. In fact, we have one of the highest rates of pet ownership in the world," Dr Young says.
"The great thing about pets is that they can help us feel happier and healthier. And they can do this in different ways: we take them on walks and play with them, so they help us stay active; we feed and care for them, so they give us purpose; but most importantly, they're always there to give us unconditional love and companionship.
"But as we get older, pet ownership declines, and so too do these benefits. One of the most unrecognised issues of ageing is touch deprivation. Pets are there to pat and cuddle and can make all the difference to someone when they're feeling sad or down.
"Older people in residential care need and deserve a supportive, healthy environment. This is a moral imperative. Yet too often we've seen the system break under pressure.
"Our team has been working on ways that older people can maintain human-animal connections as they age, and one of the projects we've been investigating is cats living in residential care.
"The intention is that two adult cats would live among the residents in a dedicated wing of an aged care facility and be cared for by a select group of trained staff and volunteers.
"By living with the residents, the cats would help ease residents' loneliness, as well as relieve stress, anxiety, and depression. They'd be there to pat, to talk to, to care for and love, and to provide that special sense of companionship."
The Royal Commission into Aged Care Quality and Safety found that the aged care industry was characterised by a lack of innovation and was not built around the people it was supposed to help.
According to Pet Friendly Aged Care, only 18 per cent of aged care facilities in Australia consider allowing residents to keep a pet.
Innovations such as UniSA's 'cats in aged care' project can support the emotional needs of people in care. Dr Young says that her project is currently seeking residential care partners to explore in-residence opportunities.
"We're right on the precipice of making significant changes to aged care that could positively change the everyday lives of residents," Dr Young says.
"Already, we've established a tool that assesses any risks to humans and animals. So, we're ahead of the game in terms of safety. But the next step is making it happen.
"One of the biggest challenges has been the pandemic. Once COVID-19 hit, access to aged care facilities was extremely limited. And while the effects of the pandemic have been felt around the globe, the negative impact has been disproportionately great for those in residential aged care.
"Now, as we edge into safer terrain, we can start to look at improving other aspects of aged care.
"Positive ageing is not just about living a long life. It's about ageing well, enjoying your older years, and having purpose and comfort in your life. Pets can provide this.
"The issue now is funding. Many aged care facilities are keen to try new innovations but are limited by resources and funding. Staff turnover is also a significant barrier.
"We need the Federal Government to stand up to fund pets in aged care.
"Just like exercise facilities have become a core part of aged care facilities – and are proven to boost movement capabilities and wellbeing – so too should pets be considered an essential part of aged care.
"It's no longer good enough for people to simply live longer. They need to be assured of happy, healthy, and meaningful older years, and for pet-loving older people, this means including their beloved pets."
A survey currently being compiled by the Companion Animal Network Australia will provide Federal Government decision-makers with valuable information about what older pet owners need and want in the new Federal in-home aged care program.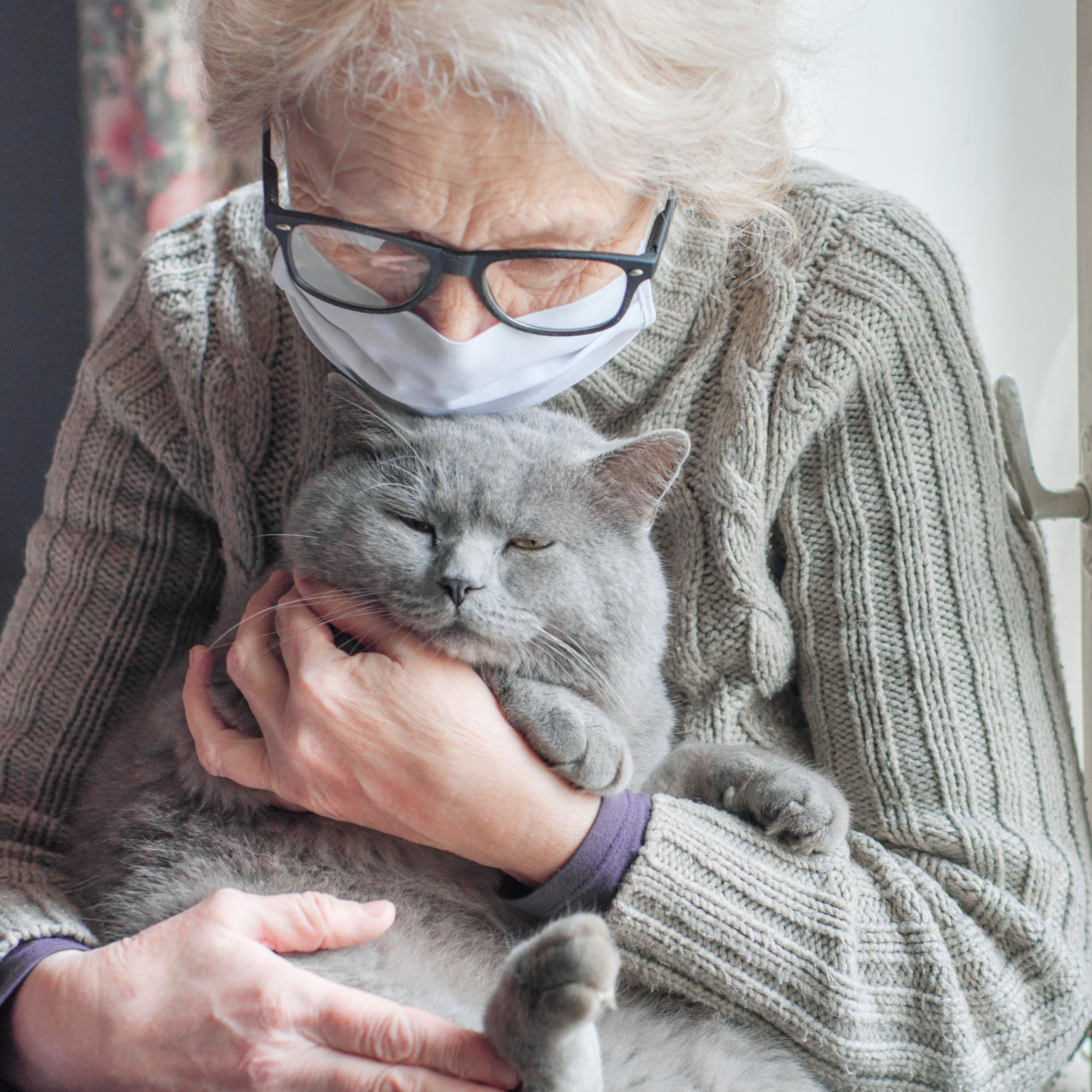 Applications Now Open For Inaugural $10,000 Military History Prize
Applications are now open for the inaugural $10,000 Anzac Memorial Trustees Military History Prize – a new annual award within the prestigious NSW Premier's History Awards.
Minister for Transport, Veterans and Western Sydney David Elliott said the establishment of the award highlighted the importance of recording our military history to honour and remember our veterans.
"Capturing our military history is vital in ensuring future generations are educated on the service and sacrifice of Australians in armed conflicts," Mr Elliott said.
"This prize is not only an important acknowledgement of the work which is already being done to record the events and stories of those who served in conflict and peacekeeping missions but also provides an avenue for that work to be shared more widely.
"This is another step in ensuring the sacrifices of all those who have served in the defence forces and military operations continue to be profiled as part of the nation's military history, so our veterans will not be forgotten.
"I encourage all historians with an interest in our military history to apply for this award as it will help future generations learn about and understand the bravery, dedication and legacy of our veterans," Mr Elliott said.
The Military History Prize is for a work of non-fiction on the involvement of Australians in wars, campaigns, battles and/or peacekeeping operations which are represented in the Anzac Memorial's Hall of Service. The Hall of Service displays 100 international sites of military significance for NSW service personnel from the 19th Century to more recent military operations.
Don't Lose Your Money Donating To A Fake Earthquake Appeal
Do you want to help victims of the devastating earthquake in Turkey and Syria? It's a noble cause—but Australian donors are being warned to beware of scam appeals.
In a public statement, the Australian Charities and Not-for-profits Commission (ACNC) warns donors before giving to an appeal to check its Charity Register to ensure they are giving to a registered charity running verified appeals.
"Our hearts go out to the people whose lives have been devastated by this disaster. To those who have lost loved ones or are still waiting to hear," ACNC Commissioner Sue Woodward said.
"There will be long term support needed. Australians are very generous, and they turn to charities to provide help at times like these. Every year Australians lose hundreds of thousands of dollars to fake charity scams."
Who benefits from the charity's work
Where it operates
Who is running it
Whether it is meeting its financial reporting obligations.
These details help demonstrate the charity is accountable and transparent about its operations.
"Many people will be getting prompts to donate to appeals in their social media feeds and in emails. We strongly recommend that rather than clicking on a link it is better to visit a charity's website and donate following the processes shown there," Ms Woodward said.
Before you make a donation the ACNC recommends you:
Look for established, registered charities running verified appeals.
Check the Charity Register to see details about a charity's main work.
Don't click on links in unsolicited emails and social media posts which may take you to a fake, scam website. Find the charity's website in a search engine or on the Charity Register.
Don't give your credit card and bank account details on social media and be cautious if you do so online.
If you get a call claiming to be from a charity, say you'll call back. Search the Charity Register and call back on the number shown there.
Always ask for identification from collectors at a shopping centre, on the street or at your front door.
In other donor news, Australians are being urged to give more to meet the Australian Government's goal of doubling philanthropic giving by 2030.
To get there the Australian Productivity Commission has announced its review of Australian philanthropy.
"The review comes at a time when the charity sector is under pressure," Assistant Minister for Competition, Charities and Treasury Andrew Leigh said.
He said Australians have become less likely to join community groups, less likely to volunteer, less likely to play organised sport, less likely to attend religious services, and less likely to know their neighbours.
Declining social capital has broad implications for wellbeing, health and social connectedness.
Philanthropic giving underpins the crucial efforts of charities, not for profit organisations and community groups to support vulnerable Australians and build social capital and connectedness in Australian communities.
While deductible donations have increased as a share of total income, the percentage of taxpayers making donations has fallen.
The final report will be provided to the government in the first half of 2024. For further information, including terms of reference, visit the 
Productivity Commission's website
.
There Are Yachts At The Bottom Of My Garden
From the Film Australia Collection of the National Film and Sound Archive.
Made by Film Australia 1973. Directed by Jack Rogers. Sailing is a popular sport in Sydney, and for a great number of Sydney siders with harbour front homes there are literally yachts at the bottom of the garden.
Northern Composure Band Competition 2023
Due to the pandemic, Council have had the 20th anniversary on hold but pleased to say that the competition is open and running again.
Northern Composure is the largest and longest-running youth band competition in the area and offers musicians local exposure as well as invaluable stage experience. Bands compete in heats, semi finals and the grand final for a total prize pool of over $15,000.
Over the past 20 years we have had many success stories and now is your chance to join bands such as:
Ocean Alley
Lime Cordiale
Dear Seattle
What So Not
The Rions
Winston Surfshirt
Crocodylus
And even a Triple J announcer plus a wide range of industry professionals
About the Competition
In 2023, the comp looks a little different.
All bands are invited to enter our heats which will be exclusively run online and voted on by your peers and community by registering below and uploading a video of one song of your choice. (if you are doing a cover, please make sure to credit the original band) We are counting on you to spread the word and get your friends, family, teachers voting for you!
The top 8-12 bands will move on through to our live semi finals with a winner from each moving on to the grand final held during National Youth Week. Not only that but we have raised the age range from 19 to 21 for all those musicians who may have missed out over the past two years.
Key dates
Voting open for heats: Mon 13 Feb – Sun 26 Feb

Band Briefing: Mon 6 March, Dee Why PCYC
Semi 1: Sat 18 March Mona Vale Memorial Hall
Semi 2: Sat 25 March, YOYOs, Frenchs Forest
Grand Final: Fri 28 April, Dee Why PCYC
For more information contact Youth Development at youth@northernbeaches.nsw.gov.au or call 8495 5104
Stay in the loop and follow Northern Composure Unplugged on KALOF Facebook.
School Leavers Support
Explore the School Leavers Information Kit (SLIK) as your guide to education, training and work options in 2022;
As you prepare to finish your final year of school, the next phase of your journey will be full of interesting and exciting opportunities. You will discover new passions and develop new skills and knowledge.
We know that this transition can sometimes be challenging and the COVID-19 pandemic has presented some uncertainty. With changes to the education and workforce landscape, you might be wondering if your planned decisions are still a good option or what new alternatives are available and how to pursue them.
There are lots of options for education, training and work in 2022 to help you further your career. This information kit has been designed to help you understand what those options might be and assist you to choose the right one for you. Including:
Download or explore the SLIK here to help guide Your Career.
School Leavers Information Kit (PDF 5.2MB).
School Leavers Information Kit (DOCX 0.9MB).
The SLIK has also been translated into additional languages.
Download our information booklets if you are rural, regional and remote, Aboriginal or Torres Strait Islander, or living with disability.
Support for Regional, Rural and Remote School Leavers (PDF 2MB).
Support for Regional, Rural and Remote School Leavers (DOCX 0.9MB).
Support for Aboriginal and/or Torres Strait Islander School Leavers (PDF 2MB).
Support for Aboriginal and/or Torres Strait Islander School Leavers (DOCX 1.1MB).
Support for School Leavers with Disability (PDF 2MB).
Support for School Leavers with Disability (DOCX 0.9MB).
Download the Parents and Guardian's Guide for School Leavers, which summarises the resources and information available to help you explore all the education, training, and work options available to your young person.
School Leavers Information Service
Are you aged between 15 and 24 and looking for career guidance?
Call 1800 CAREER (1800 227 337).
SMS 'SLIS2022' to 0429 009 435.
Our information officers will help you:
navigate the School Leavers Information Kit (SLIK),
access and use the Your Career website and tools; and
find relevant support services if needed.
You may also be referred to a qualified career practitioner for a 45-minute personalised career guidance session. Our career practitioners will provide information, advice and assistance relating to a wide range of matters, such as career planning and management, training and studying, and looking for work.
You can call to book your session on 1800 CAREER (1800 227 337) Monday to Friday, from 9am to 7pm (AEST). Sessions with a career practitioner can be booked from Monday to Friday, 9am to 7pm.
This is a free service, however minimal call/text costs may apply.
Call 1800 CAREER (1800 227 337) or SMS SLIS2022 to 0429 009 435 to start a conversation about how the tools in Your Career can help you or to book a free session with a career practitioner.
Word Of The Week: Temperament
Word of the Week returns in 2023 simply to throw some disruption in amongst the 'yeah-nah' mix.
noun
1. a person's or animal's nature, especially as it permanently affects their behaviour. 2. the adjustment of intervals in tuning a piano or other musical instrument so as to fit the scale for use in different keys; in equal temperament, the octave consists of twelve equal semitones. 3. (psychology) Individual differences in behavior that are biologically based and are relatively independent of learning, system of values and attitudes. 4. (obsolete) A moderate and proportionable mixture of elements or ingredients in a compound; the condition in which elements are mixed in their proper proportions. 5. (obsolete) Any state or condition as determined by the proportion of its ingredients or the manner in which they are mixed; consistence, composition; mixture. 6. Archaic; . an act of tempering or moderating. 7. Archaic. climate.
From: 1375–1425; late Middle English, from Latin temperāmentum due mixture, equivalent to temperā(re) ''to mix properly'' + -mentum-ment. Middle English, "regulation of the body's vital spirit, proportion of humors in the body," borrowed from Latin temperāmentum "mixture of substances in proper proportion, mean between hot and cold, compromise between extremes, moderation" (Medieval Latin, "proper balance of bodily humors"), from temperāre "to moderate, bring to a proper strength or consistency by mixing, maintain in a state of balance".
Ancient - Obsolete
Temperament theory has its roots in the ancient theory of humourism. It may have originated in Mesopotamia, but it was Greek physician Hippocrates (460–370 BC) (and later Galen) who developed it into a medical theory. He believed that certain human moods, emotions, and behaviours were caused by an excess or lack of body fluids (called "humours"), which he classified as blood, yellow bile, black bile, and phlegm.

Historically, in the second century AD, the physician Galen described four classical temperaments (melancholic, phlegmatic, sanguine and choleric), corresponding to the four humours or bodily fluids. This historical concept was explored by philosophers, psychologists, psychiatrists and psycho-physiologists from very early times of psychological science, with theories proposed by Immanuel Kant, Hermann Lotze, Ivan Pavlov, Carl Jung, Gerardus Heymans among others. In more recent history, Rudolf Steiner had emphasized the importance of the four classical temperaments in elementary education, the time when he believed the influence of temperament on the personality to be at its strongest. Neither Galen nor Steiner are generally applied to the contemporary study of temperament in the approaches of modern medicine or contemporary psychology.
The four temperaments described individuals as sanguine (optimistic, social, and associated with the element of air), melancholic (analytical, quiet, earth), choleric (short-tempered, irritable, fire), and phlegmatic (relaxed, peaceful, water).
Book Of The Month - March 2023: Remembering Babylon By David Malouf
Remembering Babylon is a book by David Malouf, published in 1993. It won the inaugural International Dublin Literary Award and was shortlisted for the Booker Prize and the Miles Franklin Award.
The novel covers themes of isolation, language, relationships (particularly those between men), community and living on the edge (of society, consciousness, culture). Its themes evolve into a greater narrative of an English boy, Gemmy Fairley, who is marooned on a foreign land and is raised by a group of aborigines, natives to the land in Queensland. When white settlers reach the area, he attempts to move back in the world of Europeans. As Gemmy wrestles with his own identity, the community of settlers struggle to deal with their fear of the unknown.
The narrative was influenced by the experiences of James Morrill, a shipwreck survivor who lived with Aboriginal people in North Queensland for 17 years from 1846 to 1863.
Gemmy is first shown at the fence between the European settlement, and the aborigine lands, about to fall onto the white side while three European children watched.
"The creature or spirit in him had spoken up, having all along had the words in there that would betray him and which, when they came hooting out of his mouth, so astonished him: Do not shoot. I am a B-b-British object."(p.33)
Gemmy contemplating Janet:
"She was a puzzle to him. He could never be sure what she was thinking. He knew the boy's thoughts because he wanted them known. His power lay in your recognizing that he possessed it. It was a power that belonged to him because he was a boy; because one day, the authority he had claimed in raising the stick to his shoulder would be real. The girl's power was entirely her own. She needed no witness to it."(p. 36)
"He was a parody of a white man."(p.39)
The settlers:
"For at any moment--and this was the fact of the matter--they might be overwhelmed."(p.42)
"What you fix your gaze on is the little hard-backed flies that are crawling about in the corner of its bloodshot eyes and hopping down at intervals to drink the sweat of its lip. And the horror it carries to you is not just the smell, in your own sweat, of a half-forgotten swamp-world going back deep in both of you, but that for him, as you meet here face to face in the sun, you and all you stand for have not yet appeared over the horizon of the world, so that after a moment all the wealth of it goes dim in you, then is canceled altogether, and you meet at last in a terrifying equality that strips the last rags from your soul and leaves you so far out on the edge of yourself that your fear now is that you may never go back. It was the mixture of monstrous strangeness and unwelcome likeness that made Gemmy Fairley so disturbing to them, since at any moment he could show either one face or the other; as if he were always standing there at one of those meetings, but in his case willingly and the encounter was an embrace."(p.43)
David George Joseph Malouf AO (born 20 March 1934) is an Australian poet, novelist, short story writer, playwright and librettist. Malouf was born in Brisbane, Australia, to a Christian Lebanese father and an English-born mother of Portuguese Sephardi Jewish descent. His paternal family had immigrated from Lebanon in the 1880s, while his mother's family had moved to England via the Netherlands, before migrating to Australia in 1913.
He attended Brisbane Grammar School and graduated from the University of Queensland with a B.A. degree in 1955. He lectured for a short period before moving to London, where he taught at Holland Park School, before relocating to Birkenhead in 1962. He returned to Australia in 1968, taught at his old school, and lectured in English at the Universities of Queensland and Sydney. Mr. Malouf identifies as gay. He has lived in England and Tuscany, and for the past three decades spent most of his time in Sydney.
His Booker Prize-shortlisted novel Remembering Babylon (1993) is set in northern Australia during the 1850s amid a community of English immigrant farmers (with one Scottish family) whose isolated existence is threatened by the arrival of a stranger, a young white man raised from boyhood by Indigenous Australians.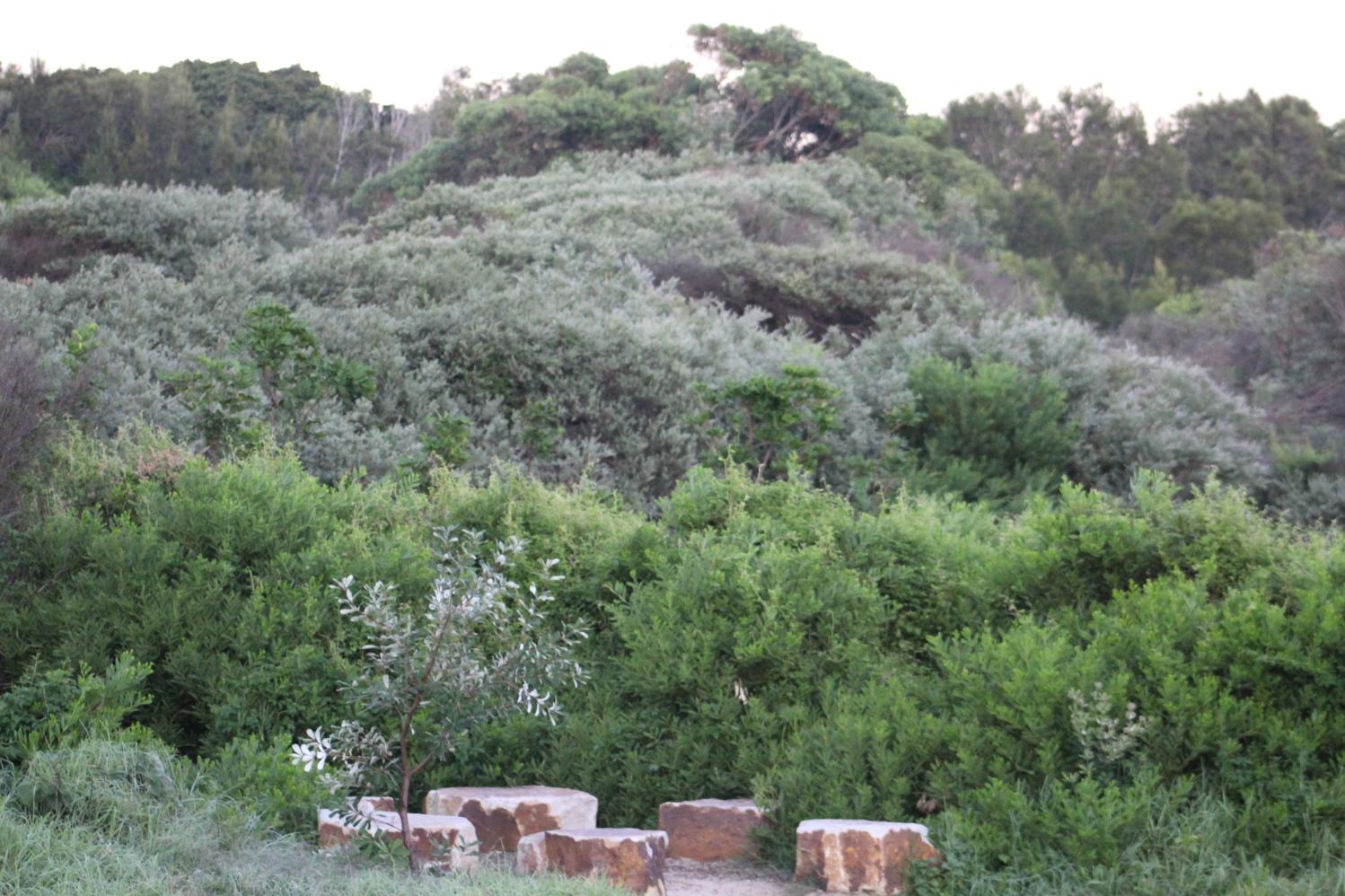 The Drug Fasudil Is Found To Reverse Key Symptoms Of Schizophrenia In Mice
A team from Nagoya University in Japan used the drug fasudil to reverse two common symptoms associated with schizophrenia: reduced density of pyramidal neurons and cognitive dysfunction associated with methamphetamine treatment.? Their findings, which were published in Pharmacological Research, suggest new therapeutic approaches for treating schizophrenia patients.
Genetic vulnerability is generally accepted to be involved in the development of schizophrenia. One of the key genetic factors involved is copy-number variation, a genetic trait in which people have different numbers of a particular gene. In particular, variations in the copy number of the ARHGAP10 gene are associated with symptoms of schizophrenia.
ARHGAP10 encodes a protein that is involved in the regulation of the Rho GTPase family of enzymes. Among these Rho GTPase family members, a few reports have implicated RhoA in schizophrenia. In the current research, the group theorized that some of the downstream factors of RhoA may be treatment targets. They identified Rho-associated kinase (ROCK), as a potential therapeutic target, since activation of the RhoA/ROCK signalling pathway stimulates many risk factors for schizophrenia.
When model mice with mutations in their ARHGAP10 gene are bred, they exhibit symptoms similar to those of human schizophrenia patients. Symptoms include altered spine density, methamphetamine-induced cognitive dysfunction, and activation of RhoA/ROCK signalling.
"ROCK signaling promotes spine shrinkage and destabilization," said lead researcher Rinako Tanaka from Nagoya University Graduate School of Medicine. "This is important because cognitive impairment, such as that seen in schizophrenia, is known to be associated with spine morphology."
A team led by the Nagoya University Graduate School of Medicine, in collaboration with Fujita Health University, used fasudil to inhibit ROCK in model mice with mutations in their ARHGAP10 gene to see if this improved symptoms. They found that treatment restored the density of pyramidal neurons in the medial prefrontal cortex, a part of the brain associated with attention and long-term memory. As a result, mice with methamphetamine-induced cognitive impairment treated with the drug also performed better on visual discrimination tests.
"Our findings clarify how ROCK contributes to the neuropathological changes in spine morphology and to the cognitive vulnerability to methamphetamine caused by schizophrenia-associated mutations in the ARHGAP10 gene," Tanaka said.
"Targeting Rho-kinase signalling may provide new therapeutic approaches for the treatment of schizophrenia patients, including those with ARHGAP10 gene mutations. Inhibitors of Rho kinase, such as fasudil, or those downstream of Rho kinase may be future therapeutic drugs for schizophrenia."
Rinako Tanaka, Jingzhu Liao, Kazuhiro Hada, Daisuke Mori, Taku Nagai, Tetsuo Matsuzaki, Toshitaka Nabeshima, Kozo Kaibuchi, Norio Ozaki, Hiroyuki Mizoguchi, Kiyofumi Yamada.
Inhibition of Rho-kinase ameliorates decreased spine density in the medial prefrontal cortex and methamphetamine-induced cognitive dysfunction in mice carrying schizophrenia-associated mutations of the Arhgap10 gene.
Pharmacological Research, 2023; 187: 106589 DOI:
10.1016/j.phrs.2022.106589
How To Make Hydrogen Straight From Seawater - No Desalination Required
RMIT Researchers have developed a cheaper and more energy-efficient way to make hydrogen directly from seawater, in a critical step towards a truly viable green hydrogen industry.
The new method from RMIT University researchers splits the seawater directly into hydrogen and oxygen -- skipping the need for desalination and its associated cost, energy consumption and carbon emissions.
Hydrogen has long been touted as a clean future fuel and a potential solution to critical energy challenges, especially for industries that are harder to decarbonise like manufacturing, aviation and shipping.
Almost all the world's hydrogen currently comes from fossil fuels and its production is responsible for around 830 million tonnes of carbon dioxide a year*, equivalent to the annual emissions of the United Kingdom and Indonesia combined.
But emissions-free 'green' hydrogen, made by splitting water, is so expensive that it is largely commercially unviable and accounts for just 1% of total hydrogen production globally.
Lead researcher Dr Nasir Mahmood, a Vice-Chancellor's Senior Research Fellow at RMIT, said green hydrogen production processes were both costly and relied on fresh or desalinated water.
"We know hydrogen has immense potential as a clean energy source, particularly for the many industries that can't easily switch over to be powered by renewables," Mahmood said.
"But to be truly sustainable, the hydrogen we use must be 100% carbon-free across the entire production life cycle and must not cut into the world's precious freshwater reserves.
"Our method to produce hydrogen straight from seawater is simple, scaleable and far more cost-effective than any green hydrogen approach currently in the market.
"With further development, we hope this could advance the establishment of a thriving green hydrogen industry in Australia."
A provisional patent application has been filed for the new method, detailed in a lab-scale study published in Wiley journal, Small.
Splitting the difference: a catalyst for seawater
To make green hydrogen, an electrolyser is used to send an electric current through water to split it into its component elements of hydrogen and oxygen.
These electrolysers currently use expensive catalysts and consume a lot of energy and water -- it can take about nine litres to make one kilogram of hydrogen. They also have a toxic output: not carbon dioxide, but chlorine.
"The biggest hurdle with using seawater is the chlorine, which can be produced as a by-product. If we were to meet the world's hydrogen needs without solving this issue first, we'd produce 240 million tons per year of chlorine each year -- which is three to four times what the world needs in chlorine. There's no point replacing hydrogen made by fossil fuels with hydrogen production that could be damaging our environment in a different way," Mahmood said.
"Our process not only omits carbon dioxide, but also has no chlorine production."
The new approach devised by a team in the multidisciplinary Materials for Clean Energy and Environment (MC2E) research group at RMIT uses a special type of catalyst developed to work specifically with seawater.
The study, with PhD candidate Suraj Loomba, focused on producing highly efficient, stable catalysts that can be manufactured cost-effectively.
"These new catalysts take very little energy to run and could be used at room temperature," Mahmood said.
"While other experimental catalysts have been developed for seawater splitting, they are complex and hard to scale.
"Our approach focused on changing the internal chemistry of the catalysts through a simple method, which makes them relatively easy to produce at large-scale so they can be readily synthesised at industrial scales," Loomba said.
Mahmood said the technology had promise to significantly bring down the cost of electrolysers -- enough to meet the Australian Government's goal for green hydrogen production of $2/kilogram, to make it competitive with fossil fuel-sourced hydrogen.
The researchers at RMIT are working with industry partners to develop aspects of this technology.
The next stage in the research is the development of a prototype electrolyser that combines a series of catalysts to produce large quantities of hydrogen.
Resilience In The Face Of Disaster: New Reports Examine Mental Health And Bushfires
Professor Kaarin Anstey from UNSW's School of Psychology and NeuRA has led the PATH project, which is co-hosted by Australian National University (ANU) and UNSW, since 2006. PATH is a large, ongoing longitudinal study comprising approximately 7500 participants from the ACT and neighboring city, Queanbeyan. The project provides invaluable information on mental health and cognitive function through adulthood.
The latest reports from PATH examined the mental health and wellbeing of over 1000 people aged between 59-87 from Canberra and the surrounding regions including the NSW South Coast, during the 2019/2020 bushfire season.
The studies found that while people reported their mental health worsening during the bushfire period, their mental health and wellbeing quickly returned to pre-disaster levels once the bushfires were over. Even those who did experience poorer mental health outcomes during the bushfires, such as people directly exposed to the fires, still scored on the lower range of mental distress.
"The reports show the significant impact that natural disasters such as bushfires have on the mental health of our community, but also that most people were resilient and bounced back during the recovery period. We also found that feeling prepared for natural disasters was associated with better mental health outcomes," says Prof. Anstey.
"These findings are likely relevant to all Australians experiencing bushfires and reinforce the value of investing in preparing the community for such events."
Resilience in the face of disaster: new reports examine mental health and bushfires
A long-term study led by UNSW Sydney researchers has analysed older Canberrans' mental health during the 2019/2020 bushfires.
Scientists from UNSW used an online survey to capture the impact of the 2019/2020 bushfires on people's mental health. Image: Shutterstock/ Jimmy Walsh
Two new reports commissioned by the ACT Government, published as part of the Personality and Total Health Through Life Project (PATH), have found older Canberrans were emotionally resilient following the bushfires in 2019 and 2020.
Professor Kaarin Anstey from UNSW's School of Psychology and NeuRA has led the PATH project, which is co-hosted by Australian National University (ANU) and UNSW, since 2006. PATH is a large, ongoing longitudinal study comprising approximately 7500 participants from the ACT and neighbouring city, Queanbeyan. The project provides invaluable information on mental health and cognitive function through adulthood.
The latest reports from PATH examined the mental health and wellbeing of over 1000 people aged between 59-87 from Canberra and the surrounding regions including the NSW South Coast, during the 2019/2020 bushfire season.
The studies found that while people reported their mental health worsening during the bushfire period, their mental health and wellbeing quickly returned to pre-disaster levels once the bushfires were over. Even those who did experience poorer mental health outcomes during the bushfires, such as people directly exposed to the fires, still scored on the lower range of mental distress.
"The reports show the significant impact that natural disasters such as bushfires have on the mental health of our community, but also that most people were resilient and bounced back during the recovery period. We also found that feeling prepared for natural disasters was associated with better mental health outcomes," says Prof. Anstey.
"These findings are likely relevant to all Australians experiencing bushfires and reinforce the value of investing in preparing the community for such events."
Capturing the impact of bushfires
Natural disasters such as bushfires have an impact on both physical and mental health and the 2019/2020 bushfire season in Australia was one of the most severe in recorded history.
Prof. Anstey's team was in the field surveying participants in late 2019 and early 2020 for the PATH Through Life Project when the bushfires hit.
"We recognised the significance of the fires and quickly put together a sub project to evaluate how the fires were affecting our study participants," says Prof. Anstey. "We administered an online survey to our study participants to capture their experiences."
The study revealed that women were more likely to experience negative mental health outcomes as a result of the bushfires but that for all participants, the encounter led to an appreciation of what and who they have in their lives, as well as those who helped them and others in need.
"The long-term involvement of our participants means we will be able to evaluate how this event impacts over all trajectories of wellbeing and mental health, and look at risk and protective factors for resilience," says Prof. Anstey.
ACT Minister for Mental Health Emma Davidson said the study highlighted the importance of Canberrans looking after their wellbeing during stressful events.
"With the recent 20th anniversary of the 2003 bushfires, it is fitting we reflect on the mental health challenges associated with natural disasters such as bushfires," Minister Davidson said.
"While it is encouraging to see the positive results in this report for older Canberrans, I cannot overstate how living through a natural disaster, even when you're not directly affected by it, can have a severe impact on your physical and mental health.
The importance of longitudinal studies
The PATH project is one of the only longitudinal adult lifespan studies in Australia and provides unique data for researchers across multiple fields. To date, there have been over 300 papers, reports and theses published using PATH data.
The first wave of data collection occurred in 1999 and included adults aged 20-64 who were randomly sampled from the electoral roll of the ACT and Queanbeyan. Additional waves of data collection have occurred approximately every four years.
Studies published as part of the PATH project include research that ranges from understanding the impact of the Mediterranean diet on cognitive health, identifying risk factors for dementia, to analyses of the screening measures of affective and generalised anxiety disorders.
This latest report has provided essential insight into people's experiences with bushfires.
As the risk of bushfires is set to increase in the future due to Australia's changing climate, Prof. Anstey hopes that these results can help service providers to anticipate community needs and inform policy and program responses in future bushfire events.
Scientists Find World's Oldest European Hedgehog
The world's oldest scientifically-confirmed European hedgehog has been found in Denmark by a citizen science project involving hundreds of volunteers. The hedgehog lived for 16 years, 7 years longer than the previous record holder.
The European hedgehog is one of our most beloved mammals but populations have declined dramatically in recent years. In the UK, studies indicate that urban populations have fallen by up to 30% and rural populations by at least 50% since the turn of the century (British Hedgehog Preservation Society). To combat this, researchers and conservationists have launched various projects to monitor hedgehog populations, to inform initiatives to protect hedgehogs in the wild.
During 2016, Danish citizens were asked to collect any dead hedgehogs they found for "The Danish Hedgehog Project," a citizen science project led by Dr Sophie Lund Rasmussen (also known as 'Dr Hedgehog'). The aim was to better understand the state of the Danish hedgehog population by establishing how long hedgehogs typically lived for. Over 400 volunteers collected an astonishing 697 dead hedgehogs originating from all over Denmark, with a roughly 50/50 split from urban and rural areas.
The researchers determined the age of the dead hedgehogs by counting growth lines in thin sections of the hedgehogs' jawbones, a method similar to counting growth rings in trees. The results have been published as a paper in the journal Animals.
Key findings:
The oldest hedgehog in the sample was 16 years old -- the oldest scientifically documented European hedgehog ever found. Two other individuals lived for 13 and 11 years respectively. The previous record holder lived for 9 years.
Despite these long-lived individuals, the average age of the hedgehogs was only around two years. About a third (30%) of the hedgehogs died at or before the age of one year.
Most (56%) of the hedgehogs had been killed when crossing roads. 22% died at a hedgehog rehabilitation centre (for instance, following a dog attack), and 22% died of natural causes in the wild.
Male hedgehogs in general lived longer than females (2.1 vs 1.6 years, or 24% longer), which is uncommon in mammals. But male hedgehogs were also more likely to be killed in traffic. This may be because males have larger ranges than females and likely move over larger areas, bringing them into contact more frequently with roads.
For both male and female hedgehogs, road deaths peaked during the month of July, which is the height of the mating season for hedgehogs in Denmark. This is likely because hedgehogs walk long distances and cross more roads in their search for mates.
Dr Sophie Lund Rasmussen (based at the Wildlife Conservation Research Unit WildCRU, Department of Biology, University of Oxford, and affiliated researcher at Aalborg University), who leads The Danish Hedgehog Project, said: 'Although we saw a high proportion of individuals dying at the age of one year, our data also showed that if the individuals survived this life stage, they could potentially live to become 16 years old and produce offspring for several years. This may be because individual hedgehogs gradually gain more experience as they grow older. If they manage to survive to reach the age of two years or more, they would have likely learned to avoid dangers such as cars and predators.'
She added: 'The tendency for males to outlive females is likely caused by the fact that it is simply easier being a male hedgehog. Hedgehogs are not territorial, which means that the males rarely fight. And the females raise their offspring alone.'
Hedgehog jaw bones show growth lines because calcium metabolism slows down when they hibernate over winter. This causes bone growth to reduce markedly or even stop completely, resulting in growth lines where one line represents one hibernation.
The researchers also took tissue samples to investigate whether the degree of inbreeding influenced how long European hedgehogs live for. Previous studies have found that the genetic diversity of the Danish hedgehog population is low, indicating high degrees of inbreeding. This can reduce the fitness of a population by allowing hereditary, and potentially lethal, health conditions to be passed on between generations. Surprisingly, the results showed that inbreeding did not seem to reduce the expected lifespan of the hedgehogs.
Dr Rasmussen said: 'Sadly, many species of wildlife are in decline, which often results in increased inbreeding, as the decline limits the selection of suitable mates. This study is one of the first thorough investigations of the effect of inbreeding on longevity. Our research indicates that if the hedgehogs manage to survive into adulthood, despite their high degree of inbreeding, which may cause several potentially lethal, hereditary conditions, the inbreeding does not reduce their longevity. That is a rather groundbreaking discovery, and very positive news from a conservation perspective.'
Dr Rasmussen added: 'The various findings of this study have improved our understanding of the basic life history of hedgehogs, and will hopefully improve the conservation management for this beloved and declining species.'
Sophie Lund Rasmussen, Thomas B. Berg, Helle Jakobe Martens, Owen R. Jones.
Anyone Can Get Old—All You Have to Do Is Live Long Enough: Understanding Mortality and Life Expectancy in European Hedgehogs (Erinaceus europaeus).
Animals, 2023; 13 (4): 626 DOI:
10.3390/ani13040626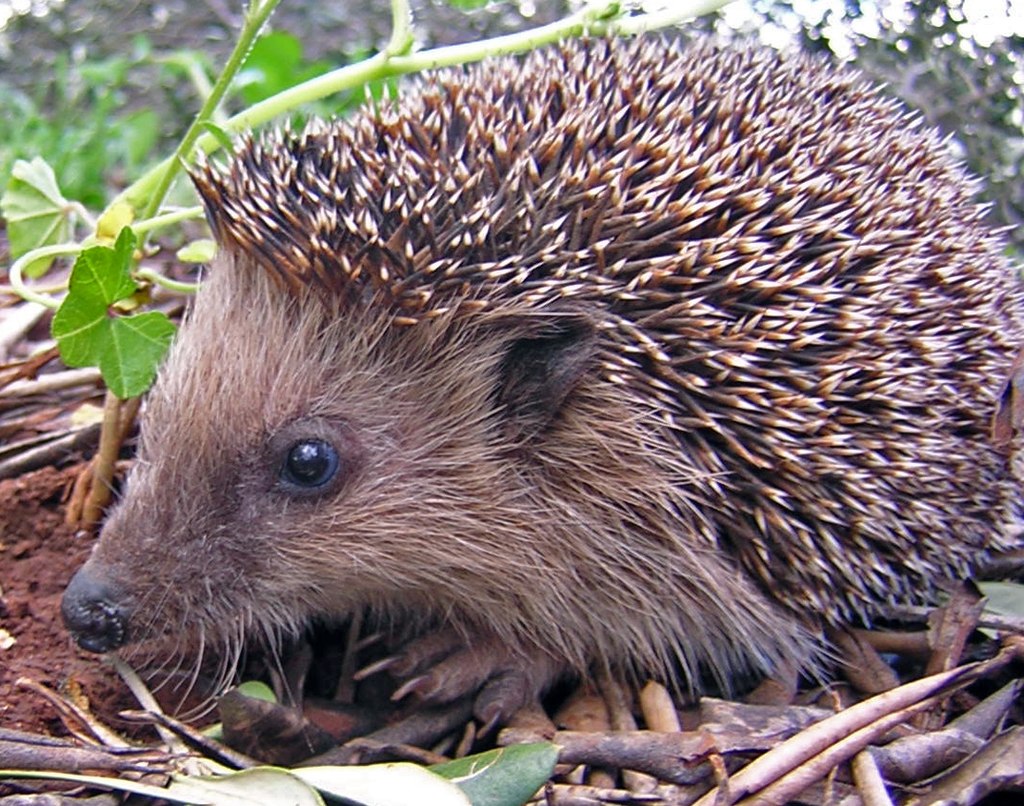 A young Hedgehog (Erinaceus europaeus). Photo: Gibe.

Disclaimer: These articles are not intended to provide medical advice, diagnosis or treatment. Views expressed here do not necessarily reflect those of Pittwater Online News or its staff.