Inbox and environment news: Issue 531
March 20 - 26, 2022: Issue 531
Award-Winning Journalist Kate McClymont AM Addresses CWA Manly's IWD Event
The Country Women's Association of NSW's Manly branch held its inaugural annual International Women's Day event on Saturday, March 12. Guest speaker was eight-time Walkley Award winner, investigative journalist Kate McClymont.
"The Manly branch of the CWA has nearly tripled in size in the last few years and now has a regular calendar of events supporting our members, local charities and rural communities," said President of CWA Manly, Robyn Grennan.
"An annual IWD event was a natural addition to the calendar and Kate McClymont was an ideal inaugural speaker with her country roots and professional success."
Event co-ordinator and CWA Manly Member Diana Whitton said the audience was enthralled by Kate's fascinating tales of betrayal, corruption, and crime. Kate's phone has been tapped, she's had police security and she has received death threats because of her exposés.
"It was an honour for the Manly branch of CWA to host the afternoon tea and hear about the achievements of this fearless woman, in the year in which CWA of NSW is celebrating a centenary of fearless women," said Dr Whitton. "In its 100 years the CWA has been a strong advocate for rural communities being integral in the introduction of compulsory seat belts, white lines on the edge of roads and flashing speed signs in school zones, and they will continue improving the social, educational, recreational, and medical resources for their communities."
CWA Manly raised around $4,000 at its IWD event with money earmarked for several local charities and CWA programs including the Disaster Relief Fund which is helping flood-stricken communities.
"The event was so successful due to the incredible work of our members and the support of the community including students from the Fortunate Food Co, Bunnings Warringah Mall an even my grandchildren Rex Taylor and Ellie Grennan," said Ms Grennan. "We send sincere thanks to these supporters. Without them we could not raise the funds we do for local and rural communities."
The next events for CWA Manly include the Willandra Village Seniors Festival on March 26 and a Mother's Day stall to be held at St Matthews Anglican Church, The Corso, Manly on Saturday, May 7. Both events will feature handicrafts and homemade baked goods and preserves.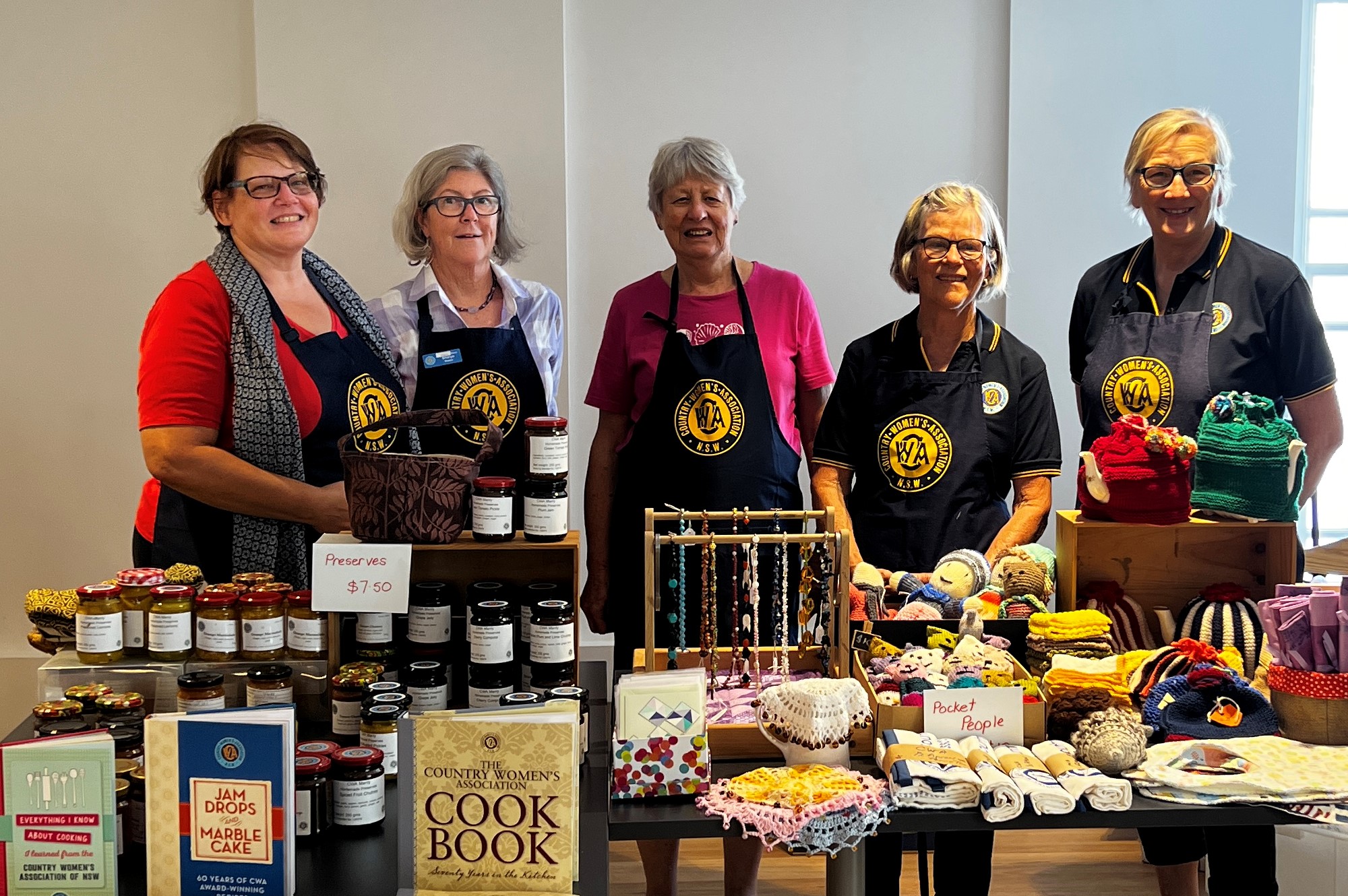 CWA Manly Members who hosted the recent International Women's Day event: (From left) Liat Silberman (Joint Secretary), Sharyn Moses, Robyn Grennan (President), Rose O'Hara and Diana Whitton (Event Co-ordinator).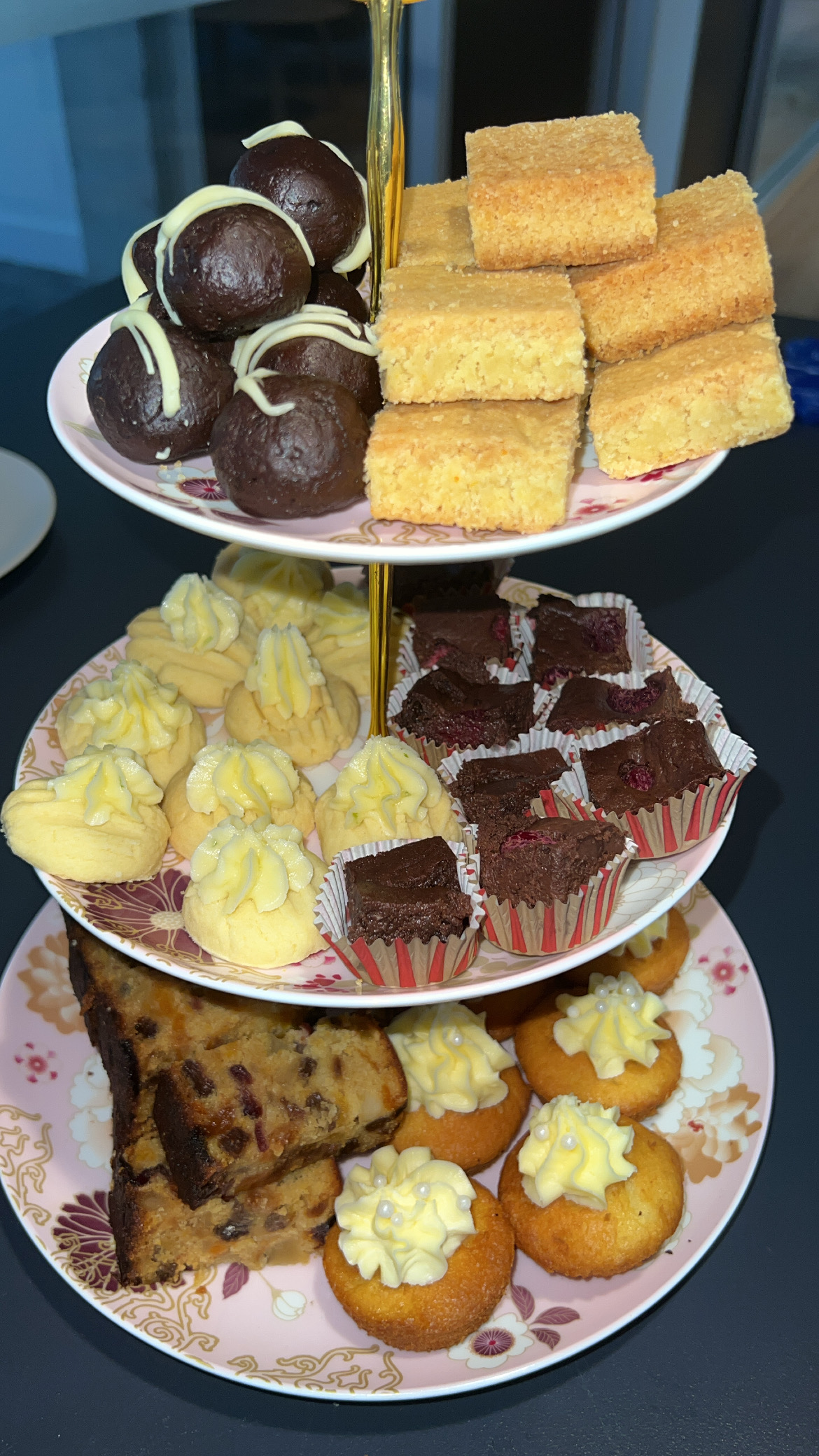 Guests at the CWA Manly IWD high tea enjoyed a selection of sweet and savoury treats prepared by members.
Pension Increase March 20
The Age Pension will rise on 20 March in line with inflation and living costs.
Centrelink adjusts the maximum pension payment twice a year - in March and September, to ensure your payments keep pace with rising living costs.
The latest increase of 2.1% – effective 20 March 2022 – has been adjusted to reflect the higher cost of living from rising inflation. The increase is based on a set formula, which uses the rate of inflation and adjusts for changes in male average earnings.
Indexation is part of the social security safety net helping pensioners keep pace with cost-of-living pressures.
Centrelink has adjusted the payment rates for the Age Pension.
Singles: Increase of $20.10 a fortnight, totalling $987.60 a fortnight
Couples (combined): Increase of $30.20 a fortnight for couples, totalling $1,488.80 a fortnight.
This is equivalent to $1.43 per day for singles and $2.15 per day for couples.
Centrelink has also adjusted assets test thresholds - this is the limit beyond which a part-pension ceases.
Single: threshold has increased by $6,750 to $599,750 for homeowners and $816,250 for non-homeowners.
Couple (combined): threshold has increased by $10,000 to $901,500 for homeowners and $1,118,000 for non-homeowners.
Centrelink reassesses the value of assets in March and September along with indexation of the pension and assets test limits. This is to make sure pensioners are not being paid too much or not enough – based on the rules set out under the means test.
National Seniors welcomes the increases to the Age Pension and asset test limits. However, even with these changes the pension continues to seriously lag behind cost-of-living pressures, especially for those with limited financial means.
National Seniors Australia has outlined some of these reforms in its latest Federal Budget submission.
Independent Pension Tribunal
An Independent Pension Tribunal is needed to set the rate for the pension and pension supplements to stop it becoming a political football.
An Independent Tribunal would review and set the rates based on need to ensure pensioners facing cost of living pressure are not left behind.
According to National Seniors Australia Chief Advocate Ian Henschke, "There is a desperate need to particularly focus on Commonwealth Rent Assistance. Renters are the most likely to be living in pension poverty."
National Seniors Australia is calling for the government to exempt work income from the income test. The income test unfairly punishes low-wealth pensioners who need to work to boost their income and savings.
Currently an aged pensioner starts to lose fifty cents in the dollar of their pension once they earn $240 or more a week and they pay income tax as well.
"In Australia, only 2.9 per cent of aged pensioners work compared to 24.8 per cent in New Zealand. Pensioners in New Zealand simply work and pay tax without being penalised with the loss of their pension payments," Mr Henschke said.
"Changing the income test would not be a burden on the budget. Quite the opposite. It would boost GDP and government tax revenue. They would go from being seen as a liability to an asset."
Pension rules are trapping thousands of older Australians in larger, high maintenance homes or pushing them into residential aged care unnecessarily.
Many older Australians might downsize into something more suitable, but not when selling the family home results in a hit to their pension. But, if they go into residential aged care they get an exemption for two years.
"Allowing high level home care recipients to downsize their home without impacting their pension, will improve their mental and physical health, taking pressure off the residential aged care sector. It will also give them more money to spend and stimulate the economy."
NSW Seniors Festival Online
In 2022 you can once again enjoy the Seniors Festival Expo online!
See live performances and presentations from the Expo stage in the comfort of your own living room, thanks to the event livestream.
Plus learn about nutrition, fitness, finance, home organising and more, from our expert exhibitors through virtual workshops and guides.
A final ticket release for the Premier's Gala Concerts is now available. Contact Ticketek online
https://bit.ly/3gj9aVQ
or over the phone 1300 130 613 to secure your seats.
The Premier's Gala Concerts will be held at 11:00am and 2:45pm on both Wednesday 30 and Thursday 31 March at the Aware Super Theatre, ICC Sydney.
The 2022 Festival will take place between 25 March - 3 April.
2022 NSW Seniors Festival Theme: Reconnect
Future Of Aged Care In The Spotlight
National Seniors Australia will be telling aged care providers and consumer groups, what older Australians want to see in future aged care, as part of Australian Health Care Week, the largest health care event in the country.
CEO of National Seniors and Director of Research, Professor John McCallum, will present the findings of a survey of more than 5,000 seniors at the event's VIP Age Care Summit in Sydney later today.
The National Seniors survey asked respondents on their attitudes to helping design or "co-designing" the future of aged care.
"The survey gives providers a road map on how they can turn their care facilities into a greater asset through reform and innovation," Professor McCallum will tell the event's forum today.
He will also explain the research found almost half of respondents answered "older Australians" when asked about who should be involved in helping design a future aged care model.
"There are several reasons for this," Professor McCallum said.
"Seniors have the expertise and the wisdom in this field according to our respondents, and they are also the most affected by the outcome."
The survey also found that respondents who said older Australians should be included in helping co-design aged care should be involved in every aspect from the ground up.
"That includes critical parts such as food, staffing and social activities," said Professor McCallum.
However, while the majority of older Australians were in favour of co-design, the survey found a third were unsure about the concept or wary of the term if it was a government project.
"Our members told us it was akin to 'government waffle' or 'bureaucratic speak'.
The survey was conducted in 2021 and was open to all Australians over the age of 50. It received 5,430 responses.
Reforms To Deliver Lower Prices For Medical Devices And Lower Private Health Insurance Premiums
The Australian Government's plan to make private health insurance simpler and more affordable for all Australians is continuing to move ahead through landmark reform of the Prostheses List.
The multi-year reforms are anticipated to deliver total savings of approximately $900 million for consumers and the private health insurance system through significant reductions in prices for medical devices.
This will be achieved by better aligning the prices of medical devices between private and public hospitals and delivering structural reforms that better focus the Prostheses List for the future on high-cost and innovative medical devices.
The List, established in 1985, sets the minimum price insurers must pay hospitals for a surgically implanted prosthesis received by a private patient in a privately insured episode of hospital treatment. Examples of prostheses are
replacement hips and knees
,
cardiac implantable electronic devices, such as pacemakers,
and human tissue.
Since 1985, the Protheses List has grown in both size and complexity, now including more than 11,600 items.
In 2019-20, more than 3.1 million prostheses on the list were supplied at a cost – to private health insurers – of approximately $2.1 billion.
The Government is reforming the list to better align prices in the private system with those paid in public hospitals, and comparable international markets. Prices for medical devices vary and recent analysis shows that they can be up to 145 per cent higher than the cost of the same items in the public health system.
These reforms will improve the affordability and value of private health insurance for Australians by keeping downward pressure on premiums, while still maintaining access to high quality medical devices.
These reforms will help to continue to deliver record lower premiums changes for consumers.
The Government's ongoing reforms to private health insurance have contributed to the lowest annual average premium change for consumers since 2001, which will be 2.70 percent in 2022.
To support the implementation of the reforms, I have completed a Memorandum of Understanding with the Medical Technology Association of Australia (MTAA).
The Government recognises it is important to provide predictability for the medical technology industry and this MoU sets out a process to ensure a more seamless implementation of the reform arrangements and will ensure the commitment of the medical technology industry to the success of the reforms.
In particular, the MoU provides clarity to industry about how items on the List will be costed, setting in place a process to reduce the gap between the cost of medical devices in the public and private health sectors over three years.
The MoU also clarifies the process for the implementation of new funding arrangements for general use consumable items which will also delivers predictability for patients, hospitals and insurers. These items can be better funded through bundled funding arrangements which are being designed with the sector.
I thank all stakeholders – including consumers, private hospital networks, private health insurers, clinicians and the broader medical technology industry – for their continued commitment to these reforms and for engaging constructively with the Government for the benefit of Australians with private health insurance.
Netflix Good-Self-Checkouts Bad: Seniors Grapple With Changing Digital Technology
March 16, 2022
Older Australians' use of digital technology improved and increased during the first year of the COVID pandemic, but their comfort with digital technology declined, according to a new report from National Seniors Australia.
The report, titled, "I am trying to keep up to date…but it is moving so fast": Older Australians' Digital Engagement in Turbulent Times, compares the results of a 2018 survey of 5466 seniors with a repeat survey of 5430 seniors in 2021.
With many services moving online or becoming automated, seniors are working hard to keep up, but some are feeling left behind.
"The federal government and business can help those who feel abandoned by using the savings from going digital to enable older Australians to actively participate in a digital world and enable effective workarounds for those who can't," said National Seniors Chief Executive and Director of Research, Professor John McCallum.
The survey results show that seniors now web-surf, text, stream television, bank online and video-call more than they did pre-COVID.
When invited to discuss their use of apps in the 2021 survey, 622 people listed more than 400 apps and app types that enhance diverse aspects of their lives.
But seniors' discomfort solving minor problems with technical devices, and their worry about digital privacy, have also increased.
"Much digital engagement during the COVID era has been forced, with non-digital choices contracting over time and little support to make the transition," said Professor McCallum.
"The views seniors expressed in the 2021 survey clearly highlight the important fact that using technology does not imply comfort with it."
As one 2021 survey participant said in the quote that became the report's title, "We are being forced into the digital world and I am trying to keep up to date with most of it, but it is moving so fast."
The pandemic compelled many seniors to buy a smart phone and learn how to use it, but the cost of this and the steep learning curve have been prohibitive to some.
Many have enjoyed new experiences with platforms like Netflix and Zoom, but those unable to afford these or who lack people to help them are missing out.
The numbers illustrate the impact of these changes. The proportion of seniors agreeing that digital services made their lives easier, rose from 71% in 2018 to 87% in 2021, while the proportion feeling frustrated rose from 32% to 46%.
Not all the discomfort is related to COVID or digital skills. Seniors' comfort using supermarket self-checkouts and ATMs also fell, with over 100 comments revealing that the problem is seniors' concern that these technologies put people out of a job.
"Socially, the digital revolution has shifted people's orientation from face to face and local to virtual and global," said Professor McCallum.
"Is it any wonder that many older Australians, who prefer a local identity and community engagement, express a lack of comfort with this radical change?"
Older Australians increasingly feel digital technologies are designed for younger people. The proportion agreeing with this sentiment increased from 37% in 2018 to 45% in 2021.
More strikingly, the proportion of survey participants who agreed that generations use digital technologies differently rose from an already high 76% in 2018 to a massive 95% in 2021.
In other words, nearly all senior Australians surveyed see a need for digital technologies to be better designed for older people and for older people to help each other learn.
As one 2021 survey participant commented, "Younger people are braver in using [devices and apps], and I suspect they learn from each other. My acquaintances do not discuss [theirs]; therefore I (like many others?) am largely going it alone digitally, with mixed success."
Young People Urge To Stop Vaping
Young people are urged to quit vaping and know the facts and dangers of e-cigarettes, which can contain harmful substances found in cleaning products, nail polish remover, weed killer and bug spray.
Health Minister Brad Hazzard and Minister for Education and Early Learning Sarah Mitchell have launched Get the Facts – Vaping Toolkit and NSW Health awareness campaign.
The campaign, which is aimed at secondary students, reminds parents, carers, young people and teachers vaping is not safe and can have harmful, long-term effects to the physical and brain development of young people.
Minister Hazzard said that
research has proven that e-cigarettes are just as addictive and harmful as regular cigarettes
.
"A respiratory researcher once told me that
e-vaping liquids have chemicals that are similar to antifreeze,
with 500 different flavours to attract kids," Mr Hazzard said.
"It makes it pretty obvious as to the harm it can cause to youngsters' lungs."
Many vapes contain nicotine, some at extremely high concentrations, even if they are not labelled as such, and evidence suggests they can lead to a lifelong nicotine addiction.
NSW Health has worked with the NSW Department of Education to develop the Vaping Toolkit, which contains evidence-based resources and educational materials for parents, carers, young people and schools, to combat the rising number of children and young people who are trying or taking up vaping.
Minister Mitchell urged parents to discuss the dangers of e-cigarettes with their children and to report any usage in schools to principals.
"The number of young people vaping without consideration to the effects is concerning. I encourage all parents and young people to find out more and talk about the hidden, dangerous impacts of e-cigarettes," Ms Mitchell said.
"Educating our young people about the dangers of vaping is essential when there continues to be a large number of reckless individuals selling nicotine products to minors."
The Vaping Toolkit and campaign is designed to increase young people's awareness of the dangers of vaping and support parents, carers, families, schools and educators, health and community bodies with information and strategies to educate and protect young people from the harms of e-cigarettes.
The campaign will target secondary students to raise awareness of the hidden chemicals in vapes, and provide a resource for teachers, parents and carers to kick start conversations.
It is illegal to sell e-cigarettes or vapes to anyone under the age of 18. There are severe penalties for business or others who provide them to minors, including fines of up to $11,000 for individuals, and up to $55,000 for corporations, for first offences.
NSW Health continues to take action against retailers who sell e-cigarettes and e-liquids containing nicotine.
NSW Health seized over 100,000 e-cigarettes worth an estimated street value of over $2 million from 1 July 2020 to 31 December 2021.

Rebecca Jeffcoat: Mawson Station Leader
Published March 6, 2022 by The Australian Antarctic Division
This year's Station Leader for Mawson research station is Rebecca Jeffcoat. Ms Jeffcoat returns to Antarctica after previously leading the wintering team at Casey research station in 2017.
Word Of The Week: Tenacity
Word of the Week returns in 2022 simply to throw some disruption in amongst the 'yeah-nah' mix.
First recorded in 1520–30; from Latin tenācitās equivalent to tenāc- (stem of tenāx ) "holding fast," derivative of tenēre "to hold".

noun
the quality or fact of being able to grip something firmly; grip. being very determined; determination. continuing to exist; persistence.
Tenacity is defined as "persistent determination". It is considered a good character trait since a tenacious character will achieve a goal they set despite any difficulties encountered while achieving that goal.
Connecting The Dots Update On Dates For This:
New and final event details: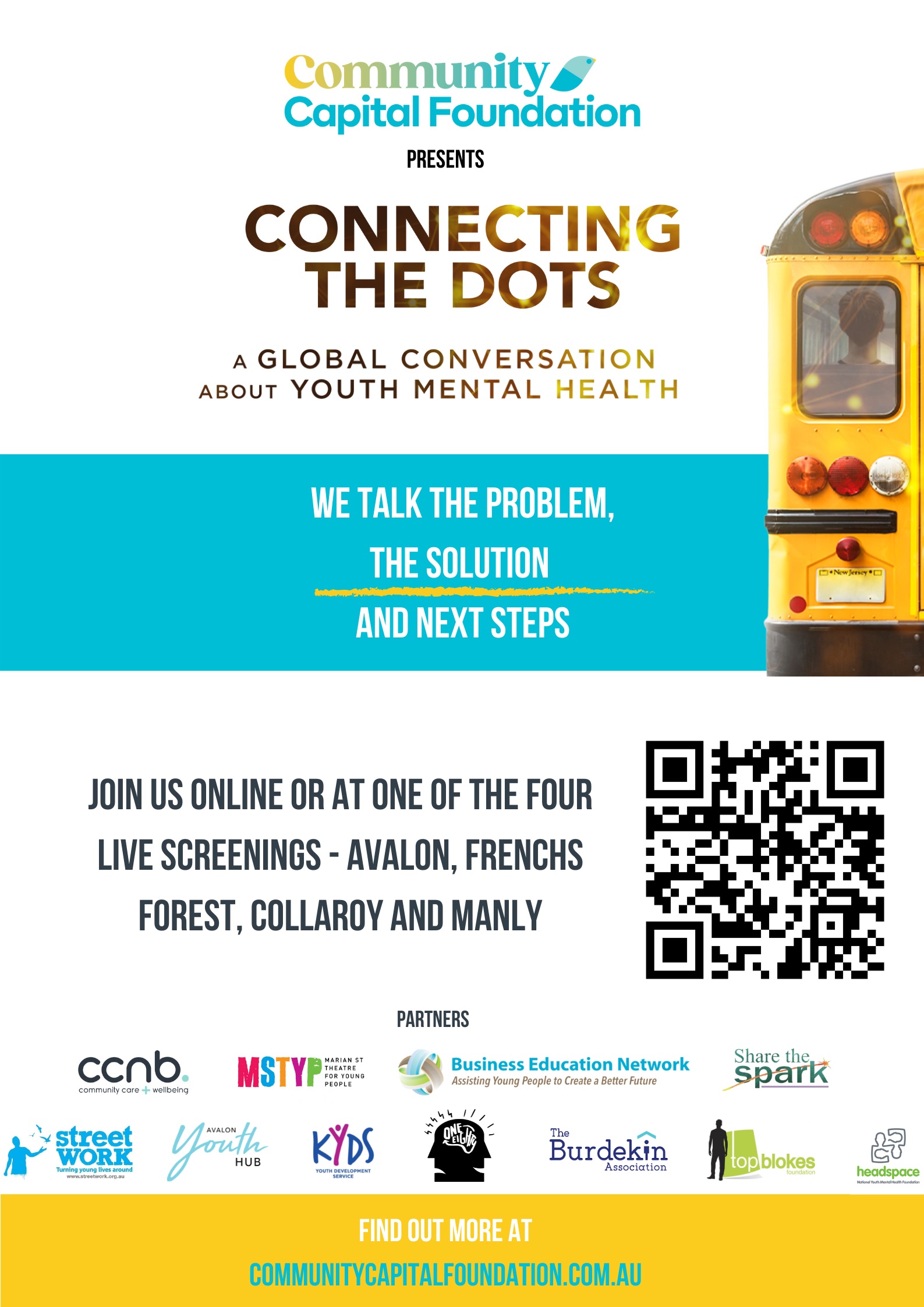 Young And Emerging Artists Showcase Talents At MAG&M
Talented young artists from across the Northern Beaches will showcase their work at the Manly Art Gallery & Museum from 25 March until 1 May 2022.
The annual Express Yourself exhibition features the works of over 50 HSC Visual Art students.
Northern Beaches Mayor Michael Regan commended the 2021 cohort of visual art students who produced outstanding works during a very challenging period.
"We are proud to display these impressive artworks from such talented and resilient young artists at Manly Art Gallery & Museum," Mayor Regan said.
"Express Yourself features a broad range of expressive artforms that explore contemporary issues such as isolation, gender identity and the environment.
"The exhibition showcases the very best from our high-quality secondary schools, attracts new and younger audiences to our regional gallery and helps to nurture and inspire the next generation of local artists."
The winners of the $5,000 Theo Batten Bequest Youth Art Award and the $3,000 Manly Art Gallery & Museum Society Youth Art Award will be announced on Friday 25 March. These two awards are granted annually to students featured in the exhibition.
Visitors are encouraged to vote for their favourite artwork in the KALOF People's Choice Award which is announced at the end of the exhibition period.
Three awards are granted annually to students featured in the exhibition: MAG&M Society Youth Art Award, Theo Batten Bequest Youth Art Award and KALOF People's Choice Award.
Participating schools:
Barrenjoey High School
Covenant Christian School
Davidson High School
Forest High School
Killarney Heights High School
Mater Maria College
Narrabeen Sports High School
NBSC - Balgowlah Boys Campus
NBSC - Cromer Campus
NBSC - Freshwater Senior Campus
NBSC - Mackellar Girls Campus
NBSC - Manly Selective Campus
Northern Beaches Christian School
Oxford Falls Grammar School
Pittwater High School
St Augustine's College
St Luke's Grammar School
St Paul's Catholic College
Stella Maris Catholic College
The Pittwater House Schools
Exhibition: 25 March - 1 May 2022, 10am - 5pm daily (excluding Mondays)
PUBLIC PROGRAMS:
MAG&M Society preview
Friday 25 March, 9 – 10am
MAG&M Society members are invited to a special preview of Express Yourself 2022.
Friday 25 March, 5.30 – 6.30pm
Teachers are invited to a special preview of Express Yourself 2022. Be inspired by the extraordinary creative talent of over 50 young emerging artists from the 20 secondary schools on the Northern Beaches.
Tuesday 29 March, 10 – 11am
Enjoy a special guided tour by MAG&M exhibition curator Bronwen Davies, of selected works by HSC Visual Art students from the 20 secondary schools across the Northern Beaches.
GALLERY DETAILS:
Manly Art Gallery & Museum
West Esplanade Reserve, Manly NSW 2095
Open Tue – Sun, 10am – 5pm (closed Mondays & Public Holidays)
Free entry
T: 02 9976 1421
E: artgallery@northernbeaches.nsw.gov.au
Instagram: magamnsw
www.magam.com.au
Ocean Film Festival World Tour 2022
Avalon Friday 25 Mar 6:30pm - TICKETS
39 Old Barrenjoey Rd, Avalon Beach
Designed to mesmerise and enthral, the Ocean Film Festival World Tour showcases a 3 hour celebration of our oceans comprised of sublime footage taken above and below the water's surface. This unique collection of short films from around the globe document the beauty and power of the ocean, and celebrate the divers, surfers, swimmers and oceanographers who live for the sea's salt spray; who chase the crests of waves; and who marvel at the mysteries of the big blue.
The films feature captivating cinematography, complete with awe-inspiring underwater scenes and fast-paced wave sequences that have been captured from unbelievable vantage points.
Inspiring and thought-provoking, the Ocean Film Festival World Tour is filled with moving footage, touching interviews and insightful narrations. Each of the festival's films conveys a deep respect and appreciation for the world's oceans and the creatures that call them home.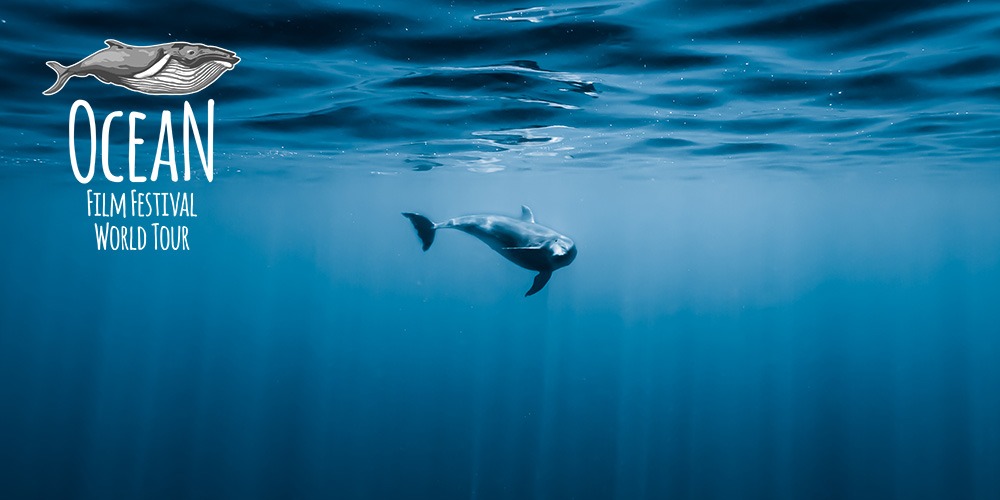 SORRY NO REFUNDS : SEATING IS NOT ALLOCATED.
In the event of a COVID lockdown, this event will be postponed and your tickets will be automatically transferred to the new date. You will receive an email confirming this change. If you can't make the new date you will be offered a refund.
Photo credit: John Kowitz @j.kowitz
Military History Lesson On Offer For Students
Students studying modern history can now apply for a Premier's Anzac Memorial Scholarship, which will provide opportunities to develop their knowledge and understanding of the history of Australians at war.
Premier Dominic Perrottet said up to 20 selected students would join a two-week study tour to significant historical sites to learn about the service of Australian men and women in the World Wars and other conflicts.
"This offers a unique learning experience that complements the NSW History Syllabus, which enhances and reflects on history studies in the classroom," Mr Perrottet said.
"I encourage students in Year 10 and 11 with a keen interest in history to apply as this is a hands-on learning opportunity to represent their school and community."
Minister for Transport and Veterans David Elliott said the 2022 study tour will take place during the Term 3 school holidays (26 September to 7 October) and will visit locations in Sydney, regional NSW and the ACT.
"The tour will be accompanied by a military historian to teach students about our nation's military past and help them understand the importance of commemoration," Mr Elliott said.
"This is an especially important tour in 2022, a year that commemorates 80 years since our veterans fought for our freedom during the Second World War."
One of the 2021 scholars, Ryan Muscat from Marian Catholic College Kenthurst, described the tour as truly incredible.
"It was a once in a lifetime experience, not just because of the fascinating stops but the friendships that I made with my fellow scholars," Ryan said. "It helped me to better appreciate the breadth and scale of sacrifice that personnel from NSW have made in the defence of Australia and how our state's role continues to evolve."
Eligible students can apply online by submitting a short personal essay, a letter of recommendation, a parent consent form and a copy of a marked history assignment.
Registrations close on 28 March 2022.
Chain Of Fools - Aretha Franklin
"Chain of Fools" is a song written by Don Covay. Aretha Franklin first released the song as a single in 1967 and subsequently it appeared on many of her albums. It hit number one on the Billboard Hot Rhythm & Blues chart and number two on Billboard's Hot 100 chart. In the lyrics, the singer has been with her boyfriend for five years but realizes she's one of his "chain of fools," women with whom he's been cheating. Others tell her to leave him, but she says his love is too strong and she's too weak. Yet someday, she predicts the chain will break.
It reached number one on the U.S. R&B chart, staying there for four weeks. "Chain of Fools" also peaked at number two on the Billboard Hot 100, behind "Judy in Disguise (With Glasses)" by John Fred & His Playboy Band.[4] It won the Grammy Award for Best Female R&B Vocal Performance, and later a Grammy Hall of Fame Award. In 2004, this song was ranked #249 on Rolling Stone's list of The 500 Greatest Songs of All Time. The trademark tremolo guitar licks at the introduction were played by Joe South.
On the original single:
Aretha Franklin - lead vocals and piano
Jimmy Johnson and Joe South - guitars
Spooner Oldham - Wurlitzer electric piano
Tommy Cogbill - bass
Roger Hawkins - drums
The Sweet Inspirations, Carolyn Franklin, Erma Franklin & Ellie Greenwich - background vocals
Australia And The Netherlands Initiate MH17 Legal Proceedings
March 14, 2022: Prime Minister, Minister for Foreign Affairs and Women, Attorney-General and Minister for Industrial Relations
Australia and the Netherlands today initiated legal proceedings against the Russian Federation in the International Civil Aviation Organization (ICAO) for the downing of Malaysia Airlines Flight MH17 in 2014.
We have maintained since May 2018 that the Russian Federation is responsible under international law for the downing of Flight MH17.
Today's joint action by Australia and the Netherlands is a major step forward in both countries' fight for truth, justice and accountability for this horrific act of violence, which claimed the lives of 298 victims, 38 of whom called Australia home.
Australia and the Netherlands will rely on overwhelming evidence that:
Flight MH17 was shot down by a Russian Buk-TELAR surface-to-air missile system;
the missile system was transported from Russia to an agricultural field in the east of Ukraine on the morning of 17 July 2014 – an area under the control of Russian-backed separatists;
the missile system belonged to the Russian Federation's 53rd Anti-Aircraft Military Brigade, and was accompanied by a trained Russian military crew;
from the launch site, the Buk-TELAR fired the missile that shot down Flight MH17, killing all 298 people on board;
the missile could only have been fired by the trained Russian crew of the Buk-TELAR, or at least by someone acting under their instruction, direction or control; and
the Buk missile system was returned to the Russian Federation shortly after the downing of Flight MH17.
In October 2020, Russia unilaterally withdrew from negotiations with Australia and the Netherlands regarding the downing of Flight MH17, and refused to return to the negotiating table despite repeated requests by Australia and the Netherlands.
The Russian Federation's refusal to take responsibility for its role in the downing of Flight MH17 is unacceptable and the Australian Government has always said that it will not exclude any legal options in our pursuit of justice.
Today's joint action under Article 84 of the Convention on International Civil Aviation is in addition to the Dutch national prosecution of four suspects for their individual criminal responsibility in the downing of Flight MH17.
Russia's unprovoked and unjustified invasion of Ukraine and the escalation of its aggression underscores the need to continue our enduring efforts to hold Russia to account for its blatant violation of international law and the UN Charter, including threats to Ukraine's sovereignty and airspace.
While we cannot take away the grief of those whose loved ones died as a result of Russia's actions, the Australian Government will pursue every available avenue to ensure Russia is held to account so that this horrific act never happens again.
A Third Of New Mums During Early COVID Had Postpartum Depression
One in three new mothers during early COVID-19 screened positive for postpartum depression -- nearly triple pre-pandemic levels -- and 1 in 5 had major depressive symptoms, say University of Michigan researchers.
New research from the U-M School of Nursing found that depression in new mothers rose considerably during the pandemic. Before COVID, the Centers for Disease Control and Prevention estimated that 1 in 8 women experienced postpartum depression, and about 5-7% experienced major depressive symptoms, said lead author Clayton Shuman, U-M assistant professor of nursing.
The study, "Postpartum depression and associated risk factors during the COVID-19 pandemic" appears in BMC Research Notes. It comes from a larger study called "COVID-19 MAMAS (Maternal Attachment, Mood, Ability, and Support)," which gave rise to several papers about pregnancy and postpartum experiences during COVID.
For this paper, researchers collected survey data between February and July 2020 from 670 U.S. postpartum patients who completed the Edinburgh Postnatal Depression Scale online and provided demographic information.
Their research found that:
Mums who fed infants formula had 92% greater odds of screening positive for postpartum depression and were 73% more likely to screen positive for major depressive symptoms, compared to those who breastfed or bottle-fed with their own human milk.
Mums with infants in neonatal intensive care units had 74% greater odds of screening positive, and each one-week increase in weeks postpartum increased the odds of screening positive by 4%.
Mums worried about contracting COVID-19 had 71% greater odds of screening positive for postpartum depression.
Shuman says he was surprised by how many women screened positive for depression and major depression.
"We also found that almost 1 in 5 participants who screened positive for postpartum depression reported having thoughts of harming themselves. This is very concerning given that prior to the pandemic, Dr. Lindsay Admon and colleagues from U-M found the rate of suicidality among prenatal and postpartum patients is on the rise in the U.S."
There are several possible reasons for the breastfeeding finding, Shuman said.
Previous research found that breastfeeding support resources such as lactation consults were limited during early COVID and may have increased distress or caused people to switch to formula. Stress from supply chain problems that resulted in formula shortages could have also contributed to depression. Finally, studies suggest that breastfeeding may help to protect postpartum patients from postpartum depression, helping to minimize the severity of depressive symptoms and improving recovery time.
This increase highlights the need to identify depressive symptoms in postpartum patients, but screening is only a first step, Shuman said.
"Treatment is pivotal to recovery," he said. "Resources and education about postpartum depression must be better disseminated and implemented. These resources should be shared with the general public to reduce stigma, and shared with those who provide social and emotional support to postpartum patients, such as partners and family members.
Clayton J. Shuman, Alex F. Peahl, Neha Pareddy, Mikayla E. Morgan, Jolyna Chiangong, Philip T. Veliz, Vanessa K. Dalton.
Postpartum depression and associated risk factors during the COVID-19 pandemic.
BMC Research Notes, 2022; 15 (1) DOI:
10.1186/s13104-022-05991-8
Close The Blinds During Sleep To Protect Your Health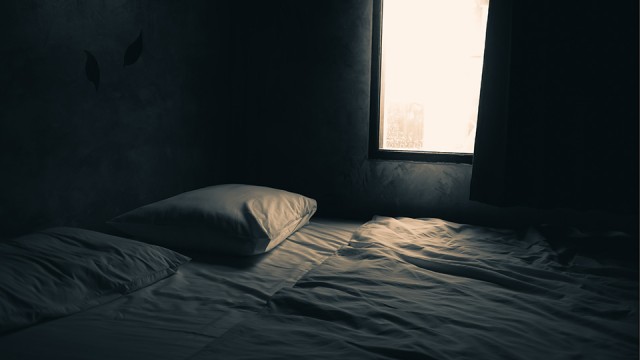 Close the blinds, draw the curtains and turn off all the lights before bed. Exposure to even moderate ambient lighting during night-time sleep, compared to sleeping in a dimly lit room, harms your cardiovascular function during sleep and increases your insulin resistance the following morning, reports a new Northwestern Medicine study.
"The results from this study demonstrate that just a single night of exposure to moderate room lighting during sleep can impair glucose and cardiovascular regulation, which are risk factors for heart disease, diabetes and metabolic syndrome," said senior study author Dr. Phyllis Zee, chief of sleep medicine at Northwestern University Feinberg School of Medicine and a Northwestern Medicine physician. "It's important for people to avoid or minimize the amount of light exposure during sleep."
There is already evidence that light exposure during daytime increases heart rate via activation of the sympathetic nervous system, which kicks your heart into high gear and heightens alertness to meet the challenges of the day.
"Our results indicate that a similar effect is also present when exposure to light occurs during nighttime sleep," Zee said.
The study will be published March 14 in PNAS.
Heart rate increases in light room, and body can't rest properly
"We showed your heart rate increases when you sleep in a moderately lit room," said Dr. Daniela Grimaldi, a co-first author and research assistant professor of neurology at Northwestern. "Even though you are asleep, your autonomic nervous system is activated. That's bad. Usually, your heart rate together with other cardiovascular parameters are lower at night and higher during the day."
There are sympathetic and parasympathetic nervous systems to regulate our physiology during the day and night. Sympathetic takes charge during the day and parasympathetic is supposed to at night, when it conveys restoration to the entire body.
How night-time light during sleep can lead to diabetes and obesity
Investigators found insulin resistance occurred the morning after people slept in a light room. Insulin resistance is when cells in your muscles, fat and liver don't respond well to insulin and can't use glucose from your blood for energy. To make up for it, your pancreas makes more insulin. Over time, your blood sugar goes up.
An earlier study published in JAMA Internal Medicine looked at a large population of healthy people who had exposure to light during sleep. They were more overweight and obese, Zee said.
"Now we are showing a mechanism that might be fundamental to explain why this happens," Zee said. "We show it's affecting your ability to regulate glucose."
The participants in the study weren't aware of the biological changes in their bodies at night.
"But the brain senses it," Grimaldi said. "It acts like the brain of somebody whose sleep is light and fragmented. The sleep physiology is not resting the way it's supposed to."
Exposure to artificial light at night during sleep is common
Exposure to artificial light at night during sleep is common, either from indoor light emitting devices or from sources outside the home, particularly in large urban areas. A significant proportion of individuals (up to 40%) sleep with a bedside lamp on or with a light on in the bedroom and/or keep the television on.
Light and its relationship to health is double edged
"In addition to sleep, nutrition and exercise, light exposure during the daytime is an important factor for health, but during the night we show that even modest intensity of light can impair measures of heart and endocrine health," Zee said.
The study tested the effect of sleeping with 100 lux (moderate light) compared to 3 lux (dim light) in participants over a single night. The investigators discovered that moderate light exposure caused the body to go into a higher alert state. In this state, the heart rate increases as well as the force with which the heart contracts and the rate of how fast the blood is conducted to your blood vessels for oxygenated blood flow.
"These findings are important particularly for those living in modern societies where exposure to indoor and outdoor night-time light is increasingly widespread," Zee said.
Zee's top tips for reducing light during sleep:
(1) Don't turn lights on. If you need to have a light on (which older adults may want for safety), make it a dim light that is closer to the floor.
Colour

is important. Amber or a red/orange light is less stimulating for the brain. Don't use white or blue light and keep it far away from the sleeping person.




Blackout shades or eye masks are good if you can't control the outdoor light. Move your bed so the outdoor light isn't shining on your face.
"If you're able to see things really well, it's probably too light," Zee said.
Ivy C. Mason, Daniela Grimaldi, Kathryn J. Reid, Chloe D. Warlick, Roneil G. Malkani, Sabra M. Abbott, Phyllis C. Zee.
Light exposure during sleep impairs cardiometabolic function.
Proceedings of the National Academy of Sciences, 2022; 119 (12) DOI:
10.1073/pnas.2113290119
Malaria Drug Could Combat Chemotherapy-Resistant Head And Neck Cancers
A new study suggests that the malaria drug hydroxychloroquine inhibits pathways that drive resistance to the chemotherapy agent cisplatin in head and neck cancers and restores tumor-killing effects of cisplatin in animal models.
The findings, published today in Proceedings of the National Academy of Sciences by University of Pittsburgh and UPMC scientists, pave the way for a clinical trial that combines cisplatin and hydroxychloroquine to treat chemotherapy-resistant head and neck cancers.
"When caring for patients with head and neck cancers, I often see chemotherapy fail. Cisplatin is a very important chemotherapy drug, but tumor resistance to cisplatin is a huge problem," said co-senior author Umamaheswar Duvvuri, M.D., Ph.D., head and neck surgeon at UPMC Hillman Cancer Center and professor of otolaryngology in Pitt's School of Medicine. "My lab is interested in understanding the mechanisms of resistance so that we can find better ways to treat these patients."
Previous research showed that a protein called TMEM16A is linked with cisplatin resistance in patient tumors. Overexpression of this protein, which occurs in about 30% of head and neck cancers, is also associated with decreased survival.
TMEM16A belongs to a group of proteins called ion channels. Straddling the cell's outer envelope, these proteins provide a passageway to chloride ions, which regulate muscle and nerve activation and transport of salt and water. Because impaired chloride transport is typically linked with neurological and kidney diseases such as epilepsy, cystic fibrosis and kidney stones, Duvvuri was surprised by the link between TMEM16A and cancer.
"It's always been a bit of a puzzle as to why an ion channel is upregulated in cancer," he said. "This research provides important clues towards solving this puzzle."
The new study suggests that TMEM16A promotes expulsion of cisplatin in cellular compartments called lysosomes. In a healthy cell, lysosomes act like a recycling and waste disposal system, breaking down molecules for reuse and expelling cellular detritus.
In tumors that overexpress TMEM16A, this protein drives a novel signaling pathway, boosting the production of lysosomes, which sequester and expel cisplatin from the cell, according to first author Avani Vyas, Ph.D., postdoctoral associate at Pitt.
"We show that cancer cells have an active mechanism to discard chemotherapeutic drugs," added co-senior author Kirill Kiselyov, Ph.D., associate professor of biological sciences at Pitt. "After dissecting this process on a fundamental level and identifying TMEM16A as a critical node, the next step was to test whether disrupting this process with hydroxychloroquine could have translational potential."
Hydroxychloroquine is an anti-malarial agent that inhibits lysosomal function. To evaluate its potential to treat cisplatin-resistant cancers, the team first implanted human cancer cells onto the membrane surrounding the embryo in fertilized chicken eggs.
They found that eggs treated with both hydroxychloroquine and cisplatin had greater tumor cell death than those treated with cisplatin alone.
Similarly, in mice with tumors derived from cisplatin-resistant human cancer cells, the combination of hydroxychloroquine and cisplatin slowed tumour growth more than either compound alone.
"These experiments suggest that hydroxychloroquine has a synergistic effect with cisplatin," explained Duvvuri. "This is relevant for patients because repurposing hydroxychloroquine, which is an existing drug, will allow us to translate these findings to the clinic much faster than we could with a novel compound."
The researchers are now designing a phase II clinical trial to treat head and neck cancer patients with a combination of hydroxychloroquine and cisplatin.
Avani Vyas, Roberto Gomez-Casal, Silvia Cruz-Rangel, Hugo Villanueva, Andrew G. Sikora, Pavithra Rajagopalan, Devraj Basu, Jonathan Pacheco, Gerald R. V. Hammond, Kirill Kiselyov, Umamaheswar Duvvuri.
Lysosomal inhibition sensitizes TMEM16A-expressing cancer cells to chemotherapy.
Proceedings of the National Academy of Sciences, 2022; 119 (12) DOI:
10.1073/pnas.2100670119
Scientists Find Brain Network That Makes Mice Mingle
The difference between a social butterfly and a lone wolf is actually at least eight differences, according to new findings by a team of Duke brain researchers.

By simultaneously spying on the electrical activity of several brain regions, the researchers found they could identify how social or solitary an individual mouse is. Then, by tweaking nodes within this social brain network, they showed they could prompt mice to be even more gregarious.
The research may lead to better diagnostic tools to understand how the brain changes in people with impaired social communication, such as those with autism spectrum disorder.
The new study appears in online Neuron on March 15.
Neuroscientists often conduct research by studying one tiny brain region at a time. They might select their favourite brain area based on past clues about its involvement in a given behaviour, like social behaviour, and study that area in isolation.
But looking only at one small brain region at a time is a big problem, said Dr. Kafui Dzirasa, the Howard Hughes Medical Investigator and K. Ranga Rama Krishnan Associate Professor in psychiatry and behavioural sciences at Duke. Much like the brain, a car is not just one thing but rather the product of assembled parts working together that varies across builds, he said.
"A car is not a steering wheel. A car is not tires. A car is not an engine. A car is not the speedometer. A car is not the headlights. You have to put them all together to get the car," Dzirasa said. "When you put them all together, that's when you can figure out how fast an individual car is moving. Certainly, the tires could be the same, but a Lamborghini does not move the same way a Honda Accord does."
To figure out what drives mice to socialize, Dzirasa's team first delicately implanted a recording device to capture the simultaneous electrical activity of eight brain regions that coordinate different aspects of social behavior, such as the prefrontal cortex and the dopamine-issuing ventral tegmental area.
Next, mice could choose to interact with another mouse or a small stack of black Legos while the researchers listened to their brain waves. Surprisingly, no single brain region's electrical activity could predict how social a mouse was during the task. Even as a trained engineer, Dzirasa needed help putting together all of the complex brain wave data.
"We [neuroscientists] don't know how to build the car. We just see wheels and tires. We don't know how the system goes together," said Dzirasa.
To help assemble a clearer picture of the data, Dzirasa connected with his long-time collaborator David Carlson, an assistant professor of civil and environmental engineering and biostatistics and bioinformatics, as well as a member of the Duke Institute for Brain Sciences. Carlson is an expert in the field of machine learning, a branch of artificial intelligence (AI) whereby computers get better at understanding complex data the more they're given. Carlson helped to develop a new AI system to make sense of the brain wave data.
"What we're trying to do is make this AI system that can learn and describe what's going on in the brain and we're trying to treat this AI as a collaborator in the scientific process," Carlson said.
Importantly, the new AI tool could analyse all of the electrical activity from every brain region, tens of thousands of brain cells, and chart a new "social brain network" map. Now researchers could predict which animals preferred the company of their peers just by looking at the combined activity of their social brain network.
Armed with a new map and crystal ball for social tendencies, Dzirasa's team tested whether activating this social brain network would make mice even more social. To gain precise control over these brain regions, the researchers used a light-based technique called optogenetics to enable them to instantly flick on specific brain regions at will. Lighting up prefrontal cortex brain cells provoked already outgoing mice to cozy up even more to another mouse, suggesting this social brain network both senses and directs social behavior.
As a final test, Dzirasa asked whether this social brain network model could detect impaired social behavior in a mouse model of autism. When Dzirasa's team knocked out ANK2 in mice, a gene implicated in people with autism, their behaviour confounded the machine learning tool. It could no longer predict how social a given mouse was based on its brain waves, suggesting the new machine learning tool is good at detecting aberrant electrical activity.
Dzirasa and Carlson are eager to explore how well these findings in mice hold up in people. Currently, Carlson's team is collaborating with researchers at the Duke Center for Autism and Brain Development to evaluate whether this new machine learning tool can detect brain changes in typical and neurodiverse children.
Dzirasa hopes to develop better diagnostic tools and treatments for other social disorders. He likens this goal to cardiology: an EKG can measure anyone's heart rate when they're active and compare it to their baseline heart rate at rest, which varies widely across people. But there's no equivalent tool for tracking and treating brain disorders in a similar way. Nor is there a pacemaker to dial in the "right" amount of gregariousness, another future goal of Dzirasa's lab.
However, Dzirasa is keen to highlight that variation is normal, so this study and future work is important for understanding how things go awry outside someone's typical range of sociability.
"Some people are more social than others. It doesn't mean that people who are less social have a psychiatric illness, it means there are individual differences," Dzirasa said. "If you want to link this ultimately to think about how humans are affected in psychiatric illness, you need to understand the individual."
Stephen D. Mague, Austin Talbot, Cameron Blount, Kathryn K. Walder-Christensen, Lara J. Duffney, Elise Adamson, Alexandra L. Bey, Nkemdilim Ndubuizu, Gwenaëlle E. Thomas, Dalton N. Hughes, Yael Grossman, Rainbo Hultman, Saurabh Sinha, Alexandra M. Fink, Neil M. Gallagher, Rachel L. Fisher, Yong-Hui Jiang, David E. Carlson, Kafui Dzirasa.
Brain-wide electrical dynamics encode individual appetitive social behaviour.
Neuron, 2022; DOI:
10.1016/j.neuron.2022.02.016
Higher Risk Of Temperature-Related Death If Global Warming Exceeds 2°C
The death rate linked to extreme temperatures will increase significantly under global warming of 2°C, finds a report by researchers from UCL and the University of Reading.
Temperature-related mortality -- where a death is directly linked to climate temperature -- in England and Wales during the hottest days of the year will increase by 42% under a warming scenario of 2°C from pre-industrial levels. This means an increase from present-day levels of around 117 deaths per day, averaged over the 10 hottest days of the year, to around 166 deaths per day. The findings underline the importance of keeping global warming levels to below 2°C.
At current global warming levels of around 1.21°C we see a slight decrease in temperature-related mortality in winter and a minimal net effect in summer, meaning that overall, at this level of warming we see a slight decrease in temperature-related mortality rate.
In the paper, published in Environmental Research Letters, the team examined the impact of climate change on temperature-related mortality rates in England and Wales, focusing on the risk from heat in summer and cold in winter. They found that as the global mean temperature increases, temperature-related mortality in summer will increase at a much faster, non-linear rate.
The rate of increase particularly speeds up at 2°C of warming, with a much higher risk appearing beyond 2.5°C. The researchers say that 3°C warming could lead to a 75% increase in mortality risk during heatwaves.
When plotted on a graph, the relationship between temperature and mortality is roughly u-shaped, meaning that at extremely high temperatures, which the population is not used to, the mortality risk increases sharply for each degree rise of daily mean temperature.
The rate in winter will continue to decrease, although this doesn't take side effects of extreme weather -- such as storms -- into account.
Lead author Dr Katty Huang (UCL Civil, Environmental & Geomatic Engineering) said: "The increase in mortality risk under current warming levels is mainly notable during heatwaves, but with further warming, we would see risk rise on average summer days in addition to escalating risks during heatwaves. What this means is that we shouldn't expect past trends of impact per degree of warming to apply in the future. One degree of global warming beyond 2°C would have a much more severe impact on health in England and Wales than one degree warming from pre-industrial levels, with implications for how the NHS can cope."
In England and Wales, temperature is associated with around 9% of total population mortality, meaning that 9% of all deaths during 2021 could be associated with the temperature. Most of those deaths are related to the side effects of cold weather.
The team analysed the 2018 UK Climate Projections (UKCP18) with data on present-day temperature and mortality in order to predict changes in temperature-related mortality relative to degrees of global warming.
In order to isolate the effects of global warming on mortality risk, the researchers looked at the potential impact for the current population, without taking into account future changes such as average age and health conditions.
Project lead Professor Andrew Charlton-Perez (University of Reading) said: "As the Intergovernmental Panel on Climate Change impacts report recently showed, it is increasingly common to examine how different levels of mean global warming raise the risk of significant harm to people and society. Our study shows that because death rates will go up significantly if countries experience very high temperatures, limiting the average global rise in temperatures is likely to have substantial benefits for the overall health of the population."
Wan Ting Katty Huang, Isobel Braithwaite, Andrew Charlton-Perez, Christophe Sarran, Ting Sun.
Non-linear response of temperature-related mortality risk to global warming in England and Wales
. Environmental Research Letters, 2022; 17 (3): 034017 DOI:
10.1088/1748-9326/ac50d5
Unleashing The Tiger: Mapping The Aussie Tiger Prawn Genome
James Cook University researchers have been part of the first-ever successful effort to map the genome of an iconic Australian seafood species -- that of the Australian black tiger prawn -- which may lead to bigger and more disease resistant farmed stock in the future.
JCU Professor of Aquaculture Dean Jerry said the research came out of the ARC Industrial Transformation Research Hub for Advanced Breeding, a collaboration between JCU, the Australian Genome Research Facility (AGRF), the University of Sydney, CSIRO and Seafarms Group. The partnership aimed to improve productivity and efficiency of farming prawns through the use of genetic selection.
"The idea was to improve the capability of Australian prawn farmers to apply selective breeding practices to produce larger and healthier farmed prawns. As part of this project, we set out to sequence the genome of the black tiger prawn. The information in the genome is important for us to know, as it essentially contains the blueprint that determines the makeup and behaviour of the prawn," said Professor Jerry.
He said one benefit of having this genome is that it can significantly help with the selective breeding efforts of prawns, similarly to what has happened with livestock and crop species over the last few thousand years.
"The prawn is a tiny animal, but its genome is almost as large as a human, and is much more complicated in its structure," said Professor Jerry.
AGRF Bioinformatics Manager Dr Kenneth Chan said the genetic mapping process to reconstruct the genome of the black tiger prawn was diabolically tricky.
"Imagine the task of putting together a 1.9 billion piece double-sided puzzle with no borders, long repeated overlapping sections, millions of missing pieces, multiple pieces that can fit in the same place, no picture on the box to follow, and possibly lots of pieces from another unrelated puzzle," said Dr Chan.
The scientists also found something very unusual in the way the tiger prawn fought viral infections.
Dr Nick Wade, Senior Research Scientist with CSIRO explained that the Viral elements in the genome that help fight viral infections (known as the Endogenous Viral Element or EVE) is truly unique in the Australian tiger prawn.
"No EVE found in any other animal looks like this," said Dr Wade.
"Discovery of this EVE allows for further research into understanding how prawns deal with infections by viruses and perhaps into new therapies that can be applied to make prawns more resistant to viral diseases," he said.
Professor Jerry said the benefits of mapping the genome will come in a whole range of complementary areas.
"It radically changes the landscape for prawn research, enabling a whole suite of other functional biological studies, including on how to target particular genes for improved selection outcomes, through to precision genome engineering," said Professor Jerry.
Roger Huerlimann, Jeff A Cowley, Nicholas M Wade, Yinan Wang, Naga Kasinadhuni, Chon-Kit Kenneth Chan, Jafar S Jabbari, Kirby Siemering, Lavinia Gordon, Matthew Tinning, Juan D Montenegro, Gregory E Maes, Melony J Sellars, Greg J Coman, Sean McWilliam, Kyall R Zenger, Mehar S Khatkar, Herman W Raadsma, Dallas Donovan, Gopala Krishna, Dean R Jerry.
Genome assembly of the Australian black tiger shrimp (Penaeus monodon) reveals a novel fragmented IHHNV EVE sequence.
G3 Genes|Genomes|Genetics, 2022; DOI:
10.1093/g3journal/jkac034
Cognitive Decline Key Factor In Predicting Life Expectancy In Alzheimer's Disease
Cognitive decline is the biggest factor in determining how long patients with Alzheimer's disease will live after being diagnosed, according to a new study from researchers at UT Southwestern. The findings, published in the Journal of Alzheimer's Disease, are a first step that could help health care providers provide reliable prediction and planning assistance for patients with Alzheimer's disease and their families.
Using a National Alzheimer's Coordinating Center dataset on 764 autopsy-confirmed cases, C. Munro Cullum, Ph.D., Professor of Psychiatry, Neurology, and Neurological Surgery, and first author Jeffrey Schaffert, Ph.D., a postdoctoral fellow in clinical neuropsychology at UT Southwestern, identified seven factors that helped predict life expectancy variances among participants. These factors are the most predictive of how many years of life remain after diagnosis.
"Life expectancy for patients with Alzheimer's disease typically ranges from three to 12 years but can be longer in some cases. Families are anxious to know what to expect and how to best plan for the time ahead in terms of finances, family caregiving, and how they want to live out their lives," said Dr. Cullum, a neuropsychologist Investigator in the Peter O'Donnell Jr. Brain Institute who specializes in cognitive assessment. "We're trying to get them better answers."
Of the many variables studied, performance deficiencies on a brief cognitive screening test that focuses on orientation was the most significant predictor, accounting for about 20% of the variance in life expectancy. This was followed by sex, age, race/ethnicity, neuropsychiatric symptoms, abnormal neurological exam results, and functional impairment ratings.
"We found that beyond global cognitive function, patients who were older, non-Hispanic, male, and who had more motor and psychiatric symptoms had a significantly shorter life expectancy," Dr. Schaffert said.
The data was drawn from clinical records and autopsy reports on patients who died with Alzheimer's disease between 2005 and 2015. Alzheimer's disease was confirmed by traditional abnormalities observed in brain autopsy specimens, including the presence of abnormal protein aggregation. Life expectancy in the study group ranged from one month to 131 months after diagnosis, and most were diagnosed on their first visit.
Dr. Schaffert explained that past studies have focused on only a few of the 21 predictors identified for life expectancy. In this case, researchers had a complete dataset for 14 variables in this group, the largest to date. Moreover, past studies have not been autopsy-based, thereby confounding results with data from other forms of dementia that mimic Alzheimer's disease.
The researchers caution that prediction of life expectancy is complex and influenced by many factors. While the cognitive test used in the study was a relatively strong predictor, they plan to follow up using more sensitive measures of memory and other specific cognitive abilities as predictors and probe how the rate of decline in cognition may track with life expectancy. They also hope to expand the population base.
"This dataset was largely derived from well-educated white patients who donated their brains to research. We would like to extend this work to better reflect our more diverse patient population," Dr. Cullum said.
Jeff Schaffert, Christian LoBue, Linda S. Hynan, John Hart, Heidi Rossetti, Anne R. Carlew, Laura Lacritz, Charles L. White, C. Munro Cullum.
Predictors of Life Expectancy in Autopsy-Confirmed Alzheimer's Disease
. Journal of Alzheimer's Disease, 2022; 86 (1): 271 DOI:
10.3233/JAD-215200
Rapid Changes To The Arctic Seafloor Noted As Submerged Permafrost Thaws
A new study from Monterey Bay Aquarium Research Institute researchers and their collaborators is the first to document how the thawing of permafrost, submerged underwater at the edge of the Arctic Ocean, is affecting the seafloor. The study was published in the Proceedings of the National Academy of Sciences on March 14, 2022.
Numerous peer-reviewed studies show that thawing permafrost creates unstable land which negatively impacts important Arctic infrastructure, such as roads, train tracks, buildings, and airports. This infrastructure is expensive to repair, and the impacts and costs are expected to continue increasing.
Using advanced underwater mapping technology, MBARI researchers and their collaborators revealed that dramatic changes are happening to the seafloor as a result of thawing permafrost. In some areas, deep sinkholes have formed, some larger than a city block of six-story buildings. In other areas, ice-filled hills called pingos have risen from the seafloor.
"We know that big changes are happening across the Arctic landscape, but this is the first time we've been able to deploy technology to see that changes are happening offshore too," said Charlie Paull, a geologist at MBARI and one of the lead authors of the study. "This groundbreaking research has revealed how the thawing of submarine permafrost can be detected, and then monitored once baselines are established."
While the degradation of terrestrial Arctic permafrost is attributed in part to increases in mean annual temperature from human-driven climate change, the changes the research team has documented on the seafloor associated with submarine permafrost derive from much older, slower climatic shifts related to our emergence from the last ice age. Similar changes appear to have been happening along the seaward edge of the former permafrost for thousands of years.
"There isn't a lot of long-term data for the seafloor temperature in this region, but the data we do have aren't showing a warming trend. The changes to seafloor terrain are instead being driven by heat carried in slowly moving groundwater systems," explained Paull.
"This research was made possible through international collaboration over the past decade that has provided access to modern marine research platforms such as MBARI's autonomous robotic technology and icebreakers operated by the Canadian Coast Guard and the Korean Polar Research Institute," said Scott Dallimore, a research scientist with the Geological Survey of Canada, Natural Resources Canada, who led the study with Paull. "The Government of Canada and the Inuvialuit people who live on the coast of the Beaufort Sea highly value this research as the complex processes described have implications for the assessment of geohazards, creation of unique marine habitat, and our understanding of biogeochemical processes."
The Canadian Beaufort Sea, a remote area of the Arctic, has only recently become accessible to scientists as climate change drives the retreat of sea ice.
Since 2003, MBARI has been part of an international collaboration to study the seafloor of the Canadian Beaufort Sea with the Geological Survey of Canada, the Department of Fisheries and Oceans Canada, and since 2013, with the Korean Polar Research Institute.
MBARI used autonomous underwater vehicles (AUVs) and ship-based sonar to map the bathymetry of the seafloor down to a resolution of a one-meter square grid, or roughly the size of a dinner table.
Paull and the team of researchers will return to the Arctic this summer aboard the R/V Araon, a Korean icebreaker. This trip with MBARI's long-time Canadian and Korean collaborators -- along with the addition of the United States Naval Research Laboratory -- will help refine our understanding of the decay of submarine permafrost.
Two of MBARI's AUVs will map the seafloor in remarkable detail and MBARI's MiniROV -- a portable remotely operated vehicle -- will enable further exploration and sampling to complement the mapping surveys.
MBARI's mapping AUVs detailed the unusually rough seafloor terrain along the edge of the continental shelf in the Canadian Arctic. Sinkholes have developed where permafrost ice at depth has thawed, forming voids into which the seafloor collapsed. The circular mounds formed where the brackish water produced from the relict permafrost decay has migrated upwards and frozen, blistering the seafloor with ice-cored mounds called pingos. Image: Eve Lundsten © 2022 MBARI
Charles K. Paull, Scott R. Dallimore, Young Keun Jin, David W. Caress, Eve Lundsten, Roberto Gwiazda, Krystle Anderson, John Hughes Clarke, Scott Youngblut, Humfrey Melling.
Rapid seafloor changes associated with the degradation of Arctic submarine permafrost.
Proceedings of the National Academy of Sciences, 2022; 119 (12) DOI:
10.1073/pnas.2119105119
Hoverfly Brains Mapped To Detect The Sound Of Distant Drones
For the first time, Australian researchers have reverse engineered the visual systems of hoverflies to detect drones' acoustic signatures from almost four kilometres away.
Autonomous systems experts from the University of South Australia, Flinders University and defence company Midspar Systems say that trials using bio-inspired signal processing techniques show up to a 50 per cent better detection rate than existing methods.
The findings, which could help combat the growing global threat posed by IED-carrying drones, including in Ukraine, have been reported in The Journal of the Acoustical Society of America.
UniSA Professor of Autonomous Systems, Anthony Finn, says that insect vision systems have been mapped for some time now to improve camera-based detections, but this is the first time that bio-vision has been applied to acoustic data.
"Bio-vision processing has been shown to greatly increase the detection range of drones in both visual and infrared data. However, we have now shown we can pick up clear and crisp acoustic signatures of drones, including very small and quiet ones, using an algorithm based on the hoverfly's visual system," Prof Finn says.
The hoverfly's superior visual and tracking skills have been successfully modelled to detect drones in busy, complex and obscure landscapes, both for civilian and military purposes.
"Unauthorised drones pose distinctive threats to airports, individuals and military bases. It is therefore becoming ever-more critical for us to be able to detect specific locations of drones at long distances, using techniques that can pick up even the weakest signals. Our trials using the hoverfly-based algorithms show we can now do this," Prof Finn says.
Associate Professor in Autonomous Systems at Flinders University, Dr Russell Brinkworth, says the ability to both see and hear small drones at greater distances could be hugely beneficial for aviation regulators, safety authorities and the wider public seeking to monitor ever increasing numbers of autonomous aircraft in sensitive airspace.
"We've witnessed drones entering airspace where commercial airlines are landing and taking off in recent years, so developing the capacity to actually monitor small drones when they're active near our airports or in our skies could be extremely beneficial towards improving safety.
"The impact of UAVs in modern warfare is also becoming evident during the war in Ukraine, so keeping on top of their location is actually in the national interest. Our research aims to extend the detection range considerably as the use of drones increases in the civilian and military space."
Compared with traditional techniques, bio-inspired processing improved detection ranges by between 30 and 49 per cent, depending on the type of drone and the conditions.
Researchers look for specific patterns (narrowband) and/or general signals (broadband) to pick up drone acoustics at short to medium distances, but at longer distance the signal is weaker and both techniques struggle to achieve reliable results.
Similar conditions exist in the natural world. Dark lit regions are very noisy but insects such as the hoverfly have a very powerful visual system that can capture visual signals, researchers say.
"We worked under the assumption that the same processes which allow small visual targets to be seen amongst visual clutter could be redeployed to extract low volume acoustic signatures from drones buried in noise," Dr Brinkworth says.
By converting acoustic signals into two-dimensional 'images' (called spectrograms), researchers used the neural pathway of the hoverfly brain to improve and suppress unrelated signals and noise, increasing the detection range for the sounds they wanted to detect.
Using their image-processing skills and sensing expertise, the researchers made this bio-inspired acoustic data breakthrough thanks to Federal Government funding through the Department of Defence's Next Generation Technologies Fund
The funding partly supports technological solutions to address the weaponisation of drones which are now among the deadliest weapons in modern warfare, killing or injuring more than 3000 enemy combatants in Afghanistan and being deployed in the current war in Ukraine.
Jian Fang, Anthony Finn, Ron Wyber, Russell S. A. Brinkworth.
Acoustic detection of unmanned aerial vehicles using biologically inspired vision processing.
The Journal of the Acoustical Society of America, 2022; 151 (2): 968 DOI:
10.1121/10.0009350
A video explaining the technology can be viewed here:
Disclaimer: These articles are not intended to provide medical advice, diagnosis or treatment. Views expressed here do not necessarily reflect those of Pittwater Online News or its staff.