inbox and environment news: Issue 540
May 29 - June 4, 2022: Issue 540
Students To Tour Hiroshima And Pearl Harbor
Six high school students across NSW will have the chance to visit historic WWII sites in Japan and Hawaii as part of the ClubsNSW Premier's WWII Memorial Tour.
Premier Dominic Perrottet said in order to secure this trip of a lifetime high school students can submit a 1000-word essay which answers the question 'Are the lessons of WWII still relevant today?'
"Six students will be given the opportunity to visit the sites of some of the most defining moments in World War II history." Mr Perrottet said.
"I'm encouraging
Year 11 students aged 16 and 17 to submit a 1000-word essay detailing how the lessons of World War II are still relevant today
."
Minister for Transport and Veterans David Elliott said this initiative will see successful students embark on an 11-day tour of historic WWII sites in Hiroshima, Japan and Pearl Harbor, Hawaii.
"The attack on Pearl Harbor and atomic bombing of Hiroshima are two of the most pivotal moments in the Second World War." Mr Elliott said.
"The ClubsNSW Premier's WWII Memorial Tour will provide opportunities for students to develop their knowledge and understanding of the history of World War II."
ClubsNSW CEO Josh Landis welcomed the launch of the ClubsNSW Premier's WWII Memorial Tour, and said ClubsNSW is proud to teach a new generation about significant moments in history.
"This is a fantastic opportunity for high school students to revisit a defining moment in our history and learn about the contributions and sacrifices made by those on the front line," Mr Landis said.
"Clubs and the veteran community are intrinsically linked and ClubsNSW is incredibly proud to support this program. I call on all our member clubs to encourage their local students to submit an essay for a chance to be selected for this exclusive overseas experience."
The group will depart Sydney on Thursday 21 July and return on Sunday 31 July. Year 11 students must be aged 16 or 17.
Entries are open until 5pm on 13 June 2022.
2022 Red Bull Big Wave Award Nominees Announced, Sebastian Steudtner Sets New GUINNESS WORLD RECORDS™ Title For Men's Largest Wave Surfed (Unlimited)
Today, the World Surf League (WSL) released the official list of nominees for the 2022 Red Bull Big Wave Awards. $350,000 in prize money will be awarded across three categories for men's and women's divisions: Ride of the Year, Biggest Tow, and Biggest Paddle. The winning photographers and videographers will also be awarded prize money. In addition to announcing the nominees, as part of the Red Bull Big Wave Awards, the WSL has officially announced the new GUINNESS WORLD RECORDS™ Title for Men's Largest Wave Surfed (Unlimited).
Sebastian Steudtner Sets GUINNESS WORLD RECORDS™ Title for Men's Largest Wave Surfed (Unlimited)
Sebastian Steudtner (GER) has set a new GUINNESS WORLD RECORDS™ title for the largest wave surfed (unlimited) – male. As part of the Red Bull Big Wave Awards, the WSL has officially analyzed, measured, and verified Sebastian Steudtner's 2021 Big Wave Award-winning ride at Praia do Norte in Nazaré, Portugal on October 29, 2020 at 86 feet (26.21 meters) from trough to crest.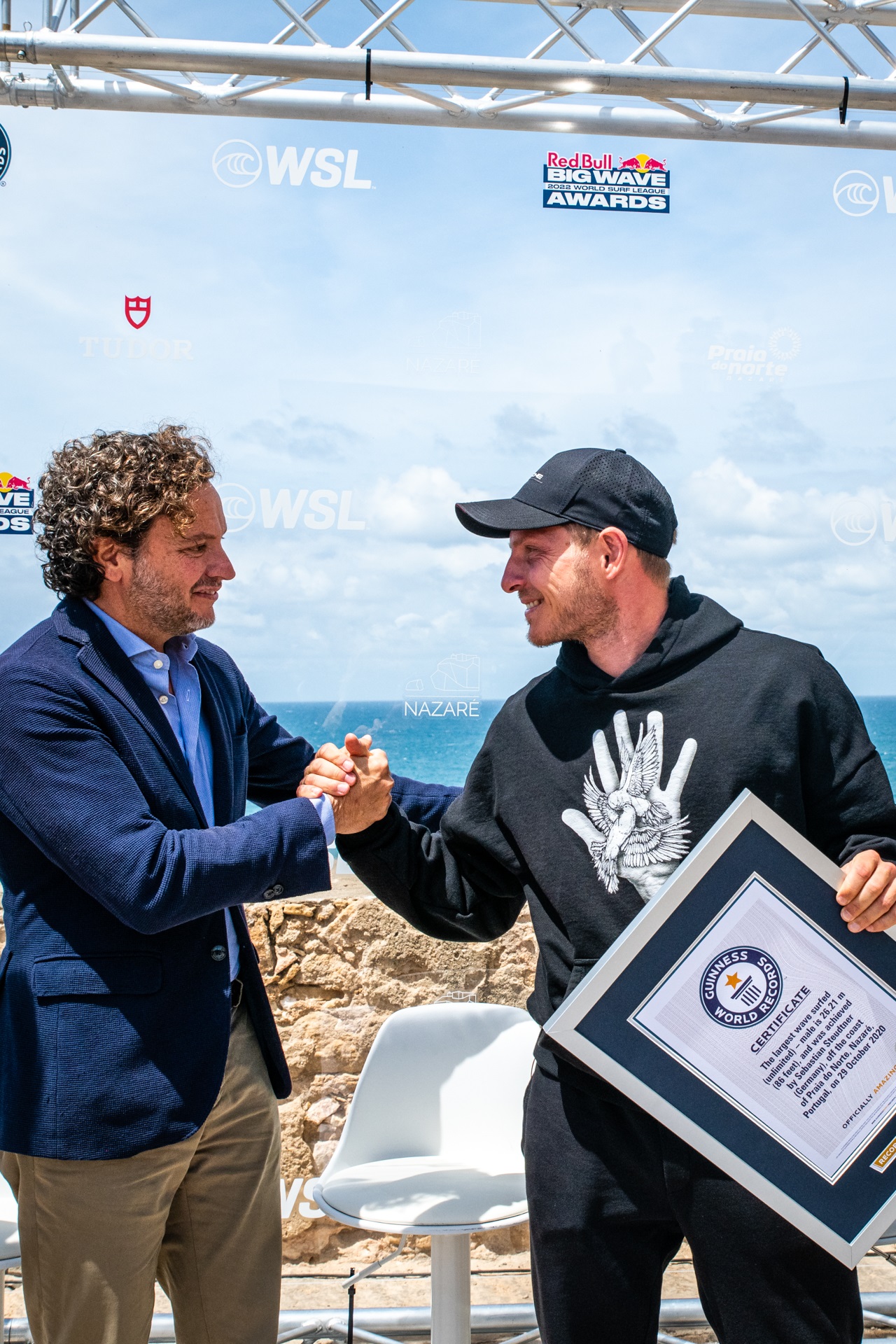 Pictured: Sebastian Steudtner is presented with a certificate by an official Adjudicator of GUINNESS WORLD RECORDS at a special ceremony in Nazare, Portugal. Credit: © Mestre
The ride won the Biggest Tow Award at the 2021 Red Bull Big Wave Awards making it eligible for World Record verification. Steudtner's wave was analysed, measured, and confirmed as the new GUINNESS WORLD RECORDS™ title for the Largest Wave Surfed (Unlimited) - Male.
The achievement was announced at a special ceremony upon the grounds of the famous lighthouse that stands watch over the waves of Praia do Norte. An official Adjudicator of GUINNESS WORLD RECORDS presented Steudtner with a certificate declaring him as the current record holder for men's largest wave surfed. Steudtner's record beat Rodrigo Koxa's previous record by 6 feet, which was caught on November 8, 2017 at the same location of Praia do Norte, Nazaré.
Several frames from the video footage were extracted and corrected geometrically based on the camera position and inclination. Using known objects such as the jet ski and actual measurement of Steudtner's body geometry, it was possible to calibrate the images for conversion from pixels to feet. The location of the trough and crest of the wave was determined from analysis of the video from two different angles.
2022 Red Bull Big Wave Nominees Announced
This year's Red Bull Big Wave Awards received over 300 submissions with some of the heaviest and most amazing big waves ridden during the April 1, 2021 to March 31, 2022 big wave awards season. All submitted waves were evaluated by a comprehensive judging panel formed by WSL judges, former pro surfers, and big wave specialists.
This year's nominees spanned the globe, with surfers representing countries like Brazil, Australia, the United States, Hawaii, Portugal, and France. The majority of the nominated rides come from the infamous big wave breaks of Nazaré in Portugal and Pe'ahi (a.k.a. "Jaws") in Hawaii, USA, but this year's shortlist also sees rides from Mavericks in Half Moon Bay, California, USA, Teahupo'o in Tahiti, Shipstern Bluff in Australia, Himalayas on Oahu's North Shore, and Outer Reef Kahului, Maui, both in Hawaii.
The winners of the prestigious awards for some of the wildest rides of the year will be announced on July 7, 2022.
The Ride of the Year is awarded to the male and female surfers who demonstrate the most advanced and committed level of big wave surfing during a successful ride, as judged by available video footage. While raw size is taken into consideration, it is ultimately the level of performance that is rewarded.
Annie Reickert at Outer Reef Kahului, Hawaii on December 5, 2021
Justine Dupont at Teahupo'o, Tahiti on October 6, 2021
Justine Dupont at Teahupo'o, Tahiti on August 13, 2021
Michelle des Bouillons at Nazaré, Portugal on February 10, 2022
Paige Alms at Jaws, Hawaii on January 9, 2022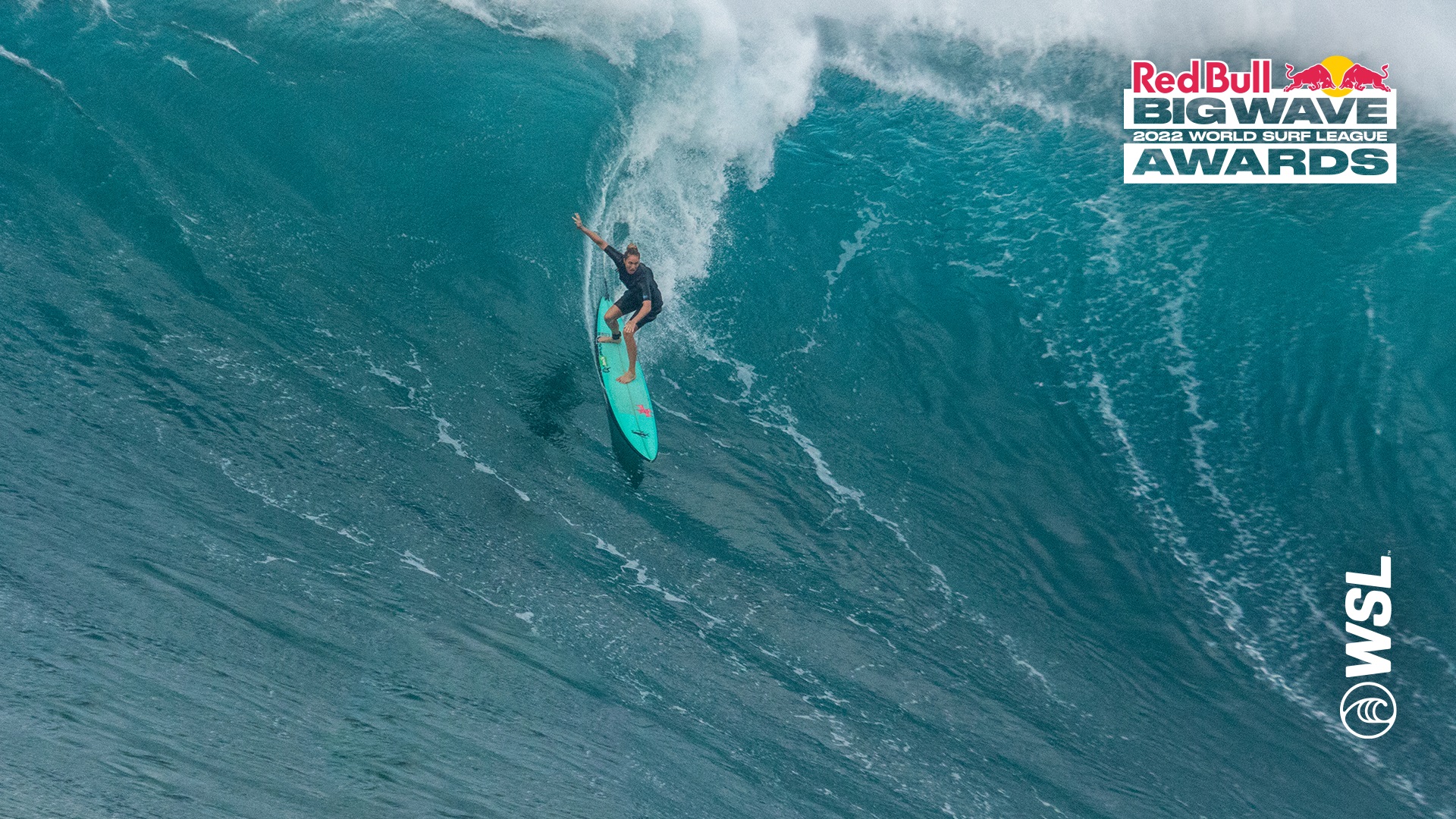 Billy Kemper at Jaws, Hawaii on November 2, 2021
Francisco Porcella at Jaws, Hawaii on November 2, 2021
Lucas "Chumbo" Chianca at Nazaré, Portugal on February 25, 2022
Mikey Brennan at Shipstern Bluff, Australia on March 26, 2022
Pedro Scooby at Nazaré, Portugal on December 13, 2021
Nominees in this category include Justine Dupont (FRA), with two separate rides at Teahupo'o, and Mikey Brennan at Shipstern Bluff, in addition to three nominations each from Jaws and Nazaré.
The Biggest Tow Award goes to the male and female surfers who, by any means available, catch and ride the biggest wave of the year.
Justine Dupont at Nazaré, Portugal on January 8, 2022
Justine Dupont at Nazaré, Portugal on January 8, 2022
Justine Dupont at Nazaré, Portugal on January 8, 2022
Michelle des Bouillons at Nazaré, Portugal on December 13, 2021
Michelle des Bouillons at Nazaré, Portugal on December 11, 2021
João Macedo at Nazaré, Portugal on February 25, 2022
Lucas "Chumbo" Chianca at Nazaré, Portugal on January 8, 2022
Mason Barnes at Nazaré, Portugal on February 26, 2022
Nic Von Rupp at Nazaré, Portugal on January 8, 2022
Pedro Scooby at Nazaré, Portugal on January 8, 2022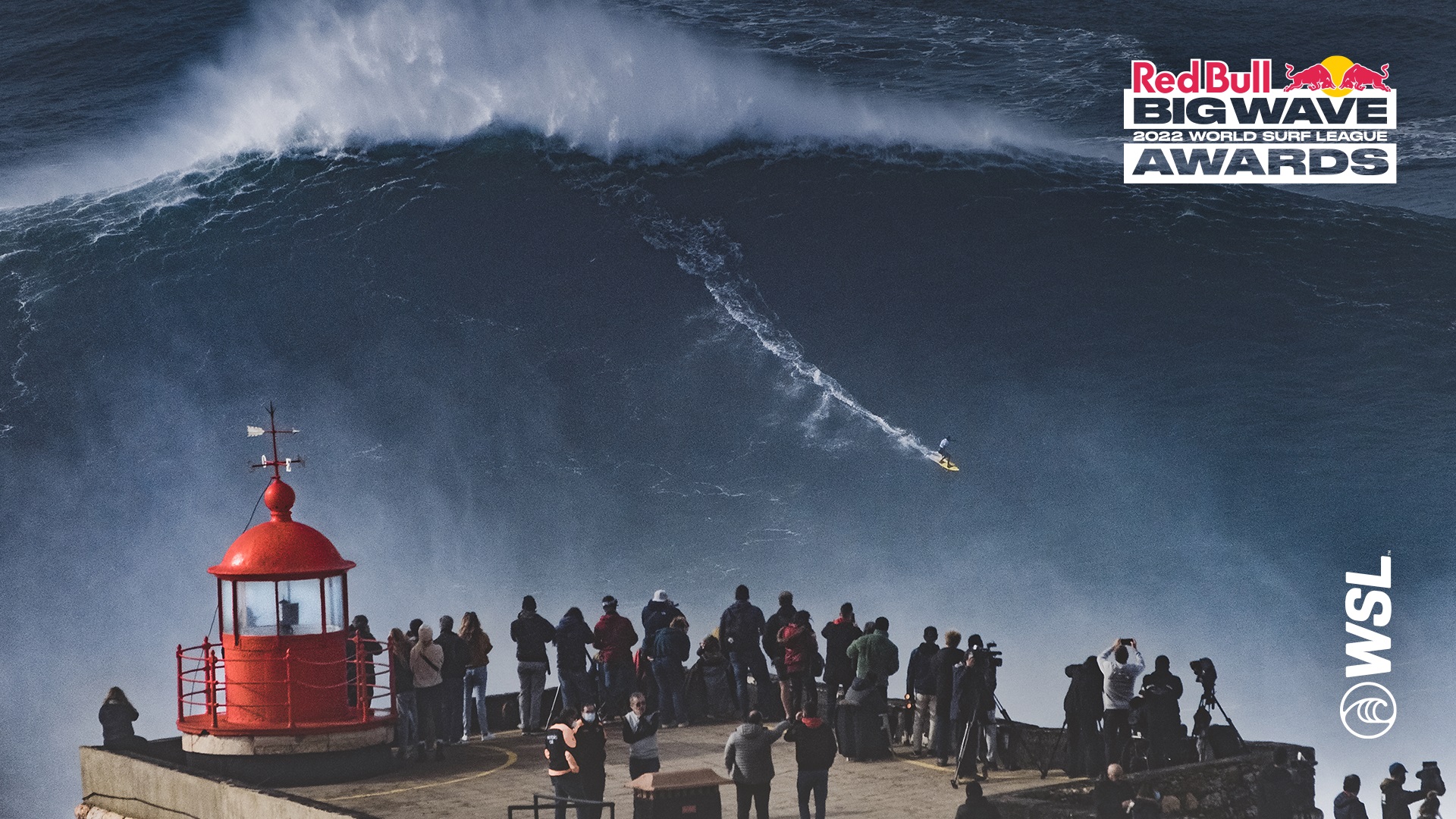 The tow category exclusively features nominations from Nazaré. The women's side features two rides from Michelle des Bouillons (BRA) alongside world-renowned Big Wave charger Justine Dupont (FRA). Dupont is setting a high standard this year, with nominations in each of the three categories.
The men's category includes the winner of this year's TUDOR Nazaré Tow Surfing Challenge presented by Jogos Santa Casa, Lucas "Chumbo" Chianca, along with his teammate at the event, Nic Von Rupp. Chianca showed how comfortable he is in the massive surf at Nazaré and continues to push the limit of what's possible. One of the standout surfers at the famed Portuguese break, Pedro Scooby (BRA) also teamed up with Von Rupp during one of the first big swells of the year, and both earned a nomination for their respective rides.
The Biggest Paddle Award goes to the male and female surfers who paddle into, and successfully ride, the biggest wave of the year.
Annie Reickert at Jaws, Hawaii on November 2, 2021
Justine Dupont at Nazaré, Portugal on November 19, 2021
Katie Mae McConnell at Himalayas, Hawaii on January 22, 2022
Paige Alms at Jaws, Hawaii on November 2, 2021
Raquel Heckert at Himalayas, Hawaii on January 22, 2022
Ben Andrews at Mavericks, California on January 11, 2022
Billy Kemper at Jaws, Hawaii on November 2, 2021
Jamie Mitchell at Nazaré, Portugal on February 9, 2022
Lucas "Chumbo" Chianca at Nazare, Portugal on January 12, 2022
Pedro Calado at Nazaré, Portugal on January 12, 2022
This year's nominees include big names like two-time WSL Big Wave World Champion Paige Alms and four-time Pe'ahi Challenge Champion Billy Kemper. Hailing from Hawaii, both Alms and Kemper have stamped their authority in big waves with previous Big Wave Award wins and they continue to produce excellent rides at Jaws. No stranger to Jaws either, Raquel Heckert (BRA) has been putting in the time in Hawaii and it's showing as she earned a nomination for her ride at Himalayas on the North Shore.
The 2022 Red Bull Big Wave Awards winners
will be announced on July 7, 2022
on
WorldSurfLeague.com/redbullbigwaveawards
. The winning rides of the 2022 Red Bull Big Wave Awards will be eligible for World Record verification if the judging panel determines the wave(s) challenge the current World Records. World Record verifications will be announced on November 1, 2022.
Dorothea Mackellar Poetry Awards 2022: Entries Close June 30th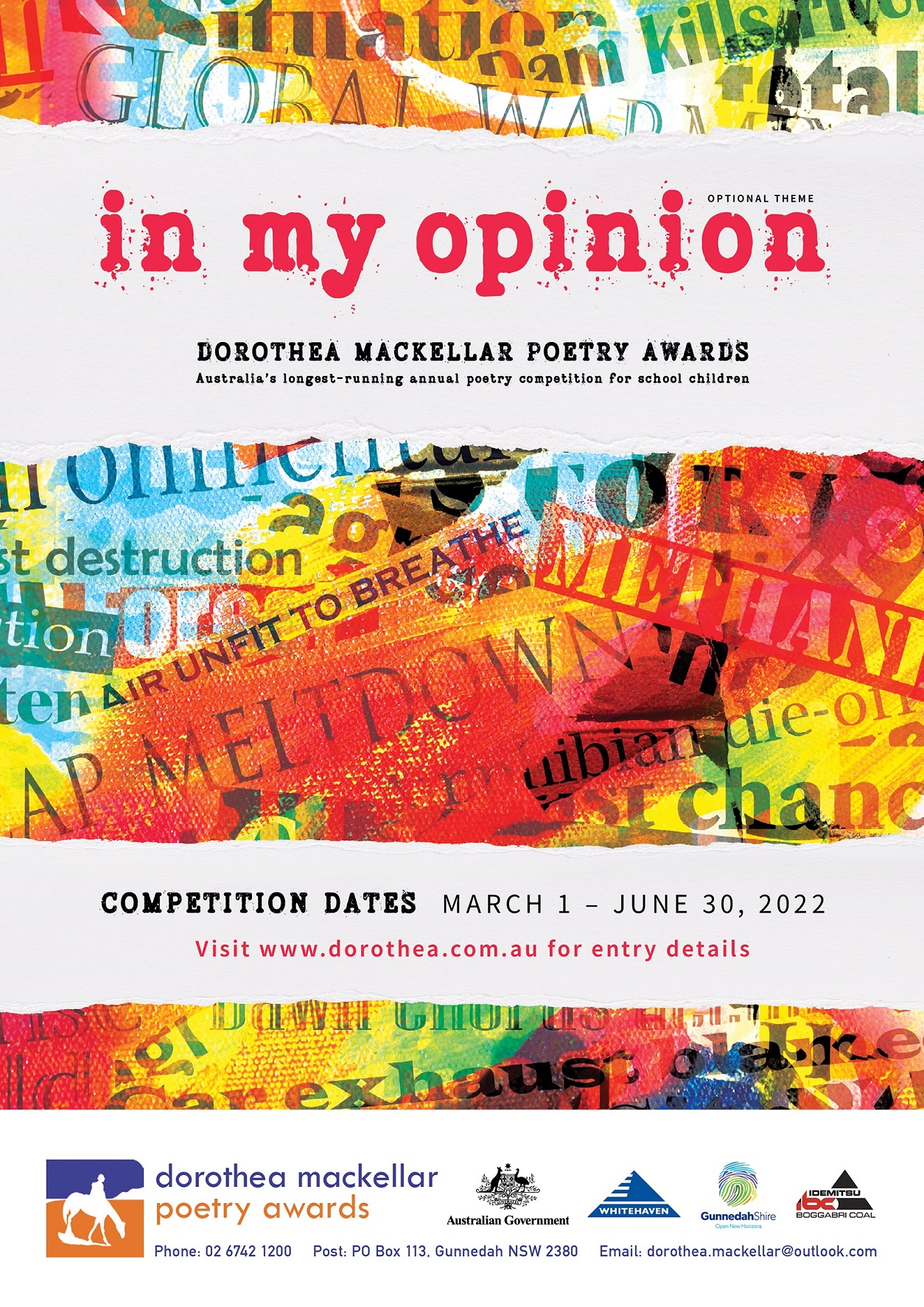 Details and more at: https://dorothea.com.au/
There's also a special History page running this Issue for you - the Australian poet Dorothea Mackellar, after whom the Electorate of Mackellar is named, had a house here in Pittwater at Lovett Bay.
"Our poets are encouraged to take inspiration from wherever they may find it, however if they are looking for some direction, competition participants are invited to use this year's optional theme to inspire their entries."
In 2022, the Dorothea Mackellar Memorial Society has chosen the theme "In My Opinion."
As always, it is an optional theme. The Society encourages students to write about topics and experiences that spark their poetic genius (in whatever form they choose.)
HOW TO ENTER
PLEASE SEE HERE FOR A DETAILED PDF ON ENTRY INSTRUCTIONS FOR TEACHERS AND PARENTS.
ONLINE SUBMISSION
Primary school and secondary school entries can be submitted anytime during the competition period. Visit: https://dorothea.com.au/how-to-enter/
Word Of The Week: Charisma
Word of the Week returns in 2022 simply to throw some disruption in amongst the 'yeah-nah' mix.
Noun
the ability to attract the attention and admiration of others, and to be seen as a leader, a personal magic of leadership arousing special popular loyalty or enthusiasm for a public figure, a special magnetic charm or appeal
Word origin - Etymology; The English term charisma is from the Greek χάρισμα (khárisma), which means "favor freely given" or "gift of grace". The term and its plural χαρίσματα (charismata) derive from χάρις (charis), which means "grace" or indeed "charm" with which it shares the root. Some derivatives from that root (including "grace") have similar meanings to the modern sense of personality charisma, such as "filled with attractiveness or charm", "kindness", "to bestow a favour or service", or "to be favoured or blessed". Moreover, the ancient Greek dialect widely used in Roman times employed these terms without the connotations found in modern religious usage. Ancient Greeks applied personality charisma to their gods; for example, attributing charm, beauty, nature, human creativity or fertility to goddesses they called Charites.
Theologians and social scientists have expanded and modified the original Greek meaning into two distinct senses: personality charisma and divinely conferred charisma.
Eastern Mediterranean Jews in the 1st century CE had notions of charis and charisma that embraced the range of meanings found in Greek culture and the spiritual meanings from the Hebrew Bible. From this linguistic legacy of fused cultures, in 1 Corinthians, Paul the Apostle introduced the meaning that the Holy Spirit bestowed
charism
and
charismata
, "the gift of God's grace," upon individuals or groups. For Paul, "[t]here is a clear distinction between charisma and charis; charisma is the direct result of divine charis or grace."
In Greek mythology, the Charites, singular Charis, or Graces, were three or more goddesses of charm, beauty, nature, human creativity, goodwill, and fertility. Hesiod names three – Aglaea ("Shining"), Euphrosyne ("Joy"), and Thalia ("Blooming") – and names Aglaea as the youngest and the wife of Hephaestus. In Roman mythology they were known as the Gratiae, the "Graces". Some sources use the appellation "Charis" as the name of one of the Charites, and equate her with Aglaea, as she too is referred to as the wife of Hephaestus.
Hubble Reaches New Milestone In Mystery Of Universe's Expansion Rate
Completing a nearly 30-year marathon, NASA's Hubble Space Telescope has calibrated more than 40 "milepost markers" of space and time to help scientists precisely measure the expansion rate of the universe -- a quest with a plot twist.
Pursuit of the universe's expansion rate began in the 1920s with measurements by astronomers Edwin P. Hubble and Georges Lemaître. In 1998, this led to the discovery of "dark energy," a mysterious repulsive force accelerating the universe's expansion. In recent years, thanks to data from Hubble and other telescopes, astronomers found another twist: a discrepancy between the expansion rate as measured in the local universe compared to independent observations from right after the big bang, which predict a different expansion value.
The cause of this discrepancy remains a mystery. But Hubble data, encompassing a variety of cosmic objects that serve as distance markers, support the idea that something weird is going on, possibly involving brand new physics.
"You are getting the most precise measure of the expansion rate for the universe from the gold standard of telescopes and cosmic mile markers," said Nobel Laureate Adam Riess of the Space Telescope Science Institute (STScI) and the Johns Hopkins University in Baltimore, Maryland.
Riess leads a scientific collaboration investigating the universe's expansion rate called SH0ES, which stands for Supernova, H0, for the Equation of State of Dark Energy. "This is what the Hubble Space Telescope was built to do, using the best techniques we know to do it. This is likely Hubble's magnum opus, because it would take another 30 years of Hubble's life to even double this sample size," Riess said.
Riess's team's paper, to be published in the Special Focus issue of The Astrophysical Journal reports on completing the biggest and likely last major update on the Hubble constant. The new results more than double the prior sample of cosmic distance markers. His team also reanalyzed all of the prior data, with the whole dataset now including over 1,000 Hubble orbits.
When NASA conceived of a large space telescope in the 1970s, one of the primary justifications for the expense and extraordinary technical effort was to be able to resolve Cepheids, stars that brighten and dim periodically, seen inside our Milky Way and external galaxies. Cepheids have long been the gold standard of cosmic mile markers since their utility was discovered by astronomer Henrietta Swan Leavitt in 1912. To calculate much greater distances, astronomers use exploding stars called Type Ia supernovae.
Combined, these objects built a "cosmic distance ladder" across the universe and are essential to measuring the expansion rate of the universe, called the Hubble constant after Edwin Hubble. That value is critical to estimating the age of the universe and provides a basic test of our understanding of the universe.
Starting right after Hubble's launch in 1990, the first set of observations of Cepheid stars to refine the Hubble constant was undertaken by two teams: the HST Key Project led by Wendy Freedman, Robert Kennicutt, Jeremy Mould, and Marc Aaronson, and another by Allan Sandage and collaborators, that used Cepheids as milepost markers to refine the distance measurement to nearby galaxies. By the early 2000s the teams declared "mission accomplished" by reaching an accuracy of 10 percent for the Hubble constant, 72 plus or minus 8 kilometers per second per megaparsec.
In 2005 and again in 2009, the addition of powerful new cameras onboard the Hubble telescope launched "Generation 2" of the Hubble constant research as teams set out to refine the value to an accuracy of just one percent. This was inaugurated by the SH0ES program. Several teams of astronomers using Hubble, including SH0ES, have converged on a Hubble constant value of 73 plus or minus 1 kilometer per second per megaparsec. While other approaches have been used to investigate the Hubble constant question, different teams have come up with values close to the same number.
The SH0ES team includes long-time leaders Dr. Wenlong Yuan of Johns Hopkins University, Dr. Lucas Macri of Texas A&M University, Dr. Stefano Casertano of STScI, and Dr. Dan Scolnic of Duke University. The project was designed to bracket the universe by matching the precision of the Hubble constant inferred from studying the cosmic microwave background radiation leftover from the dawn of the universe.
"The Hubble constant is a very special number. It can be used to thread a needle from the past to the present for an end-to-end test of our understanding of the universe. This took a phenomenal amount of detailed work," said Dr. Licia Verde, a cosmologist at ICREA and the ICC-University of Barcelona, speaking about the SH0ES team's work.
The team measured 42 of the supernova milepost markers with Hubble. Because they are seen exploding at a rate of about one per year, Hubble has, for all practical purposes, logged as many supernovae as possible for measuring the universe's expansion. Riess said, "We have a complete sample of all the supernovae accessible to the Hubble telescope seen in the last 40 years." Like the lyrics from the song "Kansas City," from the Broadway musical Oklahoma, Hubble has "gone about as fur as it c'n go!"
The expansion rate of the universe was predicted to be slower than what Hubble actually sees. By combining the Standard Cosmological Model of the Universe and measurements by the European Space Agency's Planck mission (which observed the relic cosmic microwave background from 13.8 billion years ago), astronomers predict a lower value for the Hubble constant: 67.5 plus or minus 0.5 kilometers per second per megaparsec, compared to the SH0ES team's estimate of 73.
Given the large Hubble sample size, there is only a one-in-a-million chance astronomers are wrong due to an unlucky draw, said Riess, a common threshold for taking a problem seriously in physics. This finding is untangling what was becoming a nice and tidy picture of the universe's dynamical evolution. Astronomers are at a loss for an explanation of the disconnect between the expansion rate of the local universe versus the primeval universe, but the answer might involve additional physics of the universe.
Such confounding findings have made life more exciting for cosmologists like Riess. Thirty years ago they started out to measure the Hubble constant to benchmark the universe, but now it has become something even more interesting. "Actually, I don't care what the expansion value is specifically, but I like to use it to learn about the universe," Riess added.
NASA's new Webb Space Telescope will extend on Hubble's work by showing these cosmic milepost markers at greater distances or sharper resolution than what Hubble can see.
The Hubble Space Telescope is a project of international cooperation between NASA and ESA (European Space Agency). NASA's Goddard Space Flight Center in Greenbelt, Maryland, manages the telescope. The Space Telescope Science Institute (STScI) in Baltimore, Maryland, conducts Hubble science operations. STScI is operated for NASA by the Association of Universities for Research in Astronomy in Washington, D.C.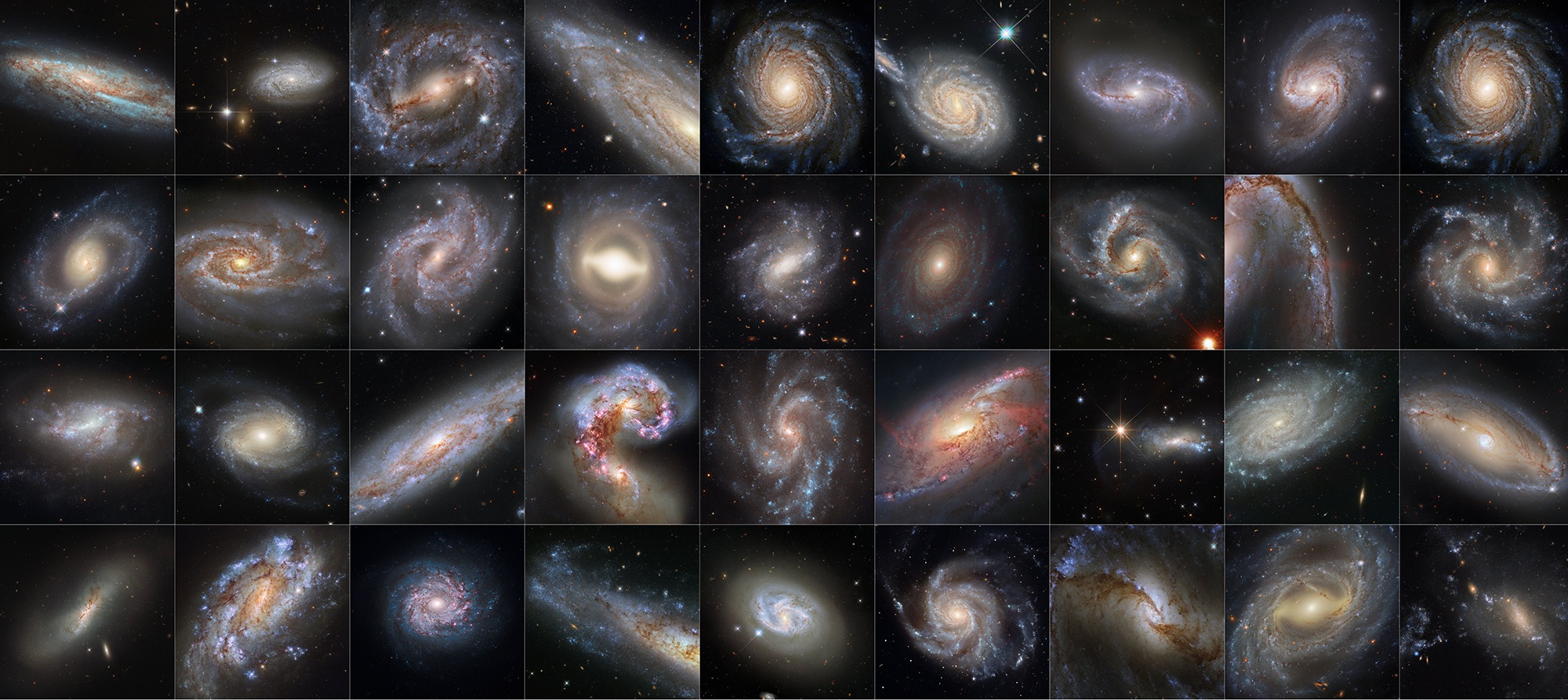 Collection of 36 images from NASA's Hubble Space Telescope features galaxies that are all hosts to both Cepheid variables and supernovae.
The galaxies shown in this photo (from top row, left to bottom row, right) are: NGC 7541, NGC 3021, NGC 5643, NGC 3254, NGC 3147, NGC 105, NGC 2608, NGC 3583, NGC 3147, Mrk 1337, NGC 5861, NGC 2525, NGC 1015, UGC 9391, NGC 691, NGC 7678, NGC 2442, NGC 5468, NGC 5917, NGC 4639, NGC 3972, The Antennae Galaxies, NGC 5584, M106, NGC 7250, NGC 3370, NGC 5728, NGC 4424, NGC 1559, NGC 3982, NGC 1448, NGC 4680, M101, NGC 1365, NGC 7329, and NGC 3447. Credits: NASA, ESA, Adam G. Riess (STScI, JHU)
Adam G. Riess, Wenlong Yuan, Lucas M. Macri, Dan Scolnic, Dillon Brout, Stefano Casertano, David O. Jones, Yukei Murakami, Louise Breuval, Thomas G. Brink, Alexei V. Filippenko, Samantha Hoffmann, Saurabh W. Jha, W. D'arcy Kenworthy, John Mackenty, Benjamin E. Stahl, Weikang Zheng.
A Comprehensive Measurement of the Local Value of the Hubble Constant with 1 km/s/Mpc Uncertainty from the Hubble Space Telescope and the SH0ES Team.
Astrophysical Journal (submitted), 2022; DOI:
10.48550/arXiv.2112.04510
Book Of The Month - June 2022: Pride And Prejudice
By Jane Austen; R. W. (Robert William) Chapman
Pride and Prejudice is an 1813 novel of manners written by Jane Austen. The novel follows the character development of Elizabeth Bennet, the dynamic protagonist of the book who learns about the repercussions of hasty judgments and comes to appreciate the difference between superficial goodness and actual goodness.
Mr. Bennet, owner of the Longbourn estate in Hertfordshire, has five daughters, but his property is entailed and can only be passed to a male heir. His wife also lacks an inheritance, so his family faces becoming very poor upon his death. Thus, it is imperative that at least one of the girls marry well to support the others, which is a motivation that drives the plot. This reflects the class distinctions of its time.
Many critics take the title as the start when analysing the themes of Pride and Prejudice but Robert Fox cautions against reading too much into the title (which was initially First Impressions), because commercial factors may have played a role in its selection. "After the success of Sense and Sensibility, nothing would have seemed more natural than to bring out another novel of the same author using again the formula of antithesis and alliteration for the title. The qualities of the title are not exclusively assigned to one or the other of the protagonists; both Elizabeth and Darcy display pride and prejudice."
The phrase "pride and prejudice" had been used over the preceding two centuries by Joseph Hall, Jeremy Taylor, Joseph Addison and Samuel Johnson. Austen probably took her title from a passage in Fanny Burney's Cecilia (1782), a popular novel she is known to have admired:
'The whole of this unfortunate business, said Dr Lyster, has been the result of PRIDE and PREJUDICE. […] if to PRIDE and PREJUDICE you owe your miseries, so wonderfully is good and evil balanced, that to PRIDE and PREJUDICE you will also owe their termination.' (capitalisation as in the original)
A theme in much of Austen's work is the importance of environment and upbringing in developing young people's character and morality. Social standing and wealth are not necessarily advantages in her world and a further theme common to Austen's work is ineffectual parents. In Pride and Prejudice, the failure of Mr and Mrs Bennet as parents is blamed for Lydia's lack of moral judgment. Darcy has been taught to be principled and scrupulously honourable but he is also proud and overbearing. Kitty, rescued from Lydia's bad influence and spending more time with her older sisters after they marry, is said to improve greatly in their superior society
Pride and Prejudice
has consistently appeared near the top of lists of "most-loved books" among literary scholars and the reading public. It has become one of the most popular novels in English literature, with over 20 million copies sold, and has inspired many derivatives in modern literature. For more than a century, dramatic adaptations, reprints, unofficial sequels, films, and TV versions of Pride and Prejudice have portrayed the memorable characters and themes of the novel, reaching mass audiences.
Jane Austen
(December 16 1775 – July 18 1817) was an English novelist known primarily for her six major novels, which interpret, critique, and comment upon the British landed gentry at the end of the 18th century. Austen's plots often explore the dependence of women on marriage in the pursuit of favourable social standing and economic security. Her works critique the novels of sensibility of the second half of the 18th century and are part of the transition to 19th-century literary realism. Her use of biting irony, along with her realism and social commentary, have earned her acclaim among critics and scholars.
With the publication of Sense and Sensibility (1811), Pride and Prejudice (1813), Mansfield Park (1814), and Emma (1816), she achieved modest success and little fame in her lifetime, as the books were published anonymously. She wrote two other novels—Northanger Abbey and Persuasion, both published posthumously in 1818—and began another, eventually titled Sanditon, but died before its completion. She also left behind: three volumes of juvenile writings in manuscript; the short epistolary novel Lady Susan; and another unfinished novel, The Watsons.
Austen gained far more status after her death, and her six full-length novels have rarely been out of print. A significant transition in her posthumous reputation occurred in 1833, when her novels were republished in Richard Bentley's Standard Novels series, illustrated by Ferdinand Pickering, and sold as a set. They gradually gained wider acclaim and popular readership. In 1869, fifty-two years after her death, her nephew's publication of A Memoir of Jane Austen introduced a compelling version of her writing career and supposedly uneventful life to an eager audience.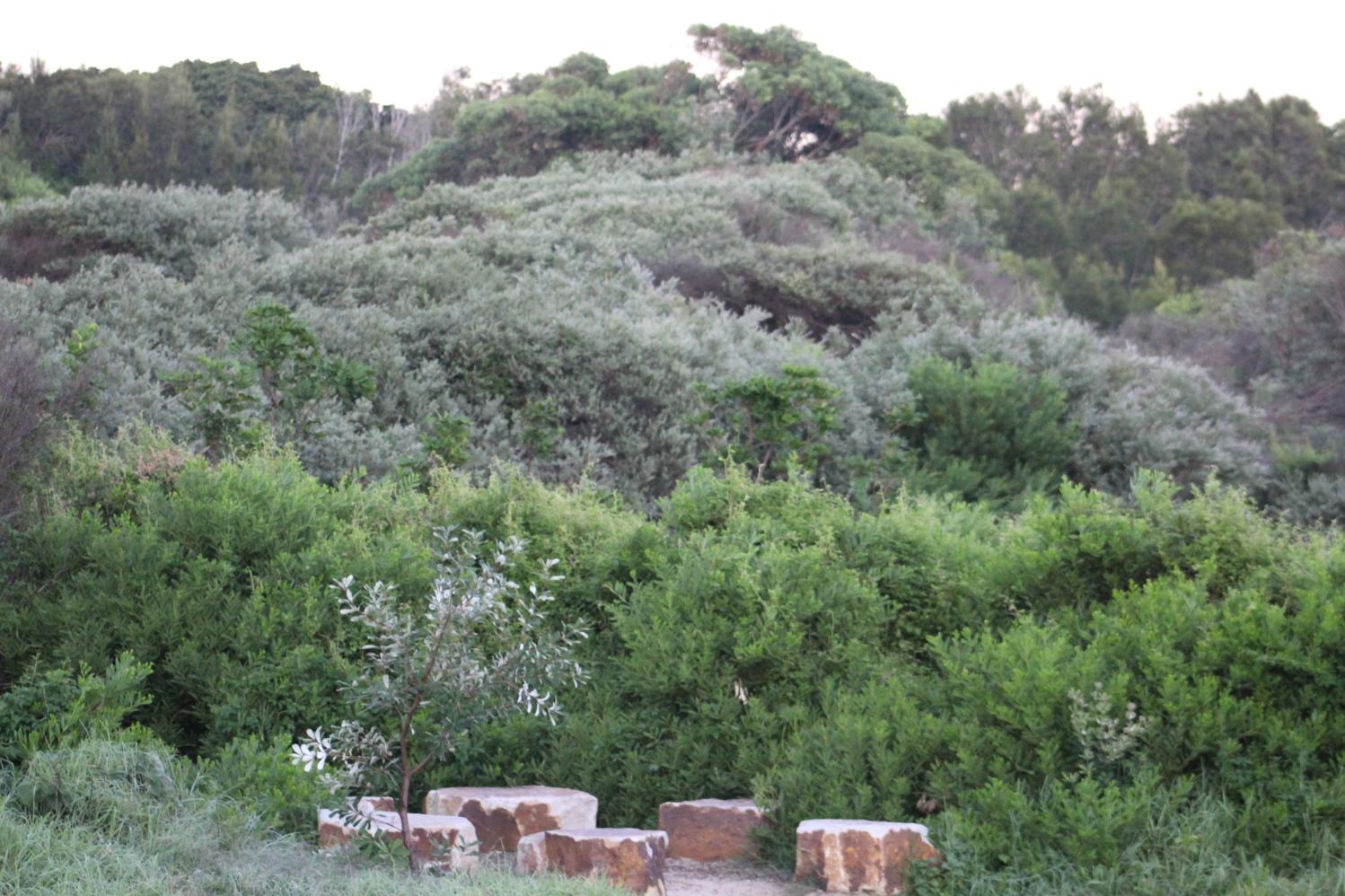 NSW Records Its Second Death Of Person With Japanese Encephalitis
NSW Health has recorded a second death of a person with Japanese encephalitis.
Sadly, NSW Health can confirm the man in his 60s from the Corowa area, who was diagnosed with Japanese encephalitis virus in early March, died at Albury Base Hospital on Friday 20 May.
To date a total of 13 NSW residents have been infected with JE and two have died. While evidence shows mosquito numbers have declined, it remains important that people throughout the state continue to take steps to avoid mosquito bites.
Since the first notification of Japanese encephalitis in late February 2022, NSW Health has been working closely with local health districts and primary health networks in affected areas to coordinate vaccination efforts.
This includes working with GPs and other relevant stakeholders to ensure all those currently at highest risk of exposure to Japanese encephalitis are able to access government-funded vaccine.
People considered higher risk for exposure include workers in piggeries, animal transport, veterinarians and students working with pigs, laboratory workers handling Japanese encephalitis, entomologists and others engaging in animal and mosquito trapping for surveillance. NSW Health encourages people in these groups to talk to their GP about getting a JE vaccine.
The JE virus is spread by mosquitoes and can infect animals and humans. The virus cannot be transmitted between humans, and it cannot be caught by eating pork or other pig products.
There is no specific treatment for JE, which can cause severe neurological illness with headache, convulsions and reduced consciousness in some cases.
It's important to avoid being bitten by mosquitos. Simple actions you can take include:
Avoid going outdoors during peak mosquito times, especially at dawn and dusk, and close to wetland and bushland areas.
Wear long sleeves and pants outdoors (reduce skin exposure). Also wear shoes and socks where possible. There are insecticides (e.g. permethrin) available for treating clothing for those spending extended periods outdoors.
Apply repellent to all areas of exposed skin, especially those that contain DEET, picaridin, or oil of lemon eucalyptus which are the most effective against mosquitoes. The strength of a repellent determines the duration of protection with the higher concentrations providing longer periods of protection. Always check the label for reapplication times.
Reapply repellent after swimming. The duration of protection from repellent is also reduced with perspiration, such as during strenuous activity or hot weather so it may need to be reapplied more frequently.
Apply the sunscreen first and then apply the repellent. Be aware that DEET-containing repellents may decrease the sun protection factor (SPF) of sunscreens so you may need to re-apply the sunscreen more frequently.
For children in particular - most skin repellents are safe for use on children aged three months and older when used according to directions, although some formulations are only recommended for children aged 12 months and older - always check the product. Infants aged under three months can be protected from mosquitoes by using an infant carrier draped with mosquito netting that is secured along the edges.
If camping, ensure the tent has fly screens to prevent mosquitoes entering.
Mosquito coils and other devices that release insecticides can assist reducing mosquito bites but should be used in combination with topical insect repellents.
Reduce all water holding containers around the home where mosquitoes could breed. Mosquitoes only need a small amount of liquid to breed.
In line with national reporting structures, NSW Health reports any new cases and case locations on the NSW Health website.
First Australians Ate Giant Eggs Of Huge Flightless Birds, Ancient Proteins Confirm
Proteins extracted from fragments of prehistoric eggshell found in the Australian sands confirm that the continent's earliest humans consumed the eggs of a two-metre tall bird that disappeared into extinction over 47,000 years ago.
Burn marks discovered on scraps of ancient shell several years ago suggested the first Australians cooked and ate large eggs from a long-extinct bird – leading to fierce debate over the species that laid them.
Now, an international team led by scientists from the universities of Cambridge and Turin have placed the animal on the evolutionary tree by comparing the protein sequences from powdered egg fossils to those encoded in the genomes of living avian species.
"Time, temperature and the chemistry of a fossil all dictate how much information we can glean," said senior co-author Prof Matthew Collins from the University of Cambridge's Department of Archaeology.
"Eggshells are made of mineral crystals that can tightly trap some proteins, preserving this biological data in the harshest of environments – potentially for millions of years."
According to findings published in the journal Proceedings of the National Academy of Sciences, the ancient eggs came from Genyornis: a huge flightless "mihirung" – or 'Thunder Bird' – with tiny wings and massive legs that roamed prehistoric Australia, possibly in flocks.
Fossil records show that Genyornis stood over two metres tall, weighed between 220-240 kilograms, and laid melon-sized eggs of around 1.5 kg. It was among the Australian "mega-fauna" to vanish a few thousand years after humans arrived, suggesting people played a role in its extinction.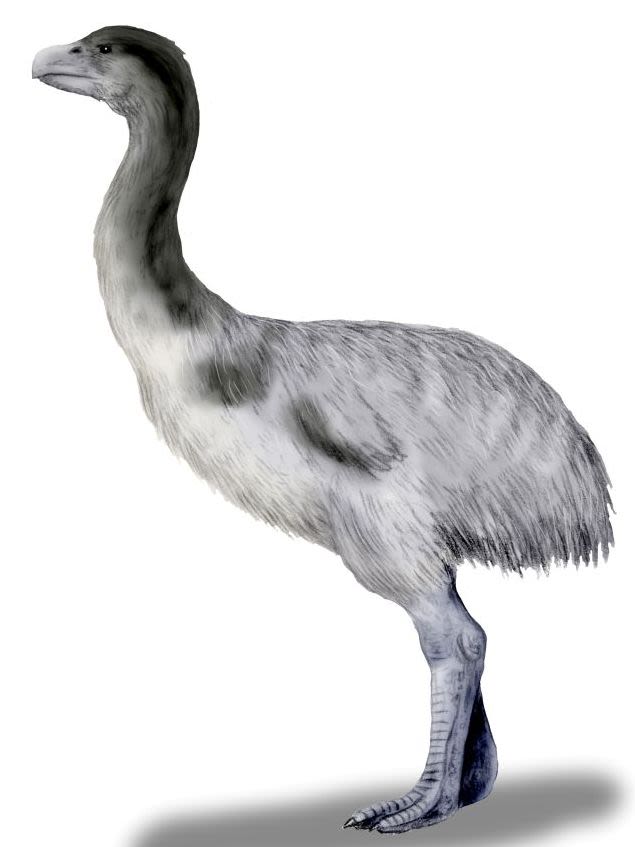 Pencil sketch of a Genyornis by Nobu Tamura.

The earliest "robust" date for the arrival of humans to Australia is some 65,000 years ago. Burnt eggshells from the previously unconfirmed species all date to around 50 to 55 thousand years ago – not long before Genyornis is thought to have gone extinct – by which time humans had spread across most of the continent.
"There is no evidence of Genyornis butchery in the archaeological record. However, eggshell fragments with unique burn patterns consistent with human activity have been found at different places across the continent," said senior co-author Prof Gifford Miller from the University of Colorado.
"This implies that the first humans did not necessarily hunt these enormous birds, but did routinely raid nests and steal their giant eggs for food," he said. "Overexploitation of the eggs by humans may well have contributed to Genyornis extinction."
While Genyornis was always a contender for the mystery egg-layer, some scientists argued that – due to shell shape and thickness – a more likely candidate was the Progura or 'giant malleefowl': another extinct bird, much smaller, weighing around 5-7 kg and akin to a large turkey.
The initial ambition was to put the debate to bed by pulling ancient DNA from pieces of shell, but genetic material had not sufficiently survived the hot Australian climate.
Miller turned to researchers at Cambridge and Turin to explore a relatively new technique for extracting a different type of "biomolecule": protein.
While not as rich in hereditary data, the scientists were able to compare the sequences in ancient proteins to those of living species using a vast new database of biological material: the Bird 10,000 Genomes (B10K) project.
"The Progura was related to today's megapodes, a group of birds in the galliform lineage, which also contains ground-feeders such as chickens and turkeys," said study first author Prof Beatrice Demarchi from the University of Turin.
"We found that the bird responsible for the mystery eggs emerged prior to the galliform lineage, enabling us to rule out the Progura hypothesis. This supports the implication that the eggs eaten by early Australians were laid by Genyornis."
The 50,000-year-old eggshell tested for the study came from the archaeological site of Wood Point in South Australia, but Prof Miller has previously shown that similar burnt shells can be found at hundreds of sites on the far western Ningaloo coast.
The researchers point out that the Genyornis egg exploitation behaviour of the first Australians likely mirrors that of early humans with ostrich eggs, the shells of which have been unearthed at archaeological sites across Africa dating back at least 100,000 years.
Prof Collins added: "While ostriches and humans have co-existed throughout prehistory, the levels of exploitation of Genyornis eggs by early Australians may have ultimately proved more than the reproductive strategies of these extraordinary birds could bear."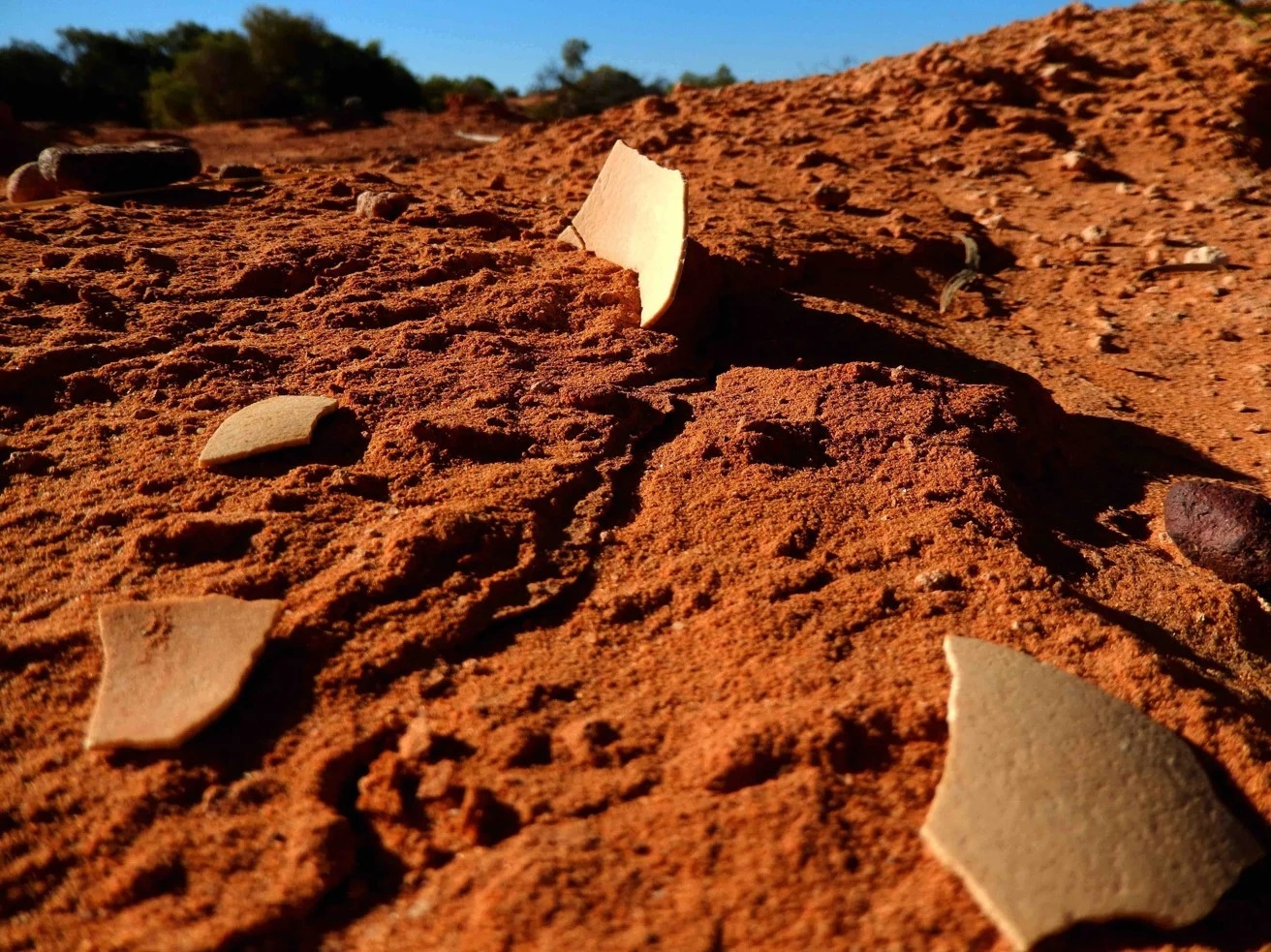 Genyornis eggshell recently exposed by wind erosion of sand dune in which it was buried, South Australia. Credit: Gifford Miller
Beatrice Demarchi, Josefin Stiller, Alicia Grealy, Meaghan Mackie, Yuan Deng, Tom Gilbert, Julia Clarke, Lucas J. Legendre, Rosa Boano, Thomas Sicheritz-Pontén, John Magee, Guojie Zhang, Michael Bunce, Matthew James Collins, Gifford Miller.
Ancient proteins resolve controversy over the identity of Genyornis eggshell.
Proceedings of the National Academy of Sciences, 2022; DOI:
10.1073/pnas.2109326119
Planets Of Binary Stars As Possible Homes For Alien Life
Nearly half of Sun-size stars are binary. According to University of Copenhagen research, planetary systems around binary stars may be very different from those around single stars. This points to new targets in the search for extra-terrestrial life forms.
Since the only known planet with life, the Earth, orbits the Sun, planetary systems around stars of similar size are obvious targets for astronomers trying to locate extraterrestrial life. Nearly every second star in that category is a binary star. A new result from research at University of Copenhagen indicate that planetary systems are formed in a very different way around binary stars than around single stars such as the Sun.
"The result is exciting since the search for extra-terrestrial life will be equipped with several new, extremely powerful instruments within the coming years. This enhances the significance of understanding how planets are formed around different types of stars. Such results may pinpoint places which would be especially interesting to probe for the existence of life," says Professor Jes Kristian Jørgensen, Niels Bohr Institute, University of Copenhagen, heading the project.
The results from the project, which also has participation of astronomers from Taiwan and USA, are published in the journal Nature.
Bursts shape the planetary system
The new discovery has been made based on observations made by the ALMA telescopes in Chile of a young binary star about 1,000 lightyears from Earth. The binary star system, NGC 1333-IRAS2A, is surrounded by a disc consisting of gas and dust. The observations can only provide researchers with a snapshot from a point in the evolution of the binary star system. However, the team has complemented the observations with computer simulations reaching both backwards and forwards in time.
"The observations allow us to zoom in on the stars and study how dust and gas move towards the disc. The simulations will tell us which physics are at play, and how the stars have evolved up till the snapshot we observe, and their future evolution," explains Postdoc Rajika L. Kuruwita, Niels Bohr Institute, second author of the Nature article.
Notably, the movement of gas and dust does not follow a continuous pattern. At some points in time -- typically for relatively shorts periods of ten to one hundred years every thousand years -- the movement becomes very strong. The binary star becomes ten to one hundred times brighter, until it returns to its regular state.
Presumably, the cyclic pattern can be explained by the duality of the binary star. The two stars encircle each other, and at given intervals their joint gravity will affect the surrounding gas and dust disc in a way which causes huge amounts of material to fall towards the star.
"The falling material will trigger a significant heating. The heat will make the star much brighter than usual," says Rajika L. Kuruwita, adding:
"These bursts will tear the gas and dust disc apart. While the disc will build up again, the bursts may still influence the structure of the later planetary system."
Comets carry building blocks for life
The observed stellar system is still too young for planets to have formed. The team hopes to obtain more observational time at ALMA, allowing to investigate the formation of planetary systems.
Not only planets but also comets will be in focus:
"Comets are likely to play a key role in creating possibilities for life to evolve. Comets often have a high content of ice with presence of organic molecules. It can well be imagined that the organic molecules are preserved in comets during epochs where a planet is barren, and that later comet impacts will introduce the molecules to the planet's surface," says Jes Kristian Jørgensen.
Understanding the role of the bursts is important in this context:
"The heating caused by the bursts will trigger evaporation of dust grains and the ice surrounding them. This may alter the chemical composition of the material from which planets are formed."
Thus, chemistry is a part of the research scope:
"The wavelengths covered by ALMA allow us to see quite complex organic molecules, so molecules with 9-12 atoms and containing carbon. Such molecules can be building blocks for more complex molecules which are key to life as we know it. For example, amino acids which have been fund in comets."
Powerful tools join the search for life in space
ALMA (Atacama Large Millimeter/submillimeter Array) is not a single instrument but 66 telescopes operating in coordination. This allows for a much better resolution than could have been obtained by a single telescope.
Very soon the new James Webb Space Telescope (JWST) will join the search for extra-terrestrial life. Near the end of the decade, JWST will be complemented by the ELT (European Large Telescope) and the extremely powerful SKA (Square Kilometer Array) both planned to begin observing in 2027. The ELT will with its 39-meter mirror be the biggest optical telescope in the world and will be poised to observe the atmospheric conditions of exoplanets (planets outside the Solar System, ed.). SKA will consist of thousands of telescopes in South Africa and in Australia working in coordination and will have longer wavelengths than ALMA.
"The SKA will allow for observing large organic molecules directly. The James Webb Space Telescope operates in the infrared which is especially well suited for observing molecules in ice. Finally, we continue to have ALMA which is especially well suited for observing molecules in gas form. Combining the different sources will provide a wealth of exciting results," Jes Kristian Jørgensen concludes.
The team has had observation time on the ALMA telescopes in Chile to observe the binary star system NGC 1333-IRAS2A in the Perseus molecular cloud. The distance from Earth to the binary star is about 1,000 lightyears which is a quite short distance in an astronomical context. Formed some 10,000 years ago, it is a very young star.
The two stars of the binary system are 200 astronomical units (AUs) apart. An AU equals the distance from Earth to the Sun. In comparison, the furthest planet of the Solar System, Neptune, is 30 AUs from the Sun.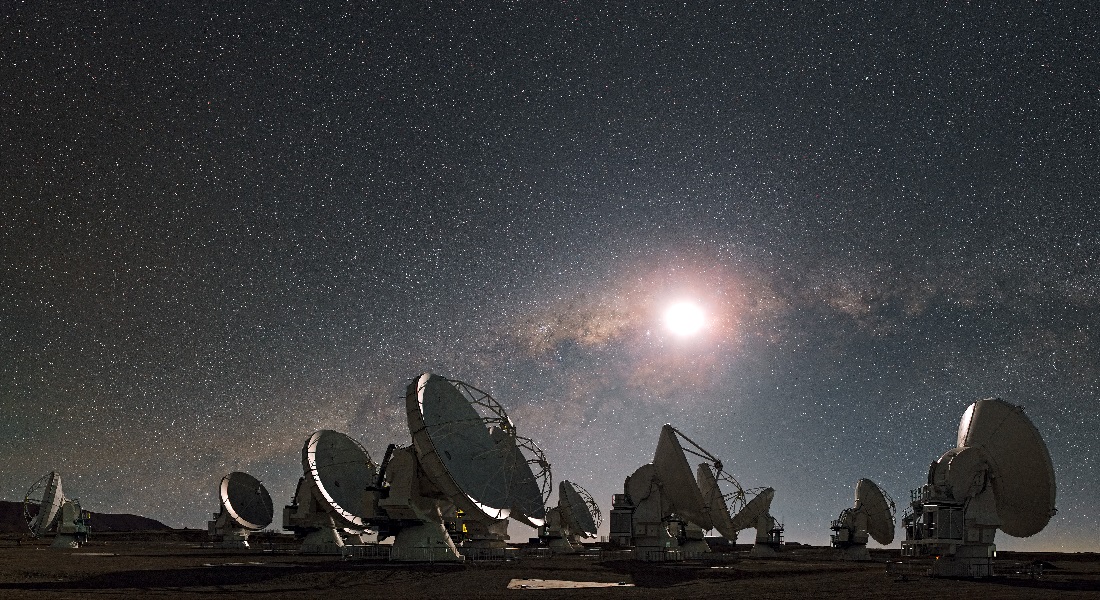 The ALMA telescopes in Chile (credit: ESO/S. Guisard)

Jørgensen, J.K., Kuruwita, R.L., Harsono, D. et al.
Binarity of a protostar affects the evolution of the disk and planets.
Nature, 2022 DOI:
10.1038/s41586-022-04659-4
Commercialisation Success As Curtin Mining Innovation Goes Global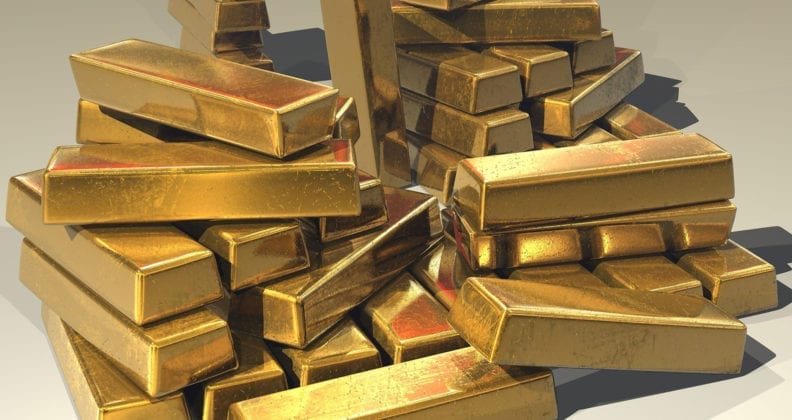 A Curtin University-developed technology that enhances the gold extraction process has been recognised for its game-changing potential, making it to the global market after the sale of company Mining and Process Solutions (MPS).
Curtin researchers Professor Jacques Eksteen and Associate Professor Elsayed Oraby (
Curtin researchers discover how to improve gold extraction process
| News) worked with MPS to commercialise the leaching technology for extraction of minerals including gold, copper, cobalt and nickel, was bought by Czech multinational chemical supplier Draslovka.
The technology uses amino acids such as glycine to leach ores including gold and copper, as well as nickel and cobalt, which are increasingly relevant as critical minerals for the battery industry.
Curtin University Director of Commercialisation Rohan McDougall said it was pleasing the innovative new technology had received the necessary funding boost to bring it to market.
"Curtin researchers Professor Eksteen and Associate Professor Oraby spent years developing this improved leaching process, expanding the technology's applications and making it more efficient for extracting gold and other valuable deposits," Mr McDougall said.
"Now that it has made it to the global market, this technology will offer many benefits to resource industries, including being a much more efficient, safe and environmentally-friendly extraction method.
"It is fantastic that Curtin's work over many years with minerals industry partner Mining and Process Solutions to commercialise the new process has culminated in the technology going global, thereby bringing its benefits to industry world-wide."
Curtin University Deputy Vice-Chancellor Research Professor Chris Moran said the achievement was down to both the successful commercialisation of the technology and the high calibre, real world-focussed research that led to its development.
"Leaching or separating gold and other precious metals from an ore deposit or other materials has long depended on cyanide as a key ingredient, which is a highly toxic chemical compound, which when mishandled can have a harmful effect on the environment and our health," Professor Moran said.
"Curtin researchers developed a glycine leaching technology, which they have optimised to enable extraction of a range of base metals including critical battery minerals nickel and cobalt for renewable energy storage.
"That this research has translated into a fully commercialised and highly-prized technology now on the global market and set to bring benefits to industries around the world is exactly the kind of 'big picture' ambition frequently realised at Curtin."
The research, published in Hydrometallurgy and led by Professor Jacques Eksteen and Dr Elsayed Oraby both from the WA School of Mines: Minerals, Energy and Chemical Engineering, found that adding potassium permanganate to the process could solve the problems currently associated with leaching gold with glycine (in the absence of cyanide), such as the need for higher temperatures, glycine concentrations and oxygen addition levels.
Professor Eksteen said the research team evaluated various oxidants for their new alkaline glycine gold leach system, with the most successful results observed with potassium permanganate.
"Traditionally, leaching or separating gold and other precious metals from an ore deposit or e-waste materials requires the use of cyanide – a highly toxic chemical compound that is known to have detrimental effects to the environment and to the human body," Professor Eksteen said.
"Industrially, it is very expensive to detoxify cyanide, but it still does not eliminate the risks associated with transporting, handling and processing the chemical."
Professor Eksteen said glycine is naturally produced by the human body and it is essential for life, while cyanide on the other hand is dangerous for life, it destroys life.
"Permanganate and glycine partially decompose to form insoluble manganese dioxide, insoluble calcium oxalate, and nitrogen all of which are naturally occurring, low-toxicity chemical compounds. Whereas cyanide retains its toxicity, even in the waste solution of the extraction process," Professor Eksteen said.
"With low concentrations of potassium permanganate being added to the alkaline glycine system, we were able to leach 85.1 per cent of gold from the ore deposit (similar to the extraction by cyanidation) at ambient temperature and using a substance known as a benign reagent, which in industry standards is quite an achievement."
Dr Elsayed Oraby said the new process builds on Curtin's important work in this space, which has been ongoing for the past eight years.
"Researchers at Curtin University have spent years developing a new leaching process and our work broadens the use of this patented technology, making it more suitable for extracting gold deposits," Dr Oraby said.
"We believe this new process will bring many benefits to gold extraction industries, which from an environmental point of view, is a much friendlier extraction method."
The Curtin team is currently working with minerals industry partner, Mining and Process Solutions Pty Ltd (MPS) to commercialise the new process.
UWA Report Finds Pet Custody Laws Need Overhaul To Better Reflect Society
A new journal article argues that Australian family law needs to change to better reflect the place pets have in society when ruling on custody disputes.
Dr Marilyn Bromberg, from The University Western Australia's Law School, Adam Jardine and Nicholas Cardaci were authors of No More Fighting Like Cats And Dogs: It's Time For A New Pet Custody Model In Australia published in the Canberra Law Review.
"A pet custody regime could better reflect the unique place that companion animals occupy in Australian society," Dr Bromberg said.
"This is contrary to the current approach of Australian law where pets are regarded as a material possession."
Many Australians love their pets and treat them as bona fide family members; so the article argued for a new approach that reflects our social understanding of pets as part of the family.
"There is enough intellectual substance behind the core ideas of pet custody not to be flippant or dismissive," Mr Jardine said.
The article suggested three alternative models of pet custody for Australia: the Pets as Persons model, extending the law's reach to animals in areas once reserved for people; the Sentimentality model, where pets are treated differently from other types of property to reflect their special position in human lives; and the Liminal model, which considers pets' best interests.
The article concluded that adopting any alternative model (without expressing a preference for a particular model) would better reflect modern Australian attitudes towards pets.
"We recognised that pets should not be treated as property but should also not be given the same rights as humans — a nuanced approach is required," Dr Bromberg said.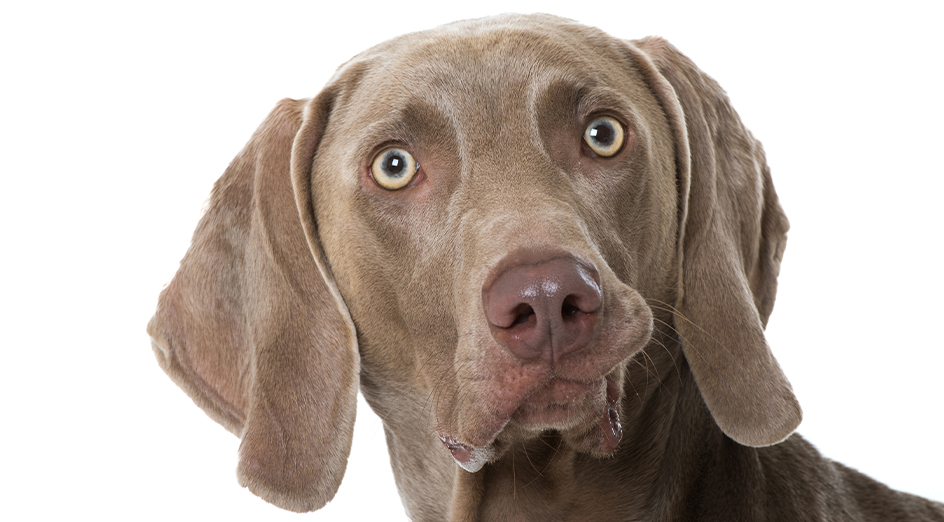 Genetic Test Can Diagnose Certain Immune System Disorders
Primary immunodeficiency disorders (PID) can result in chronic and sometimes life-threatening infections. More than 450 PIDs have been described, but timely and accurate diagnoses remain a challenge. In a new study in The Journal of Molecular Diagnostics, published by Elsevier, investigators used next-generation sequencing technology to test a DNA panel of 130 different immune system genes from 22 study participants. They found that many patients had inherited a genetic defect that caused a disorder in their immune system. These findings will facilitate better treatment options and earlier diagnosis in family members who may have inherited the same genetic abnormality.
"Genetic testing was costly to perform and was mostly targeted to DNA sequencing of a single or very small number of genes. Therefore, a genetic diagnosis was limited for many patients with PIDs," explained lead investigator Lloyd J. D'Orsogna, MBBS, PhD, School of Medicine, the University of Western Australia; and Department of Clinical Immunology at PathWest Laboratory Medicine, Fiona Stanley Hospital, Perth, Western Australia.
"Recent advances in genetic technology allow affordable testing of multiple genes from the same individual. We can therefore identify a specific gene that may lead to frequent infections in patients. An earlier and more accurate diagnosis may improve the patient outcome and prevent complications," Dr. D'Orsogna."
Twenty-two unrelated patients with common variable immunodeficiency (CVID), a common type of PID, and a previously unknown genetic diagnosis, were recruited for the study. DNA samples were tested and processed with a next-generation sequencing panel containing 120 different immune genes. One-hundred and thirty genetic variants were identified for analysis. The pathogenicity of the novel variants not previously associated with CVID were assessed through literature review, functional assays, and family studies.
The investigators identified likely pathogenetic variants in six of the 22 patients (27%). In an additional four patients, variants of unknown significance (VOUS) were identified. VOUS are genetic variants whose clinical significance is not clear at this stage but might cause the disease. Overall, the investigators were able to identify genetic abnormalities in nearly half of the patients. All detected variants were confirmed with conventional Sanger sequencing.
Among the notable findings of the study was a patient with a novel variant in the AICDA gene that had not previously been reported. Her son also had a confirmed diagnosis of CVID and has also inherited the same mutation. Another patient had a novel pathogenic variant of the ICOS gene, which is implicated in immunodeficiency and immune response. In another CVID patient, a genetic variant was also detected in the BAFF-R gene, which enhances B cell survival; however, it was confirmed as pathogenic by flow cytometry analysis.
Such genetic diagnoses can inform decisions on targeted therapeutic options for patients. They can also provide earlier intervention for family members of patients with confirmed CVID. For example, the son of the patient with the novel AICDA variant was referred for genetic counselling before starting a family.
"I hope the new age of genetic medicine enables earlier and more accurate diagnosis, likely leading to better treatment and outcomes for all," said Dr. D'Orsogna.
William Kermode, Dianne De Santis, Linh Truong, Erika Della Mina, Sam Salman, Grace Thompson, David Nolan, Richard Loh, Dominic Mallon, Andrew Mclean-Tooke, Mina John, Stuart G. Tangye, Michael O'Sullivan, Lloyd J. D'Orsogna.
A Novel Targeted Amplicon Next-Generation Sequencing Gene Panel for the Diagnosis of Common Variable Immunodeficiency Has a High Diagnostic Yield.
The Journal of Molecular Diagnostics, 2022; DOI:
10.1016/j.jmoldx.2022.02.007
Researchers Have Developed A Potential Super Wheat For Salty Soils
Researchers at the University of Gothenburg have developed several new varieties of wheat that tolerate soils with higher salt concentrations. After having mutated a wheat variety from Bangladesh, they now have a wheat with seeds that weigh three times more and that germinate almost twice as often as the original variety.
The wheat, which grows in fields near the coast in Bangladesh, has a certain tolerance to salt in soils, which is important when more and more farmland around the world is being exposed to saltwater.
By mutating the wheat seeds from these coastal fields, researchers at the University of Gothenburg were able to develop approximately 2,000 lines of wheat. The 35 lines that germinated the best at different field and lab experiments were planted in an automated greenhouse in Australia, where different saline concentrations were applied to the plants that were then weighed. They were photographed each day until the wheat had formed its ears.
The findings were striking.
Genes for salt tolerance identified
"We developed wheat lines where the average weight of the seeds was three times higher and that germinated more often than the original wheat from Bangladesh," says Johanna Lethin, a doctoral student at the Department of Biological and Environmental Sciences at the University of Gothenburg.
Using DNA analyses and studies of other research, the team was also able to identify what genes control salt tolerance in the wheat plant.
"This is a milestone in our research. Now we have a couple of genes we know are involved in salt tolerance. The next step is to test if these genes are also in our best wheat varieties that we have mutated into existence."
The Earth's population is growing and in 2050, there will be 10 billion people on the planet who all need to be fed. At the same time, climate changes are causing the Earth's arable land to dry up and other areas to be flooded by rising seas. All this increases interest in a crop that can tolerate salt in soil.
2,000 hectares lost every day
"It is incredibly important to try to develop a salt-tolerant variety with good yields. Currently, we are losing approximately 2,000 hectares a day to rising seas and improper irrigation methods that increase soil salinisation."
Some experiments remain to do, but the potential in this discovery is global. Today, about 8 per cent of the world's arable land is no longer usable for crops because of salt contamination and more than half of the world's countries are affected. In Egypt, Kenya and Argentina, wheat cannot be grown on large areas and even low-lying areas of Europe, like the Netherlands, have these problems. Even in those parts of Asia where rice is currently the dominant crop, salt-tolerant wheat will become an important part of the future food supply since wheat farming requires much less water than rice.
"The next stage is to plant the salt-tolerant varieties in fields in Bangladesh. I would estimate that it will take about five years before we can have commercial production of salt-tolerant wheat, depending on how the field tests go."
This research does not use the sometimes highly criticised method of gene modification (GMO). In GMO, a gene from one plant (such as a plant that can resist fungus) is placed in another plant, such as wheat, so that farmers can avoid using excess insecticides. Instead, the researchers have made targeted mutations in the seeds using a chemical. In this way, nothing is placed in the plant and all mutations could potentially have happened naturally.
Scientists Find Sea Corals Are Source Of Sought-After 'Anti-Cancer' Compound
The bottom of the ocean is full of mysteries but scientists have recently uncovered one of its best-kept secrets. For 25 years, drug hunters have been searching for the source of a natural chemical that had shown promise in initial studies for treating cancer. Now, researchers at University of Utah Health report that easy-to-find soft corals -- flexible corals that resemble underwater plants -- make the elusive compound.
Identifying the source allowed the researchers to go a step further and find the animal's DNA code for synthesizing the chemical. By following those instructions, they were able to carry out the first steps of re-creating the soft coral chemical in the laboratory.
"This is the first time we have been able to do this with any drug lead on Earth," says Eric Schmidt, Ph.D., professor of medicinal chemistry at U of U Health. He led the study with Paul Scesa, Ph.D., postdoctoral scientist and first author, and Zhenjian Lin, Ph.D., assistant research professor.
The advance opens the possibility of producing the compound in the large amounts needed for rigorous testing and could one day result in a new tool to fight cancer.
A second research group led by Bradley Moore, Ph.D., from Scripps Institution of Oceanography at the University of California San Diego, independently showed that corals make related molecules. Both studies are published in the May 23 issue of Nature Chemical Biology.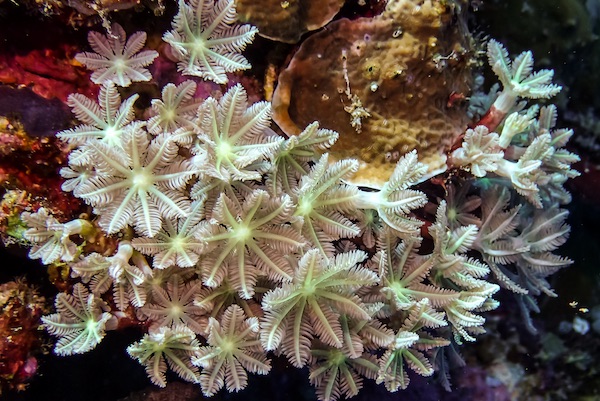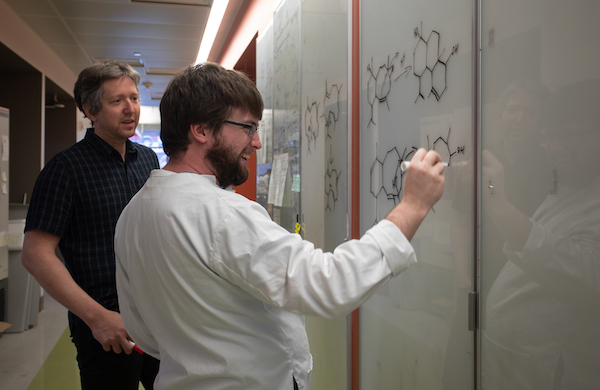 Photos: Soft corals are thought to make thousands of drug-like compounds that could work as anti-inflammatory agents, antibiotics, anti-cancer therapeutics, and other drug leads. Credit: Bailey Miller. And: Eric Schmidt, Ph.D., and Paul Scesa, Ph.D., working through the steps to make the potential anti-cancer compound, eleutherobin. Credit: Kristan Jacobsen.

Soft corals have thousands of drug-like compounds that could work as anti-inflammatory agents, antibiotics, and more. But getting enough of these compounds has been a major barrier to developing them into drugs for clinical use. Schmidt says that these other compounds should also now be accessible using this new approach.
Corals aren't the only animals that harbor potential therapeutics. Nature is crawling with snakes, spiders and other animals known to carry chemicals with healing properties. Yet that compounds from soft corals offer distinct advantages for drug development, Schmidt says.
Unlike venomous chemicals that are injected into prey, corals use their chemicals to ward off predators that try to eat them. Since they are made to be eaten, the soft coral chemicals are easily digestible. Similarly, drugs derived from these types of compounds should be able to be given as pills with a glass of water, rather than taken by injection or other more invasive means. "These compounds are harder to find but they're easier to make in the lab and easier to take as medicine," says Schmidt.
These possibilities had been just out of reach for decades. Getting to this point took the right know-how, and a little luck.
Scesa found the long-sought-after compound in a common species of soft coral living off the Florida coast -- just a mile from his brother's apartment. In the 1990s, marine scientists reported that a rare coral near Australia carried a chemical, eleutherobin, with anti-cancer properties. The chemical disrupts the cytoskeleton, a key scaffold in cells, and soft corals use it as a defense against predators. But laboratory studies showed that the compound was also a potent inhibitor of cancer cell growth.
In the decades after, scientists searched but could not find the fabled "holy grail" chemical in the quantities needed for drug development and couldn't remedy the problem without understanding how the chemical was made. Dogma had it that, similar to other kinds of marine life, the chemical was synthesized by symbiotic organisms that lived inside the animals.
"It didn't make sense," Scesa says. "We knew that corals must make eleutherobin." After all, he and Schmidt reasoned, some soft coral species don't have symbiotic organisms and yet their bodies contain the same class of chemicals.
Solving the mystery seemed a job made for Scesa. As a boy growing up in Florida, the ocean was his playground, and he spent countless hours exploring its depths and wildlife. In graduate school, he developed a penchant for organic chemistry and combined the two interests to better understand the chemical diversity of the seas.
Later, he joined the lab of natural products scientist Schmidt with a mission to track down the source of the drug lead. Scesa suspected coral species familiar to him might have the answer and brought small live samples from Florida to Utah, and the real hunt began.
The next step was to find out whether the coral's genetic code carried instructions for making the compound. Advances in DNA technology had recently made it possible to rapidly piece together the code of any species. The difficulty was, the scientists didn't know what the instructions for making the chemical should look like. Imagine searching a cookbook for a certain recipe, only you don't know what any of the words inside the book mean.
"It's like going into the dark and looking for an answer where you don't know the question," remarks Schmidt.
They addressed the problem by finding regions of coral DNA that resembled genetic instructions for similar types of compounds from other species. After programming bacteria grown in the lab to follow coral DNA instructions specific to the soft coral, the microorganisms were able to replicate the first steps of making the potential cancer therapeutic.
This proved that soft corals are the source of eleutherobin. It also demonstrated that it should be possible to manufacture the compound in the lab. Their work is now focusing on filling in the missing steps of the compound's recipe and determining the best way to produce large amounts of the potential drug.
"My hope is to one day hand these to a doctor," says Scesa. "I think of it as going from the bottom of the ocean to bench to bedside."
The research was supported by the National Institutes of Health and the ALSAM Foundation and published in Nature Chemical Biology as "Ancient defensive terpene biosynthetic gene clusters in soft corals.
Paul D. Scesa, Zhenjian Lin, Eric W. Schmidt.
Ancient defensive terpene biosynthetic gene clusters in the soft corals.
Nature Chemical Biology, 2022; DOI:
10.1038/s41589-022-01027-1
Research Boosts 'Game-Changing' Technology To Strengthen Drug Development
Walter and Eliza Hall Institute Researchers have boosted pioneering technology to show whether potential treatments are worth progressing into human trials, in a game-changing move that could dramatically reduce the high failure rates in drug discovery and development.
The WEHI-led team is using protein degrader technology to test the efficacy and safety of drugs by better mimicking clinical settings, with a collaborative Australian project already using the system to establish promising drug targets for a range of hard-to-treat cancers.
At a glance
Pioneering technology can assess how effective and safe a drug target could be for patients, far earlier in the research process.
A collaborative effort is currently leveraging the technology to validate drug targets for a range of cancers.
The protein degrader technology offers a revolutionary approach for substantially reducing the pharmaceutical industry's high drug development failure rate.
Almost 95% of biomedical projects fail before entering human clinical trials with the average cost of bringing a new drug to market estimated to be around US$1.8bn. A key issue is the difficulty of assessing a drug's true safety and effectiveness in preclinical studies.
While conventional drug development aims to inhibit the activity of disease-causing proteins, protein degrader technology looks to completely destroy those proteins, with precision targeting. The technology enables scientists to deliver far more relevant results from pre-clinical testing, to potentially bring safe and effective new treatments to patients faster.
In a new study published in Nature Communications, WEHI researchers Dr Charlene Magtoto, Dr Rebecca Feltham and Dr Christoph Grohmann (now at Nurix Therapeutics) have significantly extended our understanding of one type of protein degrader technology by expanding on current validation strategies, which could boost the number of drugs successfully entering human trials.
A collaboration between WEHI and multiple institutes across Australia is already capitalising on the revolutionary technology to validate a range of previously 'undruggable' proteins and help develop new therapies to treat cancers.
Reimagining drug discovery
About 80% of disease-causing proteins currently cannot be targeted by conventional drugs. Targeted protein degraders (TPDs), commonly known as Proteolysis targeting chimera (PROTAC), is a pioneering technology that can hit these previously invincible targets.
While current drugs and technology only inhibit the specific activity of a protein, TPDs work by triggering the destruction of the proteins that cause the disease itself.
TPD has the potential to deliver precision treatments by only targeting disease-causing proteins, leaving healthy parts of the body untouched.
The WEHI-led team focused on developing a tag system to help researchers overcome a significant hurdle in the drug development process.
Dr Charlene Magtoto said this system enables scientists to use drugs that interact with a tag, opening up virtually the entire proteome for target validation.
"Finding a drug to bind onto the protein itself can be difficult and often a reason why researchers reach a crossroads in drug development," Dr Magtoto said. "Attaching a small generic tag onto any protein of interest to enable a destroyer protein to remove it allows us to wipe out any protein just by targeting the tag. "This is a game-changer technology that will ensure only the best targets enter into drug discovery pipelines."
Dr Christoph Grohmann said a partnership with Promega was crucial to developing the new tagging system, collaborating with scientists at the global biotech company and using their NanoLuc® luciferase technology. "WEHI is an emerging leader in TPD technology, and this significant collaboration enabled our team to leverage industrial drug discovery expertise and academic medical research to enhance the technology at a much faster pace," Dr Grohmann said.
The lack of effective new drugs is a particular barrier for cancer researchers, with as few as 1 in 15 developmental drugs progressing into the clinic.
WEHI researchers are working with other institutions across the country to develop TPDs for cancer treatment as part of a current project funded by the Australian Medical Research Future Fund (MRFF).
Dr Rebecca Feltham, who leads the MRFF tag-degrader program, said the collaboration was helping researchers quickly identify whether their cancer targets were worth pursuing.
"Most of the 150,000 Australians diagnosed with cancer each year are still treated with drugs that came onto the market over 25 years ago, which can cause significant side-effects," she said.
"As this pioneering technology enables us to better identify genuine targets early in the research process, we could radically accelerate the development of lifesaving new treatments for cancer and other diseases."
Dr Feltham has used the tag-targeting TPD technology to investigate 24 potential drug targets -- 19 of which link to cancer.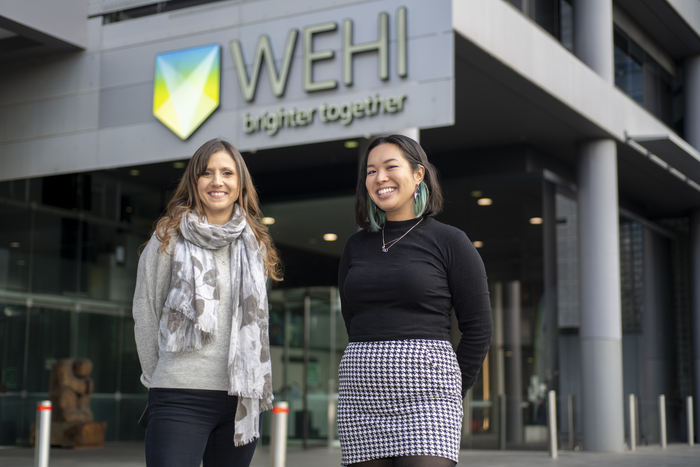 L-R: Dr Rebecca Feltham and Dr Charlene Magtoto

Unlike other systems currently used in the field, the protein degradation triggered by tag-targeting TPD technology is reversible. Once the drug is removed, the protein comes back.
"This is exactly what happens in clinical settings and this technology allows us to mimic real TPD treatment scenarios early on in the development process, far better than any technology we have available today,"
Dr Feltham said. Researchers hope their findings will trigger a broader awareness to the benefits of TPD technology to help reduce the burden of cost currently presented by high drug failure rates.
The research, a collaborative effort between WEHI, Promega and the University of Dundee, was supported by the European Research Council (ERC), The Galbraith Family Charitable Trust, the NHMRC, the Victorian Government and Australian Government.
Christoph Grohmann, Charlene M. Magtoto, Joel R. Walker, Ngee Kiat Chua, Anna Gabrielyan, Mary Hall, Simon A. Cobbold, Stephen Mieruszynski, Martin Brzozowski, Daniel S. Simpson, Hao Dong, Bridget Dorizzi, Annette V. Jacobsen, Emma Morrish, Natasha Silke, James M. Murphy, Joan K. Heath, Andrea Testa, Chiara Maniaci, Alessio Ciulli, Guillaume Lessene, John Silke, Rebecca Feltham.
Development of NanoLuc-targeting protein degraders and a universal reporter system to benchmark tag-targeted degradation platforms.
Nature Communications, 2022; 13 (1) DOI:
10.1038/s41467-022-29670-1
Disclaimer: These articles are not intended to provide medical advice, diagnosis or treatment. Views expressed here do not necessarily reflect those of Pittwater Online News or its staff.