Inbox and environment news: Issue 534
April 10 - 23, 2022: Issue 534
Strategic Plan For Children And Young People 2022-2024
The Advocate for Children and Young People, Ms Zoë Robinson, has launched a new Strategic Plan for Children and Young People that aims to ensure that all children and young people have the supports they need from government, business and community to thrive.
"This is a bold and hopeful Plan, it is a commitment to all children and young people in NSW that we will work together to build a state where they can thrive," Ms Robinson said.
"Informed by the voices of more than 41,000 children and young people, the Plan highlights the key issues that children and young people have articulated and provides a clear roadmap that responds to their stated needs by identifying relevant Government priorities and initiatives," Ms Robinson added.
Chair of the NSW Youth Advisory Council, Lua Pellegrini, said that the Plan indicates the growing importance that the NSW Government are placing on listening and responding to children and young people.
"I am proud of this Plan and proud to say I was involved in the consultations that have underpinned its development. It recognises that children and young people are the here and now and that by improving policies, programs and services to support children and young people we build a better NSW for everyone," 20 year-old Ms Pellegrini from Western Sydney said.
The NSW Strategic Plan for Children and Young People 2022-2024 will be implemented over a three year period, with annual tracking reports and a review process at the end of the three-year phase.
"This isn't just a Plan for government to commit to, we can all commit to doing better for the children and young people in our lives. We want to build a society where every child is heard, seen and has everything they need to thrive," Ms Robinson said.
The core commitments of the Plan are to build a future where every child has, hope for the future, love connection and safety, health and wellbeing, respect and acceptance, a good standard of living and environments for joy and fun.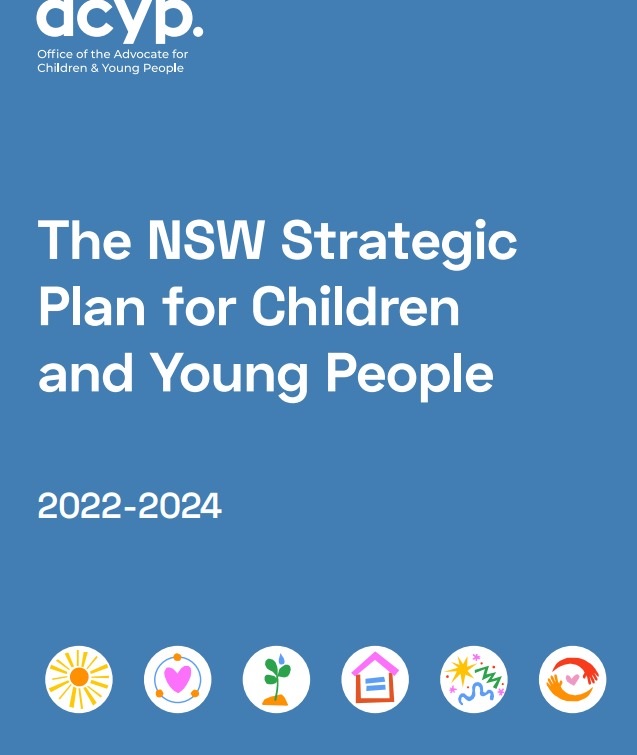 Joel Parkinson To Be Inducted In Hall Of Fame At 2022 Australian Surfing Awards
Following on from good mate Mick Fanning's induction in 2021, 2012 World Surf League (WSL) World Champion Joel Parkinson will become the 44th Inductee in the Australian Surfing Hall of Fame as part of the 2022 Australian Surfing Awards at QT Gold Coast on Saturday May 7th.
Australian Surfing Awards Curator Nick Carroll said: "Joel has been one of the most influential Australian surfers of the past quarter century. His world professional surfing championship in 2012, along with four world runners-up placings and numerous event wins, is enough testimony to that. Maybe even more compelling is Joel's classical surfing style, which blended all the elements of power and precision so evident in prior generations of great Australian surfers, along with a very modern flair. It made him one of those rare surfers who is instantly recognisable on a wave.
Joel was born in 1981 in Nambour, Queensland, and spent his early grommet years on the Sunshine Coast, before moving to the Gold Coast at 13. He quickly formed a bond with other young surfers in the area, including Mick Fanning and Dean Morrison. By the end of the 1990s these three surfers had become the nucleus of "Coolie Kids' Seven", a group who would go on to re-establish Australia as the major force in men's world professional surfing. Joel has been best known for his performances at the great right-breaking waves of the world like Sunset Beach in Hawaii, Jeffreys Bay in South Africa, and Bells Beach in Victoria, but he also won the majors at the hollow left-breaking spots of Teahupoo and Pipeline during his pro career.
Joel retired from pro competition three years ago and now lives on Queensland's southern Gold Coast with wife Monica and three children.
Surfing Australia CEO, Chris Mater said: "Parko's impact on Australian Surfing is immense. He's paved the way for more than one generation of Aussie surfers, inspired us all with his beautiful style and proved himself as an ultimate competitor coming second in the world title race four times, he finally bagged the World Title in 2012. There's no one more deserving than Joel when it comes to Hall of Fame Induction. Congrats mate and we look forward to honouring you at the Australian Surfing Awards come May seventh!"
Joel Parkinson Career Highlights
1999 WSL World Junior Champion
2000 WSL World Junior Champion
1999 Billabong Pro Jeffreys Bay WINNER
2002 Quiksilver Pro Gold Coast WINNER
2002 Rip Curl Cup Sunset Beach WINNER
2002 WORLD NUMBER 2
2004 Rip Curl Pro Bells Beach WINNER
2004 Boost Mobile Pro Trestles WINNER
2004 WORLD NUMBER 2
2006 Quiksilver Pro France WINNER
2008 Vans Triple Crown of Surfing WINNER
2008 Perfect Heat (20 out of 20 points) Billabong Pipeline Masters
2009 Quiksilver Pro Gold Coast WINNER
2009 Rip Curl Pro Bells Beach WINNER
2009 Billabong Pro Jeffreys Bay WINNER
2009 WORLD NUMBER 2
2011 Rip Curl Pro Bells Beach WINNER
2011 WORLD NUMBER 2
2012 Billabong Pipeline Masters WINNER
2012 WORLD CHAMPION
2013 Oakley Pro Bali WINNER
2020 RIVALS Season One WINNER
The 2022 Australian Surfing Awards is proudly supported by the Queensland Government, through Tourism and Events Queensland, and features on the It's Live! in Queensland events calendar.
The Australian Surfing Awards incorporating the Hall of Fame is proudly supported by Tourism and Events Queensland, QT Gold Coast, Griffith University, Reeftip, Zambrero, Acciona, Andrew Peace Wines and OnStone.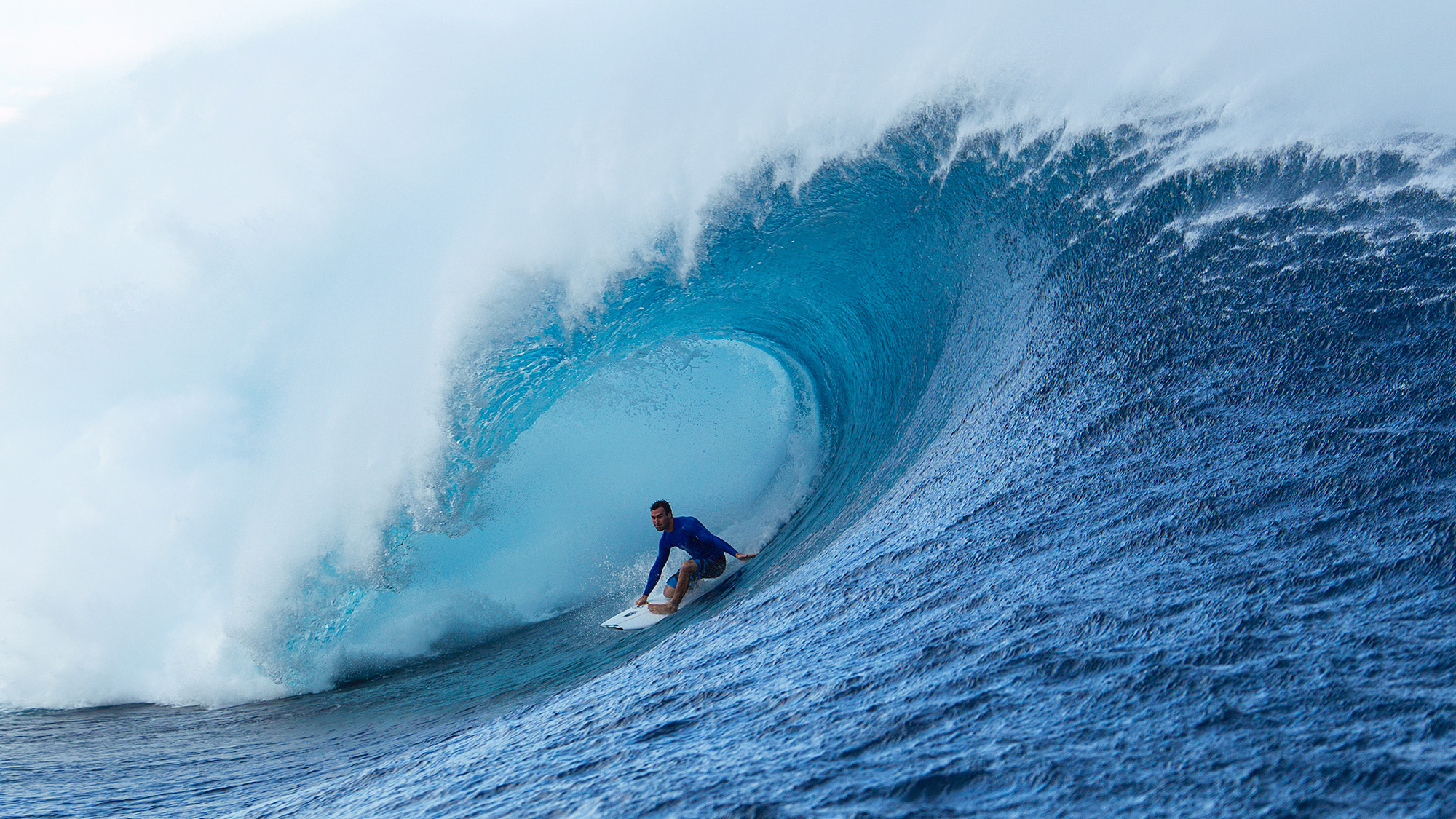 Parko at Cloudbreak. Image: Surfing Australia
A damning review of
e-cigarettes

shows vaping leads to smoking, the opposite of what supporters claim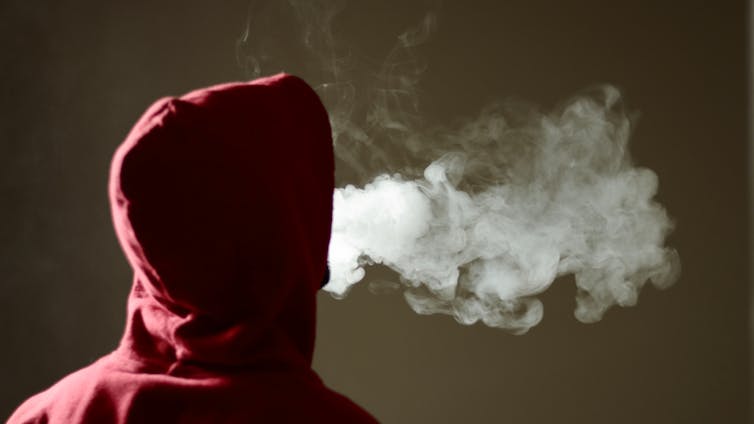 Paul Grogan
,
University of Sydney
and
Guy Marks
,
UNSW Sydney
A major review on the health effects of e-cigarettes reflects what public health advocates have feared – escalating use of e-cigarettes in school-aged children, early warning signs of increased smoking rates in young Australians, and direct health harms of vaping in all ages.
The review, which was released today, was commissioned by the federal health department and conducted by researchers at the Australian National University.
Overall, it found the health risks from e-cigarettes significantly outweighed any potential benefits.
The review should silence lobbyists, who have long used data selectively to promote the sale of e-cigarettes. This is despite the fact previous , none as comprehensive and rigorous as this latest review, have delivered similar findings.
What Does The Review Tell Us?
The review looked at the evidence behind the health impacts of e-cigarettes or "vapes" – a diverse group of devices that aerosolise a liquid for inhalation. These are touted as a safer alternative to cigarettes and an aid to quit smoking.
The review found conclusive clinical evidence e-cigarettes cause acute (short-term) lung injury, poisoning, burns, seizures, and their use leads to addiction. They also cause less serious harms, such as throat irritation and nausea.
Evidence e-cigarettes produce airborne particles in indoor environments (potentially harming non-users) was also conclusive.
Among evidence ranked as strong, the review confirms what has worried tobacco control experts since patterns of e-cigarette use first emerged.
People who have never smoked or are non-smokers are three times as likely to smoke if they use e-cigarettes, compared with people who have never used e-cigarettes.
This is a dream for tobacco companies and their retail allies.
Weighing Up The Harms And The Benefits
The review found limited evidence e-cigarettes assist individuals to stop smoking. But this is no stronger than evidence showing e-cigarette use might also cause former smokers to relapse and revert to tobacco.
There is no conclusive or strong evidence in the review for any beneficial outcome from e-cigarettes.
E-cigarettes might help some individuals stop smoking. So they should only be available via a prescription from authorised medical professionals trained in helping people to quit. Any access beyond this risks serious harm for no benefit.
Young People Are Vaping
Australian Institute of Health and Welfare data show the age group most likely to use e-cigarettes in their lifetime are 18 to 24-year-olds. This has risen from 19.2% in 2016 to 26.1% in 2019.
Of e-cigarette users who identify as smokers, the second largest user group is 14 to 17-year-olds. Dual use is starting young, from the limited Australian Institute of Health and Welfare data we have.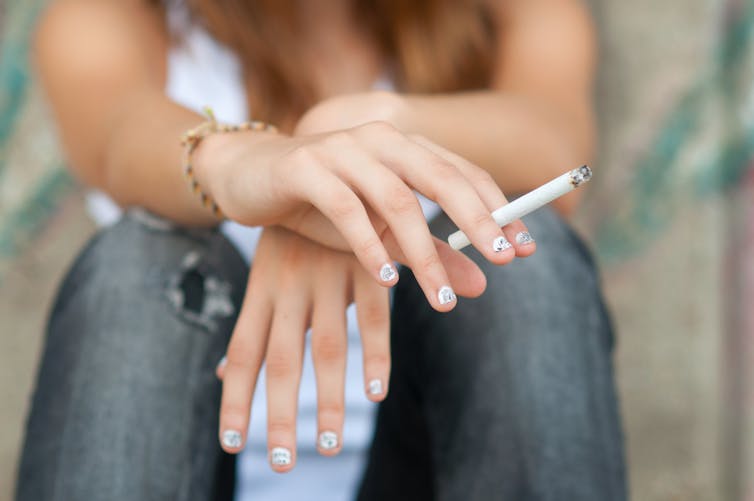 The Australian Institute of Health and Welfare data precedes increasingly visible use of e-cigarettes in Australian schools, reported in the media.
The review also shows young males are the leading e-cigarette user group by age and sex. Australian males aged 18-24 are also the only age group which, on the latest Australian Institute of Health and Welfare data, are smoking at greater rates than they were three years earlier.
We Need To Limit Access
Whatever benefits might be delivered by e-cigarettes, such as helping people to quit smoking, would, according to the review, be modest compared with the harms they are likely to cause.
Unfortunately, public policy on the regulation of e-cigarettes is at risk of influence from powerful commercial interests. In the interests of public health, these forces must be resisted.
What Should Governments Do?
Federal, state and territory governments have enacted policies aimed at providing e-cigarette access to individuals who might benefit from them to quit smoking, while protecting everyone else.
But the evidence on how widely e-cigarettes are used shows these policies need to be more tightly enforced.
It's still easy to buy e-cigarettes online, they are available without prescription from petrol stations, tobacconists, specialty "vape" stores and are on-sold by entrepreneurs – all of them acting unlawfully. Heavy fines will end their cash incentive.
The review shows the risks to public health posed by e-cigarettes will only grow unless governments enforce their laws.
This is to protect young Australians from becoming the first generation since trend data was collected to smoke and use nicotine at higher rates than their predecessors.

Paul Grogan, Adjunct Senior Lecturer, The Daffodil Centre, University of Sydney and Guy Marks, Professor of Respiratory Medicine, South Western Sydney Clinical School, UNSW Sydney
This article is republished from The Conversation under a Creative Commons license. Read the original article.
Policy Alert No 19 Federal Budget 2022
April 8, 2022: COTA Australia
Many of the headline measures in this Budget have focused on emergency response and addressing short term issues. While the issues are real these measures can also be seen in the context of a looming Federal election. It is understandable that the Budget 'spin' focused on current short term crises (e.g. COVID, floods, cost of living pressures) it is important and welcome that long term reform measures are also outlined in Budget papers.
Short term measures designed to assist with issues like the pressure of the increasing cost of living need to be balanced with longer term measures to improve the lives of older people and Australians generally. Examples of the latter that are in the Budget are the continued commitment and additional funding for the Aged Care Reform Package, and the additional $633 million for the 10-year Primary Health Care Plan.
As usual COTA is pleased by a number of both short and longer term measures, but disappointed that some other measures we strongly recommended as essential to older people's welfare were not included.
The Policy Alert includes policy analysis from the perspective of:
Retirement Incomes
Income Support Measures
Aged Care
COIVID-19 Response Package – Ageing and Aged Care
Health
Housing
COTA Welcomes Labor's Tough Stance On Poor Performing Residential Aged Care Providers; Looks Forward To Home Care Announcements
Council on the Ageing (COTA) Australia, the peak body for older Australians, welcomes announcements today by the Labor Opposition that will increase funding transparency, establish a General Duty of Care to protect residents and workers, and put bad providers in jail if they deliberately breach it.
In addition, Labor announced it would appoint a dedicated Aged Care Complaints Commissioner within the Aged Care Quality and Safety Commission and give the Commission new investigative powers and the ability to apply civil penalties for any aged care provider who punishes residents, families or workers that complain.
COTA Australia Chief Executive, Ian Yates, said he was pleased Labor was supporting COTA's long standing call for a tough cop on the beat in aged care, with increased powers and penalties."Civil penalties if providers punish someone for complaining and criminal penalties for breaching a General Duty of Care demonstrates that Labor is taking seriously the neglect reported by the Royal Commission," said Mr Yates.
"This industry needs to get rid of its far too many bad eggs and lift the standards for all – something its peak bodies have consistently failed to do, so we welcome the industry regulator having the strongest powers."
"We have also long argued that beyond penalties, whoever is in government must ensure that the consistently poorest performing providers are taken out of the industry. The extra powers for the Quality and Safety Commission should be extended to include that, and we look forward to discussing this with Labor.
Mr Yates said that some of the announced measures announced by Labor match the Government's response to the Royal Commission's recommendations, which we welcome, while others indicate that the ALP is working through the Royal Commission's recommendations and signalling its own priorities.
"We are pleased to see Labor set out a clear and forceful response to the neglect reported by the Royal Commission over two and a half years ago, and its Final Report over a year ago," Mr Yates said.
"Reforming aged care is not an easy task – there are few silver bullets and there are still too many poorer quality providers. We look forward to more details of the Opposition's plans and to working with Labor on the measures they have foreshadowed.
Mr Yates also again called on Labor, and all parties, to commit to the implementation of the Royal Commission recommendations and timeline, which now include the Government's response, and the detailed planning and consultation already well underway.
"In particular, we look forward to hearing the Opposition's policies to support the more than one million older Australians receiving care and support in their home, including Home Care Package recipients, who due to the accelerated rollout of packages by the Government, now exceed the number of people in residential care. Planning of the new Support at Home program is well advanced and is a high priority for older people and their families.
"COTA again welcomes Labor putting aged care front and centre in the forthcoming election. We have come a long way since 2007 when neither party released an aged care policy.
"In this election we need comprehensive policies from all parties that really deliver for older Australians."
Seniors Card Goes Digital For 30th Anniversary
While pearl is the traditional gift for a thirtieth anniversary, the NSW Government is celebrating 30 years of the Seniors Card by making it digital via the Service NSW app.
Minister for Customer Service and Digital Government Victor Dominello said the digital Seniors and Seniors Savers Cards will make life easier for seniors by taking the hassle out of everyday transactions.
"Seniors have already embraced the Service NSW app through programs like Dine & Discover NSW and the Digital Driver Licence, and this digital option provides them with greater choice and flexibility," Mr Dominello said.
"The Service NSW app is secure and convenient, and digital cards and credentials mean there is one less thing for customers to carry around with them.
"The rollout follows a successful pilot with 4,000 participants, with the vast majority giving it the thumbs up."
Minister for Seniors Mark Coure said the program has been providing savings since its inception in 1992, including on gas and electricity.
"We have brought this service, which has been beneficial for easing the cost of living for seniors, into the twenty-first century," Mr Coure said.
"When this initiative was first introduced by the then Premier of NSW, John Fahey, 250,000 seniors had access to discounts and rebates from 320 goods and service providers.
"Now, it is one of the largest programs of its kind in Australia, with 1.8 million seniors able to access discounts and rebates at more than 6,500 shops, travel, entertainment and professional services."
The digital cards will be opt-in only and customers will continue to receive a physical card.
Top 10 Sydney postcodes for Seniors Card holders:
Postcode Area Card Holders
2170 Liverpool 16,607
2560 Campbelltown 15,656
2145 Greystanes 15,429
2153 Baulkham Hills 14,491
2148 Blacktown 12,724
2750 Penrith 11,120
2770 Mount Druitt 10,337
2166 Cabramatta 10,088
2176 Bossley Park 9,785
2099 Dee Why 9,731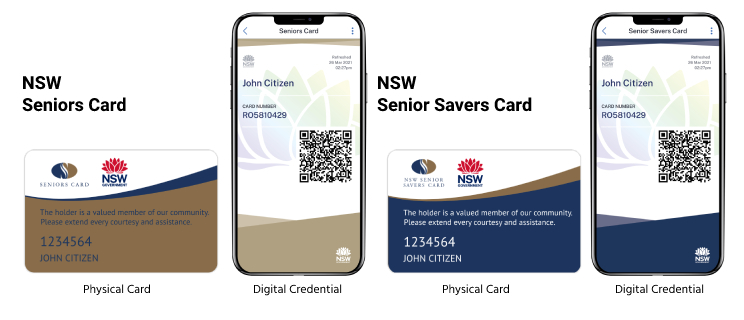 PCYC 85th Anniversary - NSW Police Force
Published by The NSW Police
"When you bring young kids into a space where they feel safe, they actually transform" - Dom Teakle, PCYC CEO.
Since its founding in 1937, PCYC has been making meaningful change in the lives of young people. Happy 85th anniversary!
Scammers Targeting Victims Again Through Money Recovery Scams
Scamwatch is warning people to be aware of uninvited offers of help to recover money for an up-front payment, following a spike in reports of money recovery scams
.
These scams target people who have already lost money to a previous scam by promising to help victims recover their losses after paying a fee in advance. Australians have lost over $270,000 to these scams so far this year, an increase of 301 per cent.
"Scammers will ask for money and personal information before offering to 'help' the victim and will then disappear and stop all contact," ACCC Deputy Chair Delia Rickard said.
"Money recovery scams are particularly nasty as they target scam victims again. These scams can lead to significant psychological distress as many of the people have already lost money or identity information."
This year Scamwatch has received 66 reports of money recovery scams, a 725 per cent increase compared to the same period in 2021.
Scammers target previous scam victims, contacting them out of the blue, and pose as a trusted organisation such as a law firm, fraud taskforce or government agency. They may have official looking websites and use fake testimonials from other victims they have 'helped'.
As well as an up-front payment they often ask victims to fill out fake paperwork or provide identity documents. Scammers may request remote access to computers or smart phones, enabling them to scam their unsuspecting victims.
Another tactic scammers use is to contact people by phone or email who haven't actually been a victim of a scam and convince them that they've unknowingly been involved in one and are entitled to a settlement refund.
"If you get contacted out of the blue by someone offering to help recover scam losses for a fee, it is a scam. Hang up the phone, delete the email and ignore any further contacts," Ms Rickard said.
"Don't give financial details or copies of identity documents to anyone who you've never met in person and never give strangers remote access to your devices."
"Scammers can be very convincing and one way to spot them is to search online for the name of the organisation who contacted you with words like 'complaint', 'scam' or 'review'," Ms Rickard said.
People who have lost money to a scam should contact their bank or financial institution as soon as possible. If they are not happy with the financial institutions response, victims can make a complaint to the Australian Financial Complaints Authority which is a free and independent dispute resolution service. Financial institutions may be able to find where the money was sent, block the scam accounts and help others to avoid sending money to scammers.
People who are a victim of a scam or identity theft should act quickly to reduce the risk of financial loss or other damages.
IDCARE
is a free government-funded service which will help to develop a specific response plan. They will never contact you out of the blue.
For more advice on how to avoid scams and what to do if you or someone you know is a victim of a scam, visit the
Scamwatch website
. You can also follow @scamwatch_gov on Twitter and subscribe to
Scamwatch radar alerts
.
Have You Heard Of Walking Netball?
To celebrate Seniors Week, we encourage you to give it a try! Programs are running in Ballina, Penrith, Manly Warringah, South West Rocks, Illawarra, Newcastle & Sutherland Shire.
For more information go to playwalkingnetball.com.au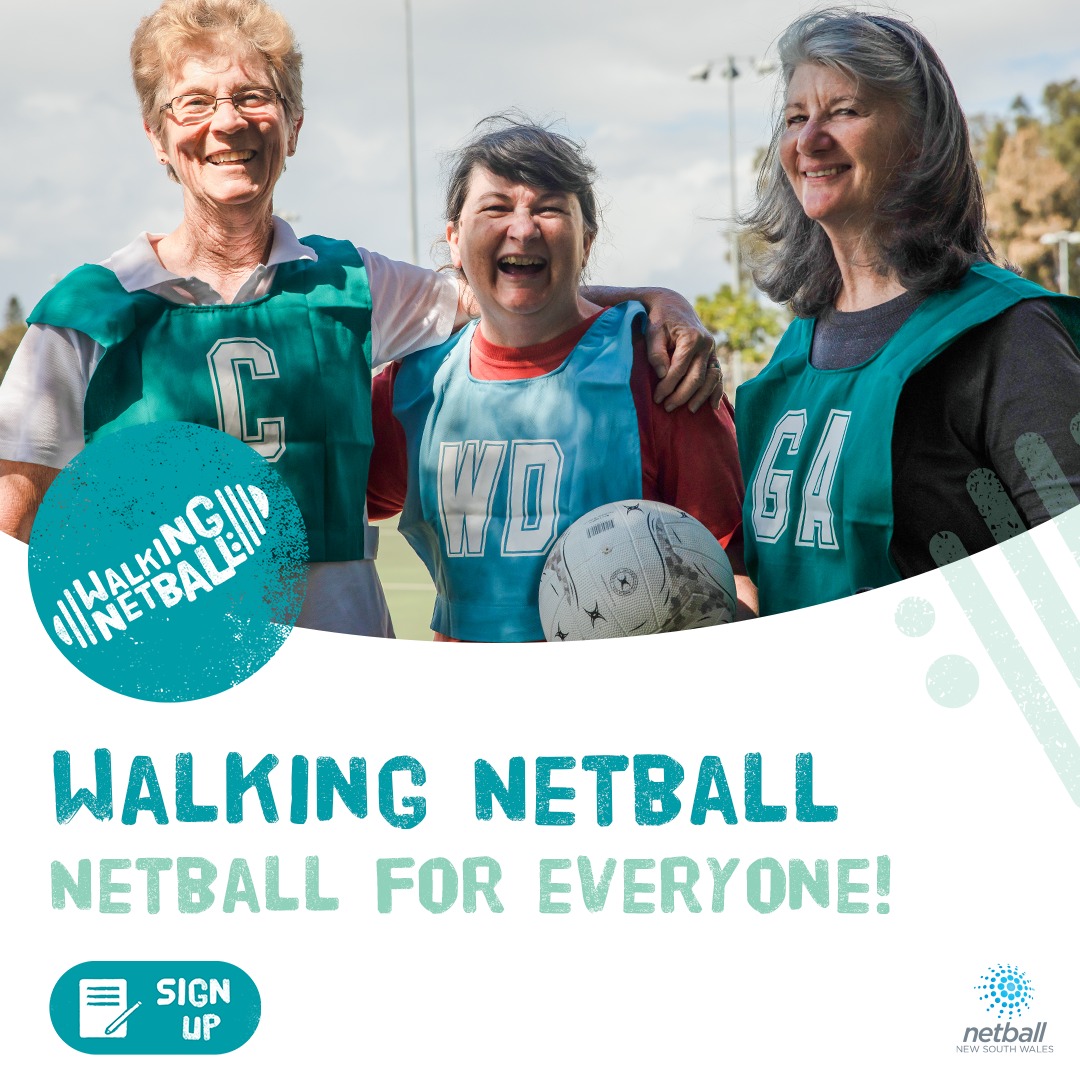 Bill Haley And The Comets: Razzle Dazzle
Bill Haley and His Comets originally recorded Razzle-Dazzle, written by Jesse Stone, on May 10, 1955 for a June 1955 release.

Mark Foy's Fashions - Mash Up
From The Film Australia Collection; mash up from the Mark Foy's Fashion Collection (1940s to 1950s). This collection of 16mm film was donated to Film Australia over 20 years ago and is now part of the NFSA collection. Recently scanned to HD digital files it represents a unique insight into the high-end fashion world of Sydney in the 1940s and 1950s. The collection showcases three events held at Mark Foy's department store over ten years where French designers and models brought Paris haute couture to the streets of Sydney. These films are originally silent and the collection contains over two hours of material. It is presented here with contemporary audio and effects.
Ozone May Be Heating The Planet More Than We Realise: Southern Ocean
Ozone may be weakening one of the Earth's most important cooling mechanisms, making it a more significant greenhouse gas than previously thought, research has found.

A new study has revealed that changes to ozone levels in the upper and lower atmosphere were responsible for almost a third of the warming seen in ocean waters bordering Antarctica in the second half of the 20th century.
The deep and rapid warming in the Southern Ocean affects its role as one of the main regions for soaking up excess heat as the planet warms.
The majority of this warming was the result of ozone increases in the lower atmosphere. Ozone -- one of the main components of smog -- is already hazardous as a pollutant, but the research shows it may also play a significant role in driving climate change in the coming years.
Dr Michaela Hegglin, an Associate Professor in atmospheric chemistry and one of the study's authors, said: "Ozone close to Earth's surface is harmful to people and the environment, but this study reveals it also has a big impact on the ocean's ability to absorb excess heat from the atmosphere.
"These findings are an eye-opener and hammer home the importance of regulating air pollution to prevent increased ozone levels and global temperatures rising further still."
The new research by an international team of scientists, and led by the University of California Riverside, is published in Nature Climate Change.
The team used models to simulate changes in ozone levels in the upper and lower atmosphere between 1955 and 2000, to isolate them from other influences and increase the currently poor understanding of their impact on the Southern Ocean heat uptake.
These simulations showed that a decrease in ozone in the upper atmosphere and increase in the lower atmosphere both contributed to warming seen in the upper 2km of the ocean waters in the high latitudes by overall greenhouse gas increases.
They revealed that the increased ozone in the lower atmosphere caused 60% of the overall ozone-induced warming seen in the Southern Ocean over the period studied -- far more than previously thought. This was surprising because tropospheric ozone increases are mainly thought of as a climate forcing in the Northern hemisphere since that is where the main pollution occurs.
Ozone hit the headlines in the 1980s when a hole was discovered in the ozone layer high in the atmosphere over the South Pole, due to damage caused by chlorofluorocarbons (CFCs), a gas used in industry and consumer products.
The ozone layer is vital as it filters dangerous ultraviolet radiation from reaching Earth's surface. This discovery led to the Montreal Protocol, an international agreement to halt the production of CFCs.
Dr Hegglin said: "We have known for a while that ozone depletion high in the atmosphere has affected surface climate in the Southern Hemisphere. Our research has shown that ozone increases in the lower atmosphere due to air pollution, which occurs primarily in the Northern Hemisphere and 'leaks' into the Southern Hemisphere, is a serious problem as well.
"There is hope to find solutions, and the success of the Montreal Protocol at cutting CFC use shows that international action is possible to prevent damage to the planet."
Ozone is created in the upper atmosphere by interaction between oxygen molecules and UV radiation from the sun. In the lower atmosphere, it forms due to chemical reactions between pollutants like vehicle exhaust fumes and other emissions.
Changes in ozone concentrations in the atmosphere affect westerly winds in the Southern Hemisphere as well as causing contrasting levels of salt and temperature close to the surface in the Southern Ocean. Both affect ocean currents in distinct ways, thereby affecting ocean heat uptake.
Wei Liu, Michaela I. Hegglin, Ramiro Checa-Garcia, Shouwei Li, Nathan P. Gillett, Kewei Lyu, Xuebin Zhang, Neil C. Swart.
Stratospheric ozone depletion and tropospheric ozone increases drive Southern Ocean interior warming.
Nature Climate Change, 2022; DOI:
10.1038/s41558-022-01320-w
How To Track A Shark
An international team of researchers, led by the University of Massachusetts Amherst, has compiled a massive dataset that overlays years' worth of information on the position, migration and interaction of sharks and game fish. This research has immediate relevance for anglers, who have been reporting increased contact with sharks over the years. The research, recently published in Ecological Applications and which relies on an innovative use of acoustic telemetry and machine learning, gives us the clearest window yet into complex ecological relationships and promises to be a useful tool in ongoing conservation efforts.
"It's so rare to observe multi-species interaction in the ocean," says Lucas Griffin, the paper's co-lead author and a postdoctoral researcher in environmental conservation at UMass Amherst. That's because species such as the ones the researchers focused on -- great hammerhead and bull sharks, permit and Atlantic tarpon -- can range over hundreds of square miles of open ocean. There has long been anecdotal evidence from the game-fishing community that instances of depredation -- when a shark eats a fish that has been hooked -- are on the rise, but to date there's been no hard data to support whether or not such encounters are indeed increasing and, if so, why.
For this study, the researchers focused on the coastal regions of the Florida Keys. Over a three-year period, the collaborative team deployed nearly 300 acoustic receivers and tagged 257 fish (including 73 sharks) with transmitters. Every time one of the tagged sharks or fish swam within range of the receiver, its presence was recorded and tagged with the date and time. This approach, called acoustic telemetry, gave the team unprecedented access to the migratory, reproductive and feeding patterns of sharks and gamefish. The team then ran their raw data through a cutting-edge machine-learning algorithm to model the incredibly complex interplay of environmental factors, such as time of year, lunar cycle and water depth and temperature.
"Combining acoustic telemetry and machine learning helped us to answer a host of questions about predators and prey," says Grace Casselberry, the paper's other co-lead author and a graduate student in the program in marine sciences and technology in UMass Amherst's Department of Environmental Conservation. It turns out that tarpon and permit are returning to the same spawning grounds, at the same times of year, every year. Sharks know this: "they seem to remember where and when the tarpon and permit aggregate," says Casselberry. So do anglers who, through years of word-of-mouth reporting on when the fish are biting where, wind up trying to hook the same fish that sharks feed on. Knowing this, fisheries managers can tailor their management strategies to best protect the interests of sharks, game fish and anglers.
Finally, the team's research is innovative not just for its methods, but for its cooperation. A wide range of institutions shared data from tagged fish, including research institutions, like the University of Miami and the Bimini Biological Field Station in The Bahamas, to state agencies, like the Florida Fish and Wildlife Conservation Commission, and the non-profit environmental groups, Bonefish & Tarpon Trust.
"We also worked extensively with the local fishing-guide community to help tag game fish and sharks, and figure out where to place the receivers," says Griffin.
"Our lab very much embraces a collaborative and cooperative spirit," says Andy Danylchuk, professor of fish conservation at UMass Amherst and one of the paper's senior authors. "We are grateful for our research partners and hope our science will help to hone conservation and management strategies for both game fish and sharks."
Lucas P. Griffin, Grace A. Casselberry, Susan K. Lowerre‐Barbieri, Alejandro Acosta, Aaron J. Adams, Steven J. Cooke, Alex Filous, Claudia Friess, Tristan L. Guttridge, Neil Hammerschlag, Vital Heim, Danielle Morley, Mitchell J. Rider, Gregory B. Skomal, Matthew J. Smukall, Andy J. Danylchuk, Jacob W. Brownscombe.
Predator–prey landscapes of large sharks and game fishes in the Florida Keys.
Ecological Applications, 2022; DOI:
10.1002/eap.2584
Engineers Point The Way To More Affordable And Sustainable Urban Neighbourhoods
A Stanford University analysis could help policymakers across the U.S. spend billions of dollars in new federal infrastructure funding more wisely. The study, published March 31 in Frontiers in Sustainable Cities, presents a first-of-its-kind framework to design the most efficient building mix for an urban district along with systems that supply wastewater treatment, cooling, heating and electricity. The approach optimizes hourly demand and supply of power and water with integrated neighbourhood-based power and water plants, significantly reducing costs and pollution compared to traditional systems that serve larger areas. This, in turn, could lead to more walkable, liveable and affordable cities.
"Instead of building blindly, we can use this framework to look at the longer-term, forecast development effects and put numbers behind plans," said study lead author Pouya Rezazadeh Kalehbasti, a graduate student in civil and environmental engineering at Stanford's School of Engineering at the time of the research.
Cities as problem and solution
Urban areas account for more than two-thirds of global energy consumption and carbon dioxide emissions, according to UN estimates. Their water sources are increasingly stressed by global warming and burgeoning populations. A solution lies in coordinating the design of systems that supply power, water and wastewater treatment. Unlike traditionally large, centralized plants with segregated functions, this local, integrated arrangement can make it possible to achieve a variety of efficiencies, such as directing unused electricity or heat from a power system to running a wastewater system or using wastewater to cool a power generating system.
Using advanced technologies, integrated power and water plants can be relatively compact -- about the size of two or three low-rise buildings -- highly efficient and capable of recycling wastewater into potable water. They emit no odours, can run on renewable power sources, such as solar energy, and emit low or no emissions. Each plant can serve between 100 and 1,000 buildings, depending on the buildings' sizes and resident populations. More than 4,000 integrated power and water systems already exist in the U.S., China and other countries, especially Europe and Canada. Private corporations and universities, such as Stanford, have seen significant energy efficiency gains after adopting some form of the approach.
With an eye toward optimizing the approach, the researchers modelled two scenarios over 20 years of simulated operation. The first scenario was a building mix and energy system designed together along a conventional central wastewater treatment plant powered by the grid. The second scenario integrated advanced wastewater treatment systems -- forward osmosis-reverse osmosis and forward osmosis-membrane distillation -- into the building and energy design.
The analysis found that fully integrating power and water systems with building mixes resulted in a 75% reduction in social, environmental and economic damage from carbon emissions, and a 20% reduction in lifecycle equipment costs compared to traditional segregated systems. The reductions were due primarily to the reuse of wasted heat and electricity in treating wastewater, and powering the wastewater treatment system with a low- to zero-emission local energy system, rather than the regional electric grid.
The approach proposed in this study is expected to inform urban planners and infrastructure designers of a range of optimal configurations for designing a neighbourhood. This way, they could coordinate design of integrated power and water plants with zoning rules, such as imposing limits on industrial buildings, to lead to more environmentally and economically sustainable urban neighbourhoods.
"It is exciting to see that by integrating existing infrastructure with new urban technologies, and optimizing their performance in unison, we can discover new, substantial pathways toward global carbon reduction," said study co-author Michael Lepech, a professor of civil & environmental engineering.
The researchers hope that urban planners will someday use an expanded version of the framework to design a range of other systems, including garbage removal and traffic control. As technologies advance, the framework could also incorporate new efficiencies, such as using power plant heat to dry wastewater biosolids, thereby reducing disposal needs and creating a source of renewable biofuels.
Pouya Rezazadeh Kalehbasti, Michael D. Lepech, Craig S. Criddle.
Integrated Design and Optimization of Water-Energy Nexus: Combining Wastewater Treatment and Energy System.
Frontiers in Sustainable Cities, 2022; 4 DOI:
10.3389/frsc.2022.856996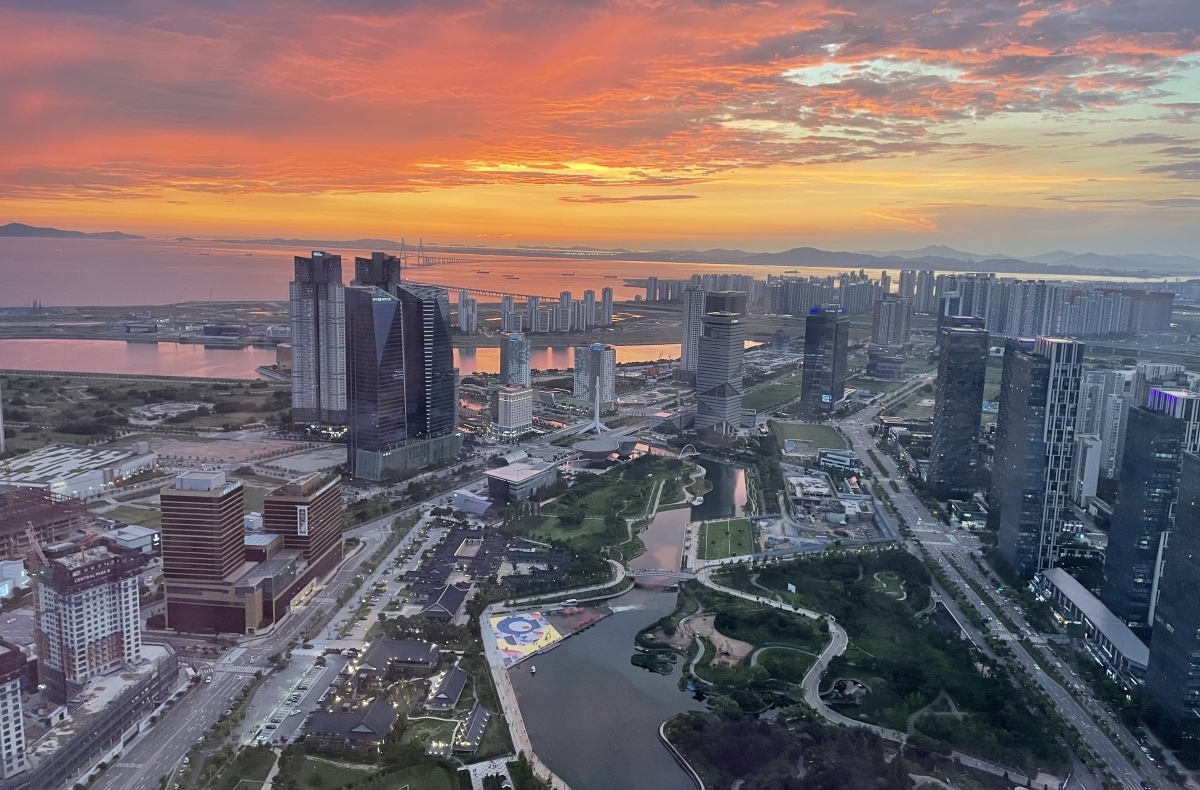 Aerial view of Songdo, Korea, a city collaboratively designed by architects and urban planners as a model for sustainable, high-tech urban living. Photo: Michael Lepech

DNA Discovery Reveals A Critical 'Accordion Effect' For Switching Off Genes
WEHI researchers have revealed how an 'accordion effect' is critical to switching off genes, in a study that transforms the fundamentals of what we know about gene silencing.

The finding expands our understanding of how we switch genes on and off to make the different cell types in our bodies, as we develop in the womb.
It also offers a new way to potentially harness gene silencing in the future, to treat or reverse the progression of a broad range of diseases including cancer, congenital and infectious diseases.
Gene silencing is regulated by how tightly DNA is packed into a cell. The findings from a team led by Dr Andrew Keniry and Professor Marnie Blewitt reveal a new accordion-like trigger that is crucial to the process.
The research is published in Nature Communications.
The DNA that makes up our genetic material is wrapped tightly around proteins, like thread wraps around a spool. When it is loosely packaged the genes can be switched on; when it is tightly compacted, genes are switched off.
In the new study, the researchers found that to switch a gene off, the DNA packaging must initially loosen up, before then being tightly compressed.
Professor Marnie Blewitt said discovering the accordion-style trigger took the team by surprise, changing their fundamental understanding to date of this critical process.
"We were amazed to learn that the DNA first needs to relax, to trigger this process," she said.
"Similar to how an accordion needs to open up before it is compressed to elicit a musical note, we found our DNA needs to be opened up first, before it can be compressed and the gene is silenced."
Dr Andrew Keniry said gene silencing had amazing therapeutic potential.
"If we could learn exactly how to switch genes off, we may one day be able to switch off detrimental genes in a variety of diseases," Dr Keniry said.
"If you could switch off the oncogenes that drive cancer, for example, you potentially could have a new treatment.
"To be able to realise this dream, we first need to know how the process happens so it can be mimicked with medicines, and our discovery is one more vital piece of this puzzle."
The fundamental mechanistic study was focused on efficiently searching for new factors involved in the gene silencing process.
To enable this, the team created a system they called 'Xmas', based on red and green tags that are normally switched off during development. The system reported gene activity from each X chromosome through the expression of a red and green fluorescent protein, to reveal if the gene silencing process was occurring normally.
The study uncovered a new molecular mechanism of gene silencing, with the researchers pinpointing the protein complex required for this process, known as the BAF complex.
The next steps for the research will investigate why the accordion effect is required for gene silencing and the relevance of the process for genes on other chromosomes, such as the autosomes.
This research was supported by the Dyson Bequest, the DHB Foundation, the Australian National Health and Medical Research Council, the Victorian State Government and a Bellberry-Viertel Senior Medical Research fellowship. The work also involved collaborations with other Australian researchers at Monash BioMedical Discovery Institute and The University of Tasmania.
Andrew Keniry, Natasha Jansz, Linden J. Gearing, Iromi Wanigasuriya, Joseph Chen, Christian M. Nefzger, Peter F. Hickey, Quentin Gouil, Joy Liu, Kelsey A. Breslin, Megan Iminitoff, Tamara Beck, Andres Tapia del Fierro, Lachlan Whitehead, Andrew Jarratt, Sarah A. Kinkel, Phillippa C. Taberlay, Tracy Willson, Miha Pakusch, Matthew E. Ritchie, Douglas J. Hilton, Jose M. Polo, Marnie E. Blewitt.
BAF complex-mediated chromatin relaxation is required for establishment of X chromosome inactivation.
Nature Communications, 2022; 13 (1) DOI:
10.1038/s41467-022-29333-1
Half Of Older Adults Now Die With A Dementia Diagnosis; Up Sharply
Nearly half of all older adults now die with a diagnosis of dementia listed on their medical record, up 36% from two decades ago, a new study shows.
But that sharp rise may have more to do with better public awareness, more detailed medical records and Medicare billing practices than an actual rise in the condition, the researchers say.
Even so, they note, this offers a chance for more older adults to talk in advance with their families and health care providers about the kind of care they want at the end of life if they do develop Alzheimer's disease or another form of cognitive decline.
The study, published in JAMA Health Forum by a University of Michigan team, uses data from 3.5 million people over the age of 67 who died between 2004 and 2017. It focuses on the bills their providers submitted to the traditional Medicare system in the last two years of the patients' lives.
In 2004, about 35% of these end-of-life billing claims contained at least one mention of dementia, but by 2017 it had risen to more than 47%. Even when the researchers narrowed it down to the patients who had at least two medical claims mentioning dementia, 39% of the patients qualified, up from 25% in 2004.
The biggest jump in the percentage of people dying with a dementia diagnosis happened around the time Medicare allowed hospitals, hospices and doctors' offices to list more diagnoses on their requests for payment.
But around this same time, the National Plan to Address Alzheimer's Disease also went into effect, with a focus on public awareness, quality of care and more support for patients and their caregivers.
The end-of-life care that patients with dementia received changed somewhat overtime, including a drop in the percentage who died in a regular hospital bed or a ICU bed, or who had a feeding tube in their last six months. The percentage who received hospice services rose dramatically, from 36% to nearly 63%, though the authors note this is in line with a national trend toward more hospice care by the late 2010s.
"This shows we have far to go in addressing end-of-life care preferences proactively with those who are recently diagnosed, and their families," said Julie Bynum, M.D., Ph.D., senior author of the study and a professor of geriatric medicine at Michigan Medicine. "Where once the concern may have been under diagnosis, now we can focus on how we use dementia diagnosis rates in everything from national budget planning to adjusting how Medicare reimburses Medicare Advantage plans."
Matthew A. Davis, Chiang-Hua Chang, Sharon Simonton, Julie P. W. Bynum.
Trends in US Medicare Decedents' Diagnosis of Dementia From 2004 to 2017.
JAMA Health Forum, 2022; 3 (4): e220346 DOI:
10.1001/jamahealthforum.2022.0346
People Around The World Like The Same Kinds Of Smell
What smells we like or dislike is primarily determined by the structure of the particular odour molecule. A collaborative study involving researchers from Karolinska Institutet, Sweden, and the University of Oxford, UK, shows that people share odour preferences regardless of cultural background. The study is published in the journal Current Biology.
"We wanted to examine if people around the world have the same smell perception and like the same types of odour, or whether this is something that is culturally learned," says Artin Arshamian, researcher at the Department of Clinical Neuroscience, Karolinska Institutet. "Traditionally it has been seen as cultural, but we can show that culture has very little to do with it."
The present study shows that the structure of the odour molecule determines whether a smell is considered pleasant or not. The researchers found that certain smells were liked more than others regardless of the cultural affiliation of participants.
"Cultures around the world rank different odours in a similar way no matter where they come from, but odour preferences have a personal -- although not cultural -- component," says Dr Arshamian.
Studied indigenous populations
The study was made possible through an international network of researchers that collaborated in a unique combination of experimental methods and field studies. The network comprised researchers from Karolinska Institutet, Lund University and Stockholm University (Sweden), University of Oxford and University College London (UK), Arizona State University, Monell Chemical Senses Center and the University of Pennsylvania (USA), Universidad San Francisco de Quito (Ecuador),
University of Melbourne (Australia)
and National Autonomous University of Mexico.
Many of the researchers are field workers working with indigenous populations. For this present study, the researchers selected nine communities representing different lifestyles: four hunter-gatherer groups and five groups with different forms of farming and fishing. Some of these groups have very little contact with Western foodstuffs or household articles.
Disparate odiferous environments
"Since these groups live in such disparate odiferous environments, like rainforest, coast, mountain and city, we capture many different types of 'odour experiences'," says Dr Arshamian.
The study included a total of 235 individuals, who were asked to rank smells on a scale of pleasant to unpleasant. The results show variation between individuals within each group, but global correspondence on which odours are pleasant and unpleasant. The researchers show that the variation is largely explained by molecular structure (41 per cent) and by personal preference (54 per cent).
"Personal preference can be due to learning but could also be a result of our genetic makeup," says Dr Arshamian.
Vanilla was considered most pleasant
The odours the participants were asked to rank included vanilla, which smelled best then followed by ethyl butyrate, which smells like peaches. The smell that most participants considered the least pleasant was isovaleric acid, which can be found in many foods, such as cheese, soy milk and apple juice, but also in foot sweat.
According to Dr Arshamian, a possible reason why people consider some smells more pleasant than others regardless of culture is that such odours increased the chances of survival during human evolution.
"Now we know that there's universal odour perception that is driven by molecular structure and that explains why we like or dislike a certain smell," Dr Arshamian continues. "The next step is to study why this is so by linking this knowledge to what happens in the brain when we smell a particular odour."
The field work behind the study was financed by the Netherlands Organization for Scientific Research (NWO), the general study by the Swedish Research Council and the USA's National Institutes of Health (NIH). The researchers have reported that there are no conflicts of interest.
Artin Arshamian, Richard C. Gerkin, Nicole Kruspe, Ewelina Wnuk, Simeon Floyd, Carolyn O'Meara, Gabriela Garrido Rodriguez, Johan N. Lundström, Joel D. Mainland, Asifa Majid.
The perception of odour pleasantness is shared across cultures.
Current Biology, 2022; DOI:
10.1016/j.cub.2022.02.062
Scientists Connect The Dots Between Galilean Moon, Auroral Emissions On Jupiter
On November 8, 2020, NASA's Juno spacecraft flew through an intense beam of electrons traveling from Ganymede, Jupiter's largest moon, to its auroral footprint on the gas giant. Southwest Research Institute scientists used data from Juno's payload to study the particle population traveling along the magnetic field line connecting Ganymede to Jupiter while, at the same time, remotely sensing the associated auroral emissions to unveil the mysterious processes creating the shimmering lights.
"Jupiter's most massive moons each create their own auroras on Jupiter's north and south poles," said Dr. Vincent Hue, lead author of a paper outlining the results of this research. "Each auroral footprint, as we call them, is magnetically connected to their respective moon, kind of like a magnetic leash connected to the moon glowing on Jupiter itself."
Like the Earth, Jupiter experiences auroral light around the polar regions as particles from its massive magnetosphere interact with molecules in the Jovian atmosphere. However, Jupiter's auroras are significantly more intense than Earth's, and unlike Earth, Jupiter's largest moons also create auroral spots. The Juno mission, led by SwRI's Dr. Scott Bolton, is circling Jupiter in a polar orbit and flew through the electron "thread" connecting Ganymede with its associated auroral footprint.
"Prior to Juno, we knew that these emissions can be quite complex, ranging from a single auroral spot to multiple spots, which sometimes trail an auroral curtain that we called the footprint tail," said Dr. Jamey Szalay, a co-author from Princeton University. "Juno, flying extremely close to Jupiter, revealed these auroral spots to be even more complex than previously thought."
Ganymede is the only moon in our solar system that has its own magnetic field. Its mini-magnetosphere interacts with Jupiter's massive magnetosphere, creating waves that accelerate electrons along the gas giant's magnetic field lines, which can be directly measured by Juno.
Two SwRI-led instruments on Juno, the Jovian Auroral Distributions Experiment (JADE) and the Ultraviolet Spectrometer (UVS) provided key data for this study, which was also supported by Juno's magnetic field sensor built at NASA's Goddard Space Flight Center.
"JADE measured the electrons traveling along the magnetic field lines, while UVS imaged the related auroral footprint spot," said SwRI's Dr. Thomas Greathouse, a co-author on this study.
In this way, Juno is both able to measure the electron "rain" and immediately observe the UV light it creates when it crashes into Jupiter. Previous Juno measurements showed that large magnetic perturbations accompanied the electron beams causing the auroral footprint. However, this time, Juno did not observe similar perturbations with the electron beam.
"If our interpretation is correct, this a confirmation of a decade-old theory that we put together to explain the morphology of the auroral footprints," said Dr. Bertrand Bonfond, a co-author of the study from the Liège University in Belgium. The theory suggests that electrons accelerated in both directions create the multi-spot dance of auroral footprints.
"The Jupiter-Ganymede relationship will be further explored by Juno's extended mission, as well as the forthcoming JUICE mission from the European Space Agency," Hue said. "SwRI is building the next generation of UVS instrumentation for the mission."
V. Hue, J. R. Szalay, T. K. Greathouse, B. Bonfond, S. Kotsiaros, C. K. Louis, A. H. Sulaiman, G. Clark, F. Allegrini, G. R. Gladstone, C. Paranicas, M. H. Versteeg, A. Mura, A. Moirano, D. J. Gershman, S. J. Bolton, J. E. P. Connerney, M. W. Davis, R. W. Ebert, J.‐C. Gérard, R. S. Giles, D. C. Grodent, M. Imai, J. A. Kammer, W. S. Kurth, L. Lamy, B. H. Mauk.
A Comprehensive Set of Juno In Situ and Remote Sensing Observations of the Ganymede Auroral Footprint.
Geophysical Research Letters, 2022; 49 (7) DOI:
10.1029/2021GL096994
Honey Holds Potential For Making Brain-Like Computer Chips
Honey might be a sweet solution for developing environmentally friendly components for neuromorphic computers, systems designed to mimic the neurons and synapses found in the human brain. Hailed by some as the future of computing, neuromorphic systems are much faster and use much less power than traditional computers. Engineers have demonstrated one way to make them more organic too by using honey to make a memristor, a component similar to a transistor that can not only process but also store data in memory.
Hailed by some as the future of computing, neuromorphic systems are much faster and use much less power than traditional computers. Washington State University engineers have demonstrated one way to make them more organic too. In a study published in Journal of Physics D, the researchers show that honey can be used to make a memristor, a component similar to a transistor that can not only process but also store data in memory.
"This is a very small device with a simple structure, but it has very similar functionalities to a human neuron," said Feng Zhao, associate professor of WSU's School of Engineering and Computer Science and corresponding author on the study."This means if we can integrate millions or billions of these honey memristors together, then they can be made into a neuromorphic system that functions much like a human brain."
For the study, Zhao and first author Brandon Sueoka, a WSU graduate student in Zhao's lab, created memristors by processing honey into a solid form and sandwiching it between two metal electrodes, making a structure similar to a human synapse. They then tested the honey memristors' ability to mimic the work of synapses with high switching on and off speeds of 100 and 500 nanoseconds respectively. The memristors also emulated the synapse functions known as spike-timing dependent plasticity and spike-rate dependent plasticity, which are responsible for learning processes in human brains and retaining new information in neurons.
The WSU engineers created the honey memristors on a micro-scale, so they are about the size of a human hair. The research team led by Zhao plans to develop them on a nanoscale, about 1/1000 of a human hair, and bundle many millions or even billions together to make a full neuromorphic computing system.
Currently, conventional computer systems are based on what's called the von Neumann architecture. Named after its creator, this architecture involves an input, usually from a keyboard and mouse, and an output, such as the monitor. It also has a CPU, or central processing unit, and RAM, or memory storage. Transferring data through all these mechanisms from input to processing to memory to output takes a lot of power at least compared to the human brain, Zhao said. For instance, the Fugaku supercomputer uses upwards of 28 megawatts, roughly equivalent to 28 million watts, to run while the brain uses only around 10 to 20 watts.
The human brain has more than 100 billion neurons with more than 1,000 trillion synapses, or connections, among them. Each neuron can both process and store data, which makes the brain much more efficient than a traditional computer, and developers of neuromorphic computing systems aim to mimic that structure.
Several companies, including Intel and IBM, have released neuromorphic chips which have the equivalent of more than 100 million "neurons" per chip, but this is not yet near the number in the brain. Many developers are also still using the same nonrenewable and toxic materials that are currently used in conventional computer chips.
Many researchers, including Zhao's team, are searching for biodegradable and renewable solutions for use in this promising new type of computing. Zhao is also leading investigations into using proteins and other sugars such as those found in Aloe vera leaves in this capacity, but he sees strong potential in honey.
"Honey does not spoil," he said. "It has a very low moisture concentration, so bacteria cannot survive in it. This means these computer chips will be very stable and reliable for a very long time."
The honey memristor chips developed at WSU should tolerate the lower levels of heat generated by neuromorphic systems which do not get as hot as traditional computers. The honey memristors will also cut down on electronic waste.
"When we want to dispose of devices using computer chips made of honey, we can easily dissolve them in water," he said. "Because of these special properties, honey is very useful for creating renewable and biodegradable neuromorphic systems."
This also means, Zhao cautioned, that just like conventional computers, users will still have to avoid spilling their coffee on them.
Brandon Sueoka, Feng Zhao.
Memristive synaptic device based on a natural organic material—honey for spiking neural network in biodegradable neuromorphic systems
. Journal of Physics D: Applied Physics, 2022; 55 (22): 225105 DOI:
10.1088/1361-6463/ac585b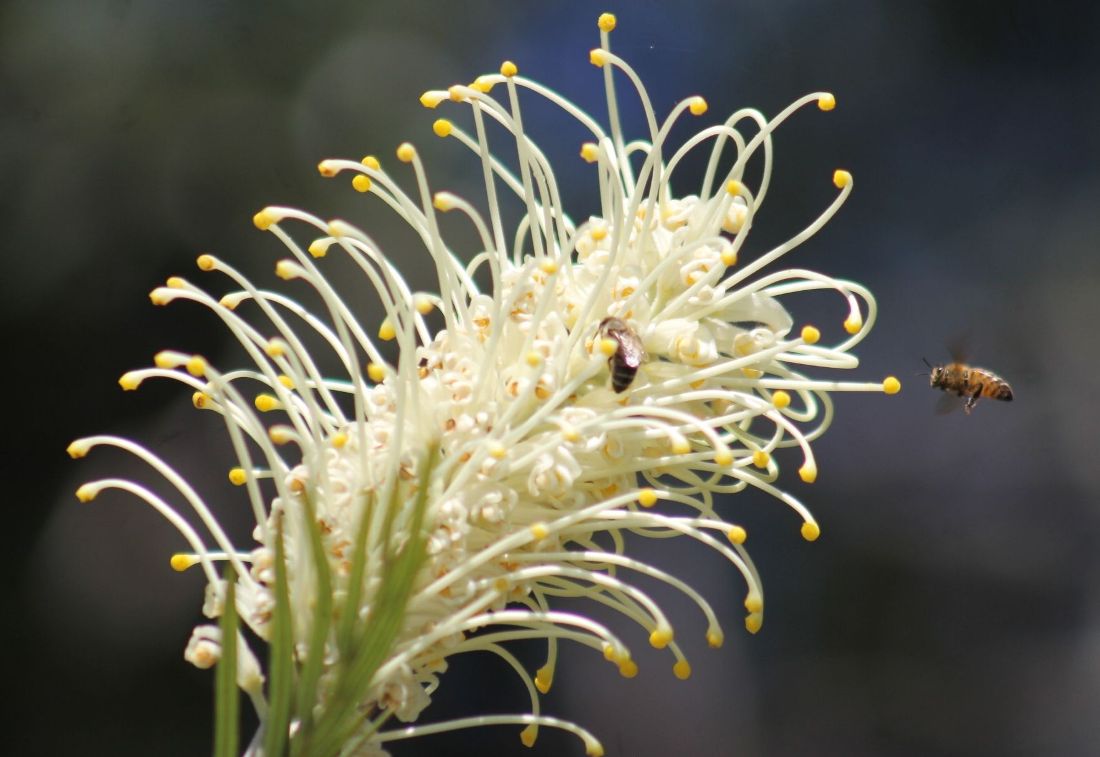 Solar Cell Keeps Working Long After Sun Sets
About 750 million people in the world do not have access to electricity at night. Solar cells provide power during the day, but saving energy for later use requires substantial battery storage.
In Applied Physics Letters, by AIP Publishing, researchers from Stanford University constructed a photovoltaic cell that harvests energy from the environment during the day and night, avoiding the need for batteries altogether. The device makes use of the heat leaking from Earth back into space -- energy that is on the same order of magnitude as incoming solar radiation.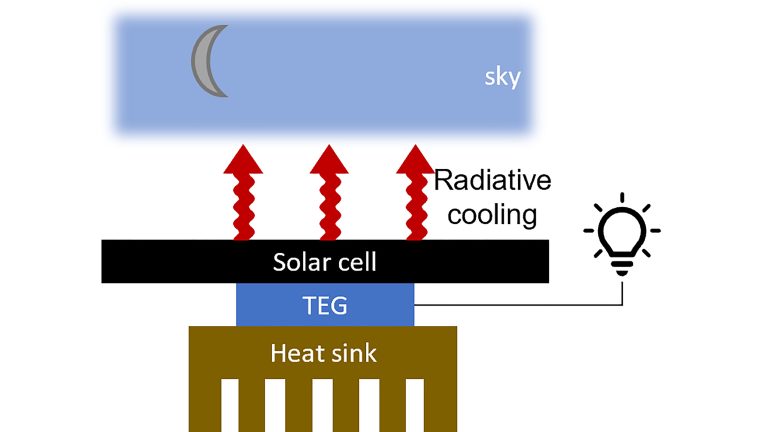 The device generates electricity at night from the temperature difference between the solar cell and its surroundings. Image Credit: Sid Assawaworrarit
At night, solar cells radiate and lose heat to the sky, reaching temperatures a few degrees below the ambient air. The device under development uses a thermoelectric module to generate voltage and current from the temperature gradient between the cell and the air. This process depends on the thermal design of the system, which includes a hot side and a cold side.
"You want the thermoelectric to have very good contact with both the cold side, which is the solar cell, and the hot side, which is the ambient environment," said author Sid Assawaworrarit. "If you don't have that, you're not going to get much power out of it."
The team demonstrated power generation in their device during the day, when it runs in reverse and contributes additional power to the conventional solar cell, and at night.
The setup is inexpensive and, in principle, could be incorporated within existing solar cells. It is also simple, so construction in remote locations with limited resources is feasible.
"What we managed to do here is build the whole thing from off-the-shelf components, have a very good thermal contact, and the most expensive thing in the whole setup was the thermoelectric itself," said author Zunaid Omair.
Using electricity at night for lighting requires a few watts of power. The current device generates 50 milliwatts per square meter, which means lighting would require about 20 square meters of photovoltaic area.
"None of these components were specifically engineered for this purpose," said author Shanhui Fan. "So, I think there's room for improvement, in the sense that, if one really engineered each of these components for our purpose, I think the performance could be better."
The team aims to optimize the thermal insulation and thermoelectric components of the device. They are exploring engineering improvements to the solar cell itself to enhance the radiative cooling performance without influencing its solar energy harvesting capability.
Sid Assawaworrarit, Zunaid Omair, Shanhui Fan.
Nighttime electric power generation at a density of 50 mW/m2 via radiative cooling of a photovoltaic cell.
Applied Physics Letters, 2022; 120 (14): 143901 DOI:
10.1063/5.0085205
The Secret To Better Coffee?; The Birds And The Bees
A groundbreaking new study finds that coffee beans are bigger and more plentiful when birds and bees team up to protect and pollinate coffee plants.

Without these winged helpers, some traveling thousands of miles, coffee farmers would see a 25% drop in crop yields, a loss of roughly $1,066 per hectare of coffee.
That's important for the $26 billion coffee industry -- including consumers, farmers, and corporations who depend on nature's unpaid labor for their morning buzz -- but the research has even broader implications.
The forthcoming study in the Proceedings of the National Academy of Sciences is the first to show, using real-world experiments at 30 coffee farms, that the contributions of nature -- in this case, bee pollination and pest control by birds -- are larger combined than their individual contributions.
"Until now, researchers have typically calculated the benefits of nature separately, and then simply added them up," says lead author Alejandra Martínez-Salinas of the Tropical Agricultural Research and Higher Education Center (CATIE). "But nature is an interacting system, full of important synergies and trade-offs. We show the ecological and economic importance of these interactions, in one of the first experiments at realistic scales in actual farms."
"These results suggest that past assessments of individual ecological services -- including major global efforts like IPBES -- may actually underestimate the benefits biodiversity provides to agriculture and human wellbeing," says Taylor Ricketts of the University of Vermont's Gund Institute for Environment. "These positive interactions mean ecosystem services are more valuable together than separately."
For the experiment, researchers from Latin America and the U.S. manipulated coffee plants across 30 farms, excluding birds and bees with a combination of large nets and small lace bags. They tested for four key scenarios: bird activity alone (pest control), bee activity alone (pollination), no bird and bee activity at all, and finally, a natural environment, where bees and birds were free to pollinate and eat insects like the coffee berry borer, one of the most damaging pests affecting coffee production worldwide.
The combined positive effects of birds and bees on fruit set, fruit weight, and fruit uniformity -- key factors in quality and price -- were greater than their individual effects, the study shows. Without birds and bees, the average yield declined nearly 25%, valued at roughly $1,066 per hectare.
"One important reason we measure these contributions is to help protect and conserve the many species that we depend on, and sometimes take for granted," says Natalia Aristizábal, a PhD candidate at UVM's Gund Institute for Environment and Rubenstein School of Environment and Natural Resources. "Birds, bees, and millions of other species support our lives and livelihoods, but face threats like habitat destruction and climate change."
One of the most surprising aspects of the study was that many birds providing pest control to coffee plants in Costa Rica had migrated thousands of miles from Canada and the U.S., including Vermont, where the UVM team is based. The team is also studying how changing farm landscapes impact birds' and bees' ability to deliver benefits to coffee production. They are supported by the U.S. Fish and Wildlife Service through the Neotropical Migratory Bird Conservation Act.
In addition to Martínez-Salinas (Nicaragua), Ricketts (USA), Aristizábal (Colombia), the international research team from CATIE included Adina Chain-Guadarrama (México), Sergio Vilchez Mendoza (Nicaragua), and Rolando Cerda (Bolivia).
Alejandra Martínez-Salinas, Adina Chain-Guadarrama, Natalia Aristizábal, Sergio Vilchez-Mendoza, Rolando Cerda, Taylor H. Ricketts.
Interacting pest control and pollination services in coffee systems.
Proceedings of the National Academy of Sciences, 2022; 119 (15) DOI:
10.1073/pnas.2119959119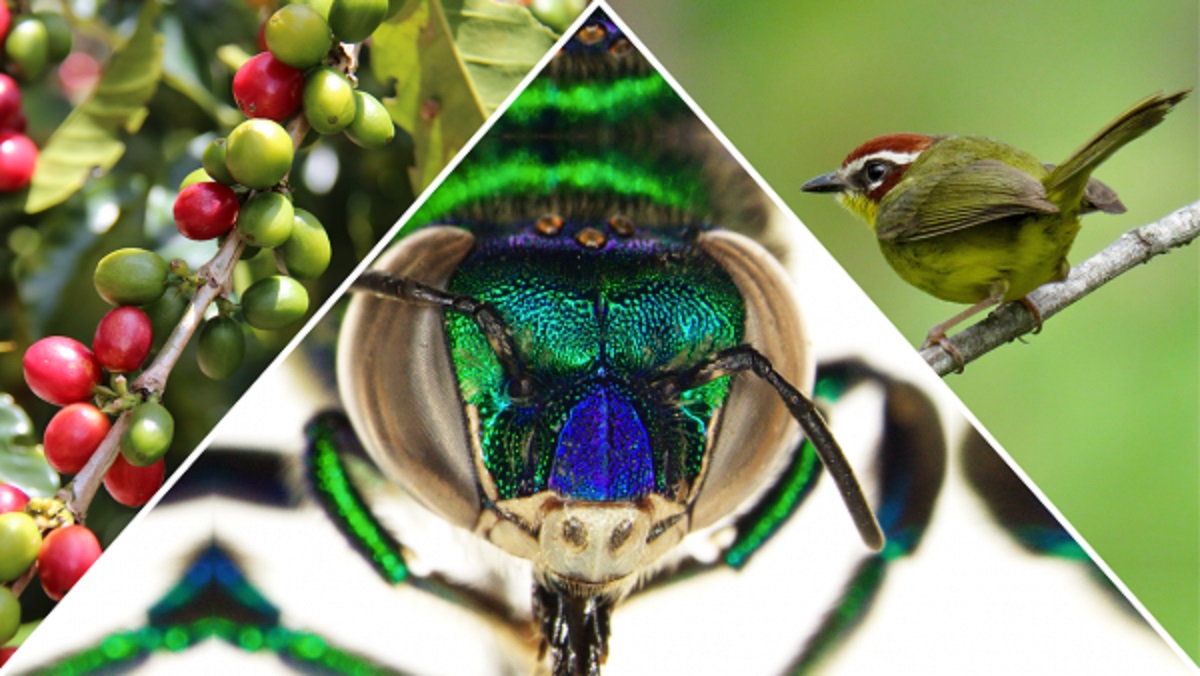 Without pest control and pollination by the birds and the bees, coffee farmers would see a 25 per cent drop in crop yields — a loss of roughly $1,066 per hectare. Composite image by Mary Kueser. Photos (L to R): Coffee plant (Camila Zanzanini); Euglossa viriabilis bee (CATIE); Rufous-capped warbler (John van Dort).
Disclaimer: These articles are not intended to provide medical advice, diagnosis or treatment. Views expressed here do not necessarily reflect those of Pittwater Online News or its staff.