Inbox and Environment News: Issue 532
March 27 - April 2, 2022: Issue 532
Sydney FC: Remy Siemsen Opens Up About The Loss Driving Her
Remy Siemsen is up there with the stars of our side, but outside of football there's a personal connection and shared hobby spurring her on. Hear the heartwarming story of the loss that's driving Remy onwards in her career.
Remy Siemsen (born 10 November 1999)[2] is an Australian soccer player who currently plays for Sydney FC in the Australian A-League Women. She has represented Australia on the under-20 national team. Following her debut season in the W-League at the age of 16, she was named W-League Young Footballer of the Year.
Remy attended Oxford Falls Grammar School. She played junior football for Belrose-Terrey Hills Raiders. Remy was selected for the Australian School Girls Squad and represented Football NSW at the National Training Centre (NTC) Challenge. At age 16, she was named Football NSW NPL Women's Player of the Year.
Siemsen made her debut for Sydney FC during the 2016–17 season at the age of 16. Sydney finished in third place during the regular season with a 7–4–1 record and advanced to the semi-finals where they were eliminated by Perth Glory. Siemsen finished her first season with six goals, ranking as the club's top scorer. She was named the league's Young Footballer of the Year in May 2017.
Returning to Sydney for the 2017–18 season, Siemsen scored the game-winning goal coming off the bench as a substitute against former champions Melbourne City on 18 November. Siemsen finished off the 2017-18 season with 4 goals and a grand final finish with her Sydney FC team.
In April 2018, Siemsen joined Women's Premier Soccer League (WPSL) side California Storm on a short-term contract.[13][14] In her first game as a Storm player, she scored a brace in a 3–2 loss to Fresno FC. She was named WPSL West Region Player of the Week in Week 3 after tallying two goals and one assist on the road against Primero de Mayo. On 23 June, she scored a hat-trick in a 4–1 victory against the MVLA Wolves. She finished the season with 9 goals and 5 assists in 8 appearances.
In September 2018, Siemsen signed with Western Sydney Wanderers.
In the 2019 off-season, Siemsen returned to Sydney FC. In her debut with her new club she scored two goals.
Siemsen has represented Australia on the under-20 national team and competed at the 2017 AFC U-19 Women's Championship qualification tournament in 2016. She scored ten goals in two games during the qualifying tournament, seven against the Northern Mariana Islands and three against Jordan. She was subsequently named player of the tournament. During the 2017 AFC U-19 Women's Championship, Siemsen scored a goal against Vietnam, Japan and South Korea in consecutive games to advance Australia to the semi-finals for the first time in 11 years. Remy made her full international debut for Australia against Brazil in October 2021.
First Standard Gauge Passenger Line: April 1962
Published by NSW State Archives
Opening the first standard gauge passenger train line on 13 Apr 1962 simplified the Sydney-Melbourne journey - travellers no longer needed to change trains at Albury.
'Spirit of Progress' & 'Southern Aurora' ran overnight services between the cities.
In 1956, a Government Members Rail Standardisation Committee was established, chaired by
William Wentworth MP, first Member for Mackellar
. It found that while there was still considerable doubt as to the justification for large scale gauge conversion, there was no doubt that work on some main trunk lines was long overdue. Both the committee and the government strongly supported three standardisation projects at a cost of £41.5 million:
Albury to Melbourne (priority 1)
Broken Hill to Adelaide via Port Pirie (priority 2, built 3rd)
Kalgoorlie to Perth and Fremantle (priority 3, built 2nd)
The Commonwealth, NSW and Victorian governments were first to start work, with the first freight train operating on the converted North East line to Melbourne operating in January 1962 and the first through passenger train in April 1962. Over the next 12 months, net freight tonnage was up 32.5% and to 1973, there was an average increase of 8.6%.
Word Of The Week: Enthusiasm
Word of the Week returns in 2022 simply to throw some disruption in amongst the 'yeah-nah' mix.
From ENTHEOS 'inspired, filled with God' from Greek; from en 'in' (state of) + theos 'god'. From Greek; enthousiazein; 'to be possessed by a god'. Translates as 'enthusiasm' into English. Filled with God. Ardent. Lively interest or eagerness.

noun
a feeling of energetic interest in a particular subject or activity and an eagerness to be involved in it
enthusiastic - adjective
Connecting The Dots Update On Dates For This:
New and final event details: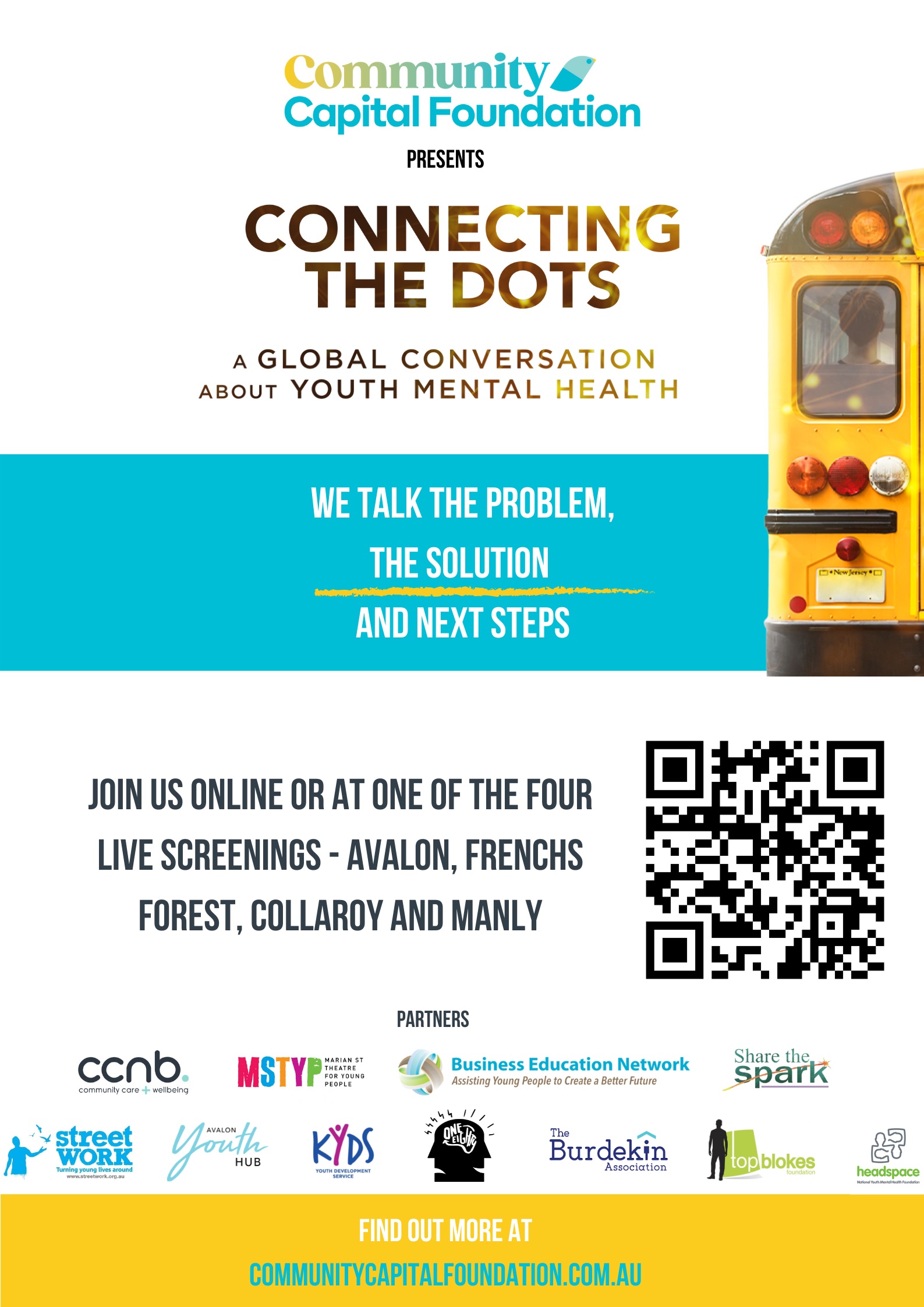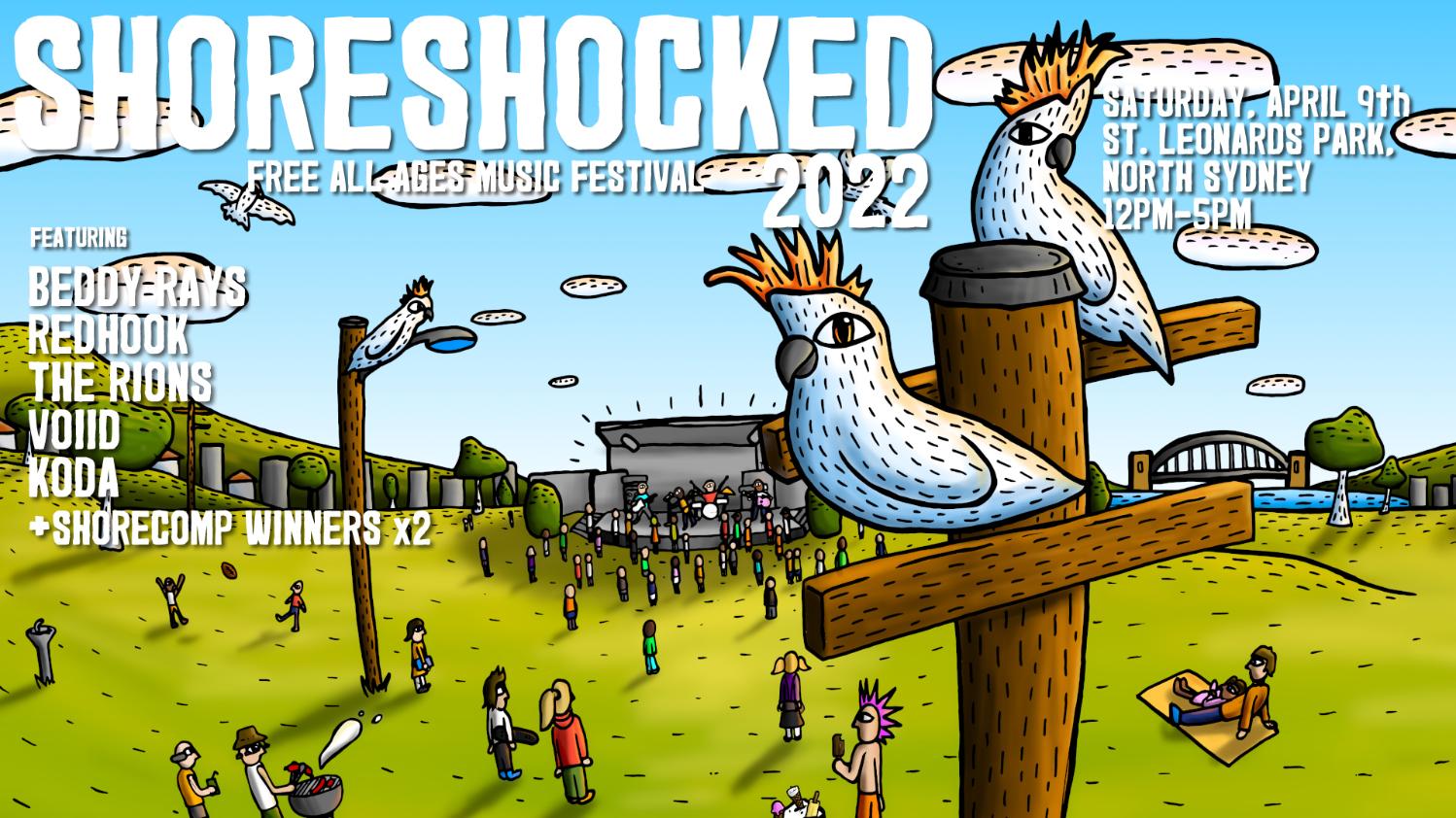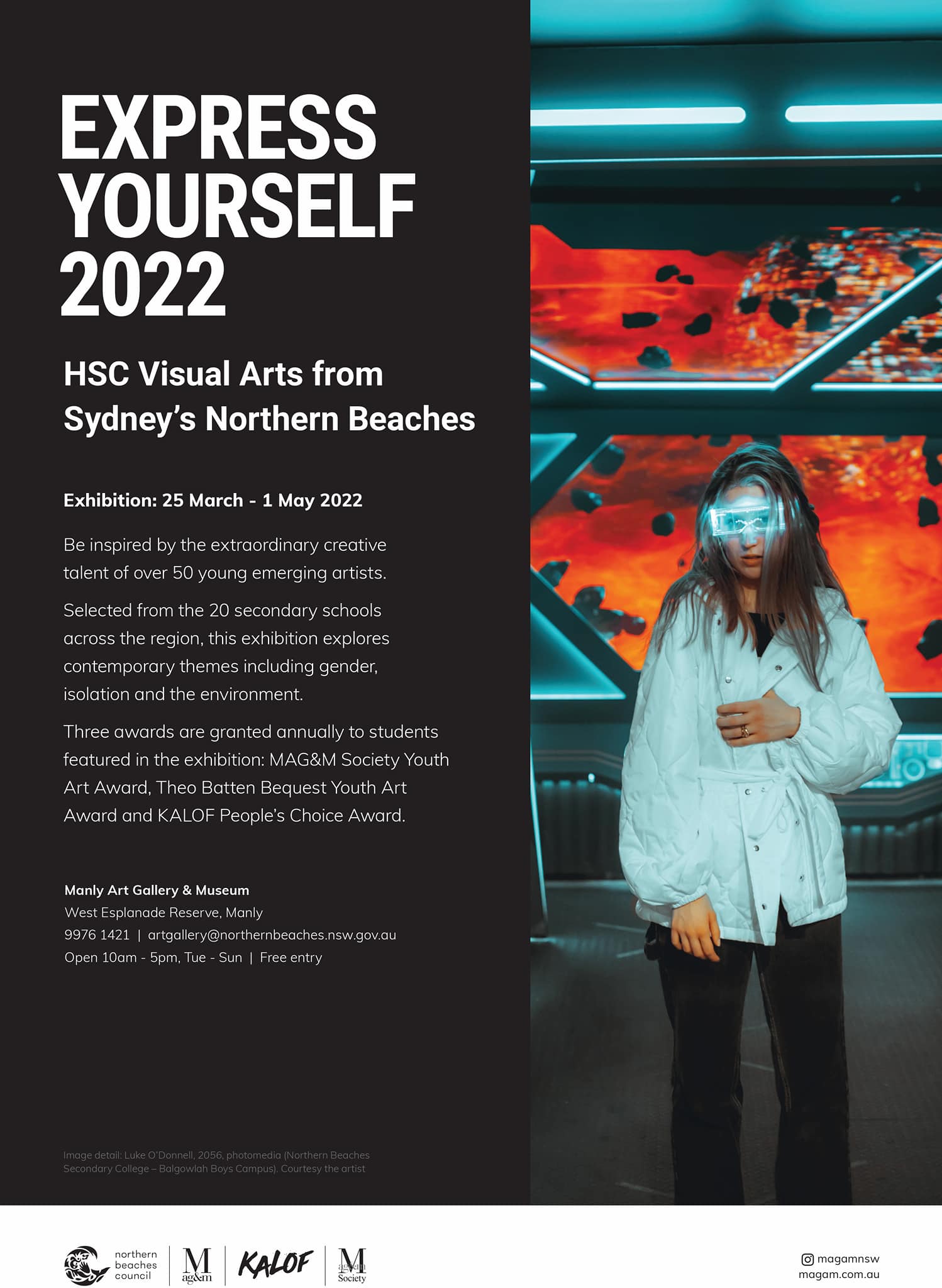 M People - A Sight For Sore Eyes - 1994
a sight for sore eyes; phrase of sight, INFORMAL; a person or thing that one is extremely pleased or relieved to see.
"Sight for Sore Eyes" is the tenth overall single from British band M People from their multi-platinum album Bizarre Fruit (1994). Written by Mike Pickering, Paul Heard and Heather Small, and produced by M People, it was released as the album's lead single on 7 November 1994. The song peaked at number six on the UK Singles Chart and peaked at 20 in the ARIA charts.

"Sight for Sore Eyes" has become one of the band's fan favourites, alongside "One Night in Heaven", "Moving on Up" and "Search for the Hero". During the Bizarre Fruit and Bizarre Fruit II tours as well as T in the Park in 1995, the song was played with additional percussion obligato by Shovell in the middle-eight break to add to the Italo house style. Some additional rhythm guitar and saxophone ad-libs are also played throughout.

Director's Cut: What Happens On Nuyina
Published by the Australian Antarctic Division
Spectacular vision from Antarctica, in a light-hearted behind-the-scenes look at the first voyage south by Australia's new icebreaker RSV Nuyina.
ATAGI Statement On Recommendations On A Winter Booster Dose Of COVID-19 Vaccine
ATAGI recommends an additional booster dose of COVID-19 vaccine to increase vaccine protection before winter for selected population groups (see Table 1) who are at greatest risk of severe illness from COVID-19 and who have received their primary vaccination and first booster dose.
These groups are:
Adults aged 65 years and older
Residents of aged care or disability care facilities
People aged 16 years and older with severe immunocompromise (as defined in the ATAGI statement on the use of a 3rd primary dose of COVID-19 vaccine in individuals who are severely immunocompromised)
Aboriginal and Torres Strait Islander people aged 50 years and older.
The additional winter booster dose can be given from 4 months or longer after the person has received their first booster dose, or from 4 months after a confirmed SARS-CoV-2 infection, if infection occurred since the person's first COVID-19 booster dose.
ATAGI recommends that the rollout of the additional booster dose for these groups starts from April 2022, coinciding with the rollout of the 2022 influenza vaccination program.
Influenza vaccine can be co-administered with the additional booster dose of COVID-19 vaccine. However, if a person is not yet eligible for their additional booster dose, influenza vaccine could be given ahead of the additional booster dose.
Comirnaty (Pfizer) or Spikevax (Moderna) are the preferred vaccines for COVID-19 booster doses including the additional winter booster dose. Vaxzevria (AstraZeneca) can be used when an mRNA vaccine is contraindicated or a person declines vaccination with an mRNA vaccine. Nuvaxovid (Novavax) can be used if no other COVID-19 vaccine is considered suitable for that person.
For other groups not listed above, there is insufficient evidence of the benefits of an additional booster dose to make recommendations at this time. This includes people younger than 65 years with medical conditions that may increase their risk of COVID-19, individuals with disability and National Disability Insurance Scheme (NDIS) recipients who are not in residential disability care, Aboriginal and Torres Strait Islander people aged 16 to 49, workers at health care or residential care facilities, or younger healthy adults. ATAGI will continue to monitor emerging evidence and may recommend an additional dose for these groups in the future.
Prevention of severe illness from COVID-19 remains the primary goal of the ongoing COVID-19 vaccination program. These recommendations for an additional booster dose focus on protecting the most vulnerable groups against severe disease and reducing the potential burden on the healthcare system over the coming months.
The secondary aims of the COVID-19 vaccination program are preventing infection and preventing transmission of the virus. There is limited evidence at this stage for additional booster doses to prevent transmission. Emerging evidence in relation to prevention of transmission by vaccination will continue to be monitored and additional booster doses may be recommended in additional groups in the future.
All people aged 16 years and older are recommended to receive a first booster dose of COVID-19 vaccine after completing their primary course. For most people, this will be a third dose. The booster dose is important to maintain protection against COVID-19.
For any person aged 16 and older who has not received their first booster yet, ATAGI recommends they receive it as soon as possible.
Protection against infection wanes after the first booster dose. However, protection against severe disease (rather than all infection) is relatively well maintained, especially in young healthy populations.
Free Public Transport For Seniors A Proven Election Winner
FREE public transport for senior South Australians at all times is now an Australian first.
It's a policy National Seniors called for and it is pleased to see is now a reality with SA Labor winning the state election last Saturday.
The country's peak advocacy organisation for older Australians says it's a winning policy that will reduce cost-of-living pressures at a time when fuel costs are at a record high.
It was costed at just $1.26 million per annum but will bring a range of benefits more than paying for the investment.
It will help reduce traffic congestion and lower emissions. It will see seniors with more money to spend on essentials.
It's also part of a remarkably simple system which National Seniors says can now be a model for all states and territories.
The South Australian Seniors Card incorporates MetroCard technology, which means seniors only have to carry their Seniors Card to travel on the network whenever they want.
National Seniors Chief Advocate, Ian Henschke says the policy is very timely for South Australian seniors doing it tough.
"Cost of living is hurting seniors on limited and fixed incomes and this move will be a big help especially when fuel costs have hit their hip pockets hard. It will also help get tens of thousands back on public transport which will have huge benefits for the environment as well as help unclog our roads," he said.
"There's a lesson here for all governments, state and federal. Listen to seniors and you can put in practical policies that will produce wins for all."
Heart Ultrasound Measures Can Be Used To Predict Risk Of Developing Dementia
Published in JAMA, research from the University of Minnesota assessed if there is a link between heart health and dementia.
Using echocardiography -- visual ultrasound of the heart -- the research team was able to identify novel measures that are linked to a higher dementia risk.
"Atrial myopathy, a condition characterized by abnormal left atrial function and size, is an independent risk factor for dementia," said Dr. Lin Yee Chen, director of the cardiac electrophysiology section at the U of M Medical School and M Health Fairview, and principal investigator of the NIH grant that funded this study. "In this community-based cohort study, lower left atrial function was associated with higher risk of dementia."
The study observed a cohort of 4,096 participants with an average age of 35 years. Participants were 60% women, 22% Black and 78% white. Of the cohort, there were 531 participants who developed dementia over a six year period.
When comparing the lowest to the highest quintile of left atrial function measures (reservoir strain, conduit strain, and contractile strain), the lowest quintile was significantly associated with 1.5 to 2.0-fold higher risk of developing dementia. These associations were independent of cardiovascular disease and atrial fibrillation. The research team found that the more common measures of left atrial size were not significantly associated with dementia.
"Results of this epidemiological study improve our understanding of the link between cardiovascular disease and increased risk of dementia," said Jacqueline D. Wright, Dr.P.H., a program officer in the division of cardiovascular sciences at the National Heart, Lung, and Blood Institute, part of the National Institutes of Health. "This study suggests that atrial myopathy increases risk of dementia, independently of atrial fibrillation. Further research may confirm this finding, help us to better define and diagnose atrial myopathy, and ultimately lead to improved treatments that reduce the chance of developing dementia later in life."
Researchers recommend additional studies to confirm their findings and to establish a robust definition for atrial myopathy.
Wendy Wang, Michael J. Zhang, Riccardo M. Inciardi, Faye L. Norby, Michelle C. Johansen, Romil Parikh, Jeremy R. Van't Hof, Alvaro Alonso, Elsayed Z. Soliman, Thomas H. Mosley, Rebecca F. Gottesman, Amil M. Shah, Scott D. Solomon, Lin Yee Chen.
Association of Echocardiographic Measures of Left Atrial Function and Size With Incident Dementia.
JAMA, 2022; 327 (12): 1138 DOI:
10.1001/jama.2022.2518
A Gene Could Prevent Parkinson's Disease
Parkinson's disease is a neurodegenerative disorder characterized by the destruction of a specific population of neurons: the dopaminergic neurons. The degeneration of these neurons prevents the transmission of signals controlling specific muscle movements and leads to tremors, involuntary muscle contractions or balance problems characteristic of this pathology. A team from the University of Geneva (UNIGE) has investigated the destruction of these dopaminergic neurons using the fruit fly as study model. The scientists identified a key protein in flies, and also in mice, which plays a protective role against this disease and could be a new therapeutic target. This work can be read in the journal Nature Communications.
Apart from rare forms involving a single gene, most Parkinson's cases result from an interaction between multiple genetic and environmental risk factors. However, a common element in the onset of the disease is a dysfunction of mitochondria in dopaminergic neurons. These small factories within cells are responsible for energy production, but also for activating the cell's self-destruct mechanisms when damaged.
The laboratory of Emi Nagoshi, Professor in the Department of Genetics and Evolution at the UNIGE Faculty of Science, uses the fruit fly, or Drosophila, to study the mechanisms of dopaminergic neuron degeneration. Her group is particularly interested in the Fer2 gene, whose human homolog encodes a protein that controls the expression of many other genes and whose mutation might lead to Parkinson's disease via mechanisms that are not yet well understood.
In a previous study, this scientific team demonstrated that a mutation in the Fer2 gene causes Parkinson's-like deficiencies in flies, including a delay in the initiation of movement. They had also observed defects in the shape of the mitochondria of dopaminergic neurons, similar to those observed in Parkinson's patients.
Since the absence of Fer2 causes Parkinson's disease-like conditions, the researchers tested whether -- on the contrary -- an increase in the amount of Fer2 in the cells could have a protective effect. When flies are exposed to free radicals, their cells undergo oxidative stress which leads to the degradation of dopaminergic neurons. However, the scientists were able to observe that oxidative stress no longer has any deleterious effect on the flies if they overproduce Fer2, confirming the hypothesis of its protective role.
"We have also identified the genes regulated by Fer2 and these are mainly involved in mitochondrial functions. This key protein therefore seems to play a crucial role against the degeneration of dopaminergic neurons in flies by controlling not only the structure of mitochondria but also their functions," explains Federico Miozzo, researcher in the Department of Genetics and Evolution and first author of the study.
To find out whether Fer2 plays the same role in mammals, the biologists created mutants of the Fer2homolog in mouse dopaminergic neurons. As in the fly, they observed abnormalities in the mitochondria of these neurons as well as defects in locomotion in aged mice. "We are currently testing the protective role of the Fer2 homolog in mice and results similar to those observed in flies would allow us to consider a new therapeutic target for Parkinson's disease patients," concludes Emi Nagoshi.
Federico Miozzo, Eva P. Valencia-Alarcón, Luca Stickley, Michaëla Majcin Dorcikova, Francesco Petrelli, Damla Tas, Nicolas Loncle, Irina Nikonenko, Peter Bou Dib, Emi Nagoshi.
Maintenance of mitochondrial integrity in midbrain dopaminergic neurons governed by a conserved developmental transcription factor.
Nature Communications, 2022; 13 (1) DOI:
10.1038/s41467-022-29075-0
Study Shows That Intranasal Rx Halts Memory Decay In Experimental Alzheimer's Model
A research collaboration between scientists at LSU Health New Orleans and the Karolinska Institutet in Sweden has found that applying specialized pro-resolving lipid mediators intranasally arrested memory loss and brain degeneration in an experimental model of Alzheimer's Disease (AD). The results are published in the Nature journal, Communications Biology.
Neuroinflammation is a hallmark of neurodegenerative disorders, including Alzheimer's Disease. Specialized pro-resolving lipid mediators are bioactive compounds composed of fatty acids like omega-3 or their derivatives that resolve inflammation. Neuroprotectin D1 (NPD1), discovered by Nicolas Bazan, MD, PhD, Boyd Professor and Director of the LSU Health New Orleans Neuroscience Center of Excellence, and colleagues is one. Previous studies by the Bazan lab demonstrated that NPD1 is protective in experimental stroke as well as retinal damage and that it is in short supply in the memory area of the brains from AD donors.
Resolving inflammation is a complex process involving mediators, cell subtypes and communication pathways. Response includes cell communications that order the activation of protective, pro-survival mechanisms and silence pro-inflammatory signalling pathways. Specialized pro-resolving lipid mediators such as NPD1 are the key signalling molecules in the process.
The paper discloses solid data on microglial activation, pro-inflammatory signaling, chronic inflammation and neuronal damage in Alzheimer's disease. The study uses the AppNL-G-F/NL-G-F mouse model for AD. The paper extensively studied amyloid load, cognition, neuronal network oscillations, glial activation, receptors and inflammatory factors.
The authors conclude that the non-invasive administration route, intranasal delivery, of biologically active lipid messengers opens avenues for therapeutic exploration for AD and other neurodegenerative diseases.
"AD lacks prevention or cure and exerts a horrendous toll on patients and their families due to crippling progression and devastating adverse events," notes Dr. Bazan, who led the research at LSU Health. "Millions of Americans currently suffer from AD, and the number is expected to escalate rapidly in the coming years."
Bazan has been collaborating with Marianne Schultzberg, Senior Professor of Clinical Neuroscience at the Department of Neurobiology, Care Sciences and Society at the Karolinska Institutet (KI). Projects include looking at the novel signals that protect the brain in the cerebral spinal fluid (CSF) of the early stages of Alzheimer's disease.
"This productive collaboration is uncovering important aspects of early stages of Alzheimer's Disease, and the novel evolving mechanisms are promising paths for innovative therapies like the one disclosed in the current paper," says Professor Schultzberg.
According to the National Institute on Aging, Alzheimer's disease is currently ranked as the seventh leading cause of death in the United States and is the most common cause of dementia among older adults.
Other members of the LSU Health New Orleans research team include Drs. Khanh V. Do, Bokkyoo Jun and Megan L. Cothern. Ceren Emre, who recently completed her PhD at the Karolinska Institutet, was co-supervised by Dr. Bazan and worked at LSU Health New Orleans Neuroscience Center of Excellence for eight months just before the pandemic.
Ceren Emre, Luis E. Arroyo-García, Khanh V. Do, Bokkyoo Jun, Makiko Ohshima, Silvia Gómez Alcalde, Megan L. Cothern, Silvia Maioli, Per Nilsson, Erik Hjorth, André Fisahn, Nicolas G. Bazan, Marianne Schultzberg.
Intranasal delivery of pro-resolving lipid mediators rescues memory and gamma oscillation impairment in AppNL-G-F/NL-G-F mice
. Communications Biology, 2022; 5 (1) DOI:
10.1038/s42003-022-03169-3
Booster For Immune Protection After Coronavirus Infection
When our immune system comes into contact with the SARS-CoV-2 coronavirus, it fights back and produces antibodies. A similar immune response is triggered by Corona vaccines. However, there is still little data available on the strength and durability of immune protection. A team led by Prof. Carsten Watzl from the Leibniz Research Centre for Working Environment and Human Factors Institute for Occupational Research (IfADo), in cooperation with the Max Planck Institute of Molecular Physiology (MPI) and the Klinikum Dortmund, has now been able to detect high levels of neutralising antibodies in test persons even 300 days after a coronavirus infection with the original variant of the coronavirus. And what's more: after complete vaccination, the recovered probands showed antibody levels about 5 times higher than those vaccinated without prior infection. This would provide much better protection against a severe course of the disease in the event of a new infection with other coronavirus variants.
Our immune protection is provided by two systems working hand in hand. When infected with a virus, the immune system reacts by producing antibodies that can prevent the virus from infecting further cells. At the same time, so-called T-killer cells can recognise the foreign virus components and thus kill already infected cells. During the immune reaction, the antibodies constantly improve and are finally tailor-made for the pathogen. The amount of these neutralising antibodies indicates how well a new infection can be fought off by the body.
Unique collaboration between biochemists, immunologists, clinicians and the Dortmund health department
"When the corona pandemic broke out, we as immunologists were of course interested in how our immune system defends itself against the corona virus. That's why, together with our colleagues from the Max Planck Institute and the Dortmund Hospital, we developed a reliable test system to detect neutralising antibodies," IfADo Director Carsten Watzl says. In order to be able to fish antibodies out of the blood in a targeted manner, you need an appropriate bait. One of the main targets of the immune system is the spike protein, which is used by the virus to bind to human cells and then infect them. "We have been able to produce a part of this protein, or more precisely the area that docks with the cell, in high purity in the test tube," reports Jan-Erik Hoffmann, head of protein production at the MPI Dortmund. With this exact copy and blood samples from the "Klinikum Dortmund" the researchers at IfADo were able to develop a reliable and meaningful detection system for coronavirus antibodies. In close exchange with the Dortmund health department and the Dortmund hospital, the scientists used this system to perform a study with about 140 volunteers from a Dortmund health facility with several documented cases of SARS-CoV-2 infection at the beginning of the pandemic (March 2020)
5 times higher antibody levels after vaccination in recovered patients
Effective amounts of neutralising antibodies against the spike protein could be detected in almost all of the subjects tested positive for SARS-CoV-2. And even after 300 days, the antibody levels had hardly decreased in three out of four subjects. However, test persons were infected with the original variant of the coronavirus and neutralising antibodies against the original spike protein were measured. As we know, the virus has now evolved in such a way that immunity to the original virus currently offers significantly less protection. Therefore, the researchers also investigated the effect of vaccination with the vaccines from AstraZeneca and BioNTech on the immune system. The astonishing result: After complete vaccination, recovered test persons developed up to five times more neutralising antibodies than vaccinated persons without prior infection. This should also provide better protection against current variants.
"There are now several studies on the immune response after a COVID-19. Our study differs from this in that we had blood samples before and from the first weeks of the pandemic. So we knew exactly whether a test person was already infected or not. In addition to this unbiased data, the long period of the study of almost one year is also remarkable," Watzl says. "The rules of the game have changed in the meantime, of course, because there are new variants like Omikron. However, it is important to know how long immunity actually lasts, because this can also protect against a severe course of the disease in the case of a new infection with other coronavirus variants. Currently, we are also using our jointly developed test systems to study the immune response to the COVID-19 vaccines and their protection against different coronavirus variants."
"This study is a prime example of successful interdisciplinary cooperation that not only yields important scientific findings but is also highly relevant to society," emphasises PD Dr. Bernhard Schaaf, Director of the Department of Pneumology and Infectious Diseases at Klinikum Dortmund. "This is transfer of knowledge into everyday life and at the same time transparent cooperation at eye level."
Doris Urlaub, Natalie Wolfsdorff, Jan‐Erik Hoffmann, Stefanie Dorok, Markus Hoffmann, Moritz Anft, Naomi Pieris, Patrick Günther, Bernhard Schaaf, Uwe Cassens, Peter Bröde, Maren Claus, Lea K. Picard, Sabine Wingert, Simone Backes, Deniz Durak, Nina Babel, Stefan Pöhlmann, Frank Renken, Stefan Raunser, Carsten Watzl.
Neutralizing antibody responses 300 days after SARS‐CoV‐2 infection and induction of high antibody titers after vaccination.
European Journal of Immunology, 2022; DOI:
10.1002/eji.202149758
COVID-19 Pandemic Fuelled Massive Growth In Green Industry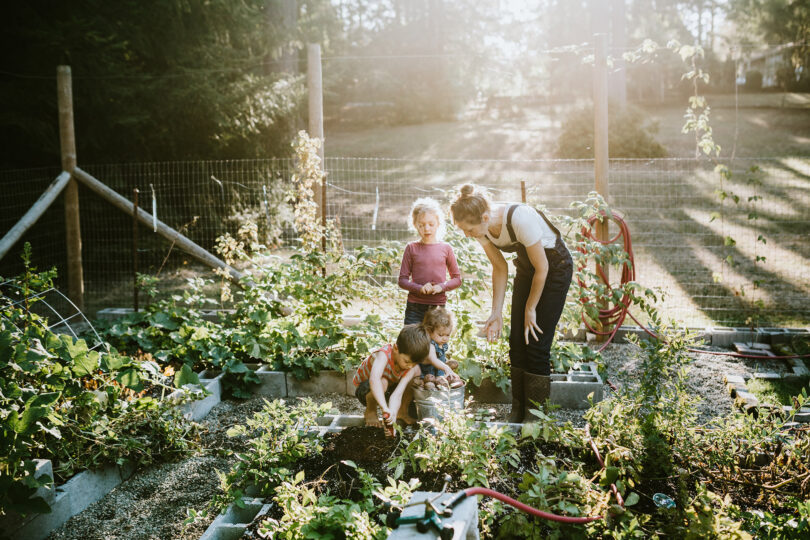 Most people would say the COVID-19 pandemic hasn't been a great couple of years. But for the green industry, like plant nurseries and greenhouses, it's been a boon.
But will the uptick in gardening last once the last coronavirus restrictions are lifted?
Probably not to the same extreme levels, according to new research from the University of Georgia. But for some, the introduction to gardening may have been just what they needed to dive into a new hobby.
Of its more than 4,200 participants, the study found about one out of every three people began gardening in 2020 because they were home more. Many also put in new grass lawns and did outdoor renovations, such as installing new plant beds and other landscaping.
"You had low interest rates, so you had a lot of people refinancing, which gave them money to invest in their homes," said Benjamin Campbell, lead author of the study and an associate professor in the College of Agricultural and Environmental Sciences. "You had people at home looking for something to do, whether by themselves or with their kids. That led to a huge demand for plants."
Just under half of respondents said they didn't plan to garden in the future, even if they had in 2020. But one out of 10 said they gardened in 2020 and planned to keep it up going forward, including 11% of Gen Xers and 13% of millennials and younger.
"We saw a lot of younger consumers come into the market because of the pandemic and because they were having to stay home," Campbell said. "Plants have been shown to help with a lot of different things related to people's psyche. Gardening not only gave people something to do, but it also gave them a little bit more happiness."
Food insecurity may drive gardening uptake for some.
Some respondents had a more practical reason for picking up gardening: food.
About 14% of participants said they planned to garden in the future because they were concerned about food shortages. As supply chain issues and worker shortages continue to cause problems, those empty grocery shelves may not be full to their pre-pandemic level anytime soon.
Food costs in general are going up, in part due to inflation, which could be another driver for people to pick up gardening. But fertilizer and plants aren't immune from inflation and are rising as well.
"Plants are not really a necessity, but if I'm thinking about building a bunker in the backyard, I'm buying seeds," Campbell said. "If I go and buy a tomato plant, I have to keep it alive. If I have a seed, I just leave it in the bag until I need it."
Published by the American Society for Horticultural Science, the study was co-authored by David San Fratello, a master's of agribusiness graduate from the University of Georgia; William Secor, assistant professor in the Department of Agricultural and Applied Economics; and Julie Campbell, assistant research scientist in the Department of Horticulture.
David San Fratello, Benjamin L. Campbell, William G. Secor, Julie H. Campbell.
Impact of the COVID-19 Pandemic on Gardening in the United States: Postpandemic Expectations.
HortTechnology, 2022; 32 (1): 32 DOI:
10.21273/HORTTECH04911-21
Bacteria-Shredding Cicada-Dragonfly Wings Inspire New Antibacterial Packaging
The lab-made nanotexture from an Australian-Japanese team of scientists kills up to 70% of bacteria and retains its effectiveness when transferred to plastic.

More than 30% of food produced for human consumption becomes waste, with entire shipments rejected if bacterial growth is detected.
The research sets the scene for significantly reducing waste, particularly in meat and dairy exports, as well as extending the shelf life and improving the quality, safety and integrity of packaged food on an industrial scale.
Distinguished Professor Elena Ivanova of RMIT University in Melbourne, Australia, said the research team had successfully applied a natural phenomenon to a synthetic material -- plastic.
"Eliminating bacterial contamination is a huge step in extending the shelf life of food," she said.
"We knew the wings of cicadas and dragonflies were highly-efficient bacteria killers and could help inspire a solution, but replicating nature is always a challenge.
"We have now created a nanotexturing that mimics the bacteria-destroying effect of insect wings and retains its antibacterial power when printed on plastic.
"This is a big step towards a natural, non-chemical, antibacterial packaging solution for the food and manufacturing industry."
The research, published in ACS Applied Nano Materials, is a collaboration between RMIT, Tokyo Metropolitan University and Mitsubishi Chemical's The KAITEKI Institute.
In 2015, Australia exported $US3.1 billion of food and agricultural exports to Japan, making it the 5th largest exporter of such products to the country.
Dragonfly and cicada wings are covered by a vast array of nanopillars -- blunted spikes of similar size to bacteria cells.
When bacteria settle on a wing, the pattern of nanopillars pulls the cells apart, rupturing their membranes and killing them.
"It's like stretching a latex glove," Ivanova said. "As it slowly stretches, the weakest point in the latex will become thinner and eventually tear."
Ivanova's team developed their nanotexture by replicating insects' nanopillars and developing nanopatterns of their own.
To assess the pattern's antibacterial ability, bacteria cells were monitored at RMIT's world-class Microscopy and Microanalysis Facility.
The best antibacterial patterns were shared with the Japan team, who developed a way to reproduce the patterns on plastic polymer.
Back in Australia, Ivanova's team tested the plastic nanopatterns and found the one which best replicated insect wings but is also easiest to fabricate and scale up.
Ivanova said dealing with plastic was more difficult than other materials like silicon and metals, because of its flexibility.
"The nanotexturing created in this study holds its own when used in rigid plastic. Our next challenge is adapting it for use on softer plastics," she said.
Since Ivanova and her colleagues discovered the bacteria killing nature of insect wings a decade ago, they've been working to design the optimal nanopattern to harness insects' bacteria-killing powers and use it on a range of materials.
Until recently, it was difficult to find suitable technology to reproduce this nanotexturing on a scale suitable for manufacturing.
But now technology exists to scale up and apply antibacterial properties to packaging, among a range of other potential applications, like personal protective equipment.
Their new research builds on a 2020 study into using insect-inspired nanomaterials to fight superbugs.
The team is keen to collaborate with potential partners in the next stage of the research -- upscaling the technology and determining the best ways to mass manufacture the antibacterial packaging.
A pioneer in biomimetic antibacterial surfaces, Distinguished Professor Elena Ivanova leads the Mechano-bactericidal Materials Research Group in the School of Science at RMIT.
The research was supported by the Foundation for Australia-Japan Studies under the Rio Tinto Australia-Japan Collaboration Project.
Denver P. Linklater, Soichiro Saita, Takaaki Murata, Takashi Yanagishita, Chaitali Dekiwadia, Russell J. Crawford, Hideki Masuda, Haruhiko Kusaka, Elena P. Ivanova.
Nanopillar Polymer Films as Antibacterial Packaging Materials.
ACS Applied Nano Materials, 2022; 5 (2): 2578 DOI:
10.1021/acsanm.1c04251
Vegetable Oil Emissions Study Reveals Urgent Need For Greener Growing Solutions
A new global study has revealed the extent of greenhouse gas (GHG) emissions caused by vegetable oil production, highlighting the need for more sustainable growing solutions.

Scientists from the University of Nottingham's Future Food Beacon carried out the first analysis to consider GHG emissions from almost all possible systems that are currently used to produce palm, soybean, rapeseed and sunflower oil around the world. The study was a meta-analysis, that incorporated all relevant studies concerning the environmental impact of oil production published between 2000 and 2020. The findings have been published today in Science of the Total Environment.
This new study reflects almost 6,000 producers in 38 countries, and is representative of over 71% of global vegetable oil production. Across all oil crop systems, median GHG emissions were 3.81 kg CO2e per kg refined oil. Crop specific median emissions ranged from 2.49 kg CO2e for rapeseed oil to 4.25 kg CO2e for soybean oil per kg refined oil.
Median emissions from soybean oil were higher than for palm oil, despite palm oil getting more negative attention. However, median rapeseed and sunflower oil systems had fewer emissions than both palm and soybean oil, so appear to be more sustainable choices.
When a forest is cut down to make space for agriculture, the carbon stored in the trees and vegetation is released to the atmosphere as CO2. A lot of the carbon stored in the soil is often also released. The researchers analysed the impact of this type of deforestation on crop sustainability. They also considered the carbon costs of agricultural land occupation even in cases where deforestation happened more than 100 years ago (as is likely the case for most of Europe). This is because even though there may be no land-use change carbon being released through using the land for agriculture today, the opportunity to store carbon, such as through re-growing trees, is lost. The researchers showed that land use made a significant contribution to GHG emissions, generally making up half of the total overall emissions.
Dr Thomas Alcock, Future Food Beacon research fellow and Postdoctoral Researcher at the Technical University of Munich led the research.
He says: "The strength of having lots of different production systems included in this study is that we can identify the most sustainable systems for each crop type, and push for these to be adopted more widely. The results, particularly around land use, show that we should target production on low carbon storage potential land, although we also need to consider other sustainability indicators such as biodiversity. Most previous studies only considered recent land use change, but in this study we considered the impacts of continuing to grow crops on an area of land as well, instead of setting it aside for regeneration of forests."
The study highlights the need and scope to improve sustainability within current production systems, including through increasing yields whilst limiting application of inputs with high carbon footprints, and in the case of palm oil through more widespread adoption of methane capture technologies in processing stages.
Dr Alcock explains: "This means reducing application of synthetic nitrogen to crops as much as possible. On-farm, this is generally the biggest source of GHG emissions. This is tricky, as crops need a lot of nitrogen to be productive, but there are ways to reduce this, such as through choosing crop cultivars that are more nitrogen-use efficient, and by including leguminous plants in the crop rotations, as these provide nitrogen to the soil more naturally."
Thomas D. Alcock, David E. Salt, Paul Wilson, Stephen J. Ramsden.
More sustainable vegetable oil: Balancing productivity with carbon storage opportunities.
Science of The Total Environment, 2022; 829: 154539 DOI:
10.1016/j.scitotenv.2022.154539
Endometriosis And Ovarian Cancer Genetically Tied
University of Queensland researchers have demonstrated a genetic link between endometriosis and ovarian cancer subtypes enabling them to identify potential drug targets for therapy and increasing the understanding of both diseases.

Previous studies have shown that endometriosis sufferers have a slightly increased risk of developing epithelial ovarian cancer.
Dr Sally Mortlock and Professor Grant Montgomery from UQ's Institute for Molecular Bioscience carried out a large genetic study to identify a genetic basis for this risk with a view to better understand the biological overlap between these reproductive disorders.
"More information about how they develop, their associated risk factors, and the pathways shared between endometriosis and different types of ovarian cancer has been needed," Dr Mortlock said.
Endometriosis is a chronic debilitating disease that affects the health of 1 in 9 women of reproductive age, where tissue similar to the uterus lining grows in other parts of the body, causing pain and infertility.
"Our research shows that individuals carrying certain genetic markers that predispose them to having endometriosis also have a higher risk of certain epithelial ovarian cancer subtypes, namely clear cell and endometrioid ovarian cancer."
Dr Mortlock said that although the diseases are genetically linked, the risk of ovarian cancer for those with endometriosis is not substantially increased.
"Overall, studies have estimated that 1 in 76 women are at risk of developing ovarian cancer in their lifetime and having endometriosis increases this slightly to 1 in 55, so the overall risk is still very low," she said.
The study found genes that could be drug targets to treat both endometriosis and epithelial ovarian cancer in the future.
"We explored specific areas of DNA that increase the risk of both diseases and identified genes in ovary and uterus tissue that could be targets for therapy and may be valuable to understand the link between the disorders and to disrupt biological pathways initiating cancer."
The researchers combined large datasets comparing the genomes of 15,000 people with endometriosis and 25,000 with ovarian cancer to find an overlap in risk factors between the two diseases.
The collaboration also involved Associate Professor Kate Lawrenson at Cedars-Sinai Medical Center and Dr Siddhartha P. Kar from the University of Bristol.
Sally Mortlock, Rosario I. Corona, Pik Fang Kho, Paul Pharoah, Ji-Heui Seo, Matthew L. Freedman, Simon A. Gayther, Matthew T. Siedhoff, Peter A.W. Rogers, Ronald Leuchter, Christine S. Walsh, Ilana Cass, Beth Y. Karlan, B.J. Rimel, Grant W. Montgomery, Kate Lawrenson, Siddhartha P. Kar.
A multi-level investigation of the genetic relationship between endometriosis and ovarian cancer histotypes.
Cell Reports Medicine, 2022; 3 (3): 100542 DOI:
10.1016/j.xcrm.2022.100542
Classifying Weather To Tease Out How Aerosols Influence Storms
A new study used artificial intelligence to analyze 10 years of weather data collected over southeastern Texas to identify three major categories of weather patterns and the continuum of conditions between them. The study, just published in the Journal of Geophysics Research: Atmospheres, will help scientists seeking to understand how aerosols -- tiny particles suspended in Earth's atmosphere -- affect the severity of thunderstorms.
Do these tiny particles -- emitted in auto exhaust, pollution from refineries and factories, and in natural sources such as sea spray -- make thunderstorms worse? It's possible, said Michael Jensen, a meteorologist at the U.S. Department of Energy's (DOE) Brookhaven National Laboratory and a contributing author on the paper.
"Aerosols are intricately connected with clouds; they're the particles around which water molecules condense to make clouds form and grow," Jensen explained.
As principal investigator for the TRacking Aerosol Convection interactions ExpeRiment (TRACER) -- a field campaign taking place in and around Houston, Texas, from October 2021 through September 2022 -- Jensen is guiding the collection and analysis of data that may answer this question. TRACER uses instruments supplied by DOE's Atmospheric Radiation Measurement (ARM) user facility to gather measurements of aerosols, weather conditions, and a wide range of other variables.
"During TRACER, we are aiming to determine the influence of aerosols on storms. However, those influences are intertwined with those of the large-scale weather systems (think of high- or low-pressure systems) and local conditions," Jensen said.
To tease out the effects of aerosols, the scientists have to disentangle those influences.
Dié Wang, an assistant meteorologist at Brookhaven Lab and lead author of the paper looking back at 10 years of data prior to TRACER, explained the approach for doing just that.
"In this study, we used a machine learning approach to determine the dominant summertime weather condition states in the Houston region," she explained. "We will use this information in our TRACER analysis and modelling studies by comparing storm characteristics that occur during similar weather states but varying aerosol conditions."
"That will help us to minimize the differences that are due to the large-scale weather conditions, to help isolate the effects of the aerosols," she said.
The project is the first step toward fulfilling the goals supported by DOE Early Career funding awarded to Wang in 2021.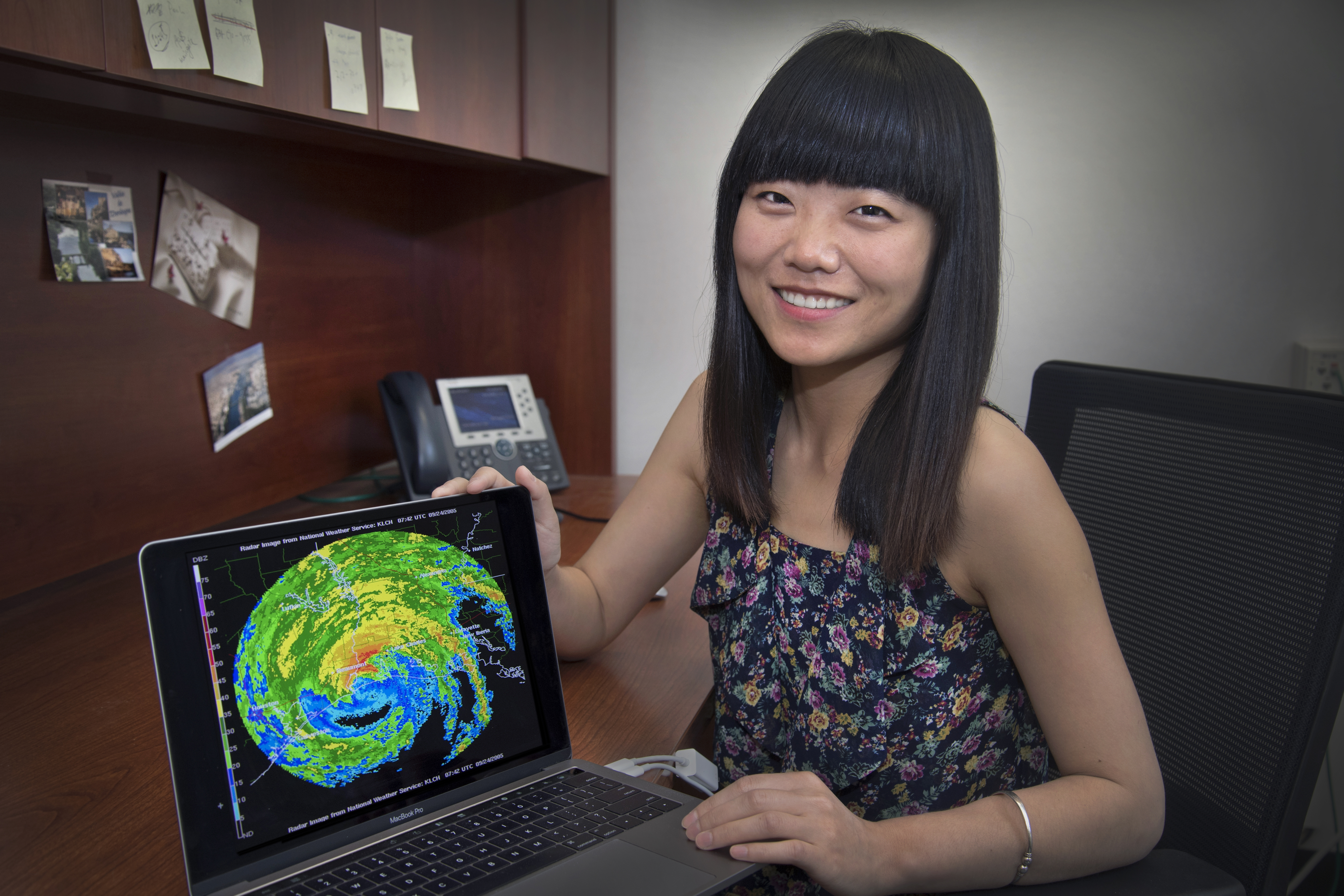 Dié Wang, an assistant meteorologist at Brookhaven National Laboratory, is lead author of a paper looking back at 10 years of weather data over southeastern Texas to categorize conditions in a way that will help scientists tease out the effects of aerosols on storms.

Bringing students on board
The study also provided an opportunity for several students involved in virtual internships at Brookhaven Lab to contribute to the research. Four co-authors were participants in DOE's Science Undergraduate Laboratory Internship (SULI) program, and one was interning as part of Brookhaven's High School Research Program (HSRP).
Each intern investigated the variability of different cloud and precipitation properties among the weather categories using datasets from radar, satellite, and surface meteorology measurement networks.
"This work was well suited to the virtual internship as it was largely driven by computational data analysis and visualization," Jensen said. "The interns gained valuable experience in computer programming, real-world scientific data analysis, and the complexities of Earth's atmospheric system."
Dominic Taylor, a SULI intern from Pennsylvania State University, wrote about his experience for an ARM blog:
"At first, I faced a lot of challenges…with my computer being able to handle the size and number of data files I was using….Dié, Mike, and my fellow interns were always there when I needed help," he said.
"Given my passion for meteorology, I was psyched to have this position in the first place, but writing code and spending probably way too long formatting plots didn't feel like work because I found the topic so fascinating," he added.
In the same blog post, Amanda Rakotoarivony, an HSRP intern from Longwood High School, said, "this internship allowed me to truly connect the topics I've learned in school to the real-world research that's being done….[and] showed me how research and collaboration is interdisciplinary at the core."
The southeastern Texas summer weather is largely driven by sea- and bay-breeze circulations from the nearby Gulf of Mexico and Galveston Bay. These circulations, in conjunction with those from larger-scale weather systems, affect the flow of moisture and aerosol particles into the Houston region and impact the development of thunderstorms and their associated rainfall. Understanding how these flows affect clouds and storms is important to improving models used for weather forecasts and climate predictions. Categorizing patterns can help scientists assess the effects of other influences, including aerosols.
To characterize the weather patterns, the scientists used a form of artificial intelligence to analyse 10 years of data that combines climate model results with meteorological observations.
"The combined data produces a complete, long-term description of three-dimensional atmospheric properties including pressure, temperature, humidity, and winds," said Wang.
The scientists used a machine-learning program known as "Self-Organizing Map" to sort these data into three dominant categories, or regimes, of weather patterns with a continuum of transitional states between them. Overlaying additional satellite, radar, and surface-based observations on these maps allowed the scientists to investigate the characteristics of cloud and precipitation properties in these different regimes.
"The weather regimes we identified pull together complex information about the dominant large-scale weather patterns, including factors important for the formation and development of storms. By looking at how the storm cloud and precipitation properties vary under different aerosol conditions but similar weather regimes, we are able to better isolate the effects of the aerosols," Wang said.
The team will use high-resolution weather modelling to incorporate additional local-scale meteorology measurements -- for example, the sea-breeze circulation -- and detailed information about the number, sizes, and composition of aerosol particles.
"This approach should allow us to determine exactly how aerosols are affecting the clouds and storms -- and even tease out the differing effects of industrial and natural sources of aerosols," Wang said.
Brookhaven Lab's role in this work and TRACER and SULI internships are funded by the DOE Office of Science (BER, WDTS). The HSRP program is supported by Brookhaven Science Associates, the organization that manages Brookhaven Lab of behalf of DOE.
Dié Wang, Michael P. Jensen, Domenic Taylor, Grace Kowalski, Marcie Hogan, Brian M. Wittemann, Amanda Rakotoarivony, Scott E. Giangrande, J. Minnie Park.
Linking Synoptic Patterns to Cloud Properties and Local Circulations Over Southeastern Texas.
Journal of Geophysical Research: Atmospheres, 2022; 127 (5) DOI:
10.1029/2021JD035920
Wind And Solar Could Replace Coal Power In Texas
Texas can be a model for the nation on how to effectively replace coal with wind and solar for the state's energy needs while meeting environmental goals, according to new research by Rice University engineers.
The new work led by environmental engineer Daniel Cohan and senior computer science major Richard Morse of Rice's George R. Brown School of Engineering uses optimization modelling to identify the least-cost combinations of proposed wind and solar projects with the potential to replace coal-fired power generation in Texas.
As the authors state in the paper, which appears in the journal Renewables: Wind, Water, and Solar, "Simply put, it's not always windy and not always sunny, but it's almost always windy or sunny somewhere in Texas."
Cohan said that could enable wind and solar to replace nearly all coal output, especially if wind and solar projects are sited in locations that provide complementary output. The new paper builds upon a 2018 study from his lab.
"This paper is really about how we can transition away from coal as quickly as possible," said Cohan, an associate professor of civil and environmental engineering. "Texas still burns more coal and emits more sulfur dioxide and other pollution than any other state. Even though a transition is inevitable, it's urgent that we move off coal as quickly as possible to improve air quality and health."
"Cleaning up the energy that we use to power society is one of the most important things we need to do," said Morse, who won the Malcolm Verdict Memorial Poster Competition at the Texas Energy Summit in 2020 for his work on the project. "Professor Cohan advertised it as a math-leaning project, and that's my background, so being able to help with a clean-energy integration project was very interesting to me."
Several large Texas coal plants closed in 2018, and most remaining plants have operated far below capacity, including amid outages during the February 2021 freeze. The team's research found that just a third of the wind and solar projects already proposed to the Electric Reliability Council of Texas by June 2020 could replace almost all of the state's coal generation. Since June 2020, dozens of those projects have been built, and the queue of proposed solar projects has doubled.
The key to success for wind and solar will be an expansion of transmission lines connecting the windiest and sunniest parts of the state to cities.
"In Texas, that's the biggest bottleneck slowing the growth of wind and solar," Cohan said. "The bipartisan infrastructure bill that passed last year is a good start, but doesn't have nearly enough funding for transmission. Also, by not connecting to other grids, Texas has missed out on opportunities to sell surplus wind and solar power to other states."
Cohan noted natural gas will continue to be critical to Texas' electric reliability in the near term, especially as ERCOT works to recover from the freeze of 2021. However, complementary siting of wind and solar farms can reduce the need for natural gas and storage and eliminate the need for coal, he said. The study shows that wind power from West Texas tends to peak overnight, whereas South Texas wind peaks with sea breezes on summer afternoons and evenings. Together with daytime solar, these complementary sources can cover most but not all hours of the year.
"Even with complementary siting, there will still be hours when the sun isn't shining and the wind isn't blowing," Cohan said. "Historically, the main challenge has been summer afternoons when air conditioners are running full blast, and the occasional deep freeze. Solar and coastal winds perform well during summer peaks, but can have lulls on some evenings when we'll need something else to kick in."
He said eliminating coal from the Texas grid is just a matter of time. "I think none of the power companies want to run coal plants long-term," Cohan said. "They're dirtier and costlier to operate than building wind and solar projects from scratch, and most utilities companies now have plans to reach net-zero carbon emissions by 2050, if not before.
"Perhaps because of that, they haven't been investing in upgrades to their coal plants, many of which are more than 40 years old and aren't very efficient," he said.
Co-authors of the paper are Rice undergraduate civil engineering major Sarah Salvatore and alumna Joanna Slusarewicz, now a graduate student at Carnegie Mellon University.
The Energy Foundation supported the research.
Richard Morse, Sarah Salvatore, Joanna H. Slusarewicz, Daniel S. Cohan.
Can wind and solar replace coal in Texas?
Renewables: Wind, Water, and Solar, 2022; 9 (1) DOI:
10.1186/s40807-022-00069-2
With Land Grabs Comes Competition For Water: Local Farmers Are Likely To Lose
Water from Ethiopia's Omo River, which flows for 472 miles along the country's southwest side, has helped sustain the livelihood of tribal populations for hundreds of years. Human rights organizations have estimated 200,000 people from various tribes in the region rely on the Omo's water for cattle and to grow crops like sorghum and maize.
But new research shows large-scale land acquisitions (LSLAs) in the region could threaten water resources downstream to the local farmers and Indigenous populations living along the Omo -- just one example of how a decades-long "global land rush" could intensify water scarcity around the world.
Researchers at the University of Notre Dame, the Polytechnic University of Milan, the University of California, Berkeley, Colorado State University, the University of Delaware and Vrije University Amsterdam studied 160 land deals made between 2005 and 2015 across Europe, South America, Africa and Asia for the study, published in Nature Communications. Hydrological models used to simulate future cultivation of those deals found close to two-thirds of those deals are unsustainable.
"The idea of this study was to quantify how many of these deals, how much of this land acquisition would cause competition and water grabbing -- and how much is actually beneficial. We found that the majority of those land acquisitions actually cause competition," said Marc Müller, assistant professor in the Department of Civil and Environmental Engineering and Earth Sciences at Notre Dame and co-author of the study. "We looked at the crops being planted and the water needed for those crops, and what we found is that if the acquisitions go as planned, if these crops and the area of irrigated land changes the way investors have said they plan to change it -- there's not enough water for everybody."
More than 220 million acres of land in middle-income and developing countries were purchased through LSLAs to increase production of local staple crops and to produce export-bound crops such as wheat and those that could be utilized for biofuel, such as palm oil and sugar cane.
"You need a lot of water to produce these foods," said Müller. Some of that need is met by rainfall, or green water. When green water isn't enough to meet the needs of the crop, the next step is supplemental irrigation using blue water, or water that can be redirected or taken from one source and used elsewhere. But supplemental irrigation is unsustainable when it depletes blue water resources -- leaving independently owned farmlands and local populations hurting.
"If you have blue water scarcity -- if there is not enough water to irrigate after the land acquisition -- that creates competition with local water users," Müller said. "All the communities that rely on the same water -- now they don't have enough for their own crops."
An outcome those living along the Omo River could very well face.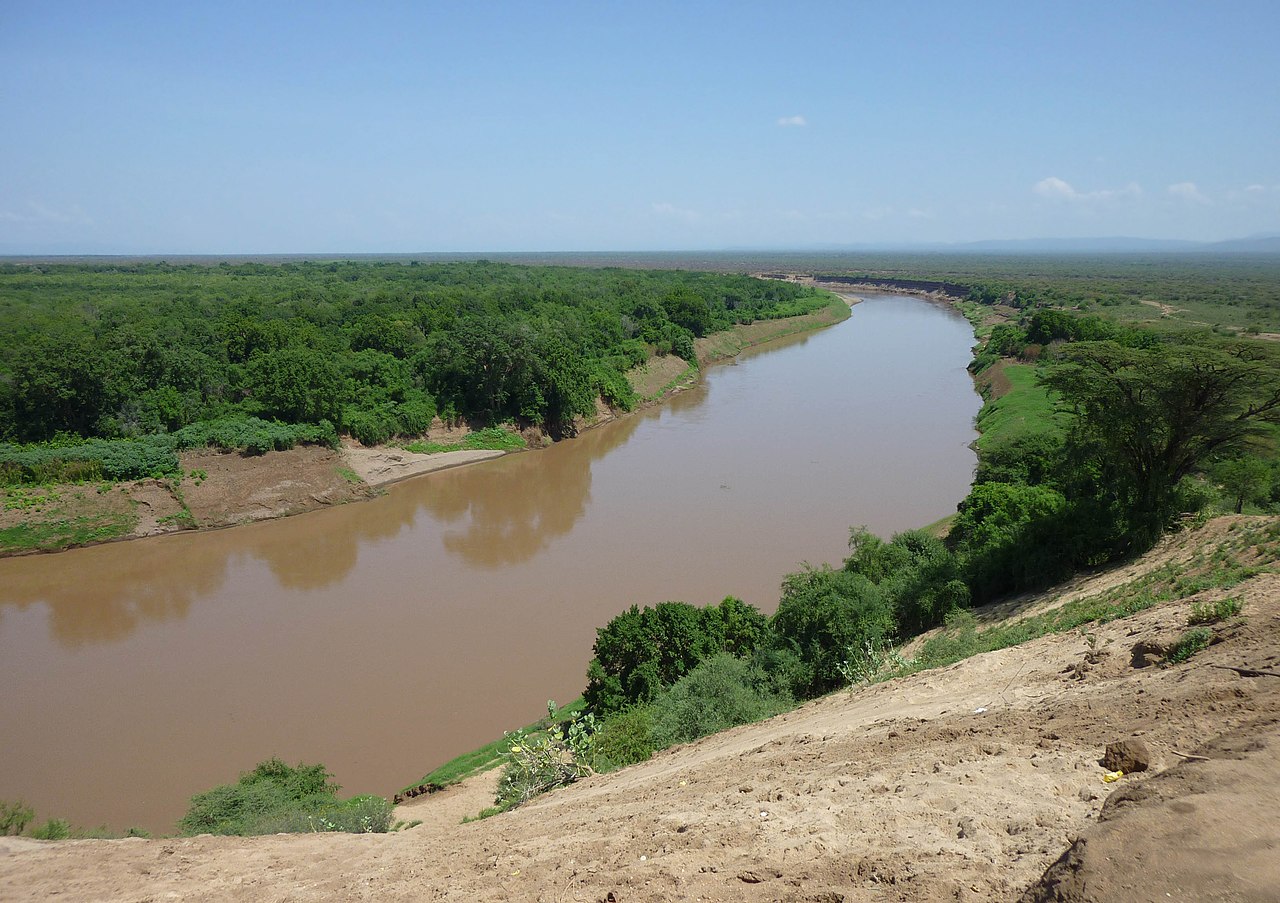 Omo River. Photo: Bernard Gagnon

As part of the study, Müller and his co-authors closely examined development of two land deals, simulating the need for surface water irrigation in Western Ethiopia, and found increases in water scarcity downstream. "That was surprising," Müller said. "If you withdraw the water from the system upstream, it clearly affects how much stream flow is available downstream. All the people along the river that rely on that water -- they will feel it. There will be less water available for use. You can see the broad effects downstream. It goes way further than I actually expected."
The study highlights how the globalization of land and food systems can put additional stress on water resources and limit water access at the local level.
"By increasing how much water is necessary at any given locations, these deals shift the balance and water becomes very limited locally," said Müller. "One of the arguments of this project is, are these agricultural transitions from small-holder, traditional farming to large, mechanized agriculture beneficial? You want to determine when evaluating the impact of an impending deal whether the benefits are going to outweigh the costs."
The research is part of a series of studies the team has done to examine the impact of LSLAs on a broad scale, identifying global patterns and observations. A previous study focused on the impacts on food security.
Müller is an affiliated faculty member of Notre Dame's Environmental Change Initiative. Co-authors of the study include Gopal Penny, then a postdoctoral student at Notre Dame and currently assistant professor at the National University of Singapore; Davide Danilo Chiarelli and Maria Cristina Rulli at the Polytechnic University of Milan; Paolo D'Odorico at the University of California, Berkeley; Nathaniel D. Mueller at Colorado State University; Kyle Frankel Davis at the University of Delaware; and Jampel Dell'Angelo at Vrije University Amsterdam.
The National Science Foundation partially funded the study.
Davide Danilo Chiarelli, Paolo D'Odorico, Marc F. Müller, Nathaniel D. Mueller, Kyle Frankel Davis, Jampel Dell'Angelo, Gopal Penny, Maria Cristina Rulli.
Competition for water induced by transnational land acquisitions for agriculture.
Nature Communications, 2022; 13 (1) DOI:
10.1038/s41467-022-28077-2
Researchers Discover That Anti-Malaria Drugs Can Fight Pulmonary Disease
A research team at Colorado State University has discovered that drugs used to treat malaria are also effective at treating a pulmonary disease similar to tuberculosis.

The study is a significant development in the fight against infections caused by non-tuberculous mycobacteria, or NTM, which are now more common than tuberculosis in the United States and often attack people who have a weakened immune system or preexisting conditions like chronic obstructive pulmonary disease or cystic fibrosis.
"There are currently very few antibiotics available to treat NTM infections, and some patients fail to respond to any treatment," said Professor Mary Jackson of CSU's Department of Microbiology, Immunology and Pathology, one of the lead authors. "The perspective that antimalarial drugs that already have undergone advanced clinical trials may become part of the arsenal of drugs available to fight these infections could have an immediate impact in the clinic."
The research, which was led by Jackson and lead author Juan Manuel Belardinelli, a research scientist in CSU's Department of Microbiology, Immunology and Pathology, targeted an NTM known as Mycobacterium abscessus. Few drugs are effective against this mycobacterium, and the ones that are tend to be toxic and cause bad side effects, Jackson said.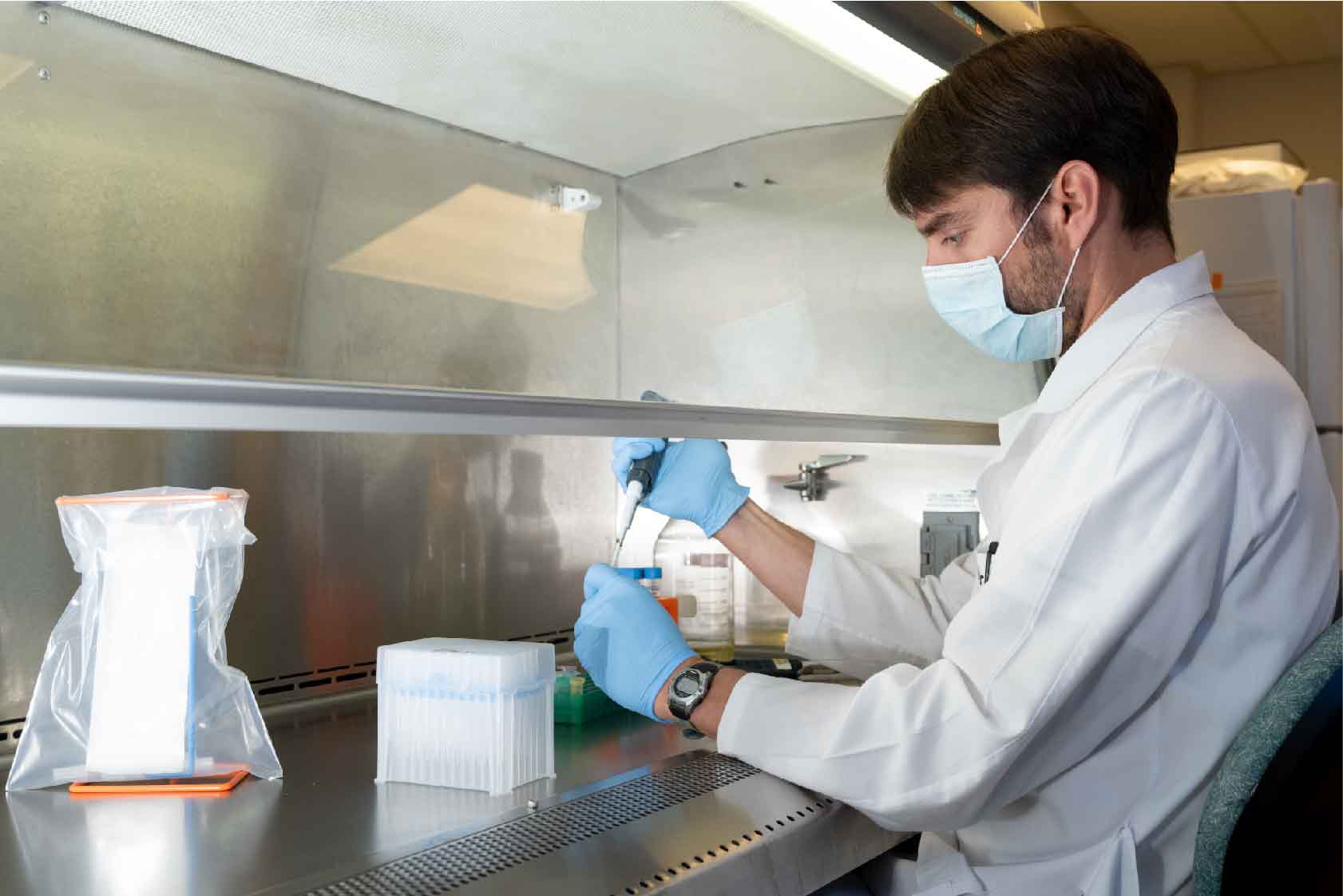 Belardinelli in the laboratory. Photo by John Eisele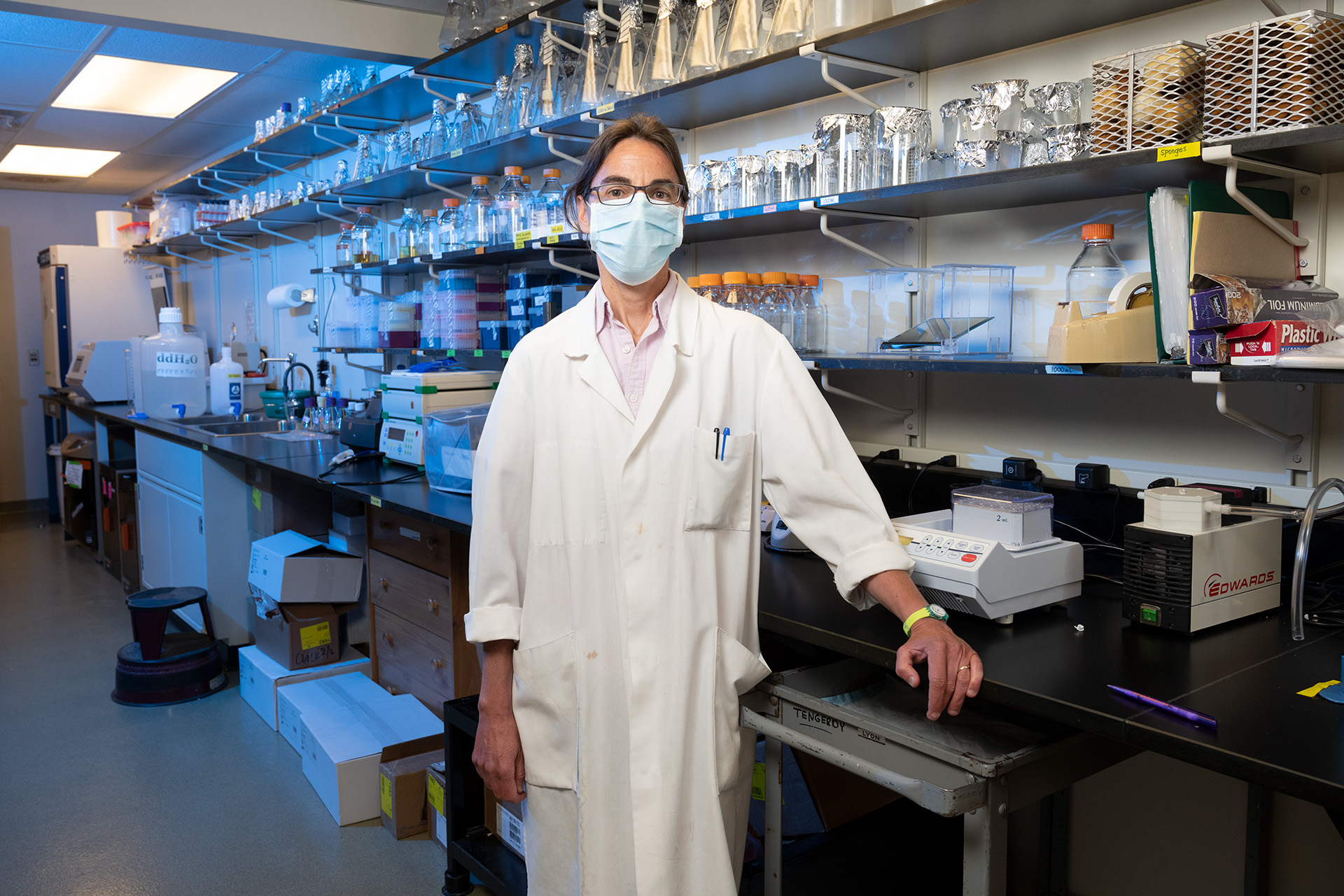 Professor Mary Jackson Photo by John Eisele
Targeting disease's defence mechanism
Jackson and Belardinelli worked with other members of CSU's Mycobacteria Research Laboratories to target one of the key defense mechanisms that this mycobacterium deploys to fight off our immune system and antibiotics.
The researchers believe that the bacterium is capable of sensing and responding to threats in its environment, such as lowered oxygen levels, oxidative stress and acidic pH, which are our body's natural ways of fighting disease. It does so by activating, among other things, a regulator known as DosRS which controls many essential functions in the bacterium such as its respiration, ability to form biofilms and ability to enter a dormant state when the conditions are not favourable to bacterial multiplication.
They found that in mice, two existing antimalarial drugs were able to prevent DosRS from responding to stresses, meaning that the bacterium struggled to fight off antibiotics and the immune system's natural disease response.
"It blocked the regulator and kept it from doing its job," Jackson explained. "One of the things the treatment did, in particular, was to lower the bacterium's ability to form biofilms, thereby reducing its ability to resist killing by antibiotics."
The treatment alone was just as effective at dropping bacterial loads in the lungs as the combination of antibiotics currently used to treat the disease.
The lead authors are now working with doctors at National Jewish Health to administer the drug that proved most effective -- OZ439 -- to humans, particularly those with cystic fibrosis.
"Treatment of M. abscessus is especially challenging because a minimum of three to four antibiotics are needed in combination, and there are few available options," said Dr. Jerry Nick, a pulmonologist at National Jewish Health.
"The repurposing of antibiotics developed for other infections for use in the treatment of M. abscessus has proven to be the most successful route to increasing available therapies for this serious disease. This report is especially exciting because these compounds were both effective against the infection and also increased the effectiveness of other antibiotics. The repurposing strategy reduces the time needed to test these compounds in clinical trials, as often there is a proven track record of safety and clinical experience."
Juan Manuel Belardinelli, Deepshikha Verma, Wei Li, Charlotte Avanzi, Crystal J. Wiersma, John T. Williams, Benjamin K. Johnson, Matthew Zimmerman, Nicholas Whittel, Bhanupriya Angala, Han Wang, Victoria Jones, Véronique Dartois, Vinicius C. N. de Moura, Mercedes Gonzalez-Juarrero, Camron Pearce, Alan R. Schenkel, Kenneth C. Malcolm, Jerry A. Nick, Susan A. Charman, Timothy N. C. Wells, Brendan K. Podell, Jonathan L. Vennerstrom, Diane J. Ordway, Robert B. Abramovitch, Mary Jackson.
Therapeutic efficacy of antimalarial drugs targeting DosRS signaling in Mycobacterium abscessus.
Science Translational Medicine, 2022; 14 (633) DOI:
10.1126/scitranslmed.abj3860
New Enzyme Discovery Is Another Leap Towards Beating Plastic Waste
Scientists who helped to pioneer the use of enzymes to eat plastic have taken an important next step in developing nature-based solutions to the global plastics crisis.

They have characterised an enzyme that has the remarkable capacity to help break down terephthalate (TPA), one of the chemical building blocks of polyethylene terephthalate (PET) plastic, which is used to make single-use drinks bottles, clothing and carpets.
The research, which is published in The Proceedings of the National Academy of Sciences (PNAS), was co-led by Professor Jen DuBois, Montana State University, and Professor John McGeehan from the University of Portsmouth, who in 2018 led the international team that engineered a natural enzyme that could break down PET plastic. The enzymes (PETase and MHETase) break the PET polymer into the chemical building blocks ethylene glycol (EG) and TPA. This new research describes the next steps, specifically for managing TPA.
Professor DuBois said: "While EG is a chemical with many uses -- it's part of the antifreeze you put into your car, for example -- TPA does not have many uses outside of PET, nor is it something that most bacteria can even digest. However, the Portsmouth team revealed that an enzyme from PET-consuming bacteria recognises TPA like a hand in a glove. Our group at MSU then demonstrated that this enzyme, called TPADO, breaks down TPA and pretty much only TPA, with amazing efficiency."
With more than 400 million tons of plastic waste produced each year, the overwhelming majority of which ends up in landfills, it is hoped this work will open the door to improve bacterial enzymes, such as TPADO. This will help tackle the challenge of plastic pollution and develop biological systems that can convert waste plastic into valuable products.
Professor McGeehan, who is the Director of the University's Centre for Enzyme Innovation, said: "The last few years have seen incredible advances in the engineering of enzymes to break down PET plastic into its building blocks. This work goes a stage further and looks at the first enzyme in a cascade that can deconstruct those building blocks into simpler molecules. These can then be utilised by bacteria to generate sustainable chemicals and materials, essential making valuable products out of plastic waste.
"Using powerful X-ray at the Diamond Light Source, we were able to generate a detailed 3D structure of the TPADO enzyme, revealing how it performs this crucial reaction. This provides researchers with a blueprint for engineering faster and more efficient versions of this complex enzyme."
The study was undertaken as part of the BOTTLE Consortium, an international collaboration between the US and UK, bringing together researchers from across a wide range of scientific areas to tackle plastic recycling and upcycling.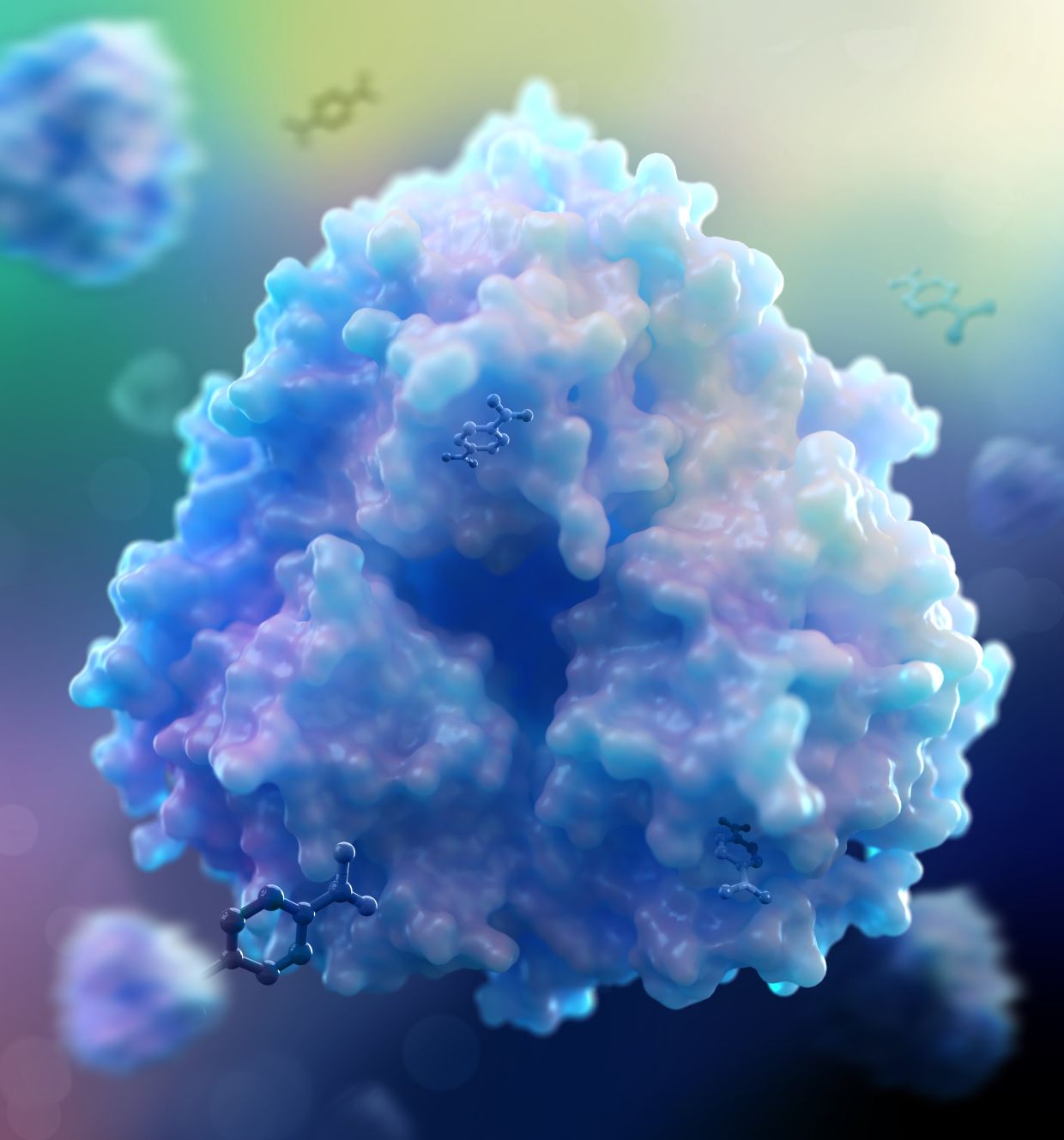 The TPADO enzyme. Credit: Rita Clare, Montana State University.

William M. Kincannon, Michael Zahn, Rita Clare, Jessica Lusty Beech, Ari Romberg, James Larson, Brian Bothner, Gregg T. Beckham, John E. McGeehan, Jennifer L. DuBois.
Biochemical and structural characterization of an aromatic ring–hydroxylating dioxygenase for terephthalic acid catabolism.
Proceedings of the National Academy of Sciences, 2022; 119 (13) DOI:
10.1073/pnas.2121426119
Disclaimer: These articles are not intended to provide medical advice, diagnosis or treatment. Views expressed here do not necessarily reflect those of Pittwater Online News or its staff.