Inbox and Environment News: Issue 456
June 28 - July 4, 2020: Issue 456
Pittwater Environment Notes This Week
Winter wattle species have gone from buds to blooming
Fog has blanketed some suburbs early in the morning
A flock of Black Cockatoos have been spotted over Deep Creek winging their way towards Terrey Hills
A pair of foxes have been spotted by residents at Ingleside, near Lane Cove Road
Numerous whales have been seen heading north - further offshore during end of week rise in swell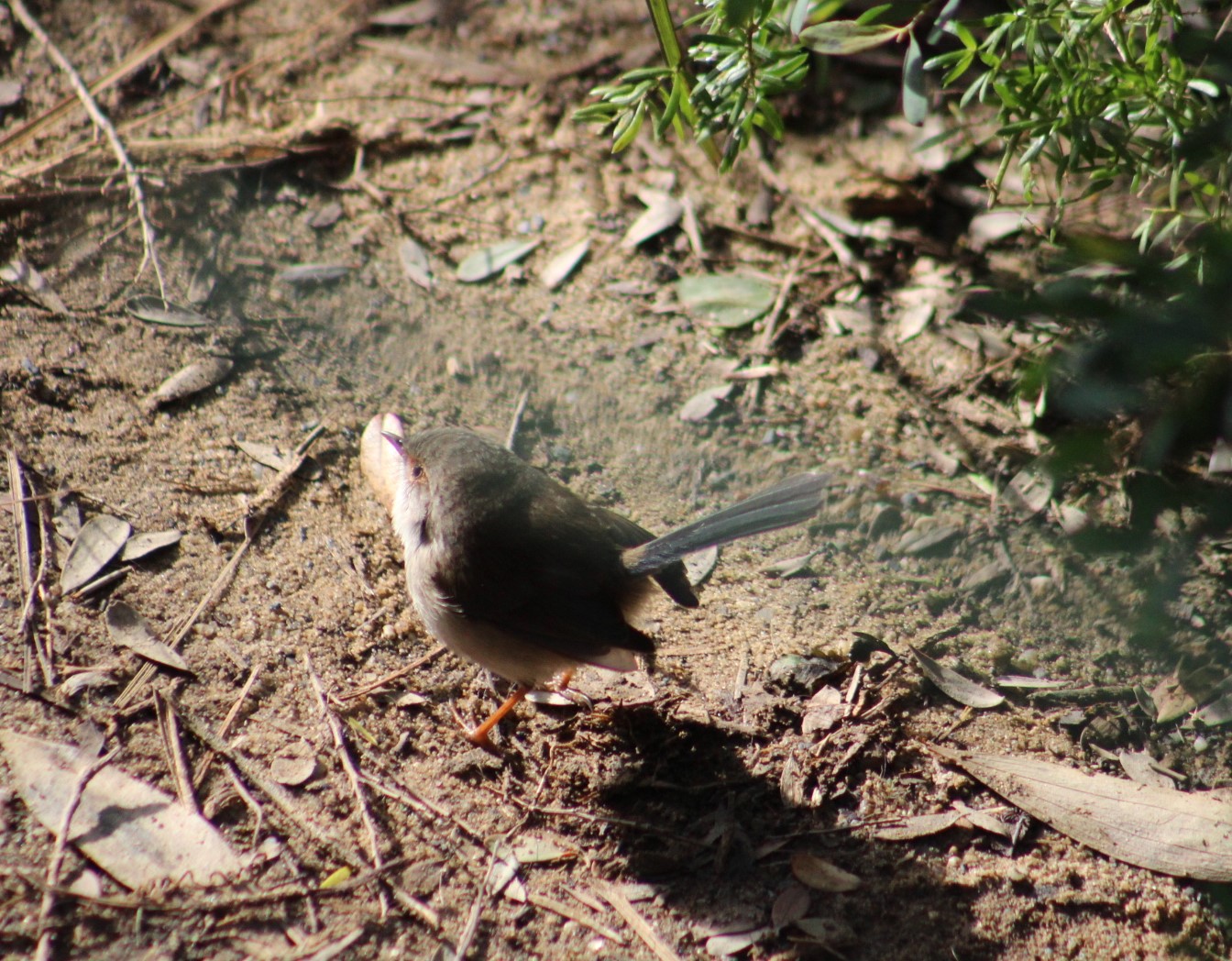 Superb Fairywren - female, photographed at North Bilgola Lookout, Saturday June 27, 2020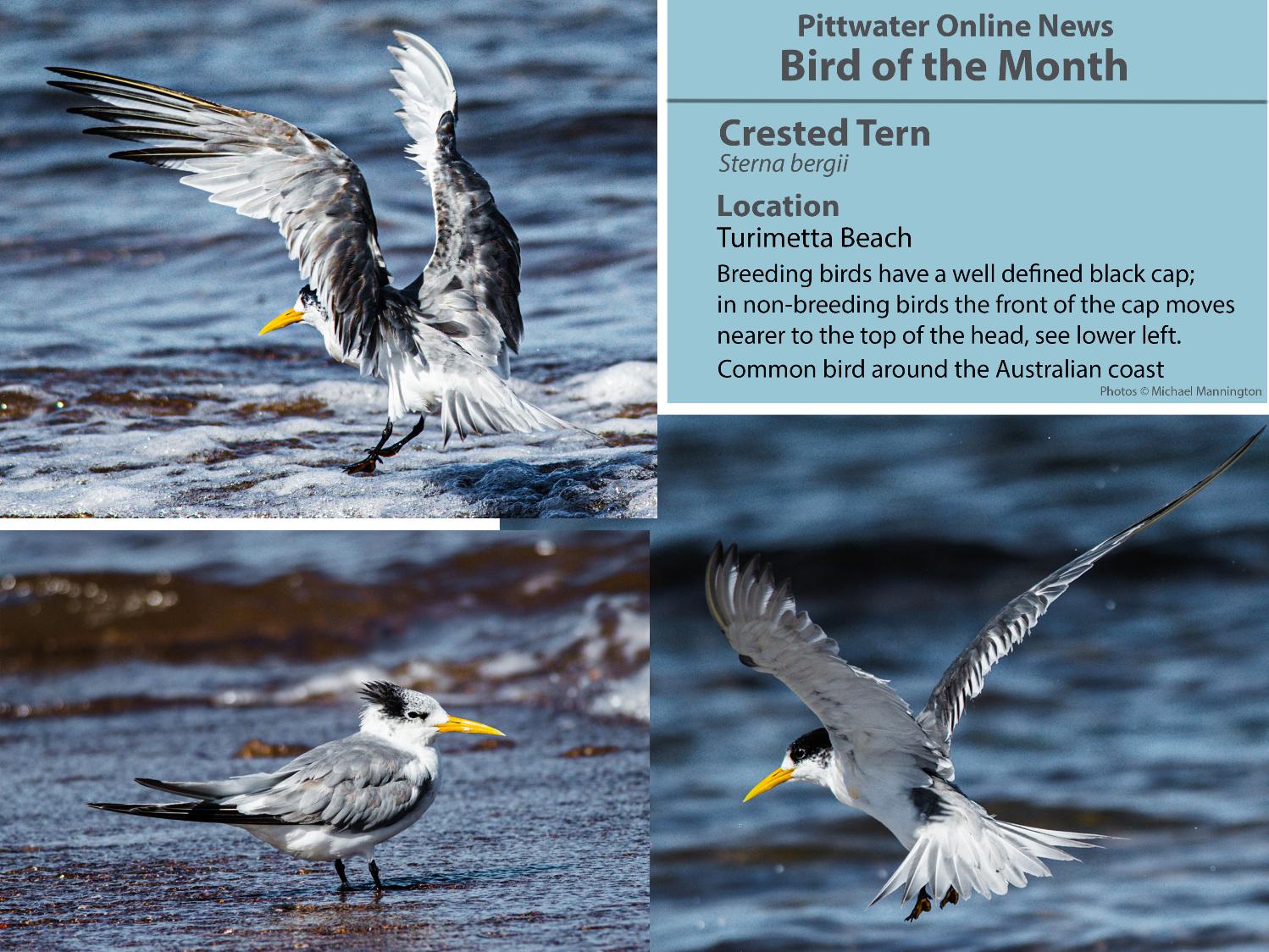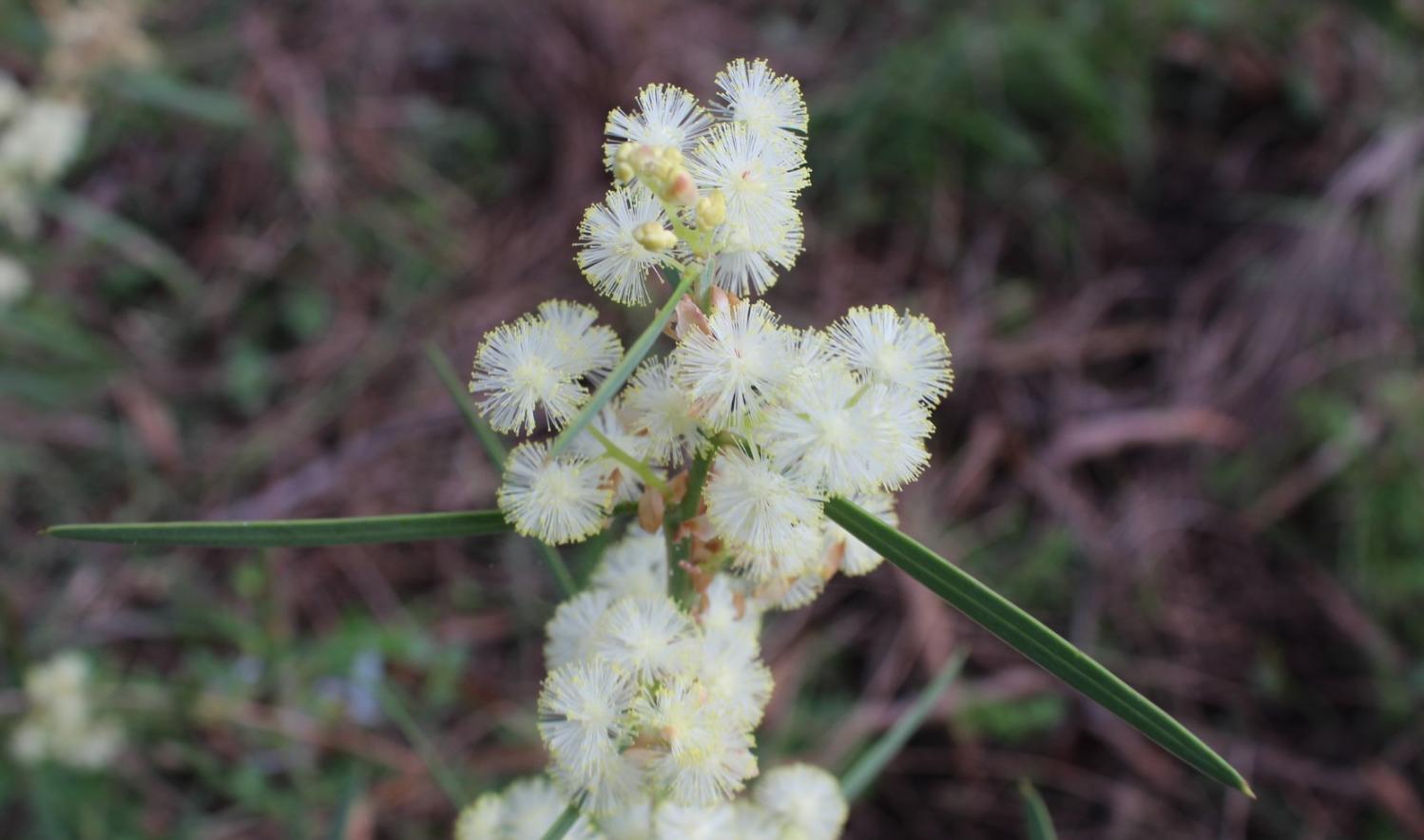 Profile Of The Week Feature For Issue 456: Bushcare Is Back !
Council announced a return for Bushcare Groups last week.
''While there has been a recent hiatus from Bushcare activities due to Covid -19, our friendly volunteers returned this week, with additional safety protocols in place.'' Council stated on June 18

''Becoming a Bushcare volunteer is easy and no experience is necessary - all you need is enthusiasm.

The Northern Beaches has close to 60 Bushcare sites, so there is sure to be a site near you.

Bushcare groups usually meet monthly for 2 to 3 hours to work in their local bushland reserves. Most groups meet on weekends, however there are also groups that meet throughout the week.

Tools are provided or you can bring your own, and one of our experienced supervisors will provide new volunteers the necessary training and guidance in bush regeneration techniques and plant identification.''
Pittwater Online News is so excited this Issue's Profile of the Week provides an overview of how you can get involved, from Manly to Palm Beach.
There are hundreds of volunteers who work at these different sites throughout the Northern Beaches. Most Bushcare groups work at set times through the year, for two or three hours each month.
No experience is needed. Council have activities to suit all levels of participation and all ages, as well as the community nursery program that enlists the help of dedicated volunteers who propagate thousands of indigenous plants (including rare species) each year. These plants can then be used by Bushcare volunteers or by council as part of the ongoing works program.
Tools, training and guidance in bush regeneration techniques are provided.
So if you're huddled at home, so cold you're convinced it's about to snow - the remedy may be to get out and get busy and invest a few hours of your time in a place worth preserving and maintaining - out with the introduced weeds, in with the plants that actually belong there - see your investment in your community grow - literally!
For more information on becoming a Bushcare volunteer, should you wish to skip this week's Profile overview of how you can get involved and where the sites are, head straight to Council's Bushcare webpage and delve deeper - get those green thumbs covered in dirt and feel great while doing so!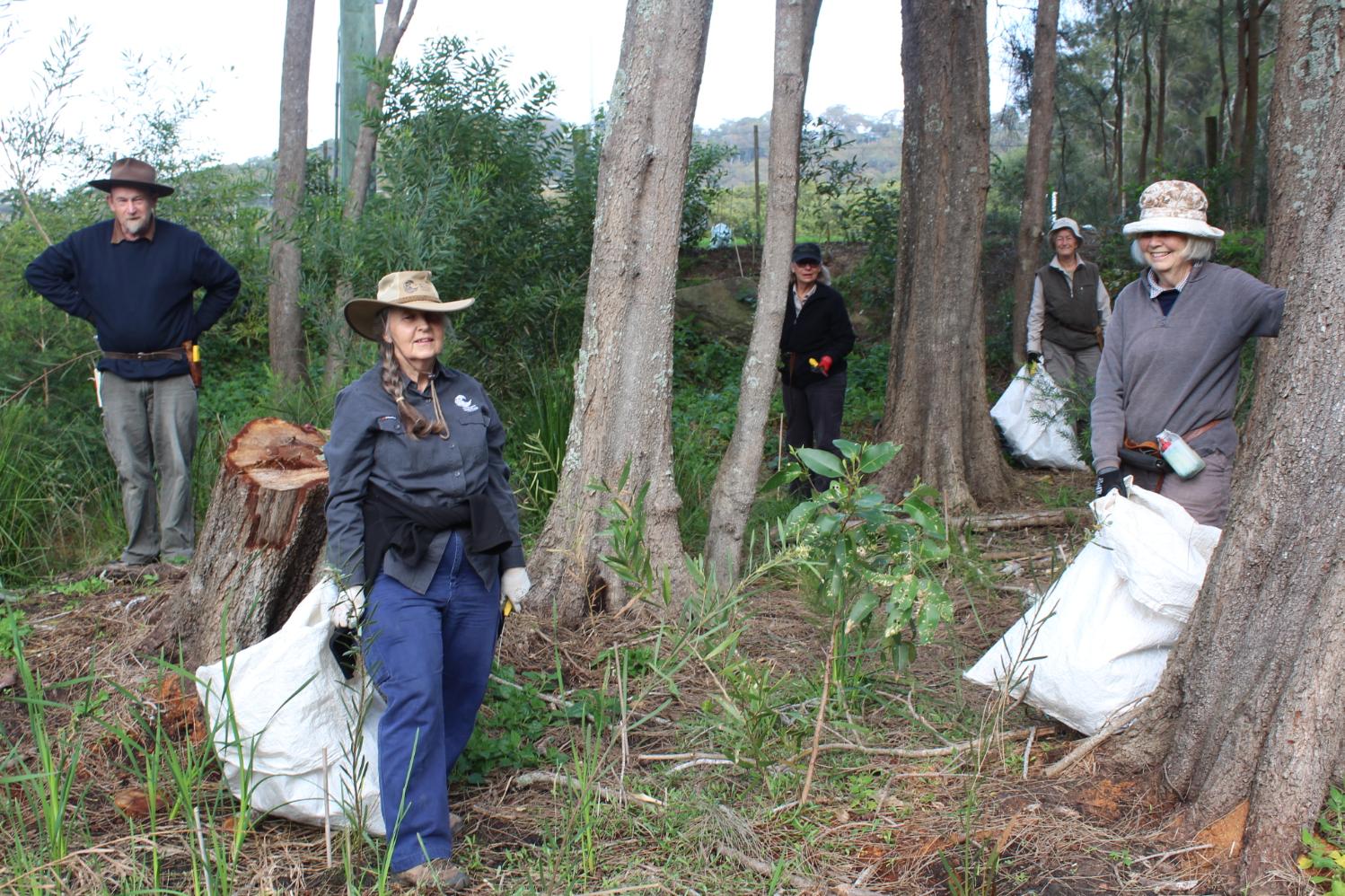 Careel Creek and Careel Bay vines out bushcare group yesterday, June 27, 2020 enjoying their first session back.
There are no more than 9 volunteers and 1 supervisor on site at present - please email/phone supervisor/coordinator with your intention to attend the Bushcare session to allow for final numbers before the commencement of the session.
Volunteers will need to maintain social distancing rules and remain 1.5 metres from each other at all times.
No sharing of tools whilst on site.
All tools to be sprayed with a sanitiser provided by Council before work commences and after being returned top the kit if Council owned.
NB: Each site's supervisor/manager will go through the list of Protocols with each group.
Ku-Ring-Gai Chase National Park Precinct Closures Update
Many COVID-19 restrictions have now been lifted from visitor precincts and facilities In Ku-ring-gai Chase National Park. However, several tracks and trails will remain closed while upgrades and remediation works are completed. These closures include:
Bobbin Head playground
Warrimoo walking track - public access may be restricted on Wednesday 17 and Thursday 18 June.
The Basin trail
The Basin campground and picnic area
Mackerel service trail
Salvation Loop and Wallaroo trails
Berowra track, between Apple Tree Bay and the intersection of Mount Ku-ring-gai track, has now reopened. However if you plan to visit, walk with caution as some sections of the track remain uneven.
Closed areas: The Basin campground, Basin trail and Mackerel service trail closed
The following areas will be closed from Monday 1 June until Monday 3 August 2020 while upgrade works and maintenance are underway:
The Basin trail
The Basin campground and picnic area
Mackerel service trail
No public access is permitted. There will be no access to The Basin Aboriginal Engraving Site, Mackerel Beach to The Basin trail, West Head Road or The Basin campground.
For further information call 02 9451 3479 or 02 9472 8949.
Closed areas: Salvation Loop and Wallaroo Trails closed for maintenance.
The Salvation Loop Trail and Wallaroo Trail at West Head will be closed from 2 June 2020 until early July 2020 for maintenance. Machinery will be on the trails so no public access is permitted for safety reasons.
For further information contact; (02) 9451 3479 or (02) 9472 8949
Please remember to practice appropriate social distancing requirements and good hygiene. From Saturday 13 June, the maximum group size for an outdoor gathering will be increasing from 10 to 20 people. Groups are still expected to maintain social distancing. If you arrive at a national park or other public space and it is too crowded to practice social distancing, it is your responsibility to leave the area. Do not wait to be instructed by NPWS staff or police.
The closure of toilets and other facilities will be decided on a case-by-case basis. Necessary site assessments will take place to consider the management of health and safety risk to visitors and staff, and available resourcing to maintain facilities. Access to sanitation products and running water cannot be guaranteed. We recommend bringing hand soap, hand wipes and toilet paper with you to maintain good hygiene as advised by the NSW Government.
If you're visiting the park, please bring a card to pay vehicle entry fees.
For more information about closures, call the NPWS Contact Centre on 1300 072 757, the NPWS North Western Sydney area office on 02 8448 0400 or the NPWS Sydney North area office on 02 9451 3479.
Penalties apply for non-compliance.
National Parks And Wildlife Service On A Mission To Recruit 125 New Staff
June 22, 2020
The NSW National Parks and Wildlife Service (NPWS) is hiring 125 new staff across NSW. These staff will play a vital role in managing a world class network of 870 national parks including through effective fire management and feral animal control.
Atticus Fleming, Deputy Secretary of NPWS said the focus of this recruitment drive is to enable an increase in hazard reduction activity in national parks and to ensure more NPWS firefighters are in place before the 2020–21 bushfire season.
"Field officers are at the frontline protecting our national parks and threatened wildlife – fighting fires is a key priority, as well as delivering feral animal control and maintaining walking tracks and other infrastructure and supporting threatened species conservation projects," said Mr Fleming.
"We are on the hunt for problem solvers who have a passion for the Australian bush, who can use initiative and think on their feet and who will bring a good practical approach to their work," Mr Fleming said.
"The work is varied and will be well supported with training opportunities. Importantly, this is a chance to make a difference as one of the team protecting 7.2 million hectares of national parks, from the islands of Sydney Harbour, to the desert country in the north west, the forests along the Great Dividing Range and the alpine country in the Snowy Mountains" he said.
"This is the opportunity of a lifetime, and NPWS is an equal opportunity employer, so I encourage everyone to apply," he said.
Applications are invited from people of all genders and many of the roles are targeted for employment of Aboriginal people.
"As one of the State's 4 frontline firefighting agencies, NPWS works closely with other agencies to manage fire both inside and outside national parks," he said.
This recruitment is supported by $22.9 million in funding committed by the NSW Government as an interim budget boost ahead of the next bushfire season. This funding will also be used for an additional helicopter to ensure rapid response teams are well placed to protect people, property and the environment. Further information is available online.
Recruitment is open until Monday 6 July 2020. Further information about the roles is available at I work for NSW, where applications may be submitted.
Endangered Kosciuszko Mouse Survives Fires
June 20, 2020
The critically endangered Smoky mouse has survived the massive Dunns Road fire early this year. Environment Minister Matt Kean said 58 motion-sensing cameras set up in burnt, semi burnt and unburnt areas of Kosciuszko National Park recorded more than 40,000 images including Smoky mouse survivors in just five weeks.
Threatened species experts analysing the images spotted Smoky mice at seven burnt sites. They also saw the threatened eastern pygmy-possum at three of the burnt sites.
"We are relieved and delighted by this news as we were fearing the worst for this tiny, 50g native and resilient rodent given the severity of the fire, as more than 90 per cent of their habitat was burnt," Mr Kean said.
"After such a confronting and challenging start to the year, it was a very happy moment to know a native animal already threatened with extinction has survived."
Over the next 12 months, the Saving our Species (SoS) program will survey more areas of Kosciuszko National Park to get a better understanding of the size and location of the Smoky mouse population.
This work is supported by the recently announced Federal Government funding for post-fire wildlife recovery.
"Population numbers in the wild are quite low for this native mouse and there are now only two sites in New South Wales where Smoky mice are known to occur – the Nullica area on the Far South Coast and in Kosciuszko National Park," said Dr Linda Broome, Threatened Species Officer, Department of Planning, Industry and the Environment.
"To help bolster its population, the SoS program also established Australia's only captive breeding program for the Smoky mouse in 2016 with 47 mice bred to maturity so far.
"Future plans are to re-introduce the mice back to the wild to boost the Nullica population which has been dwindling because of predation by feral cats.
"Breeding happens in spring with one or two litters producing up to four young, so we are hoping to have more good news for this unique little mouse," said Dr Broome.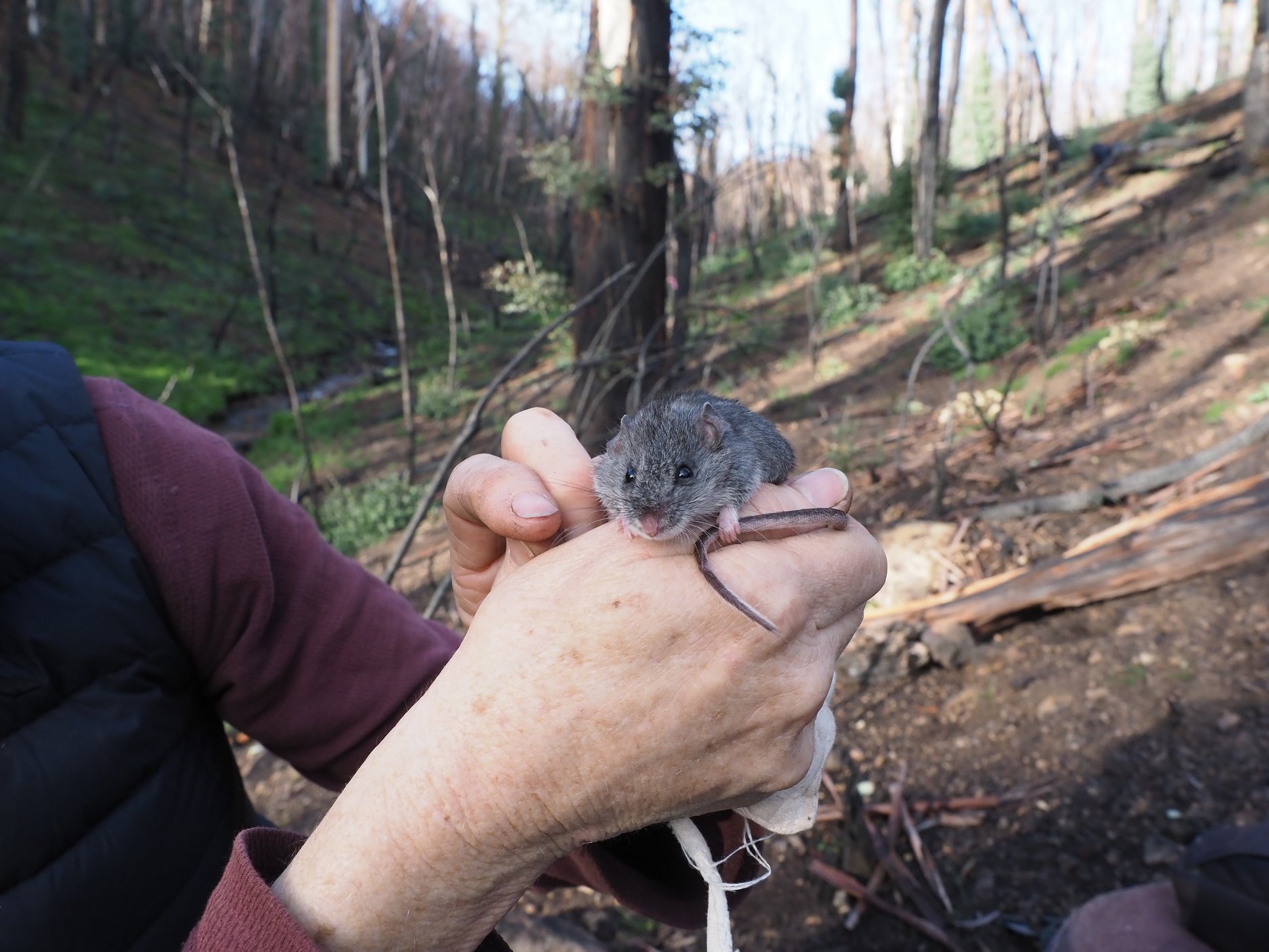 Smoky mouse (Pseudomys fumeus) - NSW Department of Planning, Industry and Environment photo

COVID Conservation Help Save Threatened Species From The Comfort Of Your Couch
The NSW Government is calling on the community to become "COVID-19 conservationists" and help spot koalas, malleefowl and mountain pygmy-possums from the comfort and safety of their own homes.
Environment Minister Matt Kean said with many of us looking for something meaningful to do during social distancing, there is no better time to jump on the DigiVol website to help monitor some of our most threatened species.
"National Parks and Wildlife Service set up more than 75 motion-triggered cameras in bush and scrub-land across the State to capture thousands of photos every week and give us insight into the secret lives of native animals and other species," Mr Kean said.
"The images are fascinating but with tens of thousands of photographs in the database, we're relying on citizen science volunteers to help us sort through them.
"It's like 'Where's Wally?' for native animal conservation and believe me – there are some pretty amazing things to be seen.
"You might catch a koala enjoying happy hour in Gunnedah, mountain pygmy possums gathering for some tucker in Kosciusko National Park or even a malleefowl busily moving tonnes of sand to build a 1-metre-high nest mound in western NSW.
"The images are important in helping us learn more about threatened species and their behaviours to shape the conservation work we are doing to save them."
"By jumping on the DigiVol website, you can stay home and stay safe, while also directly contributing to the conservation of unique and rare animals in NSW," Mr Kean said.
For more information and to get involved in the project, visit: DigiVol.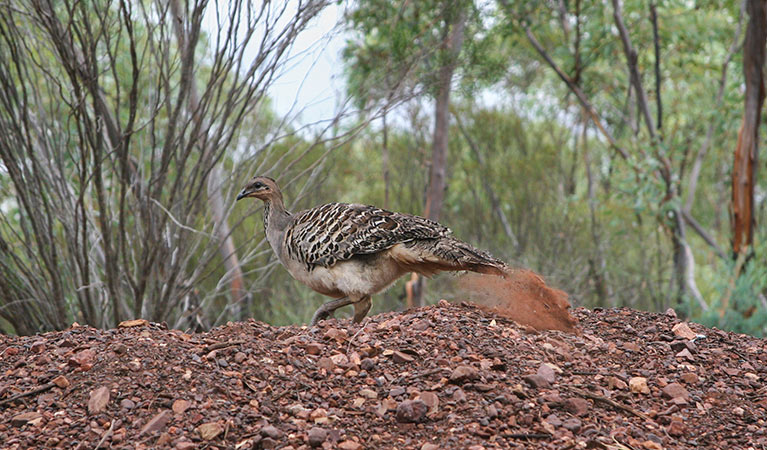 Malleefowl (Leipoa ocellata) Photo: Marc Irvin

Sweet Release - Endangered Regent Honeyeaters Soar
June 22, 2020
The population of one of Australia's most endangered species will be bolstered, with 20 conservation-bred regent honeyeaters released into the wild.
Environment Minister Matt Kean said this was the largest release of conservation-bred regent honeyeaters ever undertaken in NSW as part of an Australia-wide recovery effort.
"Regent honeyeater numbers are at critical levels with only about 350 birds remaining," Mr Kean said.
"The birds were released onto private property in the Lower Hunter, where it's hoped they will mix with the wild population and breed.
"The fires over summer have further impacted the breeding and foraging habitat of regent honeyeaters, making this release and ongoing conservation breeding even more important."
"This project aims to bolster the wild population with conservation bred birds until it becomes self-sustaining," Mr Kean said.
The 20 birds were raised at specialised facilities at Taronga Zoo in Sydney where they have been successfully breeding the species for 20 years. The facilities have recently expanded to include purpose-built aviaries at Western Plains Zoo.
Beloved by bird watchers, regent honeyeaters are medium sized black and yellow birds that feed on nectar from eucalypts and mistletoe.
Once widespread across south-eastern Australia, they now exist in small numbers across limited sites from north-eastern Victoria to south-eastern Queensland.
The NSW regent honeyeater conservation breeding and release project is led by the NSW Department of Planning, Industry and Environment in partnership with BirdLife Australia, Taronga Zoo, the NSW Environmental Trust, Saving our Species, Hunter Local Land Services and Biodiversity Conservation Trust.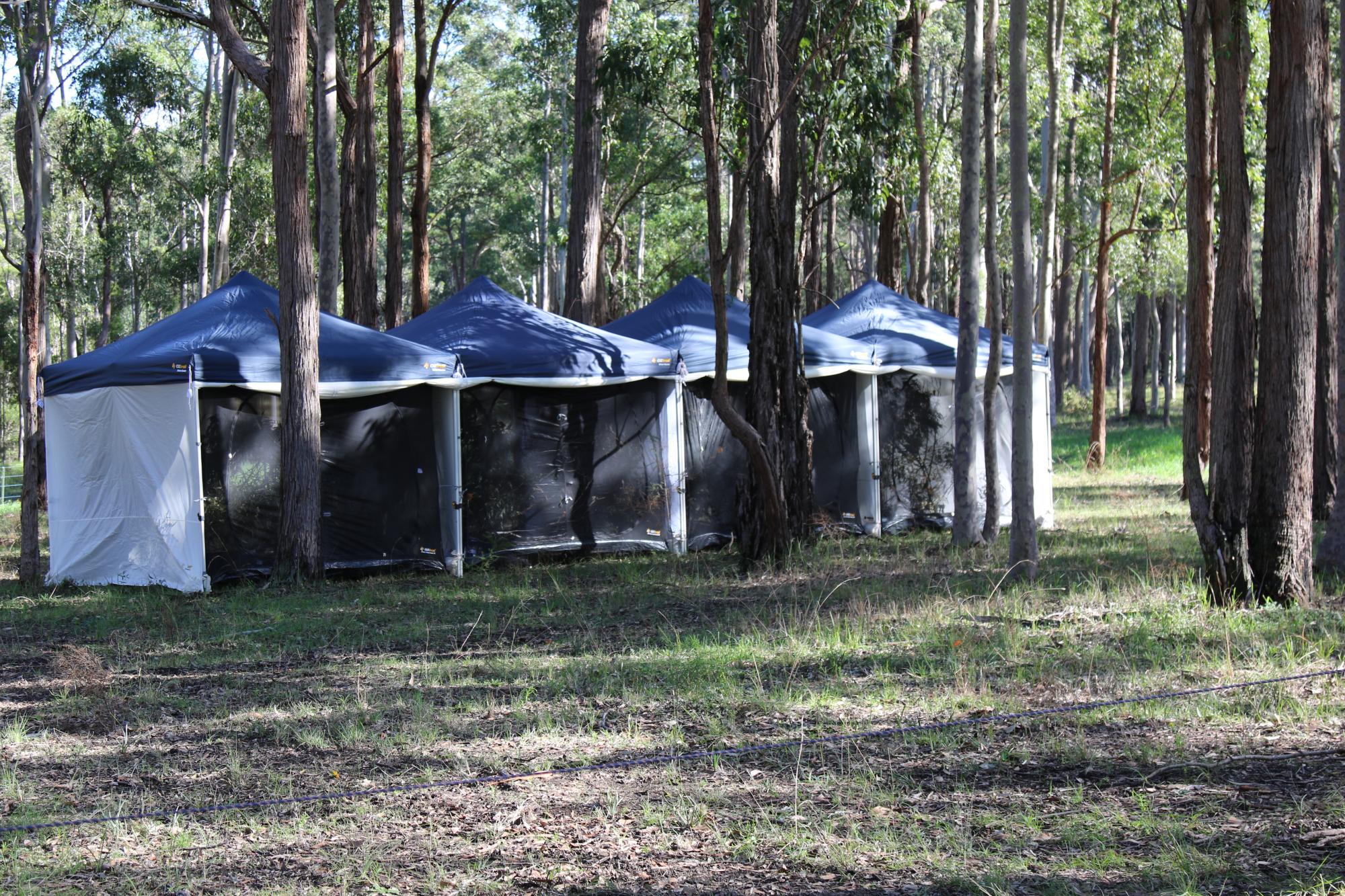 Release tents. Photo: Chris Dawes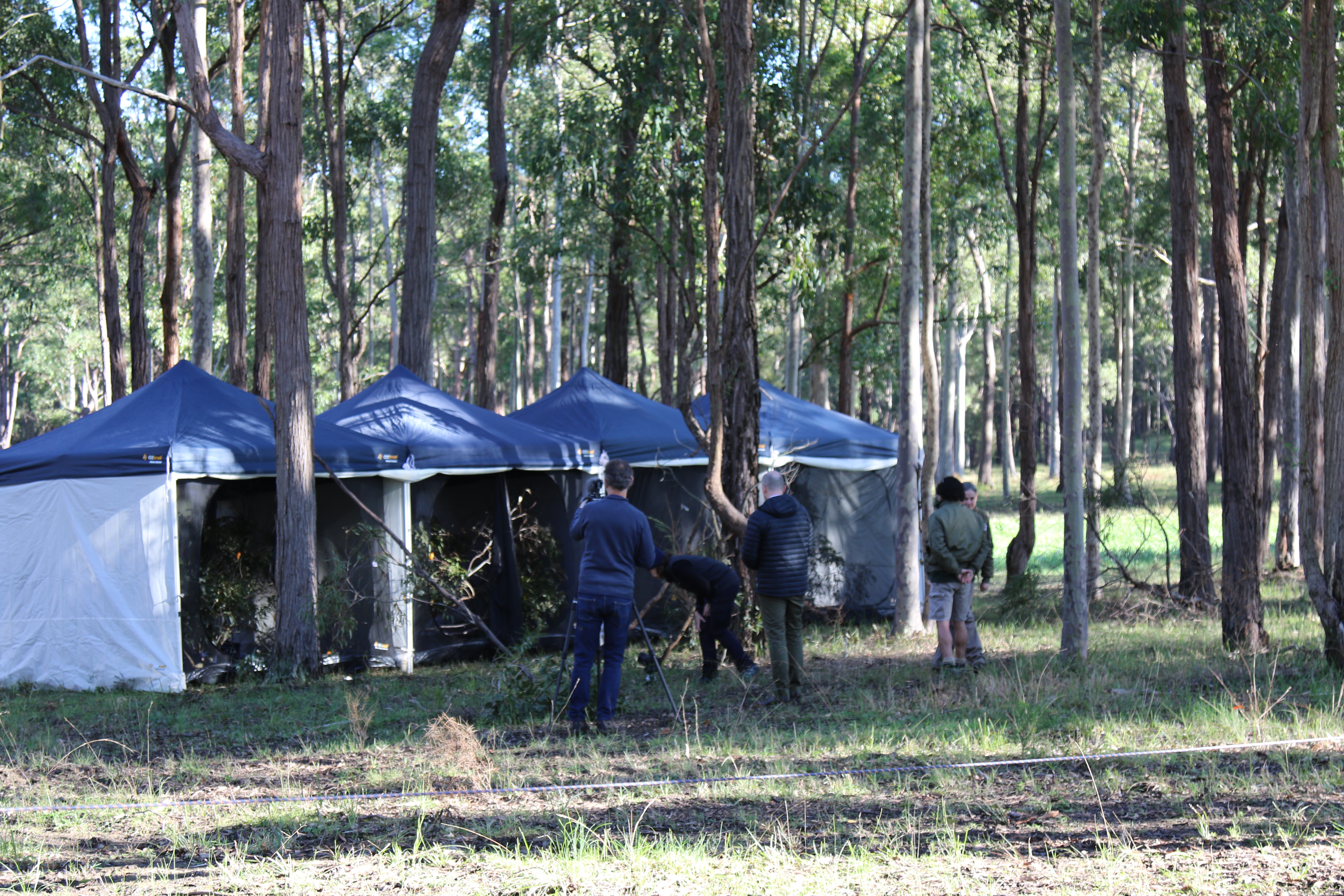 NSW Environment Minister Matt Kean was part of the release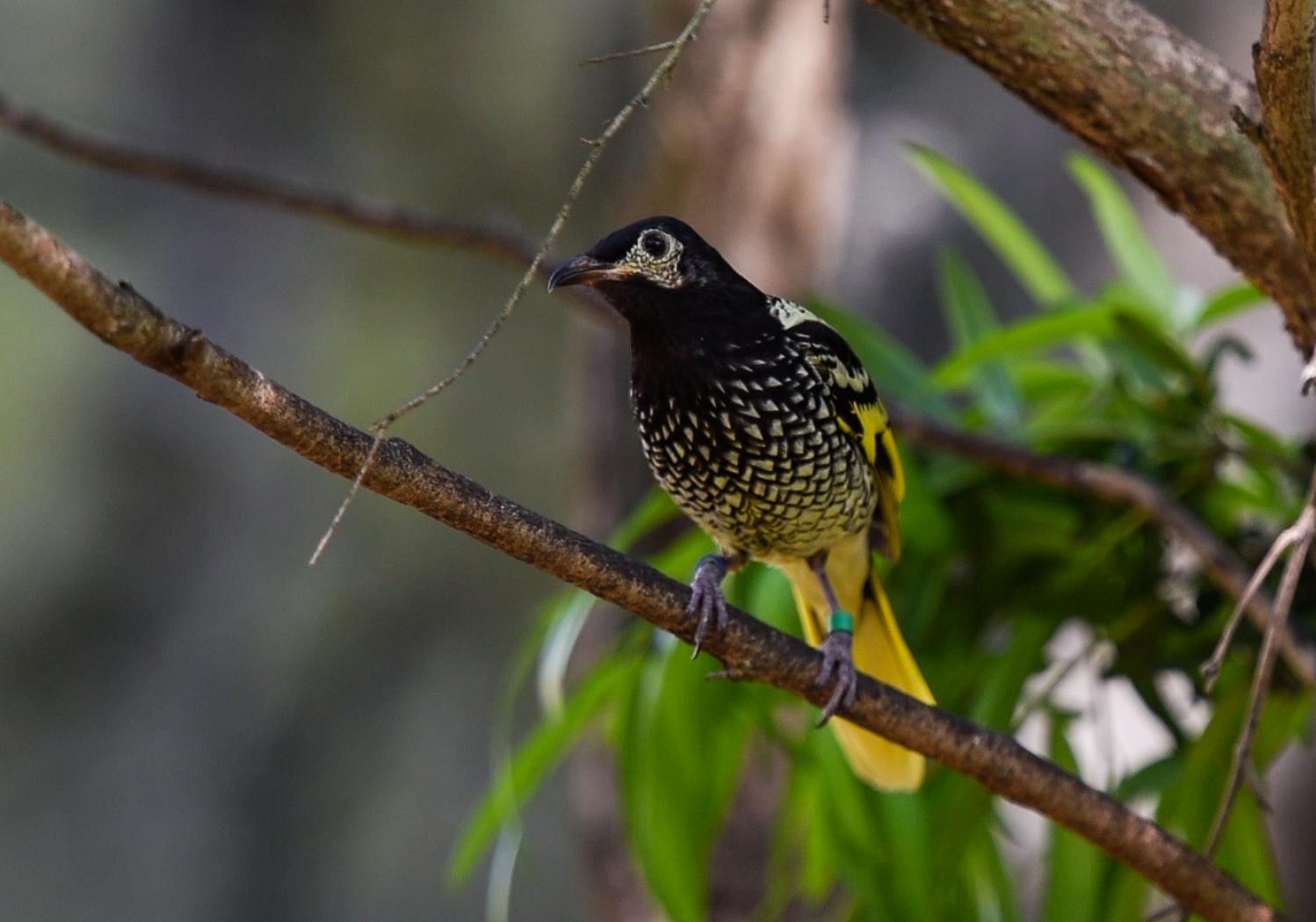 Regent honeyeater; one of the birds released
- photo by S Cohen
NSW's Renewable Energy Zone Sparking Investment Boom
June 23, 2020
The Central-West of NSW is set for a jobs and investment bonanza, following massive interest in the State's first Renewable Energy Zone (REZ) and a further $31.6 million of funding from the NSW Government.
Deputy Premier John Barilaro said the NSW Government had received 113 registrations of interest, totalling 27 gigawatts and valued at $38 billion, looking to connect to the 3 gigawatt REZ in the Central West and Orana regions of NSW.
"With our local communities doing it tough from drought and now the COVID-19 pandemic, this phenomenal response shows the massive opportunity REZs can create with jobs, investment and new revenue streams for regional NSW.
"The Central-West Orana REZ is expected to generate $4.4 billion in investment, create 450 construction jobs, help put downward pressure on electricity prices and allow landowners to diversify their incomes by hosting renewable energy infrastructure.
"By coordinating development in a strategic way, REZs also help us get the land use planning right, and renewables built in places that work for the community, not just developers."
Energy Minister Matt Kean said the NSW Government had committed a further $31.6 million to the Central-West Orana REZ, bringing the total budget to over $40 million.
"With this funding locked in, we can bring the Central-West Orana REZ from a vision to a reality.
"The Central-West Orana REZ, the first of the State's three Renewable Energy Zones, will be the modern-day equivalent of a traditional power station, capable of powering 1.3 million homes.
"I want NSW households and businesses to have some of the cheapest and cleanest electricity in the world and this REZ will bring in the low-cost solar and wind to do that.
"The Energy Corporation of NSW will oversee the development of the REZ, and this new funding will enable it to coordinate the technical design and planning processes, lead community engagement and oversee the local benefit sharing process," Mr Kean said.
Member for Dubbo Dugald Saunders said the Central-West Orana REZ is a win for the region's landowners, workers and businesses.
"The Central-West Orana region has huge potential to benefit from renewables jobs and investment.
"My focus is on making sure they are built in the right locations, have strong local support and deliver long term benefits for our community," Mr Saunders said.
REZs involve making strategic transmission upgrades to bring multiple new generators online in areas with strong renewables resources and community support.
Further information on the NSW Renewable Energy Zones is available at Renewable Energy Zones
Largest Ever Purchase For National Park Estate
June 27, 2020
The 153,415 hectare Narriearra Station in far north west NSW is the largest purchase of private land for national parks in the State's history.
Environment Minister Matt Kean says the purchase will help protect threatened species, important habitat and wetlands.
"Narriearra Station stretches across the outback Channel Country and includes part of the Bulloo River floodplain, ephemeral wetlands and landscapes currently not found anywhere in NSW national parks," Mr Kean said.
"Narriearra is an important refuge for threatened wildlife, with more than 25 threatened animal species, including nearly 90 per cent of NSW's critical habitat and breeding areas for the nationally endangered Grey Grasswren."
Mr Kean said the acquisition secures a key section of a nationally important wetland – the Caryapundy Swamp – which can host tens of thousands of waterbirds including pelicans, straw-necked ibis, egrets and whiskered terns during inland flood events.
"Narriearra along with the nearby Sturt National Park, will create a vast near-contiguous conservation area of almost half a million hectares, or twice the size of the ACT.
"Adjoining the Pindera Downs Aboriginal Area, Narriearra contains many significant and valuable stone artefacts, tools and stone arrangements.
"The property is also linked to the ill-fated Burke and Wills expedition, with two expedition campsites on the property.
"In August last year I stated my goal to add 200,000 hectares of land to the national parks estate. I am ecstatic that, on top of 64,860 hectares already reserved, this purchase puts us on track to exceed that."
The Minister has invited the Tibooburra Local Aboriginal Land Council to suggest a name for the new national park.
General description
Narriearra is in the far north west corner of NSW, just east of Tibooburra, within the Channel Country Bioregion. The property's northern boundary follows the NSW/Qld state border along the dog proof fence. It is to the east of Sturt National Park.
The iconic Bulloo River is a feature of this desert property, flowing south from Queensland and terminating on Narriearra in an expansive area of floodplain and vast ephemeral wetlands known as the Bullo Lake, Caryapundy Swamp and the Bullo Overflow.
In addition to the ephemeral wetlands resulting from the flood-out terminus of the Bullo River, the property contains a diversity of broad ecosystems including: aeolian dunes supporting both acacia and saltbush shrublands, sandplain grasslands, chenopod shrublands, gibber rises and coolabah lined channels. The wetlands feature large semi-permanent lakes dominated by lignum and cane grass communities, intermittently capable of hosting mass communal nesting events for waterbirds and other wetland fauna.
Key facts
Size: largest ever private acquisition for the national park estate – 153,4155 ha
Bioregional significance: Narriearra makes a significant contribution to a comprehensive, adequate and representative reserve system by:
Increasing the level of protection for the Channel Country Bioregion from 6.6% to 15.4%
Protecting an area of two subregions (Bullo and Central Depression subregions) which are currently not represented in the national park estate.
Protecting 3 landscape types that are not protected in any other national park.
Complementing the nearby Sturt National Park - four of the landscapes occurring on Narriearra Station do not occur within Sturt National Park; there is a broad transition from arid wetland communities on Narriearra to gibber, shrublands and woodlands on Sturt NP.
Ecosystems: Narriearra protects a remarkable diversity of ecosystems – 39 Plant Community Types are mapped.
Threatened species: more than 25 threatened fauna species are present on the property including:
Nearly 90% of the remaining habitat in NSW for the endangered Grey Grasswren.
Other threatened species include the Grey Falcon, Redthroat and Australian Bustard.
Wetlands: the property includes 24% (58,500 ha) of the unreserved 'Bulloo Lake' which is listed in the Directory of Important Wetlands in Australia and includes the Caryapundy Swamp and southern outflow to the Bulloo Overflow
Aboriginal heritage: stone artefacts, tools, and stone arrangements provide evidence of Aboriginal occupation over the entire property.
European heritage: the site was traversed and documented by the ill-fated Burke and Wills expedition with two expedition campsites on the property. Tongowoko 'waterhole' on the eastern border (Camp 48) on Friday 2 November 1860 and at Caryapundy Swamp on Saturday 3 November 1860. The location of the Camp 48 was marked by engraving on a tree "B over XLVIII". There is currently an engraved post marking the site.
"There are great numbers of water fowl about the swamp. Ducks, water hens, snipe and a small white long-legged bird of the crane tribe." Extract from Wills Journal, November 1860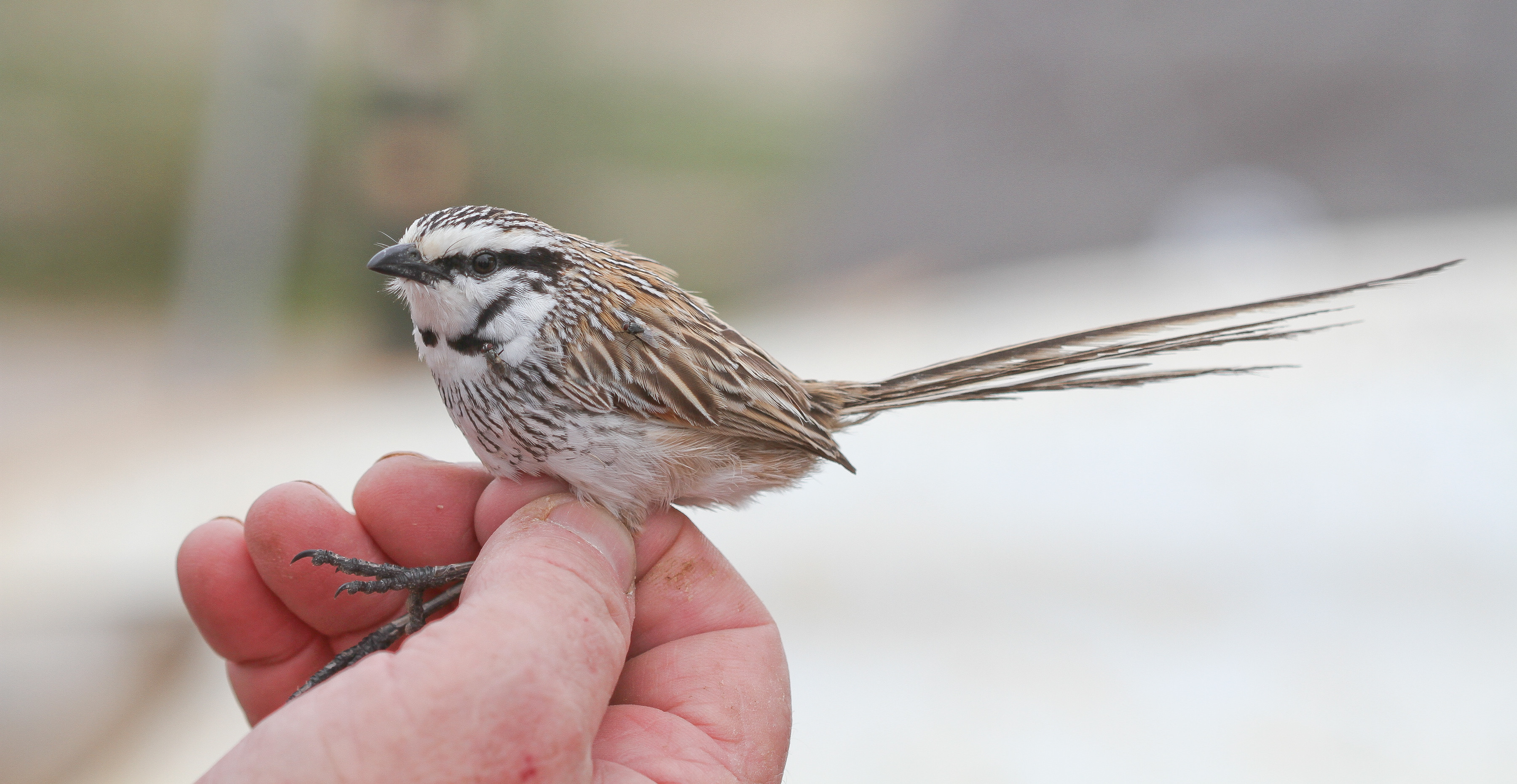 Grey Grasswren - credit: Jeff Hardy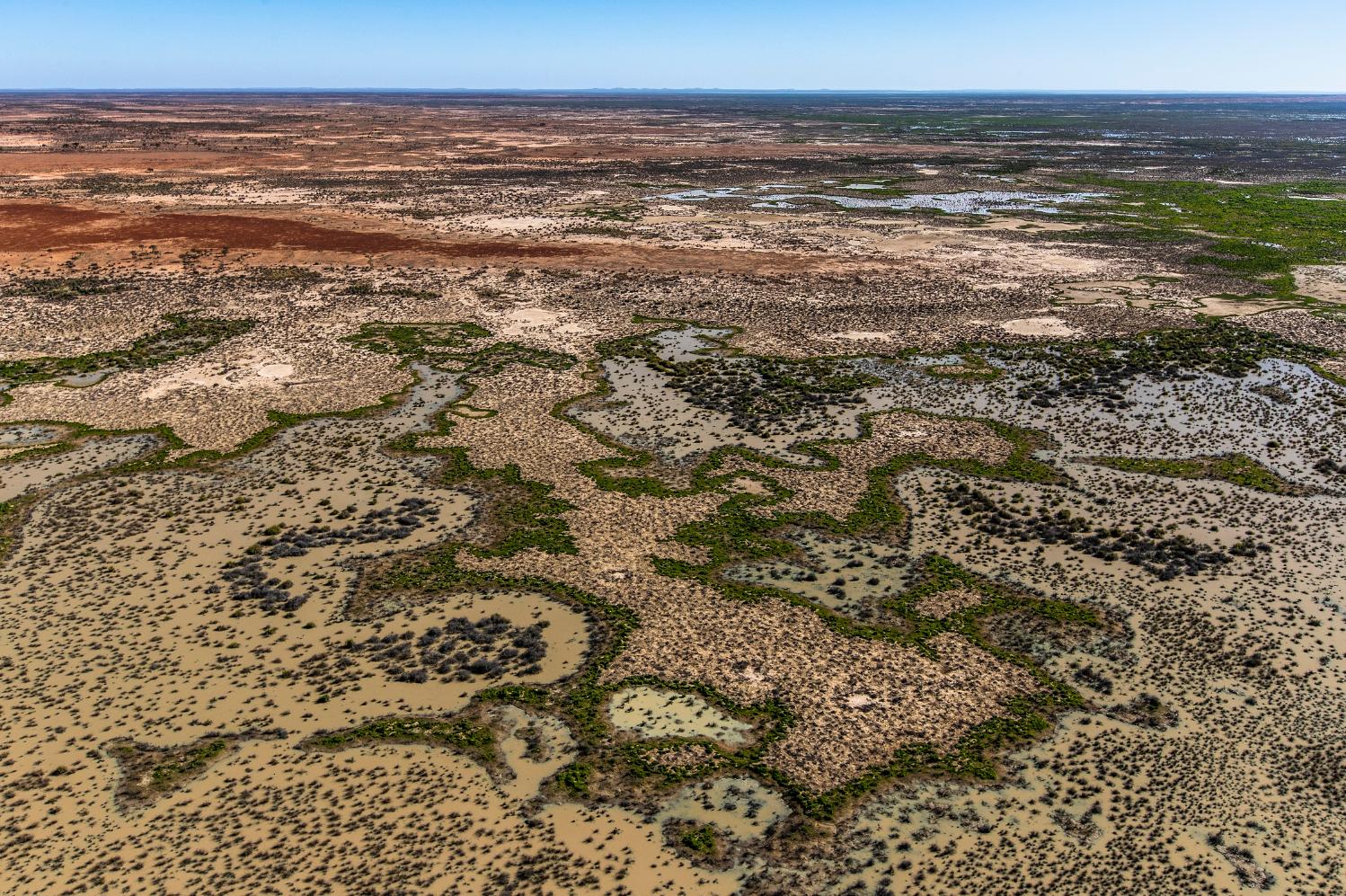 Narriearra Station aerial - Photo: Joshua Smith/DPIE

Old Growth Reassessment Program Suspended
June 25, 2020
The NSW Government has suspended the program to reassess old growth forest mapping on coastal state forests.
The draft old growth reassessment framework was delivered to the NSW Government in August 2019 for their review prior to community consultation. At that time, the program was temporarily placed on hold to allow Forestry Corporation of NSW to conduct further modelling of total hardwood wood supply, including hardwood plantations.
You can access the draft framework that the Natural Resources Commission developed here.
Since then, the 2019-20 fires burnt over 5 million hectares of New South Wales, including 890,000 hectares of native state forest. On the NSW north coast, over 100,000 hectares of mapped old growth in state forests was burnt.
Working with 2Rog Consulting, the Commission looked at the impact of the fires on mapped old growth forest. This assessment used spatial data only, including the burnt area mapping prepared by the Department of Planning, Industry and Environment. We then considered the implications for applying the proposed methods in the draft old growth reassessment framework.
Readers can access our desktop assessment of the 2019-20 fires on mapped old growth forest here.
The Commission determined that the draft framework could no longer be implemented in accordance with the timelines and funding under the Premier's terms of reference. This is because the proposed old growth assessment method would have applied remote sensing techniques to assess canopy cover and structural maturity. Where the fires burnt the forest canopy, the remote sensing approach proposed cannot be accurately applied. The Commission's assessment found that over 45 percent of mapped old growth in north coast state forests experienced full or partial canopy burn in the 2019-20 fires.
The Commission advised the NSW Government we would be unable to continue in accordance with the terms of reference.
Based on this advice, the NSW Government has now suspended the program and approved the remaining funds being repurposed to the Forest Monitoring and Improvement Program.
Expert panel now disbanded
The Commission had established an expert panel to advise on the development of the assessment method and framework. The expert panel has now been disbanded. The members included:
Professor Jerry Vanclay, Director, Forest Research Centre and Head of School of Environment, Science and Engineering, Southern Cross University
Associate Professor Philip Gibbons, Fenner School of Environment and Society, Australian National University
Associate Professor Craig Nitschke, Senior Research Fellow, School of Ecosystem and Forest Sciences, University of Melbourne.
2020 Midwinter Subzero Swim
Published by the Australian Antarctic Division on June 21, 2020
After weeks of living without the sun, expeditioners at Australia's Antarctic stations are celebrating midwinter's day with a subzero swim through a hole cut in the sea ice! Brrrrr!!!. To mark the shortest day of the year 89 expeditioners at Australia's three research stations in Antarctica and on sub Antarctic Macquarie Island, have plunged into the icy water.
Australia's expeditioners at Davis research station celebrating midwinter with a subzero swim through a hole cut in the sea ice (Photo: Jen Spencer/Will Kenton)

Midwinter is a significant milestone for Antarctic expeditioners because it marks the turning point in a long dark winter.
Davis Station Leader, David Knoff, said midwinter is a significant milestone for Antarctic expeditioners because it marks the turning point in a long dark winter.
"At this time of year the sun doesn't rise above the horizon for about 5 weeks, so it's exciting to think we are halfway through the twilight period and in just a few weeks we'll feel the warmth of the sun again," David Knoff said.
"As the only COVID-free place on the planet, we can get together to celebrate without having to consider social distancing."
"We're holding a traditional formal dinner and a pantomime performance, and for the courageous, there's a swim in the frigid Antarctic waters."
Mawson Station Leader, Matt Williams said the expeditioners prepare their icy pool by cutting a hole through the 2 metre thick sea-ice using a chainsaw and other equipment.
"We created a 3 by 4 metre pool and entered the water down a ladder, slowly submerged ourselves in the minus 2 degree Celsius water," Matt Williams said.
"It actually feels almost tropical because once you get out the air temperature is about minus 22 degrees Celsius! Needless to say most people beat a hasty path to the waiting spa bath."
Australian Antarctic Division Director, Kim Ellis, said for the Antarctic community midwinter is a time of reflection and recalibration.
"It's a chance for us to look at how far we have come, our achievements and how we have joined together to overcome any challenges," Mr Ellis said.
Most of the wintering expeditioners will return home at the end of this year.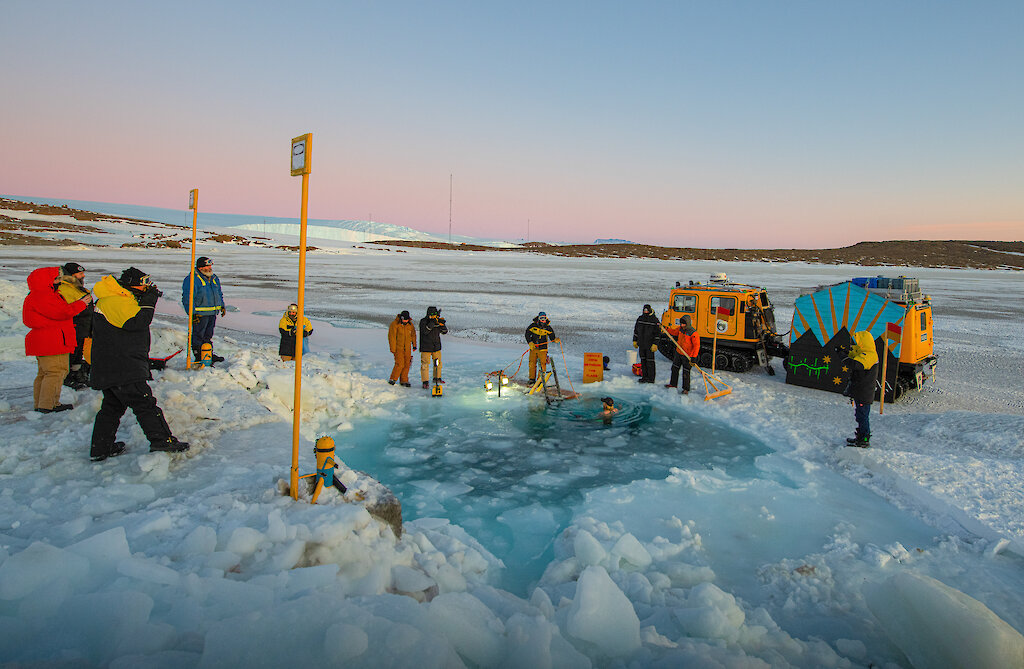 Mawson Station Leader, Matt Williams, takes an icy midwinter swim with his fellow wintering expeditioners watching on. (Photo: Australian Antarctic Division)

Davis station chef, Donna Wightman, takes a dip in the Davis 'swimming pool'. (Photo: Jen Spencer/Will Kenton)

Please Help Sydney Wildlife Rescue: Donate Your Cans And Bottles And Nominate SW As Recipient
You can Help Sydney Wildlife help Wildlife. Sydney Wildlife Rescue is now listed as a charity partner on the return and earn machines in these locations:
Pittwater RSL Mona Vale
Northern Beaches Indoor Sports Centre NBISC Warriewood
Woolworths Balgowlah
Belrose Super centre
Coles Manly Vale
Westfield Warringah Mall
Strathfield Council Carpark
Paddy's Markets Flemington Homebush West
Woolworths Homebush West
Bondi Campbell pde behind Beach Pavilion
Westfield Bondi Junction car park level 2 eastern end Woolworths side under ramp
UNSW Kensington
Enviro Pak McEvoy street Alexandria.
Every bottle, can, or eligible container that is returned could be 10c donated to Sydney Wildlife.
Every item returned will make a difference by removing these items from landfill and raising funds for our 100% volunteer wildlife carers. All funds raised go to support wildlife.
It is easy to DONATE, just feed the items into the machine select DONATE and choose Sydney Wildlife Rescue. The SW initiative runs until August 23rd.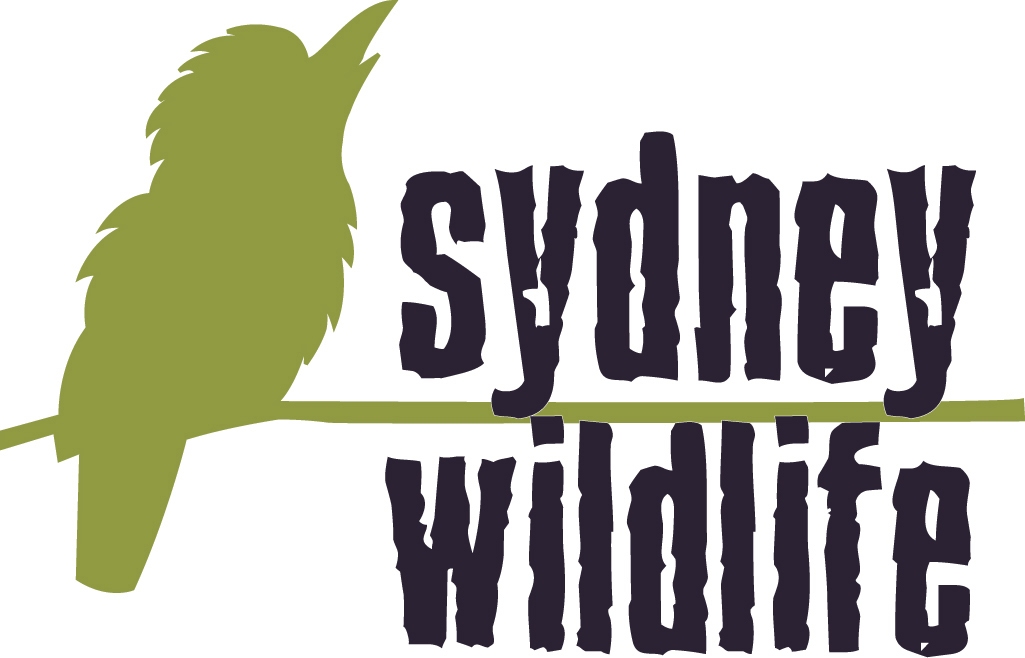 Rat Poisons Are Killing Our Wildlife: Alternatives
BirdLife Australia is currently running a campaign highlighting the devastation being caused by poison to our wildlife. Rodentcides are an acknowledged but under-researched source of threat to many Aussie birds. If you missed BirdLife's rodenticide talk but would like to know more, share data and comment on the use of rodenticides in Australia please visit: https://www.actforbirds.org/ratpoison
Owls, kites and other birds of prey are dying from eating rats and mice that have ingested Second Generation rodent poisons. These household products – including Talon, Fast Action RatSak and The Big Cheese Fast Action brand rat and mice bait – have been banned from general public sale in the US, Canada and EU, but are available from supermarkets throughout Australia.
Australia is reviewing the use of these dangerous chemicals right now and you can make a submission to help get them off supermarket shelves and make sure only licenced operators can use them.
There are alternatives for household rodent control – find out more about the impacts of rat poison on our birds of prey and what you can do at the link above and by reading the information below.
Let's get rat poison out of bird food chains.
The Australian Pesticides and Veterinary Medicines Authority (APVMA) – is currently asking Australians for their views on how rodent poisons are regulated.
Have your say by making a submission here.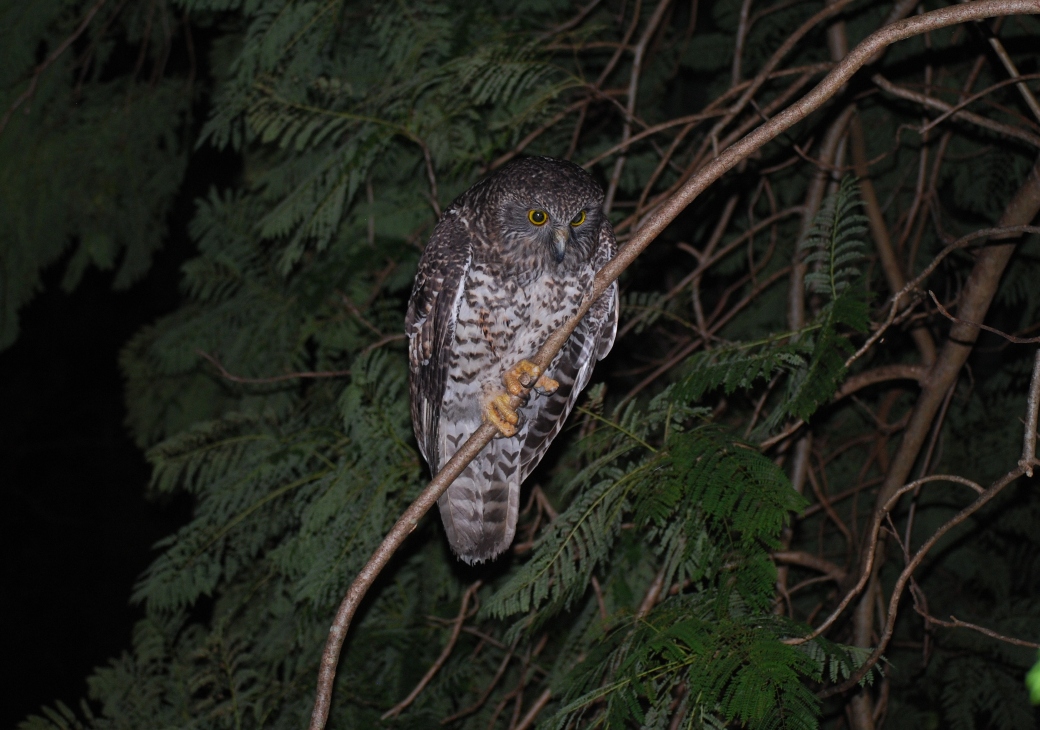 Powerful Owl at Clareville - photo by Paul Wheeler
Pesticides that are designed to control pests such as mice and rats cane also kill our wildlife through either primary or secondary poisoning. Insecticides include pesticides (substances used to kill insects), rodenticides (substances used to kill rodents, such as rat poison), molluscicides (substances used to kill molluscs, such as snail baits), and herbicides (substances used to kill weeds).
Primary poisoning occurs when an animal ingests a pesticide directly – for example, a brushtail possum or antechinus eating rat bait. Secondary poisoning occurs when an animal eats another animal that has itself ingested a pesticide – for example, a greater sooty owl eating a rate that has been poisoned or an antechinus that had eaten rat bait.
Rodenticides are the most common and harmful pesticides to Australian wildlife. Though no comprehensive monitoring of non-target exposure of rodenticides has been conducted, numerous studies have documented the harm rodenticides do to native animals. In 2018, an Australian study found that anticoagulant rodenticides in particular are implicated in non-target wildlife poisoning in Australia, and warned Australia's usage patterns and lax regulations "may increase the risk of non-target poisoning".
Most rodenticides work by disrupting the normal coagulation (blood clotting) process, and are classified as either "first generation" / "multiple dose" or "second generation" / "single dose", depending on how many doses are required for the poison to be lethal.
These anticoagulant rodenticides cause victims of anticoagulant rodenticides to suffer greatly before dying, as they work by inhibiting Vitamin K in the body, therefore disrupting the normal coagulation process. This results in poisoned animals suffering from uncontrolled bleeding or haemorrhaging, either spontaneously or from cuts or scratches. In the case of internally haemorrhaging, which is difficult to spot, the only sign of poisoning is that the animal is weak, or (occasionally) bleeding from the nose or mouth. Affected wildlife are also more likely to crash into structures and vehicles, and be killed by predators.
An animal has to eat a first generation rodenticide (e.g. warfarin, pindone, chlorophaninone, diphacinone) more than once in order to obtain a lethal dose. For this reason, second generation rodenticides (e.g. difenacoum, brodifacoum, bromadiolone and difethialone) are the most commonly used rodenticides. Second generation rodenticides only require a single dose to be consumed in order to be lethal, yet kill the animal slowly, meaning the animal keeps coming back. This results in the animal consuming many times more poison than a single lethal dose over the multiple days it takes them to die, during which time they are easy but lethal prey to predators. This is why second generation poisons tend to be much more acutely toxic to non-target wildlife, as they are much more likely to bioaccumulate and biomagnify, and clear very slowly from the body.
Species most at risk from poisons
Small Mammals
Small mammals including possums and bandicoots often consume poisons such as snail bait, or rat bait that has been laid out to attract and kill rats, mice, and rabbits. Poisons such as pindone are often added to oats or carrots, and lead to a slow, painful death of internal bleeding. Australian possums often consume rat bait such as warfarin, which causes extensive internal bleeding, usually resulting in death.
There is a very poor chance of survival. Possums are also known to consume slug bait, which results in a prolonged painful death mainly from neurological effects. There is no treatment.
Small mammals can also be poisoned by insecticides. Possums, for example, can ingest these poisons when consuming fruit from a tree that has been sprayed with insecticide. Rescued by a WIRES carer, the brushtail possum joey pictured below was suffering from suspected insecticide poisoning. Though coughing up blood, luckily the joey did not ingest a lethal dose as he survived in care and was later released.
Large Mammals
Despite their size, large mammals including wallabies, kangaroos and wombats can also fall victim to pesticide poisoning. Wallabies and kangaroos have been known to suffer from rodenticide poisoning, while poisons often ingested by wombats include rat bait from farm sheds, and sodium fluroacetate (1080) laid out to kill pests such as cats and foxes.
Australian mammals are also impacted by the use of insecticides. DDT, although a banned substance, has been reported as killing marsupials.
Birds
Birds have a high metabolic rate and therefore succumb quickly to poisons. Australian birds of prey – owls (such as the southern boobook) and diurnal raptors (such as kestrels) – can be killed by internal bleeding when they eat rodents that have ingested rat bait. A 2018 Western Australian study determined that 73% of southern boobook owls found dead or were found to have anticoagulant rodenticides in their systems, and that raptors with larger home ranges and more mammal-based diets may be at a greater risk of anticoagulant rodenticide exposure.
Insectivorous birds will often eat insects sprayed with insecticides, and a few different species of birds may be affected at the same time. Unfortunately little can be done and death most often results.
Organophosphates are the most widely used insecticide in Australia. Birds are very susceptible to organophosphates, which are nerve toxins that damage the nervous system, with poisoning occurring through the skin, inhalation, and ingestion. Organophosphates can cause secondary poisoning in wild birds which ingest sprayed insects. Often various species of insectivorous birds are affected at the same time as they come down to eat the dying insects. After a bird is poisoned, death usually occurs rapidly. Raptors have also been deliberately or inadvertently poisoned when organophosphates have been applied to a carcass to poison crows.
Organochlorine pesticides (OCPs) are persistent, bio-accumulative pesticides that include DDT, dieldrin, heptachlor and chlordane. OPC's have been used extensively in the agriculture industry since the 1940s. Some of the more common product names include Hortico Dieldrin Dust, Shell Dieldrex and Yates Garden Dust. Although no OCP's are currently registered for use in the home environment in Australia, many of these products still remain in use on farms, in business premises and households. OCP poisons remain highly toxic in the environment for many years impacting on humans, animals, birds and especially aquatic life. They can have serious short-term and long-term impacts at low concentrations. In addition, non-lethal effects such as immune system and reproductive damage of some of these pesticides may also be significant. Birds are particularly sensitive to these pesticides, and there have even been occasions where the deliberate poisoning of birds has occurred. Tawny frogmouths are most often poisoned with OCP's. The poisons are stored in fat deposits and gradually increase over time. At times of food scarcity, or during any stressful period, such as breeding season or any changes to their environment, the fat stores are metabolised, and with it, the poison load in their blood streams reaches acute levels, causing death.
Although herbicides, or weed killers, are designed to kill plants, some are toxic to birds. Common herbicide glyphosate (Roundup) will cause severe eye irritation in birds if they come into contact with the spray. Herbicides also have the impact of removing food plants that birds, or their insect food supply, rely on. Birds can also readily fall victim to snail baits, either via primary or secondary poisoning.
Reptiles and Amphibians
As vertebrate species, reptiles and amphibians are also at risk of pesticides. Though less is known about the effects of pesticides on reptiles and amphibians, these animals have been known to fall victim to pesticide poisoning. Blue-tongue lizards, for example, often consume rat bait and die of internal bleeding. A 2018 Australian study also found that reptiles may be important vectors (transporters) of rodenticides in Australia.
How to keep pests away and keep wildlife safe
Remember, pesticides are formulated to be tasty and alluring to the target species, but other species find them enticing, too. It is safest for wildlife, pets and people for us to not use any pesticides, and prevent or deter the presence of pests practically, rather than attempt to eliminate them chemically.
Tips to prevent and deter wildlife deaths from poisoning:
Deter rats and mice around your property by simply cleaning up; removing rubbish, keeping animal feed well contained and indoors, picking up fallen fruits and vegetation, and using chicken feeders removes potential food sources.
Seal up holes and in your walls and roof to reduce the amount of rodent-friendly habitat in your house.
Replace palms with native trees; palm trees are a favourite hideout for black rats, while native trees provide ideal habitat for native predators like owls and hawks which help to control rodent populations.
Set traps with care in a safe, covered spot, away from the reach of children, pets and wildlife. Two of the most effective yet safe baits are peanut butter and pumpkin seeds.
To control slugs, terracotta or ceramic plant pots can be placed upside down in the garden or aviary. Slugs and snails will seek the dark, damp area this creates, and can be collected daily. They can then be drowned in a jar of soapy water. You can also sink a jar or dish into the soil and fill it with beer. The slugs are attracted to the yeast in the beer, fall in and then drown.
If turning to pesticides as a last resort:
Use only animal-safe slug baits.
Place tamper-proof bait stations out of reach of wildlife.
Avoid using loose whether pellets or poison grain, present the highest risk, the latter being particularly attractive to seed-eating birds and to many small mammal species.
Read the label and use as instructed.
Avoid products containing second generation products difenacoum, brodifacoum, bromadiolone and difethialone, which are long-lasting and much more likely to unintentionally poison wildlife via secondary poisoning.
Cover individual fruits when spraying fruit trees with insecticides.
Poisons kill dogs too
Because of their poisonous nature, pesticides pose a risk to animals and people alike, including pets and children. Roaming pets like cats and dogs are most at risk of being poisoned, with one 2016 study at the Norwegian University of Life Sciences finding that one in five dogs had rat poison in its body, and a 2011 study by the Humane Society in the United States finding that 74% of their pet poisoning cases are due to second-generation anticoagulants such as rat baits.
It is best to avoid the use of all pesticides, or otherwise use them sparingly, carefully and only after researching each poison and its correct usage. Always supervise pets and children, keep poisons locked out of their reach, and be vigilant in public spaces where pesticides may have accumulated, e.g. poisons can accumulate in streams or puddles where herbicides have recently been sprayed.
If you suspect your pet has been poisoned, seek veterinary help immediately.
If you suspect your child or another adult has been poisoned, do not induce vomiting and call the NSW Poisons Information Centre on 13 11 26 for 24/7 medical advice, Australia-wide.
References
Lohr, M. T. & Davis, R. A. 2018, Anticoagulant rodenticide use, non-target impacts and regulation: A case study from Australia, Science of The Total Environment, vol. 634, pp. 1372-1384.
Lohr, M. T. 2018, Anticoagulant rodenticide exposure in an Australian predatory bird increases with proximity to developed habitat, Science of The Total Environment, Volume 643, pp.134-144.
Lohr, M. T. 2018, Anticoagulant Rodenticides: Implications for Wildlife Rehabilitation, conference paper, Australian Wildlife Rehabiliation Conference, awrc.org.au
Olerud, S., Pedersen, J. & Kull, E. P. 2009, Prevalence of superwarfarins in dogs – a survey of background levels in liver samples of autopsied dogs. Norwegian University of Life Sciences, Faculty of Veterinary Medicine and Life Sciences, Department of Sports and Family Animal Medicine, Section for Small Animal Diseases.
Healthy Wildlife, Healthy Lives, 2017, Rodenticides and Wildlife, healthywildlife.com.au
Society for the Preservation of Raptors Inc. 2019, Raptor Fact Sheet: Eliminate Rats and Mice, Not Wildlife!, raptor.org.au/factsheetpests.pdf
W.I.R.E.S. Poisons and baits don't just kill rats.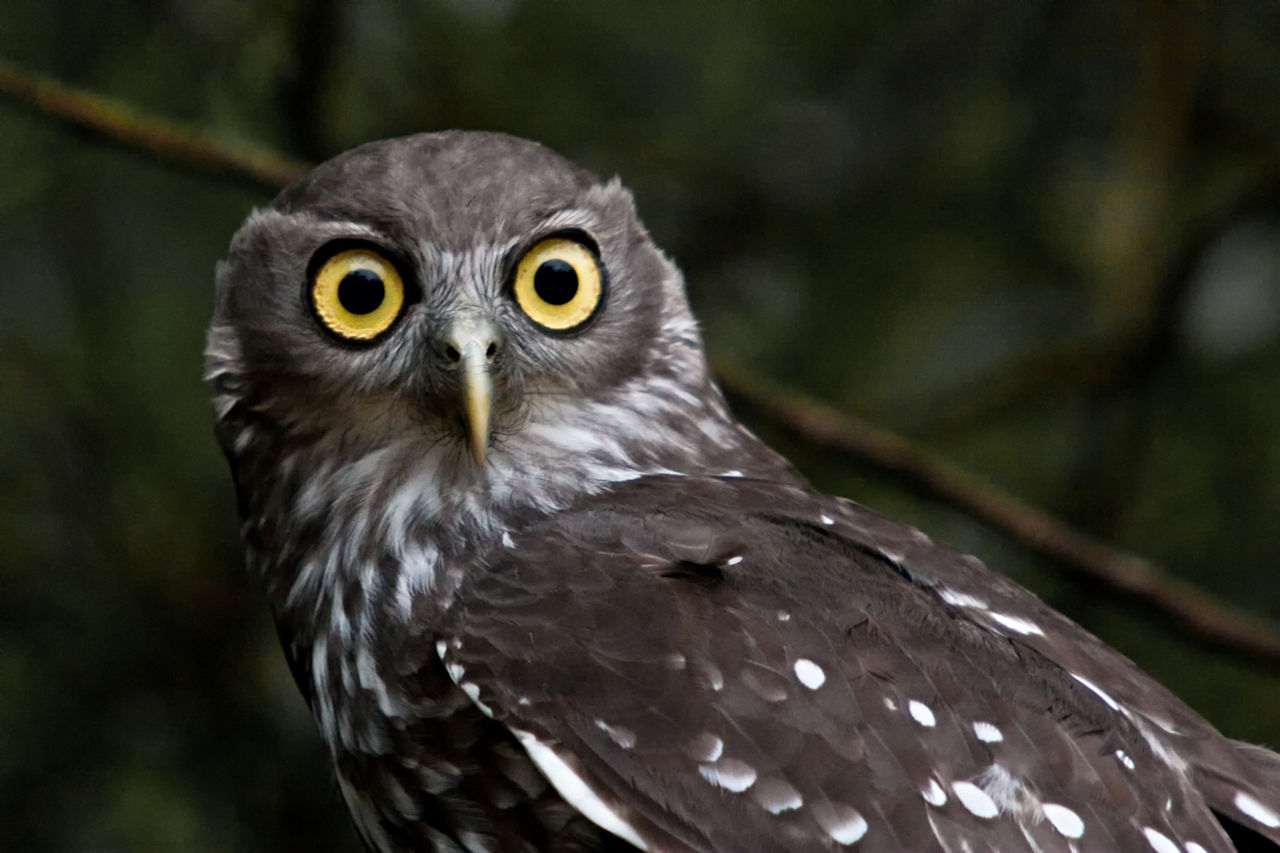 Barking Owl (Ninox connivens connivens)- photo by Julie Edgley - this nocturnal animal will eat mice and so become a victim of poisons through them

Echidna Season
Echidna season has begun. As cooler days approach, our beautiful echidnas are more active during the days as they come out to forage for food and find a mate. This sadly results in a HIGH number of vehicle hits.
What to do if you find an Echidna on the road?
Safely remove the Echidna off the road (providing its safe to do so).
Call Sydney Wildlife or WIRES
Search the surrounding area for a puggle (baby echidna). The impact from a vehicle incident can cause a puggle to roll long distances from mum, so please search for these babies, they can look like a pinky-grey clump of clay
What to do if you find an echidna in your yard?
Leave the Echidna alone, remove the threat (usually a family pet) and let the Echidna move away in it's own time. It will move along when it doesn't feel threatened.
If you find an injured echidna or one in an undesirable location, please call Sydney Wildlife on 9413 4300 for advice.
www.sydneywildlife.org.au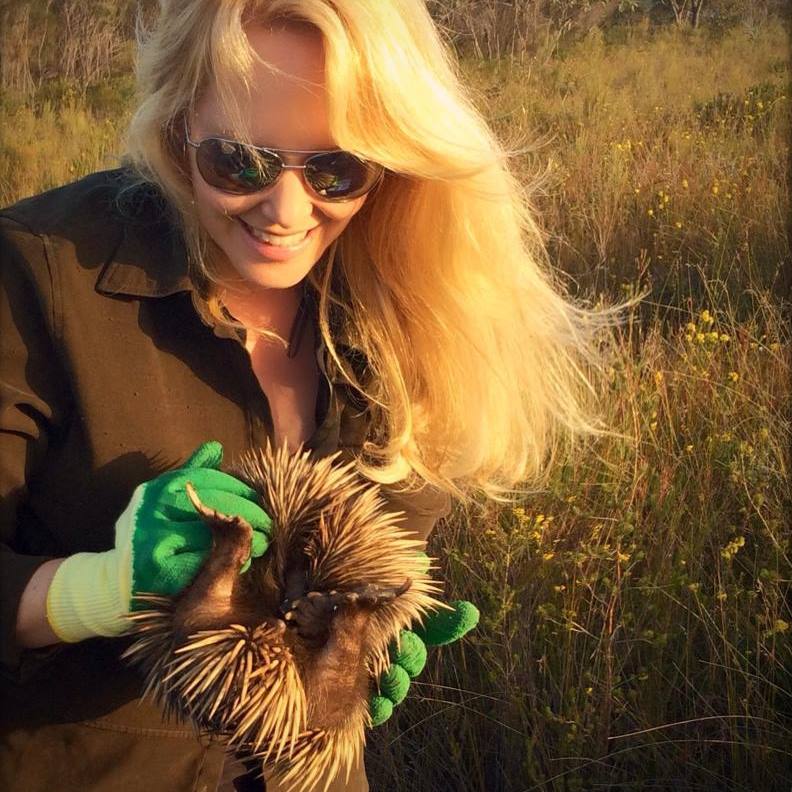 Lynleigh Greig, Sydney Wildlife, with a rescued echidna being returned to its home
New Shorebird Identification Booklet
The Migratory Shorebird Program has just released the third edition of its hugely popular Shorebird Identification Booklet. The team has thoroughly revised and updated this pocket-sized companion for all shorebird counters and interested birders, with lots of useful information on our most common shorebirds, key identification features, sighting distribution maps and short articles on some of BirdLife's shorebird activities.
The booklet can be downloaded here in PDF file format: http://www.birdlife.org.au/documents/Shorebird_ID_Booklet_V3.pdf
Paper copies can be ordered as well, see http://www.birdlife.org.au/projects/shorebirds-2020/counter-resources for details.
Download BirdLife Australia's children's education kit to help them learn more about our wading birdlife
Shorebirds are a group of wading birds that can be found feeding on swamps, tidal mudflats, estuaries, beaches and open country. For many people, shorebirds are just those brown birds feeding a long way out on the mud but they are actually a remarkably diverse collection of birds including stilts, sandpipers, snipe, curlews, godwits, plovers and oystercatchers. Each species is superbly adapted to suit its preferred habitat. The Red-necked Stint is as small as a sparrow, with relatively short legs and bill that it pecks food from the surface of the mud with, whereas the Eastern Curlew is over two feet long with a exceptionally long legs and a massively curved beak that it thrusts deep down into the mud to pull out crabs, worms and other creatures hidden below the surface.
Some shorebirds are fairly drab in plumage, especially when they are visiting Australia in their non-breeding season, but when they migrate to their Arctic nesting grounds, they develop a vibrant flush of bright colours to attract a mate. We have 37 types of shorebirds that annually migrate to Australia on some of the most lengthy and arduous journeys in the animal kingdom, but there are also 18 shorebirds that call Australia home all year round.
What all our shorebirds have in common—be they large or small, seasoned traveller or homebody, brightly coloured or in muted tones—is that each species needs adequate safe areas where they can successfully feed and breed.
The National Shorebird Monitoring Program is managed and supported by BirdLife Australia.

This project is supported by Glenelg Hopkins Catchment Management Authority and Hunter Local Land Services through funding from the Australian Government's National Landcare Program. Funding from Helen Macpherson Smith Trust and Port Phillip Bay Fund is acknowledged.
The National Shorebird Monitoring Program is made possible with the help of over 1,600 volunteers working in coastal and inland habitats all over Australia.
The National Shorebird Monitoring program (started as the Shorebirds 2020 project initiated to re-invigorate monitoring around Australia) is raising awareness of how incredible shorebirds are, and actively engaging the community to participate in gathering information needed to conserve shorebirds.
In the short term, the destruction of tidal ecosystems will need to be stopped, and our program is designed to strengthen the case for protecting these important habitats.
In the long term, there will be a need to mitigate against the likely effects of climate change on a species that travels across the entire range of latitudes where impacts are likely.
The identification and protection of critical areas for shorebirds will need to continue in order to guard against the potential threats associated with habitats in close proximity to nearly half the human population.
Here in Australia, the place where these birds grow up and spend most of their lives, continued monitoring is necessary to inform the best management practice to maintain shorebird populations.
BirdLife Australia believe that we can help secure a brighter future for these remarkable birds by educating stakeholders, gathering information on how and why shorebird populations are changing, and working to grow the community of people who care about shorebirds.

To find out more visit: http://www.birdlife.org.au/projects/shorebirds-2020/shorebirds-2020-program
Bushcare In Pittwater
For further information or to confirm the meeting details for below groups, please contact Council's Bushcare Officer on 9970 1367
BUSHCARE SCHEDULES
Where we work Which day What time
Avalon
Angophora Reserve 3rd Sunday 8:30 - 11:30am
Avalon Dunes 1st Sunday 8:30 - 11:30am
Avalon Golf Course 2nd Wednesday 3 - 5:30pm
Careel Creek 4th Saturday 8:30 - 11:30am
Toongari Reserve 3rd Saturday 9 - 12noon (8 - 11am in summer)
Bangalley Headland 2nd Sunday 9 to 12noon
Bayview
Winnererremy Bay 4th Sunday 9 to 12noon
Bilgola
North Bilgola Beach 3rd Monday 9 - 12noon
Algona Reserve 1st Saturday 9 - 12noon
Plateau Park 1st Friday 8:30 - 11:30am
Church Point
Browns Bay Reserve 1st Tuesday 9 - 12noon
McCarrs Creek Reserve Contact Bushcare Officer To be confirmed
Clareville
Old Wharf Reserve 3rd Saturday 8 - 11am
Elanora
Kundibah Reserve 4th Sunday 8:30 - 11:30am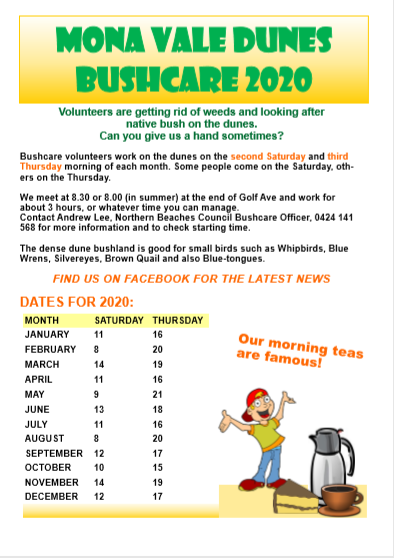 Mona Vale
Mona Vale Beach Basin 1st Saturday 8 - 11am
Mona Vale Dunes 2nd Saturday +3rd Thursday 8:30 - 11:30am
Newport
Bungan Beach 4th Sunday 9 - 12noon
Crescent Reserve 3rd Sunday 9 - 12noon
North Newport Beach 4th Saturday 8:30 - 11:30am
Porter Reserve 2nd Saturday 8 - 11am
North Narrabeen
Irrawong Reserve 2nd Saturday 2 - 5pm
Palm Beach
North Palm Beach Dunes 3rd Saturday 9 - 12noon
Scotland Island
Catherine Park 2nd Sunday 10 - 12:30pm
Elizabeth Park 1st Saturday 9 - 12noon
Pathilda Reserve 3rd Saturday 9 - 12noon
Warriewood
Warriewood Wetlands 1st Sunday 8:30 - 11:30am
Whale Beach
Norma Park 1st Friday 9 - 12noon
Western Foreshores
Coopers Point, Elvina Bay 2nd Sunday 10 - 1pm
Rocky Point, Elvina Bay 1st Monday 9 - 12noon

Gardens And Environment Groups And Organisations In Pittwater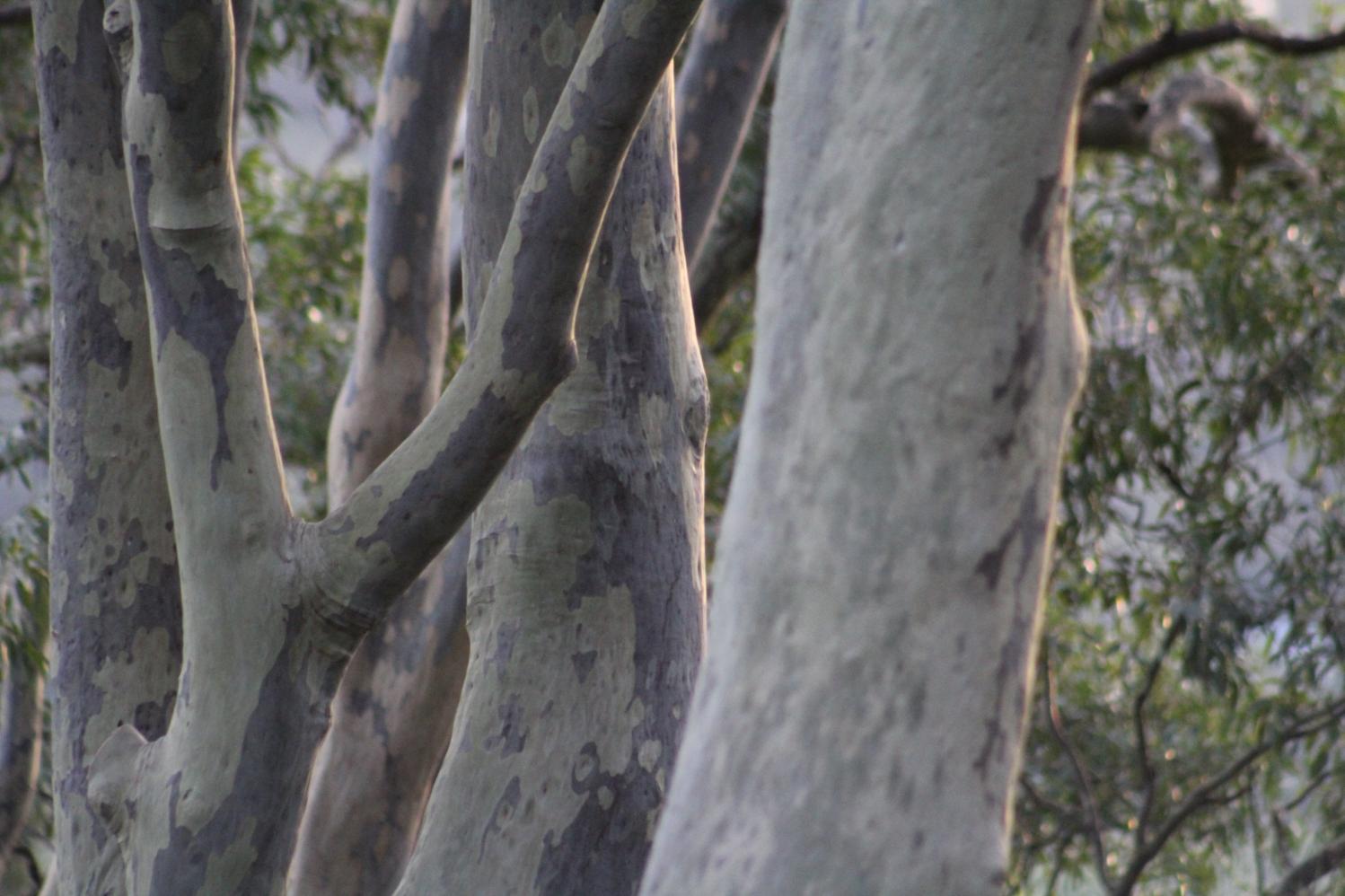 Aussie Bread Tags Collection Points
Collecting bread tags enables us to provide wheelchairs that change the life of disabled people in need, as well as keeping the tags out of landfill to help to preserve the environment.
Bread Tags for Wheelchairs was started in South Africa in 2006 by Mary Honeybun. It is a community program where individuals and organisations collect bread tags, which are sold to recyclers. The money raised pays for wheelchairs for the less fortunate which are purchased through a local pharmacy. Currently about 500kg of bread tags are collected a month in South Africa, funding 2-3 wheelchairs.
We have been collecting bread tags nationally in Australia since September 2018 and now have more than 100 collection points across the country. In February 2019 we started local recycling through Transmutation - Reduce, Reuse and Recycle in Robe, SA, where our tags are recycled into products such as door knobs and bowls. Tags from some states are still sent to South Africa where a plastics company called Zibo recycles them into seedling trays.
These humble bits of polystyrene can make a real difference so get your friends, family, school, workplace and church involved. Ask school tuck shops and boarding school kitchens, child care centres, aged care facilities, hospitals, cafes and fast food outlets to collect for you - they get through a lot of bread!
All the information and signage for collecting or setting up a public collection point is
on our website
.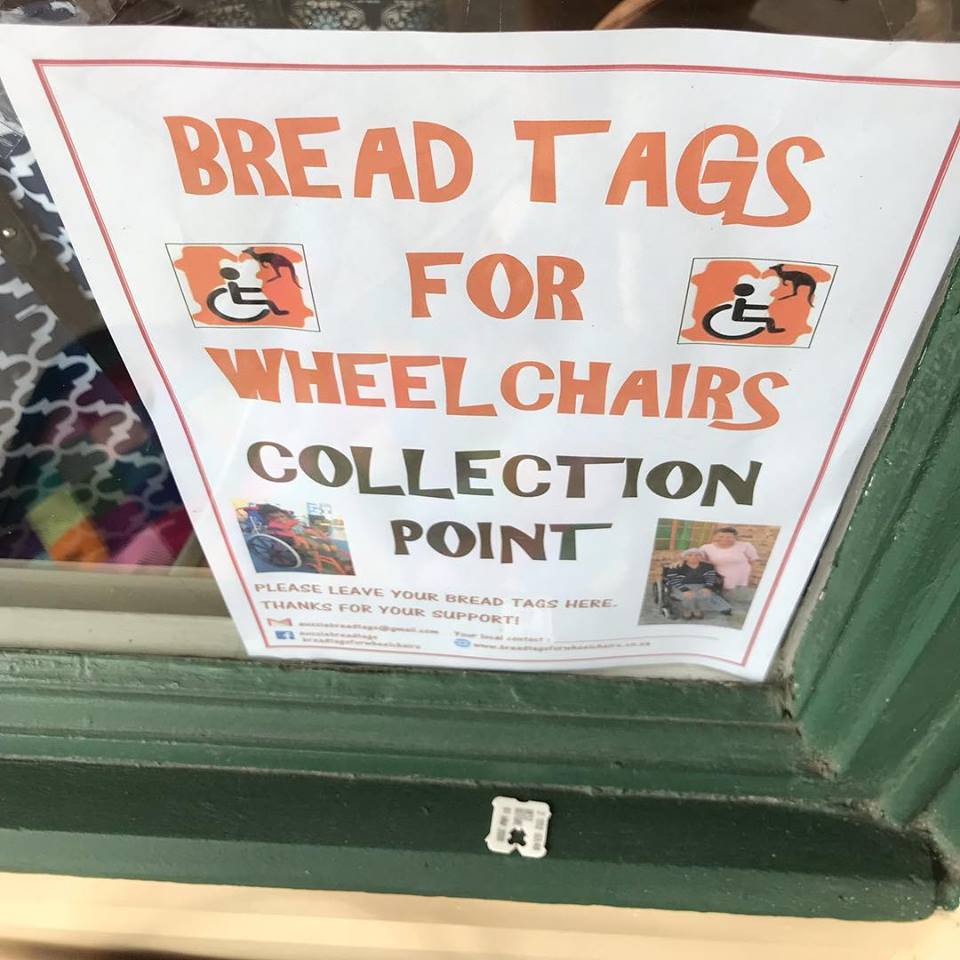 Local Students Attract High Praise In Taronga Zoo's Online Wild Snaps Photo Comp
Taronga Zoo has been offering a range of online entertainment and engagement programs during the past few months - everything from Taronga TV to Zoo Mathematics, where students learn how to calculate daily dietary requirements, track animal weight, design enclosures and locate and guide themselves around the Zoo, to Virtual Tours has been on offer through their Digital Programs and Online Resources.
The Wild Snaps photo competition has been one digital offering where students in local schools have done very well.
Taronga Zoo outlines the Competition details as:
''There is always wildlife around us, even at home. With the many healing properties nature has to offer, we are challenging students to a photo competition to capture the natural beauty around their homes.

The Wild Snaps photo competition has now reopened! In April 2020, we ran Round 1, and students can now continue to enter the competition with fortnightly changing themes, proudly supported by QBE Insurance.''
The prize
Each fortnight's theme will have two winners. One from each category:
Category one: Early Stage 1 - Stage 3 (Kindergarten to Year 6)
Category two: Stage 4 - Stage 6 (Year 7 to Year 12)
Each fortnightly winner's winning photos will be shared on Taronga Education's Facebook page. Plus, each winner will receive a family pass to visit Taronga Zoo Sydney or Taronga Western Plains Zoo Dubbo*.
*Valid until 1 June 2021.
Major prize winners from Round 1 of the Wild Snaps photo competition which took place in April 2020 included Scott from Pittwater High School for his photo titled "Dwarf Green Tree Frog resting in the afternoon sun".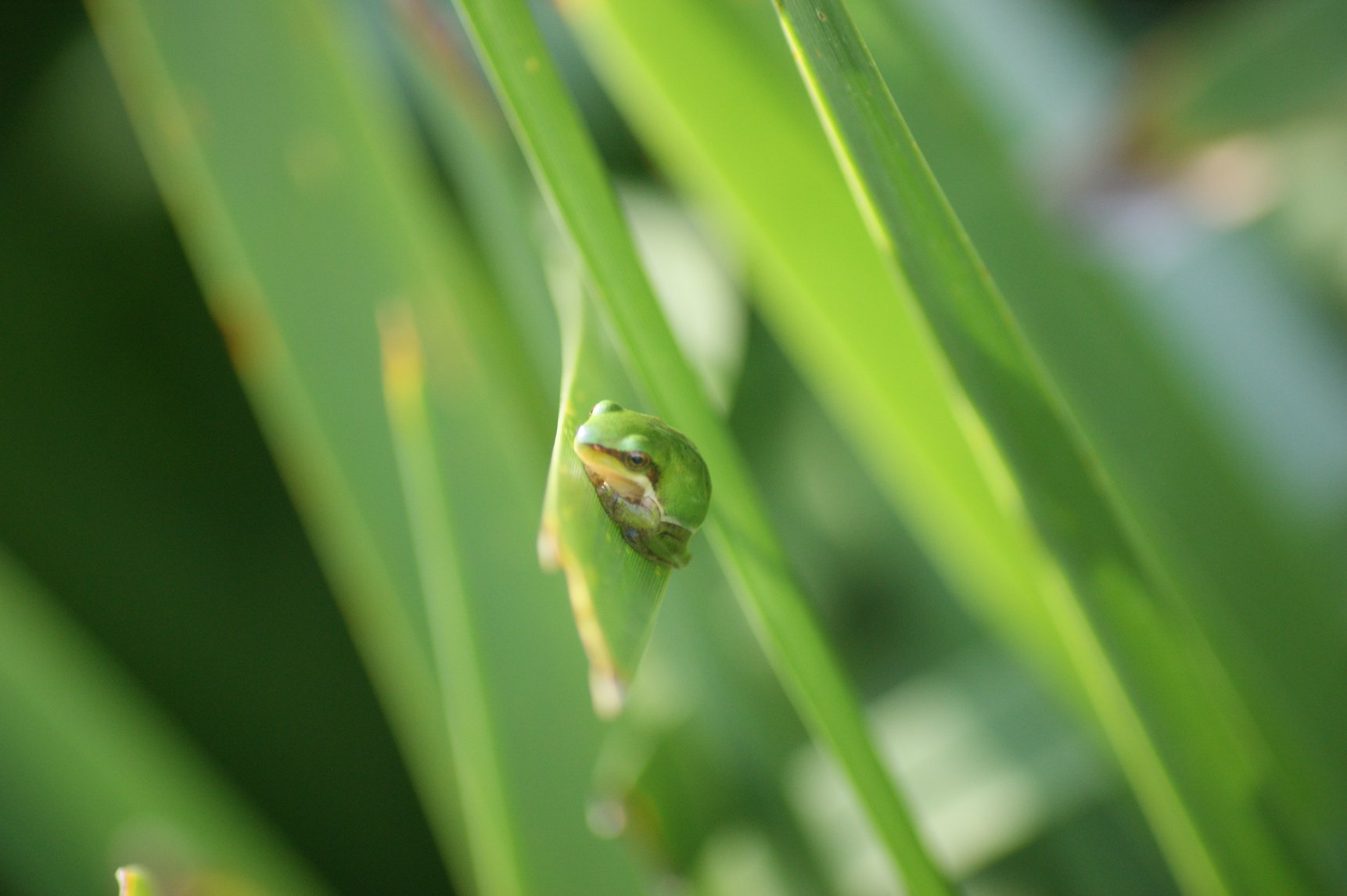 Apparently an adult Dwarf Green Tree Frog only reaches up to 2.5cm in body length. Very cool capture Scott - it's not easy to get something so small that clearly - well done!
Students from local schools have done very well throughout the themes Taronga's Education team have nominated this term, with the 'Creepy Crawlies' theme of the Wild Snaps Photo Competition seeing amazing runners up and brilliant images by:
Scott - Stage 4 from Pittwater High School 'Robber fly':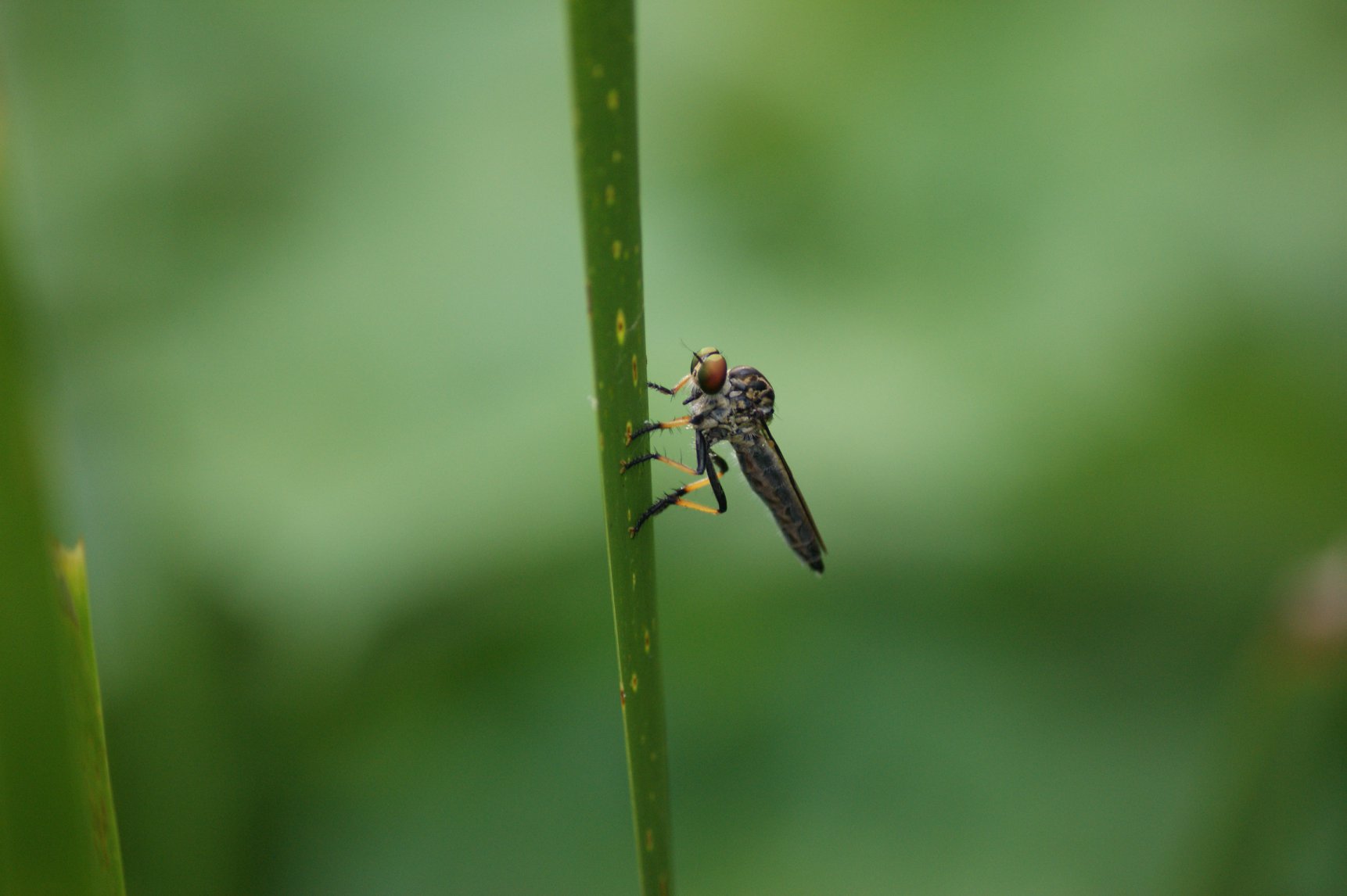 Oliver - Stage 4 from Pittwater High School 'Wow! Look at those fangs!':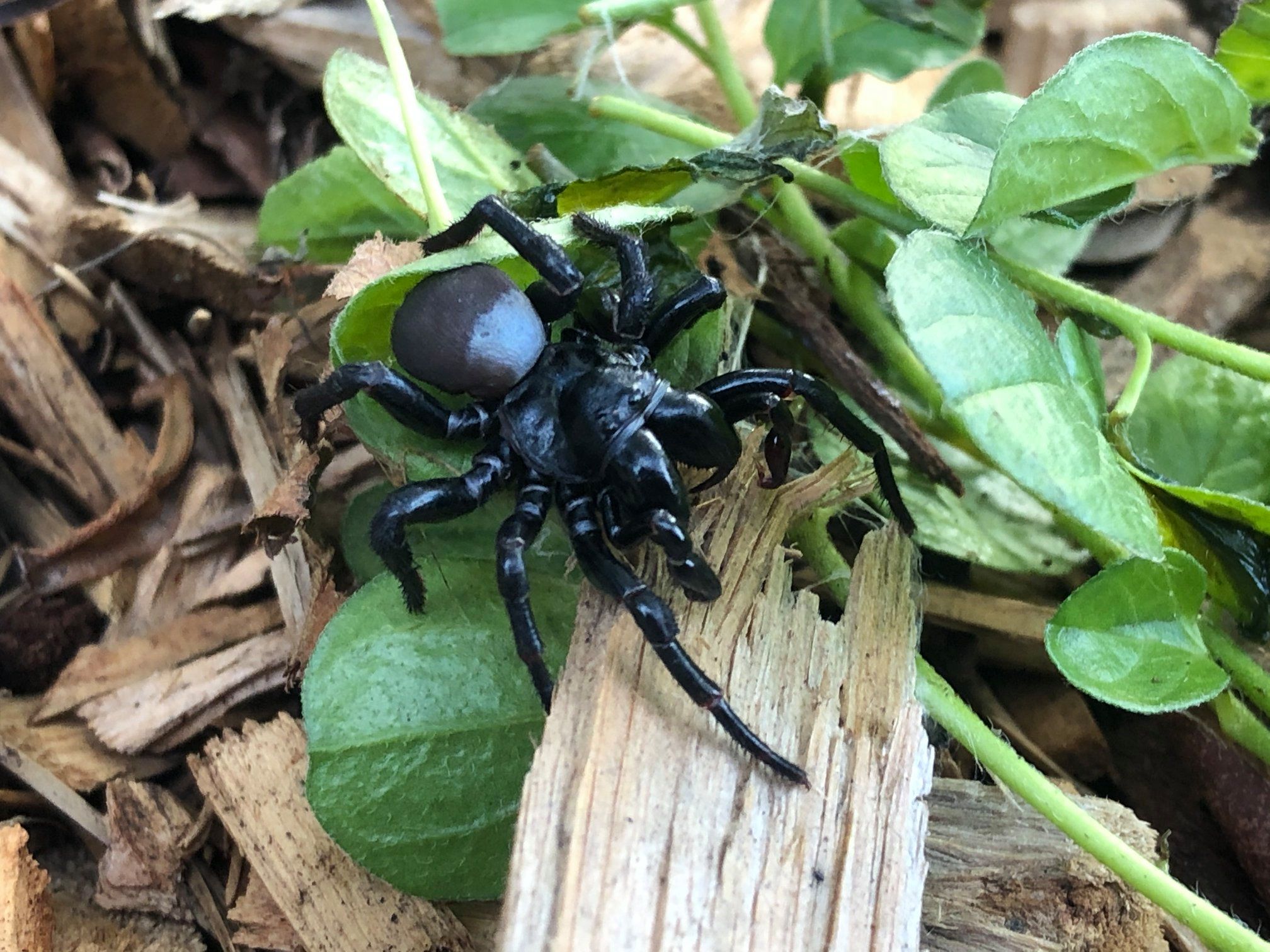 Tess - Stage 6 from NBSC: Manly Campus 'Orb Weaver':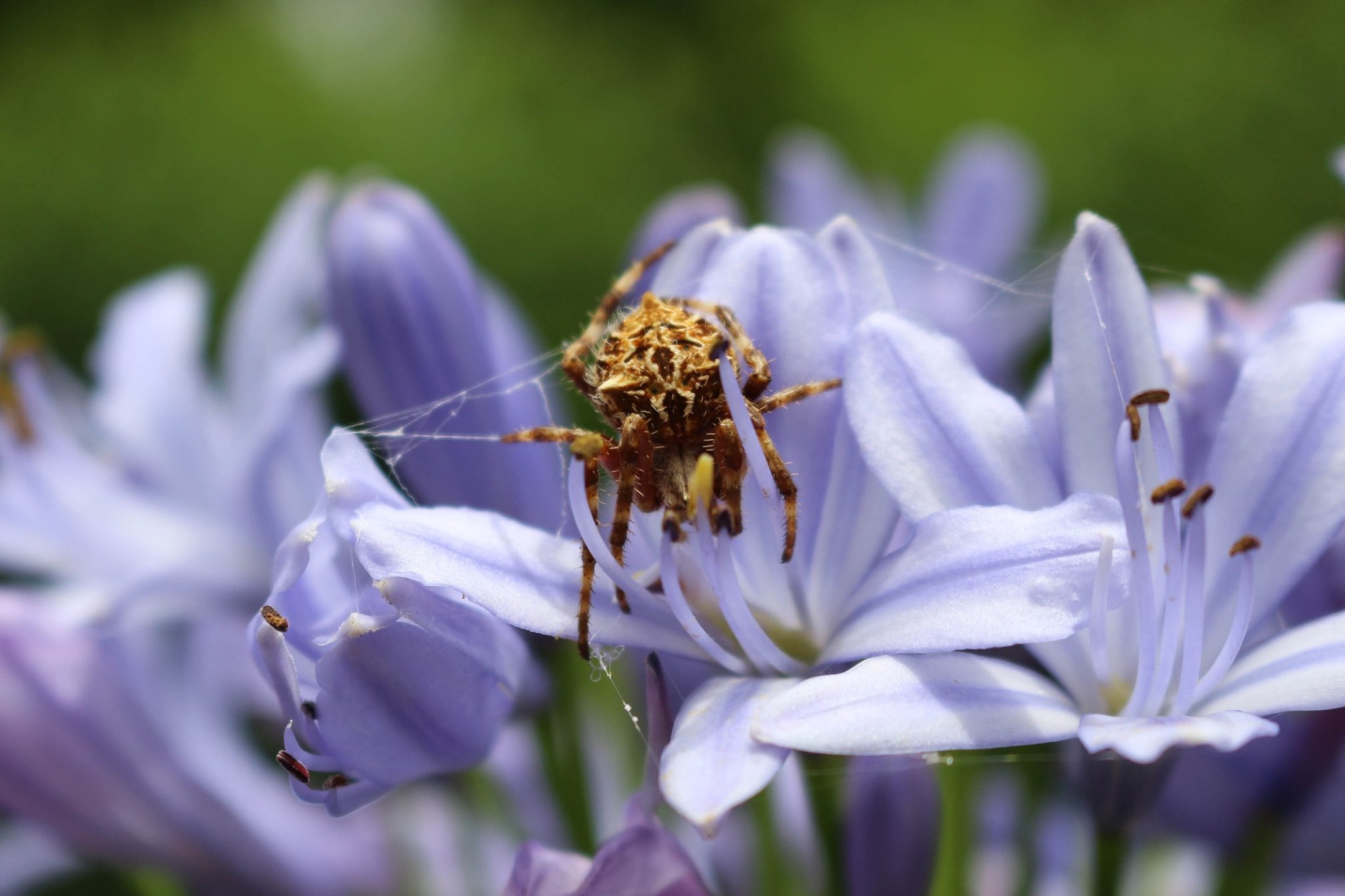 Amazing images by all!
This week Scott was back at it again, coming as a runner up in Taronga Zoo's Magnificent Mammals Wild Snaps Photo Competition. This is his second award this year for his brilliant nature photography and photo titled 'Grey-headed flying fox'.
Great work Scott!
On Wednesday June 24th the Taronga Education team were excited to share the amazing runner up photos from the Magnificent Mammals theme of their Wild Snaps Photo Competition, supported proudly by QBE Insurance Australia. Congratulations to all these super talented students for showing such a variety of interesting mammals!
And three cheers for our three resident students:
Xanthe (Stage 6) from Canberra College 'No prob-llama'
Harper (Stage 4) from Hennessy Catholic College 'Winter horse'
Kayleigh (Stage 6) from Oxford Falls Grammar School 'Joey joy':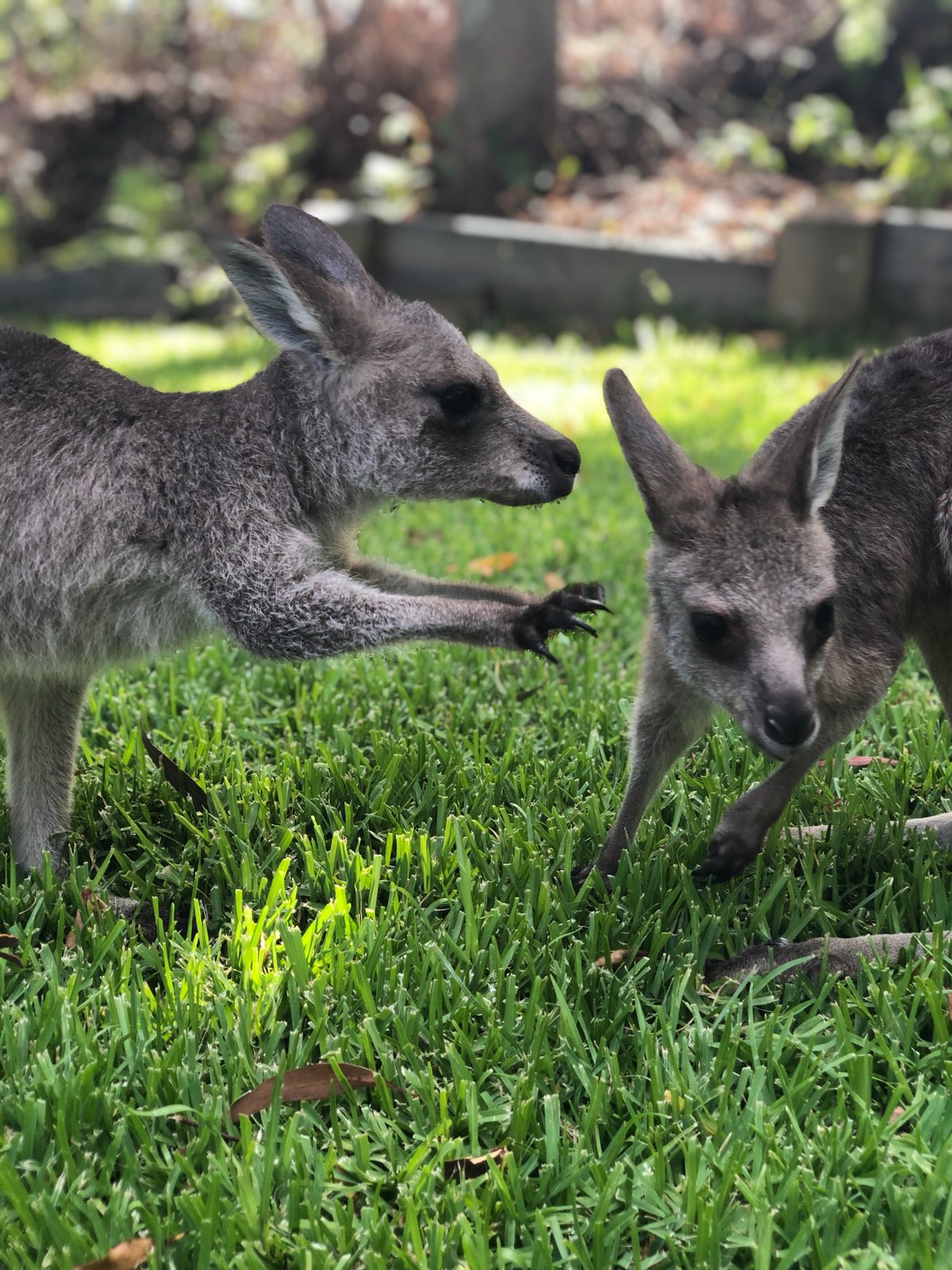 Holly (Stage 5) from NBSC Cromer Campus 'Cow in the paddock':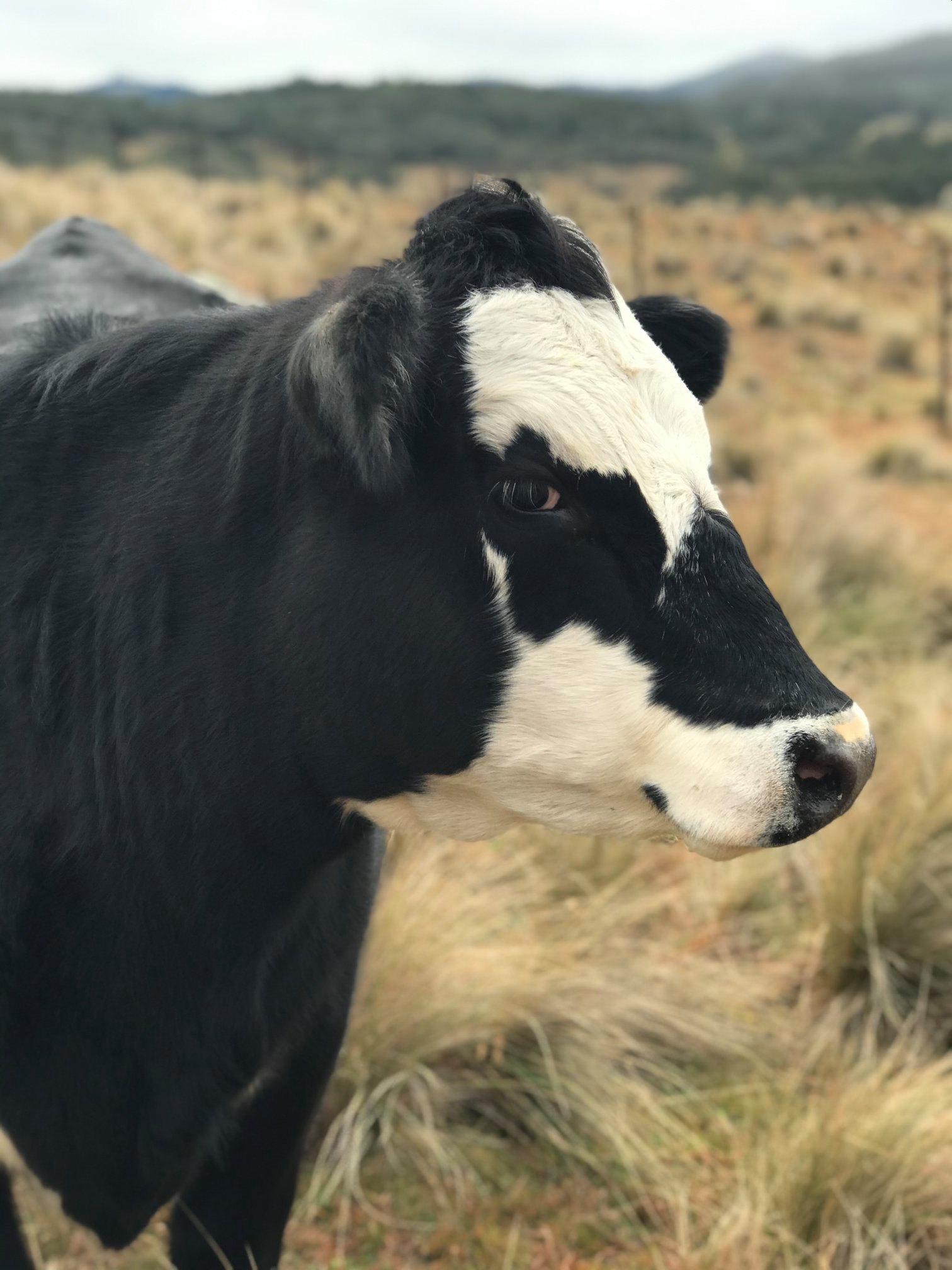 Danielle (Stage 6) Hastings Secondary College, Westport Campus 'Bozo'
Lillian (Stage 5) Cherrybrook Technology High School 'Spiky little friend'
Isabella (Stage 5) Pymble Ladies' College 'Crunch and sip'
Imogen (Stage 4) Bossley Park High School 'Water buffalo'
Scott (Stage 4) Pittwater High School 'Grey-headed flying fox':
Declan (Stage 1) Hawkesbury Independent School 'Casper'
_________________________________________________________________________
Taronga Education team's final fortnightly theme for this term, ''Creative Camouflage'', is now open!
Creative Camouflage
Many animals are masters of camouflage, you'd be surprised how many creatures from lizards to bugs to birds and more could be hiding around you! An animal's ability to hide itself from predator or prey is one of the most widespread and varied adaptations. Share your best photo(s) of any creative camouflage you can spot!
Competition open: Monday 22 June at 9am - Friday 3 July at 5pm
Winners announced: Monday 6 July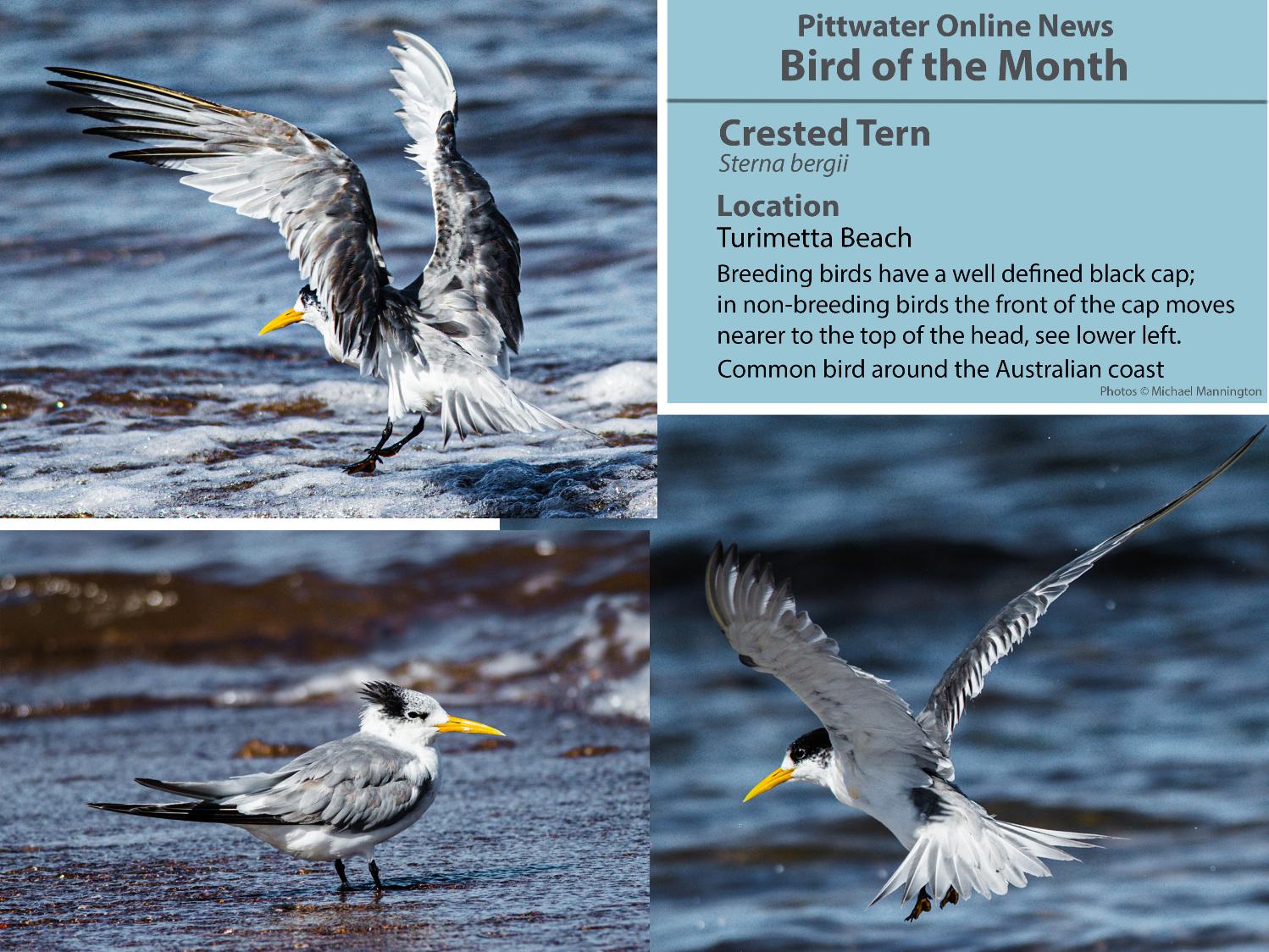 Bird of the Month photography by Michael Mannington of Community Photography and Pittwater Online News Features Photographer.
Places You May Not Have Been To Yet: King Of Prussia, Pennsylvania
King of Prussia (also referred to as KOP) is a census-designated place in Upper Merion Township, Montgomery County, Pennsylvania, United States. As of the 2010 census, its population was 19,936. The community took its name in the 18th century from a local tavern named the King of Prussia Inn, which was named after King Frederick the Great of Prussia.
The eponymous King of Prussia Inn was originally constructed as a cottage in 1719 by the Welsh Quakers William and Janet Rees, founders of nearby Reesville. The cottage was converted to an inn in 1769 and did a steady business in colonial times as it was approximately a day's travel by horse from Philadelphia. Settlers headed west to Ohio would sleep at the inn on their first night on the road. Some historians state it was possibly renamed in honour of Benjamin Franklin's pro-American satirical essay "An Edict by the King of Prussia". At some point a wooden signboard of the inn depicted King Frederick II (Frederick the Great) of Prussia. The inn is listed on America's National Register of Historic Places.
Benjamin Franklin wrote "An Edict by the King of Prussia" for Philadelphia's Public Advertiser in September of 1773. This satirical article mocks the dominating relationship that Great Britain held over the Colonies by paralleling the illogical relationship between Prussia and Great Britain. Franklin, from a Prussian point of view, highlights the restrictions and laws that Prussia intends to impose on Britain. These laws are implemented as compensation for funding the Seven Years War, and for populating England with Prussian citizens. Through this article, Franklin illustrates the overreach and power of Great Britain to the public.
Writing as the King of Prussia, Franklin suggests new laws be implemented against Britain. One specific law was to tax merchandise being imported or exported from Britain. Franklin wrote, "We do hereby ordain, that all Ships or Vessels bound from Great Britain to any other Part of the World, or from any other Part of the World to Great Britain, shall in their respective Voyages touch at our Port of KONINGSBERG, there to be unladen, searched, and charged with the said Duties." This law, being proposed by Franklin as the King of Prussia, correlates to similar laws being imposed on the American colonies. Colony ships were forced to navigate to Great Britain in order for inspections to be performed and taxes to be issued. The King of Prussia also proposes that all natural resources, procedures of production, and specific products of Britain belong to Prussia. The King's declaration states:
And WHEREAS there have been from Time to Time discovered in the said Island of Great Britain by our Colonists there, many Mines or Beds of Iron Stone…But We are nevertheless graciously pleased to permit the Inhabitants of the said Island to transport their Iron into Prussia, there to be manufactured, and to them returned, they paying our Prussian Subjects for the Workmanship, with all the Costs of Commission, Freight and Risque coming and returning, any Thing herein contained to the contrary notwithstanding.
This law, pertaining to laws imposed on the American colonies, takes away valuable resources, removes production jobs, and costs the colonists more money in fees and taxes. This edict proposed by Prussia, if legitimate, would have been protested vehemently by the citizens and government of Great Britain. Similarly, the people of the American colonies, whom actually faced these mandates, should express their opposition to the overreach of the British government.
As a devout patriot, Benjamin Franklin took notice of the oppressive nature of British rule. He, as well as other colonists, were upset with unjust laws sanctioned by Britain. Such laws include the Stamp Act, Tea Act, Quartering Act, and Navigation Acts – laws that restricted the colonies ability to operate freely and provide for their well-being. This tyrannical approach led colonists to produce satirical works and propaganda to encourage the people to stand up for their rights, ultimately leading to the start of the Revolutionary War. [1.]
The inn was forced to move with the expansion of U.S. Route 202. U.S. 202 is a major north-south highway that passes through the town from southwest to northeast. Its construction as a modern expressway would have caused the destruction of the King of Prussia Inn; however, historic preservationists managed to prevail upon the Commonwealth of Pennsylvania to avoid this structure by building north and southbound lanes on either side of it.
The Commonwealth of Pennsylvania acquired the property on which the inn was located in 1952. For more than 50 years the inn was marooned on an artificial island, with cars and trucks roaring past it on all sides. It was sealed up for years, surrounded by a high fence. The inn was successfully relocated on August 20, 2000 and opened to the public in October 2002. The King of Prussia Chamber of Commerce (now the Montgomery County Chamber of Commerce) has occupied the building since the restoration.
King of Prussia Inn as it appeared circa 1919 prior to restoration and relocation

1. Franklin and the American Experiment - Just another Blogs @ Suffolk University site.
Ten Below Photography: New Video
Published June 22, 2020
''There is a mesmerising poetry to the movement of water as it distorts reflection and light in its hypnotic flow.
Use the combination of breathe, flowing water, elevated emotion keywords and gentle tones to bring yourself into a calm and relaxed state of presence. Breathe deeply and follow the prompts to bring that particular feeling into your awareness. Relax and enjoy. Please note - the placement of keywords can be interchanged. I used them where they resonate for me. The intention is to bring elevated emotions within and feel them, to remind ourselves of the importance of love, joy and happiness.''
Footage filmed along the coast of Sydney, Australia.
What Is An Ecocultural Identity; And Why It Matters To You
June 26, 2020 By Ben Knight, UNSW
At the core of the most pressing global issues of our time is a crisis of identity, where culture meets ecology.
The importance of the environment is often downplayed as merely one in a sea of global issues. However, the environment is not only indistinguishable from these issues, it is fundamental to who we are, a UNSW environment and society expert says.
"Our social and cultural lenses shape the way we see and relate to each other and the rest of the planet," says Associate Professor Tema Milstein from UNSW Arts & Social Sciences. "But our identities have not only social and cultural foundations and ramifications, but ecological ones as well."
The failure of the majority of the world to acknowledge the ecological in ourselves – its denial even – has led to environmental crises, a sort of global identity crisis driving the most pressing problems of our time, from climate crisis to COVID-19.
"One of the core premises [in] western/ised cultures is that humans are not nature, that humans are not the environment, and that the environment is kind of a backdrop to humanity ... the majority of societies now have reoriented their identities to be based on this separation in a way that has become very destructive," she says.
"What we see manifest from this 'human is separate from nature' paradigm is societies of overconsumption, alienation and out-of-balance extraction."
A/Prof. Milstein says contemporary social injustices around the world are inherently entangled with these hierarchical environmental orientations. Liberator movements, from Extinction Rebellion to Black Lives Matter, address related paradigms, she says.
"When we're looking at Black Lives Matter, when we're looking at all of the different powerful movements afoot right now, including Extinction Rebellion, School Strike 4 Climate, all the Indigenous-led protector uprisings, these are in conversation because it's about moving away from a separate 'power over' way of identifying with each other – and with the planet – and into a mutual understanding of ourselves as inextricable from one another, as mutually constituted."
'... an ecocentric paradigm – it widens the scope, where we see humanity as part of the ecosystem ...'
A/Prof. Milstein says, if we are to ensure a habitable future, today's industrialised societies need to fundamentally redefine their relations with the planet and each other. In addition to structural and policy change, this requires individuals restoratively reconnecting with their ecological selves.
"Every identity is ecological, and if we negate this ecological dimension of ourselves, we're able to deny our interlinkages and impacts [in relation to the environment]," she says. "But if we can reimagine who we are and how we behave as inseparable from the functioning of our ecological homes and relations, we can cultivate our way into not just habitable but thriving futures."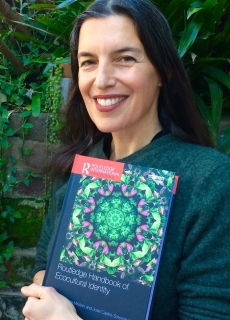 Associate Professor Tema Milstein
Tema Milstein. Photo: Supplied.
A/Prof. Milstein is co-editor of the Routledge Handbook of Ecocultural Identity, which brings together 40 international authors across a wide range of social sciences and humanities disciplines to introduce a framework for understanding identities as not just social and cultural, but as always ecological, as well.
The book also offers "an ecocentric paradigm – it widens the scope, where we see humanity as part of the ecosystem ... it completely shifts our way of identifying from one of a removed orientation to one where we are responsive and responsible," she says.
By considering identity as always ecocultural, the Routledge Handbook of Ecocultural Identity reframes interpersonal issues as both environmental and sociocultural issues and encourages a scalable approach to address today's most pressing problems, she says.
"Ecocultural identity is really a very old concept, but it has largely been removed from the academy. In the Handbook, we're conversing across disciplines about personal and societal experience around the world so we can have a common language and also engage the public sphere in this conversation.
"An ecocultural lens has the potential to affect all sorts of everyday decision-making ... from individual choices to institutional choices to governmental choices, parameters will start to shift: for instance, our whole notion of what an economy is, the whole notion of quality of life."
'As more and more of us start to question who we are – and how who we are shapes our planet – then things will start to change rapidly.'
The Handbook's research explores a wide range of international ecocultural identities in tension and transition, including rural and urban-dwellers, traditional and modern farmers, hunters and ranchers, counterculture makers and conservatives turned activist, miners and the urban poor, faith-based communities and children, tourists and border-dwellers, and Indigenous and non-Indigenous communities in conversation.
"It isn't just a book that focuses on the individual, but it does bring the everyday to the fore in a way that is necessary right now," she says. "People will find many contexts they can relate to."
A/Prof. Milstein says she is confident an ecocultural shift is afoot and that it will only continue to build momentum.
"There is an increasing number of people focused on this right now; more people are asking really important questions, more people are taking responsibility," she says. "As more and more of us start to question who we are – and how who we are shapes our planet – then things will start to change rapidly."
Australian Research: Medicinal Cannabis May Reduce Behavioural Problems In Kids With Intellectual Disabilities
June 24, 2020: Murdoch Childrens Research Institute
Cannabidiol, a type of medicinal cannabis, may reduce severe behavioural problems in children and adolescents with an intellectual disability a new study has found.
The pilot study, led by the Murdoch Children's Research Institute (MCRI) and published in the British Journal of Clinical Pharmacology, recorded a clinically significant change in participants' irritability, aggression, self-injury, and yelling. The intervention was also found to be safe and well-tolerated by most study participants.
The randomised controlled trial involved eight participants, aged 8-16, years who took either cannabidiol or a placebo over eight weeks. Participants were recruited from paediatric clinics from both hospital and private paediatric practices.
Although the pilot study was not large enough to make definitive statements, the early findings strongly support a larger follow-up trial. Only a large scale randomised controlled trial can produce the definitive results necessary to drive changes in prescribing and clinical care guidelines. The researchers are planning a large study to definitively test the findings.
The researchers are also seeking funding for further research into the effectiveness of medicinal cannabis in children with developmental disorders such as autism and Tourette syndrome.
Associate Professor Daryl Efron, a clinician-scientist at MCRI who led the study, said this was the first investigation of cannabidiol to manage severe behavioural problems in children and adolescents with an intellectual disability. Most of the participants also had autism.
The study found the medication was generally well-tolerated and there were no serious side effects reported. All parents reported they would recommend the study to families with children with similar problems.
Associate Professor Efron said severe behavioural problems such as irritability, aggression and self-injury in children and adolescents with an intellectual disability were a major contributor to functional impairments, missed learning opportunities and reduced quality of life.
He said conventional psychotropic medications, including anti-psychotics and anti-depressants, were prescribed by Australian paediatricians for almost half of young people with an intellectual disability, despite limited evidence of their effectiveness. Given how extremely difficult behavioural problems were to treat in these patients, new, safer interventions were needed to treat this highly vulnerable patient group, he said.
"Current medications carry a high risk of side-effects, with vulnerable people with intellectual disability being less able to report side-effects," he said. "Common side-effects of antipsychotics, such as weight gain and metabolic syndrome, have huge health effects for a patient group already at increased risk of chronic illness."
Cannabidiol is already being used increasingly to manage a range of medical and psychiatric conditions in adults and epilepsy in children.
Associate Professor Efron said there was intense interest from parents and physicians in medicinal cannabis as a treatment for severe behavioural problems in youth with an intellectual disability.
"Parents of children with an intellectual disability and severe behavioural problems are increasingly asking paediatricians whether they can access medicinal cannabis for their child and some parents have reported giving unregulated cannabis products to their children," he said.
"We are also finding many physicians feel unprepared to have these conversations with their patients." Researchers from The Royal Children's Hospital, the University of Melbourne and Monash University also contributed to the study.
Daryl Efron, Jeremy L. Freeman, Noel Cranswick, Jonathan M. Payne, Melissa Mulraney, Chidambaram Prakash, Katherine J. Lee, Kaitlyn Taylor, Katrina Williams.
A pilot randomised placebo‐controlled trial of cannabidiol to reduce severe behavioural problems in children and adolescents with intellectual disability.
British Journal of Clinical Pharmacology, 2020; DOI:
10.1111/bcp.14399
Massive Prehistoric Circle Near Stonehenge
What could be one of the largest prehistoric sites in the UK has been discovered near Stonehenge by a consortium of archaeologists led by the University of Bradford.
A massive 2km-wide ring of prehistoric 'shafts' up to 10m across and 5m deep has been discovered around the 'super henge' at Durrington Walls and the famous site at Woodhenge. The structures have been carbon dated to about 2500BC.
Archaeologists believe the circle of shaft marks a boundary around the massive henge at Durrington. It is thought the features, along with an internal post line, could have guided people towards the religious sites and warned others not to cross the boundary.
Prof Vince Gaffney, 50th Anniversary Chair of the School of Archaeological and Forensic Sciences in the Faculty of Life Sciences, said it was extraordinary such a major find had been made so close to Stonehenge.
"The area around Stonehenge is amongst the most studied archaeological landscapes on earth and it is remarkable that the application of new technology can still lead to the discovery of such a massive prehistoric structure which, currently, is significantly larger than any comparative prehistoric monument that we know of in Britain, at least."
"When these pits were first noted it was thought they might be natural features -- solution hollows in the chalk. Only when the larger picture emerged, through the geophysical surveys undertaken as part of the Stonehenge Hidden Landscape Project, could we join the dots and see there was a pattern on a massive scale."
Research on the pits at Durrington was undertaken by a consortium of archaeologists led by the University of Bradford as part of the
Stonehenge Hidden Landscape Project
(
https://lbi-archpro.org/cs/stonehenge/
), and with the Ludwig Boltzmann Institute for Archaeological Prospection and Virtual Archaeology, the Universities of Birmingham, St Andrews, Warwick, the University of Wales Trinity Saint Davids, and the Scottish Universities Environmental Research Centre (University of Glasgow).
Researchers have identified up to 20 shafts but estimate there may have been more than 30 originally.
"The size of the shafts and circuit surrounding Durrington Walls is without precedent within the UK. It demonstrates the significance of Durrington Walls Henge, the complexity of the monumental structures within the Stonehenge landscape, and the capacity and desire of Neolithic communities to record their cosmological belief systems in ways, and at a scale, that we had never previously anticipated."
Dr Nick Snashall, National Trust archaeologist for the Stonehenge and Avebury World Heritage Site, said: "As the place where the builders of Stonehenge lived and feasted Durrington Walls is key to unlocking the story of the wider Stonehenge landscape, and this astonishing discovery offers us new insights into the lives and beliefs of our Neolithic ancestors.
"The Hidden Landscapes team have combined cutting-edge, archaeological fieldwork with good old-fashioned detective work to reveal this extraordinary discovery and write a whole new chapter in the story of the Stonehenge landscape."
The universities undertaking field research supporting this press release included the University of Bradford with the Ludwig Boltzmann Institute for Archaeological Prospection and Virtual Archaeology the Universities of Birmingham, St Andrews, Trinity Saint David (University of Wales), Warwick, and the Scottish Universities Environmental Research Centre. The work was undertaken a part of the Stonehenge Hidden Landscapes Project and brought together experts in non-invasive geophysical prospection and remote sensing, and specialists in British prehistory and landscape archaeology in order to carry out research in one of the most important archaeological landscapes in Europe. The outstanding geophysical survey and visualization capabilities of the team has been made possible only because of the unique expertise and combined resources of the wider project partnership. an international collaboration of the Ludwig Boltzmann Gesellschaft (Austria), Amt der Niederösterreichischen Landesregierung (Austria), the University of Vienna (Austria), the Vienna University of Technology (Austria), ZAMG- the Central Institute for Meteorology and Geodynamics (Austria), Airborne Technologies (Austria), 7reasons (Austria), ÖAW- Austrian Academy of Sciences (Austria), ÖAI -- Austrian Archaeological Institute (Austria), RGZM Mainz -- Römisch‐Germanisches Zentralmuseum Mainz (Germany), the University of Birmingham in collaboration with the University of Bradford (GB), Arkeologerna of Statens Historiska Museer (Sweden), NIKU -- Norwegian Institute for Cultural Heritage (Norway), and Vestfold fylkeskommune -- Kulturarv (Norway).
Vincent Gaffney, Eamonn Baldwin, Martin Bates, C. Richard Bates, Christopher Gaffney, Derek Hamilton, Tim Kinnaird, Wolfgang Neubauer, Ronald Yorston, Robin Allaby, Henry Chapman, Paul Garwood, Klaus Löcker, Alois Hinterleitner, Tom Sparrow, Immo Trinks, Mario Wallner, Matthew Leivers.
A Massive, Late Neolithic Pit Structure associated with Durrington Walls Henge.
Internet Archaeology, 2020; DOI:
10.11141/ia.55.4
Digitise Your Dog Into A Computer Game
Researchers from the University of Bath have developed motion capture technology that enables you to digitise your dog without a motion capture suit and using only one camera.
The software could be used for a wide range of purposes, from helping vets diagnose lameness and monitoring recovery of their canine patients, to entertainment applications such as making it easier to put digital representations of dogs into movies and video games.
Motion capture technology is widely used in the entertainment industry, where actors wear a suit dotted with white markers which are then precisely tracked in 3D space by multiple cameras taking images from different angles. Movement data can then be transferred onto a digital character for use in films or computer games.
Similar technology is also used by biomechanics experts to track the movement of elite athletes during training, or to monitor patients' rehabilitation from injuries. However, these technologies -- particularly when applying them to animals -- require expensive equipment and dozens of markers to be attached.
Computer scientists from
CAMERA
, the University of Bath's motion capture research centre digitised the movement of 14 different breeds of dog, from lanky lurchers to squat pugs, which were residents of the local Bath
Cats' and Dogs' Home
(BCDH).
Wearing special doggie motion capture suits with markers, the dogs were filmed under the supervision of their BCDH handlers doing a range of movements as part of their enrichment activities.
They used these data to create a computer model that can accurately predict and replicate the poses of dogs when they're filmed without wearing the motion capture suits. This model allows 3D digital information for new dogs -- their shape and movement -- to be captured without markers and expensive equipment, but instead using a single RGBD camera. Whereas normal digital cameras record the red, green and blue (RGB) colour in each pixel in the image, RGBD cameras also record the distance from the camera for each pixel.
PhD researcher Sinéad Kearney said: "This is the first time RGBD images have been used to track the motion of dogs using a single camera, which is much more affordable than traditional motion capture systems that require multiple cameras.
"This technology allows us to study the movement of animals, which is useful for applications such as detecting lameness in a dog and measuring its recovery over time.
"For the entertainment industry, our research can help produce more authentic movement of virtual animals in films and video games. Dog owners could also use it to make a 3D digital representation of their pet on their computer, which is a lot of fun!"
The team presented their research at one of the world's leading AI conferences, the
CVPR
(Computer Vision and Pattern Recognition) conference on 17 &18 June.
The team has also started testing their method on computer-generated images of other four-legged animals including horses, cats, lions and gorillas, with some promising results. They aim in the future to extend their animal dataset to make the results more accurate; they will also be making the dataset available for non-commercial use by others.
Professor Darren Cosker, Director of CAMERA, said: "While there is a great deal of research on automatic analysis of human motion without markers, the animal kingdom is often overlooked.
"Our research is a step towards building accurate 3D models of animal motion along with technologies that allow us to very easily measure their movement. This has many exciting applications across a range of areas -- from veterinary science to video games."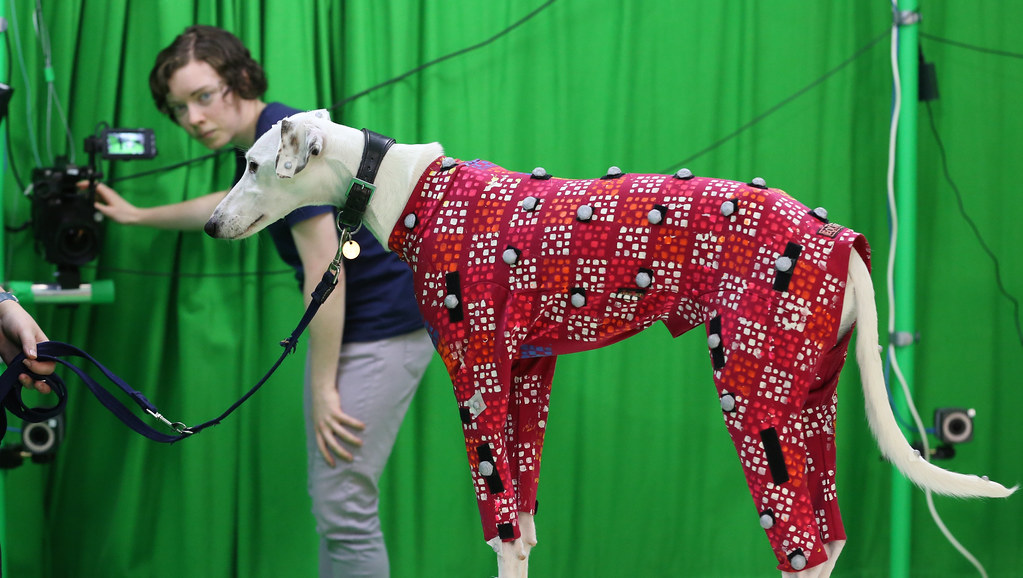 The research enables you to digitise a dog without an expensive studio motion capture camera set up
Grant To Expand Trial Of Breakthrough Treatment For Patients With Paralysis
The University of Melbourne and the Royal Melbourne Hospital have welcomed a $1.48 million Federal Government grant that will expand a world first-in-human clinical trial of an implantable brain-computer interface designed to help Australians with upper limb paralysis restore functional independence.
The Federal Minister for Health Greg Hunt made the announcement on Thursday morning.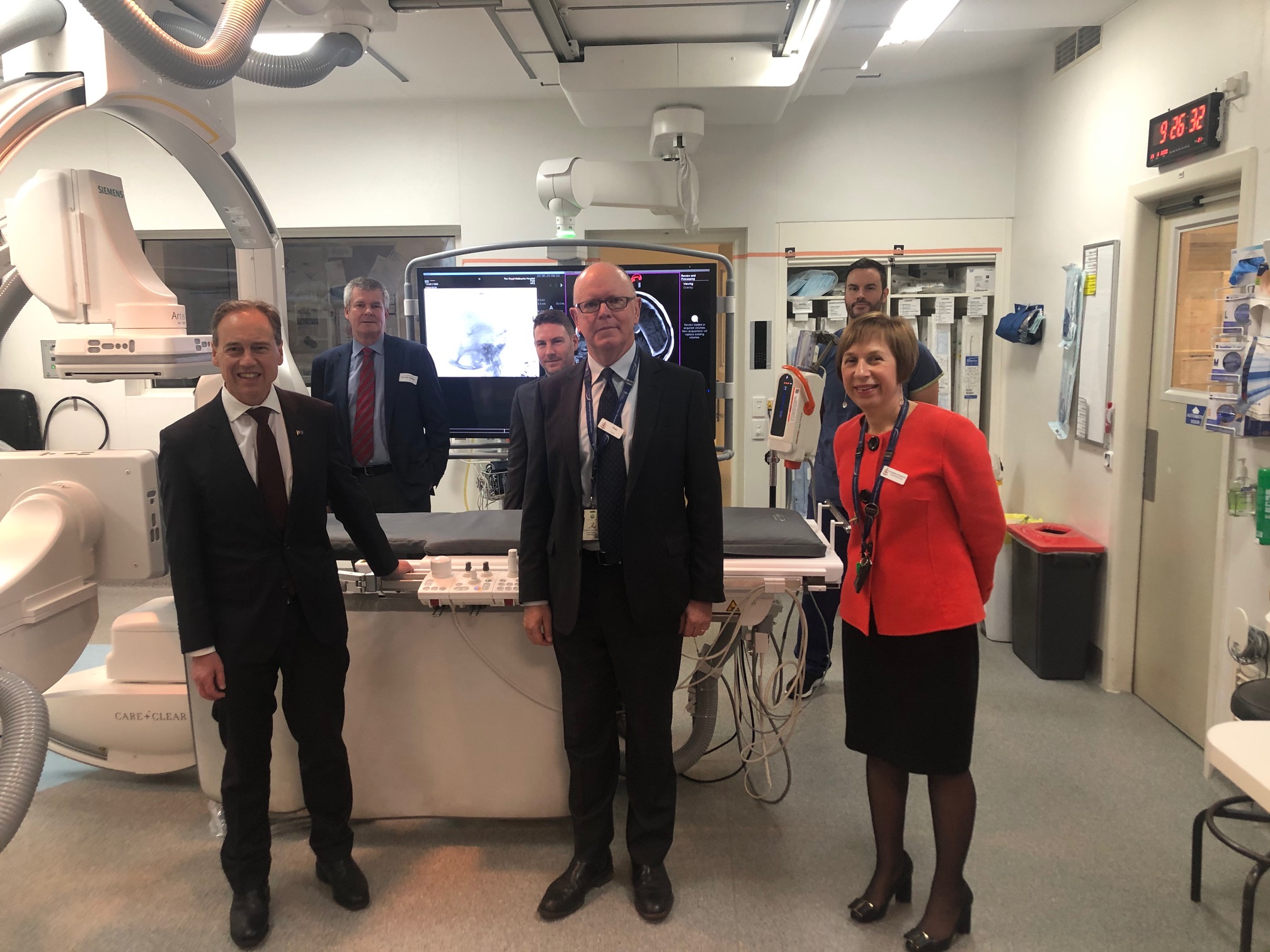 Left to right: The Federal Minister for Health Greg Hunt, Professor Peter Mitchell from the Royal Melbourne Hospital, and Professor Christine Kilpatrick, the CEO of Melbourne Health.

The feasibility trial which began last year is based on a device called The Stentrode™ - a fully implantable therapeutic device that interacts with the nervous system from inside a blood vessel to translate brain commands. The feasibility trial is being carried out collaboratively with the University's licensed commercialization partner Synchron Australia Pty Limited. It is intended that, through Synchron, the University's research will be translated into patients worldwide.
The device is inserted via the blood vessels as part of a neurointerventional procedure performed at the Royal Melbourne Hospital. The implant enables patients to achieve hands-free control of operating systems such as Windows, by replacing the mouse and keyboard with thought-controlled command functions.
The latest funding announcement by Minister Hunt will:
- Increase the number of patients who can participate in the trial;
- Include patients that experience paralysis due to conditions beyond motor neuron disease, also known as amyotrophic lateral sclerosis. These conditions may include muscular dystrophy, stroke and spinal cord injury; and
- Expand the trial to the Royal Prince Alfred Hospital in Sydney and the Royal Brisbane and Women's Hospital.
Deputy Vice Chancellor (Research) Jim McCluskey acknowledged the Federal Government's support saying it provided hope to people who are unable to communicate or move due to diseases of the nervous system.
"This funding announcement will enable the University and its partners at the Royal Melbourne Hospital to continue research which is critical to improving the lives of patients who otherwise have limited physical function or live in a world of silence," Professor McCluskey said. "The research represents how cutting-edge clinical need can be addressed at the University through multidisciplinary innovation using biomedical engineering to facilitate neurological intervention."
Associate Professor Thomas Oxley, co-head of the vascular bionics laboratory at the University of Melbourne and CEO of Synchron said the potential to advance this important work that this grant offers cannot be understated.
"Having this support from the Australian government further validates the importance of our work and our confidence that this technology will lead to the realization of a treatment option with the capability to transform the lives of patients with paralysis," Associate Professor Oxley said.
The Royal Melbourne Hospital's Professor Peter Mitchell, Director of the RMH Neurointervention Service and principal investigator on the trial, said the funding will help the project expand and continue critical research.
"Being able to include hospitals around Australia will allow us to continue the safety trial of the device, which is already showing positive signs that it can change the lives of patients who have almost no physical function and can't speak, giving them the ability to communicate through technology," said Professor Mitchell.
Associate Professor Nicholas Opie, co-head of the vascular bionics laboratory at the University and Synchron's CTO paid tribute to the team from Melbourne's biomedical precinct.
"The potentially life changing capability of our technology is a tribute to the exceptional and highly motivated multi-disciplinary team that we initiated here at the University of Melbourne," said Associate Professor Opie.
"We are fortunate to be surrounded and supported by such incredible minds in the precinct and inspired to continue to expand our efforts to transform the lives of people with paralysis."
On Wednesday, the Minister announced funding for rare cancers, rare diseases and unmet medical needs. Two University of Melbourne research projects were awarded grants: (1) Evaluation of Fibroblastic Activation Protein Inhibitors (FAPI) as a novel radiopharmaceutical targeting cancer-associated fibroblasts for the diagnosis and treatment of patients with Cancer of Unknown Primary: (2) The FAPI-CUP trial; and A multi-centre randomised controlled trial of polysomnographic titration of non-invasive ventilation in motor neurone disease.
Sled Dogs Are Closely Related To 9,500-Year-Old 'Ancient Dog'
Sledge dogs are much older and have adapted to Arctic conditions much earlier than previously thought. In a new study from the QIMMEQ project, researchers from the University of Copenhagen show that ancestors of modern sledge dogs have worked and lived with humans for over 9,500 years.
Dogs play an important role in human life all over the world -- whether as a family member or as a working animal. But where the dog comes from and how old various groups of dogs are is still a bit of a mystery.
Now, light has been shed on the origin of the sledge dog. In a new study published in SCIENCE, researchers from the Faculty of Health and Medical Sciences, University of Copenhagen, show that the sledge dog is both older and has adapted to the Arctic much earlier than thought. The research was conducted in collaboration with the University of Greenland and the Institute of Evolutionary Biology, Barcelona.
"We have extracted DNA from a 9,500-year-old dog from the Siberian island of Zhokhov, which the dog is named after. Based on that DNA we have sequenced the oldest complete dog genome to date, and the results show an extremely early diversification of dogs into types of sledge dogs," says one of the two first authors of the study, PhD student Mikkel Sinding, the Globe Institute.
Until now, it has been the common belief that the 9,500-year-old Siberian dog, Zhokhov, was a kind of ancient dog -- one of the earliest domesticated dogs and a version of the common origin of all dogs. But according to the new study, modern sledge dogs such as the Siberian Husky, the Alaskan Malamute and the Greenland sledge dog share the major part of their genome with Zhokhov.
"This means that modern sledge dogs and Zhokhov had the same common origin in Siberia more than 9,500 years ago. Until now, we have thought that sledge dogs were only 2-3,000 years old," says the other first author, Associate Professor Shyam Gopalakrishnan, Globe Institute.
To learn more about the origins of the sledge dog, researchers have further sequenced genomes of a 33,000-year-old Siberian wolf and ten modern Greenlandic sledge dogs. They have compared these genomes to genomes of dogs and wolves from around the world.
"We can see that the modern sledge dogs have most of their genomes in common with Zhokhov. So, they are more closely related to this ancient dog than to other dogs and wolves. But not just that -- we can see traces of crossbreeding with wolves such as the 33,000-year-old Siberian wolf -- but not with modern wolves. It further emphasises that the origin of the modern sledge dog goes back much further than we had thought," says Mikkel Sinding.
The modern sledge dogs have more genetic overlap with other modern dog breeds than Zhokhov has, but the studies do not show us where or when this occurred. Nevertheless, among modern sledge dogs, the Greenland sledge dogs stands out and has the least overlap with other dogs, meaning that the Greenland sledge dog is probably the most original sledge dog in the world.
Common Features with Inuit and Polar Bears
In addition to advancing the common understanding of the origin of sledge dogs, the new study also teaches the researchers more about the differences between sledge dogs and other dogs. Sledge dogs do not have the same genetic adaptations to a sugar and starch rich diet that other dogs have. On the other hand, they have adaptations to high-fat diets, with mechanisms that are similar to those described for polar bears and Arctic people.
"This emphasises that sledge dogs and Arctic people have worked and adapted together for more than 9,500 years. We can also see that they have adaptations that are probably linked to improved oxygen uptake, which makes sense in relation to sledding and give the sledding tradition ancient roots," says Shyam Gopalakrishnan.
Mikkel-Holger S. Sinding, Shyam Gopalakrishnan, Jazmín Ramos-Madrigal, Marc De Manuel, Vladimir V. Pitulko, Lukas Kuderna, Tatiana R. Feuerborn, Laurent A. F. Frantz, Filipe G. Vieira, Jonas Niemann, Jose A. Samaniego Castruita, Christian Carøe, Emilie U. Andersen-Ranberg, Peter D. Jordan, Elena Y. Pavlova, Pavel A. Nikolskiy, Aleksei K. Kasparov, Varvara V. Ivanova, Eske Willerslev, Pontus Skoglund, Merete Fredholm, Sanne Eline Wennerberg, Mads Peter Heide-Jørgensen, Rune Dietz, Christian Sonne, Morten Meldgaard, Love Dalén, Greger Larson, Bent Petersen, Thomas Sicheritz-Pontén, Lutz Bachmann, Øystein Wiig, Tomas Marques-Bonet, Anders J. Hansen, M. Thomas P. Gilbert.
Arctic-adapted dogs emerged at the Pleistocene–Holocene transition.
Science, 2020; 368 (6498): 1495-1499 DOI:
10.1126/science.aaz8599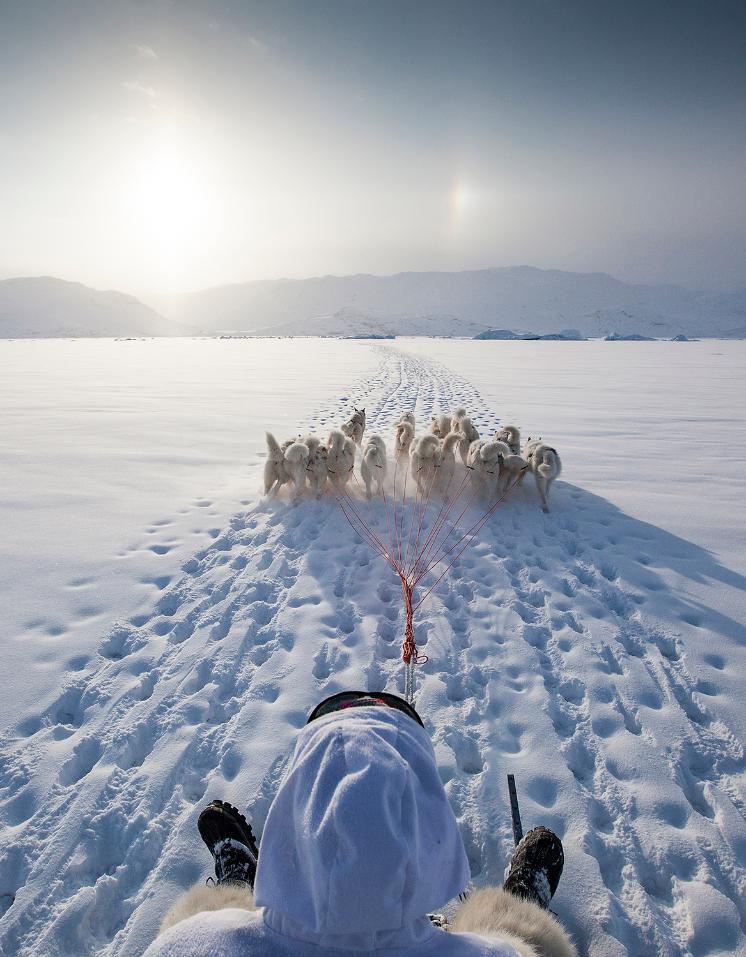 Photo: Carsten Egevang / Qimmeq
Disclaimer: These articles are not intended to provide medical advice, diagnosis or treatment. Views expressed here do not necessarily reflect those of Pittwater Online News or its staff.