Inbox and environment news: Issue 520
November 28 - December 4, 2021: Issue 520
Pittwater Natural Heritage Association: Signs Of Trad Elimination
Really EXCITING news!!! The Smut disease that affects Trad, that awful weed, is really taking off along the track to the Irrawong waterfall. We planted some infected stems there in October last year, sent from the CSIRO. Now the Smut is infecting quite a lot of nearby Trad. Watch for the yellow spots. Round spots on the undersides of the leaves are where the Smut, a type of fungus, is growing spores that spread the disease. It may not kill off the Trad but will weaken it so that other plants can get through the dense infestations.

To find out more about this project, please visit: Trad Biocontrol Release In Pittwater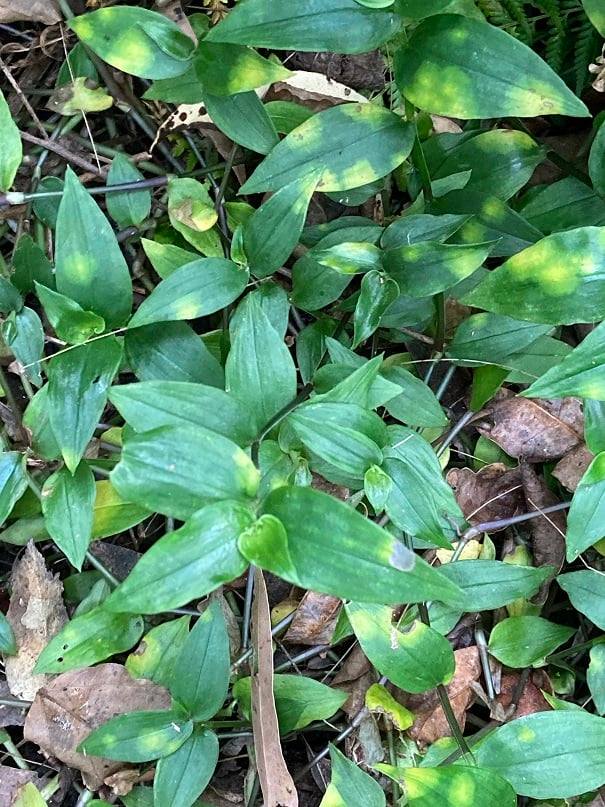 PNHA AGM 2021
The 2021 PNHA AGM, talks and lunch are on Sunday December 5.
The Bangalley Headland Reserve in Avalon has a big list of native flora and fauna species. Jayden Walsh, ecologist, and Sally Alldis, bush regenerator, will tell us about their work there.
Time: 11.30 am.
Place: Newport Recreation Centre.
Our famous Pittwater cards will be for sale.
Email pnhainfo@gmail.com if you'd like to come.
All Welcome. Double vaccination and sign in required.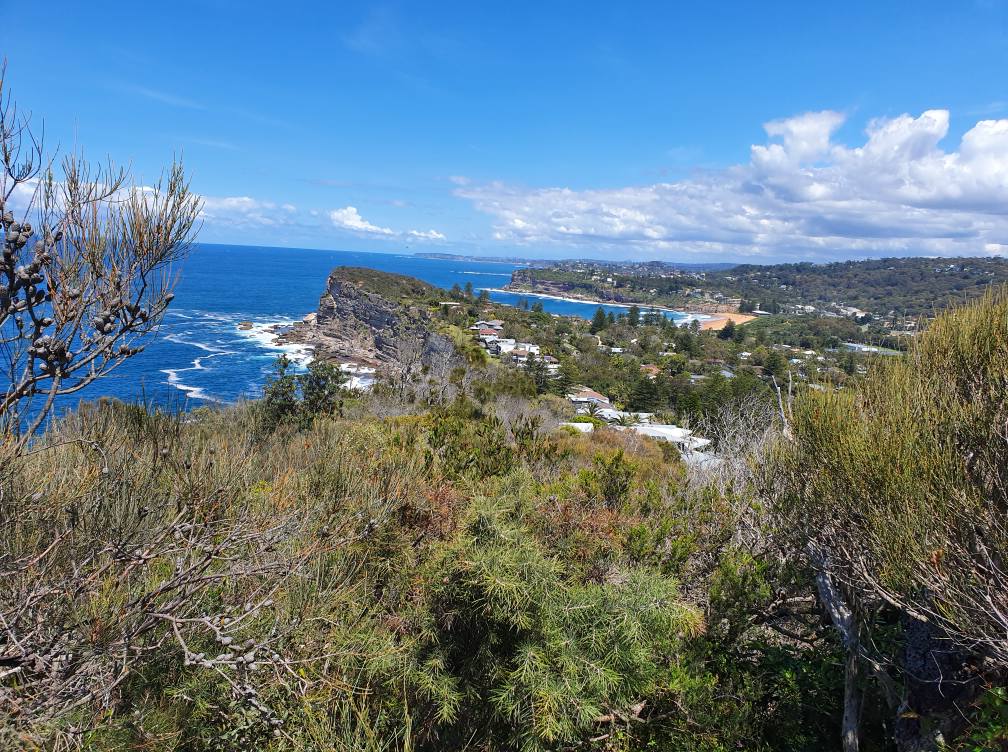 Flowering Now: PNHA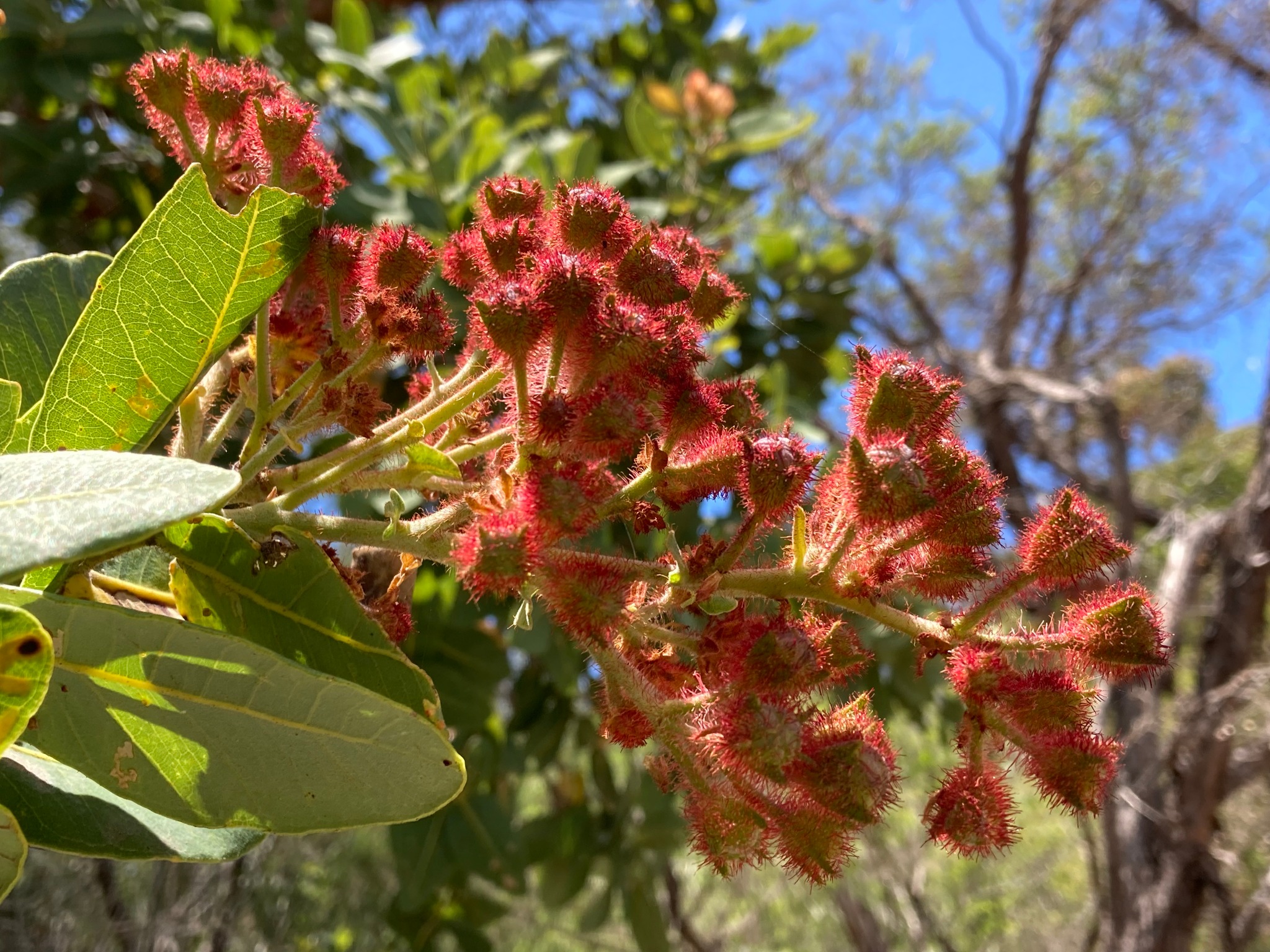 Dwarf Apple Gum, Angophora hispida. Hispida means 'hairy' - you can see why on these buds. Lots of these now in November on our favourite Chiltern Trail in Ku-ring-gai Chase NP at Ingleside. Insects love the flowers, specially beetles.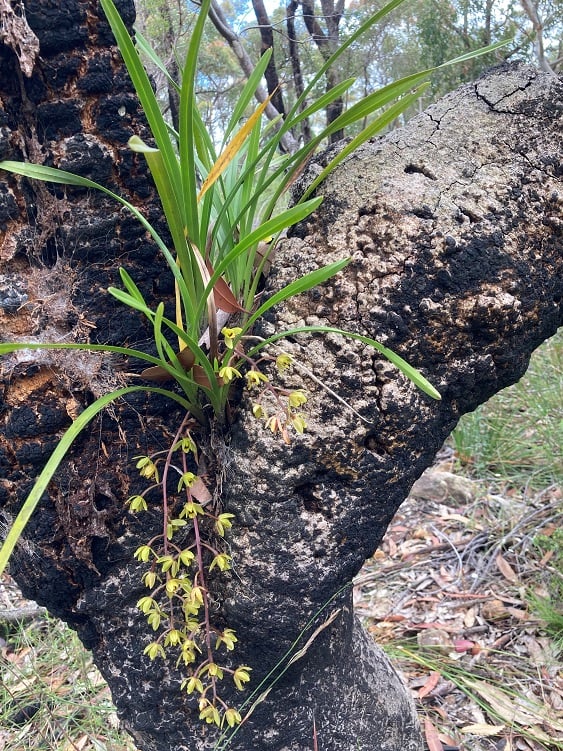 Our local native orchid Cymbidium suave is flowering now on land in Ingleside that was proposed to be cleared for housing. Just one of Ingleside's many bush treasures. The flowers are tiny, about violet-size, and on many spikes with lots of flowers. It's an epiphyte, growing on trees with deep hollows down which grow the roots.
White's Seahorse Signage At Palm Beach
White's Seahorse, also known as the Sydney Seahorse, is a medium-sized seahorse that is endemic to the east coast of Australia. The species is named after John White, Surgeon General to the First Fleet, and is one of four species of seahorses known to occur in NSW waters. Favouring shallow-water estuarine habitats, it is currently known to occur in eight estuaries on the NSW Coast, but is most abundant in Port Stephens, Sydney Harbour and Port Hacking. Its northern limit is Hervey Bay in Queensland and it has been historically recorded as far south as St Georges Basin in NSW.
Some of the characteristics of the White's Seahorse are:
17-18 dorsal-fin rays,
16 pectoral-fin rays
34-35 tail-rings
coronet is tall arranged in five pointed star at apex
spines are variable ranging from low to moderately developed and from round to quite sharp
a long snout
They have a very small anal fin which is used for propulsion, however, they are known to be one of the slowest swimming fishes in the ocean.
The White's Seahorse is considered to be endemic to the waters of southern Queensland (Hervey Bay) to Sussex Inlet NSW where it can be found occurring in coastal embayments and estuaries. It is known to occur from depths of 1 m to 18 m. Habitats that are considered important habitat for the White's Seahorse include natural habitats such as sponge gardens, seagrass meadows and soft corals. It is also known to use artificial habitats such as protective swimming net enclosures and jetty pylons.
The primary cause for the decline in abundance of White's Seahorse is the loss of natural habitats across their range in eastern Australia. The seahorses occur within coastal estuaries and embayments which are areas subject to population pressure.
Below: the signage at Palm Beach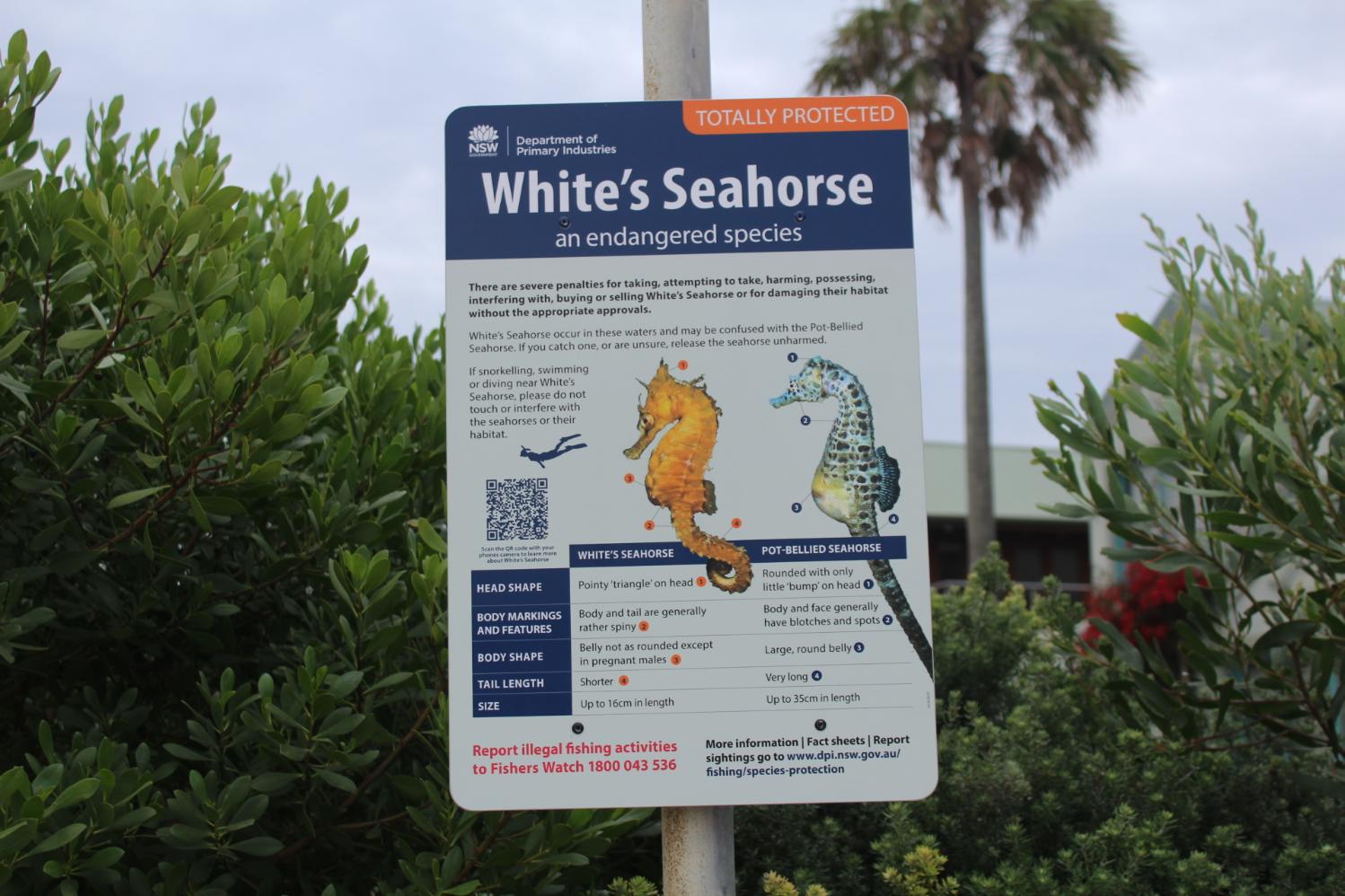 Powerful Owl Project Season Update
Wednesday December 1st: 7-8pm
Hosted by Lane Cove Council
Join us for an owly update and see what our Sydney Basin Powerful Owls have been up to throughout 2021.
Birdlife Australia will share the results of this latest breeding season and discuss the ongoing work on genetics and rodenticides as well as other challenges our urban owls are facing.
Tune in for a great overview and discussion on our owls.
FREE: Bookings essential - HERE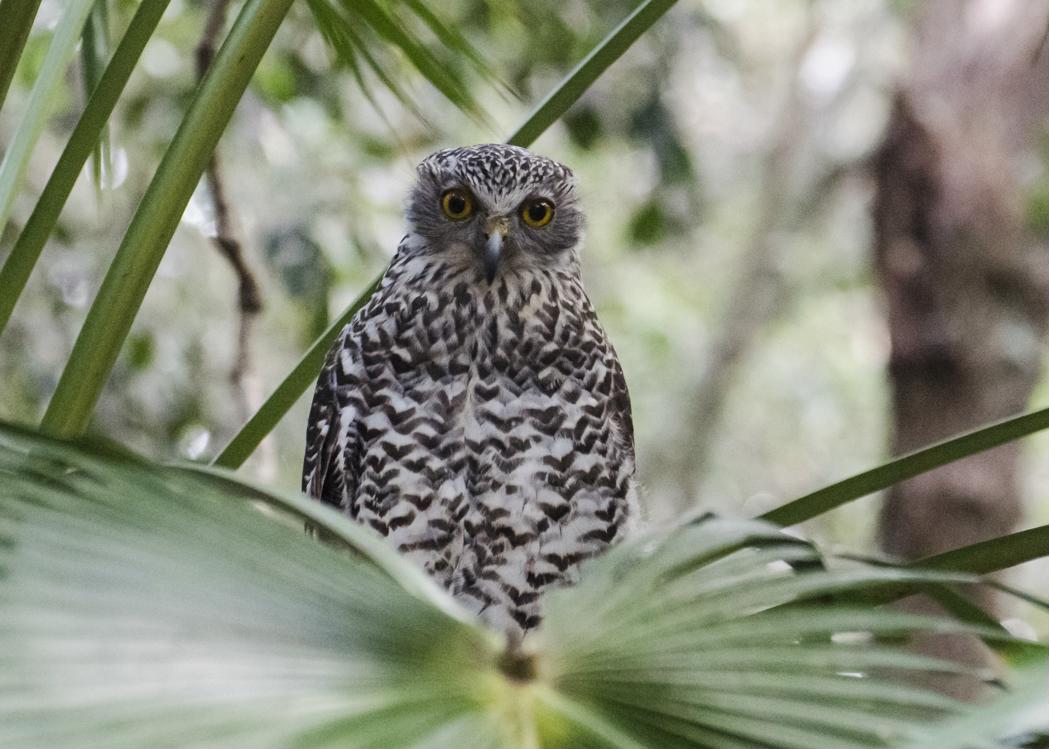 PO at Bayview: photo supplied
Our Coastal Lagoons In Focus Next On Wendy Frews' The Coast On Radio Northern Beaches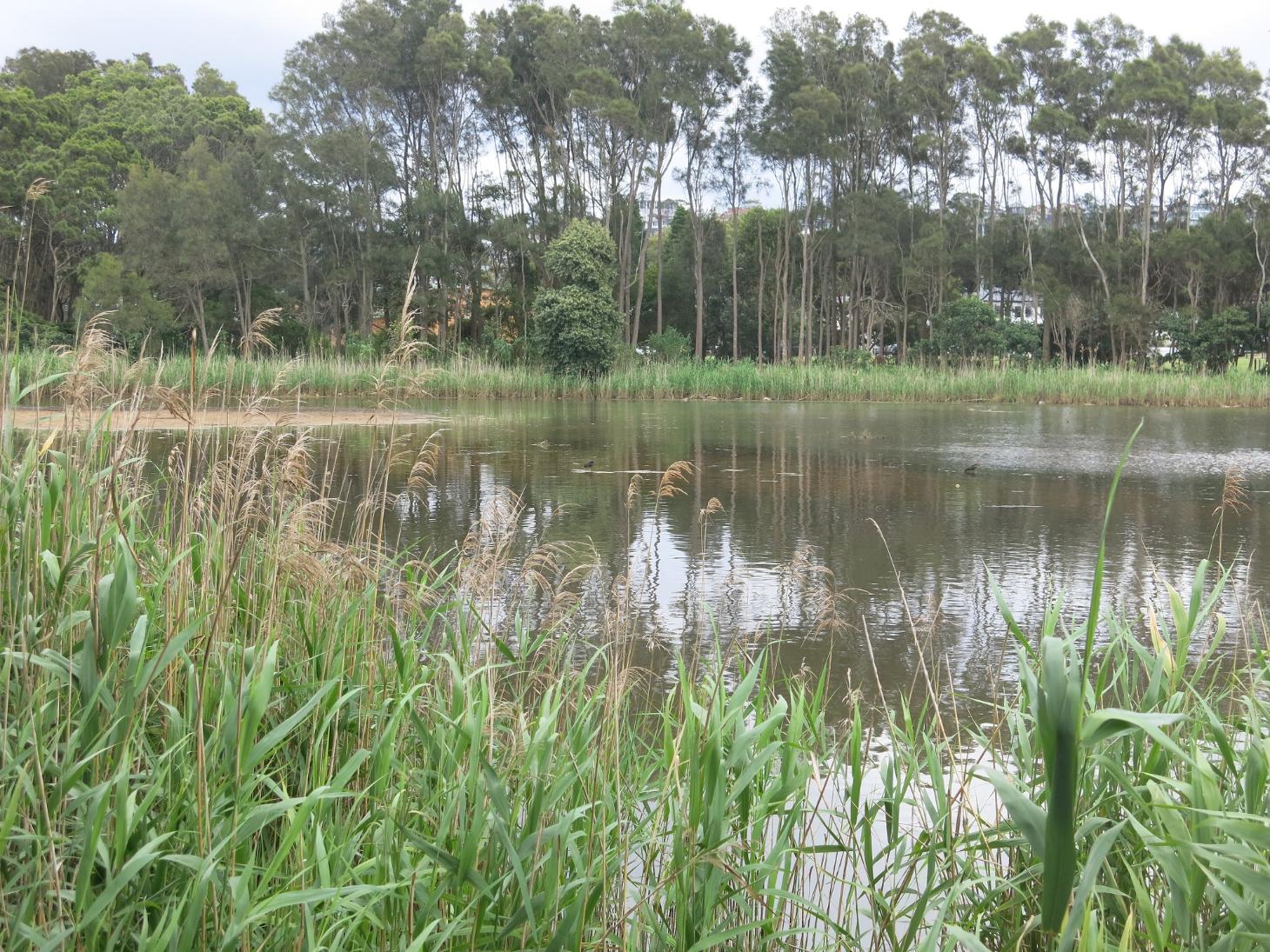 Curl Curl Lagoon. Photo: Wendy Frew
The four coastal lagoons that grace the Northern Beaches – Narrabeen, Manly, Dee Why and Curl Curl – are fragile ecosystems that have taken a battering over the years. Their wetlands have been used as rubbish dumps, their riparian zones cleared of native vegetation and suffocated by invasive species, and their waters polluted.
Some of the damage is historical. Lagoon wetlands in particular have traditionally been viewed as useless areas and sources of disease, and in many cases have been filled in and used as sports grounds and parks.
But a group of hard-working residents on the beaches is determined to bring its lagoon back to life, and instil local pride in the creek that feeds it and the native vegetation that protects its banks.
Alongside Northern Beaches Council, local group Curl Curl Lagoon Friends has been looking after the eponymous lagoon and Greendale Creek since 1980. It's latest initiative – creating a floating wetland – could raise the health of this waterway to a new level.
In the next episode of Radio Northern Beaches environment show, The Coast, Friends member Paula Cowan explains how the pilot project has worked. An above-ground 5000 litre poly water tank was installed at the back of the North Curl Curl Community Centre. The tank was filled with lagoon water and a large pad holding a growing medium was installed in the tank.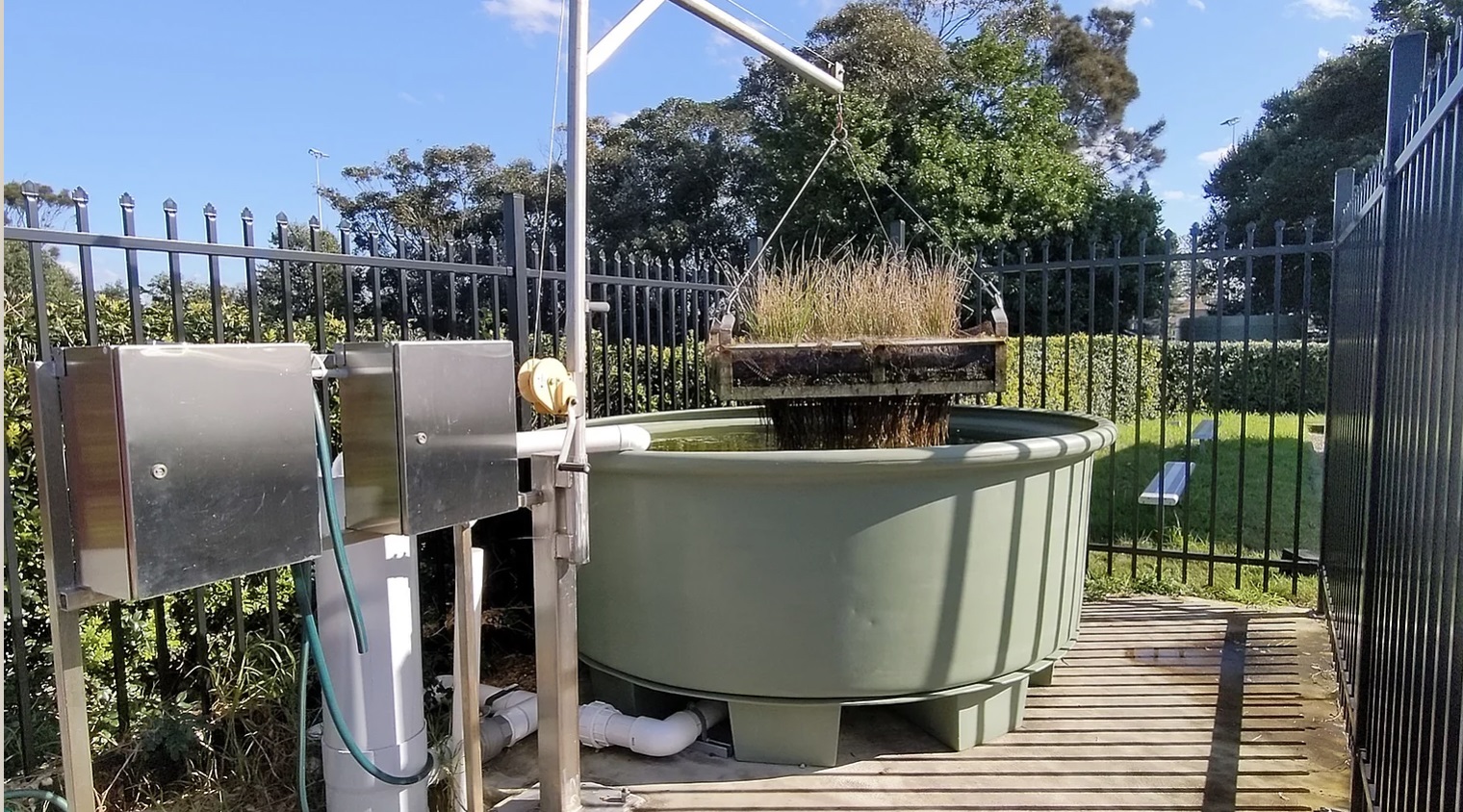 "Floating wetland" tank - photo courtesy of Curl Curl Lagoon Friends.

The idea, says Paula, is to see which native plant species can both survive in the lagoon and help clean the lagoon water. By May, this year, it was demonstrated that tall sedge species Carex appressa could survive on nothing more than sunlight, air and the nutrients present in the water sourced from the lagoon. Scientific testing showed also an encouraging general net decrease in nutrient concentration.
"We found that over time [the installation] reduced some of the phosphorous and nitrogen in the water and it has increased the oxygen in the water," says Paula.
"We have a pump that draws water from the lagoon ensuring it circulates and we have a winch that pulls up the floating pad and we can check out what's underneath it. We found dragon fly nymphs living under there so it is supporting life even under the water."
Ultimately, Curl Curl Lagoon Friends want floating wetlands like the one used in the pilot project installed in the lagoon, above the weir, where there is enough water all the time to support them. That could happen early next year.
The group has also worked hard to remove non-native vegetation from the banks of the lagoon, replacing it with endemic native species that provide food and protection to small mammals and birds.
At certain times of the year, the lagoon is a haven for waterbirds, including breeding black swans. The bush also acts as a filter between the adjacent playing fields (built on an old municipal tip that still leaches into the environment) and the lagoon, slowing down storm run-off and capturing litter that would otherwise end up in the water.
"We would like to see some more filtering in the creek," says Paula. "The more you slow the water, the more you filter it.
"I would love to see people engage with the lagoon, understand what they are looking at. When you understand something you value it."
In this episode of The Coast, which goes to air on Friday 3 December at 11am, presenter Wendy Frew also speaks to coastal engineer and former Pittwater General Manager, Angus Gordon, about dredging operations at Narrabeen Lagoon, and chats with Surfrider Foundation Northern Beaches President Brendan Donohoe about what that dredging means for surf breaks.
The Coast is broadcast at 11am on Fridays on Radio Northern Beaches (88.7/90.3 FM). You can listen to all episodes of the show, for free and on demand, at https://www.mixcloud.com/TheCoastRNB/.
Curl Curl Lagoon. Photo: Wendy Frew
Careel Creek: Dusky Moorhen + Chicks In Residence - Please Keep Your Dogs On Their Leads
A dusky moorhen has taken up residence in Careel Creek during the past few weeks and now has a clutch of babies in the nest. These are known to be poor fliers, with laboured wing beats and a slow and weak flight. In general, moorhens are capable of flying but tend to not be good at it.
Unfortunately this a gentleman was encountered with his foxy terrier, a hunting dog breed, off the leash, the dog having just spotted the bird. When it was pointed out that this is an on-leash area, with clear signage of this, and that there are birds nesting here, as it is bird breeding season, the dog owner stated 'I will do what I like'.
However, he subsequently put his dog back on its lead, and proceeded towards Avalon. Council have been alerted to the fact that there is an almost flightless protected bird in this creek and the gentleman's misconception that the rules to protect wildlife, and other human residents and their dogs, don't apply to him.
The dusky moorhen (Gallinula tenebrosa) is a bird species in the rail family and is one of the eight extant species in the moorhen genus. It occurs in India, Australia, New Guinea, Borneo and Indonesia. It is often confused with the purple swamphen and the Eurasian coot due to similar appearance and overlapping distributions. They often live alongside birds in the same genus, such as the Tasmanian nativehen and the common moorhen.
Breeding season is from August to January in the south of Australia, with generally one brood, and January to June in the north, often brooding twice. This species builds a bulky nest of reeds or grasses at the water's edge or a few centimetres above the water, often at the base of a Melaleuca and lays a clutch of 5–11 matte whitish eggs that are covered with red-brown dots and splotches. Tapered oval in shape, they measure 53 mm long by 36 mm wide each and have more prominent markings at the larger end. It is territorial when breeding, but otherwise gregarious. The dusky moorhen may nest alongside the purple swamphen.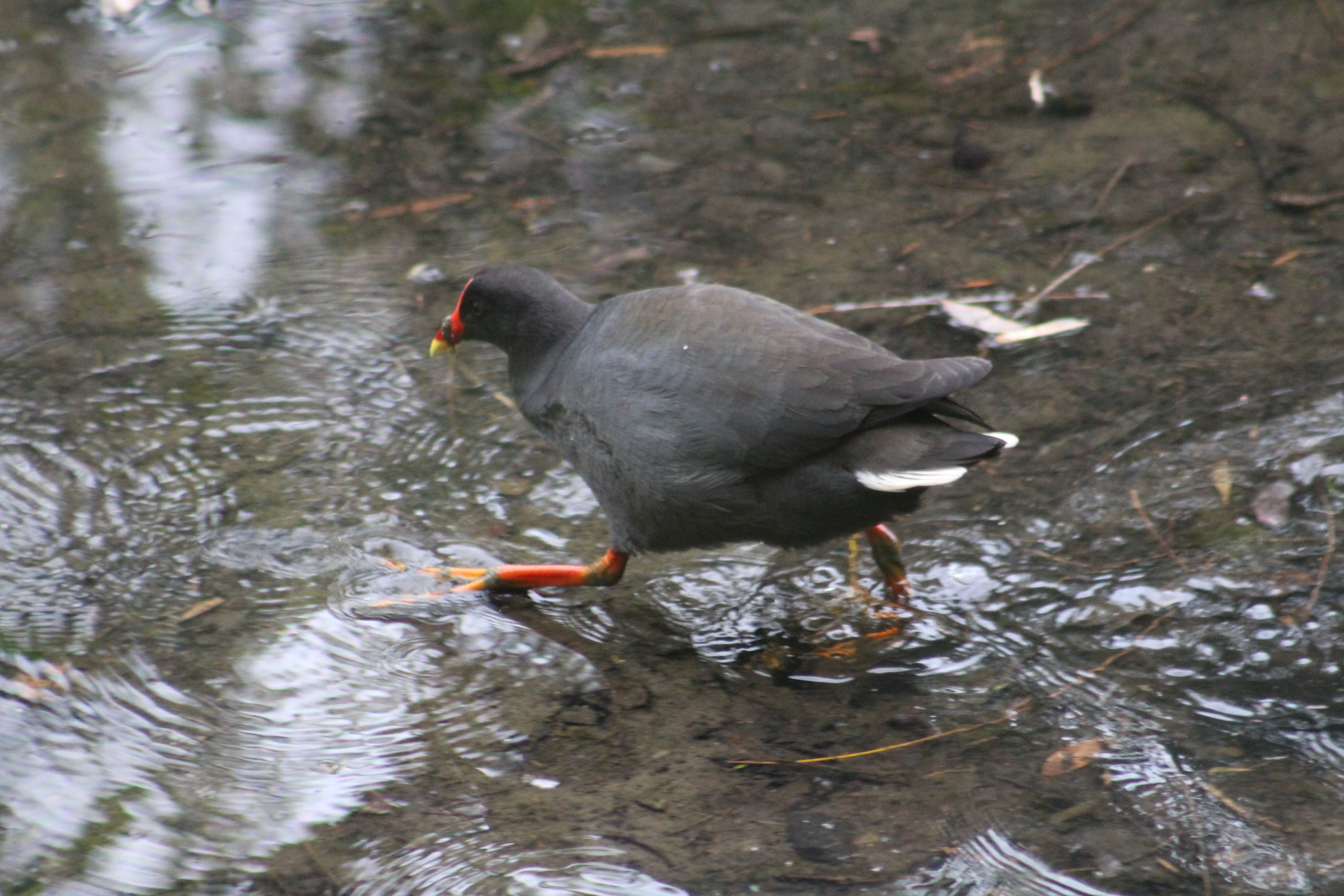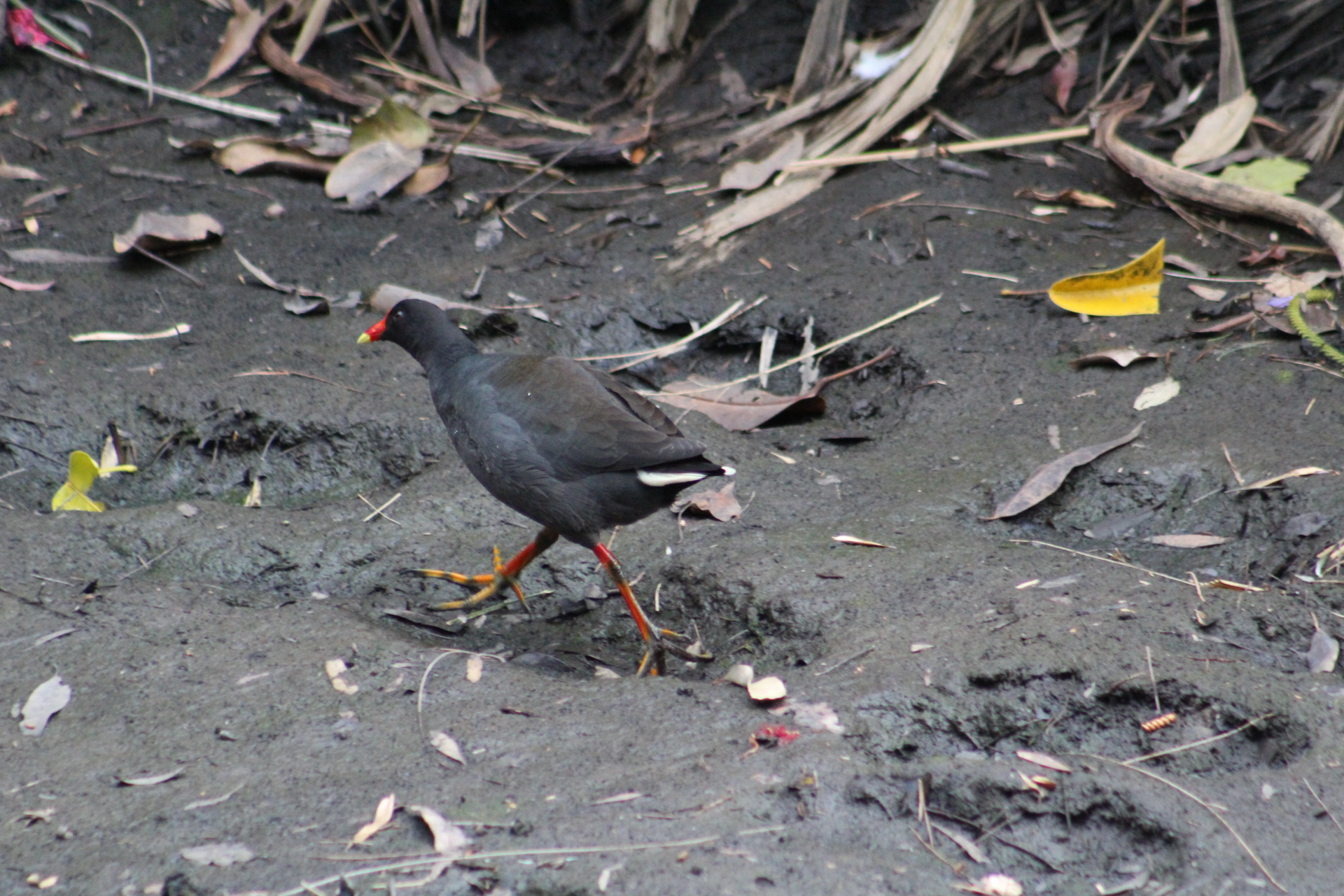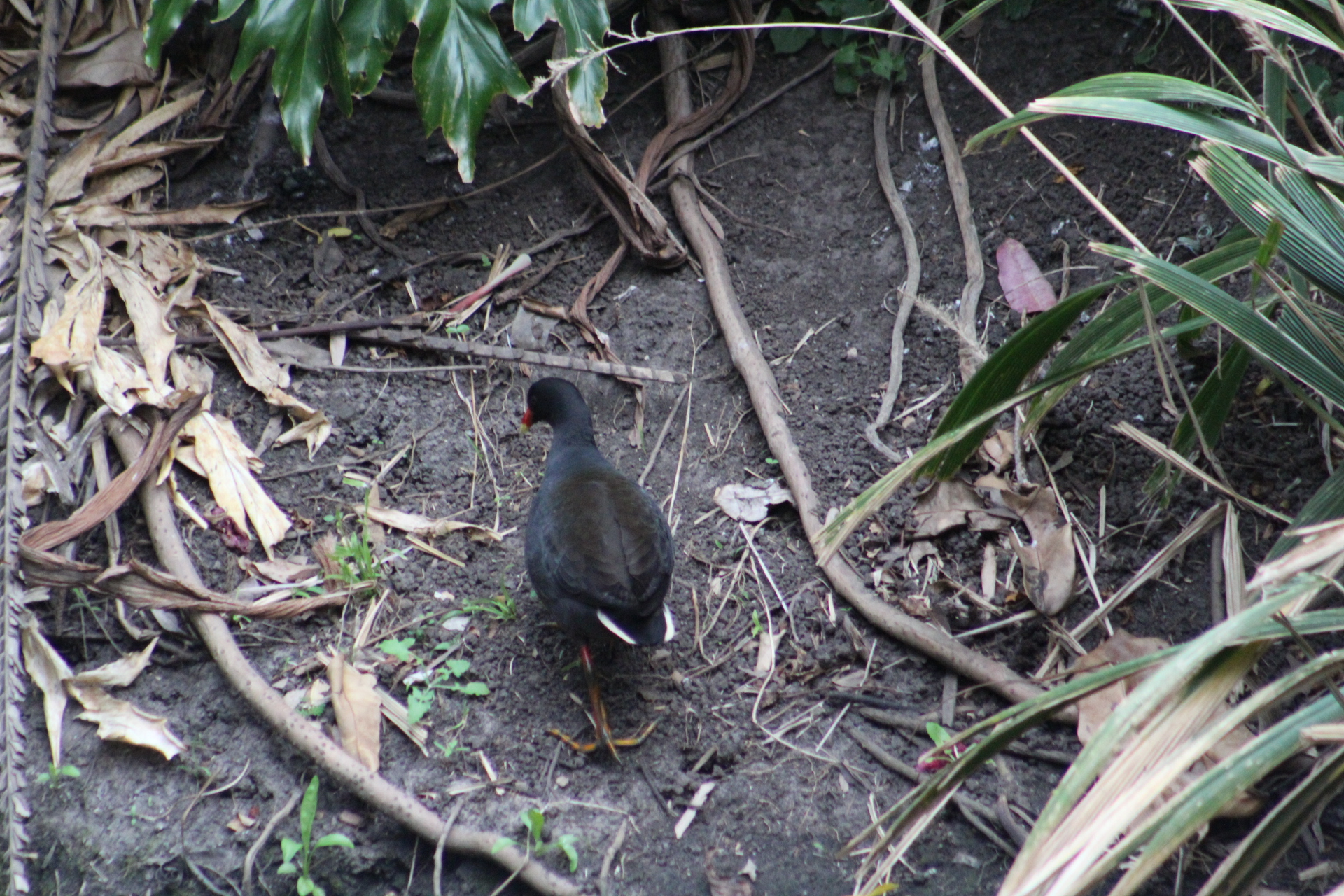 Dusky Moorhen in Careel Creek, Saturday October 30, 2021 - photos by A J Guesdon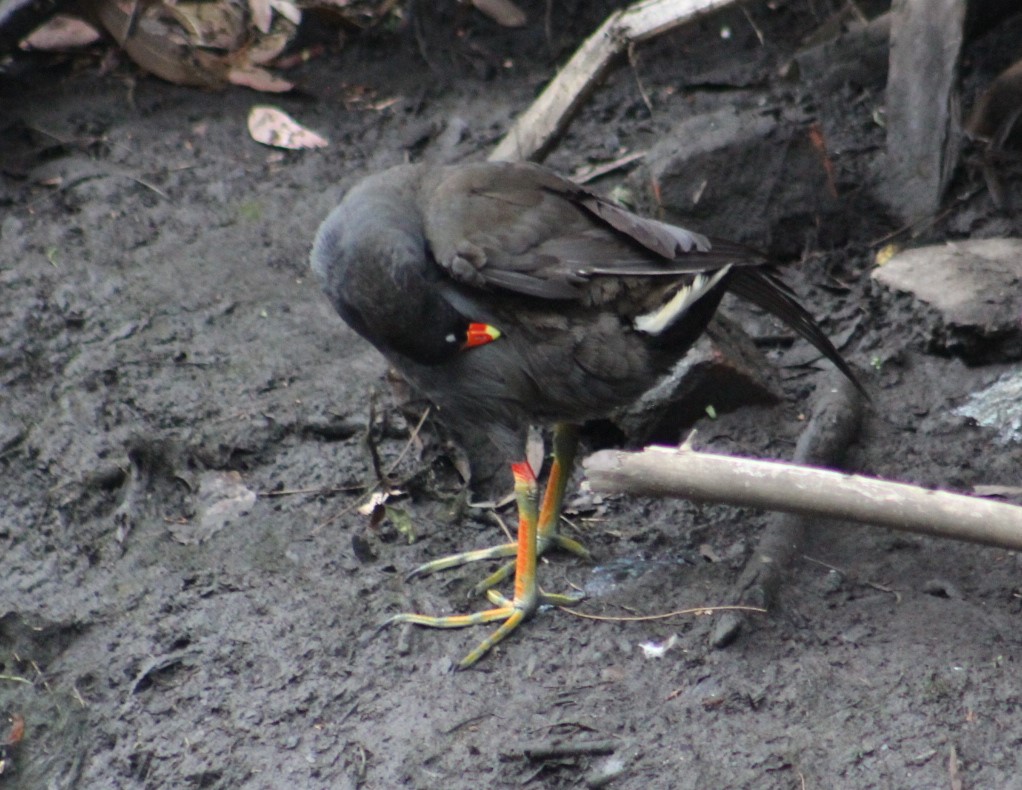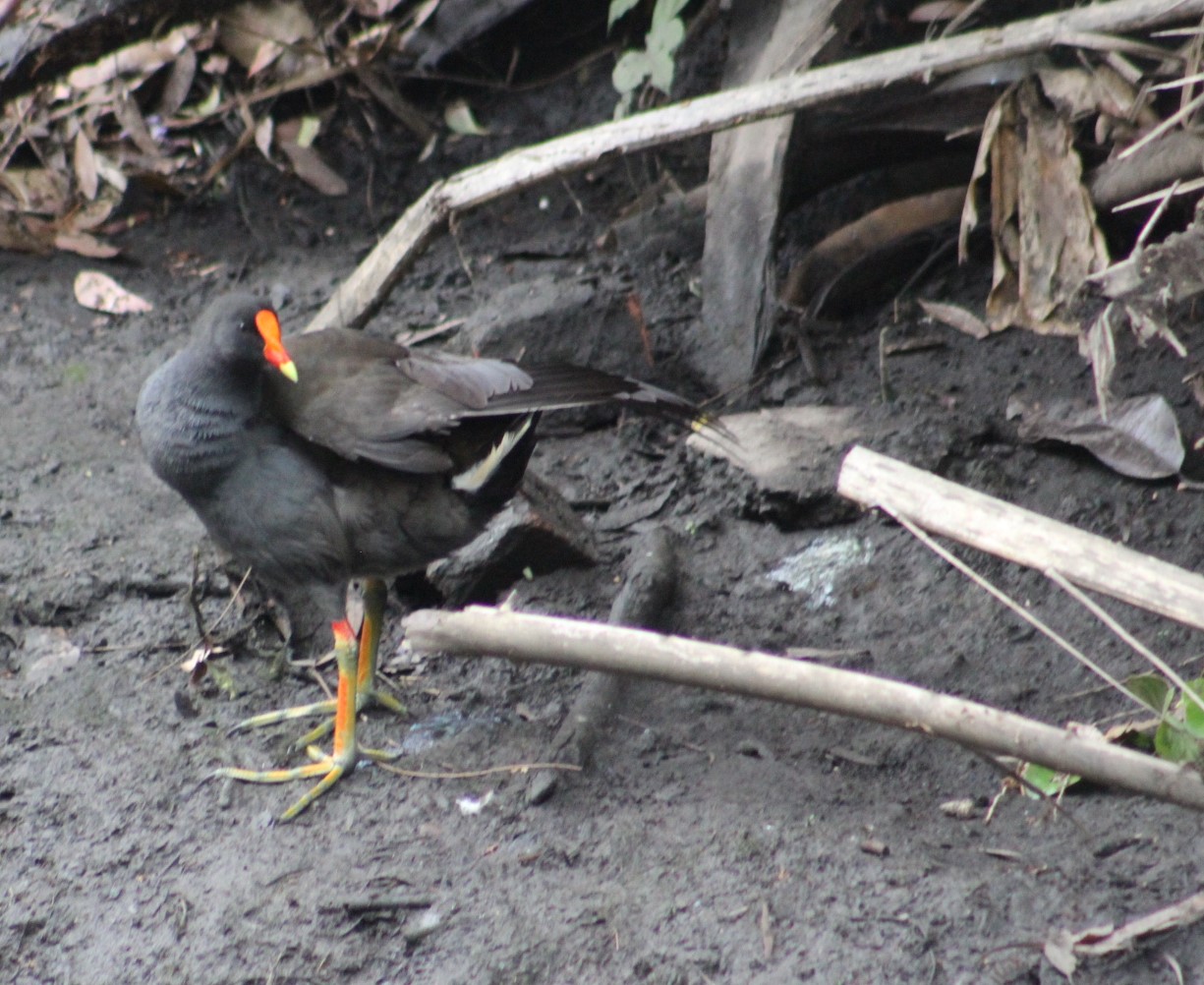 Dusky Moorhen in Careel Creek, Thursday November 30, 2021 - photos by A J Guesdon
Dusky moorhens are diurnal, and roost at night-time alone, in breeding groups, or in non-breeding flocks. They roost on platforms constructed in reeds set above the water, on branches over the water, and more rarely on the ground in the reeds. During the day they rest at these places, and may also sit on floating vegetation, rocks, logs, and on the banks. In hot weather they may sit high up in trees.
The moorhens frequently flick their conspicuous white and black tail. This may be a signal of alertness or of social status, depending on the context.
The dusky moorhen feeds both on land and in water. It diet consists of seeds, the tips of shrubs and grasses, algae, fruits, molluscs, and other invertebrates. It will also consume carrion, bread, and droppings from birds including gulls and ducks. The chicks are fed mostly on annelid worms and molluscs, with plant matter gradually being given in increasing proportions by the parents as the young mature.
The territorial call is a loud kurk or krik, which may be repeated or run together, sounding like kurruk-uk. This call is taken up by birds in surrounding territories and can be heard from over two kilometres away. The birds also make a series of short, sharp squawks and squeaks as alarm calls. Swimming and preening birds may make a series of short, stacatto, widely spaced noises.
Both sexes make a soft mewing noise, or a soft kook noise before and during courtship. Adults may make a quiet hissing noise when their eggs are disturbed. Chicks under the age of three months make a repeated shrill piping noise when begging, when an adult approaches with food, and when they are separated from adults. Adults also make short clicking noises when separated from chicks, and the young give a series of descending whistles in response.
Dogs Attacking Wildlife
On Sunday November 21st 2021 Jaz was walking her dog at Suffolk Park allocated dog beach when she noticed two dogs chasing a very small wallaby joey. The tiny joey was jumping in and out of the water, the dogs nipping at its heels.
Jaz called out to the dog's owner to stop them, he responded by calling his dogs, but made no attempt to restrain them.
Jaz was carrying a towel which she managed to throw over the joey and the dogs retreated.
As Jaz carefully picked up the tiny animal, Leon who is Animal Enforcement Officer with Byron Bay Council arrived at the beach and Jaz was able to hand him the little joey. Leon delivered it to nearby WIRES volunteers Annie and Dave at Suffolk Park where the joey was treated for severe shock.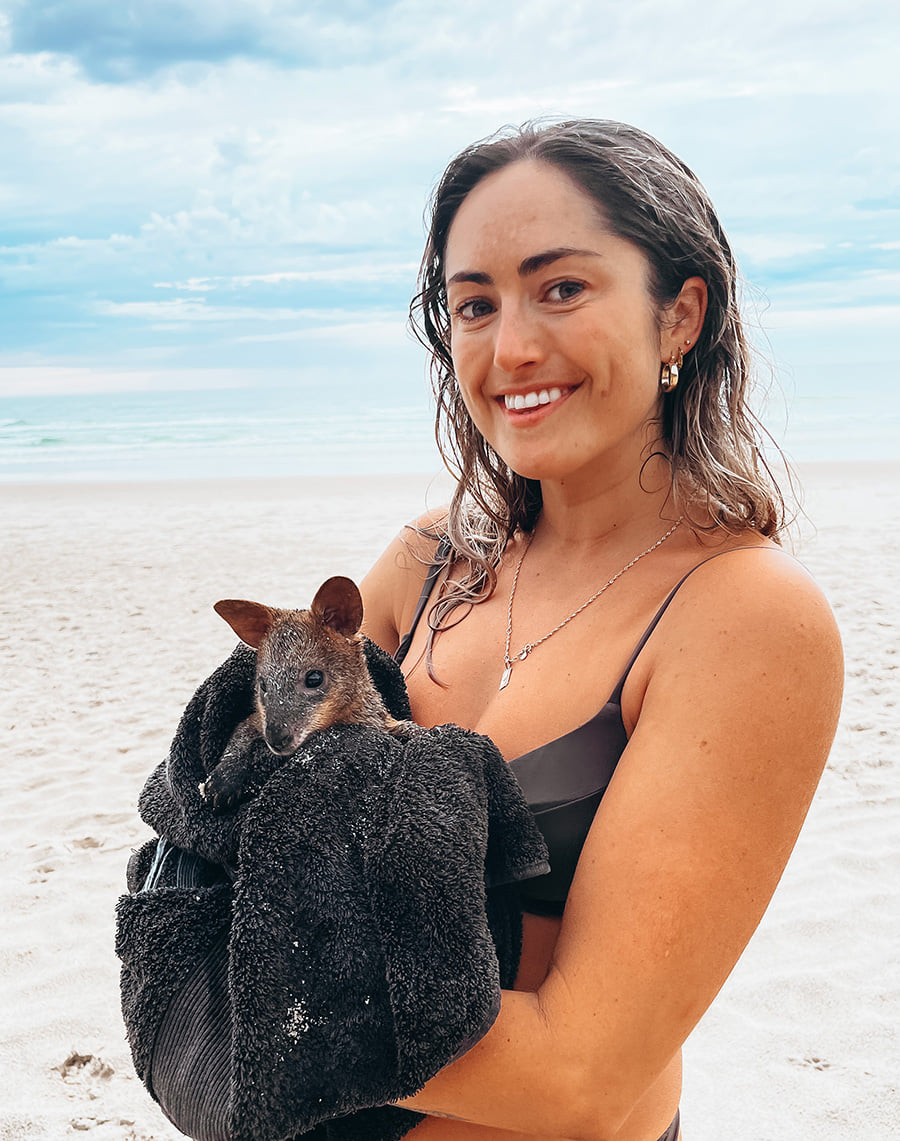 The joey is a Swamp wallaby, and it is just 7 months old, it is at a stage of development where it would spend considerable time in mums pouch and just starting to hop out to follow her at foot as they forage for food. But Mum had not been with the joey and she was nowhere to be found.
Earlier that same morning a call to WIRES emergency hotline had been received, this call was for an adult Swamp wallaby seen at the picnic area nearby. The wallaby was observed trying to hop away, but injuries to its back legs were severe and it was falling over as it tried to move.
WIRES volunteers Annie and Dave had responded to the call straight away, but were not able to locate the animal. Putting two and two together, this wallaby was likely the little joeys mum, injured by dogs earlier that the morning, the joey managing to get away whilst mum was being chased.
Repeated visits to the site during that day were fruitless, thick bush nearby is likely where the injured wallaby had found a place to hide. When a native animal is injured it will do its best to hide, it will be silent no matter how much pain it is enduring, and sadly can be impossible to locate.
Byron Bay and surrounding area has wonderful diversity of native wildlife, it is a sensitive environment and it is up to residents and visitors alike to ensure that native wildlife survive into the future. Please be responsible, always ensure your dog is under control including when in an allocated dog exercise area, and remember that native wildlife within these allocated areas have lived there for a very long time and have nowhere else to go.
This little joey has now joined two other Swamp wallaby joeys of similar ages, all are from Byron Shire and in care with Annie and Dave at Suffolk Park. They will be released back to the wild in Suffolk Park in May next year, we hope that they will have the opportunity to help their species survive into the future, but in order for that to happen we need everyone living and visiting Byron Bay to be responsible pet owners, as well as drive with caution from dusk till dawn when these animals are most active.
______________________________________________________________
An encounter between a female Mountain brushtail possum and the family dog had fatal consequences for the little joey found on the ground after he fell from mum's back as she moved very fast to get away from the dog.
The joey would have spent the first four months of life securely inside mum's pouch, and only recently ventured out to travel on her back as she foraged for food at night.
He was put back up on a branch high in the tree, hoping for mum to return for him overnight, but the following morning he was found on the ground again, he was put back up, but again he fell to the ground.
He was then brought to a local vet clinic and WIRES was contacted.
Sadly the joey died not long after coming into care, an autopsy revealed that he had sustained severe head trauma and neurological damage due to the falls from the tree.
This is a great reminder to please call WIRES for advice should you come across a native animal in trouble. We appreciate and realise that the member of the public did what they thought best at the time, reuniting a joey with its mum is certainly what we try to do if it is possible, but there many factors that need to be considered before reuniting a little native critter such as this.
Please enter WIRES phone number 1300 094 737 into your phone, or keep it in a handy spot, and call WIRES for advice for all native animals in trouble.
Photo of Jaz with the joey she saved from the dogs courtesy WIRES Northern Rivers
Canopy Keepers Offer 100 Trees For Avalon Beach 100 Celebration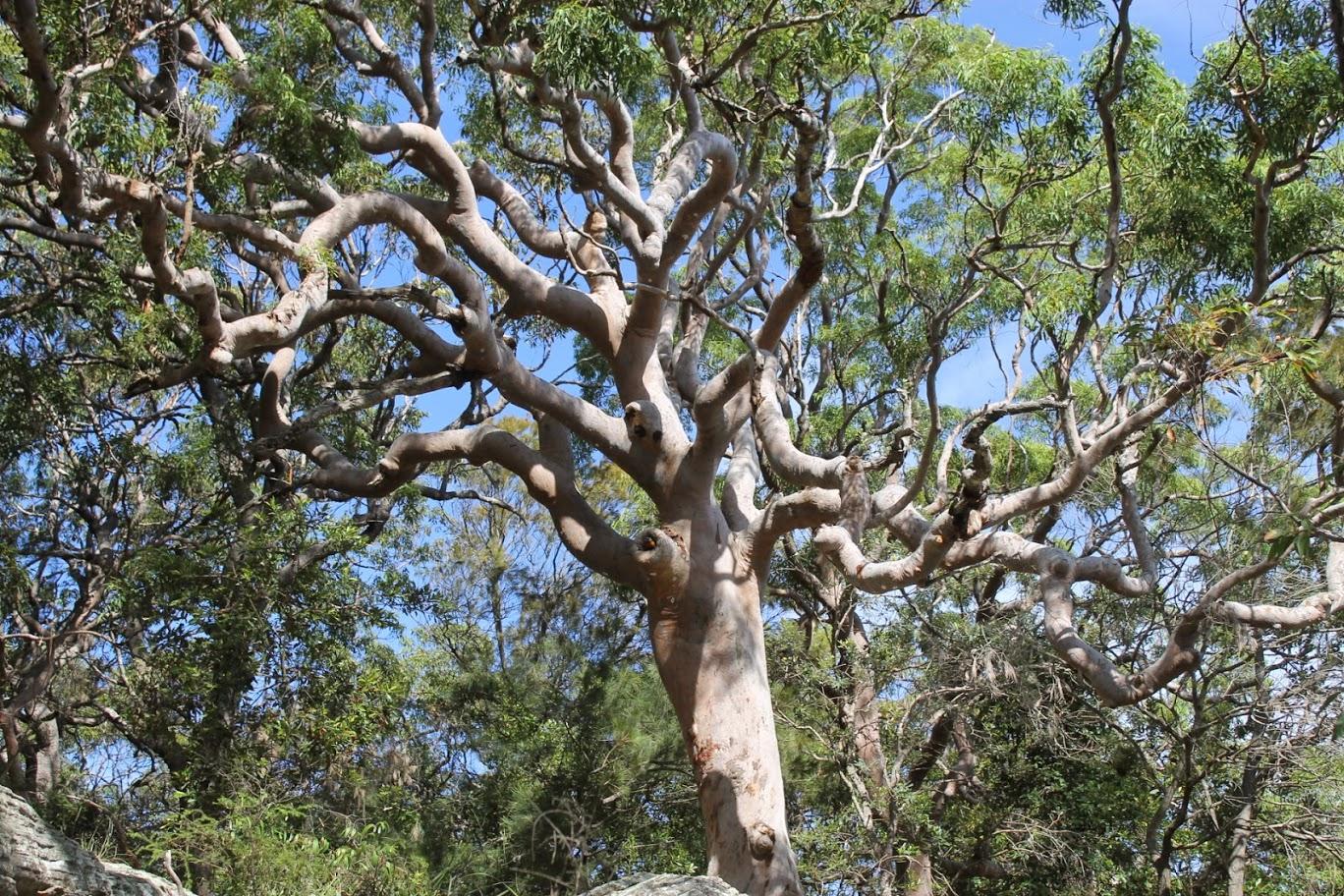 A group of local tree enthusiasts is inviting Avalon Beach residents to celebrate the suburb's 100th anniversary by planting a tree.
Canopy Keepers convenor Deb Collins said Pittwater residents are surrounded by a unique urban tree canopy covering nearly 60 per cent of the area.
However, between 2009 and 2016 the Pittwater Local Government Area lost more canopy than any other in NSW - due to development and the removal of trees from residential land.
So to celebrate the naming of Avalon Beach 100 years ago, Canopy Keepers will plant at least 100 trees in the 2107 postcode in coming months, Ms Collins said.
Avalon Beach residents and others in the postcode area are therefore invited to apply for one of these trees at no cost, to plant and care for the next generation of canopy, she said.
"We are looking for 100 recipients - 100 new Canopy Keepers," Ms Collins said.
"Will you help us grow the future and become a canopy keeper, so that we can ensure our children and grandchildren enjoy the benefits of our wonderful urban forest?" Ms Collins said.
"The radical changes to our environment are not just upsetting residents.
"Forty per cent of all wildlife relies on a connected canopy to nest, raise their young and travel between food and water sources.
"The simple removal of 'just one tree' can break a critical link in a canopy pathway and threaten the habitat of wildlife such as Squirrel gliders, Powerful owls, and of course the much loved Koala, now extinct from our area but remembered here by so many of us from our childhood.
"We can do much to prevent our wildlife and trees from suffering the same fate as the Koala.
"But it will take a noisy village to achieve this.
"Please join our growing community and ensure Avalon and Pittwater in 100 years are as beautiful as they are today."
Residents are asked to fill in the following form before December 10 and Canopy Keepers will offer you a tree that is best suited to where you live.
https://forms.gle/hPAVdU5qYT4YzgAc6
Otherwise please email Canopy Keepers at 100trees@canopykeepers.org.au
Find Canopy Keepers at the Avalon car boot sale, on Sunday December 19, where registered tree recipients will be able to pick up their trees for planting.
Canopy keepers is a local group dedicated to the preservation and regeneration of tree canopy in our local area. We want to link arms with all our neighbours and bring to life the vision of homes amongst the trees not shrubs along the edge.
Find out more at: www.canopykeepers.org.au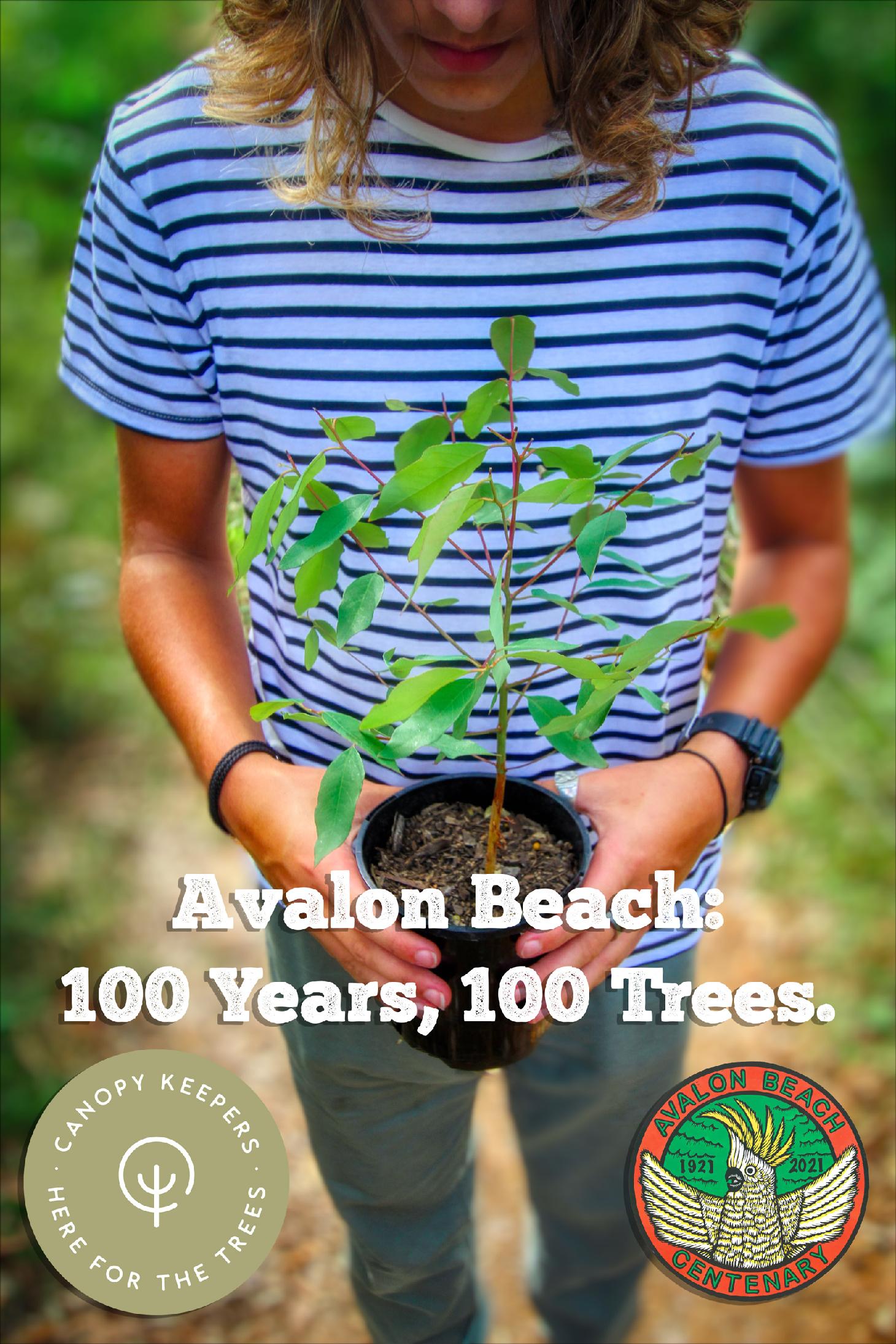 November 2021 Forum For Friends Of Narrabeen Lagoon Catchment: Fishing Bats And Water Rats (Rakali)
7pm Monday November 29, 2021 by Zoom
Brad Law, Geoff Williams and Yianni Mentis
Dr Brad Law and Dr Geoff Williams will tell us about the behaviours and environmental requirements of two fascinating species of aquatic mammals
- Fishing Bats and Water Rats (Rakali) - that forage in, on and near Narrabeen Lagoon.
Yianni Mentis will explain how Northern Beaches Council is working to protect the environment, especially the water quality, needed by these aquatic creatures.
Dr Brad Law is a Principal Research Scientist at the Forest Science Unit of the Department of Primary Industries
Dr Geoff Williams is the Director of the Australian Platypus Conservancy
Yianni Mentis is Executive Manager or Environment and Climate Change at Northern Beaches Council.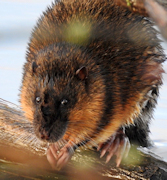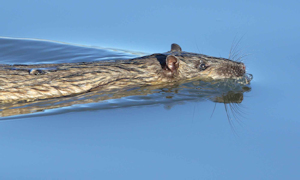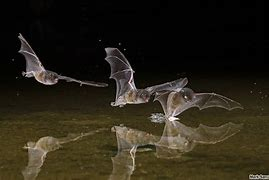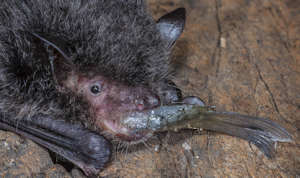 We hope that members of the local community will start to look for Fishing Bats and Water Rats (Rakali) AUSTRALIA'S NATIVE "OTTER" in and around Narrabeen Lagoon and report all reliable sightings for entry into the Atlas of Living Australia.
More Good News For The Critically Endangered Orange-Bellied Parrot!
BirdLife Australia: November 23, 2021
This breeding season is one of their most successful in recent years – so far, we've seen 52 Orange-bellied Parrots return from the Australian mainland (where they spend the winter) to their only known breeding site in Melaleuca, Tasmania.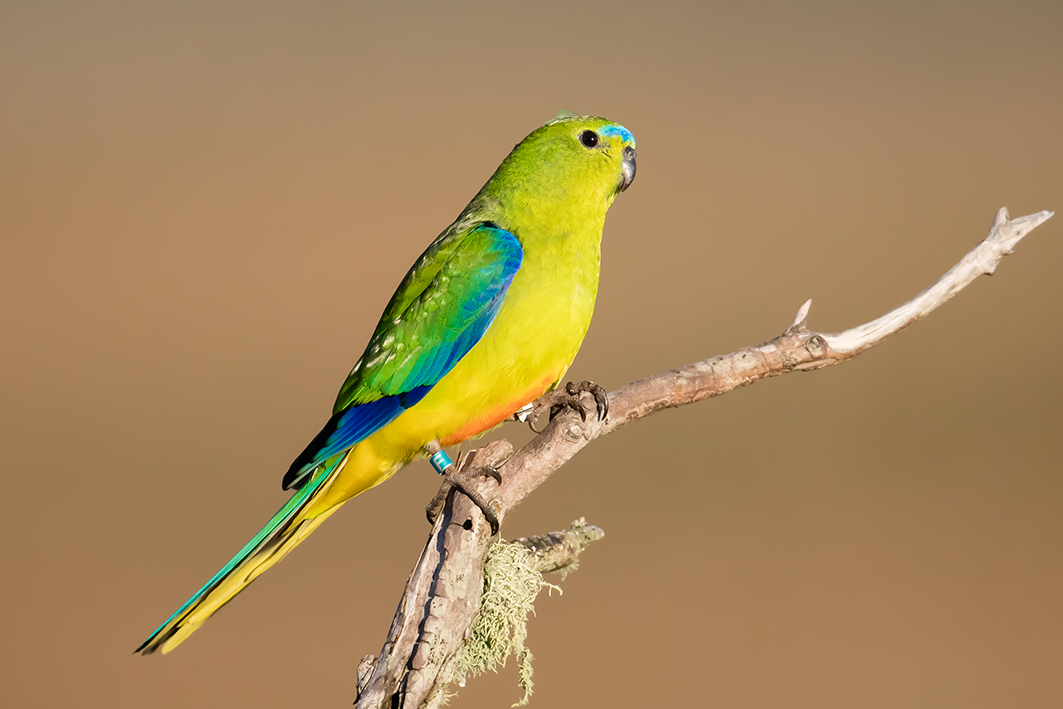 These very promising numbers include 34 wild-bred parrots and 18 captive releases that were released earlier in the year. Last year, 51 birds made the journey.
Just 5 years ago, their population had plummeted to only 17 birds – but now, things are finally looking up for these very special parrots.
This is the hard-won result of careful management and several successful captive releases. In recent years, dozens of captive-bred Orange-bellied Parrots have been released into the wild at sites across Victoria as part of the Mainland Release Trial ‒ a project to boost the small population of this species.
This is part of the Orange-bellied Parrot Mainland Recovery Program ‒ a collaboration between government and non-government organisations, community groups and zoos.
To learn more about our work with these rare parrots, visit: birdlife.org.au/orange-bellied-parrot-recovery
Photo: Orange-bellied Parrot by John Barkla
Migratory Bird Season
A reminder that many of the birds that migrate to our area are arriving exhausted from having flown thousands of miles to be here. Please keep yourselves and your pets away from these shores during these months. They need their rest.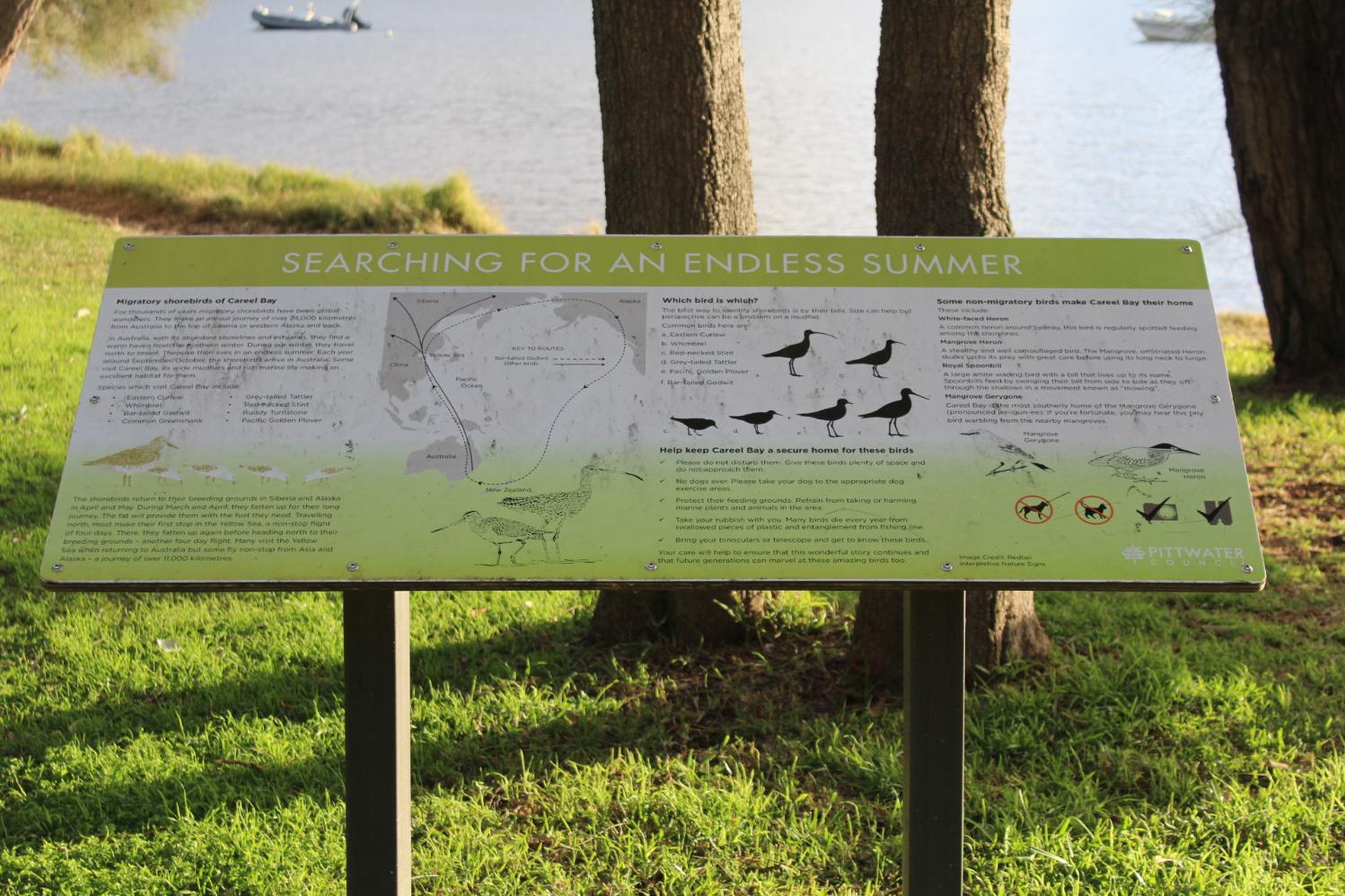 Boobook Owl And Baby Possum Rescue; Sydney Wildlife Rescue Volunteer - Nesting Boxes Available - All Sales To Sydney Wildlife
Helen Pearce is one of our local Sydney Wildlife volunteers - last week she got a call for a raptor rescue.
Helen says; ''As a licensed wildlife rescuer, I get to deal with some pretty cool animals, but today was a beautiful privilege.
Sydney Wildlife Rescue had a call at about 8:30 this morning for an owl on the ground. Thinking it'd be a Tawny chick (who is not an owl, not even a nightjar, but has very recently been reclassified in its own classification order), but preparing for a Powerful Owl, I set out with all necessary equipment. When I arrived, I found the most gorgeous fledgling Boobook owl. What a cutey!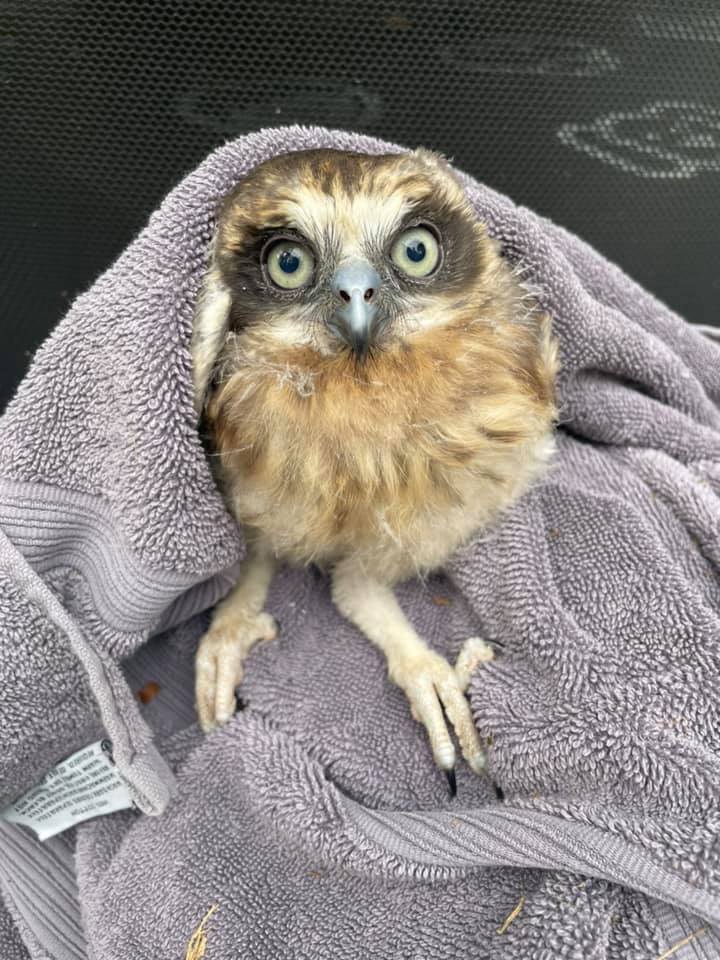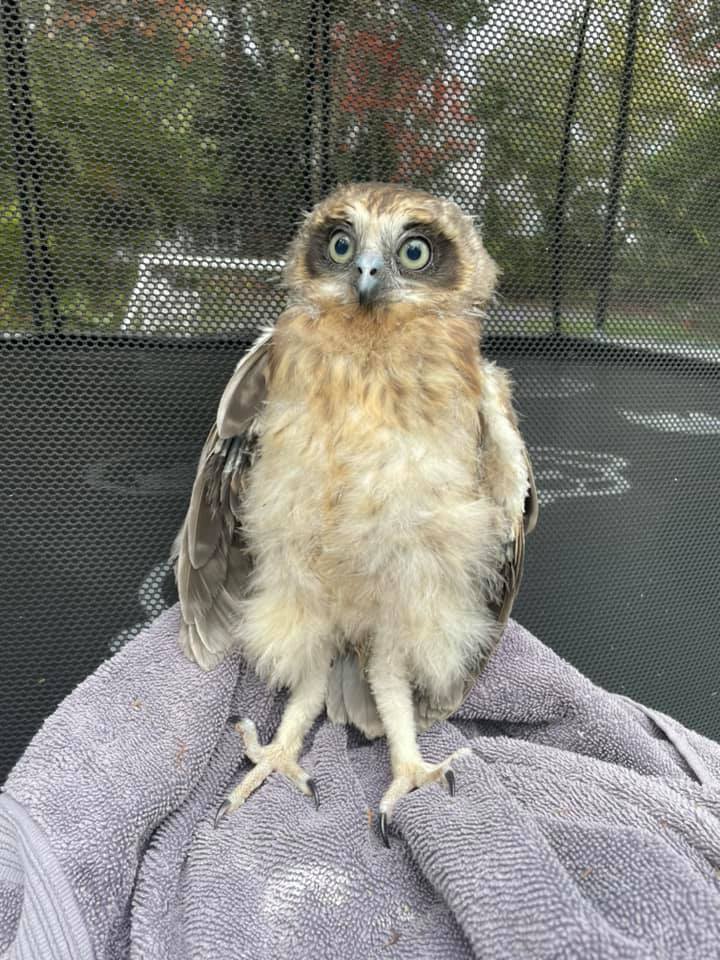 The parents were around and watching and rather concerned as to what we were going to do with their precious baby. Fluttering between Jo's and Lisa Yost Palmer 's garden, I caught the petrified little fluffball of claws and sharp beak and we formulated a plan.
Having consulted with SWR's experienced raptor coordinator, we made a make-shift nest and Jo and Lisa's amazing husbands scaled a tree and started fixing the new 'nest' as high as we practically could and placed 'Fluffy' in.
This evening, mum and dad have tended to the chick and there's a second chick still in the original nest!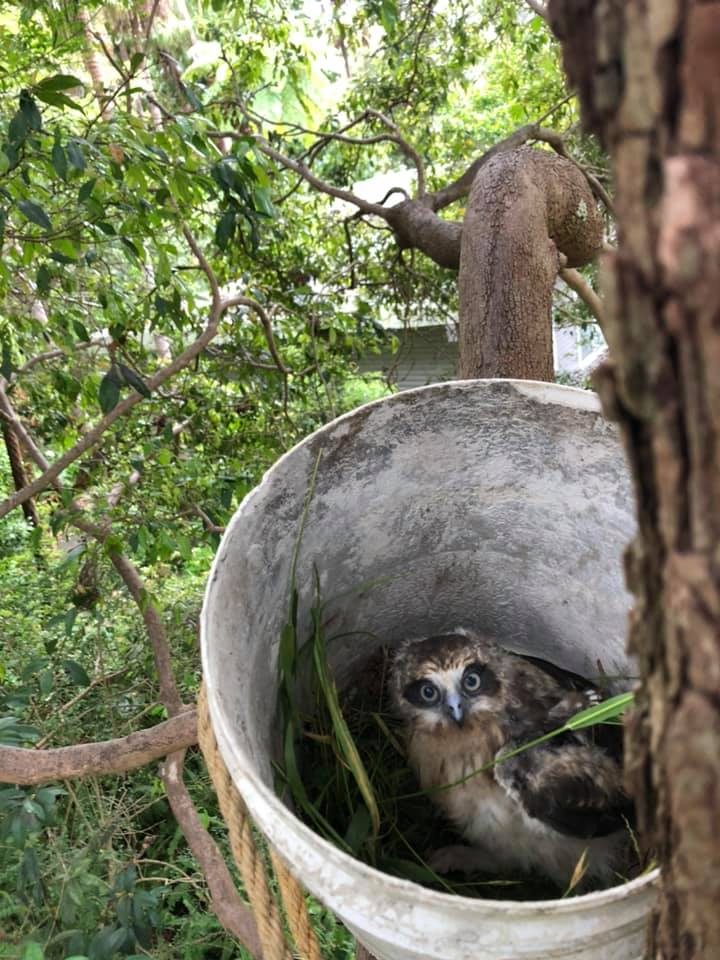 I'd like to extend my massive thanks to all involved for the effort made to help these birds. It's great to know there's people like these guys who care so deeply about our wildlife. Chicks of all species are fledging at the moment and may need a little extra help from us humans.''
The other recent rescue Helen has attended is a baby possum. More and more of these are coming into care as their tree homes are cut down without any checking to see if they are already inhabited by our wildlife.
Helen says;
''It's baby season! And I have a huge soft spot for brushtail possums.
The little guy in this photo is a 300g brushtail Joey. He was found all alone, in the middle of the day on a concrete slab by the side of a building. How he wasn't already dead, I don't know. Cats, dogs, birds, snakes, humans……hunger, dehydration, exposure to the sun, wind, cold……either way, he's a very lucky boy. What happened to his mum is unknown.
He's very scared. He doesn't know what's happened to him, who this strange thing is who's trying to feed a funny-tasting milk to him, where his mum is. He cries at night, calling for his mum, but she doesn't come.
He will settle in a day or two and get used to the new milk (which is a specialised marsupial milk, purely for his stage of development. Other various types of milks can kill him) and he'll begin to trust me, but I can't replace his mum.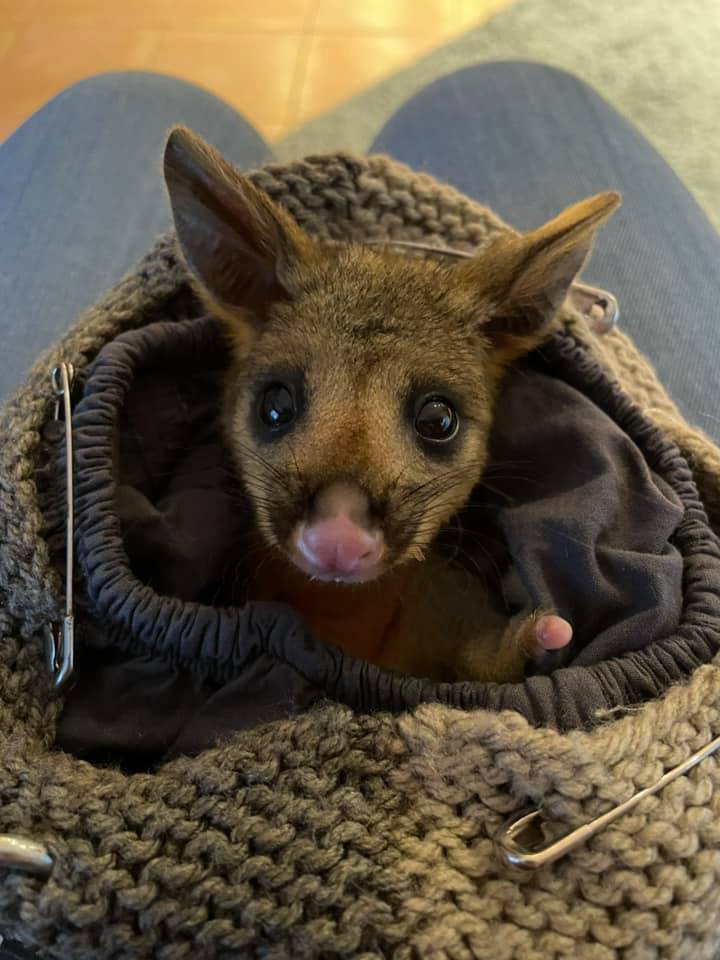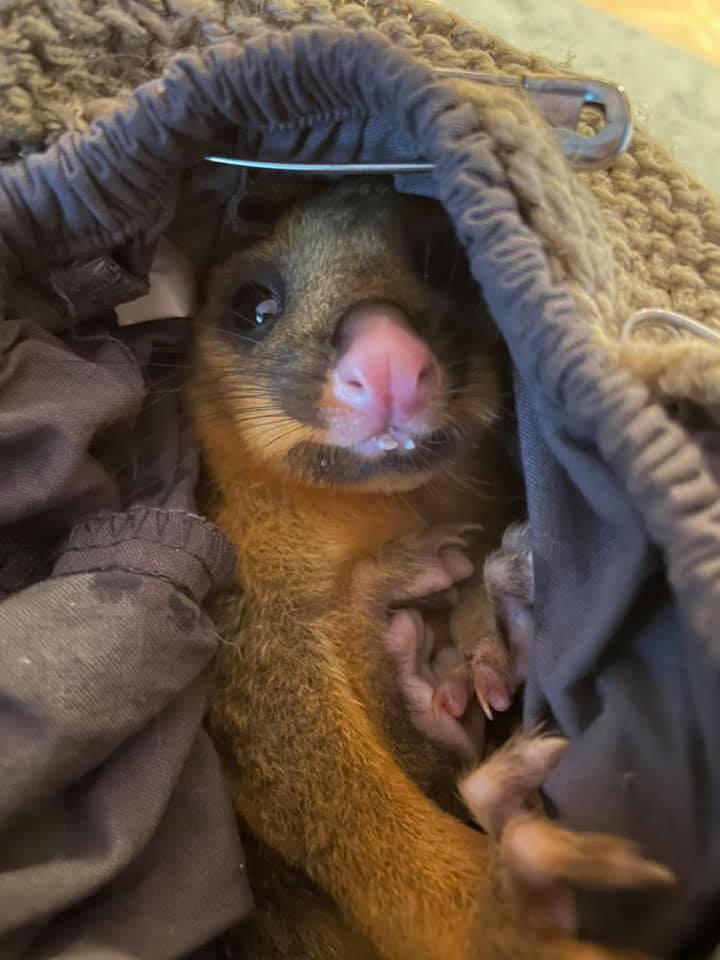 If you find a Joey on its own, it needs help. If you find one, please try to contain it and keep it safe from predators and exposure and call either Sydney Wildlife (Sydney Metropolitan Wildlife Services) or WIRES. If you find a dead possum (ringtail or brushtail), please check the pouch for a Joey. Brushies generally have one but ringtails will have 2, sometimes three. If you are unable to, that's ok, but please call it in to a wildlife organisation so someone can attend to it.
If you find a native animal in need, or if you have concerns, please call either
Sydney Wildlife Rescue - 02 9413 4300
Or WIRES - 1300 094 737
NB: Please do not attempt to handle a raptor, snake or other wild animals unless you are trained as you may cause injury to them or yourself.
Nesting Boxes Available
We are licensed wildlife rescuers with Sydney Wildlife Rescue and have been making more and more wildlife boxes, both for our releases and for members of the public.
As fewer nesting areas are available and tree hollows are becoming rarer, as development takes over, our native wildlife are struggling. We have decided to make more boxes and sell them to the community with all profits going back to Sydney Wildlife.
They can either be painted and sealed to make them weatherproof or unsealed for you to paint yourself as a fun activity for the family to add your own personal touch.
The possum boxes will all have an access branch on the front. The Kookaburra boxes have an access tunnel to mimic a tree hollow.
Please email me if you'd like to purchase one at helenjanepearce@yahoo.com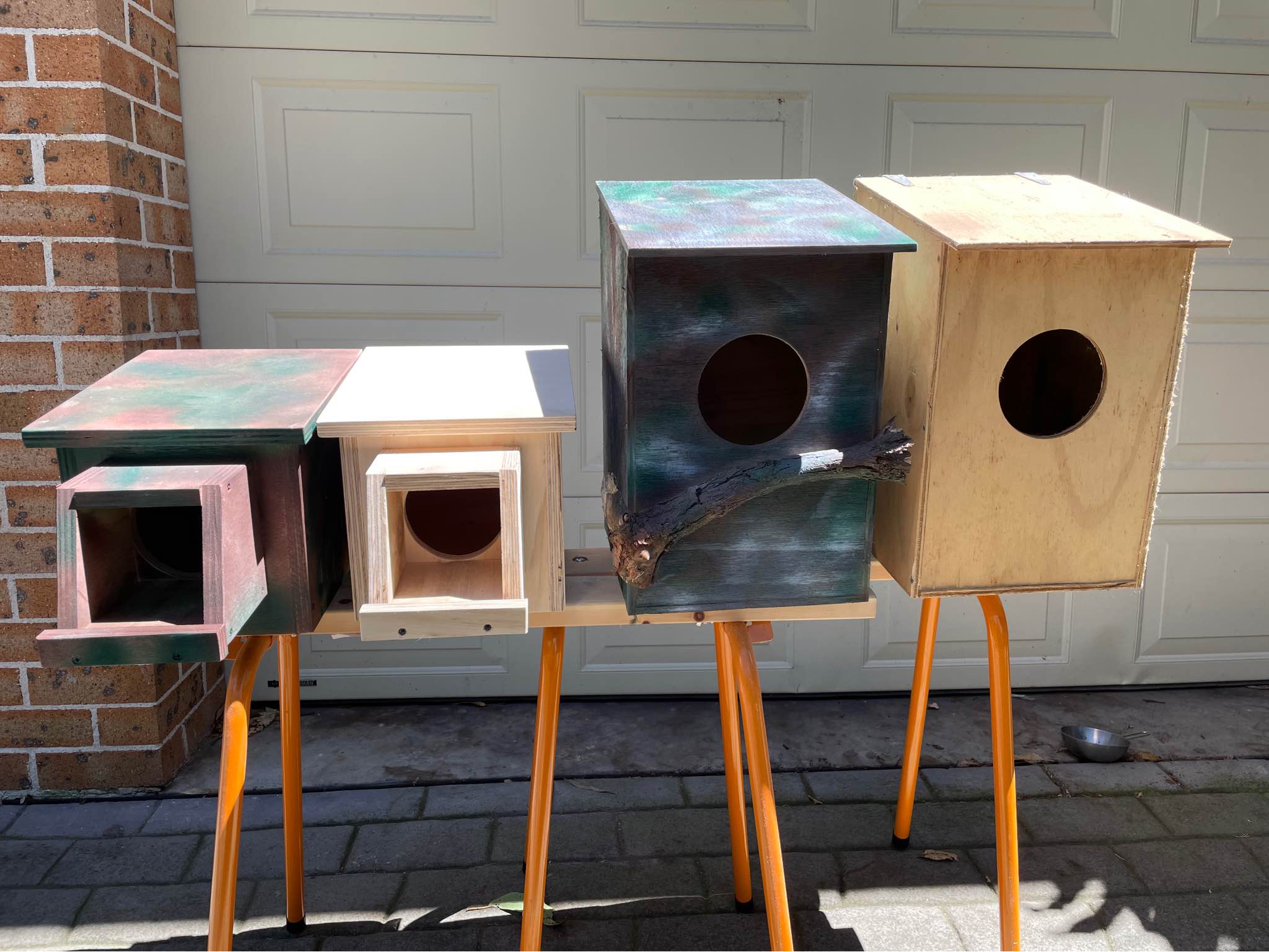 Photos: Helen Pearce
Draft Cycling Strategy For NSW's National Parks
The Draft Cycling Policy, Draft Cycling Strategy and Draft Cycling Strategy: Guidelines for Implementation is on public exhibition until 30 January 2022.
The scope of this new strategy is broad. It includes all types of cycling experiences in our parks. It is complemented with a more detailed set of guidelines for implementation and updates to our Cycling policy.
The Draft Cycling policy builds upon our experience from previous versions and has been updated in parallel to the draft strategy. It identifies in a legislative framework where cycling is permissible in parks.
The Draft Cycling Strategy outlines our vision, objectives and priorities for the provision of cycling experiences.
The Draft Cycling Strategy: Guidelines for Implementation provides further details on the processes and procedures that National Parks and Wildlife Service (NPWS) will apply to assess, approve, manage and monitor cycling opportunities within NPWS estate as detailed in the Cycling Strategy.
The draft Cycling Strategy sets a precedent for managing the conservation of natural and cultural heritage values in our parks as a priority and then allows for the development of compatible cycling opportunities. Not all cycling activities will be suitable in all parts of parks.
The draft Cycling Strategy details a clear framework for how we seek to provide for, and manage, cycling opportunities within parks. The processes for cyclists to work with National Parks and Wildlife Service are made clear. We intend to work collaboratively with stakeholders and other land managers to tackle key challenges including, unauthorised tracks, the safety and enjoyment of visitors on multi-use trails and the provision of park visitor facilities.
The draft Guidelines for Implementation address the way we will deliver the Cycling Strategy, including the approval process for new tracks and networks, the rehabilitation of unauthorised tracks, how we will work with external parties (including volunteer groups) and our management of cycling experiences. These documents will replace the Sustainable Mountain Biking Strategy 2011.
Public online presentation
You are invited to an online public presentation on Wednesday, 1 December, 12:00 – 1:00pm. Please register to attend this presentation.
Your feedback on the draft Cycling Policy, strategy and implementation guideline documents is valued. Our response to your submission will be based on the merits of the ideas and issues you raise rather than just the quantity of submissions making similar points. For this reason, a submission that clearly explains the matters it raises will be the most effective way to influence the finalisation of the plan.
Submissions are most effective when we understand your ideas and the outcomes you want for park management. Some suggestions to help you write your submissions are:
write clearly and be specific about the issues that are of concern to you
note which part or section of the document your comments relate to
give reasoning in support of your points - this makes it easier for us to consider your ideas and will help avoid misinterpretation
tell us precisely what you agree/disagree with and why you agree or disagree
suggest solutions or alternatives to managing the issue if you can.
Have your say by Thursday 30 January 2022.
There are three ways to provide feedback:
Formal submission: Address: Manager, NPWS Planning Evaluation and Assessment Locked Bag 5022 Parramatta NSW 2124
IPART: Climate Change Prioritised
IPART has adopted a statement and framework on climate change to help guide their work.
It sets expectations for stakeholders and regulated entities about how they will address climate change in their reviews and functions.
The framework comes out of IPART's Strategic Plan which sets a key aspiration that their decisions help NSW to tackle climate change.
Climate change is one of the most significant issues that will impact the lives of people in NSW now and into the future.
Climate change presents far-reaching economic, social, ecological, health and safety risks. These include direct physical risks, such as extreme weather events, and transitional risks from adjusting to a net zero economy.

These risks present challenges in the sectors we regulate including water, energy, transport and local government.

In this context, we aim to make decisions that mean the people of NSW and future generations will continue to benefit from safe, reliable and affordable services that meet their needs over the long term.
We consider climate change risks when undertaking our regulatory functions or reviews. We encourage solutions that mitigate or adapt to climate change by our regulated entities or industries based on science, innovation and economics.
We will identify the need to consider climate change when we undertake a regulatory function or review
We will identify whether the regulated entity or industry needs to consider, mitigate or adapt to climate change risks. We will do this within the relevant statutory framework or the terms of reference that applies to our work. For example there may be risks to a regulated entity or industry meeting its obligations for:
emissions reductions
standards for safe and reliable services
protecting the environment
acting in the long-term interests of consumers.
We will then consider how the regulated entity or industry is
managing the physical, transitional and liability risks of climate change to meet its obligations
acting consistently with the NSW Government policy on climate change.
We will do this by
communicating our expectation that regulated entities and industries meet their obligations to address the risks of climate change
considering information provided by the regulated entity or stakeholders that responds to climate change risks. This could include pricing proposals, compliance reports, energy savings proposals, risk assessments, asset management, safety management systems, and submissions from stakeholders
asking for further or specific information from the regulated entity if we do not have sufficient information to satisfy our consideration of a statutory obligation.
IPART's statement and framework for tackling climate change may be accessed and read in full here:
La Niña Established In The Tropical Pacific
The Bureau of Meteorology has declared a La Niña has formed in the tropical Pacific and is likely to persist until at least the end of January. La Niña will result in stronger than average trade winds and more moisture over northern and eastern Australia.
Get Ready now for floods and storms, don't wait till it's too late.
La Niña Established In The Tropical Pacific- November 23, 2021: BoM
La Niña has become established in the tropical Pacific. The Bureau's ENSO Outlook has been raised to LA NIÑA. Climate models suggest this La Niña will be short-lived,
persisting until the late southern hemisphere summer or early autumn 2022.
La Niña events increase the chance of above average rainfall across much of northern and eastern Australia during summer.
Several indicators of the El Niño–Southern Oscillation (ENSO) now show clear La Niña patterns. Sea surface temperatures in the tropical Pacific are close to La Niña thresholds, with climate model outlooks expecting them to cool further. In the atmosphere, cloud and wind patterns are typical of La Niña, indicating the atmosphere is now responding to, and reinforcing, the changes observed in the ocean.
The negative Indian Ocean Dipole (IOD) is approaching its end, with oceanic index values in the neutral range. However, cloud and wind patterns across the eastern Indian Ocean suggest some IOD influence remains. All models indicate the IOD will remain neutral for the coming months, consistent with its typical seasonal cycle. A negative IOD increases the chances of above-average spring rainfall for much of southern and eastern Australia.
The Madden–Julian Oscillation (MJO) is currently over the Maritime Continent region at weak to moderate strength. The MJO is forecast to progress eastwards across the Maritime Continent and into the western Pacific over the coming fortnight, increasing the chances of above average rainfall across northern Australia and the Maritime Continent, to Australia's north.
The Southern Annular Mode (SAM) has generally been positive for several weeks. It is forecast to remain at positive levels to the end of the year. A positive SAM during summer typically brings wetter weather to eastern parts of Australia, but drier than average conditions for western Tasmania.
Climate change continues to influence Australian and global climate. Australia's climate has warmed by around 1.44 °C for the 1910–2019 period. Rainfall across northern Australia during its wet season (October–April) has increased since the late 1990s. In recent decades there has been a trend towards a greater proportion of rainfall from high intensity short duration rainfall events, especially across northern Australia.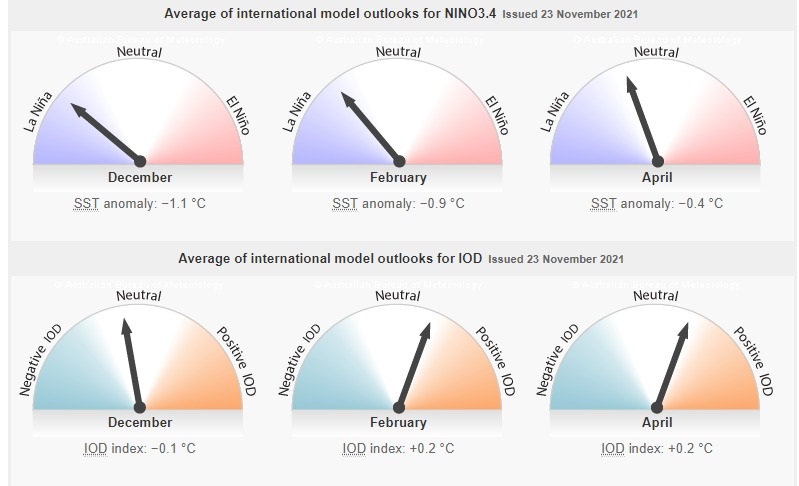 Seasonal Bushfire Outlook
November 25, 2021
Today AFAC News the National Council for Fire and Emergency Services has released the summer bush fire outlook. High grass and crop fuel loads have been reported for many areas, particularly west of the great divide. Recent rain could lead to continued growth and above normal fire potential if these fuels dry out during summer. A wetter forecast and lower fuel loads could see below normal fire potential for forested areas affected by the 2019/20 fire season. Areas east of the divide not affected in that fire season will see normal fire potential.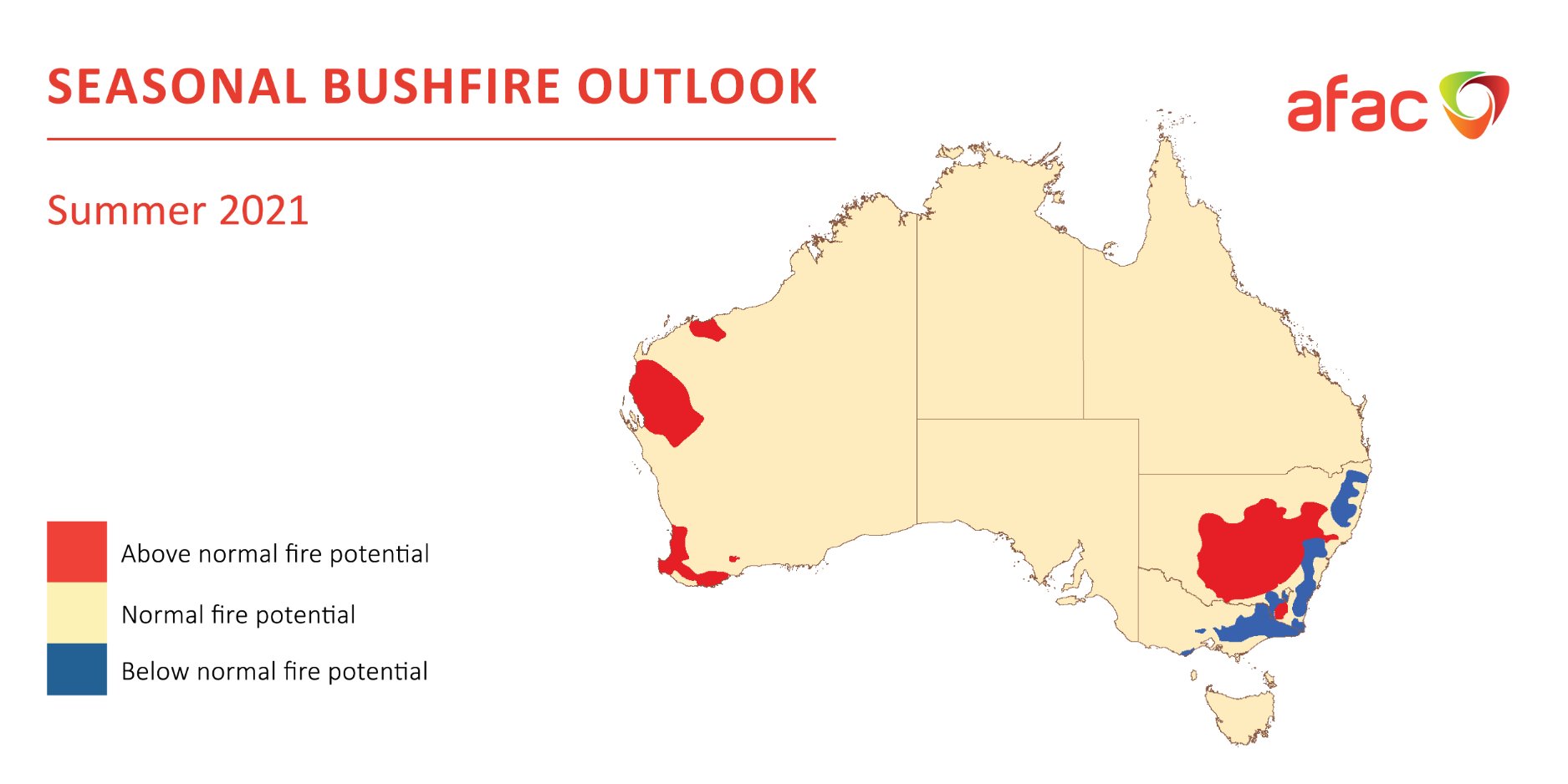 Now is the time to update and discuss your bush fire survival plan and know what you and your family will do if fire threatens. www.myfireplan.com.au
Full outlook here: https://www.afac.com.au/docs/default-source/bushfire-seasonal-outlook/seasonaloutlook_summer_2021_v1-0.pdf
Final Kosciuszko Wild Horse Plan Released
November 24, 2021
The final plan for the management of wild horses in Kosciuszko National Park has been released providing certainty for local communities and for all who value the park's unique environment. Environment Minister Matt Kean said the final plan strikes the right balance between protecting the heritage value of the wild horses and maintaining the exceptional conservation values of our state's largest national park.
"Kosciusko National Park is a very special place that needs to be protected for future generations," Mr Kean said.
"Today we release a plan that will finally provide protection for the numerous threatened species and the suite of important alpine and sub-alpine ecosystems that call Kosciuszko National Park home."
"Based on consultation with scientific and community representatives, Aboriginal stakeholders and over 4000 public submissions, we can finally deliver a clear direction for one of the most special environment's anywhere in the country."
The plan provides for a staged reduction in the overall wild horse population from an estimated 14,380 horses in the 2020 survey to 3000 horses by 30 June 2027.
Across the park, the plan provides for three broad management areas:
areas in which wild horses will continue to occupy – 32% of the park
areas from which wild horses will be removed – 21% of the park
areas which are currently free of horses and which will be kept free – 47% of the park.
The removal of wild horses will occur in accordance with best practice animal welfare requirements.
Member for Monaro John Barilaro said the plan was the culmination of years of work from a number of very passionate people who care deeply about the issue.
"I am so proud that we have been able to deliver certainty within my local electorate on this important issue, it has been years in the making" Mr Barilaro said.
"This final plan gives everybody certainty by delivering a way to manage a sustainable population of wild horses in only very select areas of the park, but more importantly it recognises their important heritage value for future generations."
The areas in which horses may continue to occur are those areas with the strongest links to wild horse heritage values and are areas with connections to historic pastoralism, brumby running and include wild horses derived from historic pastoral populations (e.g., the Kiandra greys).
The removal and exclusion of wild horses from designated areas, and the reduction in the overall population, will provide effective protection from the impacts of wild horses for many threatened species.
These include the northern and southern corroboree frogs, the smoky mouse and the broad-toothed rat as well as a suite of important alpine and sub-alpine ecosystems.
Annual surveys of the wild horse population will help monitor progress toward the targets in the plan.
The implementation of the plan is expected to begin immediately with the reintroduction of passive trapping and re-homing.
More information can be found at Kosciuszko National Park wild horse management.
Clean Up To Protect North Stockton Beach
November 22, 2021
Work crews will descend on North Stockton beach this week to remove buried waste that threatened to create a pollution hazard due to coastal erosion.
Minister for Water, Property and Housing Melinda Pavey said about 3,500 cubic meters of waste will be removed near Corroba Oval across an area of about 30 meters by 15 meters.
"This work will protect North Stockton's coastline after erosion threatened to expose buried waste from a former City of Newcastle landfill site," Mrs Pavey said.
"Our priority is to ensure the environment and sea life are protected and that the area can be safely rehabilitated for future community use."
The excavation work follows installation of a temporary sandbag seawall in September to secure the site while planning got underway to remove the waste.
Barrier fencing has been erected and members of the public advised not to enter the area while work is underway.
"Excavators will dig out the waste which will be tested and then taken away to Summerhill Waste Management Centre," Mrs Pavey said.
"Once the site is assessed as cleared it will be backfilled with sand and restored to its natural state."
The work is being undertaken by the Department of Planning, Industry and Environment – Crown Lands and the Soil Conservation Service with support from Hunter Water and the Environment Protection Authority (EPA).
Consultations have occurred with City of Newcastle and the Worimi and Karuah Local Aboriginal Land Councils.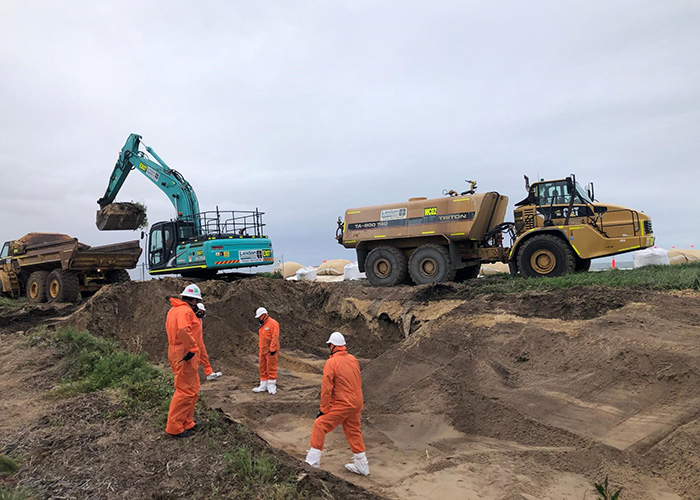 Work crews removing buried waste on North Stockton Beach.
BASIX Higher Standards: Feedback Open
The NSW Government are improving BASIX standards to build more comfortable homes, cut energy costs and contribute to our target of net zero homes by 2050.
This is part of the Trajectory for Low Energy Buildings, a national plan that aims to achieve zero energy and carbon-ready buildings. The plan proposes increases to the energy efficiency provisions in the National Construction Code (NCC) for residential buildings from 2022.
What do the proposed new standards mean:
Cheaper energy bills. You'll use less electricity so your bills will be cheaper – saving as much as $980 a year on energy bills.
More comfortable homes. Your home will be naturally cooler in summer, warmer in winter, which means you won't be turning the heater or air conditioner on as often
Fewer carbon emissions. This contributes towards our goal of net zero homes by 2050
The proposed higher standards
Te NSW Department of Planning welcome feedback on the proposed increases to BASIX standards. The proposed changes can be found in the Proposed BASIX Higher Standards document. This document shows a map of the climate zones in NSW.
The proposed thermal performance and energy standards vary according to climate zones.
The tables show the proposed maximum allowable thermal loads and the energy standards for the climate zones.
Technical information about the changes
The proposed BASIX thermal performance and energy standards vary depending on;
location based on climate
building type for apartment buildings
Standards for most new residential buildings are proposed to increase across NSW from late 2022. Exceptions include apartment buildings up to 5 storeys and properties in the NSW North Coast climate zone.
The North Coast climate zones where standards won't be changed are climate zones 9, 10 and 11 defined by the Nationwide House Energy Rating Scheme (NatHERS). They are predominantly on the NSW North Coast but also include Port Stephens and Maitland.
Other documents
Proposed BASIX Higher Standards
Cost Benefit Analysis report
BASIX Higher standards FAQ
Have your say
The government welcome your feedback on the proposed BASIX higher standards from Wednesday, 17 November until January 17 2022. The BASIX higher standards exhibition aligns with the Design and Place SEPP exhibition.
The exhibitions will close on the same day, currently expected in January 2022.
Visit: www.planningportal.nsw.gov.au/draftplans/exhibition/basix-higher-standards
Home Design To Drive Energy Bills Down
November 22, 2021
New sustainability standards for homes will save residents up to $980 a year on energy bills and reduce the State's carbon footprint as we move to net-zero emissions by 2050.
The Building Sustainability Index (BASIX) is a key assessment tool that ensures new homes are comfortable to live in regardless of the temperature, are more energy efficient and save water.
Minister for Planning and Public Spaces Rob Stokes said BASIX had prevented 12.3 million tonnes of greenhouse gas over the past 17 years – equivalent to taking 2.5 million cars off the road.
"These proposed increases in standards will see more energy-efficient homes from Double Bay to Dubbo and beyond, with better design, better insulation, more sunlight and more solar panels," Mr Stokes said.
"We want to lift BASIX standards even higher to drive down emissions further, saving another 150,000 tonnes a year and helping to achieve net-zero emissions by 2050.
"Better design will keep your home naturally cooler in summer and warmer in winter, so you won't be turning the heater or air conditioner on as often.
Energy bills are expected to reduce significantly as a result of the new BASIX standards:
Savings of up to $190 each year for people living in high-rise apartments;
Savings of up to $850 each year for people living in new Western Sydney houses; and
Savings of up to $980 a year for people living in new houses in the regions.
"To showcase the benefits of these new measures, we're inviting up to 10 builders to test the proposed BASIX requirements ahead of its official roll out next year," Mr Stokes said.
These new targets complement work underway, such as planting one million trees and investing $4.8 million to make building materials more environmentally friendly.
The community is encouraged to provide feedback on the proposed BASIX changes by Monday 31 January, 2022 at planningportal.nsw.gov.au/BAS IX- standards
Draft Marine Park Management Plan Released
The NSW Government has today,
November 1, 2021,
released its draft Management Plan for the NSW Mainland Marine Park Network (2021-2031), which has been developed to guide the management of the state's five existing mainland marine parks.
Environment Minister Matt Kean said our marine parks are a precious and valuable asset that provide habitat for dozens of threatened and endangered species up and down the NSW coast.
"Marine parks are valued for their environmental, social and economic benefits – ranging from diving and recreational fishing to tourism and cultural use of Sea Country," Mr Kean said.
"This draft plan strikes the right balance between conservation and recreation."
Minister for Agriculture Adam Marshall said the draft would unlock more opportunities for all members of the community to engage in more low impact and low threat activities like recreational fishing while protecting the environmental values of our marine parks.
"The first step in improving the management of marine parks is to ensure we get the 10-year framework right and so this draft plan was informed by evidence on the community's values of the park network and the threats posed to those values," Mr Marshall said.
"The plan outlines management objectives and actions to ensure the community, including fishers and aquaculture operators, can get the best out of marine parks without being locked out.
"Up until now, marine parks have been managed by political decisions around lines on maps, but the draft plan is about making evidence-based decisions.
"This is certainly not about creating new marine parks, but rather making sure we get the settings right before looking at the rules of how they're regulated."
Mr Marshall said the draft plan will be out for a minimum of two months of community consultation. Following consultation on the draft management plan, we will consult the community separately on the rules and regulations.
"The community is now invited to have its say on the management of the state's five mainland marine parks, which provide a range of biodiversity conservation, cultural, commercial and recreational benefits," Mr Marshall said.
The five mainland marine parks in NSW include Cape Byron, Solitary Islands, Port Stephens-Great Lakes, Jervis Bay and Batemans marine parks. A management plan for Lord Howe Island Marine Park will be developed separately.
The draft plan does not include any specific proposals around changes to rules or zones. The detail of any proposed changes to rules or zones will be developed in stage 2 after the draft plan is finalised and will be subject to further community consultation.
For more information and to complete the survey visit www.marine.nsw.gov.au/yoursay. The plan will be open for consultation until 31 January 2022.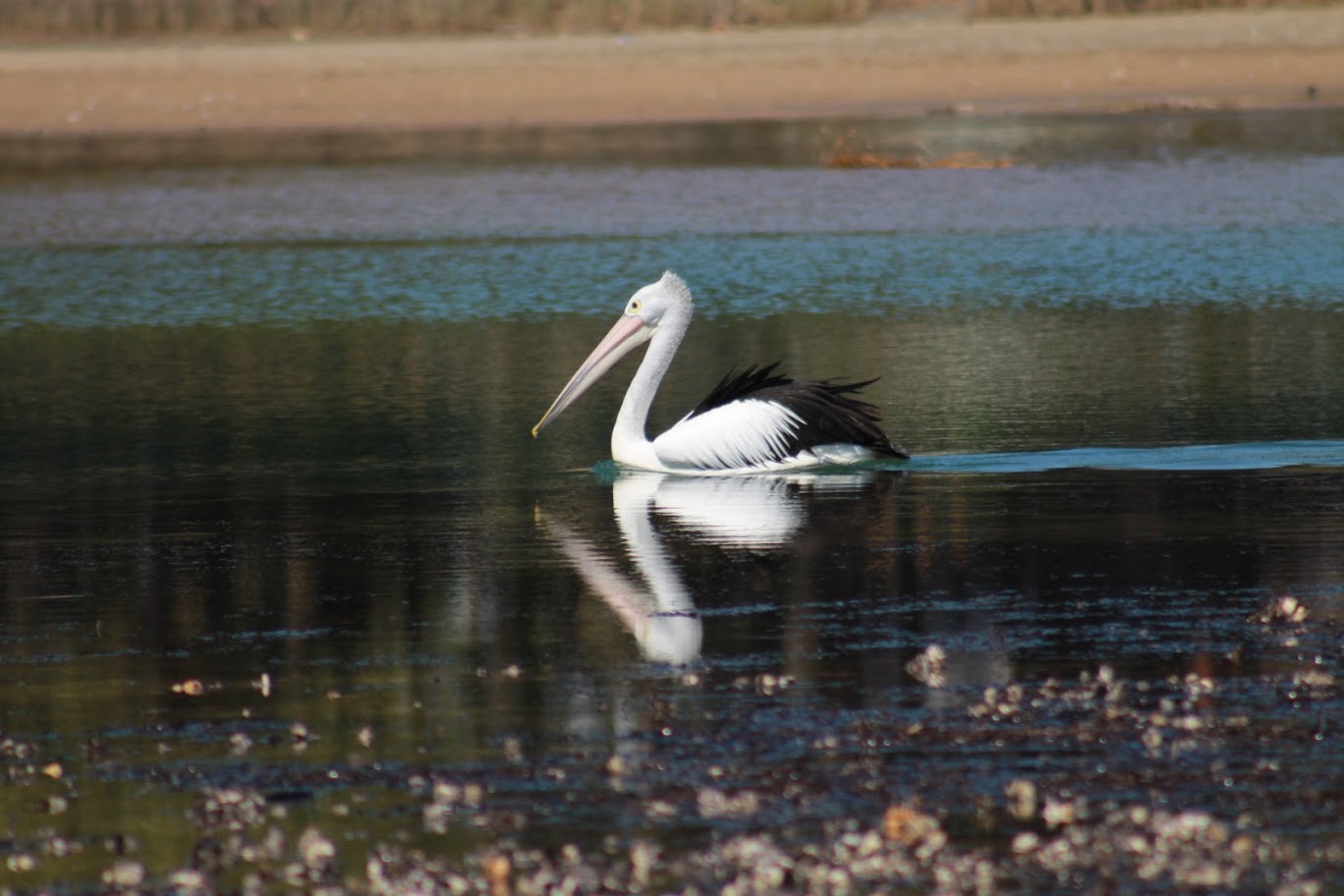 Antarctic Ice-Sheet Destabilized Within A Decade
After the natural warming that followed the last Ice Age, there were repeated periods when masses of icebergs broke off from Antarctica into the Southern Ocean. A new data-model study led by the University of Bonn (Germany) now shows that it took only a decade to initiate this tipping point in the climate system, and that ice mass loss then continued for many centuries. Accompanying modelling studies suggest that today's accelerating Antarctic ice mass loss also represents such a tipping point, which could lead to irreversible and long-lasting ice retreat and global sea level rise. The study has now been published in the journal Nature Communications.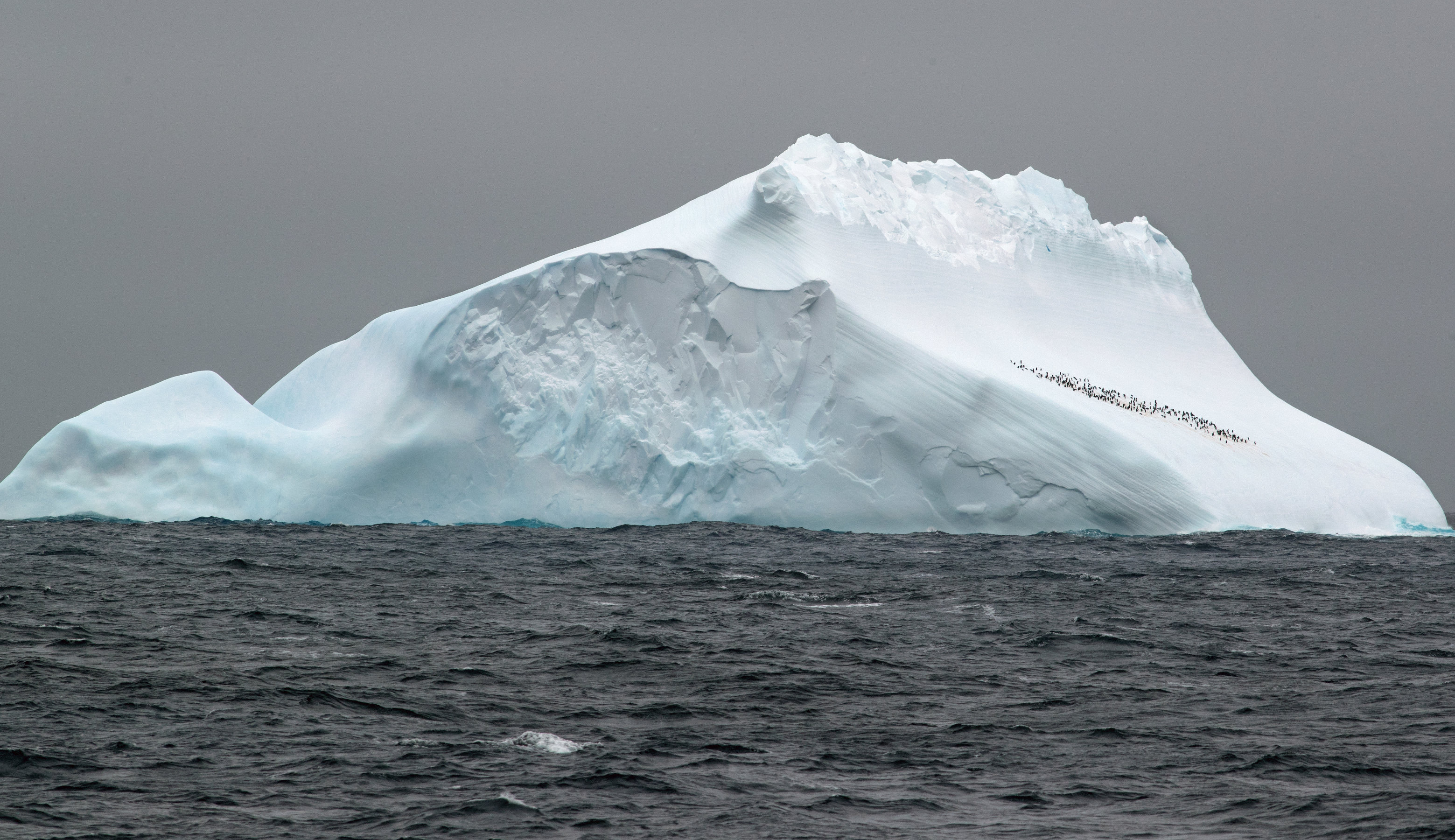 Iceberg in Antarctica © Uni Bonn/ Michael Weber.

To understand what the consequences of current and future human-induced climate warming may be, it helps to take a look at the past: how did sea-level changes look like during times of natural climate warming? In a recent study, an international research team led by Dr. Michael Weber from the Institute of Geosciences at the University of Bonn investigated this question. In doing so, they focused on the Antarctic Ice Sheet as the largest remaining ice sheet on Earth.
There, they searched for evidence of icebergs that broke off the Antarctic continent, floated in the surrounding ocean and melted down in the major gateway to lower latitudes called "Iceberg Alley." In the process, the icebergs released encapsulated debris that accumulated on the ocean floor. The team took sediment cores from the deep ocean in 3.5 km water depth from the area, dated the natural climate archive and counted the ice-rafted debris.
The scientists identified eight phased with high amounts of debris which they interpret as retreat phases of the Antarctic Ice Sheet after the Last Glacial Maximum about 19,000 to 9,000 years ago, when climate warmed and Antarctica shed masses of icebergs repeatedly into the ocean. The result of the new data-model study: each such phase destabilized the ice sheet within a decade and contributed to global sea-level rise for centuries to a millennium. The subsequent re-stabilization was equally rapidly within a decade.
The research team found three other independent pieces of evidence for such post-glacial tipping points: Model experiments showing the melting of the entire Antarctic ice sheet, a West Antarctic ice core documenting ice-sheet elevation draw-down and drill cores revealing a step-wise ice-sheet retreat across the Ross Sea shelf.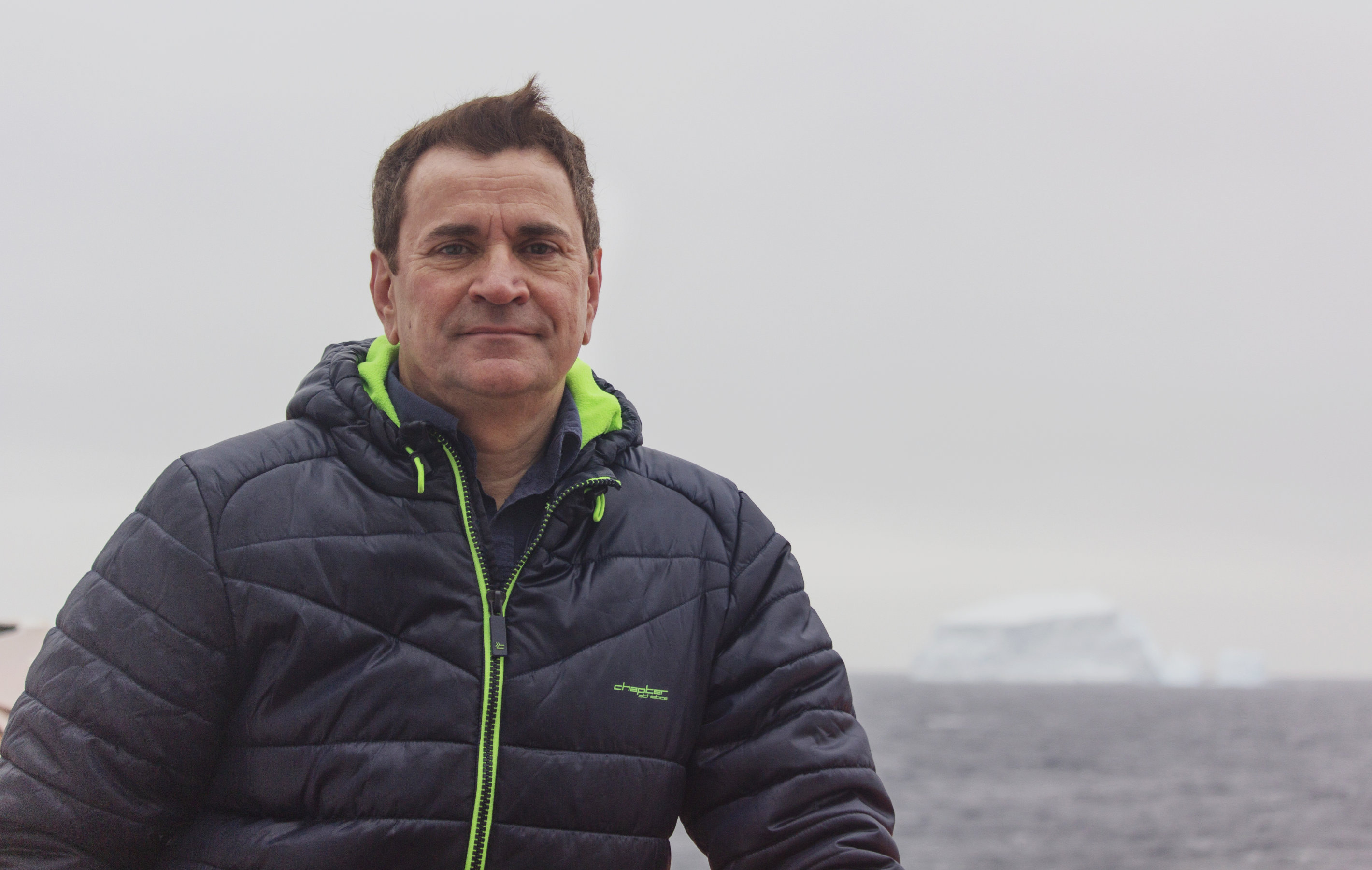 Study leader - Dr. Michael Weber from the Institute of Geosciences at the University of Bonn© Uni Bonn/ Michael Weber

Today's ice mass loss could be start of long-lasting period
The results are also relevant for ice retreat observed today: "Our findings are consistent with a growing body of evidence suggesting the acceleration of Antarctic ice-mass loss in recent decades may mark the begin of a self-sustaining and irreversible period of ice sheet retreat and substantial global sea level rise," says study leader Dr. Michael Weber from the University of Bonn.
Combining the sediment record with computer models of ice sheet behaviour the team showed that each episode of increased iceberg calving reflected increased loss of ice from the interior of the ice sheet, not just changes in the already-floating ice shelves. "We found that iceberg calving events on multi-year time scales were synchronous with discharge of grounded ice from the Antarctic Ice Sheet," said Prof. Nick Golledge from the University of Wellington (New Zealand), who led the ice-sheet modelling.
Dr. Zoë Thomas, a co-author of the study from the University of New South Wales in Sydney, Australia, then applied statistical methods to the model outputs to see if early warning signs could be detected for tipping points in the ice sheet system. Her analyses confirmed that tipping points did indeed exist. "If it just takes one decade to tip a system like this, that's actually quite scary because if the Antarctic Ice Sheet behaves in future like it did in the past, we must be experiencing the tipping right now," Thomas said.
According to Weber, "Our findings are consistent with a growing body of evidence suggesting the acceleration of Antarctic ice-mass loss in recent decades may mark the begin of a self-sustaining and irreversible period of ice sheet retreat and substantial global sea level rise." When we might see the eventual stabilization of the ice sheet is unknown, because it will depend significantly on how much future climate warming occurs.
Michael E. Weber, Nicholas R. Golledge, Chris J. Fogwill, Chris S. M. Turney, Zoë A. Thomas. Decadal-scale onset and termination of Antarctic ice-mass loss during the last deglaciation. Nature Communications, 2021; 12 (1) DOI: 10.1038/s41467-021-27053-6
Snow Cover Critical For Revegetation Following Forest Fires
November 22, 2021
With wildfires devastating mountain ecosystems across the western United States, their successful forest revegetation recovery hinges on, among other factors, an adequate lasting snowpack, according to research by the University of Nevada, Reno and Oregon State University.
"Our study illustrated that summer precipitation, snow cover and elevation were all important drivers of revegetation success," said Anne Nolin, a hydrologist and geography professor at the University of Nevada, Reno and formerly at Oregon State University. "In particular, we found that snow cover was a critical explanatory variable for revegetation in the Oregon and Washington Cascades. This could help inform revegetation management practices following severe wildfires."
Climate change has already increased the fraction of winter precipitation that falls as rain rather than snow, reduced the spring snow water equivalent -- a metric for how much water snow contains -- and caused snowmelt to begin earlier in the spring than it used to, Nolin explained. Pacific Northwest snowpacks have seen the greatest declines of any seasonal snow region in the West.
The research, led by Nolin, examined the 260,000-square-mile Columbia River Basin in the Pacific Northwest. She teamed with co-author Andrew Wilson, a graduate research assistant in OSU's College of Earth, Ocean, and Atmospheric Science, and co-author Kevin Bladon of OSU's College of Forestry for the study.
The NASA-supported study featured before-and-after vegetation analyses for two dozen high-severity wildfires. The fires occurred over a 10-year period among the four distinct subregions of the Columbia River Basin. There are many short- and long-term effects from these fires, including erosion, debris flows and water quality issues, which can affect the health of aquatic ecosystems and downstream community water supply, highlighting the importance of understanding post-fire forest rehabilitation.
In their paper published in the Journal of Geophysical Research -- Biogeosciences, "Assessing the Role of Snow Cover for Post-Wildfire Revegetation Across the Pacific Northwest," the findings show that given the trends of increasing wildfire activity, lower snowpacks, and earlier snow disappearance dates across the Pacific Northwest, forests will likely experience more frequent drought conditions, which will negatively impact the success of post-wildfire vegetation recovery with a number of impacts to the ecosystem.
"This knowledge may be used to facilitate adaptive post-fire management policies and decisions to ensure long-term forest health," Nolin, who is also director of the University of Nevada, Reno's Graduate Program of Hydrological Sciences, said. "For example, depending on the sub-region and species composition, reseeding efforts following low snow winters might employ more drought tolerant species or, replanting could be delayed one to two years until snowmelt and soil moisture conditions are more favourable for seedling propagation.
"However, climate change projections and shifting wildfire regimes have increased concerns about post-fire regeneration and, as such it is imperative that we broaden our understanding of the role of snowpacks in post-wildfire forest regeneration. The snowpacks' role in aiding revegetation will become increasingly important across the West. And where snowpacks have declined, there likely will be ecosystem transitions that look like a shift from forest to non-forest and from evergreen to deciduous vegetation."
Wildfires continue to burn more area each year across many regions of the planet, including the Pacific Northwest. The Pacific Northwest's largest watershed, the Columbia River Basin contains a variety of fire-prone landscapes that have seen almost 900 fires since 2010, serves as critical habitat for more than 700 species and is a water source for seven states.
"As wildfire activity continues to increase and intensify in the Northwest, understanding what shapes revegetation on severely burned forested landscapes is vital for guiding management decisions," co-author Bladon said.
After the occurrence of a wildfire, revegetation over the burned area is critical to maintain or re-establish ecosystem functions from forests such as biodiversity, erosion control, water purification and habitat provision.
"Snow matters to regrowing vegetation following fire, and with double impacts of declining snowpacks and increasing wildfires it is critical that we understand how these changes are affecting Pacific Northwest forests," Nolin said. "Positive relationships between snow cover and summer precipitation with post-fire greening suggest that active post-fire revegetation efforts will help facilitate recovery, especially during years when severe wildfires are followed by early snowmelt years or below average summer precipitation."
In the study, summer precipitation consistently appeared as the most important variable driving post-fire revegetation across all four subregions. Snow cover frequency, along with elevation, were shown to be secondary but significantly influential explanatory variables for revegetation in the Oregon and Washington Cascades.
More than 80% of wildfires in the western United States from 2000 to 2012 burned within a seasonal snow zone, a time period that overlaps with the years studied by the scientists.
"As wildfire activity continues to increase and intensify in the Northwest, understanding what shapes revegetation on severely burned forested landscapes is vital for guiding management decisions," Bladon said. "But variables such as snow cover frequency, pre-fire forest composition, and elevation, were also shown to be significantly influential for revegetation in the Oregon and Washington Cascades."
Wildfire season length in the western U.S. overall has increased by roughly 25 days in recent decades, including a massive increase in the Northwest from the mid-1970s, when it was 23 days, to 116 days in the early 2000s. That's attributable mainly to warmer temperatures and drier conditions in the spring and summer.
"Snow cover has a strong influence on postfire vegetation greening, but the influence varied depending on subregion and dominant prefire conifer species, with the biggest impacts at low to moderate elevations in the Washington Cascades, the Oregon Cascades and western Montana Rockies," Nolin said. "And with current climate change projections, snowpacks' role in aiding revegetation will become increasingly important across the West."
Bladon suggests fire can be looked at as an opportunity for forests to reassemble into ecosystems better suited to survive warmer winters, longer fire seasons and more drought stress.
"That's at the heart of the challenge of reconciling a changing climate's ecological forces with postfire forest management goals -- the goals are often oriented toward re-establishing forests as they existed before the fire," Bladon said. "But with shifting climate trends in the region, that might not be the most adaptive path forward for forested landscapes."
Andrew C. Wilson, Anne W. Nolin, Kevin D. Bladon. Assessing the Role of Snow Cover for Post‐Wildfire Revegetation Across the Pacific Northwest. Journal of Geophysical Research: Biogeosciences, 2021; 126 (11) DOI: 10.1029/2021JG006465
Bushcare In Pittwater
For further information or to confirm the meeting details for below groups, please contact Council's Bushcare Officer on 9970 1367
BUSHCARE SCHEDULES
Where we work Which day What time
Avalon
Angophora Reserve 3rd Sunday 8:30 - 11:30am
Avalon Dunes 1st Sunday 8:30 - 11:30am
Avalon Golf Course 2nd Wednesday 3 - 5:30pm
Careel Creek 4th Saturday 8:30 - 11:30am
Toongari Reserve 3rd Saturday 9 - 12noon (8 - 11am in summer)
Bangalley Headland 2nd Sunday 9 to 12noon
Bayview
Winnererremy Bay 4th Sunday 9 to 12noon
Bilgola
North Bilgola Beach 3rd Monday 9 - 12noon
Algona Reserve 1st Saturday 9 - 12noon
Plateau Park 1st Friday 8:30 - 11:30am
Church Point
Browns Bay Reserve 1st Tuesday 9 - 12noon
McCarrs Creek Reserve Contact Bushcare Officer To be confirmed
Clareville
Old Wharf Reserve 3rd Saturday 8 - 11am
Elanora
Kundibah Reserve 4th Sunday 8:30 - 11:30am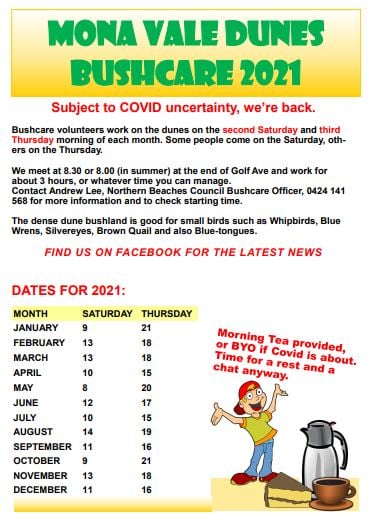 Mona Vale
Mona Vale Beach Basin 1st Saturday 8 - 11am
Mona Vale Dunes 2nd Saturday +3rd Thursday 8:30 - 11:30am
Newport
Bungan Beach 4th Sunday 9 - 12noon
Crescent Reserve 3rd Sunday 9 - 12noon
North Newport Beach 4th Saturday 8:30 - 11:30am
Porter Reserve 2nd Saturday 8 - 11am
North Narrabeen
Irrawong Reserve 2nd Saturday 2 - 5pm
Palm Beach
North Palm Beach Dunes 3rd Saturday 9 - 12noon
Scotland Island
Catherine Park 2nd Sunday 10 - 12:30pm
Elizabeth Park 1st Saturday 9 - 12noon
Pathilda Reserve 3rd Saturday 9 - 12noon
Warriewood
Warriewood Wetlands 1st Sunday 8:30 - 11:30am
Whale Beach
Norma Park 1st Friday 9 - 12noon
Western Foreshores
Coopers Point, Elvina Bay 2nd Sunday 10 - 1pm
Rocky Point, Elvina Bay 1st Monday 9 - 12noon

Gardens And Environment Groups And Organisations In Pittwater
Avalon Golf Course Bushcare Needs You
We're so short of helpers we've had to cancel for the time being. Meanwhile the weeds will go gangbusters.
We used to meet on the second Wednesday afternoon of each month. Could you come if we worked on another day or time? say a morning, or on a weekend day?
Contact Geoff Searl on 0439 292 566 if you'd like to help. He'd love to hear from you.
We have fun using the Tree Popper, here with our supervisor from Dragonfly Environmental. We can lever out quite big Ochnas, aka Mickey Mouse plant from Africa. We want to bring back the bush, not let the weeds win!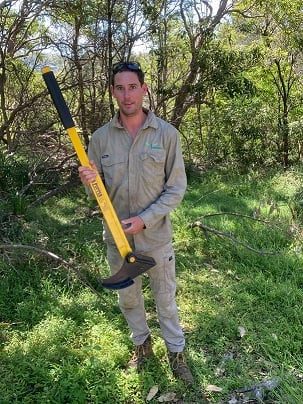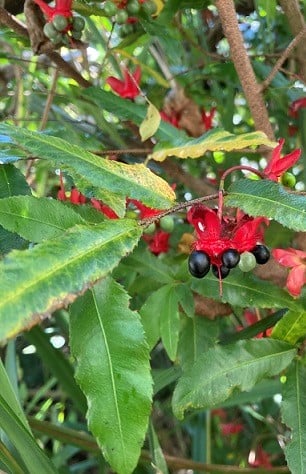 Ochna or Mickey Mouse plant has yellow flowers in spring, then lots of green berries that turn black when ripe. Seedlings come up in hundreds. Ochna has a very strong taproot but the steady pressure of the Tree Popper lifts the plant out of the ground easily. The alternative control is repeated scraping and painting with Roundup, very slow and time consuming. If you have an Ochna you cant remove, you can enjoy the flowers, then PLEASE prune it so that berries can't develop.
New Shorebirds WingThing For Youngsters Available To Download
A Shorebirds WingThing educational brochure for kids (A5) helps children learn about shorebirds, their life and journey. The 2021 revised brochure version was published in February 2021 and is available now. You can download a file copy here.
If you would like a free print copy of this brochure, please send a self-addressed envelope with A$1.10 postage (or larger if you would like it unfolded) affixed to: BirdLife Australia, Shorebird WingThing Request, 2-05Shorebird WingThing/60 Leicester St, Carlton VIC 3053.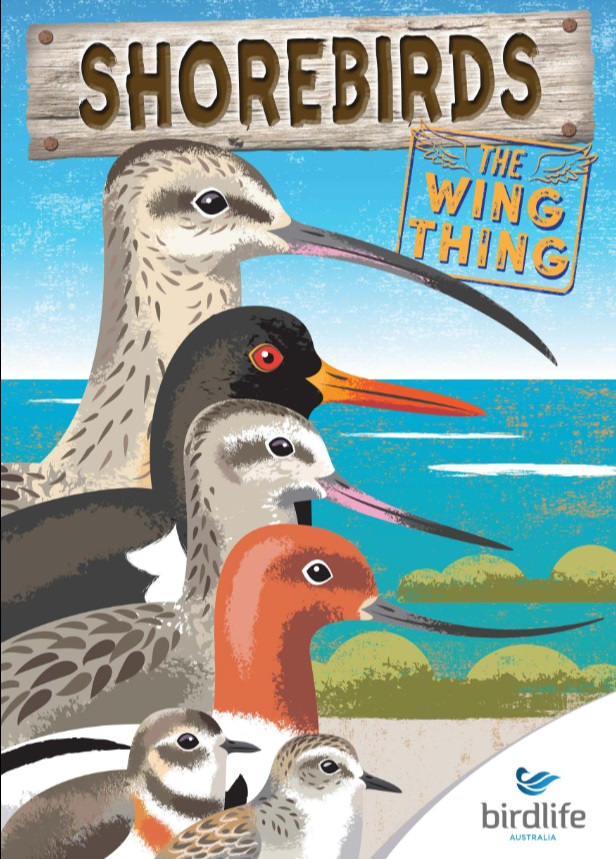 Shorebird Identification Booklet
The Migratory Shorebird Program has just released the third edition of its hugely popular Shorebird Identification Booklet. The team has thoroughly revised and updated this pocket-sized companion for all shorebird counters and interested birders, with lots of useful information on our most common shorebirds, key identification features, sighting distribution maps and short articles on some of BirdLife's shorebird activities.
The booklet can be downloaded here in PDF file format: http://www.birdlife.org.au/documents/Shorebird_ID_Booklet_V3.pdf
Paper copies can be ordered as well, see http://www.birdlife.org.au/projects/shorebirds-2020/counter-resources for details.
Download BirdLife Australia's children's education kit to help them learn more about our wading birdlife
Shorebirds are a group of wading birds that can be found feeding on swamps, tidal mudflats, estuaries, beaches and open country. For many people, shorebirds are just those brown birds feeding a long way out on the mud but they are actually a remarkably diverse collection of birds including stilts, sandpipers, snipe, curlews, godwits, plovers and oystercatchers. Each species is superbly adapted to suit its preferred habitat. The Red-necked Stint is as small as a sparrow, with relatively short legs and bill that it pecks food from the surface of the mud with, whereas the Eastern Curlew is over two feet long with a exceptionally long legs and a massively curved beak that it thrusts deep down into the mud to pull out crabs, worms and other creatures hidden below the surface.
Some shorebirds are fairly drab in plumage, especially when they are visiting Australia in their non-breeding season, but when they migrate to their Arctic nesting grounds, they develop a vibrant flush of bright colours to attract a mate. We have 37 types of shorebirds that annually migrate to Australia on some of the most lengthy and arduous journeys in the animal kingdom, but there are also 18 shorebirds that call Australia home all year round.
What all our shorebirds have in common—be they large or small, seasoned traveller or homebody, brightly coloured or in muted tones—is that each species needs adequate safe areas where they can successfully feed and breed.
The National Shorebird Monitoring Program is managed and supported by BirdLife Australia.

This project is supported by Glenelg Hopkins Catchment Management Authority and Hunter Local Land Services through funding from the Australian Government's National Landcare Program. Funding from Helen Macpherson Smith Trust and Port Phillip Bay Fund is acknowledged.
The National Shorebird Monitoring Program is made possible with the help of over 1,600 volunteers working in coastal and inland habitats all over Australia.
The National Shorebird Monitoring program (started as the Shorebirds 2020 project initiated to re-invigorate monitoring around Australia) is raising awareness of how incredible shorebirds are, and actively engaging the community to participate in gathering information needed to conserve shorebirds.
In the short term, the destruction of tidal ecosystems will need to be stopped, and our program is designed to strengthen the case for protecting these important habitats.
In the long term, there will be a need to mitigate against the likely effects of climate change on a species that travels across the entire range of latitudes where impacts are likely.
The identification and protection of critical areas for shorebirds will need to continue in order to guard against the potential threats associated with habitats in close proximity to nearly half the human population.
Here in Australia, the place where these birds grow up and spend most of their lives, continued monitoring is necessary to inform the best management practice to maintain shorebird populations.
BirdLife Australia believe that we can help secure a brighter future for these remarkable birds by educating stakeholders, gathering information on how and why shorebird populations are changing, and working to grow the community of people who care about shorebirds.

To find out more visit: http://www.birdlife.org.au/projects/shorebirds-2020/shorebirds-2020-program
Aussie Bread Tags Collection Points
Collecting bread tags enables us to provide wheelchairs that change the life of disabled people in need, as well as keeping the tags out of landfill to help to preserve the environment.
Bread Tags for Wheelchairs was started in South Africa in 2006 by Mary Honeybun. It is a community program where individuals and organisations collect bread tags, which are sold to recyclers. The money raised pays for wheelchairs for the less fortunate which are purchased through a local pharmacy. Currently about 500kg of bread tags are collected a month in South Africa, funding 2-3 wheelchairs.
We have been collecting bread tags nationally in Australia since September 2018 and now have more than 100 collection points across the country. In February 2019 we started local recycling through Transmutation - Reduce, Reuse and Recycle in Robe, SA, where our tags are recycled into products such as door knobs and bowls. Tags from some states are still sent to South Africa where a plastics company called Zibo recycles them into seedling trays.
These humble bits of polystyrene can make a real difference so get your friends, family, school, workplace and church involved. Ask school tuck shops and boarding school kitchens, child care centres, aged care facilities, hospitals, cafes and fast food outlets to collect for you - they get through a lot of bread!
All the information and signage for collecting or setting up a public collection point is
on our website
.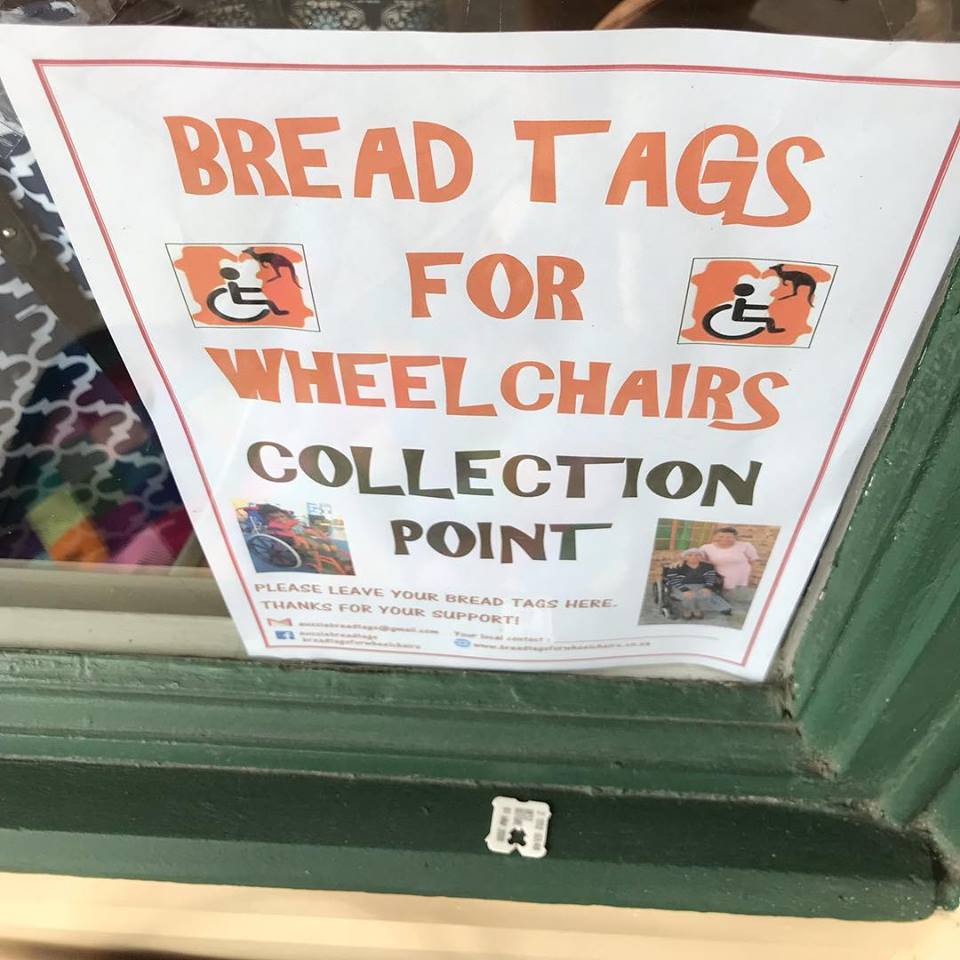 Champions Crowned At The 2021 Woolworths Surfer Groms Comp. In Kiama: Northern Beaches Leg Runs December 11-12
Kiama came alive on Monday November 15th 2021 as the Woolworths Surfer Groms Comps saw all champions crowned in one-to-two foot conditions at Jones Beach.
Kash Brown (Cronulla) will be heading back to the Sutherland Shire with his head held high as he notched up two excellent scoring waves to gain the upper hand against his fellow finalists in the Under-14 Boys. Brown finished the final with a solid 16.50 heat total to claim the title from perennial standout Ocean Lancaster (Merewether) who finished in second place.
Local surfer Lucy Darragh (Gerringong) claimed her second Woolworths Surfer Groms Comps title in as many weeks, taking out the Under-14 Girls. Darragh took down some stellar competition to end up on the top of the dais with an impressive 11.26 heat total.
Jaggar Phillips (Maroubra) made his presence felt in the Under-12 division, taking wins in every one of his heat en route to the final where he claimed the heat with a 13.33 two-wave total. Phillips smashed out an array of powerful forehand snaps and carves in the final to take the win.
Local female surfer Kendall Payne (Gerringong) followed the same pattern as Darragh in the Under-10 Girls division, taking a win for the south coast locals. Payne finished the final with a decent 10.10 two-wave heat total to claim the win.
HUGE CONGRATULATIONS to Cody Cattle (Narrabeen), Ben Zanatta (Dee Why) and Ruby Trew (Manly), who were among the winners by competition end.
Ruby followed this up by becoming, on Monday November 22nd became the Under 14 Woolworths NSW Junior State Titles Champion - more in this week's Aquatics page.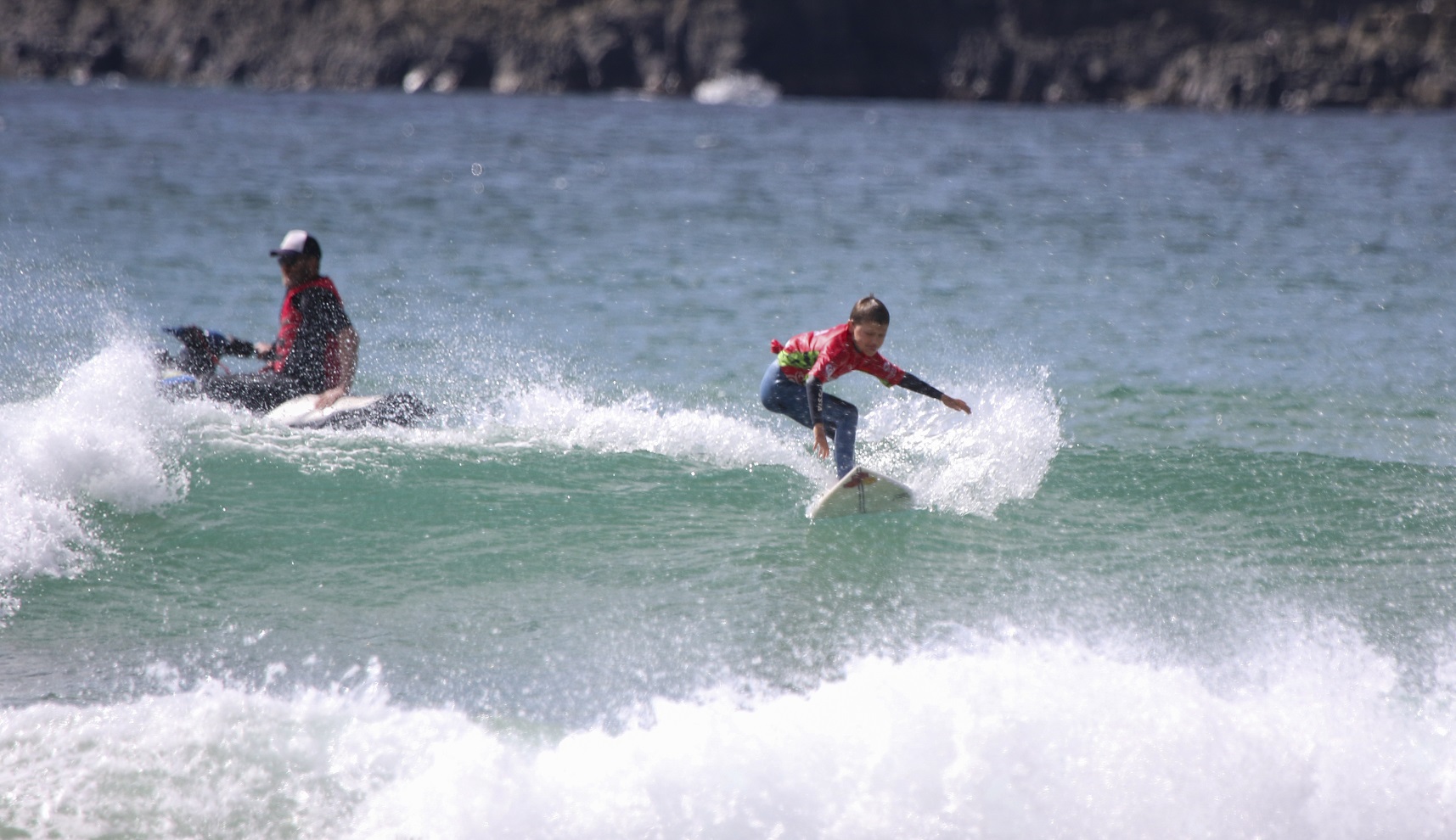 Cody Cattle - Photo: Josh Brown / Surfing NSW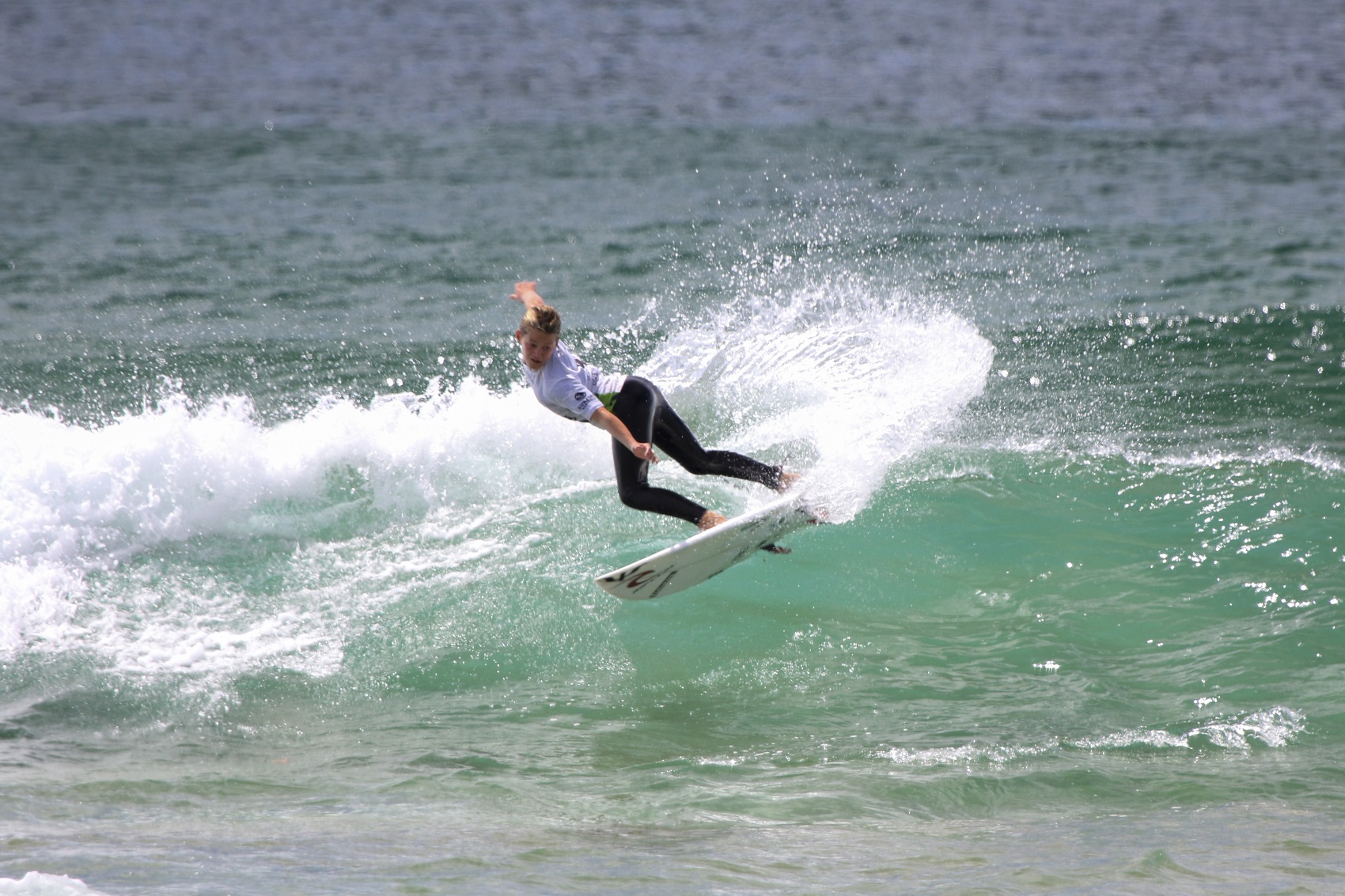 Ben Zanatta - Photo: Josh Brown / Surfing NSW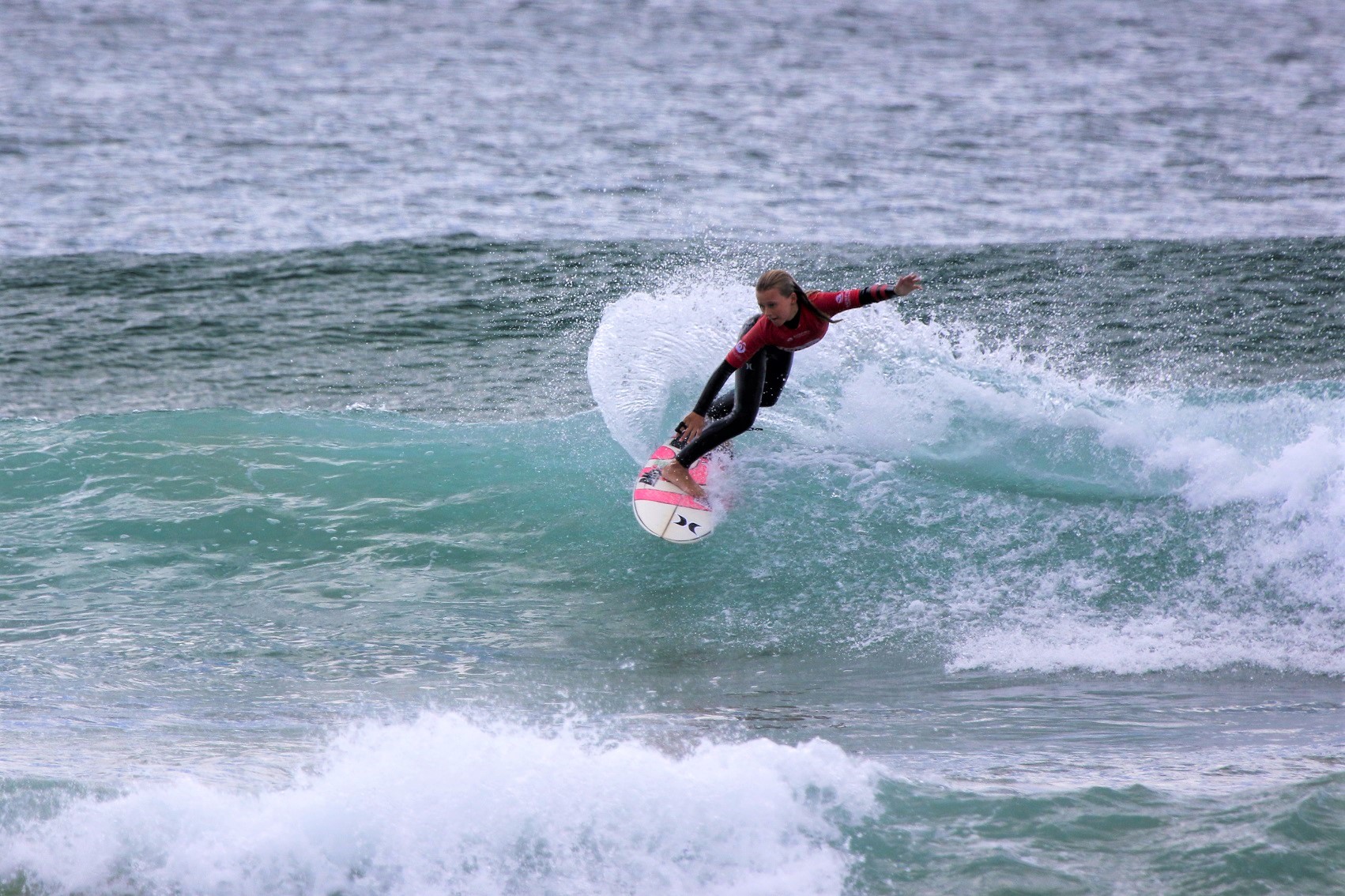 Ruby Trew - Photo: Josh Brown / Surfing NSW

This great event for youngsters saw surfers competing in four different age divisions, starting at Under-8's right through to the Under-14's. Close to 80 competitors were in the event.
All competitors and spectators abided by the COVID-19 regulations that were in place on the event days.
Regarded as one of the major steppingstones in the development of young Australian surfers, the 10-event Wool Comps series caters for surfers from Under 8 to Under 14 and will be held in New South Wales, Queensland, Victoria, Western Australia, Tasmania and South Australia over summer.
As an added bonus, the respective winners of the Under 14 boys' and girls' divisions from each event will receive an invite to attend an all-expenses-paid, three-day Woolworths Surfer Groms Comps National Final Surf Camp, (1-day coaching clinic, two days of competition and heat analysis coaching) at the Surfing Australia High-Performance Centre (HPC). For the South Australian, Victorian and Tasmanian events, the Woolworths Surf Camp prize will be awarded to the highest place Under-14 Boy and Girl who reside in that respective state.
The Northern Beaches edition of this years' Woolworths Surfer Groms Comp. will run over the weekend of December 11th and 12th.
Woolworths Surfer Groms Comps 2021 Schedule:
Surfer Groms Comps – EVENT 1 – Fleurieu Peninsula, SA – Oct 16, 2021
Surfer Groms Comps – EVENT 2 – Trigg, WA – Oct 23 – 24, 2021
Surfer Groms Comps – EVENT 3 – Clifton Beach, TAS – Oct 30, 2021
Surfer Groms Comps – EVENT 4 – Coffs Harbour, NSW – Nov 6 – 7, 2021
Surfer Groms Comps – EVENT 5 – Kiama, NSW – Nov 13 -14, 2021
Surfer Groms Comps – EVENT 6 – Gold Coast, QLD – Nov 20 – 21, 2021
Surfer Groms Comps – EVENT 7 – Torquay, VIC – Nov 27 – 28, 2021
Surfer Groms Comps – EVENT 8 – Cronulla, NSW – Dec 4 – 5, 2021

Surfer Groms Comps – EVENT 9 – Northern Beaches, NSW – Dec 11 – 12, 2021

Surfer Groms Comps – EVENT 10 – Sunshine Coast, QLD – Dec 11 – 12, 2021
Surfer Groms Comps – Nat Final – Surfing Aus HPC, Casuarina NSW – Dec 17 – 19, 2021
RESULTS:
Pics Star Performer
Holly Walker (Kiama Downs)
Lucy Darragh (Gerringong)
Woolworths Pick Fresh, Play Fresh Award
Lani Caincross (Kiama Downs)
Ocean Lancaster (Merewether)
U8 Mixed
4th Riley Woods (Kiama Downs)
3rd Everly Morgan (Milton)
2nd Clive Morriss (Avoca Beach)
1st Hayden Mee (Merewether)
U10 Girls
4th Olive Morriss (Avoca Beach)
3rd Jamie Paipa (Cronulla
2nd Rubylee Neil (Kiama Downs)
1st Kendall Payne (Gerringong)
U10 Boys
4th Ollie Croft (Burraneer)
3rd Cody Cattle (Narrabeen)
2nd Hayden Mee (Merewether)
1st Nixon Clark (Bronte)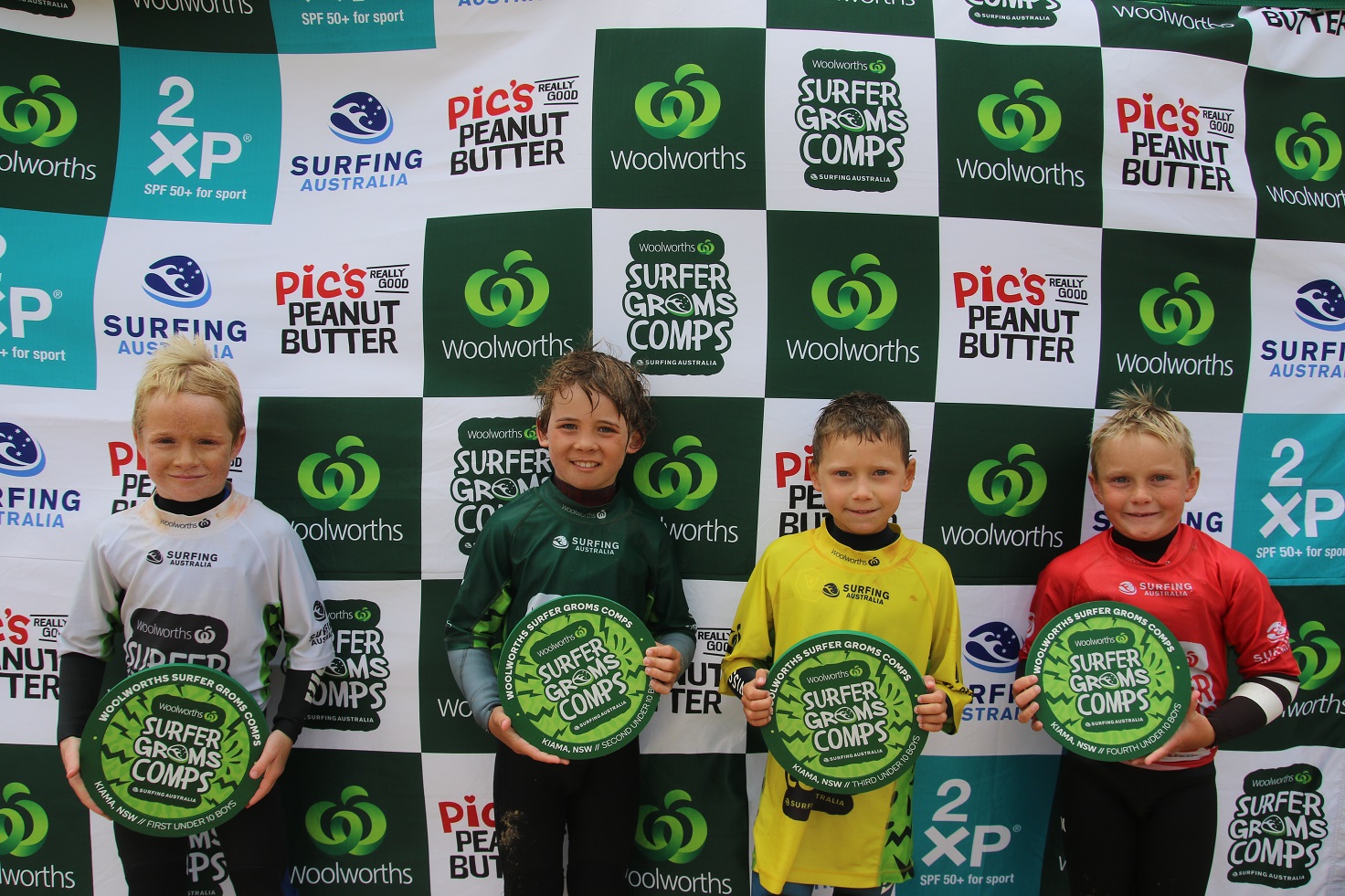 Photo: Josh Brown / Surfing NSW

U12 Girls
4th Sophia Lamberger (Thirroul)
3rd Lucy Darragh (Gerringong)
2nd Lani Caincross (Kiama Downs)
1st Talia Tebb (Kincumber)
U12 Boys
4th Joe Rocco Sommerville (Thirroul)
3rd Banjo Harvey (Elanora High)
2nd Omar Moltzen (Boomerang)
1st Jaggar Phillips (Maroubra)
U14 Girls
4th Ruby Trew (Manly)
3rd Grace Gosby (Cronulla)
2nd Alice Hodgson (Kiama Downs)
1st Lucy Darragh (Gerringong)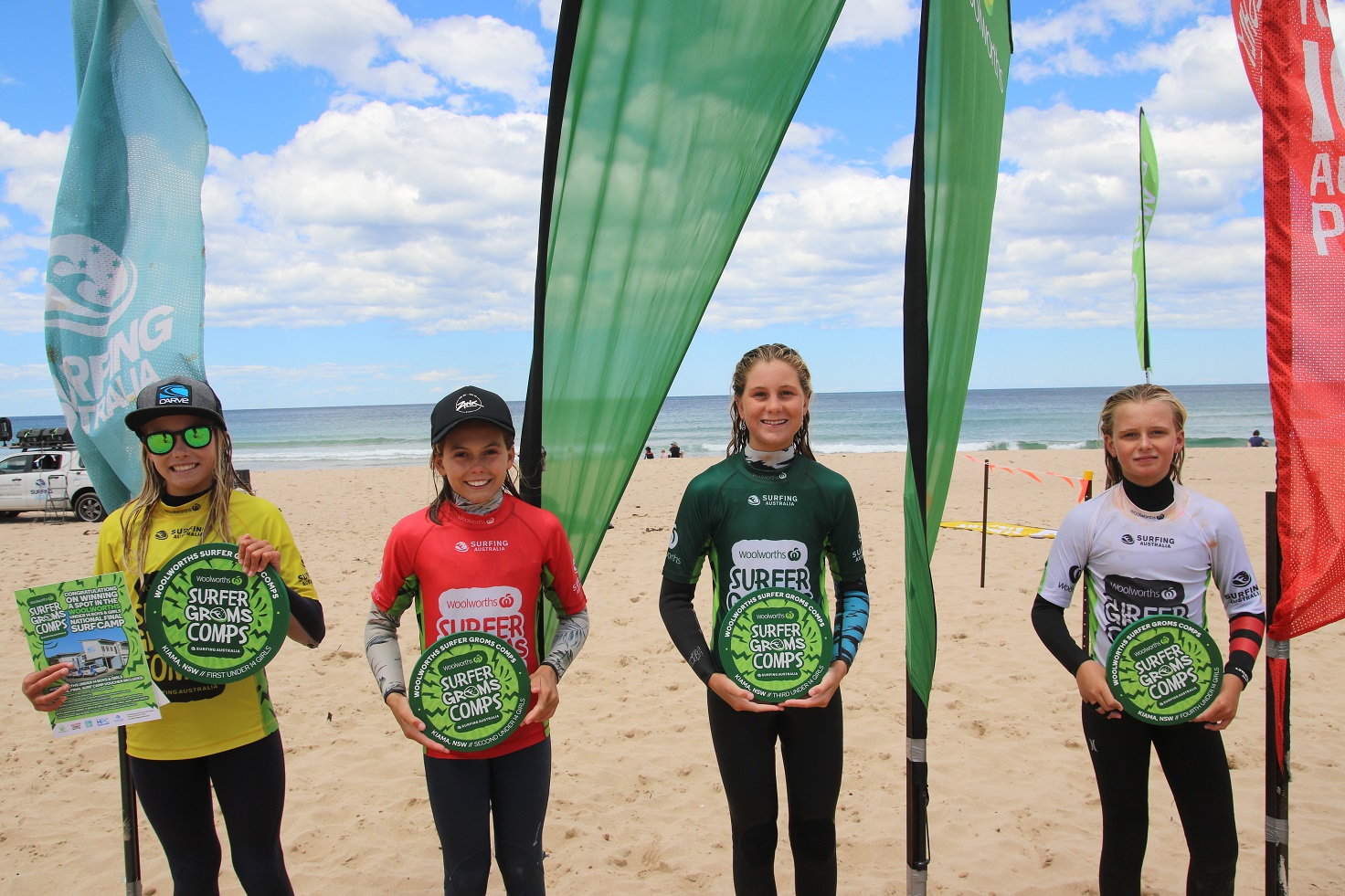 Photo: Josh Brown / Surfing NSW
U14 Boys
4th Ben Zanatta (Dee Why)
3rd George Messiter (Maroubra)
2nd Ocean Lancaster (Merewether)
1st Kash Brown (Cronulla)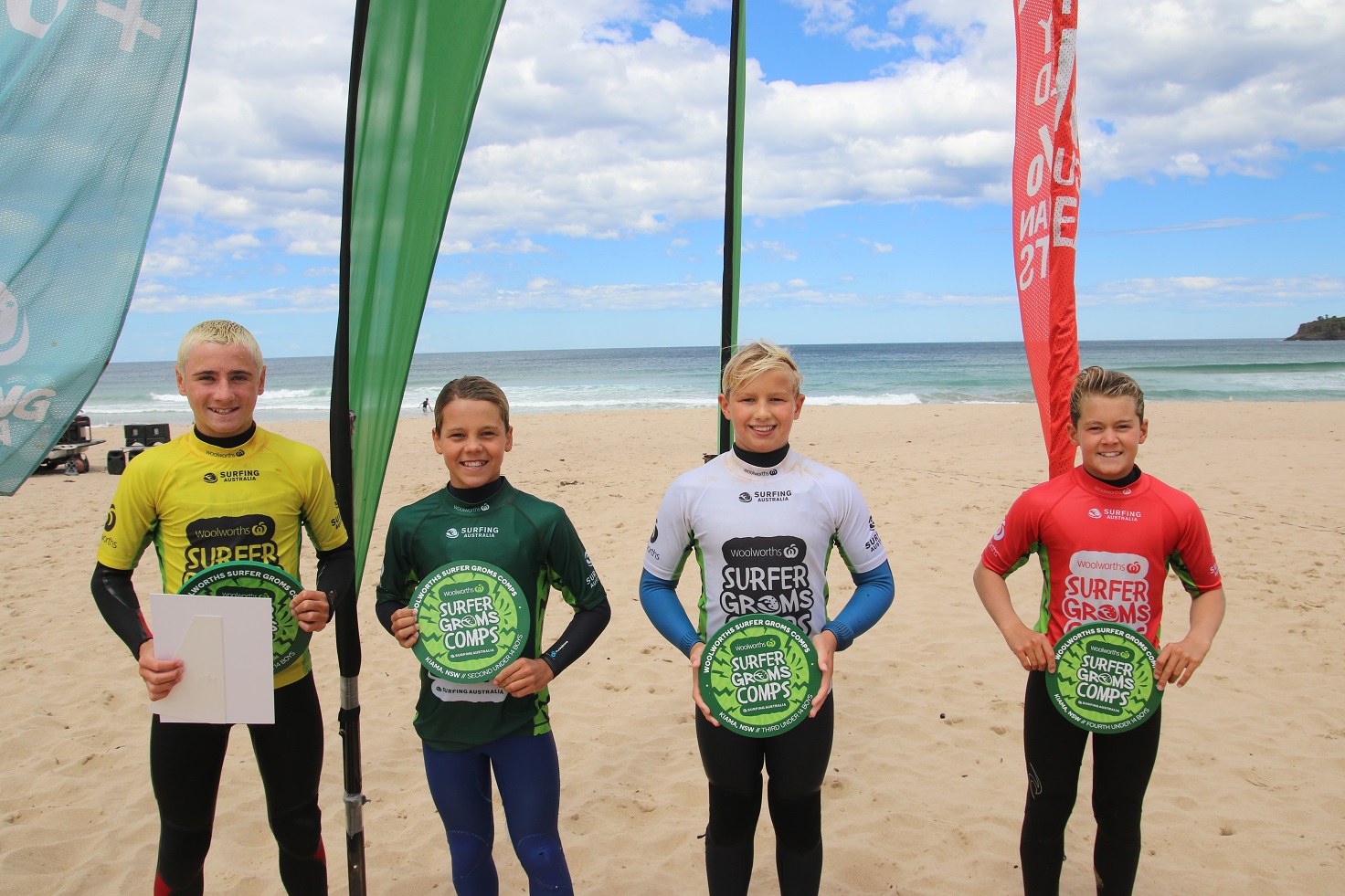 Photo: Josh Brown / Surfing NSW
All About Pollination
Published by Royal Botanic Gardens and Domain
Do you know the important role bees, butterflies, moths, birds and marsupials have in pollinating plants?
Pollination is the fertilisation of a plant via pollen transfer from the male part of the plant to the female part of the plant – on either the same plant (self-pollination) or between flowers on different plants of the same species (cross-pollination). Pollination is vital for plants to create seeds.
For some plants, pollination can occur by wind or water. However almost 90% of flowering plants need an animal pollinator. The introduced European honeybee may be the most well-known, but there are many other insects that pollinate flowers: butterflies, flies, moths, wasps, beetles, ants, and over 2000 native Australian bee species. Other animals also provide pollination services, including lizards, flying foxes, birds, rodents, gliders, and possums.
Sleepy Seals And Adorable Pups!
Published November 22, 2021 by BBC Earth Kids
Edwin Towler takes us to visit some very sleepy seals and their curious pups, finds a herd of regal red deer and visits a mother fox, with four adorable cubs.
Nazare ALIVE - The Best Paddle Day EVER!
Published November 27, 2021 by Tim Bonython/Surfing Visions
NSW Rugby Union State 7s Championships 2021 U15'S And U17'S: Warringah And Manly + 2021 NSWJRU AGM Notes
The NSW Junior Rugby Union State Sevens Championships at Forster on Saturday and Sunday, November 20 and 21.

For the Warringah Rats Junior Rugby Union the NSW Youth 7s State Championships has become one of the highlights of the Season. A meticulously organised event with lots of great rugby on display and smiles on the faces of our rugby community.
Warringah's U17 Boys were undefeated State Champions, beating Hunter, Mid North Coast, Gordon, Eastwood and Manly along the way. An outstanding achievement by them, and the first ever State Sevens title for Warringah Juniors.
This weekend was 7 years in the making. A team of mates playing together and staying together through the tough times makes the victory so much more enjoyable. Working hard as mates, winning well as a team.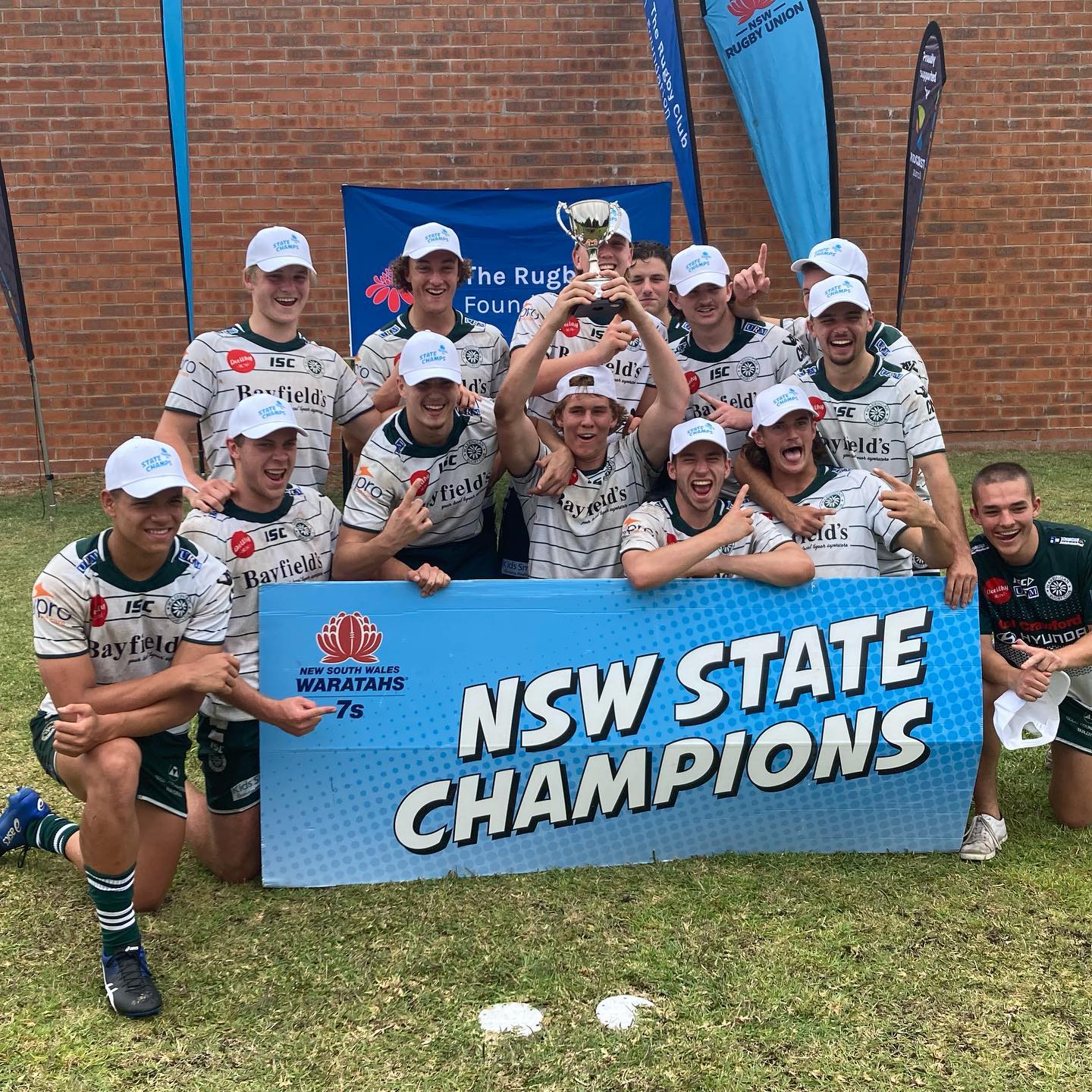 Photo: Warringah Rats Junior Rugby Union

Warringah's U15 Boys continue to improve, winning the Plate Final, which was coincidentally the same result the current U17s had 2 years ago. This group of fine young men that continue to grow and develop as rugby players and humans.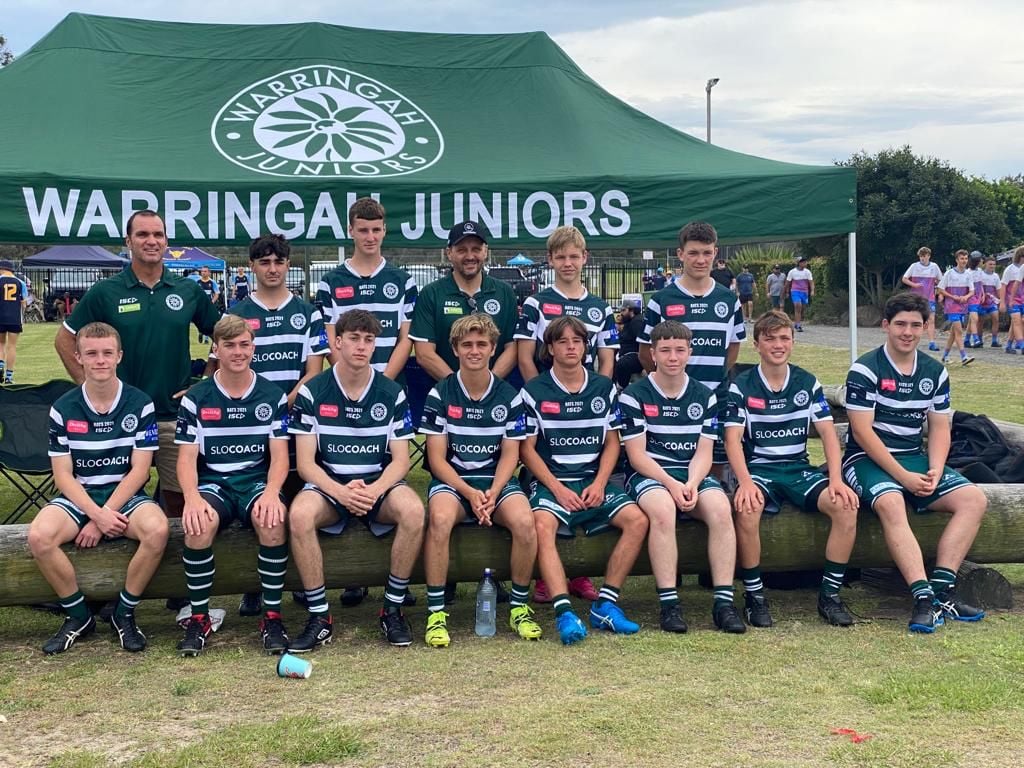 Warringah Rats Junior Rugby Union

Massive thanks to everyone involved that helped make the weekend such a resounding success. Doylo, Junior and the team from NSW Rugby did an amazing job organising and running the weekend. Thanks to the mighty Forster Tuncurry Dolphins for hosting the event, its always a pleasure to come and spend time in Forster/Tuncurry. Thanks to all the coaches and managers for preparing the teams, and looking after them over the course of the weekend. Thanks to all the parents and family for everything you do, it doesn't go unnoticed. And a special thanks to all the players for your commitment to Rats rugby, and representing Warringah with pride both on and off the field.
Already looking forward to 2022 - NSW Junior Rugby Union!!
The Wahu Manly Mermaids and Manly Marlins U15's are also now State Champions.
After an fantastic weekend in Forster representing Manly in the NSW 7s State Championships these amazing U15s Girls went through undefeated (6 from 6) to claim the NSW 7s State Champs title.
Coming into the competition with the smallest and youngest squad in the comp with 5 x 13 year old girls and 4 x 14year old all the girls showed their amazing skills and potential all weekend with some dazzling display of running and breakdown rugby. Awesomely coached and Managed by Buck and Leischa Gray it allowed for the girls to showcase their amazing skills.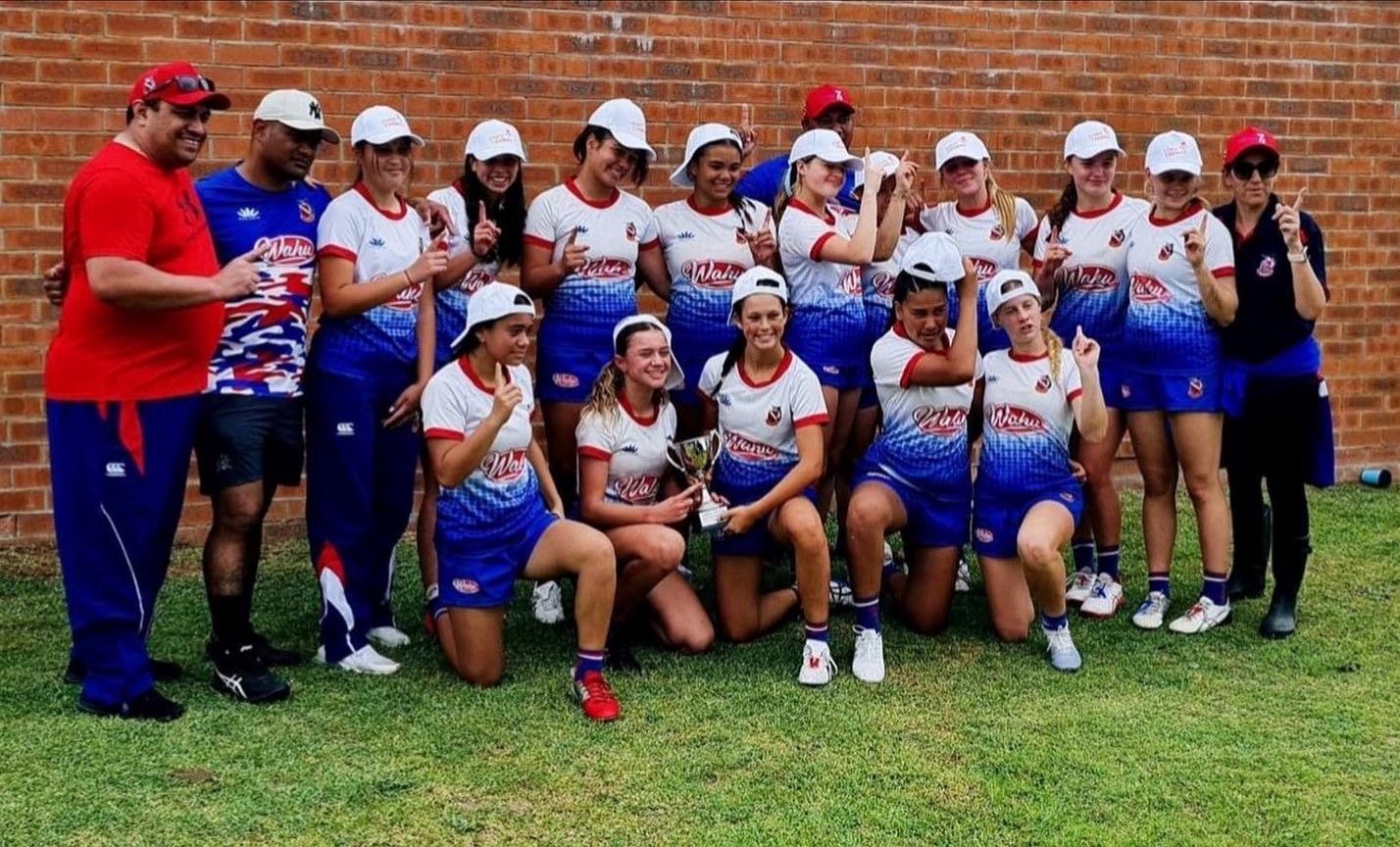 Photo: Manly JRU

Photo: Manly JRU

Thank you to all the Manly coaches and parents and a huge and special thank you David Beat for being instrumental in getting Manly to Forster in 2021.
Congratulations to all teams, U15s finishing first in the state and U17s on some great playing and commitment to the game. Manly juniors are looking strong for the 2032 Olympics.
Thank you to our coaches and managers, great weekend team.
U15 girls - Coach Buck Gray & Manager Leischa Gray
U15 boys - Coach Harry Berryman & Manager Craig Poynton
U17 girls - Coach Stevie Berryman & Manager Andrew Bullman
U17 boys - Coach Tua Marsters & Manager Jodie Marsters.
Special mention to the very important support crew - Put Berryman, Matty Burke, Mania Marsters, Brad Fittler, Chas Tonga, Michael Donaghy, who all played a very important role.
Our camera and film crew - Carl Petersen & Tiahn Watters.
Add in and jersey designer Paladin Sports, James Hilterbrand, Georgia Grey, Ally Bullman. The very important parents.
Video below.
NSWRU Youth 7s Squads
On Thursday November 25theveryone who have been selected in the NSWRU Youth 7s squads was announced. Congratulations to local players who will form part of this.
NSWRU Under 15 Youth Boys 7s Squad
First Camp – Saturday 4th and Sunday 5th December, Location TBA
Jarrah Bell
Tomoko Berryman-Black
Sam Blank
Charlie Boyle
Anthony Dean
Zach Fittler
Marshall Le Maitre
Xavier Leota
King Manu
Corey Mcdougall
Casey Mclean
Daniel Mefou
Harry Middleton
Tuaomaliemavaitoelau Patea
Jojo Justin Pese
Charlie Poynton
Will Rylands
Itula Seve
Mitchell Sweet
Sam Talataina
Jack Tully
Daniel Usumaki
Nathan Vaughan
Joe Walsh
Baxter Warner
NSWRU Under 17 Youth Boys 7s Squad
First Camp – Saturday 4th and Sunday 5th December, Location TBA Second Camp – 24th and 25th January, Location TBA
Leo Bassingwhaite
Ollie Cummins
Faalentino (Tino) Jahnke-Tavana
Thomas Klem
Thomas Livingstone
Tyrese Lokeni
Henry Mann
Maxwell Marsters
Hamish McDonald
Jesse McLean
Sam Mitchell
Rory Morgan
Omar Nourredine
Doug Philipson
Rio Portersheen
Charlie Poynton
Jekope Sovau
Angus Staniforth
Savelio Tamale
Josiah Vatubua
Joe Walsh
Finn Watkins
NSWRU Under 17 Youth Girls 7s Squad
First Camp – Saturday 4th and Sunday 5th December, Location TBA Second Camp – 24th and 25th January, Location TBA
U15's Girls will be notified of talent identification and invited into Rugby Australia's Emerging Talent Squad.
Sophia Addington
Lilli Boyle
Ally Bullman
Edie Burke
Ella Carlisle
Isobel Gosper
Georgia Grey
Martha Harvey
Olivia Herman
Chloe Jackson
Ella Koster
Kyanna Lokeni
Madison McAthur
Faitala Moleka
Lailani Montgomery
Ambryn Murphy-Haua
Aliyah Nasio
Ava Osland
Taytana Pati Ah-Cheung
Liliana Reardon
Sofia Saroukos
Piper Simons
Monalisa Soliola
Jesse Southwell
Manilita Takapautolo
Brooke Talataina
Georgina Tuipulotu
The 2021 NSWJRU Presidents report by Ben Gregory, who is standing down after 8 years in an executive role, 5 of them as president, published November 25, 2021 can be read in full here: https://www.nswjuniors.com.au/post/2021-nswjru-presidents-report
Mr. Gregory's 2021 Report informs us that NSWJRU have updated and replaced all our City vs Country Trophies and State Championship Shields. A sub-committee was formed to dedicate a number of the vacant Age group Shields to NSWJRU people who have had a major impact on State Champs history – a fitting way to honour their contribution. The Trophies are now known as;
NSWJRU State Gala
U10 Boys – The A.E.Fisher 'Spirit of Rugby' Shield
U11 Boys – The G.R.Paton 'Spirit of Rugby' Shield
NSWJRU State Championships
U12 Boys – The J.C.Degotardi Trophy
U13 Boys – The B.J.Gregory Shield
U14 Girls – The Phil Warner Trophy
U14 Boys – The Hawton Trophy
U15 Boys – The John Goddard Shield
U16 Girls – The Kerry Brady Shield
U16 Boys – The Chas Hansen Trophy
U18 Girls – The J.B.Carroll Shield
U18 Boys – The N.S.W.J.R.U Shield
NSWJRU City vs Country
U14 Boys – The Tim Gavin Shield
U14 Girls – The N.S.W.J.R.U Sponsors Plate
U15 Boys – The Steve Tuynman Cup
U16 Boys – The Ella Cup
U16 Girls – The Mahalia Murphy Shield
U18 Boys – The Michael Brial Cup
U18 Girls – The Grace Hamilton Shield
There is also the Dave McCormack Memorial Shield awarded to the best NSW Country player at the U14 City vs Country game.
For the record the State Champions in 2021 were;
U12 Boys – Warringah (held at Camden Rugby Park, Camden)
U13 Boys – Western Sydney Two Blues (held at Apex Oval, Dubbo)
U14 Girls - Western Sydney Two Blues (held at Boronia Park, Hunters Hill)
U14 Boys – Penrith (held at Endeavour Oval, Orange)
U15 Boys – Manly (held at St Lukes Oval, Concord)
U16 Girls – Penrith & Gold Coast Coomera (held at Boronia Park, Hunters Hill)
U16 Boys – Gordon (held at Rat Park, Narrabeen)
U18 Girls – Sydney University (held at Boronia Park, Hunters Hill)
U18 Boys – Randwick (held at Rat Park, Narrabeen)
Ben says the 2022 version of the State Championships will see the inclusion of the Country Champs and a NEW SJRU "Sydney" Championship to be held within the State Champs format over the June long weekend. A very exciting addition for the U14 and older age groups.
The Annual General Meeting of NSWJRU was held on Thursday, November 25, 2021
The Committee elected for 2022:
NSWJRU President - Andrew Hutton
VP Commercial - Tony Fisher
VP Reps - Ben Gregory
VP State Champs - Gary Paton
At the NSWJRU AGM the Committee had the honour of nominating their Patrons for 2022 and have named DARREN COLEMAN & GRACE HAMILTON as the Patrons of NSW Juniors for 2022. It doesn't get much better than that.
So you have the Head Coach of the TOP team in NSW - our Waratahs and the Captain of the Waratah Women Super W team and the Buildcorp Wallaroos both supporting the grassroots part of our junior game. Sensational!
2021 ARIA Awards: Local Winners Include Lime Cordiale + Angus & Julia Stone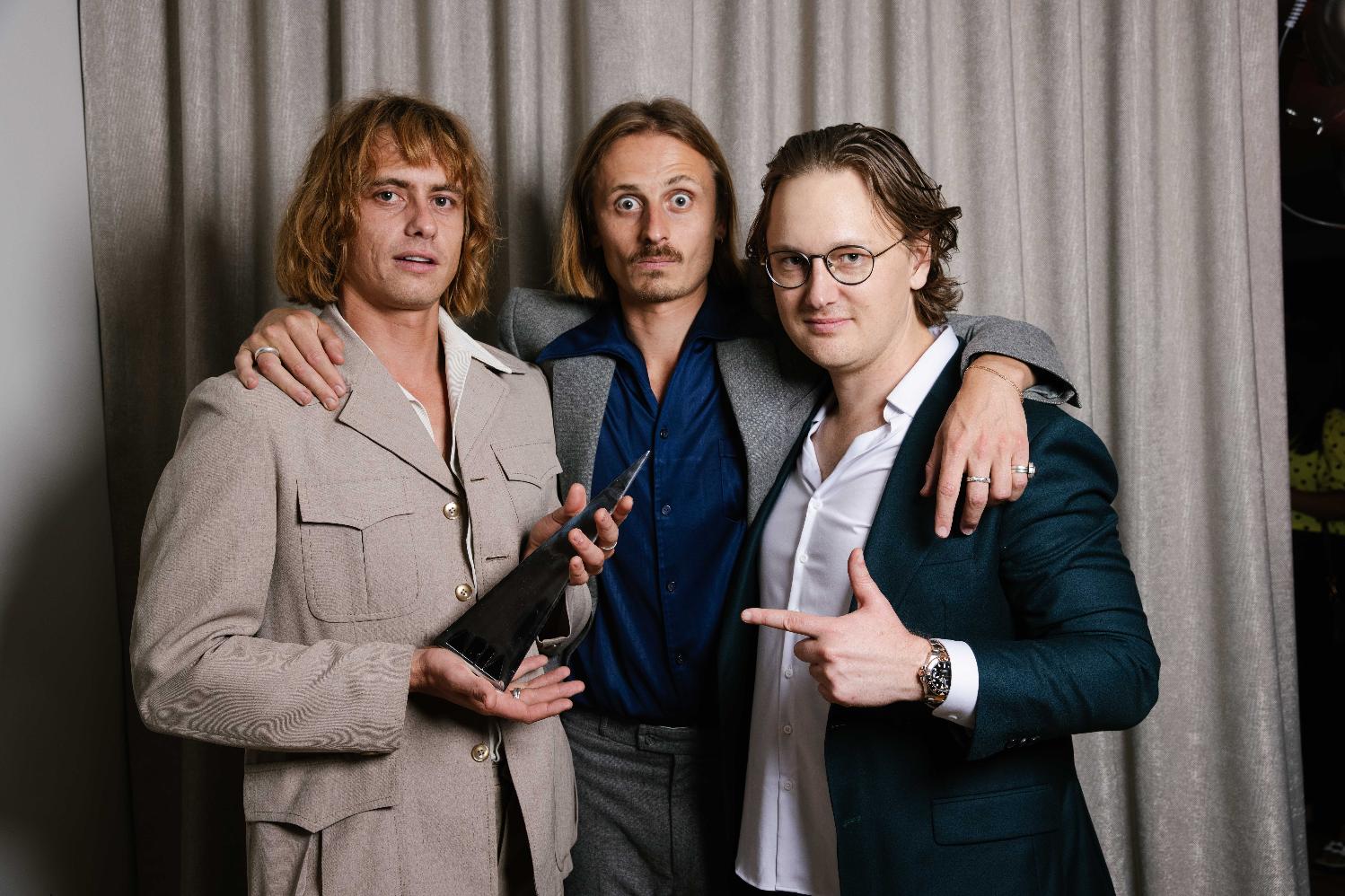 Louis and Oli Leimbach of Lime Cordiale and their manager Andrew Stone. Photo © ARIA - Australian Recording Industry Association Ltd.
The 2021 ARIA Awards in partnership with YouTube Music, was broadcast live from Sydney's iconic Taronga on Cammeraigal country and streamed around the world on YouTube on Wednesday November 24th.
This was a celebration of the incredible talent and diversity of this year's nominated artists, in what has been an extremely difficult year. Throughout the challenges and uncertainty 2021 has brought upon the music industry, Australian artists have continued to prove their extraordinary abilities to connect people through music.
For local artists its been a good ARIA's 2021 year.
Lime Cordiale won Best Australian Live Act presented by Heaps Normal for their 2021 Relapse Tour. The band played their biggest shows since the pandemic halted live music. Named after the deluxe edition of their 2020 album '14 Steps To A Better You (Relapse)', included six new songs or, as the band referred to them on social media, "6 more steps to better the you". This is Lime Cordiale's second ARIA Award after winning Best Breakthrough Artist in 2020.

In a nice twist, the award was presented by The Wiggles, with Anthony Field, Murray Cook and Jeff Fatt of former The Cockroaches fame, and sprung from Manly, beaming over the announcement. The newest member of The Wiggles, Tsehay Hawkins, 16, read out the winner.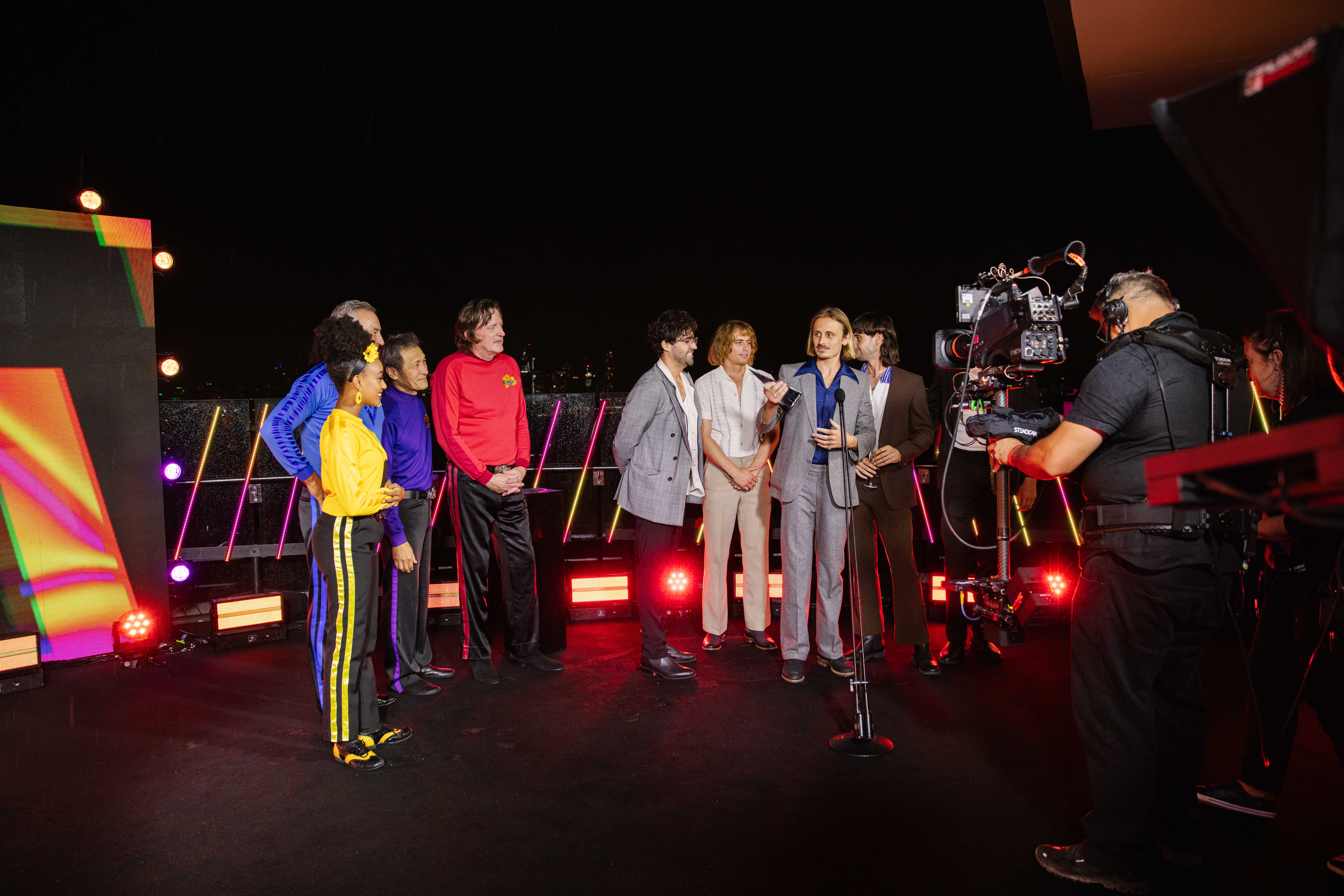 Photo © ARIA - Australian Recording Industry Association Ltd.

Angus and Julia Stone returned to the music scene together after almost four years and won Best Original Soundtrack or Musical Theatre Cast Album for their unexpected, unguarded, and unforgettable soundtrack to the Life Is Strange: True Colors video game. The sibling's hiatus allowed them to explore their own artistic endeavours, but their reunion on this soundtrack produced a piece that's a mix of their old and new work.
The In Memoriam segment of this Years' ARIAs featured Narrabeen-Collaroy Legend Doug Parkinson among other music luminaries such as Bert Newtown and the legendary Michael Gudinski and two members of the Party Boys, former Status Quo bassist Alan Lancaster and Warren McLean, Machinations, I'm Talking and the Divinyls, who used to rock out venues in our area.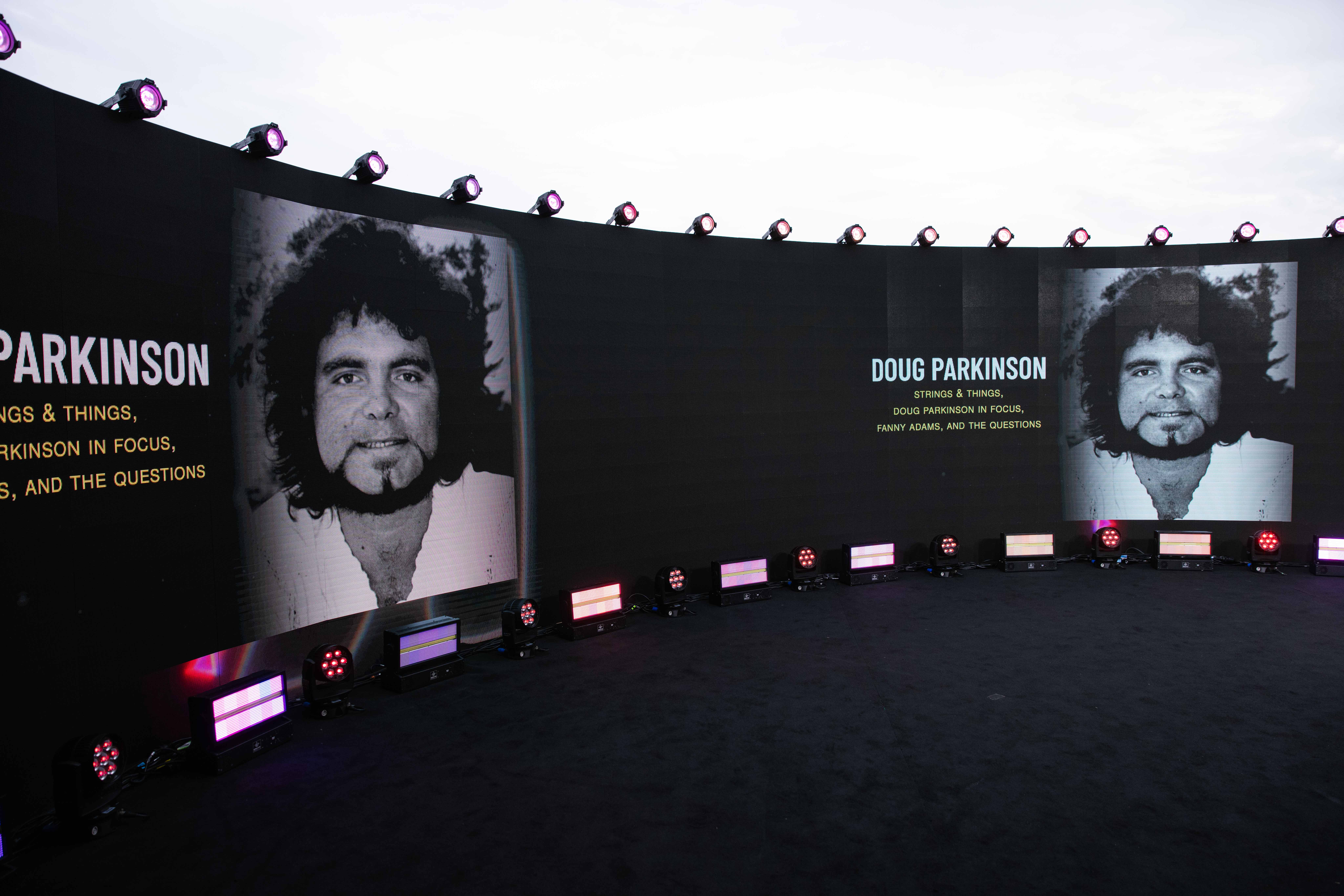 Photo © ARIA - Australian Recording Industry Association Ltd.
Milla Brown-Ruby Trew Win 2021 NSW Junior State Titles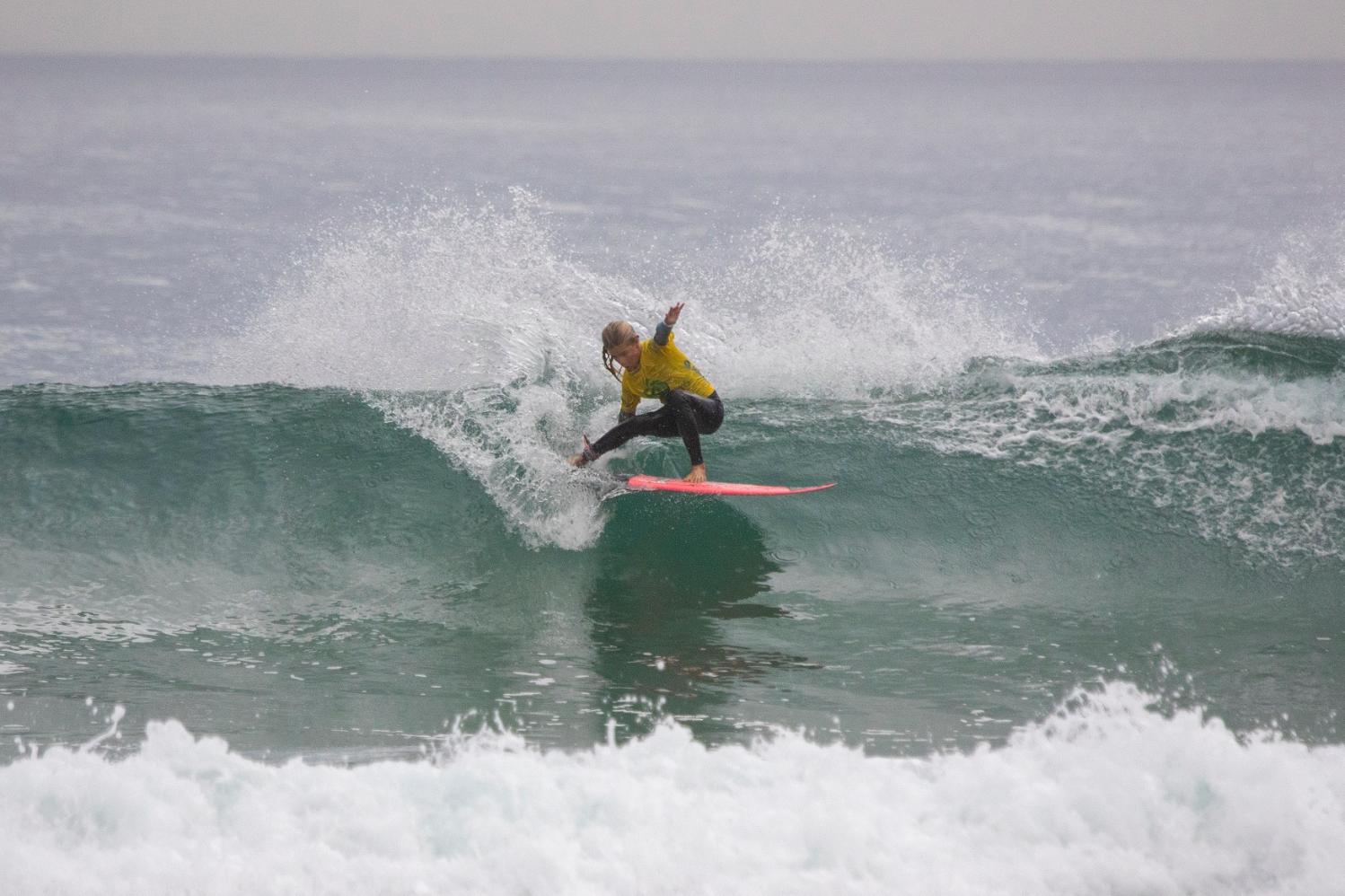 Milla Brown. Photo: Josh Brown/Surfing NSW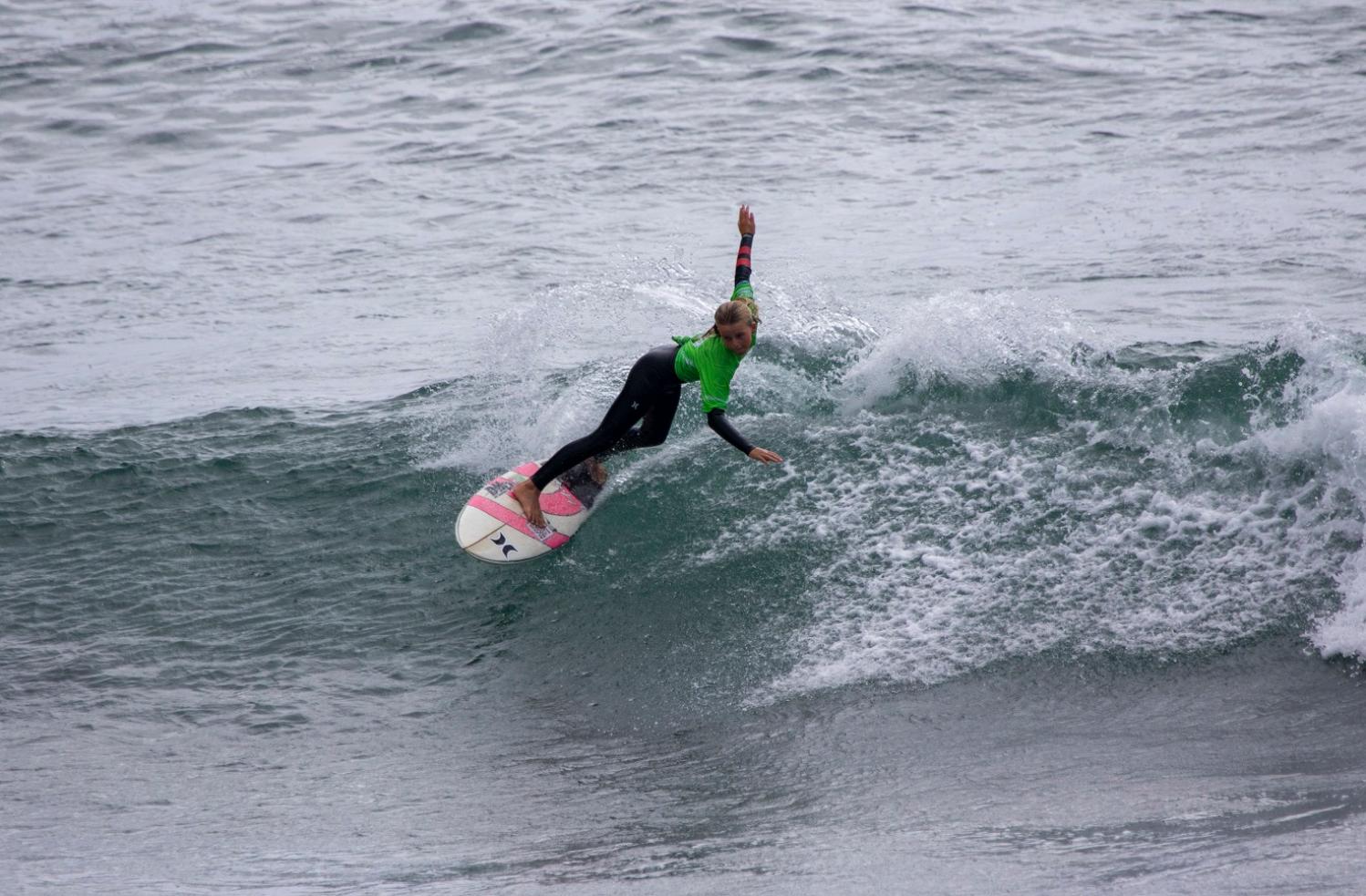 Ruby Trew. Photo: Josh Brown /Surfing NSW
Ruby Trew (Manly) and Kash Brown (Cronulla) claimed top honours in the Under-14 divisions at the Woolworths NSW Junior State Titles pres. by Ocean and Earth, following an action-packed day of surfing in dreamy Sandon Point conditions on Monday November 22nd.
Milla Brown (Newport) finished her State Title campaign with a bang as she took out the Under-16 Girls final on Saturday November 20th. Milla flared in the final exchange, nailing an array of decent and technical forehand hits to win the final with a 15.63 two-wave heat total. Milla shone throughout her heats and the final, posting great scores each time she took to the water.
Ruby Trew showed her star was continuing to rise as she claimed the Under-14 Girls final. As a goofy-footer, Trew used her sharp backhand repertoire to muster up a solid 16.56 total to claim the final. Trew gained the title from north coast standout Ocea Curtis (Lennox Head) who put on a valiant performance to finish the final with a 14.00 total.
The 2021 Woolworths NSW Junior State Titles pres by Ocean and Earth at Illawarra ran from 17th – 22nd November 2021 with junior surfers from across the state competing for a coveted title in Under-14, Under-16, and Under-18 age divisions.

"It has been a difficult year for surfing events in the latter part of 2021, so it comes as some comfort that we can still crown some junior state champions in the closing months of the year," said Surfing NSW CEO Luke Madden.
"Due to all competitors residing within NSW state borders and having no need to cross borders – as well as developing a thorough COVID safe plan – we feel the Woolworths Junior State Titles pres. by Ocean and Earth is the perfect event to run for our up-and-coming junior talent. We thank Destination Wollongong for their support and we can't wait to see who will claim a coveted NSW Title at the end of the event."

Earlier in the competition Oliver Heintz (Avalon) showed he will be a name to watch out for in future years as he nabbed a first-round victory over perennial event standout Winter Vincent (Manly) in the Under-18 Boys division. Heintz lit up the tiny righthanders on his way to the win, knocking out a chain of mammoth backside hits to amass a gigantic 18.60 two-wave heat total.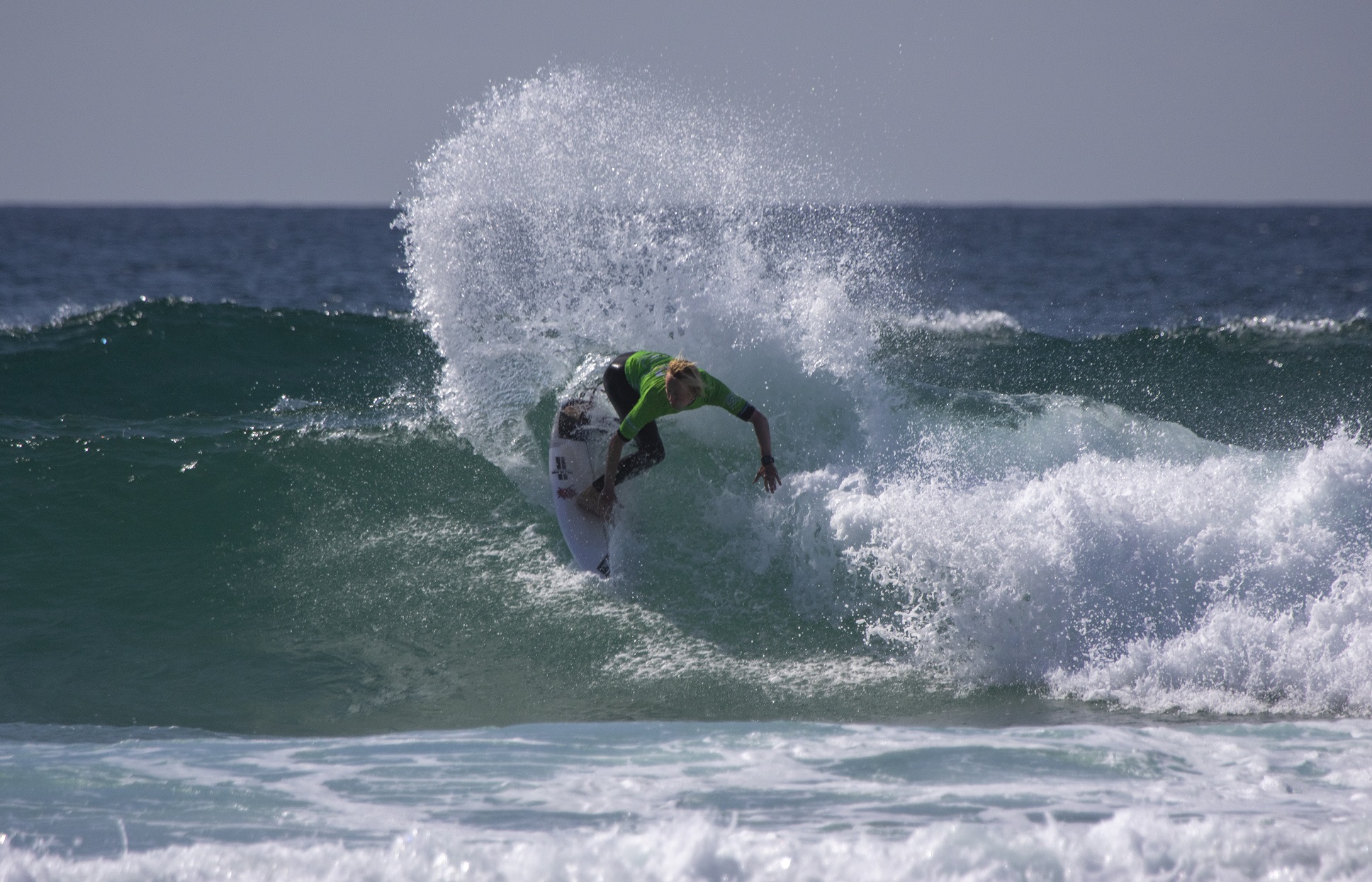 Oliver Heintz. Photo: Josh Brown /Surfing NSW

TAFE NSW Offers Thousands Of Free Training Places
November 22, 2021
School leavers and jobseekers in the Northern Beaches now have access to thousands of free course places in the NSW Government funded Summer Skills, Lockdown Learning, and Job Trainer programs at TAFE NSW.
TAFE NSW is offering free training in courses aligned to meet the skills needs of businesses in NSW, such as aviation, construction, cyber security and hospitality.  
TAFE NSW Managing Director Steffen Faurby said more than 20,000 people have already enrolled in fee-free Lockdown Learning courses, with almost 10,000 people studying with TAFE NSW for the first time. 
"TAFE NSW has assisted thousands of people with free training to upskill themselves or their staff, enhance their job prospects, or begin retraining for a new career," Mr Faurby said.
"With HSC exams underway, Summer Skills offers school leavers free short courses to upskill over the summer months, in courses such as Medical Terminology, Design and Build a Website, and Retail Customer Service."
TAFE NSW Northern Beaches will be offering the free Summer Skills course: Statement of Attainment in Introduction to Cookery Skills.
Leading employment marketplace Seek currently has 1,200 kitchenhand jobs in NSW on its site, with North Shore & Northern Beaches accounting for more than 140 of them.    
TAFE NSW Head Teacher of Commercial Cookery Richard Etherington said the Statement of Attainment in Introduction to Cookery Skills is fully subsidised for eligible students and allows them to launch a career in the fast-paced hospitality industry.
"TAFE NSW is offering many Summer Skills courses via online learning or virtual classrooms, which means that no matter where you are located you can take up the opportunity to boost your employability and gain new skills," Mr Etherington said.  
"The Statement of Attainment in Introduction to Cookery Skills is being offered at the local Northern Beaches campus, and is a great opportunity for school leavers to learn practical cookery and kitchen organisational skills.
"Students will learn how to prepare dishes using basic methods of cookery, use hygienic practices for food safety, participate in safe work practices, and use food preparation equipment."
For more information about studying at TAFE NSW, visit www.tafensw.edu.au or phone 131 601. 
Sulphur Crested Cockatoo Mates: Our Place
Did you know you can only tell the gender of these birds by the colour of the eyes?: males have a solid black iris, females a red iris.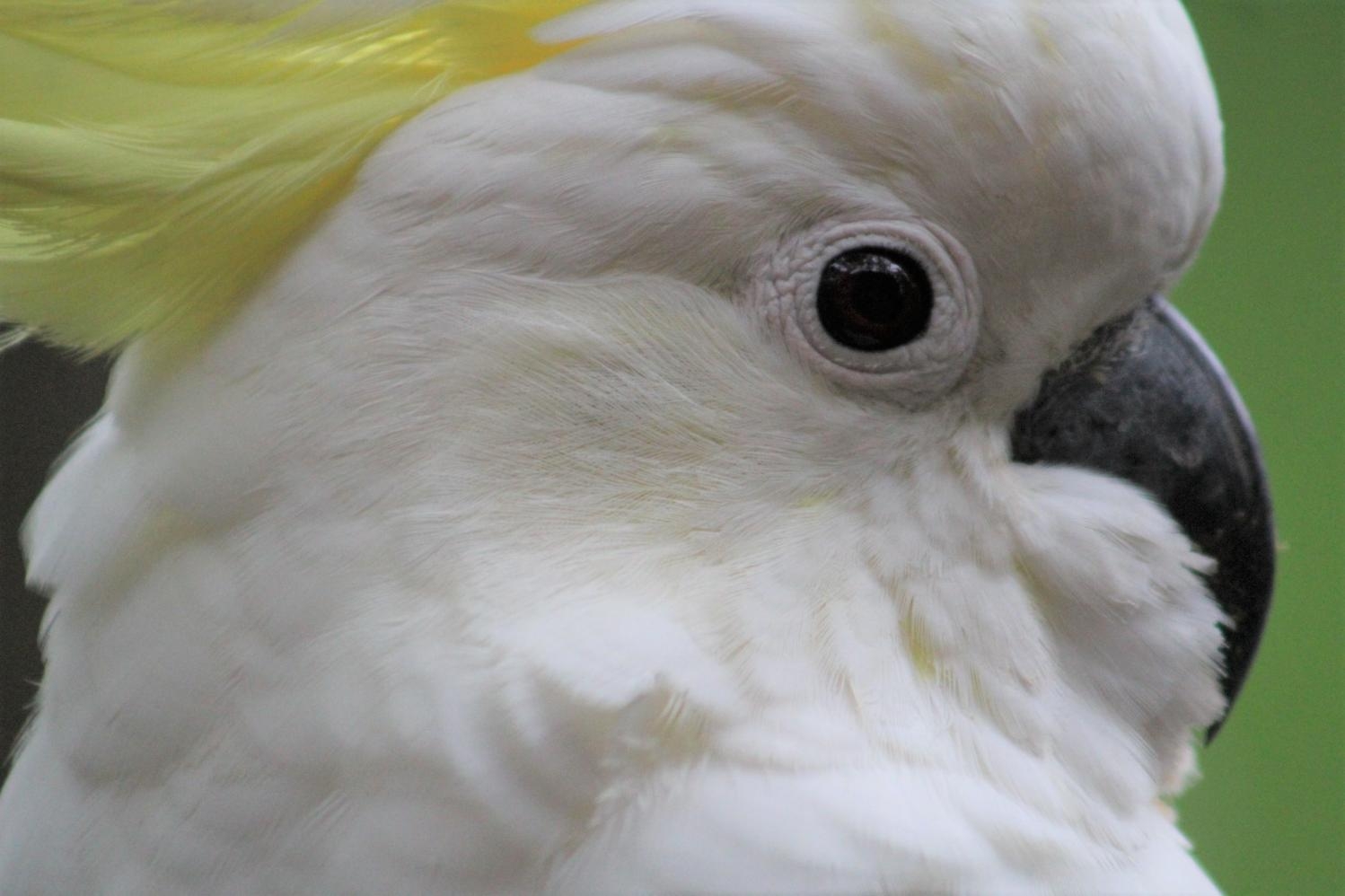 You're not like to see baby cockatoos because they don't emerge from the nest until they're bigger. But if you listen carefully you might hear them — they make a droning 'arrrrrrrr' call when they're begging for food and a quick staccato squeak when they're fed.
Tracking has also found cockatoos are very egalitarian when it comes to parenting, with each long-term partner taking turns to stay with the eggs and the chicks, while the other goes out foraging.
When they do grow up, cockatoos can live for a long time — perhaps 40 years in the wild to over 100-odd years in captivity.
Of the pair below one looks quite dirty - this can mean that its nesting and gets grubby getting in and out of that nest, or that it has lost its powder down feathers. It commonly affects young Sulphur Crested Cockatoos in their first year and is known as Psittacine Beak and Feather Disease Syndrome (PBFDS).
Infections can be treated and a non-stressful environment combined with a balanced diet may help during the course of the disease.
Parrots (scientific name: psittacines) have roughly 370 species and 80 genera that make up the order Psittaciformes. There is much debate over the grouping of families. Originally all birds in the order Psittaciformes were grouped into one family, but in light of recent research the parrots could be classified into three superfamilies: Strigopoidea, the New Zealand parrot super family; Cacatuoidea, the family of cockatoos; and Psittacoidea, the true parrots (Joseph et al. 2012).
Two characteristics that set psittacines apart from other birds include their strong, hooked beak (maxilla) which has a hinge-like flexible attachment to the skull and fits over the mandible. The other unique characteristic is their zygodactyl toes, meaning they have four toes on each foot, two pointing forward and two projecting backward. The positioning of the toes is especially useful for climbing and prehension. Psittacines are reportedly the only birds that hold their food in one foot to eat it. This arrangement of beak and toes allow psittacines to easily manoeuvre among many types of vegetation (Foster and Smith Inc 2015).
Parrots are thought of as rainforest inhabitants; however, in Australia, they have expanded out of the wetter forests and have evolved to fill many different niches, reaching their highest diversity in open woodlands. Parrots in the Australasian region have attained the greatest ecological and morphological diversity. The plumage of most parrots around the world are variants of green due to their rain forest habitat, however, in Australia, parrots are found with multiple colours including black, white, red, yellow, grey, and pink, due to their colonisation of a wide variety of habitats (Chambers 2009).
There are over 50 species of parrot in Australia, with over 40 endemic ones and around here - lots of sulphur crested cockatoos, all with their own personalities.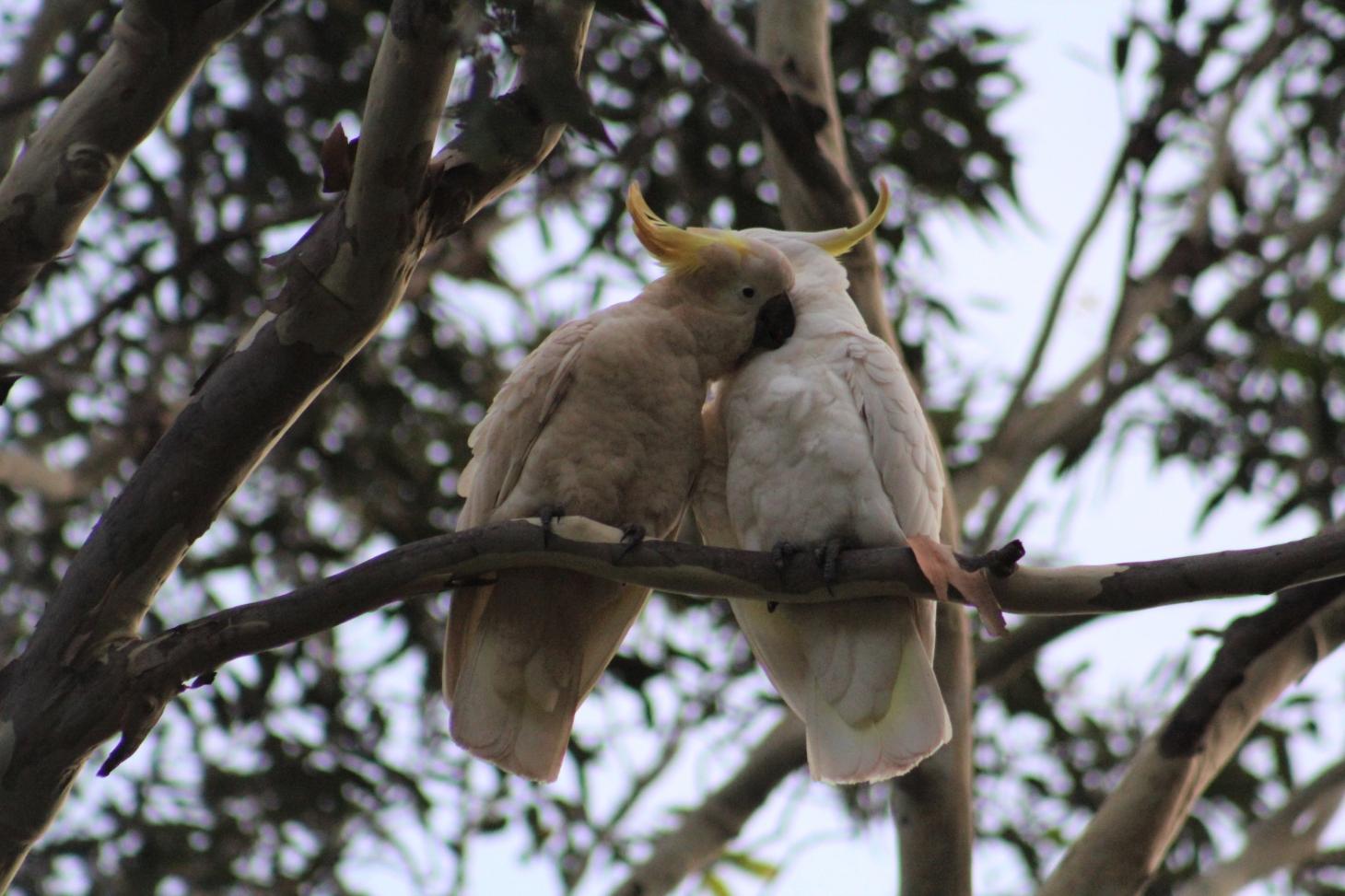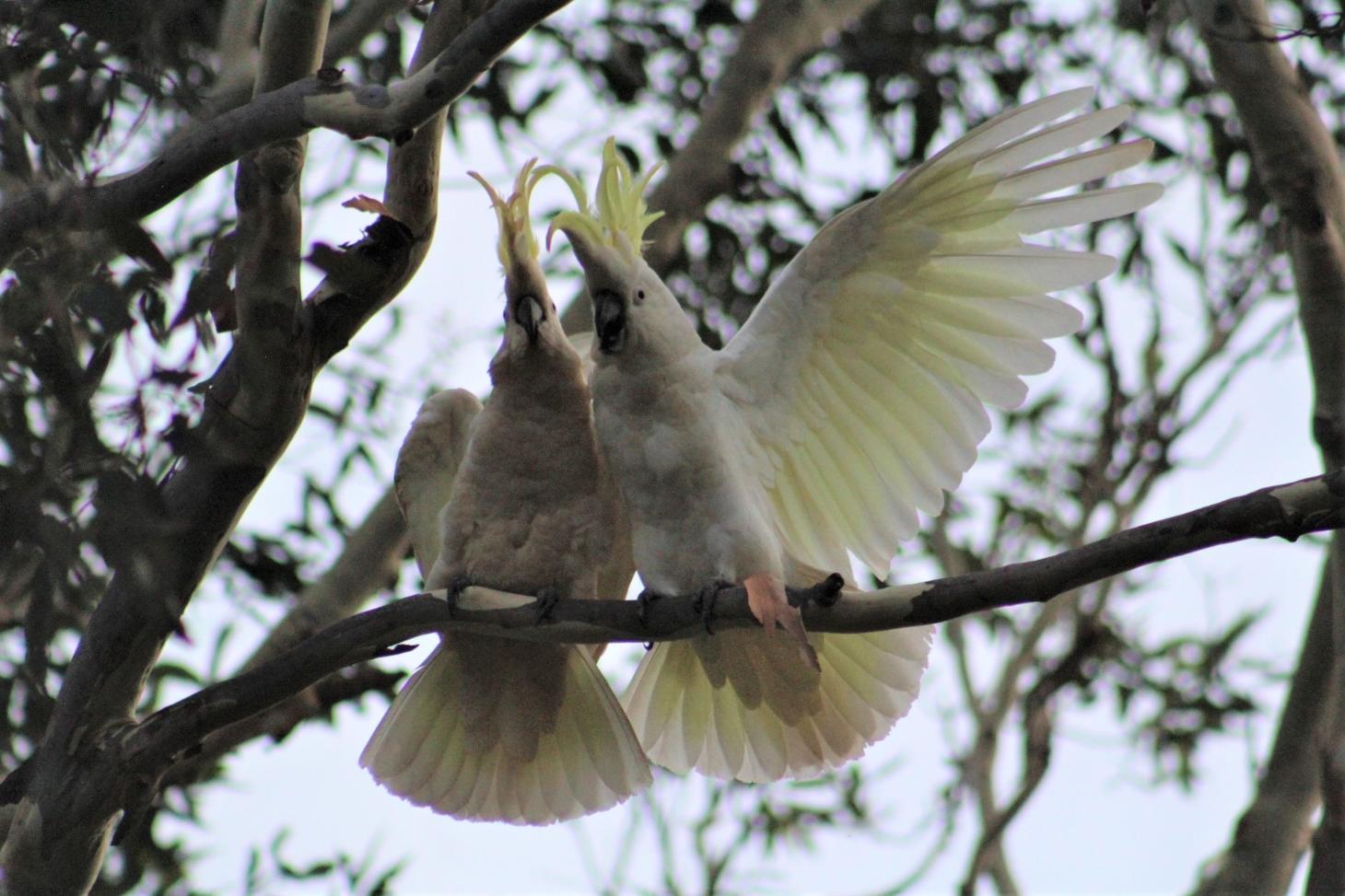 New National Aged Care Advisory Council Established
Seventeen prominent Australians will provide expert advice on aged care issues and the implementation of the Australian Government's $17.7 billion reform agenda in response to the Royal Commission into Aged Care Quality and Safety.
Led by inaugural chair Andrea Coote, the National Aged Care Advisory Council will ensure aged care reforms meet the needs and expectations of senior Australians, their families and carers and the Australian community.
Minister for Health and Aged Care, Greg Hunt, said the Advisory Council formed part of the Australian Government's comprehensive response to the Royal Commission.
"This is the most significant reform ever undertaken by an Australian Government to improve the care of senior Australians both in residential care and care at home," Minister Hunt said.
"This Advisory Council will play a key role in guiding that implementation, alongside a new Council of Elders and an Inspector-General of Aged Care.
"I welcome the appointment of all 17 members to the Advisory Council and I look forward to working alongside them as we ensure our aged care system delivers respect, care and dignity for our senior Australians."
Council of Elders nominations have been received and the membership of this representative body will be announced later this year.
The Council of Elders will be led by inaugural Chair Ian Yates, AM, who will also sit on the Advisory Council.
Three working groups will be established to support the Advisory Council – the Workforce Advisory Working Group, the Quality Advisory Working Group and the Financing and Markets Advisory Working Group.
Minister for Senior Australians and Aged Care Services, Senator Richard Colbeck said establishing the Advisory Council marked an important step forward.
"We know if you want things to change in the sector then the structure which supports it must also change," Minister Colbeck said.
"Aged care in Australia is undergoing its most significant reform in a generation.
"Strength through representation is key to ensuring these changes are made in the best interests of senior Australians and those who care for them."
The Advisory Council members will advise on issues from navigating aged care services to building the capability of providers and the workforce to deliver the Government's reforms.
"Our intention is to ensure we have strong representation across five consumer groups including Indigenous, culturally and linguistically diverse, carers and advocacy groups," Minister Colbeck said.
It will also provide a voice for home care, community and private providers along with a representative of the peak group Australian Aged Care Collaboration.
Minister Colbeck thanked chair David Tune PSM and members of the previous principal aged care advisory group, the Aged Care Sector Committee which ceased in June.
He said the new Advisory Council is a departure from the previous representative model as it included practitioners with direct experience and activity within the sector, which will provide important insight during the implementation of the reforms.
It includes health and allied health experts across several fields as well as IT systems, finance and workforce professionals.
National Aged Care Advisory Council Members
:
Andrea Coote (National Advisory Council Chair)
Ian Yates AM (Council of Elders Chair)
Rachel Argaman
Michael Baird AO
Jennene Buckley
Elizabeth Callaghan
Andrew Condon
Jill Gallagher AO
Emma Hossack
Dr Sandra Iuliano
Claerwen Little
Libby Lyons
Maree Mccabe AM
Gail Mulcair
Assoc. Prof. Michael Murray
Mary Patetsos
Graeme Prior
Report On The Operation Of The Aged Care Act
The Australian Government welcomes the release of the Report on the Operation of the Aged Care Act (1997) – a vital overview of Australia's age care system.
Minister for Health and Aged Care, Greg Hunt, and the Minister for Senior Australians and Aged Care Services, Richard Colbeck, said the report offered important insight into the sector's operations during the 2020-21 financial year.
Importantly, it details the challenges faced by senior Australians and the aged care sector in the context of the COVID-19 pandemic and highlights the critical interventions made by Government as it responded to those challenges.
It includes an overview of systems and resources, service provision from community care through to permanent residential care, services delivered to people with diverse needs, and the provision of regulatory and prudential frameworks to ensure consumers receive high quality services.
"The past year has been extraordinarily difficult for all Australians as the COVID-19 pandemic continued to consume our day to day lives," Minister Hunt said.
"The impact of the virus has been especially felt by people separated from loved ones living in residential aged care facilities because of visitor restrictions necessary to save lives and protect lives.
"The Government has worked to support the sector through the pandemic to protect the most vulnerable."
Minister Hunt said more than $2.1 billion in aged care specific measures had been provided to support residential aged care providers and staff and ensure quality of care.
"This support was wide-ranging and included improved infection-control management and training, workforce support and extra funding to cover the increased costs of caring for older Australians during the pandemic.
"We invested additional funding for better communication with older Australians and their families, as well as improved support for their mental health and wellbeing," Minister Hunt said.
Minister Colbeck said while managing the immediate threat from COVID-19, the Government has also responded swiftly and decisively to the final report of the Royal Commission into Aged Care Quality and Safety, with a comprehensive $17.7 billion package.
"Underpinning this reform are the principles of genuine two-way engagement with all involved parties, combined with a commitment to absolute transparency in reporting from providers, in order to strengthen the financial oversight of the aged care sector," Minister Colbeck said.
"Strong, independent oversight of the system is essential for good governance and transparency.
"Progress has already been made across the five pillars of reform, including the release of an average of 3000 home care packages each week, resulting in a significant reduction in waiting times for high care packages.
"New legislation, which will deliver risk-based assurance reviews of 500 home care providers every 12 months, will also improve the safety and quality of services provided to older Australians."
Minister Colbeck said an Engagement Hub has been established to make it easier for consumers, their families and carers, the workforce, and the sector more broadly, can more easily access information on progress.
The Government has also committed $262.5 million to ensure the Aged Care Quality and Safety Commission is well equipped to safeguard the quality, safety and integrity of aged care services, and can effectively address any failures in care.
"Our commitment to the wellbeing of senior Australians and the integrity of the aged care system is absolute," Minister Colbeck said.
"We look forward to continuing to work with the sector to implement reforms that will ensure Australia's aged care system leads the world now and in the future."
The full report can be found
on the GEN Aged Care Data website,
here
.
GEN is Australia's only central, independent repository of national aged care data and is managed and regularly updated by the Australian Institute of Health and Welfare.
Taking It Easy As You Get Older? Wrong
Just about everyone knows that exercise is good for you. Some people can even rattle off reasons it keeps your muscles and joints strong, and how it fights off certain diseases. But how many people can tell you the story of why and how physical activity was built into human biology?
A team of evolutionary biologists and biomedical researchers from Harvard are taking a run at it (sometimes literally) in a new study published in PNAS. The work lays out evolutionary and biomedical evidence showing that humans, who evolved to live many decades after they stopped reproducing, also evolved to be relatively active in their later years.
The researchers say that physical activity later in life shifts energy away from processes that can compromise health and toward mechanisms in the body that extend it. They hypothesize that humans evolved to remain physically active as they age -- and in doing so to allocate energy to physiological processes that slow the body's gradual deterioration over the years. This guards against chronic illnesses such as cardiovascular disease, type 2 diabetes, and even some cancers.
"It's a widespread idea in Western societies that as we get older, it's normal to slow down, do less, and retire," said Harvard evolutionary biologist Daniel E. Lieberman, the paper's lead author. "Our message is the reverse: As we get older, it becomes even more important to stay physically active."
The research team, which includes Aaron Baggish and I-Min Lee from Harvard Medical School, believes the paper is the first detailed evolutionary explanation for why lack of physical activity as humans age increases disease risk and reduces longevity.
Baggish, 47, who also serves as team cardiologist for the New England Patriots and U.S. Soccer, and Lieberman, 57, are longtime running buddies and often discussed the ideas that went into the paper during 5-to-10-mile morning runs.
The study uses humans' ape cousins as a jumping off point. The researchers point out that apes, which usually live only about 35 to 40 years in the wild and rarely survive past menopause, are considerably less active than most humans, suggesting that there was selection in human evolution not just to live longer but also to be more physically active.
"We evolved basically from couch potatoes," said Lieberman, who has twice observed wild chimpanzees in Tanzania and been surprised by how much of their day is spent "sitting on their butts, digesting."
This is especially jarring when contrasted against contemporary hunter-gatherers, who average about 135 minutes of moderate to vigorous physical activity a day. That level of movement -- about six to ten times more than average Americans -- may be one of the keys to why hunter-gatherers who survive childhood tend to live about seven decades, approximately 20 years past the age at which humans generally stop having children. Fossil evidence indicates that these extended lifespans were common by 40,000 years ago, contrary to the belief that human lifespans until recently were short.
The team emphasized that the key health benefit of physical activity is to extend the human healthspan, which is defined as the years of life spent in good health.
Researchers examined two pathways by which lifelong physical activity reallocates energy to improve health. The first involves dealing excess energy away from potentially harmful mechanisms, like excess fat storage. The team also identified how physical activity allocates energy to repair and maintenance processes. The paper shows that besides burning calories, physical activity is physiologically stressful, causing damage to the body at the molecular, cellular, and tissue levels. The body's response to this damage, however, is essentially to build back stronger.
This includes repairing tears in muscle fibers, repairing cartilage damage, and healing microfractures. The response also causes the release of exercise-related antioxidants and anti-inflammatories, and enhances blood flow. In the absence of physical activity, these responses are activated less. The cellular and DNA repair processes have been shown to lower the risk of diabetes, obesity, cancer, osteoporosis, Alzheimer's, and depression.
"The key take-home point is that because we evolved to be active throughout our lives, our bodies need physical activity to age well. In the past, daily physical activity was necessary in order to survive, but today we have to choose to exercise, that is do voluntary physical activity for the sake of health and fitness," Lieberman said.
The research team, which includes the graduate students Timothy Kistner and Daniel Richard, hope the study makes that message harder to ignore.
Physical activity levels have been decreasing worldwide as machines and technology replace human labor. A recent study from Lieberman's lab showed that Americans are engaging in less physical activity than they did 200 years ago.
The researchers' advice? Get out of your chair and get in some exercise.
"The key is to do something, and to try to make it enjoyable so you'll keep doing it," Lieberman said. "The good news is that you don't need to be as active as a hunter-gatherer. Even small amounts of physical activity -- just 10 or 20 minutes a day -- substantially lower your risk of mortality."
Daniel E. Lieberman, Timothy M. Kistner, Daniel Richard, I-Min Lee, Aaron L. Baggish.
The active grandparent hypothesis: Physical activity and the evolution of extended human healthspans and lifespans.
Proceedings of the National Academy of Sciences, 2021; 118 (50): e2107621118 DOI:
10.1073/pnas.2107621118
Study Reveals Drinking Coffee Could Lower The Risk Of Alzheimer's Disease
Good news for those of us who can't face the day without their morning flat white: a long-term study has revealed drinking higher amounts of coffee may make you less likely to develop Alzheimer's disease.
As part of the Australian Imaging, Biomarkers and Lifestyle Study of ageing, researchers from Edith Cowan University (ECU) investigated whether coffee intake affected the rate of cognitive decline of more than 200 Australians over a decade.
Lead investigator Dr Samantha Gardener said results showed an association between coffee and several important markers related to Alzheimer's disease.
"We found participants with no memory impairments and with higher coffee consumption at the start of the study had lower risk of transitioning to mild cognitive impairment -- which often precedes Alzheimer's disease -- or developing Alzheimer's disease over the course of the study," she said.
Drinking more coffee gave positive results in relation to certain domains of cognitive function, specifically executive function which includes planning, self-control, and attention.
Higher coffee intake also seemed to be linked to slowing the accumulation of the amyloid protein in the brain, a key factor in the development of Alzheimer's disease.
Dr Gardener said although further research was needed, the study was encouraging as it indicated drinking coffee could be an easy way to help delay the onset of Alzheimer's disease.
"It's a simple thing that people can change," she said.
"It could be particularly useful for people who are at risk of cognitive decline but haven't developed any symptoms.
"We might be able to develop some clear guidelines people can follow in middle age and hopefully it could then have a lasting effect."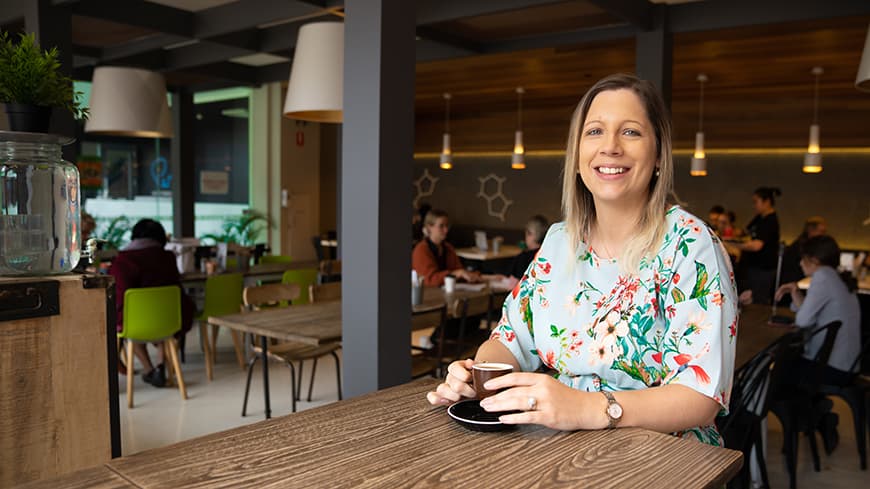 Dr Samantha Gardener.

If you only allow yourself one cup of coffee a day, the study indicates you might be better off treating yourself to an extra cup, although a maximum number of cups per day that provided a beneficial effect was not able to be established from the current study.
"If the average cup of coffee made at home is 240g, increasing to two cups a day could potentially lower cognitive decline by eight per cent after 18 months," Dr Gardener said.
"It could also see a five per cent decrease in amyloid accumulation in the brain over the same time period."
In Alzheimer's disease, the amyloid clumps together forming plaques which are toxic to the brain.
The study was unable to differentiate between caffeinated and de-caffeinated coffee, nor the benefits or consequences of how it was prepared (brewing method, the presence of milk and/or sugar etc).
Dr Gardener said the relationship between coffee and brain function was worth pursuing.
"We need to evaluate whether coffee intake could one day be recommended as a lifestyle factor aimed at delaying the onset of Alzheimer's disease," she said.
Researchers are yet to determine precisely which constituents of coffee are behind its seemingly positive effects on brain health.
Though caffeine has been linked to the results, preliminary research shows it may not be the sole contributor to potentially delaying Alzheimer's disease.
"Crude caffeine" is the by-product of de-caffeinating coffee and has been shown to be as effective in partially preventing memory impairment in mice, while other coffee components such as cafestol, kahweol and Eicosanoyl-5-hydroxytryptamide have also been seen to affect cognitive impairment in animals in various studies.
'Higher Coffee Consumption Is Associated With Slower Cognitive Decline and Less Cerebral A?-Amyloid Accumulation Over 126 Months: Data From the Australian Imaging, Biomarkers, and Lifestyle Study' was published in Frontiers of Ageing Neuroscience.
Samantha L. Gardener, Stephanie R. Rainey-Smith, Victor L. Villemagne, Jurgen Fripp, Vincent Doré, Pierrick Bourgeat, Kevin Taddei, Christopher Fowler, Colin L. Masters, Paul Maruff, Christopher C. Rowe, David Ames, Ralph N. Martins.
Higher Coffee Consumption Is Associated With Slower Cognitive Decline and Less Cerebral Aβ-Amyloid Accumulation Over 126 Months: Data From the Australian Imaging, Biomarkers, and Lifestyle Study.
Frontiers in Aging Neuroscience, 2021; 13 DOI:
10.3389/fnagi.2021.744872
How Sugar-Loving Microbes Could Help Power Future Cars
It sounds like modern-day alchemy: Transforming sugar into hydrocarbons found in gasoline.

But that's exactly what scientists have done.

In a forthcoming study in Nature Chemistry, researchers report harnessing the wonders of biology and chemistry to turn glucose (a type of sugar) into olefins (a type of hydrocarbon, and one of several types of molecules that make up gasoline).
The project was led by biochemists Zhen Q. Wang at the University at Buffalo and Michelle C. Y. Chang at the University of California, Berkeley.
The paper, which will be published on Nov. 22, marks an advance in efforts to create sustainable biofuels.
Olefins comprise a small percentage of the molecules in gasoline as it's currently produced, but the process the team developed could likely be adjusted in the future to generate other types of hydrocarbons as well, including some of the other components of gasoline, Wang says. She also notes that olefins have non-fuel applications, as they are used in industrial lubricants and as precursors for making plastics.
A two-step process using sugar-eating microbes and a catalyst
To complete the study, the researchers began by feeding glucose to strains of E. coli that don't pose a danger to human health.
"These microbes are sugar junkies, even worse than our kids," Wang jokes.
The E. coli in the experiments were genetically engineered to produce a suite of four enzymes that convert glucose into compounds called 3-hydroxy fatty acids. As the bacteria consumed the glucose, they also started to make the fatty acids.
To complete the transformation, the team used a catalyst called niobium pentoxide (Nb2O5) to chop off unwanted parts of the fatty acids in a chemical process, generating the final product: the olefins.
The scientists identified the enzymes and catalyst through trial and error, testing different molecules with properties that lent themselves to the tasks at hand.
"We combined what biology can do the best with what chemistry can do the best, and we put them together to create this two-step process," says Wang, PhD, an assistant professor of biological sciences in the UB College of Arts and Sciences. "Using this method, we were able to make olefins directly from glucose."
Glucose comes from photosynthesis, which pulls CO2 out of the air
"Making biofuels from renewable resources like glucose has great potential to advance green energy technology," Wang says.
"Glucose is produced by plants through photosynthesis, which turns carbon dioxide (CO2) and water into oxygen and sugar. So the carbon in the glucose -- and later the olefins -- is actually from carbon dioxide that has been pulled out of the atmosphere," Wang explains.
More research is needed, however, to understand the benefits of the new method and whether it can be scaled up efficiently for making biofuels or for other purposes. One of the first questions that will need to be answered is how much energy the process of producing the olefins consumes; if the energy cost is too high, the technology would need to be optimized to be practical on an industrial scale.
Scientists are also interested in increasing the yield. Currently, it takes 100 glucose molecules to produce about 8 olefin molecules, Wang says. She would like to improve that ratio, with a focus on coaxing the E. coli to produce more of the 3-hydroxy fatty acids for every gram of glucose consumed.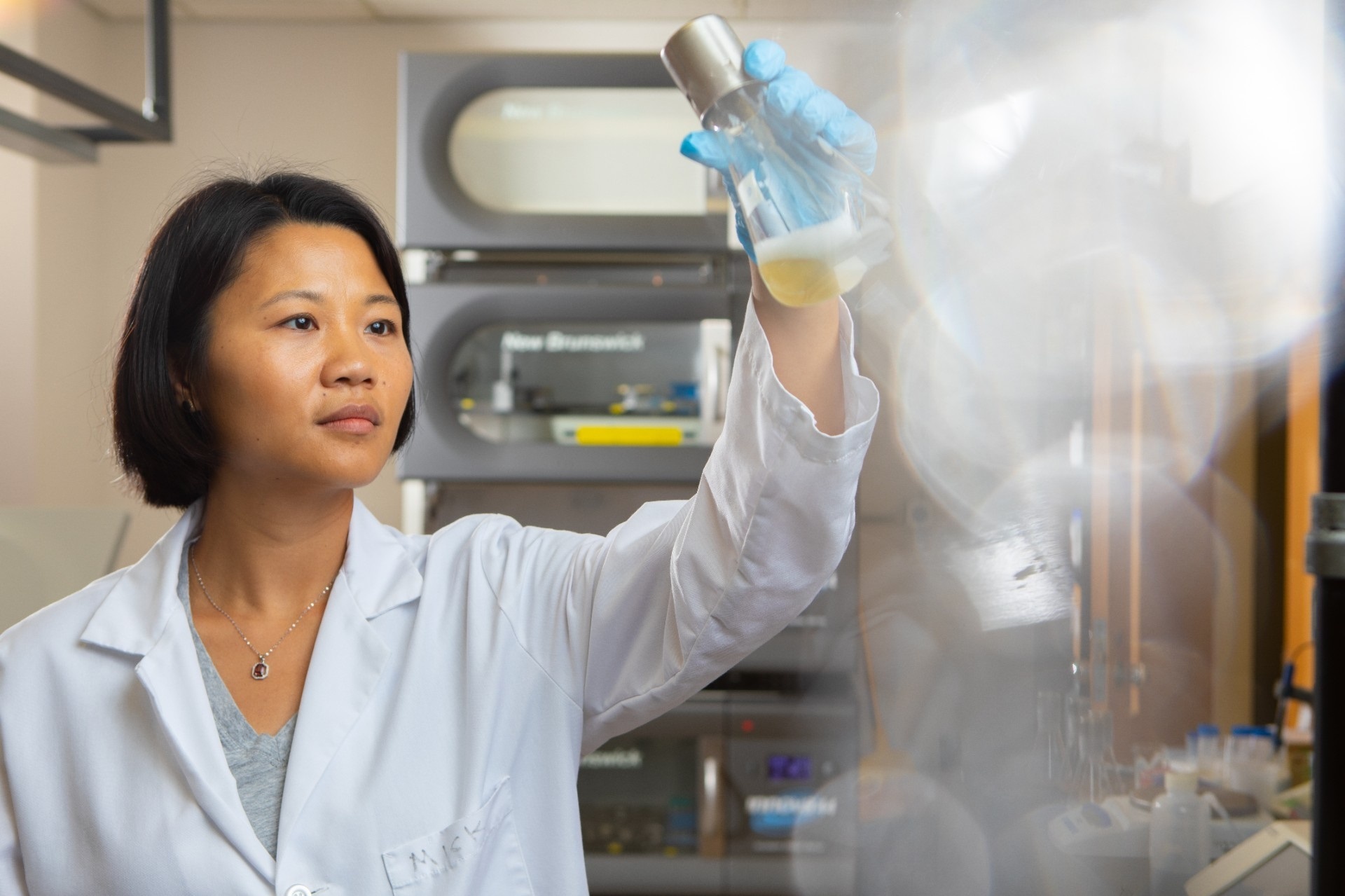 Zhen Wang, University at Buffalo assistant professor of biological sciences, is an expert in synthetic biology. Credit: Douglas Levere / University at Buffalo
The research was supported by funding from the U.S. National Science Foundation; the Camille and Henry Dreyfus Postdoctoral Program in Environmental Chemistry; and the Research Foundation for the State University of New York.
Zhen Q. Wang, Heng Song, Edward J. Koleski, Noritaka Hara, Dae Sung Park, Gaurav Kumar, Yejin Min, Paul J. Dauenhauer, Michelle C. Y. Chang.
A dual cellular–heterogeneous catalyst strategy for the production of olefins from glucose.
Nature Chemistry, 2021; DOI:
10.1038/s41557-021-00820-0
Disclaimer: These articles are not intended to provide medical advice, diagnosis or treatment. Views expressed here do not necessarily reflect those of Pittwater Online News or its staff.