Inbox and Environment News: Issue 529
March 6 - 12, 2022: Issue 529
Aged Care Reform
One year since the final report of the Royal Commission into Aged Care Quality and Safety, the Australian Government has achieved significant reform across the five pillars of its five year plan to deliver respect, care and dignity for every senior Australian.
Minister for Health and Aged Care, Greg Hunt, and Minister for Senior Australians and Aged Care Services, Richard Colbeck, said the Government called the Royal Commission because it recognised change was needed.
"We responded to the recommendations and are now implementing this once-in-a-generation reform that puts senior Australians first," Minister Hunt said.
"Our financial commitment is now more than $18.3 billion to fund this agenda for change across home care, residential care, quality and safety, workforce and governance."
The Government's comprehensive response to all 148 recommendations outlines a five-year plan to reinforce the quality of care for senior Australians.
Minister Hunt said the establishment of the National Aged Care Advisory Group and the Council of Elders was another important step to ensure tangible outcomes and support for the implementation of the reforms.
"The continued implementation of the reforms are now guided by these two important groups of representatives to ensure each measure that is introduced continues to meet the needs and expectations of senior Australians, families, carers and the wider community," Minister Hunt said.
"To make access to aged care services easier to navigate, we have begun rolling out in-person help at many Services Australia centres, local care finders, a regional network pilot, and aligned with a program to better connect culturally and linguistically diverse seniors, families and carers."
More than 33,000 extra training places have been created for people who want to work in aged care, and 191 registered nurses have joined the new Aged Care Transition to Practice Program.
The Government has also awarded 115 scholarships to increase the knowledge and skills of nurses working in aged care.
To encourage registered nurses to stay in aged car, we've introduced the Aged Care Registered Nurses' Payment, and nurses in rural and remote areas will receive an additional annual payment.
Minister Colbeck said a key priority in the first year of reform had been to boost home care packages.
"We recognise that most Australians want to stay in their own home as they get older, and home care packages make that possible," Minister Colbeck said.
"At the end of 2021, 217,724 senior Australians had access to a home care package - that's up 25 per cent since the end of 2020, thanks to the rollout of the first of the 80,000 packages announced in response to the Royal Commission.
"In the same period, the priority waiting list has come down by 29 per cent and for those assessed as a high priority receiving a package within a month.
"There is greater transparency in home care funding, with the Government paying providers monthly which means the maximum amount of package funds go towards a person's support.
"Residential aged care providers are also receiving extra funding of $10 per resident per day to improve care and services, especially food and nutrition, and must report care staffing minutes to make sure senior Australians get appropriate care."
To ensure the safety of senior Australians, we introduced the Serious Incident Reporting Scheme, electronic medication charts, improved quality indicators, and ensured that restrictive practices can only be used as a last resort.
Our Government has also established a new Workforce Advisory Service to support providers, which provides free, independent and confidential help with workforce planning.
We've also provided more than $100 million in funding to support nearly 200 residential aged care providers to improve their financial viability through the Business Improvement Fund.
Further measures to support the sustainability of the sector currently before Parliament (The Aged Care and Other Legislation Amendment Royal Commission Response Bill.2) include:
The introduction of the funding model for aged care, the Australian National Aged Care Classification (AN-ACC) will be introduced from October 1, 2022 and will deliver a funding boost to increase the amount of front line care to residents. The AN ACC will deliver more than $3.9 billion in increased funding to rural and remote residential aged care services, as well as specialised homeless and remote Indigenous services, to reflect the increased costs of delivering care in these services;
A registration scheme which will provide a nationally consistent pre-employment screening for aged care workers of approved providers to replace existing police checking obligations; and
An expansion of the Serious Incident Response Scheme to home and flexible care from July 1, 2022.
The expanded Independent Hospital Pricing Authority has also commenced work on aged care pricing, and will consider the delivery of high quality care as a central pillar of its work, with recommendations to be made to Government for the 2023-24 Budget.
Change of this magnitude needs diverse input and collaboration across the aged care sector and the community, so a big thanks is owed to all who have engaged with us so far
More than 4000 people have engaged on reforms such as quality improvements, star ratings and the new support at home program, and more than 18,000 people have participated in webinars.
The next stage of the reforms is underway including the draft legislation of a new Aged Care Act; quality of life indicators; the new support at home program; innovative, dementia-friendly accommodation design; and dementia education and training.
New Frankston Home For Healthy Ageing Research
Research into issues affecting older Australians has taken another step forward with the new national academic centre at Frankston Hospital – which will house the National Centre for Healthy Ageing – opening its doors today.
Through a partnership between the Government, Peninsula Health and Monash University, the academic centre will work towards transforming health service development, implementation, research and evaluation for older people, as well as those with addiction and mental health issues.
One of the key research points of the Centre will be to explore new and innovative ways to harness technology and data to help senior Australians remain independent.
Minister for Health and Aged Care, Greg Hunt, said the Centre will deliver better ways to care for elderly Australians, with successful models then able to be rolled out nationally.
"The Frankston and Mornington Peninsula has one of the fastest ageing populations in the country," Minister Hunt said. "It is an ideal place to explore innovative health care solutions for older people, whether it be at home or in residential aged care."
"Our Government is pleased to partner with Monash University and Peninsula Health to make the project a reality."
"By delivering sustainable, evidence-based, efficient models of care, it will support people with increasingly complex health conditions to live their best lives."
The Morrison Government invested $32 million in the healthy ageing component of the Centre, delivered through the $1.25 billion Community Health and Hospitals Program.
Supported by state-of-the-art 'living labs' for research activities and the latest technology, the new centre will help deliver the Government's commitment to ensuring all Australians can access quality health care, when and where they need it.
Investing in health and medical research is a key pillar of the Morrison Government's Long Term National Health Plan. Over the next four years, we will invest more than $6.6 billion in lifesaving health and medical research.
Meta-Analysis Of 15 Studies Reports New Findings On How Many Daily Walking Steps Needed For Longevity Benefit
A meta-analysis of 15 studies involving nearly 50,000 people from four continents offers new insights into identifying the amount of daily walking steps that will optimally improve adults' health and longevity -- and whether the number of steps is different for people of different ages.
The analysis represents an effort to develop an evidence-based public health message about the benefits of physical activity. The oft-repeated 10,000-steps-a-day mantra grew out of a decades-old marketing campaign for a Japanese pedometer, with no science to back up the impact on health.
Led by University of Massachusetts Amherst physical activity epidemiologist Amanda Paluch, an international group of scientists who formed the Steps for Health Collaborative found that taking more steps a day helps lower the risk of premature death. The findings are reported in a paper published March 2 in Lancet Public Health.
More specifically, for adults 60 and older, the risk of premature death leveled off at about 6,000-8,000 steps per day, meaning that more steps than that provided no additional benefit for longevity. Adults younger than 60 saw the risk of premature death stabilize at about 8,000-10,000 steps per day.
"So, what we saw was this incremental reduction in risk as steps increase, until it levels off," Paluch says. "And the leveling occurred at different step values for older versus younger adults."
Interestingly, the research found no definitive association with walking speed, beyond the total number of steps per day, Paluch notes. Getting in your steps -- regardless of the pace at which you walked them -- was the link to a lower risk of death.
The new research supports and expands findings from another study led by Paluch, published last September in JAMA Network Open, which found that walking at least 7,000 steps a day reduced middle-aged people's risk of premature death.
The Physical Activity Guidelines for Americans, updated in 2018, recommends adults get at least 150 minutes of moderate-intensity aerobic physical activity each week. Paluch is among the researchers seeking to help establish the evidence base to guide recommendations for simple, accessible physical activity, such as walking.
"Steps are very simple to track, and there is a rapid growth of fitness tracking devices," Paluch says. "It's such a clear communication tool for public health messaging."
The research group combined the evidence from 15 studies that investigated the effect of daily steps on all-cause mortality among adults age 18 and older. They grouped the nearly 50,000 participants into four comparative groups according to average steps per day. The lowest step group averaged 3,500 steps; the second, 5,800; the third, 7,800; and the fourth, 10,900 steps per day.
Among the three higher active groups who got more steps a day, there was a 40-53% lower risk of death, compared to the lowest quartile group who walked fewer steps, according to the meta-analysis.
"The major takeaway is there's a lot of evidence suggesting that moving even a little more is beneficial, particularly for those who are doing very little activity," Paluch says. "More steps per day are better for your health. And the benefit in terms of mortality risk levels off around 6,000 to 8,000 for older adults and 8,000 to 10,000 for younger adults."
Amanda E Paluch, Shivangi Bajpai, David R Bassett, Mercedes R Carnethon, Ulf Ekelund, Kelly R Evenson, Deborah A Galuska, Barbara J Jefferis, William E Kraus, I-Min Lee, Charles E Matthews, John D Omura, Alpa V Patel, Carl F Pieper, Erika Rees-Punia, Dhayana Dallmeier, Jochen Klenk, Peter H Whincup, Erin E Dooley, Kelley Pettee Gabriel, Priya Palta, Lisa A Pompeii, Ariel Chernofsky, Martin G Larson, Ramachandran S Vasan, Nicole Spartano, Marcel Ballin, Peter Nordström, Anna Nordström, Sigmund A Anderssen, Bjørge H Hansen, Jennifer A Cochrane, Terence Dwyer, Jing Wang, Luigi Ferrucci, Fangyu Liu, Jennifer Schrack, Jacek Urbanek, Pedro F Saint-Maurice, Naofumi Yamamoto, Yutaka Yoshitake, Robert L Newton, Shengping Yang, Eric J Shiroma, Janet E Fulton.
Daily steps and all-cause mortality: a meta-analysis of 15 international cohorts.
The Lancet Public Health, 2022; 7 (3): e219 DOI:
10.1016/S2468-2667(21)00302-9
Course Set For Tomorrow
From the Film Australia Collection. Made by The Commonwealth Film Unit 1963. Directed by John Morris and Chris McCullough. A survey of the Royal Australian Navy's new ships and equipment, including Oberon submarines, Charles F Adams destroyers, Wessex helicopters and missile systems.
The Royal Commission One Year On
12 months from a watershed moment for aged care reform, National Seniors CEO, Professor John McCallum, reflects on the importance of redesigning care with people at the centre.
Is it really twelve months since the 148 recommendations of the Royal Commission Into Aged Care Quality and Safety, were publicly released? Well, yes, it is and where are we now?
In announcing the work of Commissioners Pagone and Briggs, Prime Minister Scott Morrison acknowledged a seismic shift was needed in the way we approach aged care.
"So generational change is needed, …It will take quite considerable time to achieve the scale of change that we want to and need to," the PM told the media at a news conference at Kirribilli House a year ago.
While this will take time, are things moving fast enough and in the right direction?
As the CEO and Head of Research at National Seniors Australia, I was called as an expert witness to the Royal Commission on no less than three occasions, had many other background meetings and made several submissions.
At my formal appearance on the very first day, I gave my views on home care, which was woefully underfunded and had horrific statistics.
The waiting list for home care had blown out to more than 120,000 people, who were waiting on average 18 months to receive their approved level of care. In one year alone, 16,000 of our fellow Australians died on the waiting list while a further 13,000 were shunted into residential aged care against their wishes because the home care they had been approved to receive, simply wasn't available.
Under oath in cross examination, I described home care as a "running sore", which received immediate media coverage.
Twelve months on, in last year's budget, home care became the centrepiece receiving the bulk of the $17.7 billion dollars allocated to aged care.
According to the government, this funding was aimed at reducing wait times, supporting carers, improving the workforce, and helping seniors navigate the system when choosing care.
Since then, wait times for the highest level of home care are now estimated to take between six to nine months after the Care Package has been approved (as of December 31, 2021).
And last November, the Department of Health reported that the waitlist had fallen to 74,143, while the number of available Home Care Packages had increased by 4.3% in the September quarter to 204,146.
That's home care, but what about residential aged care where we heard a continuing parade of horror stories at the Royal Commission?
Last year, our Research team at National Seniors embarked on an arduous journey to ask thousands of older Australians what, if anything, has changed in their minds when it comes to aged care. This was especially important in the wake of the reports of systemic abuse and neglect within the sector.
We conducted a broad social survey in the weeks leading up to the release of the Royal Commission's recommendations and a follow up survey more than six months later.
The most common response from those who took the time to tell us their thoughts was that residential aged care needed to be more like "home".
They told us of a desire for more home-style meals, facilities, and atmosphere.
We were told of a preference for smaller, community-minded facilities that would minimise the sort of abuse and neglect exposed in the Royal Commission.
Many of our respondents believe that the for-profit motive and care are incompatible bed fellows, so there's a preference for not-for-profit nursing homes.
The survey also revealed sympathy for aged care workers who are underpaid and work in trying conditions. Not surprisingly, respondents believe better pay and conditions would lead to better care for aged care residents.
The other sticking point our respondents referred to is the inability to navigate the complex system and find information when choosing an aged care provider.
A one-stop-shop for information and advice was consistently raised to overcome this.
In response, we at National Seniors came up with 12 ideals on how to make residential aged care more attractive including, lower fees, increased staff, more diverse aged care homes, and greater accountability.
As our report shows and our members tell us, we have the answers to fix the system, and the Prime Minister is right, it will take time to achieve our goals, but the length of that time and quality of outcomes will also be the judge.
The clock is now ticking, but rest assured that I and the rest of the National Seniors team will continue to voice your concerns and hold government, no matter who they are, to account.
New Programs To Keep Seniors Connected
Seniors looking to reconnect with friends and make new ones will now have more opportunities thanks to locally run programs funded by the NSW Government.
Minister for Seniors Mark Coure said 24 local councils and community groups have received a share in $600,000 to run programs aimed at reducing social isolation among seniors.
"Even without the challenges of COVID-19, no one likes to be alone or feel disconnected from their community, especially not our seniors," Mr Coure said.
"This funding is about helping create environments where people can come together, meet new people and enjoy themselves in a social environment.
"These programs are helping us achieve exactly that, whether it be by helping seniors learn a new skill, connect with like-minded people or rekindle their passion for a previous hobby."
Mr Coure said the Government is committed to investing in local communities to ensure they are strong, harmonious and connected.
"Seniors are integral to our communities and we appreciate the contributions they have made and continue to make," Mr Coure said.
"That is why we need to ensure they are empowered to continue being active participants in community life, no matter who they are or what language they speak.
"I look forward to the chance to see these programs in action and witness the positive impacts they bring."
Through the Reducing Social Isolation for Seniors Grants Program, funding up to $60,000 was on offer to local councils and organisations to run programs that improve social inclusion for seniors. Programs must run to December 2022.
For more information on the program and recipients, visit:
SNPHN Ltd (Sydney North Public Health Network)
Connections for Carers will provide opportunities for social connectedness through a series of themed social activities during 2022. These activities will be designed to bring seniors who are carers together socially and for wellbeing initiatives to provide togetherness, reduce isolation and to facilitate access to social networks, health and well-being services and support.
This project operates in Northern Beaches, and targets the following priority groups:
Aboriginal and Torres Strait Islander people aged 50 years and over
Seniors from culturally and linguistically diverse (CaLD) backgrounds
Seniors who are carers
Seniors Making Sustainable Community Connections
Community Connections is a major Program Expansion that will provide greater services to more socially isolated seniors over 65, (50% CALD) particularly those exiting healthcare and/or waiting for aged care places. Growing out of a single intervention program into this diverse suite of multiple offerings, it will be distinguished by its capacity to address multiple barriers to participation leading to more sustainable impact. It gives clients a very high degree of control over the services they receive and the way they receive them. It has great flexibility to pivot delivery between virtual and face-to-face services, in line with COVID-related health advice.
This project operates in Bayside, Blacktown, Burwood, Camden, Campbelltown, Canada Bay, Canterbury-Bankstown, Cumberland, Fairfield, Georges River, Greater Hume, Hornsby, Hunter's Hill, Inner West, Ku-ring-gai, Liverpool City, Mosman, Northern Beaches, North Sydney, Parramatta, Penrith, Randwick, Strathfield, Sutherland Shire, Sydney, The Hills Shire, Waverley, Willoughby and Woollahra, and targets the following priority group:
Seniors from culturally and linguistically diverse (CaLD) backgrounds
Seniors living with disability, dementia, chronic disease or mental illness
Word Of The Week: Meglomania
Word of the Week returns in 2022 simply to throw some disruption in amongst the 'yeah-nah' mix.
Noun
First known usage was 1885; megalo- + -mania
1. an unnaturally strong wish for power and control, or the belief that you are very much more important and powerful than you really are. 2. a delusional mental illness that is marked by feelings of personal omnipotence and grandeur. 3. an obsession with power and wealth, and a passion for grand schemes.

megalo-; a combining form with the meanings "large, great, grand," "abnormally large," used in the formation of compound words: megalopolis; megalocardia. From Greek, combining form of megal- (stem of mégas) great, large
Premier's Reading Challenge Now Open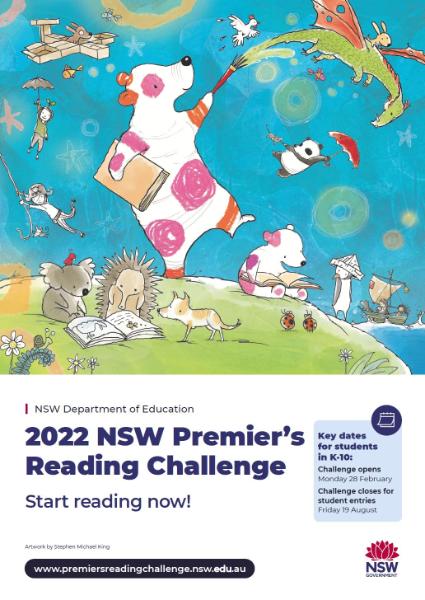 The Premier's Reading Challenge marks its 21st anniversary starting this year, with children encouraged to join the party - by reading lots of books!
The Challenge aims to encourage a love of reading for leisure and pleasure in students, and to enable them to experience quality literature.
First started in 2002, the Challenge has grown in both student participation and completion numbers every year since its inception.
Premier Dominic Perrottet said despite disruptions from COVID-19 in 2021, participation in the Challenge was up almost 3 per cent (440,000 students) with individual books read reaching almost 9 million.
"It's wonderful to see that the Challenge continues to grow, encouraging generations to enjoy reading," Mr Perrottet said.
"The challenge encourages students to extend reading beyond the classroom where they can read for pleasure and knowledge."
Minister for Education and Early Learning Sarah Mitchell said this year's motto "stories that stay with you" was very suitable following the years we have had.
"Reading is so beneficial for students' lives, it sharpens their knowledge and strengthens writing and vocabulary – but just as importantly it makes for happier, more creative kids who take that with them into adulthood," Ms Mitchell said.
"Reading is a gift that unlocks future success for students. I'm excited for this year's challenge to start."
New booklist update
The first new booklist update for 2022 is
now available
, with 230 new titles added for students to read as part of the challenge.
The Premier's Reading Challenge begins on Monday, 28 February and is
open for student entries until Friday, 19 August.
Students from government, independent, Catholic and home schools in Kindergarten to Year 10 can participate.
Stronger Career Pathways For Students
Thousands of high school students will be encouraged to explore exciting career opportunities through the expansion of the Educational Pathways Program to an additional 120 NSW schools.
Minister for Education Sarah Mitchell said the NSW Government will invest $16.5 million in the expansion of the successful program which was piloted in 24 high schools across South-West Sydney and the North Coast.
"The Educational Pathways Program is designed to improve education and career outcomes by introducing NSW public high schools students to a range of post-school training and employment pathways," Ms Mitchell said.
"The program will also help to broker relationships between schools, local employers and industry leaders, which can lead to jobs and further training for these students."
Minister for Skills and Training Alister Henskens said the program's pilot phase over the past two years successfully introduced thousands of students to different training and career pathways.
"The program has already seen the tripling of the number of students across the 24 pilot schools enrolling in school-based apprenticeships and traineeships," Mr Henskens said.
"The expansion of the program to an additional 120 schools means the program now spans 144 public high schools in nine NSW regions, which is a real win for students, schools and local employers."
Features of the Educational Pathways Program in 2022 include:
Fee-free apprenticeships and pre-traineeships, allowing students to 'test-drive' different vocational education and training courses;
Specialist head teachers and teams to work with careers advisers to create more engaging opportunities and pathways for students; and
Dedicated staff to promote awareness and engagement in school-based apprenticeships and traineeships, and offer tailored support and mentoring for students exploring these pathways.
Prairiewood High School Principal Belinda Giudice said career education and counselling is crucial in assisting students to find the most suitable post-school pathway.
"This program helps connect students with school-based apprenticeships and traineeships as we work to establish industry partners to provide guidance, work place tours and work placements for our students," Ms Giudice said.
"These experiences open student's eyes to a broad range of job opportunities and career pathways available and give them the tools to get started on their journey."
Young And Emerging Artists Showcase Talents At MAG&M
Talented young artists from across the Northern Beaches will showcase their work at the Manly Art Gallery & Museum from 25 March until 1 May 2022.
The annual Express Yourself exhibition features the works of over 50 HSC Visual Art students.
Northern Beaches Mayor Michael Regan commended the 2021 cohort of visual art students who produced outstanding works during a very challenging period.
"We are proud to display these impressive artworks from such talented and resilient young artists at Manly Art Gallery & Museum," Mayor Regan said.
"Express Yourself features a broad range of expressive artforms that explore contemporary issues such as isolation, gender identity and the environment.
"The exhibition showcases the very best from our high-quality secondary schools, attracts new and younger audiences to our regional gallery and helps to nurture and inspire the next generation of local artists."
The winners of the $5,000 Theo Batten Bequest Youth Art Award and the $3,000 Manly Art Gallery & Museum Society Youth Art Award will be announced on Friday 25 March. These two awards are granted annually to students featured in the exhibition.
Visitors are encouraged to vote for their favourite artwork in the KALOF People's Choice Award which is announced at the end of the exhibition period.
Three awards are granted annually to students featured in the exhibition: MAG&M Society Youth Art Award, Theo Batten Bequest Youth Art Award and KALOF People's Choice Award.
Participating schools:
Barrenjoey High School
Covenant Christian School
Davidson High School
Forest High School
Killarney Heights High School
Mater Maria College
Narrabeen Sports High School
NBSC - Balgowlah Boys Campus
NBSC - Cromer Campus
NBSC - Freshwater Senior Campus
NBSC - Mackellar Girls Campus
NBSC - Manly Selective Campus
Northern Beaches Christian School
Oxford Falls Grammar School
Pittwater High School
St Augustine's College
St Luke's Grammar School
St Paul's Catholic College
Stella Maris Catholic College
The Pittwater House Schools
Exhibition: 25 March - 1 May 2022, 10am - 5pm daily (excluding Mondays)
PUBLIC PROGRAMS:
MAG&M Society preview
Friday 25 March, 9 – 10am
MAG&M Society members are invited to a special preview of Express Yourself 2022.
Friday 25 March, 5.30 – 6.30pm
Teachers are invited to a special preview of Express Yourself 2022. Be inspired by the extraordinary creative talent of over 50 young emerging artists from the 20 secondary schools on the Northern Beaches.
Tuesday 29 March, 10 – 11am
Enjoy a special guided tour by MAG&M exhibition curator Bronwen Davies, of selected works by HSC Visual Art students from the 20 secondary schools across the Northern Beaches.
GALLERY DETAILS:
Manly Art Gallery & Museum
West Esplanade Reserve, Manly NSW 2095
Open Tue – Sun, 10am – 5pm (closed Mondays & Public Holidays)
Free entry
T: 02 9976 1421
E: artgallery@northernbeaches.nsw.gov.au
Instagram: magamnsw
www.magam.com.au
Ocean Film Festival World Tour 2022
Avalon Friday 25 Mar 6:30pm - TICKETS
39 Old Barrenjoey Rd, Avalon Beach
Designed to mesmerise and enthral, the Ocean Film Festival World Tour showcases a 3 hour celebration of our oceans comprised of sublime footage taken above and below the water's surface. This unique collection of short films from around the globe document the beauty and power of the ocean, and celebrate the divers, surfers, swimmers and oceanographers who live for the sea's salt spray; who chase the crests of waves; and who marvel at the mysteries of the big blue.
The films feature captivating cinematography, complete with awe-inspiring underwater scenes and fast-paced wave sequences that have been captured from unbelievable vantage points.
Inspiring and thought-provoking, the Ocean Film Festival World Tour is filled with moving footage, touching interviews and insightful narrations. Each of the festival's films conveys a deep respect and appreciation for the world's oceans and the creatures that call them home.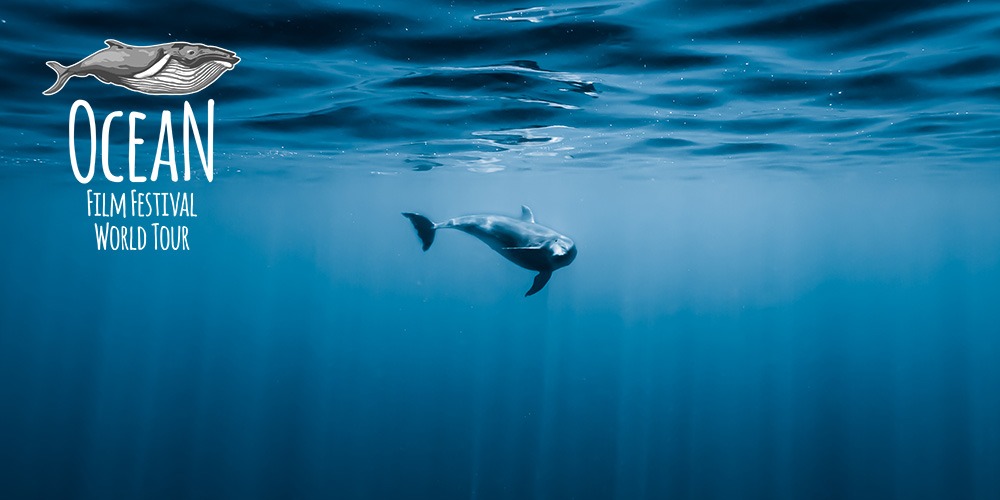 SORRY NO REFUNDS : SEATING IS NOT ALLOCATED.
In the event of a COVID lockdown, this event will be postponed and your tickets will be automatically transferred to the new date. You will receive an email confirming this change. If you can't make the new date you will be offered a refund.
Photo credit: John Kowitz @j.kowitz
Military History Lesson On Offer For Students
Students studying modern history can now apply for a Premier's Anzac Memorial Scholarship, which will provide opportunities to develop their knowledge and understanding of the history of Australians at war.
Premier Dominic Perrottet said up to 20 selected students would join a two-week study tour to significant historical sites to learn about the service of Australian men and women in the World Wars and other conflicts.
"This offers a unique learning experience that complements the NSW History Syllabus, which enhances and reflects on history studies in the classroom," Mr Perrottet said.
"I encourage students in Year 10 and 11 with a keen interest in history to apply as this is a hands-on learning opportunity to represent their school and community."
Minister for Transport and Veterans David Elliott said the 2022 study tour will take place during the Term 3 school holidays (26 September to 7 October) and will visit locations in Sydney, regional NSW and the ACT.
"The tour will be accompanied by a military historian to teach students about our nation's military past and help them understand the importance of commemoration," Mr Elliott said.
"This is an especially important tour in 2022, a year that commemorates 80 years since our veterans fought for our freedom during the Second World War."
One of the 2021 scholars, Ryan Muscat from Marian Catholic College Kenthurst, described the tour as truly incredible.
"It was a once in a lifetime experience, not just because of the fascinating stops but the friendships that I made with my fellow scholars," Ryan said. "It helped me to better appreciate the breadth and scale of sacrifice that personnel from NSW have made in the defence of Australia and how our state's role continues to evolve."
Eligible students can apply online by submitting a short personal essay, a letter of recommendation, a parent consent form and a copy of a marked history assignment.
Registrations close on 28 March 2022.
Applications Now Open For NSW Youth Advisory Council 2022
Young community leaders and passionate advocates from across NSW are being encouraged to nominate for the 2022 NSW Youth Advisory Council (YAC) with applications opening today.
Advocate for Children and Young People, Ms Zoë Robinson said that is more important than ever for young people to come forward to have their say on the policies and services that affect them.
"In the last few years young people in NSW have been at the centre of a rapidly changing environment. It is important that they are a key part of decisions that affect their lives and being on the YAC is one way of doing that," Ms Robinson said.
"All NSW young people, aged 12 to 24 years, who want to advocate on behalf of their peers are welcome to apply. We want to hear from people with diverse backgrounds and a broad range of life experiences that reflect the diversity of the 2.5 million young people in our State," Ms Robinson added.
The 12 member Council has a statutory role to advise the NSW Government on issues of importance to young people. They meet regularly throughout the year to provide advice to the Government and the Advocate and to monitor and evaluate policies and legislation which affect young people. One of the key priorities of the Youth Advisory Council is promoting a diverse range of views, including the voices of rural and regional young people.
"Throughout their 12 month tenure, YAC members will have an opportunity to engage with and give advice to government on a broad range priorities. In recent years the YAC have advised on the NSW curriculum, the Statement of Consent, COVID communications, consultation projects and much more.
"As Advocate, I cannot do the work that I do without the trusted advice of the YAC," Ms Robinson added.
YAC members are sought from all over NSW, from all backgrounds and life experiences to reflect the diversity of young people living in NSW. Young people from all walks of life are invited to apply, as the more diverse the council members are, the more insightful the results are.
Applications are open until Sunday 13 March 2022
, for more information and to complete an application visit
www.acyp.nsw.gov.au
Bee Gees - Jive Talkin'
"Jive Talkin' " is a song by the Bee Gees, released as a single in May 1975 by RSO Records. This was the lead single from the album Main Course (as well as a song on the 1977 Saturday Night Fever soundtrack) and hit number one on the Billboard Hot 100; it also reached the top-five on the UK Singles Chart in the middle of 1975. Largely recognised as the group's "comeback" song, it was their first US top-10 hit since "How Can You Mend a Broken Heart" (1971).
Recording for "Jive Talkin'" took place on 30 January and 2 February 1975. The scratchy guitar intro was done by Barry and the funky bass line by Maurice. The pulsing synthesiser bass line, which featured in the final recording, was (along with the pioneering work of Stevie Wonder) one of the earliest uses of "synth bass" on a pop recording. It was overdubbed by keyboardist Blue Weaver using a then state-of-the-art ARP 2600, which producer Arif Mardin had brought in for the recording of the Main Course album. Weaver stated, "Usually Maurice would play bass guitar, but he was away from the studio that night. And when Maurice came back, we let him hear it and suggested he re-record the bass line on his bass guitar". "I really liked the synth bass lines", Maurice said. "I overdubbed certain sections to add bass extra emphasis".
After hearing "Jive Talkin'", Lindsey Buckingham of Fleetwood Mac, and co-producer Richard Dashut built up the song "Second Hand News" (released on the band's Rumours in 1977) with four audio tracks of electric guitar and the use of chair percussion to evoke Celtic rock.
The Bee Gees were a music group formed in 1958, featuring brothers Barry, Robin and Maurice Gibb. The trio were especially successful as a popular music act in the late 1960s and early 1970s, and later as prominent performers of the disco music era in the mid- to late 1970s. The group sang recognisable three-part tight harmonies; Robin's clear vibrato lead vocals were a hallmark of their earlier hits, while Barry's R&B falsetto became their signature sound during the mid- to late 1970s and 1980s. The Bee Gees wrote all of their own hits, as well as writing and producing several major hits for other artists and have been regarded as one of the most important and influential acts in pop music history.
Born on the Isle of Man during the late 1940s, the Gibb brothers moved to their father Hugh Gibb's hometown of Chorlton-cum-Hardy, Greater Manchester, England in 1955. They formed a skiffle/rock-and-roll group, the Rattlesnakes, which consisted of Barry on guitar and vocals, Robin and Maurice on vocals and friends Paul Frost on drums and Kenny Horrocks on tea-chest bass. In December 1957 the boys began to sing in harmony. The story is told that they were going to lip-sync to a record in the local Gaumont cinema (as other children had done on previous weeks), but as they were running to the theatre, the fragile shellac 78-RPM record broke. The brothers had to sing live, but received such a positive response from the audience that they decided to pursue a singing career.
In August 1958, the Gibb family, including older sister Lesley and infant brother Andy (born in March 1958), emigrated to Australia and settled in Redcliffe, Queensland, just north-east of Brisbane. The young brothers began performing to raise pocket money. Speedway promoter and driver Bill Goode, who had hired the brothers to entertain the crowd at the Redcliffe Speedway in 1960, introduced them to Brisbane radio-presenter jockey Bill Gates. The crowd at the speedway would throw money onto the track for the boys, who generally performed during the interval of meetings (usually on the back of a truck that drove around the track) and, in a deal with Goode, any money they collected from the crowd they were allowed to keep. Gates named the group the "BGs" (later changed to "Bee Gees") after his, Goode's and Barry Gibb's initials. The name was not specifically a reference to "Brothers Gibb", despite popular belief.
At one point, in 1978, the Gibb brothers were responsible for writing and/or performing nine of the songs in the Billboard Hot 100.[128] In all, the Gibbs placed 13 singles onto the Hot 100 in 1978, with 12 making the Top 40. The Gibb brothers are fellows of the British Academy of Songwriters, Composers and Authors (BASCA). At least 2,500 artists have recorded their songs.

Below runs Jive Talking - and below that another track Fleetwood Mac's "Rumours"; Songbird - bio derived from Bee Gees – Biography & History – AllMusic". AllMusic. and Wikipedia
Morning Of The Earth: 50th Anniversary Screening At Cremorne
Morning of the Earth 50th Anniversary screening with director Q&A Wed March 9 at the Hayden Orpheum Picture Palace, Cremorne. Beautifully remastered in 4K. One show only! Tickets: http://ow.ly/Rkhc30s774W
Mike Sheahan Receives Lifetime Achievement Award
Sport Australia has presented legendary sports journalist Mike Sheahan with the Lifetime Achievement Award at the 20th annual Sport Australia Media Awards.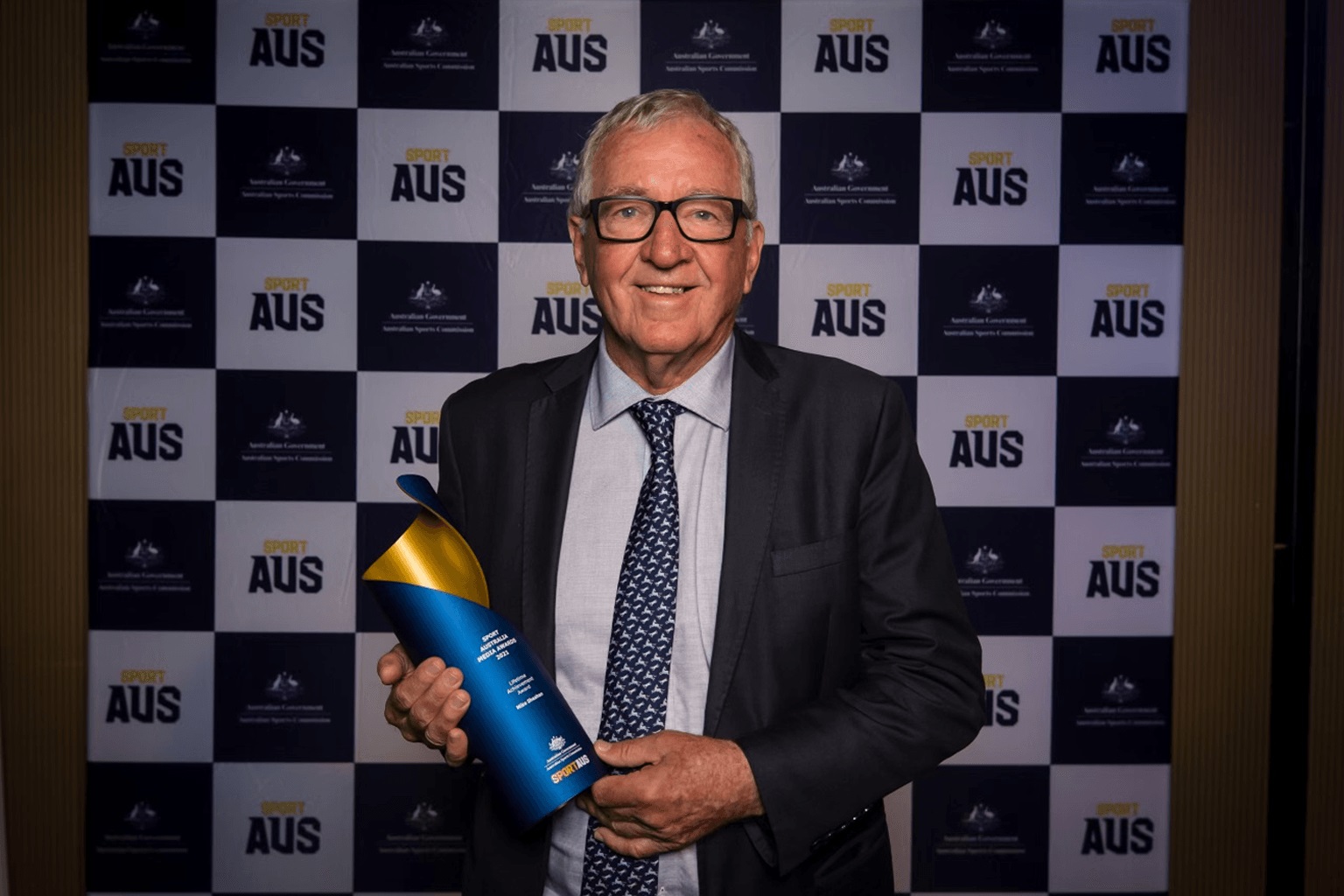 Mike Sheahan with his Sport Australia Lifetime Achievement Award. Photo: Sport Australia
Sheahan is one of Australian Rules Football's most respected and influential journalists having dedicated 40 years of his career to the game.
He spent 20 years as chief football writer for The Herald Sun and won dozens of major Australian football media awards across all categories - news breaking, features and columns.
In latter years, Sheahan transitioned into a successful radio and television personality and finished his illustrious media career in 2020 after a 19-year stint at Fox Footy.
Sheahan said he was honoured to receive the award describing it as a "significant acknowledgement of the game I love."
"Journalism gave me opportunities to meet people and go to places I would have never dreamt of, and I consider myself extremely lucky.
Speaking in front of 200 people at Doltone House in Sydney, Sheahan reflected on what he considered his greatest accomplishment in journalism.
"My proudest achievement is shining the light on concussion and waging an unofficial campaign in newspapers and on television for 20 years."
Among his fondest career moments, he lists those spent on the set of Fox Footy's Open Mike program which ran for 11 years and 230 episodes.
"I loved that program and the gems it would uncover."
Sheahan is a member of the Life Member of the AFL and the media centre at AFL House in Melbourne is also named after him.
Australian Sports Commission Chair Josephine Sukkar AM congratulated Mr Sheahan on receiving the Lifetime Achievement award.
"Mike's greatest asset has always been his unrivalled passion for the game and the role he's played in sports media in Australia across five decades is testament to this.
"From starting his career as a 16-year-old working at the Werribee Banner while still playing the game on weekends to becoming known for his fiercely debated Top 50 player rankings, Mike has left an indelible mark on the sport."
"I'd like to congratulate Mike and all of the winners and finalists as we celebrate 20 years of the Sport Australia Media Awards."
Sport Australia has again awarded 14 trophies with joint winners for the Best reporting of an issue in sport category. It is the second year that joint winners have been announced at the awards which recognise the best in Australian sports media.
2021 media awards winners
Best sport coverage by an individual – audio
Neroli Meadows, Ordineroli Speaking
Best sport coverage by an individual – written
Phil Lutton, The Sydney Morning Herald
HIGHLY COMMENDED: Emma Kemp, Guardian Australia
Best sport coverage by an individual – video
David Culbert, Seven Network
Best sport profile – broadcast
Australian Story, Luc Longley: One Giant Leap, ABC TV
Best sport profile – written
Konrad Marshall, Patty Mills: All the right moves, Good Weekend
Best coverage of a sporting event
Seven Network, Tokyo 2020 Olympic Games
Jay Town, Eye on the ball, Tennis Australia
Innovation in sports media
Optus Sport, Social Media Innovation, UEFA EURO 2020
Best coverage of sport for people with disability
Tom Decent, The power of the Paralympics, Sydney Morning Herald / The Age
Best coverage of a community sport issue - rural & regional media
Donna Page, Newcastle cricket's turf war, Newcastle Herald
HIGHLY COMMENDED: Kristy Williams, Parkes Champion Post 'You cannot be what you cannot see'
Best depiction of inclusive sport
Peter Dickson, The Ripple Effect, Dickson Films
HIGHLY COMMENDED: Bowls Australia, 'The Bowls Show' & 'The Right Line podcast and website'
Best reporting of an issue in sport
JOINT WINNERS
Selina Steele, Michael Cain, Julian Linden Tackling abuse in football, The Daily Telegraph
Adrian Arciuli, Anna Henderson, Abdullah Alikhil, The Taliban Takeover, SBS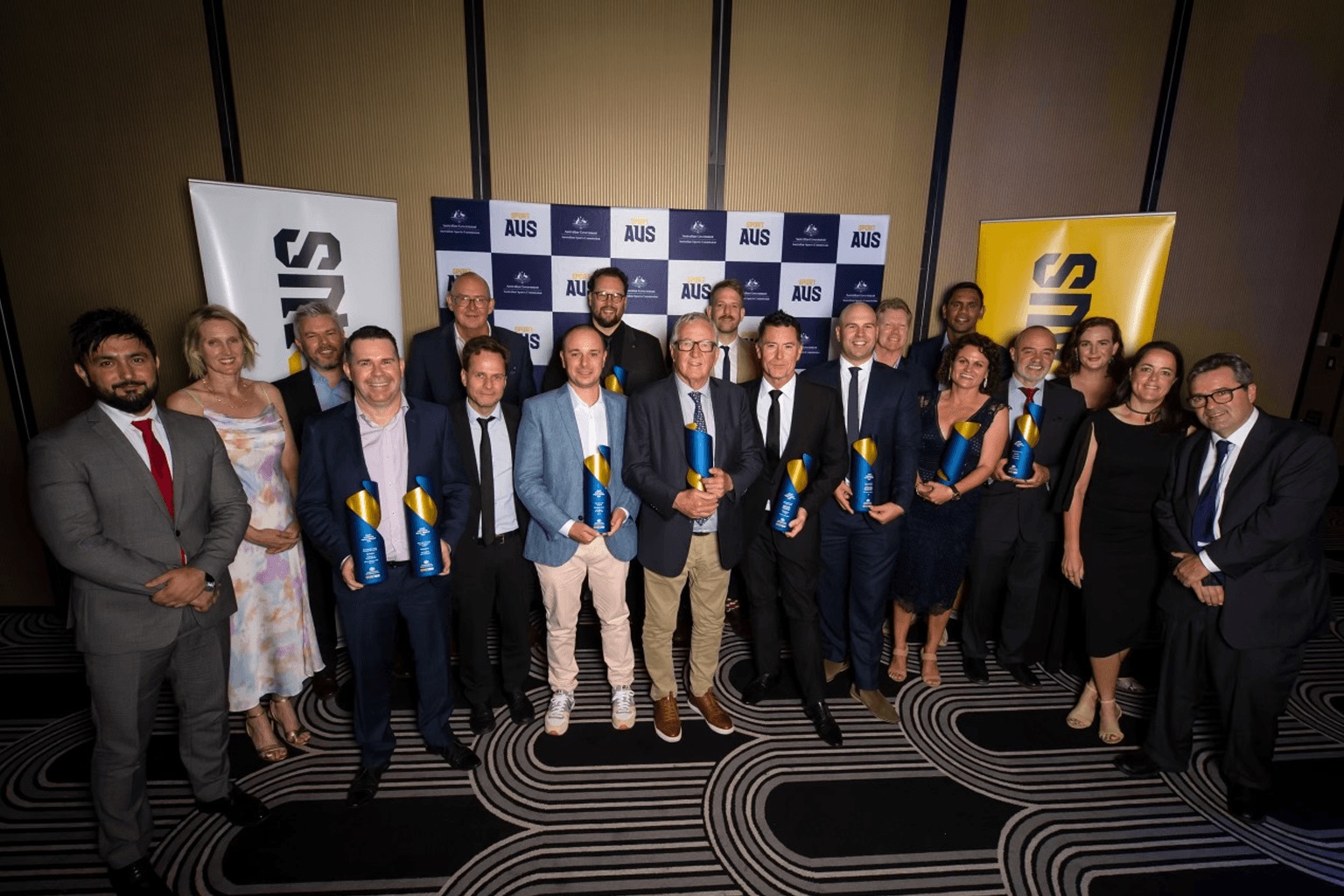 Winners from the 2021 Sport Australia Media Awards. Photo: Sport Australia
Harmless Or Deadly? New Study Examines Evolution Of E. Coli Bacteria
Genetic material from E. coli bacteria in farm animals could be contributing to the evolution of deadly pandemic strains of E. coli in humans, new research from the University of Technology Sydney shows.
E. coli usually live as harmless bacteria in the gastrointestinal tracts of birds and mammals, including humans. They also reside, independent of a host, in environments such as water and soil, and in food products including chicken and turkey meat, raw milk, beef, pork and mixed salad.
These bacteria can cause disease if they possess or acquire factors that allow them survive in areas of the human body outside the gut.
E. coli is the primary source of urinary tract infections, a common reason for hospital admissions. It can also lead to sepsis, which kills 11 million people globally each year, and meningitis, an infection that affects the brain and spinal cord.
Dr Cameron Reid, from the University of Technology Sydney, said the aim of the study, recently published in Nature Communications, was to better understand the evolution and genomic characteristics of an emerging strain of E. coli known as ST58.
ST58 has been isolated from bloodstream infections in patients around the world, including France, where the number of infections with this strain was shown to have doubled over a 12 year period. ST58 is also more drug resistant than other strains.
"Our team analysed E. coli ST58 genomes from more than 700 human, animal and environmental sources around the world, to look for clues as to why it is an emerging cause of sepsis and urinary tract infections," said Dr Reid.
"We found that E. coli ST58 from pigs, cattle and chickens contain pieces of genetic material, called ColV plasmids, which are characteristic of this strain of disease causing E. coli," he said.
Plasmids are tiny double-stranded DNA molecules, separate from the bacterial chromosome, that can replicate independently and transfer across different E. coli strains, aiding the evolution of virulence.
Acquisition of ColV plasmids may prime E. coli strains to cause extra-intestinal infections in humans, and also increase the likelihood of antimicrobial resistance, the research suggests.
"Zoonosis, particularly in relation to E. coli, should not be viewed simply as the transfer of a pathogen from an animal to a human," said research co-author Professor Steven Djordjevic.
"Rather, it should be understood as a complex phenomenon arising from a vast network of interactions between groups of E. coli (and other bacteria), and the selective pressures they encounter in both humans and animals," he said.
The findings suggest all three major sectors of food animal production (cattle, chickens and pigs), have acted as backgrounds for the evolution and emergence of this pathogen.
"The contribution of non-human sources to infectious disease in humans is typically poorly understood and its potential importance under-appreciated, as the debate regarding the ecological origins of the SARS-CoV2 virus attest," said Dr Reid.
"In a globalised world, eminently susceptible to rapid dissemination of pathogens, the importance of pro-active management of microbial threats to public health cannot be understated."
The study has broad implications for public health policy that spans across food industry, veterinary and clinical settings.
"To date, infectious disease public health has been a reactive discipline, where action can only be taken after a pathogen has emerged and done some damage," said Dr Reid.
"Ideally, with the advent and widespread uptake of genome sequencing technology, future infectious disease public health can transition to a primarily pro-active discipline, where genomic surveillance systems are able to predict pathogen emergence and inform effective interventions."
Dr Reid said for such a system to work, it requires ongoing research and collaboration with government, public health bodies, food producers and clinicians, and it would involve surveillance of a variety of non-human sources of microbes.
"This would include domestic and wild animals -- particularly birds -- food products, sewerage and waterways, in what is referred to as a 'One Health' approach. Some microbes, like ST58 E. coli, know very few barriers between these increasingly interconnected hosts and environments.
"A One Health genomic pathogen surveillance system would be a revolution within public health and do much to break down historically human-centric approaches devoid of connection with the world around us."
Cameron J. Reid, Max L. Cummins, Stefan Börjesson, Michael S. M. Brouwer, Henrik Hasman, Anette M. Hammerum, Louise Roer, Stefanie Hess, Thomas Berendonk, Kristina Nešporová, Marisa Haenni, Jean-Yves Madec, Astrid Bethe, Geovana B. Michael, Anne-Kathrin Schink, Stefan Schwarz, Monika Dolejska, Steven P. Djordjevic.
A role for ColV plasmids in the evolution of pathogenic Escherichia coli ST58.
Nature Communications, 2022; 13 (1) DOI:
10.1038/s41467-022-28342-4
State's Multicultural Champions Named For 2022
The outstanding contributions of 16 people and organisations were recognised at the Premier's annual Harmony Dinner in Sydney on Tuesday 1 March.
NSW Premier Dominic Perrottet congratulated each of the winners for their commitment to supporting the State's multicultural communities.
"I know each and every one of the award recipients don't do what they do for reward or recognition. Rather, they do it out of care for their communities and our state," Mr Perrottet said.
"I believe it is important to recognise these contributions and so do their peers who nominated each person or organisation."
Minister for Multiculturalism Mark Coure said every one of the recipients deserved recognition.
"This is our opportunity to acknowledge the contributions they make day in, day out," Mr Coure said.
"This is particularly the case as we have endured a hard two years throughout the pandemic.
"From migrants and refugees to established communities struggling with lockdowns, it's amazing to think how many lives are now better because these people and organisations chose to give back."
Rosa Loria received the SBS Lifetime Community Service Medal for her work with the Sydney Multicultural Community Services. In a career spanning more than 41 years, she has helped countless people from culturally diverse backgrounds.
"I have dedicated years to this line of work because I'm inspired by the thousands of caring and successful individuals I have met," Ms Loria said.
"I'm honoured to receive this year's Lifetime Community Services medal."
Shubha Kumar, winner of the National Rugby League Stepan Kerkyasharian AO Community Harmony Medal, is recognised for her work assisting new Australians in building important social connections and as a strong advocate for women in her local Indian community.
"I am deeply touched to be this year's Community Harmony Medal winner," Ms Kumar said.
"In 2004, I co-founded the India Club with my husband, with a vision of nurturing inclusion and harmony. More than 20 years on, it's great to know that our work remains relevant and the community still values what we're doing."
The winner of the 2022 All Graduates Interpreting and Translating Language Services Medal is Ashraf Abdelbaky.
Ashraf has been an interpreter in the Newcastle community for the last six years. He has participated in many programs at an academic level and for the broader community. Ashraf has championed mental health awareness training for the Arab community. He is currently working with STARTTS and HNEH as a bicultural worker helping to deliver important COVD-19 messaging to the Arab community about vaccines and testing. He has also worked on a translation book club initiative in the Wallsend library for the Arab community.
This award recognises the achievements of an individual or sporting code who has promoted cultural understanding and sporting endeavours within or between communities of different cultural and/or linguistic backgrounds.
The winner of the 2022 Village Plaza Sports Medal is Western Sydney Football Club Limited - GWS Giants Football Club.
GWS GIANTS' philanthropic programs engage and empower young people from culturally diverse, low socio-economic and disadvantaged communities across Western Sydney, Southern NSW, and the ACT. Through the GIANT Hand program, the GIANTS have been supporting vulnerable families impacted by the COVID pandemic and lockdown. The GIANTS delivered nutritious meals made in its cafe to multicultural communities throughout the club's region. Across 13 weeks the GIANTS cooked and delivered more than 15,000 meals to 4,500 families across 12 LGAs in Sydney.
This award recognises the outstanding achievements of a Local Government organisation who has worked to develop and support a diverse local community.
The winner of the 2022 Welcoming Cities Business Excellence – Local Government Medal is NSW Police Force Multicultural Liaison Officer Program.
The NSW Police Force (NSWPF) Multicultural Community Liaison Officers (MCLOs) are based in 21 different area commands covering an extensive list of local government areas. During COVID, the MCLOs and the MCLO Program delivered vital support to communities, police, and services within their areas and across local government boundaries. From July 2021 to October 2021, the NSWPF MCLO program delivered about 200 community messages in nearly 60 languages to over 1000 registered audiences.
The winner of the 2022 Business Excellence – Not for Profit Medal is 3Bridges Community.
3Bridges provides services and support from early years to ageing well in Southeast and Southwest Sydney. It engages with over 28,000 people each year through out-of-school-hours care, disability services, education and training, home maintenance and modifications, and aged care services. 3Bridges Youth Zone Centre, which is LGBTQI+ friendly, is a connection point for young people representing more than 60 cultures. It's a place where there is no judgement and young people are free to express themselves.
The winner of the 2022 Adaps Pty Ltd Business Excellence – Corporate Medal is Navitas Skilled Futures.
Navitas Skilled Futures transforms lives through employment opportunities and community connections. Since 1990 it has delivered high-quality training to over 300,000 people from more than 125 countries in language, literacy, numeracy, and digital skills (LLND). In 2021 it engaged with almost 6000 students, who collectively speak more than 140 languages. Navitas Skilled Futures proudly stepped up during the COVID-19 lockdown in Southwest Sydney to keep students connected, informed, safe and on track during this challenging time.
The winner of the 2022 National Rugby League Stepan Kerkyasharian AO Community Medal is Shubha Kumar.
Since arriving in Australia in 1973, Shubha has assisting Indian migrants integrating into Australian society, with a focus on teaching women about their domestic rights. She established the Indian Club in 2004 and has served as president since its inception, providing a social networking outlet for members of Australia's Indian community. Through her work at the India Club, Mrs Kumar has helped newly arrived Australians to learn about rights and responsibilities, domestic violence and to develop relationships with local community groups.
The winner of the 2022 CommBank Regional Unity Medal is Joy Harrison.
Joy Harrison is a Clinical Nurse Specialist in the Refugee Health Service of Hunter New England Local Health District in Armidale. She has dedicated her career to the settlement of refugees in regional NSW, in the Peel and Tablelands regions including Armidale and Tamworth. Over the past four years, Joy has been the central community link for Ezidi refugees in Armidale, supporting all arrivals as the lead nurse, advocate, trainer, collaborator, and expert.
The winner of the 2022 Settlement Services International NSW Human Rights Medal is Ravi Prasad.
In 2013 Ravi shifted the focus of his life and work to pursue his interest in social justice and civil society and founded Parliament on King. Parliament on King addresses the barriers to social, cultural, and economic participation faced by asylum seekers and refugees. During the pandemic, Ravi and his team established a 'soup kitchen' (The Soup of Human Kindness) to address the food insecurity faced by vulnerable communities. The program pays asylum seekers and refugees to make food and that food is then donated to those in need.
The winner of the 2022 ICC T20 World Cup Carla Zampatti Arts and Culture Medal is Lliane Clarke.
Lliane is the Artistic Director of Voices of Women, a not-for-profit organisation inspired by storytelling and storytellers, performance, and music. It focuses on stories from First Nations, CALO communities, women living with disability and LGBTQI+ communities. In 2021 Voices of Women received 320 stories from women across Australia as part of its writing competition and engaged broadly with women in regional and multicultural communities. Lliane has achieved all of this while working full-time, raising two children, and caring for her husband who has a disability.
The winner of the 2022 NSW Rugby League Youth Medal is Khadijah Habbouche.
Khadijah is a young Australian Muslim woman, of Lebanese Palestinian background. She is a member of various Youth Advisory Committees, including the Canterbury Bankstown Youth Crew and the Muslim Women Australia Youth Advisory Committee (MYAC). She uses her voice to express young people's thoughts and feelings, particularly for youth, young women, and vulnerable communities.
The winner of the 2022 SBS Lifetime Community Service Medal is Rosa Loria.
Rosa started her involvement with the multicultural community more than 41 years ago. Together with the Sydney Multicultural Community Services' team, Rosa has helped culturally and linguistically diverse (CALD) communities, including seniors and the elderly, newly arrived migrants, refugees, people living with a disability, and other community members. Her years and years of dedication and work ethic created thousands of caring and successful individuals who have spread their wings and contribute to the community.
The winner of the 2022 ICC T20 World Cup COVID Champion Medal is Srey Kang.
Srey has played a significant role in ensuring that the Khmer community in Fairfield and across Southwestern Sydney receive up to date information about COVID-19. She has used social media effectively to convey health messages in Khmer and in a way that the community would understand, by word of mouth. This resulted in higher levels of understanding about the public health orders by the Khmer community.
Sydney Metro West Tunnelling Contract Awarded
The NSW Government has awarded a $2.16 billion contract to deliver the next stage of tunnelling on the mega Sydney Metro West project.
The Gamuda Australia and Laing O'Rourke Consortium has been awarded the Western Tunnelling contract to deliver nine kilometres of twin metro rail tunnels between Sydney Olympic Park and Westmead.
Premier Dominic Perrottet said this once in a century infrastructure investment will link new communities to rail services, slash travel times across the network and support employment growth.
"These tunnels mean you'll be able to get from Parramatta to the Sydney CBD in around 20 minutes on a fast, safe and reliable driverless metro train, forever changing how we move around Sydney," Premier Perrottet said.
"Sydney Metro West will double rail capacity between Greater Parramatta and the Sydney CBD, transforming Sydney for generations to come," he said.
This is the second major tunnelling package awarded on the city-shaping project, with work already underway to deliver twin tunnels between The Bays and Sydney Olympic Park following the contract awarded to Acciona Ferrovial Joint Venture last year.
Minister for Transport and Veterans David Elliott said major civil works have now commenced at the Bays, with tunnelling set to commence later this year towards Sydney Olympic Park.
"Work is well underway to get the site ready for tunnel boring machines to be in the ground at The Bays by the end of the year. Huge piling rigs have already started work to prepare the site for the excavation needed to launch the mega machines," Minister Elliott said.
"Sydney Metro West will create more than 10,000 direct new jobs and 70,000 indirect jobs - many of those jobs generated by this major contract."
"To build these tunnels a broad range of skills will be required including tunnellers, electricians, plumbers, carpenters, concrete workers, truck drivers, labourers and security guards," Minister Elliott said.
The Western Tunnelling contract includes:
Twin 9km tunnels from Sydney Olympic Park to Westmead;
A Tunnel Boring Machine launch site at Rosehill, tunnelling toward Sydney Olympic Park and relaunched toward Westmead;
A services facility and crossover structure at Rosehill to allow provision for fresh air ventilation and emergency egress;
Tunnel portal and dive excavation at Clyde Services and Maintenance Facility;
Earthworks, retaining structures, drainage and utilities corridor for the Clyde Maintenance Facility;
Excavation and civil works for Parramatta and Westmead Stations; and
A segment manufacturing facility at Eastern Creek constructing over 60,000 segments.
Completion of the contract is expected by the end of 2025.
New Technique Unlocks Ancient History Of Earth From Grains Of Sand
Curtin researchers have developed a new technique by studying the age of ancient grains of sand from beaches, rivers and rocks from around the world to reveal previously hidden details of the Earth's distant geological past.
Lead researcher Dr Milo Barham, from the Timescales of Mineral Systems Group within Curtin's School of Earth and Planetary Sciences, said the team devised a metric, which determines the 'age distribution fingerprint' of minerals known as zircon within sand, shedding new light on the evolution of the Earth's surface over the last few billion years.
"While much of the original geological record is lost to erosion, durable minerals like zircon form sediments that effectively gather information from these lost worlds to paint a vivid picture of the planet's history, including changing environments, the development of a habitable biosphere, the evolution of continents, and the accumulation of mineral resources at ancient plate boundaries," Dr Barham said.
"This new approach allows a greater understanding of the nature of ancient geology in order to reconstruct the arrangement and movement of tectonic plates on Earth through time.
"The world's beaches faithfully record a detailed history of our planet's geological past, with billions of years of Earth's history imprinted in the geology of each grain of sand and our technique helps unlock this information."
Co-author Professor Chris Kirkland, also from the Timescales of Mineral Systems Group within Curtin's School of Earth and Planetary Sciences, said the new method can be used to trace the Earth's history with greater detail than previously achievable.
"Zircons contain chemical elements that allow us to date and reconstruct the conditions of mineral formation. Much like human population demographics trace the evolution of countries, this technique allows us to chart the evolution of continents by identifying the particular age population demographics of zircon grains in a sediment," Professor Kirkland said.
"The way the Earth recycles itself through erosion is tracked in the pattern of ages of zircon grains in different geological settings. For example, the sediment on the west and east coasts of South America are completely different because there are many young grains on the west side that were created from crust plunging beneath the continent, driving earthquakes and volcanoes in the Andes. Whereas, on the east coast, all is relatively calm geologically and there is a mix of old and young grains picked up from a diversity of rocks across the Amazon basin."
Dr Barham and Professor Kirkland are affiliated with The Institute for Geoscience Research (TIGeR), Curtin's flagship Earth Sciences research institute and the research was funded by the Minerals Research Institute of Western Australia.
M. Barham, C.L. Kirkland, A.D. Handoko.
Understanding ancient tectonic settings through detrital zircon analysis.
Earth and Planetary Science Letters, 2022; 583: 117425 DOI:
10.1016/j.epsl.2022.117425
Disclaimer: These articles are not intended to provide medical advice, diagnosis or treatment. Views expressed here do not necessarily reflect those of Pittwater Online News or its staff.