inbox and environment news: Issue 527
February 20 - 26, 2022: Issue 527
Australian First All-Female Surfing Series Launches: Challenge Her Team's Classic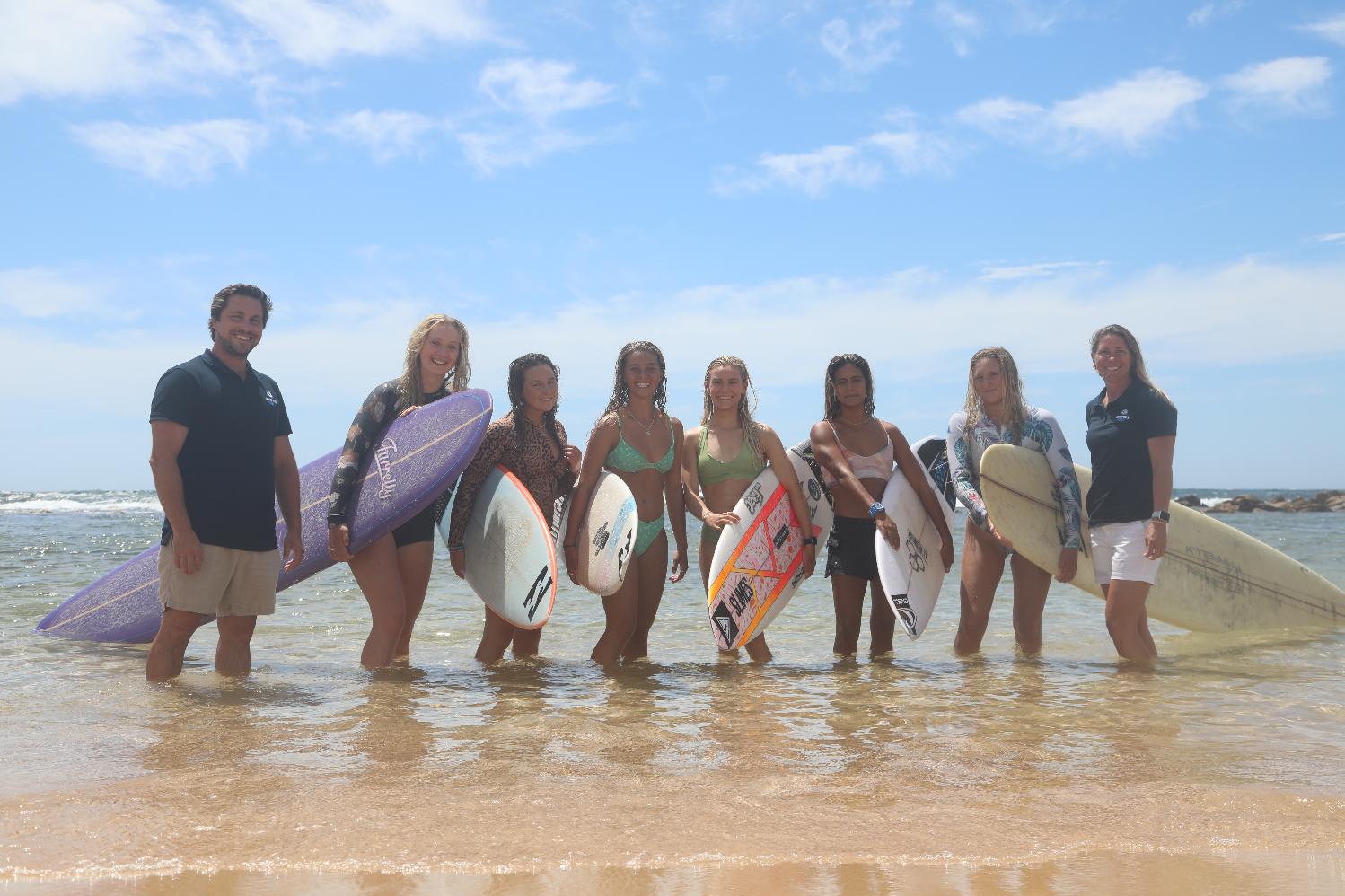 Photo: 2022 Surfing NSW Challenge Her Team's Classic Ambassadors.
L-R Luke Madden (Surfing NSW CEO), Arabella Tarpey (Pambula), Carly Shanahan (Coffs Harbour), Bodhi Simon (Port Kembla/Biripi Country), Ellie Lambkin (Newcastle), Anne Dos Santos (Sydney), Hunter Roberts (Sydney), Kate Cass (Surfing NSW).
Photo: Surfing NSW
Surfing NSW, with the support of the NSW Government is launching a unique, all female surf series, the Challenge Her Team's Classic. The series aims to increase female participation and support across the state through three events that focus on fun, skills development and community.
The three-event series will kick off in Newcastle before heading to Kiama and Lennox Head with entries opening Friday 18 February 2022. Over 200 surfers are expected to participate in the events that will run between March to July.
The events will each host teams of eight surfers and will follow a surf teams format of competition with a twist. The teams of eight surfers will be made up of a combination of four longboard surfers and four shortboard surfers.
There will also be an individual competition for two longboard and two shortboard surfers that will contribute to the team's overall pointscore. The event will open for team entries however individual surfers are encouraged to enter the surf team reserve pool where they will be matched with a team.
Surfing NSW Programs Manager Claire Ellem says she is excited to see the events take off, "We're so stoked to have this series up and running, it's a real win for female surfing in our state and Surfing NSW. There's always such an amazing energy at non-competitive events and when you get a big group of females together to surf it will just have a real buzz.
"I can't wait to see the impact the series has on surfing right across the state, the new friendships made and the new surfers we inspire to have a go," said Ellem.
Challenge Her Ambassador Anne Dos Santos is currently competing in the World Qualifying Series events but gives back to her community by running surf days for females where she can.
"There's nothing else like this being run anywhere, so it's amazing that Surfing NSW is leading the way. Each event will be so much fun, you always have fun in the water with friends. It will be a great way for females to meet new people to surf with and motivate each other. Hopefully it's the first of many events," said Dos Santos.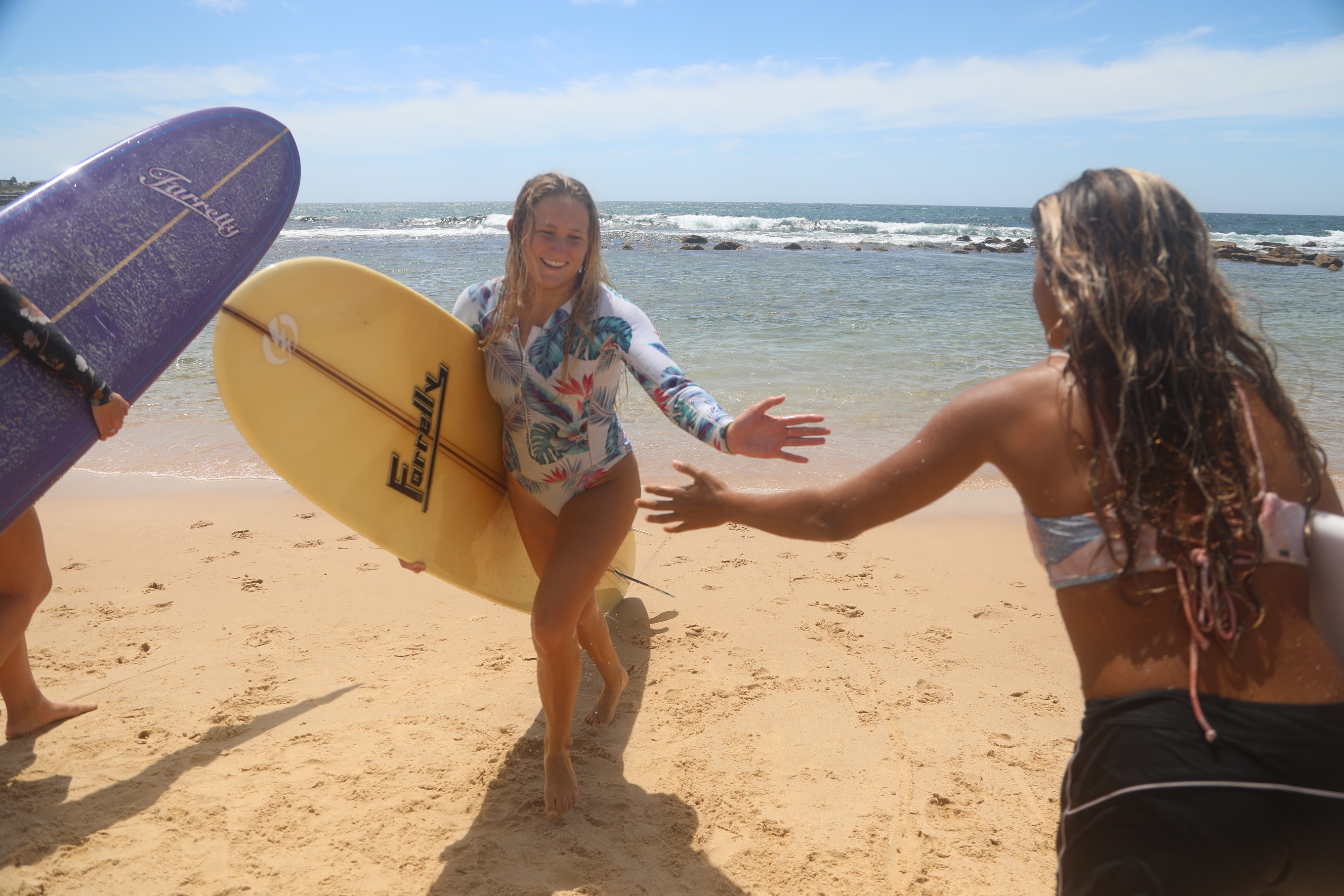 Hunter Roberts (Avalon Beach - NASA) and Anne Dos Santos (Dee Why -
Dee Why Surfing Fraternity) demo the tag team format.
Photo: Surfing NSW
Not only will the series inspire female participation in the regional areas, it will reach thousands of others nationally for free thanks to a new partnership between Surfing NSW and Kayo Sports who will broadcast the three events via Kayo Freebies.
Kayo Sports CEO Julian Ogrin said: "Kayo is thrilled to partner with Surfing NSW to showcase some of Australia's brightest surfing talent.
"Now everyone can watch these community surfing events live and free on Kayo Freebies making surfing content more accessible than ever to Australian fans.
Each regional event will also host a number of Her Wave festivities, workshops and clinics on the day. These are open to the community as well as both recreational and aspiring surfers and will include learn to surf lessons, technical workshop for longboard and shortboard, photography workshop, 'Train Like a Woman' workshop and surf and weather forecasting workshop.
The Challenge Her Team's Classic is part of the
Surfing NSW Her Wave platform
, supported by the NSW Government, NSW Office of Sport and the
Her Sport Her Way initiative
. Her Sport Her Way is a four-year strategy that aims to build a stronger sport sector where women and girls are valued, recognised and have equal choices and opportunities to lead and participate.
As part of the initiative Surfing NSW's Her Wave program is providing a number of opportunities for surf schools, community groups and individuals to have their first surf experience or enhance their surfing through fun, supporting and positive interactions like the Challenge Her Teams Classic.
Surfing NSW Challenge Her Team's Classic Ambassadors
Carly Shannahan (Coffs Harbour), Ellie Lambkin (Newcastle), Hunter Roberts (Sydney – Avalon Beach), Anne Dos Santos (Sydney – Dee Why), Arabella Tarpey (Pambula)
Surfing NSW Challenge Her Team's Classic Events
CENTRAL - Newcastle | Awabakal Country
Monday 28 March 2022 at Newcastle supported by Surfest and She and the Sea Newcastle Women's Boardriders
SOUTH - Kiama | Tharawal Country
Saturday 30 April 2022 at Kiama supported by Jones Beach Boardriders
NORTH - Lennox Head | Bundjalung Country
Sunday 3 July 2022 at Lennox Head supported by All Girls Boardriders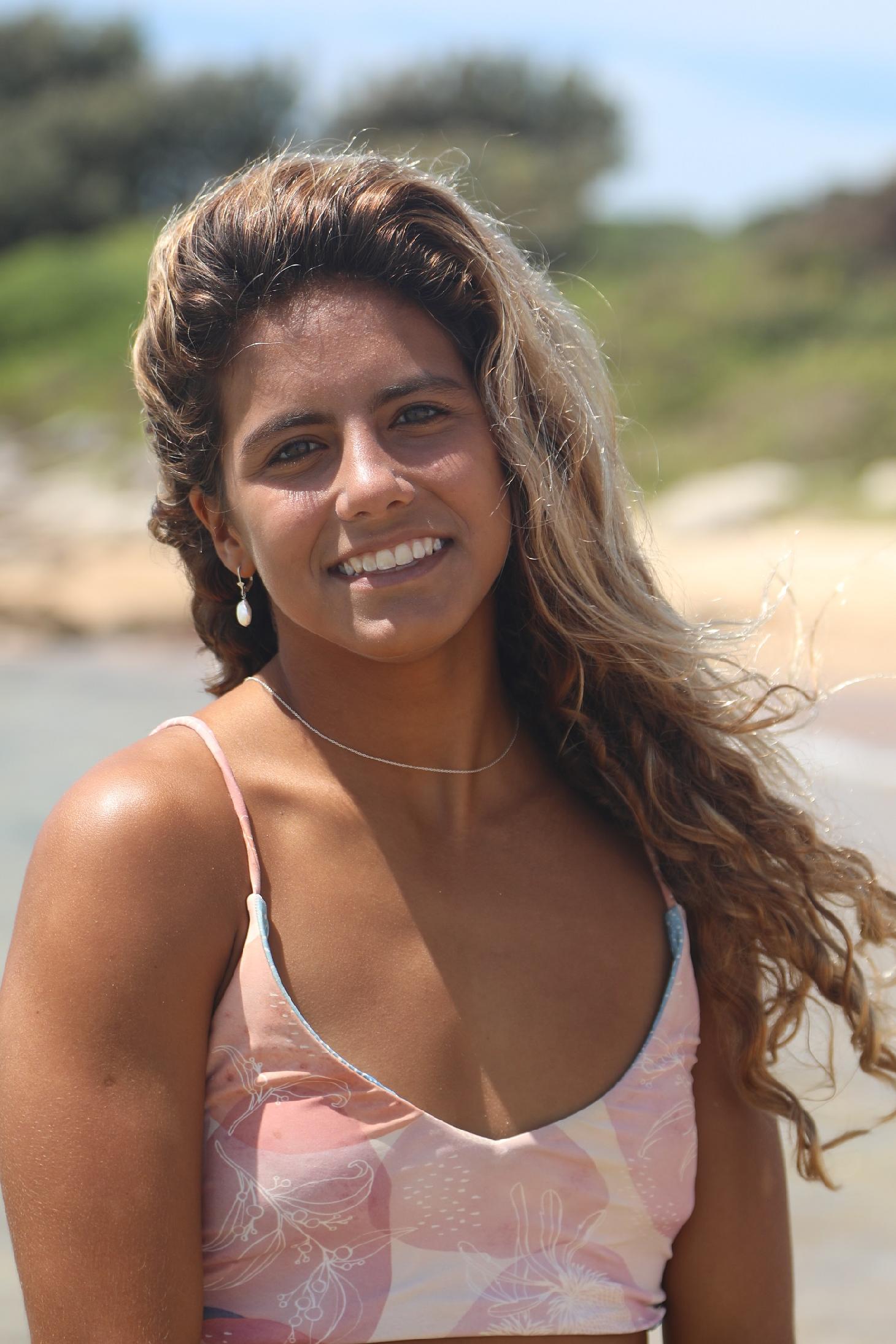 Anne Dos Santos. Photo: Surfing NSW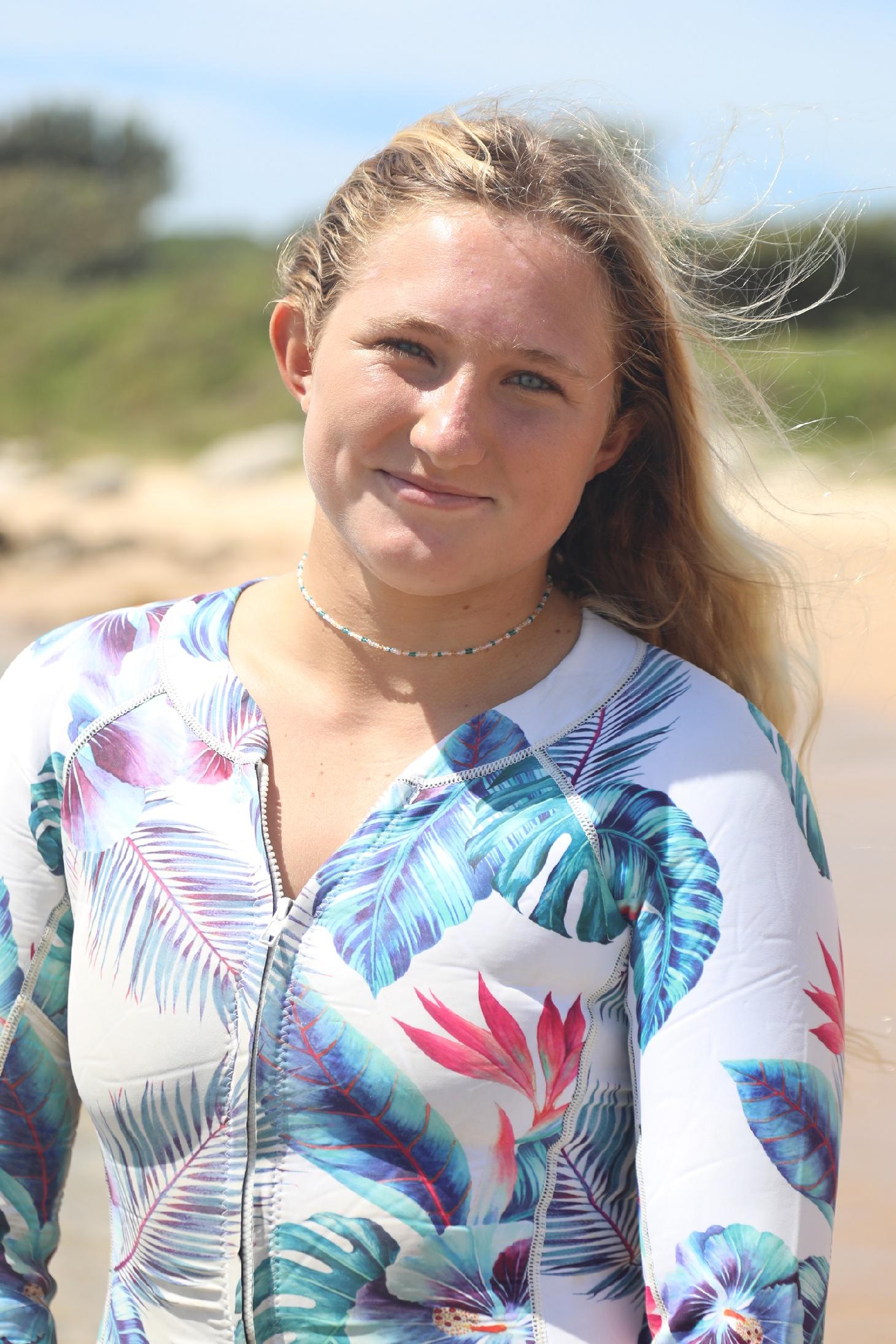 Hunter Roberts. Photo: Surfing NSW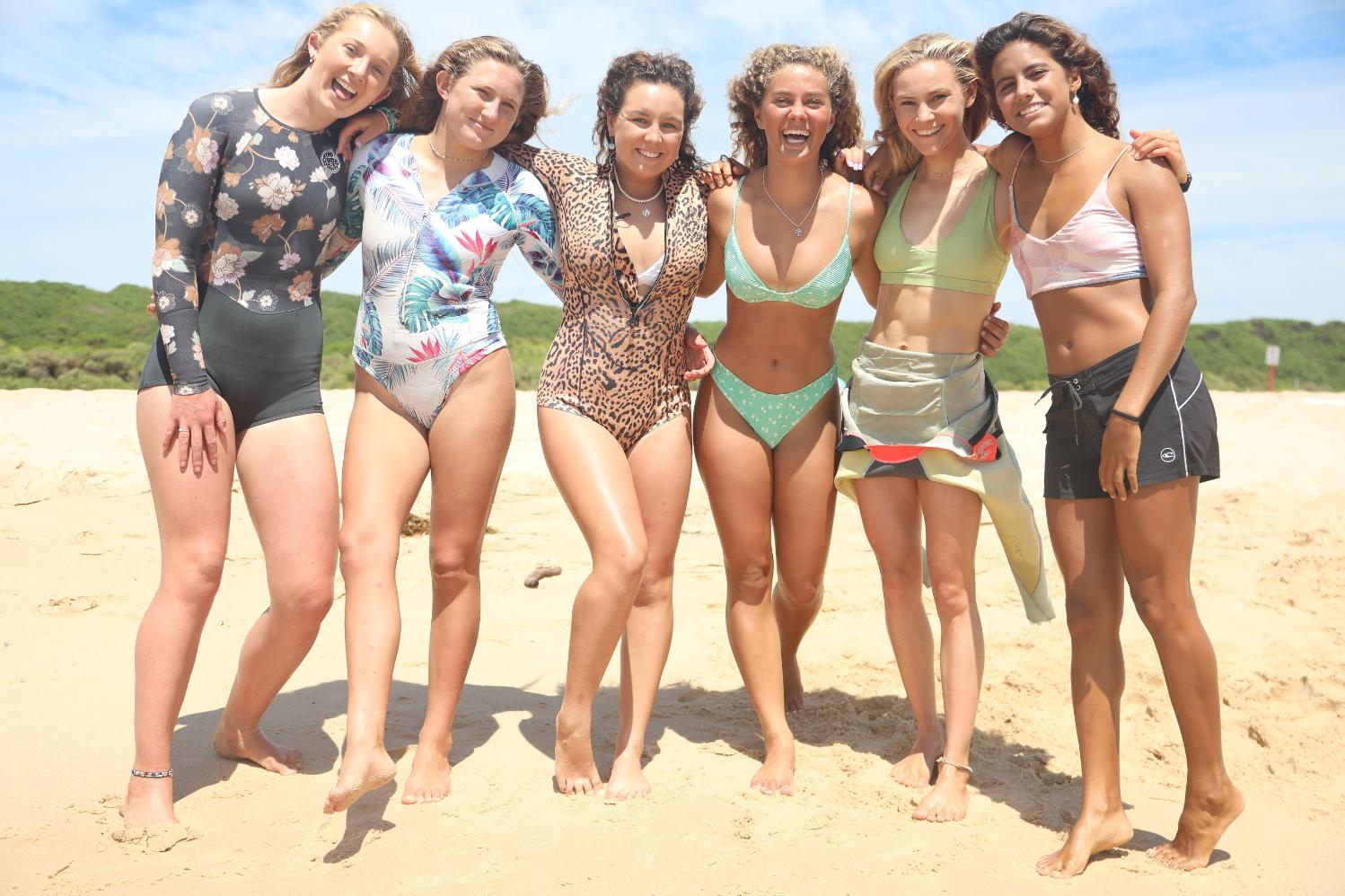 The Challenge Her Team's Classic launch.
All In A Day's Work
From the Film Australia Collection. Made by the National Film Board 1946. Directed by George D Malcolm. Shows the use of army heavy-moving equipment for peacetime purposes by the Government Materials Handling Pool.
Word Of The Week: Chortle
Word of the Week returns in 2022 simply to throw some disruption in amongst the 'yeah-nah' mix.
Noun - Verb
First known use was 1871
verb
laugh in a noisy, gleeful way.
"he chortled at his own execrable pun"
noun
a noisy, gleeful laugh.
"Thomas gave a chortle"
intransitive verb
1: to sing or chant exultantly
he chortled in his joy — Lewis Carroll
2: to laugh or chuckle especially when amused or pleased; She chortled with delight.
Incidentally 'glee' can be used as a word meaning 'great delight' and 'joy' and also a song for men's voices in three or more parts, usually unaccompanied, of a type popular especially c. 1750–1830.- from Middle English, from Old English glēo entertainment, music; akin to Old Norse glȳ joy, and perhaps to Greek chleuē joke.
First Known Use of 'glee club' - 1814

A glee club in the United States is a musical group or choir group, historically of male voices but also of female or mixed voices, which traditionally specializes in the singing of short songs by trios or quartets. In the late 19th century it was very popular in most schools and was made a tradition to have in American high schools from then on.
Glee clubs were named after a form of English part song, called a glee, which they typically sang. The first named Glee Club held its initial meeting in the Newcastle Coffee House in London in 1787. Glee clubs were very popular in Britain from then until the mid-1850s but by then they were gradually being superseded by larger choral societies.
Military History Lesson On Offer For Students
Students studying modern history can now apply for a Premier's Anzac Memorial Scholarship, which will provide opportunities to develop their knowledge and understanding of the history of Australians at war.
Premier Dominic Perrottet said up to 20 selected students would join a two-week study tour to significant historical sites to learn about the service of Australian men and women in the World Wars and other conflicts.
"This offers a unique learning experience that complements the NSW History Syllabus, which enhances and reflects on history studies in the classroom," Mr Perrottet said.
"I encourage students in Year 10 and 11 with a keen interest in history to apply as this is a hands-on learning opportunity to represent their school and community."
Minister for Transport and Veterans David Elliott said the 2022 study tour will take place during the Term 3 school holidays (26 September to 7 October) and will visit locations in Sydney, regional NSW and the ACT.
"The tour will be accompanied by a military historian to teach students about our nation's military past and help them understand the importance of commemoration," Mr Elliott said.
"This is an especially important tour in 2022, a year that commemorates 80 years since our veterans fought for our freedom during the Second World War."
One of the 2021 scholars, Ryan Muscat from Marian Catholic College Kenthurst, described the tour as truly incredible.
"It was a once in a lifetime experience, not just because of the fascinating stops but the friendships that I made with my fellow scholars," Ryan said. "It helped me to better appreciate the breadth and scale of sacrifice that personnel from NSW have made in the defence of Australia and how our state's role continues to evolve."
Eligible students can apply online by submitting a short personal essay, a letter of recommendation, a parent consent form and a copy of a marked history assignment.
Registrations close on 28 March 2022.
Applications Now Open For NSW Youth Advisory Council 2022
Young community leaders and passionate advocates from across NSW are being encouraged to nominate for the 2022 NSW Youth Advisory Council (YAC) with applications opening today.
Advocate for Children and Young People, Ms Zoë Robinson said that is more important than ever for young people to come forward to have their say on the policies and services that affect them.
"In the last few years young people in NSW have been at the centre of a rapidly changing environment. It is important that they are a key part of decisions that affect their lives and being on the YAC is one way of doing that," Ms Robinson said.
"All NSW young people, aged 12 to 24 years, who want to advocate on behalf of their peers are welcome to apply. We want to hear from people with diverse backgrounds and a broad range of life experiences that reflect the diversity of the 2.5 million young people in our State," Ms Robinson added.
The 12 member Council has a statutory role to advise the NSW Government on issues of importance to young people. They meet regularly throughout the year to provide advice to the Government and the Advocate and to monitor and evaluate policies and legislation which affect young people. One of the key priorities of the Youth Advisory Council is promoting a diverse range of views, including the voices of rural and regional young people.
"Throughout their 12 month tenure, YAC members will have an opportunity to engage with and give advice to government on a broad range priorities. In recent years the YAC have advised on the NSW curriculum, the Statement of Consent, COVID communications, consultation projects and much more.
"As Advocate, I cannot do the work that I do without the trusted advice of the YAC," Ms Robinson added.
YAC members are sought from all over NSW, from all backgrounds and life experiences to reflect the diversity of young people living in NSW. Young people from all walks of life are invited to apply, as the more diverse the council members are, the more insightful the results are.
Applications are open until Sunday 13 March 2022
, for more information and to complete an application visit
www.acyp.nsw.gov.au
Morning Of The Earth: 50th Anniversary Screening At Cremorne
Morning of the Earth 50th Anniversary screening with director Q&A Wed March 9 at the Hayden Orpheum Picture Palace, Cremorne. Beautifully remastered in 4K. One show only! Tickets: http://ow.ly/Rkhc30s774W
Deborah Harry - I Want That Man (HQ)
1989:
written and produced by former Thompson Twins members, Alannah Currie and Tom Bailey; CD
Def, Dumb & Blonde
1989.
This was the first record Harry released in which she reverted to using Deborah as her name instead of Debbie. It became a hit in several places, reaching number two in Australia and on the US Billboard Modern Rock Tracks chart. The single also became a top-twenty hit in Ireland, New Zealand and the United Kingdom.
The song commences with the lyric, "I want to dance with Harry Dean," a reference to the actor Harry Dean Stanton, about whom Currie and Harry "shared a long-standing fascination." Harry and Currie subsequently met Stanton backstage after "both swooning like teenage girls" watching him sit in with Ry Cooder singing "Across the Borderline" and resulting in Harry and Stanton entering into a short-term relationship.
A disco version of the song was used in the Australian film Strange Bedfellows. In late 1999, the song was included on the EMI compilation Most of All: The Best of Deborah Harry and also reissued as a remix single which charted on the Australian Singles Chart at number 86 in February 2000.
Deborah Ann Harry (born Angela Trimble; July 1, 1945) is an American singer, songwriter and actress, known as the lead vocalist of the band Blondie. Her recordings with the band reached No. 1 in the US and UK charts on many occasions from 1979 to 2017.
Born in Miami, Florida, Harry was adopted as an infant and raised in Hawthorne, New Jersey. After attending college, she worked various jobs, including as a secretary (including at the BBC in New York), dancer, and Playboy Bunny, before breaking through in the music industry. Harry co-formed Blondie in 1974 in New York City. The band released their eponymous debut album in 1976, and released a further three albums between then and 1979, including Parallel Lines, which spawned six singles, including "Heart of Glass". Their fifth album, Autoamerican (1980), afforded Harry and the band further attention, spawning such hits as a cover of "The Tide Is High", and "Rapture", the latter of which is considered the first rap song to chart at number one in the United States.
As of 2019, Harry lives part-time in New York City and part-time in Monmouth County, New Jersey, together with her four dogs.
Smishing – The Scammers Latest Phone Threat To Your Savings
February 17, 2022: National Seniors
'Smishing' is a bit of a word mish-mash. It combines 'SMS' – for short message service, the technology behind texting on your phone – with 'phishing', which is the practice of stealing personal or financial information through deceptive communications, primarily emails.
Basically, it's the same as phishing but is delivered as text messages on mobile devices.
Like phishing emails, smishing texts try to manipulate you into turning over sensitive data such as credit card numbers and account passwords, or gaining access to your phone and or computer.
Scammers do this by imitating a person – or more likely, a trusted institution or source – urging you to take action to get some benefit, resolve a problem, or avoid a threat.
For example, you might get a text from a company you do business with, such as your bank, a mobile provider, or a tech service like Netflix or PayPal. You're told your account has expired or been locked on some pretext like suspicious activity, and you need to provide personal information or click on a link to reactivate it.
That's all the scammers need to steal your money or identity or to infect your device with malware.
DO NOT CLICK ON ANY LINKS.
Delete and block number - also forward to Scamwatch:
Forward SMS or MMS spam to ACMA on 0429 999 888
. Standard message charges apply.
Forward email spam to
report@submit.spam.acma.gov.au
. Don't change the subject line or add any text. You should receive an auto-response to your email.
Don't reply, even if the message says you can "text STOP" to avoid more messages. That tells the scammer or spammer your number is active and can be sold to other bad actors.
Don't provide personal or financial data in response to an unsolicited text or at a website the message links to.
Don't assume a text is legitimate because it comes from a familiar phone number or area code.
Do contact the company or organisation that supposedly sent the text, using a phone number or website you know to be legitimate.
When you report spam, ACMA do not register this as a complaint. It is a quick way to give them information about spam activity so they can identify spam trends and potential compliance issues.
The Australian Communications and Media Authority (ACMA) is responsible for regulating Australian media and communications. It does this through various legislation, regulations, standards and codes of practice.
Since August 2021, many Australians have been getting scam text messages about missed calls, voicemails or deliveries. We've received over 16,000 reports of these scams. These scams have also already been a problem overseas in 2021.
The text messages ask you to tap on a link to download or access something. There are a large number of variants of the Flubot text messages, but often they ask you to download an app to track or organise a time for a delivery, hear a voicemail message, or view photos that have been uploaded. However, the message is fake, there is no delivery, voicemail, or photos uploaded and the app is actually malicious software called Flubot.
Android phones and iPhones can both receive texts from the Flubot. If you receive one of these messages, do not click or tap on the link. Delete the message immediately.
Researchers Create Molecule That Can Pave Way For Mini-Transistors
Researchers at Lund University in Sweden have succeeded in developing a simple hydrocarbon molecule with a logic gate function, similar to that in transistors, in a single molecule. The discovery could make electric components on a molecular scale possible in the future. The results are published in Nature Communications.
Manufacturing very small components is an important challenge in both research and development. One example is transistors -- the smaller they are, the faster and more energy efficient our computers become. But is there a limit to how small logic gates can become? And is it possible to create electric machines on a molecular scale? Yes, perhaps, is the answer from a chemistry research team at Lund University.
"We have developed a simple hydrocarbon molecule that changes its form, and at the same time goes from insulating to conductive, when exposed to electric potential. The successful formula was to design a so-called anti-aromatic ring in a molecule so that it becomes more robust and can both receive and relay electrons," says Daniel Strand, chemistry researcher at Lund University.
Many organic molecules consist of aromatic benzene rings, ie flat rings made up of six carbon atoms. A simple example is graphene. However, such molecules do not change properties or shape if subjected to electric potential. Therefore, the research group chose to look at hydrocarbons made up of rings with eight carbon atoms. These are anti-aromatic and bent into a tub-shape. If two electrons are injected into such a molecule, it flattens and goes from insulating to conducting -- a function similar to that of a transistor switching from 0 to 1.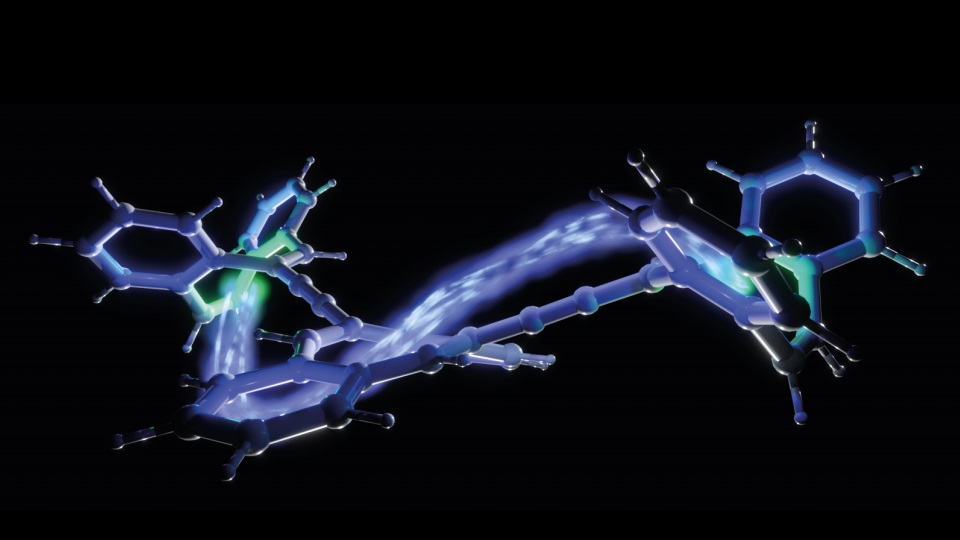 Illustration of of electrons transferred between aromatic and non-aromatic rings in a hydrocarbon molecule (Illustration: DANIEL STRAND/JONAS AHLSTEDT)

"A unique aspect of the molecules is that they are so simple. They only consist only of carbon and hydrogen atoms which makes them easier to produce synthetically," says Daniel Strand.
The discovery means researchers can now think about how to develop both electrical switches and new mechanical systems at the single-molecule level using anti-aromatic hydrocarbons.
"Molecules that change form in response to electric potential lead to exciting possibilities. One can imagine energy-efficient computer architectures and in the future perhaps electric machines on a molecular scale," concludes Daniel Strand.
Magdalena Tasić, Jakov Ivković, Göran Carlström, Michaela Melcher, Paolo Bollella, Jesper Bendix, Lo Gorton, Petter Persson, Jens Uhlig, Daniel Strand.
Electro-mechanically switchable hydrocarbons based on [8]annulenes.
Nature Communications, 2022; 13 (1) DOI:
10.1038/s41467-022-28384-8
Algorithm Could Shorten Quality Testing - Research In Many Industries By Months
A machine-learning algorithm developed at Sandia National Laboratories could provide auto manufacturing, aerospace and other industries a faster and more cost-efficient way to test bulk materials.
The technique was published recently in the scientific journal Materials Science and Engineering: A.
Production stoppages are costly. So, manufacturers screen materials like sheet metal for formability before using them to make sure the material will not crack when it is stamped, stretched and strained as it's formed into different parts. Companies often use commercial simulation software calibrated to the results of various mechanical tests, said Sandia scientist David Montes de Oca Zapiain, the lead author on the paper. However, these tests can take months to complete.
And while certain high-fidelity computer simulations can assess formability in only a few weeks, companies need access to a supercomputer and specialized expertise to run them, Montes de Oca Zapiain said.
Sandia has shown machine learning can dramatically cut time and resources to calibrate commercial software because the algorithm does not need information from mechanical tests, said Montes de Oca Zapiain. Nor does the method need a supercomputer. Additionally, it opens a new path to perform faster research and development.
"You could efficiently use this algorithm to potentially find lighter materials with minimal resources without sacrificing safety or accuracy," Montes de Oca Zapiain said.
Algorithm replaces mechanical tests
The machine-learning algorithm named MAD3, pronounced "mad cubed" and short for Material Data Driven Design, works because metal alloys are made of microscopic, so-called "crystallographic" grains. Collectively, these grains form a texture that makes the metal stronger in some directions than others, a phenomenon that researchers call mechanical anisotropy.
"We've trained the model to understand the relationship between crystallographic texture and anisotropic mechanical response," Montes de Oca Zapiain said. "You need an electron microscope to get the texture of a metal, but then you can drop that information into the algorithm, and it predicts the data you need for the simulation software without performing any mechanical tests."
Teaming with Ohio State University, Sandia trained the algorithm on the results of 54,000 simulated materials tests using a technique called a feed-forward neural network. The Sandia team then presented the algorithm with 20,000 new microstructures to test its accuracy, comparing the algorithm's calculations with data gathered from experiments and supercomputer-based simulations.
"The developed algorithm is about 1,000 times faster compared to high-fidelity simulations. We are actively working on improving the model by incorporating advanced features to capture the evolution of the anisotropy since that is necessary to accurately predict the fracture limits of the material," said Sandia scientist Hojun Lim, who also contributed to the research.
As a national security laboratory, Sandia is conducting further research to explore whether the algorithm can shorten quality assurance processes for the U.S. nuclear stockpile, where materials must meet rigorous standards before being accepted for production use. The National Nuclear Security Administration funded the machine-learning research through the Advanced Simulation and Computing program.
To enable other institutions to take advantage of the technology, Sandia formed a cross-disciplinary team to develop the user-friendly, graphics-based Material Data Driven Design software. It was developed with input from more than 75 interviews with potential users through the Department of Energy's Energy I-Corps program.
David Montes de Oca Zapiain, Hojun Lim, Taejoon Park, Farhang Pourboghrat.
Predicting plastic anisotropy using crystal plasticity and Bayesian neural network surrogate models.
Materials Science and Engineering: A, 2022; 833: 142472 DOI:
10.1016/j.msea.2021.142472
Study Finds COVID-19 Vaccination Boosts Mental Health Along With Immunity
Getting vaccinated for COVID-19 measurably improved the psychological well-being of participants in the Understanding Coronavirus in America study, a large longitudinal look at the impact of the pandemic on individuals in the United States. Vaccination was associated with declines in distress and perceived risks of infection, hospitalization, and death. The study, appearing in the American Journal of Preventive Medicine, published by Elsevier, validates the intuitive but previously unanswered questions of whether becoming vaccinated reduces perceived risks associated with COVID-19, and whether the reduction of these fears leads to improvements in mental health and quality of life.
"Our study documents important psychological benefits of vaccination beyond reducing the risk of severe illness and death associated with COVID-19," said lead investigator Jonathan Koltai, PhD, Department of Sociology, University of New Hampshire, Durham, NH, USA.
Psychologic distress and anxiety increased sharply across the population following the onset of the COVID-19 pandemic. Several factors contributed, such as widespread job and income loss, food insecurity, social isolation, caregiving burdens, substance abuse, and racialized discrimination. Depressive symptoms persisted and increased into 2021 for those experiencing an accumulation of stress exposures. Not surprisingly, many individuals are also experiencing anticipatory fears that contribute to rising mental health problems.
Data from a nationally representative study of 8,090 adults who were interviewed regularly between March 2020 and June 2021 revealed declines in COVID-related risk perceptions and psychological distress following vaccination. Specifically, adults who received at least one dose of the COVID-19 vaccine between December 2020 and June 2021 reported a 7% relative reduction in mental distress, as measured using the Patient Health Questionnaire 4 (PHQ-4) distress scores, from average levels in the survey period immediately prior to vaccination.
Reductions in distress were partially explained by declining risk perceptions following vaccination. Becoming vaccinated was associated with a 7.77 percentage point decline in perceived risk of infection, a 6.91 percentage point decline in perceived risk of hospitalization, and a 4.68 percentage point decline in perceived risk of death. Adjusting for risk perceptions decreased the vaccination?distress association by 25%.
These effects persisted and became stronger up to at least eight weeks following vaccination. It is noteworthy that while responses from vaccinated and never-vaccinated participants followed similar trends pre-vaccination, they significantly diverged post-vaccination. Becoming vaccinated made people feel safer in addition to being safer.
The impact of vaccination on mental health varied by race/ethnicity. The largest reductions in distress were observed among American Indians (AI) and Alaska Native (AN) individuals, who have suffered disproportionately from COVID-19. The breakout among racial/ethnic groups was proportional to the overall US population during the study period, with the highest rates of vaccination observed among Asian and Pacific Islanders, and the lowest rates of vaccination observed among Black participants.
With the rapid rise of the Omicron variant in late 2021 and early 2022, urgent measures are needed to increase vaccination rates and achieve vaccine equity, both locally and globally. These efforts need to be coupled with effective communication about the benefits, both physical and mental, associated with vaccination.
Dr. Koltai stressed, "To ensure these benefits are widely shared, efforts to increase vaccination and booster rates in early 2022 need to prioritise equitable distribution and access to vaccines."
Jonathan Koltai, Julia Raifman, Jacob Bor, Martin McKee, David Stuckler.
COVID-19 Vaccination and Mental Health: A Difference-In-difference Analysis of the Understanding America Study
. American Journal of Preventive Medicine, 2021; DOI:
10.1016/j.amepre.2021.11.006
How Mars Lost Its Oceans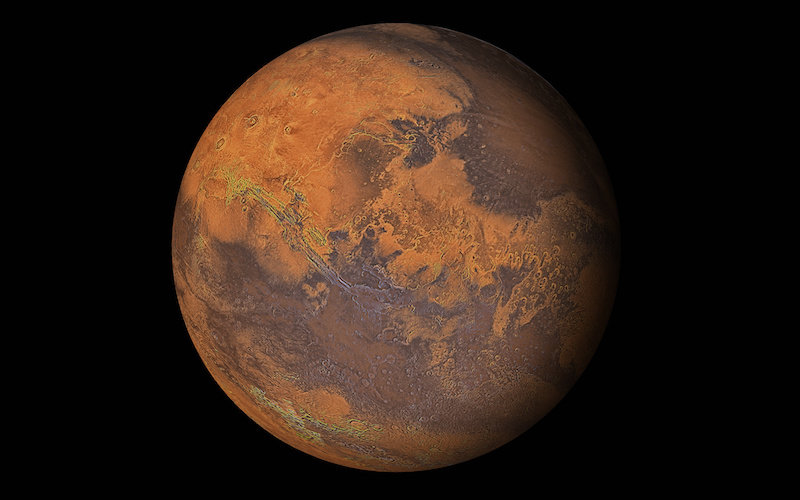 It has long been known that Mars once had oceans due in part to a protective magnetic field similar to Earth's. However, the magnetic field disappeared, and new research may finally be able to explain why. Researchers recreated conditions expected in the core of Mars billions of years ago and found that the behaviour of the molten metal thought to be present likely gave rise to a brief magnetic field that was destined to fade away.
Whether it's due to science fiction or the fact that you can see it with your own eyes from Earth, Mars has captured the imagination of people for centuries. It's one of the closest planets to us and has been studied with all manner of scientific instruments aboard the various unmanned space probes that have explored it and continue to do so. Yet, despite this, there are some big unanswered questions about Mars -- the answers to which could even shed light on our own distant past and future, given that Earth, Mars and all our neighbouring planets were born of the same cosmic stuff.
Some big questions about Mars have already been answered. For example, we know that many visible features of Mars are proof it used to have oceans and a protective magnetic field. But one question in particular had been on the mind of Professor Kei Hirose from the University of Tokyo's Department of Earth and Planetary Science: There must have been a magnetic field around Mars, so why was it there at all, and why was it there so briefly? Compelled to answer this question, a team led by Ph.D. student Shunpei Yokoo in the Hirose lab explored a novel way to test something so distant from us in both time and space.
"Earth's magnetic field is driven by inconceivably huge convection currents of molten metals in its core. Magnetic fields on other planets are thought to work the same way," said Hirose. "Though the internal composition of Mars is not yet known, evidence from meteorites suggests it is molten iron enriched with sulphur. Furthermore, seismic readings from NASA's InSight probe on the surface tell us Mars' core is larger and less dense than previously thought. These things imply the presence of additional lighter elements such as hydrogen. With this detail, we prepare iron alloys that we expect constitute the core and subject them to experiments."
The experiment involved diamonds, lasers, and an unexpected surprise. Yokoo made a sample of material containing iron, sulphur and hydrogen, Fe-S-H, which is what he and his team expect the core of Mars was once made from. They placed this sample between two diamonds and compressed it while heating it with an infrared laser. This was to simulate the estimated temperature and pressure at the core. Sample observations with X-ray and electron beams allowed the team to image what was going on during melting under pressure, and even map how the composition of the sample changed during that time.
"We were very surprised to see a particular behavior that could explain a lot. The initially homogeneous Fe-S-H separated out into two distinct liquids with a level of complexity that has not been seen before under these kinds of pressures," said Hirose. "One of the iron liquids was rich in sulphur, the other rich in hydrogen, and this is key to explaining the birth and eventually death of the magnetic field around Mars."
The liquid iron rich in hydrogen and poor in sulphur, being less dense, would have risen above the denser sulphur-rich, hydrogen-poor liquid iron, causing convection currents. These currents, similar to those on Earth, would have driven a magnetic field capable of maintaining hydrogen in an atmosphere around Mars, which in turn would have allowed water to exist as a liquid. However, it was not to last. Unlike the Earth's internal convection currents which are extremely long lasting, once the two liquids had fully separated, there would have been no more currents to drive a magnetic field. And when that happened, hydrogen in the atmosphere was blown out to space by solar wind, leading to the breakdown of water vapor and eventually the evaporation of the Martian oceans. And this would all have taken place about 4 billion years ago.
"With our results in mind, further seismic study of Mars will hopefully verify the core is indeed in distinct layers as we predict," said Hirose. "If that is the case, it would help us complete the story of how the rocky planets, including Earth, formed, and explain their composition. And you might be thinking that the Earth could one day lose its magnetic field as well, but don't worry, that won't happen for at least a billion years."
This work was supported by the Japan Society for the Promotion of Science (JSPS) KAKENHI (Grant No. 16H06285 and 21H04506).
Shunpei Yokoo, Kei Hirose, Shoh Tagawa, Guillaume Morard, Yasuo Ohishi.
Stratification in planetary cores by liquid immiscibility in Fe-S-H.
Nature Communications, 2022; 13 (1) DOI:
10.1038/s41467-022-28274-z
Image: Planet Mars illustration (stock image; elements furnished by NASA). Credit: © Stockbym
Aboriginal Australians In Cities Have Dementia Rates As High As Those In Rural Areas
Studies have shown that Aboriginal Australians living in remote areas of the country are disproportionately affected by dementia, with rates approximately double those of non-Indigenous people. A new study shows that Aboriginal Australians living in urban areas also have similar high rates of dementia. The study is published in the February 9, 2022, online issue of Neurology®, the medical journal of the American Academy of Neurology. The study looked at Aboriginal Australians and Torres Strait Islander peoples.
"Given that the majority of Aboriginal and Torres Strait Islander peoples now live in urban areas, these results are critically important," said study author Louise M. Lavrencic, PhD, of Neuroscience Research Australia in Sydney. "Aboriginal Australians have among the highest rates of dementia in the world, so we looked at some of the potential risk factors that may be facing this population."
The study involved 155 Aboriginal Australians and Torres Strait Islander people with an average age of 66 who were followed for an average of six years. During that time, 16 people developed dementia and another 20 people developed mild cognitive impairment, which includes problems with thinking skills and memory that can be a precursor to dementia.
Once researchers adjusted for age, the rate of dementia was 36 cases per 1,000 person-years. Person-years take into account the number of people in a study as well as the amount of time spent in the study.
Researchers looked at which factors were associated with an increased risk of dementia. Men, people who worked in jobs that require no special training and people who took five or more medications were more likely to develop dementia.
The researchers also found a higher rate of the APOE gene variant associated with Alzheimer's disease, APOE ?4, among participants. The rate among participants was 24% compared to average global estimates of 14% among white populations.
"While the study was not designed to examine these factors, the ongoing effects of colonization, systemic racism, and the resulting social and health disparities across Aboriginal Australian communities likely contribute to these higher rates of dementia," Lavrencic said. "Larger studies are needed to look at these effects and identify culturally appropriate and effective dementia risk reduction strategies."
Limitations of the study include the small number of participants and that a number of participants initially assessed did not complete the full study.
The study was supported by the Australian Dementia Centre for Research Collaboration.
Louise M Lavrencic, Kim Delbaere, Gerald A Broe, Gail Daylight, Brian Draper, Robert G Cumming, Gail Garvey, Wendy Allan, Thi Yen Hill, Danielle Lasschuit, Peter R Schofield, Kylie Radford.
Dementia Incidence, APOE Genotype, and Risk Factors for Cognitive Decline in Aboriginal Australians: A Longitudinal Cohort Study.
Neurology, 2022; 10.1212/WNL.0000000000013295 DOI:
10.1212/WNL.0000000000013295
Study Highlights Worldwide Disparities In Treatment Rates For Major Depressive Disorder
A combined analysis of results from 149 earlier studies finds that treatment rates for major depressive disorder remain low worldwide, particularly for people living in low and lower-middle income countries. Alize Ferrari of the University of Queensland, Australia, Modhurima Moitra of the University of Washington, U.S., and colleagues present these findings in the open-access journal PLOS Medicine.
In recent years, national and global initiatives have made increasing efforts to address the tremendous burden posed by major depressive disorder. However, treatment rates remain low. Analyses that combine results from studies on depression treatment from different regions can help identify opportunities for improvement. However, many such analyses do not adequately account for variations in study methods that make results from different studies difficult to compare.
To provide further clarity, Ferrari and colleagues conducted an updated analysis of 149 studies on treatment for major depressive disorder conducted in 84 countries between 2000 and 2021. Applying a statistical method known as Bayesian meta-regression analysis, they combined the studies to examine treatment rates around the world.
The findings of this meta-analysis suggest that treatment rates remain low worldwide, and it highlights disparities in treatment between countries with different resource levels. In particular, use of mental health services by people with major depressive disorder is estimated to be 33 percent in high-income countries and just eight percent in low and lower-middle income countries.
Rates of treatment considered to be minimally sufficient for treating major depressive disorder are lower, estimated at 23 percent for high-income countries and 3 percent in low and lower-middle income countries.
The authors note a lack of high-quality data on depression treatment for low and lower-middle income countries, mostly in Sub-Saharan Africa and South Asia; further research could attempt to address that gap and thereby improve the accuracy of the treatment rates reported in this study. Future research could also examine how to best improve treatment access in different regions.
Overall, the researchers say, their findings could help inform efforts by governments and policymakers to more effectively address depression treatment worldwide.
Ferrari adds, "Treatment coverage for major depressive disorder continues to be low globally, with many individuals failing to receive a level of care consistent with practice guideline recommendations. This highlights the need to reconsider the availability of appropriate care and facilitators of treatment as we respond to the large burden imposed by this disorder."
Modhurima Moitra, Damian Santomauro, Pamela Y. Collins, Theo Vos, Harvey Whiteford, Shekhar Saxena, Alize J. Ferrari.
The global gap in treatment coverage for major depressive disorder in 84 countries from 2000–2019: A systematic review and Bayesian meta-regression analysis.
PLOS Medicine, 2022; 19 (2): e1003901 DOI:
10.1371/journal.pmed.1003901
Disclaimer: These articles are not intended to provide medical advice, diagnosis or treatment. Views expressed here do not necessarily reflect those of Pittwater Online News or its staff.