inbox and

environment

news: Issue 526
February 13 - 19, 2022: Issue 526
Aged Care Industry Needs A Massive Shake-Up
February 10, 2022: by Ian Yates, CEO of COTA Australia
The tragic premature loss of life in many of Australia's nursing homes continues to grow. The daily death toll, particularly in NSW, is shocking, and saddening. The grief of family and friends is turning to anger when some commentators infer these deaths matter less because residents were already palliative, or on the other hand try to exploit the tragedy for political point scoring.
Scapegoats I often hear are the shortage of Rapid Antigen Tests (RATs), the delivery of vaccine boosters, and sometimes blame-shifting onto families and other visitors. RATs were approved very late in Australia, and there is a global shortage. Most of the vaccine booster program was delivered in record time over December and January. Those things were easily predictable when all the States and Territories (except WA) "opened up".
The fast spread of the Omicron variant took everyone by surprise, but leaders knew the risk of a new variant when they decided to open up. It is an example of ageism in our society, and the lack of priority for people in aged care, that nobody made sure we had enough RATs for residents, staff, and visitors before making the decision; or reconsidered how much we opened up and stepped back somewhat after Omicron hit. After two years of Australians giving up so much, just a few weeks more could have seen the extra booster shots delivered and the RATs obtained, to make a big difference. We could never prevent all COVID deaths in aged care after opening up, but we didn't need to have it be this tragic.
At the same time, we know that some providers have managed outbreaks well and kept them to a few cases, while others have not coped and had to be managed to protect remaining residents. Many of the differences are due to the same reasons as we saw in 2020.
Many nursing home operators have also been ignoring the Residential Aged Care Visitor Code, and so have State Heath Units who recommended locking residents in their rooms for weeks. Essential visitors, those who help with regular care for their loved ones, have been locked out in parts of the country, making a bad situation much worse. These lockouts have caused suffering, significant declines in nutrition, mental health, and general health, leaving residents even more vulnerable to COVID-19. Thankfully a number of good operators found ways around these restrictions and have respected resident's human rights and mental health.
People are dying of COVID in nursing homes, who neither wanted, nor needed to move there. They moved there, or were moved there by families, because they could not get the help they needed at home. Past governments prioritised funding nursing homes, when care at home is most importantly what older people want, it's proved safer, and it's also cheaper because government is not paying some residents accommodation costs.
Most nursing home executives and staff are diligent, hardworking, and compassionate. But facilities are often unsuitable, have too few staff, and those staff are not skilled enough, not trained enough, and not paid enough. When Omicron struck, and staff had to isolate, there was nobody left to help. Especially after two years of closed borders which blocked off a key source of aged care staffing – immigrants, working visa holders, and students working part time.
After decades of trying to do things on the cheap and squabbling between levels of government we need a massive shake-up of this industry. Many operators need to leave the system: their financial governance, clinical governance, staffing practices and facilities are not up to the job, as the Royal Commission showed, and never will be. Government money should be allocated to the older person receiving care (or their guardians), rather than the provider. Give people choice and control of their care and they'll choose not to live in sub-standard nursing homes. The Aged Care Royal Commission supported this change but it's too late for those who've died, and for those whom Omicron will kill in coming weeks.
There are providers who have done residential care well, but often on their terms rather than because they have designed services with residents. Some have delivered innovations such as cottage style accommodation, which has performed much better with COVID than more traditional facilities.
Thankfully the Government has accepted the Royal Commission recommendations for a huge increase in funding for care at home, a new Aged Care Act, and major reforms of aged care that will lift standards. We will continue to pressure them to keep up the timetable for implementation. They should also do more to support good providers rebuild their workforce and commit to increase wages by fully paying the increase being adjudicated by the Fair Work Commission. With an election coming soon, Australians should be asking all parties if they will do the same.
Chief Executive of COTA Australia
Eligible Aged Care Residents Receive Boosters
Senior Australians in residential aged care are leading the national uptake of boosters, with 80.56 per cent of those eligible for their third vaccine shot now having received it the Federal Government has said in a released statement this week.
In-reach booster clinics have reached all 2541 facilities across Australia, with the program completed ahead of the original schedule as the Australian Federal Government responded to the updated advice on the timing of boosters by ATAGI.
The booster vaccination rate for aged care residents is well ahead of the national community figure of 55.43 per cent.
Minister for Health and Aged Care, Greg Hunt, said it is an excellent response from residents and encouraged those who may not have been eligible or originally declined a booster, to roll up their sleeves.
"We want to continue to provide increased protection for senior Australians and are returning to residential aged care facilities to provide another opportunity for both residents and workers to get their booster dose," Minister Hunt said.
"While all facilities have now had a booster clinic, 19 per cent of eligible residents have not yet received their booster dose, and 10 per cent of all residents are yet to complete their first and second doses. This is a concern."
"We are committed to supporting our senior Australians and those who care for them in aged care facilities to get protected through vaccination."
Residential aged care facilities are responsible for ensuring the safety and protection of residents through access and support to COVID-19 vaccination.
This includes proactively arranging for residents to access a booster dose of a COVID-19 vaccine as quickly and safely as possible if they have not yet received a booster.
Minister for Senior Australians and Aged Care Services, Richard Colbeck said is critical for residents and workers at each residential aged care service to be strongly encouraged and supported to receive their COVID-19 booster dose.
"All residential aged care providers not actively arranging booster doses for remaining eligible residents must do so as soon as possible," Minister Colbeck said.
The options available for booster doses, and first or second doses as required, include primary care providers, including visiting GPs and pharmacists, self-vaccination clinics or Commonwealth return clinics.
To support on-site self-vaccination clinics for residents and workers, the Commonwealth today opened a Request for Tender
for residential aged care providers, recognising the capability and capacity of many aged care providers to conduct safe and efficient vaccination programs.
Self-vaccination clinics also enable residential aged care providers to offer flexibility to residents and workers, without having to schedule clinics with an external vaccine provider.
Facility management can register now for a Commonwealth return booster clinic where at least 10 per cent of residents at the facility require a COVID-19 vaccine dose (first, second or third/booster) and that this equates to 10 or more residents.
Facilities which do not meet this threshold are encouraged to engage with primary care providers in the first instance to deliver required boosters. Where this is not possible, the Commonwealth will offer an in-reach booster clinic.
All returning clinics will offer booster doses to all eligible residents and workers.
Those facilities requiring a first, second, or third dose for people who are severely immunocompromised, can also receive these doses at the return booster clinics.
Dedicated worker vaccination hubs are also coming online, with those states and territories that have now mandated booster vaccinations for residential aged care being a priority.
Workers can also access a priority booster appointment through existing state and territory vaccination clinics, GPs and community pharmacists.
Aged Care Quality And Safety Commissioner Reappointed
The Commissioner for Aged Care Quality and Safety, Ms Janet Anderson PSM, has been reappointed for a further three years.
Minister for Senior Australians and Aged Care Services, Richard Colbeck, said Ms Anderson had shown extraordinary leadership during a challenging time.
"I congratulate and thank Ms Anderson for her leadership of the Commission over a period of major change that included new quality standards, additional functions and powers, sustained public scrutiny from the Royal Commission into Aged Care Quality and Safety, and a challenging operating environment caused by the COVID-19 pandemic," Minister Colbeck said.
"I look forward to her continued leadership of the Commission's contribution to the Government's landmark $17.7 billion aged care reform program now under way. Ms Anderson will play a critical role in this program.
"Her experience and understanding of the aged care sector will support the Government as it moves to strengthen the Commission's role to protect and enhance the safety, health and wellbeing, and quality of life of Australians in aged care."
Ms Anderson was the Aged Care Quality and Safety Commission's founding Commissioner – her reappointment provides a continuity of experience, knowledge and expertise for the Commission.
"This will be particularly important while the significant aged care reforms are being undertaken and the Commission adapts to those changes," Minister Colbeck said.
Ms Anderson has extensive management experience, particularly in the health sector, including leadership roles at state, territory and Commonwealth levels.
She was Deputy CEO in the Northern Territory Department of Health (2016‑2017), First Assistant Secretary of the Health Services division in the Commonwealth Department of Health (2012-2015), and Director of Inter-Government and Funding Strategies in the New South Wales Department of Health (2006-2011).
In 2009, she was awarded the Public Service Medal for outstanding work in health policy development and reform.
Meritorious Service Award – Peter Robson
February 9, 2022; by Manly Warringah Football Association
Manly Warringah Football Association would like to congratulate Peter Robson on receiving the MWFA's Meritorious Service Award for his years of dedication, commitment, and passion he has given to our footballing community and our game.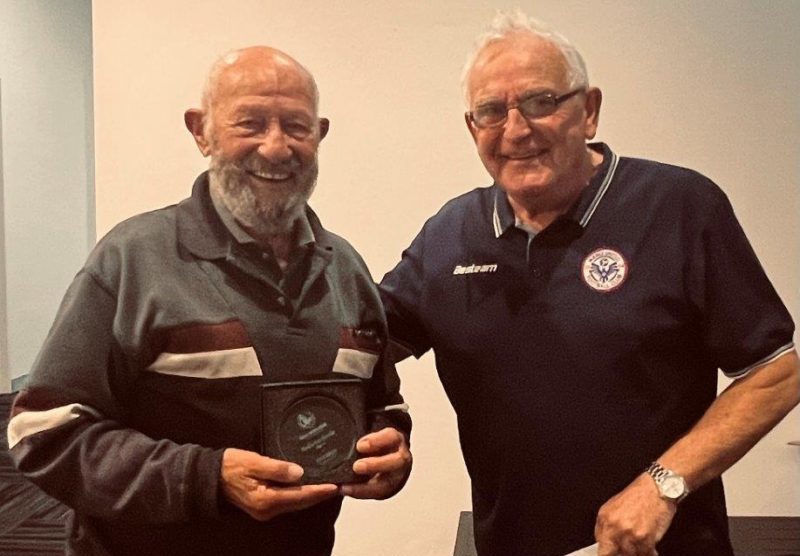 On 19 July 2021, Peter reached the milestone age of 90 as well as 43 years as an active referee. At 90 years of age, Peter has been confirmed as the oldest active referee in NSW and may also be the oldest active referee in Australia.
Despite his age, Peter has continued to referee junior games on a regular basis throughout the 2021 season and even refereed a full 90-minute lower division Men's AL match when the team referee did not show up.
In 2006, when Peter was 75 years of age, he was awarded Senior Referee of the Year. It is remarkable to consider that he has gone on to referee for another 15 years. Incredible!
In addition to his lengthy career as a referee, Peter has served on the Committee of Manly Warringah Football Referees Association (MWFRA).
His first position on the Committee was Secretary in 1990. He subsequently served as Treasurer from 1991-92, again as Secretary from 1993-97 and ultimately President from 1997-99. He also briefly served as Gear Steward in 2002.
It was during this period of service that Peter was awarded Life Membership of MWFRA (in 1995) to recognise his contribution to the Association.
Throughout his lengthy career, Peter has also been heavily involved in the development of referees.
As a course presenter/instructor, he was responsible for countless new referees completing the Level 4 Course. More recently, he has also assisted with the mentoring of junior referees.
Peter is incredibly proud to have been able to continue to referee for so long. Indeed, when he accepted his trophy for 40 years' service as a referee, Peter said he would love to see people referee for as long as they can, as he has.
IOC Honours Tracey Holmes For Her Journalism And Leadership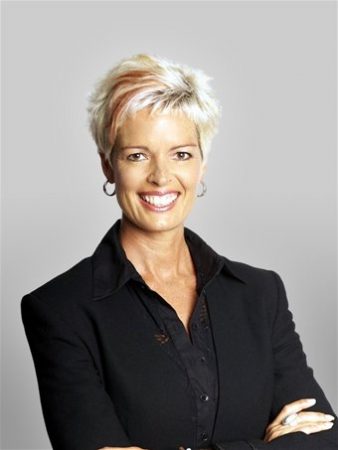 The International Olympic Committee has awarded ABC sports journalist Tracey Holmes the 2021 Women and Sports Award for Oceania.
Holmes is the first journalist to win the prestigious award, which the IOC said recognises her contribution to reporting on women's sport and mentorship for the next generation of women sports journalists.
"In 1989 I started a weekly segment on the ABC called 'Women in Sport', now the ABC has a 50:50 project for its coverage and the sports department is the standout performer," Holmes said.
"This award is a tribute to all those women athletes and women sports administrators who persevered without money, coverage or recognition to create a world today where women in many countries can do and can be whatever they so choose.
"It is also a tribute to my mother and father, from whom I learned we are all equal, and it is a tribute to all those – many of them men – who freely offered their mentorship and guidance throughout my career."
A trailblazer for 30 years, Holmes was the first woman to be appointed as a sports broadcast trainee at the ABC and went on to become the first female reporter in its national sports department and the first host, male or female, of a national sports program, ABC Grandstand. The Women in Sport program was influential in increasing coverage of women's sport in Australia.
As well as her broadcast and digital reporting Holmes hosts award-winning weekly sports show and podcast
The Ticket
. She is currently in Beijing reporting for the ABC on the Winter Olympics.
Kevan Gosper, honorary IOC member from Australia, said Holmes's commitment to gender equality and the promotion of women in sports administration was integral to her professional work.
"This is also an important acknowledgement by the IOC and the Women in Sport Commission recognising and rewarding the essential role the media play in how women in sport are portrayed and ensuring the equal coverage of women's sport and sportswomen by the media," he said.
NSW Spectacles Program
The NSW Spectacles Program provides glasses and visual aids to eligible recipients who might be at risk of a preventable decline in their eye health.
If you're eligible, you can receive free of charge in any 2-year period:
one pair of single vision glasses, or
one pair of bifocal glasses.
Contact lenses, tinted lenses or low vision aids may be provided in certain circumstances.
You are eligible if you:
receive a full Centrelink pension/benefit
have no other income other than the Centrelink payments
have financial assets less than $500 (if single) or $1000 (if married/partnered or parent/guardian)
are a low-wage earner who earns less than:
the JobSeeker Payment if you're under 65, or

the aged pension if you're over 65.
People living in regional/remote areas and Aboriginal and Torres Strait Islander peoples may also qualify for the subsidy. At your appointment, your provider will use the program's online portal to check your eligibility using the information you've supplied.
Visit Vision Australia for more details on the program, your eligibility and how to apply, at:
Pensioner Water Rebate
If you receive a pension, you may qualify for a rebate on your water bill.
To be eligible, you'll need a:
Pensioner Concession Card

from Centrelink or Department of Veterans' Affairs, or
gold Health Card (also known as a gold card) that shows:

war widow

war widower

extreme disablement adjustment (EDA)
totally and temporarily incapacitated (TTI)
totally and permanently incapacitated (TPI).
You'll also need to be the owner and occupier of one of the following:
single dwelling
dual occupancy
strata or company title unit
unit in a retirement village with a life term lease.
If you own the property with someone who isn't a pensioner, you may still get a rebate. This depends on your relationship with the other owner(s) and your eligibility.
Rebates are applied to each bill.
You can claim your pensioner rebate by selecting your water supplier from the following list:
Concession Car Parking At NSW Health Public Hospitals
Patients and carers may be eligible for concession rates on parking at NSW Health public hospitals.
To be eligible you need to be:
requiring treatment over an extended period
attending hospital more than twice a week (including carers of long term patients who visit frequently).
ongoing cancer treatment
treatment more than twice weekly
daily dressing changes
cardiac rehabilitation or health promotion classes
Concessions are also available for holders of a:
Transport for NSW Mobility Parking Scheme permit
Pensioner Concession Card
Department of Veterans' Affairs Gold Card
Health Care Card.
Hospitals provide communication to patients, carers and visitors about the availability of concessional car parking rates, this includes:
clearly displaying and publicising concessional rates
streamlining the concession application process with designated points of access
validating concessional parking for the duration of a course of treatment.
For detailed information on eligibility and concession fees, visit NSW Health webpage:
Showcase Season Puts HSC Creativity In The Spotlight: ArtExpress 2022
Work by Angus Baldwin, Northern Beaches Secondary College, Freshwater Senior Campus, Emily McGhee, Northern Beaches Secondary College, Mackellar Girls Campus, are part of ARTEXPRESS 2022 at the Art Gallery of NSW.
Each year, the HSC Showcases display a selection of top major works from students across visual arts, performing arts and technologies.
Minister for Education and Early Learning Sarah Mitchell said showcases offered a unique opportunity for members of the public to enjoy the works of recent HSC graduates and provided a platform for young people to launch future careers in the field.
"Every year I look forward to these showcases. They are highly anticipated events that consistently celebrate the calibre of work, year after year. Seeing what students have produced in a challenging year really shows me that the future is bright for these young people, and our workforce and communities will be better for them," Ms Mitchell said.
"I am always immensely proud of our Showcase candidates, but to see the interesting, innovative, and thought-provoking works they have created in the midst of a global pandemic and under strange and difficult circumstances is truly inspiring."
This year's exhibitions reflect on what is important to young people as members of their community and personally, including the impacts of COVID, their strength and vulnerability, their heritage and the environment around them.
Minister for Aboriginal Affairs, the Arts and Regional Youth, Ben Franklin encouraged schools, teachers and members of the community to get along and take a look at this year's showcases and to celebrate these incredible students.
"I know for many students, particularly those producing major works across the Creative Arts and Technologies, COVID meant there were some changes to their preparations and assessment," Mr Franklin said.
"I am delighted to see that despite these challenges, our resilient students could still show us what they could do – and be celebrated now in one of the HSC Showcases in Sydney and regional NSW."
This year CALLBACK, ENCORE, OnSTAGE and SHAPE 2021 Seminars will be available for schools to watch online, from wherever they are in NSW.
ARTEXPRESS is now on at the Art Gallery of NSW, and at limited venues across the state throughout the year.
Dates for InTech, Texstyle and Young Writers Showcase will be released on the NESA website later in the year.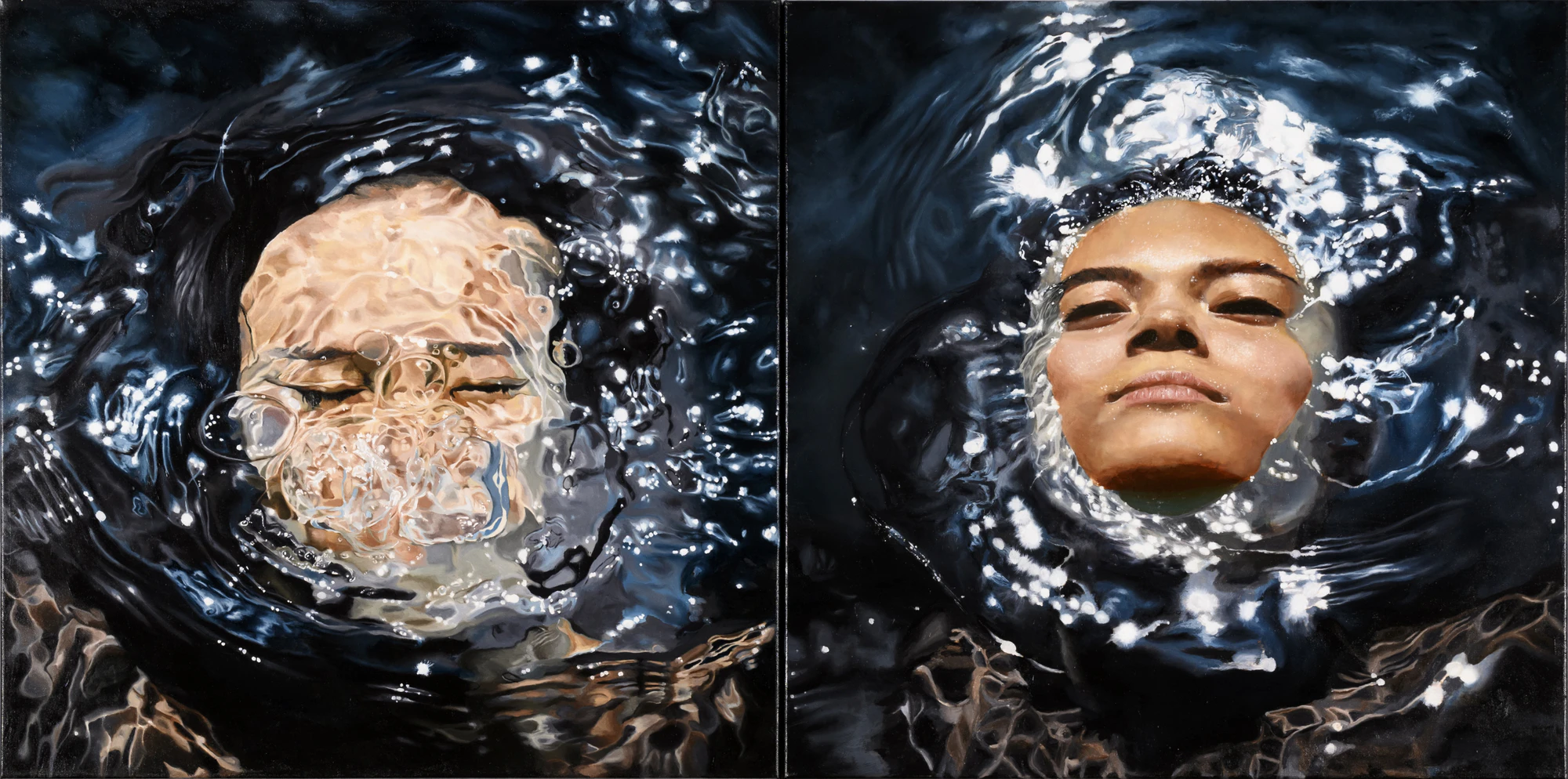 Work of art: Emergence by Annabella Luu, from Sefton High School, is now hanging at the NSW Art Gallery. as part of ARTEXPRESS 2022.
Express Yourself 2022
Friday, 25 March 2022 - 10:00am To Sunday, 1 May 2022 - 5:00pm
A significant annual curated exhibition of artworks by HSC Visual Arts students from the 20 high schools across our area. Represented will be diverse bodies of work including multi-media, digital, sculpture and drawing.
In conjunction with Express Yourself, three awards are granted to students featured in the exhibition: Manly Art Gallery & Museum Society Youth Art Award and the Theo Batten Bequest Youth Art Award, awarded to a student continuing tertiary study in the arts, and KALOF People's Choice Award. Presented in partnership with Northern Beaches high schools and Northern Beaches Council Youth Services.
Participating schools:
Barrenjoey High School
Covenant Christian School
Davidson High School
Forest High School
Killarney Heights High School
Mater Maria College
Narrabeen Sports High School
NBSC - Balgowlah Boys Campus
NBSC - Cromer Campus
NBSC - Freshwater Senior Campus
NBSC - Mackellar Girls Campus
NBSC - Manly Selective Campus
Northern Beaches Christian School
Oxford Falls Grammar School
Pittwater High School
St Augustine's College
St Luke's Grammar School
St Paul's Catholic College
Stella Maris Catholic College
The Pittwater House Schools
Lifeline's Crisis Text Service Goes 24/7
Lifeline has today launched a 24/7 crisis text service to expand its support for Australians struggling with the challenges of the COVID-19 pandemic. The expanded service is due to a $1.5 million grant from the Federal Government.
Australians are reaching out to Lifeline's crisis support and suicide prevention services in record numbers, hitting more than 3700 calls in one day last month.
The Lifeline Crisis Support
Text Service is now available 24 hours a day, 7 days a week via confidential text message to 0477 13 11 14
. Following a few questions via text, Australians are connected to a trained Lifeline crisis supporter.
Minister for Health and Aged Care, Greg Hunt, said Lifeline's 24/7 text service is an important expansion of the vital service the charity provides in crisis support.
"The significant surge in demand for Lifeline's services during COVID means more people are reaching out for help, and services like Lifeline are there to help," Minister Hunt said.
"The expansion of the text service is backed by data showing that it is the preferred channel for high risk members of the community including young people, those experiencing family and domestic violence, and Aboriginal and Torres Strait Islander people."
"The introduction of the 24/7 service follows a successful 2-year pilot of a limited text service, made possible with $2.5 million from the Government."
Lifeline received a record 1,070,860 calls from Australians in crisis in 2021, but managed to increase its average call answer rate to 90.4%. In the same time period, the service also responded to 51,265 text conversations.
The Assistant Minister to the Prime Minister for Mental Health and Suicide Prevention, David Coleman, said the Government's long partnership with Lifeline was part of its resolute commitment.
"Lifeline's crisis service and the passion of its volunteers mean that no Australian has to experience their darkest moment alone – they literally save lives," Mr Coleman said.
"The 24/7 lifeline crisis support text service makes Lifeline's support available to groups who might otherwise not reach out for help, particularly young people who are often more comfortable using text services.
Lifeline's 13 11 14 crisis support service is available 24/7. Australians can speak to a trained crisis supporter any time of the day or night.
Word Of The Week: Vociferous
Word of the Week returns in 2022 simply to throw some disruption in amongst the 'yeah-nah' mix.
adjective
vociferously - adverb
vociferousness - noun
implies a vehement shouting or calling out, vehement opinions. vociferous cries of protest and outrage
Vociferous, deriving from a combination of the Latin vox ("voice") with ferre ("to carry"), is one of a number of English words that describe those who compel attention by being loud and insistent. Vociferous implies a vehement shouting or calling out, but to convey the insistency of a demand or protest, clamorous might be a better choice. You could use strident to suggest harsh and discordant noise in a protest, or obstreperous to imply loud, unruly and aggressive resistance to restraint. But someone who is noisy and turbulent due to high spirits rather than dissatisfaction might more aptly be called boisterous.
Much Ado About Nothing On The Island This February
While on words, wordsmithing and the like - a Shakespeare play is on offer in Catherine Park on Scotland Island again this Summer.
Much Ado About Nothing is a comedy by William Shakespeare thought to have been written in 1598 and 1599. The play was included in the First Folio, published in 1623.
The play is set in Messina and revolves around two romantic pairings that emerge when a group of soldiers arrive in the town. The first, between Claudio and Hero, is nearly altered by the accusations of the villain, Don John. The second romance, between Claudio's friend Benedick and Hero's cousin Beatrice, takes center stage as the play goes on, with both characters' wit and banter providing much of the humour.
Through "noting" (sounding like "nothing", and meaning gossip, rumour, overhearing), Benedick and Beatrice are tricked into confessing their love for each other, and Claudio is tricked into believing that Hero is not a maiden (virgin). The title's play on words references the secrets and trickery that form the backbone of the play's comedy, intrigue, and action.
Definite Department of 'do yourself a grow your self favour in 2022' if you can get there. The Sunday Session will be preceded by a LOVE theme in the 2C's caff, with possibly a few buskers adding music to the birdsong already in place - Church Point Ferries can get you there: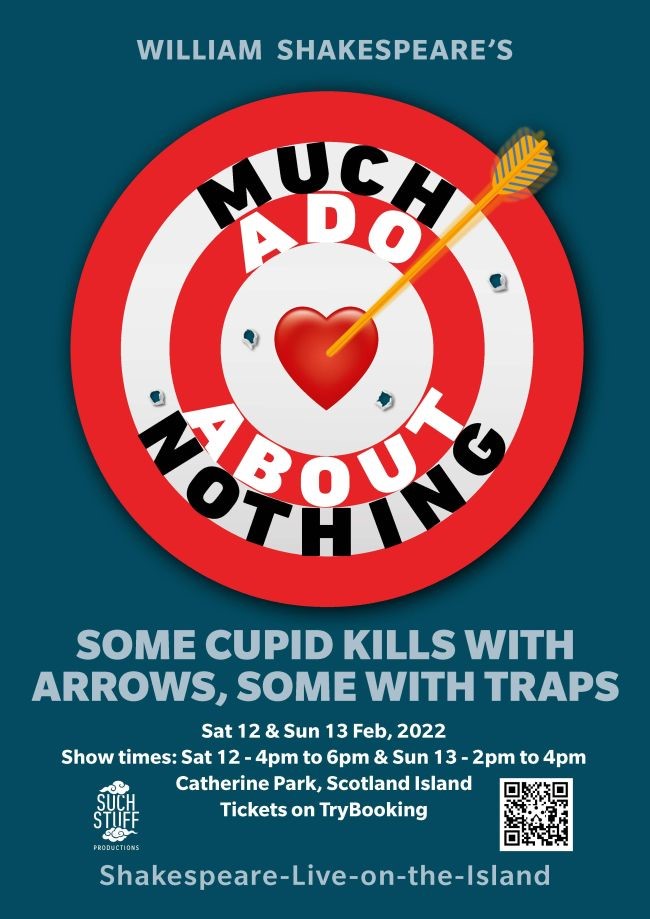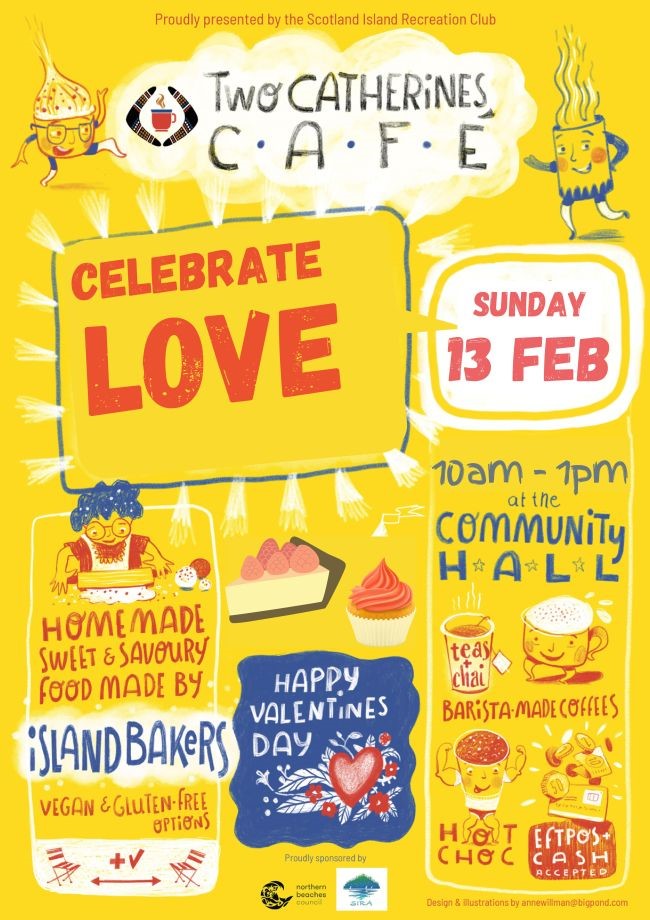 Applications Now Open For NSW Youth Advisory Council 2022
Young community leaders and passionate advocates from across NSW are being encouraged to nominate for the 2022 NSW Youth Advisory Council (YAC) with applications opening today.
Advocate for Children and Young People, Ms Zoë Robinson said that is more important than ever for young people to come forward to have their say on the policies and services that affect them.
"In the last few years young people in NSW have been at the centre of a rapidly changing environment. It is important that they are a key part of decisions that affect their lives and being on the YAC is one way of doing that," Ms Robinson said.
"All NSW young people, aged 12 to 24 years, who want to advocate on behalf of their peers are welcome to apply. We want to hear from people with diverse backgrounds and a broad range of life experiences that reflect the diversity of the 2.5 million young people in our State," Ms Robinson added.
The 12 member Council has a statutory role to advise the NSW Government on issues of importance to young people. They meet regularly throughout the year to provide advice to the Government and the Advocate and to monitor and evaluate policies and legislation which affect young people. One of the key priorities of the Youth Advisory Council is promoting a diverse range of views, including the voices of rural and regional young people.
"Throughout their 12 month tenure, YAC members will have an opportunity to engage with and give advice to government on a broad range priorities. In recent years the YAC have advised on the NSW curriculum, the Statement of Consent, COVID communications, consultation projects and much more.
"As Advocate, I cannot do the work that I do without the trusted advice of the YAC," Ms Robinson added.
YAC members are sought from all over NSW, from all backgrounds and life experiences to reflect the diversity of young people living in NSW. Young people from all walks of life are invited to apply, as the more diverse the council members are, the more insightful the results are.
Applications are open until Sunday 13 March 2022
, for more information and to complete an application visit
www.acyp.nsw.gov.au
Morning Of The Earth: 50th Anniversary Screening At Cremorne
Morning of the Earth 50th Anniversary screening with director Q&A Wed March 9 at the Hayden Orpheum Picture Palace, Cremorne. Beautifully remastered in 4K. One show only! Tickets: http://ow.ly/Rkhc30s774W
The Living Years - Mike + The Mechanics
"The Living Years" is a rock ballad written by B. A. Robertson and Mike Rutherford, and recorded by Rutherford's British rock band Mike + The Mechanics. It was released in December 1988 in the United Kingdom and in the United States as the second single from their album Living Years. The song was a chart hit around the world, topping the US Billboard Hot 100 on 25 March 1989, the band's only number-one on that chart, and reaching number one in Australia, Canada and Ireland and number 2 in the UK. It spent four weeks at number-one on the US Billboard Adult Contemporary chart. Paul Carrack sings lead vocals on the track.
The song addresses a son's regret over unresolved conflict with his now-deceased father. It won the Ivor Novello Award for Best Song Musically and Lyrically in 1989, and was nominated for four Grammy awards in 1990, including Record and Song of the Year, as well as Best Pop Performance by a Duo or Group with Vocals and Best Video. In 1996, famed composer Burt Bacharach opined that the song was one of the finest lyrics of the last ten years.
In 2004, "The Living Years" was awarded a 4-Million-Air citation by BMI.
The music video was directed by Tim Broad and premiered in January 1989. It was filmed in October 1988 in West Somerset, England, near Porlock Weir and the hamlet of Culbone. The video features Mike Rutherford with his then-eight-year-old son, Tom. It also includes an appearance by actress Maggie Jones, best known for playing Blanche Hunt in the soap opera Coronation Street.
The video also shows the group playing the song, with two sets of choirs singing the chorus with them, an all-boys church choir and an adult choir.
Researchers Confirm Newly Developed Inhaled Vaccine Delivers Broad Protection Against SARS-CoV-2 Variants Of Concern
Scientists at McMaster University who have developed an inhaled form of COVID vaccine have confirmed it can provide broad, long-lasting protection against the original strain of SARS-CoV-2 and variants of concern. The research, recently published in the journal Cell, reveals the immune mechanisms and significant benefits of vaccines being delivered directly into the respiratory tract, rather than by traditional injection.
Because inhaled vaccines target the lungs and upper airways where respiratory viruses first enter the body, they are far more effective at inducing a protective immune response, the researchers report.
The reported preclinical study, which was conducted on animal models, has provided the critical proof of concept to enable a Phase 1 clinical trial that is currently under way to evaluate inhaled aerosol vaccines in healthy adults who had already received two doses of a COVID mRNA vaccine.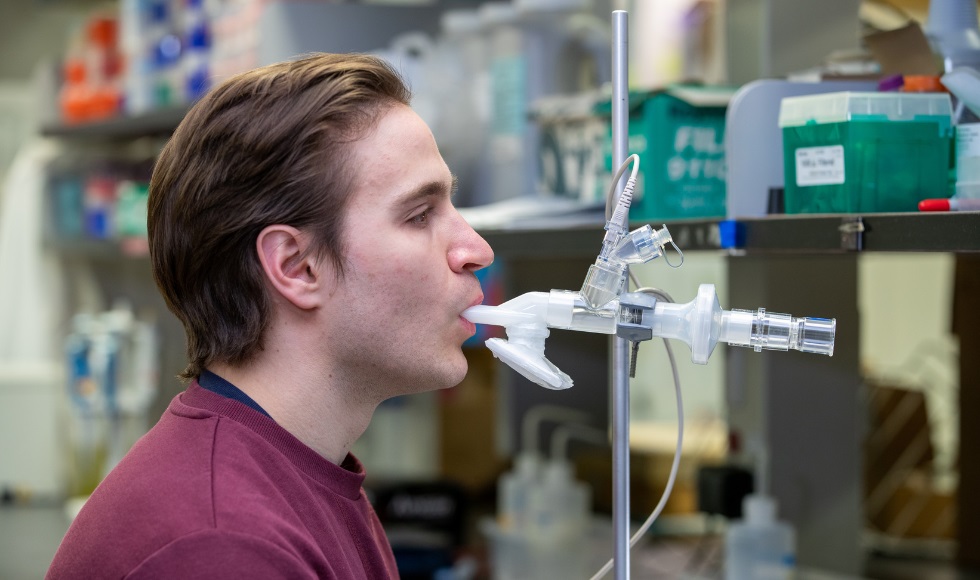 Researcher Michael D'Agostino demonstrates use of the inhaled vaccine system. Photographer: Georgia Kirkos

The tested COVID vaccine strategy was built upon a robust tuberculosis vaccine research program established by Zhou Xing, a co-lead author of the new study and a professor at the McMaster Immunology Research Centre and Department of Medicine.
"What we've discovered from many years' research is that the vaccine delivered into the lung induces all-around protective respiratory mucosal immunity, a property that the injected vaccine is lacking," Xing says.
Currently authorized COVID vaccines are all injected.
"We wanted, first and foremost, to design a vaccine that would work well against any variant," explains the study's co-lead author Matthew Miller, an associate professor at McMaster's Michael G. DeGroote Institute for Infectious Disease Research.
The McMaster COVID vaccine represents one of only a handful developed in Canada. The urgent work is a critical mission of Canada's Global Nexus for Pandemics and Biological Threats, which is based at McMaster.
Researchers compared two types of adenovirus platforms for the vaccine. The viruses serve as vectors that can deliver vaccine directly to the lungs without causing illness themselves.
"We can remain ahead of the virus with our vaccine strategy," says Miller. "Current vaccines are limited because they will need to be updated and will always be chasing the virus."
Both types of the new McMaster vaccine are effective against highly transmissible variants because they are designed to target three parts of the virus, including two that are highly conserved among coronaviruses and do not mutate as quickly as spike. All COVID vaccines currently approved in Canada target only the spike protein, which has shown a remarkable ability to mutate.
"This vaccine might also provide pre-emptive protection against a future pandemic, and that's really important because as we've seen during this pandemic -- and as we saw in 2009 with the swine flu -- even when we are able to rapidly make a vaccine for a pandemic virus, it's already way too late. Millions of people died, even though we were able to make a vaccine in record time," says Miller.
"We have revealed in our report that besides neutralizing antibodies and T cell immunity, the vaccine delivered into the lungs stimulates a unique form of immunity known as trained innate immunity, which is able to provide very broad protection against many lung pathogens besides SARS-CoV-2," Xing adds.
In additional to being needle and pain-free, an inhaled vaccine is so efficient at targeting the lungs and upper airways that it can achieve maximum protection with a small fraction of the dose of current vaccines -- possibly as little as 1 per cent -- meaning a single batch of vaccine could go 100 times further, the researchers say.
"This pandemic has shown us that vaccine supply can be a huge challenge. Demonstrating that this alternative delivery method can significantly extend vaccine supply could be a game changer, particularly in a pandemic setting," says Brian Lichty, an associate professor in the Department of Medicine who co-led the preclinical study along with Miller, Xing and the senior trainees Sam Afkhami and Michael D'Agostino, who are the joint first authors of the study.
The vaccines were manufactured at the Robert E. Fitzhenry Vector Laboratory at McMaster University.
The research is funded by a CIHR COVID-19 Rapid Response grant.
Sam Afkhami, Michael R. D'Agostino, Ali Zhang, Hannah D. Stacey, Art Marzok, Alisha Kang, Ramandeep Singh, Jegarubee Bavananthasivam, Gluke Ye, Xiangqian Luo, Fuan Wang, Jann C. Ang, Anna Zganiacz, Uma Sankar, Natallia Kazhdan, Joshua F.E. Koenig, Allyssa Phelps, Steven F. Gameiro, Shangguo Tang, Manel Jordana, Yonghong Wan, Karen L. Mossman, Mangalakumari Jeyanathan, Amy Gillgrass, Maria Fe C. Medina, Fiona Smaill, Brian D. Lichty, Matthew S. Miller, Zhou Xing.
Respiratory mucosal delivery of next-generation COVID-19 vaccine provides robust protection against both ancestral and variant strains of SARS-CoV-2.
Cell, 2022; DOI:
10.1016/j.cell.2022.02.005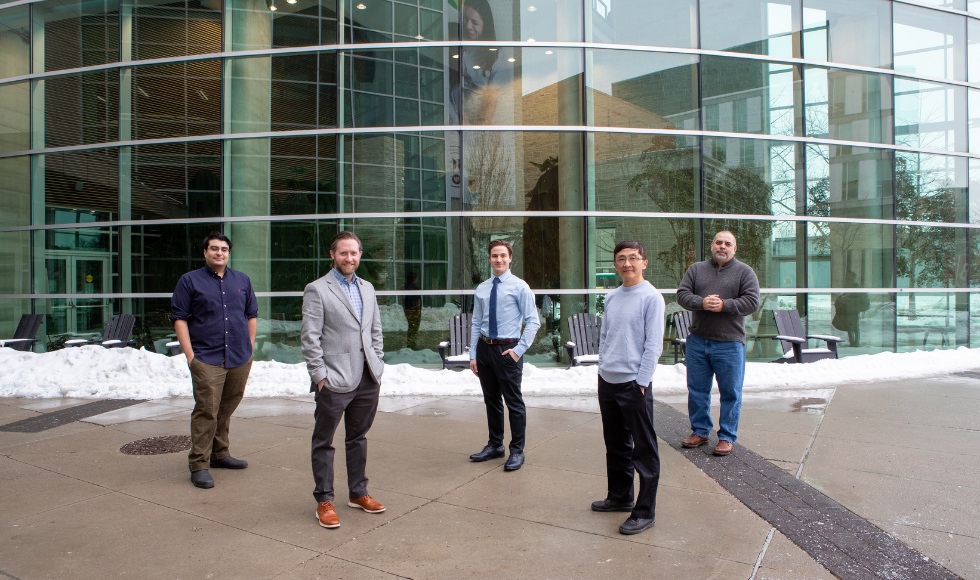 From left to right: Researcher Sam Afkhami, study co-lead Matthew Miller, researcher Michael D'Agostino, and study co-leads Zhou Xing and Brian Lichty outside the Michael DeGroote Centre for Learning and Discovery at McMaster University. Photo; Georgia Kirkos/McMaster University

Sewer Slime Can Hang On To SARS-CoV-2 RNA From Wastewater
During the COVID-19 pandemic, monitoring the levels of SARS-CoV-2 RNA in wastewater entering treatment plants has been one way that researchers have gauged the disease's spread. But could the slimy microbial communities that line most sewer pipes affect the viral RNA they encounter? In a first-of-its-kind study, researchers report in ACS ES&T Water that sewer slime can accumulate SARS-CoV-2 RNA, which could decompose or slough off later, potentially impacting the accuracy of wastewater epidemiology studies.
As the water and sludge from people's homes converge in sewers, some of the solids settle out, and gooey microbial biofilms build up within the pipes. Previous researchers have shown that RNA viruses, such as poliovirus, enteroviruses and noroviruses, can get trapped and collect in this slime. Yet whether the sticky material can also accumulate SARS-CoV-2 viral particles or RNA from wastewater is unknown. Nicole Fahrenfeld and colleagues previously detected the virus's RNA in sewer deposits from a university dormitory with a low number of COVID-19 cases, but the amount was too low to accurately assess. So, the team wanted to see if biofilms could incorporate SARS-CoV-2 RNA from untreated wastewater during times of low and high COVID-19 incidence.
To grow a simulated sewer slime, the researchers continuously pumped raw wastewater into a cylindrical tank with removable pieces of polyvinyl chloride (PVC) inside. They conducted two 28-day experiments, removing PVC plates every few days to assess the biofilm's composition. Then the team used the method called reverse transcription quantitative polymerase chain reaction to measure the abundance of SARS-CoV-2 RNA and pepper mottle virus (an indicator of human feces) RNA in the untreated wastewater and the biofilms.
In August and September 2020, the levels of SARS-CoV-2 RNA were too low to accurately measure in both the simulated sewer slime and the wastewater from which it grew. These results align with a low incidence of COVID-19 infections at that time, the researchers say. Then, during November and December 2020, although SARS-CoV-2's presence in the wastewater itself was still low, its RNA levels increased in the slime. The amount of pepper mottle virus RNA plateaued within the first week of growth, indicating that the rise of SARS-CoV-2 RNA in the biofilm wasn't because of a boost in fecal volume. Rather, this change reflected the higher number of diagnosed COVID-19 cases in late fall. It's still too early to know exactly how these biofilms impact wastewater epidemiology studies, since other factors need to be assessed first, say the researchers. For example, the RNA could get broken down, or it could be released into wastewater later on when the biofilms break apart.
The authors acknowledge funding from the U.S. National Science Foundation, the Rutgers Center for COVID-19 Response and Pandemic Preparedness and a Rutgers School of Graduate Studies Acceleration and Completion Fellowship.
William R. Morales Medina, Stephanie D'Elia, Nicole L. Fahrenfeld.
Accumulation of SARS-CoV-2 RNA in Sewer Biofilms
. ACS ES&T Water, 2022; DOI:
10.1021/acsestwater.1c00345
Old drug may have new trick: Protecting against COVID-19 lung injury study finds
February 8, 2022
An FDA-approved drug that has been in clinical use for more than 70 years may protect against lung injury and the risk of blood clots in severe COVID-19 and other disorders that cause immune-mediated damage to the lungs, according to a preclinical study from researchers at Weill Cornell Medicine and Cold Spring Harbor Laboratory.
The researchers, whose report appears Feb. 8 in JCI Insight, found that the drug disulfiram protected rodents from immune-mediated lung injury in two separate models of this type of injury: infection with the SARS-CoV-2 coronavirus that causes COVID-19, and a lung failure syndrome called TRALI that in rare cases occurs after blood transfusion.
"As we learn more about the underlying biology of these lung injuries, we may be able to specifically target the processes that are damaging the lung tissue," said senior co-author Dr. Robert Schwartz, an associate professor of medicine in the Division of Gastroenterology and Hepatology at Weill Cornell Medicine and a hepatologist at NewYork-Presbyterian Hospital/Weill Cornell Medical Center.
Both types of lung injury are now known to be driven in part by immune cells' formation of web-like structures called neutrophil extracellular traps, or NETs. These can trap and kill infectious organisms, but can also be harmful to lung tissue and blood vessels, causing the accumulation of fluid in the lungs (edema) and promoting the development of blood clots. Disulfiram blocks one of the steps in NETs formation.
The study was a collaboration between Dr. Schwartz's research group and a group led by Dr. Mikala Egeblad, professor and cancer center co-leader at Cold Spring Harbor Laboratory.
Serendipity has attached to disulfiram almost from the start of its history as a medicine. The compound was originally used in the production of rubber, and was later investigated as an anti-parasite treatment. Incidental observations that people taking it became mildly sick whenever they drank alcohol led to its FDA approval in 1951 as a deterrent to alcohol consumption for people with alcohol use disorder.
Scientists found in 2020 that disulfiram also inhibits part of the inflammatory process that can lead to NET formation by white blood cells called neutrophils. The finding prompted the testing of disulfiram as a NET blocker. "NETs will damage the tissue, but since disulfiram interferes with gasdermin D, a molecule needed to produce NETs, no NETs are formed after disulfiram treatment," Dr. Egeblad said.
After confirming in lab-dish experiments that disulfiram does greatly reduce the formation of NETs by human and mouse neutrophils, the researchers tested it in models of TRALI and COVID-19, two diseases that are known to feature extensive neutrophil invasion of the lungs, NET formation and often fatal lung damage.
In a mouse model of TRALI, disulfiram treatment a day before and then again three hours before induction of the syndrome allowed 95 percent of the animals to survive, compared to just 40 percent of those not treated with the drug. The findings showed that disulfiram, apparently by reducing NET formation, blocked the progressive damage to lung tissue and vessels that occurred in untreated mice, and in so doing allowed lung function to stabilize and recover relatively quickly after initial damage. By contrast, an inhaled drug called DNase 1, which has been investigated as a potential TRALI treatment, had no significant effect in improving the mouse survival rate even when administered minutes before TRALI induction.
In earlier collaborative work published in the Journal of Experimental Medicine, autopsy results suggested that NETs were present in severe COVID-19 patients and raised a novel possibility.
"Currently there aren't any good treatment options for COVID-related lung injury, so disulfiram appears to be worth investigating further in this regard, particularly in severe COVID-19 patients," Dr. Schwartz said.
Next the researchers tested disulfiram* in a golden hamster model of COVID-19. This form of COVID-19 is less severe than what is seen in the worst human cases, but disulfiram treatment a day before or a day after infection with SARS-CoV-2 led to clearly favorable outcomes: less NET formation, less scar-like tissue formation (fibrosis) in the lungs, and gene activity changes suggesting a significant reduction in the harmful inflammatory response without impairment of antiviral immunity.
By comparison, the standard severe-COVID-19 treatment dexamethasone, an immune-suppressing steroid drug, did less to protect lung tissue from disease-related changes, and led to higher levels of SARS-CoV-2 in the lungs.
"Disulfiram's strong inhibitory effect on NET formation and its improvement of disease outcomes in different rodent models highlight the potential for its use and for the future development of even better inhibitors of NET formation in a variety of diseases," Dr. Schwartz said. Other researchers have begun small clinical trials of disulfiram in COVID-19 patients, although the results of those trials have not yet been published, he noted.
Jose M. Adrover, Lucia Carrau, Juliane Daßler-Plenker, Yaron Bram, Vasuretha Chandar, Sean Houghton, David Redmond, Joseph R. Merrill, Margaret Shevik, Benjamin R. tenOever, Scott K. Lyons, Robert E. Schwartz, Mikala Egeblad.
Disulfiram inhibits neutrophil extracellular trap formation protecting rodents from acute lung injury and SARS-CoV-2 infection.
JCI Insight, 2022; DOI:
10.1172/jci.insight.157342
Betsy J. Barnes, Jose M. Adrover, Amelia Baxter-Stoltzfus, Alain Borczuk, Jonathan Cools-Lartigue, James M. Crawford, Juliane Daßler-Plenker, Philippe Guerci, Caroline Huynh, Jason S. Knight, Massimo Loda, Mark R. Looney, Florencia McAllister, Roni Rayes, Stephane Renaud, Simon Rousseau, Steven Salvatore, Robert E. Schwartz, Jonathan D. Spicer, Christian C. Yost, Andrew Weber, Yu Zuo, Mikala Egeblad.
Targeting potential drivers of COVID-19: Neutrophil extracellular traps.
Journal of Experimental Medicine, 2020; 217 (6) DOI:
10.1084/jem.20200652
*Disulfiram (sold under the trade name Antabuse) is a drug used to support the treatment of alcohol use disorder by producing an acute sensitivity to ethanol (drinking alcohol).

Gut Bacteria Linked To Immune Suppression In Pancreatic Cancer
Researchers at the University of Toronto and University Health Network have shown how probiotic bacteria in the gut could undermine immunity in pancreatic cancer, pointing toward more personalized cancer treatments.

Lactobacillus -- a type of bacteria thought to promote gut health -- can alter the function of immune cells called macrophages in the pancreatic tumour environment and spur cancer growth, the researchers found.
"Most studies focus on positive correlations between the microbiome and cancer outcomes," said Tracy McGaha, a professor of immunology at U of T's Temerty Faculty of Medicine and a senior scientist at Princess Margaret Cancer Centre, University Health Network. "This work focused on negative correlations of the microbiome with cancer, and suggests that in some conditions, the constituency of the microbiome may have a negative impact."
The journal Immunity published the results today.
Macrophages are tissue-resident immune cells thought to play an important role in tumour growth and metastasis. The researchers showed that Lactobacillus affects macrophage function by metabolizing dietary tryptophan, an essential amino acid found in protein from plant- and animal-based foods.
Indoles, a class of metabolites resulting from microbial tryptophan metabolization, activate the aryl hydrocarbon receptor, or AHR -- a protein that regulates gene expression, and which can enable both beneficial inflammation and immune suppression in other areas of the body.
Deletion or inhibition of AHR in macrophages led to reduced growth of pancreatic cancer, better sensitivity to treatments and increased numbers of inflammatory T cells, the researchers found. The activation of AHR thwarted these beneficial effects.
McGaha said he was surprised the microbiome had such a strong impact on AHR and immune function. "We weren't thinking about the microbiome at first, we were just interested in AHR as a factor in the tumour microenvironment," McGaha said. "But when we blocked the mammalian genes that can activate AHR, it had no effect."
The researchers then looked to Lactobacillus in part because previous studies had shown that the bacteria correlated with AHR activity and reduced inflammation, both of which can enable cancer growth.
They tested the effects of the bacteria in mice with surgical models of pancreatic cancer, working in U of T's germ-free animal facility and in collaboration with Dana Philpott, also a professor of immunology.
They also moved the project forward with single cell analysis -- a technology that provides genome-scale data on individual cells, and which McGaha said was a big draw when he moved to Toronto from the U.S. in 2015.
"The technology was new then, but it's been invaluable for us to see population responses in the gene expression patterns of macrophages and other immune cells, and what's going on around them."
The researchers later used tissue samples and data from human trials to show that high expression of AHR correlates with disease progression, immune suppression and patient survival.
Pancreatic cancer is notoriously difficult to treat. It is the third-most deadly cancer in Canada, despite being relatively rare, and patients with the disease have not seen the gains in survival common in other cancers over the last three decades.
To help address the urgent need for more effective treatments, McGaha is working with clinician scientists at UHN on a clinical trial called PASS-01. The study is a collaboration with other Canadian and U.S. cancer centres that aims to uncover personalized predictors of patient response to chemotherapy.
The team will collect stool samples before and after chemotherapy to look for enrichment of Lactobacillus, and whether the bacteria correlates to treatment response, patient survival and their observations on how it acts in the tumour environment.
"It's exciting as a basic scientist to be involved in translational research, and it's been nice to see the physician scientists interested in this work," McGaha said.
Longer term, said McGaha, his lab will pursue a deeper understanding of how immune cells interact with the microbiome. The hope is to improve on promising therapies such as fecal microbiota transplants, which have been hampered by the complexity and variety of gut bacteria -- or to try a new approach.
"It could be possible to bypass the need to manipulate the microbiome, through precise targeting of the immune response to microbial metabolites," said McGaha. "That's a cool new direction we'd like to explore."
Kebria Hezaveh, Rahul S. Shinde, Andreas Klötgen, Marie Jo Halaby, Sara Lamorte, M. Teresa Ciudad, Rene Quevedo, Luke Neufeld, Zhe Qi Liu, Robbie Jin, Barbara T. Grünwald, Elisabeth G. Foerster, Danica Chaharlangi, Mengdi Guo, Priya Makhijani, Xin Zhang, Trevor J. Pugh, Devanand M. Pinto, Ileana L. Co, Alison P. McGuigan, Gun Ho Jang, Rama Khokha, Pamela S. Ohashi, Grainne M. O'Kane, Steven Gallinger, William W. Navarre, Heather Maughan, Dana J. Philpott, David G. Brooks, Tracy L. McGaha.
Tryptophan-derived microbial metabolites activate the aryl hydrocarbon receptor in tumor-associated macrophages to suppress anti-tumor immunity
. Immunity, 2022; 55 (2): 324 DOI:
10.1016/j.immuni.2022.01.006
Root Symbiosis Is Regulated Through Nutrient Status Of Plants
Land plants absorb phosphate better when they collaborate with certain soil fungi. Arbuscular mycorrhiza (AM), a symbiosis with such fungi, is used by more than 80 percent of plants. The fungi penetrate the root cortex cells and form hyphal networks in the soil. These take up phosphate from the soil and transport it directly into the root, where it is released into the root cells via tree-shaped fungal structures called arbuscules.
Plants regulate the establishment of symbiosis
"Interestingly, the plant can regulate the establishment of the symbiosis according to its physiological condition. The symbiosis is promoted at low plant phosphate status and is inhibited when the plant has sufficient phosphate, for example as a result of fertilizer use," says Caroline Gutjahr, Professor for Plant Genetics at TUM.
"This likely happens in order to conserve organic carbon, which the plant supplies to the fungus."
Although this phenomenon was first observed around 50 years ago, the molecular mechanism for inhibiting the arbuscular mycorrhiza at high phosphate status was unknown.
A protein called PHR is a key transcription factor in the process. Transcription factors are proteins that control the copying of DNA into mRNA, thus ensuring that finally the required quantity of a protein is formed. PHR activates genes that enable the plant to respond to a phosphate deficiency.
Experiments with rice -- one of the most important agricultural crops
"We wanted to find out how the formation of arbuscular mycorrhiza is regulated depending on phosphate availability. Our hypothesis was that PHR might be responsible," says Prof. Gutjahr.
In addition to lab results with rice and the model legume Lotus japonicus, the researchers also conducted an experiment in soil from rice fields. They were able to show that PHR is needed to promote AM symbiosis when soil phosphate is low to ensure normal grain yields.
A key result of the study is that PHR not only regulates classical phosphate deficiency genes, but also an entire group of genes required for the establishment and function of AM. These include, for example, biosynthesis genes for the hormone strigolactone. This hormone is produced by the plant and released into the soil where it activates and attracts the fungus.
Potential for sustainable agriculture
AM symbiosis has enormous potential for application in sustainable agriculture by reducing the need for artificial fertilizers. "Our insights could be used to modify the phosphate sensitivity of plants through selective breeding or gene editing," says Prof. Gutjahr.
The improved uptake of phosphate is not the only benefit of AM. It also promotes the absorption of other nutrients such as nitrogen, potassium and sulphate and improves plant resistance to various stressors such as drought.
"By tuning PHR, for example, we could reduce the phosphate sensitivity of plants and promote the symbiosis at higher concentrations of phosphate in the soil and thus use its other benefits for agricultural production," says the Professor of Plant Genetics.
Debatosh Das, Michael Paries, Karen Hobecker, Michael Gigl, Corinna Dawid, Hon-Ming Lam, Jianhua Zhang, Moxian Chen, Caroline Gutjahr.
PHOSPHATE STARVATION RESPONSE transcription factors enable arbuscular mycorrhiza symbiosis.
Nature Communications, 2022; 13 (1) DOI:
10.1038/s41467-022-27976-8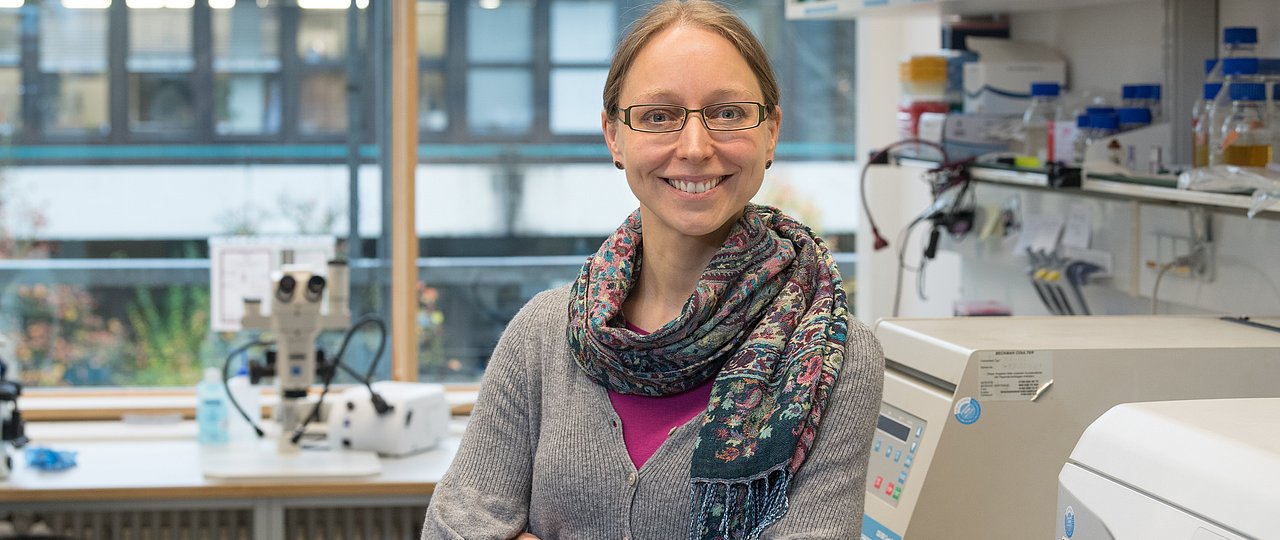 Prof. Caroline Gutjahr and her team show how phosphate nutrition of plants works at the molecular level through a symbiosis with fungi. Image: U. Benz / TUM

Disclaimer: These articles are not intended to provide medical advice, diagnosis or treatment. Views expressed here do not necessarily reflect those of Pittwater Online News or its staff.