inbox and environment news: Issue 512
October 3 - 9, 2021: Issue 512
International Day Of Older Persons 1st Of October
2021 Theme: Digital Equity for All Ages
The 2021 theme "Digital Equity for All Ages" affirms the need for access and meaningful participation in the digital world by older persons.
The fourth industrial revolution characterised by rapid digital innovation and by exponential growth has transformed all sectors of society, including how we live, work and relate to one another. Technological advances offer great hope for accelerating progress towards the Sustainable Development Goals (SDGs). Yet, one-half of the global population is off-line, with the starkest contrast between the most developed countries (87%) and the least developed countries (19%) (ITU Facts and Figures 2020). Recent reports by the International Telecommunications Union (ITU) indicate that women and older persons experience digital inequity to a greater extent than other groups in society; they either lack access to technologies, or are often not benefitting fully from the opportunities provided by technological progress.
Meanwhile, as efforts to connect more people are currently under way, new risks have become apparent. For example, cybercrimes and misinformation threaten the human rights, privacy, and security of older people. The rapid speed of adoption of digital technology has outpaced policy and governance at the national, regional, and global levels. The Secretary-General's Roadmap seeks to address these challenges by recommending concrete action to harness the best of these technologies and mitigate their risks.
Objectives of #UNIDOP2021:
To bring awareness of the importance of digital inclusion of older persons, while tackling stereotypes, prejudice and discrimination associated with digitalization, taking into account sociocultural norms and the right to autonomy.
To highlight policies to leverage digital technologies for full achievement of the sustainable development goals (SDGs).
To address public and private interests, in the areas of availability, connectivity, design, affordability, capacity building, infrastructure, and innovation.
To explore the role of policies and legal frameworks to ensure privacy and safety of older persons in the digital world.
To highlight the need for a legally binding instrument on the rights of older persons and an intersectional person-centered human rights approach for a society for all ages.
AvPals Term 4 2021 Classes Via Zoom
Avpals are pleased to announce our term four training schedule. All courses will be presented using Zoom.
Courses in term four will be conducted each Tuesday afternoon from 1.30pm, using Zoom. There will be a charge of $10 per course except for our introductory presentation on Tuesday October 5th 2021, which is free.
Please CLICK HERE to view to upcoming courses. Use the SHOP menu option to enrol and pay. Feel free to enrol in as many courses as you like. There are many exciting and new courses available.
Below is a summary of Zoom courses for term 4, 2021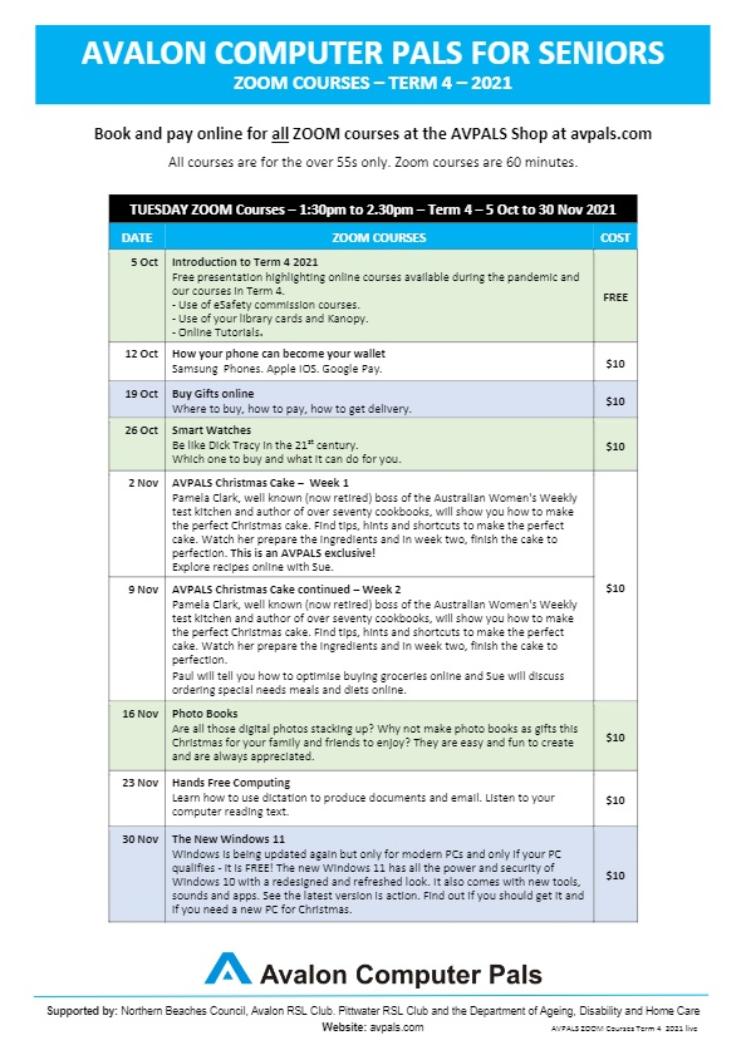 Scam Pandemic
As many of us go online to access services as result of COVID, scammers are changing their strategies to trick us into parting with our money.
In fact, 66 per cent of Australians fend off a scam every week. New Australian Bureau of Statistics (ABS) figures reveal 37 per cent of us have lost money to a scam, or know a close friend or family member who has. Scamwatch revealed this week that people aged 65 years and older have lost the most money so far in 2021, losing $49.1 million, or 23 per cent of total losses for the year.
Here's what to look out for and then ignore:
1. Missed delivery, call or voicemail (Flubot) scams
In this scam, you may receive a text messages asking you to tap on a link to download an app to track or organise a time for a delivery, or hear a voicemail message. However, the message is fake, there is no delivery or voicemail, and the app is actually malicious software called Flubot that will steal your passwords and other private information.
Android phones and iPhones can both receive texts from the Flubot. If you receive one of these messages, do not click or tap on the link. Delete the message immediately.
You can also block them:
a) click on the 3 dots at the right hand side of the message on your phone
b) scroll down to where it says 'block number' - and then block them
Visit the
Scam Watch website
to see examples of what this looks like and what to do if you've already downloaded the app.
2. Fake Australian Federal Police
Scammers who pretend to be authorities have been around for years – but their latest tactic is to impersonate the Australian Federal Police (AFP) to trick you into thinking you're in trouble.
The scammer tells the victim they are from the AFP and have identified suspicious activity linked to their bank accounts. They then request personal details, including Medicare number, address, and bank details. The fake representatives ask their victim to deposit money into an 'AFP account'.
Another tactic they have been using is to target people using email and social media with fake arrest warrants. The offenders then call their victims and demand payments, ordering them to deposit money into a nominated bank account, transfer crypto currency, or purchase online vouchers.
Some scammers ask their victim to meet in public to hand over money, or ask them to withdraw funds from their account and deposit into an 'AFP account'.
Phone calls from scammers may even appear to come from a legitimate AFP number as the scammers have managed to mimic it to disguise their identity. Police suspect these calls are actually coming from overseas.
In the year to July, 84,000 scam calls were reported to Scam Watch, which is an increase of 145 per cent on the same period from the previous year (34,000). This week Scamwatch has stated a record $211 million in losses to scams so far this year, an 89 per cent increase compared to the same period last year, according to new data from Scamwatch.
The losses, reported between 1 January and 19 September, have already surpassed the $175.6 million reported to Scamwatch across all of last year.
Banking scams are coming from all over the world. They don't target one group over another, they target all people of all backgrounds, ages, and income levels across Australia.
Scams succeed because they look like the real thing and catch you off-guard when you are not expecting it. They have become so prevalent and sophisticated, that banks have launched a new scam danger campaign to help with awareness.
The Australian Banking Association says banks have made large investments and employed more people to help detect and disrupt scams in real-time, 24-hours-a-day, to better protect personal information.
If you get a call, email or text from someone real, like your bank or the AFP:
They'll never ask for any account or personal details by text or email
They'll never threaten to cancel your account or arrest you if you don't pay immediately
The AFP, Australian Government, and state police services will never ask you to pay a fine with cash, crypto currency such as Bitcoin, gift cards such as iTunes or Google Play and never seek payment for fines or other matters over the phone. If you are in any doubt, call the AFP National Switchboard on (02) 5126 0000
If you are contacted by someone you suspect is a scammer, end the call immediately. Do not call them back on the number they called you on.
Never share passwords and personal information
Anyone asking for a password is probably a scammer
Be a sceptic when receiving unexpected email attachments, links and texts. If in doubt, delete
Scammers target everyone, and they sound genuine
Use up-to-date anti-virus software to protect your computer
Don't send money or personal information to people from unusual locations
Report suspected scams to Scam Watch
Australian Multicultural Health Collaborative To Provide National Voice For CALD Health
The Federation of Ethnic Communities' Councils of Australia (FECCA), the peak national body representing multicultural and ethnic communities, is facilitating the establishment of the 'Australian Multicultural Health Collaborative', a national voice to provide leadership and advice on policy, research, and practice to improve access and equity and achieve better health outcomes for Australians from culturally and linguistically diverse (CALD) backgrounds.
Following engagement with key stakeholders, FECCA is now inviting feedback from healthcare providers, consumers, and researchers to inform the further development of the proposed Collaborative.
FECCA Chairperson, Ms. Mary Patetsos, said the COVID-19 pandemic had clearly highlighted inequities and disparities experienced by multicultural communities in the COVID-19 response.
FECCA strongly advocated for the establishment of the CALD Communities COVID-19 Health Advisory Group, a national advisory group providing advice to the Federal Government. Significant progress has been made in ensuring culturally appropriate messaging to and engagement with CALD communities, and in improving data collection which informs the targeting of public health initiatives and the vaccine rollout.
The success of this partnership with the Government and the organisations involved has inspired and informed the need for the proposed Collaborative on broader health issues.
"There is currently no national unified voice on multicultural health issues," Ms Patetsos said.
"FECCA believes the Australian Multicultural Health Collaborative would be instrumental in providing national leadership and advice on policy, research, and practice, to improve access and equity and achieve better culturally appropriate health outcomes for Australians from multicultural backgrounds."
Ms Patetsos said FECCA has been consulting with key healthcare providers, researchers, and advocates in the multicultural health space about the Collaborative.
FECCA is currently undertaking a range of projects in the pandemic response, including engagement with CALD communities around COVID-19 messaging and assistance for multicultural groups to engage with their communities to encourage vaccine uptake.
On broader health issues, FECCA has recently been involved in projects with the Therapeutics Goods Administration, Cancer Australia, the Australian Digital Health Agency and NPS MedicineWise, and represents the CALD consumer voice on various national health advisory groups.
"FECCA is now inviting expressions of interest and feedback on the proposal from healthcare providers, consumers, and researchers to inform the further development of the proposed Collaborative."
For further information or to indicate your potential involvement, please contact via email admin@fecca.org.au
EnCOMPASS Community Connectors To Help CALD Older People Navigate Aged Care
The Federation of Ethnic Communities' Council of Australia (FECCA), Australia's peak multicultural organisation, and partnership of 22 organisations, launch the EnCOMPASS Multicultural Aged Care Connector Program to improve access to culturally appropriate aged care services.
FECCA Chief Executive Officer, Mohammad Al-Khafaji congratulated the selected EnCOMPASS partners on their strong commitment to serving the community and thanked them for partnering to deliver this program.
"Congratulations to the selected EnCOMPASS partners who have demonstrated strong commitment to helping aging multicultural Australians, and who will continue to serve the community. I look forward to their partnership with us as we deliver this important program." said Mr Al-Khafaji
Many older people from migrant backgrounds struggle with the complexity of the aged care system and unable to access services. This program sets to address this issue.
"There are hundreds of distinct multicultural communities in Australia with their own ways of caring for elders. They are seeking the support that could help them navigate the complex system and respond to their cultural needs." said Mr Al-Khafaji
"EnCOMPASS partners have strong connection to community and they will work hard to ensure older persons from multicultural backgrounds can access aged care services when they need it." said Mr Al-Khafaji.
Funded by the Commonwealth department of Health, EnCOMPASS will service 30 sites across Australia until December 2022. EnCOMPASS will provide guides and tools to assist the future Care Finder program to deliver culturally-appropriate service in communities.
Selected partners are:
Multicultural Communities Council of Illawarra
Australian Nursing Home Foundation
Ethnic Community Services Cooperative
Advance Diversity Services
CASS Care
Multicultural Care
Western Sydney MRC
Multicultural Disability Advocacy Association
Islamic Women's Association of Australia
Co.As.It
Multicultural Council of the Northern Territory
Inala Community House
World Wellness Group
Australian Refugee Association
Uniting SA
Multicultural Communities' Council of SA
Migrant Resource Centre Tasmania
Southern Migrant and Refugee Centre
Sunraysia Mallee Ethnic Communities Council
Metropolitan Migrant Resource Centre
Chung Wah Association
Umbrella Community Care
Follow Nuyina Home
Excitement is building for the arrival of Australia's new Antarctic icebreaker RSV Nuyina on October 16, and now you can join the ship's journey to Hobart virtually.
Track the ship's progress from the Netherlands to its home port of Hobart, via a map on the new RSV Nuyina website
nuyina.antarctica.gov.au
.
You can also view the latest vision and images from the vessel, read the news, and learn more about the icebreaker's capabilities, voyages and life on board.
The Australian Antarctic Division is organising a variety of COVID-safe events scheduled for when the ship arrives and in the following months.
Locals will be able to welcome the icebreaker, which is expected to sail up the River Derwent on Saturday 16 October, from designated vantage points along the river or out on the water.
A new interpretative trail, opening soon on the Hobart waterfront, will have physical and digital displays and digital activations about the Australian Antarctic Program and RSV Nuyina.
More public events and formal celebrations will occur early next year after a period of commissioning, and when the community is able to come together to celebrate.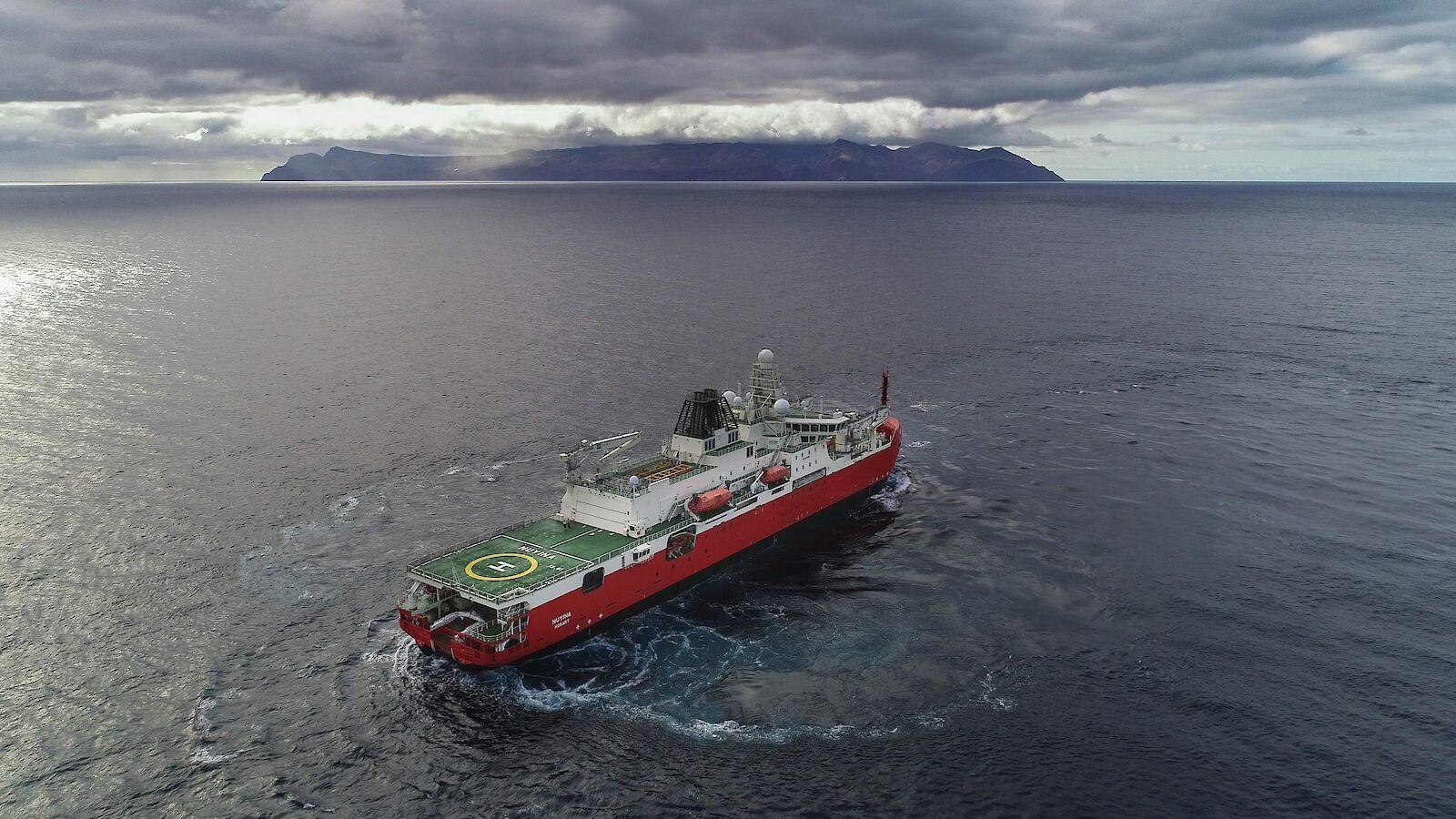 Nuyina undergoing testing of its Dynamic Positioning capabilities Photo: Pete Harmsen / AAD
Point And Focus On Hawkesbury River For World Rivers Day
Competition closes October 17, 2021
The Hawkesbury River comes into focus on World Rivers Day, September 26, 2021, with the launch of a photography competition by the NSW Government and 6 local councils to raise awareness of the Hawkesbury-Nepean Coastal Management Program.
Minister for Local Government Shelley Hancock said the Our Hawkesbury River photography competition is a collaborative project with Hornsby, Hawkesbury, Central Coast, Ku-ring-gai, Northern Beaches and Hills Shire councils.
"The NSW Government is passionate about providing support for local councils to manage and protect their valuable coastlines and waterways, and what better way to acknowledge that commitment than on World Rivers Day," Mrs Hancock said.
"People across the catchment can acknowledge the global day by entering the photography competition and capturing what the Hawkesbury River means to them."
Parliamentary Secretary for the Environment Felicity Wilson said the coastal management program for the Hawkesbury-Nepean River is being developed with funding from partnering councils and the NSW Government's Coastal and Estuary Grants Program.
"To date, this includes over $371,000 in NSW Government funding for the Hawkesbury-Nepean River, designed to assist councils to improve the local coastline and estuaries," Ms Wilson said.
"World Rivers Day is a celebration of waterways around the globe, encouraging increased public awareness and active involvement to improve the health of our rivers in the years ahead.
"This photography competition is an exciting way to celebrate one of our great waterways which stretches 470 kilometres from its source in Goulburn before wrapping around Sydney, all the way through Windsor, Wiseman's Ferry, then to Brooklyn, and Barrenjoey where it meets the ocean."
Hornsby Shire Mayor Philip Ruddock said council collaboration and the community are key to protecting the river system's health.
"We want to know what our community values most about the beautiful Hawkesbury River, what they love to see, and what needs protection now and into the future," said Mr Ruddock.
"We're proud to be part of an ambitious collaboration of 6 councils to help protect the River's health by developing a coastal management program.
"As the river moves towards the coast, it gathers water runoff from 24 local government areas before finally flowing past Pittwater, Brisbane Water and then out past Palm Beach.
"By the time this much-loved river reaches the Pacific Ocean, it's absorbed water runoff from a massive area of more than 21,400 square kilometres."
From Broken Bay up to Yarramundi near Windsor, the Hawkesbury River is tidal for approximately 145 kilometres, which makes it an estuary.
The rest of the river, the remaining 325 kilometres stretching all the way to Goulburn, is freshwater and includes Warragamba Dam.
Competition prizes include one of 3 NSW National Parks and Wildlife Service annual All Parks Passes, and closes on Sunday 17 October.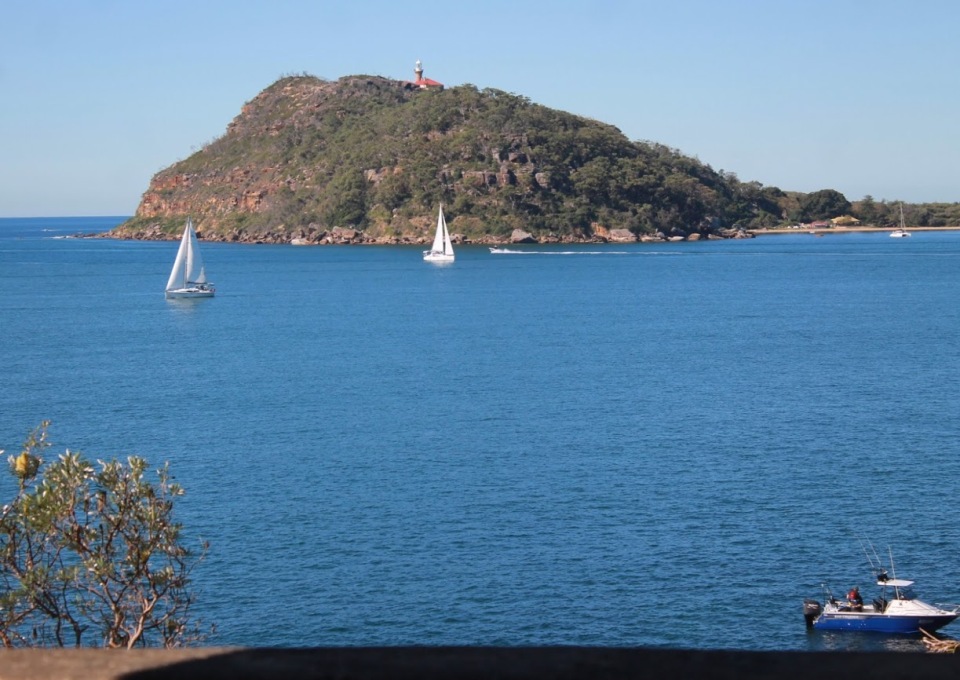 AJG photo
Help Ward Off Dementia Step By Step:
New Podcast Shares The Power Of Physical Activity
Dementia is a condition that affects close to half a million Australians and almost 1.6 million people involved in their care. But despite its prevalence, dementia remains one of the most challenging and misunderstood conditions.
Now, to mark Dementia Action Week and World Alzheimer's Day, researchers at the University of South Australia are sharing their latest insights about dementia in a new podcast series, Re-imagining Ageing.
Developed in partnership with Radio Adelaide and presented by Dr Christina Haggar, the 7-part series shares insights and research on how to live well, age well, and reduce the risk of dementia.
Project lead and cognitive ageing expert, UniSA's Dr Ashleigh Smith, says maintaining an active and healthy lifestyle is essential to help reduce the risk of dementia later in life.
"Dementia is a complex and progressive condition that primarily causes a decline in thinking and memory skills, but also affects a person's ability to learn, communicate, and potentially engage in society," Dr Smith says.
"While there is no known cure, between 40-48% per cent dementia after the age of 65 in Australia can be potentially avoided through modifiable factors such as improved physical activity, getting enough sleep, and eating a healthy, balanced diet.
"Being physically active is especially important as it boosts blood flow to the brain and enhances neuroplasticity, which is vital for learning new things and forming new memories.
"Even small amounts of physical activity can reduce cognition decline – so taking the stairs, or getting dropped one bus stop early, can all add up; even just five minutes a day will help."
While more than 500,000 people in Australia currently live with dementia, it's projected that without a significant medical advancement this number will increase to more than a million people by 2050.
"In Alzheimer's disease, the most common form of dementia, we see a build-up of sticky proteins in different areas of the brain, which stop it functioning well," Dr Smith says.
"This build-up can occur up to two decades before any typical symptoms appear. Our research aims to identify ways to delay the build-up of these sticky plaques in the brain, so that we can delay the onset of dementia by a few years, a few decades or even a lifetime.
"But the key is being informed – and that's where our podcast series comes in."
The podcast series explores a range for topics to help ward off dementia, including the benefits of a Mediterranean diet, building muscle health, maintaining independence, complementary medicines, and positive ageing behaviours.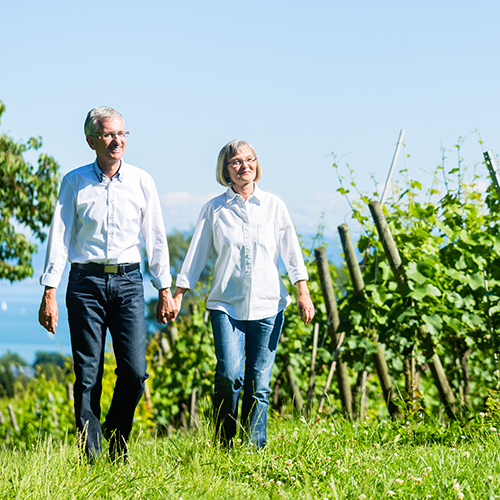 Pension Boost Today An Opportunity To Save More Tomorrow
National Seniors Australia says today's increase in the aged pension should serve as a reminder for all older Australians to check on what other entitlements they are eligible for by using the brand new National Seniors Concessions Calculator.
Australia's peak consumer organisation for seniors says (according to government figures) older Australians on the aged pension will receive:
An extra $22.40 per fortnight for eligible couples (or $582.40 per annum)
And for singles $14.80 per fortnight (or $384.80 per annum)
National Seniors Chief Advocate, Ian Henschke says the pension increase (the largest in three years) is also an opportunity for seniors to see how else they can save money.
"The hip pocket nerve is hurting a lot of older Australians right now," Mr Henschke said.
"I urge all pensioners and self-funded retirees to use our Concessions Calculator to see what discounts they can get."
Older Australians who use the Concessions Calculator can also see how they compare to other states when it comes to discounts.
"At a time when we're all under financial pressure, the Concessions Calculator delivers," said Mr Henschke
The calculator is part of a new National Seniors campaign to fight for Fairer Concessions.
Learn more about National Seniors Australia Concessions Calculator
HERE
.
New Report Looks At The Impacts Of Dementia In Australia
Dementia is the second leading cause of death in Australia and the number of people living with it is continuing to increase, according to a new report from the Australian Institute of Health and Welfare (AIHW).
The report,
Dementia in Australia
, was launched today at an online event by Senator the Hon. Richard Colbeck, Minister for Senior Australians and Aged Care Services. It is the AIHW's first comprehensive 'compendium' report on dementia since 2012 and it provides the latest statistics on population health impacts, carers and care needs, health and aged care service use and direct expenditure in relation to dementia.
'Dementia is an umbrella term for a large number of conditions that gradually impair brain function. It poses a substantial heath, aged care and societal challenge and with Australia's rapidly ageing population, it is predicted to become an even bigger challenge in the future,' said AIHW spokesperson Dr. Fleur de Crespigny.
'Dementia was responsible for about 14,700 deaths in 2019–accounting for 9.5% of all deaths that year. It was the second leading cause of death in Australia, behind coronary heart disease and it was the leading cause of death among women (around 9,200 deaths in 2019). Estimates of the number people in Australia living with dementia in 2021 range from 386,200 to 472,000. Using the AIHW estimate of 386,200, the number of Australians living with dementia is expected to more than double to 849,300 in 2058.'
Ageing increases your risk of developing dementia, but dementia is not an inevitable part of ageing. One in 12 Australians aged 65 and over are living with dementia, and this increases to 2 in 5 Australians aged 90 and over. Nearly two-thirds of Australians living with dementia are women.
'Although dementia is often considered to be an older person's disease, it's also estimated over 27,800 Australians aged under 65 are living with younger onset dementia,' Dr. de Crespigny said.
The rate of dementia among Indigenous Australians is estimated to be 3–5 times as high as the rate for Australians overall. In 2019, dementia was the 5th leading cause of death among Indigenous Australians aged 65 and over. With an ageing Indigenous Australian population, it is expected that the impact of dementia among Indigenous Australians will continue to rise in the future.
'In 2018–19, $3 billion of health and aged care spending was directly attributable to dementia. This included $1.7 billion on residential aged care services, $596 million on community-based aged care services and $383 million on hospital services,' Dr. de Crespigny said.
There is no known cure for dementia, but there are medications that may help manage symptoms of Alzheimer's disease. In 2019–20, there were over 623,300 prescriptions dispensed for dementia-specific medications to about 64,600 Australians with dementia aged 30 and over.
'Most people in the advanced stages of dementia rely on care and support provided by residential aged care services. Over half of the people living in permanent residential aged care have dementia. In 2019–20, one-third of younger people (aged under 65) living in permanent residential aged care had younger onset dementia.'
'The majority (65%) of people with dementia live in the community, many of whom require care and assistance from family and friends to continue doing so. In 2021, it is estimated that up to 337,200 Australians are providing constant unpaid care for a person with dementia, with over half of primary carers providing an average of 60 or more hours of unpaid care each week.'
Cultural backgrounds can affect how health and aged care services are used. Almost half of people with dementia who were born in non-English speaking countries and were living in the community, relied on care from family and friends only. By contrast, only 30% of people with dementia who were born in English-speaking countries and were living in the community, relied on care from family and friends only. Dementia Australia Chief Executive Officer Maree McCabe AM welcomed the report and ongoing work by the AIHW to improve data about dementia.
'Better data about the experiences of Australians living with dementia and the people who care for them are essential and these can be used to improve policies and support services for those who need them most,' Ms. McCabe said.
Today's launch included a Dementia Advocate who discussed some of her experiences of living with younger onset dementia.
Matildas Bringing International Sport Back To Sydney
Sydney's much-anticipated return to hosting international sport has been locked in, with the NSW Government announcing a two-match series between the Matildas and Brazil in October.
The games will be played at Bankwest Stadium, soon to be known as CommBank Stadium,
on Saturday, 23 October and Tuesday, 26 October,
with a controlled number of fans able to attend in line with the NSW Government's Reopening NSW roadmap, following NSW Health approval of quarantine arrangements for players, coaches and support staff.
Deputy Premier John Barilaro said the games have only been made possible due to the vigilance of NSW residents during lockdown.
"It's been a long winter for fans of live sport in NSW, and I'm excited to announce that thanks to the community's commitment to achieving our vaccination targets, international sport will return to Sydney in late October," Mr Barilaro said.
"As COVID restrictions ease, in line with our roadmap, a limited number of fully vaccinated, football-starved fans from Sydney will have the opportunity to see some of the best players in the world right here in NSW."
Minister for Sport Natalie Ward said this was fantastic news for the major sports capital of Australia.
"We've been in hiatus during the COVID outbreak, but this exciting schedule shows that Sydney is back and ready to welcome the return of international sport," Mrs Ward said.
"There is plenty more to look forward to, with the Sydney Ashes Test match in early January, as well as international one day and T20 cricket, and a full program of BBL and WBBL games and A-League and W-League football."
Minister for Tourism Stuart Ayres said it was exciting to welcome the Matildas back to NSW.
"Sydney is Australia's major event capital and once again we are leading the way out of COVID," Mr Ayres said.
"Football and Sydney is a match made in heaven. These are exactly the events we need as we open up from lockdown."
Football Australia CEO James Johnson said bringing our national teams home has been a priority for some time now.
"Football Australia has been working tirelessly behind the scenes with both the Federal and State Governments to bring our national teams home. This is a huge win for Australian football," Mr Johnson said.
The international football matches will be played under strict COVID-safe arrangements, in line with the roadmap.
The Brazilian team will be required to quarantine under strict NSW Health protocols, with strong measures in place to protect the strength of the quarantine environment and the broader NSW community.
Tickets for the games will go on sale shortly with spectator capacity to be determined in line with Public Health Orders
.
The NSW Government will consider future proposed international football games at a later date.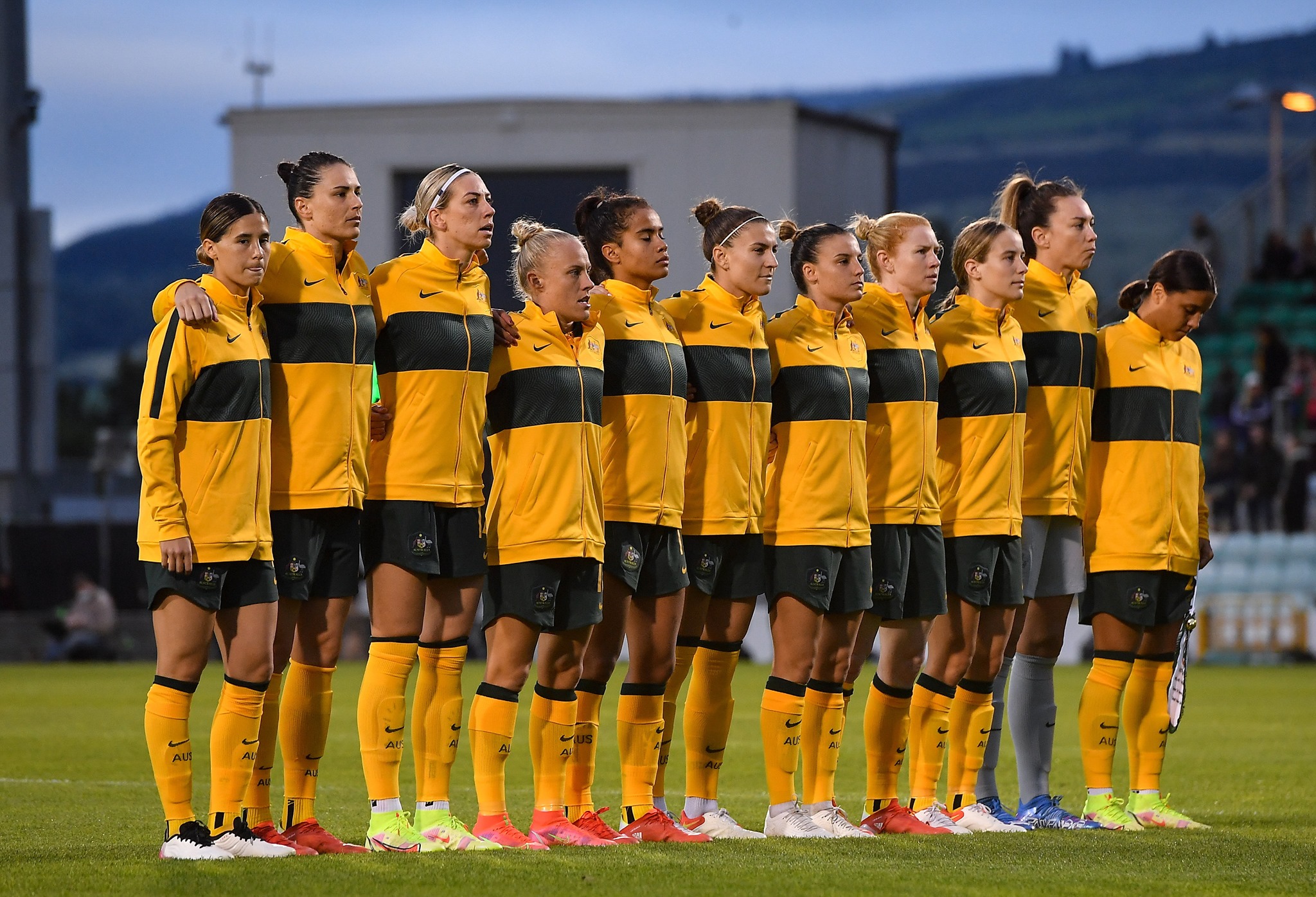 Giant Waikato Penguin: School Kids Discover New Species
September 17, 2021
A giant fossilized penguin discovered by New Zealand school children has been revealed as a new species in the peer-reviewed Journal of Vertebrate Paleontology by Massey University researchers.
Penguins have a fossil record reaching almost as far back as the age of the dinosaurs, and the most ancient of these penguins have been discovered in Aotearoa. Fossil penguins from Zealandia (ancient Aotearoa) are mostly known from Otago and Canterbury although important discoveries have recently been made in Taranaki and Waikato.
In 2006 a group of school children on a Hamilton Junior Naturalist Club (JUNATS) fossil hunting field trip in Kawhia Harbour, led by the club's fossil expert Chris Templer, discovered the bones of a giant fossil penguin.
The Kawhia giant penguin Kairuku waewaeroa. Image credit: Simone Giovanardi.

Researchers from Massey University and Bruce Museum (Connecticut, United States) visited Waikato Museum Te Whare Taonga o Waikato to analyse the fossil bones of the ancient penguin. The team used 3D scanning as part of their investigation and compared the fossil to digital versions of bones from around the world. 3D scanning also meant the team could produce a 3D-printed replica of the fossil for the Hamilton Junior naturalists. The actual penguin fossil was donated by the club to the Waikato Museum in 2017.
Dr Daniel Thomas, a Senior Lecturer in Zoology from Massey's School of Natural and Computational Sciences, says the fossil is between 27.3 and 34.6 million years old and is from a time when much of the Waikato was under water.
"The penguin is similar to the Kairuku giant penguins first described from Otago but has much longer legs, which the researchers used to name the penguin waewaeroa -- Te reo M?ori for 'long legs'. These longer legs would have made the penguin much taller than other Kairuku while it was walking on land, perhaps around 1.4 metres tall, and may have influenced how fast it could swim or how deep it could dive," Dr Thomas says.
"It's been a real privilege to contribute to the story of this incredible penguin. We know how important this fossil is to so many people," he adds.
"Kairuku waewaeroa is emblematic for so many reasons. The fossil penguin reminds us that we share Zealandia with incredible animal lineages that reach deep into time, and this sharing gives us an important guardianship role. The way the fossil penguin was discovered, by children out discovering nature, reminds us of the importance of encouraging future generations to become kaitiaki [guardians]."
Mike Safey, President of the Hamilton Junior Naturalist Club says it is something the children involved will remember for the rest of their lives.
"It was a rare privilege for the kids in our club to have the opportunity to discover and rescue this enormous fossil penguin. We always encourage young people to explore and enjoy the great outdoors. There's plenty of cool stuff out there just waiting to be discovered."
Steffan Safey was there for both the discovery and rescue missions. "It's sort of surreal to know that a discovery we made as kids so many years ago is contributing to academia today. And it's a new species, even! The existence of giant penguins in New Zealand is scarcely known, so it's really great to know that the community is continuing to study and learn more about them. Clearly the day spent cutting it out of the sandstone was well spent!"
Dr Esther Dale, a plant ecologist who now lives in Switzerland, was also there.
"It's thrilling enough to be involved with the discovery of such a large and relatively complete fossil, let alone a new species! I'm excited to see what we can learn from it about the evolution of penguins and life in New Zealand."
Alwyn Dale helped with the recovery of the fossil. "It was definitely one of those slightly surreal things to look back on -- absolute bucket list moment for me. After joining JUNATS there were some pretty iconic stories of amazing finds and special experiences -- and excavating a giant penguin fossil has got to be up there! A real testament to all the parents and volunteers who gave their time and resources to make unique and formative memories for the club members."
Taly Matthews, a long-time member of the Hamilton Junior Naturalist Club, and who works for the Department of Conservation in Taranaki, says, "Finding any fossil is pretty exciting when you think about how much time has passed while this animal remained hidden away, encased in rock. Finding a giant penguin fossil though is on another level. As more giant penguin fossils are discovered we get to fill in more gaps in the story. It's very exciting."
Simone Giovanardi, Daniel T. Ksepka, Daniel B. Thomas. A giant Oligocene fossil penguin from the North Island of New Zealand. Journal of Vertebrate Paleontology, 2021; DOI: 10.1080/02724634.2021.1953047
Decoding the music masterpieces: Stravinsky's The Firebird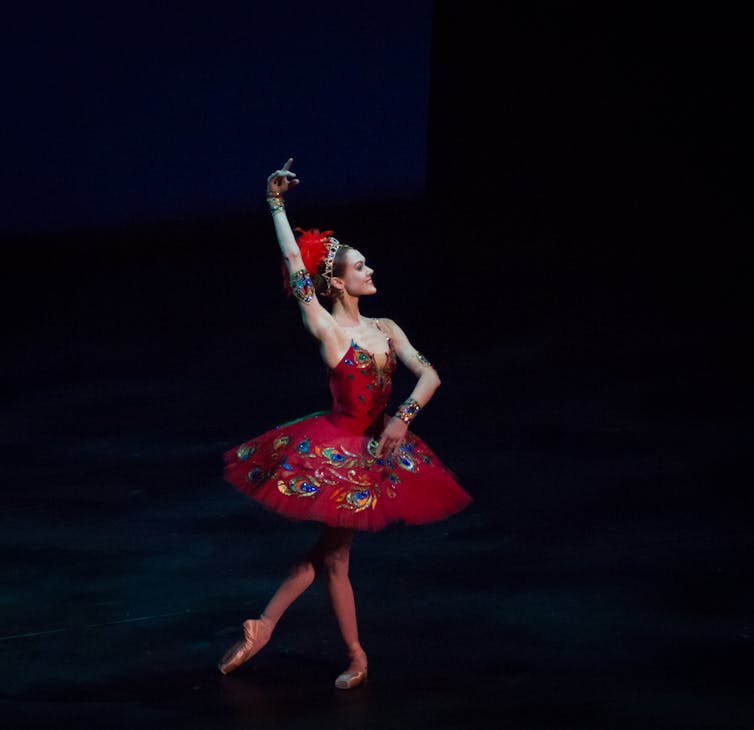 Scott Davie, Australian National University
On June 25 1910, Igor Stravinsky's ballet The Firebird opened to acclaim at the Paris Opéra. The success propelled its composer, then aged 28, to international prominence, a position of influence he would retain for six decades.
The ballet's myth-like storyline features a magical Firebird, who helps a young prince rescue a coterie of princesses from Kashchey, an evil sorcerer.
Based on the eponymous bird of Russian folklore, it has ultimately propagated some myths of its own - relating to the artistic ideals of the team who created it, and the narrative's historical accuracy.
Most crucial, though, is the composer himself who, through successive elaborations of his own biography, engaged in myth-making on an extensive scale. Notable for what Stravinsky expert Richard Taruskin terms his "celebrated mendacity", questions have lingered as to whether certain of the composer's early musical ideas were as original as they seemed.
Conservative 'Modernists'
After The Firebird, Stravinsky's early career was bolstered by the triumph of his next two works: Petrushka and The Rite of Spring. Given the impact of the last work in particular, it is customary to note Stravinsky's pivotal influence on the development of musical modernism.
Yet in 1910, he was a largely untested novice. The Firebird was a production of the Ballets Russes, newly formed by its director, the Russian impresario Sergei Diaghilev. For over a decade, Diaghilev had been a leading member of a group known as "Mir iskusstva" (World of Art), the title of their short-lived magazine.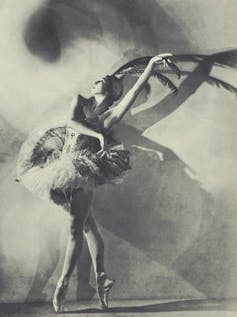 Their artistic ideals, however, were far from modern. A collection of conservatives, many were from aristocratic backgrounds with a tendency toward romantic nationalism. They were aligned against both the "realist" modernism of the previous generation, and the evolving spiritual modernism of fellow Russian composers like Scriabin. Their principles were those against which socialists would soon react.
In a series of ventures for Parisian audiences from 1906, Diaghilev looked to Russia's past for his sources. After discovering how expensive opera was to produce, he settled exclusively on ballet from 1910. Again, however, his musical choices were initially conservative.
Repurposed Myths
Magical birds are not without precedent in folklore, having featured in the childhood tales of many countries, such as Germany, where a similar creature appears in Grimm's The Golden Bird.
Yet in Russia, the Firebird had a special significance, emerging as a nationalist symbol over the latter decades of the 19th century. Characterised as a bird of great beauty, it brought peril to those who tried to catch it or steal its glowing feathers.
In the Ballets Russes production, however, far from causing misfortune, when the young prince catches the Firebird it actually helps him.
Historians have noted the story is similar to lines from Russian poet Yakov Polonsky's children's poem, Winter Journey (1844). Yet the synopsis evidently is a conflation of two separate folk tales, developed by Mir iskusstva members as an export vehicle for foreign audiences.
Led by the choreographer Mikhail Fokine, the stories were repurposed by Alexandre Benois and Alexander Golovin, both important contributors to Ballets Russes design, and Nikolai Tcherepnin, the composer originally selected to write the Firebird's music.
In short, the popular folk tale of Ivan-Tsarevich, and his quest for a beautiful princess (in which the Firebird features tangentially), was blended with a separate folk tale about the evil, immortal Kashchey, who dies at the hand of a prince who possesses a magical egg.
'New' Music
Fokine, who by typical accounts was a difficult choreographer to work with, likely caused three composers to exit or decline the project. Hence, the fortuitous opening for Stravinsky, a student of Nikolai Rimsky-Korsakov, the elder statesman of Russian music whose most progressive works were little known in the West.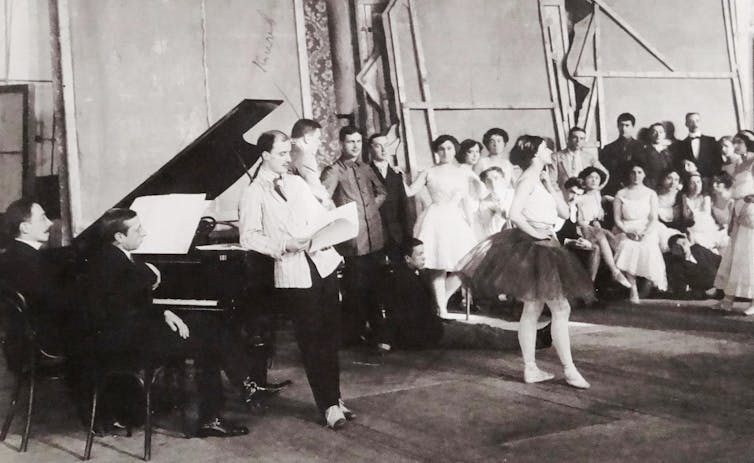 According to Fokine's autobiography, Stravinsky sat at the piano, improvising and accompanying as the choreographer first developed his ideas for the work. If this account is accurate, never again would the composer allow himself to appear so ancillary to the creative process.
The most noticeable element of Stravinsky's score is the way harmonious, tonal music is given to the mortal characters – Ivan-Tsarevich and the princesses – while chromatic, non-tonal music underscores the supernatural others.
This clever device is, in fact, a Russian tradition. The source can be traced as far back as Mikhail Glinka's opera Ruslan and Lyudmila (1842), where a strikingly non-tonal descending scale depicts the supernatural abduction of a bride from her traditional (and tonal) wedding feast.
Stravinsky, an observant student, had closely scrutinised the innovative, and increasingly non-tonal, musical works of Rimsky-Korsakov, where the device was also prevalent.
He elaborated on one of Rimsky's theories to create what has been called a "ladder of thirds". Analysis from recent decades by musicologist Taruskin, has detected this schematic underpinning large portions of The Firebird.
The weirdly alternating pattern of thirds generates the supernatural music of the introduction, the Firebird's chromatic "swirls" and Kashchey's motifs.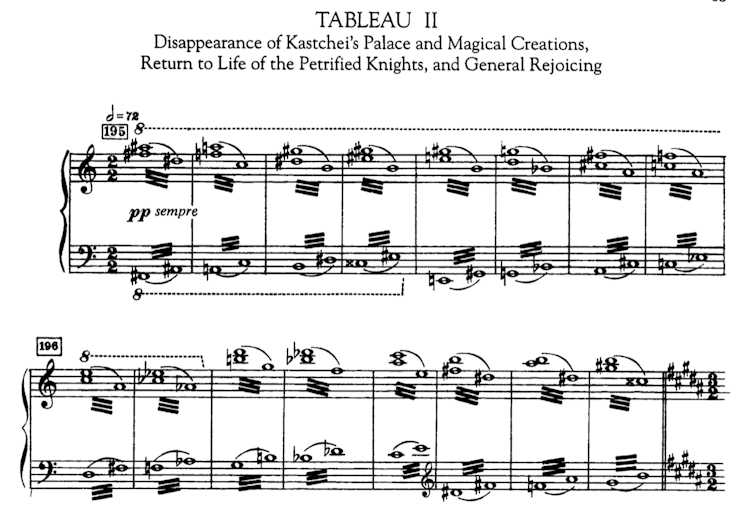 Most beautifully, it also provides the hushed musical transition from the underworld to the final tableau, where Ivan-Tsarevich and the princesses celebrate victory.
Yet for the mortal, tonal characters, Stravinsky, in places, incorporates folk melodies, another popular tradition among Russian composers.
Contrast Stravinsky's setting of a folk-tune in the Khorovod of the Princesses from The Firebird, with Rimsky-Korsakov's setting of the same melody in his Sinfonietta.
Stravinsky was always squeamish when questioned about his use of folk melodies, even flatly denying it. Yet as later analysis has shown, other works of this period, such as The Rite of Spring, feature them in abundance.
The influence of Rimsky-Korsakov can be noted in other ways, too, not least in his own opera about the very same Kashchey (1902), and his final opera, The Golden Cockerel (1908), also, tellingly, about a magical bird.
Indeed, if one wanted to really push the point, mention could be made of the notorious similarity of the Mt Triglav episode from Rimsky-Korsakov's opera-ballet Mlada to Stravinsky's Danse infernal in The Firebird where, in short, the plagiarism seems breathtaking.
The 'Hit'
But that would miss the most important point: for audiences in the West, The Firebird was a hit. These fantastical tales of Russia's past were woven, almost accidentally it seems, with a musical work that on foreign soil appeared unexpectedly modern.
The belated development of Russian music had for a century remained relatively hidden to the rest of the world. And after a long gestation, it was Stravinsky who revealed many of its treasures.
It was as if a baton had passed from one generation to the next, through the smallest of steps. The real genius of Stravinsky is that he was to run so far with it, and so quickly.

Scott Davie, Lecturer in Piano, School of Music, Australian National University
This article is republished from The Conversation under a Creative Commons license. Read the original article.
When It Comes To Communication Skills Maybe We're Born With It
From inside the womb and as soon as they enter the world, babies absorb information from their environment and the adults around them, quickly learning after birth how to start communicating through cries, sounds, giggles, and other kinds of baby talk. But are a child's long-term language skills shaped by how their brain develops during infancy, and how much of their language development is influenced by their environment and upbringing?
Following dozens of children over the course of five years, a Boston University researcher has taken the closest look yet at the link between how babies' brains are structured in infancy and their ability to learn a language at a young age, and to what degree their environment plays a role in brain and language development.
The new research, described in a paper published in Developmental Cognitive Neuroscience, finds that the brain's organizational pathways might set a foundation for a child's language learning abilities within the first year of life. These pathways are known as white matter, and they act as the connectors between the billions of neurons -- called gray matter -- that comprise the brain tissue. This allows for the exchange of signals and for all of the different tasks and functions we need to perform, as well as all of the biological processes that sustain us.
"A helpful metaphor often used is: white matter pathways are the 'highways,' and grey matter areas are the 'destinations'," says BU neuroscientist and licensed speech pathologist Jennifer Zuk, who led the study. Zuk, a College of Health & Rehabilitation Sciences: Sargent College assistant professor of speech, language, and hearing sciences, says the more someone does a certain task, like learning a new language, the stronger and more refined the pathways become in the areas of the brain responsible for that task, allowing information to flow more efficiently through the white matter highways. Recent evidence suggests that white matter most rapidly develops within the first two years of life, according to Zuk.
In addition to white matter development, scientists have long known that the environment also plays an important role in shaping a person's language abilities, Zuk says. But many uncertainties remain about whether nature or nurture is more dominant in determining the makeup of white matter and how well a baby learns to communicate.
In their study, Zuk says, she and her colleagues sought answers to several specific questions: from very early on, to what extent does predisposed brain structure play a role in development? Does the brain develop in tandem with language, and is the environment ultimately driving the progress of both? And to what extent does brain structure in early infancy set children up for success with language?
To investigate this, Zuk and Boston Children's Hospital researcher and study senior author Nadine Gaab met with 40 families with babies to take images of the infants' brains using magnetic resonance imaging (MRI) and gather first-of-its-kind data on white matter development. No small feat, considering the babies needed to be sound asleep to allow for crisp capture of their brain activity and structure using MRI.
"It was such a fun process, and also one that calls for a lot of patience and perseverance," says Zuk, who had to master the challenge of getting 4-to-18-month-old babies comfortable enough to snooze through the MRI process -- the loud sounds of an MRI could be very disruptive to a sleeping baby. "There are very few researchers in the world using this approach," she says, "because the MRI itself involves a rather noisy background…and having infants in a naturally deep sleep is very helpful in accomplishing this pretty crazy feat."
It's also the first time that scientists have used MRI to look at the relationship between brain structure and language development in full-term, typically developing children from infancy to school age.
One important white matter pathway the researchers looked at using MRI is called the arcuate fasciculus, which connects two regions of the brain responsible for language production and comprehension. Using MRI, the researchers measured the organization of white matter by looking at how easily water diffuses through the tissue, indicating the pathway's density.
Five years after first rocking babies to sleep and gently tucking them inside an MRI machine, Zuk and her collaborators met up with the children and their families again to assess each child's emerging language abilities. Their assessments tested each one's vocabulary knowledge, their ability to identify sounds within individual words, and their ability to blend individual sounds together to understand the word it makes.
According to their findings, children born with higher indications of white matter organization had better language skills five years later, suggesting that communication skills could be strongly linked to predisposed brain structure. But, Zuk says, this is only the first piece of a very complicated puzzle.
"Perhaps the individual differences in white matter we observed in infancy might be shaped by some combination of a child's genetics and their environment," she says. "But it is intriguing to think about what specific factors might set children up with more effective white matter organization early on."
Although their findings indicate a foundation for language is established in infancy, "ongoing experience and exposure [to language] then builds upon this foundation to support a child's ultimate outcomes," Zuk says.
She says this means that during the first year of a child's life "there's a real opportunity for more environmental exposure [to language] and to set children up for success in the long term."
Zuk and her research partners plan to continue investigating the relationship between environmental and genetic components of language learning. Their goal is to help parents and caretakers identify early risk factors in language development in young children and determine strategies for strengthening babies' communicative skills early on in life.
Jennifer Zuk, Xi Yu, Joseph Sanfilippo, Michael Joseph Figuccio, Jade Dunstan, Clarisa Carruthers, Georgios Sideridis, Ted K. Turesky, Borjan Gagoski, Patricia Ellen Grant, Nadine Gaab.
White matter in infancy is prospectively associated with language outcomes in kindergarten.
Developmental Cognitive Neuroscience, 2021; 50: 100973 DOI:
10.1016/j.dcn.2021.100973
World-Famous Sardine Migration Explained By Genomics
Scientists have discovered how the Sardine Run, one of the world's biggest migration events, works.
This spectacular event, considered the "Greatest Shoal on Earth," involves the movement of hundreds of millions of sardines from their cool-temperate core range into the warmer subtropical waters of the Indian Ocean, on South Africa's east coast.
The sardine run is triggered by the upwelling of cold water on the southeast coast and as they swarm north they get sandwiched between the coast and a southward-flowing hot current that exceeds the sardines physiological capacity. They are then predated by huge numbers of dolphins, sharks, seabirds and even whales, an event that has featured in many nature documentaries.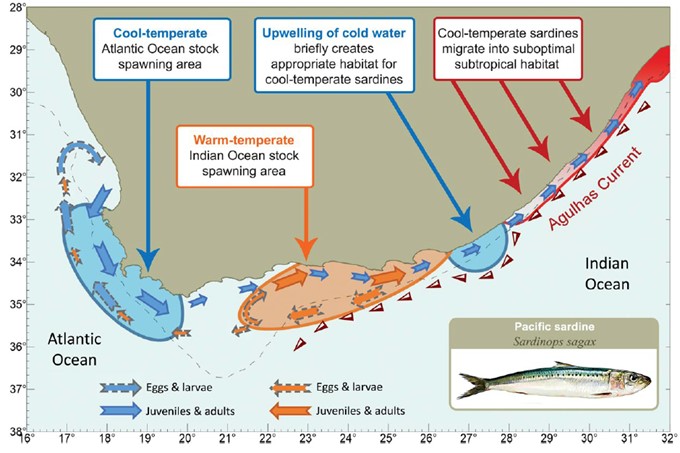 The spawning area in the Atlantic Ocean (blue) is dominated by cool-temperate sardines and the spawning area in the Indian Ocean (orange) is dominated by warm-temperate sardines. Upwelling of cold waters on the southeast coast attracts cool-temperate sardines present on the south coast, which then move northward as part of the Sardine Run. When the upwelling ceases, these sardines eventually find themselves in an ecological trap of suboptimal subtropical habitat. Image: Flinders University

A new study in the journal Science Advances by South African and Australian scientists tested the hypothesis that the Sardine Run represents the spawning migration of a distinct east coast stock adapted to warm subtropical conditions. The scientists generated genomic data for hundreds of sardines from around South Africa, including data from regions of the genome that are primarily associated with differences in water temperature along the coast.
The results showed two sardine populations in South Africa, one in the cool-temperate west coast (Atlantic Ocean) and the other in warmer east coast waters (Indian Ocean). Each regional population appears adapted to the temperature range that it experiences in its native region.
"Surprisingly, we also discovered that sardines participating in the migration run are primarily of Atlantic origin and prefer colder water," says Professor Luciano Beheregaray at the Flinders University Molecular Ecology Lab, one of the study authors.
"The cold water of the brief upwelling periods attracts the west coast sardines, which are not adapted to the warmer Indian Ocean habitat," says author Professor Peter Teske from Johannesburg.
"This is a rare finding in nature, since there are no obvious fitness benefits for the migration, so why do they do it? "We think the sardine migration might be a relic of spawning behaviour dating back to the glacial period. What is now subtropical Indian Ocean habitat was then an important sardine nursery area with cold waters," says Professor Teske.
This visually breath taking migration run attracts tourists from around the world who are keen to get a glimpse of the underwater spectacle, but it may not be around forever.
"Given the colder water origins of sardines participating in the run, projected warming could lead to the end of the sardine run," says Professor Beheregaray. Despite the huge numbers of fish involved, the run involves only a small portion of the South African population so while it's end would mean the loss of one of nature's most spectacular migrations, the effects on the population as a whole are likely to be negligible.
Peter R. Teske, Arsalan Emami-Khoyi, Tirupathi R. Golla, Jonathan Sandoval-Castillo, Tarron Lamont, Brent Chiazzari, Christopher D. McQuaid, Luciano B. Beheregaray, Carl D. van der Lingen.
The sardine run in southeastern Africa is a mass migration into an ecological trap
. Science Advances, 2021; 7 (38) DOI:
10.1126/sciadv.abf4514
Children's Dislike Of Cauliflower Or Broccoli Could Be Written In Their Microbiome
Many children, as well as adults, dislike Brassica vegetables, such as broccoli, cauliflower, cabbage and Brussels sprouts. In the mouth, enzymes from these vegetables and from bacteria in saliva can produce unpleasant, sulphurous odours.
Now, researchers reporting in ACS' Journal of Agricultural and Food Chemistry have found that levels of these volatile compounds are similar in parent-child pairs, suggesting shared oral microbiomes. They also found that high levels cause children to dislike the vegetables.
Brassica vegetables contain a compound called S-methyl-ʟ-cysteine sulfoxide that produces potent, sulphurous odours when acted upon by an enzyme in the plant's tissues, as well as by the same enzyme produced by bacteria in some people's oral microbiomes. Previous studies have shown that adults have different levels of this enzyme in their saliva, but whether children also have different levels, and whether this influences their food preferences, is unknown.
Damian Frank and colleagues, who conducted this research at CSIRO, Australia's national science agency, wanted to investigate differences in sulphur volatile production in saliva from children and adults and analyse how they affect Brassica acceptance.
The researchers used gas chromatography-olfactometry-mass spectrometry to identify the main odour-active compounds in raw and steamed cauliflower and broccoli. Then, they asked 98 child/parent pairs, with children between 6 and 8 years of age, to rate the key odour compounds. Dimethyl trisulfide, which smells rotten, sulphurous and putrid, was the least liked odour by children and adults.
The team then mixed saliva samples with raw cauliflower powder and analysed the volatile compounds produced over time. Large differences in sulphur volatile production were found between individuals, and children usually had similar levels as their parents, which is likely explained by similar microbiomes.
Children whose saliva produced high amounts of sulphur volatiles disliked raw Brassica vegetables the most, but this relationship was not seen in adults, who might learn to tolerate the flavor over time. These results provide a new potential explanation for why some people like Brassica vegetables and others (especially children) don't, the researchers say.
Damian Frank, Udayasika Piyasiri, Nicholas Archer, Jessica Heffernan, Astrid A. M. Poelman.
In-Mouth Volatile Production from Brassica Vegetables (Cauliflower) and Associations with Liking in an Adult/Child Cohort.
Journal of Agricultural and Food Chemistry, 2021; DOI:
10.1021/acs.jafc.1c03889
Winged Microchip Is Smallest-Ever Human-Made Flying Structure
Northwestern University engineers have added a new capability to electronic microchips: flight.
About the size of a grain of sand, the new flying microchip (or "microflier") does not have a motor or engine. Instead, it catches flight on the wind -- much like a maple tree's propeller seed -- and spins like a helicopter through the air toward the ground.
By studying maple trees and other types of wind-dispersed seeds, the engineers optimized the microflier's aerodynamics to ensure that it -- when dropped at a high elevation -- falls at a slow velocity in a controlled manner. This behaviour stabilizes its flight, ensures dispersal over a broad area and increases the amount of time it interacts with the air, making it ideal for monitoring air pollution and airborne disease.
As the smallest-ever human-made flying structures, these microfliers also can be packed with ultra-miniaturized technology, including sensors, power sources, antennas for wireless communication and embedded memory to store data.
The research is featured on the cover of the Sept. 23 issue of Nature.
"Our goal was to add winged flight to small-scale electronic systems, with the idea that these capabilities would allow us to distribute highly functional, miniaturized electronic devices to sense the environment for contamination monitoring, population surveillance or disease tracking," said Northwestern's John A. Rogers, who led the device's development. "We were able to do that using ideas inspired by the biological world. Over the course of billions of years, nature has designed seeds with very sophisticated aerodynamics. We borrowed those design concepts, adapted them and applied them to electronic circuit platforms."
A pioneer in bioelectronics, Rogers is the Louis Simpson and Kimberly Querrey Professor of Materials Science and Engineering, Biomedical Engineering and Neurological Surgery in the McCormick School of Engineering and Feinberg School of Medicine and director of the Querrey Simpson Institute for Bioelectronics. Yonggang Huang, the Jan and Marcia Achenbach Professor of Mechanical Engineering at McCormick, led the study's theoretical work.
'We think we that beat nature'
Most people have watched a maple leaf's whirling propeller seed spin through the air and gently land on the sidewalk. This is just one example of how nature has evolved clever, sophisticated methods to increase the survival of various plants. By ensuring that seeds are widely dispersed, otherwise sedentary plants and trees can propagate their species over vast distances to populate broad areas.
"Evolution was likely the driving force for the sophisticated aerodynamic properties exhibited by many classes of seeds," Rogers said. "These biological structures are designed to fall slowly and in a controlled manner, so they can interact with wind patterns for the longest-possible period of time. This feature maximizes lateral distribution via purely passive, airborne mechanisms."
To design the microfliers, the Northwestern team studied the aerodynamics of a number of plants' seeds, drawing its most direct inspiration from the tristellateia plant, a flowering vine with star-shaped seeds. Tristellateia seeds have bladed wings that catch the wind to fall with a slow, rotating spin.
Rogers and his team designed and built many different types of microfliers, including one with three wings, optimized to similar shapes and angles as the wings on a tristellateia seed. To pinpoint the most ideal structure, Huang led full-scale computational modelling of how the air flows around the device to mimic the tristellateia seed's slow, controlled rotation.
Based on this modelling, Rogers' group then built and tested structures in the lab, using advanced methods for imaging and quantifying patterns of flow in collaborations with Leonardo Chamorro, an associate professor of mechanical engineering at the University of Illinois at Urbana-Champaign.
The resulting structures can be formed across a wide variety of sizes and shapes, some with properties that can give nature a run for its money.
"We think that we beat nature," Rogers said. "At least in the narrow sense that we have been able to build structures that fall with more stable trajectories and at slower terminal velocities than equivalent seeds that you would see from plants or trees. We also were able to build these helicopter flying structures at sizes much smaller than those found in nature. That's important because device miniaturization represents the dominating development trajectory in the electronics industry, where sensors, radios, batteries and other components can be constructed in ever smaller dimensions."
From plants to pop-up books
To manufacture the devices, Rogers' team drew inspiration from another familiar novelty: a child's pop-up book.
His team first fabricated precursors to flying structures in flat, planar geometries. Then, they bonded these precursors onto a slightly stretched rubber substrate. When the stretched substrate is relaxed, a controlled buckling process occurs that causes the wings to "pop up" into precisely defined three-dimensional forms.
"This strategy of building 3D structures from 2D precursors is powerful because all existing semiconductor devices are built in planar layouts," Rogers said. "We can thus exploit the most advanced materials and manufacturing methods used by the consumer electronics industry to make completely standard, flat, chip-like designs. Then, we just transform them into 3D flying shapes by principles that are similar to those of a pop-up book."
The microfliers comprise two parts: millimeter-sized electronic functional components and their wings. As the microflier falls through the air, its wings interact with the air to create a slow, stable rotational motion. The weight of the electronics is distributed low in the center of the microflier to prevent it from losing control and chaotically tumbling to the ground.
In demonstrated examples, Rogers' team included sensors, a power source that can harvest ambient energy, memory storage and an antenna that can wirelessly transfer data to a smart phone, tablet or computer.
In the lab, Rogers' group outfitted one device with all of these elements to detect particulates in the air. In another example, they incorporated pH sensors that could be used to monitor water quality and photodetectors to measure sun exposure at different wavelengths.
Rogers imagines that large numbers of devices could be dropped from a plane or building and broadly dispersed to monitor environmental remediation efforts after a chemical spill or to track levels of air pollution at various altitudes.
"Most monitoring technologies involve bulk instrumentation designed to collect data locally at a small number of locations across a spatial area of interest," Rogers said. "We envision a large multiplicity of miniaturized sensors that can be distributed at a high spatial density over large areas, to form a wireless network."
But what about all the electronic litter? Rogers has a plan for that. His lab already develops transient electronics that can harmlessly dissolve in water after they are no longer needed -- as demonstrated in recent work on bioresorbable pacemakers. Now his team is using the same materials and techniques to build microfliers that naturally degrade and disappear in ground water over time.
"We fabricate such physically transient electronics systems using degradable polymers, compostable conductors and dissolvable integrated circuit chips that naturally vanish into environmentally benign end products when exposed to water," Roger said. "We recognize that recovery of large collections of microfliers might be difficult. To address this concern, these environmentally resorbable versions dissolve naturally and harmlessly."
The study, "Three-dimensional electronic microfliers inspired by wind-dispersed seeds," was supported by the Querrey Simpson Institute for Bioelectronics at Northwestern University. In addition to Rogers and Huang, co-corresponding authors include Leonardo Chamorro of the University of Illinois and Yihui Zhang of Tsinghua University in China. The paper's first authors are Bong Hoon Kim of Soongsil University in Korea, Kan Li of Huazhong University of Science and Technology in China and Jin-Tae Kim and Yoonseok Park, both in Rogers' lab at Northwestern.
Kim, B.H., Li, K., Kim, JT. et al.
Three-dimensional electronic microfliers inspired by wind-dispersed seeds
. Nature, 2021 DOI:
10.1038/s41586-021-03847-y
The Origin And Legacy Of The Etruscans
The Etruscan civilization, which flourished during the Iron Age in central Italy, has intrigued scholars for millennia. With remarkable metallurgical skills and a now-extinct, non-Indo-European language, the Etruscans stood out from their contemporary neighbours, leading to intense debate from the likes of the ancient Greek historian Herodotus on their geographical origins.
Now, a new study by a team of scholars from Germany, Italy, USA, Denmark and the UK, sheds light on the origin and legacy of the enigmatic Etruscans with genome-wide data from 82 ancient individuals from central and southern Italy, spanning 800 BCE to 1000 CE. Their results show that the Etruscans, despite their unique cultural expressions, were closely related to their italic neighbours, and reveal major genetic transformations associated with historical events.
With an extinct language that is only partly understood, much of what was initially known about Etruscan civilization comes from the commentary of later Greek and Roman writers. One hypothesis about their origins, the one favoured by Herodotus, points to the influence of ancient Greek cultural elements to argue that the Etruscans descended from migrating Anatolian or Aegean groups. Another, championed by Dionysius of Halicarnassus, proposes that the Etruscans originated and developed locally from the Bronze Age Villanovan culture and were therefore an autochthonous population.
Although the current consensus among archaeologists supports a local origin for the Etruscans, a lack of ancient DNA from the region has made genetic investigations inconsistent. The current study, with a time transect of ancient genomic information spanning almost 2000 years collected from 12 archaeological sites, resolves lingering questions about Etruscan origins, showing no evidence for a recent population movement from Anatolia. In fact, the Etruscans shared the genetic profile of the Latins living in nearby Rome, with a large proportion of their genetic profiles coming from steppe-related ancestry that arrived in the region during the Bronze Age.
Considering that steppe-related groups were likely responsible for the spread of Indo-European languages, now spoken around the world by billions of people, the persistence of a non-Indo-European Etruscan language is an intriguing and still unexplained phenomenon that will require further archaeological, historical, linguistic and genetic investigation.
"This linguistic persistence, combined with a genetic turnover, challenges simple assumptions that genes equal languages and suggests a more complex scenario that may have involved the assimilation of early Italic speakers by the Etruscan speech community, possibly during a prolonged period of admixture over the second millennium BCE," says David Caramelli, Professor at the University of Florence.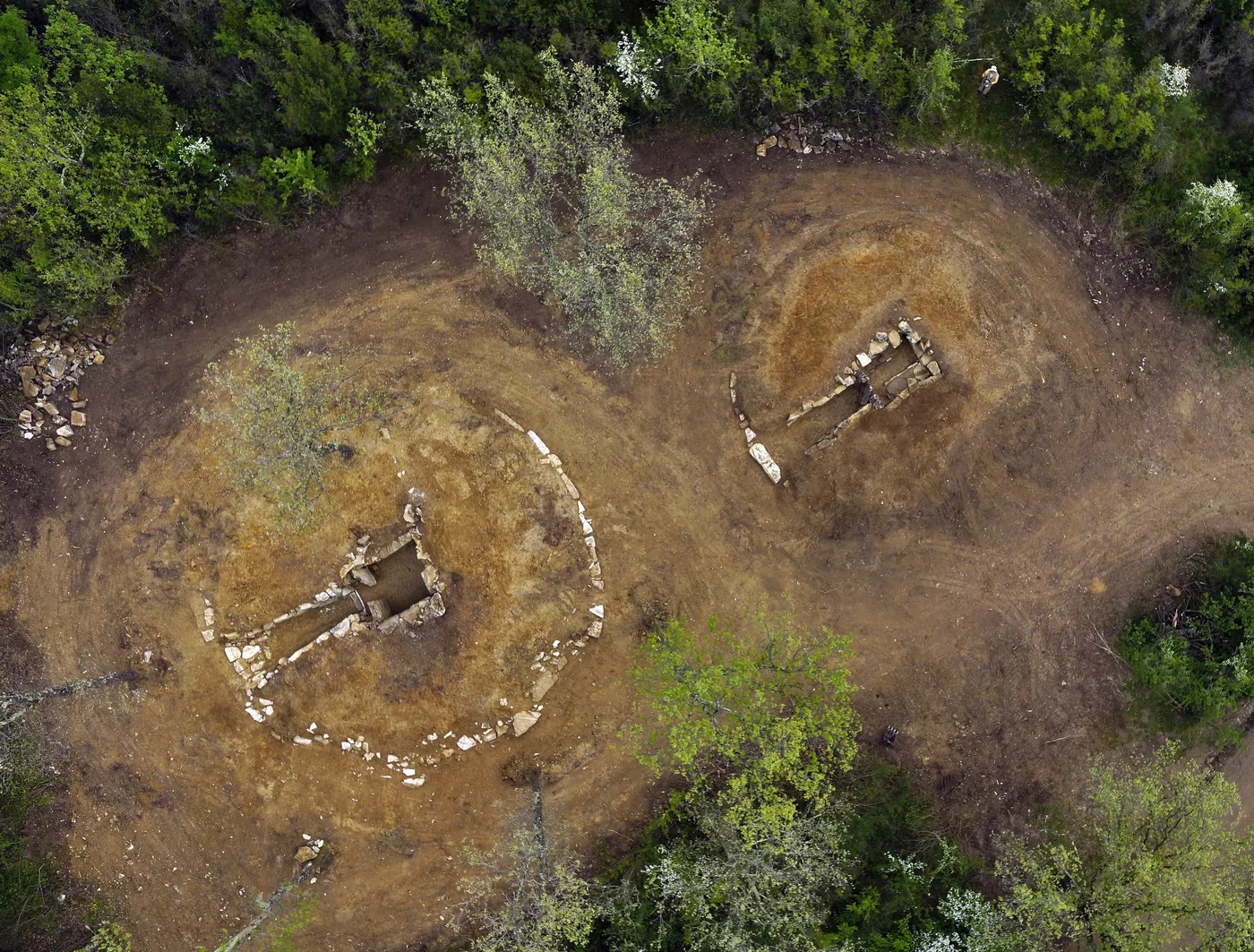 Aerial view on two Etruscan tombs from San Germano in Vetulonia (Grosseto) dated to the sixth century CE where human remains analysed in this study have been excavated. © Paolo Nannini

Despite a few individuals of eastern Mediterranean, northern African, and central European origins, the Etruscan-related gene pool remained stable for at least 800 years, spanning the Iron Age and Roman Republic period. The study finds, however, that during the subsequent Roman Imperial period, central Italy experienced a large scale genetic shift, resulting from admixture with eastern Mediterranean populations, which likely included slaves and soldiers relocated across the Roman Empire.
"This genetic shift clearly depicts the role of the Roman Empire in the large-scale displacement of people in a time of enhanced upward or downward socioeconomic and geographic mobility," says Johannes Krause, Director at the Max Planck Institute for Evolutionary Anthropology.
Looking at the more recent Early Middle Ages, the researchers identified northern European ancestries spreading across the Italian peninsula following the collapse of the Western Roman Empire. These results suggest that Germanic migrants, including individuals associated with the newly established Longobard Kingdom, might have left a traceable impact on the genetic landscape of central Italy.
In the regions of Tuscany, Lazio, and Basilicata the population's ancestry remained largely continuous between the Early Medieval times and today, suggesting that the main gene pool of present-day people from central and southern Italy was largely formed at least 1000 years ago.
Although more ancient DNA from across Italy is needed to support the above conclusions, ancestry shifts in Tuscany and northern Lazio similar to those reported for the city of Rome and its surroundings suggests that historical events during the first millennium CE had a major impact on the genetic transformations over much of the Italian peninsula.
"The Roman Empire appears to have left a long-lasting contribution to the genetic profile of southern Europeans, bridging the gap between European and eastern Mediterranean populations on the genetic map of western Eurasia," says Cosimo Posth, Professor at the University of Tübingen and Senckenberg Centre for Human Evolution and Palaeoenvironment.
Cosimo Posth, Valentina Zaro, Maria A. Spyrou, Stefania Vai, Guido A. Gnecchi-Ruscone, Alessandra Modi, Alexander Peltzer, Angela Mötsch, Kathrin Nägele, Åshild J. Vågene, Elizabeth A. Nelson, Rita Radzevičiūtė, Cäcilia Freund, Lorenzo M. Bondioli, Luca Cappuccini, Hannah Frenzel, Elsa Pacciani, Francesco Boschin, Giulia Capecchi, Ivan Martini, Adriana Moroni, Stefano Ricci, Alessandra Sperduti, Maria Angela Turchetti, Alessandro Riga, Monica Zavattaro, Andrea Zifferero, Henrike O. Heyne, Eva Fernández-Domínguez, Guus J. Kroonen, Michael McCormick, Wolfgang Haak, Martina Lari, Guido Barbujani, Luca Bondioli, Kirsten I. Bos, David Caramelli, Johannes Krause.
The origin and legacy of the Etruscans through a 2000-year archeogenomic time transect.
Science Advances, 2021; 7 (39) DOI:
10.1126/sciadv.abi7673
In The Race To Reduce Car Emissions Don't Forget Longevity
As countries race to reduce emissions and mitigate climate change, the debate on green vehicles often focuses on fuel efficiency and alternative fuels, such as electricity and hydrogen. A common idea is that the faster the transition is, the better it is for the environment.
Now, a new study of car use in Japan shows that, even with gasoline vehicles, keeping and using cars with good fuel efficiency longer could reduce CO2 emissions significantly more than an accelerated transition to alternative fuel vehicles.
"The faster you replace a car, the more CO2 it emits. It's no different with electric cars, because when the demand for new cars increases, it shoots up manufacturing emissions," says Shigemi Kagawa, professor of Kyushu University's Faculty of Economics and leader of the study.
Car replacement is especially rapid in Japan, where people enjoy longevity but cars do not. The average life expectancy of a car, from its birth in a factory to its end in a scrapyard, is around thirteen years. Moreover, the average length of ownership of a new car by its first owner is seven years.
These trends are largely attributed to the island nation's mass-production, mass-consumption economy and its costly vehicle inspection system. While these might help to get more fuel-efficient vehicles on the road, Kagawa explains that we need to diligently look at the supply chain to maximize carbon reductions.
"The carbon footprint of a car goes far beyond just the fuel it uses. To produce alternative fuel cars intended to reduce emissions from driving, you need iron, nuts, and bolts for construction, factories for assembly, and mega-containerships for transport. All these points in the supply chain produce CO2."
Of the about nine percent of Japan's total greenhouse gas emissions attributed to cars, about forty percent is due to gasoline combustion from driving new cars and twenty-four percent due to their manufacturing.
"Our hypothesis is that driving current internal combustion engine vehicles a little longer during the transition to green vehicles is a viable strategy to help the environment," says Kagawa.
Using economic statistics, Kagawa's group conducted a case study of newly registered and used cars in Japan between 1990 and 2016. The group modelled how replacement behaviour of car owners affects their carbon footprint.
Their modelling shows that, if cars had been kept on the road ten percent longer before being scrapped, the cumulative carbon footprint from cars would have decreased by 30.7 million tonnes, or one percent, during this period.
This is because the decrease in manufacturing emissions more than offsets additional emissions produced by existing cars.
Moreover, the study finds a similar one percent decrease in carbon footprint would be realized if owners of new cars had used their cars ten percent longer.
In this case, by keeping more cars in the hands of their original owners longer, the number of used cars on the road decreases. Accordingly, emissions from the driving of new, relatively fuel-efficient cars increase while those of used, relatively fuel-inefficient cars decrease.
"What this means is that we can reduce CO2 emissions just by keeping and driving cars longer," concludes Kagawa. "Moreover, if the car we keep is relatively new and fuel-efficient, the effect is greater. So the next time you are thinking of getting a new car, perhaps consider if your current car has a few more kilometres left in it."
Yuya Nakamoto, Shigemi Kagawa.
A generalized framework for analysing car lifetime effects on stock, flow, and carbon footprint.
Journal of Industrial Ecology, 2021; DOI:
10.1111/jiec.13190
Insulin Resistance Doubles Risk Of Major Depressive Disorder
Stanford Medicine scientists have linked insulin resistance to an increased risk of developing major depressive disorder.
"If you're insulin-resistant, your risk of developing major depressive disorder is double that of someone who's not insulin-resistant, even if you've never experienced depression before," said Natalie Rasgon, MD, PhD, professor of psychiatry and behavioural sciences.
Upward of 1 in 5 Americans experiences major depressive disorder sometime during their lives. Symptoms include unremitting sadness, despair, sluggishness, sleep disturbances and loss of appetite. Some factors contributing to this deeply debilitating disease -- childhood traumas, loss of a loved one or the stresses of the COVID-19 pandemic, for example -- are things we can't prevent. But insulin resistance is preventable: It can be reduced or eliminated by diet, exercise and, if need be, drugs.
The researchers' findings are described in a study to be published online Sept. 22 in the American Journal of Psychiatry. Rasgon shares senior authorship of the study with Brenda Penninx, MD, PhD, professor of psychiatric epidemiology at the University of Amsterdam Medical Center. The study's lead author is Kathleen Watson, PhD, a postdoctoral scholar in Rasgon's group.
A common but silent condition
Studies have confirmed that at least 1 in 3 of us is walking around with insulin resistance -- often without knowing it. The condition does not arise from a deficiency in the pancreas's ability to secrete insulin into the bloodstream, as occurs in Type 1 diabetes, but because of the decreased ability of cells throughout the body to heed this hormone's command.
Insulin's job is to tell our cells it's time for them to process the glucose that's flooding our blood due to our dietary intake of it, its manufacture in our liver or both. Every cell in the body uses glucose as fuel, and each of those cells has receptors on its surface that, on binding to insulin, signals the cell to ingest the precious energy source. But an increasing proportion of the world's population is insulin-resistant: For various reasons -- including excessive caloric intake, lack of exercise, stress and not getting enough sleep -- their insulin receptors fail to bind to insulin properly. Eventually, their blood-sugar levels become chronically high. Once those levels stay above a certain threshold, the diagnosis is Type 2 diabetes, a treatable but incurable condition that can lead to cardiovascular and cerebrovascular disorders, neuropathy, kidney disease, limb amputations and other detrimental health outcomes.
Associations between insulin resistance and several mental disorders have already been established. For example, it's been shown that about 40% of patients suffering from mood disorders are insulin-resistant, Rasgon said.
But these assessments have been based on cross-sectional studies -- snapshots of populations at a single point in time. The question of whether one event was the cause or the result of the other -- or whether both were results of some other causal factor -- are best resolved by longitudinal studies, which typically track people over years or even decades and can determine which event came first.
As a part of a multi-institutional collaboration within a research network Rasgon established in 2015, the scientists obtained data from an ongoing longitudinal study monitoring more than 3,000 participants in scrupulous detail to learn about the causes and consequences of depression: the Netherlands Study of Depression and Anxiety. Rasgon is the Stanford principal investigator, and Penninx is the overall principal investigator.
"The Dutch study, with its meticulous monitoring of a large subject population for nine years and still climbing, presented a great opportunity for us," Watson said.
Determining insulin resistance
The Stanford team analysed data from 601 men and women who served as control subjects for the Netherlands study. At the time of their enrollment, they'd never been troubled by depression or anxiety. Their average age was 41 years.
The team measured three proxies of insulin resistance: fasting blood glucose levels, waist circumference, and the ratio of circulating triglyceride levels to those of circulating high-density lipoprotein -- or HDL, known as "good" cholesterol.
They probed the data to see if the subjects found to be insulin-resistant had a heightened nine-year risk of developing major depressive disorder. By all three measures, the answer was yes: They discovered that a moderate increase in insulin resistance, as measured by the triglyceride-to-HDL ratio, was linked to an 89% increase in the rate of new cases of major depressive disorder. Similarly, every 5-centimeter increase in abdominal fat was related to an 11% higher rate of depression, and an increase in fasting plasma glucose of 18 milligrams per deciliter of blood was associated with a 37% higher rate of depression.
"Some subjects were already insulin-resistant at the study's start -- there was no way to know when they'd first become insulin-resistant," Watson said. "We wanted to more carefully determine how soon the connection kicks in."
So, the researchers restricted the next phase of their analysis to the roughly 400 subjects who, in addition to never having experienced major depression, also showed no sign of insulin resistance at the study's onset. Within the first two years of the study, nearly 100 of these participants became insulin-resistant. The researchers compared this group's likelihood of developing major depressive disorder in the next seven years with that of the participants who hadn't yet become insulin-resistant at the two-year point.
While the number of participants was too small to establish statistical significance for waist circumference and the triglyceride-to-HDL ratio, the results for fasting glucose were not only statistically significant -- meaning unlikely to have arisen by chance -- but clinically meaningful -- that is, important enough to worry about: Those developing prediabetes within the first two years of the study had 2.66 times the risk for major depression by the nine-year follow-up milepost, compared with those who had normal fasting-glucose test results at the two-year point.
The bottom line: Insulin resistance is a strong risk factor for serious problems, including not only Type 2 diabetes but depression.
"It's time for providers to consider the metabolic status of those suffering from mood disorders and vice versa, by assessing mood in patients with metabolic diseases such as obesity and hypertension," Rasgon said. "To prevent depression, physicians should be checking their patients' insulin sensitivity. These tests are readily available in labs around the world, and they're not expensive. In the end, we can mitigate the development of lifelong debilitating diseases."
Rasgon is a member of the Wu Tsai Neurosciences Institute at Stanford, Stanford Cardiovascular Institute, and the Stanford Maternal and Child Health Research Institute.
Other Stanford co-authors of the study are former clinical research coordinator Lexi Nutkiewicz; Julia Simard, ScD, associate professor of epidemiology and population health; and Victor Henderson, MD, professor of epidemiology and population health and of neurology and neurological sciences.
Other researchers from the Amsterdam University Medical Center, as well as a researcher from Rockefeller University, contributed to the work.
Kathleen T. Watson, Julia F. Simard, Victor W. Henderson, Lexi Nutkiewicz, Femke Lamers, Carla Nasca, Natalie Rasgon, Brenda W.J.H. Penninx.
Incident Major Depressive Disorder Predicted by Three Measures of Insulin Resistance: A Dutch Cohort Study
. American Journal of Psychiatry, 2021; appi.ajp.2021.2 DOI:
10.1176/appi.ajp.2021.20101479
Eating Less Fat May Save Your Hair
It's well known that obesity is linked to the development of numerous diseases in humans. Heart disease, diabetes, and other ailments are extremely common in obese individuals. However, it's not fully clear how body organs specifically deteriorate and lose functionality from chronic obesity. In a recent article published in Nature, a group of researchers from Tokyo Medical and Dental University (TMDU) used mouse model experiments to examine how a high-fat diet or genetically induced obesity can affect hair thinning and loss. The authors found that obesity can lead to depletion of hair follicle stem cells (HFSCs) through the induction of certain inflammatory signals, blocking hair follicle regeneration and ultimately resulting in loss of hair follicles.
Normally, HFSCs self-renew every hair follicle cycle. This is part of the process that allows our hair to continuously grow back. As humans age, HFSCs fail to replenish themselves leading to fewer HFSCs and therefore hair thinning. Although overweight people has higher risk of androgenic alopecia, whether obesity accelerates hair thinning, how and the molecular mechanisms have been largely unknown. The TMDU group aimed to address those questions and identified some of the mechanisms.
"High-fat diet feeding accelerates hair thinning by depleting HFSCs that replenish mature cells that grow hair, especially in old mice. " says lead author of the study Hironobu Morinaga. "We compared the gene expression in HFSCs between HFD-fed mice and standard diet-fed mice and traced the fate of those HFSCs after their activation. "We found that those HFSCs in HFD-fed obesed mice change their fate into the skin surface corneocytes or sebocytes that secrete sebum upon their activation. Those mice show faster hair loss and smaller hair follicles along with depletion of HFSCs."
"Even with HFD feeding in four consecutive days, HFSCs shows increased oxidative stress and the signs of epidermal differentiation."
"The gene expression in HFSCs from the high-fat-fed mice indicated the activation of inflammatory cytokine signalling within HFSCs" describes Emi K. Nishimura, senior author. "The inflammatory signals in HFSCs strikingly repress Sonic hedgehog signalling that plays crucial role in hair follicle regeneration in HFSCs.
The researchers confirmed the activation of the Sonic hedgehog signalling pathway in this process can rescue the depletion of HFSCs. "This could prevent the hair loss brought on by the high-fat diet. "said Nishimura.
This study provides interesting new insights into the specific cellular fate changes and tissue dysfunction that can occur following a high-fat diet or genetically induced obesity and may open the door for future prevention and treatment of hair thinning as well as for understanding of obesity-related diseases.
Hironobu Morinaga, Yasuaki Mohri, Marina Grachtchouk, Kyosuke Asakawa, Hiroyuki Matsumura, Motohiko Oshima, Naoya Takayama, Tomoki Kato, Yuriko Nishimori, Yuriko Sorimachi, Keiyo Takubo, Takayoshi Suganami, Atsushi Iwama, Yoichiro Iwakura, Andrzej A. Dlugosz, Emi K. Nishimura.
Obesity accelerates hair thinning by stem cell-centric converging mechanisms
. Nature, 2021; 595 (7866): 266 DOI:
10.1038/s41586-021-03624-x
Disclaimer: These articles are not intended to provide medical advice, diagnosis or treatment. Views expressed here do not necessarily reflect those of Pittwater Online News or its staff.