April 27 - May 3, 2014: Issue 160
Surf Patrol Season for 2013-2014 Season Closes - A Tribute to Our Volunteer Pittwater Surf Life Savers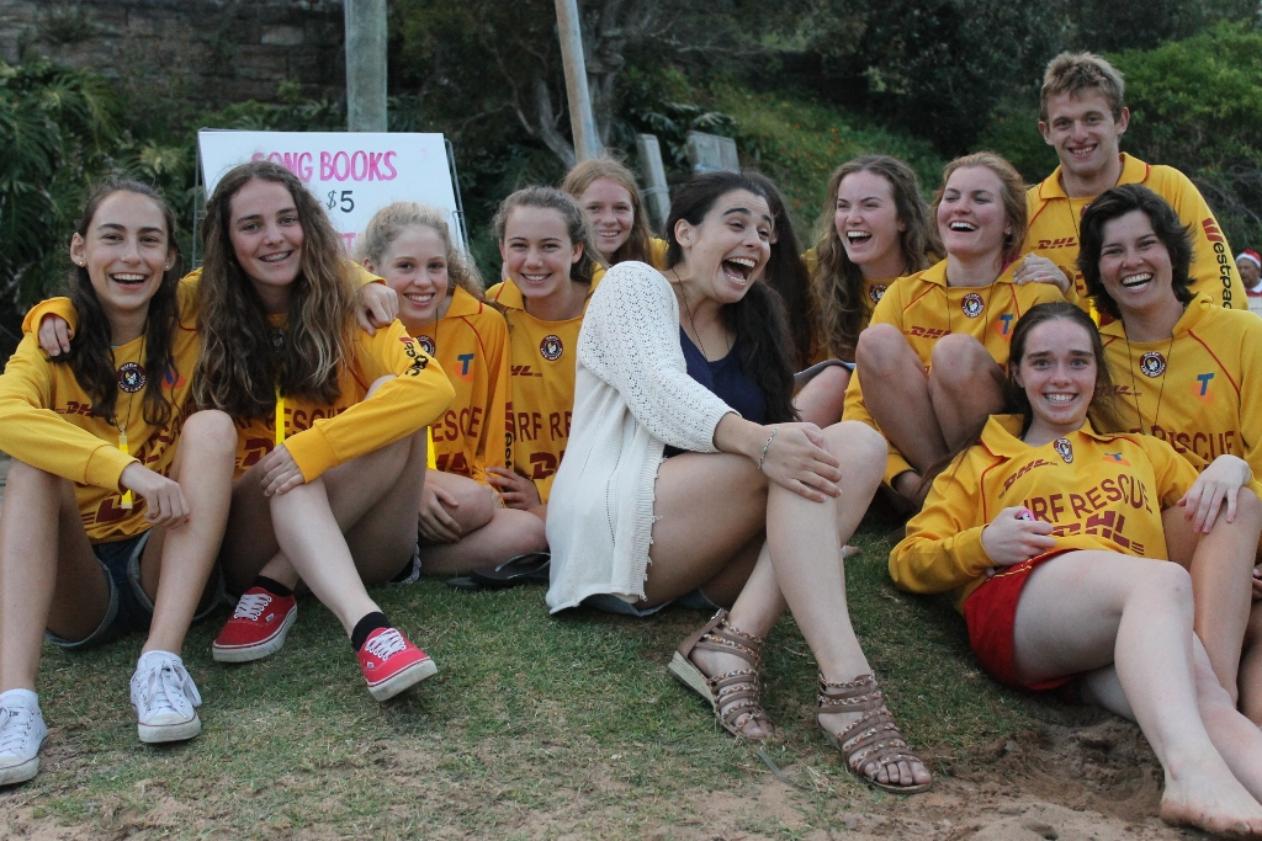 Whale Beach SLSC Members at Christmas Carols 2013 (we were getting photo-bombed by a 3 and 5 year old - thus the laughing!) - picture by AJG.
The volunteer patrol season ends today, Sunday 27th April 2014, and a tribute to all those who have served in every capacity on our beaches and behind the scenes from Saturday 21st of September 2013 to this day is well and truly warranted and a celebration we dive into, feet first.
There are still a number of events to run - the Turimetta to Warriewood Ocean Swim on May 4th still has a few spots left, the 2014 IRB Premiership Series, Round one of the series is scheduled for the 10th and 11th May 2014 at Collaroy Beach, Round 2 at Bateman's Bay on 24-25 May 2014, Round 3 over the weekend of June 7th-8th at Terrigal, Round 4 at Woonana on 14-15th of June and the IRB State Championships 27-29th of June at South West Rocks SLSC. The Pool Rescue Championships shall take place July 26th on the Cemntral Coast, the Awards of Excellence is scheduled for August 16th in Sydney and a big one, Rescue 2014 - taking place for ten days in Montpellier, France will see Pittwater representatives travelling a fair distance and participating from September 18th in the Open Surf Boat Competition (Rescue 2014 opens September 12th).
This season, apart from Profiles on great members of the thousands of SLS members comprising all Pittwater clubs from Masters to Nippers, we have lost a few great members in Bert King OAM and Peter Liddle, both Life Members of Newport SLSC and instrumental in the advancement of saving lives in initiating radio and power boats as part of surf life saving's development.
There have also been some great moments that underline how strong the movement is in Pittwater and the high level of expertise and skill our volunteers bring to their patrols - The Bilgola Gold Team was selected to represent Australia in the Trans Tasman, The Mona Vale Boat Crews excelled wherever they went all season, winning Gold in the Boat Relay at the Aussies while Mona Vale Black Boat crew took home the silver. Newport SLSC's Kinghorn Academy were crowned the overall winner at the 2014 NSW Surf Life Saving Championships, won the Handicap at the recent Australian Nationals (Aussies) and were an integral part of the Interstates competition, hosted by this Pittwater Club with NSW narrowly missing triumphing here too.
The Pittwater Swim Series, the SNB Branch Surf Boat Premiership, Carnivals for Nippers through to Opens, Branch Championships and East Coast Masters at Collaroy, October's Lion Island Challenge, the Adrian Curlewis Twilight Masters (try and keep up with this lot), Christine Hopton named as Pittwater Woman of the Year, the launching of three new surfboats; the Carol McManus, the Allan Collins, and the Lachlan Jones, the construction of the soon to be opened brand new clubhouse for Avalon Beach SLSC, the generosity of members sharing insights into many historical aspects of surf life saving in Pittwater enriching and educating us all - it has been a huge season from the tip of Barrenjoey to where the Narrabeen lagoon laps into the sea.
This week we'd like to share a few of the images we captured during the last several months as a tribute to all those who have as their motto 'Vigilance and Service'. When you glance over these images you will notice that our surf life saving clubs are also a celebration of what is great about our community and the individuals we live side by side with.
Our pages this season
Articles:
Adrian Curlewis Twilight Masters Carnival 2014, Arrival of the Mal - 1956 Surf Boards: by David Lyall and Bob Head Aussies 2014 - Pittwater Surf Life Savers Excel: Newport SLSC is 3rd overall as of 5/4/2014, A Week In Pittwater March 2014 Issue 54 ,
Bilgola SLSC Christens New Boat and Launches Carnival Season with their Annual Boat Carnival, Bilgola Gold Surf Boat Crew to Represent Australia in 2014 Trans-Tasman Test Match Series, Bilgola Gold Surf Boat Crew Wins 2014 Trans-Tasman Test Match Series by Dennis O'Toole,
Christine Hopton - 2014 Pittwater Woman of the Year, 5,000 Gear Up for Iconic Surf Life Saving Competition - The Aussies 2014 by SLS Australia + The Original Reports from the March 1915 1st Australian Carnival at Bondi and the 1953 one at Newport Beach,
Front Page 141 Front Page 145 Front Page Issue 146 - THE BIG SWIM - 40th year precursor, Front Page Issue 147 - National Championships 2014 Hosted by Newport SLSC and Palm Beach SLSC - Four Summer Traditions 2014, Front Page Issue 139, Front Page Issue 148 Front Page Issue 149 Front Page Issue 154 Front Page 157
Inaugural Surf Boat Shoot Out at RMYC - Opening Event of the 2014 Pittwater Festival
Lion Island Challenge 2013 - hosted by Avalon Beach SLSC,
National Interstate Championships 2014 Hosted by Newport SLSC, Newport Creates History With Branch Title Win by John Guthrie, Newport SLSC Hosts Round Two 2013 Surfboat Premiership, Newport SLSC Lead the Charge After Day Two of 2014 NSW Surf Life Saving Championships , Newport SLSC's 2014 Pool to Peak Ocean Swim
Mona Vale Hospital's 50th Birthday - A Jubilant Celebration of Community - Jubilant Swim Hosted by Mona Vale SLSC ;(36th Don Jenkins Memorial Swim in lin below)
Palm Beach SLSC Excels at 2014 NSW Masters Championships from Gordon Lang, Palm Beach SLSC - Four Summer Traditions 2014, Pittwater Surf Life Saving Masters at 2014 NSW Championships - A Toast To The Masterful
SLSSNB 2013 Boat Premiership Round One at Bilgola, SLS SNB 2014 Boat Premiership Round Two at Newport, SLSSNB Boat Premiership 2013 Round Three hosted by Warriewood SLSC, SLS SNB Boat Premierhsip 2013 - Round Four at Collaroy, SLS Winter Jet Ski Training at North Palm Beach - Peter Finch, Surfboat Shoot-out - Pittwater Festival Launch Event by Dennis O'Toole
The BIG SWIM 2014 - report and pictorial includes a chat with Paul Hughes, winner of the first race, Paul Young, who was busy helping a few others get back to shore in the original race and Peter Taylor - all Whale Beach SLSC stalwarts, all life savers, The Evolution of Powered Surf Craft In New South Wales by Roper Lars Scott (Buster) Brown Q.C.B.C. The Bilgola SLSC' s Sweet Cheeks – Young Ladies With A Great Attitude, The Smurfs Team Up with Sally Fitzgibbons for Children's Stay Safe Program Summer 2014, 35th Warriewood to Mona Vale ocean Swim - The Don Jenkins Memorial Race, 36th Warriewood to Mona Vale Ocean Swim 2014 – the Don Jenkin Memorial Swim, 2014 Pittwater Festival Launched by Hon. Bronwyn Bishop and Surf Boat Shoot Out on Pittwater
Warriewood SLSC Club Launches the Allan Collins Surf Boat - named to honour the man known as 'The Master' throughout the 1950's and 1960's for his prowess as a sweep, Wave Warriors Competition at Newport Surf Life Saving Club by Michael Mannington, Whale Beach SLSC Opens it's new clubhouse and celebrates its 75th anniversary, Whale Beach SLSC's 2013 Inaugural Carols by Candlelight - A Soulful Delight!
Profiles:
Nick Carroll, Allan Collins, Kate MacDonald, Reginald Charles Wood, RLS Brown Romilly Madew
Lead into the 2013-14 Season:
Aussies Out to Restore National Pride in Surf Rescue Challenge by Surf Life Saving Australia - Newport SLSC Surf Life Savers in team
Bilgola SLSC - the First 10 years - History
Newport SLSC 1909-1938 Overview Part 1 - History
North Narrabeen SLSC - The Formative Years History
North Palm Beach SLSC - The Formative Years History
Sun and Surf - the Call of the Beach by D.Y. (1928)
Surf Bathing Creates Surf Life Saving and Manly's first Surf Carnival in 1907
Surf Bathing In Australia and The Advent of Flags as Safety Devices - 'Swim Between the Flags'
Bert King OAM (Herbert Christian)- September 2013: 15.4.1930 - 19.9.2013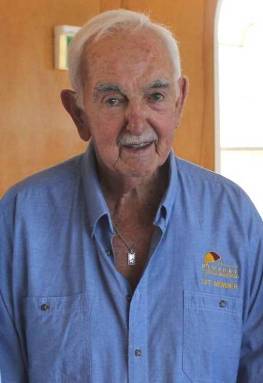 A gentleman who has done so much for Surf Life Saving he received an Order of Australia Medal in 1986 for his contribution. A past President the Manly Warringah Branch of the Surf Life Saving Association, Past President of Newport SLSC as well as Club Captain, Life Member of the Surf Life Saving Association of Australia, Manly Warringah Branch and Newport SLSC, the man who had the great idea of employing power boats in rescuing those in peril. Bert saw the Pittwater landscape change and contributed to this as a builder, once working as a foreman on Mona Vale Hospital when this was first being built.
The list of roles Bert undertook in both SLSC and as a builder stated that here was a no strings, no facades man with a deep and abiding love of his children and grandchildren. He took pride in his family's contribution over three generations to Newport SLSC and reeled off their own contributions much faster then his own. Well known for using colourful language he was also renowned for being one of those who contribute to the infrastructure of society simply by giving what is inside of them.
Although a proficient swimmer when younger, it was his love of surf craft, in particular surfboats, that lit up his eyes when speaking.
On Sunday October 6th, 2014 Avalon Beach, Bilgola, Mona Vale, Warriewood and Long Reef bought boats to help send off Bert King. They joined the Newport boats as family members scattered Bert's ashes from the recently restored 'Bert King' (a 1974 Clymer). There were board and ski paddlers and local surfers out there with members. It was a glorious, sparkling day and plenty of Bert's mates from surf clubs around Australia joined with those from the building industry, the RMYC and all his local friends to say farewell. Bert was well loved in our community for good reason and will be sadly missed by all who were lucky enough to meet him.
Bert King OAM - Profile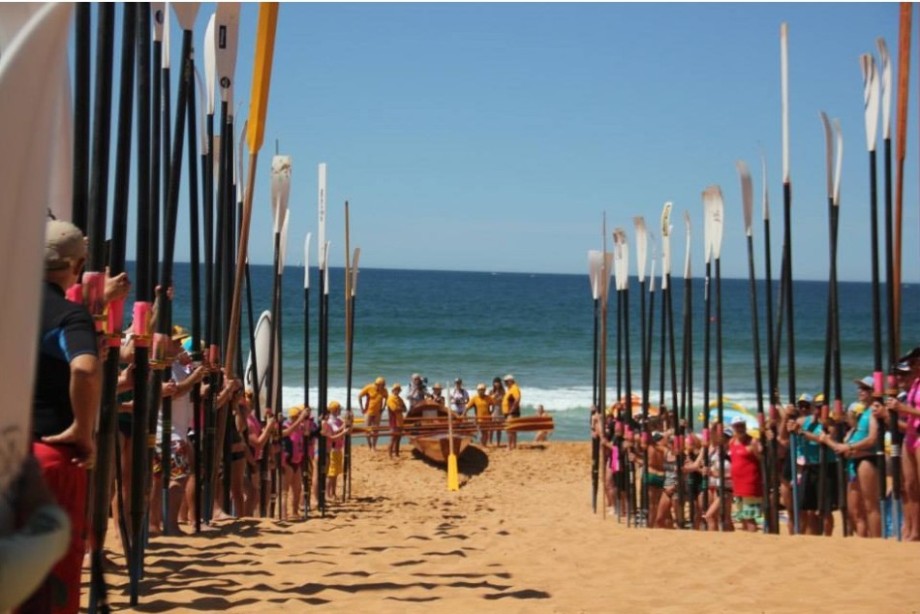 __________________________________________________
Peter Liddle SLSNSW Life Member - 1928 - April 2014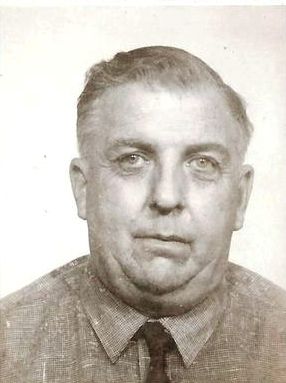 Peter's love of Newport and his lifelong commitment to the Surf Club and later the Surf Life Saving Association started in early 1950. One of his most significant achievements was shared with his close friend, another well-known life member – Bert King. Together, they pioneered the introduction of powerboats into surf life saving.
Peter's most recent role was as NSW State Radio Advisor. Peter had a vision for modernising communications for Surf Life Saving. He had the expertise, the contacts, the leadership and the determination and commitment to see this massive undertaking through to completion. It started with changing the whole radio system from AM 73 meg to UHF Line of sight radios. This meant obtaining dedicated frequencies for SLS, selection and testing of equipment and then the massive roll out across NSW. During this time Peter developed and built waterproof radio units for the IRBs, installing 25 Watt radio's into club houses.
Peter and Terry Boardman then moved to installing a system of repeater stations up and down the coast that enabled the radios to broadcast and receive in the most difficult and remote places along the coastline. Communications were centrally monitored and actions coordinated at base stations such as the Warringah Surf Rescue Base station located at Fisherman's beach at Collaroy.
Surf Life Saving greatly benefited from Peter's contribution and he will be sadly missed.
Adrian Curlewis Twilight Masters - 2014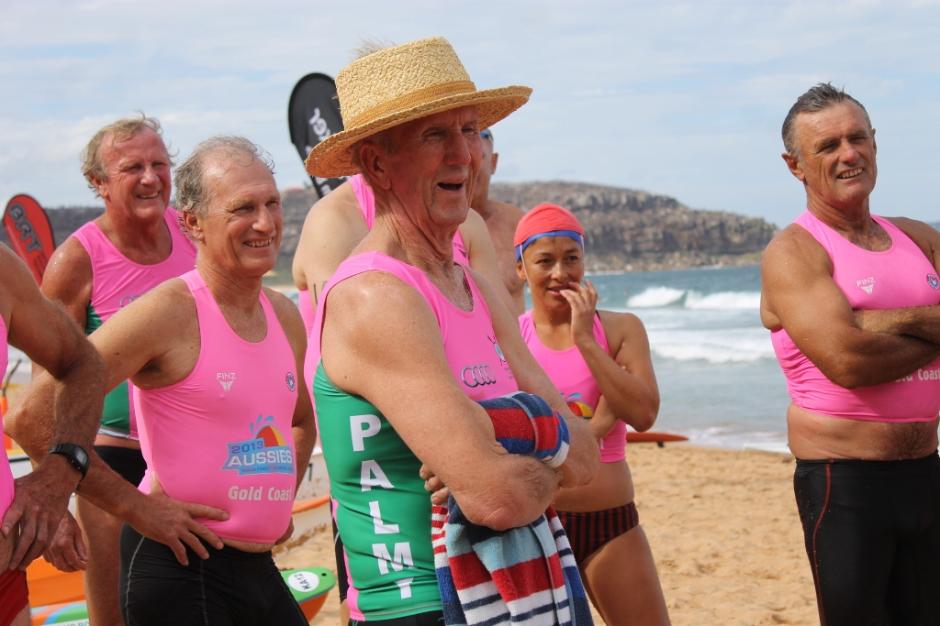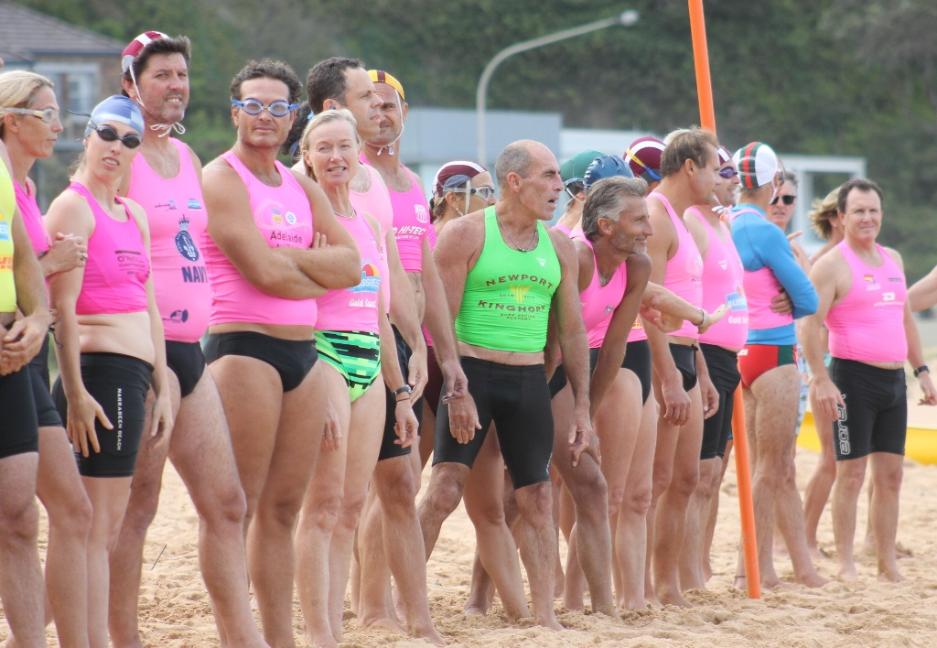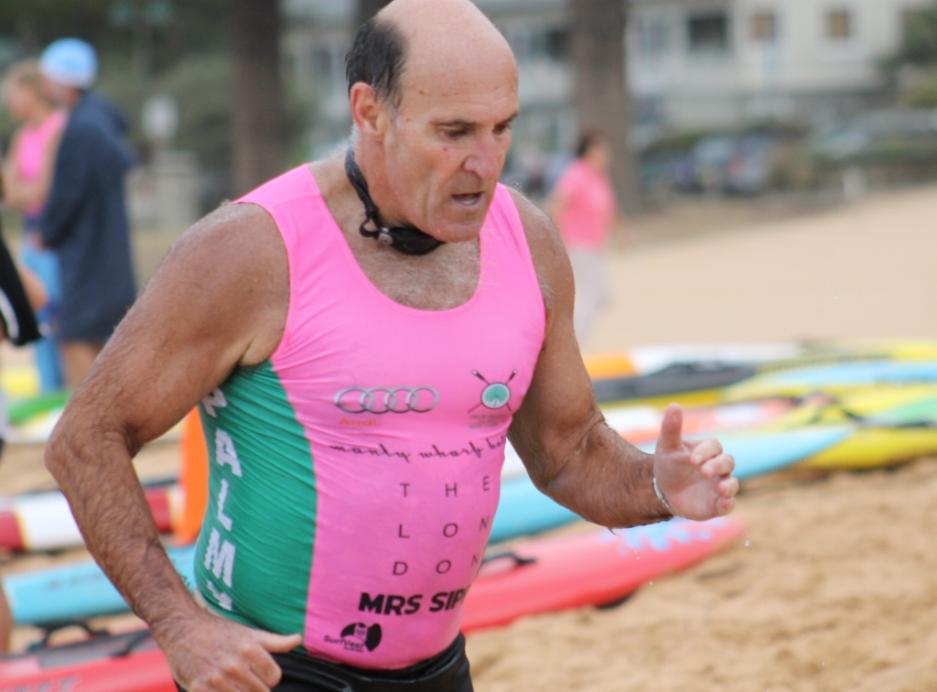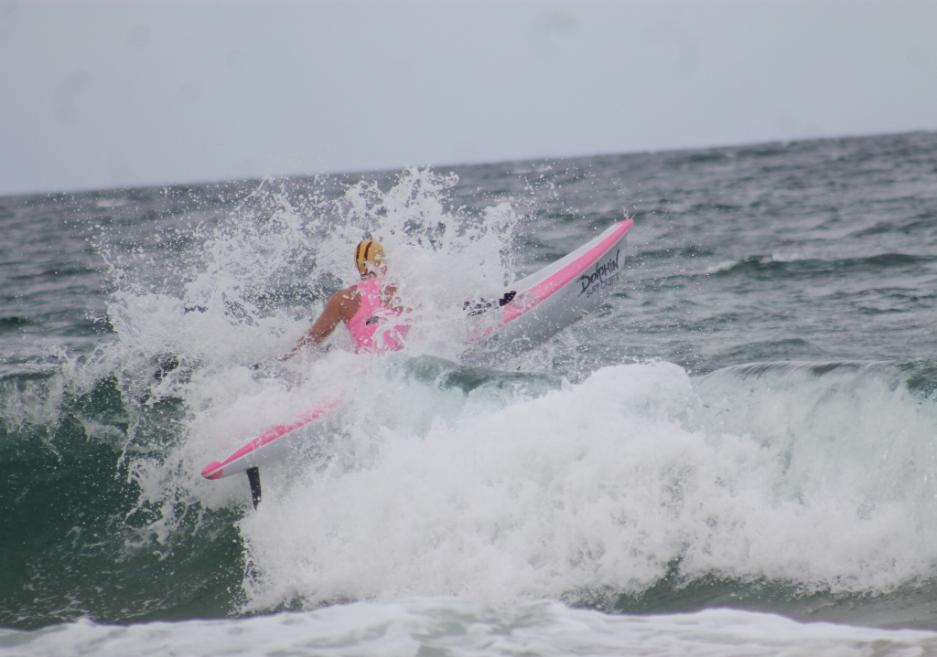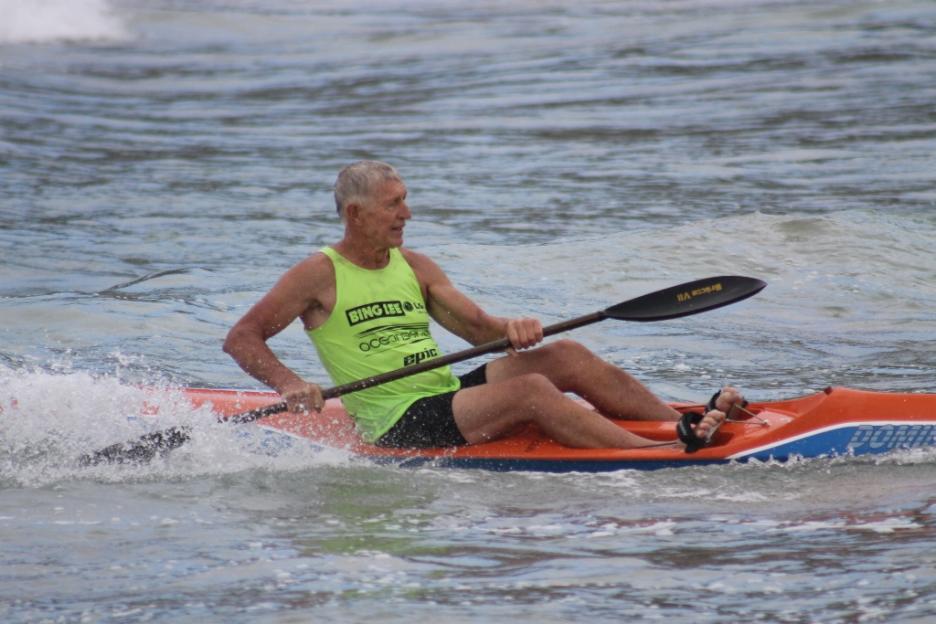 No Interference Ruled !!!!???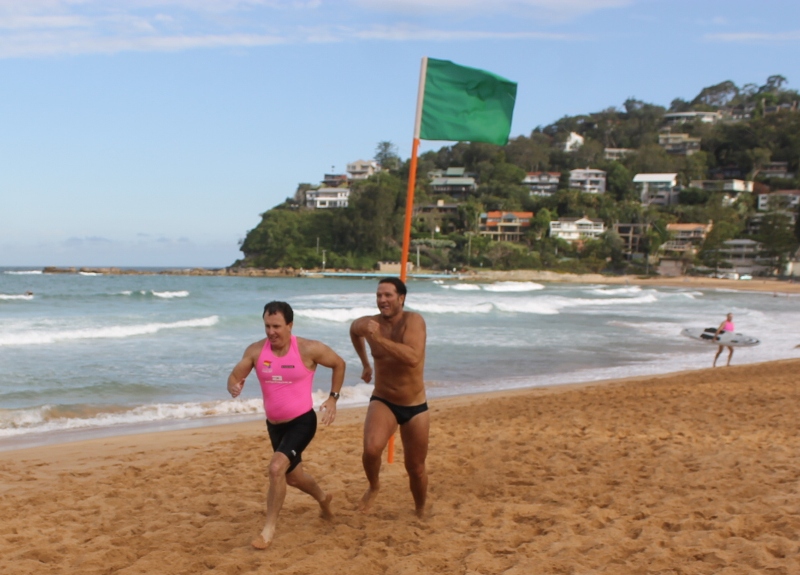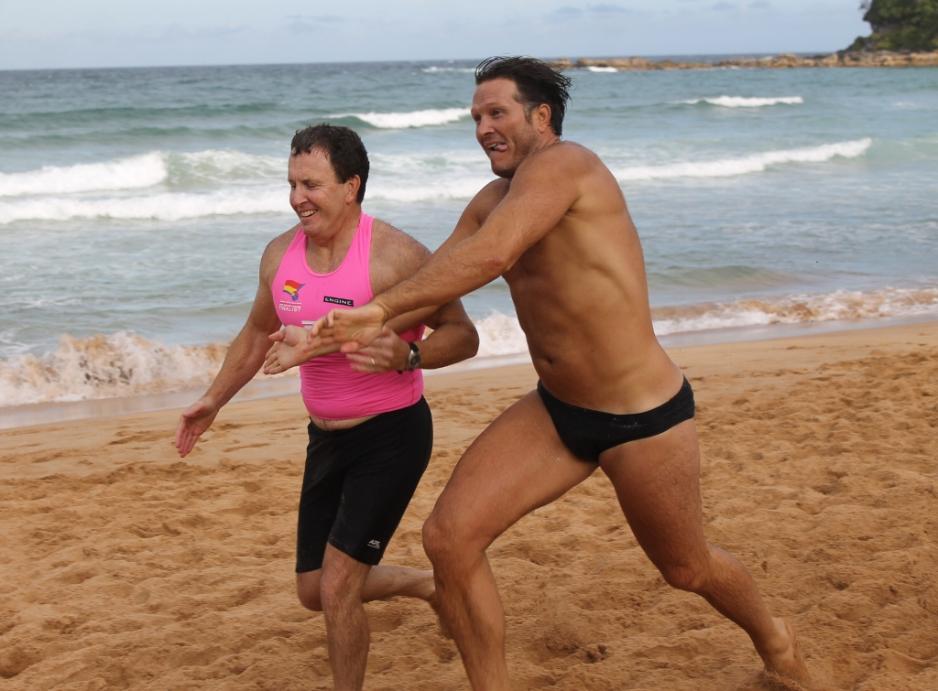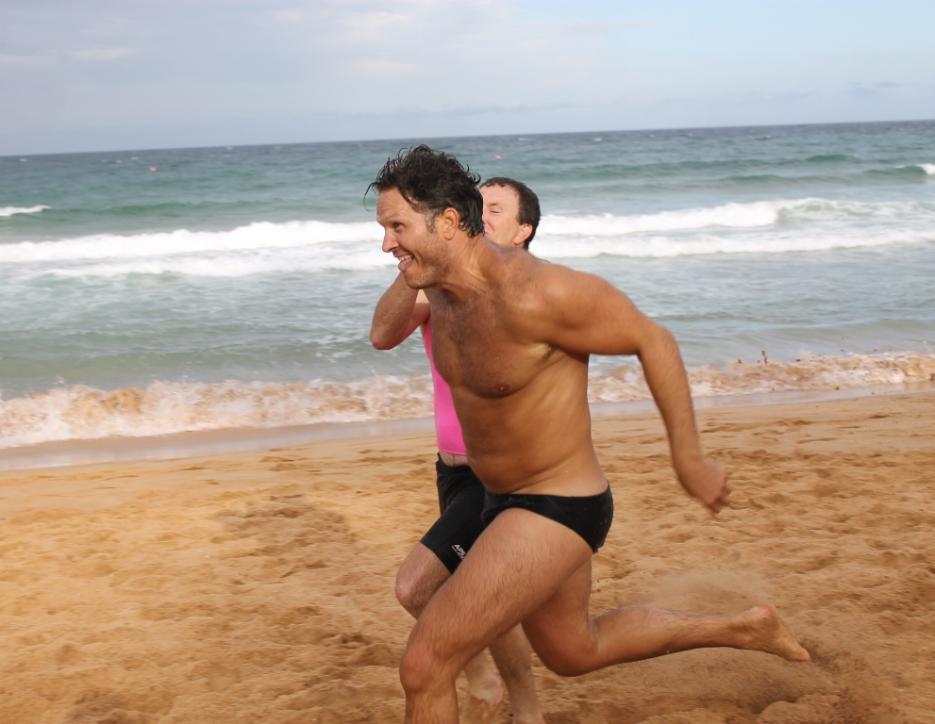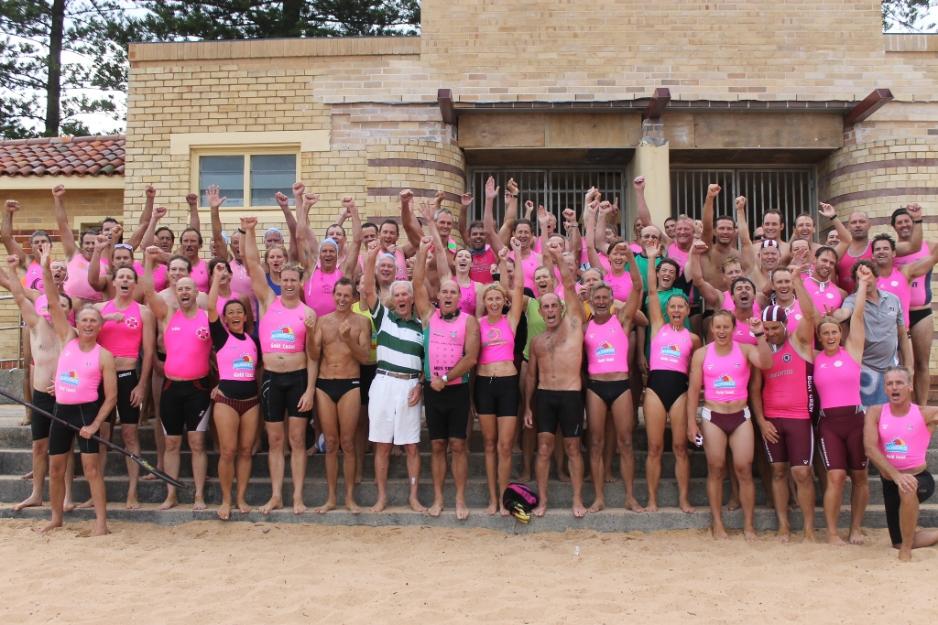 Max Brooks wins Male Athlete of the Carnival at Australian Nationals 2014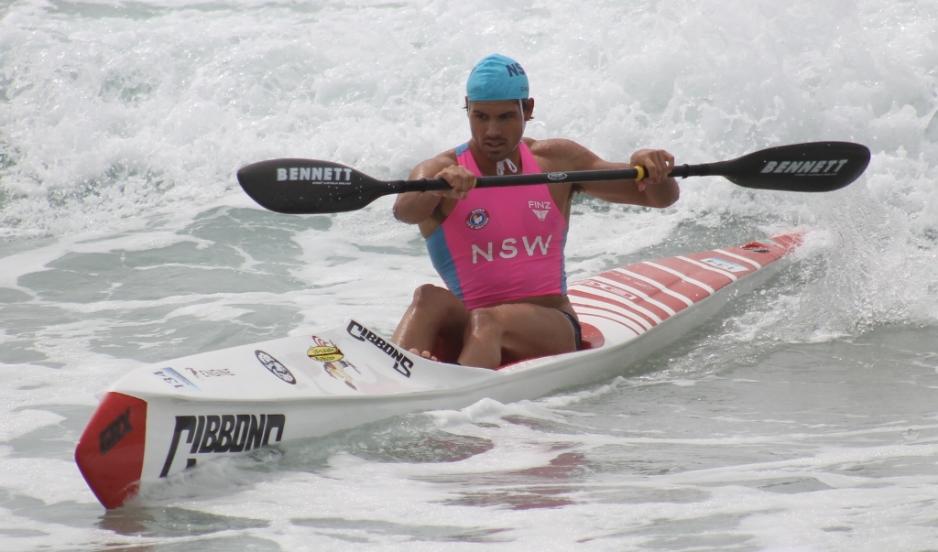 Lion Island Challenge 2013 - Avalon Beach SLSC Hosts its 8th Ocean Race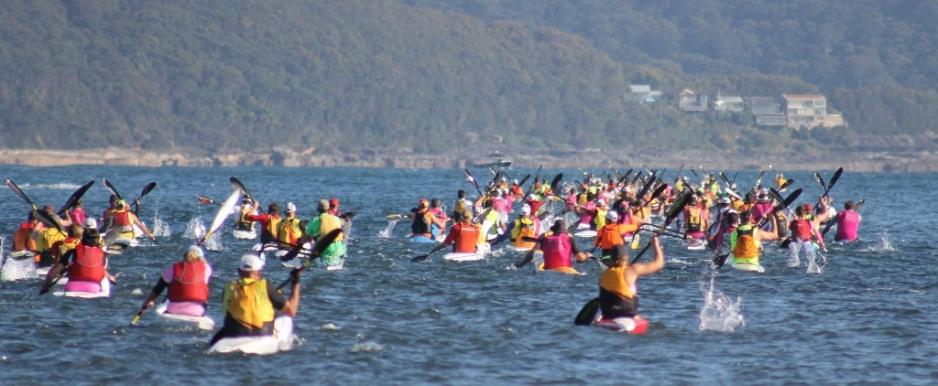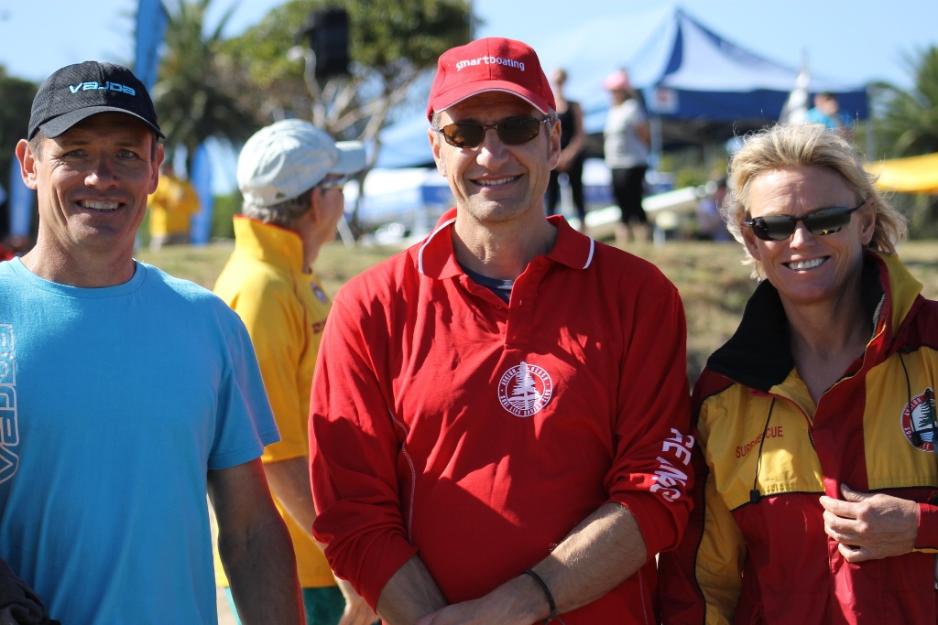 Race director Brett Greenwood, Dirk Dramer and Louise Lindop - Avalon Beach SLSC members.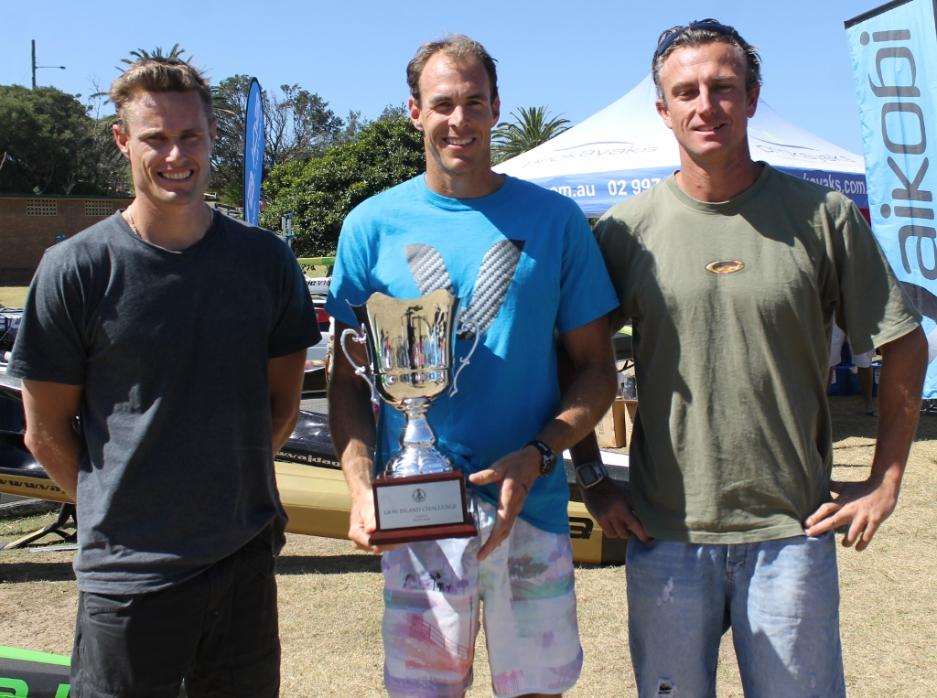 Jeremy Cotter (2nd), Tim Jacobs(1st) and Nathan Baggaley (3rd). Picture by A J Guesdon.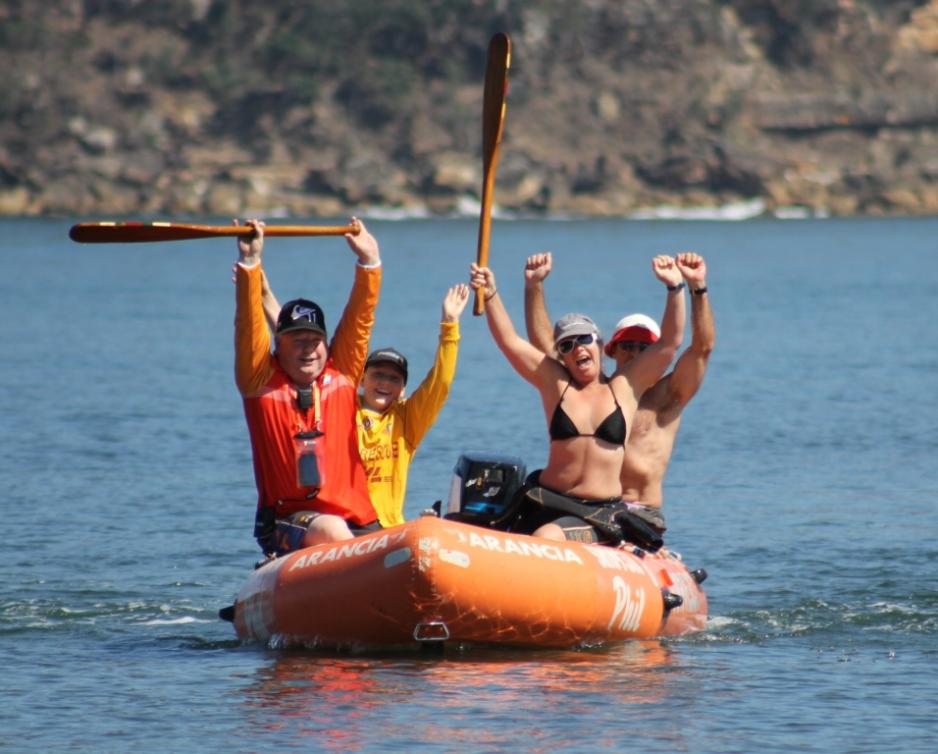 Not sure this counts - but they were paddling!
Mona Vale 'Blacks'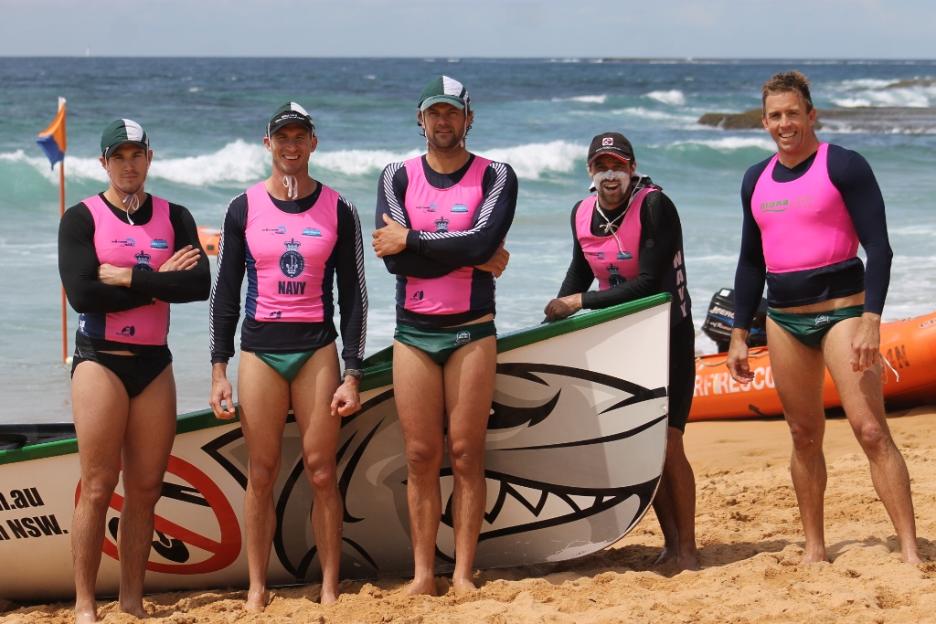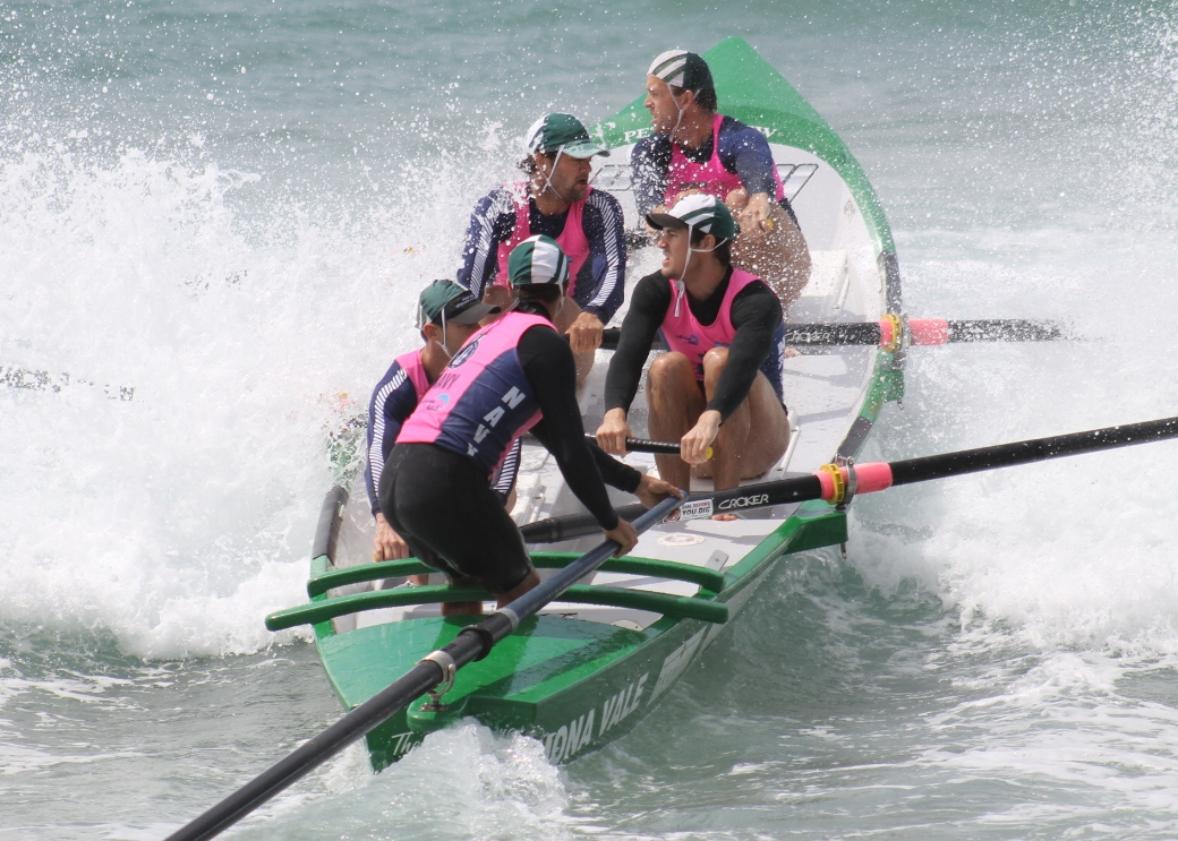 Bilgola SLSC Boat Carnival 2013 - Launch of the Boat Carnival Season and New Surf Boat the Carol McManus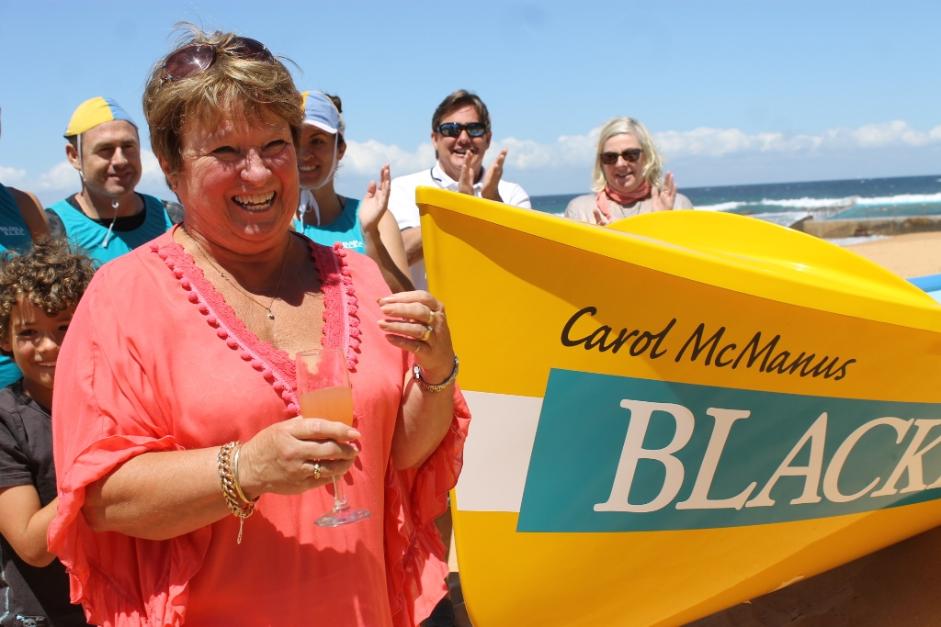 Carol McManus with the Carol McManus. Picture by A J Guesdon.
2014 Boat Premiership - Round 1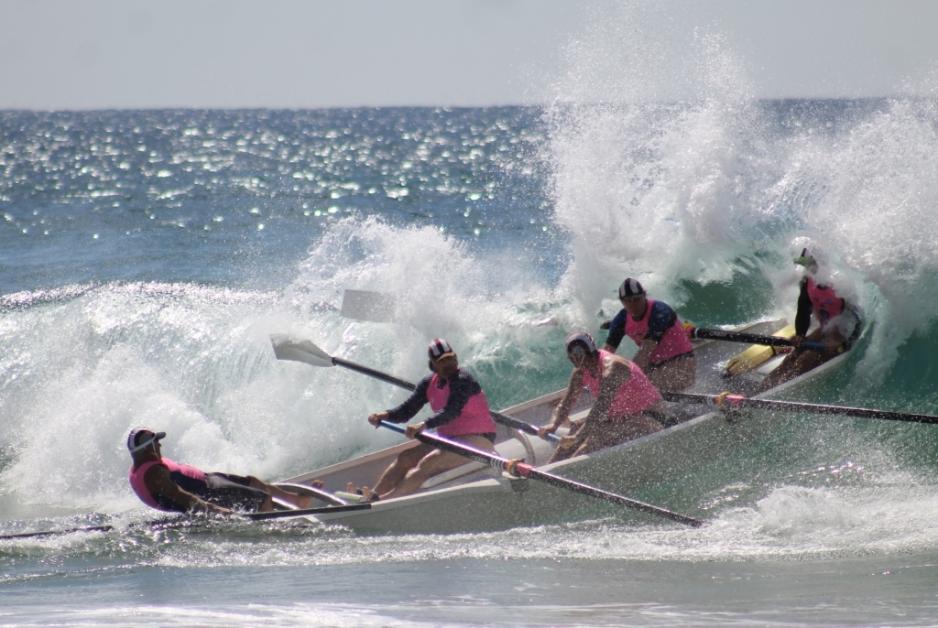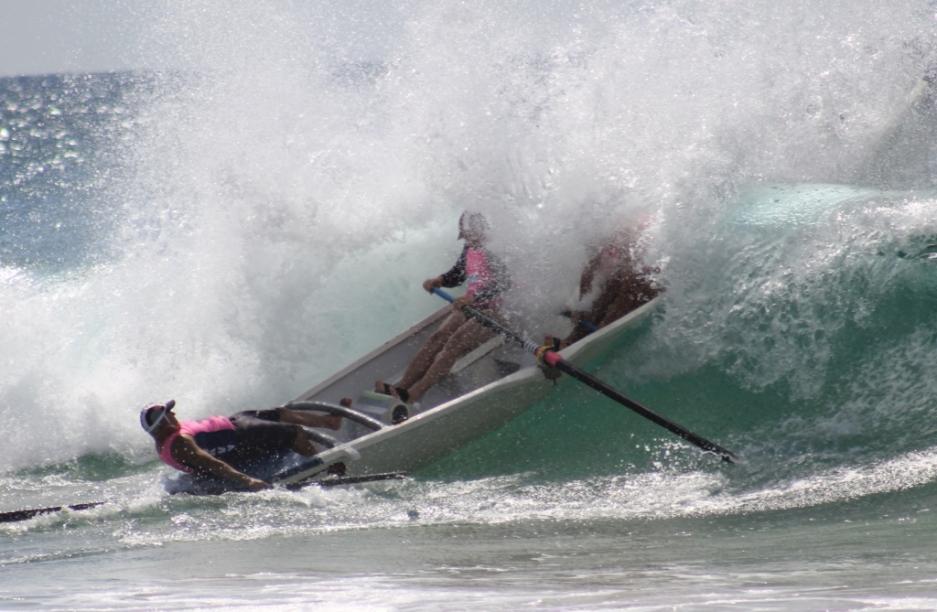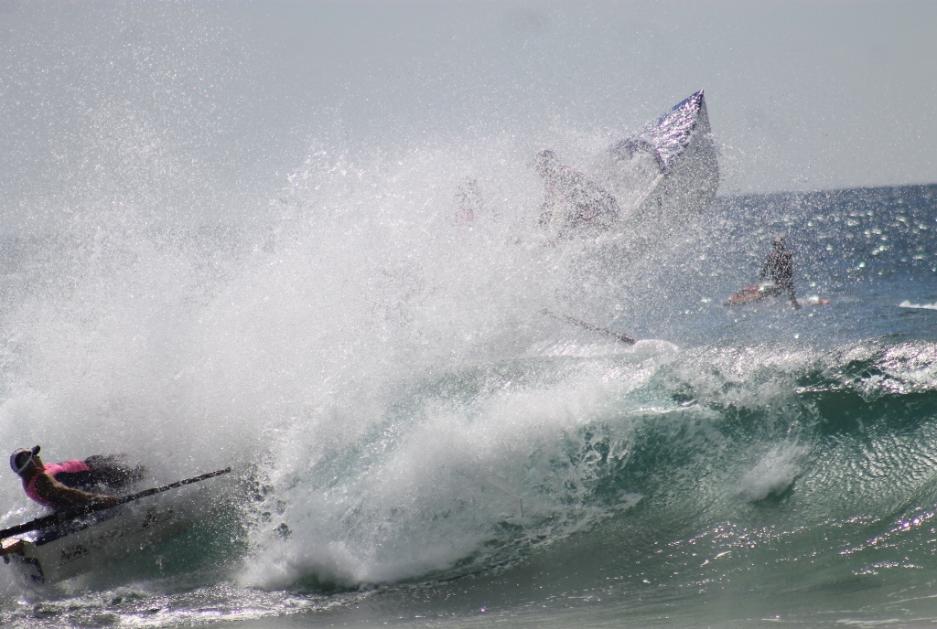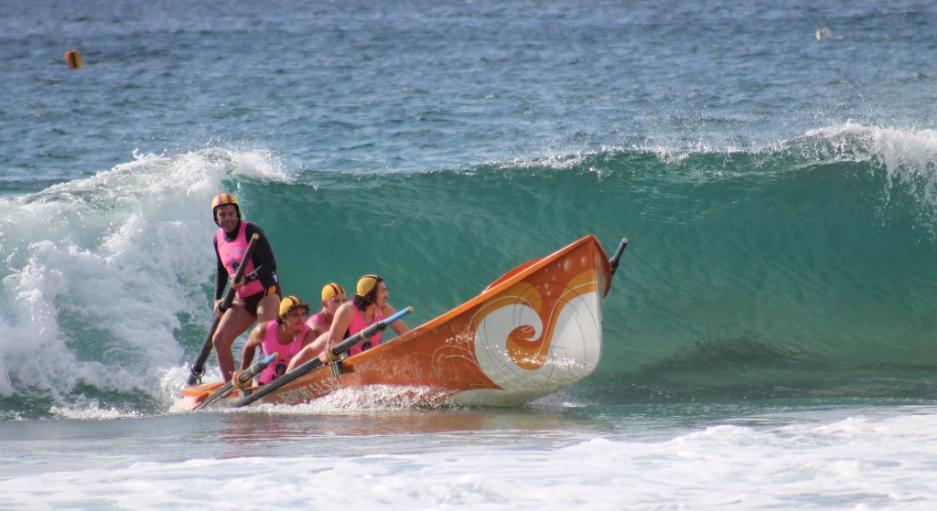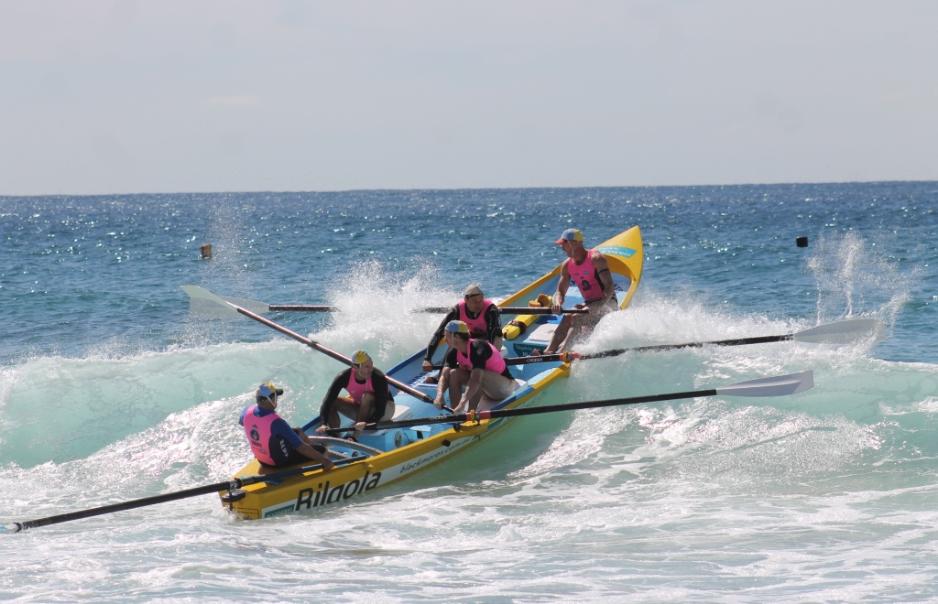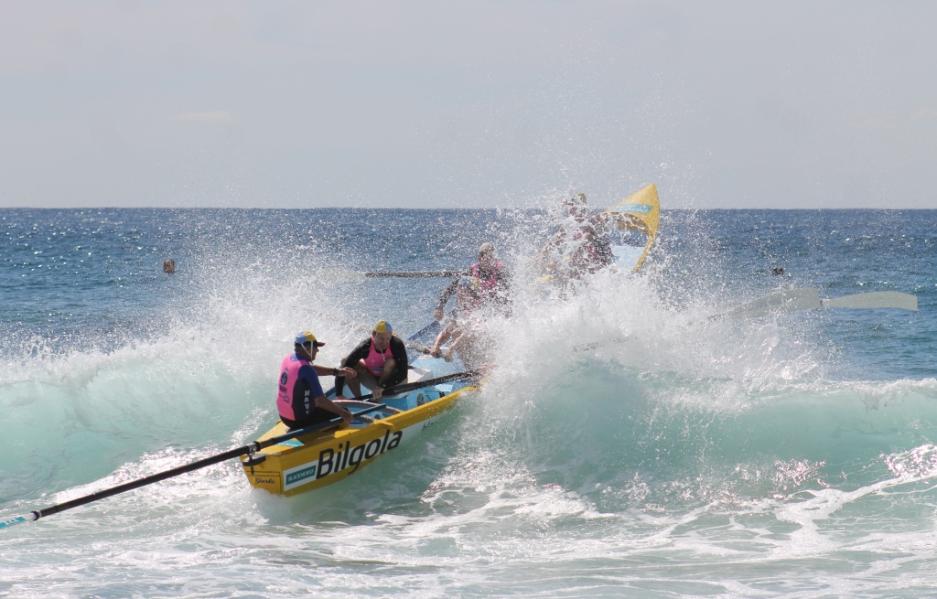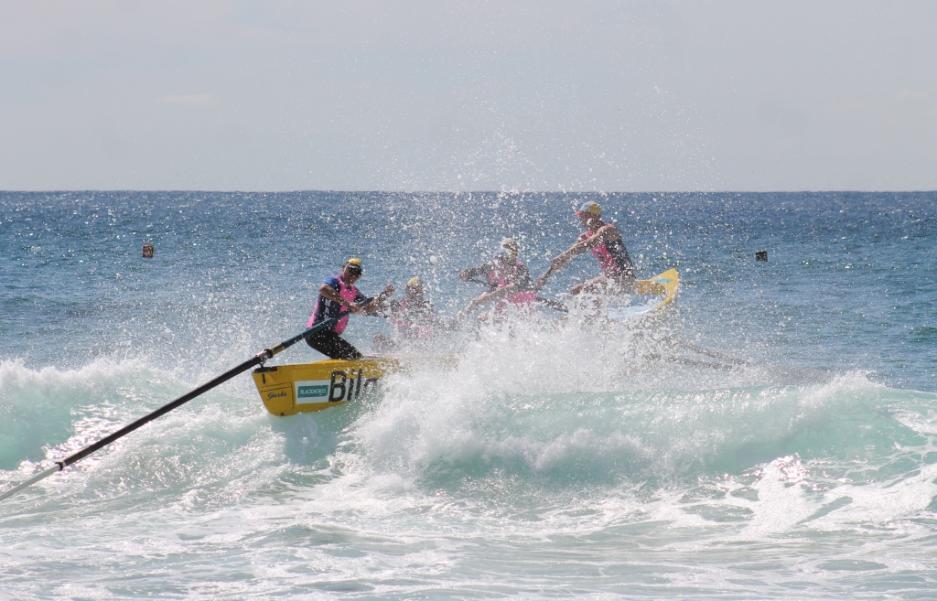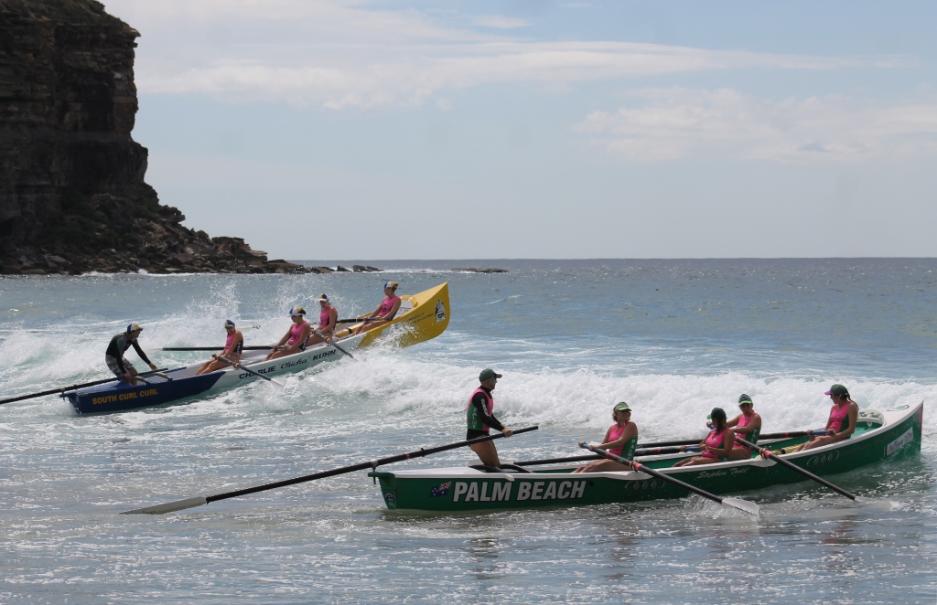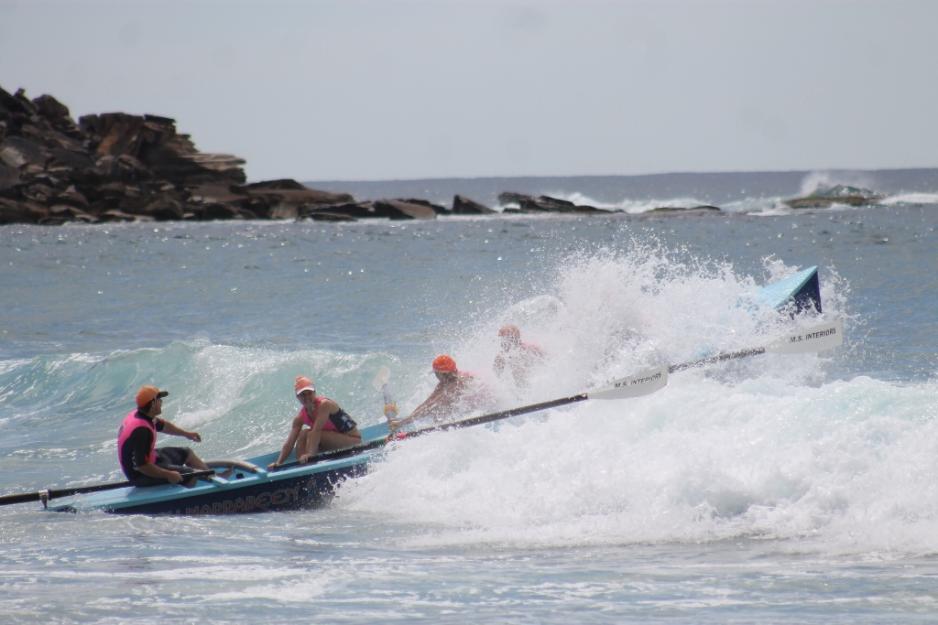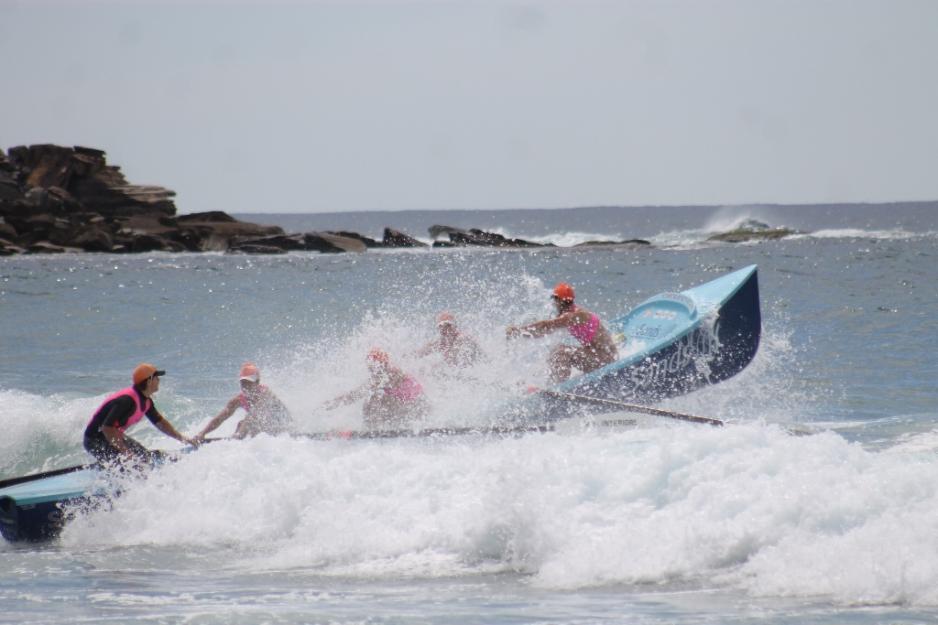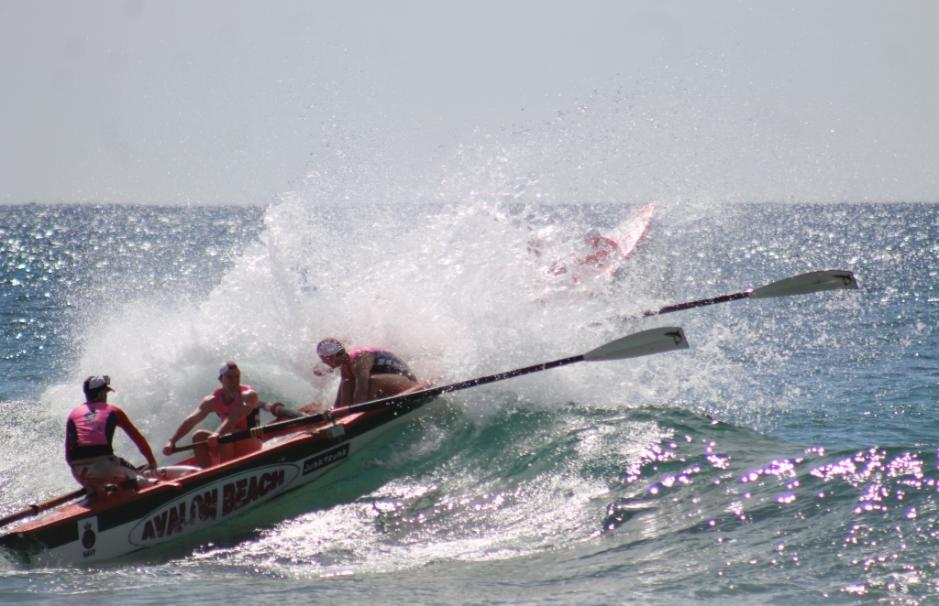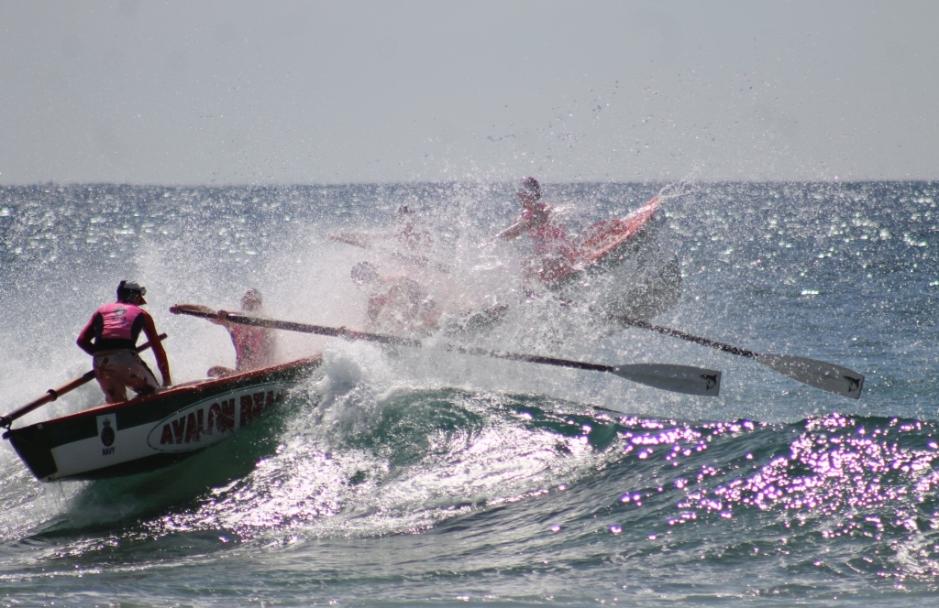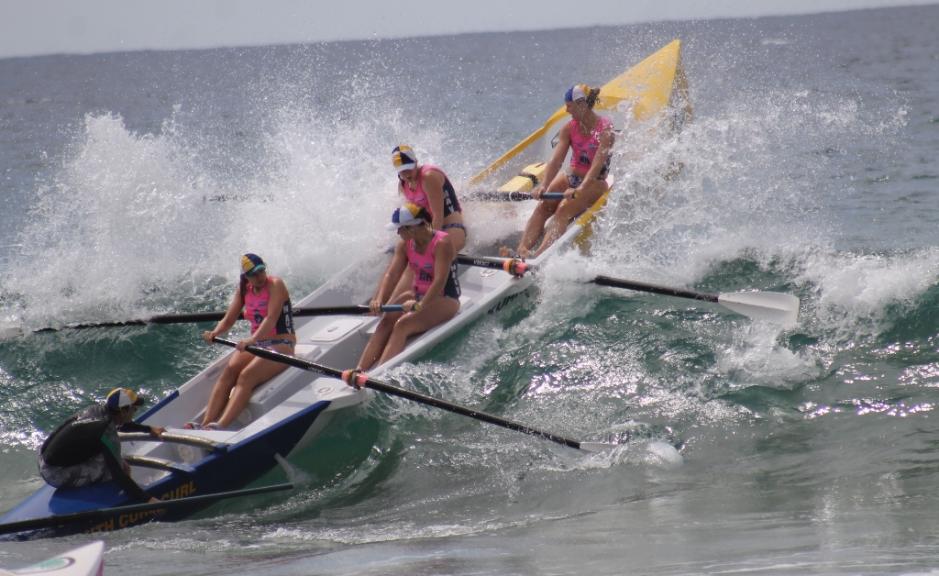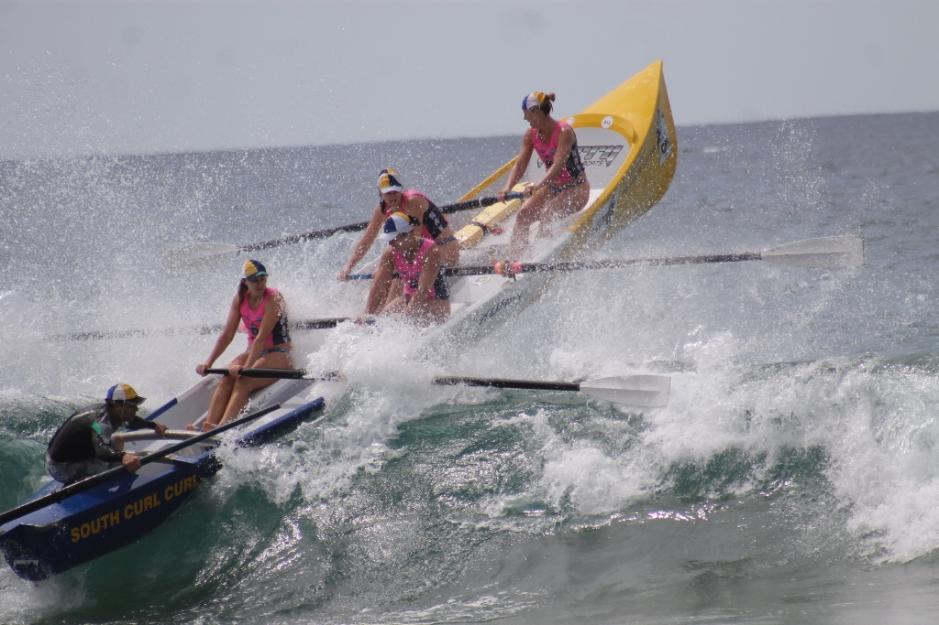 Warriewood SLSC Hosts Round Three of Surf Life Saving Sydney Northern Beaches (SLSSNB) 2013 Boat Premiership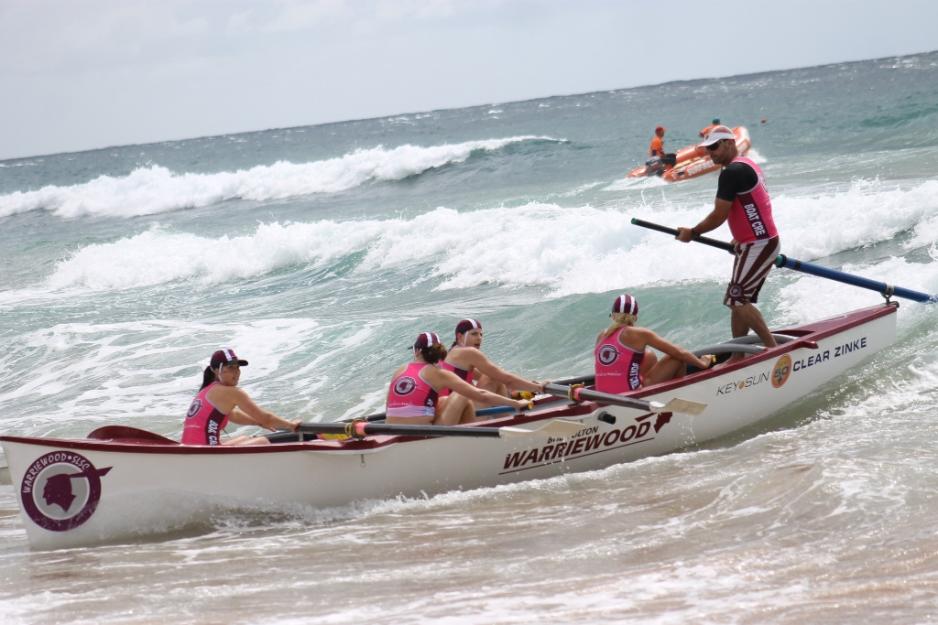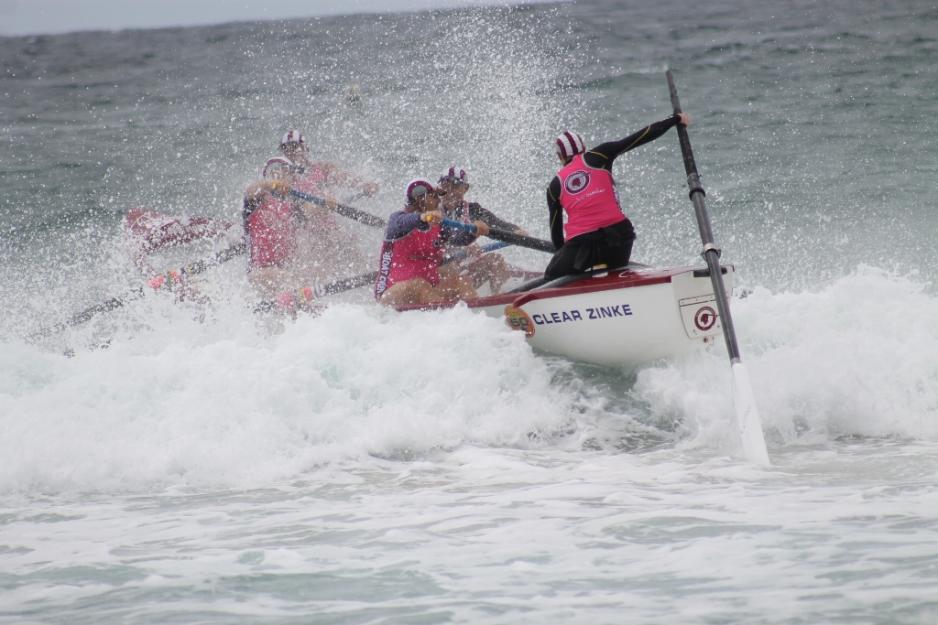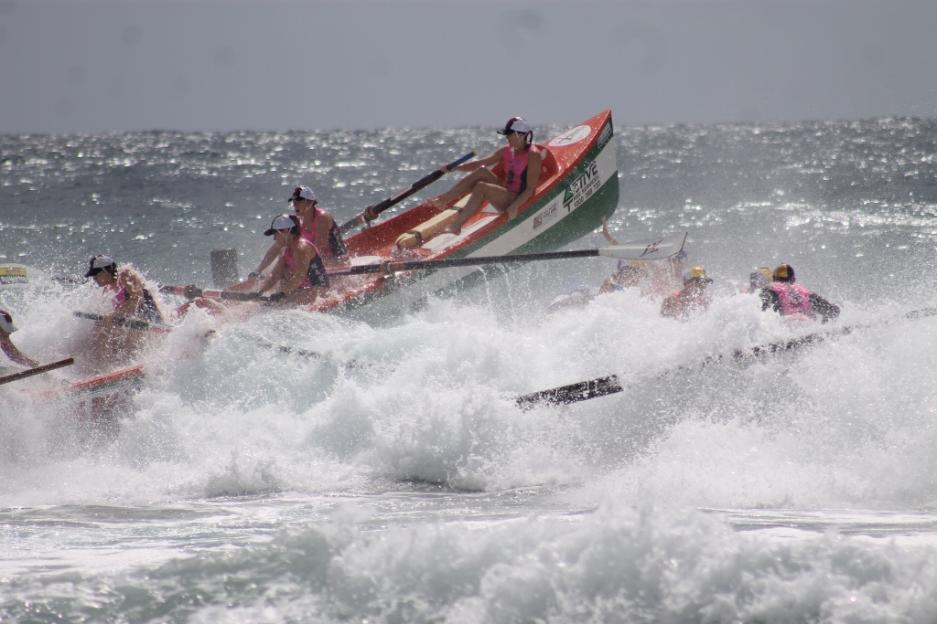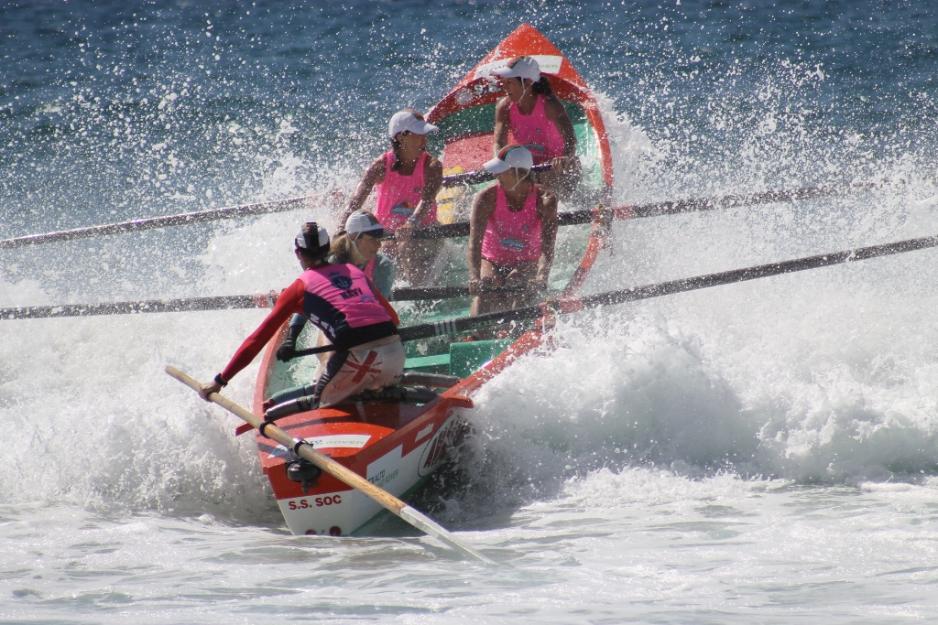 Warriewood SLSC Club Launches the Allan Collins Surf Boat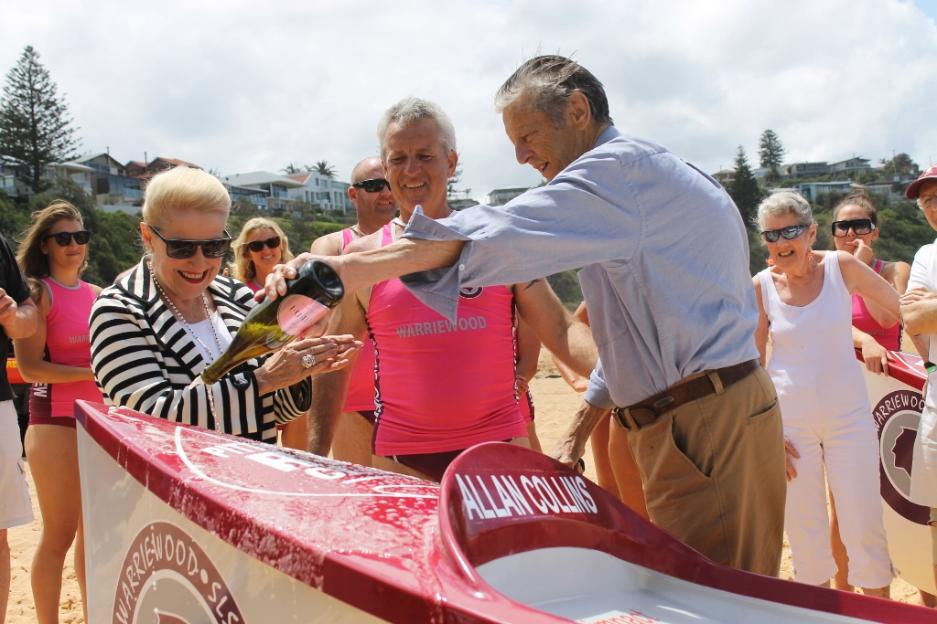 Hon. Bronwyn Bishop, Rusell Lamb and Allan Collins christening the Allan Collins.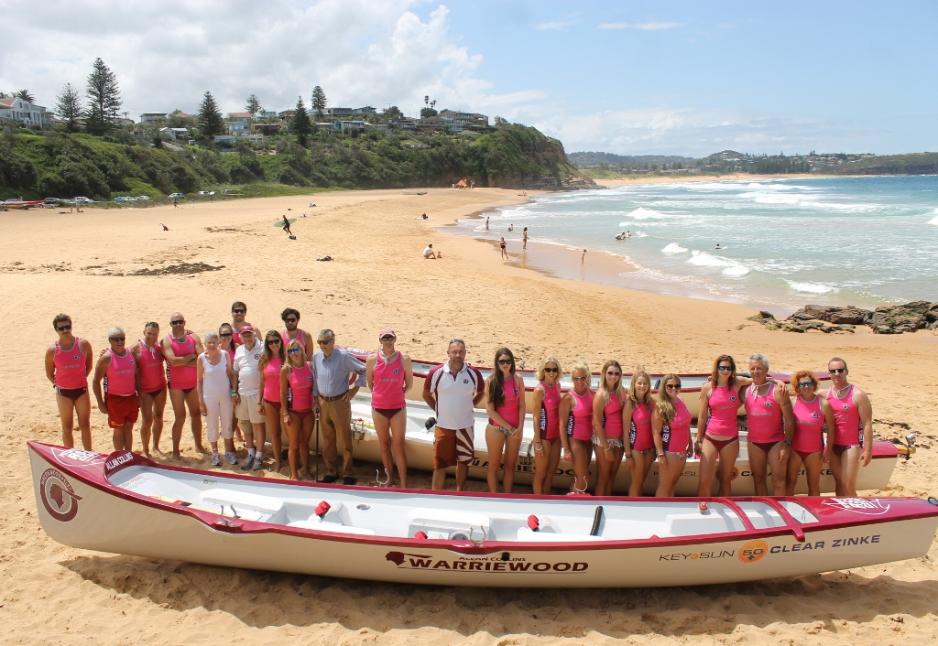 National Interstate Championships 2014 Hosted by Newport SLSC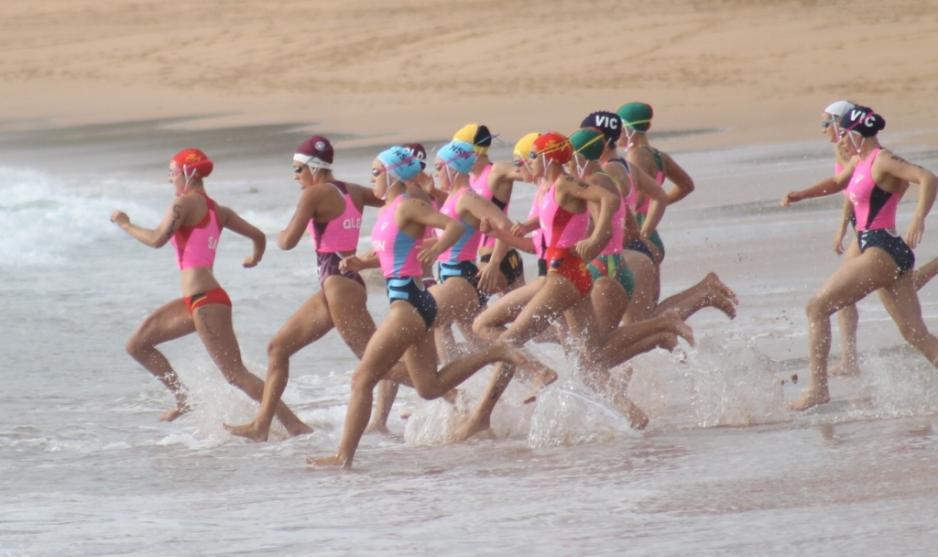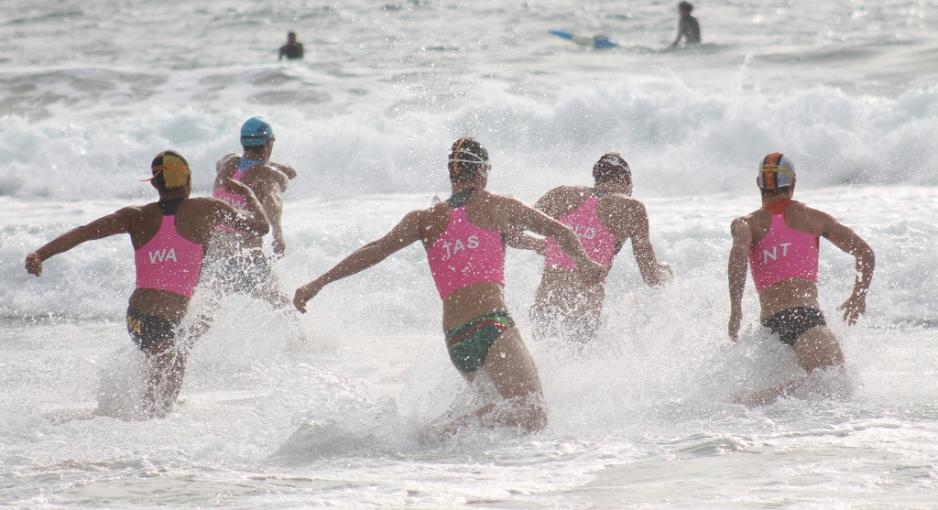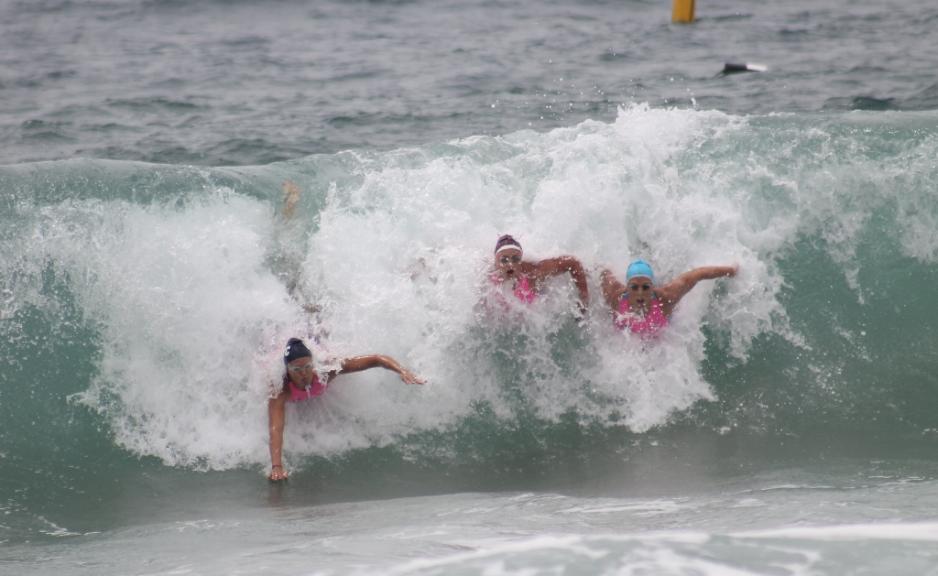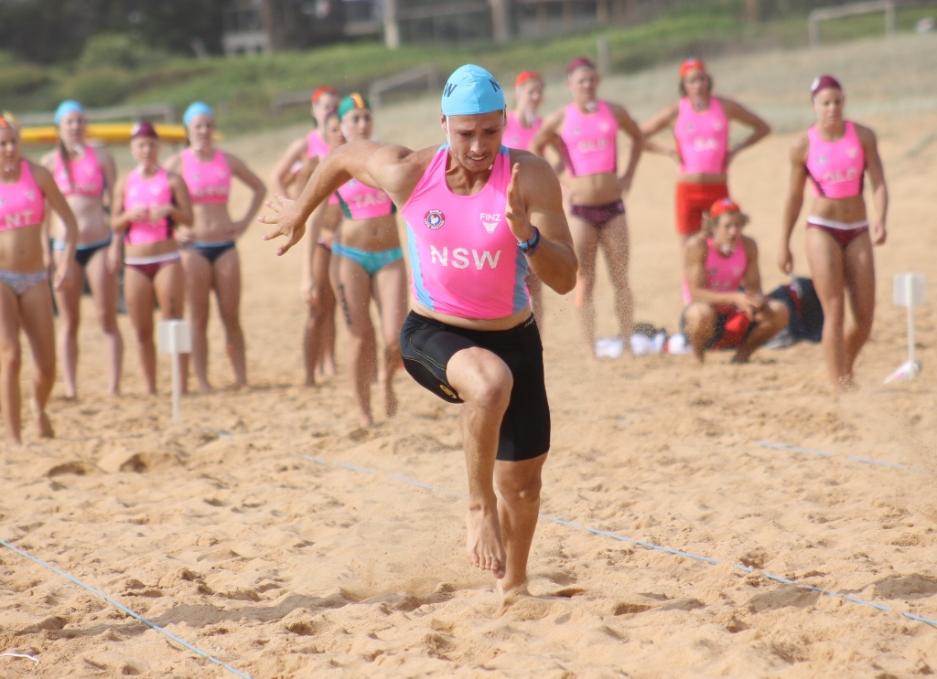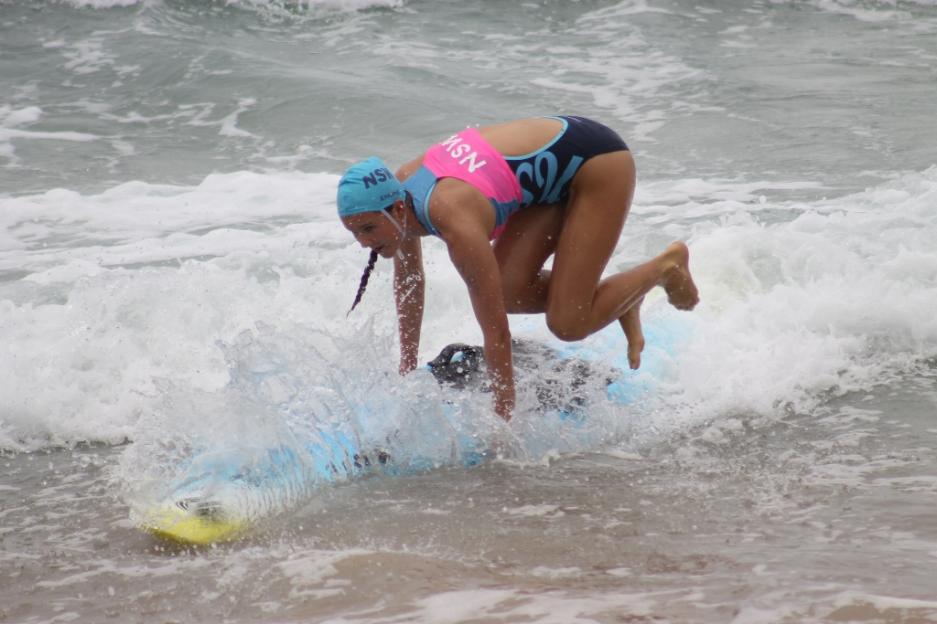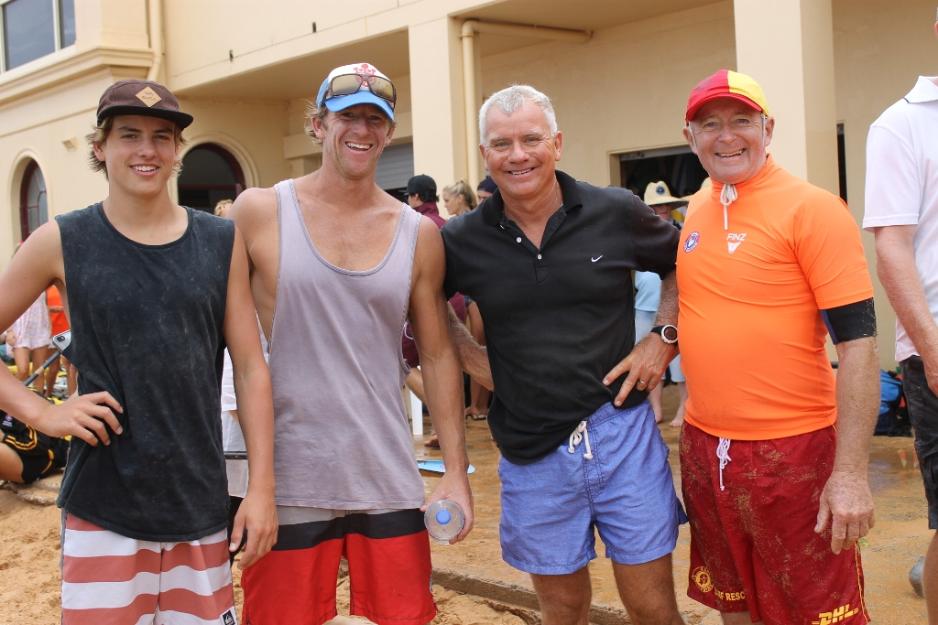 Whale Beach SLSC -
The BIG SWIM 2014 – the 40th Bob Lynch Memorial Palm Beach to Whale Beach Ocean Swim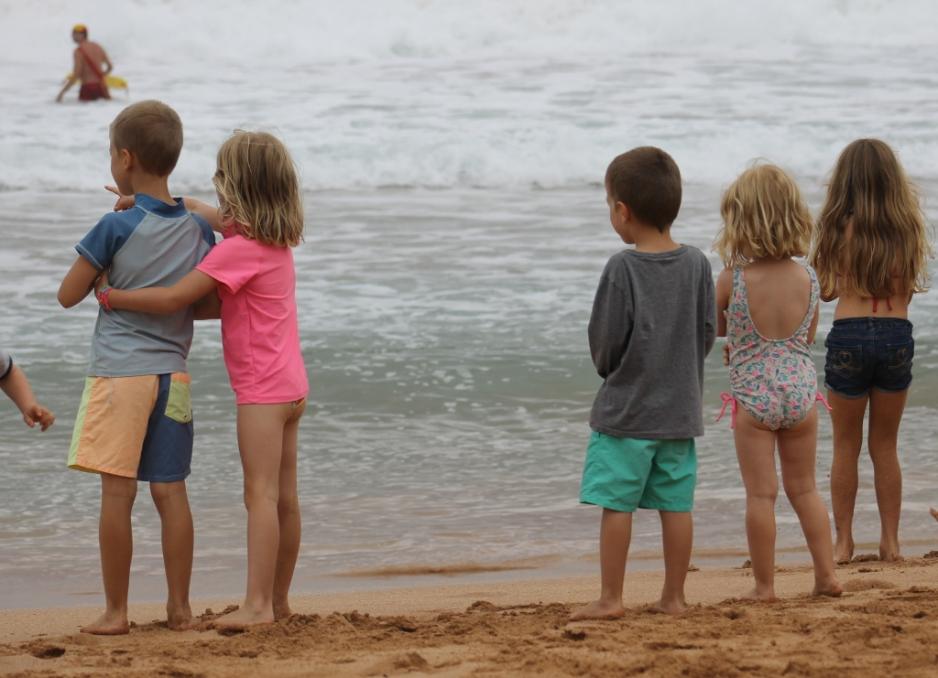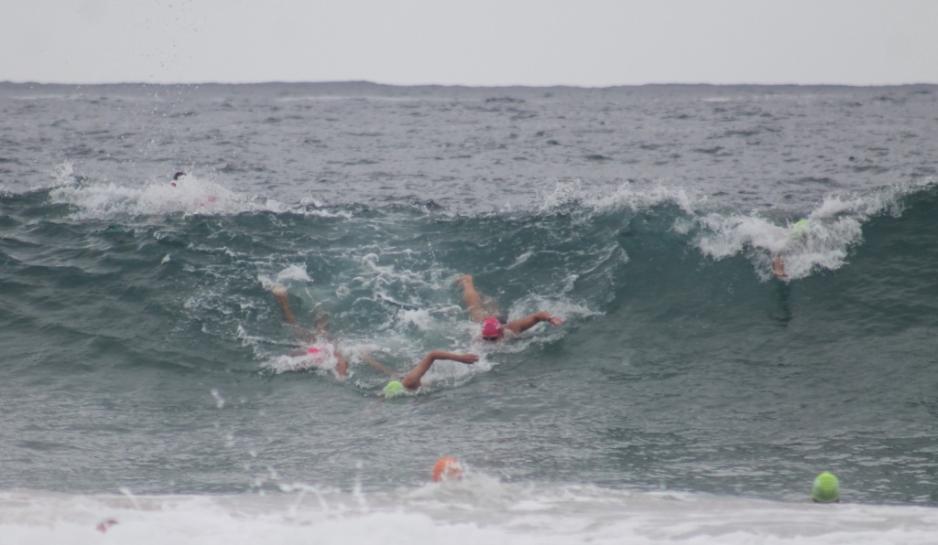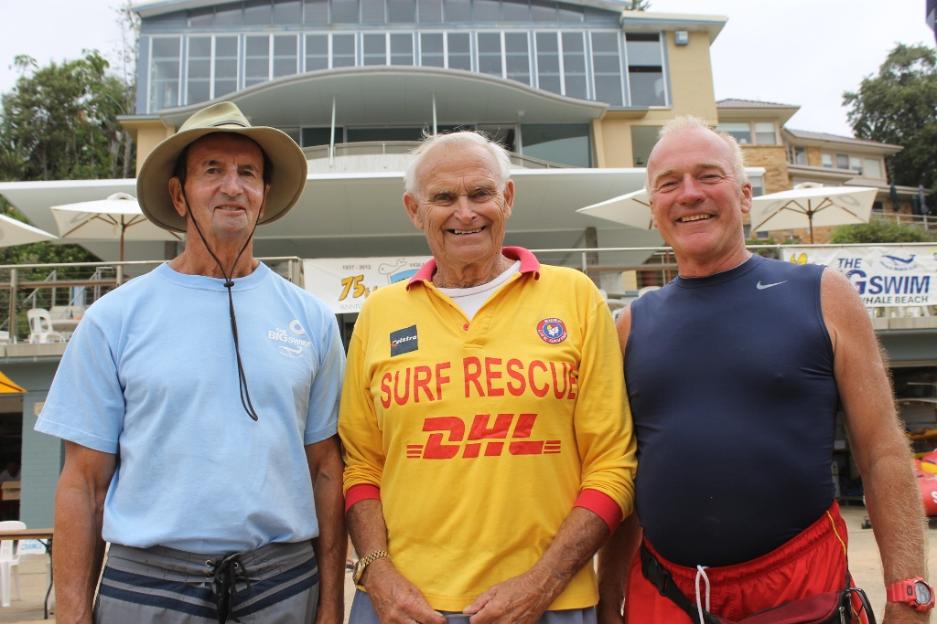 L-R: Peter Taylor, Paul Hughes and Paul Young.
Whale Beach SLSC Official Opening of New Clubhouse, 75th Anniversary Celebrations and 2013 Gala Day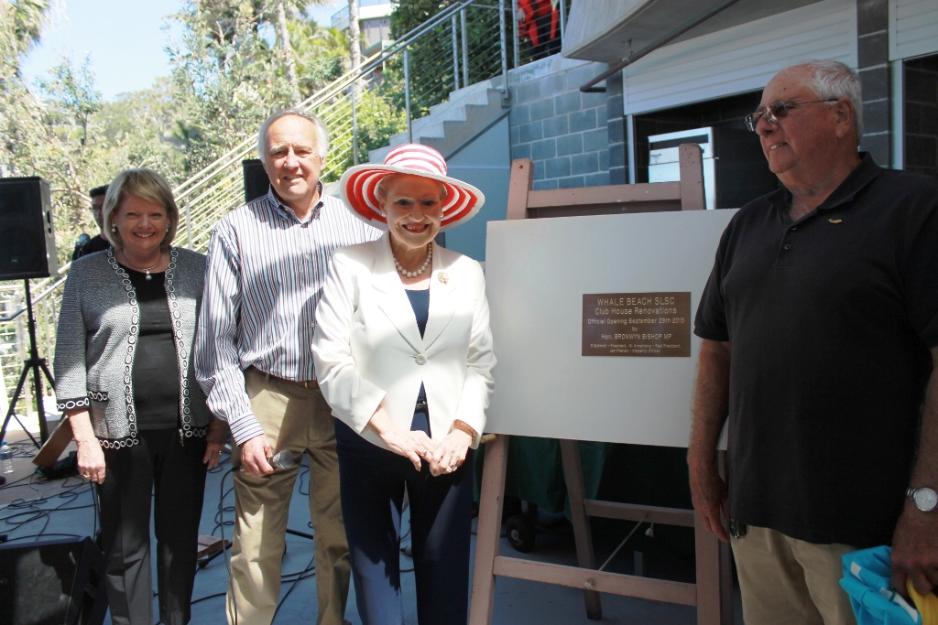 Left to right: Kerry Schmidt and Philip Schmidt, President of Whale Beach SLSC, Hon. Bronwyn Bishop and Richard Stewart, OAM and Life Member of WBSLSC.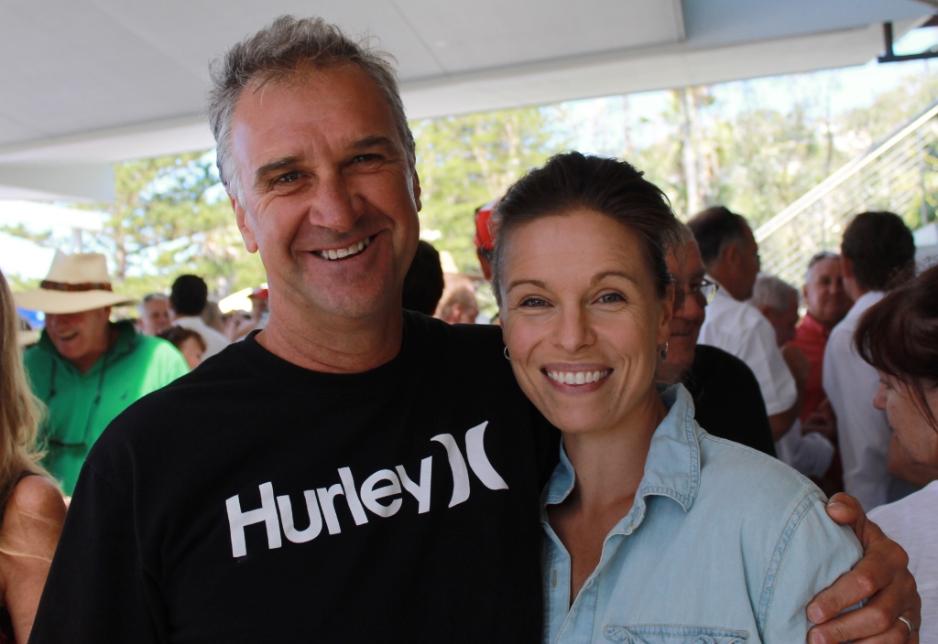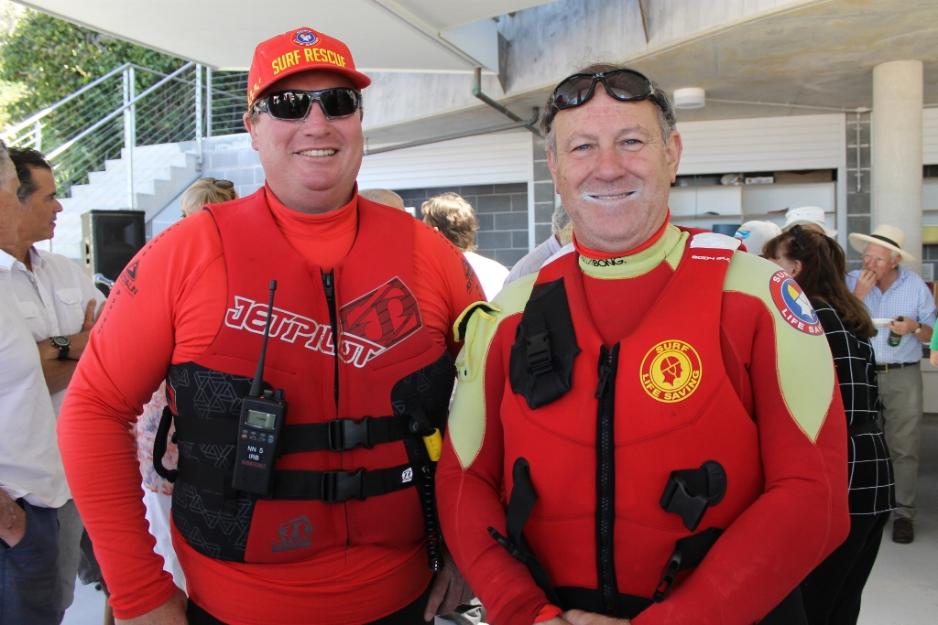 Glenn Jones and Geoff Hale showing what it's all about - being on Patrol and Saving Lives.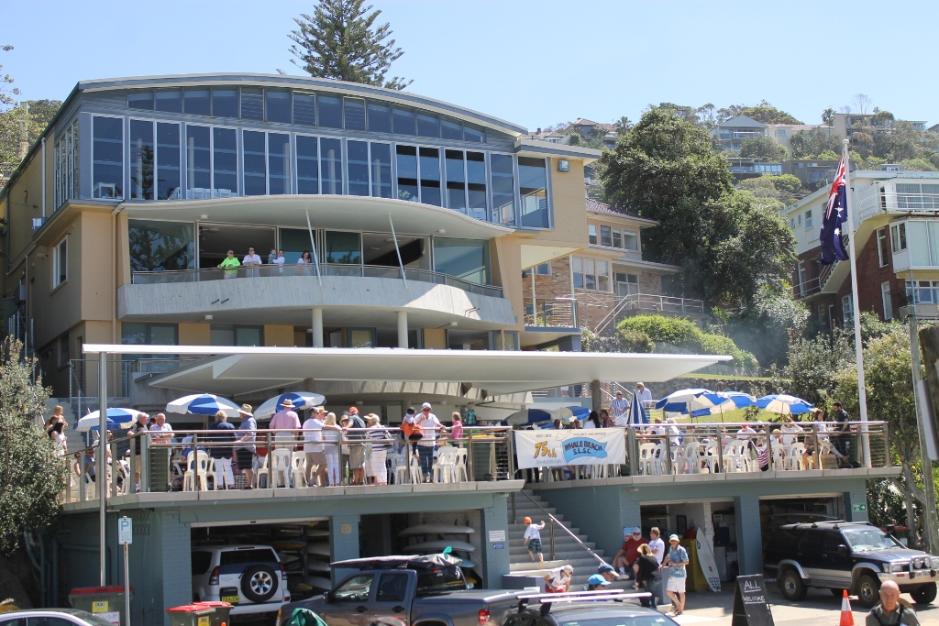 The
Bilgola SLSC' s Sweet Cheeks – Young Ladies With A Great Attitude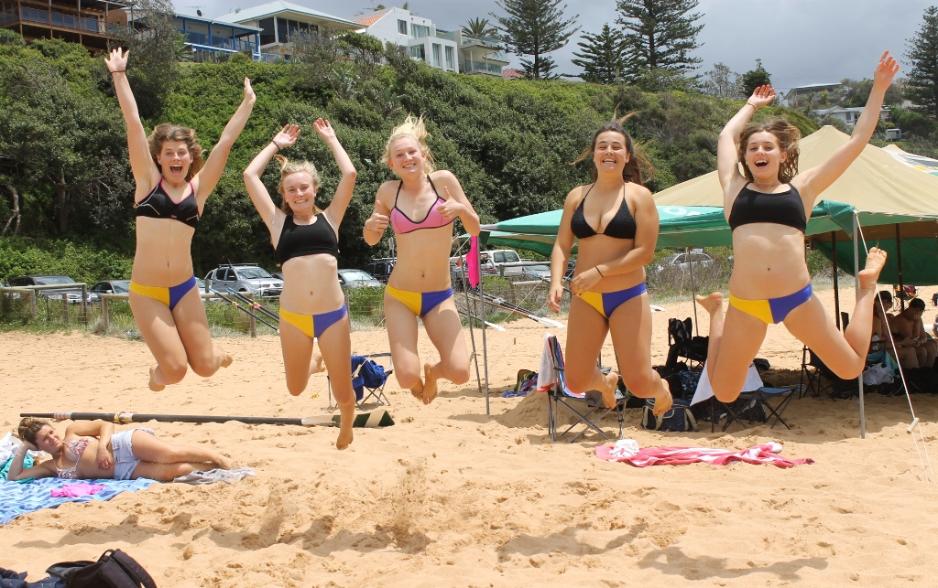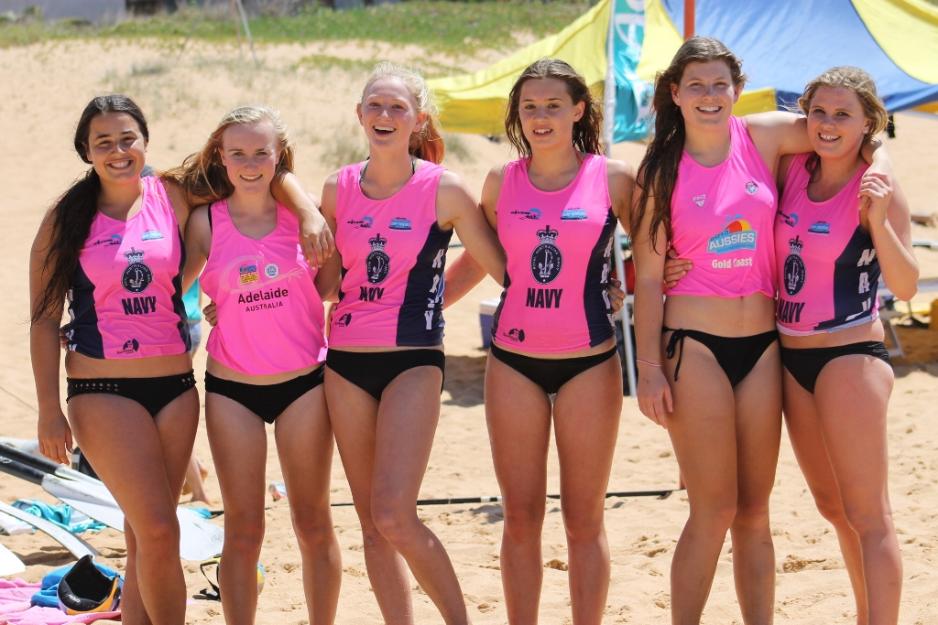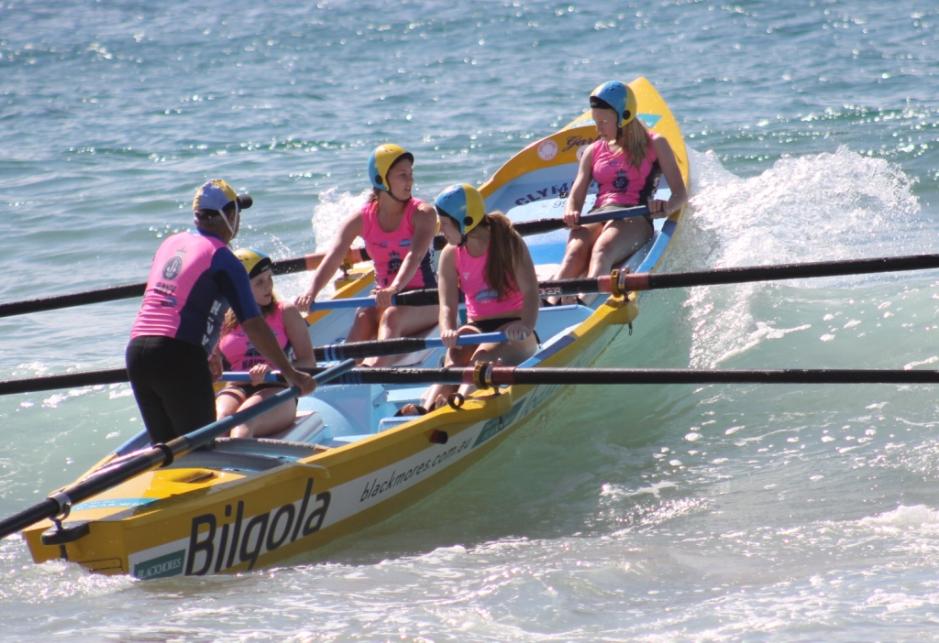 Palm Beach SLSC – Four Summer Traditions - 2014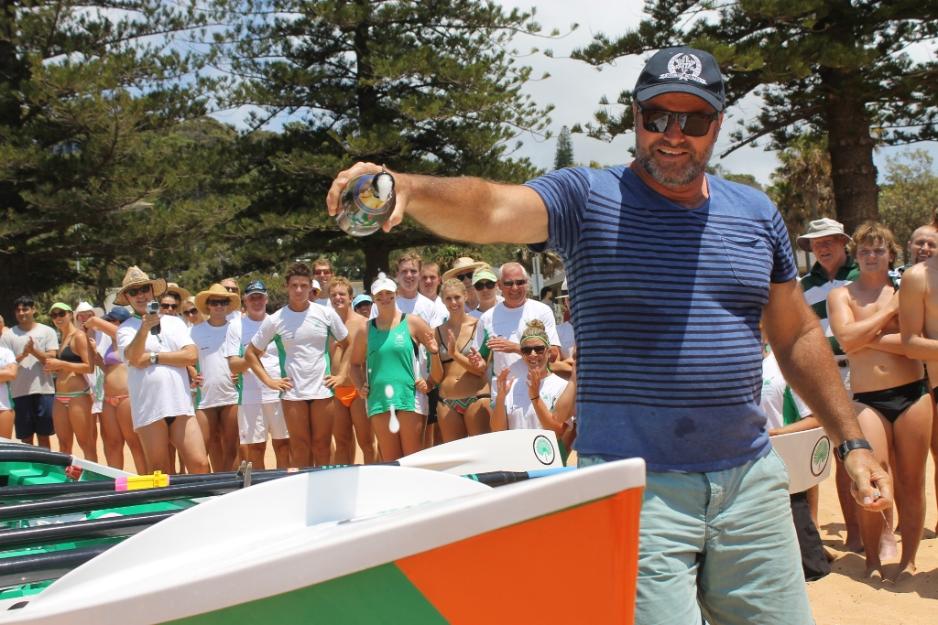 Lachlan Jones christens the Lachlan Jones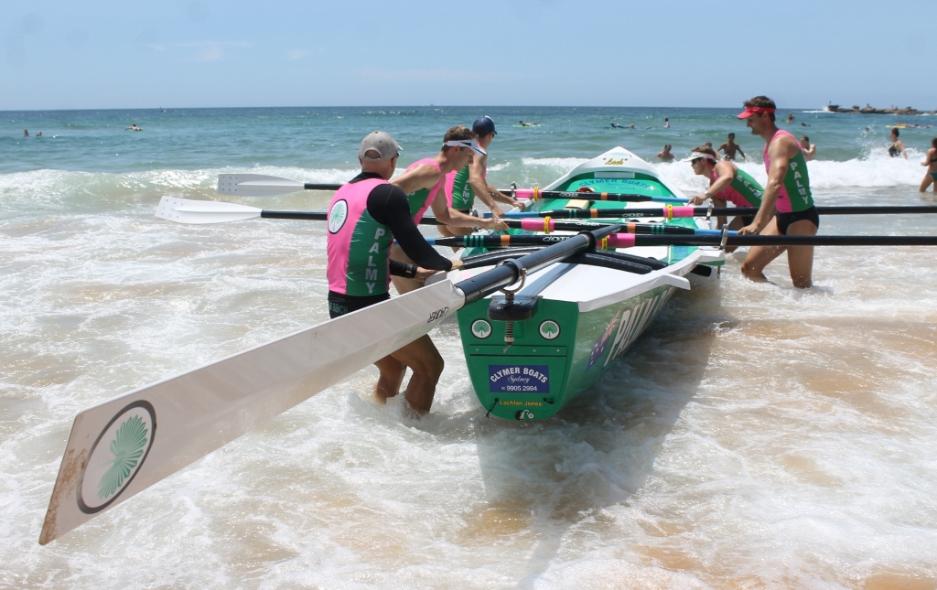 Some Action from the Brats, Brutes and Bruisers Carnival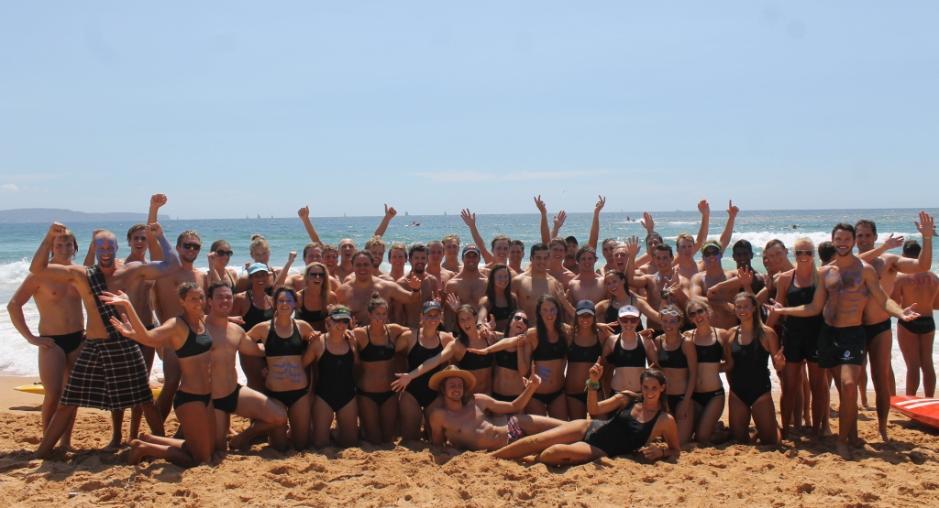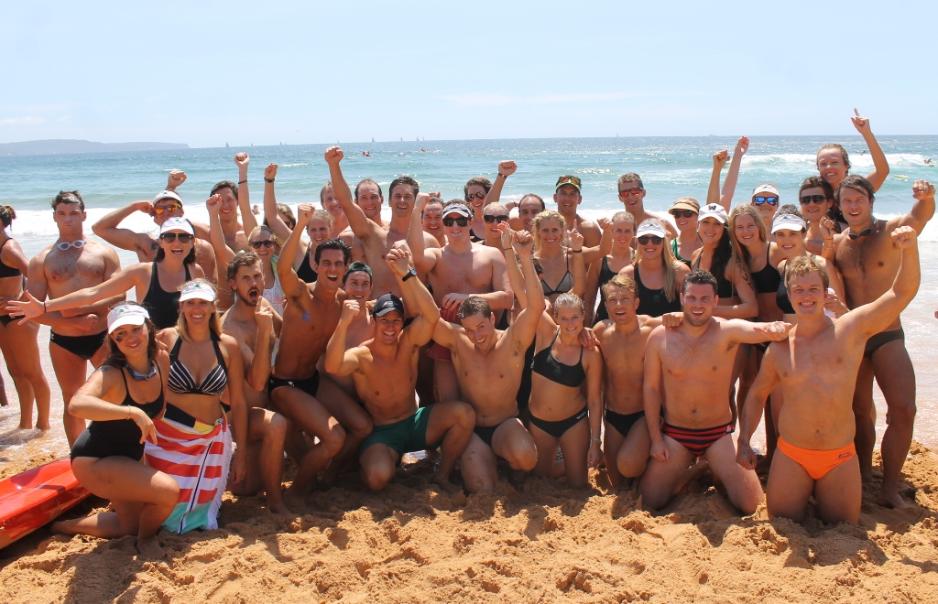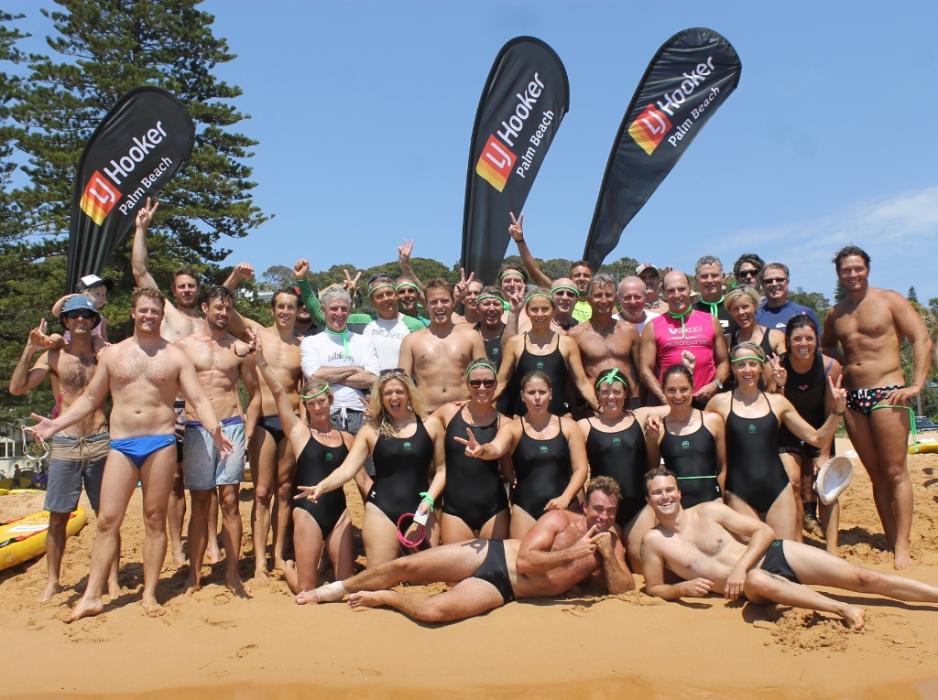 The 'Bruisers'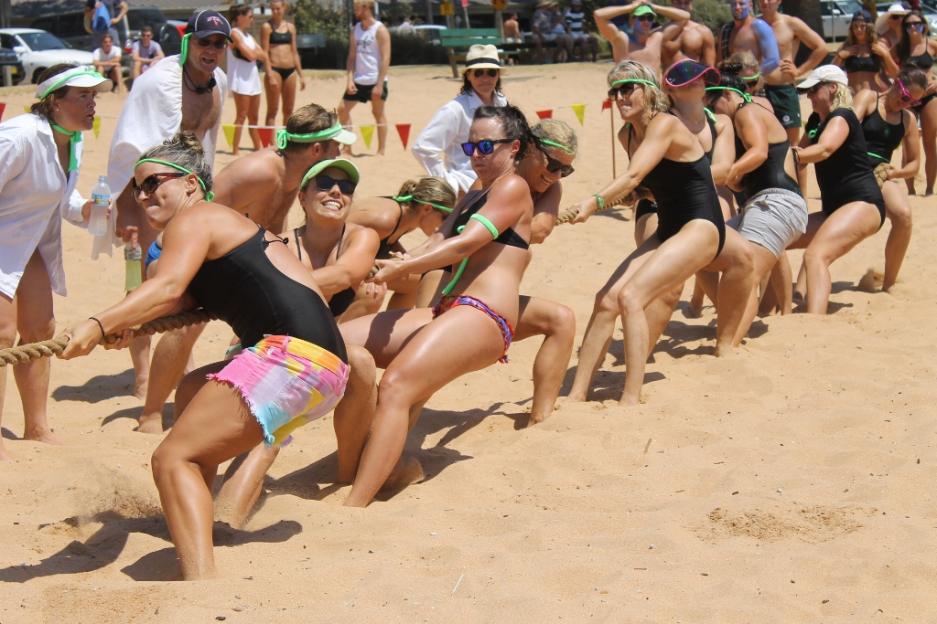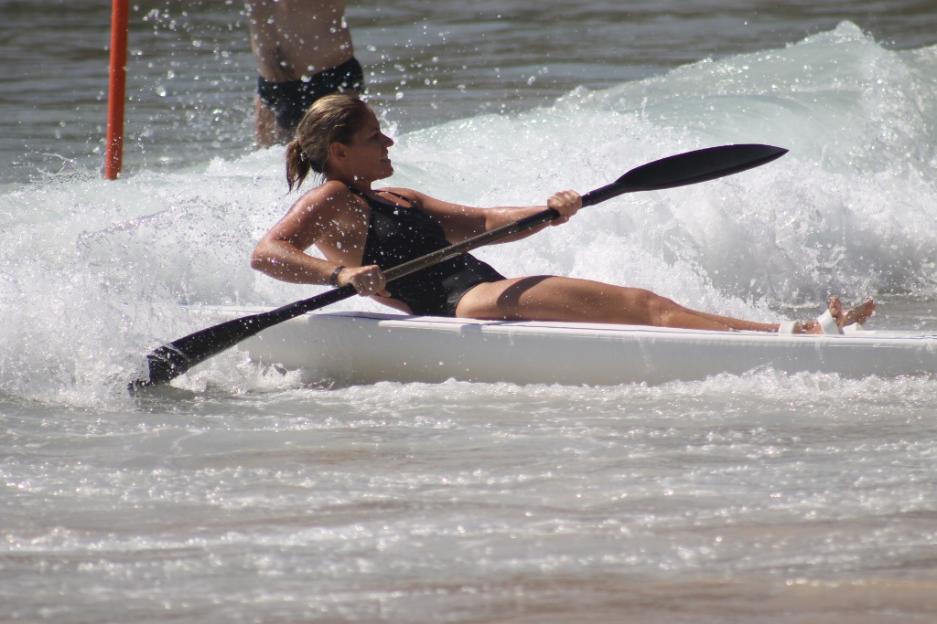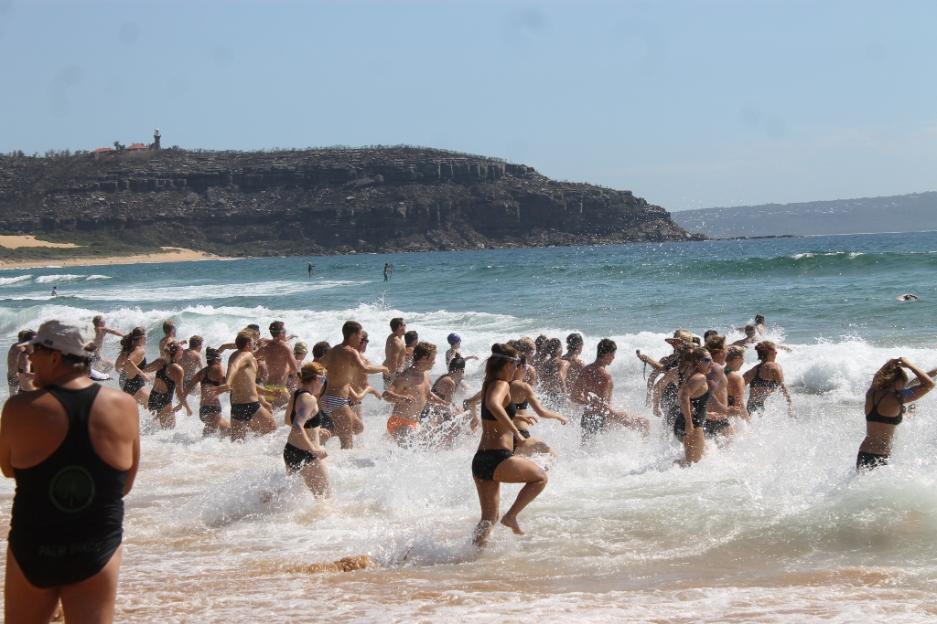 Mona Vale SLSC Hosts Jubilee Swim - Mona Vale Hospital 50th Celebrations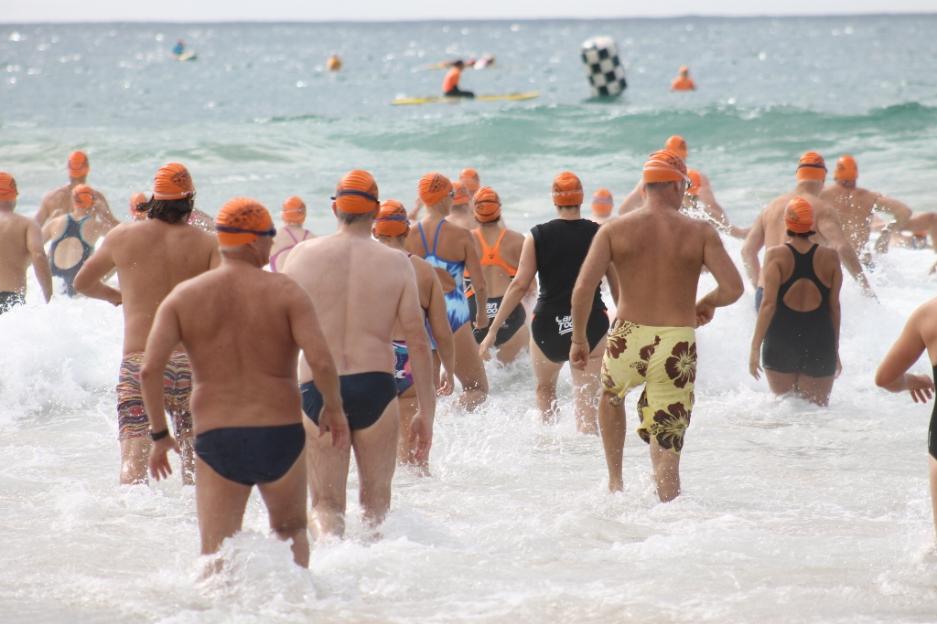 First Back - Maddie Spencer (17 years) 12.12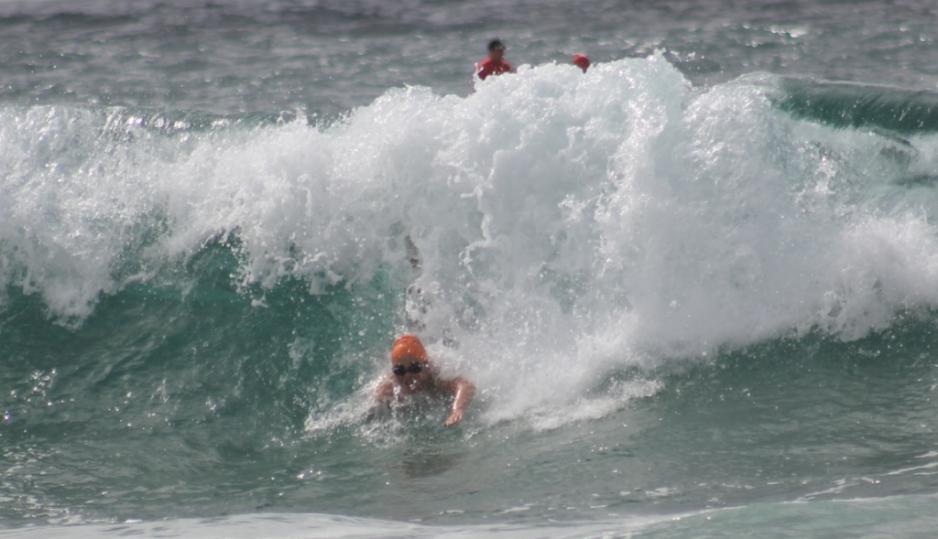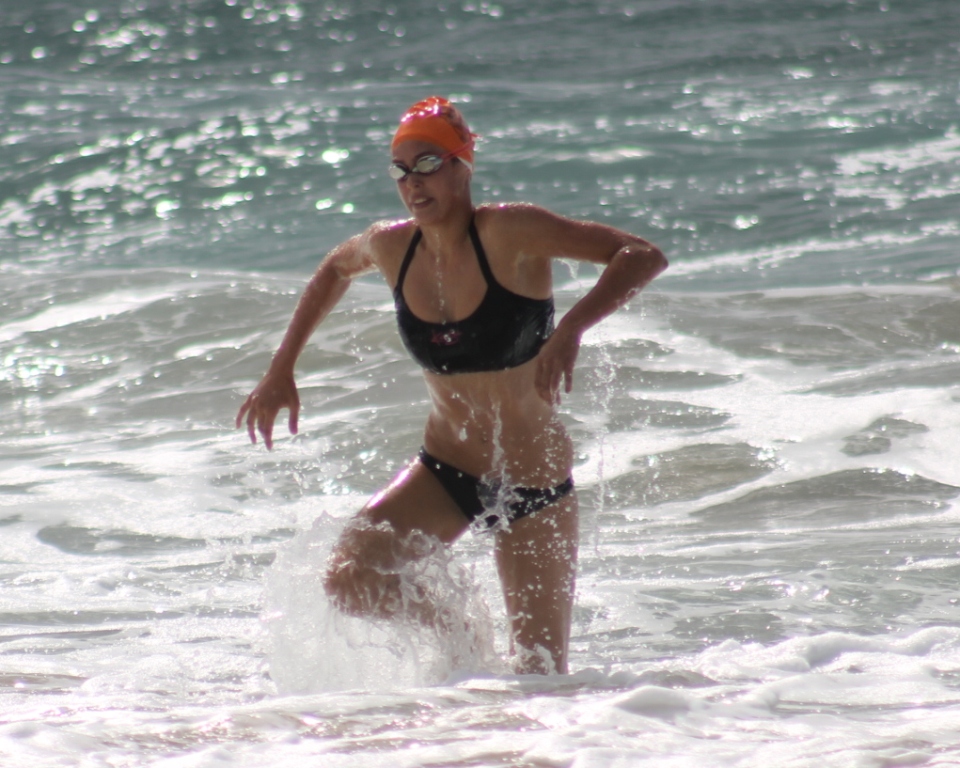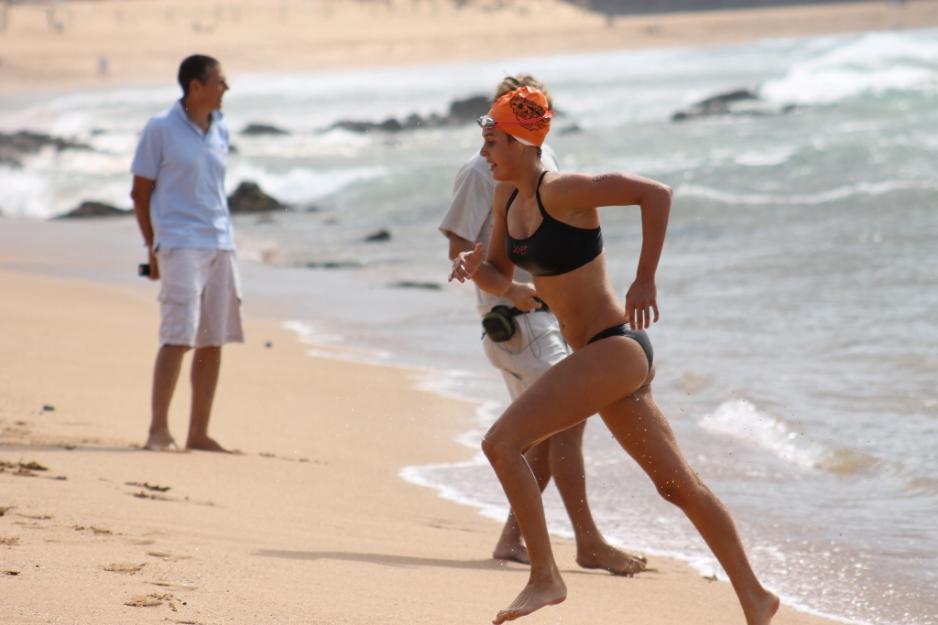 Second Back - Tilda Bellklemm (15 years) 12:30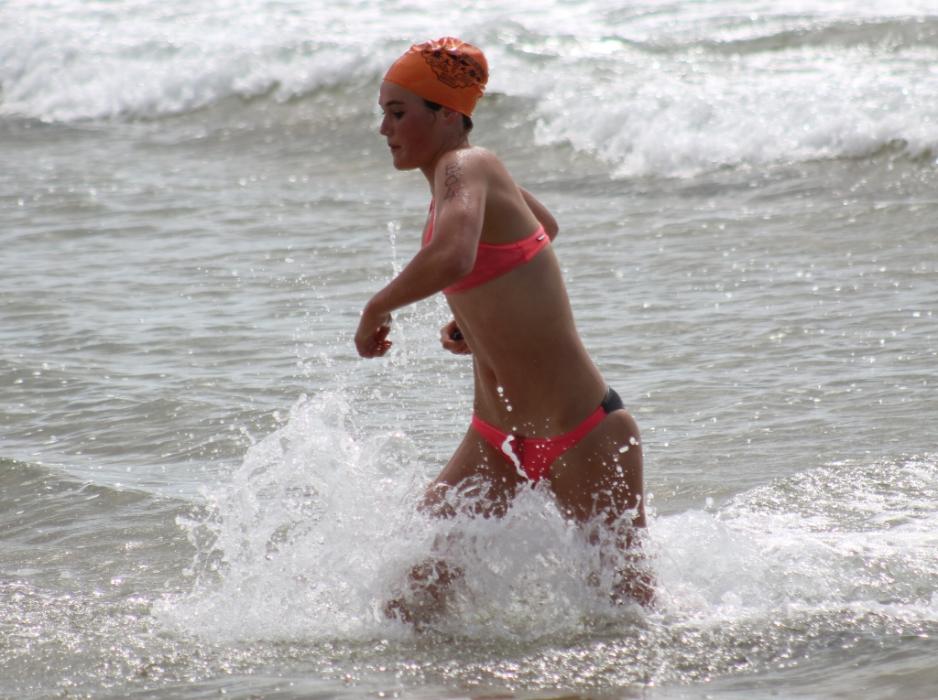 Third Back - Janice Quinn 12:55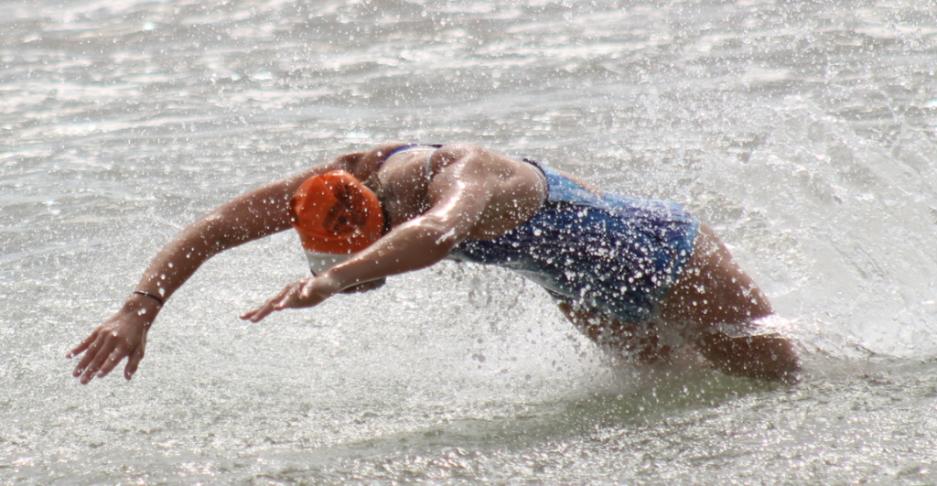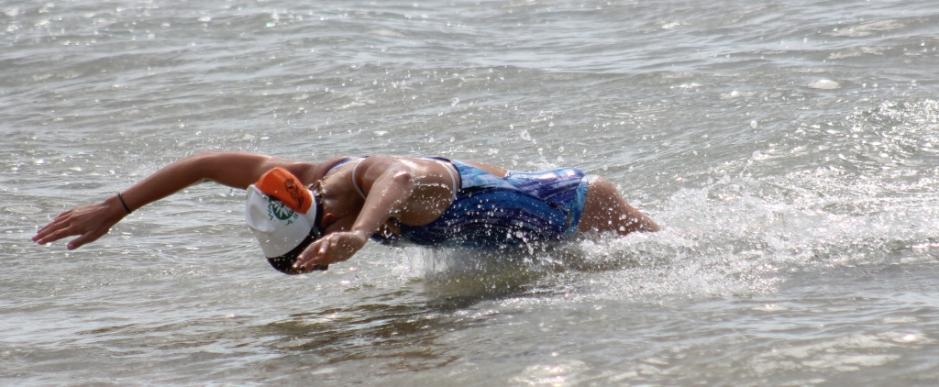 Christine Hopton – 2014 Pittwater Woman Of The Year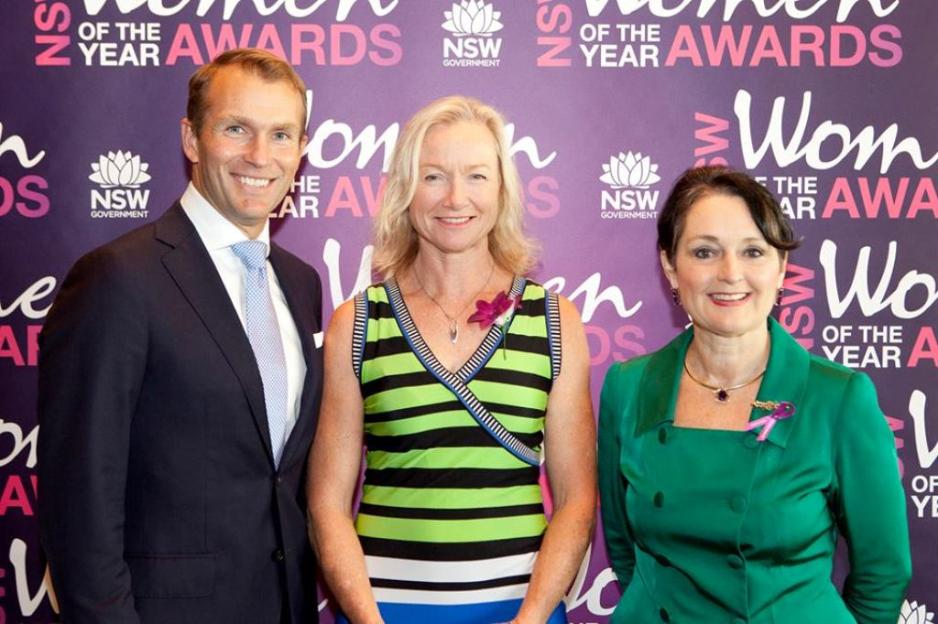 With Pittwater MP Rob Stokes and The Hon. Pru Goward MP Minister for Family and Community Services, Minister for Women at Parliament House. Photo: suppplied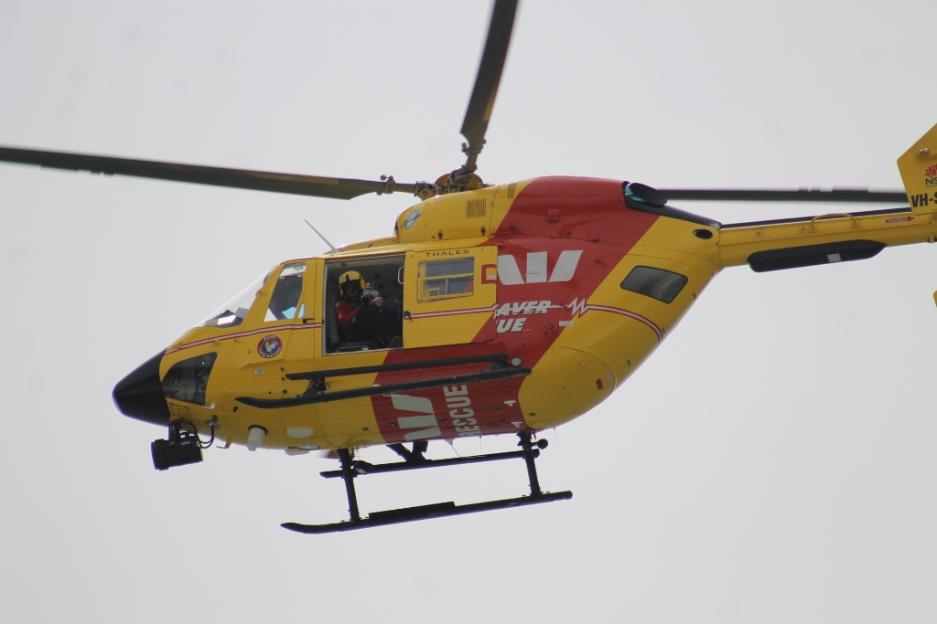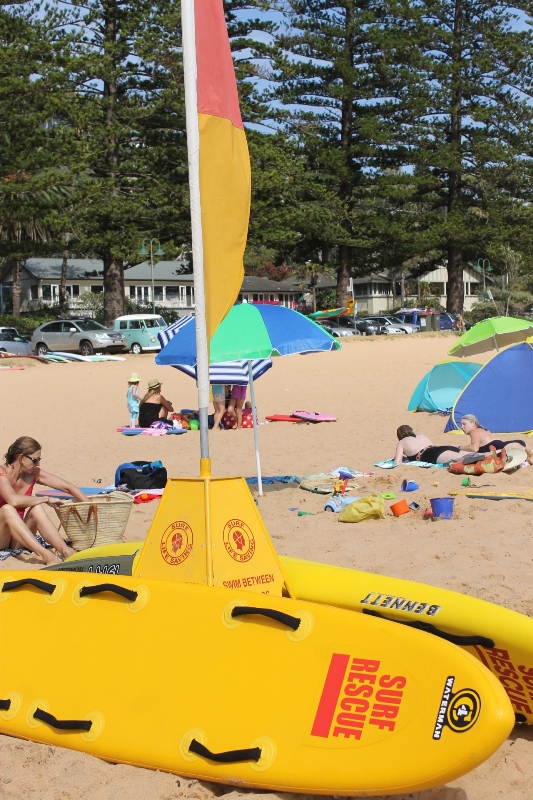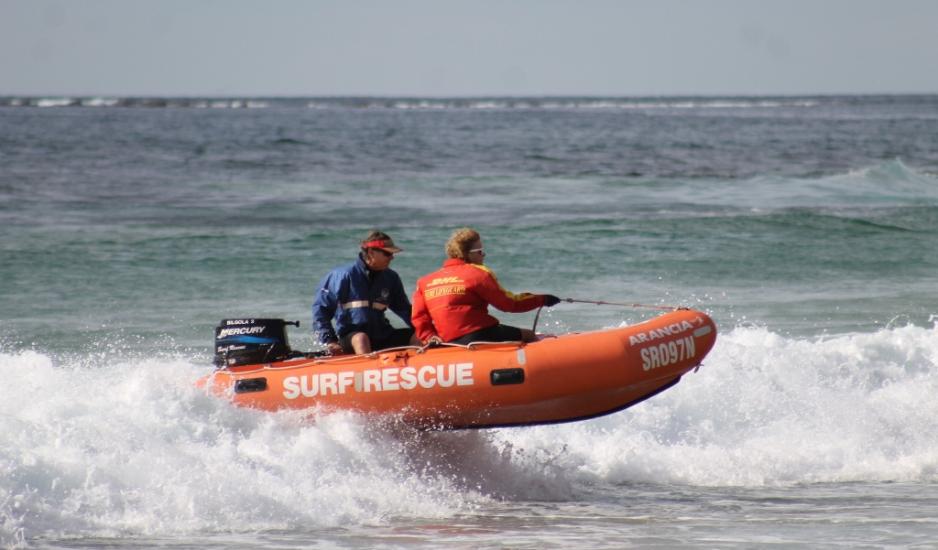 Report and images by A J Guesdon, 2014.