March 16 - 22, 2014: Issue 154
Christine Hopton
2014 Pittwater Woman Of The Year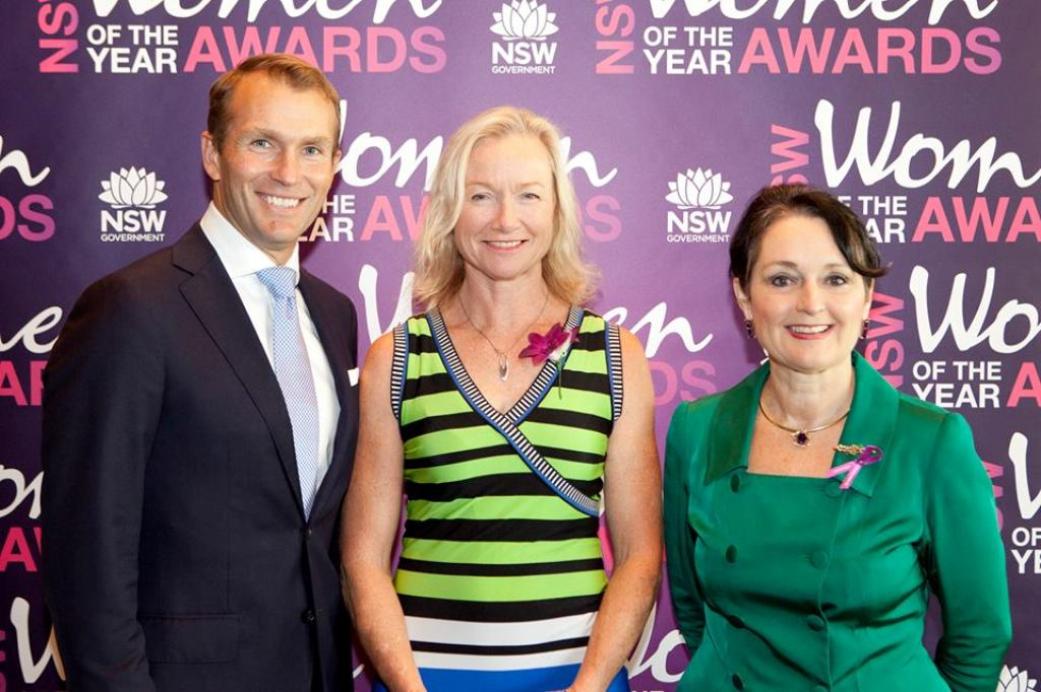 With Pittwater MP Rob Stokes and The Hon. Pru Goward MP Minister for Family and Community Services, Minister for Women at Parliament House .
Christine Hopton – 2014 Pittwater Woman Of The Year
11 March 2014
Member for Pittwater Rob Stokes today announced Avalon Beach Surf Club President Christine Hopton as the 2104 Pittwater Woman of the Year.
The award was announced at the annual Zonta International Women's Day Breakfast at the Royal Prince Alfred Yacht Club and recognises the outstanding achievements of local women and their valuable contribution to the Pittwater community.
Christine Hopton was the first female to be elected President of Avalon Beach Surf Life Saving Club, is a Director of Surf Life Saving Australia and has been instrumental in encouraging more women to pursue leadership opportunities across the surf life saving movement.
"Christine's energy, determination and passion for our community is incredible," Rob Stokes said today.
"Under Christine's leadership Avalon Beach Surf Club has soared from strength to strength and seen an upsurge in new members and volunteers.
"The upcoming completion of the club's multimillion dollar renovations is a tribute to the countless hours Christine has invested into the club's success.
"Since becoming Club President Christine has inspired a wave of women to enter senior positions in local surf clubs and this encouraging trend is set to continue.
"With more than 70,000 visitors to Avalon Beach every year - Christine oversees a huge operation but has never shied away from the challenges this involves.
"Christine makes an enormous contribution to our community and I'm delighted to present her with such a fitting award," Rob Stokes said.
_________________________________________
We spoke to Christine after the breakfast on Tuesday.
How does it feel to be awarded the Pittwater Woman of the Year?
I was extremely honoured and proud and humbled by being presented with this award today by Rob Stokes at the Zonta breakfast. It was fantastic. There was about 220 guests and it was wonderful to be able to celebrate women in leadership with such a large group of people and obviously to celebrate that within our community.
You have done phenomenal work in your life so far and we at Pittwater Online view you as a great example for younger women - how important is to set a good example for younger women ?
I like to think I'm a good example but I haven't done this intentionally. When I spoke at the Zonta Breakfast I stated that I had found myself in a position to take on challenges all my life and had done so. When I worked for the Melbourne Age I was put into Police Rounds, being the first female journalist to do so up until that stage at that paper, then I went into television and was the first Executive Producer who was female at Channel Nine, so I've always felt that women should be in those roles because they are absolutely capable if not more so. I suppose what frustrates me though is that a lot more women don't put up their hands to have a go.
One of my volunteer roles is to provide Leadership, Inspiration and to Mentor other women, particularly young women. I spoke recently at the Surf Life Saving Australia Young Leadership Conference that was run at Sydney University and have since connected with one of the girls from there who I'd like to think I'm mentoring now. She rang me on Saturday to talk over a few issues. As a young girl in Media, a young upcoming leader in Surf Life Saving hers is a classic example of someone who I may be able to help by leading them down the pathways or helping them along on their journey. I also have three daughters, a 26 year old, a 23 year old and a soon to be 18 year old, so this has always been very important to me.
You're off to compete in the NSW Surf Life Saving Masters Championships at Ocean Beach-Umina this weekend?
Yes, I'm off to the Masters. We've got the individual events on Saturday (15th) in which I'll compete in the Board and the Ski and Ironwoman. On the Sunday (16th) we'll have the team events. I have transferred my competition licence to Newport this year so I can compete as a Team competitor. For the last 12 years I've been the only woman on her own who has travelled around the country competing at the Masters so I've joined the Newport girls and we did really well at the Branch and a few other carnivals lately so we're hoping to bring home some medals on the weekend.
How are the renovations of Avalon SLSC progressing?
The builders are currently doing a lot of internal works – the lift is now in, the glass windows and sliding doors are now going in, the balustrading on the First Floor is being completed, the paint work is being done, the roof is being finished and the polished concrete on the Deck is all finished. It's looking really good.
________________________________________
This year Christine was also nominated for the Local Woman of the Year Award and attended the ceremony and presentations at Parliament House. The Local Woman of the Year Award recognises women who have made outstanding contributions and achieved great things in their local area. Christine was nominated by Dr Rob Stokes MP (Pittwater) who stated "President of Avalon Beach Surf Life Saving Club, Christine is a role model recognised for her extraordinary contribution to the Surf Life Saving movement."
As a mum, SLSA Board Independent Director, a driving force behind the great new facilities the Avalon Beach SLSC building will bring to our community, and present at Avalon Market Days when the Avalon Surf life Saving Club is raising funds or cheering on all competitors during the Lion Island Challenge, and a Masters competitor, Christine is ultimately a fantastic example of how we all can go for it, of how what is in us can create great things for everyone else and how do it all with determination, a generous spirit and more then a little class.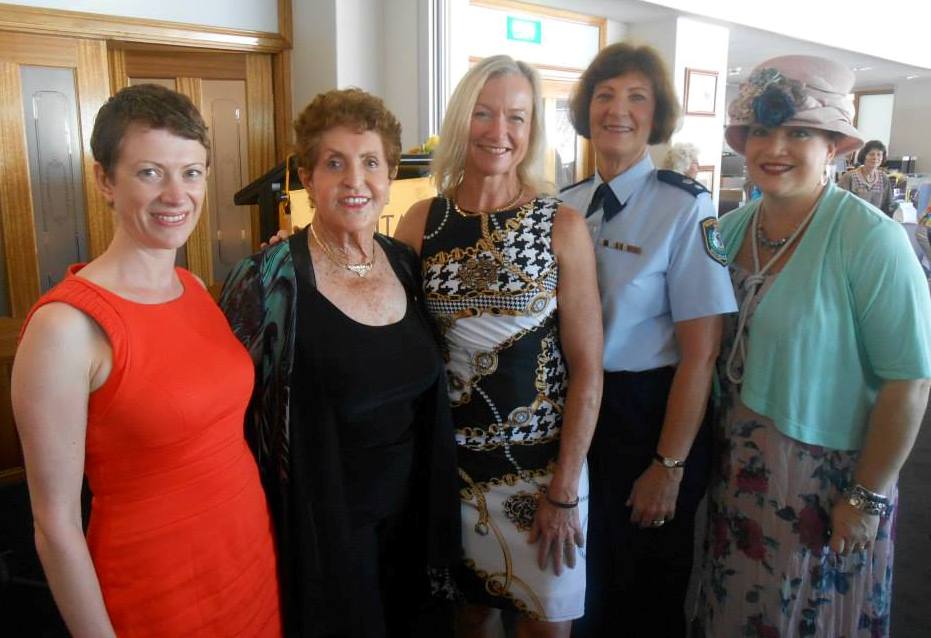 Pittwater Women of the Year: Caroline Kelly (2013), Patrici Giles OAM (2012), Christine Hopton (2014), Superintendant Doreen Cruickshank (2008), Tamara Sloper-Harding (2011).