April 6 - 12, 2014: Issue 157
Peninsula Seagulls Fly In Super Saturday At Hitchcock Park - Avalon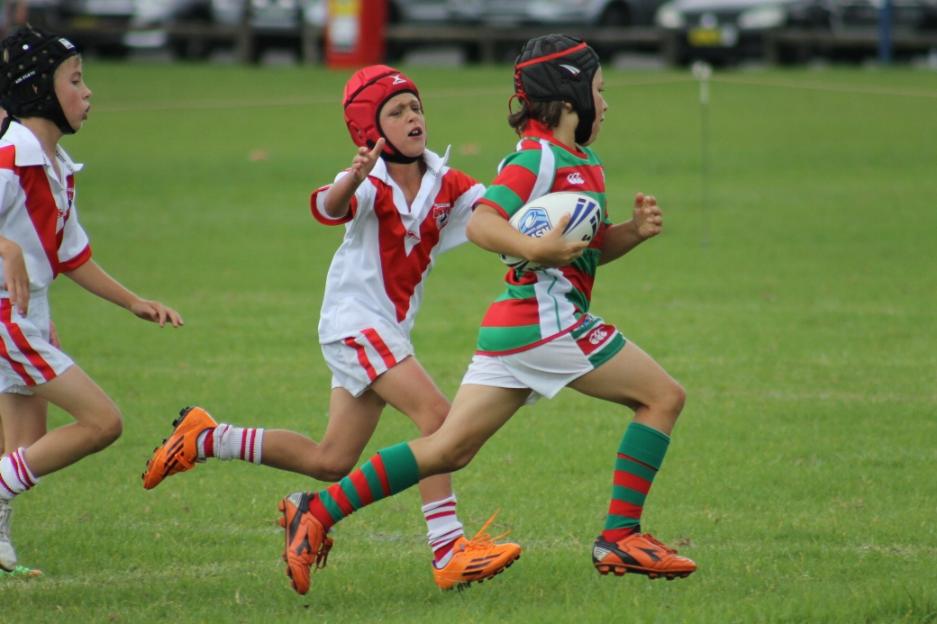 Scoring a try. Picture by A J Guesdon, 2014.
The football season kicked off yesterday with young players through to mature players doing their utmost on fields from Avalon to Harbord to Forrestville and St Ives fielding matches in netball, soccer, rugby league and union for under 6's up to A grades.
On Saturday evening the newest Rugby League club from the Northern Beaches playing in the NSWRL competitions, the Peninsula Seagulls, took on the Hills District Bulls in a top of the table clash in the 3rd round of the True Blue Chemicals Sydney Shield and came out victors 36-24.
Today (April 6th, 2014) is the first ever United Nations' (UN) International Day of Sport for the Development of Peace, which recognises the power of sport in promoting peace and erasing cultural barriers worldwide. The International Olympic Committee (IOC) and the UN have a long-standing commitment to using sport as a tool for social change and have worked together on many projects over the years. Both organizations have used sporting events, such as the Olympic Games, to bridge cultural understanding and improve education, health, economic and social development.
On August 23, 2013, the UN proclaimed that the International Day of Sport for Development and Peace would be celebrated on April 6 each year. This date also marks the opening of the first modern Olympic Games in Athens in 1896.
What better way to support and celebrate this today then an Issue filled with examples; the 2014 Aussies, the great new chapter of Sailability at Crystal Bay, and a Super Saturday at Hitchcock Park!
Some of the action from the small to the tall features as this week's Pictorial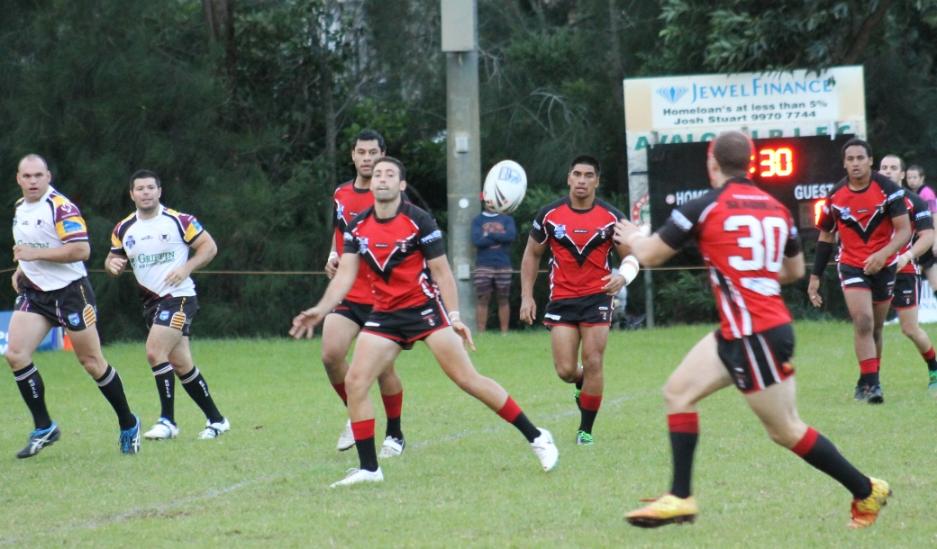 Peninsula Seagulls in action last night. Picture by A J Guesdon, 2014.
Aussies 2014 - Pittwater Surf Life Savers Excel in the Water and On the Sand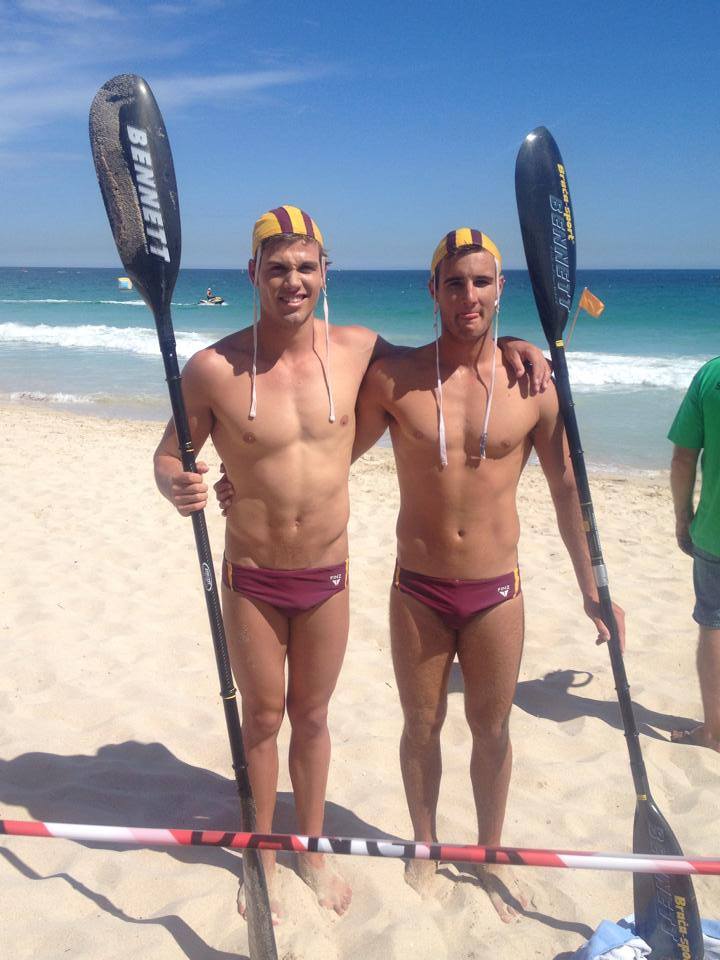 Gold to Newport SLSC's Max Brooks and Peter Euers in u19 Double Ski! - picture courtesy Newport SLSC
Newport SLSC were in a very respectable 3rd place as we went to press late last night - in fact all Pittwater Surf Clubs with Surf Sports competitors have done extremely well at the 2014 Aussies. With the final day of competition being run today (6.4.2014) many eyes will be gazing westwards and hoping our locals can bring home some more great news.
Results for all Pittwater SLS clubs HERE
Narrabeen Lagoon State Park - NSW's Newest Investment In The Future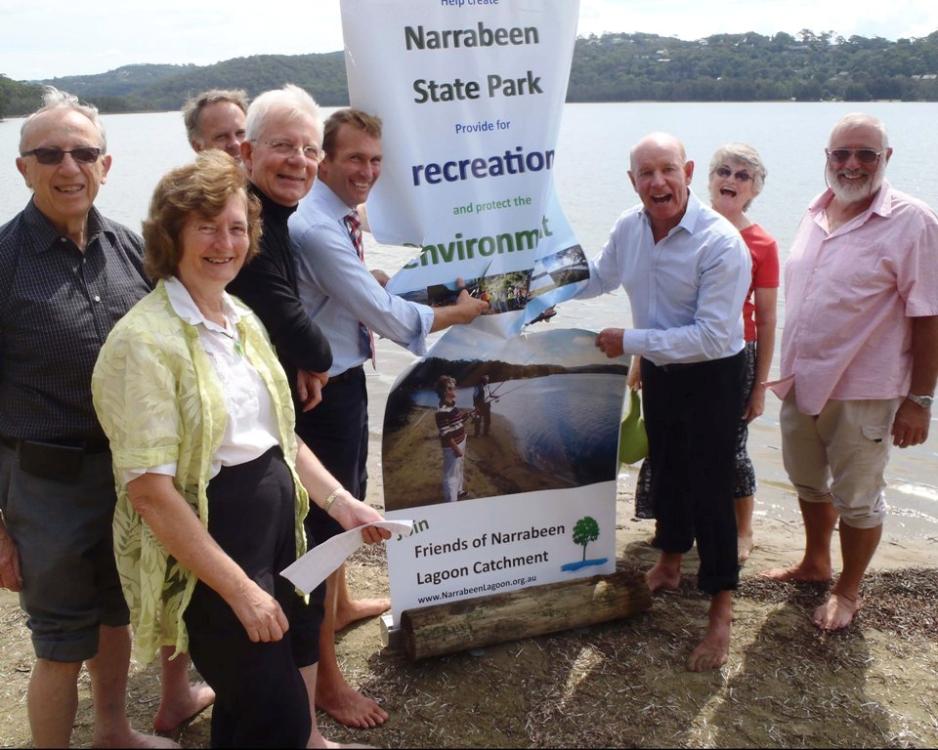 Rob Stokes, MP for Pittwater and members of Friends of Narrabeen Lagoon Catchment chop up the no longer needed Narrabeen State Park campaign banner. Picture by Andrew Johnston
The hard work and perseverance of the Friends of Narrabeen Lagoon Catchment and all in our community, fishers, walkers, birders, our local State Representatives, who clearly also subscribe to the 'there's no us and them, there's only us' theory, have worked as one to achieve a historical step forward this week, the creating of the Narrabeen Lagoon State Park.
During the week we spoke to president of FoNLC Tony Carr about this fantastic news and future development's.
More HERE
Sailability Crystal Bay - A Reflection of Pittwater's Finest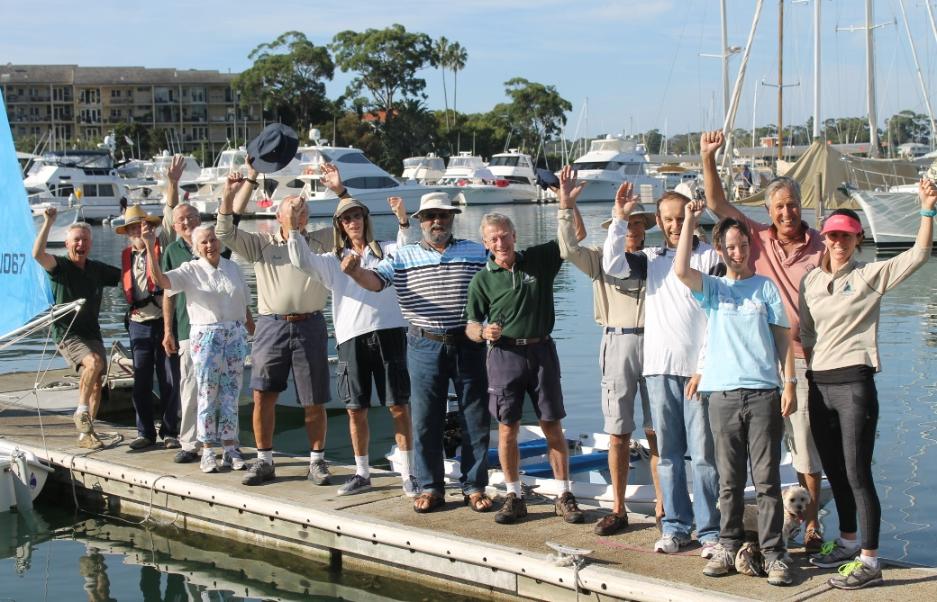 Sailability Crystal Bay Volunteers and Sailors, picture by A J Guesdon, 2014.
This week we visited the wonderful friendly volunteers and sailors frequenting the Crystal Bay chapter of Sailability. This quite new initiative has been set up to meet the aspirations of some Pittwater sailors who wish to compete at State, National and International level and they are being ably supported and encouraged by a growing band of volunteers.
More HERE