December 1 - 7, 2013: Issue 139
Warriewood SLSC Club Launches the Allan Collins - Hosts Round Three of SLSSNB 2013 Boat Premiership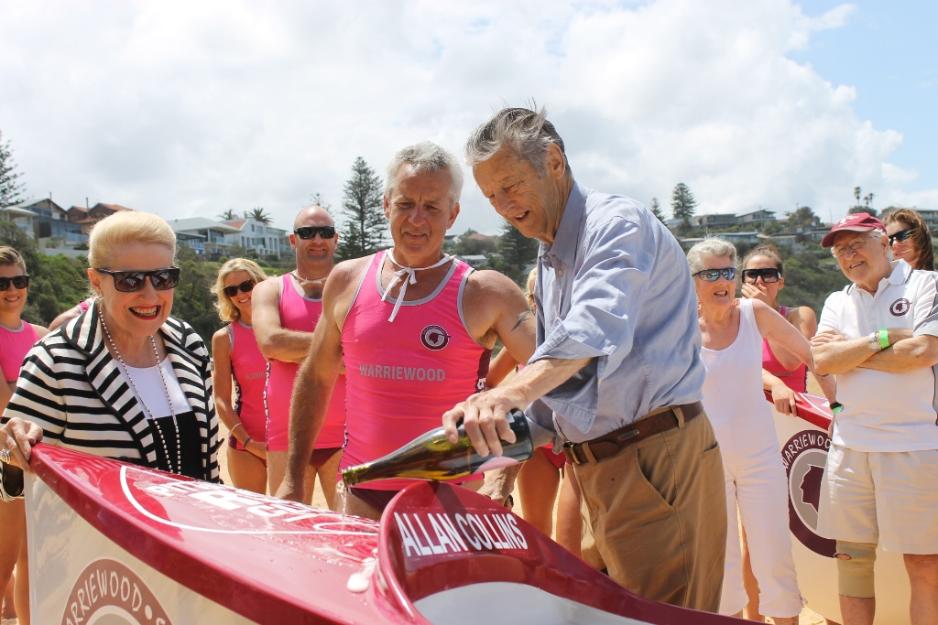 Hon. Bronwyn Bishop, Warriewood SLSC Boat Captain - Russell Lamb, Allan Collins christening the Allan Collins. Picture by A J Guesdon, 2013
A gentleman who has had sixty five years as part of Surf Life Saving was recognised yesterday with a fitting tribute - the launch of a surfboat named in his honour. Known as 'The Master' to many in surfboat racing, Allan Collins led Warriewood to victory at local, State and National championships throughout the 1950's and 1960's as one of the best sweeps ever.
Warriewood SLSC hosted Round Three of the SLSSNB Surfboat Premierships, Saturday 30th of November, a carnival of spectacular rowing and a few just as spectacular spills. The day was a triple celebration - a great and well run carnival, the launch of the Allan Collins, the ongoing commitment of Pittwater RSL as sponsors and six years of sponsorship by Key-Sun Laboratories now adding surf boats to their focus for the club.
Round Three of Surf Life Saving Sydney Northern Beaches (SLSSNB) 2013 Boat Premiership, hosted by Warriewood SLSC Pictorial
Christening and Launch of the Allan Collins HERE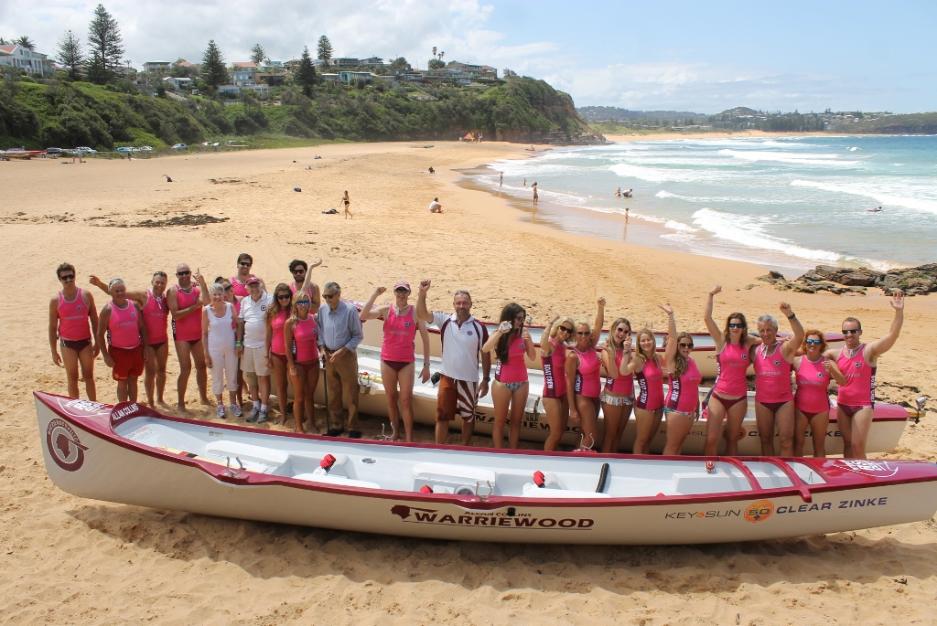 The Bilgola SLSC' s Sweet Cheeks – Young Ladies With A Great Attitude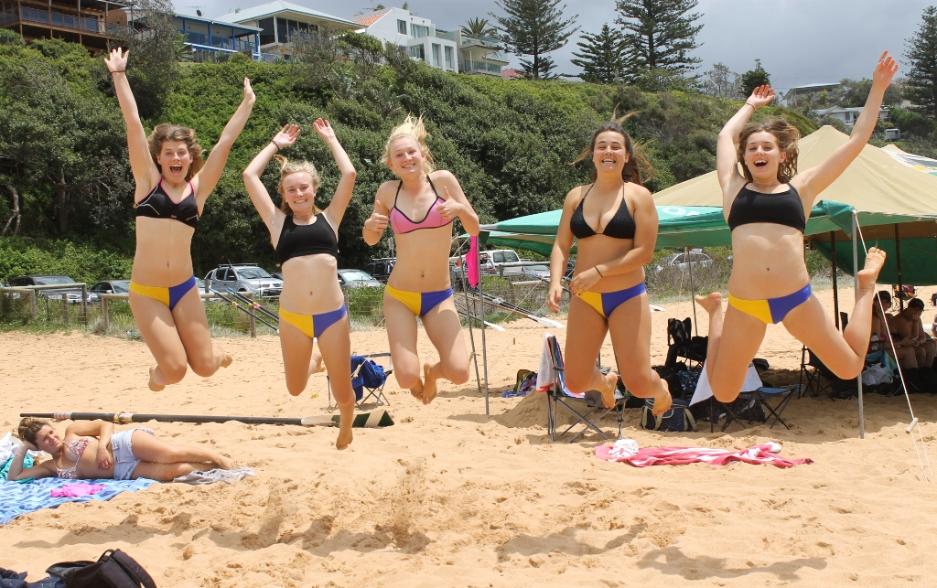 Bilgola SLSC's 'Sweet Cheeks' Surfboat crew. Picture by A J Guesdon, 2013.
Bilgola's 'Sweet Cheeks' won their first race yesterday. We were instant fans of these girls on meeting them when Bilgola was hosting the first round of the SNBLS Boat Premiership 2013 at the end of October. Yesterday we grabbed the opportunity to interview them on rowing, training and what they plan to do for Summer.
Story HERE
Northern Beaches Interchange's Annual General Meeting 2013 – an Insight into A Little Ray of Sunshine in Our Community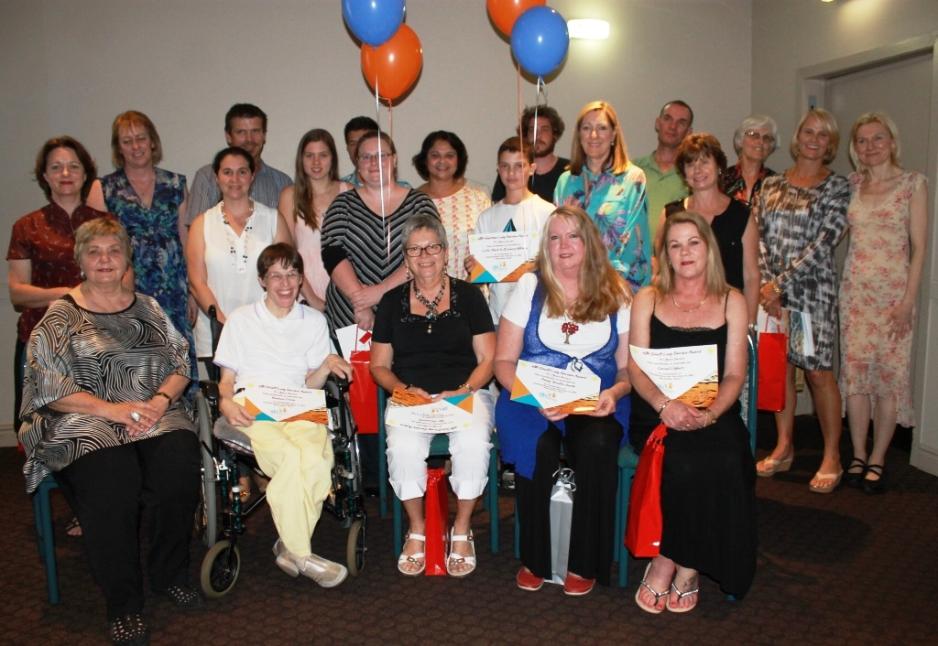 At the 2013 NBI AGM the launch the inaugural "Long Service Awards" recognising those staff and volunteers who have been contributing for over 5, 10, 15 or even 20 years formed part of the porceedings. Above are those who recieved an award this year. A full list is part of our annual report. Picture by A J Guesdon, 2013.
The Northern Beaches Interchange (NBI) Annual General Meeting was held on Thursday 28th of November at Mona Vale Golf Club. This is the 31st year of NBI and was viewed as yet another year to keep the organisation relevant to its core values and adaptable to current changes. The NDIS, the launch in 2012 of NBI's Peer Group and 2013's launch of Action Research were just a few of the positives to come out of this year.
Report HERE
Marine Parks in NSW – 'Not in Place Long Enough to Determine Benefits' – December 2013 Overview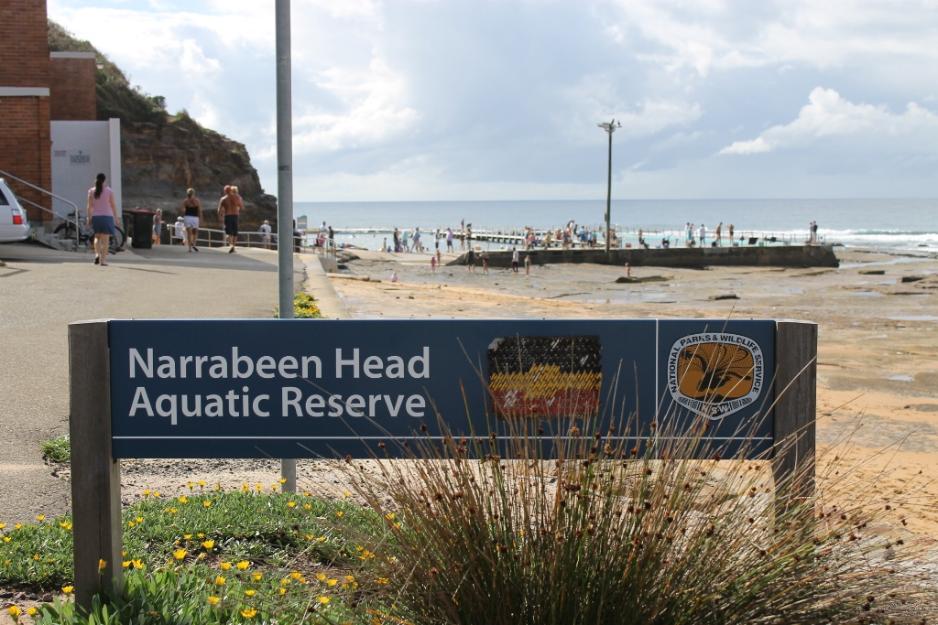 Narrabeen The Beautiful. Picture by A J Guesdon, 2013.
The release of two reports within a week of each other regarding our recently created NSW Marine Estate provides the opportunity to share an overview of what is keenly followed in Pittwater - the state of our aquatic environment and any plans for its future. Before the long exhale of Summer begins properly, we have collected and collated a record of what has occurred this year for your scrutiny.
Full story HERE