December 8 - 14, 2013: Issue 140
Surf Life Saving Sydney Northen Beaches 2013 Boat Premiership - Round Four at Long Reef (Collaroy)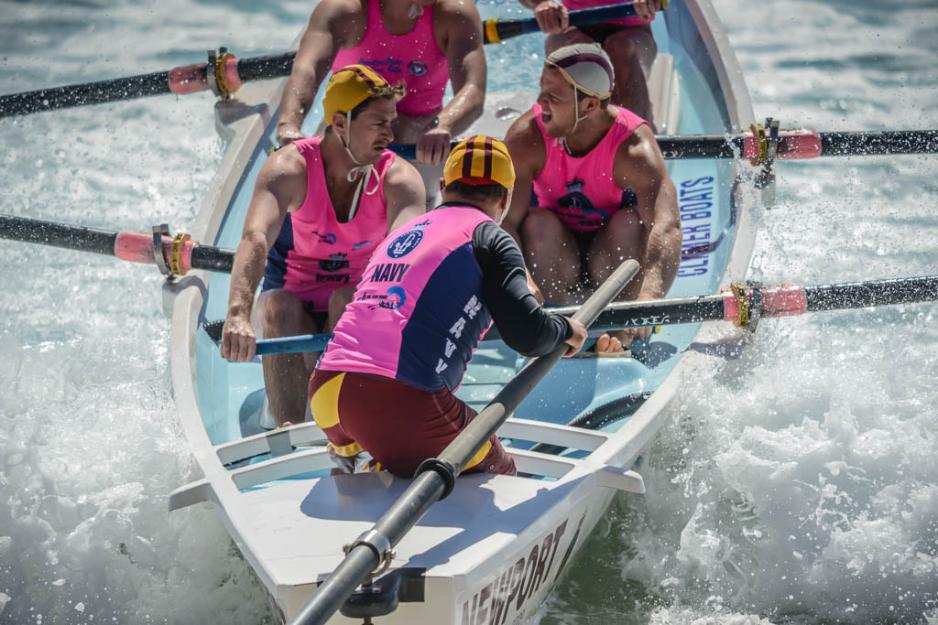 Surf Life Saving Sydney Northen Beaches 2013 Boat Premiership - Round Four at Long Reef (Collaroy)

Surf Life Saving Sydney Northern Beaches 2013 Boat Premiership – Round Four – Long Reef(Collaroy)
The last round of the 2013 SLSSNB 2013 Boat Premiership was shifted from Long Reef to Collaroy yesterday, Saturday 7th of December, 2013. This was the last event of this year's surf's sports focus on the iconic Australian surf boat and the races run as the 2013 Boat Premiership.
Surf Boats became craft built for the rescue and specifically for our beaches when Fred Notting built a 'banana boat' for rescues at Manly Beach. This vessel featured metal buoyancy tanks in its high end boxes and had Notting's invention of the quarter bar for the sweep to brace against as an aid to steering the boat with the large sweep oar on the centreline over the stern. Surf boats are designed to be rowed by a crew of 'bowmen' or women who are directed by a 'sweep' who stands aft and steers the craft.
Our Spring 2013 Surf Bathing and the Advent of Manly's First Surf Carnival – 1907 shares a little on the formative years of surf boats on the Northern Beaches.
Round Four Long Reef (Collaroy) Results
Reserves
Palm Beach Persuaders 1, Mona Vale Black 2, South Narrabeen Smokeys 3, Palm Beach Phantom 4, Mona Vale Perryeye 5, Newport A 6, South Narrabeen Throwtogethers 7.
Open Men
Newport Makos 1, Palm Beach Padlocks 2, Collaroy Garricks 3, Queenscliff T Rex 4, Mona Vale Green 5, Palm Beach Piston 6.
Open Women
Palm Beach Pokopanos 1, Bilgola Black 2, Palm Beach Poseidon 3, Collaroy Giggles 4, Palm Beach Pelican 5.
Men U/23
Newport Jollytails 1, Palm Beach Pistons 2, Avalon Beach Pink Bits 3, Bilgola Bennys 4, Mona Vale Rocks 5, Collaroy Clappers 6.
Women U/23
Collaroy Squealers 1, Palm Beach Pups 2, Newport Team A 3, Collaroy Gunners 4.
Under 19
Newport A 1, Collaroy Krankens 2, South Narrabeen A 3.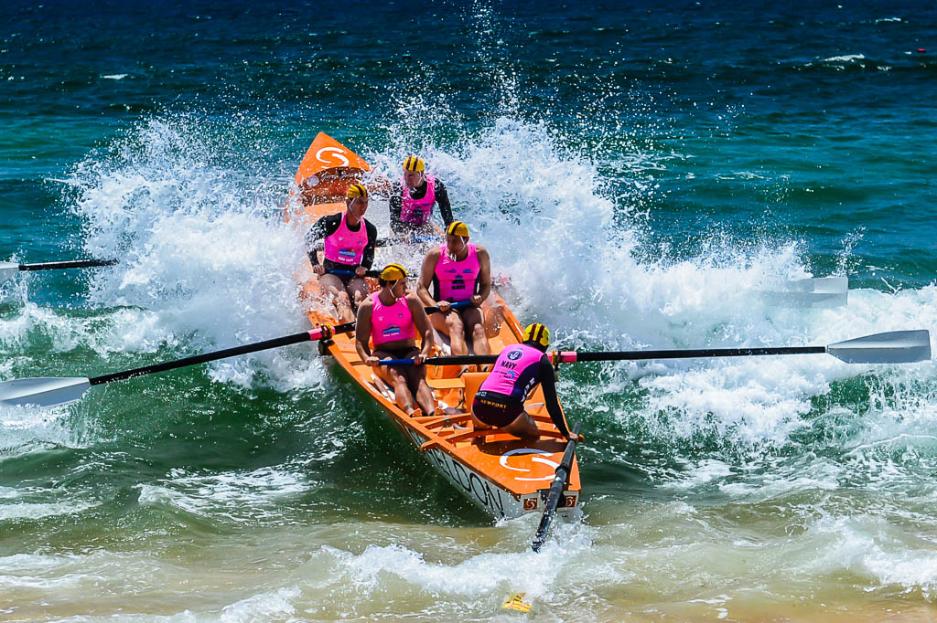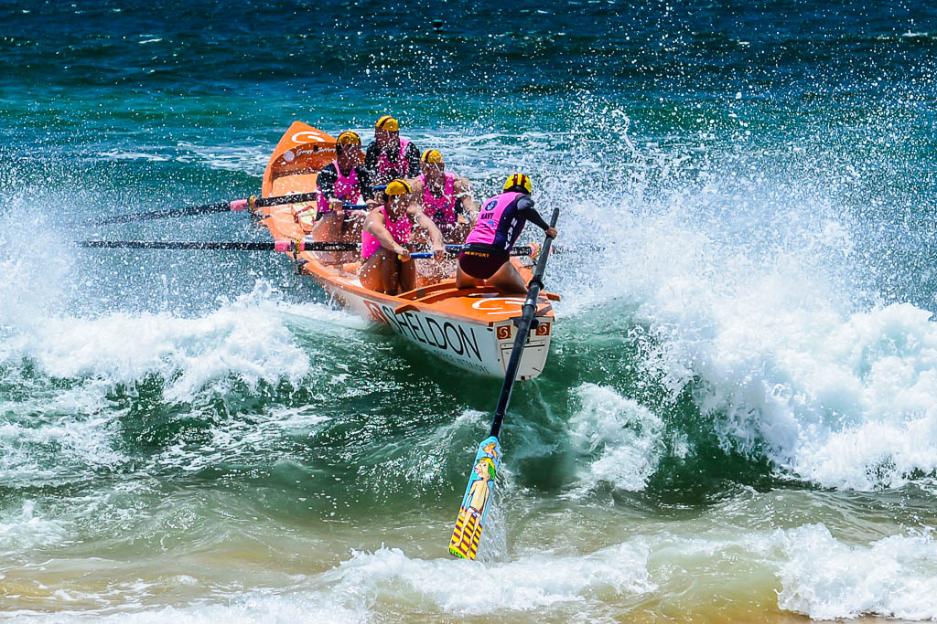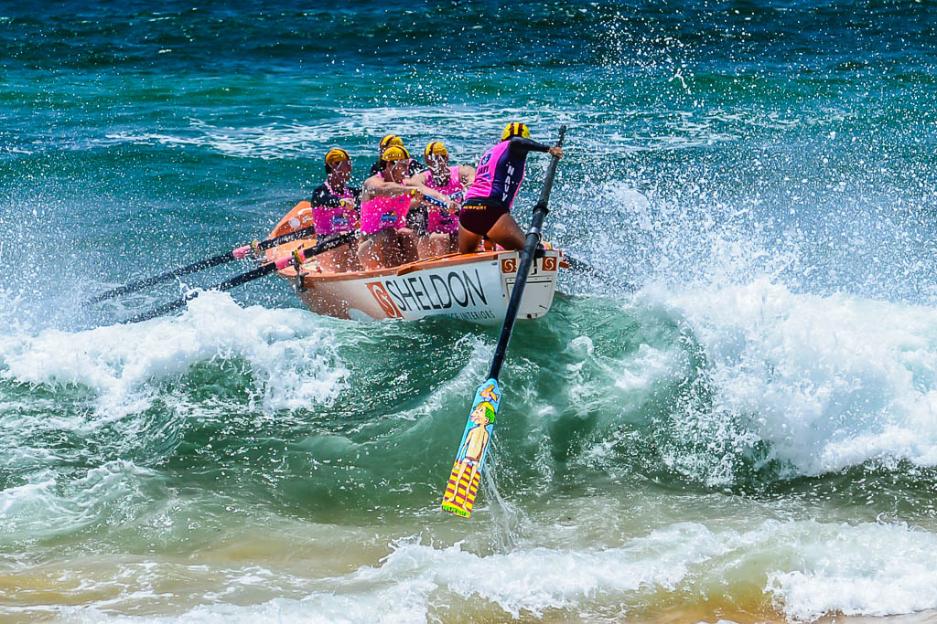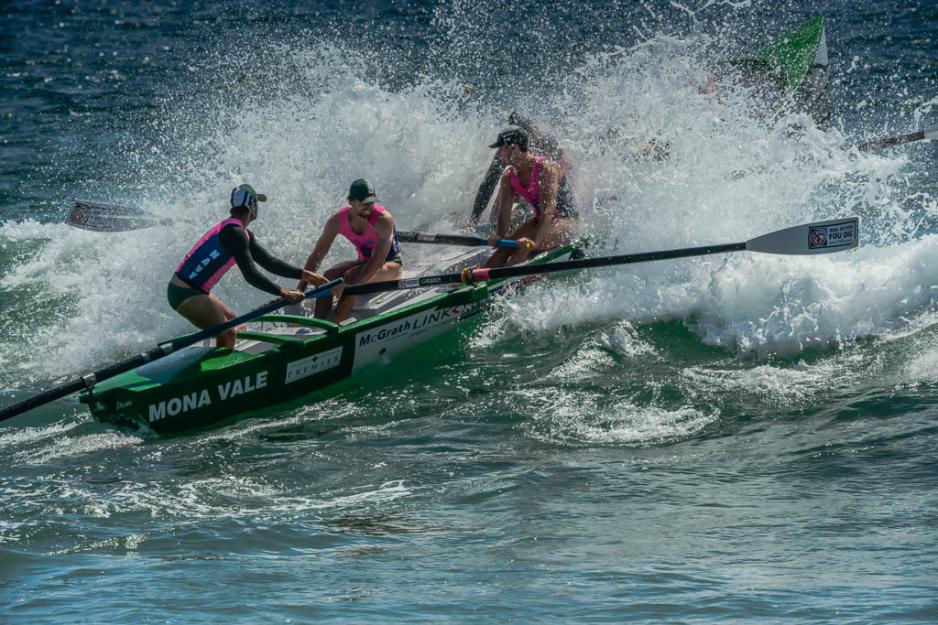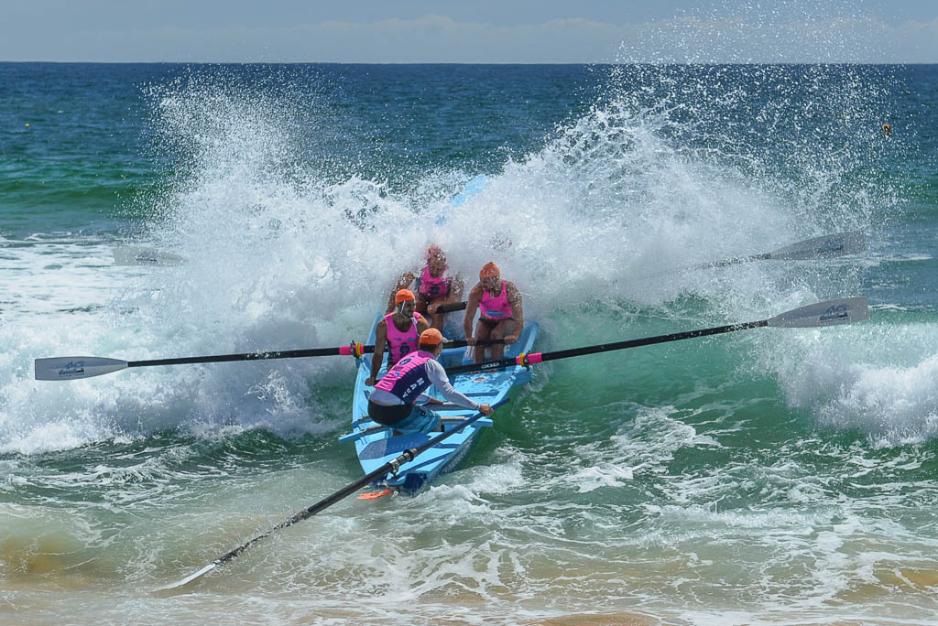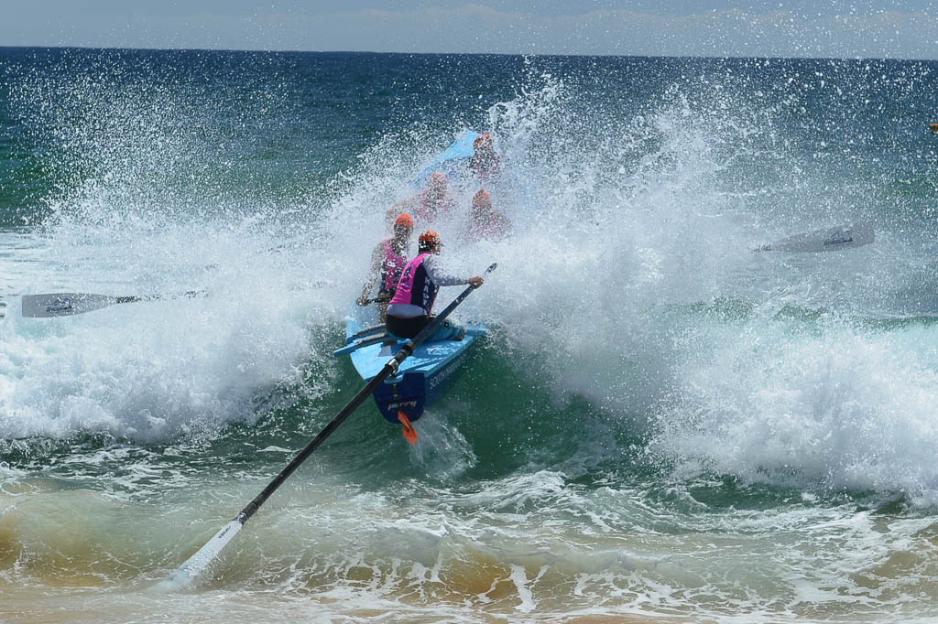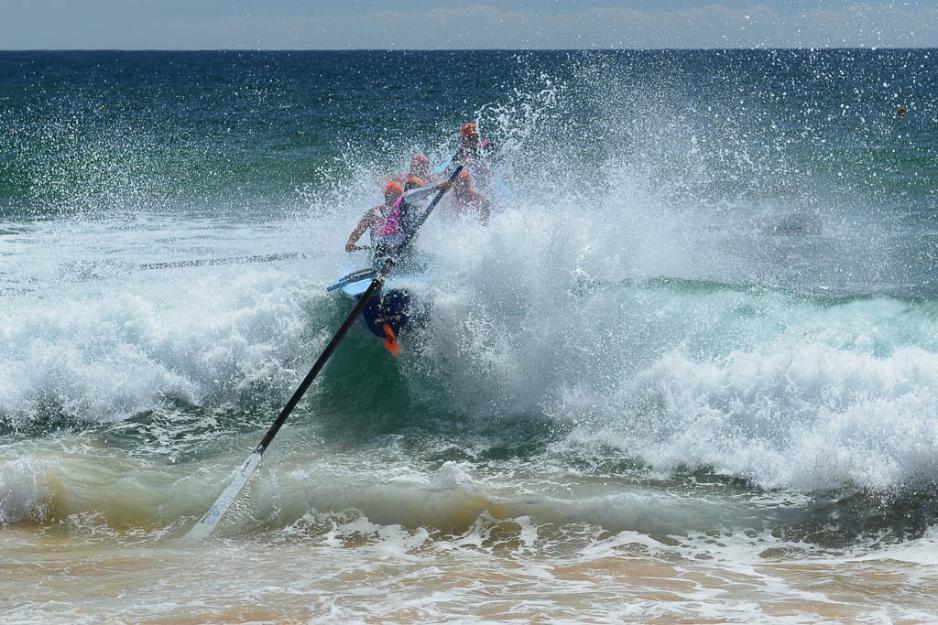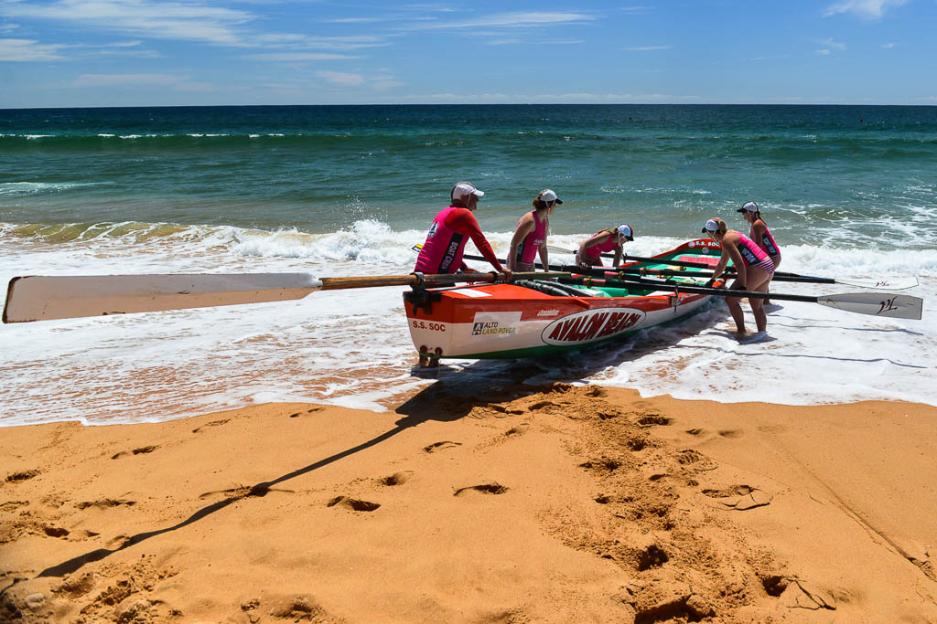 Words by A.J.Gusedon. Pictures by Michael Mannington, Volunteer Photography, 2013. Public Gallery HERE.