December 15 - 21, 2013: Issue 141
Whale Beach SLSC's 2013 Carols by Candlelight - A Soulful Delight!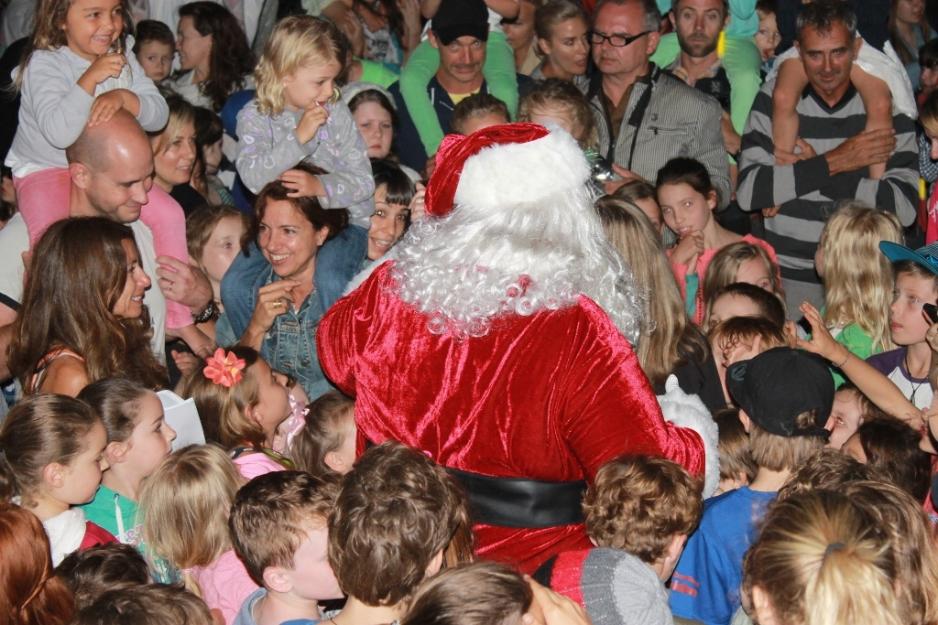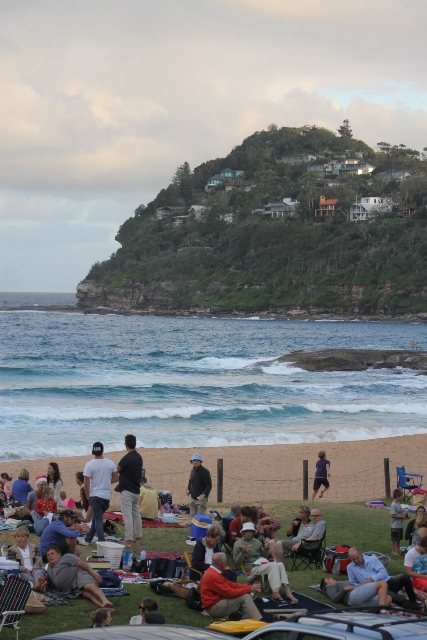 Santa Claus explained to all the young boys and girls at Whale Beach last night that Rudolph can be put off by the sound of waves and so he his sleigh came to earth down the road a bit. Fortunately he landed outside the Avalon Fire Station where the Firies, as they usually do, asked if they could help him out, happily giving him a lift so he could spend some time finding out who has been naughty and who has been nice.
Hundreds of people aged from a few months to many decades gathered to hear wonderful music by the Rock N'Soul Choir last night (14.12.2013), to sing along with classics, to dance, to eat, to toast each other's health.
Councillor Ian White represented Pittwater's Mayor, Cr. Jacqui Townsend welcomed the large crowd gathered and wished all a very Merry Christmas on behalf of the Councillors and staff of Pittwater Council. He thanked Cedric of Whale Beach SLSC for organising such a great event and Whale Beach SLSC President Philip Schmidt and club members for hosting something for young and slightly older members of the community.
Member for Pittwater Rob Stokes also attended the inaugural Carols by Candlelight at Whale Beach and took the opportunity to salute the Life Savers of this club and thank them in advance for the service they would provide to and for others during the coming season. After wishing everyone Seasons Greetings and best wishes for the New Year, Mr. Stokes stated he would return to Whale Beach for the Big Swim, which runs on January 26th this year.
The Rock N'Soul Choir provided a range of classics and more contemporary tunes for hours on Saturday. Little people jumped up and danced to "jingle Bell Rock' or raised their arms and waved them from side to side for sweeter slower tunes such as "Have yourself a Merry Little Christmas'.
Susie Loh, a Director of the choir, provided a historical basis for some of these in introducing them, allowing the children to learn just how many centuries some of these lovely hymns have been sung. There was also a few improvisations for other favourites, we definitely heard something about "in my singlet, shorts and thongs" among the older lyrics for 'Jingle Bells'.
The highlight of the evening for children and adults was the arrival int he Avalon Fire Truck of the big jolly man in the bright red suit. Sanat Claus was almost mobbed by a crowd of adoring excited children and there were just as many smiles on mums and dads faces.
A wonderful and very successful evening and one of many annual Carols by Candlelight we hope to see become a part of each year's annual community carols.
Whale Beach Surf Life Saving Club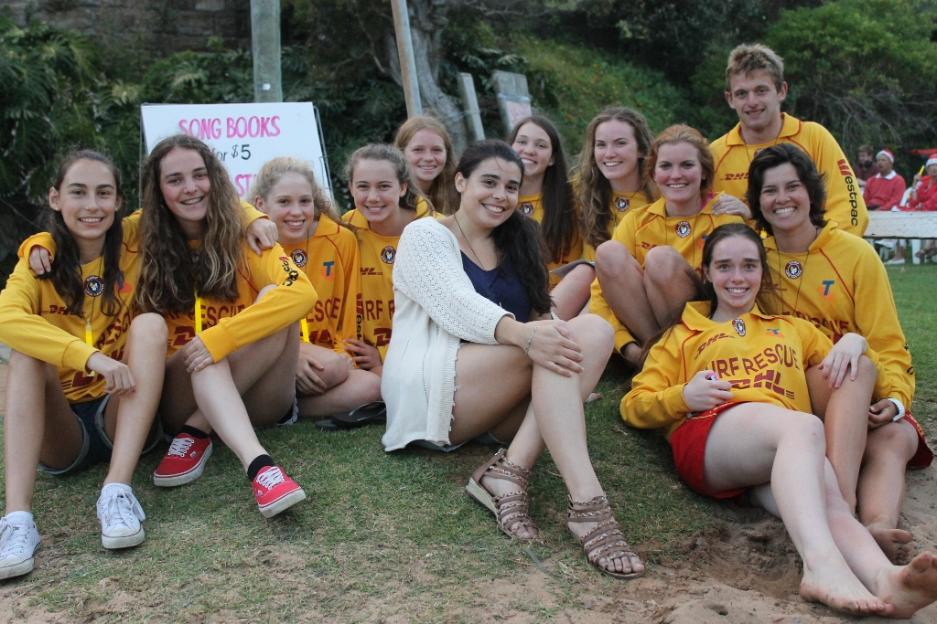 Whale Beach SLSC - the next generation!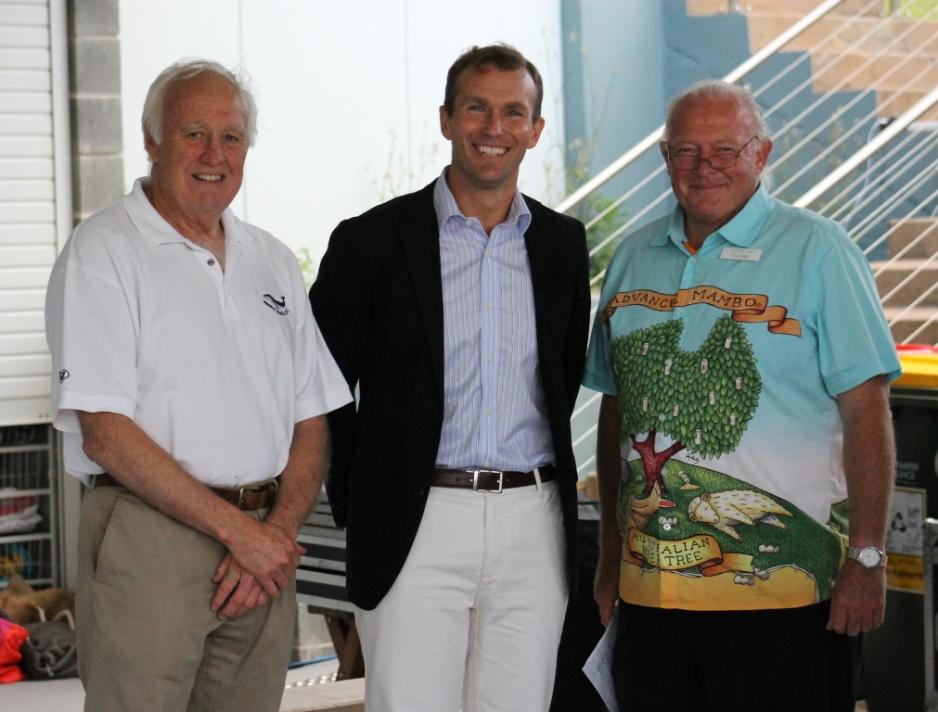 Philip Schmidt, President of Whale Beach SLSC, Rob Stokes, MP for Pittwater and Cr. Ian White, Pittwater Council.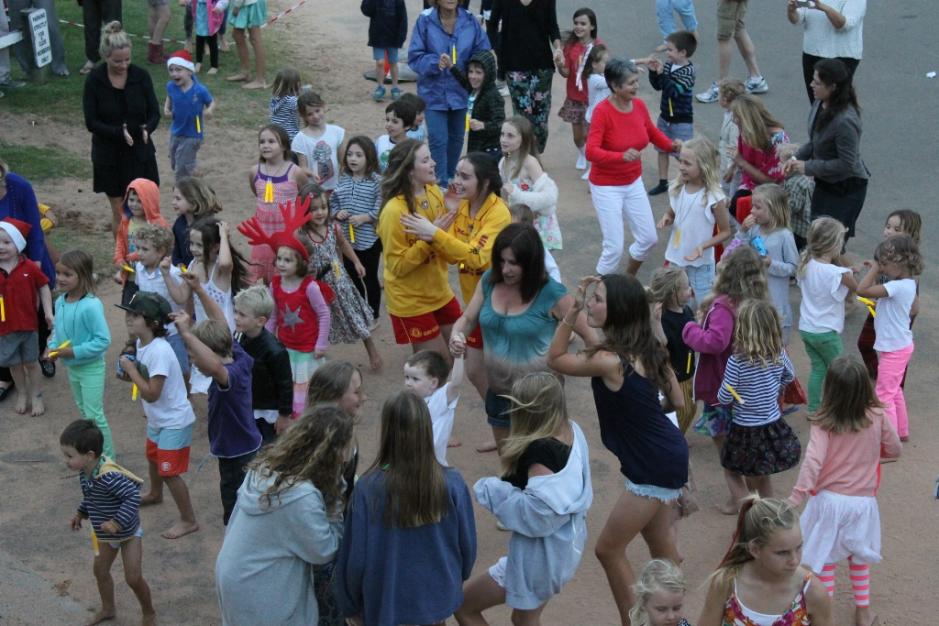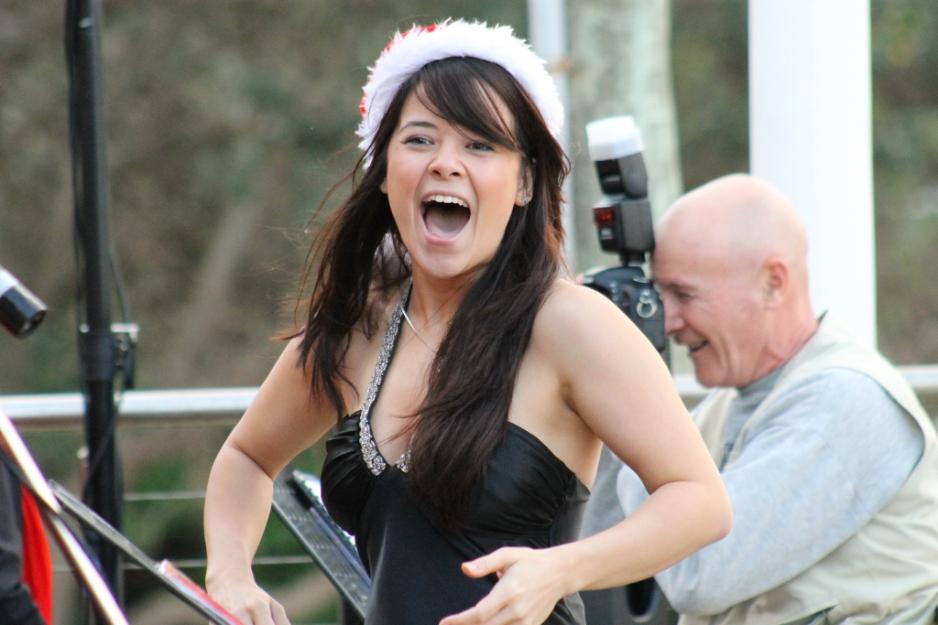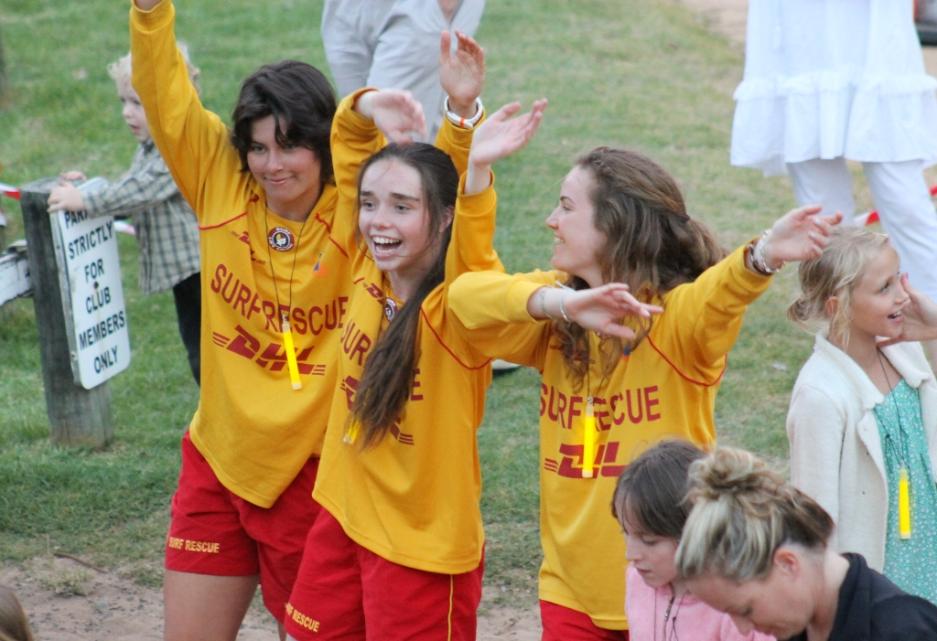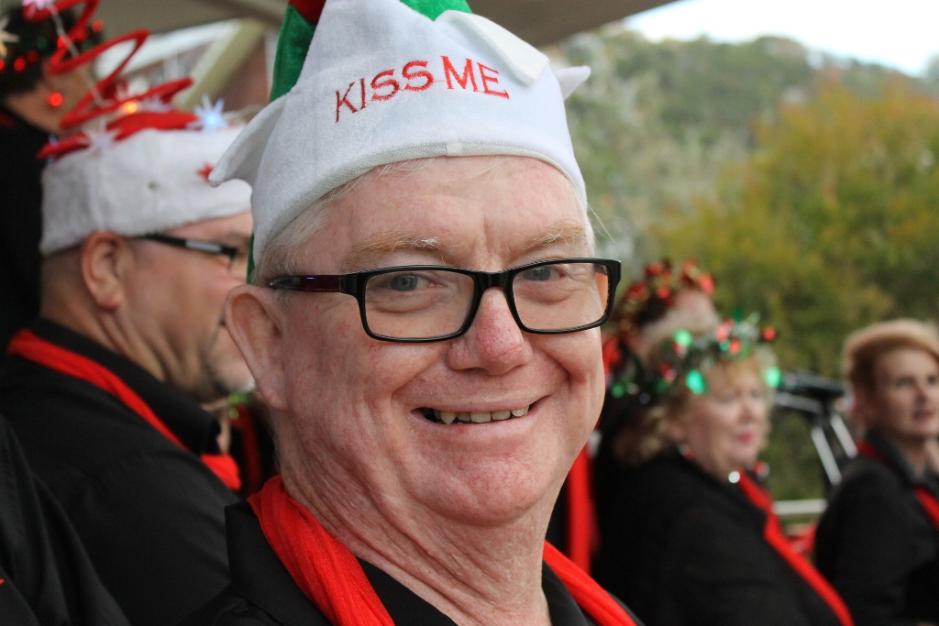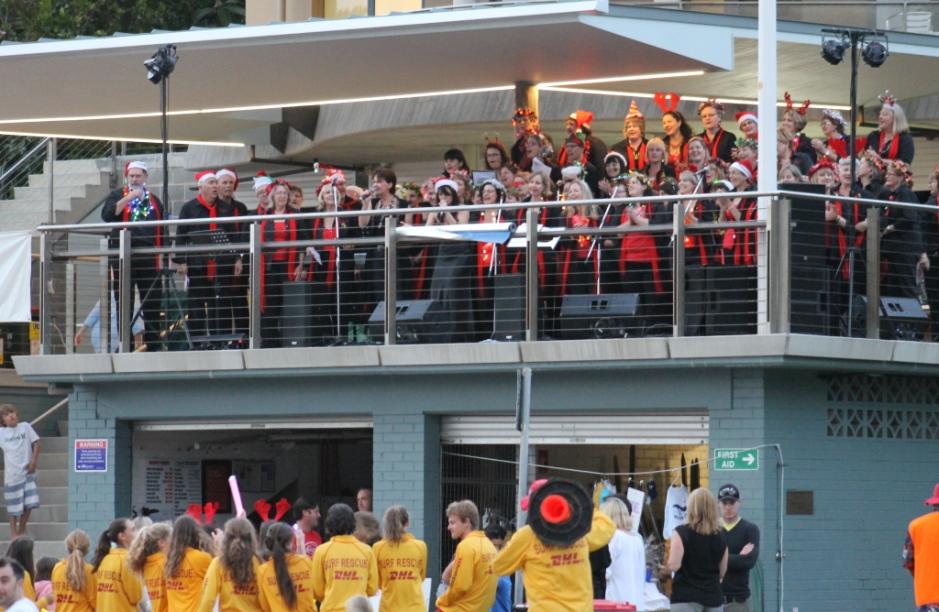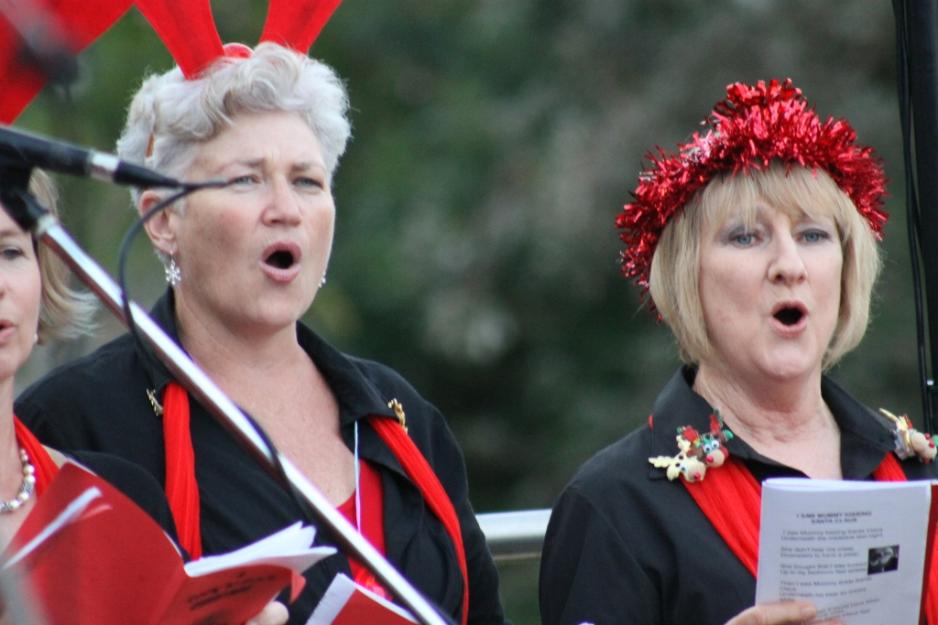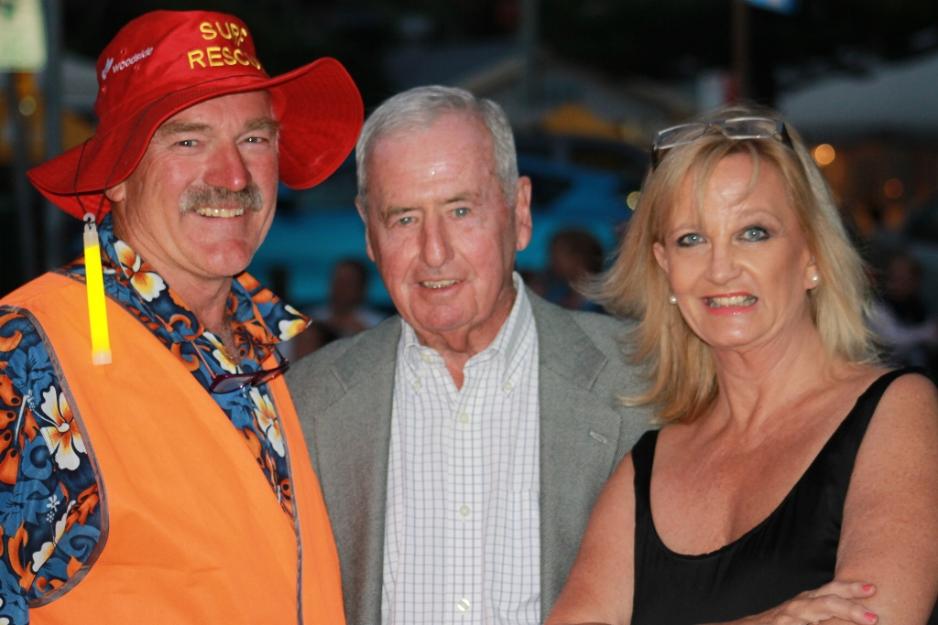 Paul Filson, Cr. Bob Grace, Deborah Wiltshire.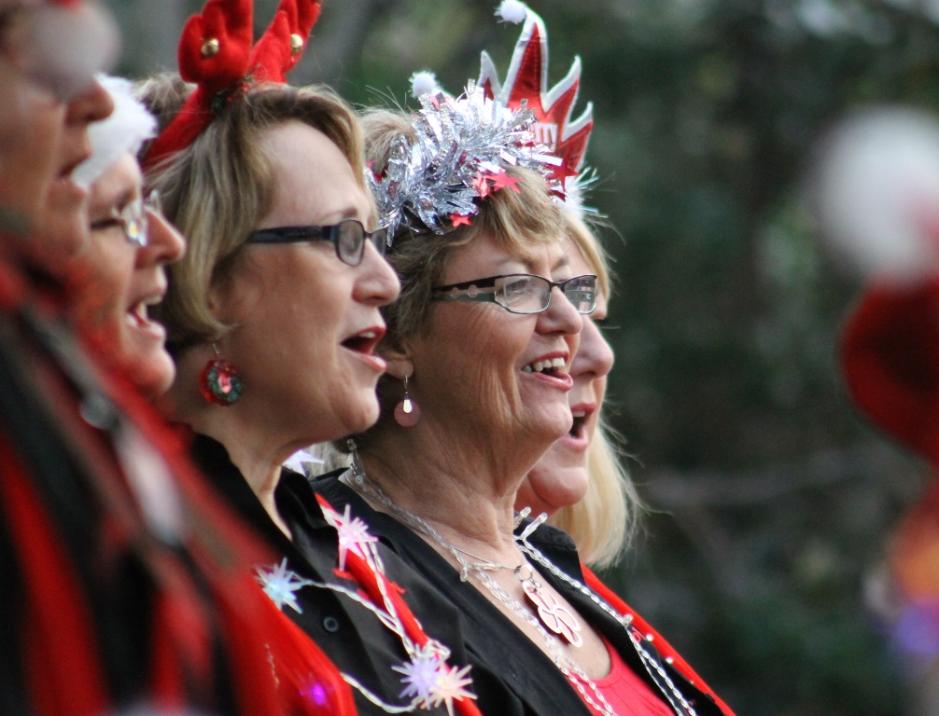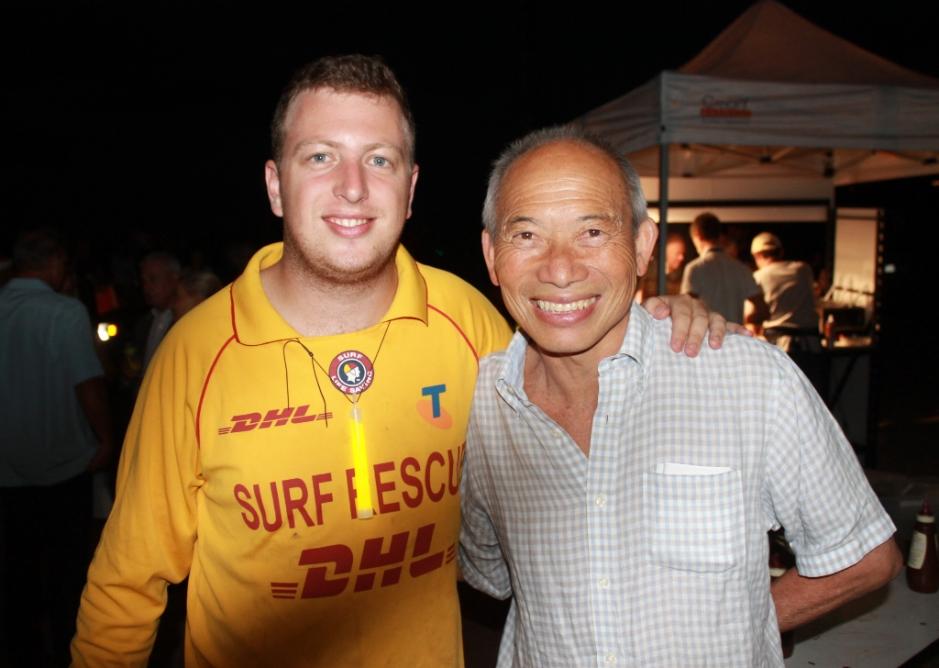 Alek Petersen and Cedric Lee.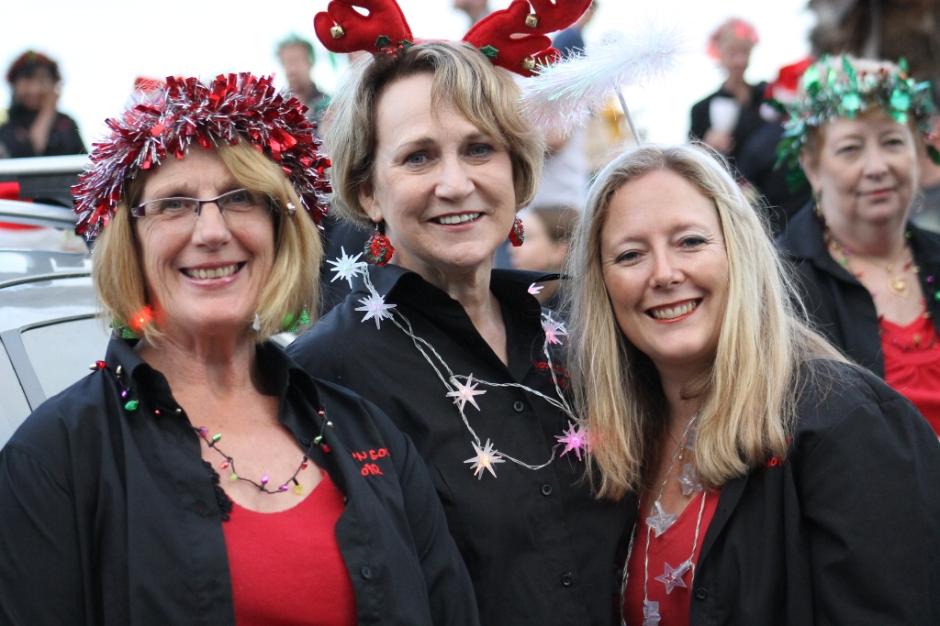 Rock N'Soul Choir members.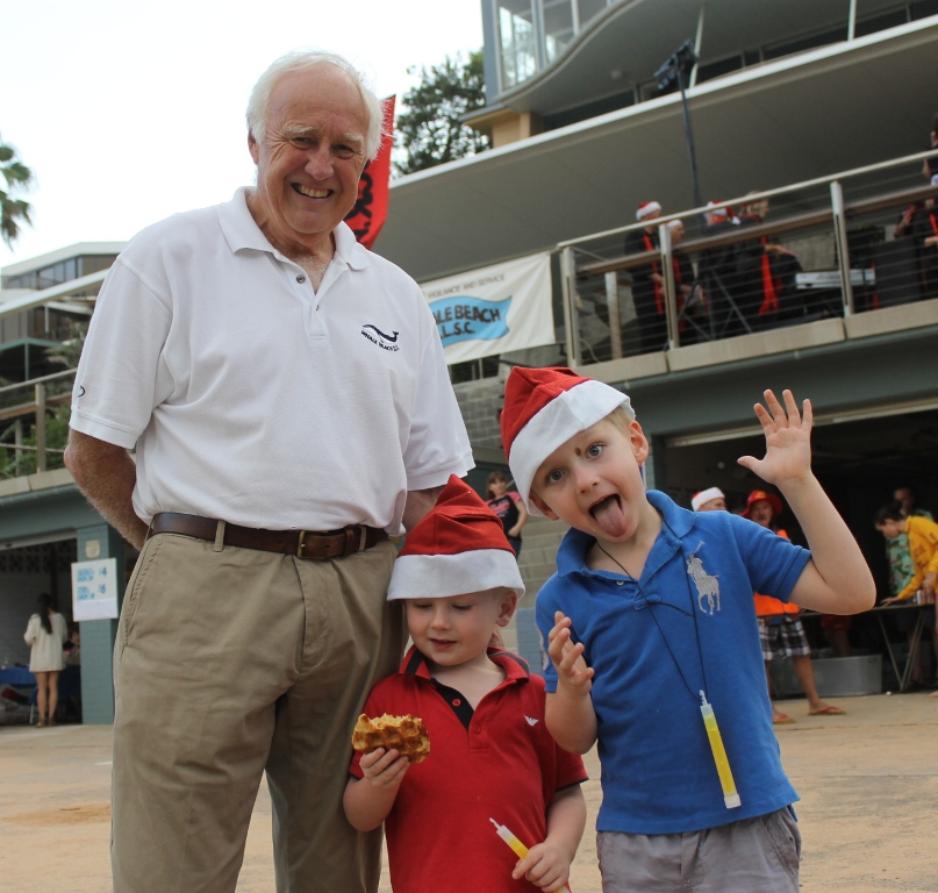 President of Whale Beach SLSC Phil Schmidt with grandchildren Merrick and Torsten.
Words and Pictures by A J Guesdon, 2013.